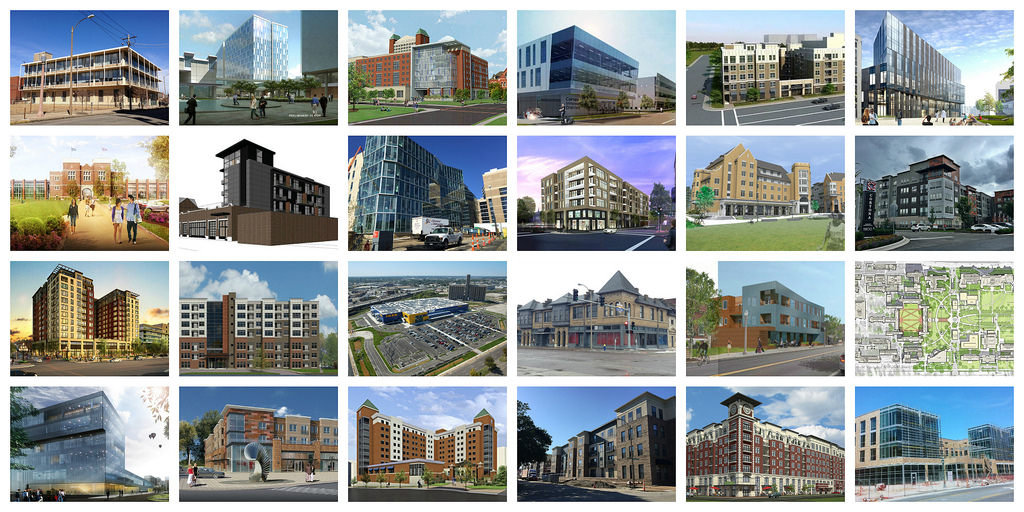 The apartment boom in St. Louis City continues. Over the past two years, 963 apartments have been built in the city's central corridor near Forest Park and the Central West End, with many smaller projects adding more units. By our count, 557 more apartments are currently under construction, and at least 600 more have been proposed and approved. In all, the projects total nearly 4,000 beds.
The projects represent a mix of student-focused, non-student market rate, and luxury units. The majority of units are in new construction, with some rehabs and residential conversions adding to the total. The building boom now includes campus housing projects at Saint Louis University, Washington University in St. Louis, and the St. Louis College of Pharmacy as well.
Washington University has finally demolished Rubelmann Hall after several delays, and will continue the planned streetscape of the South 40 residential complex. The new building will accommodate 180 beds. The university continues to explore options for student housing at the medical complex, and of course completed the $80M, 165-unit Loop Living project on Delmar this past year. The St. Louis College of Pharmacy is adding 200 beds within a mixed-use building designed by Forum Studio.
Saint Louis University recently approved the second of two new residential facilities. The campus building boom will add more than 1,000 beds to the Frost Campus. The first building, currently under construction at Laclede and Spring Avenues will feature 450 beds, conference room, and other common spaces, including a small outdoor amphitheater.
The second SLU residence hall, a seven-story, 237K sf, $71M project, will adjoin Griesedieck Hall and have 528 beds as well as a dining hall. It is scheduled to be completed in time for 2017-2018 occupancy. Both buildings were designed by Hastings+Chivetta.
Nearby, The Standard added 164 units (465 beds) in a student focused building contiguous with the SLU campus. West Pine Lofts opened this fall, adding 206 units. The influx of development, and specifically the university investment, stopped at least one project short, as a massive development on Olive Street has been cancelled.
Elsewhere in the area, the 278-unit Cortona opened at The Highlands near Hampton and Highway 40, Aventura brought 203 units to the northwest corner of Forest Park Southeast, a new 88-unit building was added to the West End City apartment complex, and 4242 Lindell was converted to 24 apartments.
Under construction currently are the Opus Development project at Euclid and Lindell (217 apartments), the Mills Properties development that will include a Whole Foods at Euclid and West Pine (177 apartments), 3933 West Pine (77), 4528 Olive Street (33), 4321 Manchester Avenue (20), Gerhart Block loft apartments (17), and 4100 Lindell (16).
Apartment projects proposed and approved in the area include the 271-unit Green Street project at the Commerce Bank site in The Grove, 5510 Pershing (165) and 5539 Pershing (117), both by Aspirent Properties, and the 60-unit Koman development at Euclid and West Pine.
And there's more coming. The Cortex development continues to plan for as many as 550 apartments and several developers are zeroing in on projects that would bring more units to the Central West End, Forest Park Southeast and nearby areas.
Of course, there are other big non-residential projects in the area, including a new St. Louis Children's Hospital complex, 500K sf Washing University/BJC Healthcare building, the Washington University McKinley Avenue research building, that first St. Louis College of Pharmacy building, the new Shriners Hospital , the $240M Washington University Danforth Campus remake, the TechShop mixed use building and more coming soon from Cortex, including a new MetroLink station at Boyle Avenue, and Saint Louis University. Oh, and that IKEA finally opened.
Campus Housing: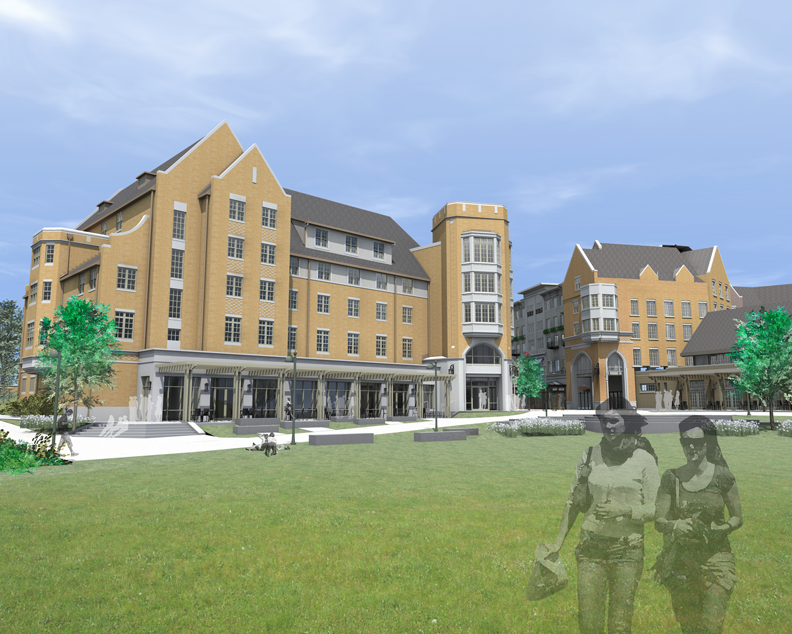 {Rubelmann Hall – Washington University in St. Louis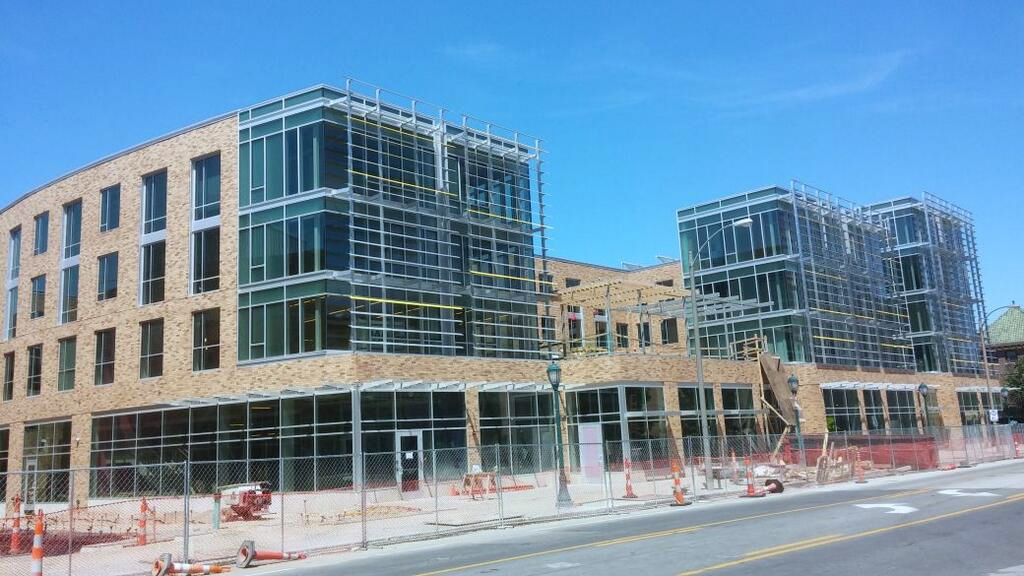 {Loop Living – Washington University in St. Louis}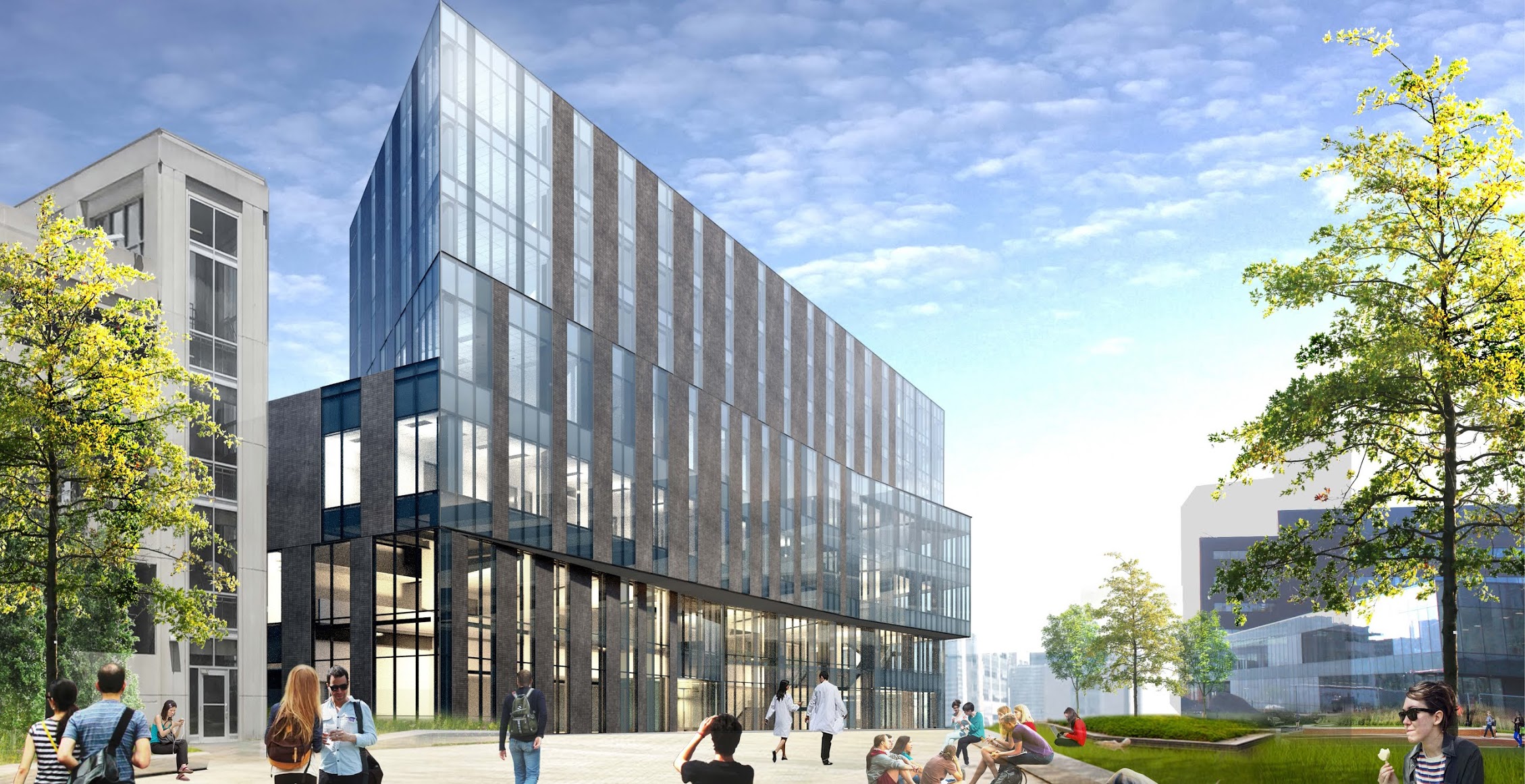 {St. Louis College of Pharmacy – Phase II}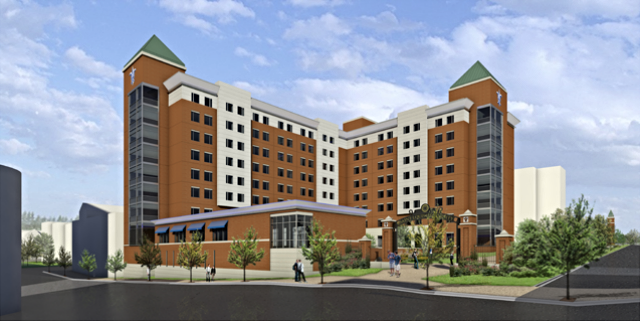 {Saint Louis University residence hall – Phase I}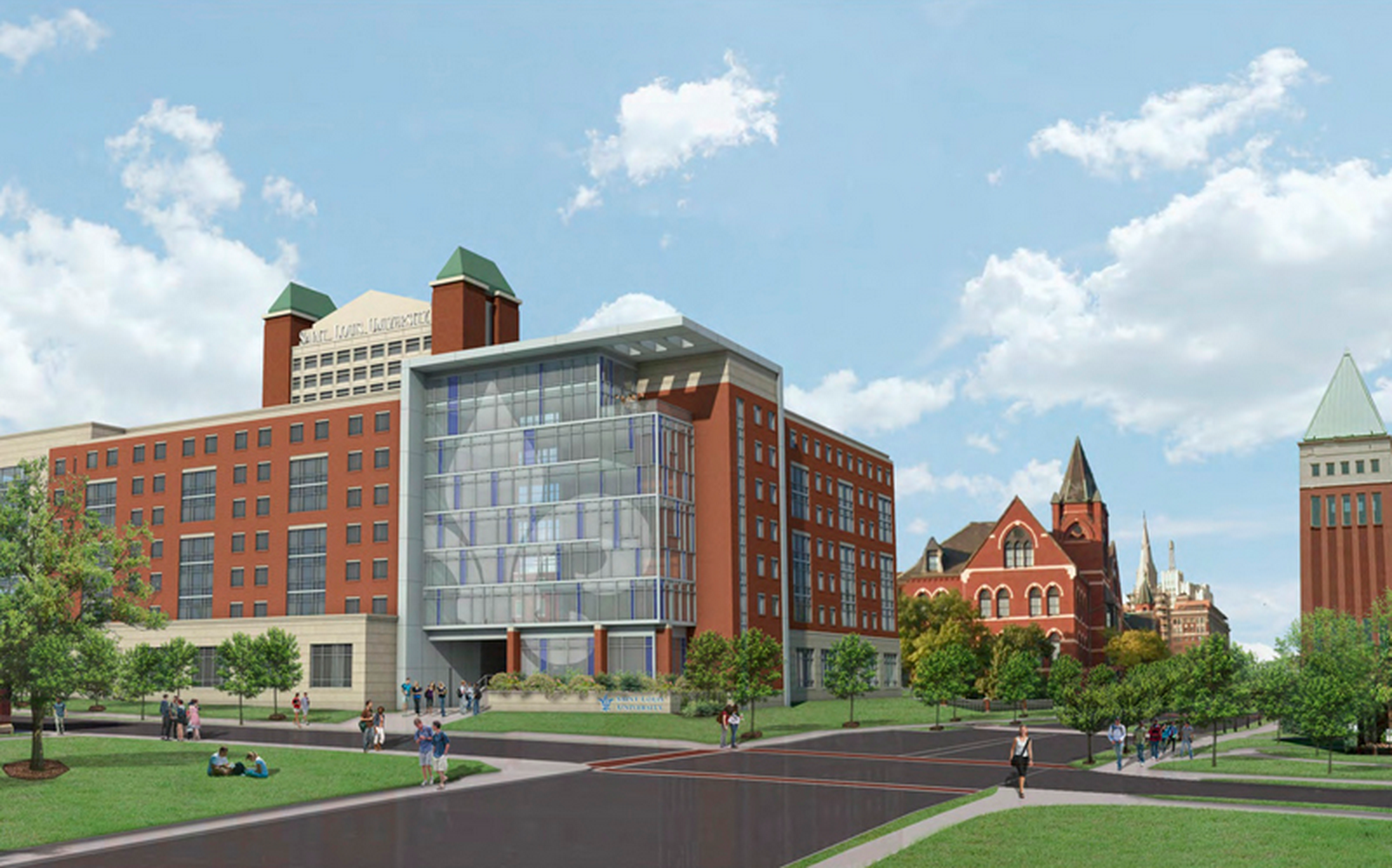 {Saint Louis University residence hall – Phase II}
Residential projects completed: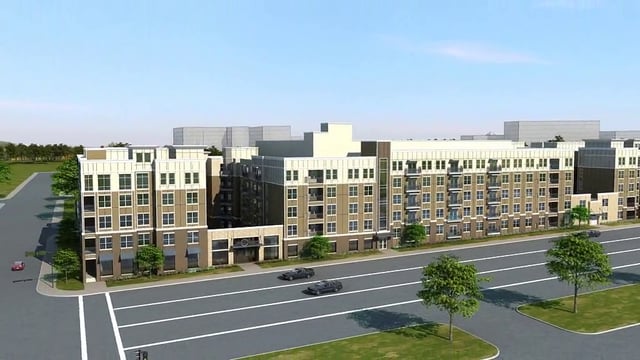 {The Standard – northeast corner of Forest Park and Vandeventer Avenues}
{West Pine Lofts – southeast corner of West Pine Avenue and Sarah Street}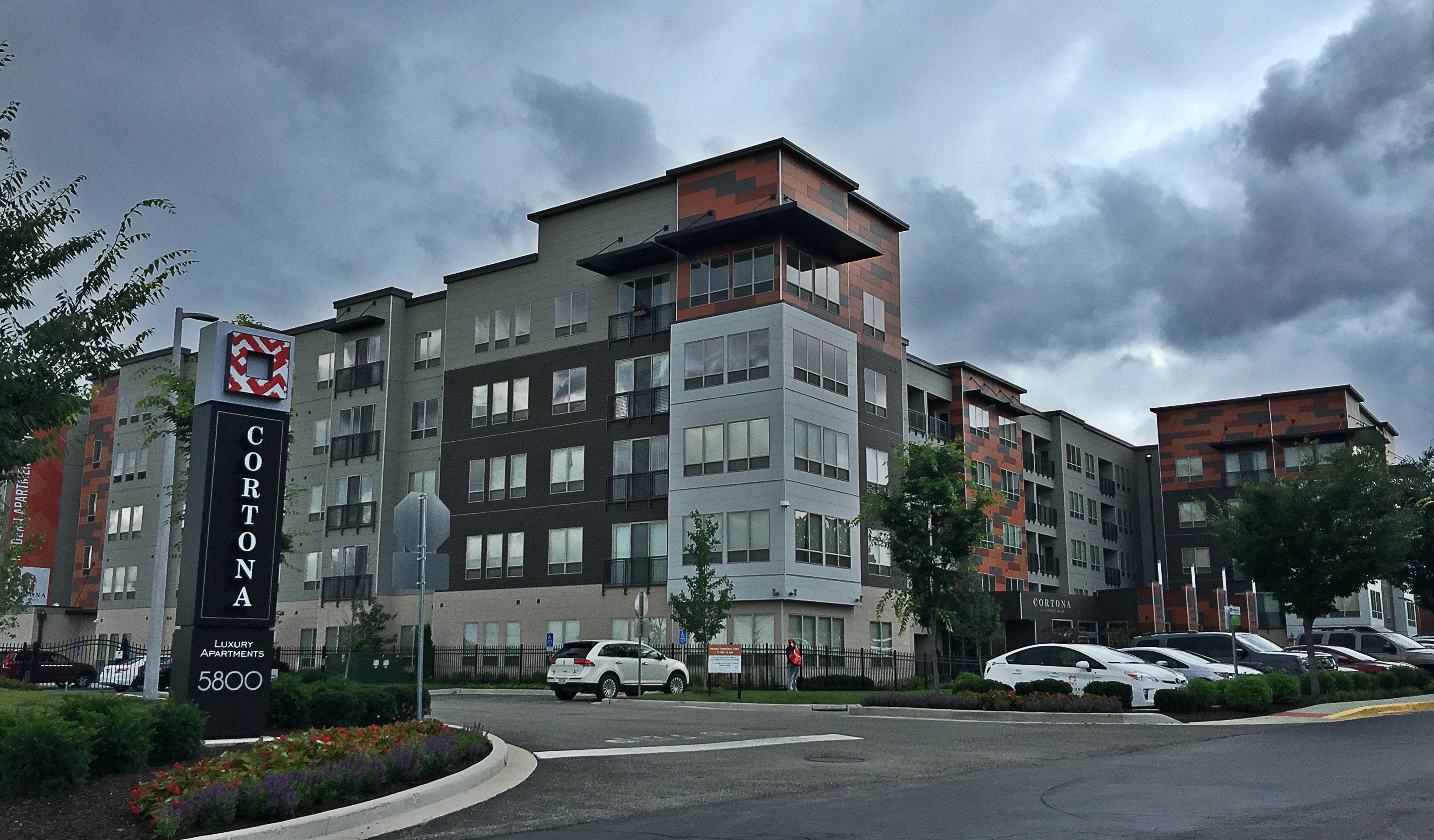 {Cortona at Forest Park – near Hampton and Highway 40}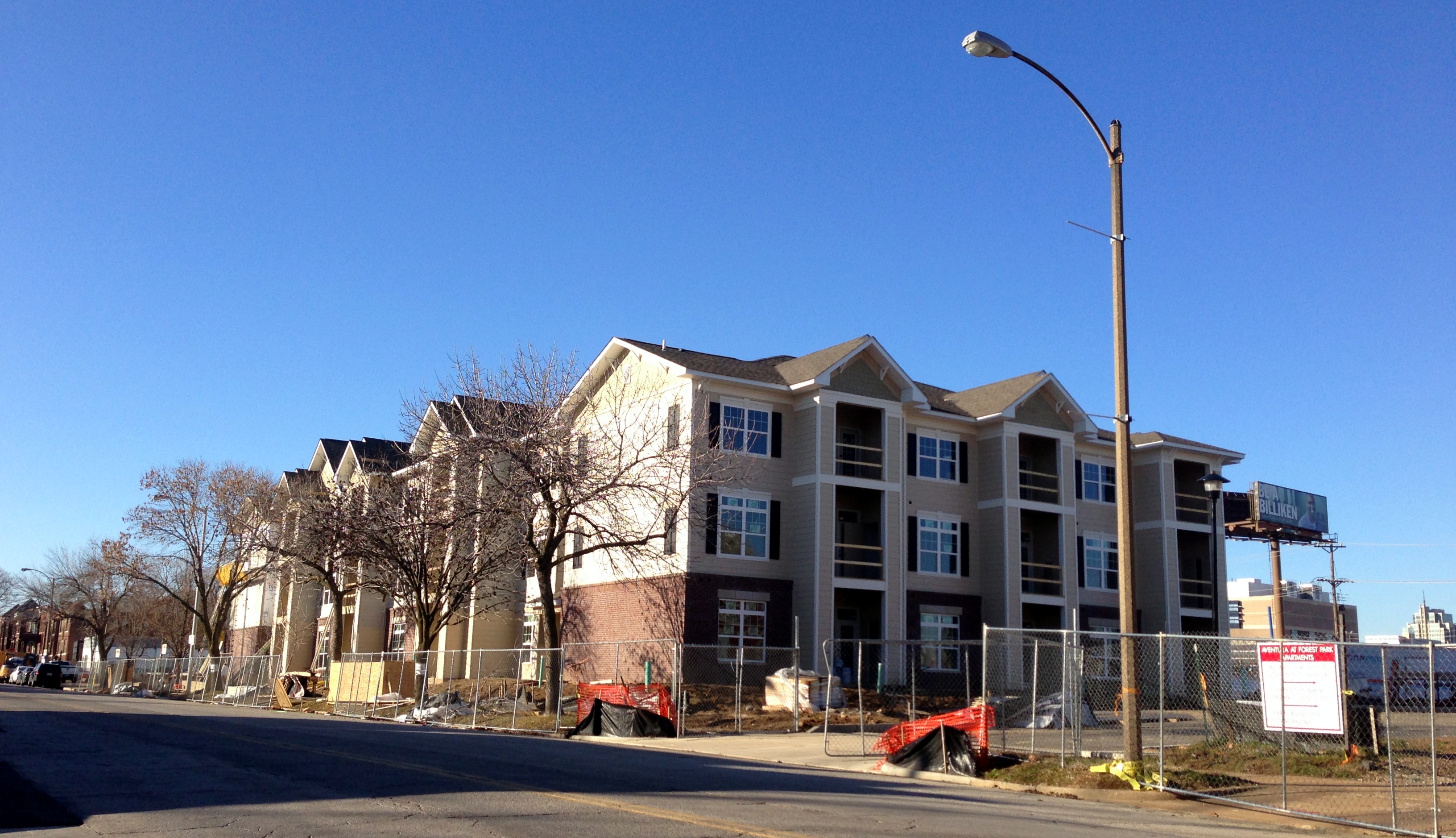 {Aventura in Forest Park Southeast (The Grove)}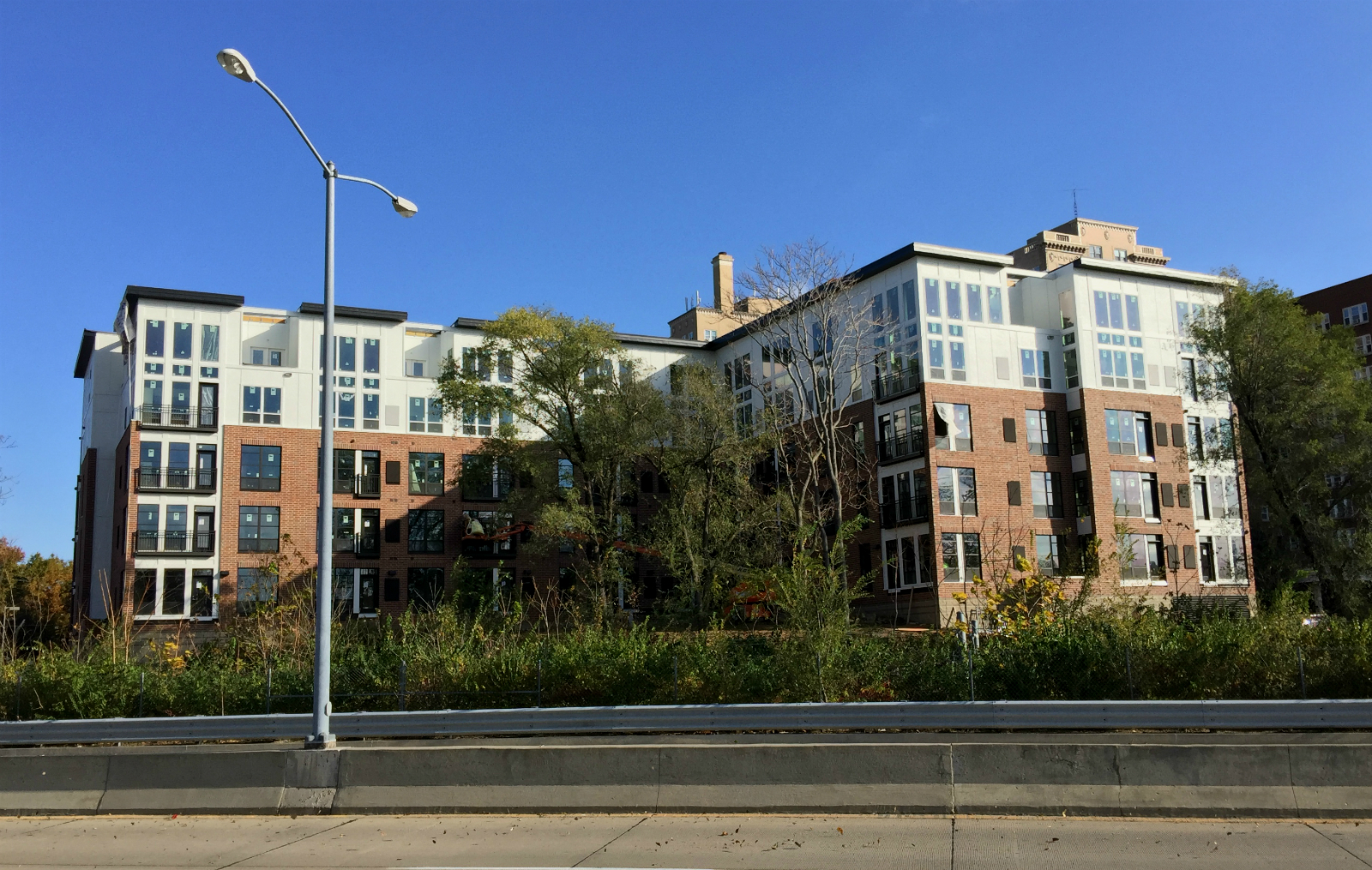 {West End City on Union near Forest Park Parkway}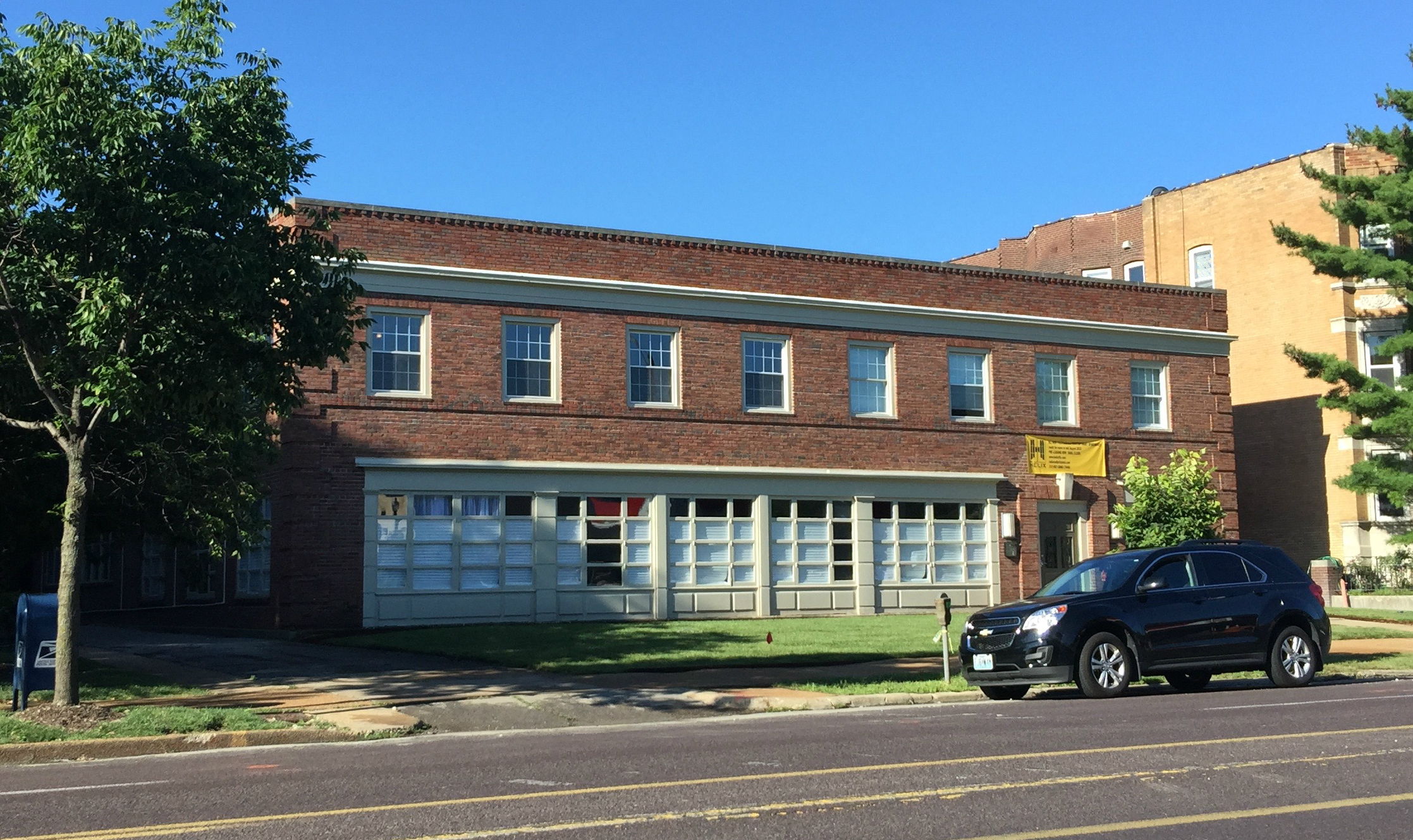 {4242 Lindell in the Central West End}
Residential projects under construction: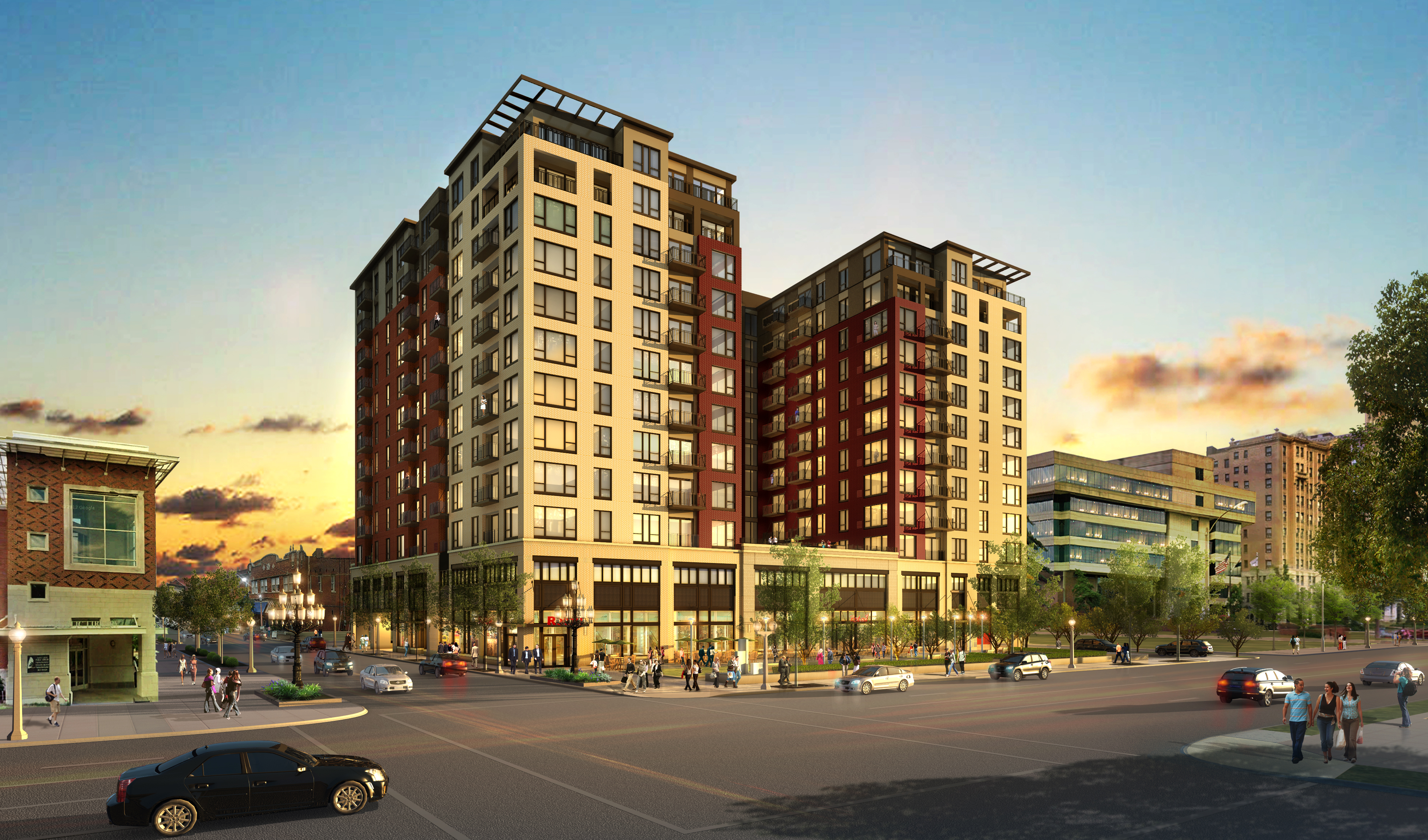 {4643 Lindell by Opus Development}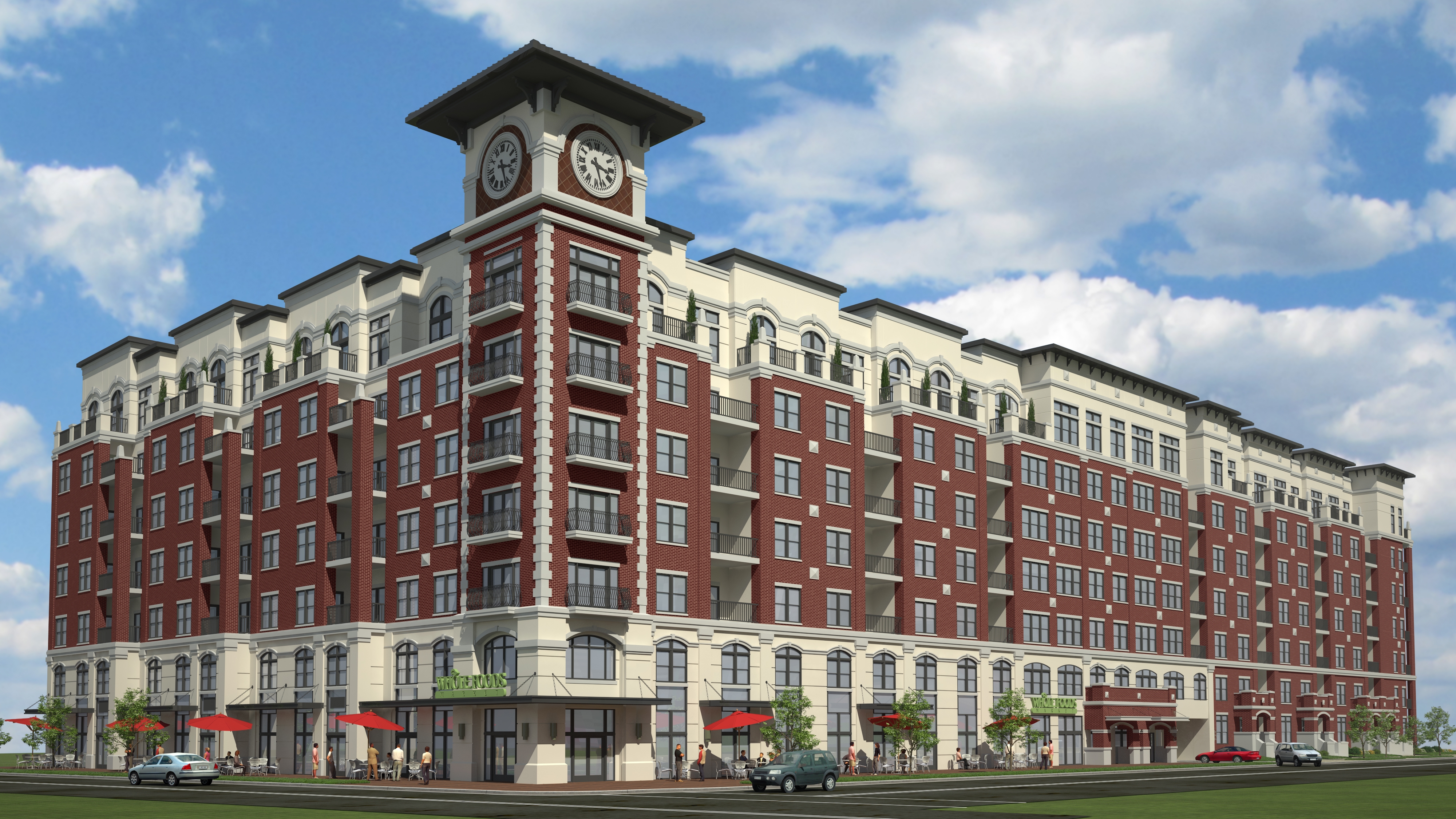 {The Orion, and Whole Foods – Euclid at West Pine}

{3933 West Pine – near Saint Louis University}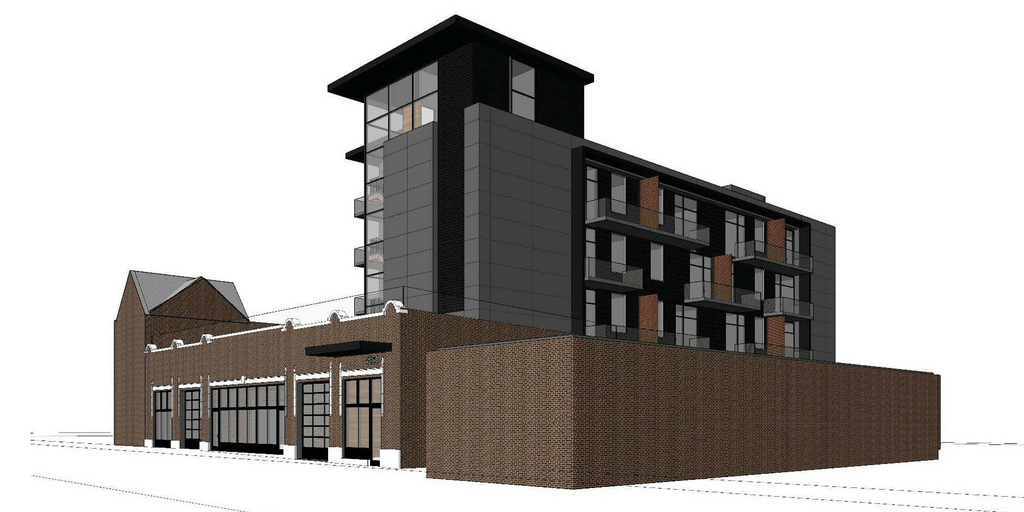 {4528 Olive in the Central West End near Euclid}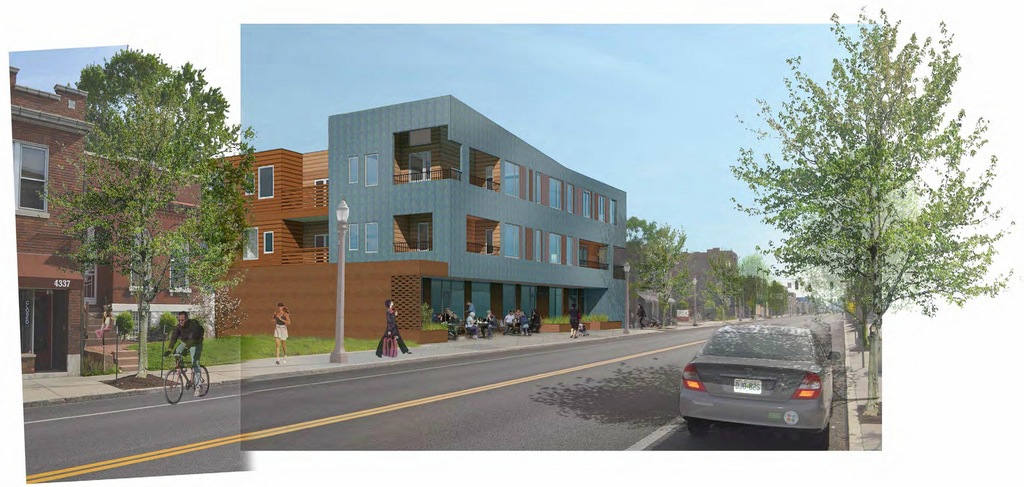 {4321 Manchester in The Grove}
{Gerhart Block on Vandeventer near Forest Park Avenue}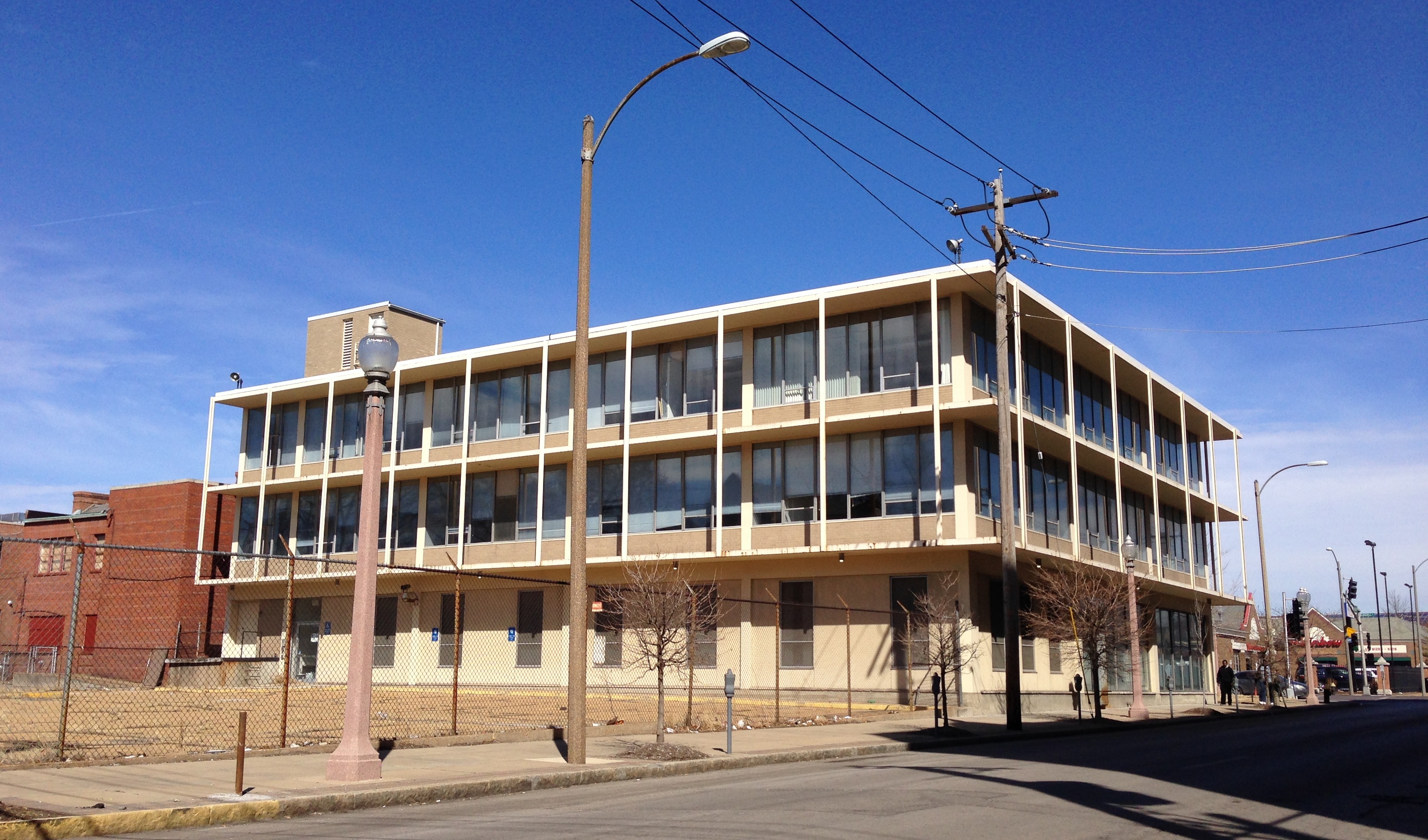 {4100 Lindell – southwest corner of Lindell and Sarah Street}
Residential projects approved: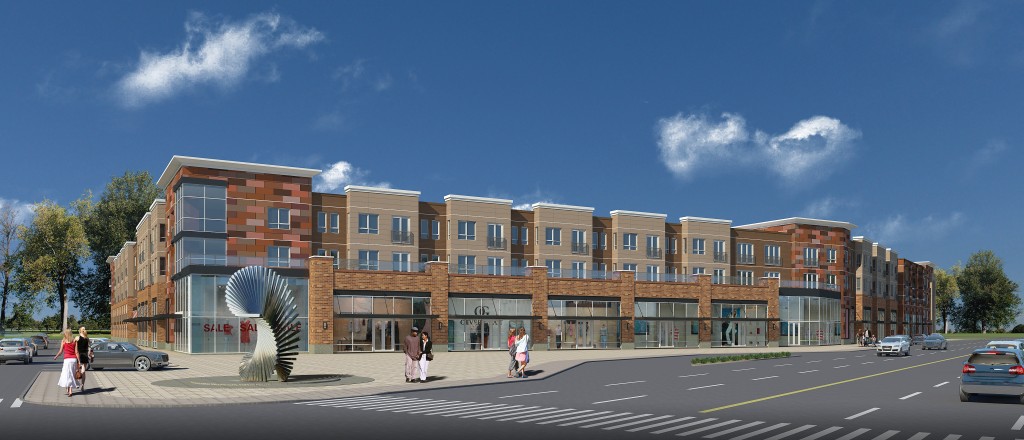 {Green Street's Chouteau's Grove at Vandeventer and Chouteau}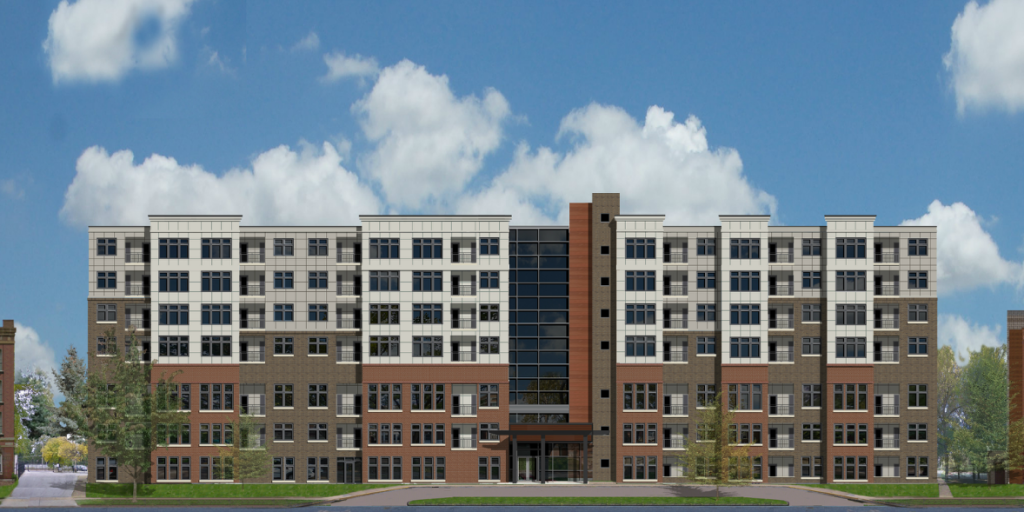 {5510 Pershing by developer Asprient Properties}

{5539 Pershing by developer Asprient Properties}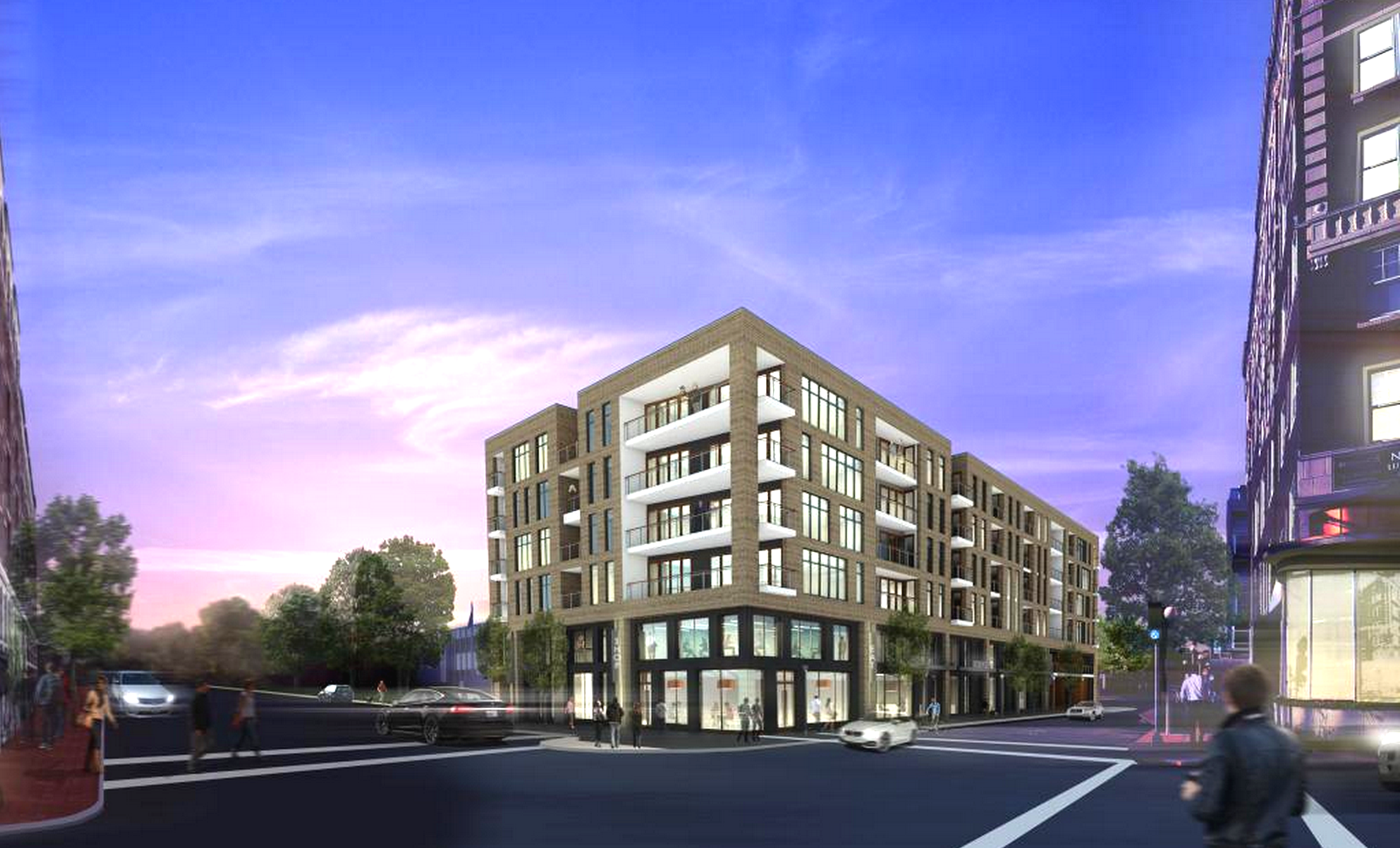 {Koman development at West Pine and Euclid}
Other projects: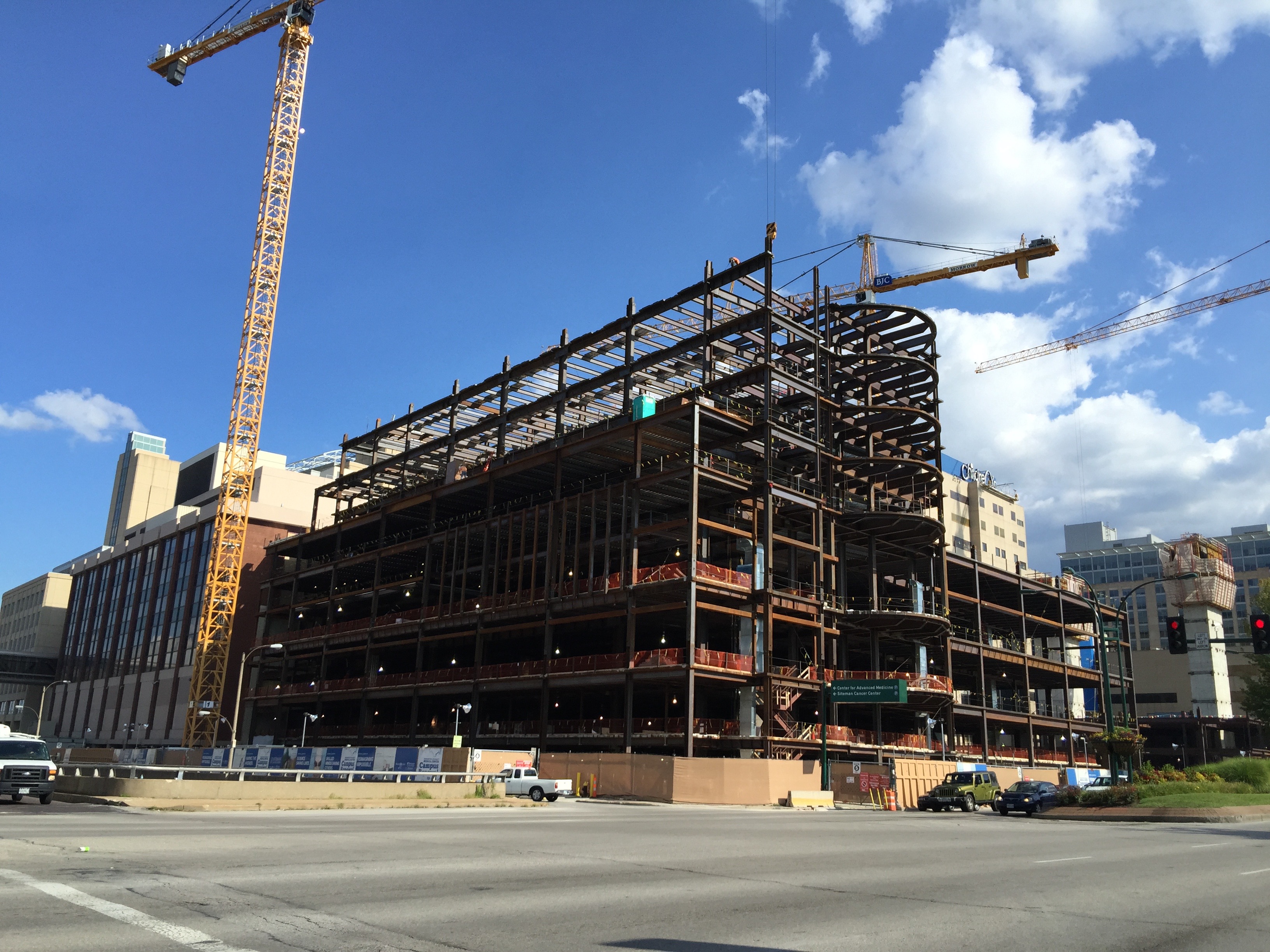 {Children's Hospital St. Louis renovation and expansion}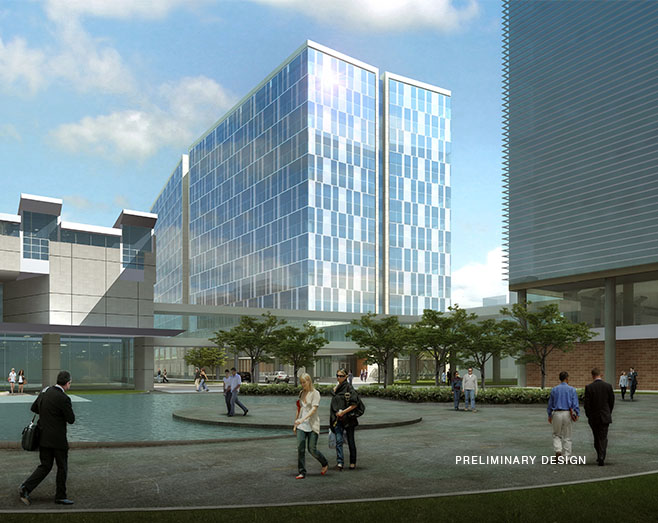 {500K sf BJC Healthcare/Washington University in St. Louis building}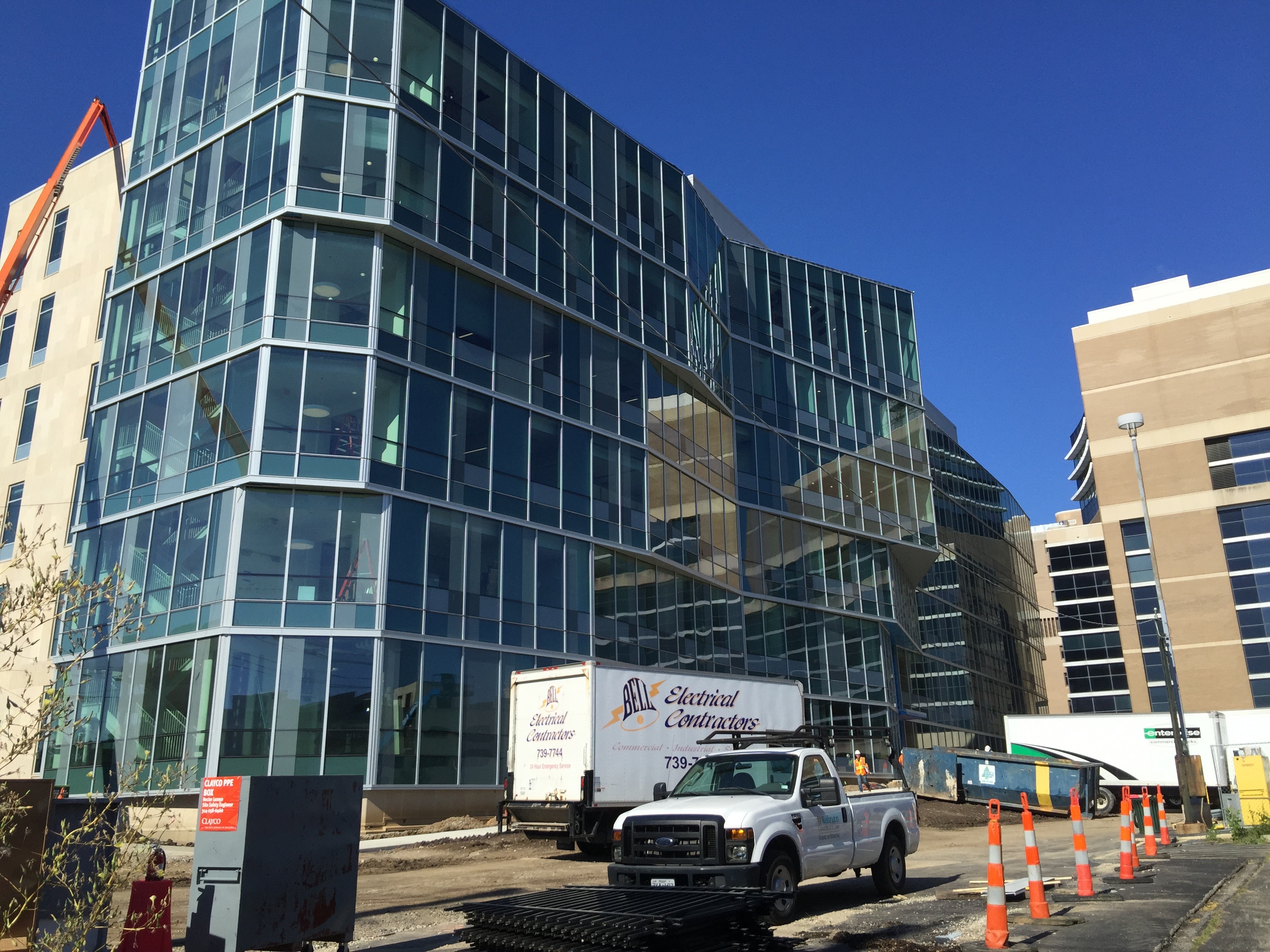 {Washington University in St. Louis McKinley Avenue research building}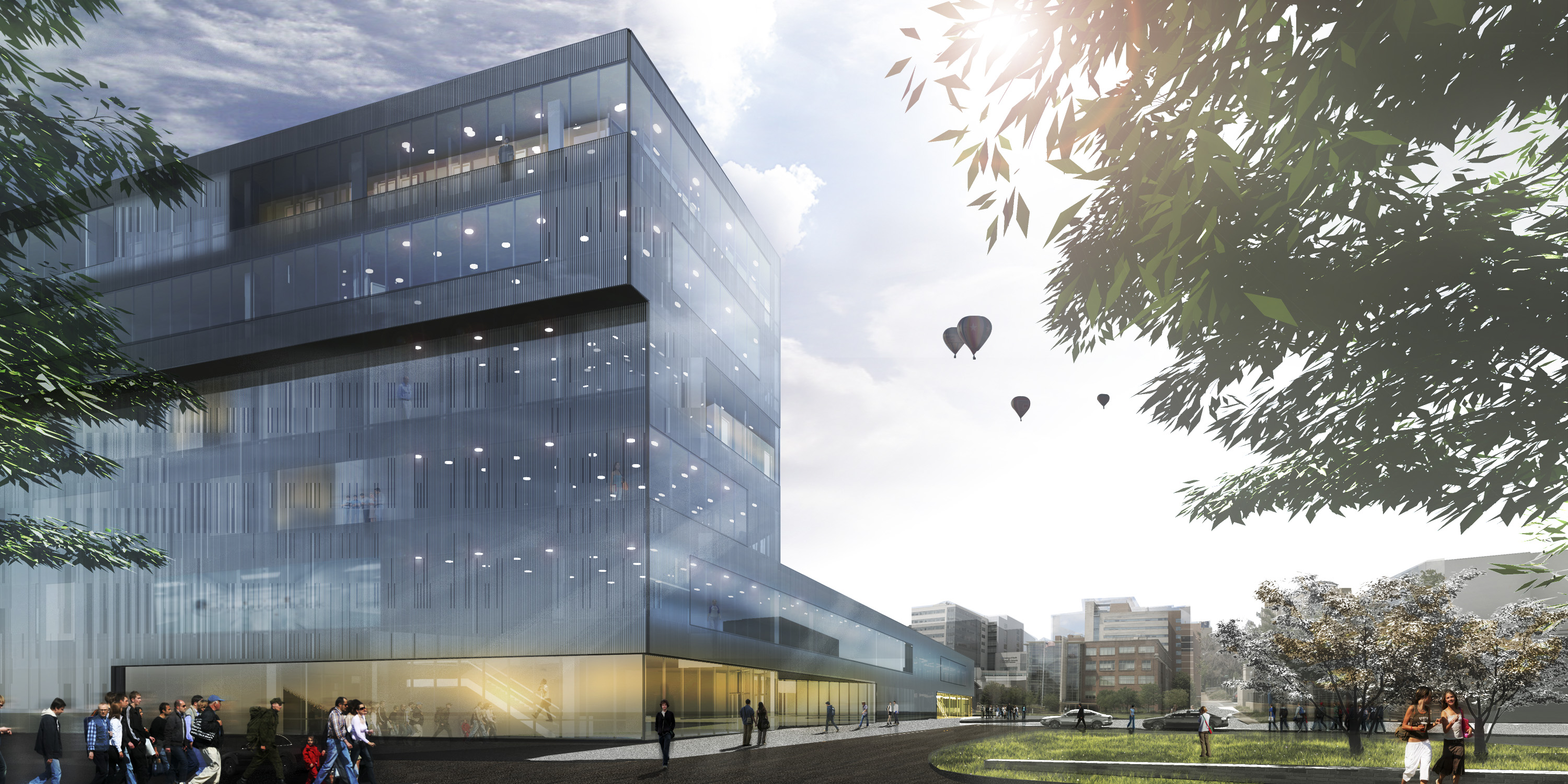 {St. Louis College of Pharmacy Phase I}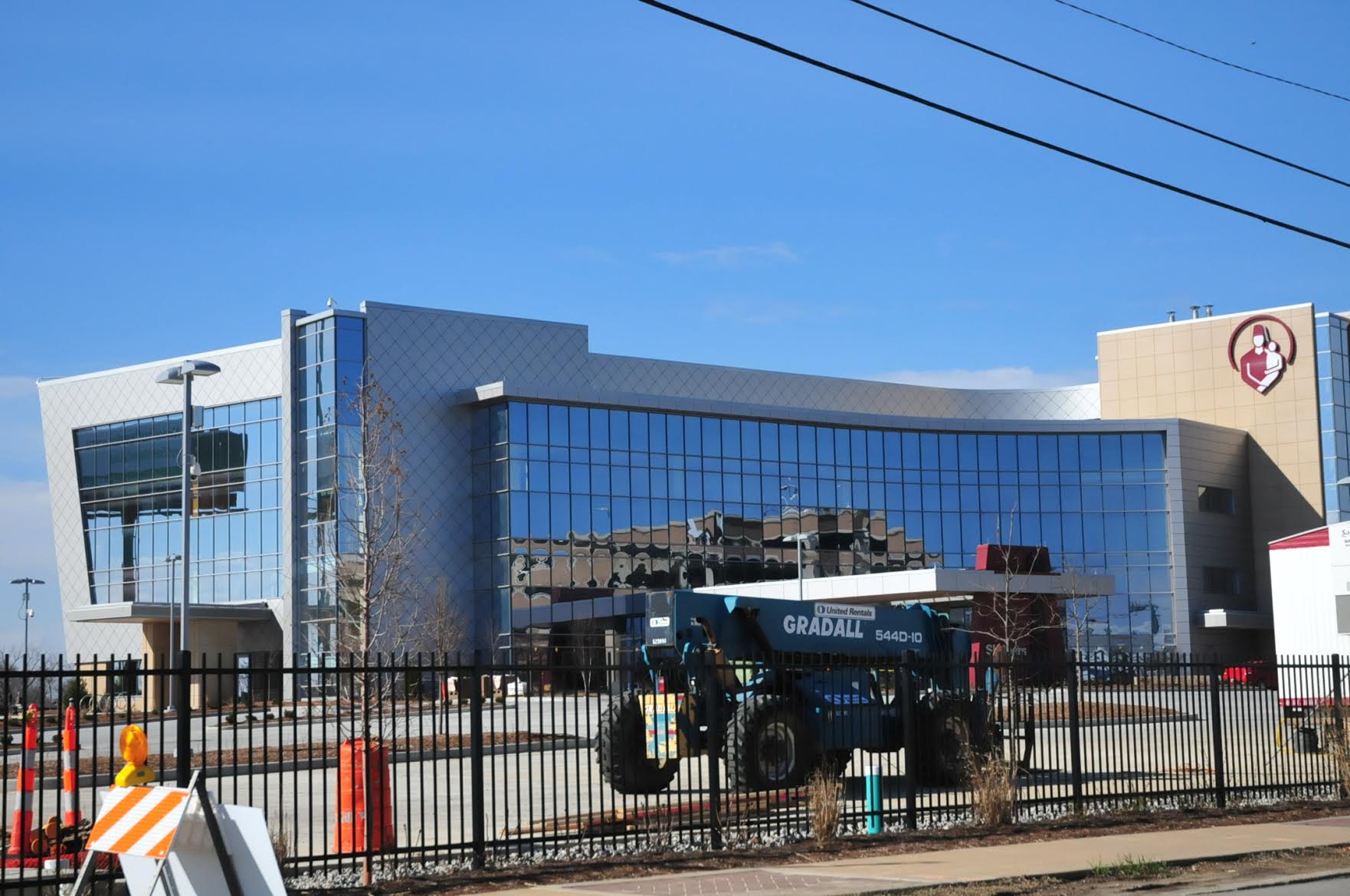 {Shriners Hospital in the Central West End}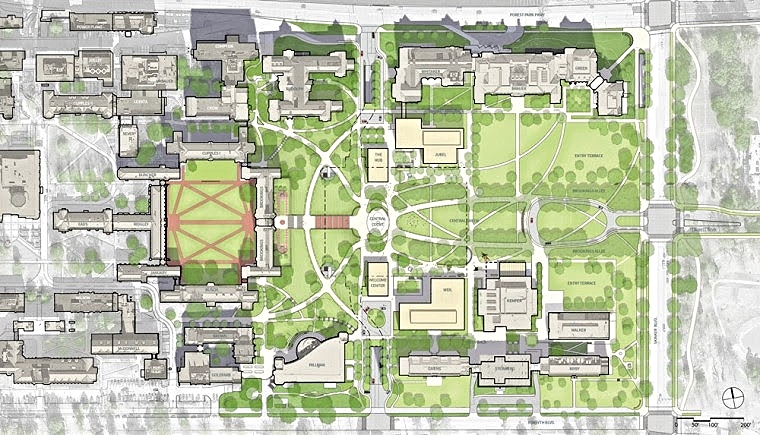 {$240M Washington University Danforth Campus project}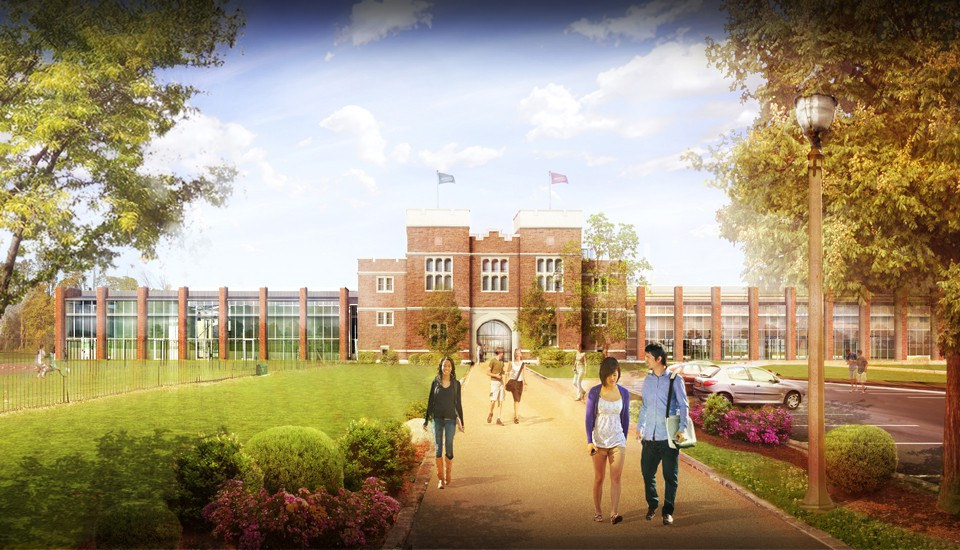 {Washington University in St. Louis student recreation center}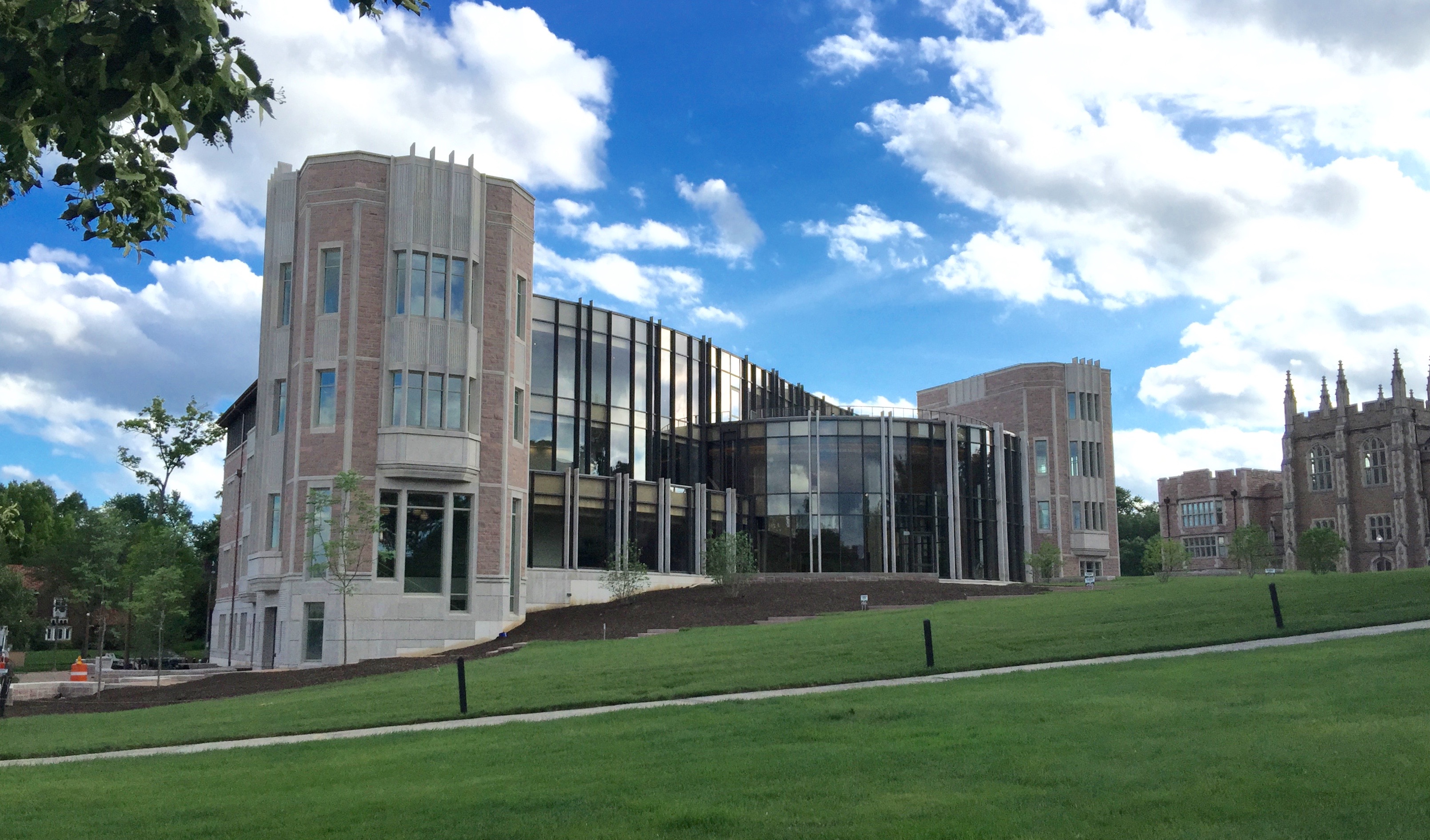 WUSTL Brown School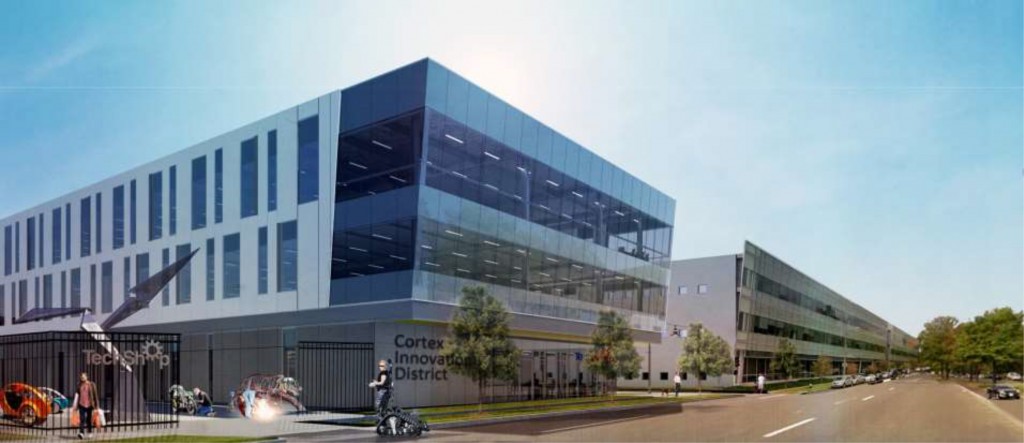 {TechShop in Cortex on Forest Park Avenue}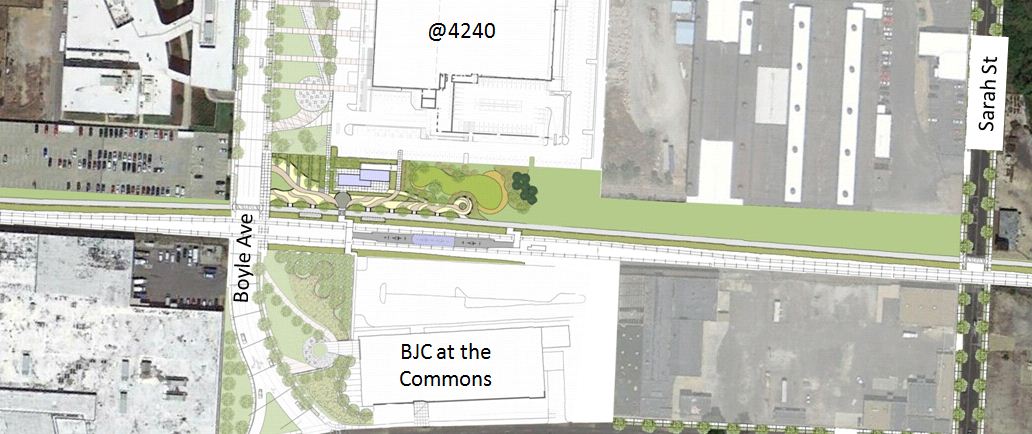 {MetroLink station at Cortex near Boyle Avenue}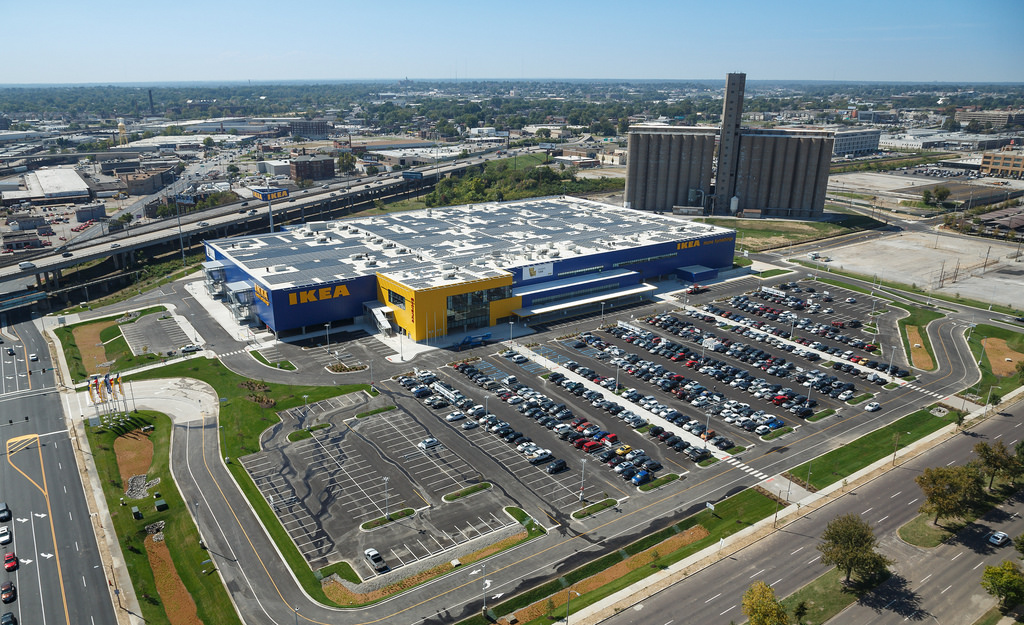 {IKEA St. Louis at Cortex}