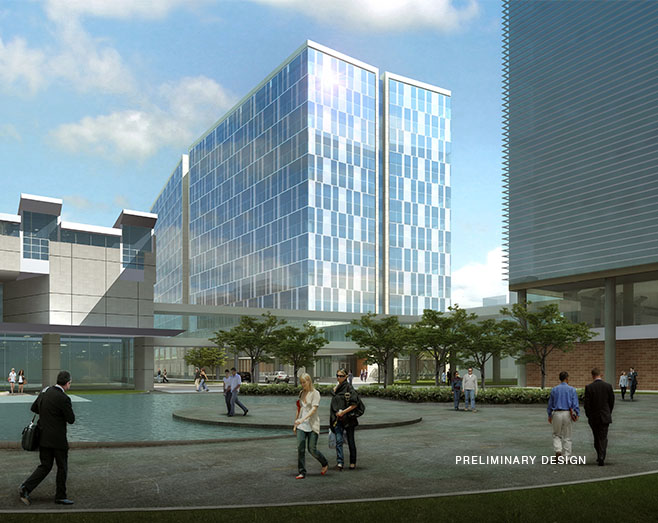 Renderings for a new 500K sf administration building on the Washington University School of Medicine and BJC Healthcare campus in the city's Central West End have been released. While a relatively straightforward structure, the investment immediately next to the district's MetroLink light rail station is big step forward.
Back in 2012 we reported that the medical center would see more than $1B in investment over the coming decade (latest renderings here). Already complete is the new BJC headquarters and Center for Outpatient Health at Forest Park and Euclid Avenues. Nearly complete is the McKinley Research building, a new health and safety facility, and the massive 3,000 space parking garage and elevated walkway. The St. Louis College of Pharmacy has completed its new building on the prominent Taylor Avenue site.
With thousands of jobs likely to be added to the medical campus in the next few years, placing a half million square feet virtually on top of the light rail station is a good planning. The building will also be connected to the new parking garage via a 1/3-mile long sky bridge, which will connect to the larger campus walkway network.
A big expansion and renovation of St. Louis Children's Hospital is well underway (renderings). The university is contemplating converting the old Shriner's Hospital and Central Institute for the Deaf into student housing as a replacement for Olin dormitory.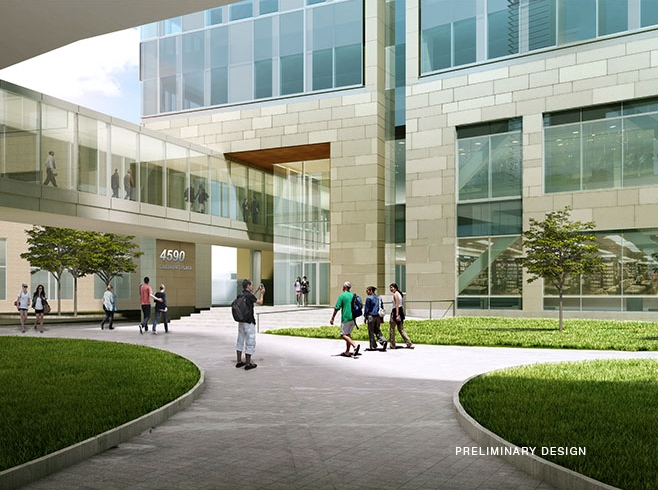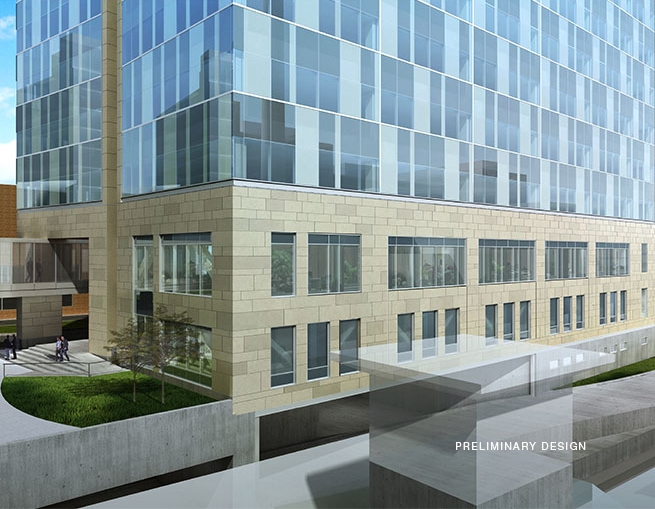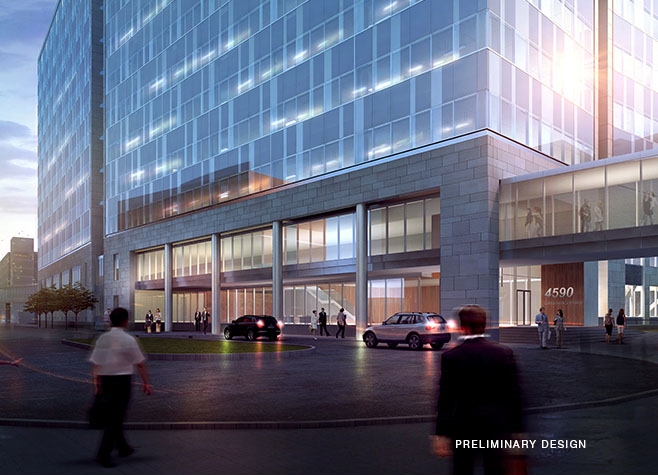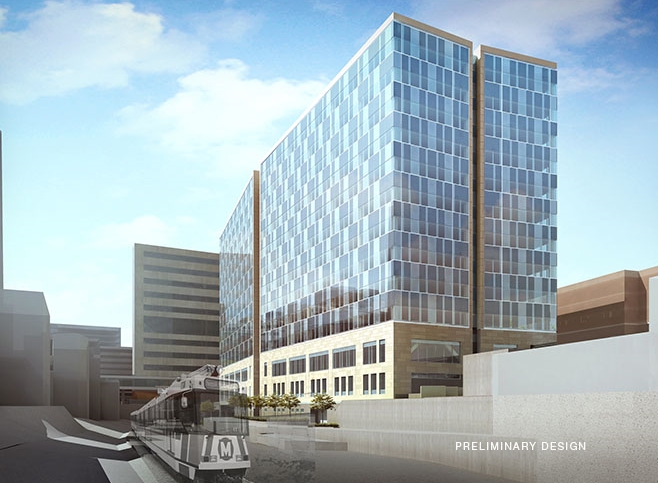 Via Clayco: Project Description
Washington University School of Medicine and BJC HealthCare just announced plans to build a new 12-story office building at their growing medical campus in the Central West End. The 510,000-square-foot building includes a full basement and will be located next to the Central West End MetroLink station and will consolidate medical offices currently housed at the Barnes-Jewish Center for Outpatient Health and across the Washington University medical campus community. The project will start in June 2015 and will be completed in November 2016. Designed by Christner Inc., the building will be constructed by Clayco.