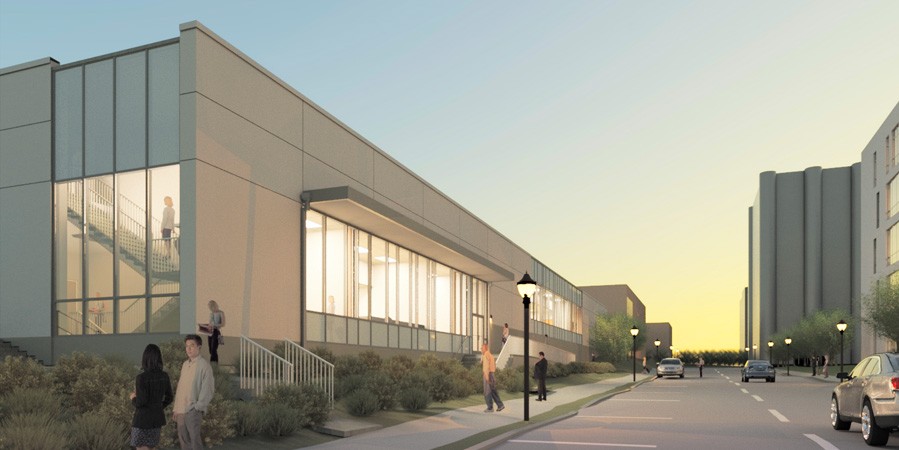 The Washington University School of Medicine has broken ground on a new facility for its Environmental Health and Safety Department. The two-story building located on McKinley Avenue will process hazardous medical waste, and include testing facilities and offices.
The new facility, designed by HKW Architects, will be connected via a tunnel to the under-construction McKinley Research Building. McKinley Avenue between Taylor and the Olin Residence Hall turnaround, will be closed through the end of September. The new building covers roughly have the distance from an existing building to the west to Taylor Avenue to the east, leaving room for further development along Taylor.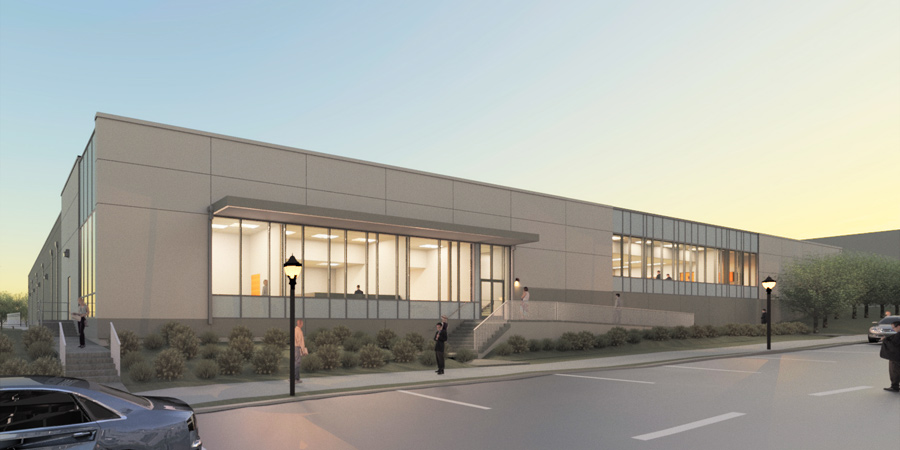 The WUSM Environmental Health and Safety building is a small part of an overall medical campus building boom led by WUMS, BJC Healthcare/St. Louis Children's Hospital, and the St. Louis College of Pharmacy. BJC is investing nearly $1B in a campus renovation project that includes substantial new parking facilities, and will eventually include the replacement of Queeny Tower.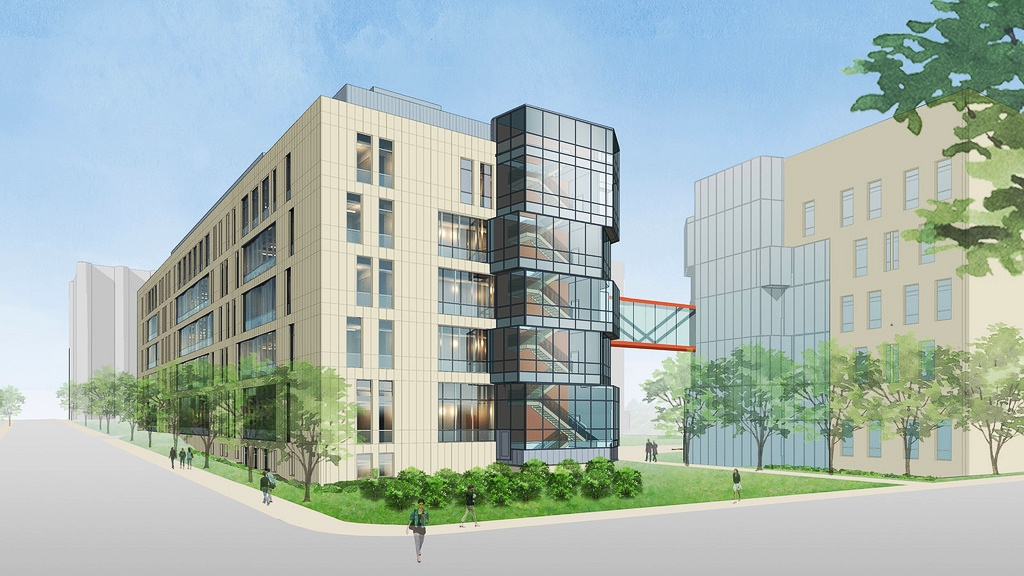 {WUSM McKinley Research Building}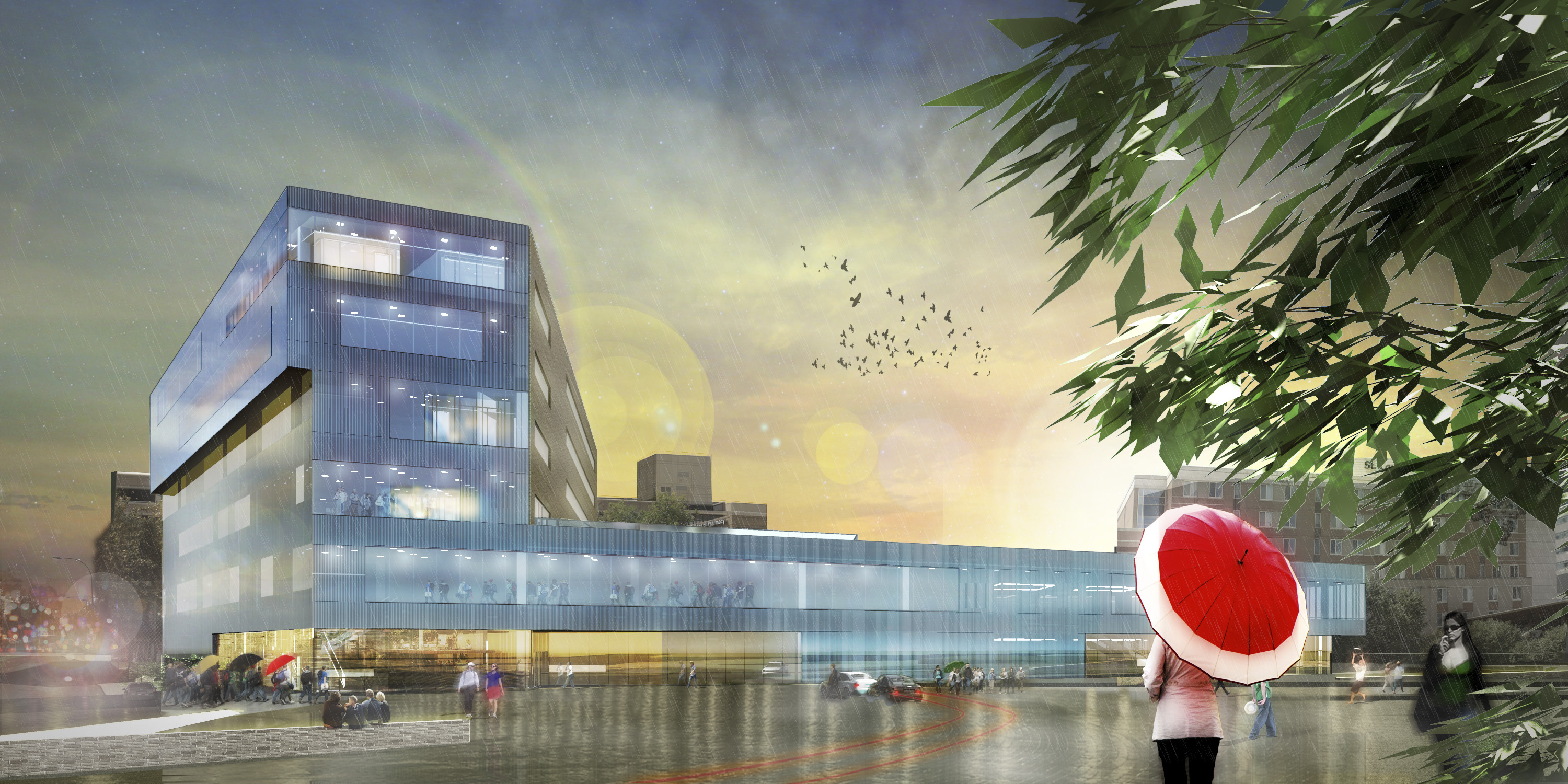 {St. Louis College of Pharmacy project at Taylor and Parkview}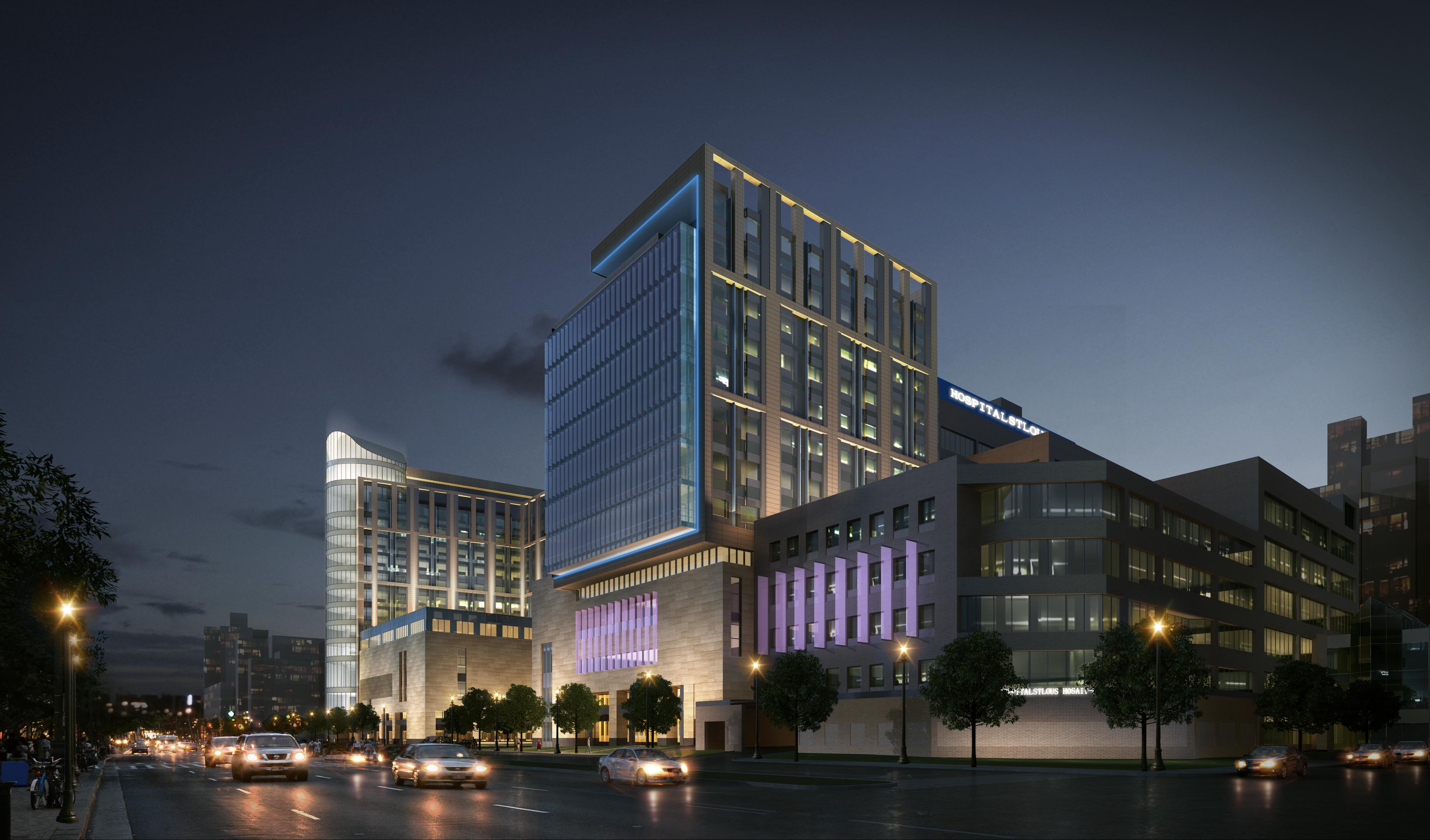 {Children's Hospital project rendering – view from Kingshighway at Children's Place}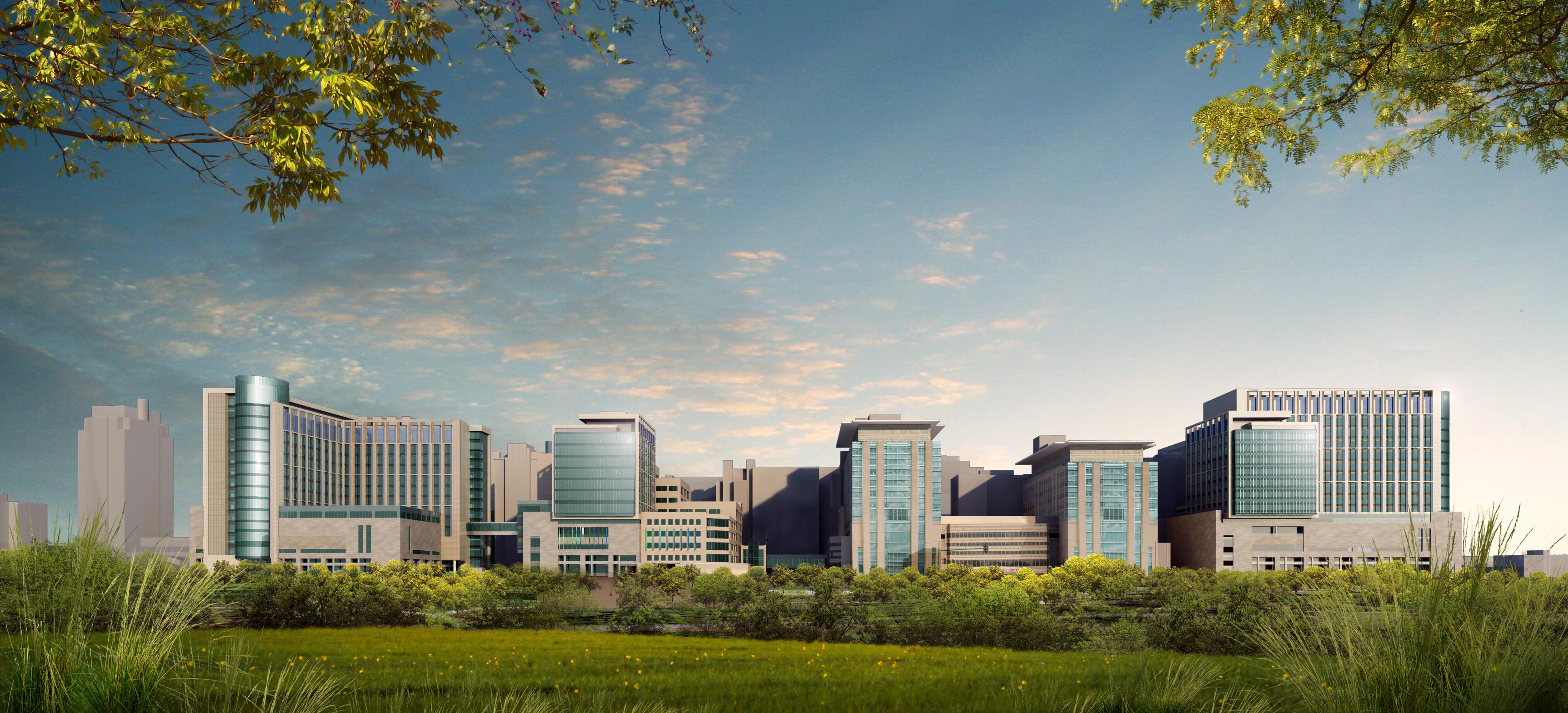 {rendering of Kingshighway facades of Barnes-Jewish and Children's Hospitals}