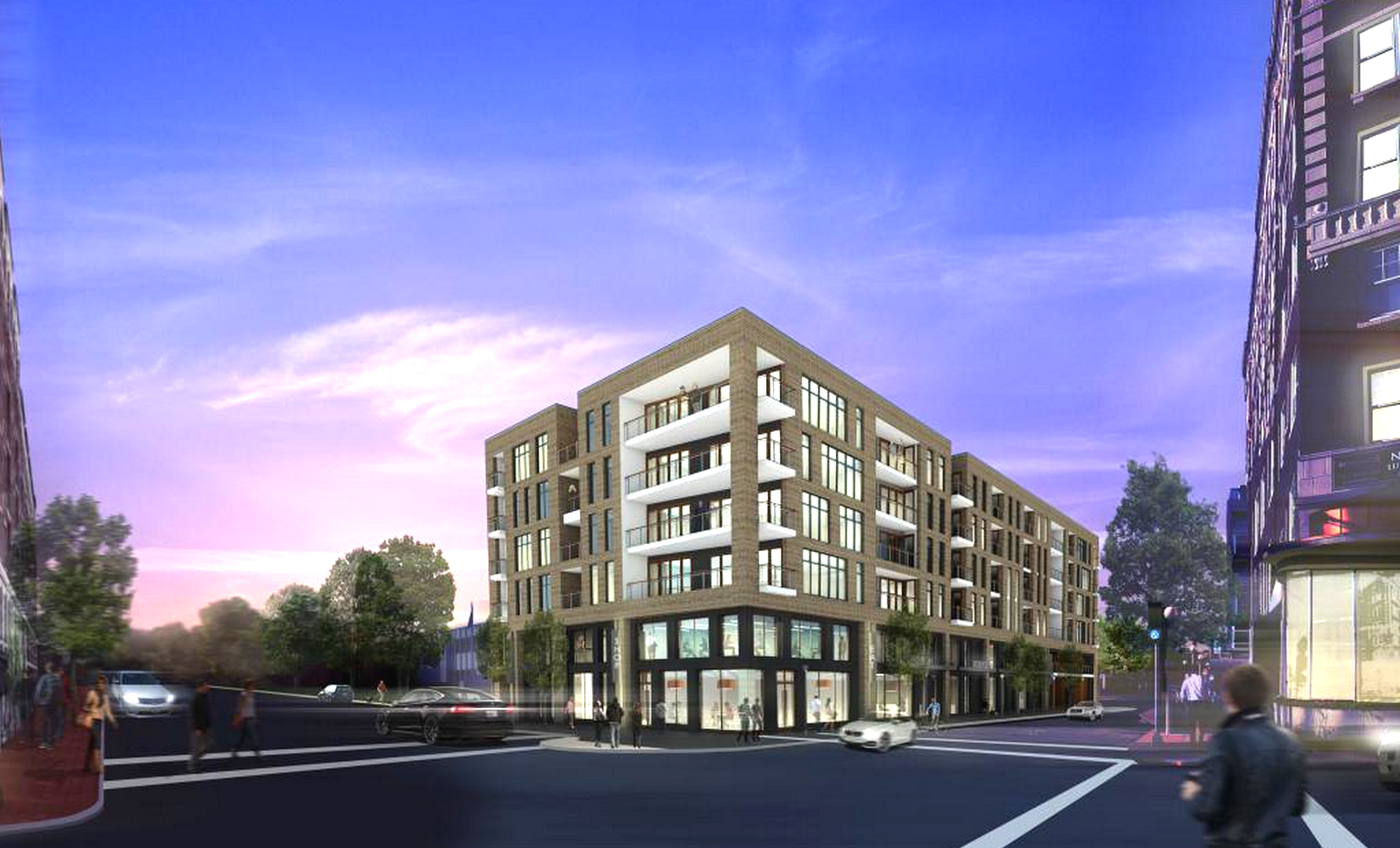 A proposal by The Koman Group would bring another mixed-use building to the burgeoning Euclid Avenue corridor in the city's Central West End. The project would include office, retail, and apartments on the narrow 0.4-acre site currently occupied by a single-story retail strip and surface parking lot.
The $31M mixed-use building would include underground parking accessed via the existing alley, and accommodate up to 50 cars on two levels. Additional parking may be leased from the 9 North garage across Euclid. The project would include improvements to the public realm adhering to the Euclid streetscape master plan.
According to the proposal, the project is seeking $4.5M in tax increment financing (TIF). Planned are up to 60 apartments, 11K sf of retail, and 10K sf of office space. While dry-cleaner Tip Top Cleaners remains open, other retail spaces have been vacated in recent weeks. Koman would reportedly move its office from downtown St. Louis to the new Trivers designed 32-40 N. Euclid.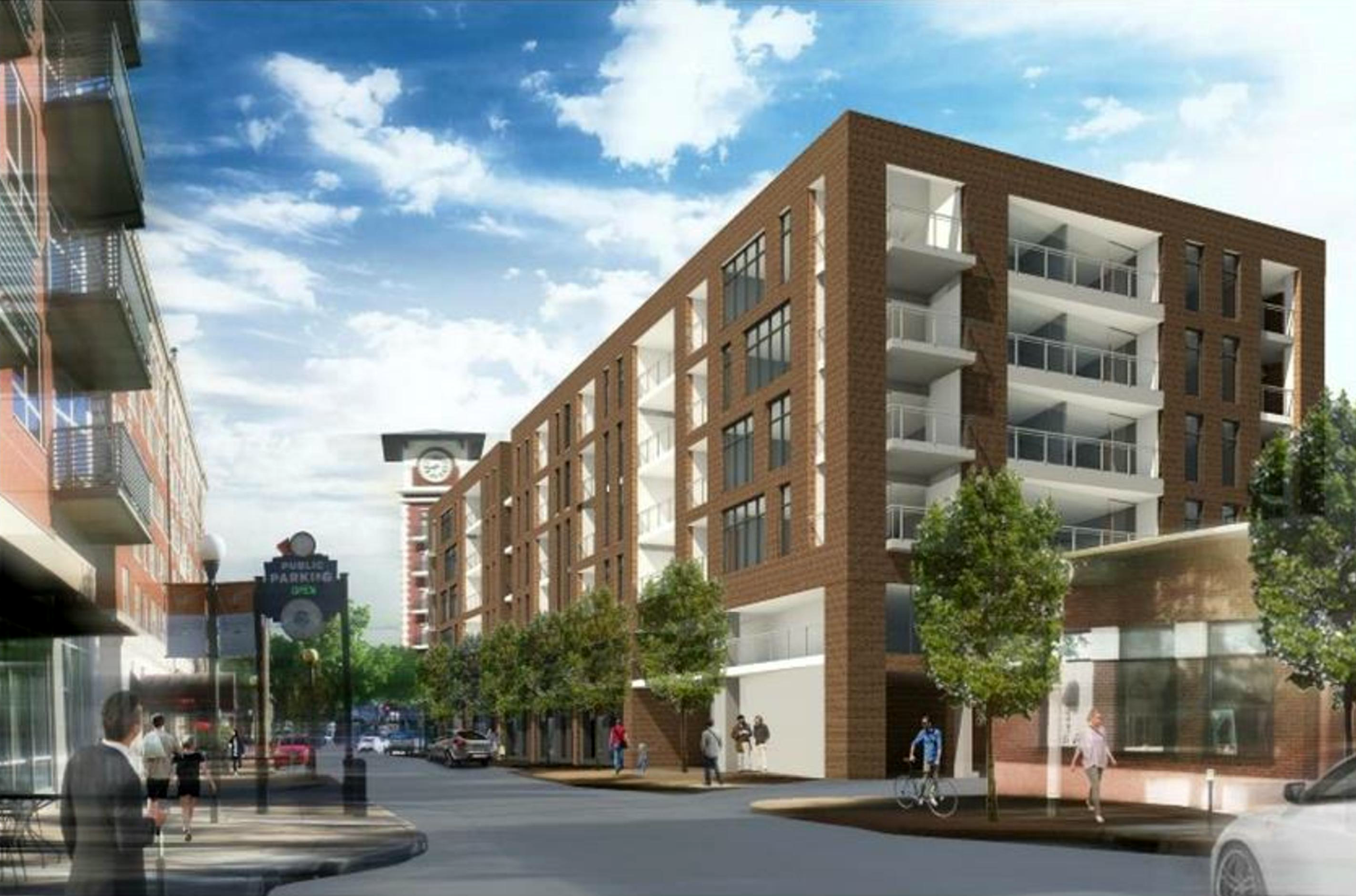 Koman recent purchased the site and would anticipate starting construction in February 2016, with completion set for spring-summer 2017. The project will be reviewed by the Park Central Development Corporation at its upcoming August meeting.
Along with 177 apartments and a Whole Foods grocer at The Orion by Mills Properties across West Pine Boulevard, the N. Euclid project would help redefine an underdeveloped corner of the city's most vibrant neighborhood. The 12-story, 217-unit Opus Development project at Lindell Boulevard and Euclid sits just one block to the north.
In August 2013, nextSTL was first to report the Philip Johnson designed 700 Market would be renovated as the new headquarters of Laclede Gas. That Koman project was just the firm's first high-profile move in the city. In February 2014 we reported on Koman's move to sell it's City Place assets, and in June 2014, we first reported that Koman is managing pre-construction planning at the high-profile lot at Lindell and Kingshighway.
The moves all point to a new urban focus for the company which has long been known for its suburban Creve Coeur project. With several marquee developments now completed, or in the works, Koman is reportedly just getting started. Other Central West End sites are said to be under consideration for redevelopment.