There's a lot more happening in the St. Louis region than we're able to cover at nextSTL. While we try to hit the big stories, provide context to the news, and insight about trends and policy, a lot of important developments and news are missed. So here's a little more of what's happening in St. Louis. We'll call it, "And Then Some". If you want to play-by-play of happenings and opinions, be sure to follow nextSTL on Twitter and Facebook.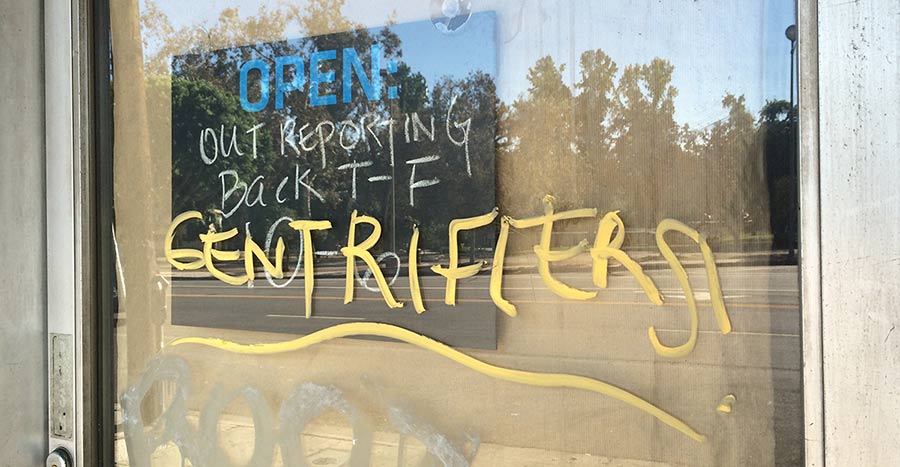 York & Fig: At the Intersection of Change – National Public Radio
Gentrification in St. Louis, as an issue, has always felt a little different. In places like New York, San Francisco, and Washington D.C., property values increasing at a high rate, retail rents rising high and higher, and people being displaced, is a real problem. But should we talk about gentrification in St. Louis (or Cleveland, or Cincinnati, or Memphis) as we do on the coasts? I tend to think not. There's the argument that gentrification can be a boon to longtime residents (NPR), and then there's the reality that the vast majority of poor neighborhoods aren't gentrifying. They're stuck in poverty (Washington Post). The later seems much more relevant to St. Louis.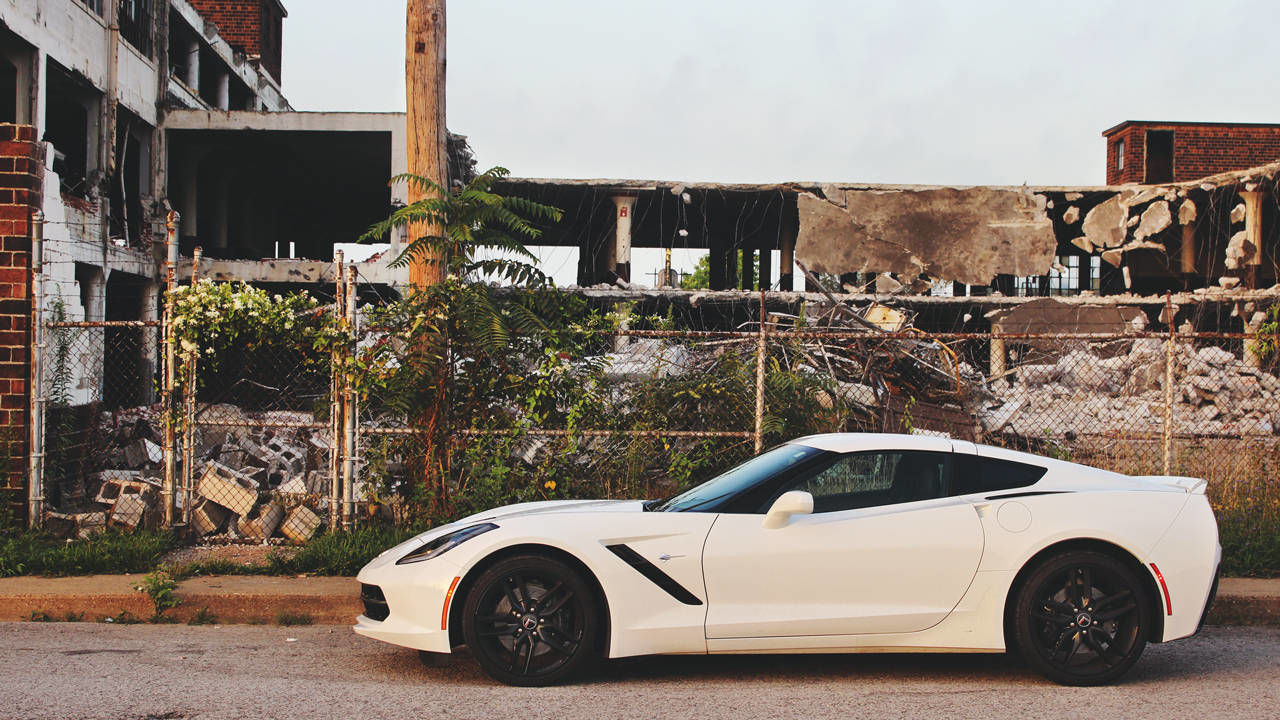 Echoes of a long-dead Corvette plant in the powder keg of Ferguson – Road & Track
In an at first glance odd, then interesting view of Ferguson, a former long time St. Louis resident decided to drive a C7 Corvette Stingray on long term review, from Detroit to Ferguson. He visits 3809 Union Boulevard in St. Louis City where 695,214 Corvettes were built from 1954 and 1981. There's a visit to the Goody Goody diner, and a cruise down West Florissant and a stop by a Washington University police officer. The piece also offers some commentary one wouldn't expect to find in a car magazine: "Through the windshield of the Corvette, it's hard to spot the anarchic ghetto villains that need to be put down. Instead, the view holds too many payday loan kiosks to count. This is a desperate community." "Widespread looting is sexy. A dozen shameless smash-and-grabs aren't. That story feels incredibly peripheral once you see everything else that's happening here."
Fatal shooting is St. Louis' 144th homicide of 2014 – St. Louis Post-Dispatch
While an incredible amount of time, text, and images have been spent on Ferguson and related events, very little has been said about the huge increase in homicides in the City of St. Louis. Even city politicians have spent exponentially more time discussing Ferguson, and just about anything else. At 144, 2014 is already tied with 2010 as the third most deadly year in the past 17 years. The city's homicide rate (factoring in population decline) is perhaps at its highest in two decades. Recent stories have looked at Ferguson, and emboldened criminals as a cause, but the homicide count has been trending higher all year, not just since August. It seems a good time to reiterate what we wrote in 2012 when asking if the city was a safer place, "Every drop in crime is met with claims of better, smarter crime-fighting…an increase is crime (we're told) is the product of forces outside our control and that of police."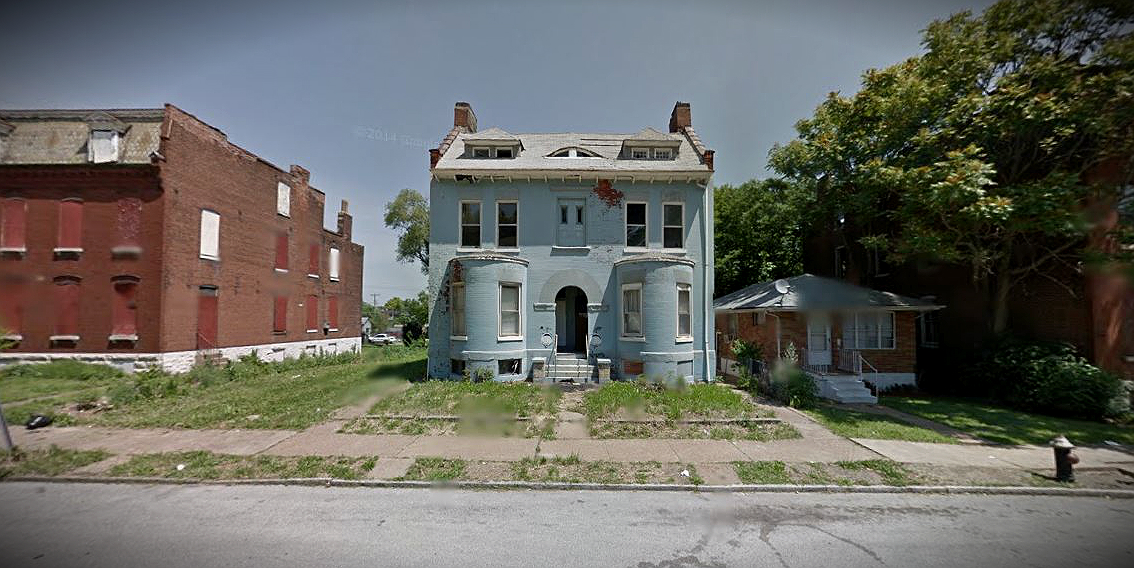 Immigrant Housing Project Would Revive 12 Properties in Tower Grove East, Fox Park – nextSTL
The Missouri Housing and Development Commission has made available federal and state tax credits, and other support to the East Fox Homes project featured on nextSTL in September. With MHDC support, the project will now move forward. From the nextSTL story: "In recent years Bhutanese refugees (ethnically Nepalese) have made this corner of the city home, and Messiah has developed a support network to provide services to these newly arrived residents. The project will specifically target this group in need…The proposed housing is located in one of the more dense residential areas of St. Louis and is near public transit, retail, employment, and other resources."
This week on nextSTL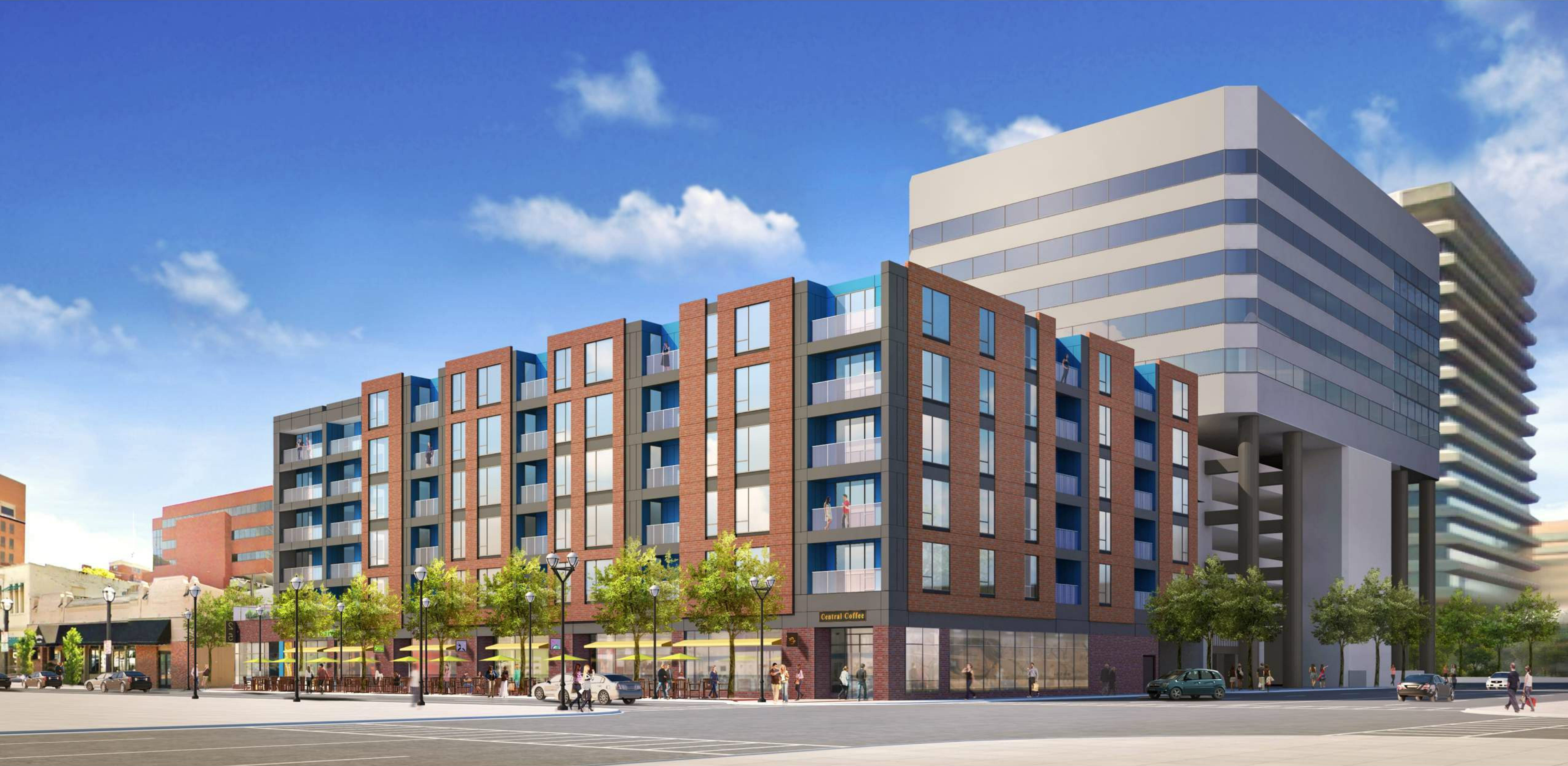 Olive Street Apartments to Add 587 Beds to City's Grand Center Neighborhood
Northside/Southside MetroLink Expansion and Transforming Transit in St. Louis
Opus Plans $41M, 120-Unit Mixed Use Project on Clayton's North Central Avenue
NGA Goes Public with 136-Acre Plan for North St. Louis City