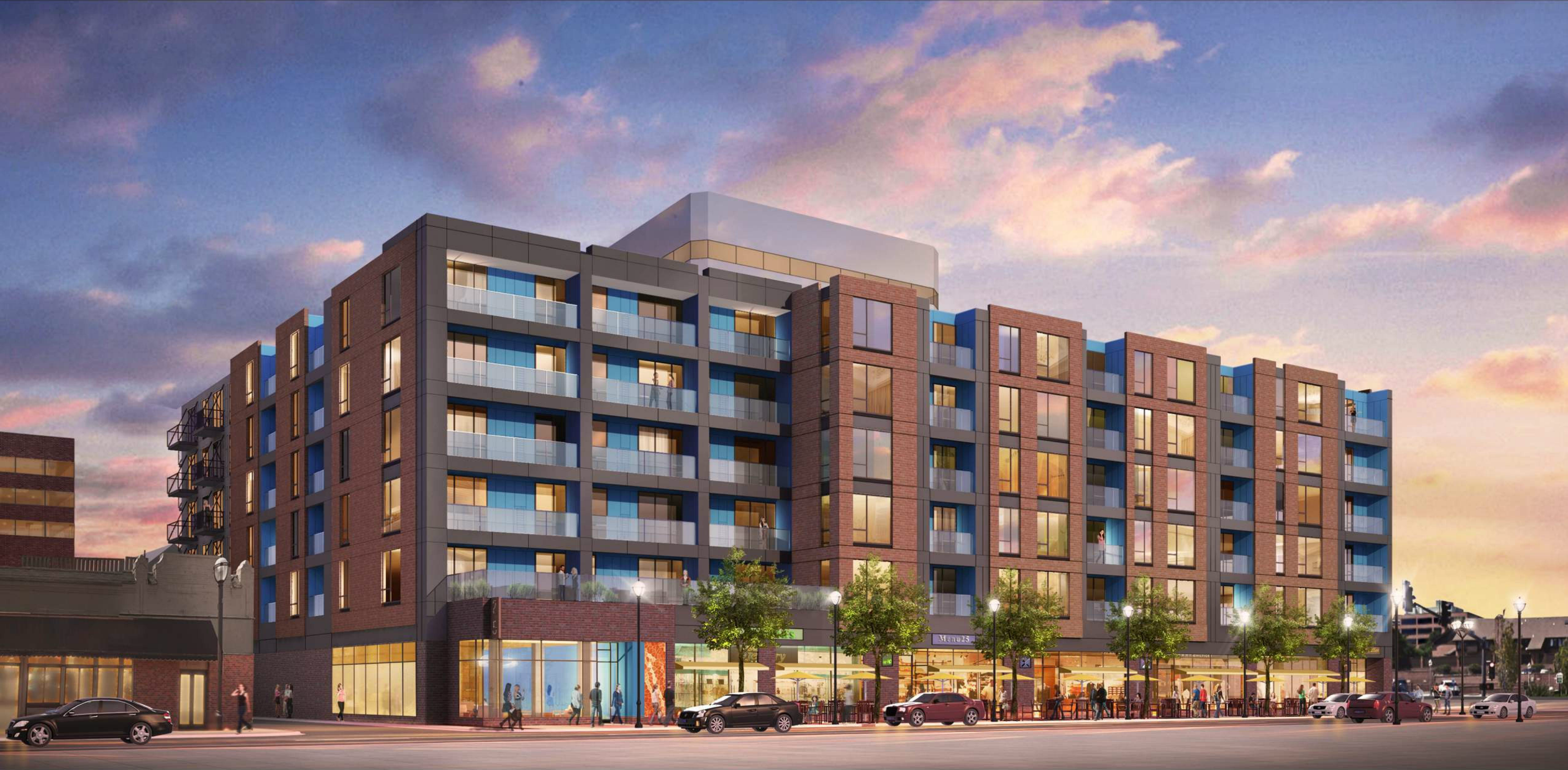 Opus Development is planning at $41M mixed use project at North Central and Maryland Avenues in downtown Clayton. The developer has two parcels under contract for the six story, 210Ksf building that would house 120 one and two bedroom apartments, 13,500sf of street level retail, and 145 below grade parking spaces.
The project spans nearly half a block on Clayton's central commercial strip. The storefronts have been vacant since a failed effort to build a 245 room Westin hotel and retail development. That effort included retail development on the north side of Maryland Avenue as well. The conceptual plan is scheduled for December 15 review by the Clayton Architectural Review Board.
The project at 25 North Central is the fourth major residential mixed use building on the drawing board for Clayton. In various stages of planning are the $72M/250-unit The Crossing at Bonhomme and Meramec, the $100M/316-unit Montgomery Tower at Forsyth and Central, $55M/229-unit Vanguard at 8500 Maryland, 100-unit conversion of the 7-Up building at 121 S. Meramec, and 36 town homes at the former Maryland School. In total, more than $300M and 1,000 new units are being planned.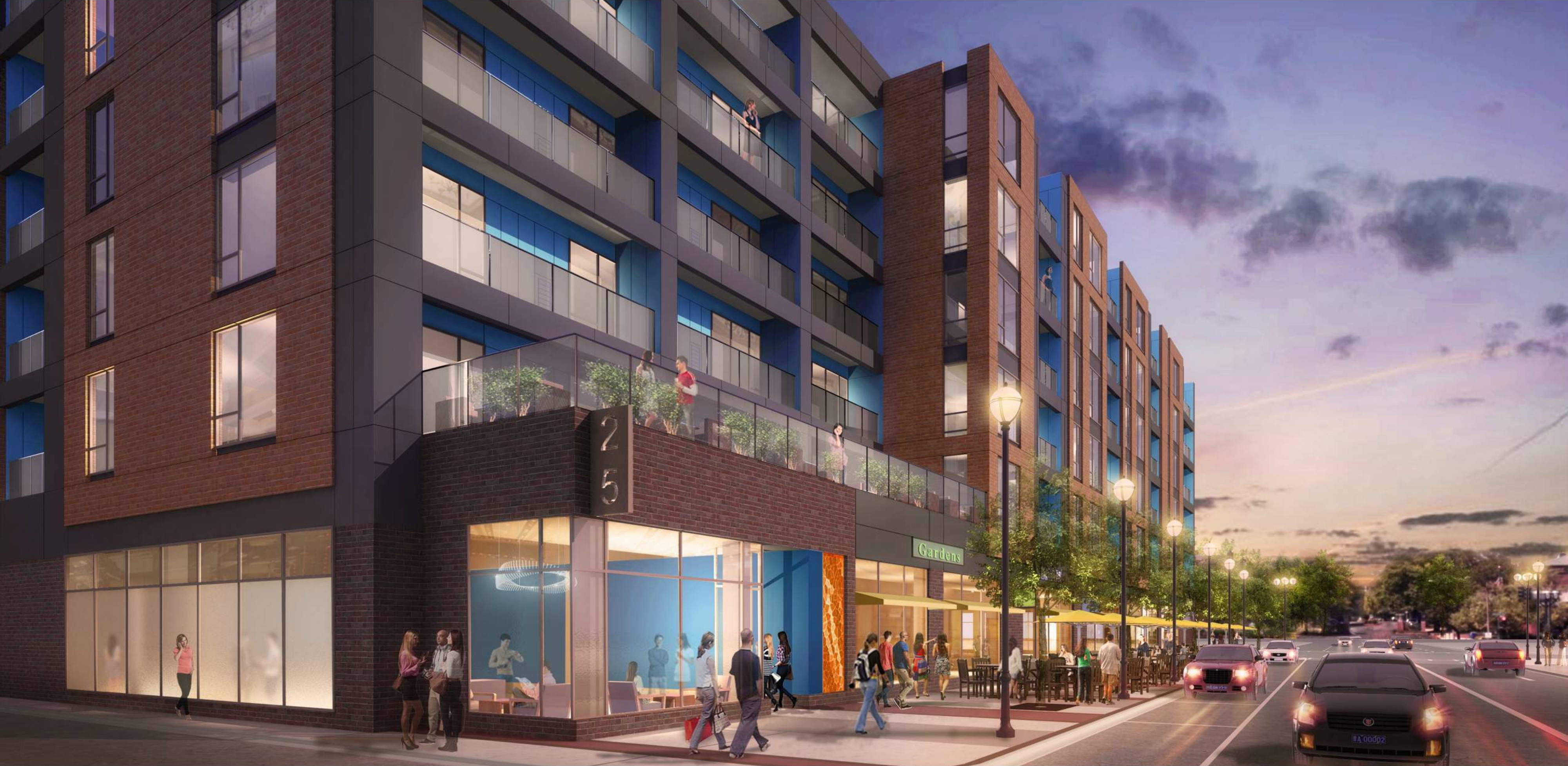 Opus developed the Park East Tower and Nine North Lofts in St. Louis City's Central West neighborhood, and last summer proposed a 12 story, 217-unit mixed use building at Lindell Boulevard and Euclid Avenue in the same neighborhood. That project has all approvals in hand, and received a permit for preliminary work just last month.
The Clayton property is owned by neighboring Graybar, whose corporate headquarters sits immediately to the west. The property was purchased after the Westin development failed. Graybar had opposed a high-rise tower on the site, which would have blocked views for their existing building, and has now apparently identified a development it can support.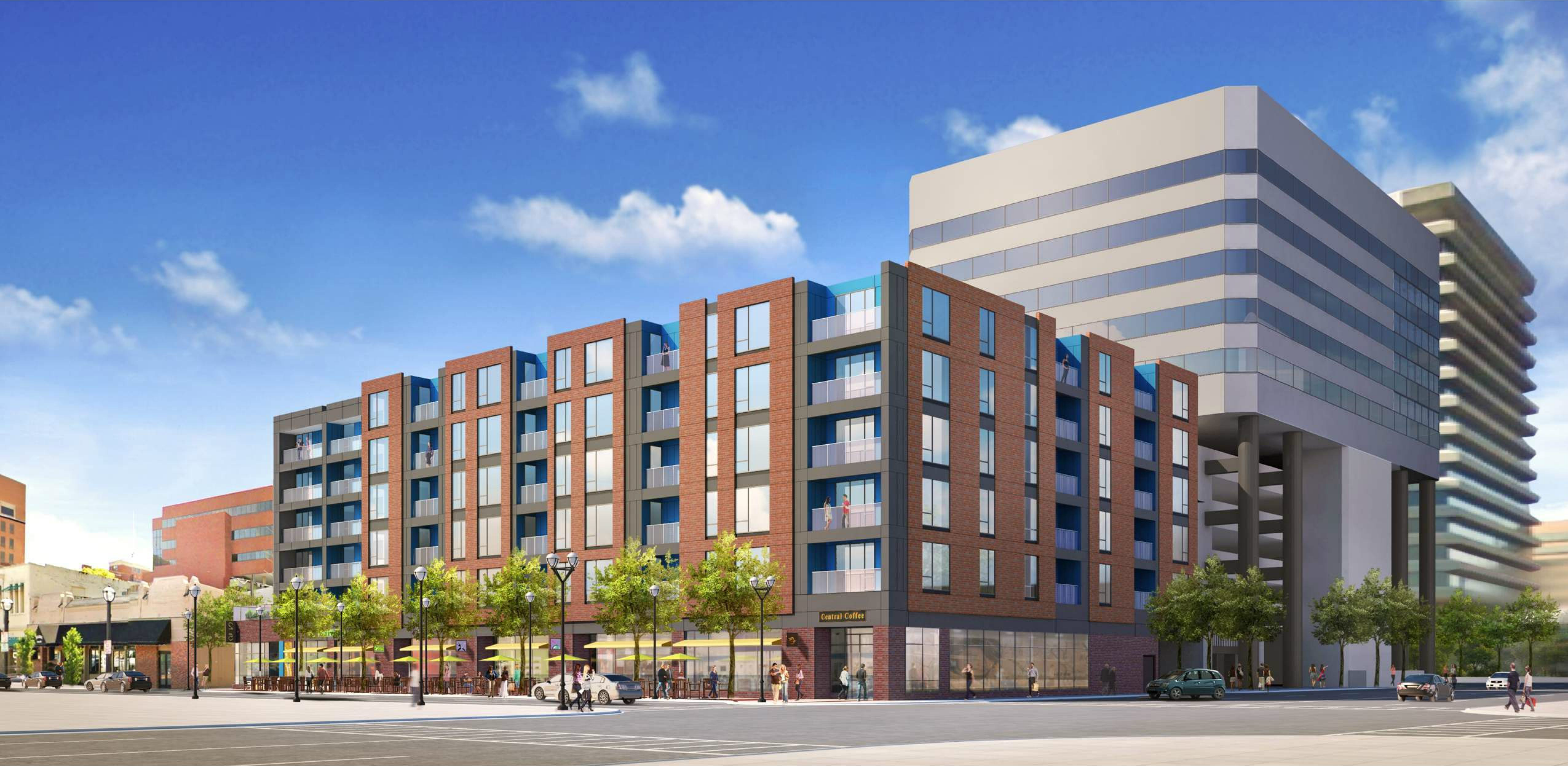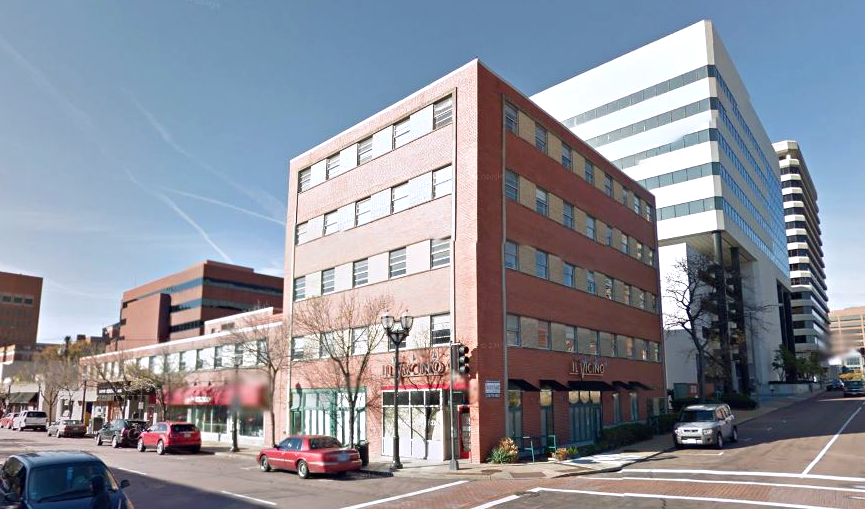 The project is just less than a half mile from the North Central MetroLink station to the south. Plans include garage space for 60 bicycles, and bicycle repair service for residents. The North Central sidewalk would be widened in accordance with the Clayton Master Plan, providing space for outdoor dining.
Parking access will be from Maryland Avenue, and another 30 surface parking spaces will be located at 111 North Central, an existing surface parking lot. Renderings of the mid-rise building show extensive use of brick with paneling and recessed balconies facing both Maryland and North Central.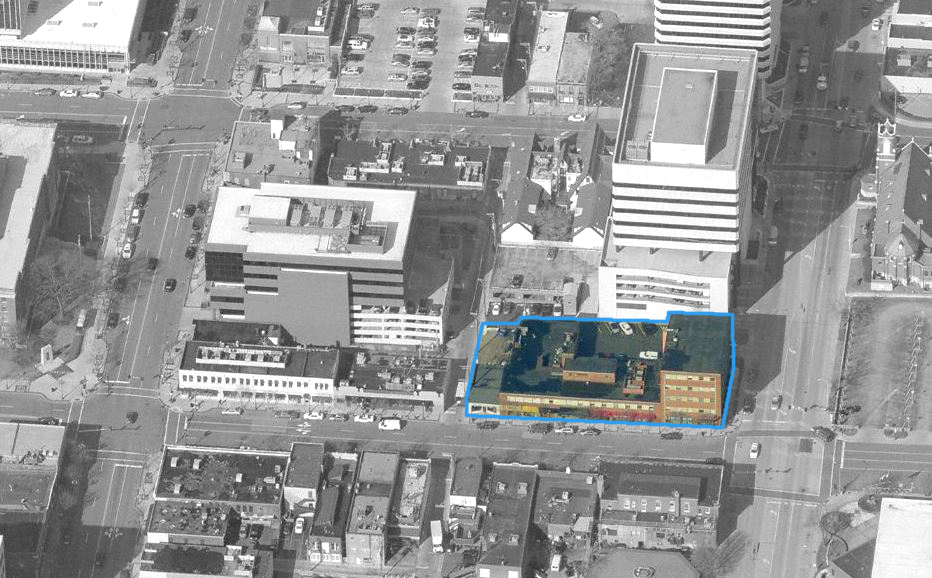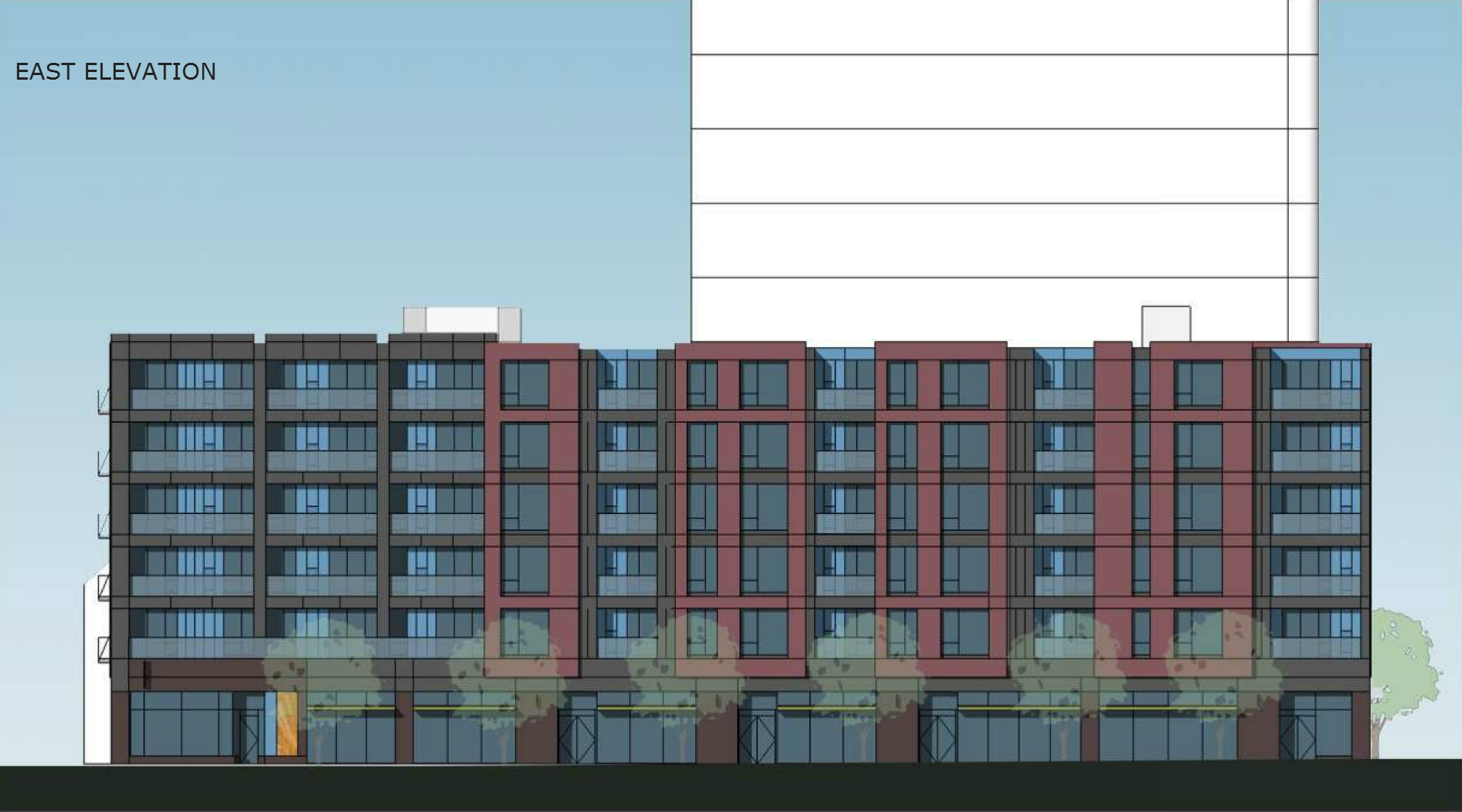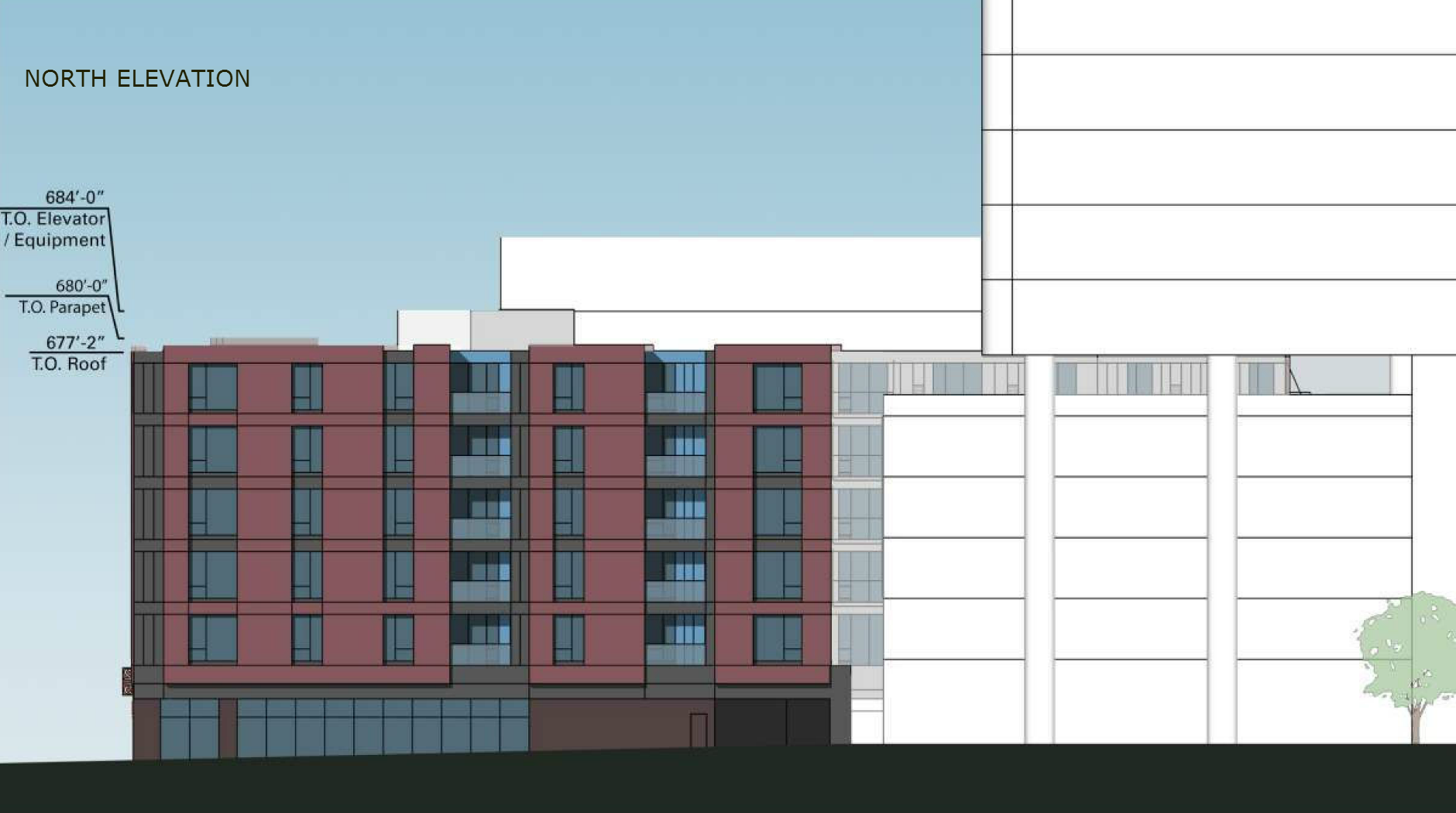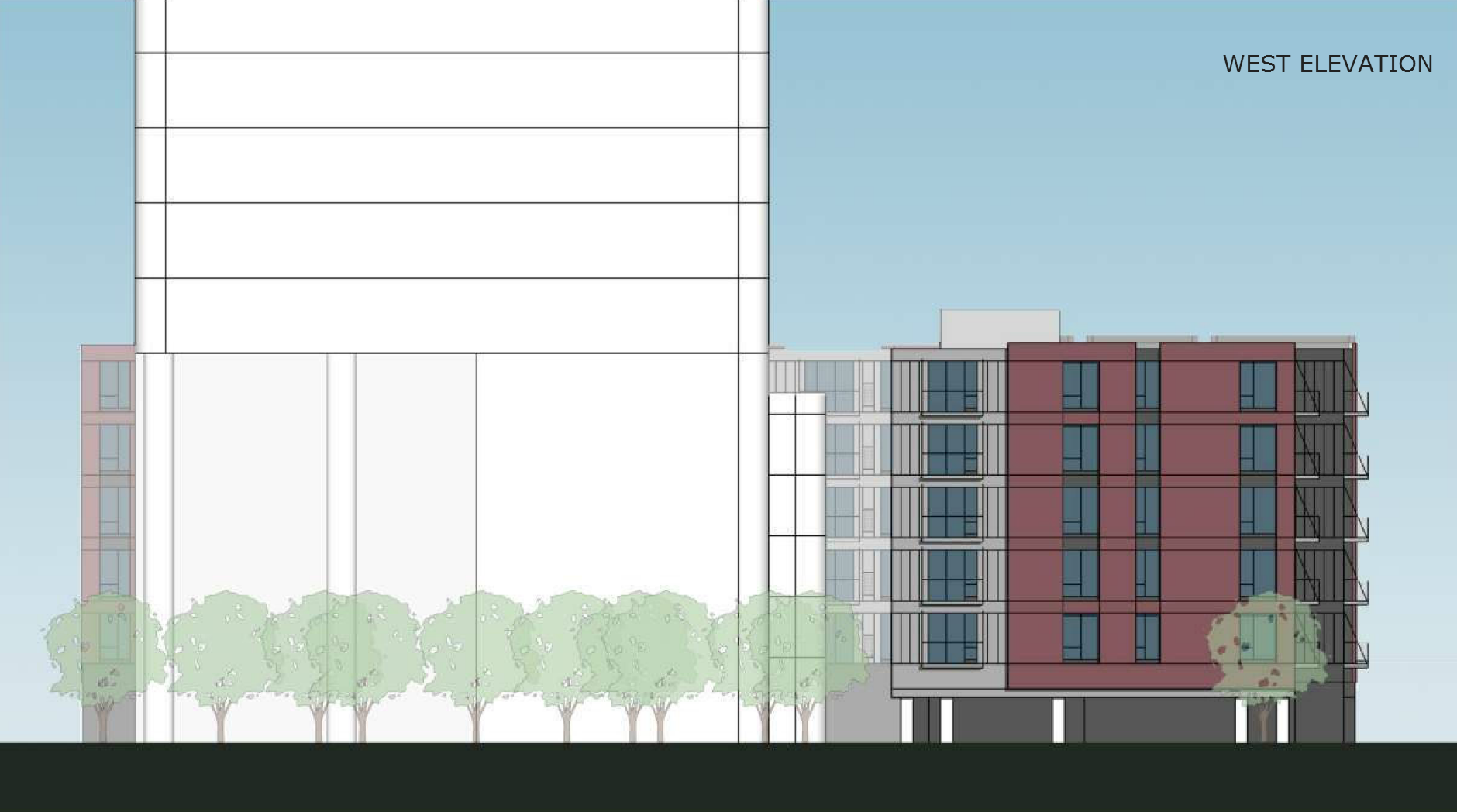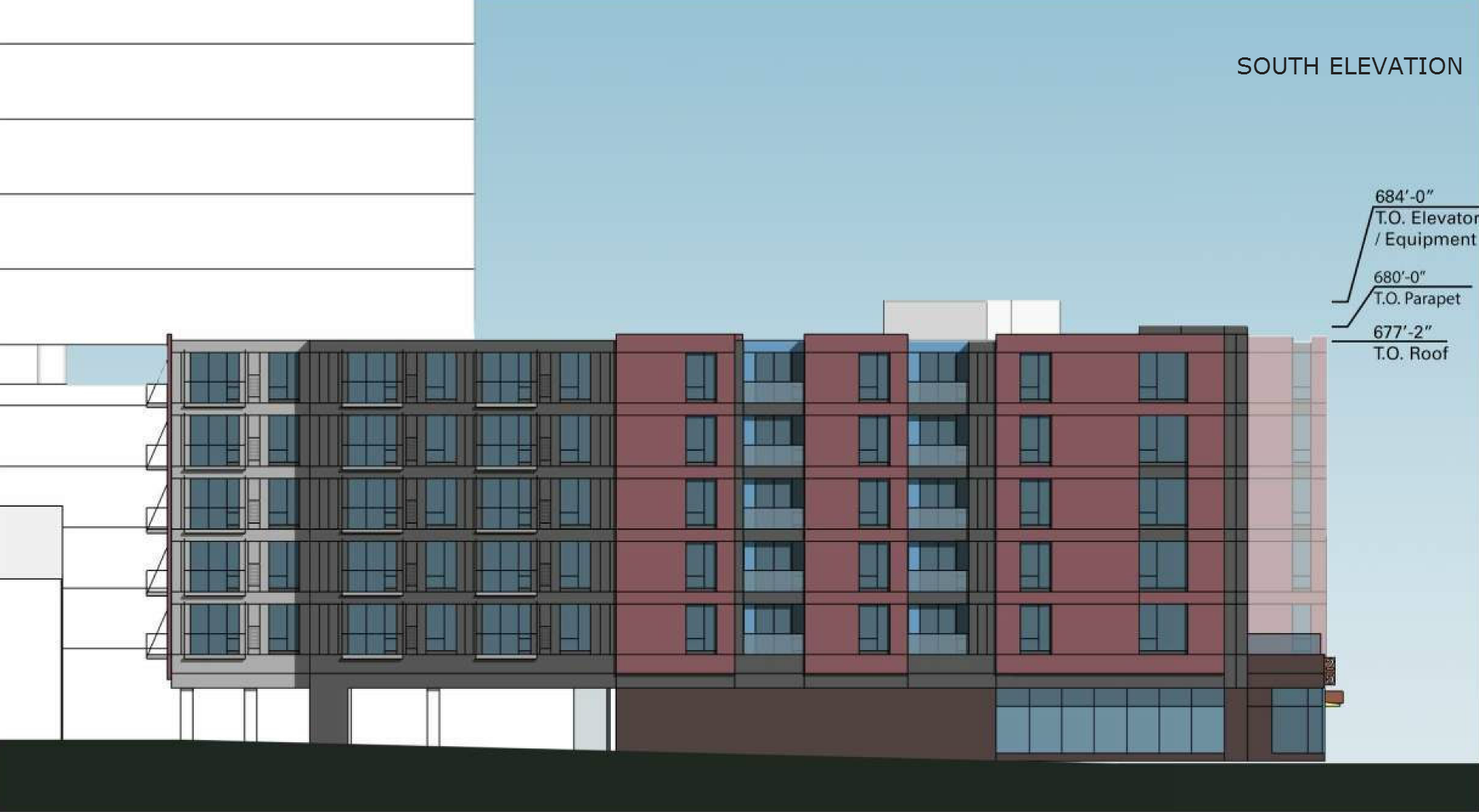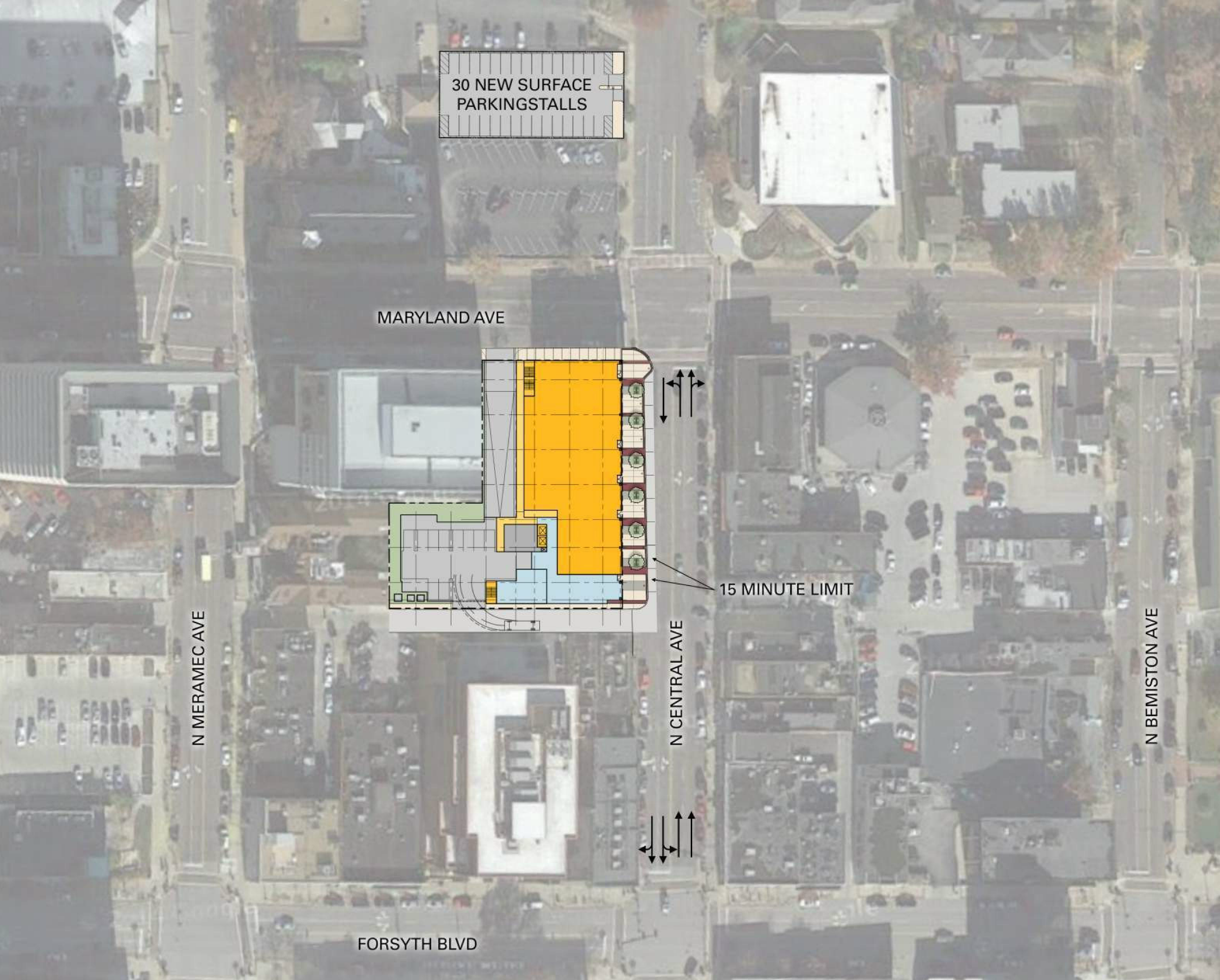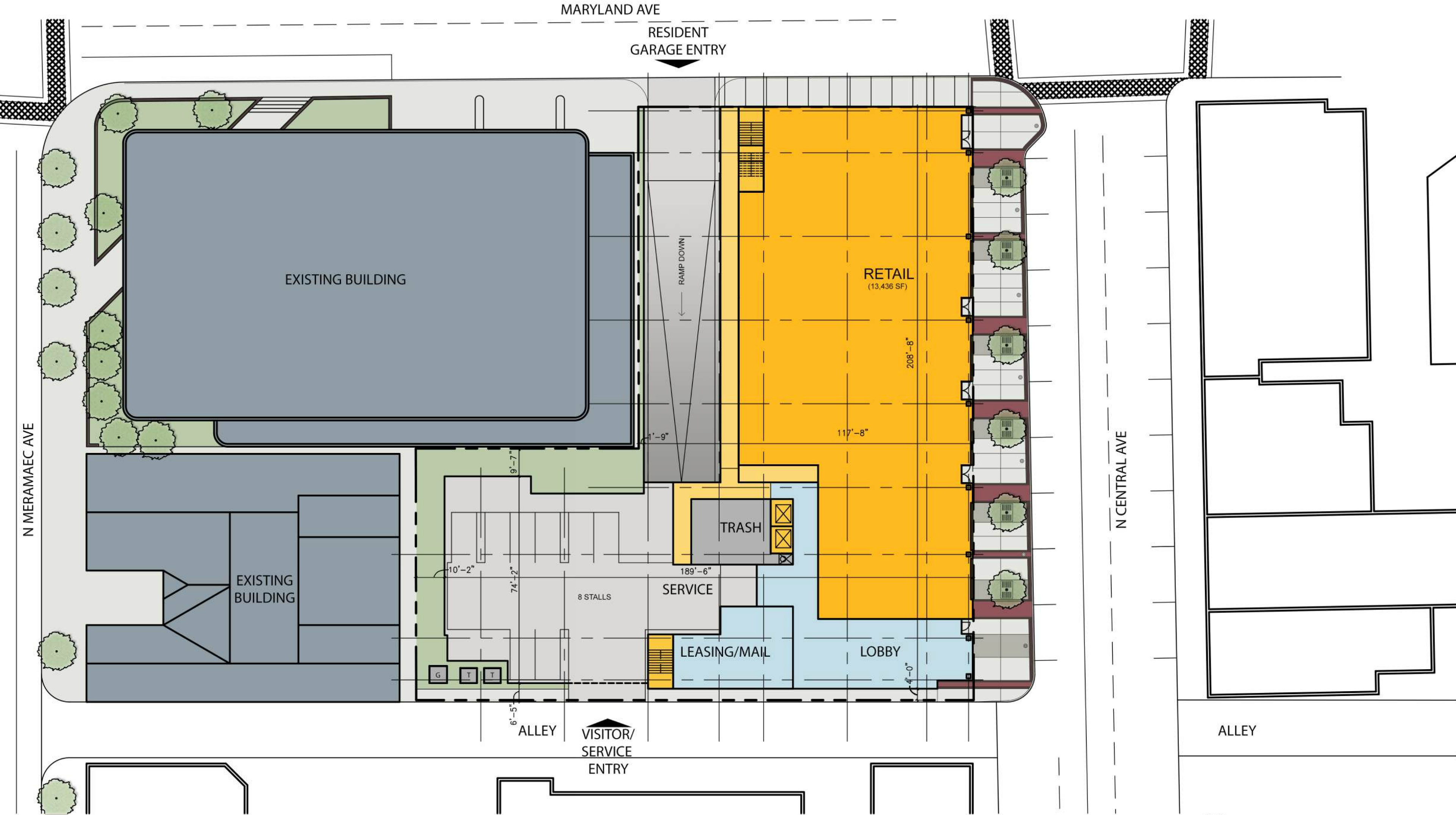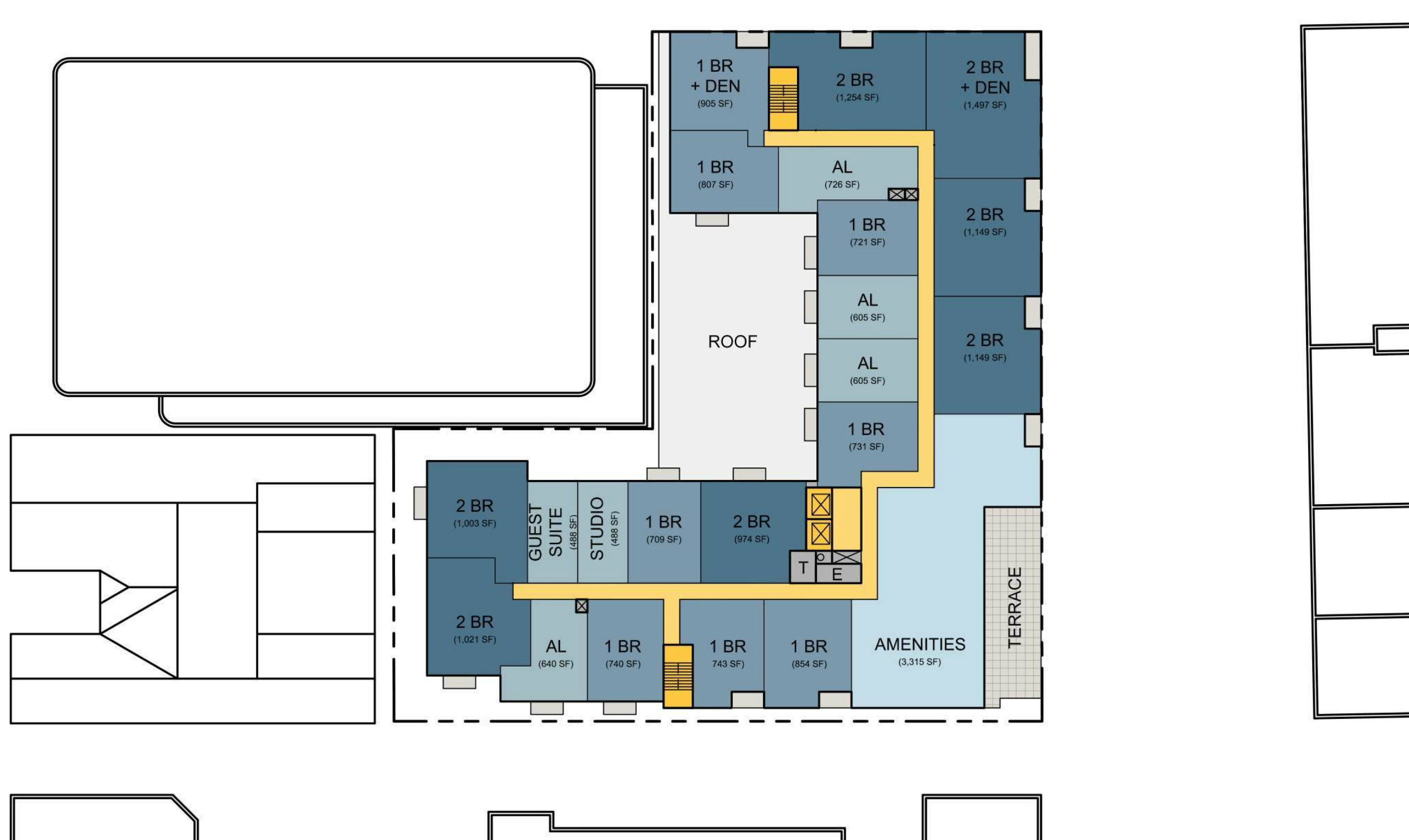 {the various stages of the past proposed Westin design – CORE10 Architecture, 2009}
*demolition video added 01/10/2016 – posted by Joe Erker on YouTube