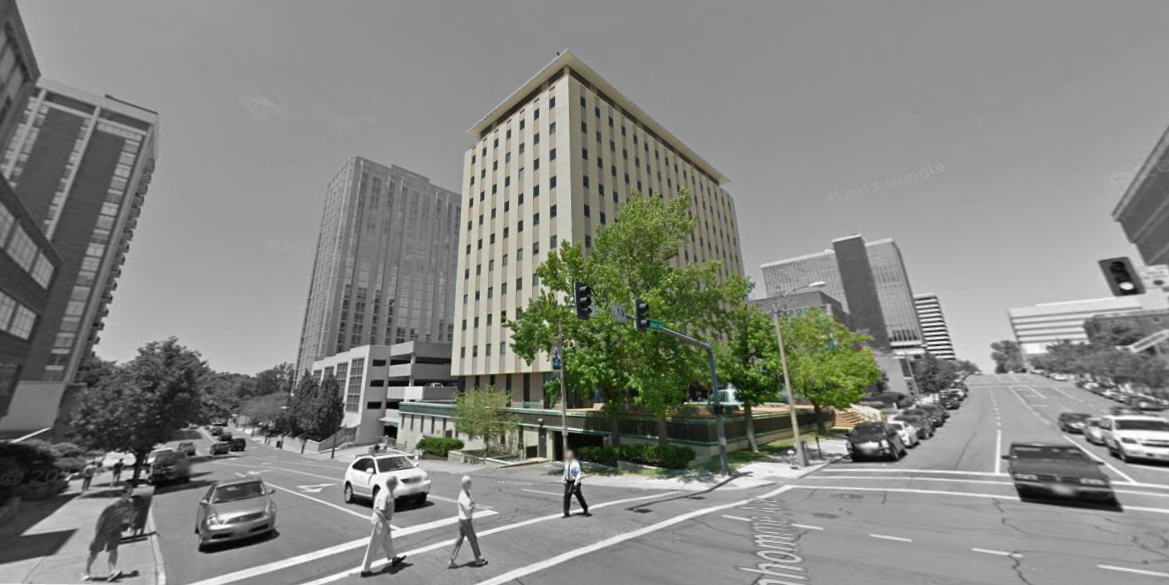 nextSTL has learned there are plans for another new residential building project in downtown Clayton. 100 units are expected to be developed by the Koman Group at 121 S. Meramec, site of the former World Trade Center and Seven-Up Buildings. According to nextSTL sources the commercial real estate firm has reached an agreement in principle with St. Louis County regarding the development site.
In 2013 the 13-story 210,000 sq. ft. building, constructed in 1964, was designated for demolition. An adjoining building, also formerly owned by soft drink maker Seven-Up, was also set to be leveled as part of the neighboring County Courts $130 million expansion and renovation. The Koman Group is now expected to re-skin the exterior and completely overhaul 121 S. Meramec property inside and out.
Previously the building served as the world headquarters for Seven-Up. The company moved to the Clayton building during the mid-1960s from 1300 Delmar (now Convention) in downtown St. Louis. Seven-Up moved its headquarters to Dallas during the late-1970s, and sold the Meramec buildings to St. Louis County for approximately $20 million in 1987.
The fate of the other building at 111 S. Meramec is unknown. The two structures are connected by a walkway over an alley. Most recently many County offices and agencies including the St. Louis County Police Department Crime Lab and the St. Louis Economic Development Partnership were located in the buildings.
In 1993 the newly formed World Trade Center St. Louis moved into 121 S. Meramec. The nonprofit agency links local companies to global opportunities. Its board members are businesspeople selected by St. Louis City and County. The World Trade Center St. Louis now has office space in the Pierre Laclede Center on Forsyth.
This is the third major Clayton residential building project that nextSTL has broken news of in the last nine months. In December of 2013 we first reported on CA Ventures The Crossing project. In January we first reported on the rejuvenation of the long dormant Montgomery high-rise tower development.
An attempt to reach the Koman Group for comment was unsuccessful. nextSTL will keep you updated with additional information as it becomes available.