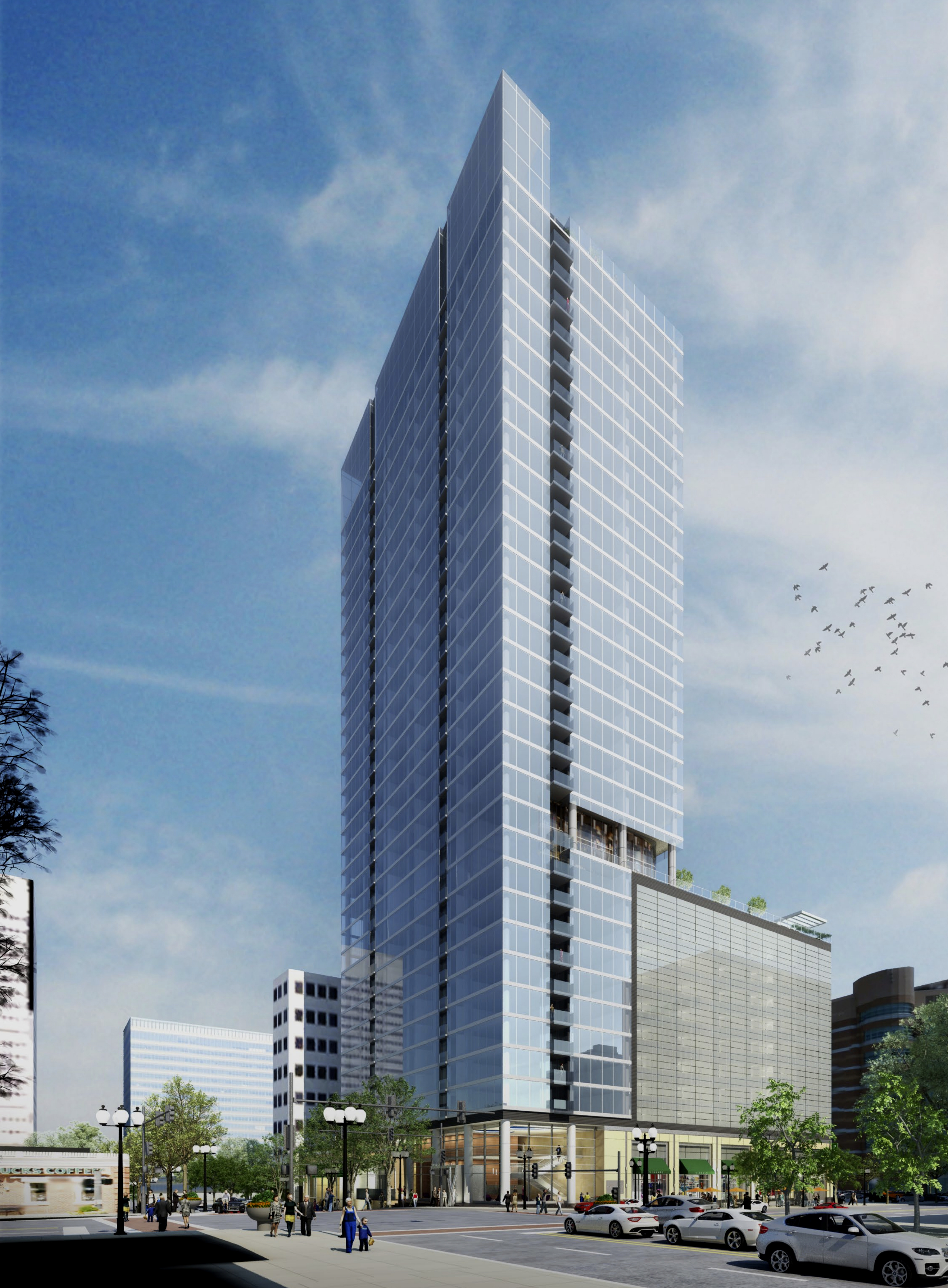 A revised design for the $100M Montgomery Tower at the corner of S. Central Avenue and Forsyth Boulevard has been submitted to the City of Clayton. New plans by the architecture firm Solomon Cordwell Buenz out Chicago reveal a 31 story, 546K sf, glass apartment tower with street level retail.
In January, this site was first to report the nearly decade old project had been revived. At the time, Joel Montgomery Jr. of Webster Groves-based Montgomery Development told nextSTL that market conditions were favorable for a high-quality apartment tower, and that he was optimistic about moving forward in 2014.
Clayton is on the verge of a significant residential transformation. Three additional projects, along with the Montgomery Tower, could add as many as 565 housing units to the city of 16,000 residents. The Crossing, a $72M, 26 story, 250-unit tower appears likely to win approval. The 229-unit Vanguard apartments at 8500 Maryland Avenue is being planned, and the Maryland School Townhomes project is being refined.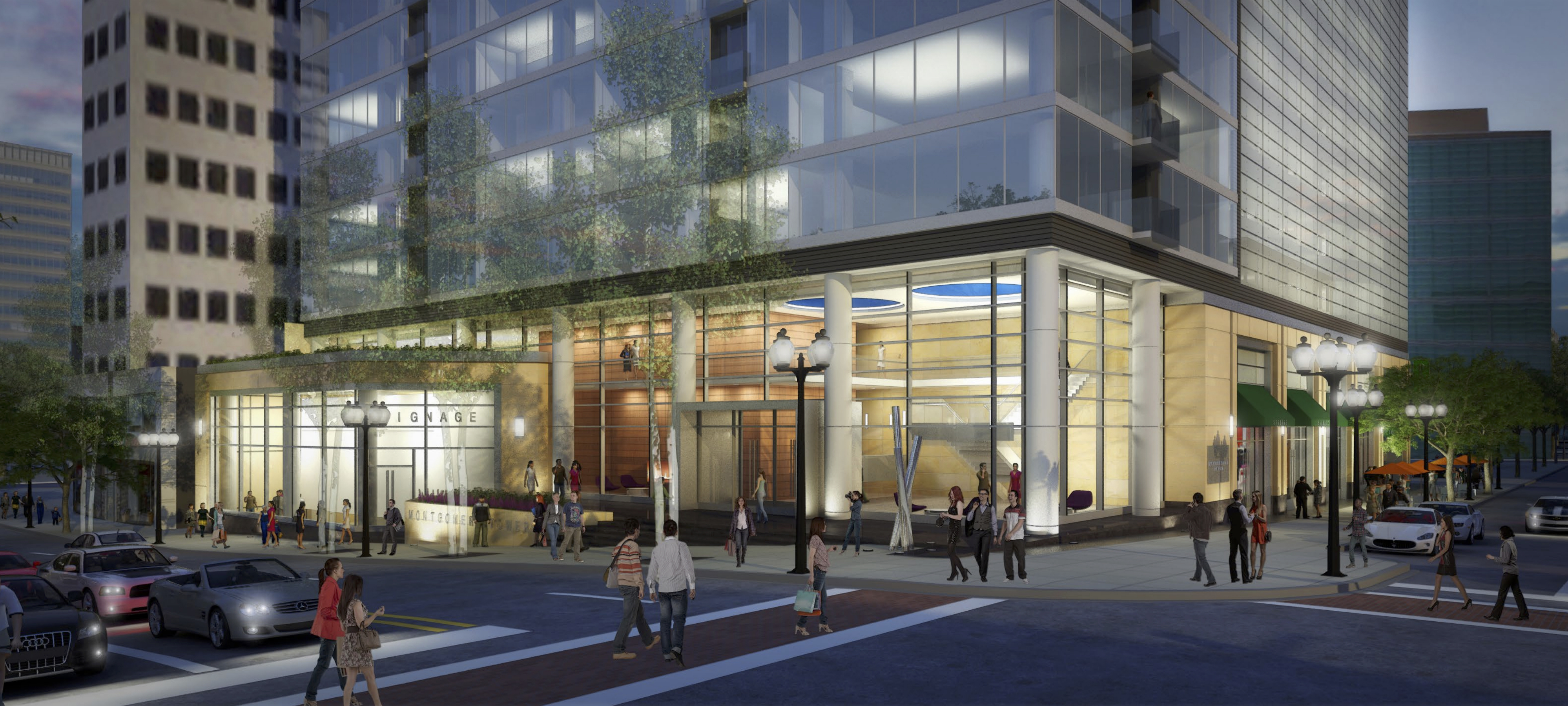 The tower features 316 apartment units comprised of 120 efficiency, 147 one-bedroom, 47 two-bedroom, and 2 three-bedroom units for a total of 367 beds. Retail plans show just two storefronts, including a 5,500 sf grocery, and 2,900 bank. The residential lobby and sculpture plaza would occupy the building's corner.
Parking occupies a portion of floors two through 10, providing 361 spaces for residents. Thirty-nine below grade parking spaces are designed for retail visitors and guests. The building also includes 344 bicycle parking spaces below grade.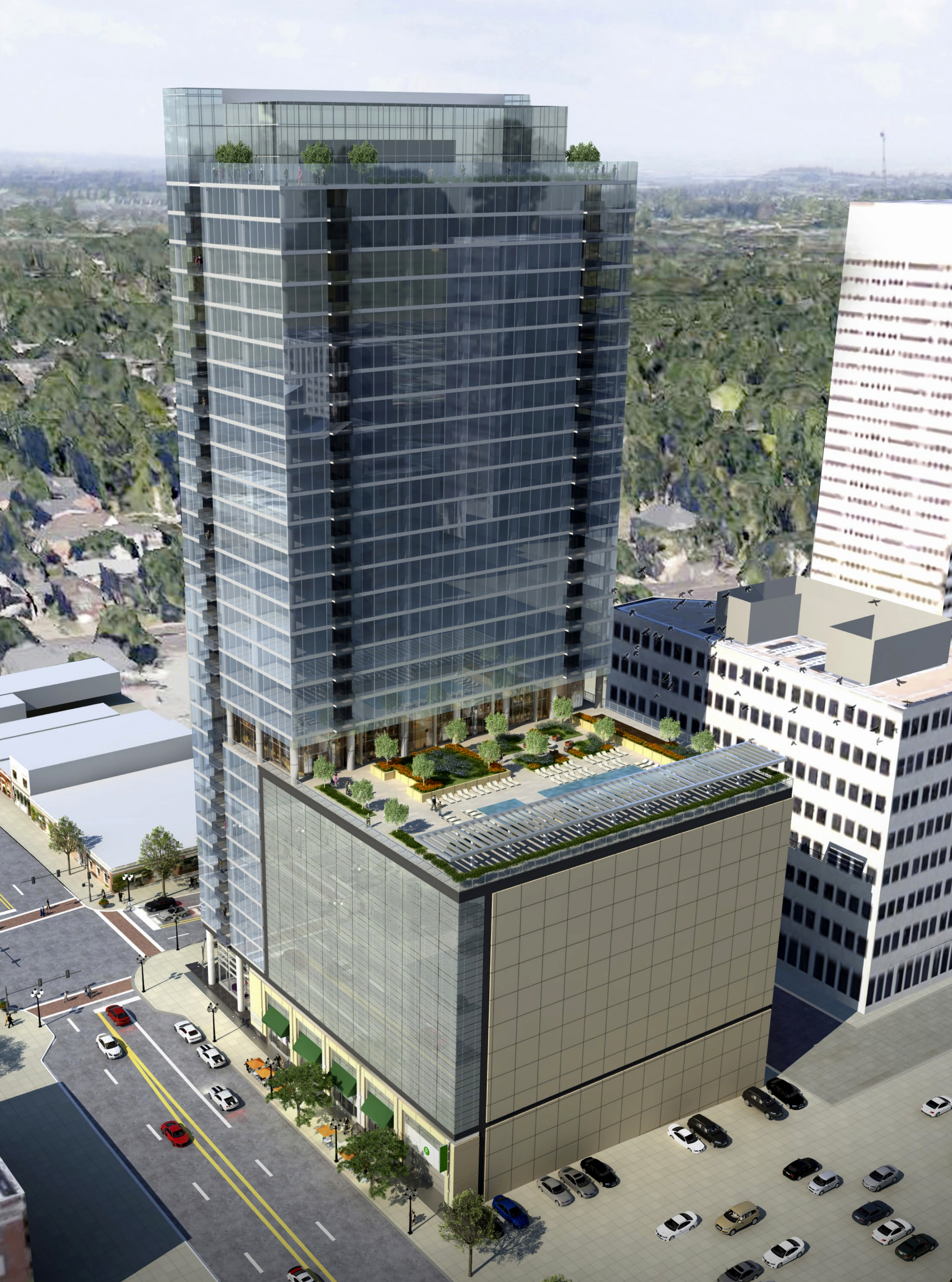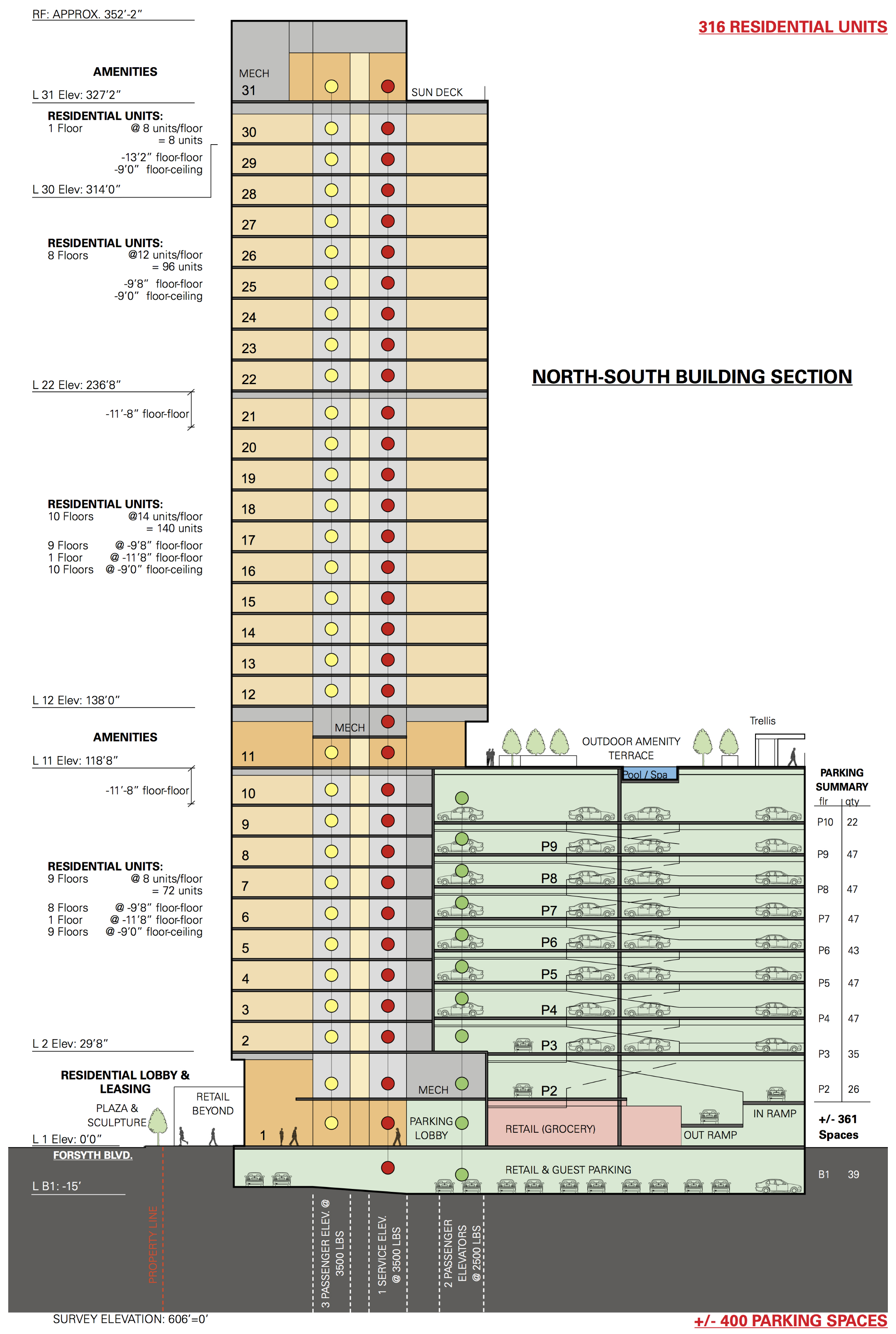 Apartments occupy a portion of floors two through 10. Level 11 features an indoor/outdoor that includes a cafe, cinema, library, fitness facility, dog run, pool, spa, and other spaces. Apartments rise to level 30, where the only two three-bedroom units are located. A rooftop amenity deck tops the structure. The conceptual design will next be reviewed by the Clayton Architectural Review Board. The project is not expected to seek tax abatement.
Montgomery Bank will likely be the bank tenant, and it is possible the 5,500 sf grocery will be an iteration of the existing World News. World News has been operating out of the building since the 1960s, and has been a local favorite for nearly as long. It is the go to place for domestic and international daily and Sunday newspapers. World News also sells groceries and carries more than 2,500 magazines.
Architectural model perspectives: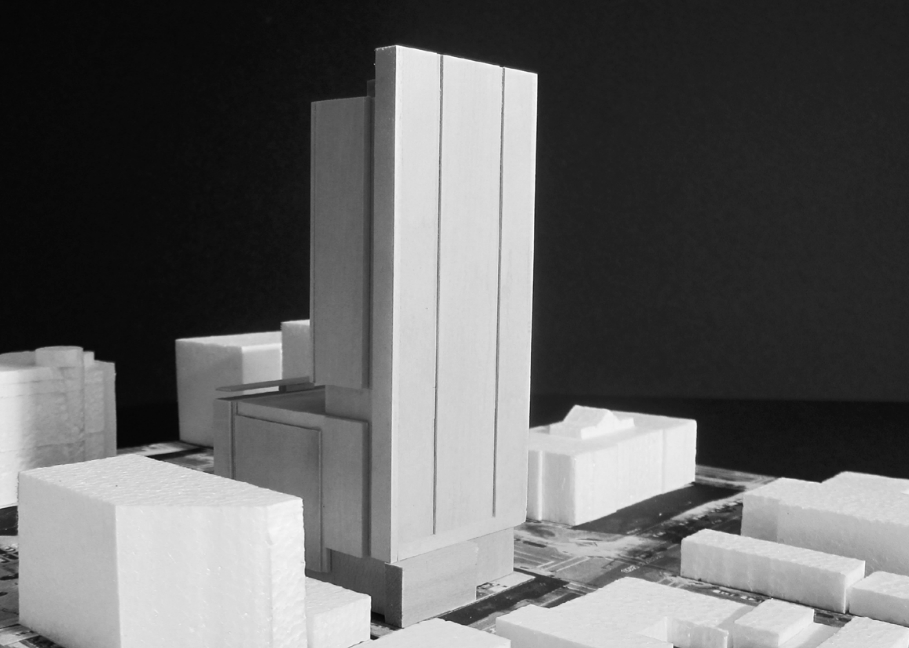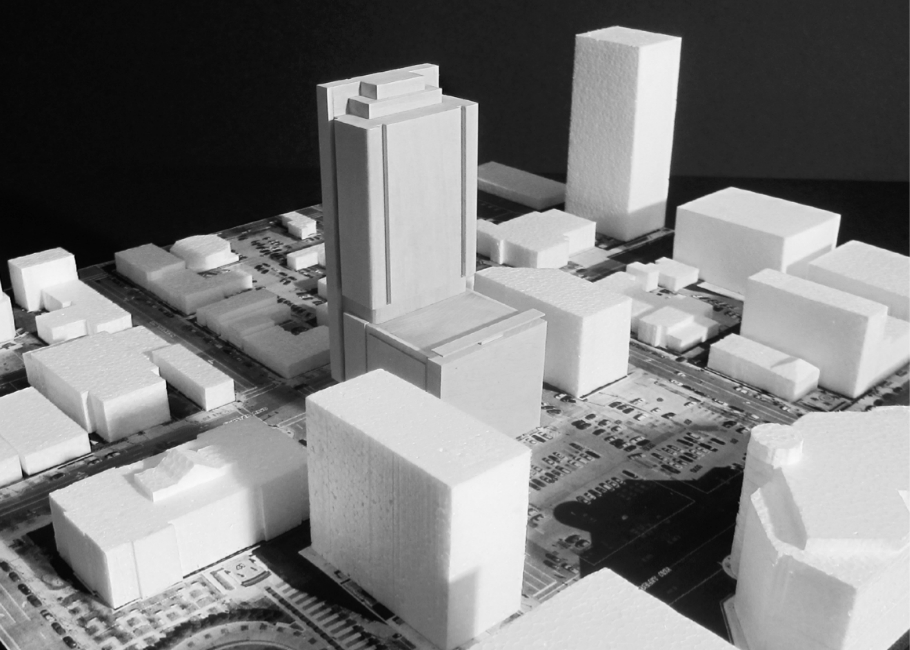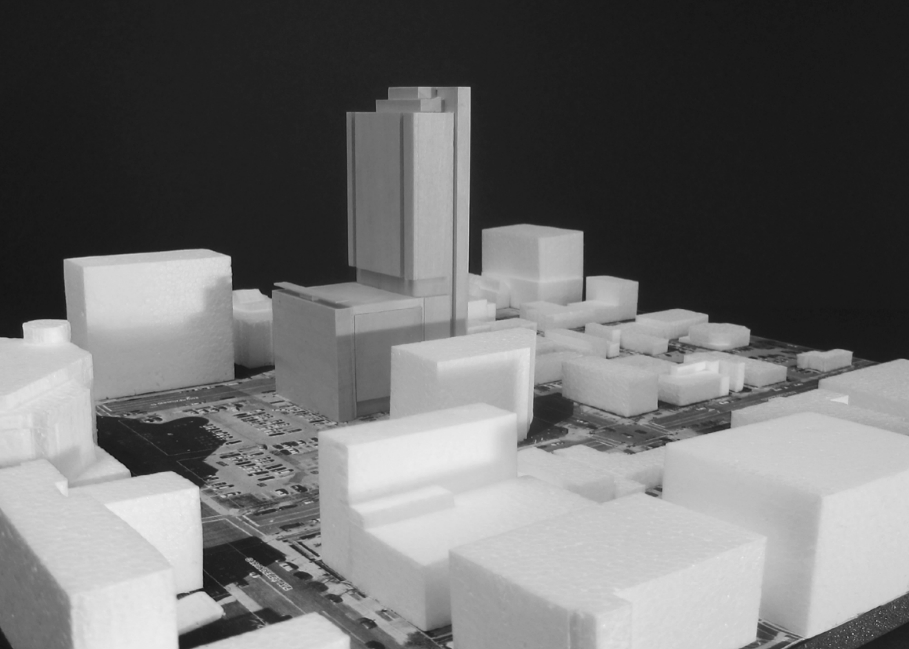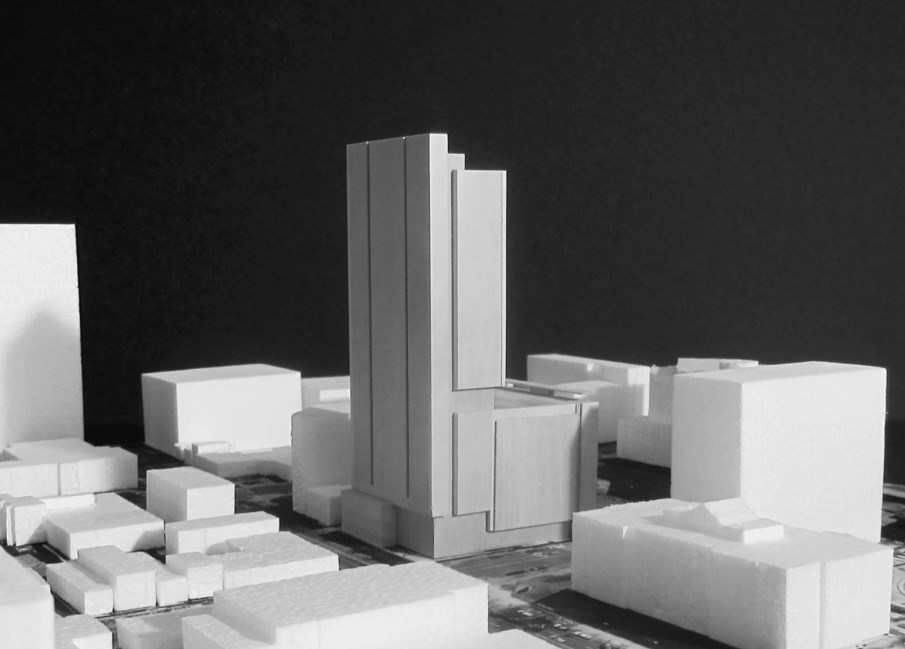 Building elevations with materials: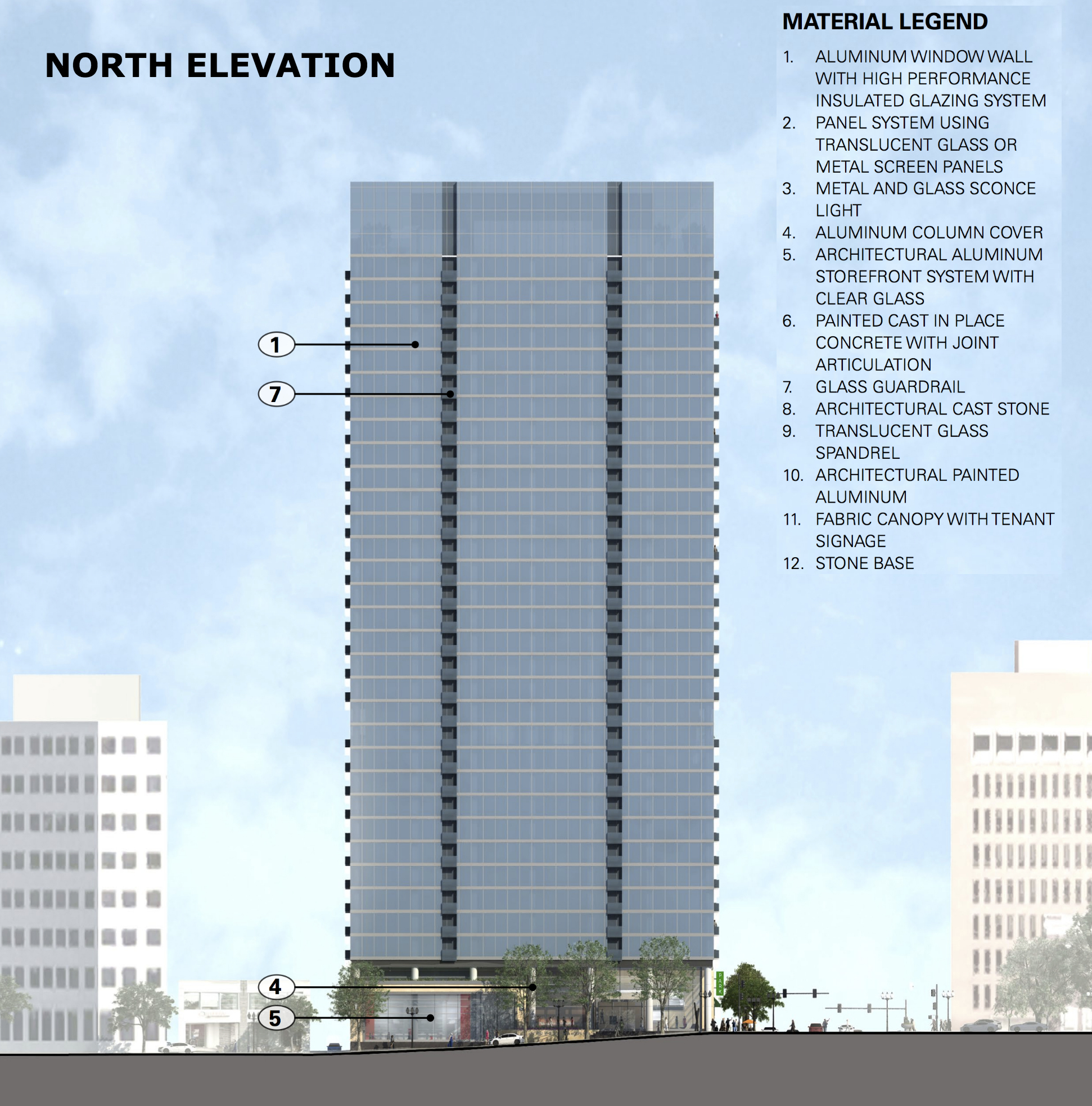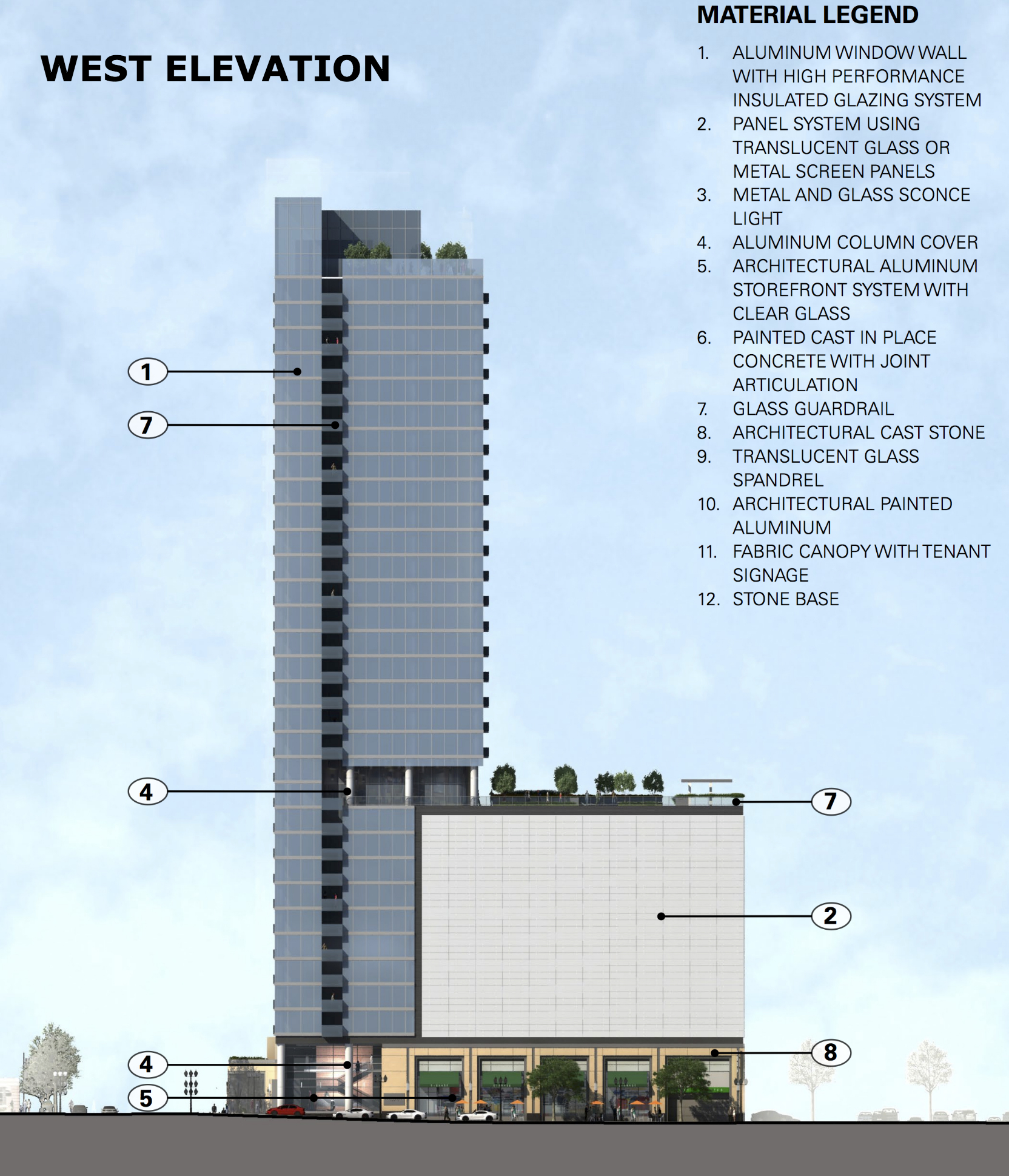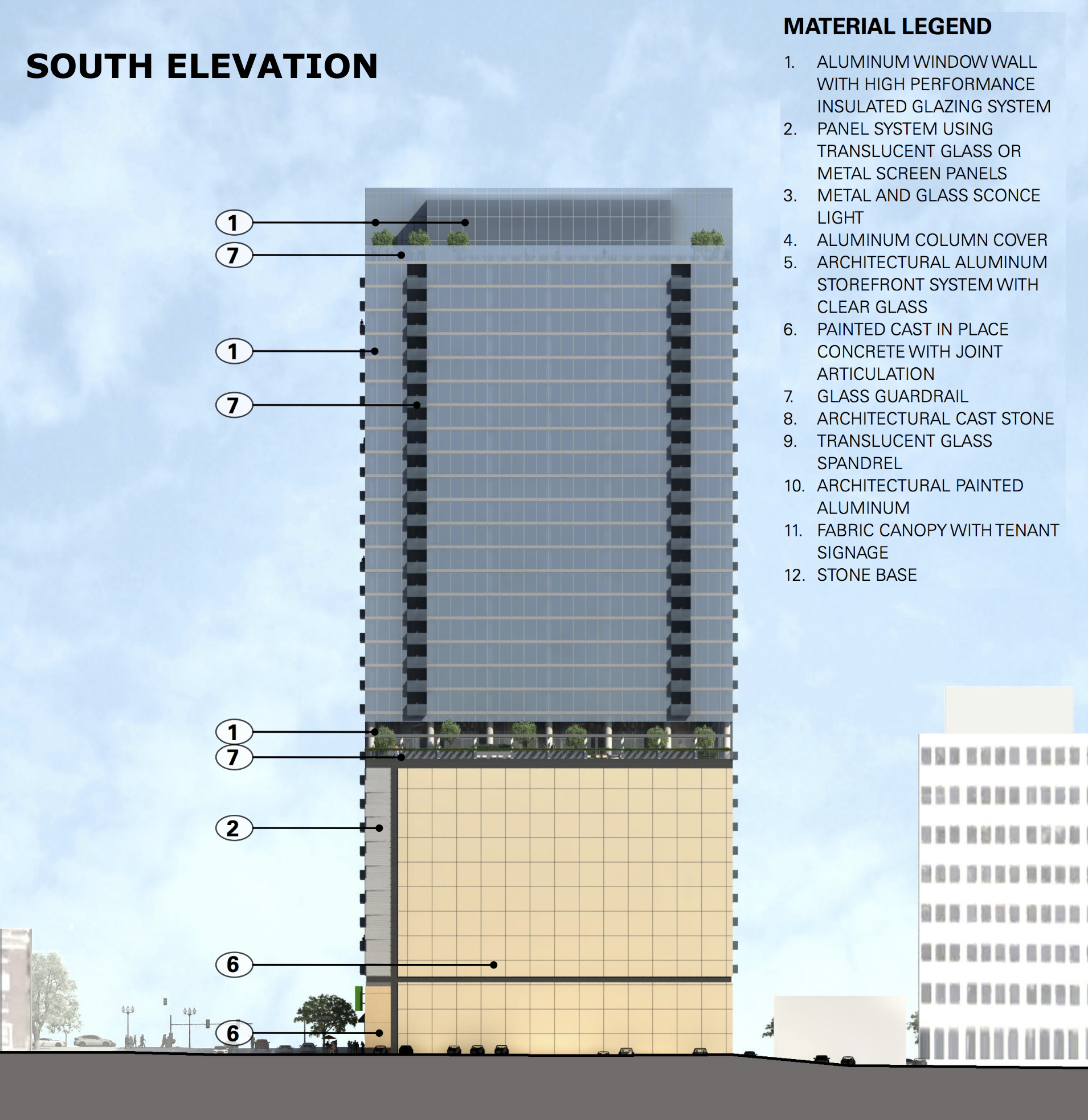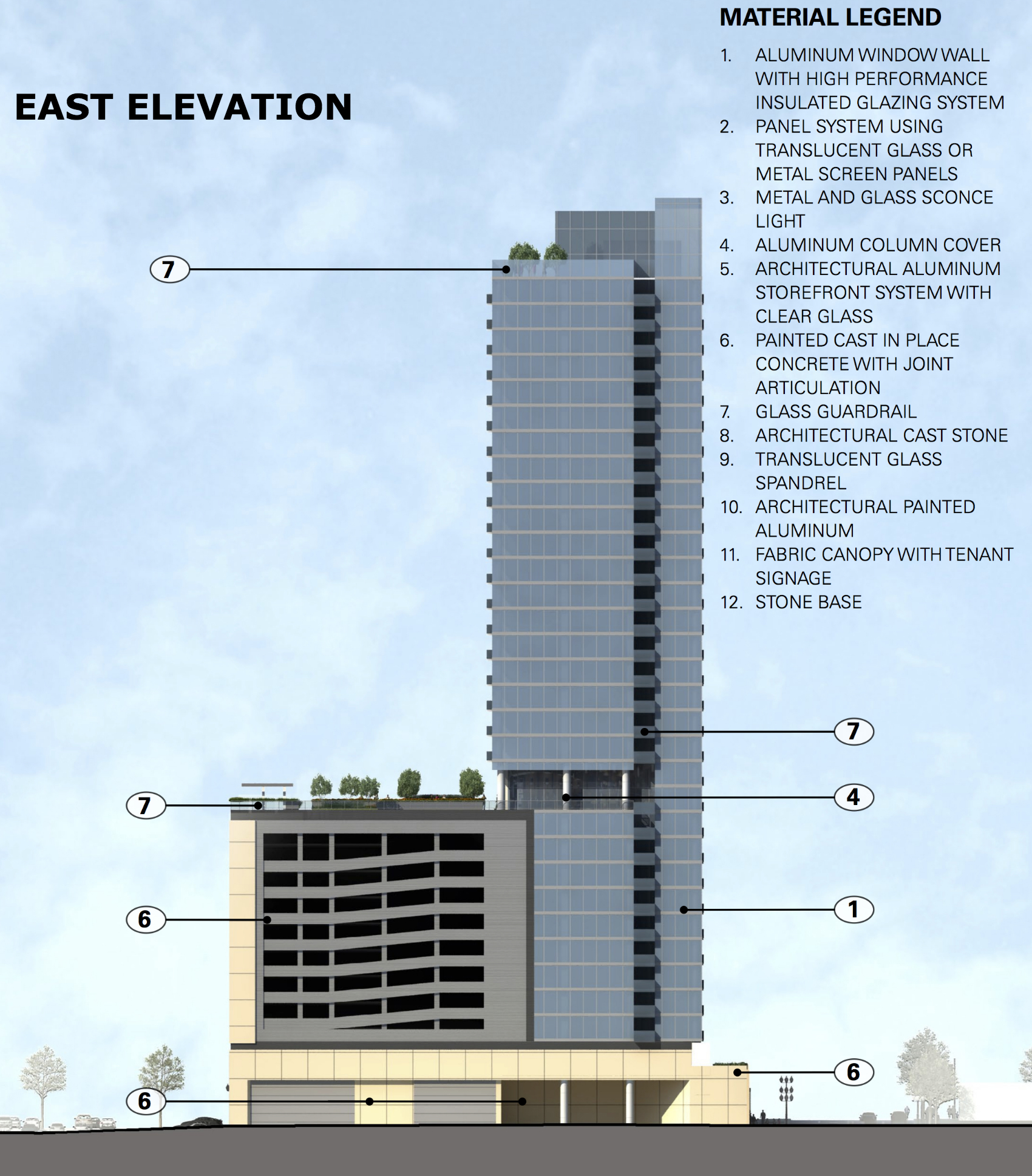 Site plan and floor plates: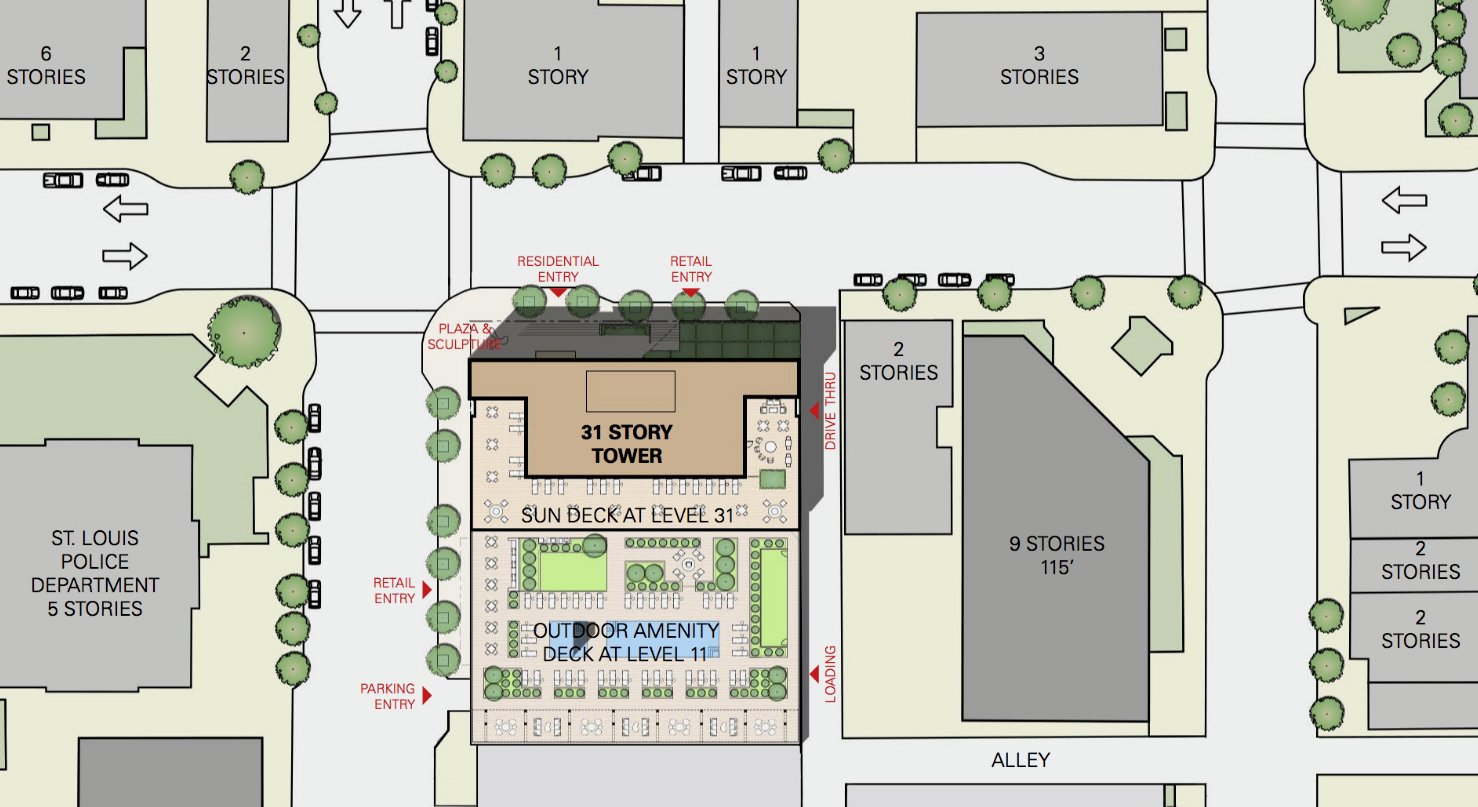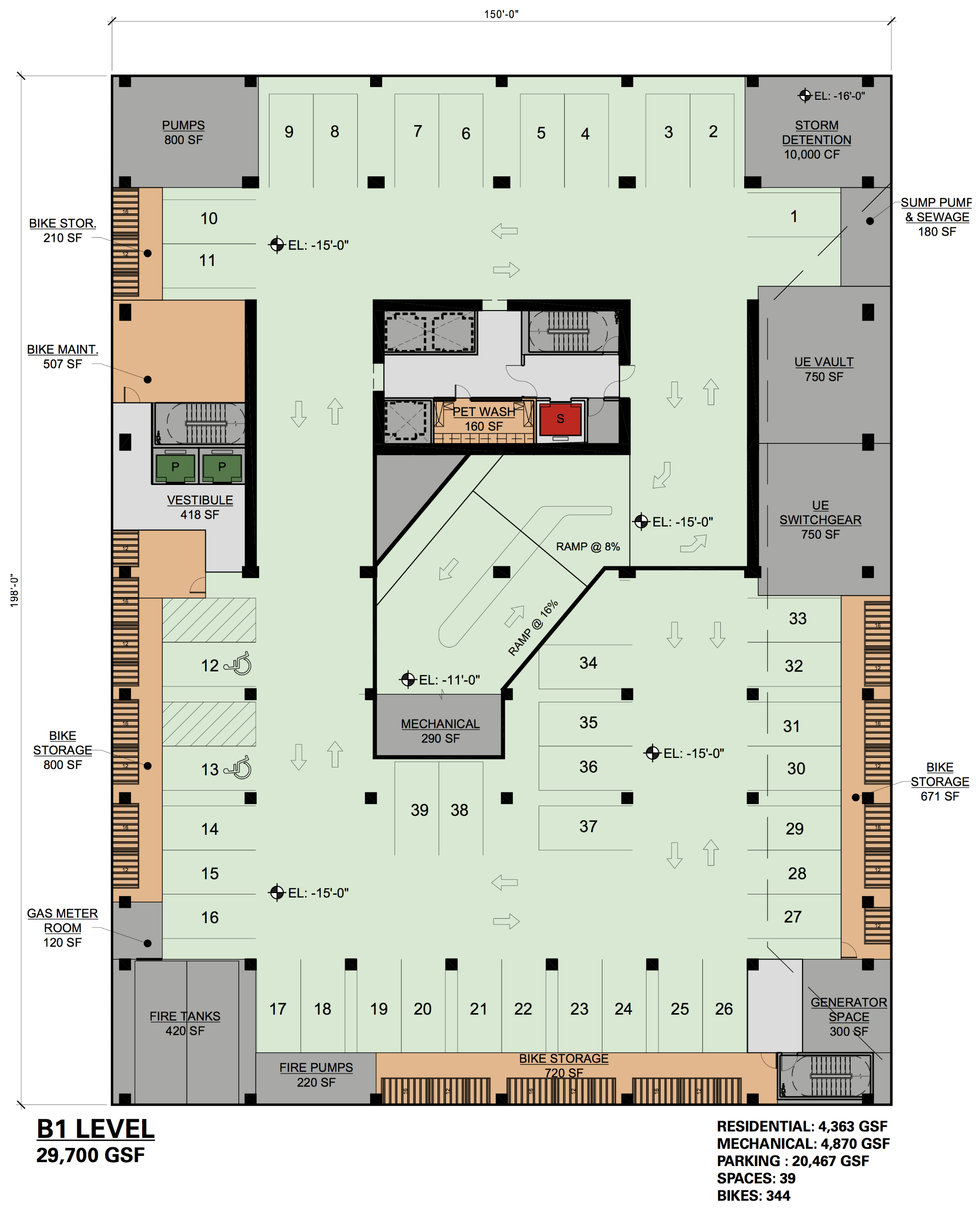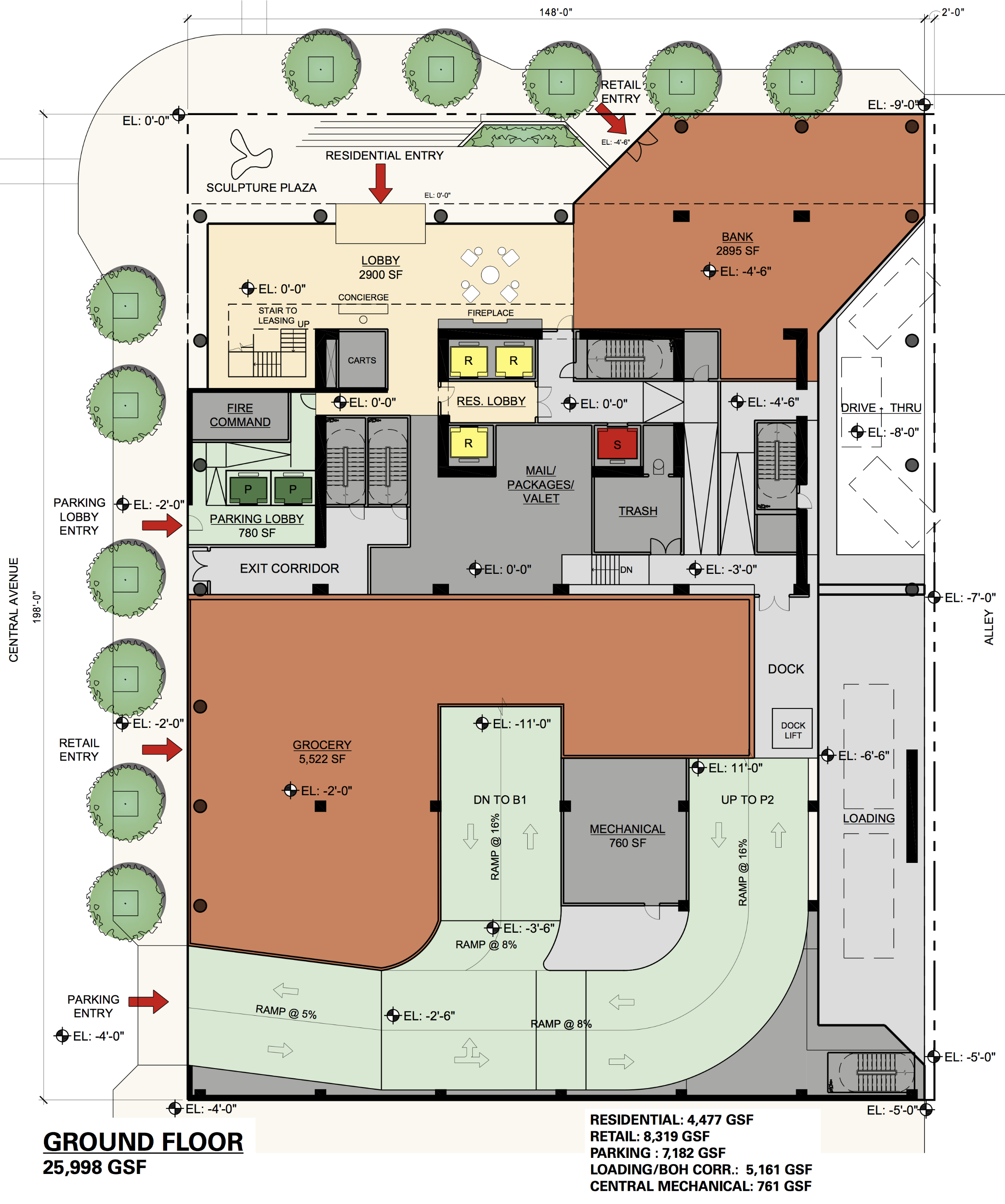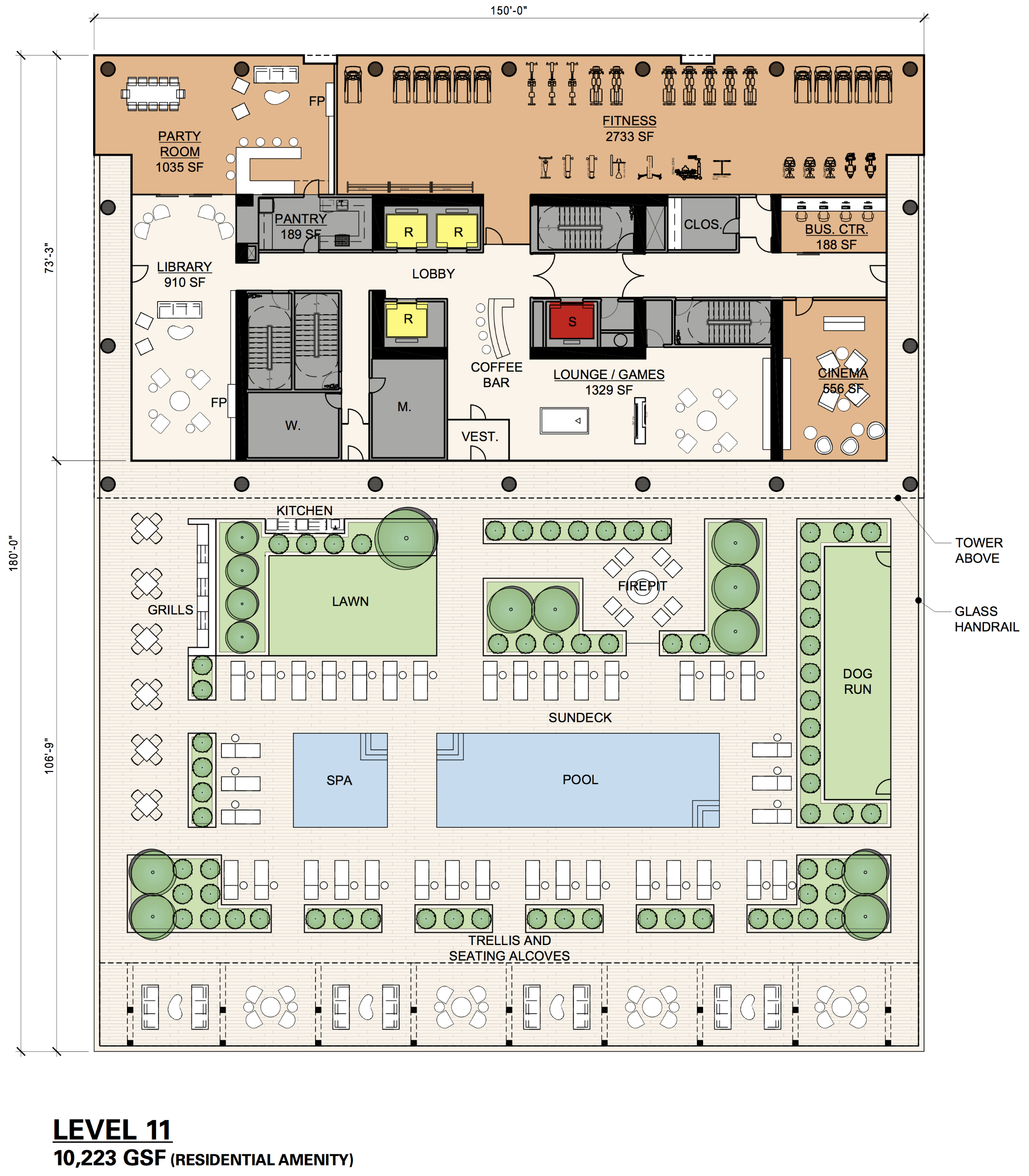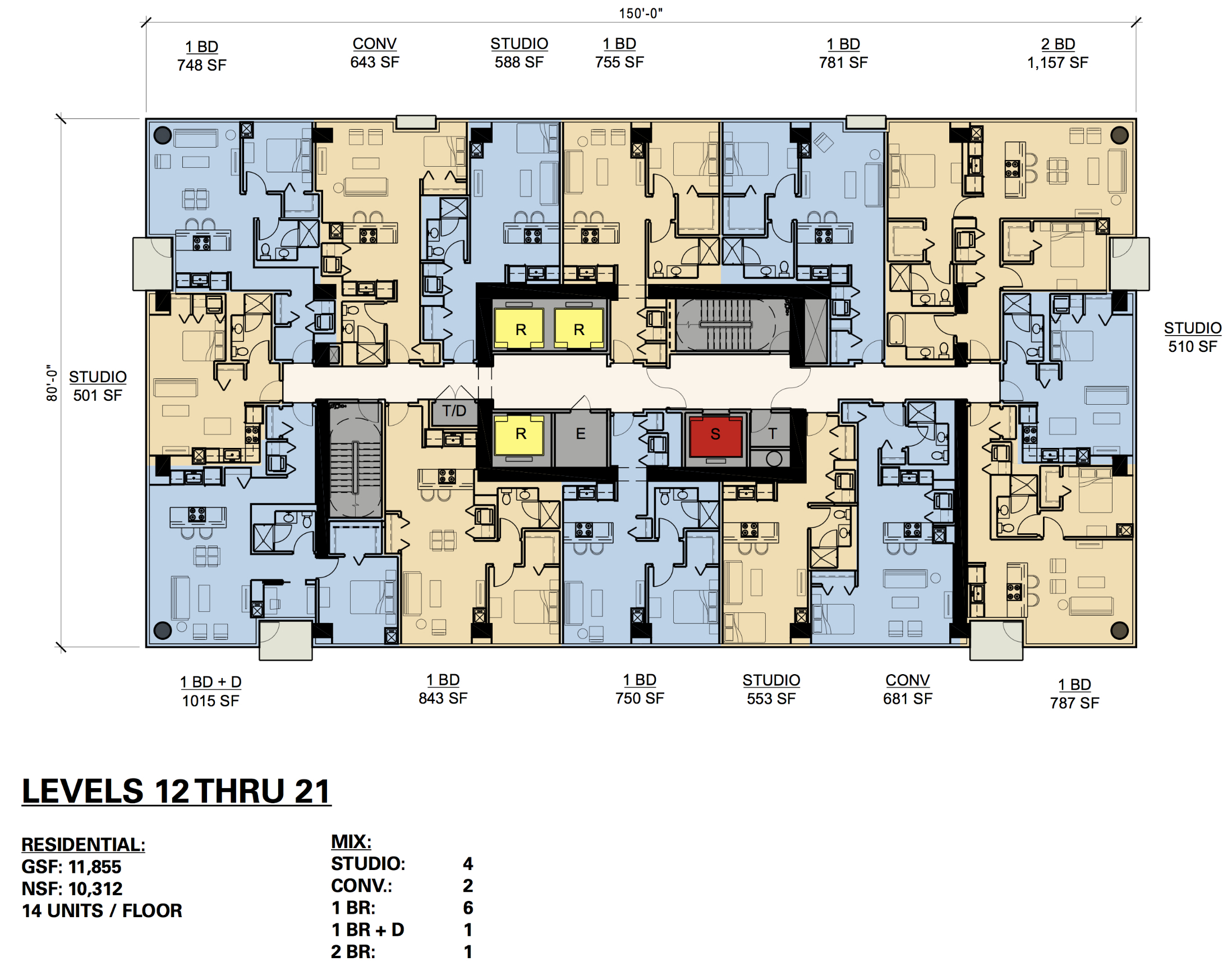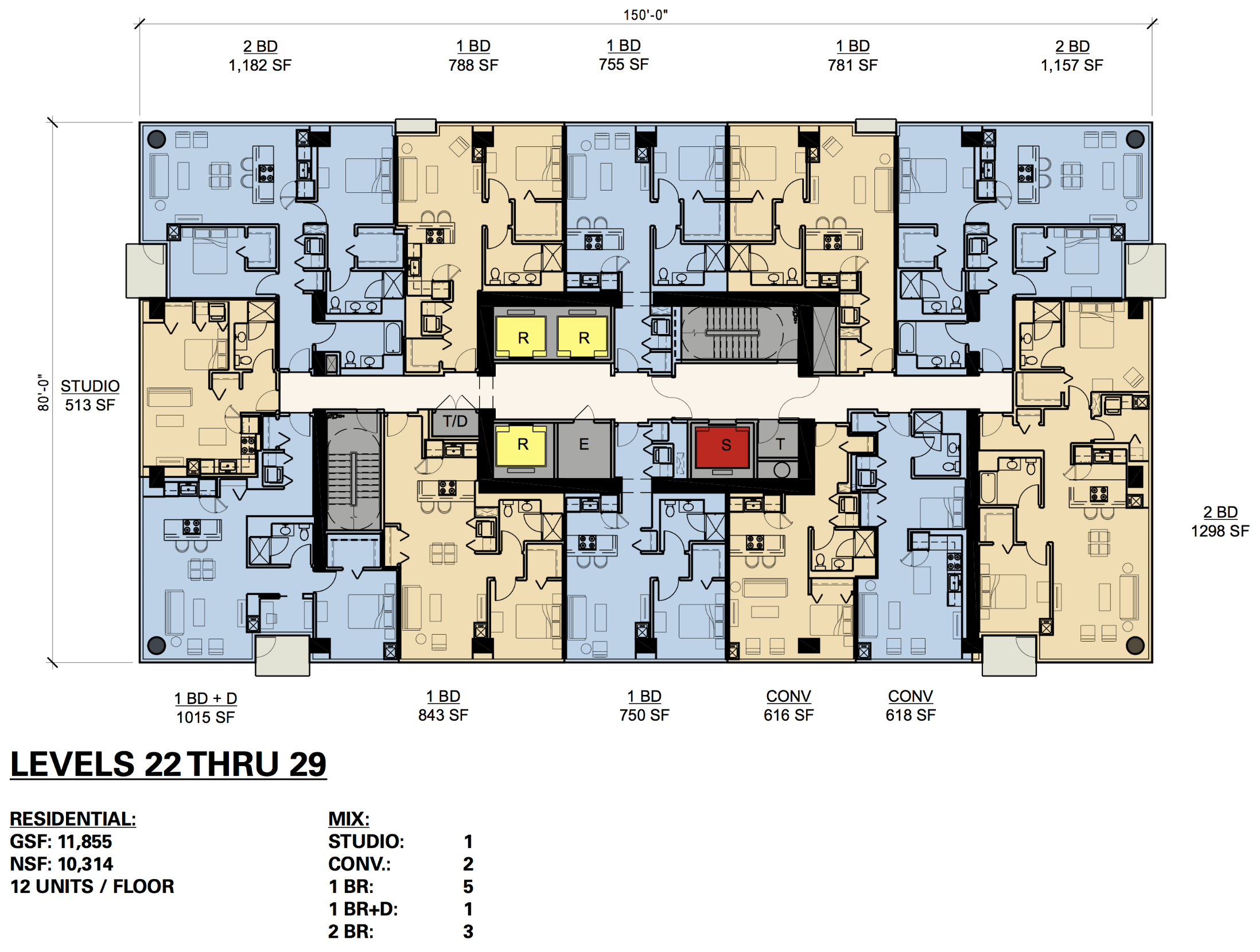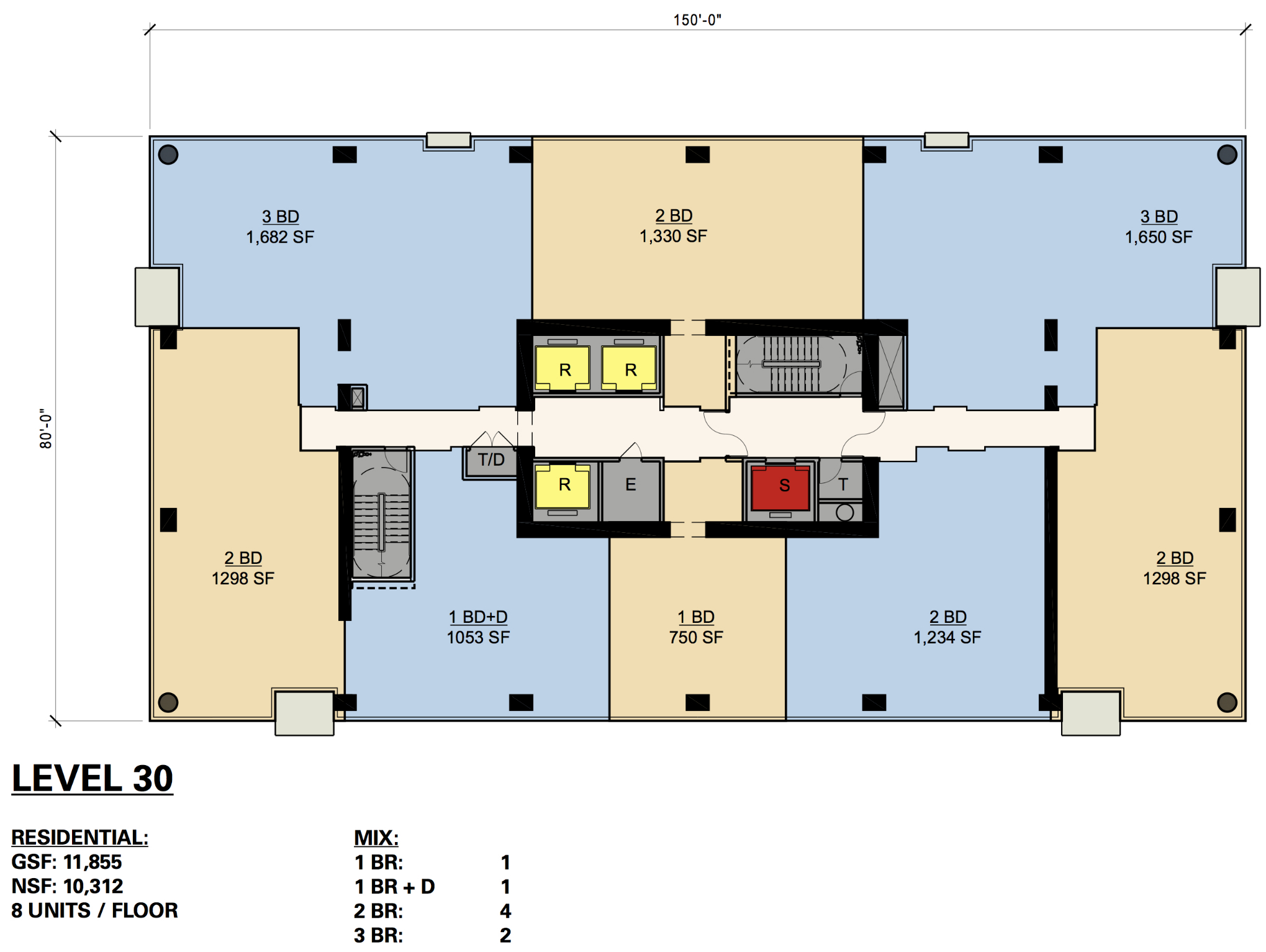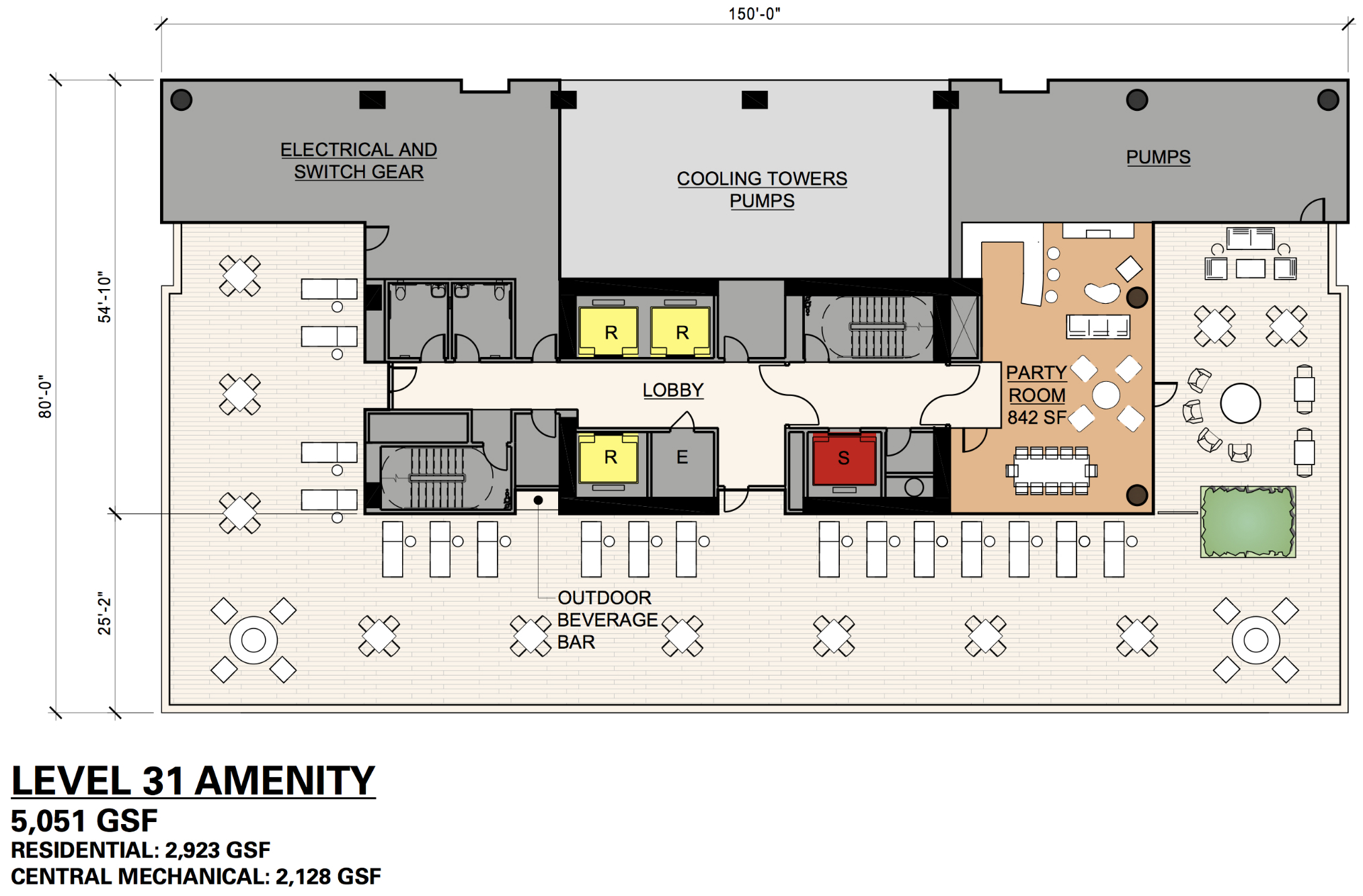 Previous Montgomery Tower renderings: