The October 27th agenda for the St. Louis Board of Adjustment gives some hints about potential development on the Pruitt-Igoe site by Clayco in the Carr Square neighborhood at Jefferson and Carr as reported by the Post-Dispatch in September.
StlToday – McKee, Clayco plan office buildings and hotel on Pruitt-Igoe site near new NGA headquarters
They include:
a five-story office building with café and event space
an eight-story hotel/conference center
a six-story building with reception areas, restrooms, and café space on floors one and 2, with office space on floors three through six
a four-story building with restrooms, stairwells, an elevator core, and open offices
a five-story parking garage that will accommodate up to 1,200 vehicles
Geospatial-focused firms and subcontractors working with and in support of the NGA are likely tenants.
Sorry no renderings. Let's hope these aren't as land-wasting as the hospital seen in the aerial posted above that turns its back to Jefferson. And that they aren't drive-to island fortresses like those that plague Jefferson in the area.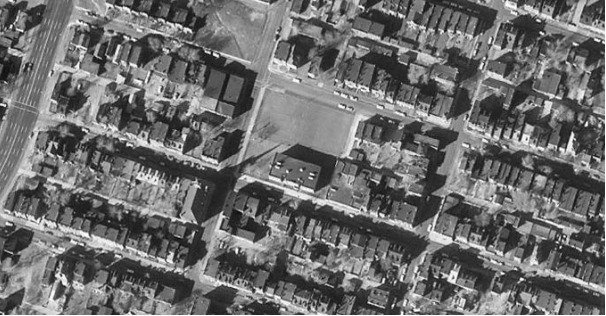 A sample of previous reportage on Pruitt-Igoe, Northside Regeneration, and the area:
NextSTL – 2011 – FILM REVIEW: THE PRUITT-IGOE MYTH
NextSTL – 2011 – THE PRUITT-IGOE MYTH: AN URBAN HISTORY
NextSTL – 2015 – A DECADE OF NORTHSIDE: LAND ASSEMBLAGE, ABANDONMENT AND VACANCY
NextSTL – 2018 – BROKEN PROMISES: LANDMARKS ASSOCIATION SURVEYS 155 PROPERTIES MCKEE PLANNED TO RENOVATE IN 2009
St. Louis Public Radio – 2018 – Once promised for rehab, vacant buildings owned by developer Paul McKee now scar city's north side
NextSTL – 2021 – BUILDING PERMIT ISSUED FOR DOORWAYS ON JEFFERSON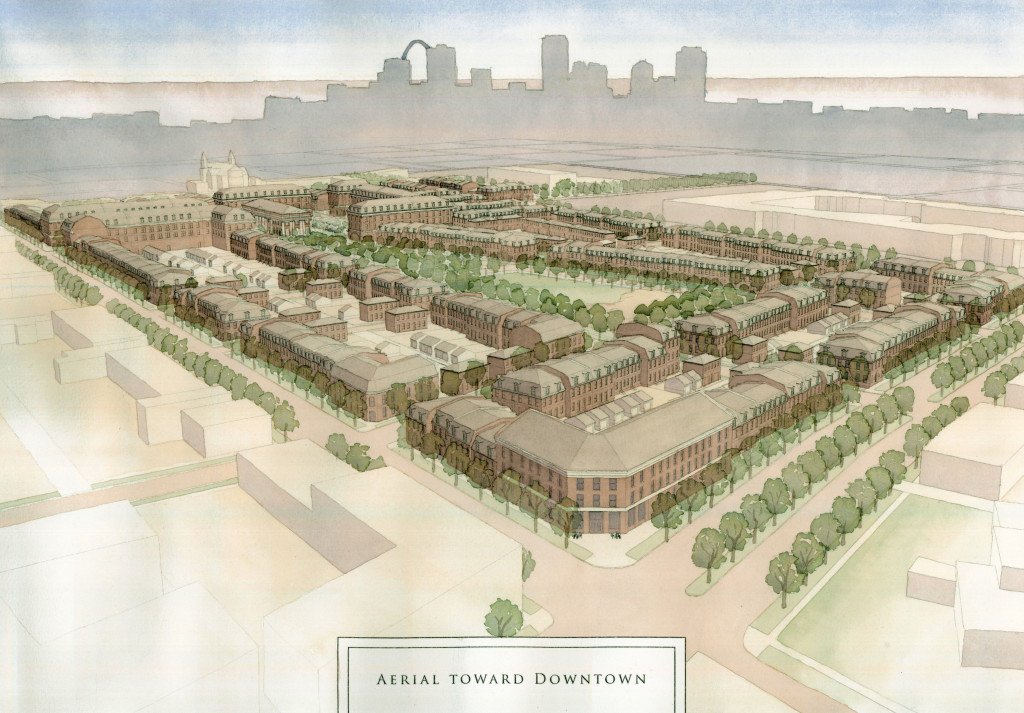 NextSTL – 2013 – WHAT SHOULD BE: PRUITT-IGOE AS A WALKABLE, MIXED-USE NEIGHBORHOOD