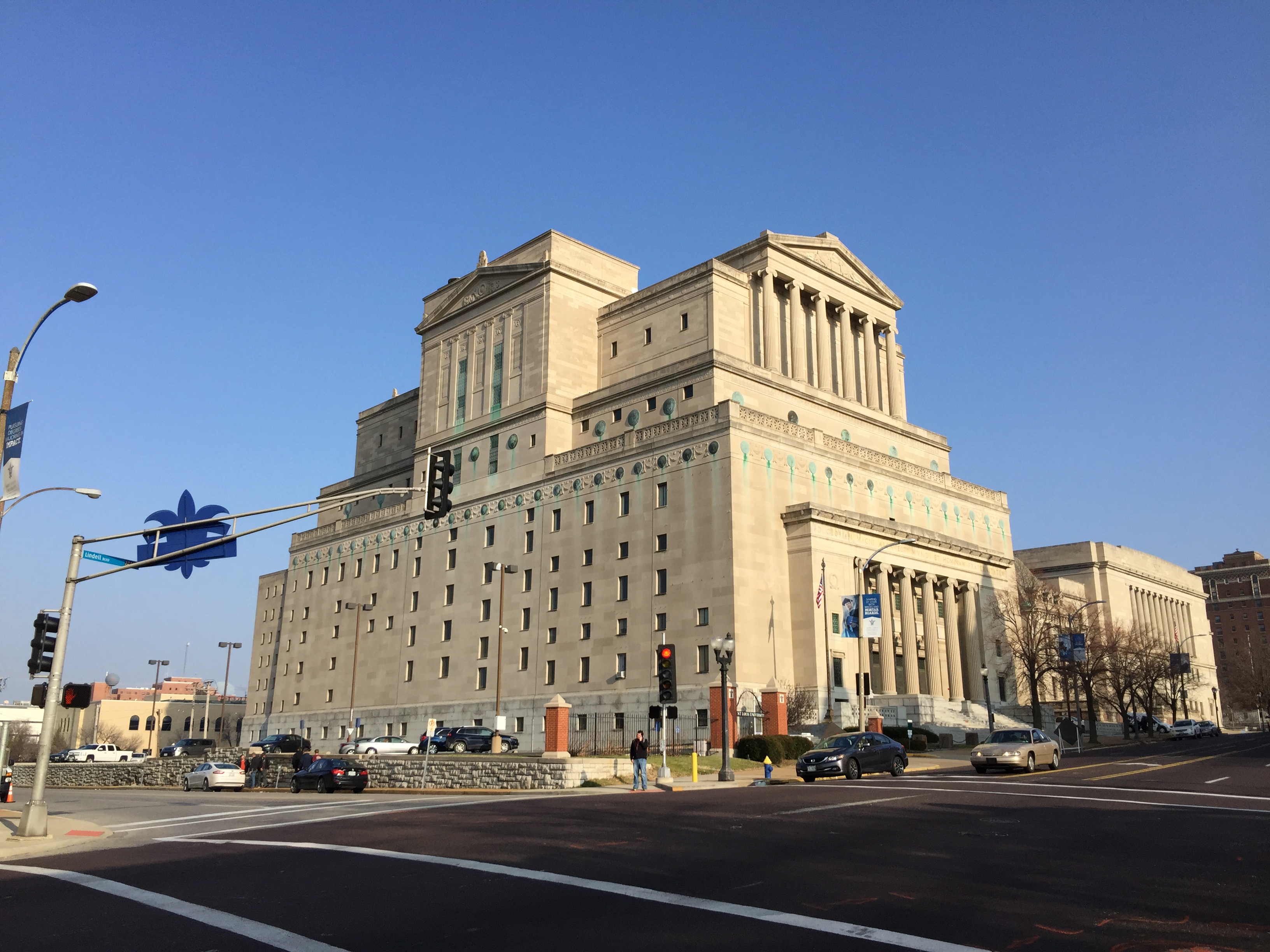 St. Louis City Masonic Temple being sold – KSDK
In what can only be described at unfortunate timing, the Masonic Temple on Lindell Boulevard is for sale. It would be the perfect world headquarters for nextSTL, but it has hit the market just a few years ahead of us pulling together the resources to purchase. The Hilliker Corporation listing: 14 level Masonic Building, dedicated in 1926. Three (3) meeting rooms of 61 ft. X 47 ft., Commandery room 75 ft. X 100 ft. with 48 ft. ceiling height, Auditorium 51 ft. X 60 ft. with 32 ft. ceiling height and a 43,000± Sq. Ft. Basement level. Six (6) full floor levels and Eight (8) Mezzanine levels. Unfinished theater designed for 2,200 seats. Grand entry lobby and dining facility. New roof.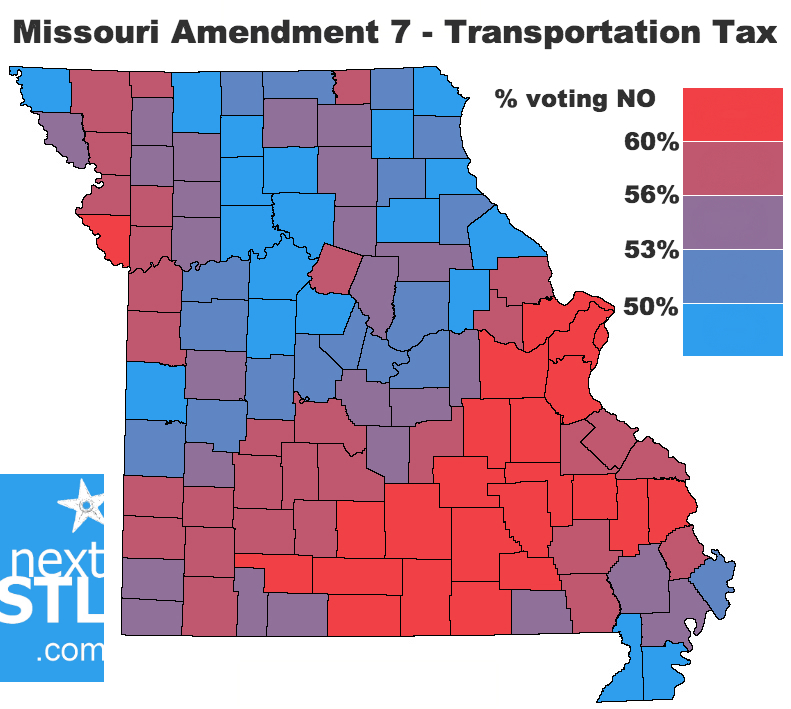 Nixon Promotes Tolls Along Interstate 70 To Pay For Improvements – St. Louis Public Radio
Interstate 70 across Missouri is old. It needs repairs. In the latest action on that front, Missouri Governor Jay Nixon has written to the Missouri Department of Transportation and asked that it produce a report by December 31, "analyzing and providing options for utilizing tolls to improve and expand I-70 and to free up resources for road and bridge projects throughout the state." It's a tight turnaround, but it's an issue that has been studied before. Amendment 7, which would have raised the state's sales tax and generated revenue of ~$540M annually, was defeated by nearly 20% in an August statewide vote (nextSTL story). That amendment included language that would have forbidden tolling in Missouri for 20 years.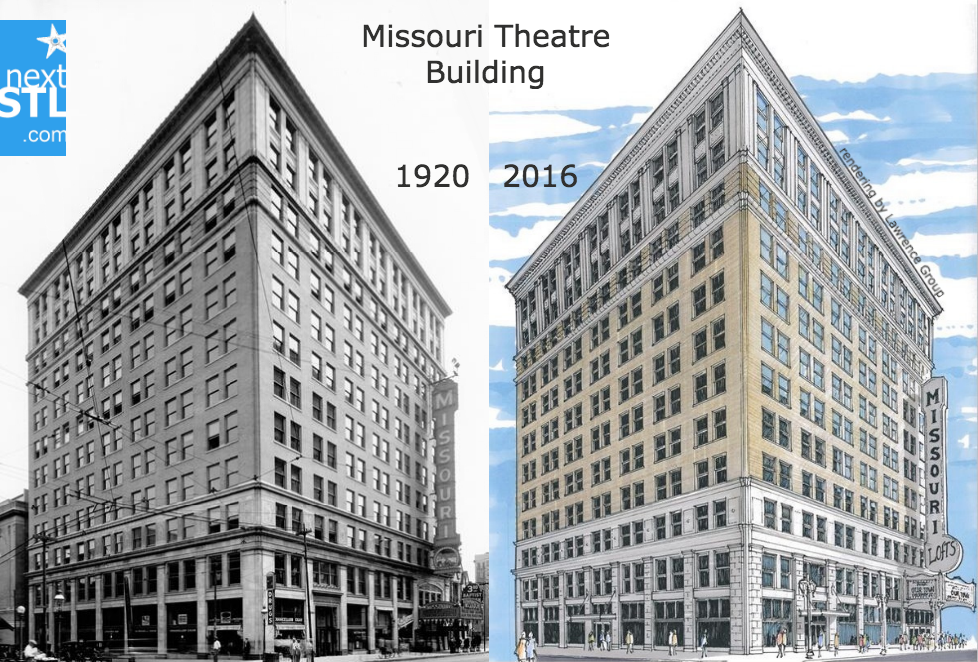 B.B. King's Restaurant and Blues Club Coming to Missouri Theatre – nextSTL
The nextSTL story is from February, but it was finally reported by the St. Louis Business Journal. For some, the Missouri Theatre building is considered the last significant historic building in Grand Center. Others recognize that the Palladium, a block to the northwest, may be one of the most historic venues in all of Grand Center. Although the Veterans Administration hospital has so far passed on buying it to demo for parking, its future remains very unclear. The Missouri Theatre building will be transformed into 108 apartments. Additional retail tenants should be announced soon.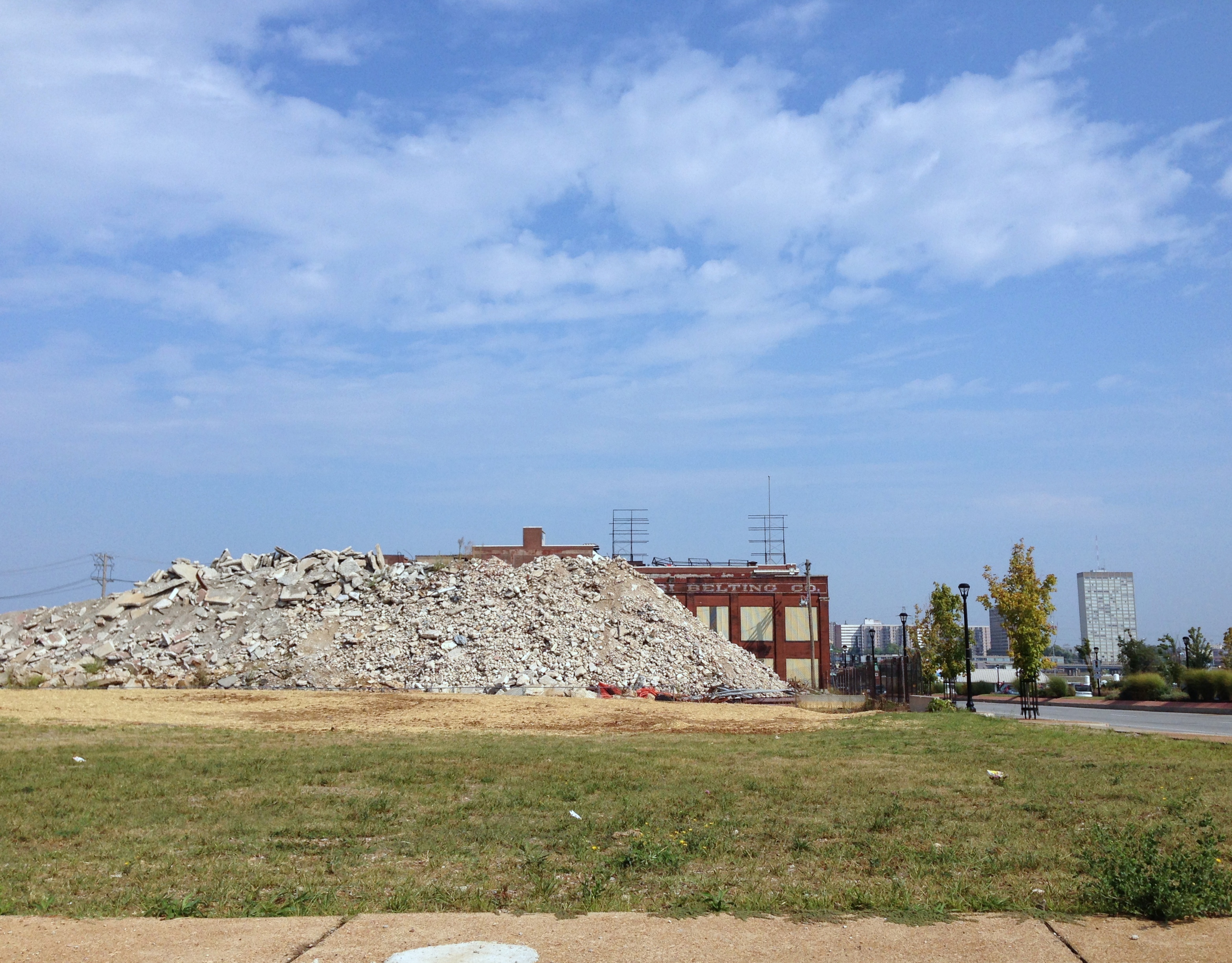 City Denies Demo Request for Missouri Belting Building at Pevely – nextSTL
The St. Louis Preservation Board unanimously upheld the city's Cultural Resources Office denial of a request by the owner of the Missouri Belting Building to demolish the building at 1021 South Grand earlier this month (nextSTL story on demo request). Although nextSTL has not been able to confirm that the owner has an agreement in place to sell the property to Saint Louis University, it's a fair assumption. Surrounded by the Pevely Dairy site, the building has a difficult future assuming the university is unlikely to sell any of its holdings. If this follows the script, the property will be devalued, neglected, and eventually demolished.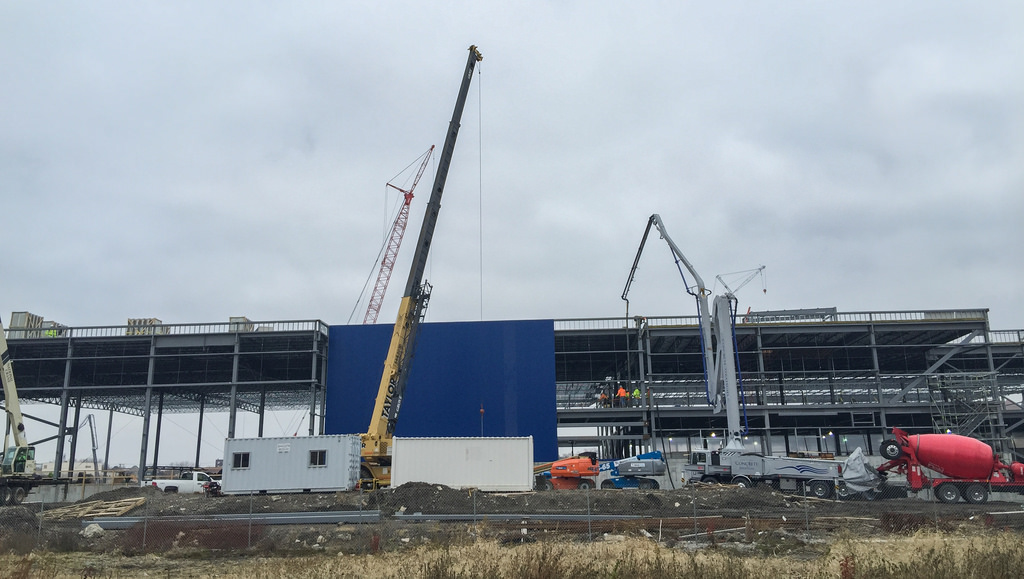 Ikea construction continues in the city's CORTEX district
Since becoming known in November of last year, the Ikea at the corner of Vandeventer and Forest Park Avenues has moved along quickly for a project its size. Demolition this week has cleared the second to last building remaining on the site. The steel structure is now up and the first blue panels have been installed on the south wall. The store remains about 10 months away from opening. And no, Chesterfield is not getting the region's second Ikea.
This week on nextSTL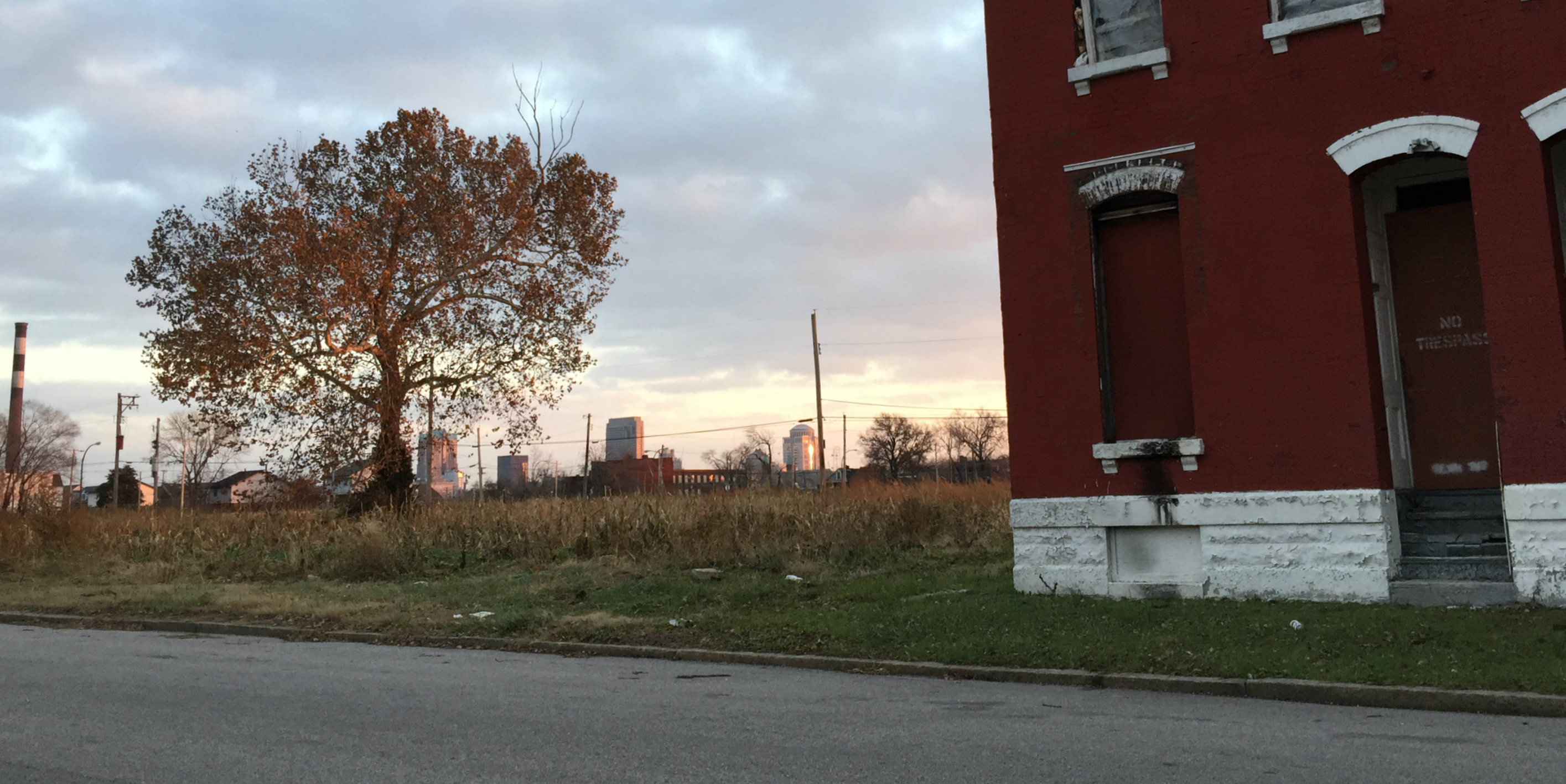 Between Sunshine and Realism: Making Sense of the North St. Louis NGA Proposal
Budgeting for $700 Million Second Phase at Monsanto Chesterfield Campus Confirmed