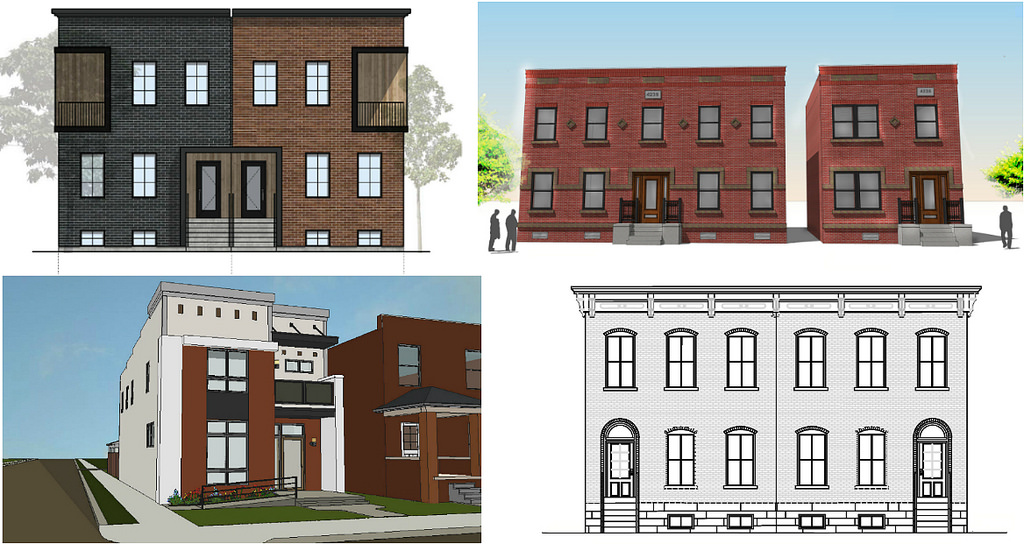 At a meeting this evening, the Forest Park Southeast neighborhood will consider the future of the majority of its remaining city-owned vacant lots. For the first time in decades, the area perhaps better known today as The Grove may have its pick of development.
At least four developers would like to build new homes at a total of 10 different sites. Reviewing the development proposals together should help the neighborhood consider not only what's on the table, but what's possible as demand for housing continues to increase.
Just one site, 4211-15 Chouteau Avenue has drawn interest from all four parties. Another, 4351 Gibson has three proposals. Two sites may have two, while the remaining six appear to be targeted by one developer. The developers are Grove Investments (Anthony Duncan Architect), Loni Properties (Ken Burns Architect), HDC: Homes Without Limits (Brendel Architects), and The Building Pros.
Four proposals for 4211-15(19) Chouteau Avenue: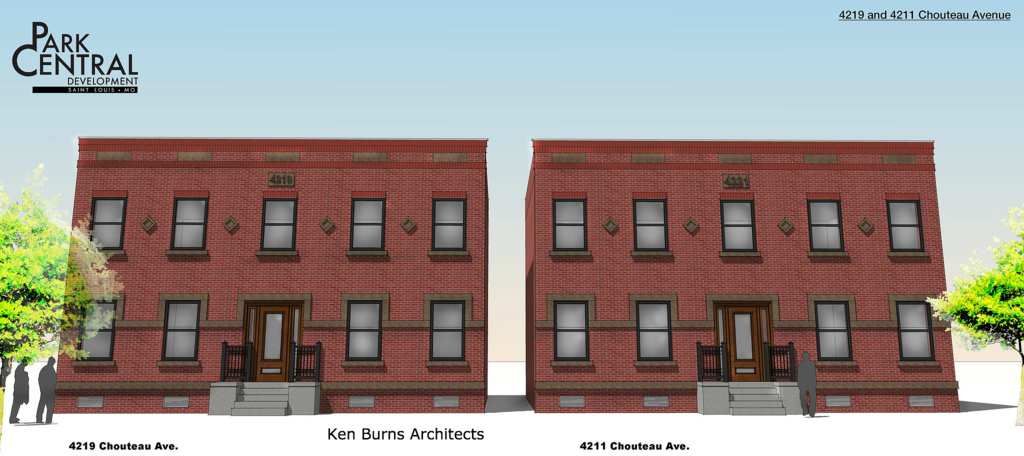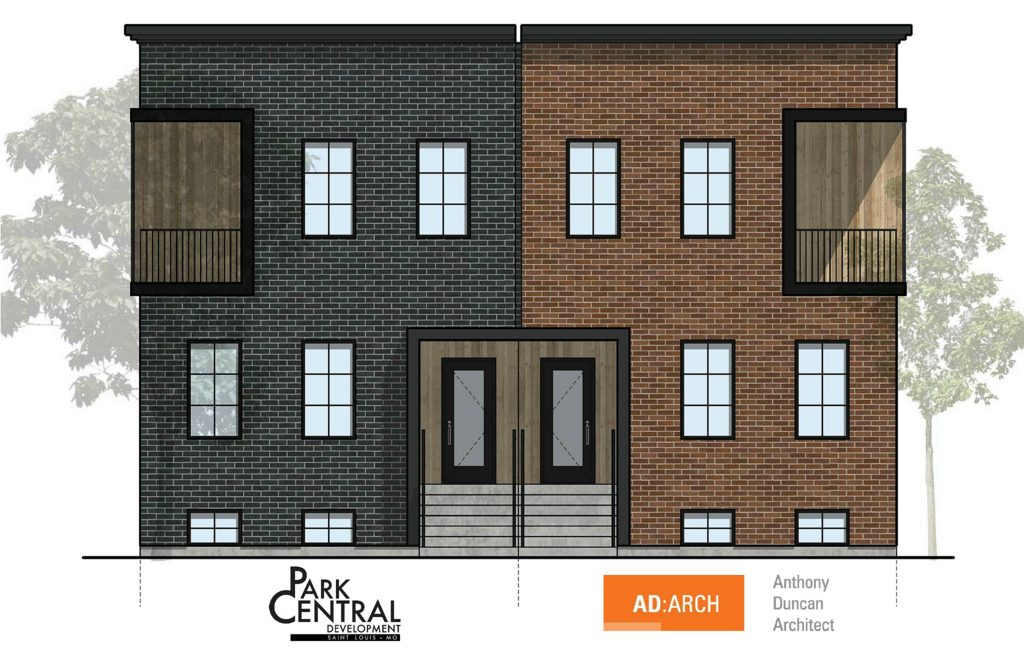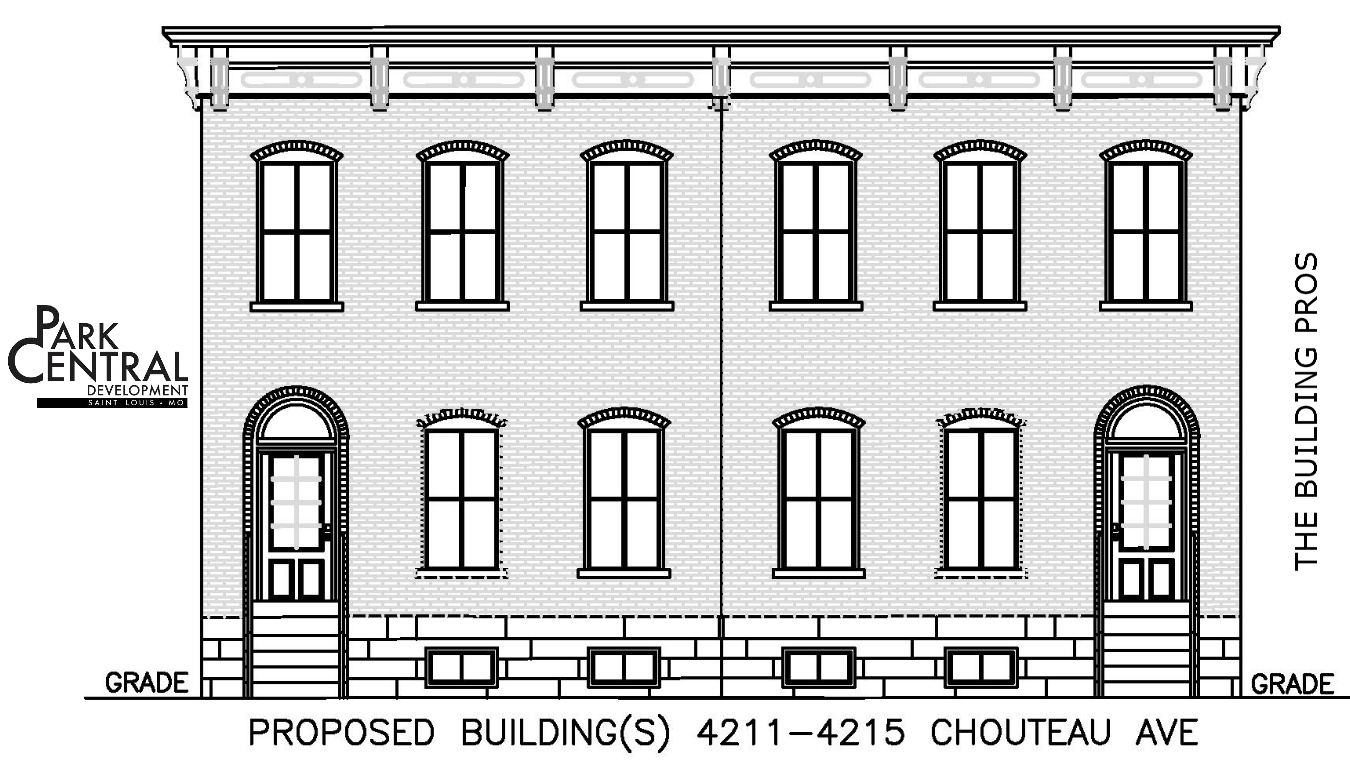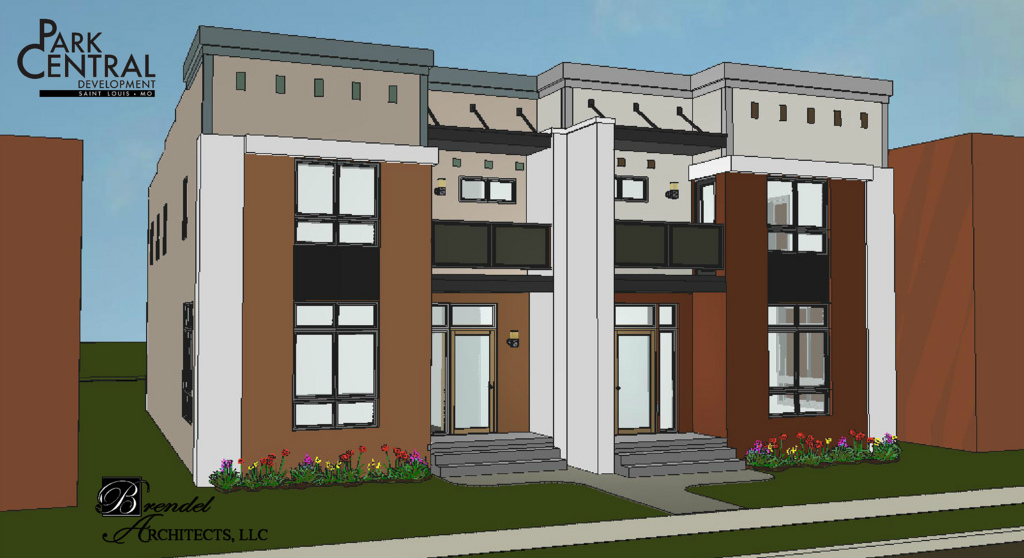 Park Central Development Corporation has been working with the developers to ensure that proposals presented an urban context. The Forest Park Southeast Development Committee, part of Park Central, will review the proposals.
Park Central Executive Director Brooks Goedeker told nextSTL the neighborhood committee is best positioned to consider sometimes competing projects. "We have a lot of developers and homebuilders who want to do a project here. We feel this is the best way for the neighborhood to decide which proposal could work best on each site."
Over the past decade, Forest Park Southeast has filled many long vacant storefronts on its mile stretch of Manchester Avenue, and dozens of homes have been renovated. As empty historic buildings become less common, new development is taking off.
"This is the next wave of single site development in FPSE", Goedeker stated. "We've had a lot of success with the historic tax credit program and rehabs, making new construction possible."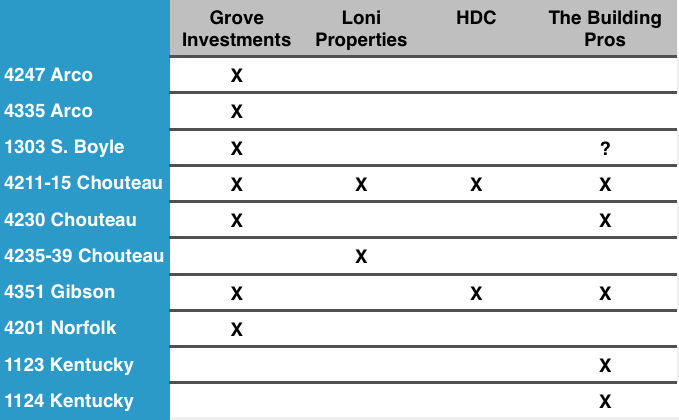 While the Aventura apartment project seemed to have snuck through the process before the neighborhood gained confidence, newer projects appear more urban and sustainable. UIC has received support for a contemporary mixed use building at 4321-29 Manchester (and contemporary single family infill on Gibson). The $85M Chouteau's Grove project is set to introduce an eight-story, 300 apartment building, as well as 78K sf of retail.
The Grove may be on the verge of being home to significant contemporary urban infill. It may be one of the few places this is possible in St. Louis, where market demand and lack of a local historic district meet. Many of the city's well known neighborhoods are local historic districts. Fox Park, Benton Park, Soulard, Shaw, Lafayette Square, and others have detailed guidelines regarding what is and isn't allowed to be built.
In Lafayette Square this week, plans to build a new faux historic home on Dolman Avenue were denied. It was apparently too much faux, and not enough historic. Some guidelines are bent more than others, but if you want to build a contemporary home, or mixed use building, Forest Park Southeast may be the place where an interesting mix may evolve.
Typically, vacant city lots, owned by the Land Reutilization Authority, are not sold without an endorsement from a neighborhood development corporation or alderperson. Some proposals for Forest Park Southeast are faux historic and may fit in well on particular lots and along certain block faces. The amazing thing for the neighborhood is that it appears for first time in a long time it may have a choice.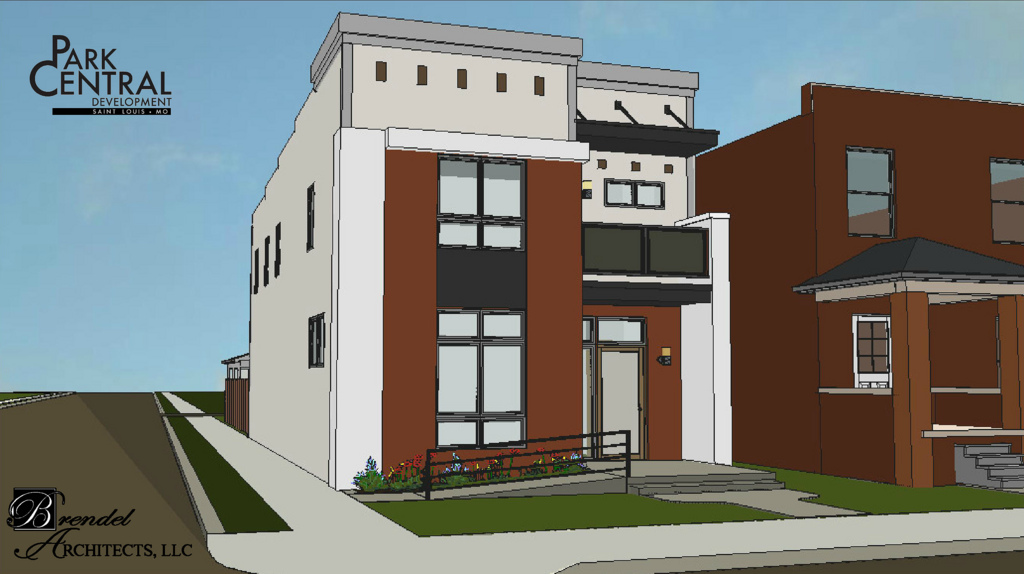 {4351 Gibson Avenue}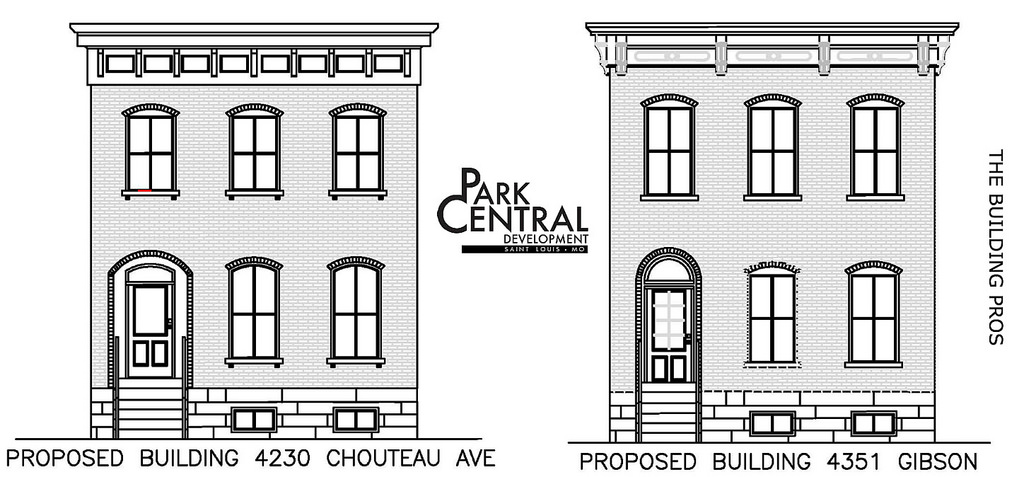 {4351 Gibson Avenue}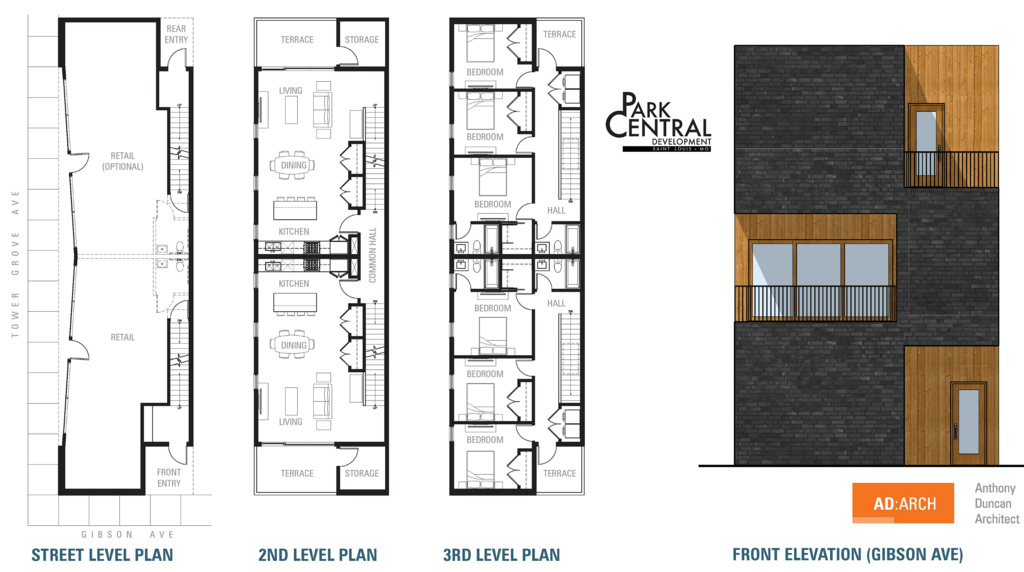 {4351 Gibson Avenue}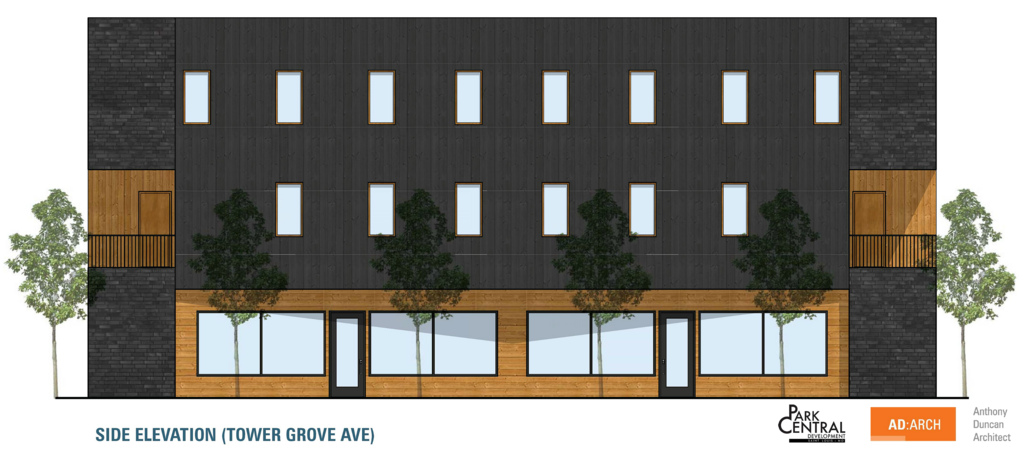 {4351 Gibson Avenue}
Other sites: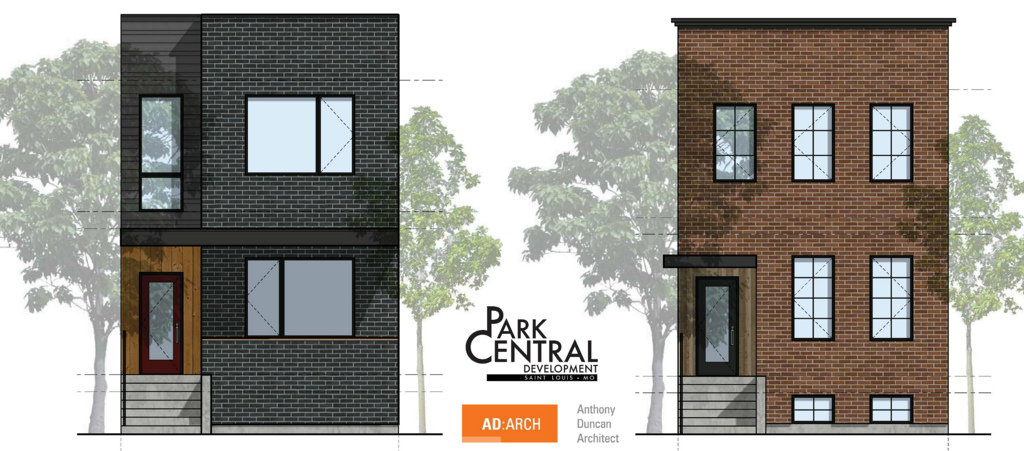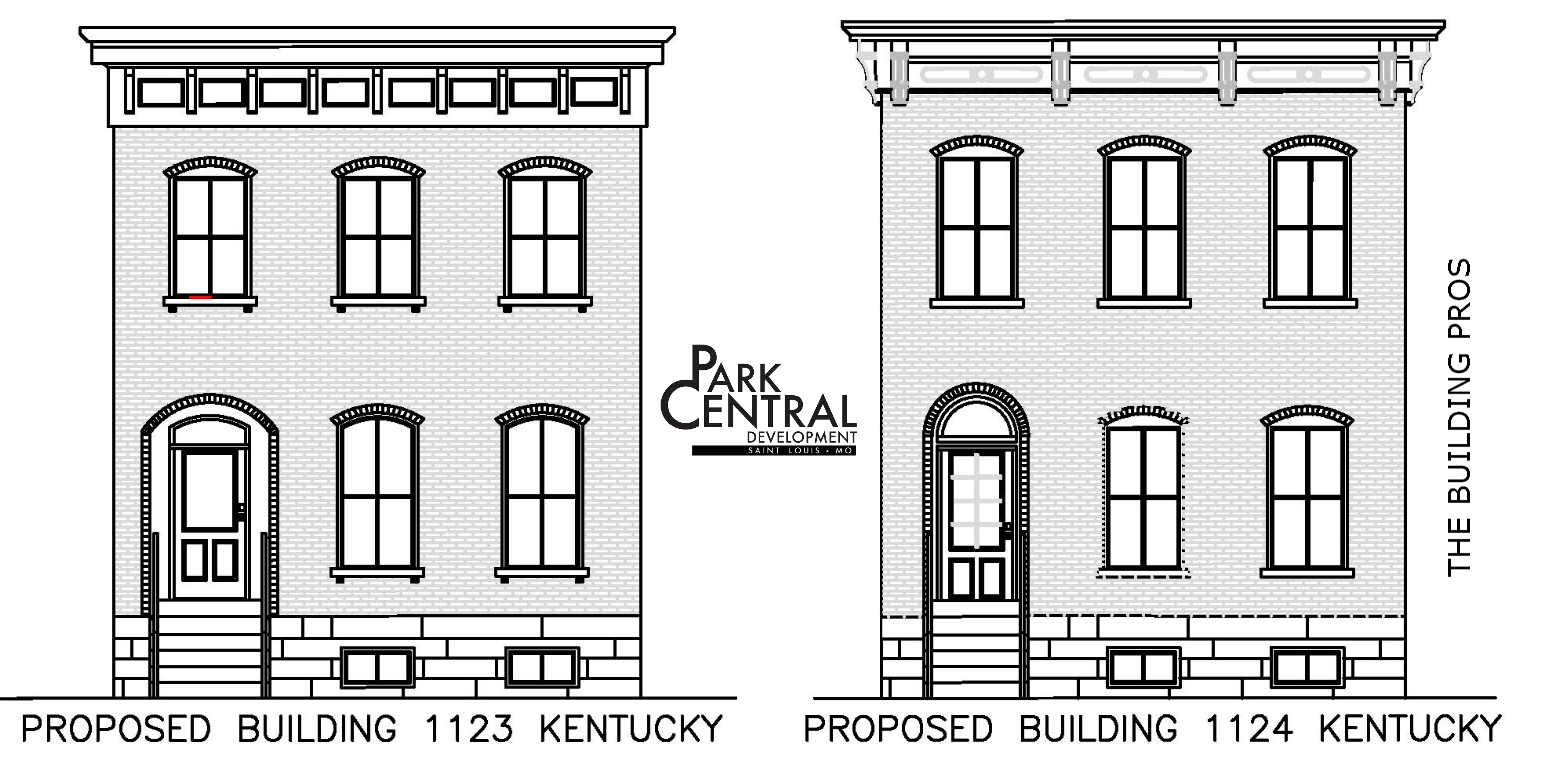 Example projects: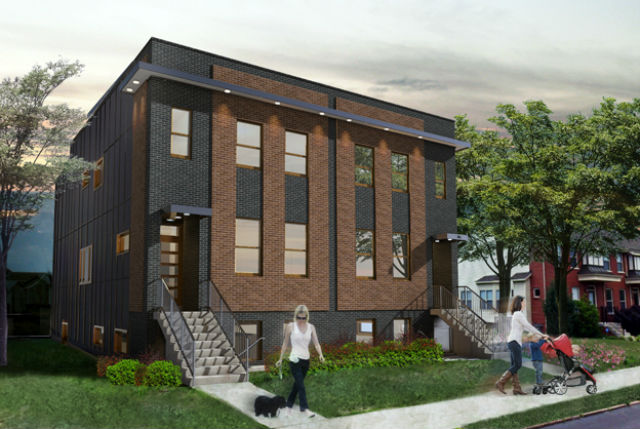 {Olive Boulevard condos by Anthony Duncan – under construction}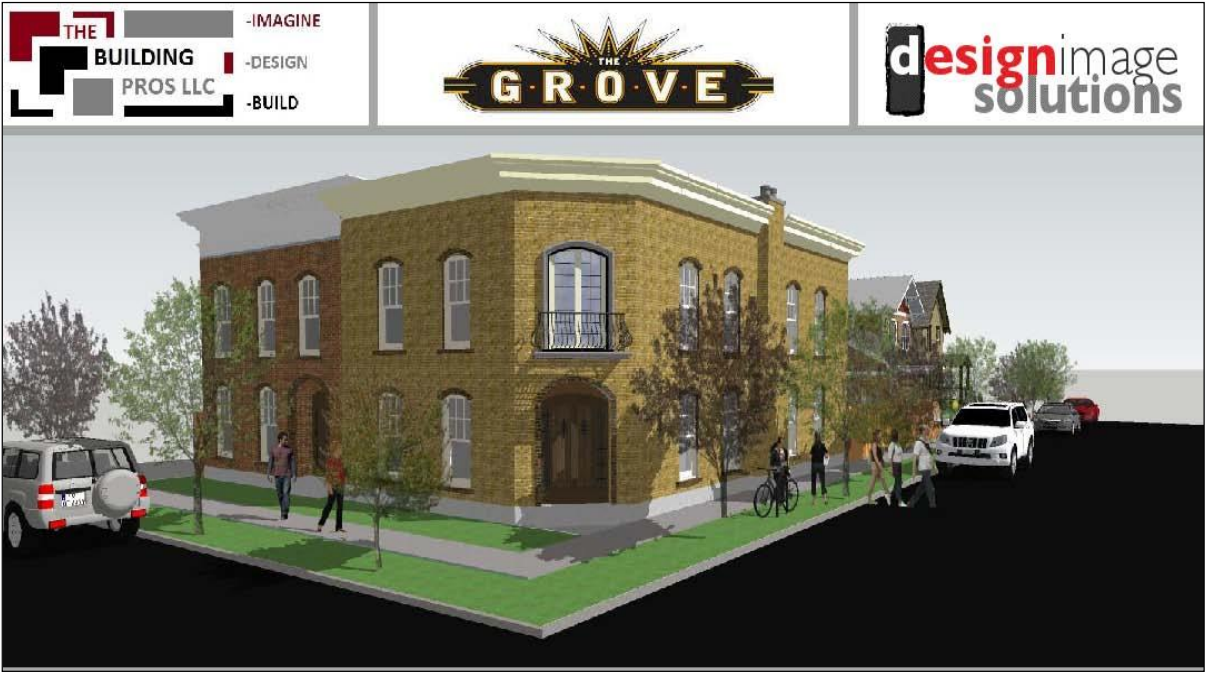 {prior proposal by The Building Pros for 1303 S. Boyle Avenue}