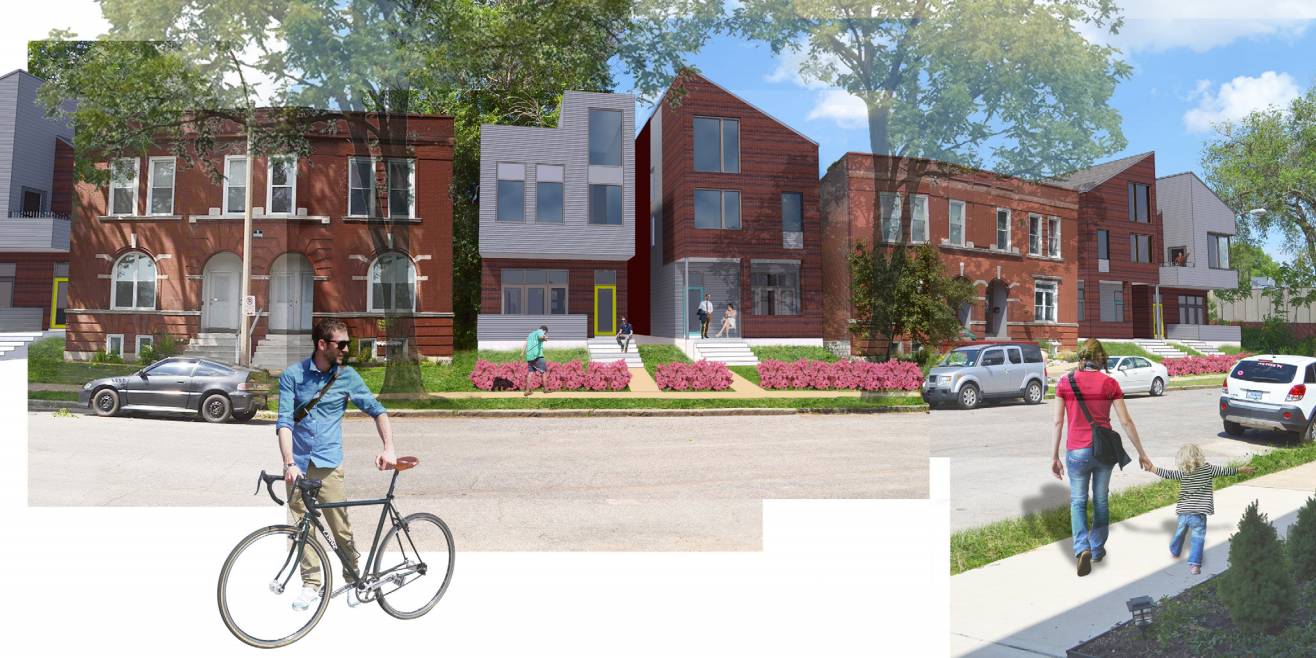 Developers UIC appear set to break ground on three homes in the city's Forest Park Southeast neighborhood. According to a Park Central Development meeting agenda, construction is set to begin as early as December of this year.
Located on the 4200 block of Gibson Avenue, the three homes being proposed range from 3-4 bedrooms, and 1,900-2,500sf. Estimated listing prices range from $290-352K. In 2012 UIC designed and built a custom home across Gibson from the proposed homes.
The project is seeking 10yr tax abatement. Current annual taxes paid on each lot is $40. Estimated property taxes after completion are estimated to be $4,000 annually. Completion of the three homes would leave two lots, 4223 and 4219, remaining for development.
In August, nextSTL featured UIC's Avant Grove development, a proposal to build five contemporary single family homes on vacant lots. UIC is also planning a contemporary mixed use building on Manchester Avenue in the neighborhood, and is developing projects in the nearby Shaw and Botanical Heights neighborhoods.
UIC is known for contemporary infill as well as renovations of historic commercial and residential spaces. Public magnet school City Garden Montessori, patisserie Chouquette, and restaurants Olio & Elaia and newly opened Old Standard, are all located in UIC renovated spaces.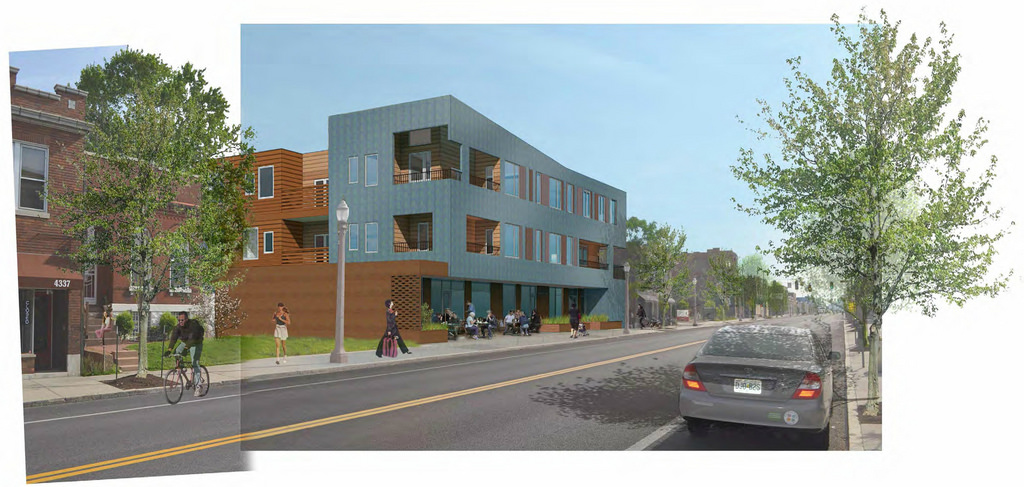 {UIC's proposed mixed use building at 4321 Manchester Avenue}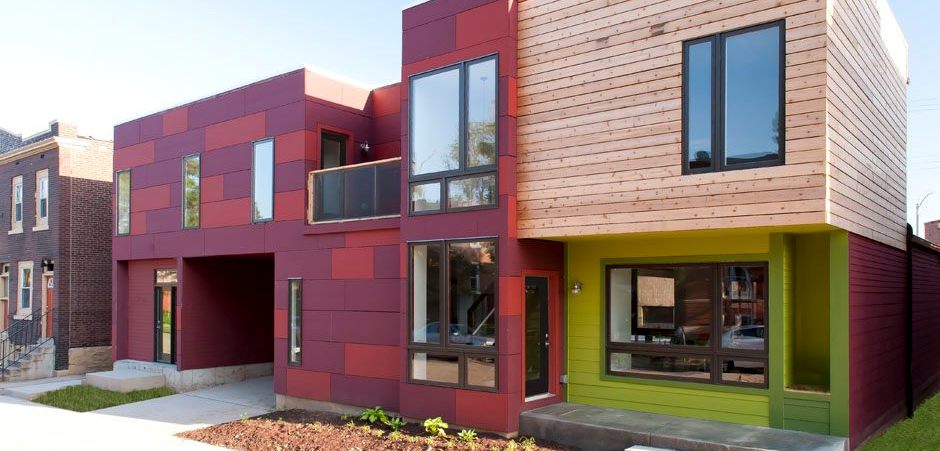 {UIC's custom home on the 4200 block of Gibson Avenue}
UIC's Avant Grove project: