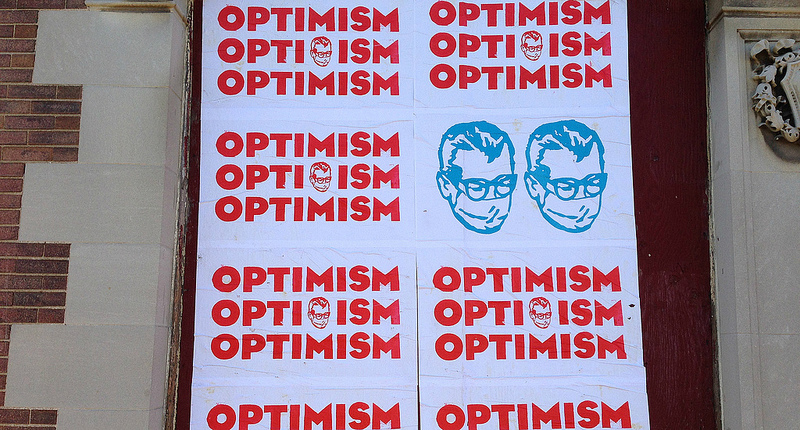 nextSTL's Alex Ihnen recently joined host Don Marsh and guests on St. Louis Public Radio's St. Louis on the Air program to discuss the year ahead and what we can anticipate in 2014. You can click here to listen to the program in full and a partial show summary from St. Louis Public Radio is below.
As much as we like to think of the New Year as a clean slate, the issues and developments of the years before carry over. With that in mind, today on St. Louis on the Air we took a look at what the trends of the past 12 months can tell us about what the St. Louis region can expect in 2014. The conversation focused on politics and the economy, with a special focus on innovation, entrepreneurship and diversity.
Guests in studio today were:
Alex Ihnen, editor of nextSTL.com
Jason Hall, Vice President for Business Development & General Counsel, St. Louis Regional Chamber
Terry Jones, Founders' Professor of Political Science and Public Policy Administration, University of Missouri-St. Louis
Jason Rosenbaum, innovation reporter, St. Louis Public Radio and the Beacon
Joining the discussion by phone were:
Jim McKelvey, founder of LaunchCode, co-founder of Square, Inc., co-founder of Third Degree Glass Factory
Michael McMillan, president and CEO, Urban League of Metropolitan St. Louis
For University of Missouri-St. Louis political science professor Terry Jones, 2014 will be a continuation of 2013. "A lot of the issues that were not settled then are going to resurface. How big a government, state government, we should have and how should we finance it. Medicaid expansion. Transportation and the need to take a close look and repair our transportation infrastructure. And a special urgency to the transfer issue in k-12 education, since now it's a real issue, not a hypothetical one," he said.
Jones also predicted continued efforts of collaboration between the city and the county, as demonstrated recently in the efforts to put together a Boeing incentive package, and pushed forward by a project called Better Together STL.
Alex Ihnen, the editor of nextSTL.com and St. Louis Public Radio and the Beacon's Jason Rosenbaum also see the transportation infrastructure – and the proposed tax to help fund it – as a major issue in 2014. Ihnen also highlighted positive economic signs in the city.
"We currently have close to 2,000 residential units that will be under construction this year, we have a Mercedes dealership, a Whole Foods, probably a ground breaking for an Ikea. These are all kind of anecdotal things in terms of how the region and the city are doing, but they're big in St. Louis," Ihnen said.