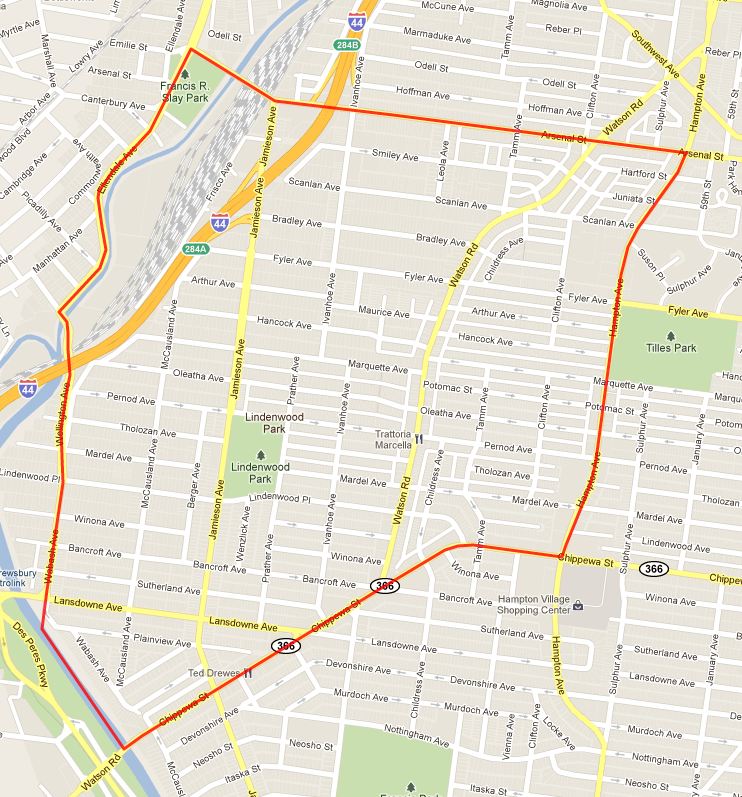 Lindenwood Park is a southwest neighborhood of St. Louis south of Arsenal, north of Chippewa, east of I-44 and the city limits and west of Hampton. Lindenwood Park lost 3% of it's residents from 1990-2000 where 10,207 were counted, 95% white, 2% black, 2% Hispanic/Latino, 1% Asian. 96% of its 5,032 housing units are occupied, 71% owned, 29% rented. The 2010 Census data showed a 7% loss in residents down to 9,486 people 91% of whom are white, 4% black, 3% Hispanic/Latino and 1% Asian. The 2020 Census counted 9,387 people, down a mere 1%. It is becoming more racially diverse with 83% white, 7% 2 or more races, 6% Black, 4% Hispanic/Latino. Asian population doubled. Lindenwood Park added 17 housing units, and occupancy is an impressive 93%.
This is another one of St. Louis' clean and tidy neighborhoods. Manicured yards, uniform tree lined streets and a strong sense of neighborhood pride help showcase Lindenwood Park. The extremely high occupancy rate proves it's a popular and desirable place. The current residents are acting as great stewards of the homes along narrow, hilly city streets mostly built in the 1930's. The streets on the west side of the neighborhood are wider than usual, with some of the largest front yards in the city. Homes built in the 1940's and 1950's set back rather far from the street sit on the west side near I-44 and Wabash.
This is a largely single-family home neighborhood, but there are some handsome apartments and multi-families mixed in.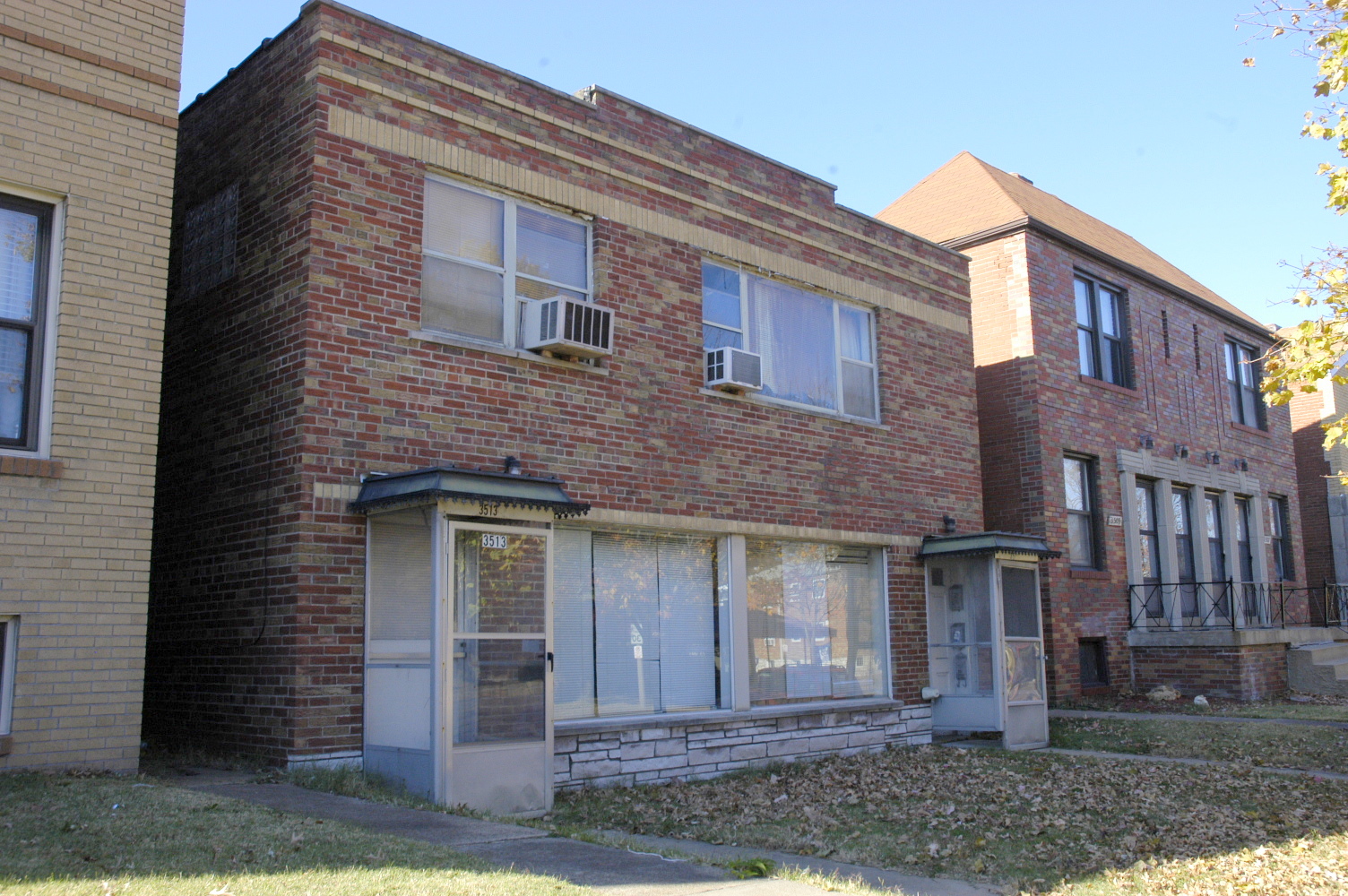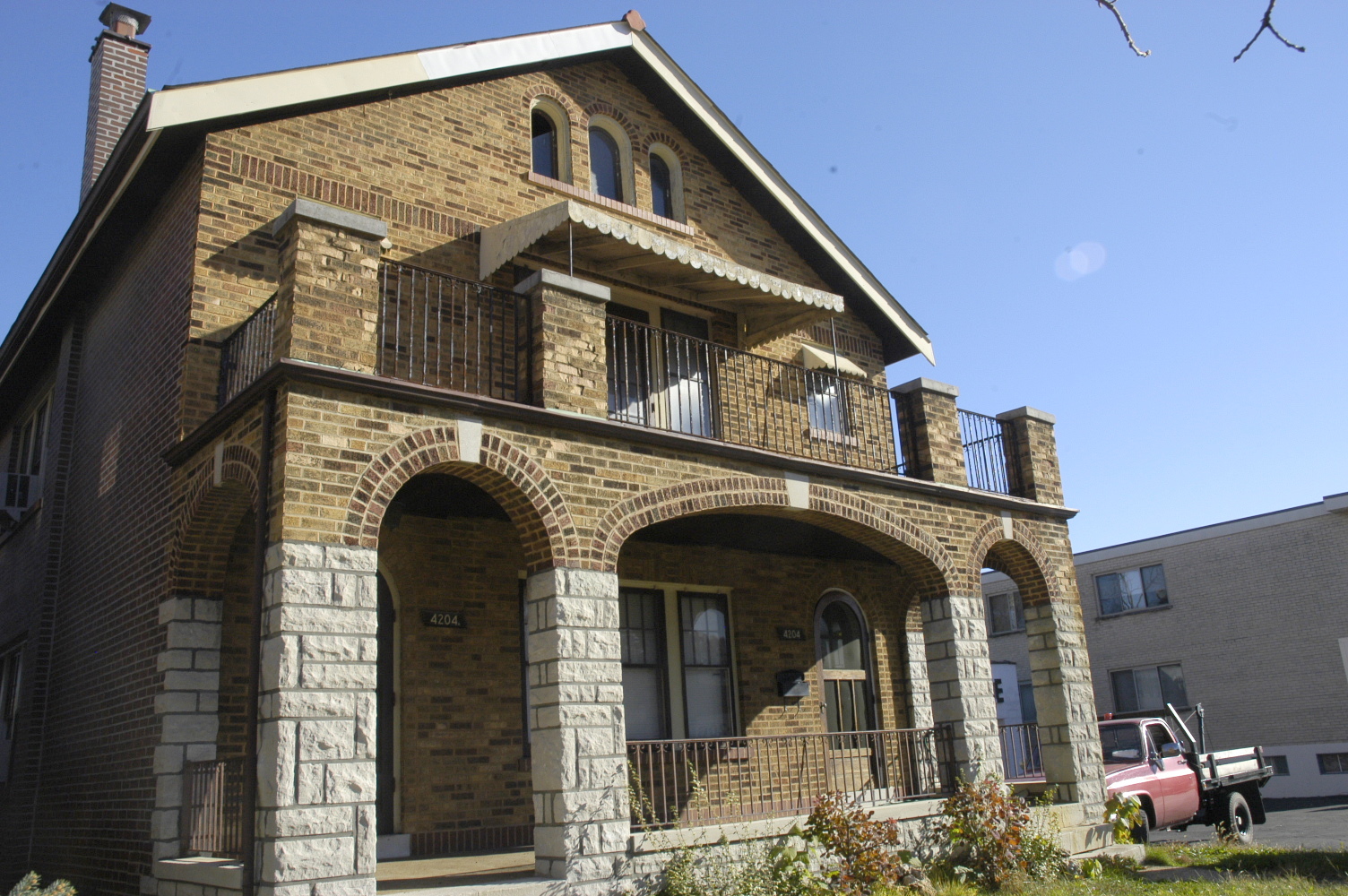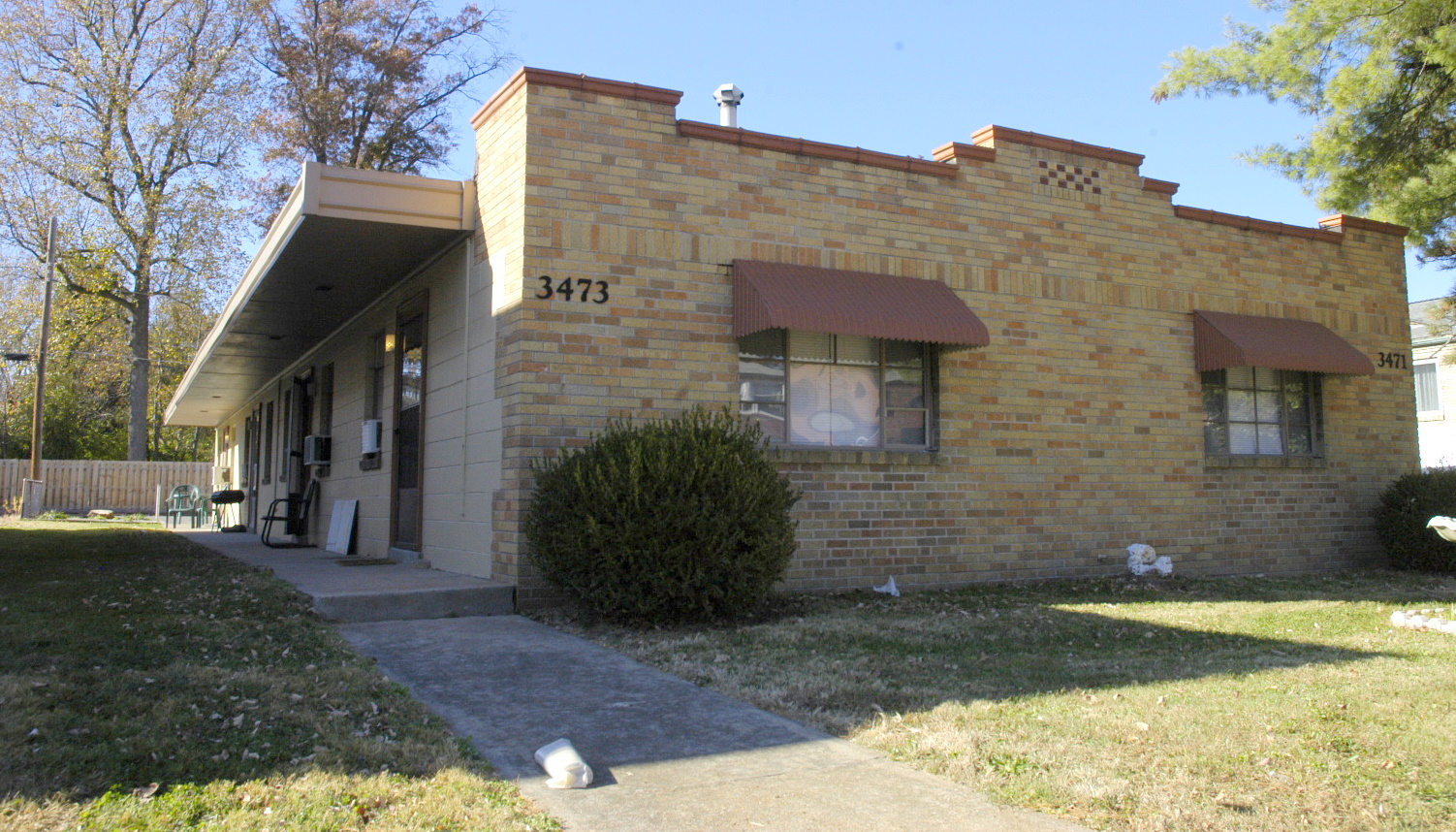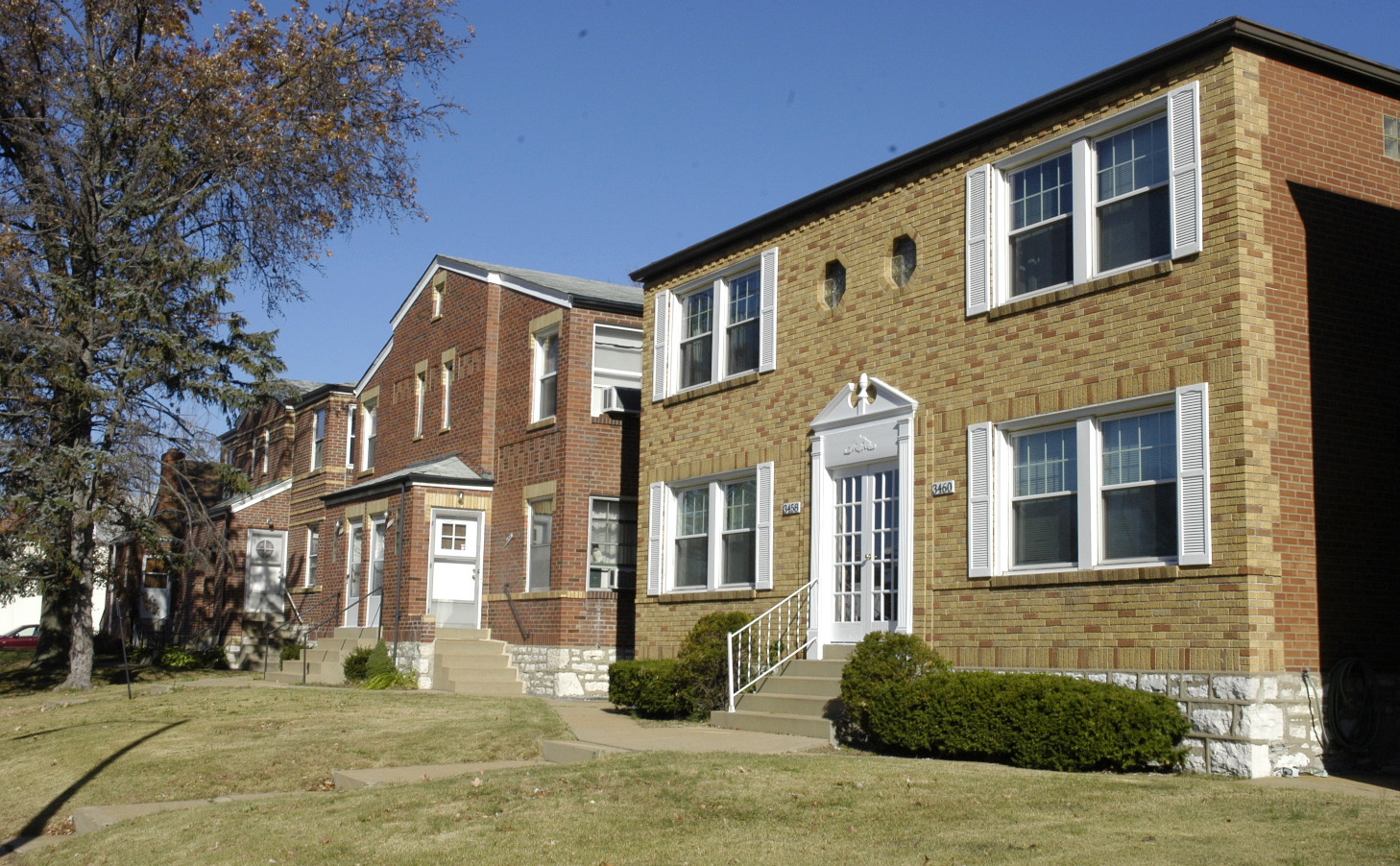 Lindenwood Court at Tamm has many, many of the exact same or minor variations of the following apts: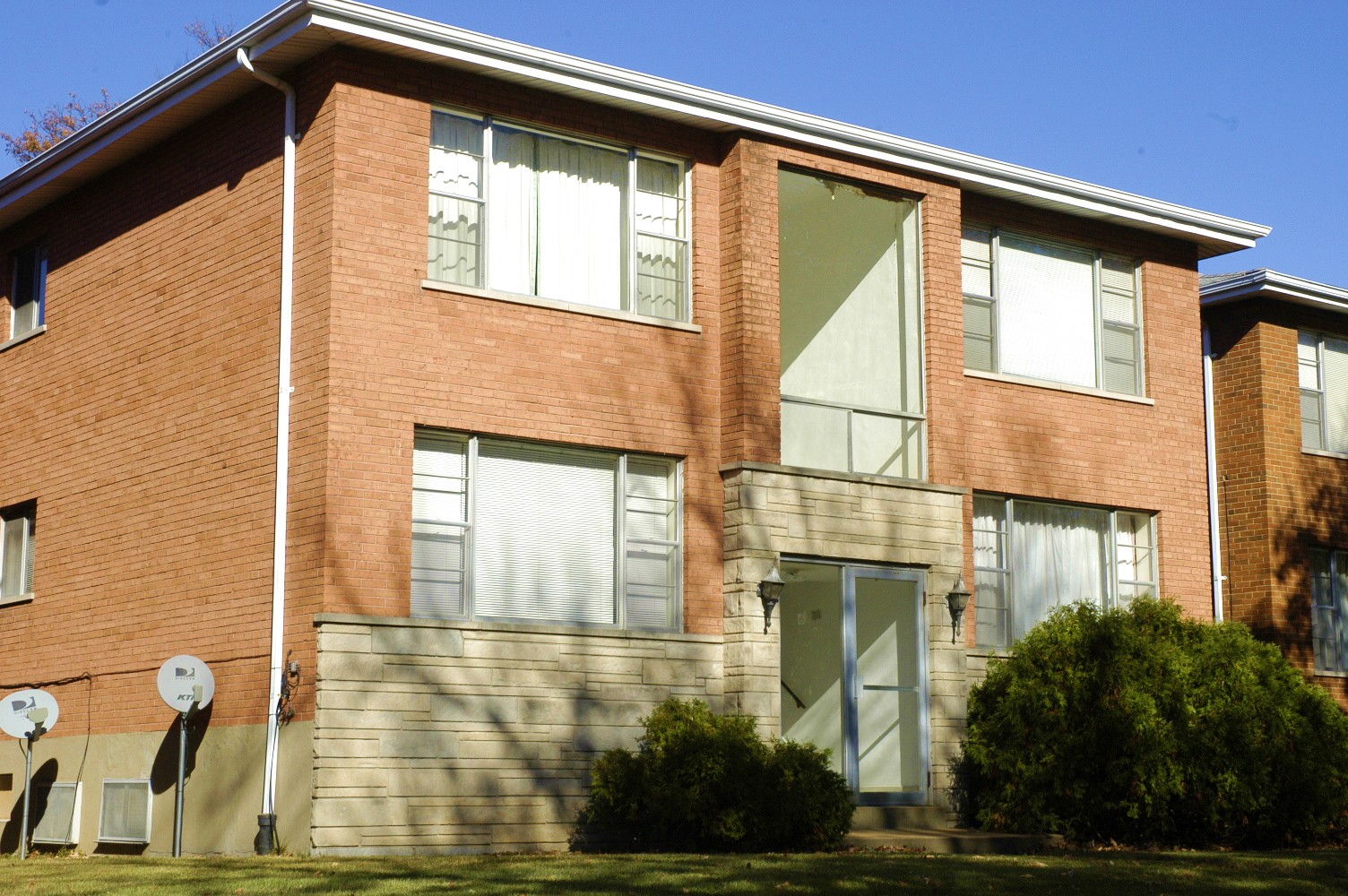 My favorite apts are the Crystal Towers on the north side of Chippewa just west of Hampton: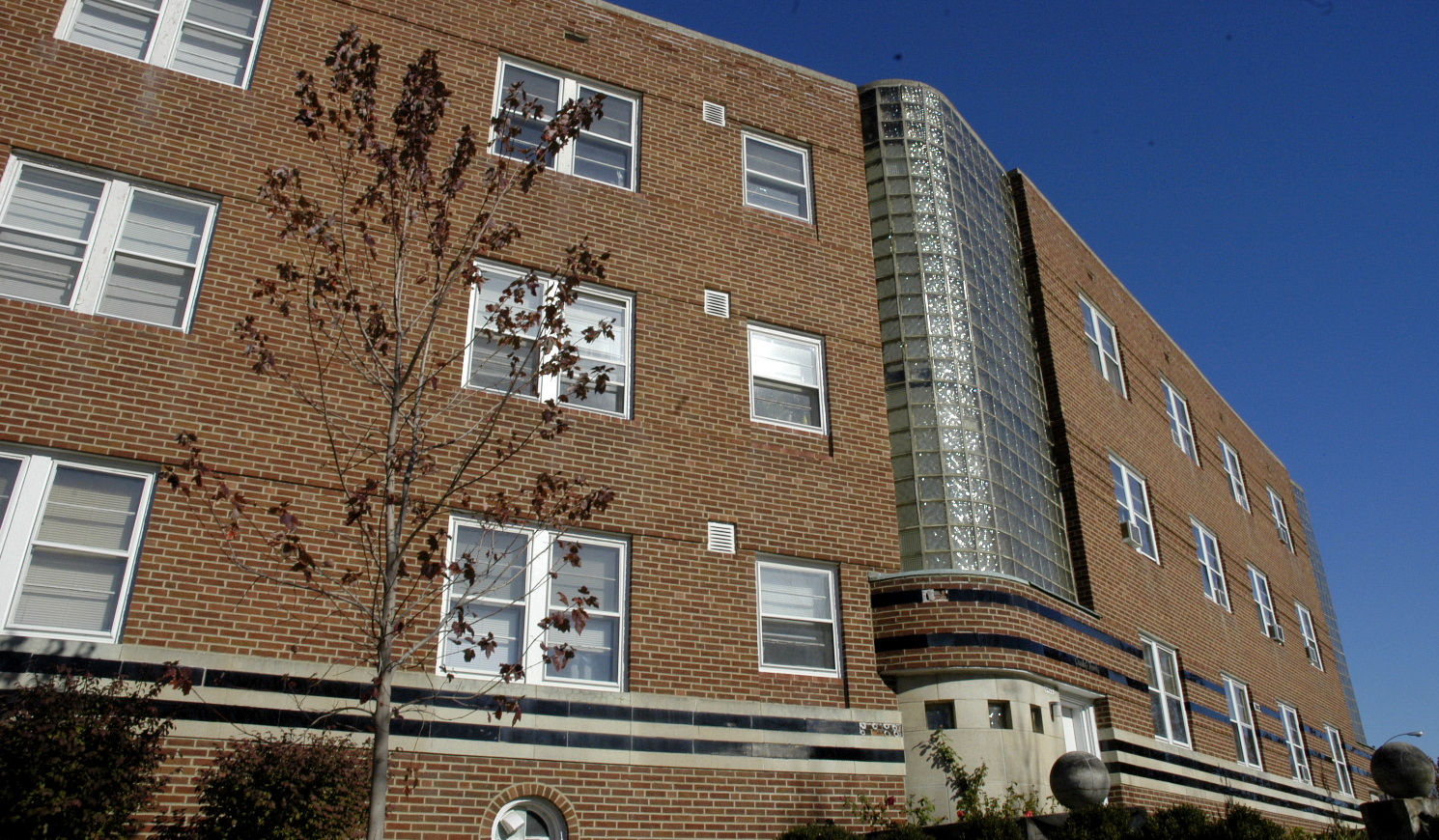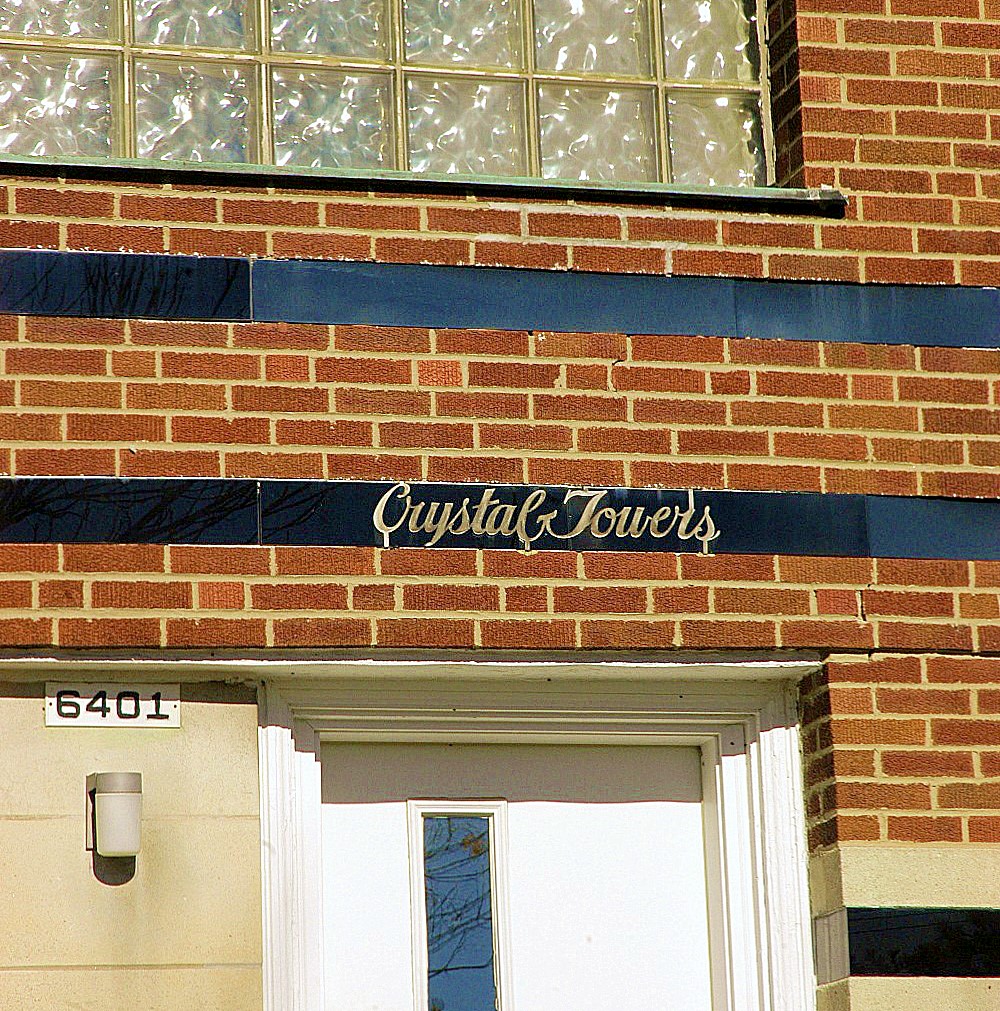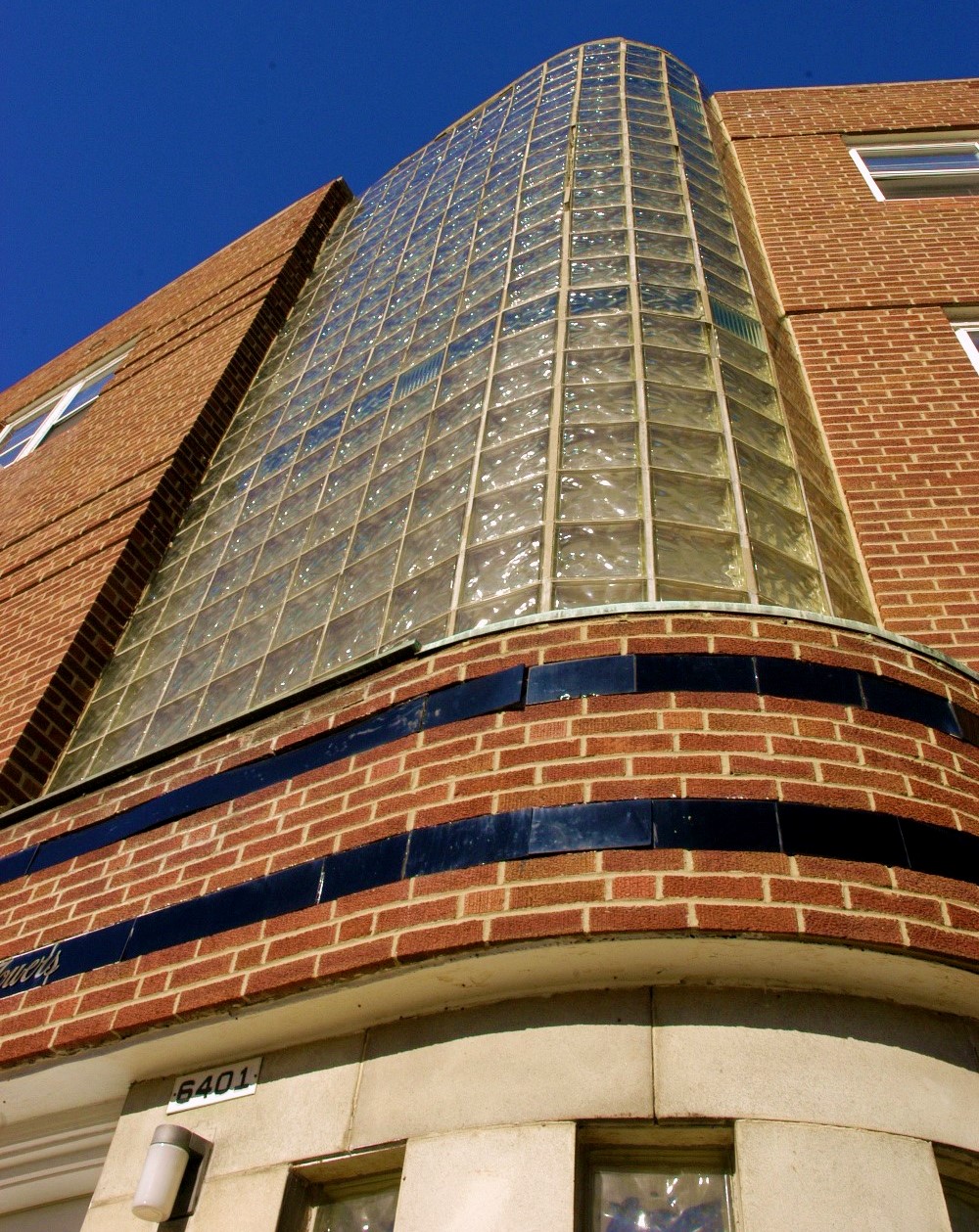 But it's the scads of tidy, well maintained, modestly scaled homes that really set Lindenwood Park up as one of the nicest neighborhoods in the city. If you are a fan of the St. Louis style gingerbread homes, you'll love it here.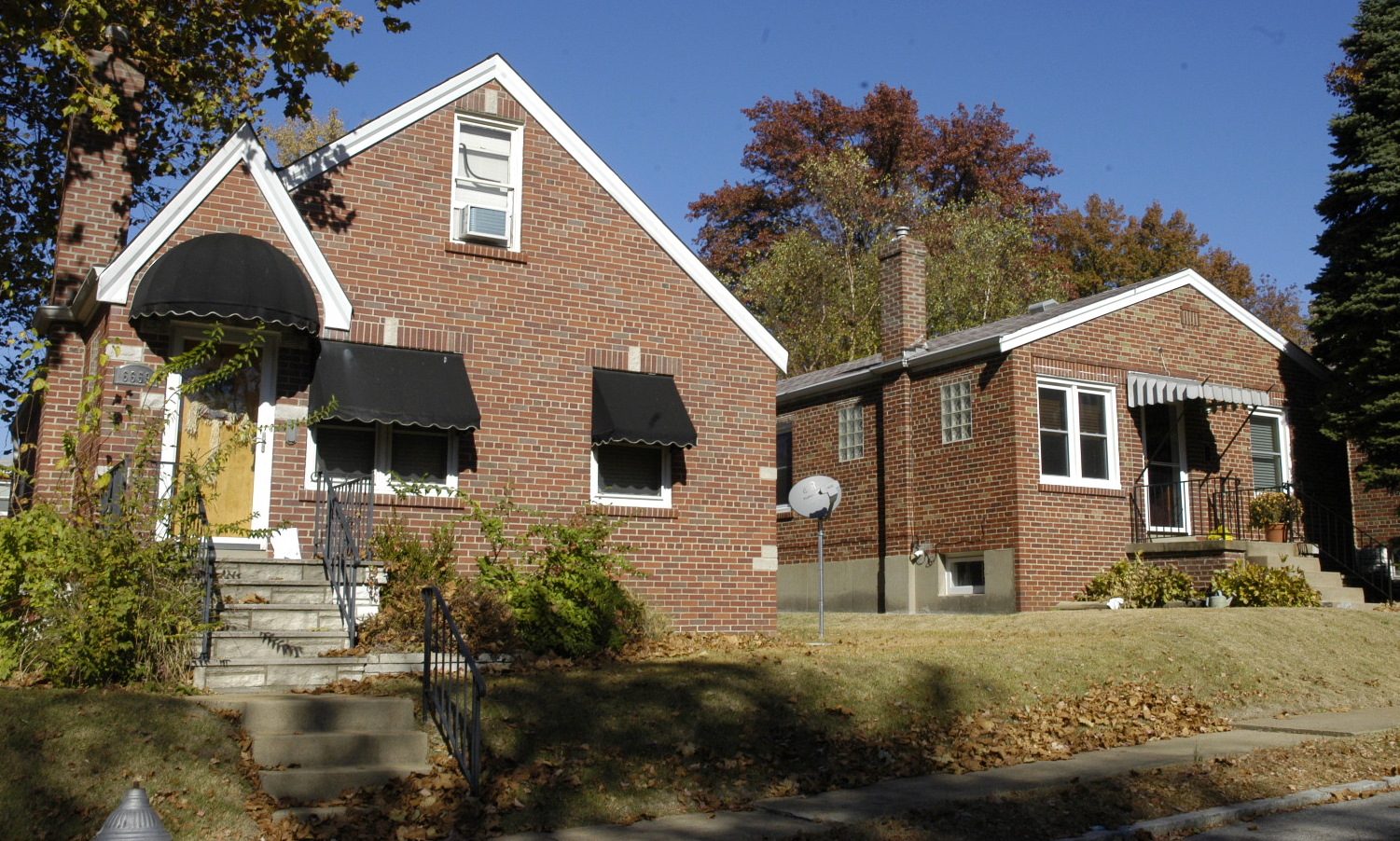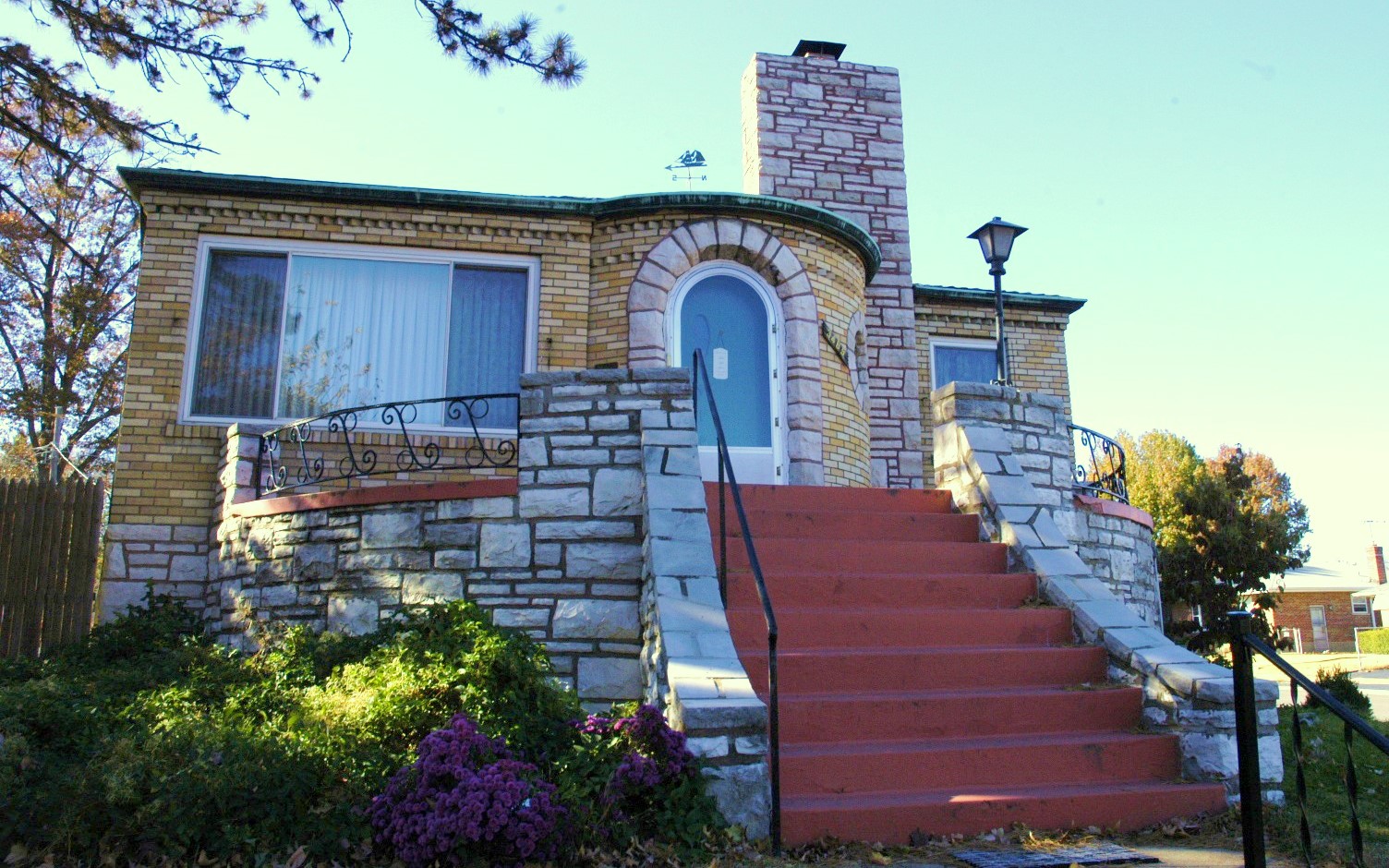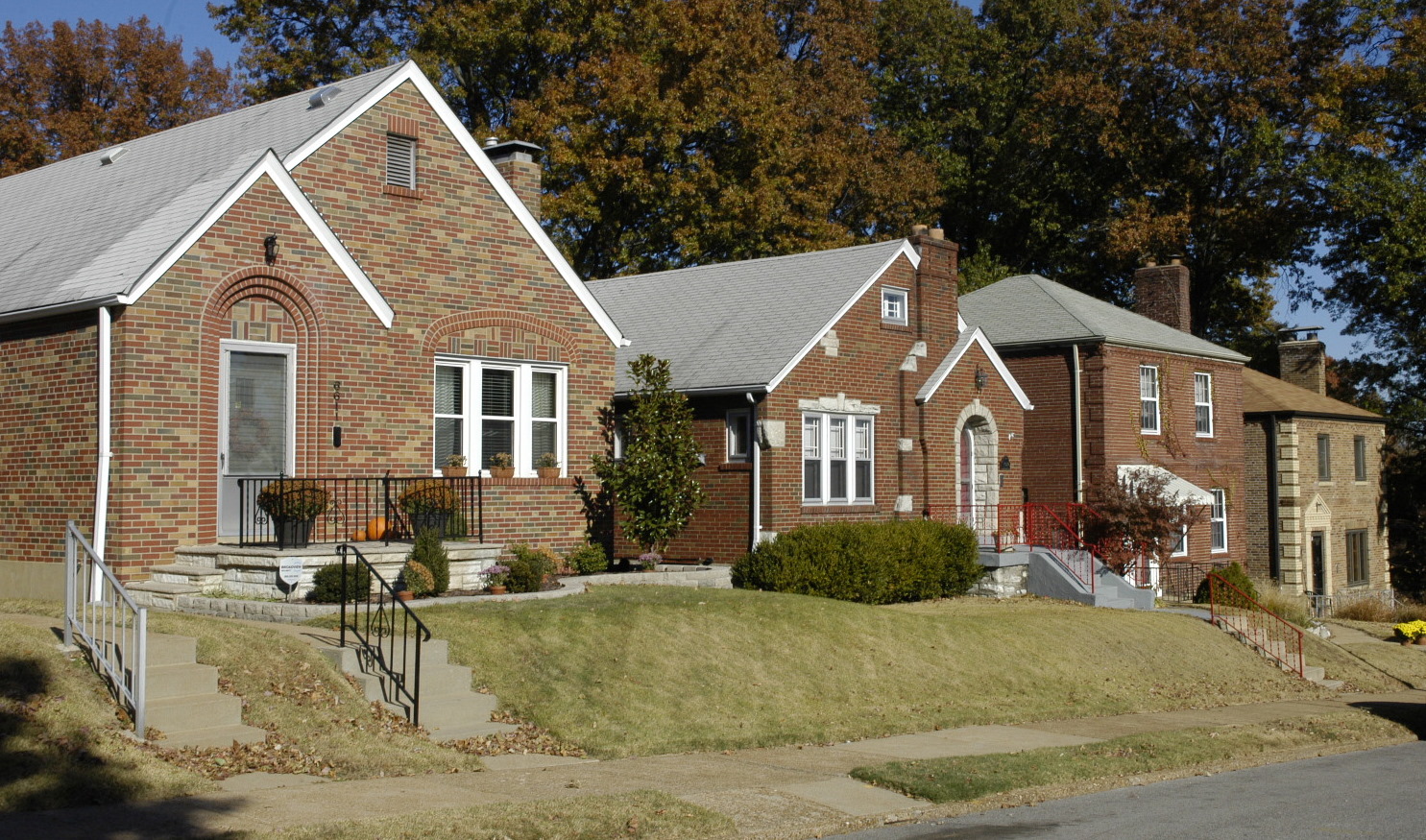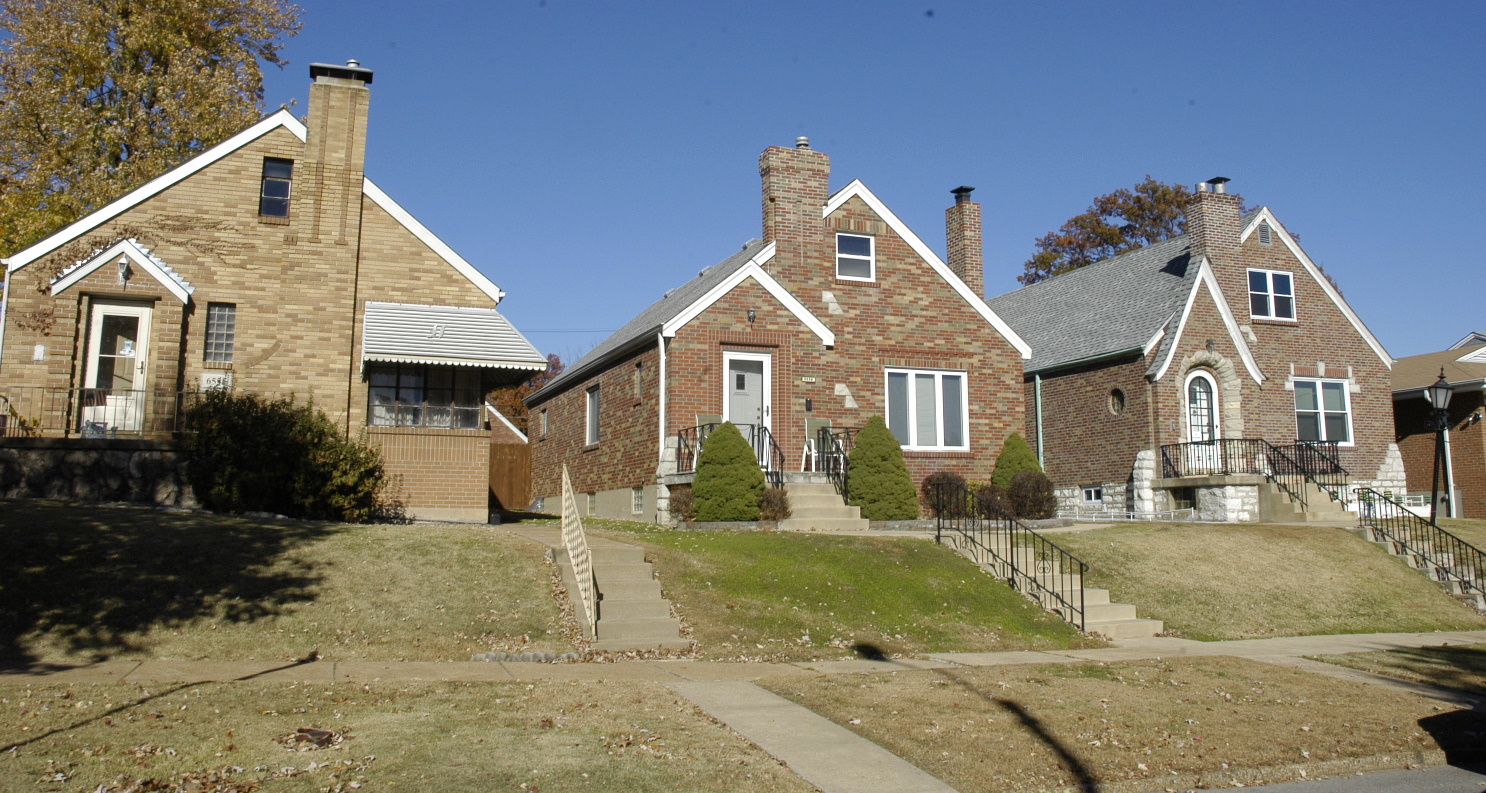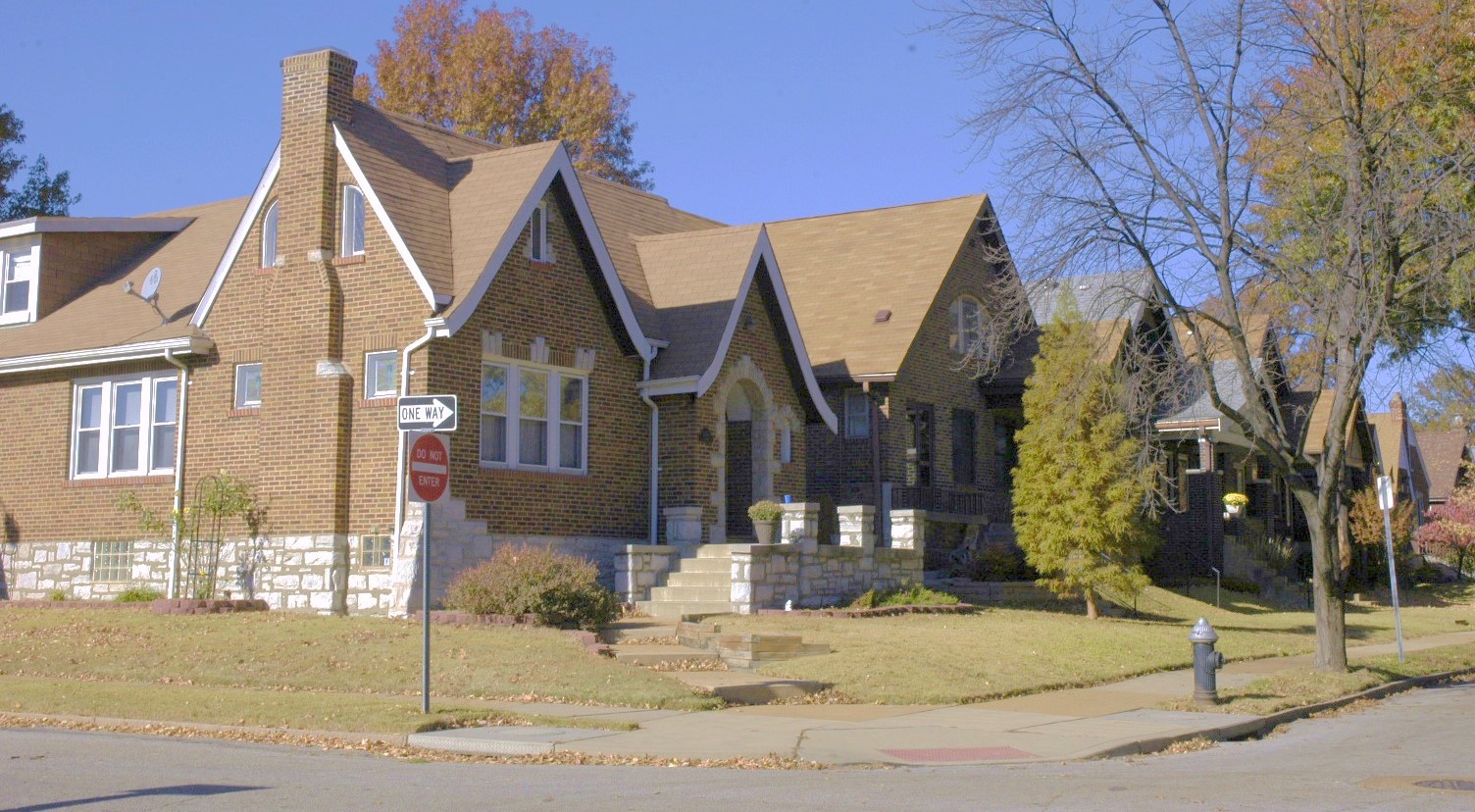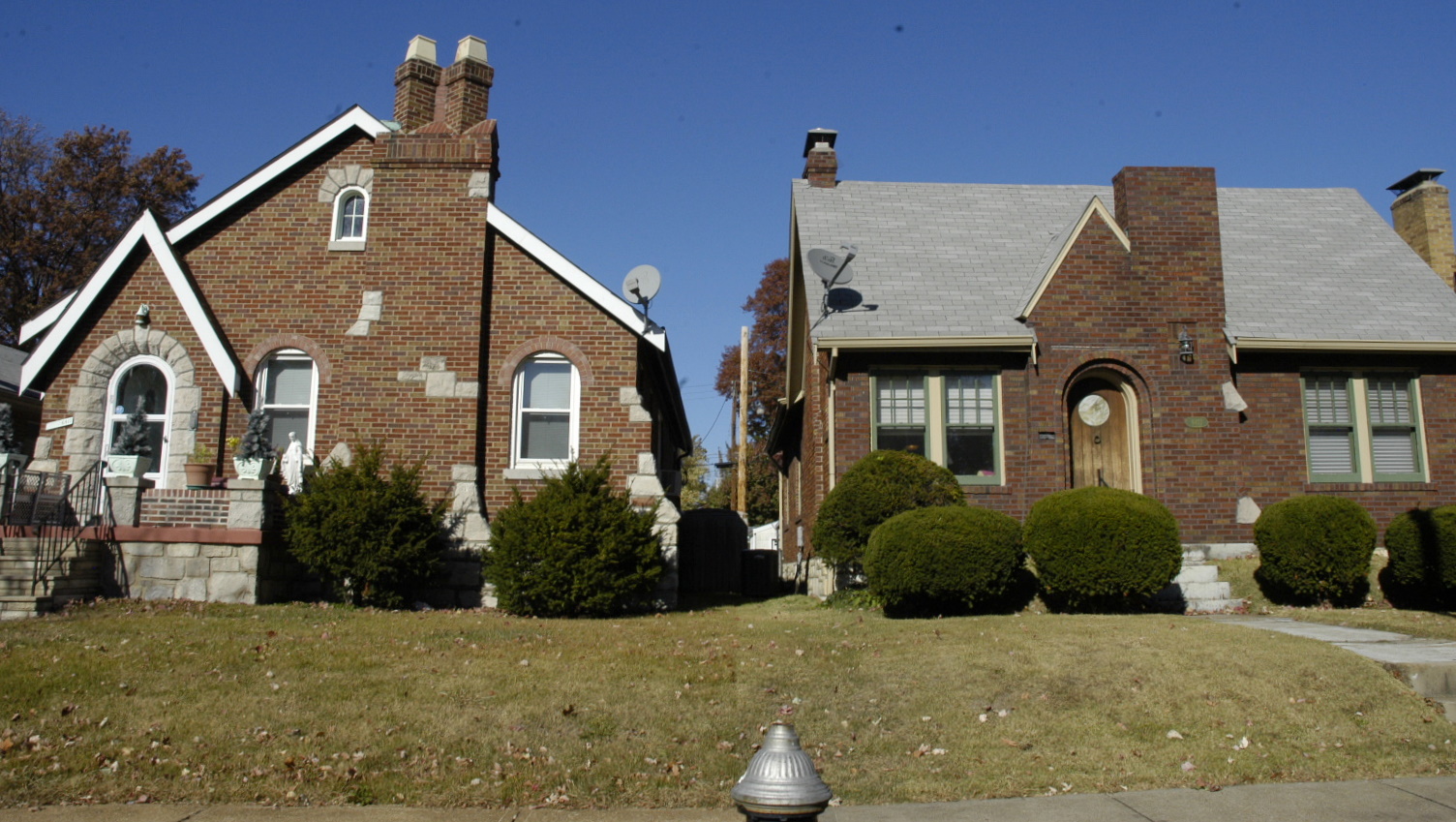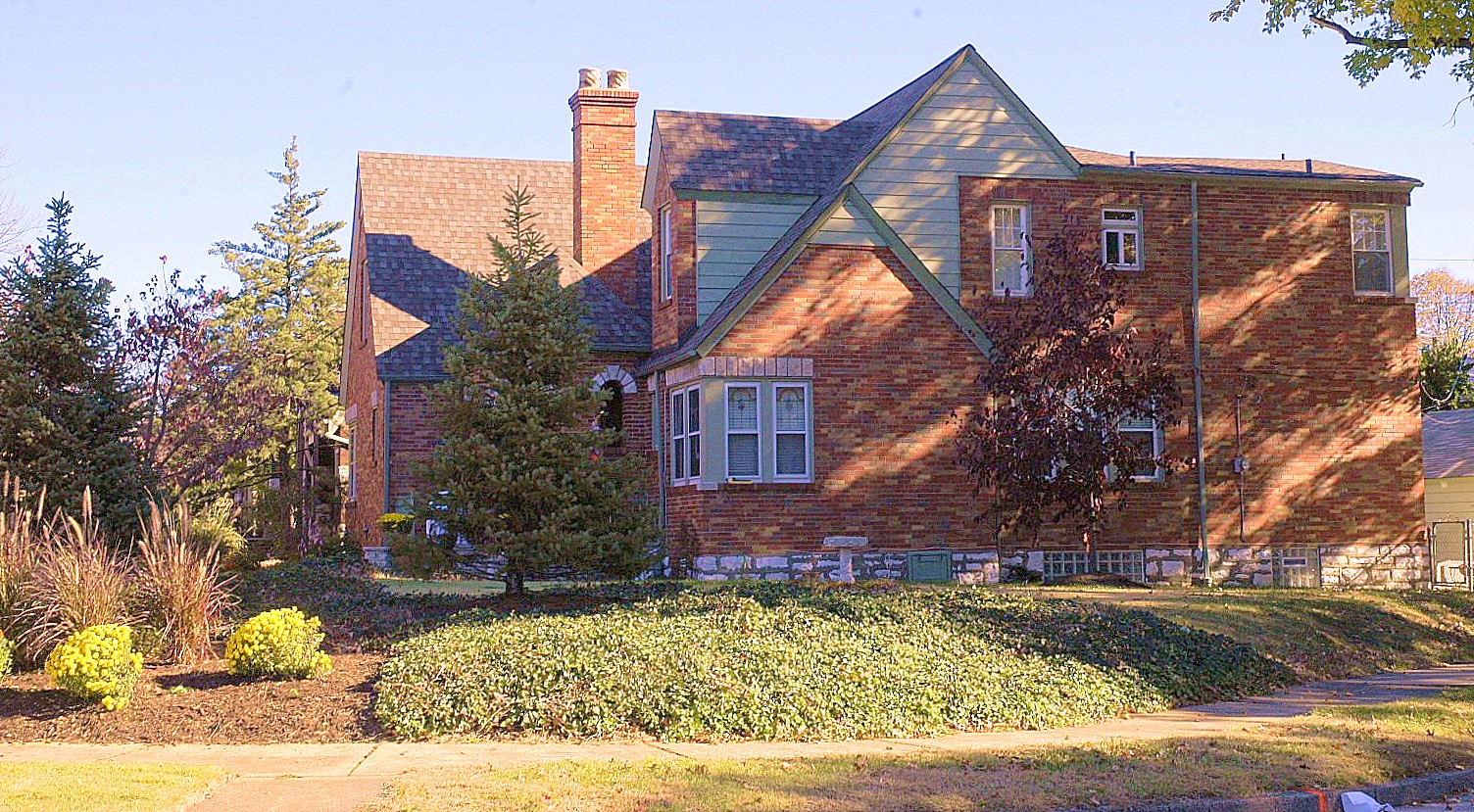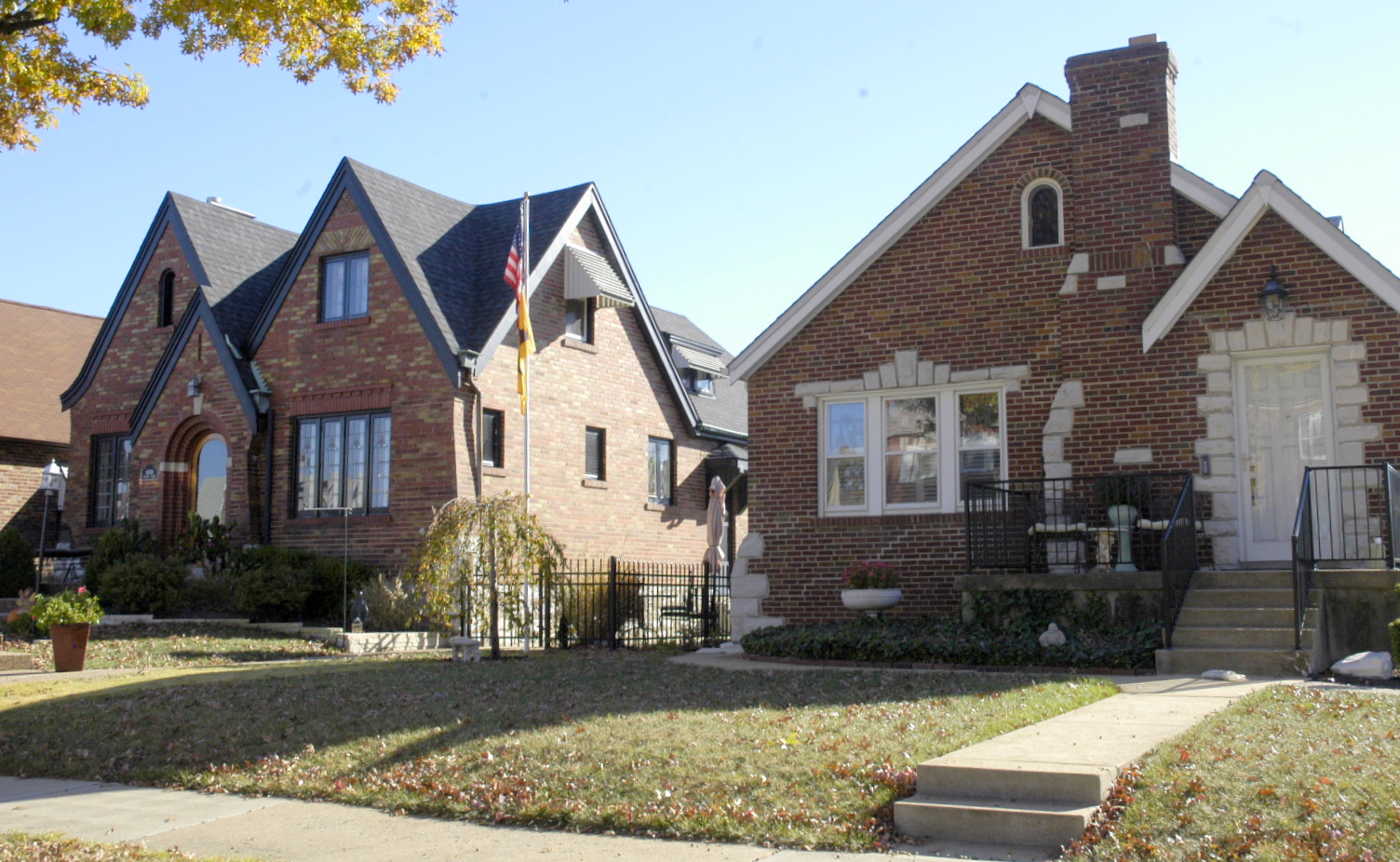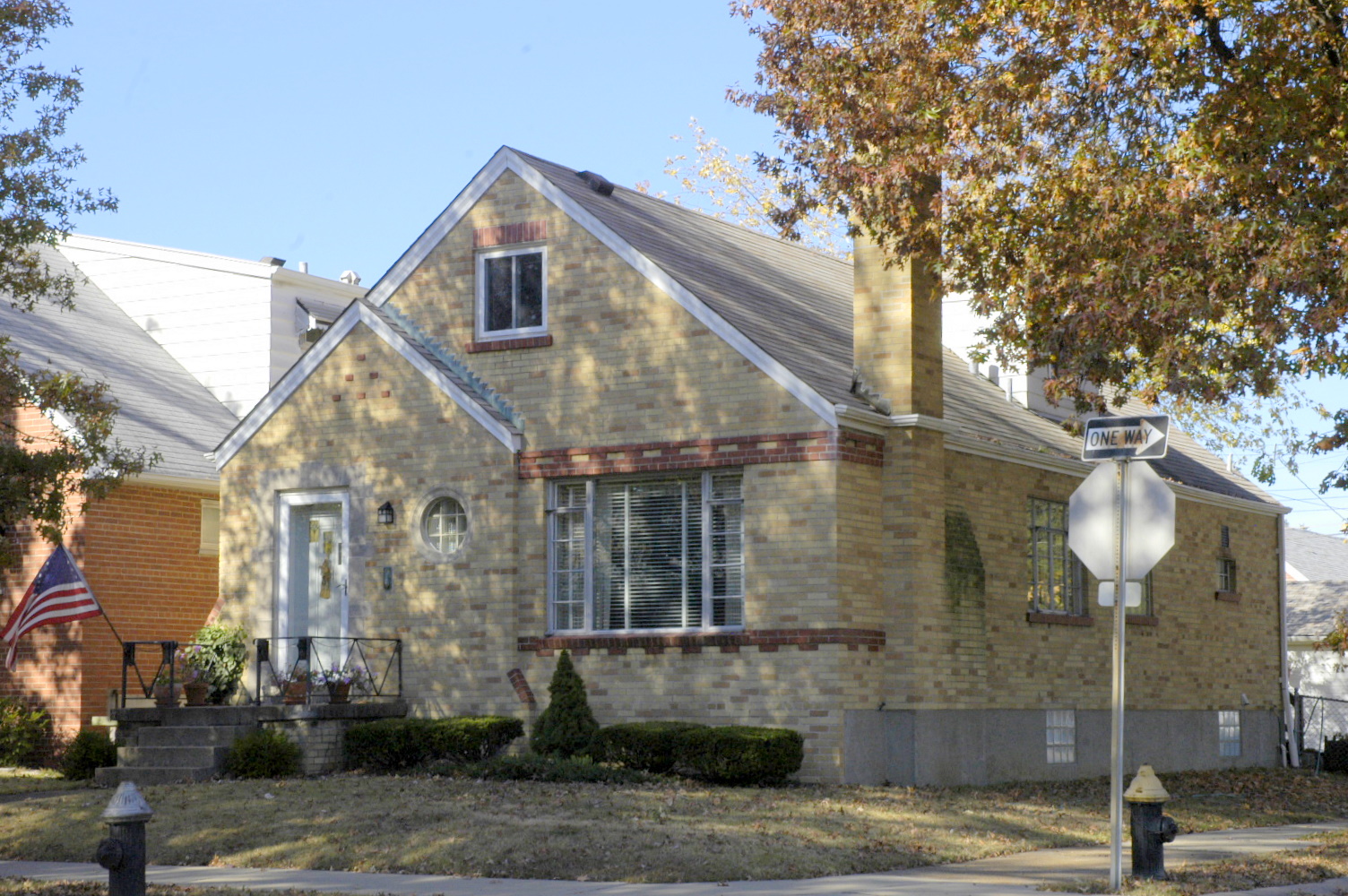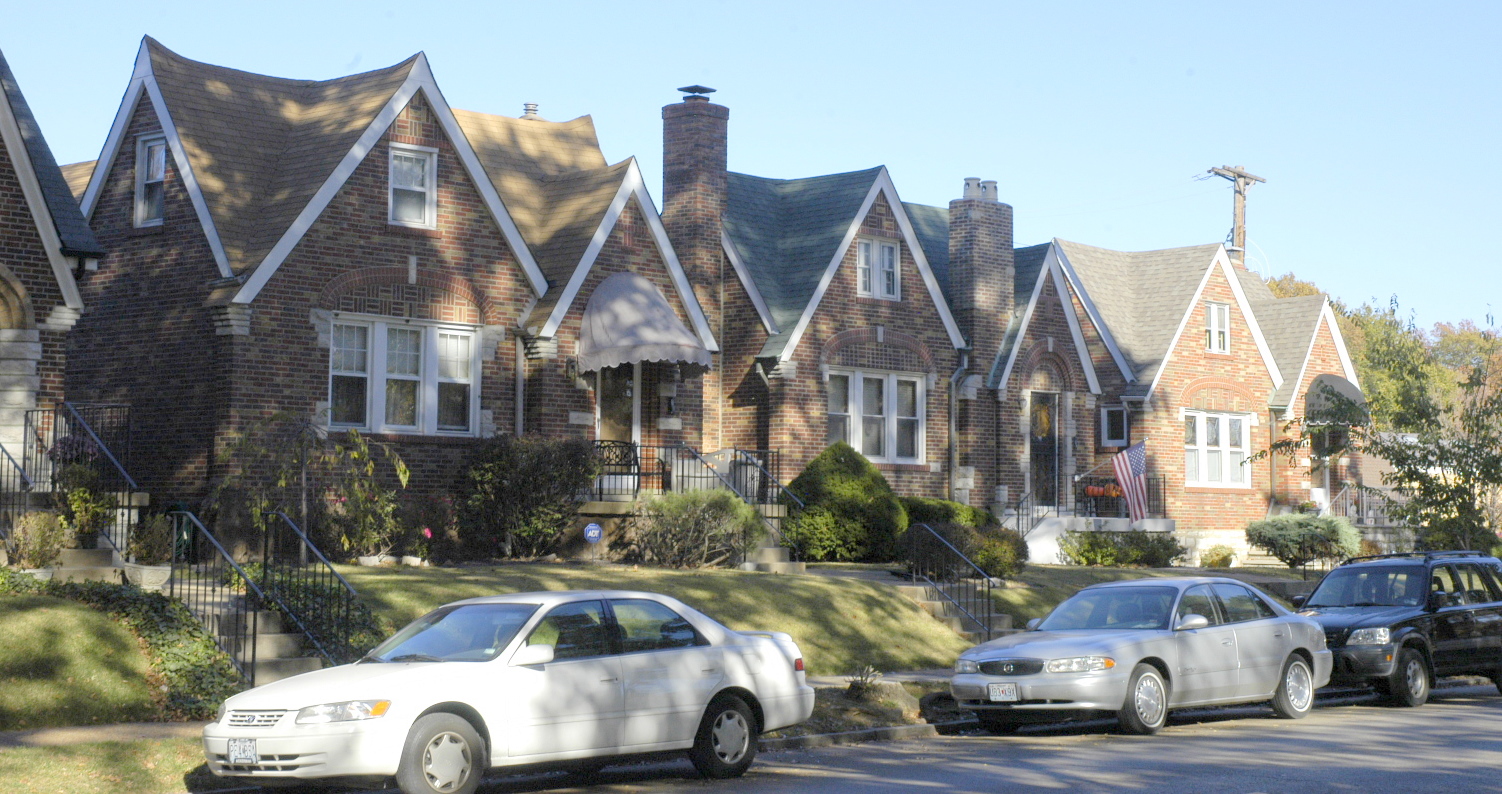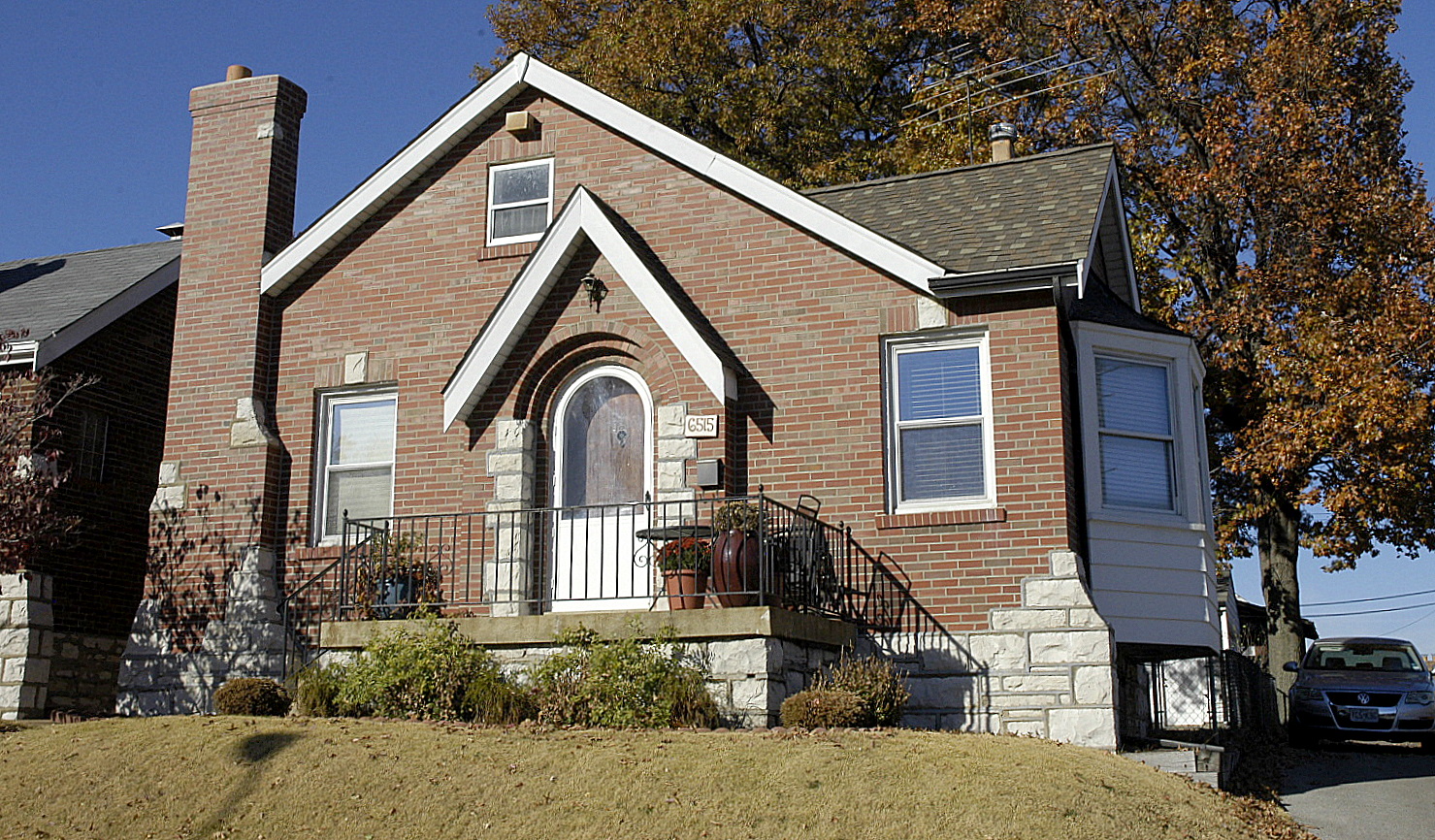 But there's enough variation in brick styles to keep the neighborhood interesting.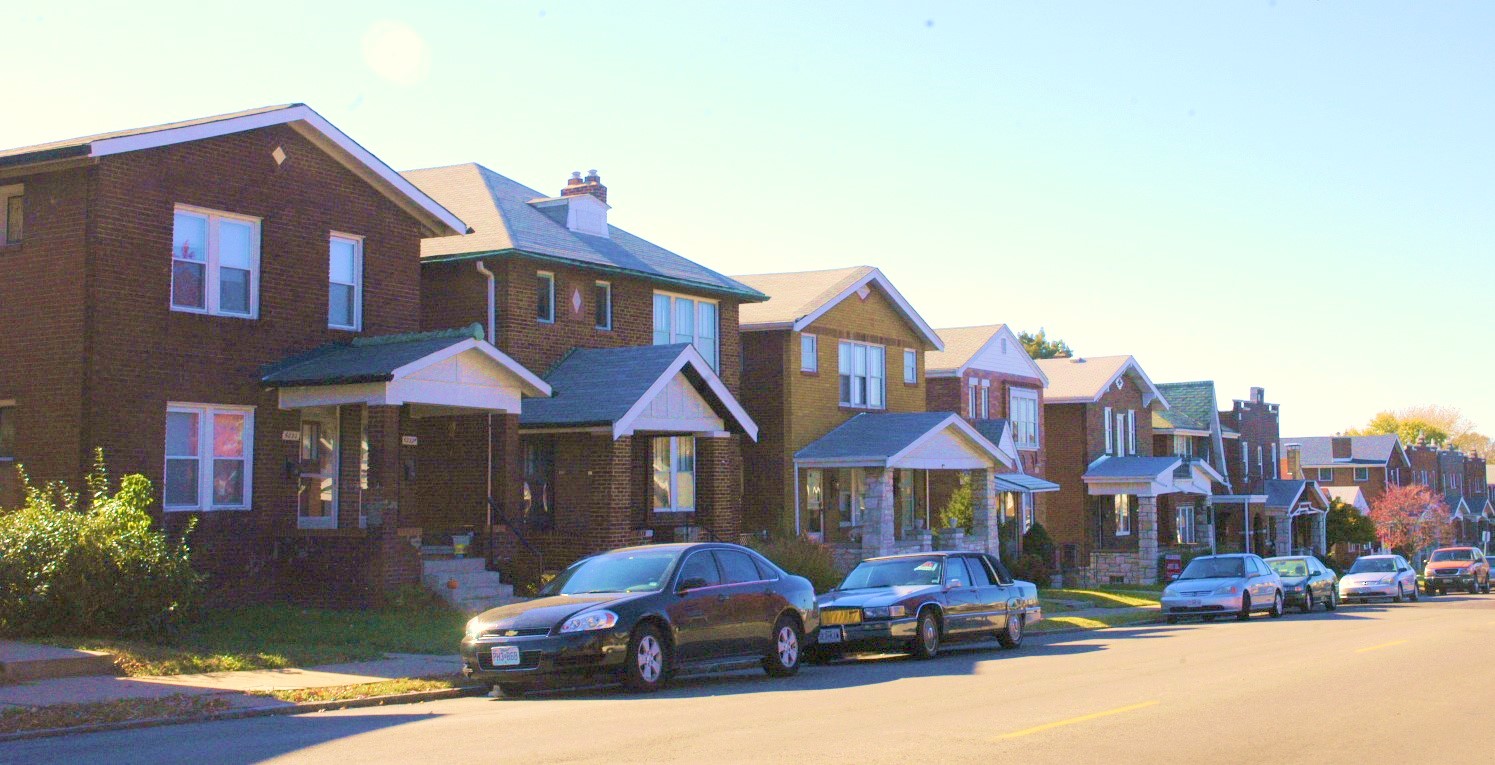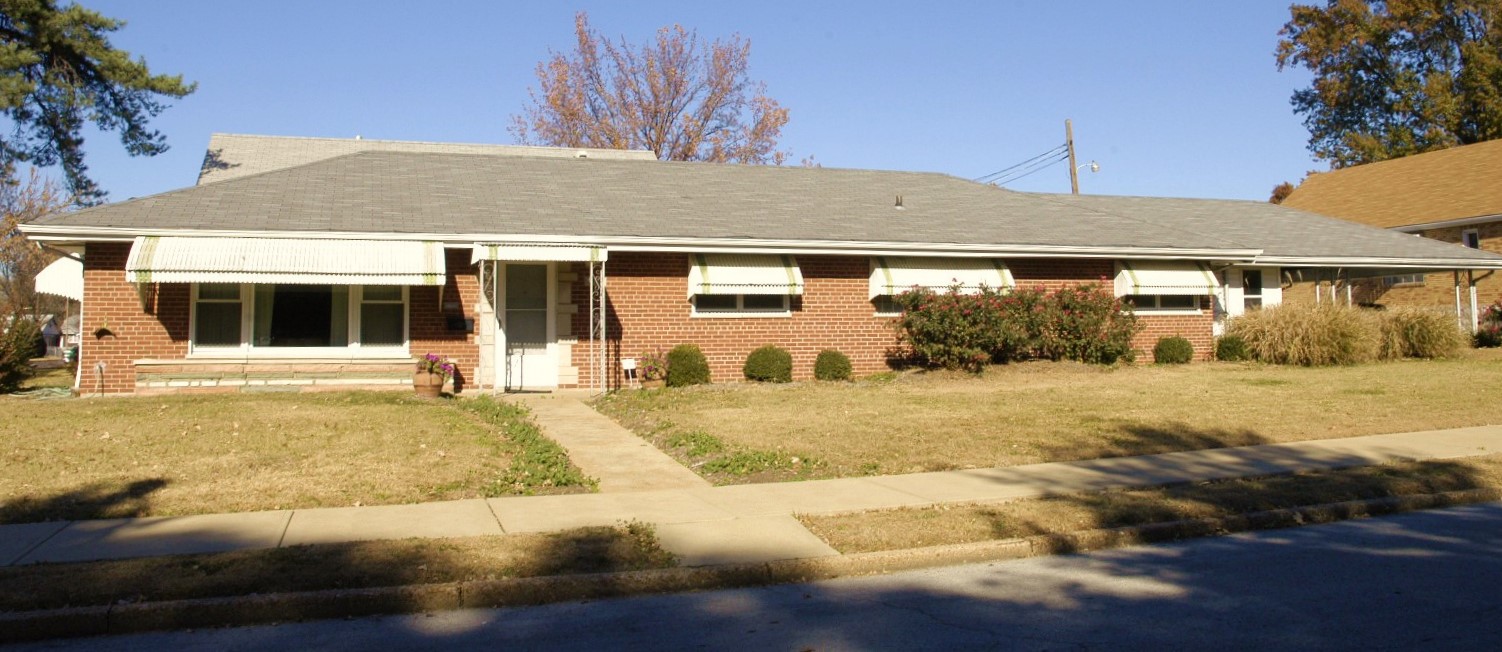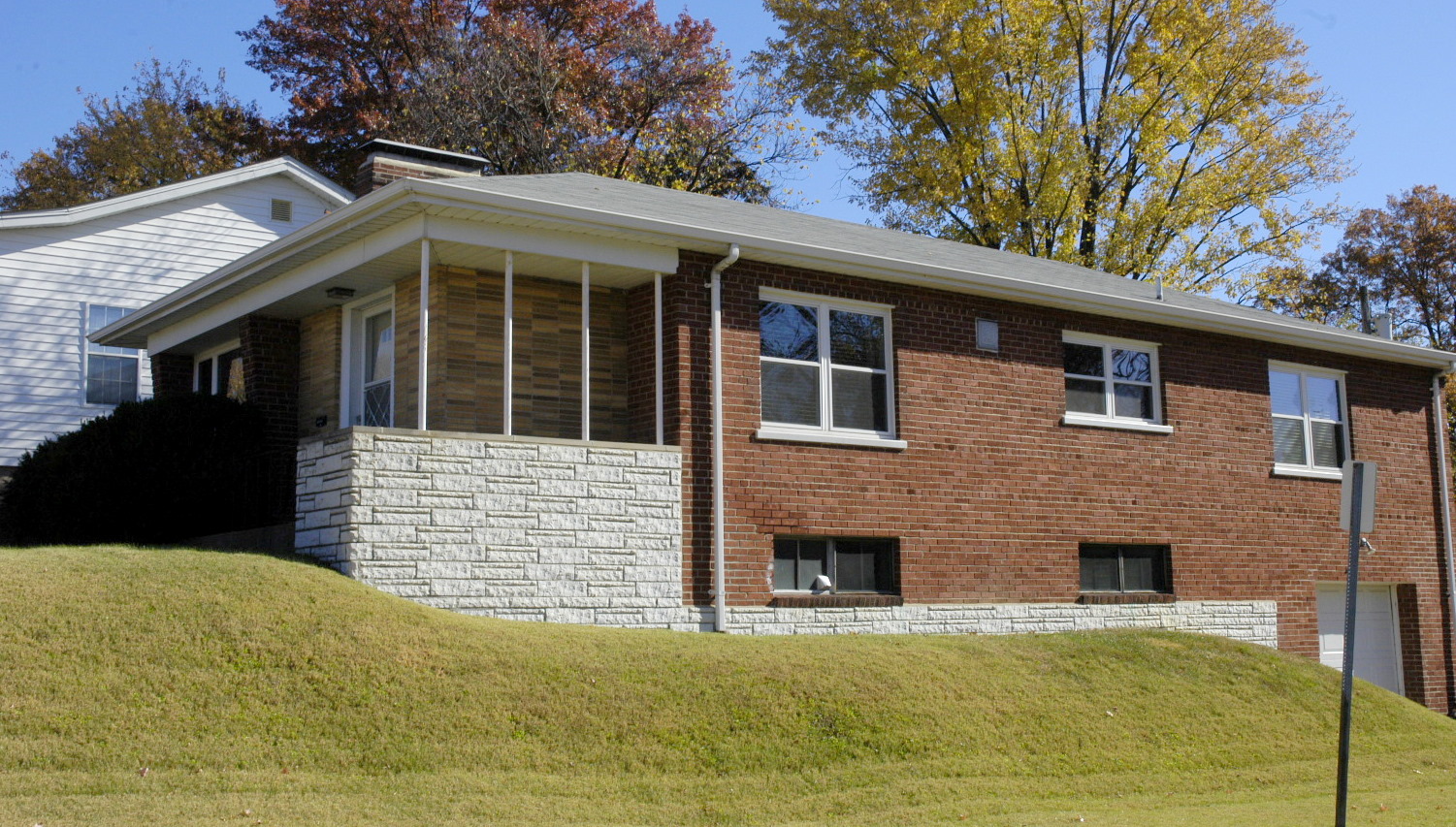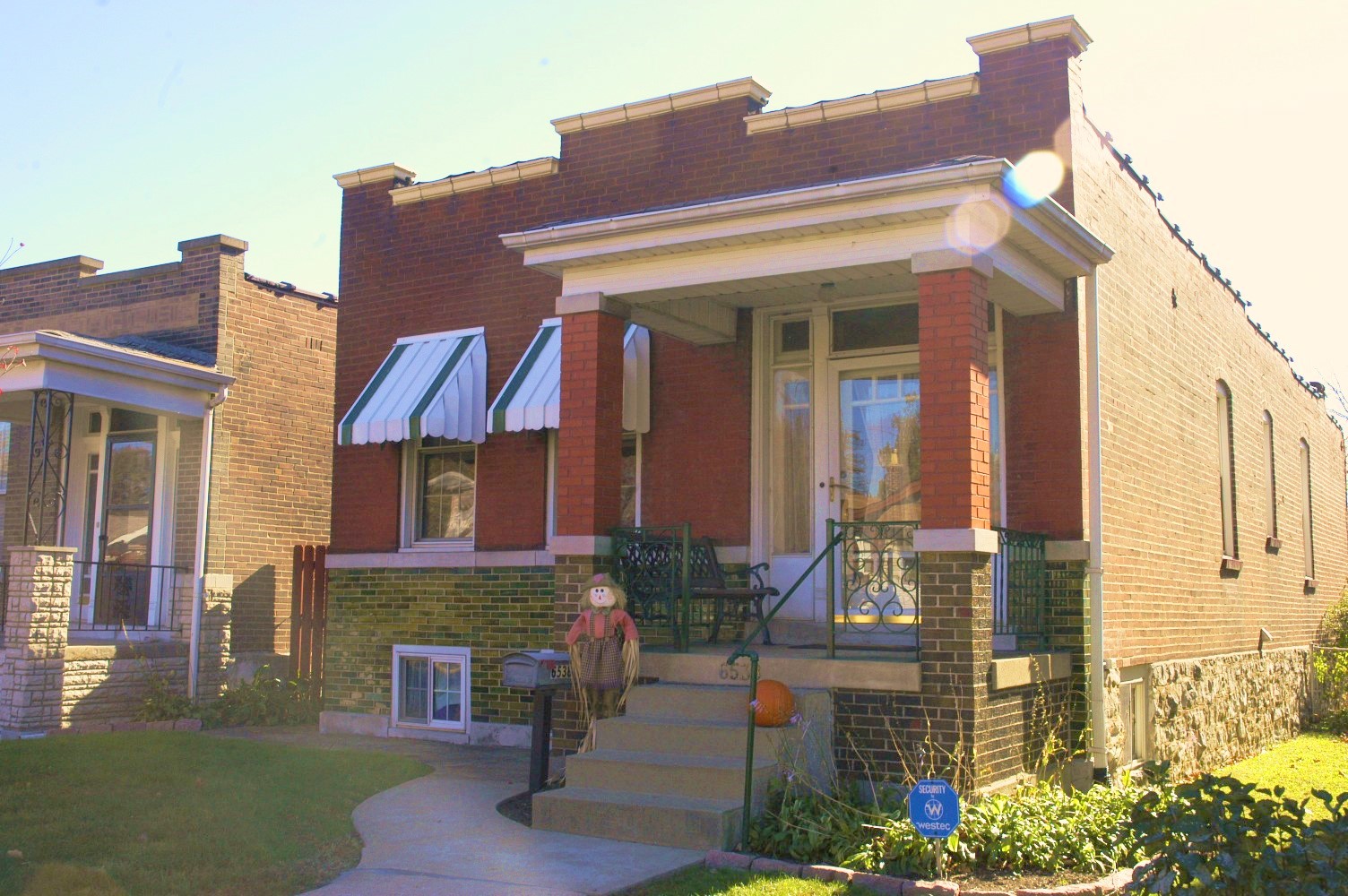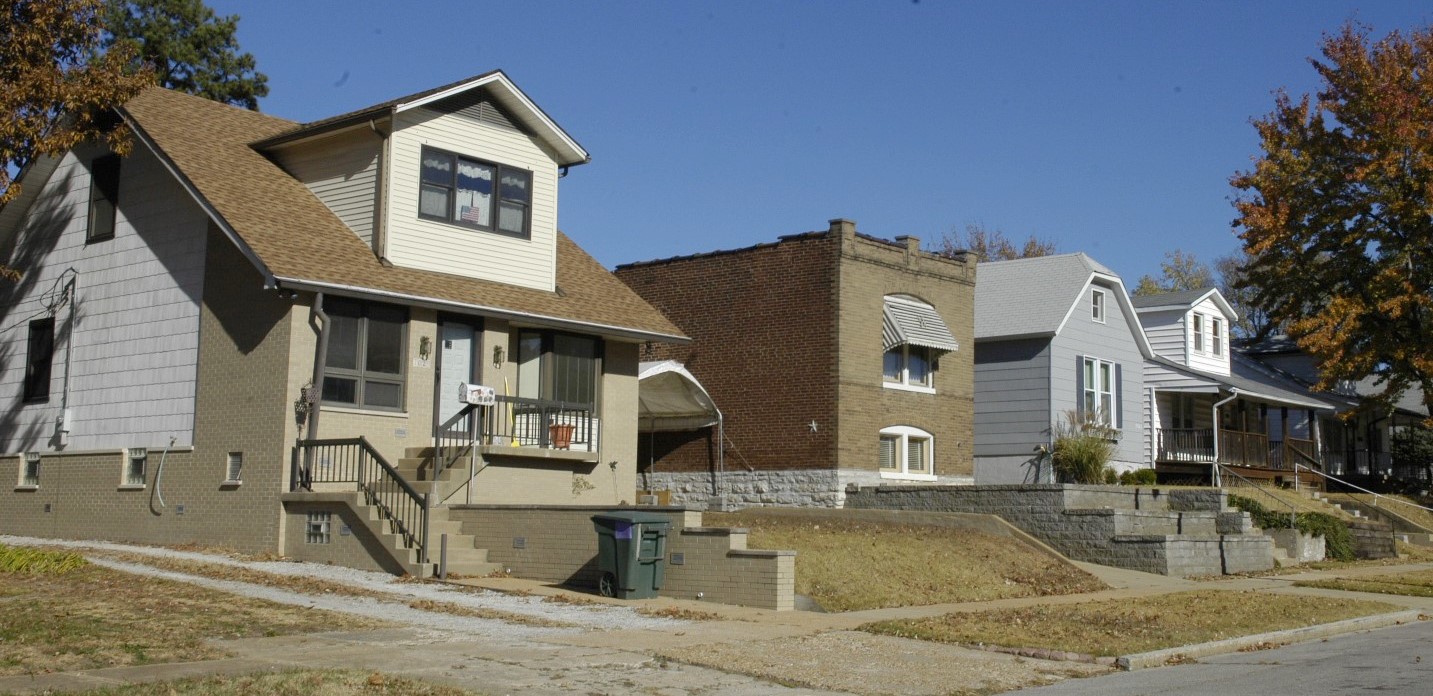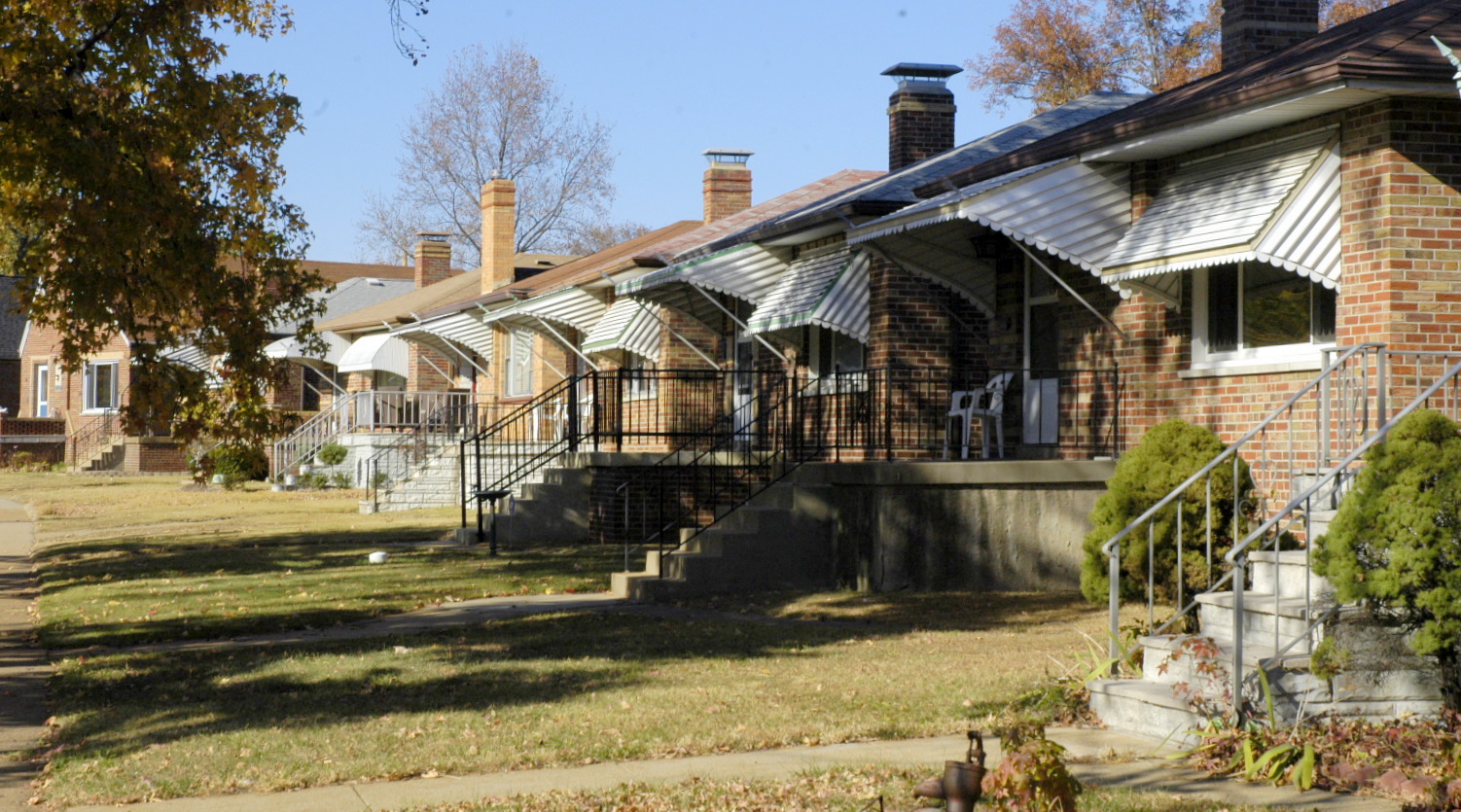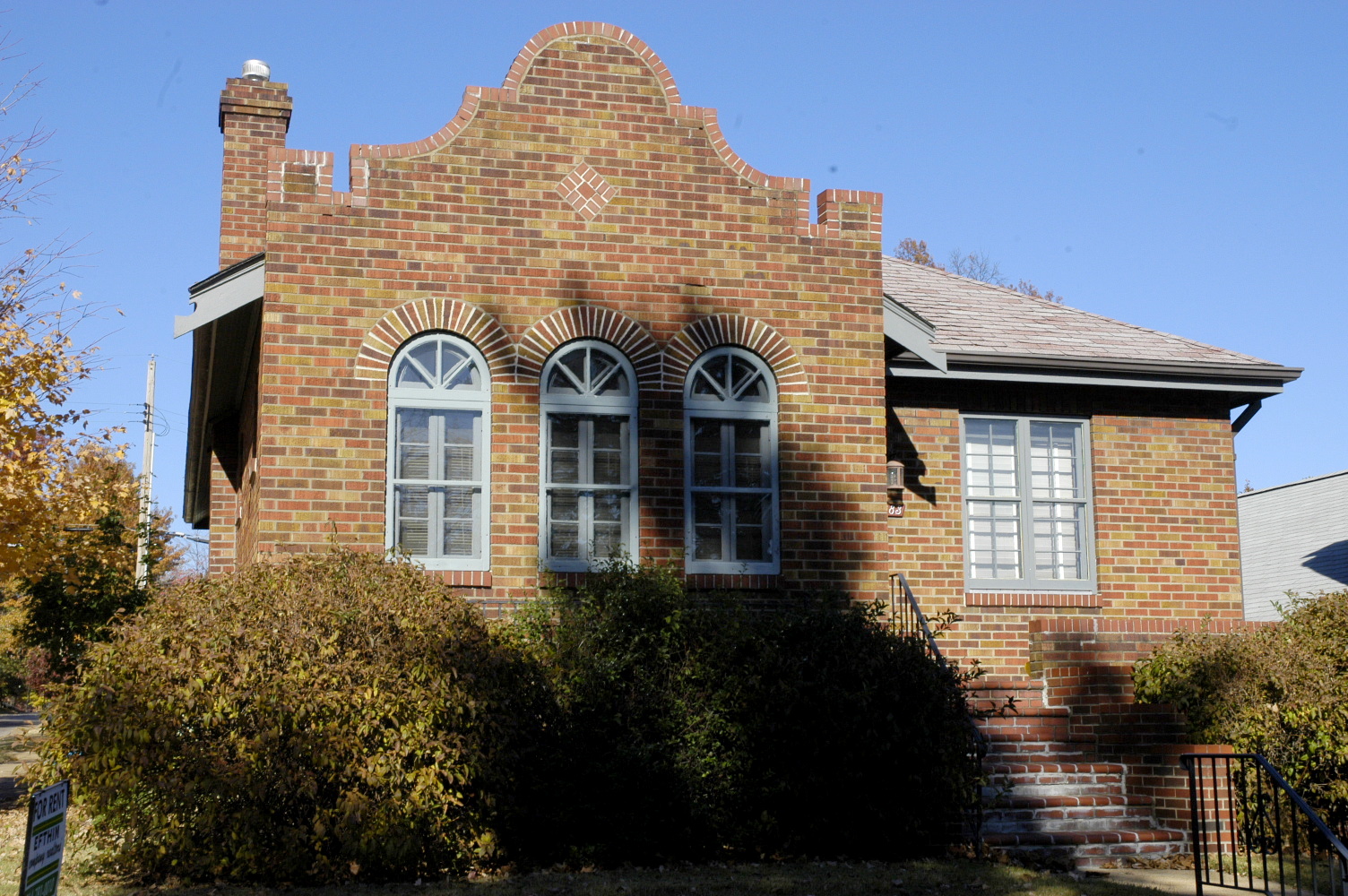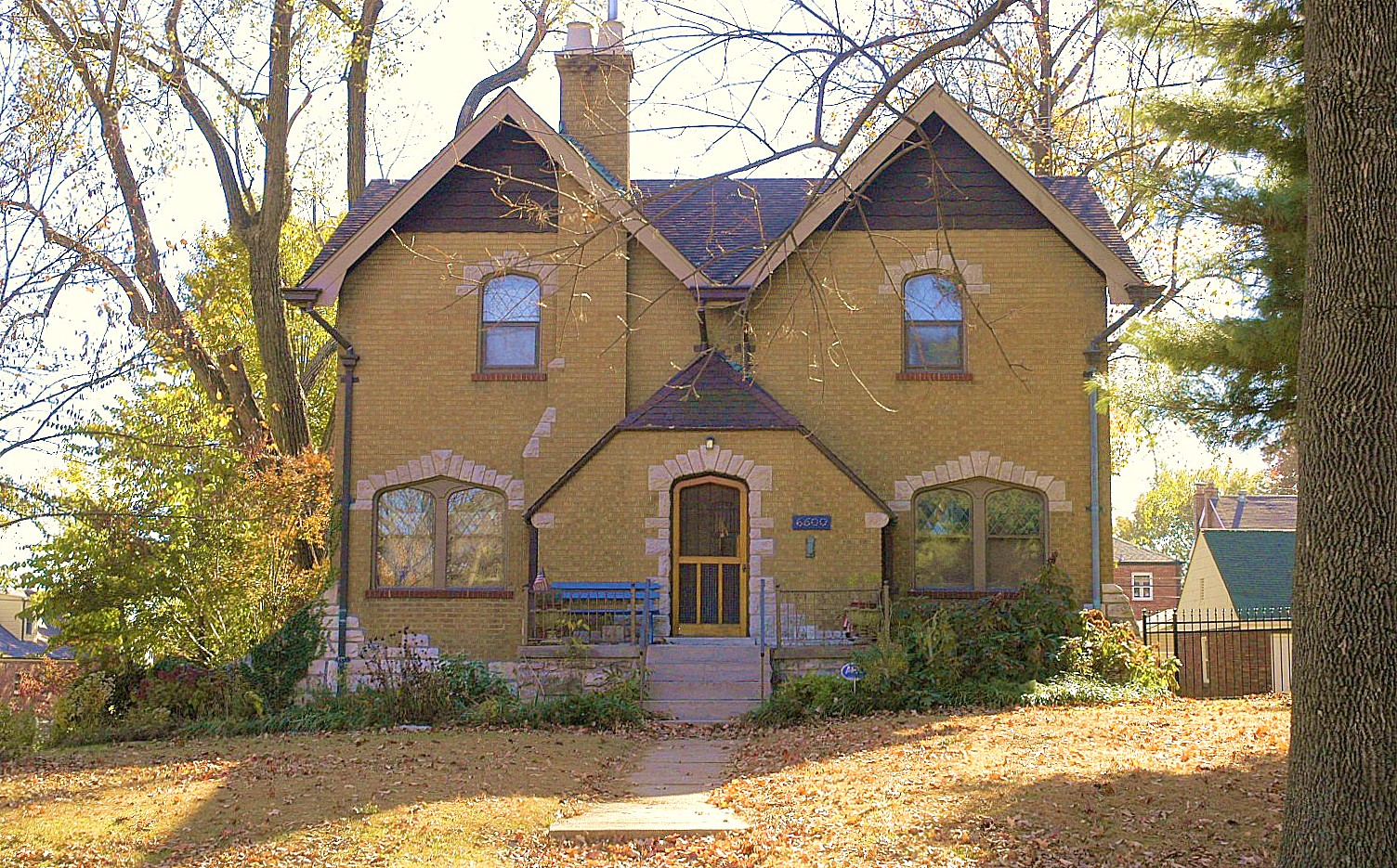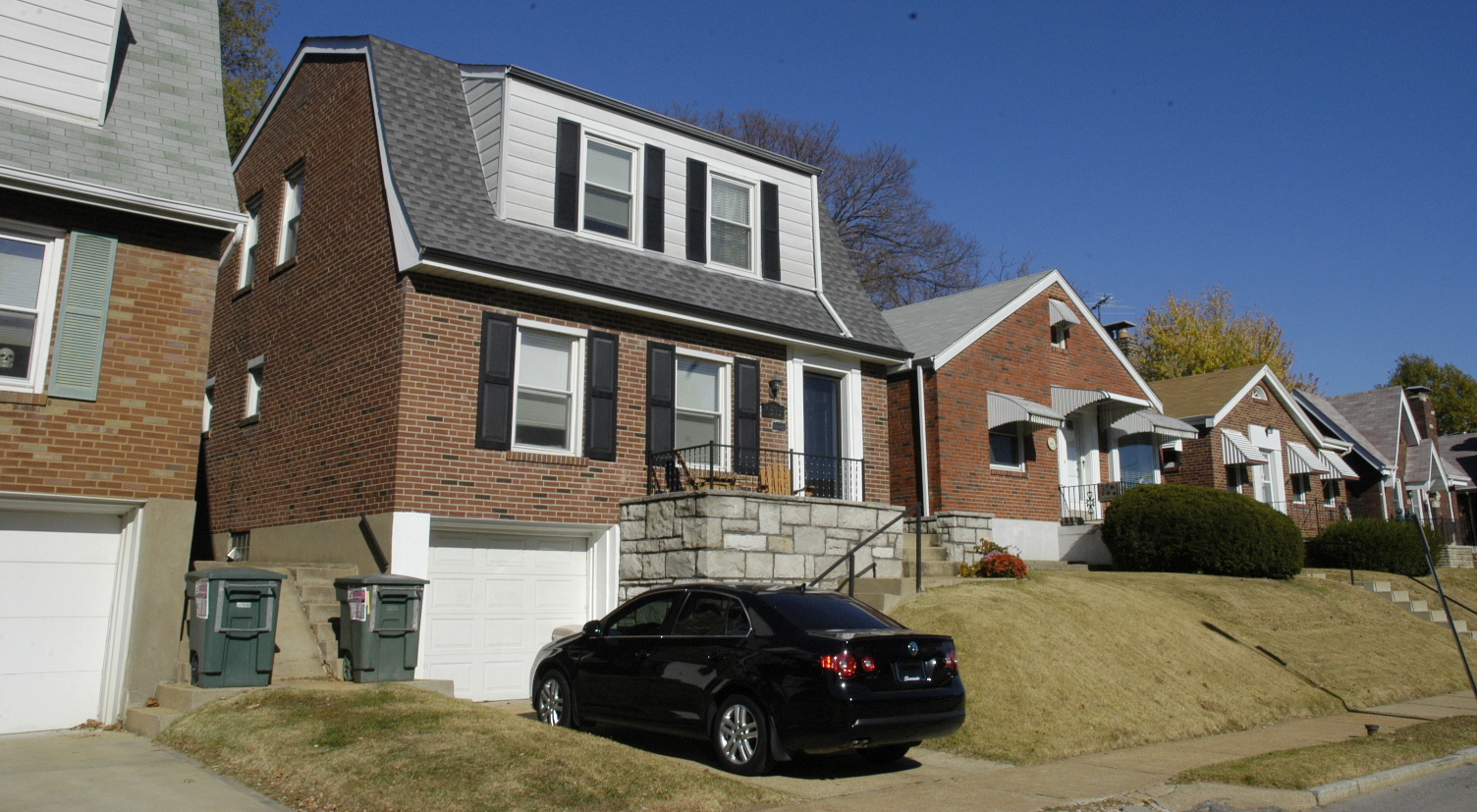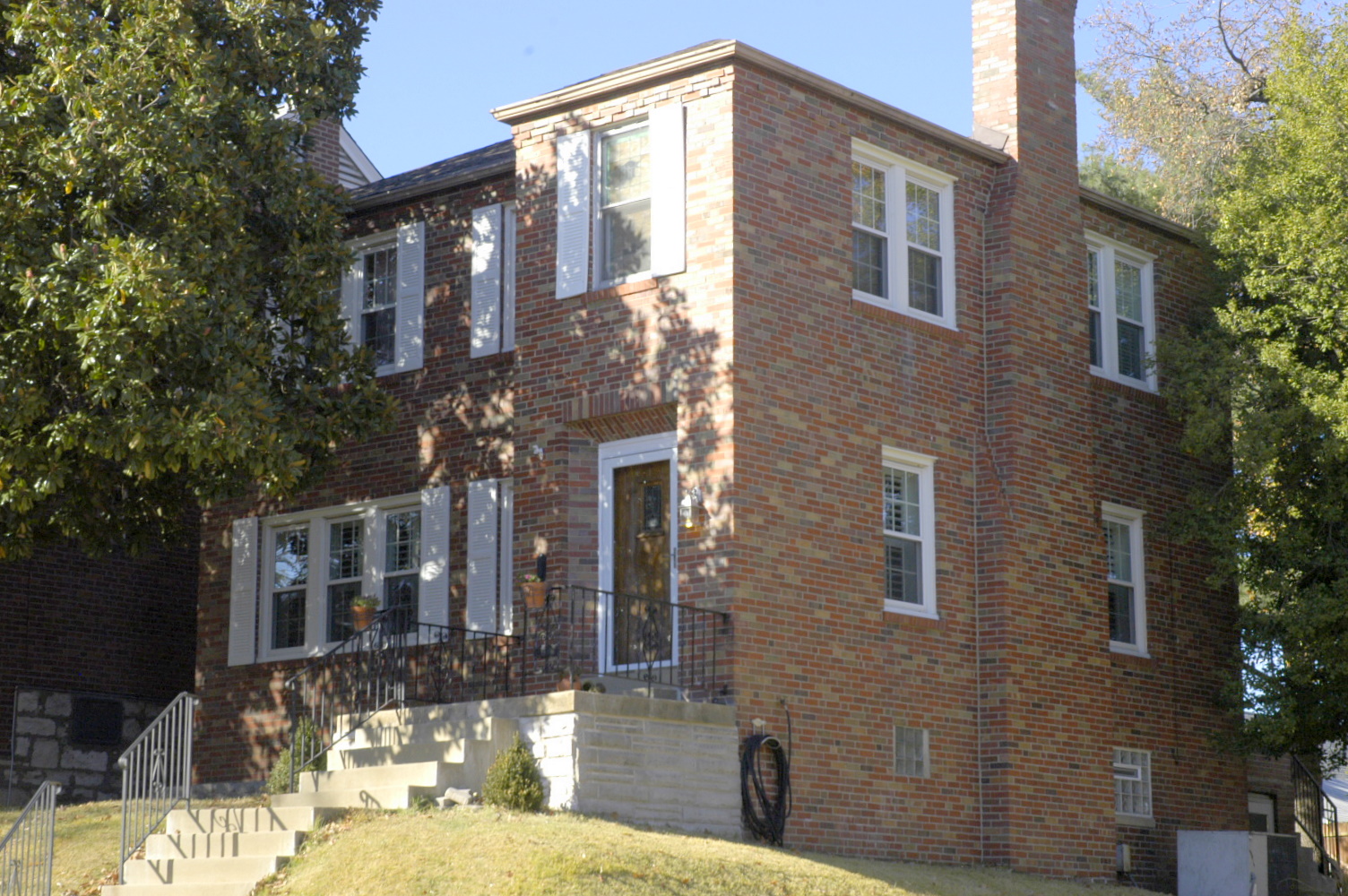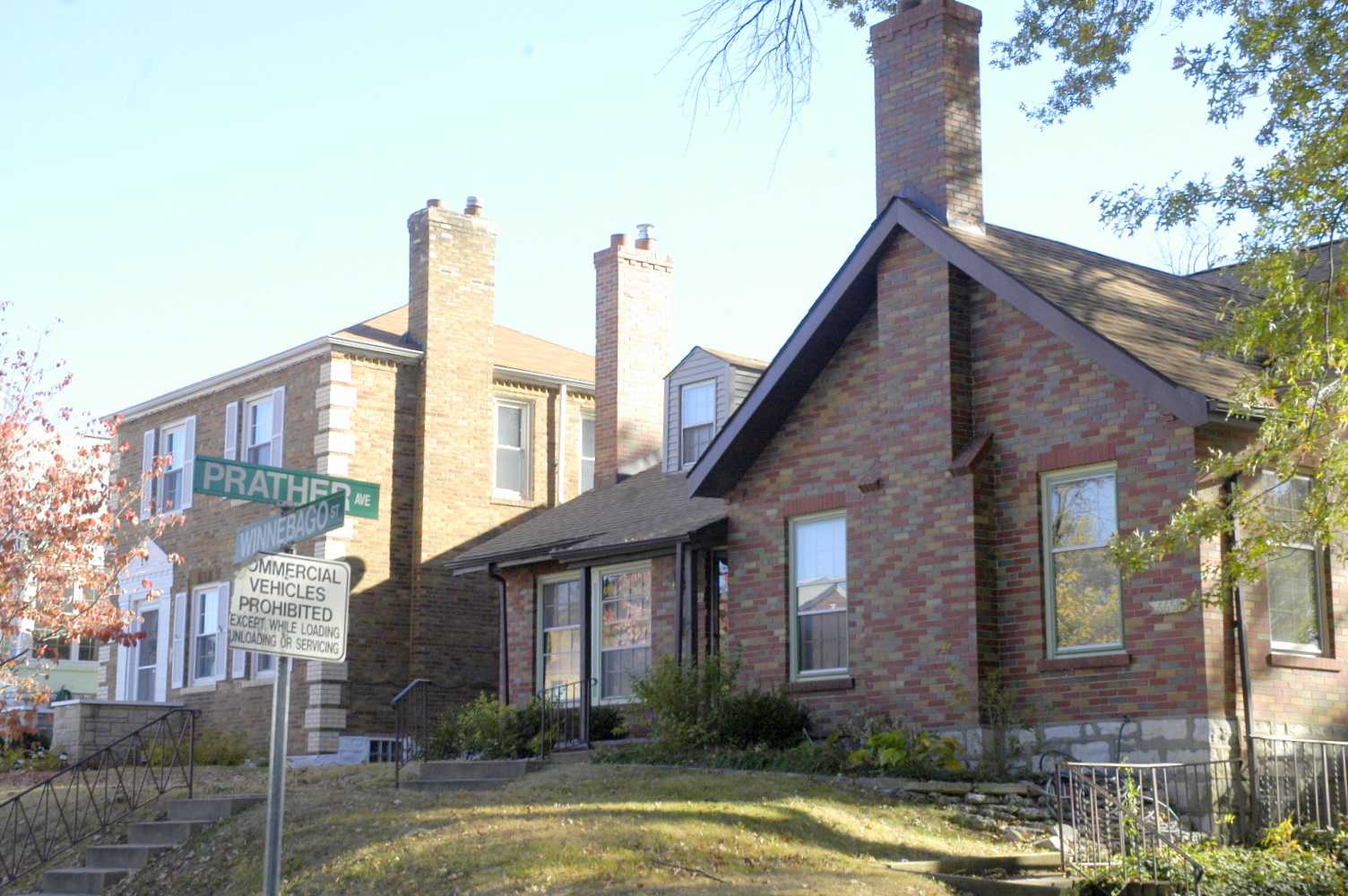 Nice: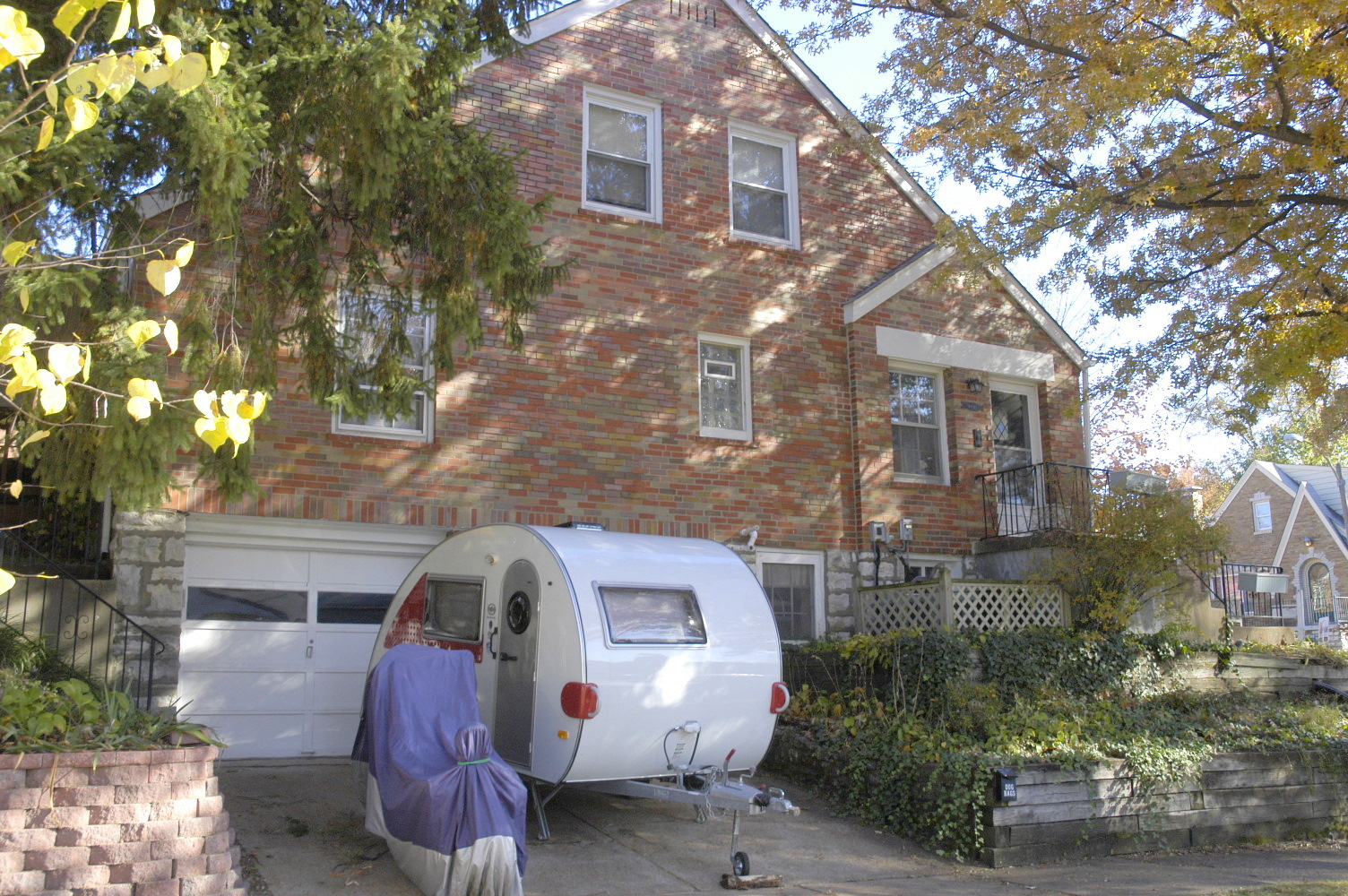 And the following is one of my favorite homes in the entire city: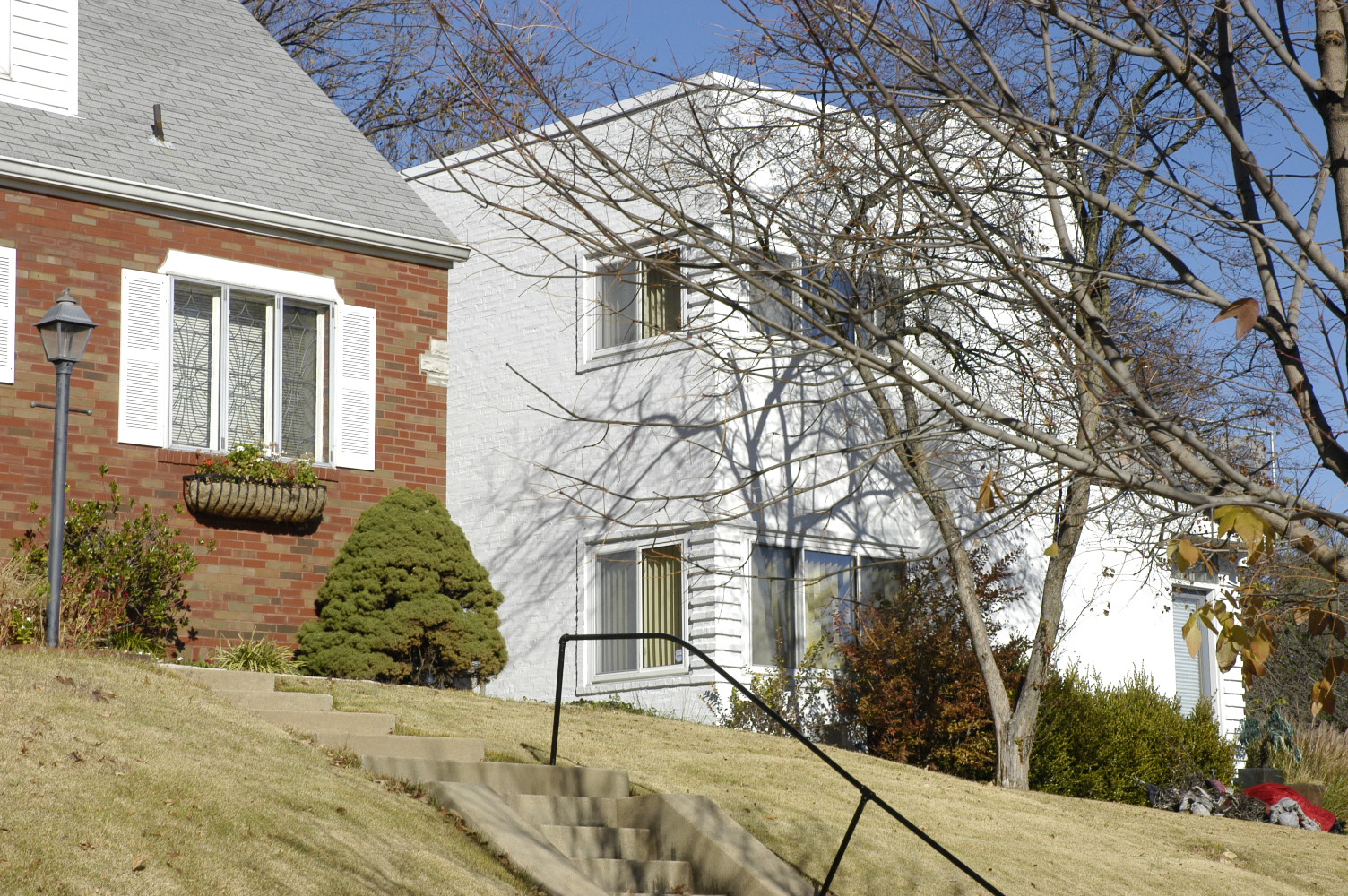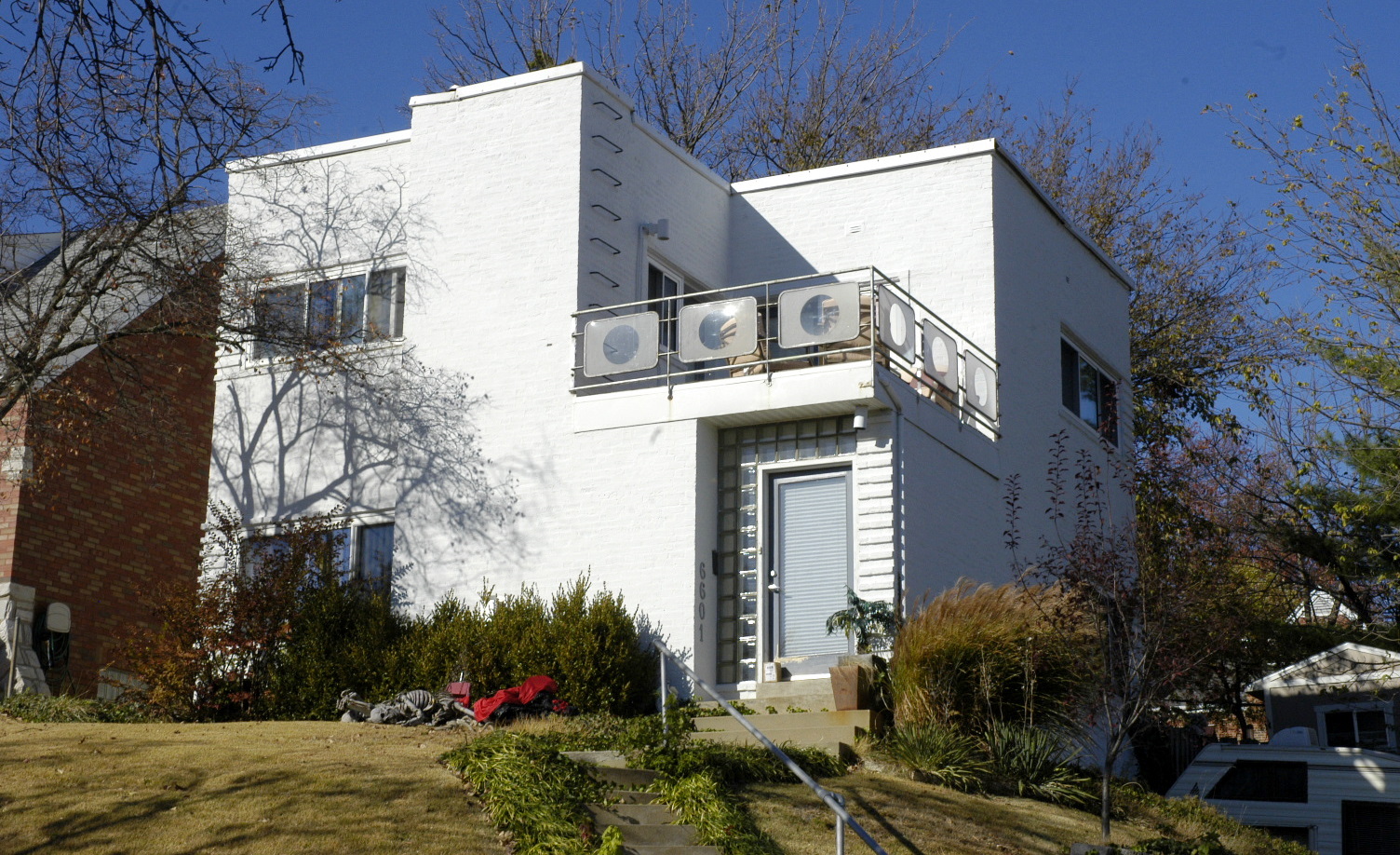 There are also quite a few sided homes sprinkled in on the west side of the neighborhood near the city limits and the Ellendale neighborhood.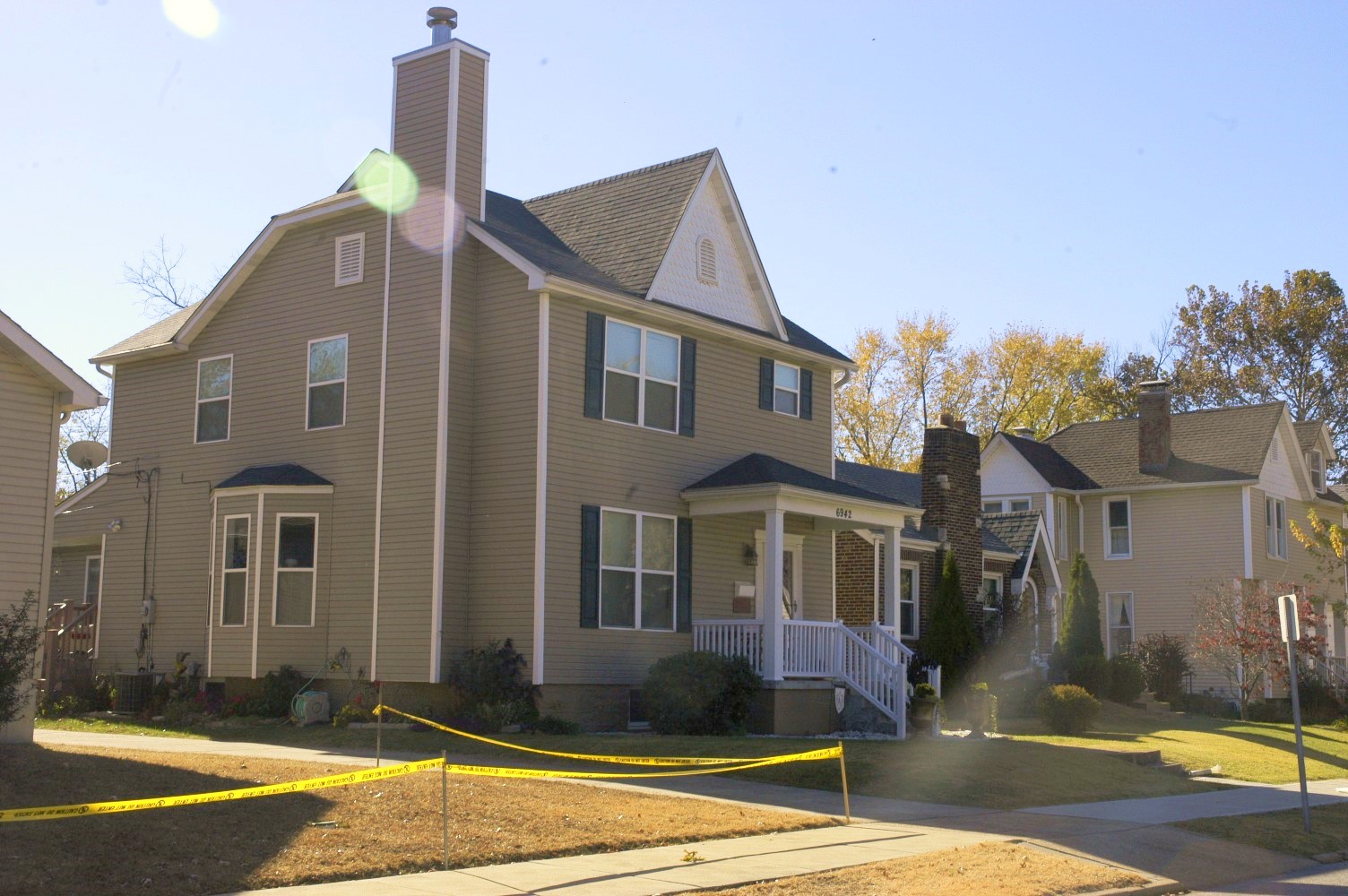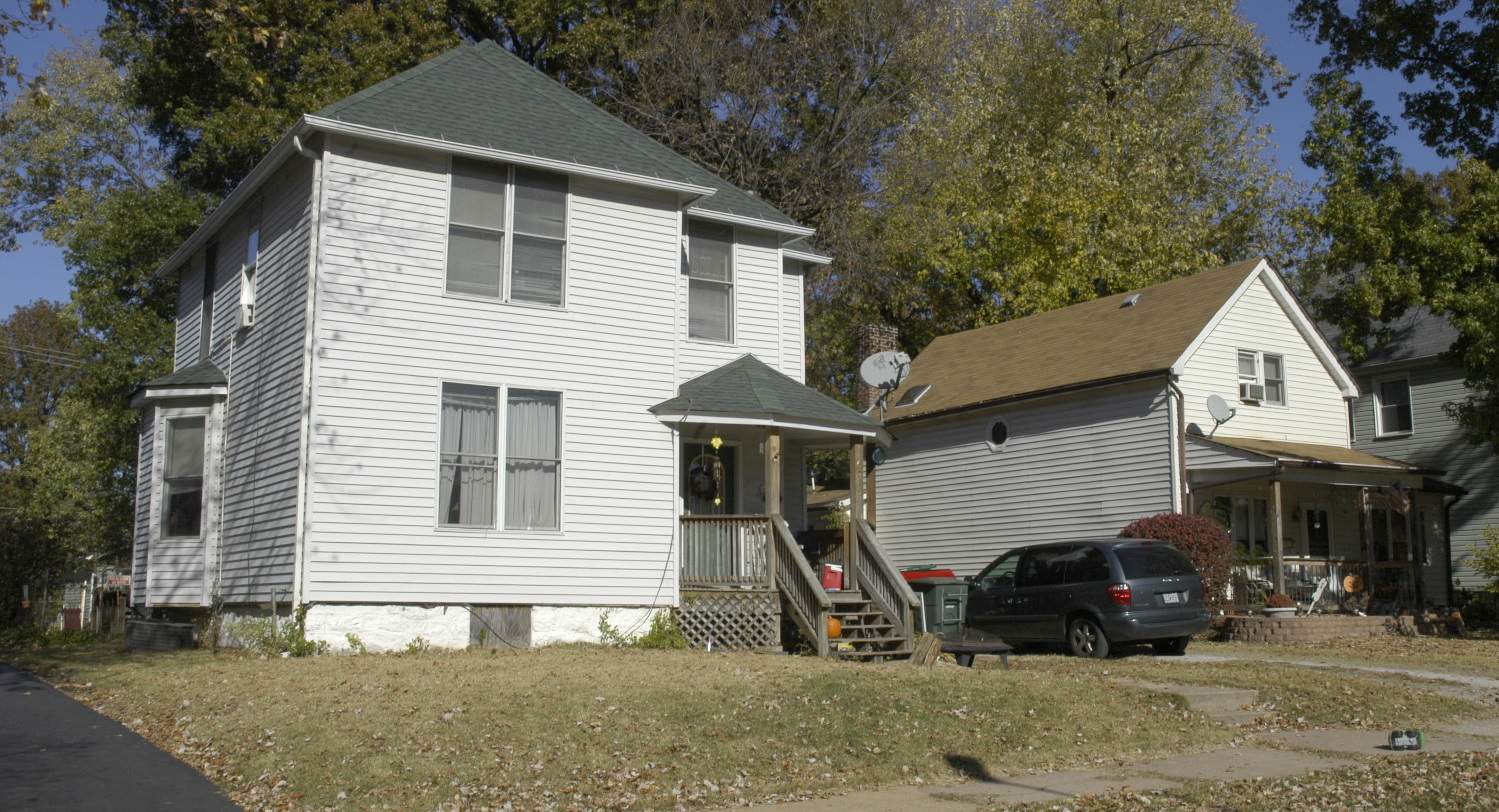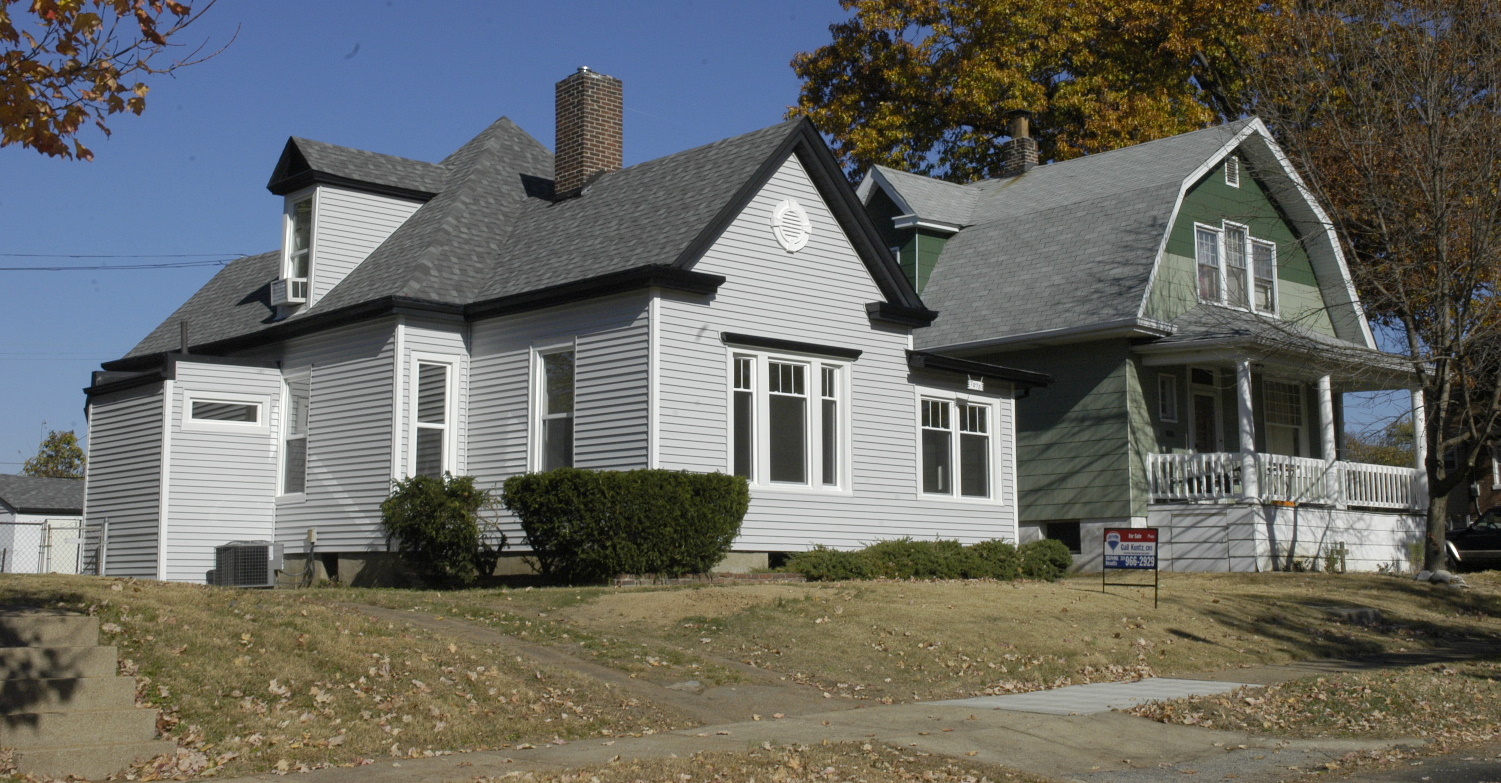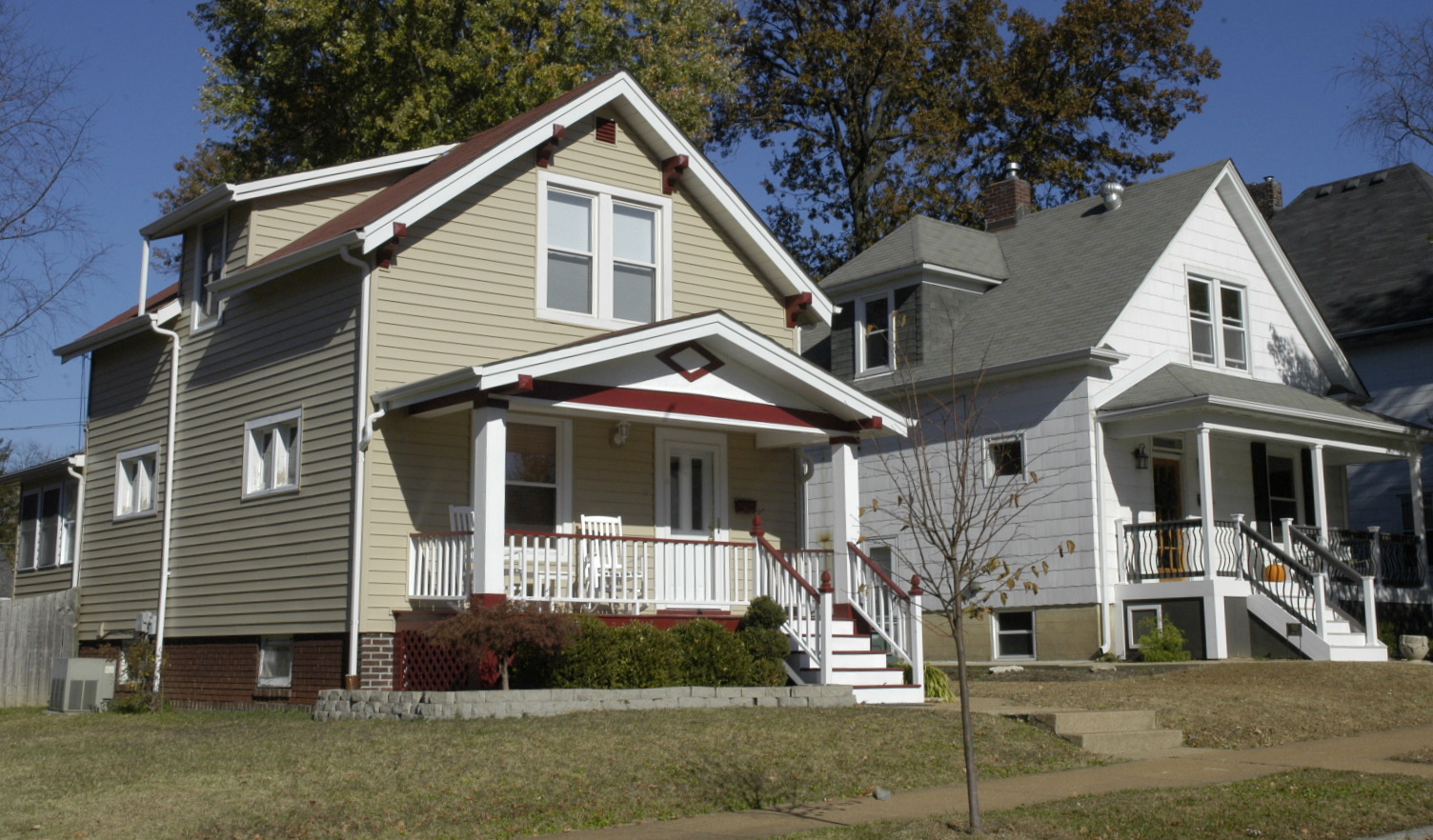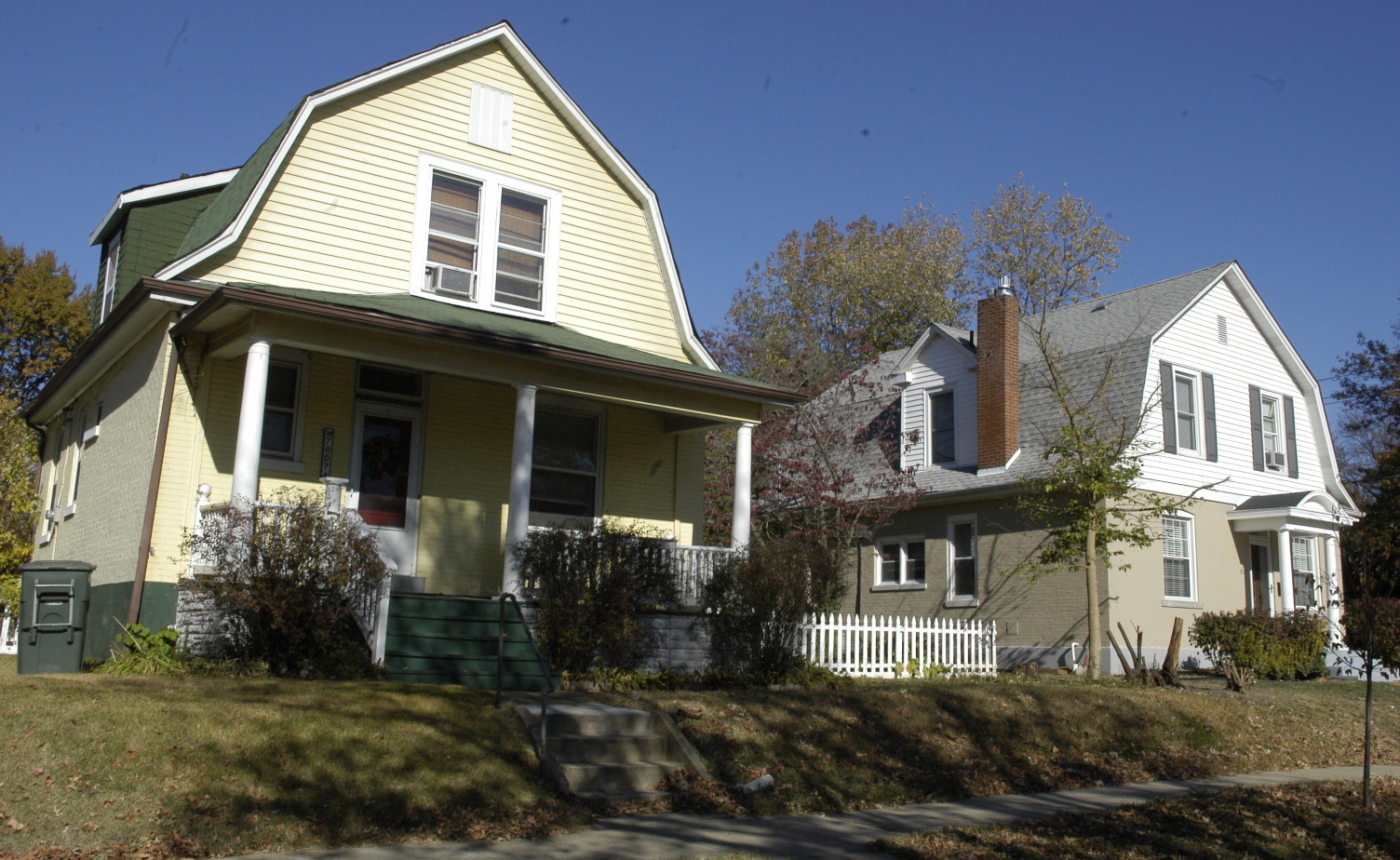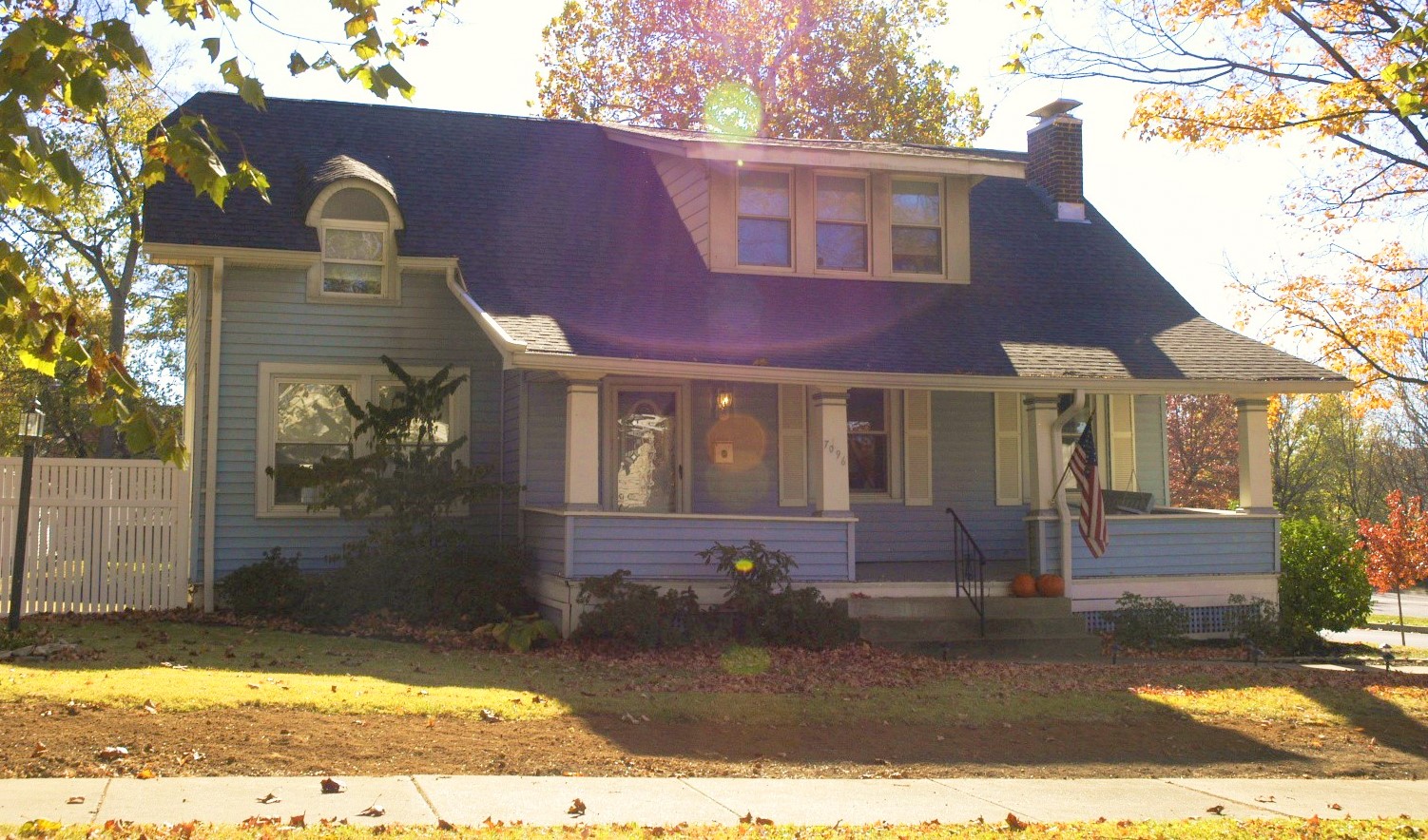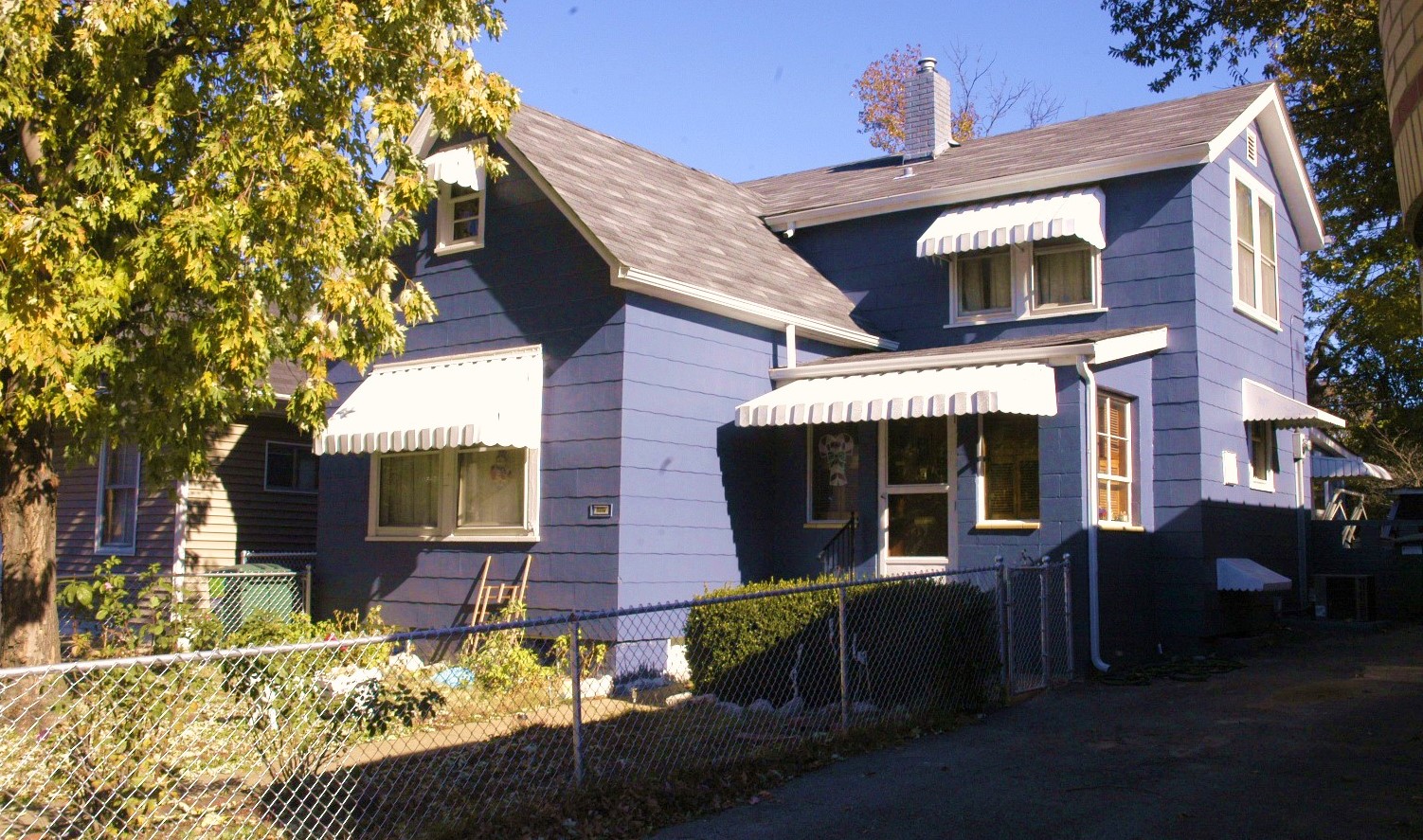 There are many beautiful churches that blend in well with the homes: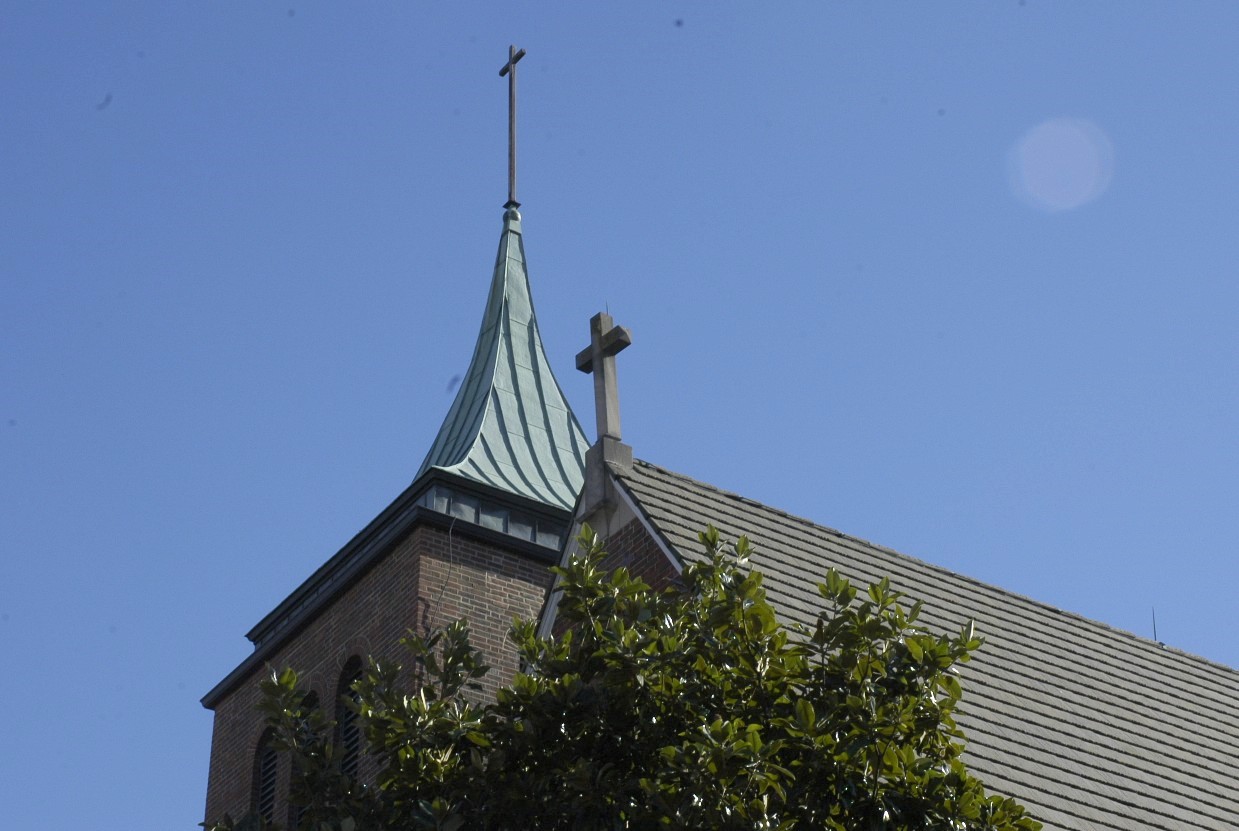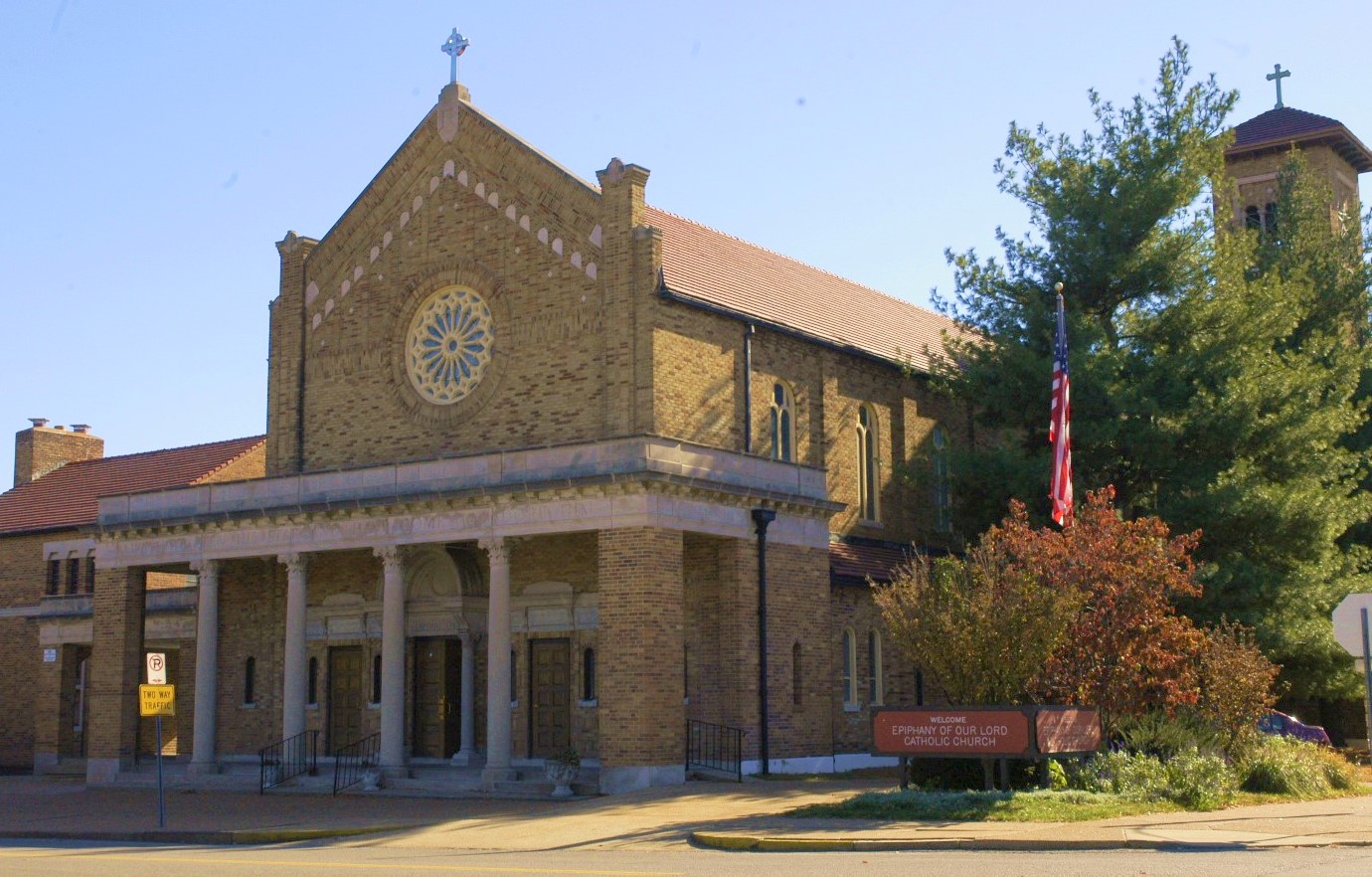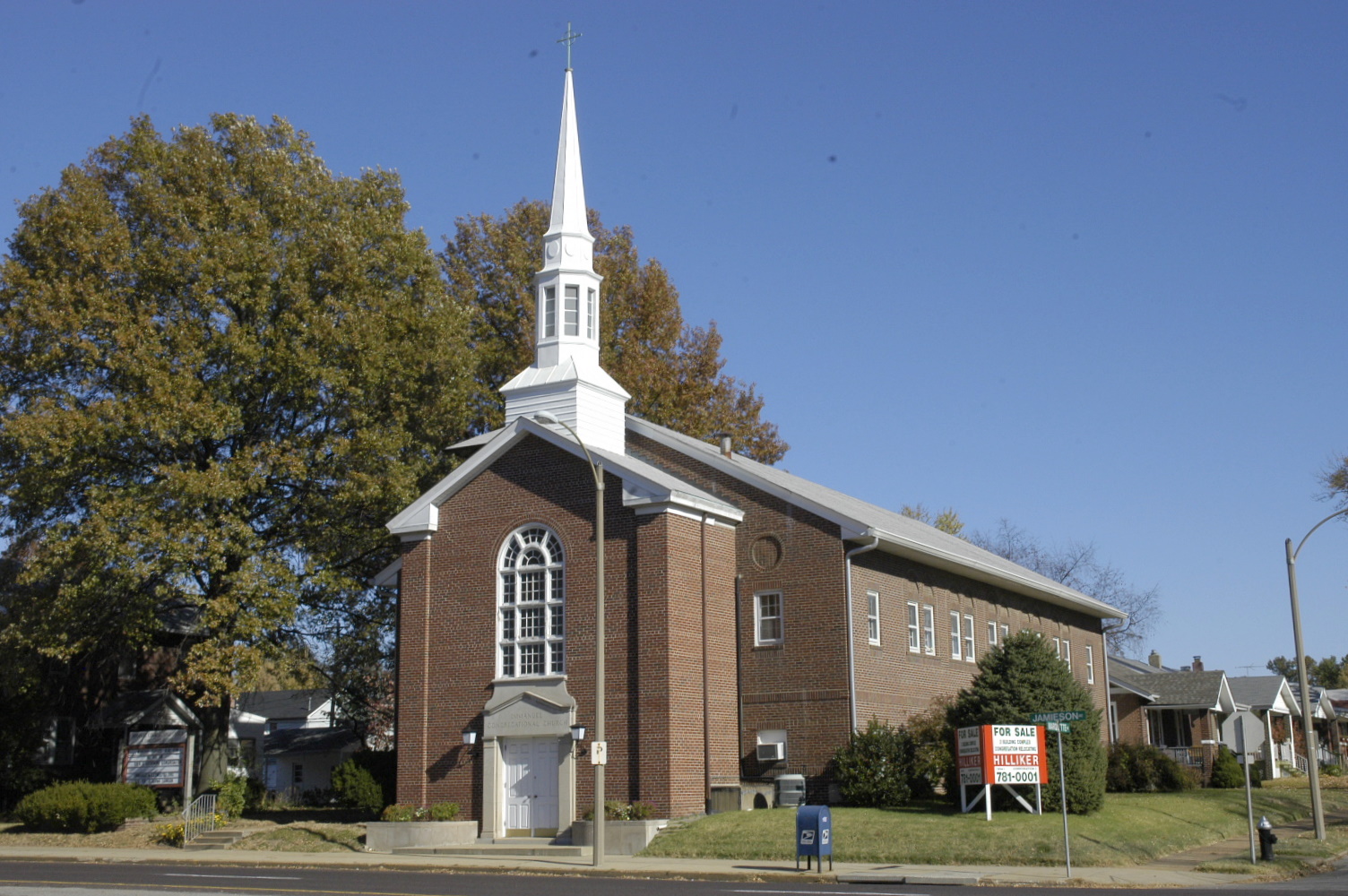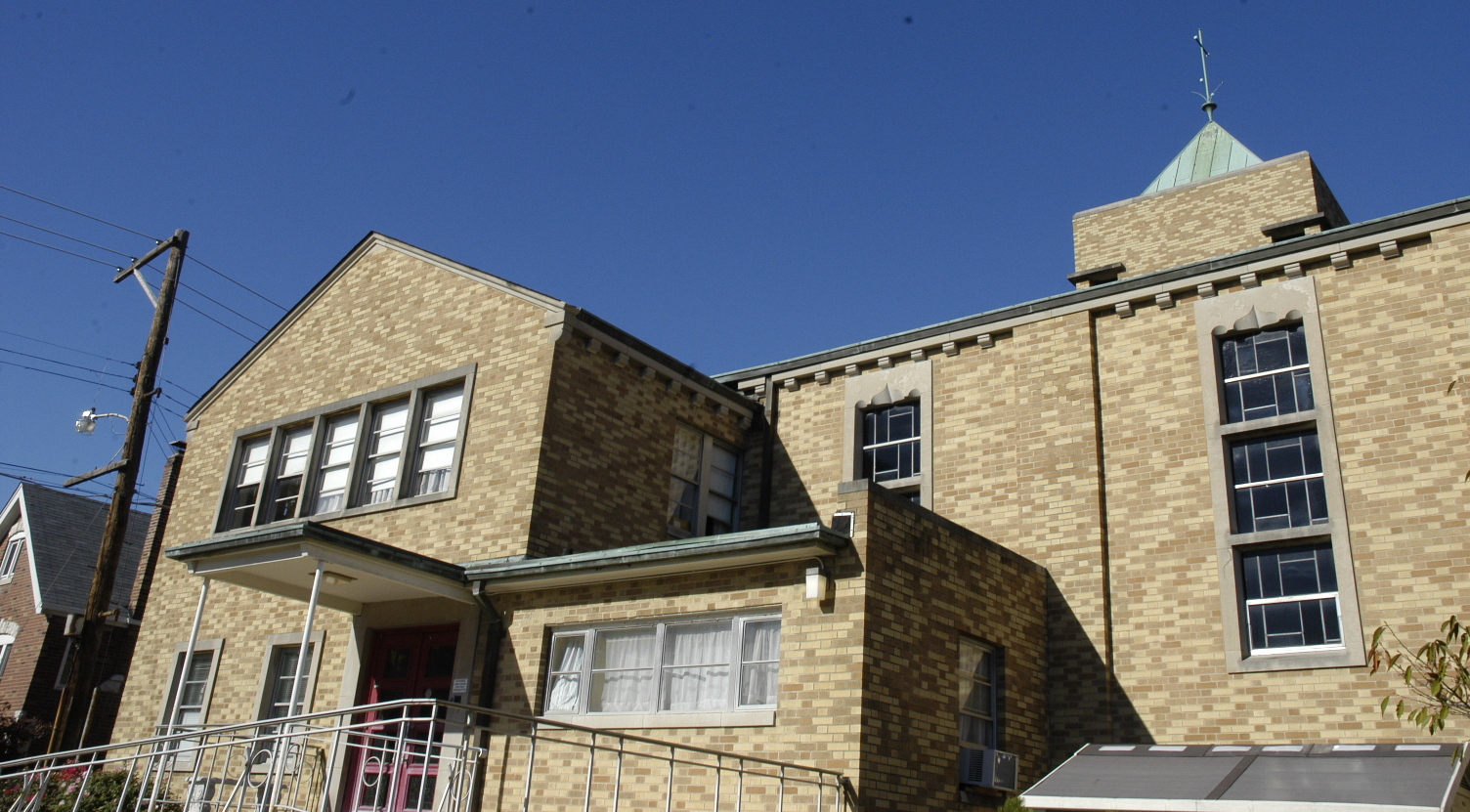 Mallinkrodt School will house the second gifted program in the St. Louis Public School system: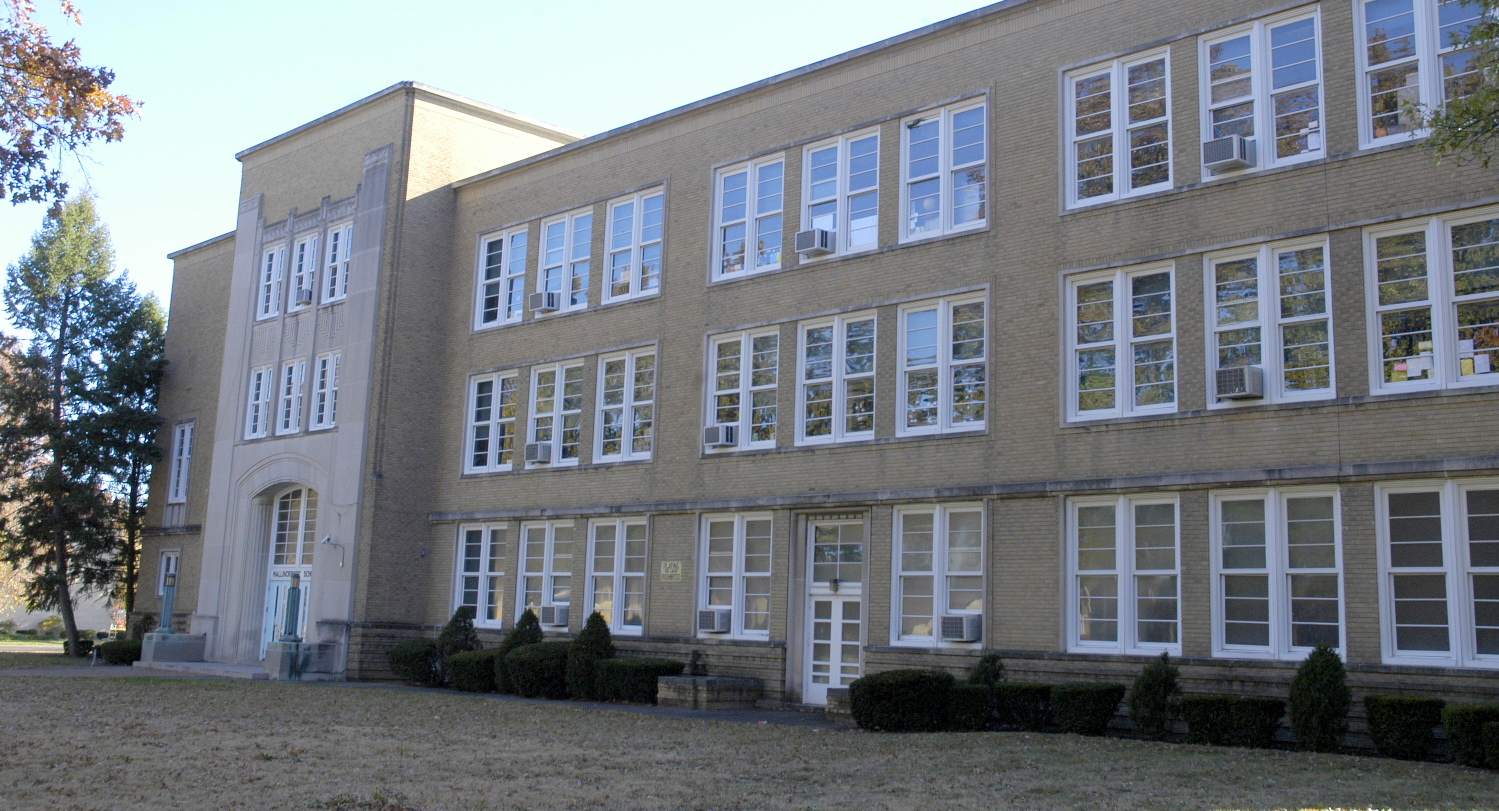 There are many things to like in Lindenwood Park. You are adjacent to many, many modern conveniences, shopping and services. There are businesses and restaurants all over both national chain and local independent. The intersection of Chippewa and Hampton is one of the busiest in the city with Target, Hampton Village, banks, Walgreens, etc all at your convenient disposal. The park and ride Shrewsbury Metrolink stop on the blue line is a stone's throw. It's more affordable than St. Louis Hills, but shares a lot of the charm and has a mix of suburban and urban amenities. In fact, Lindenwood Park has much of the same draws as some of the inner ring suburbs of Maplewood, Richmond Heights, Shrewsbury, Webster Groves, etc.
Chippewa and Watson Road are two of the commercial corridors of Lindenwood Park showcasing some Route 66 era sites, awesome metal and neon signs and some of the finest housing stock in the region.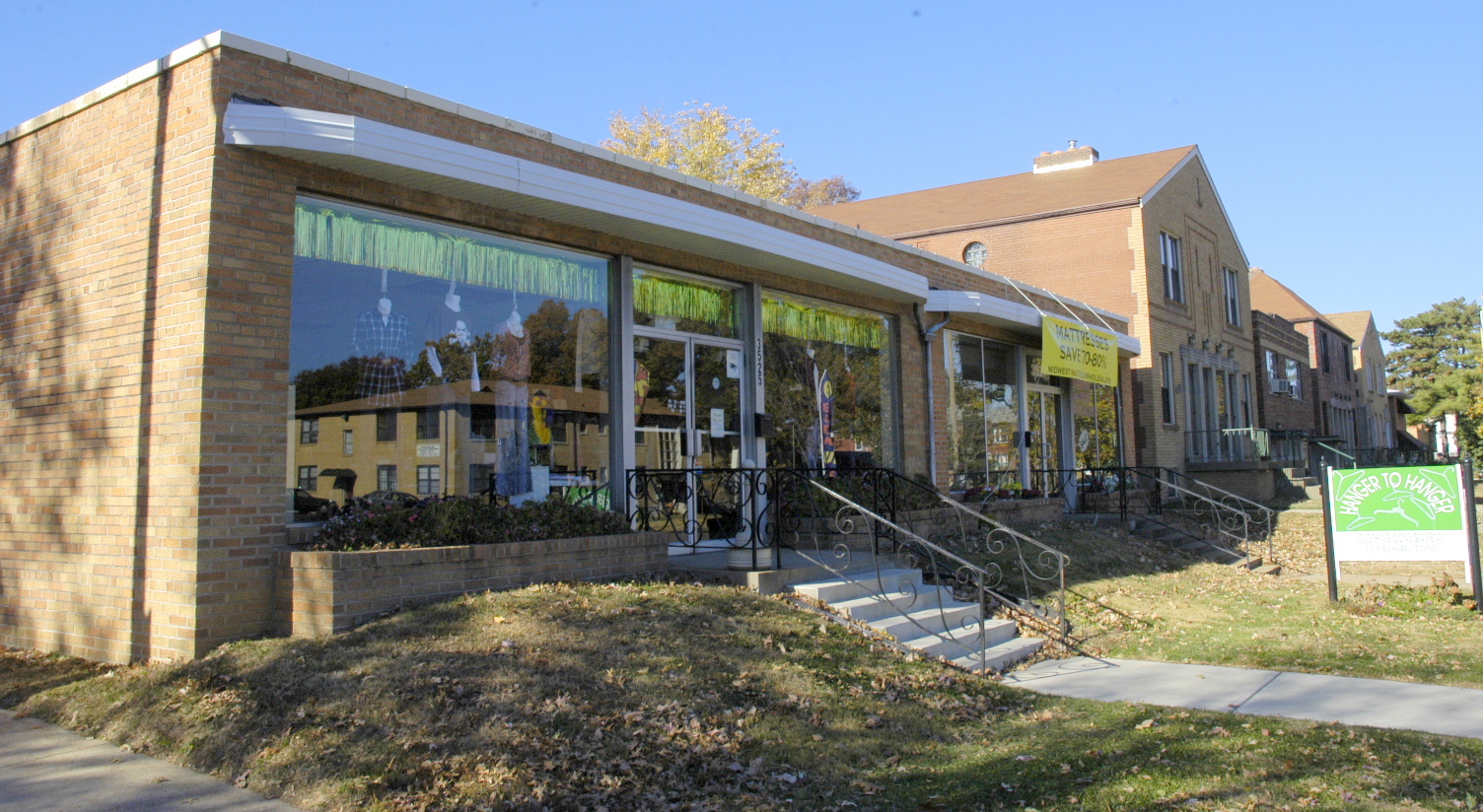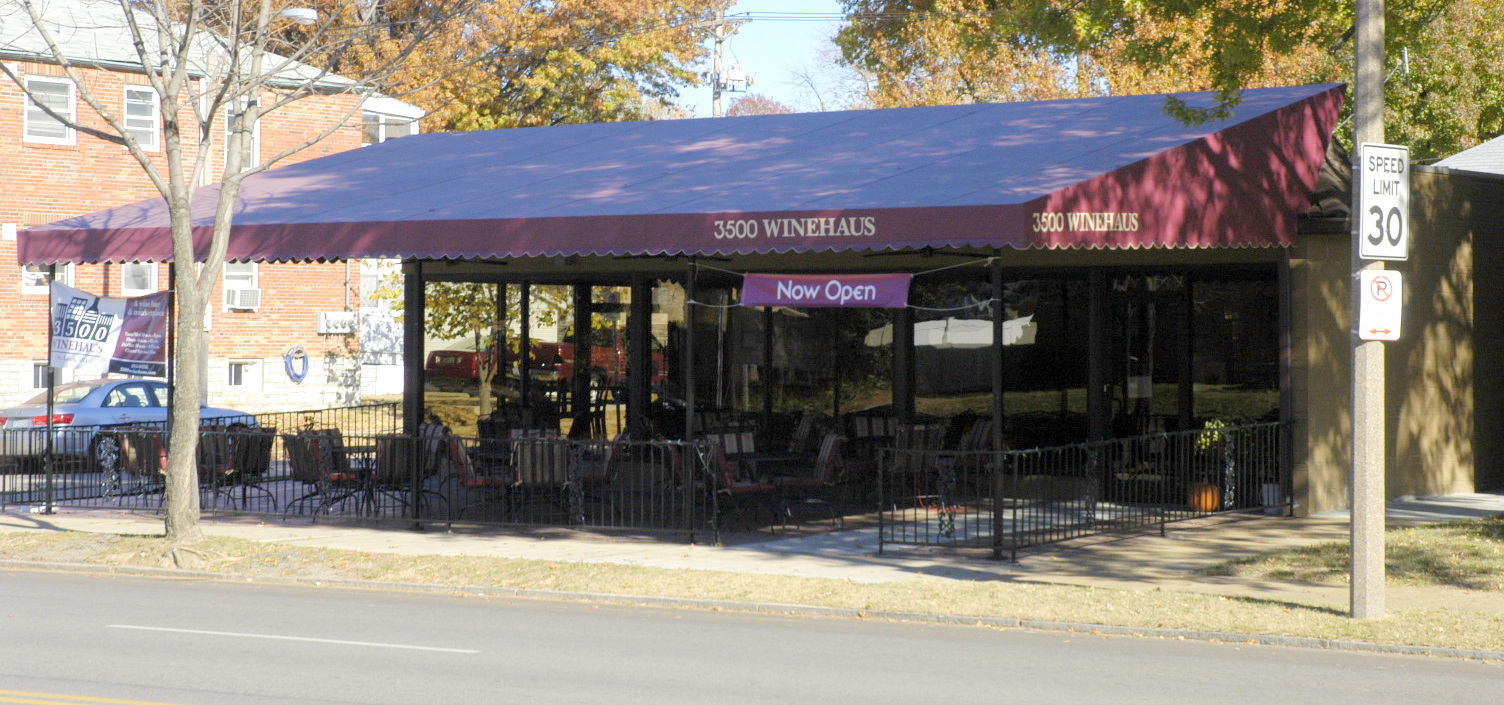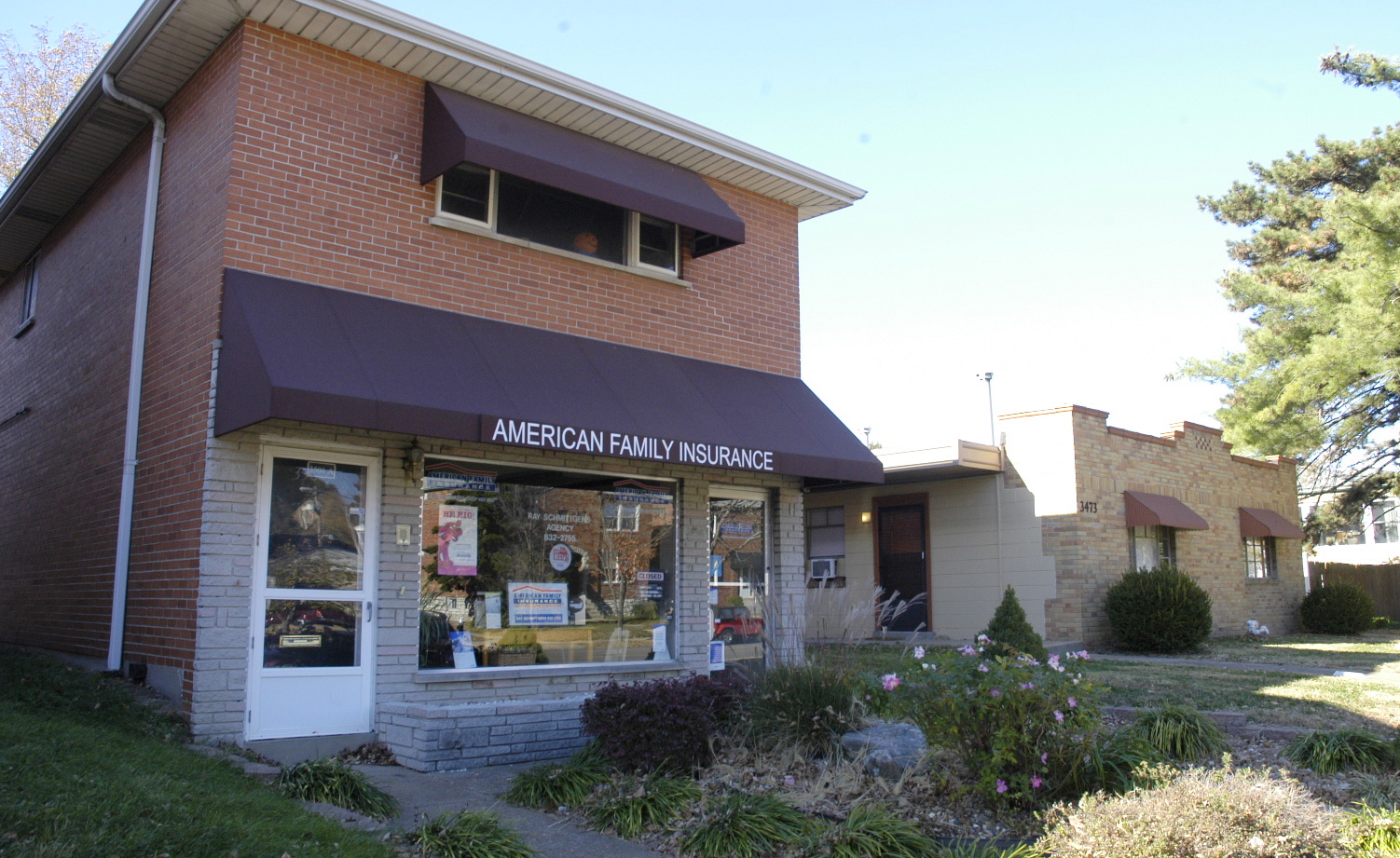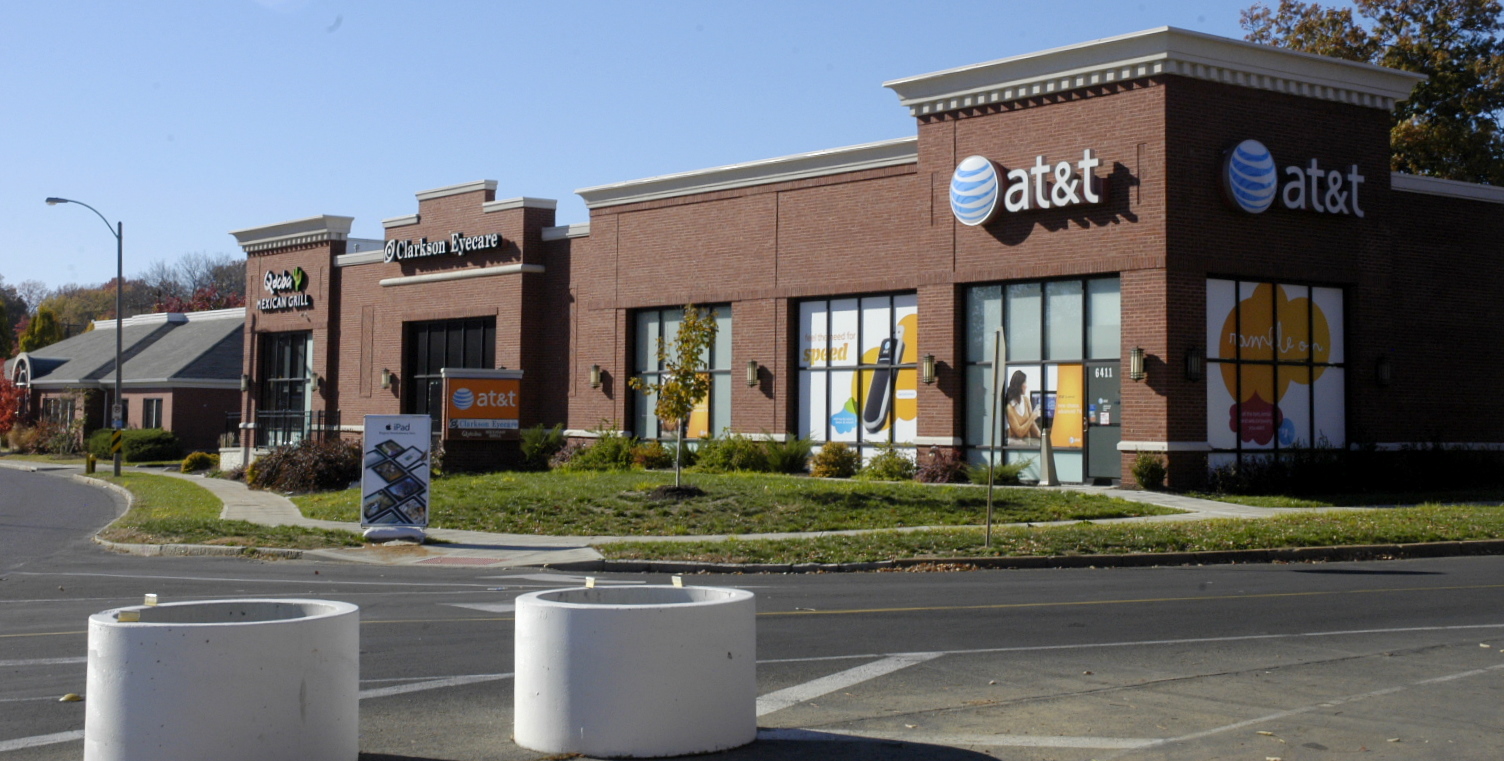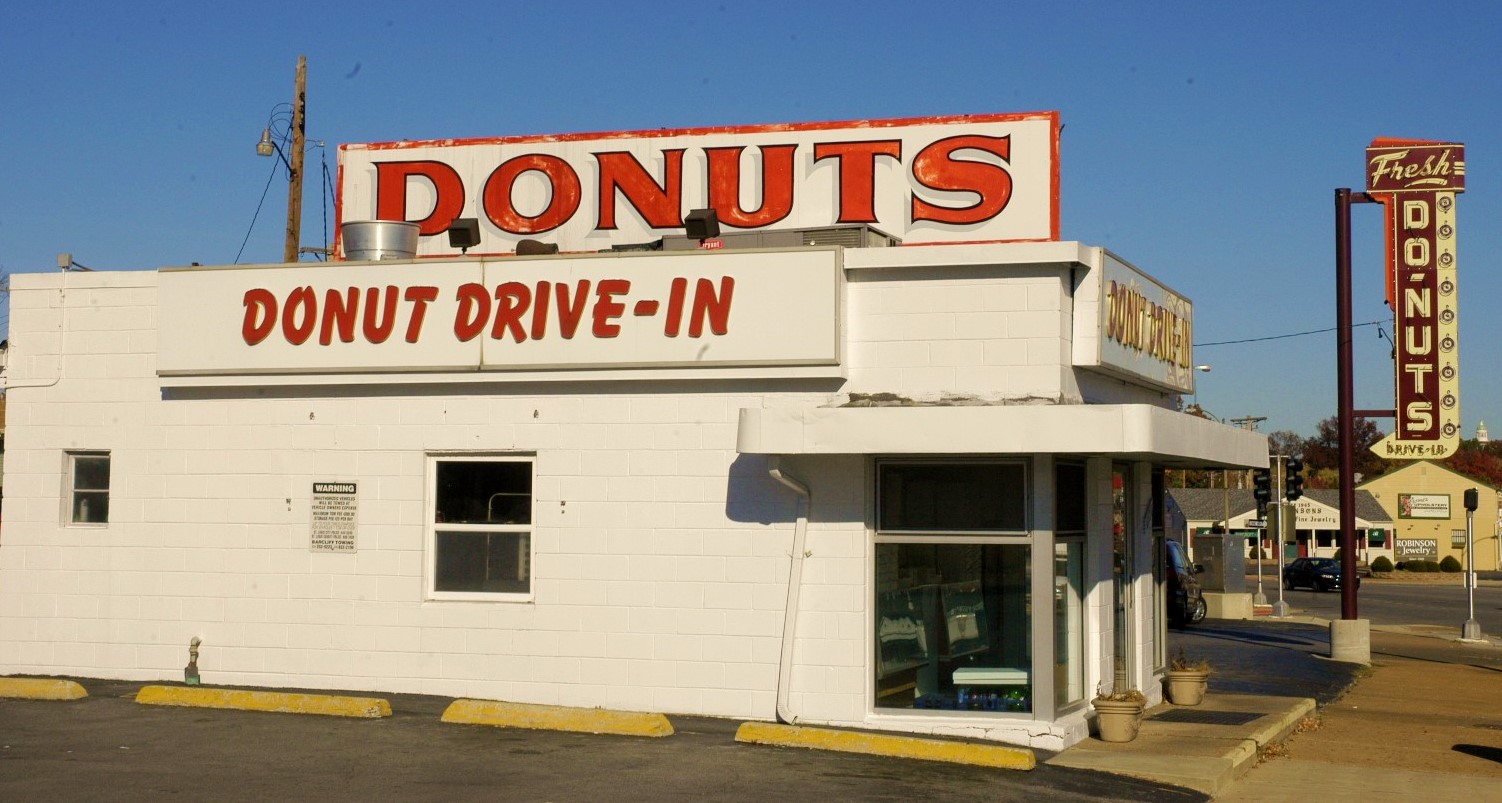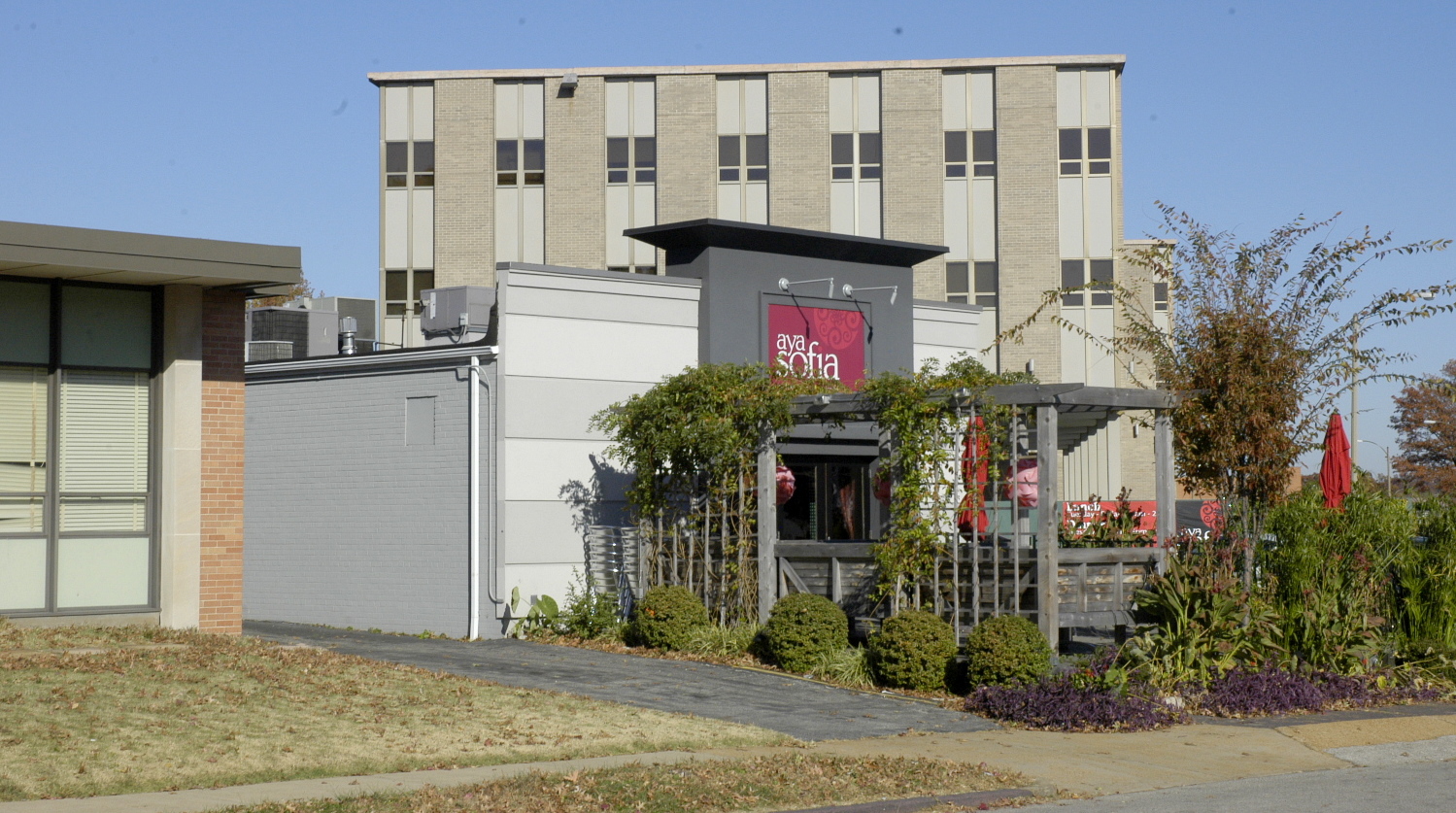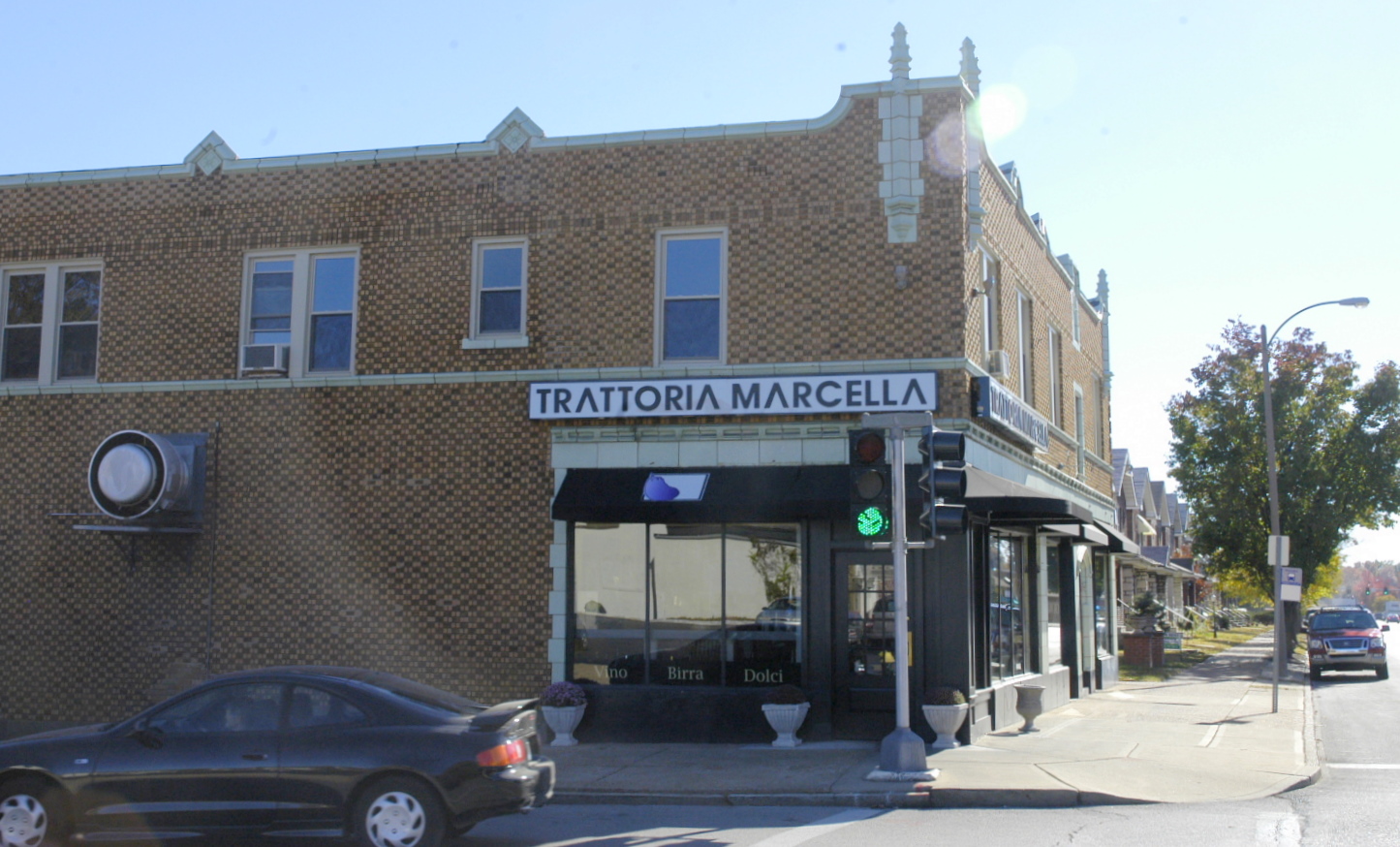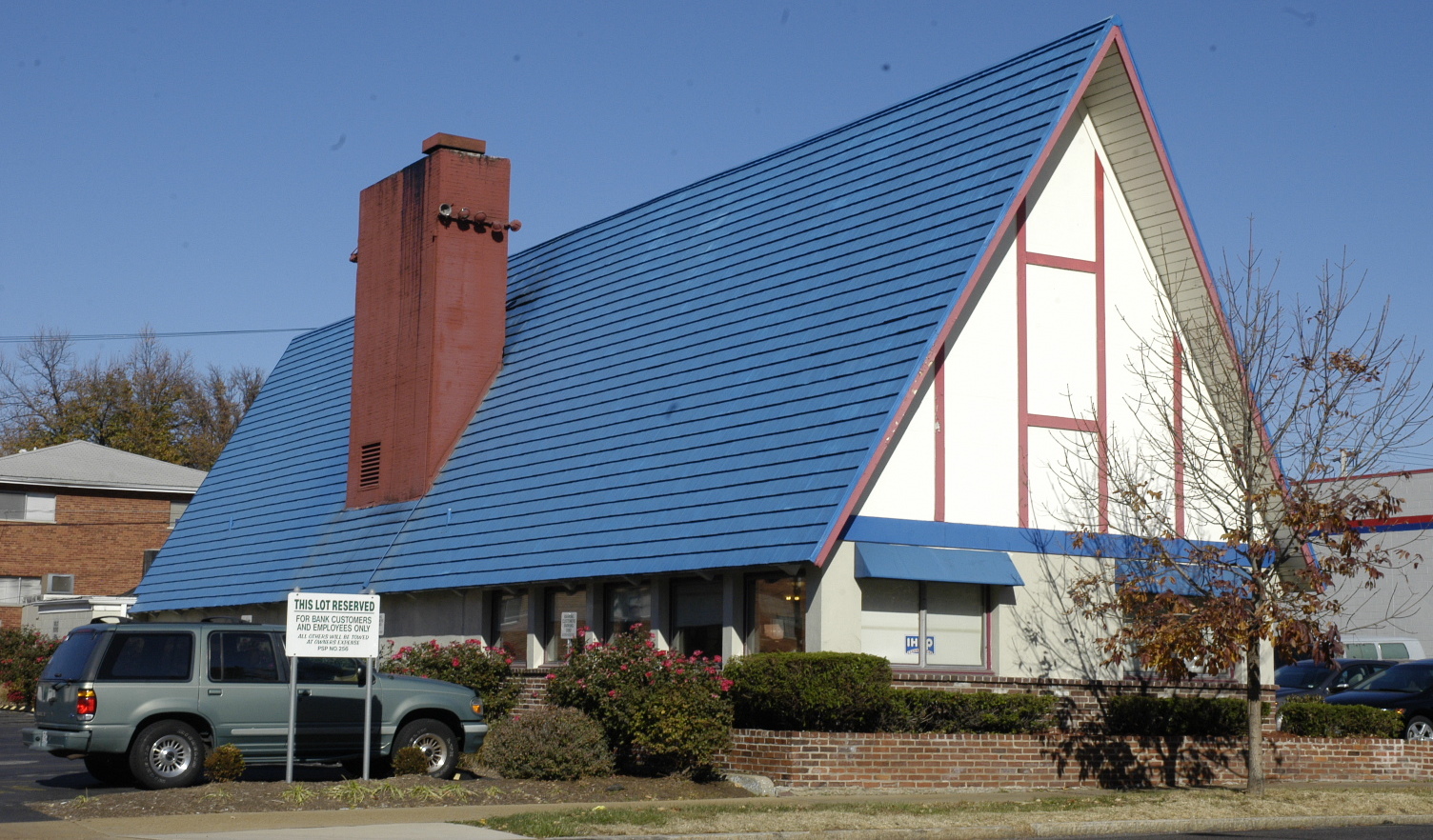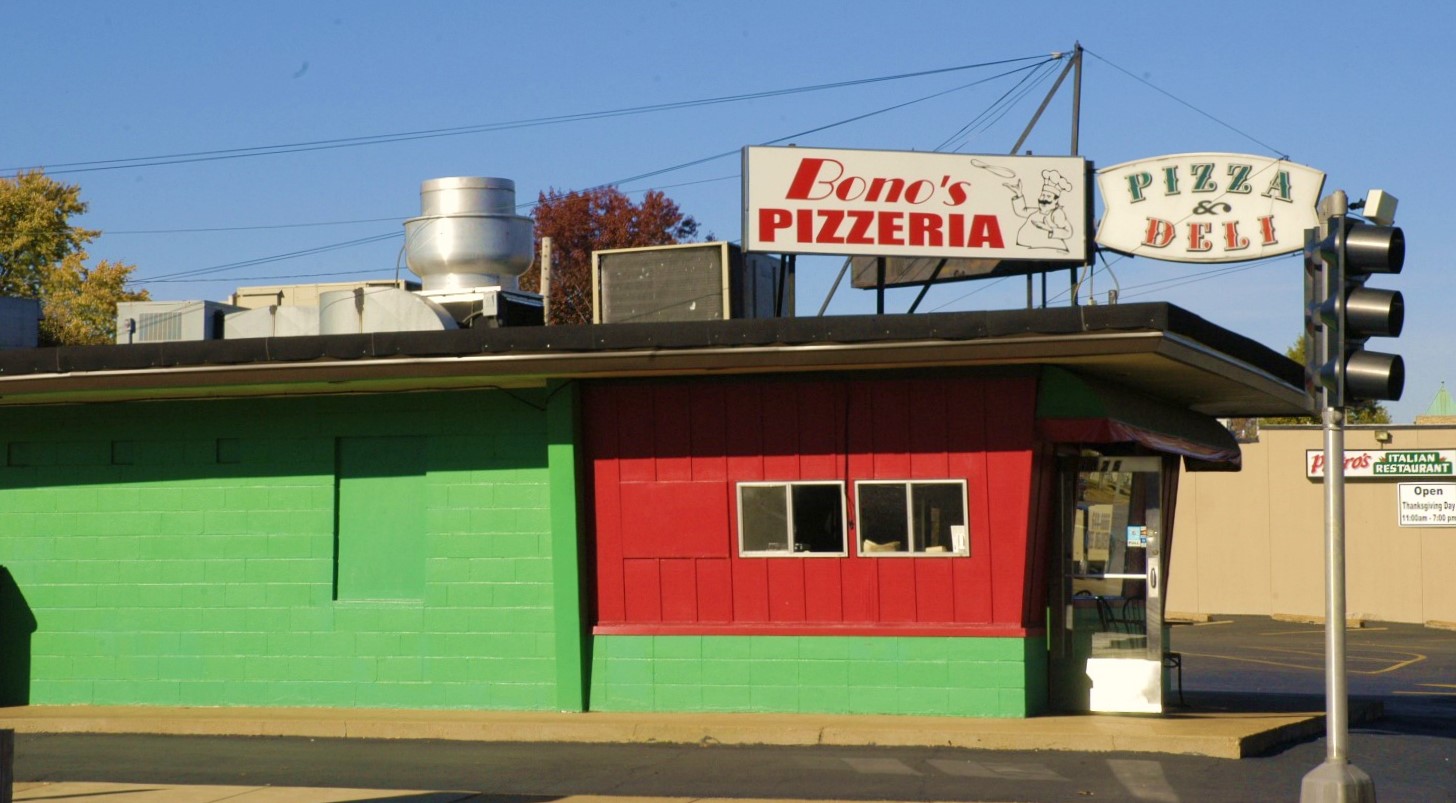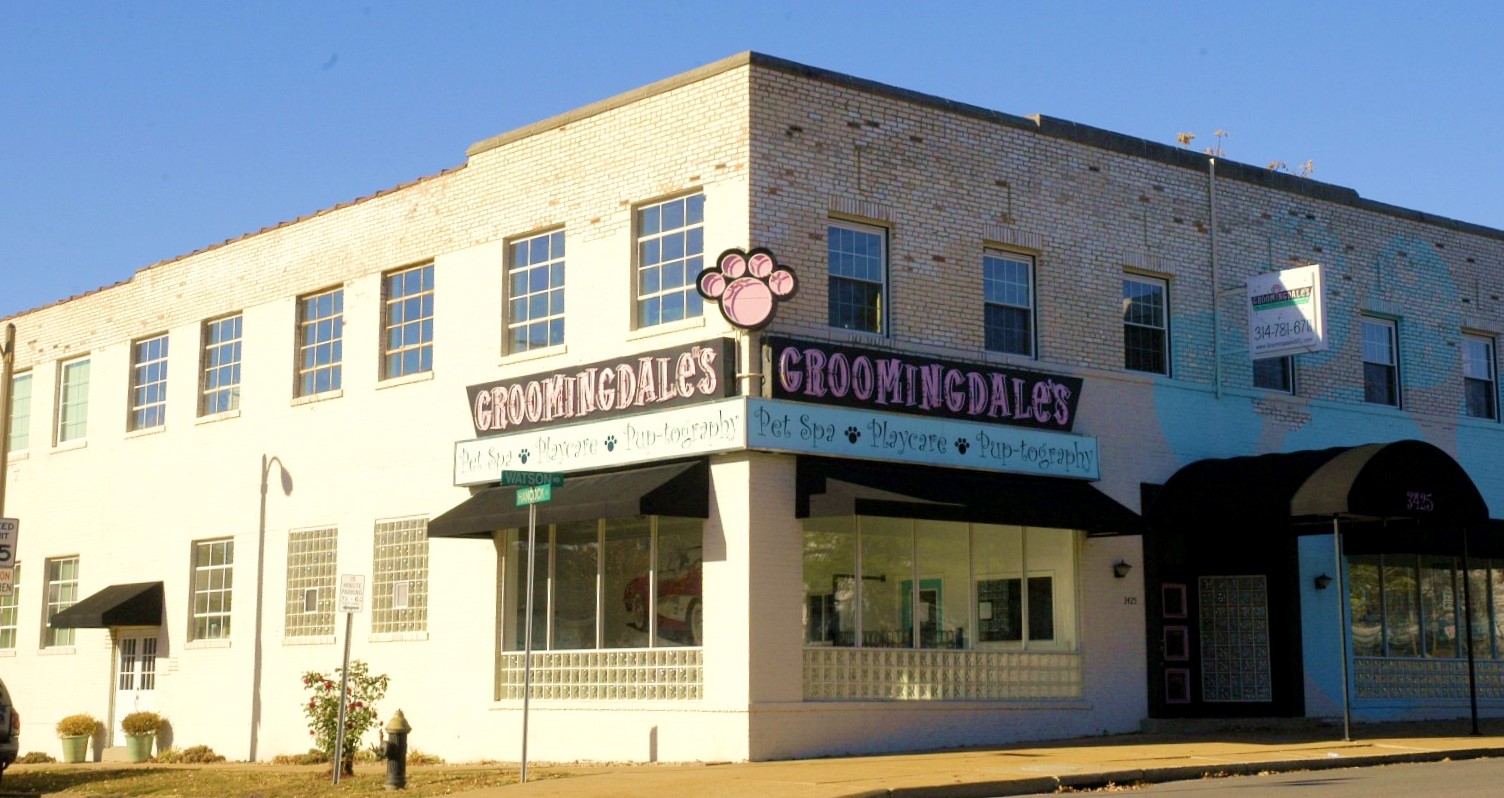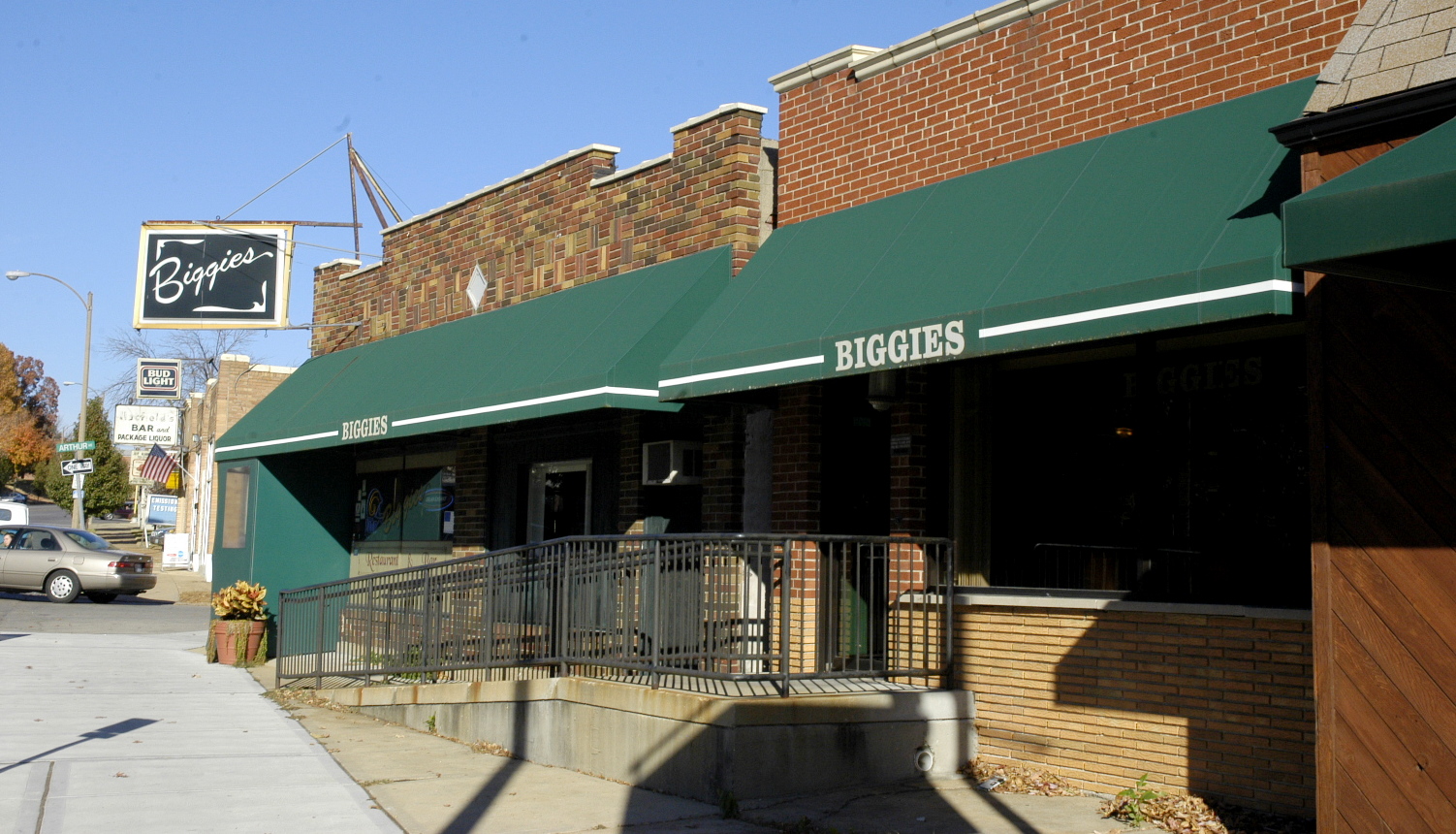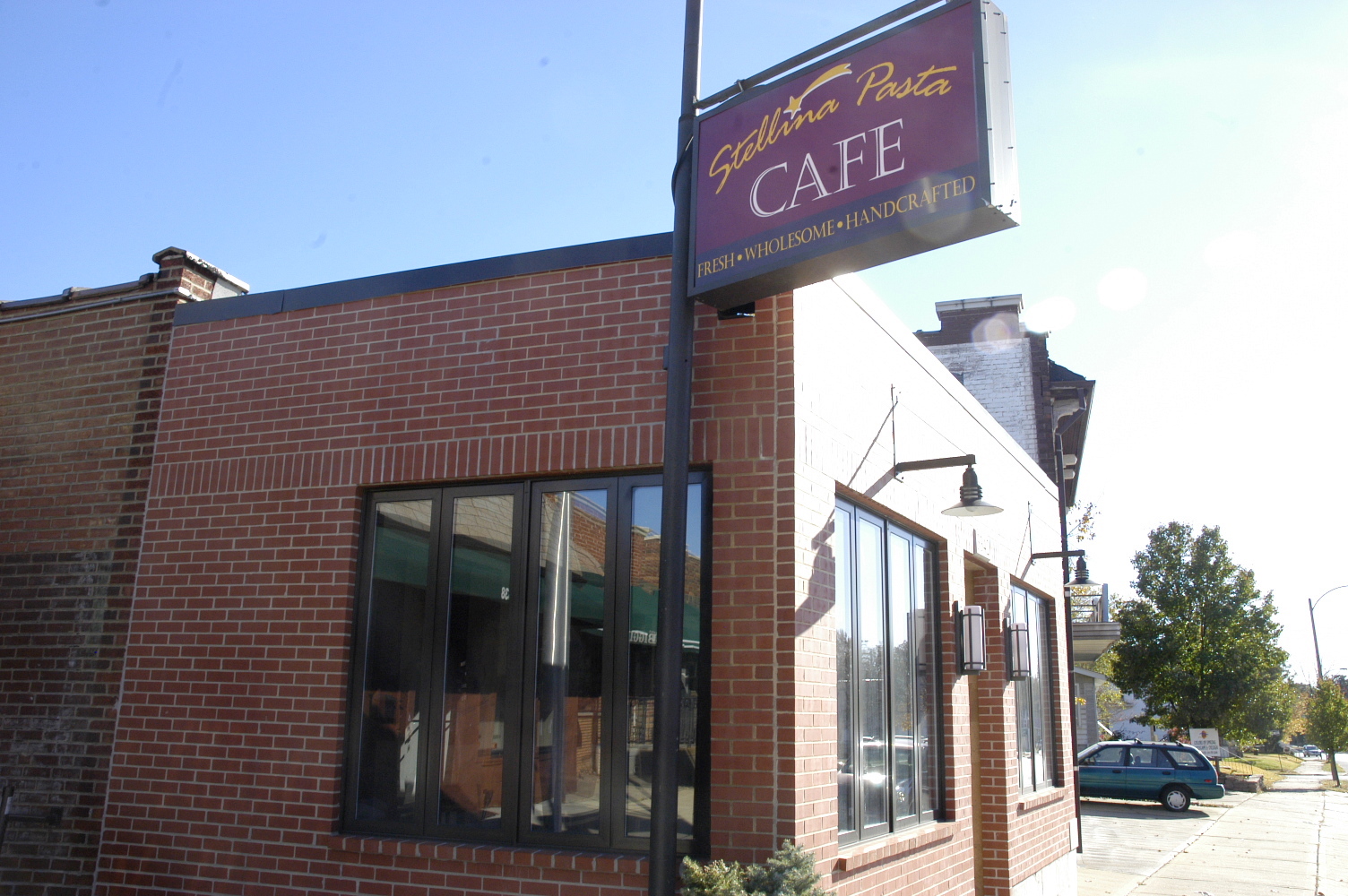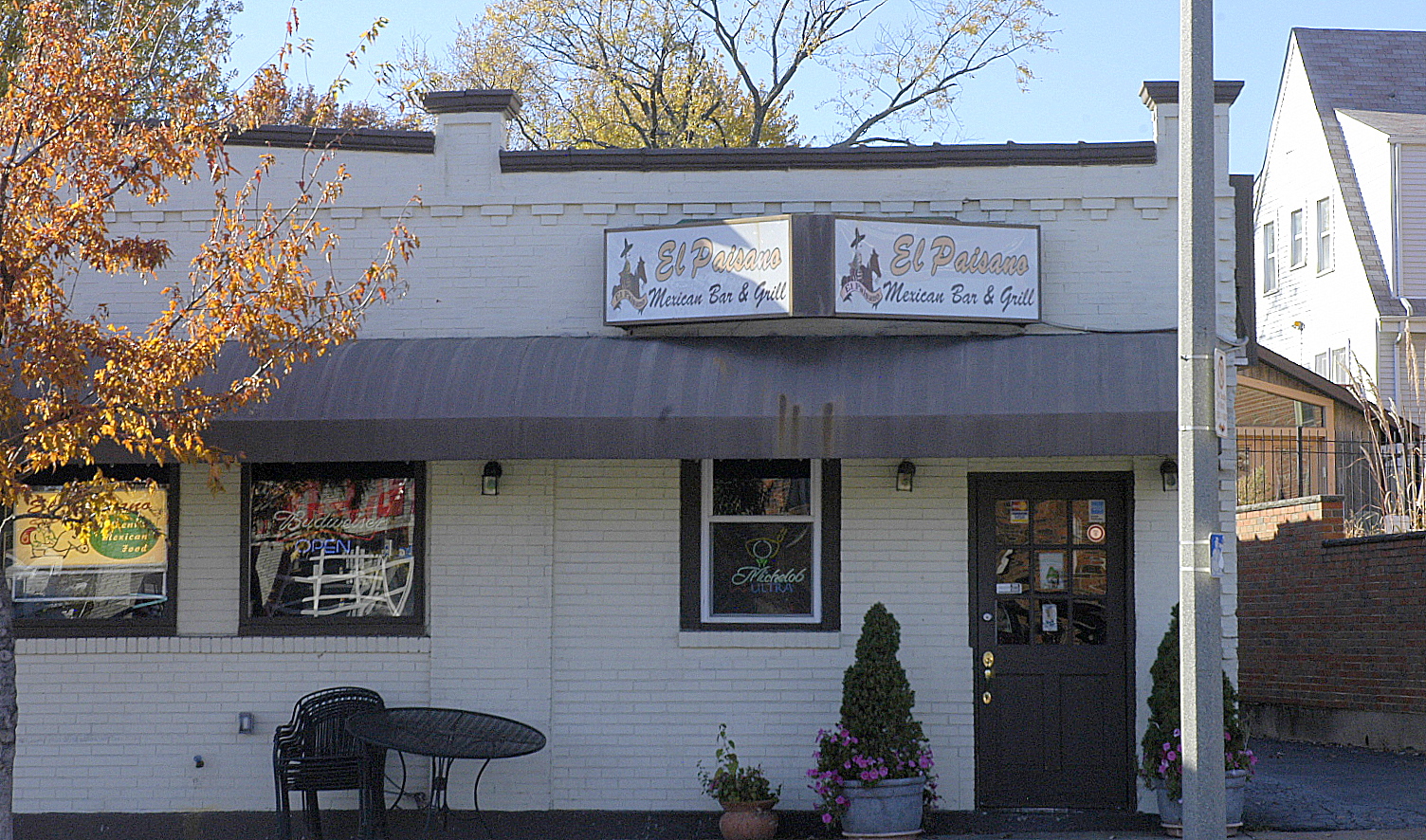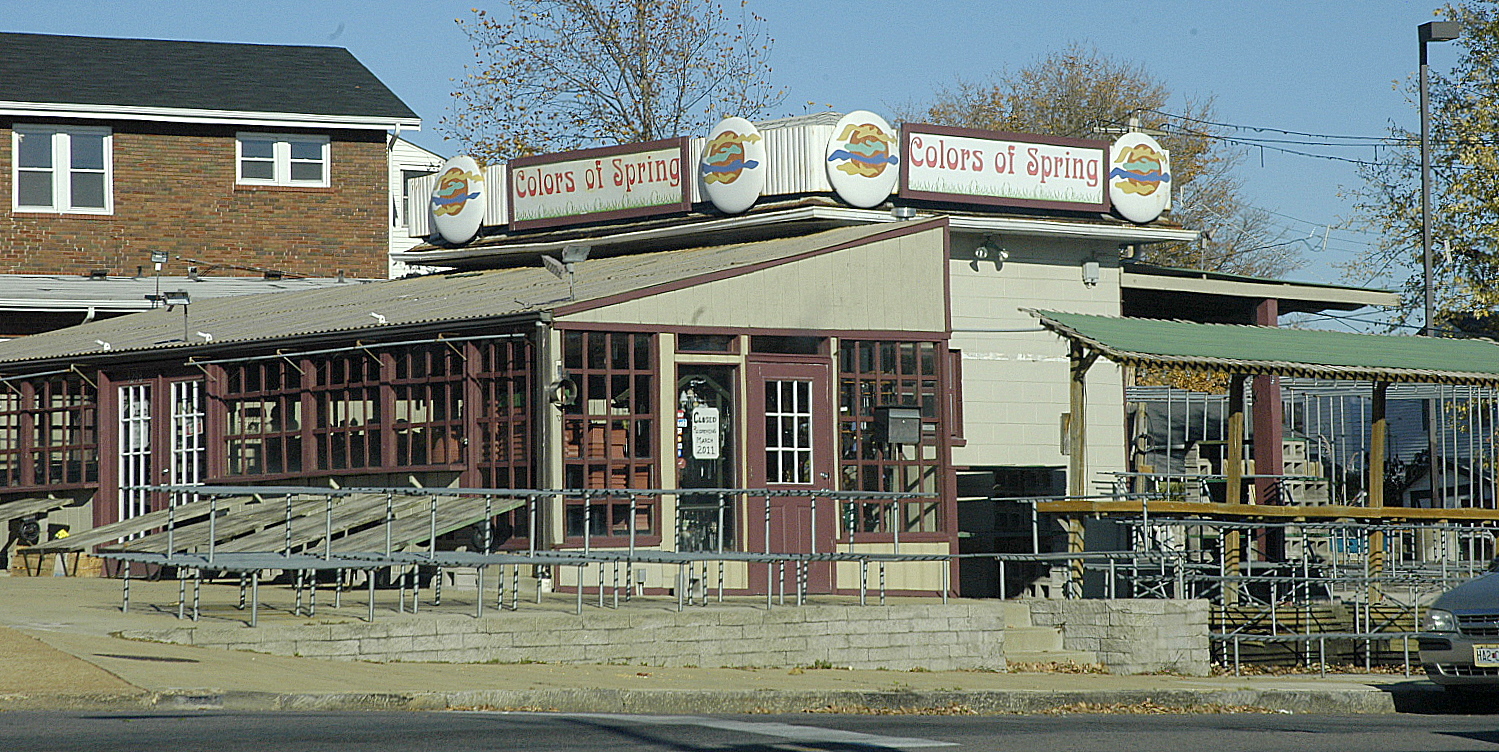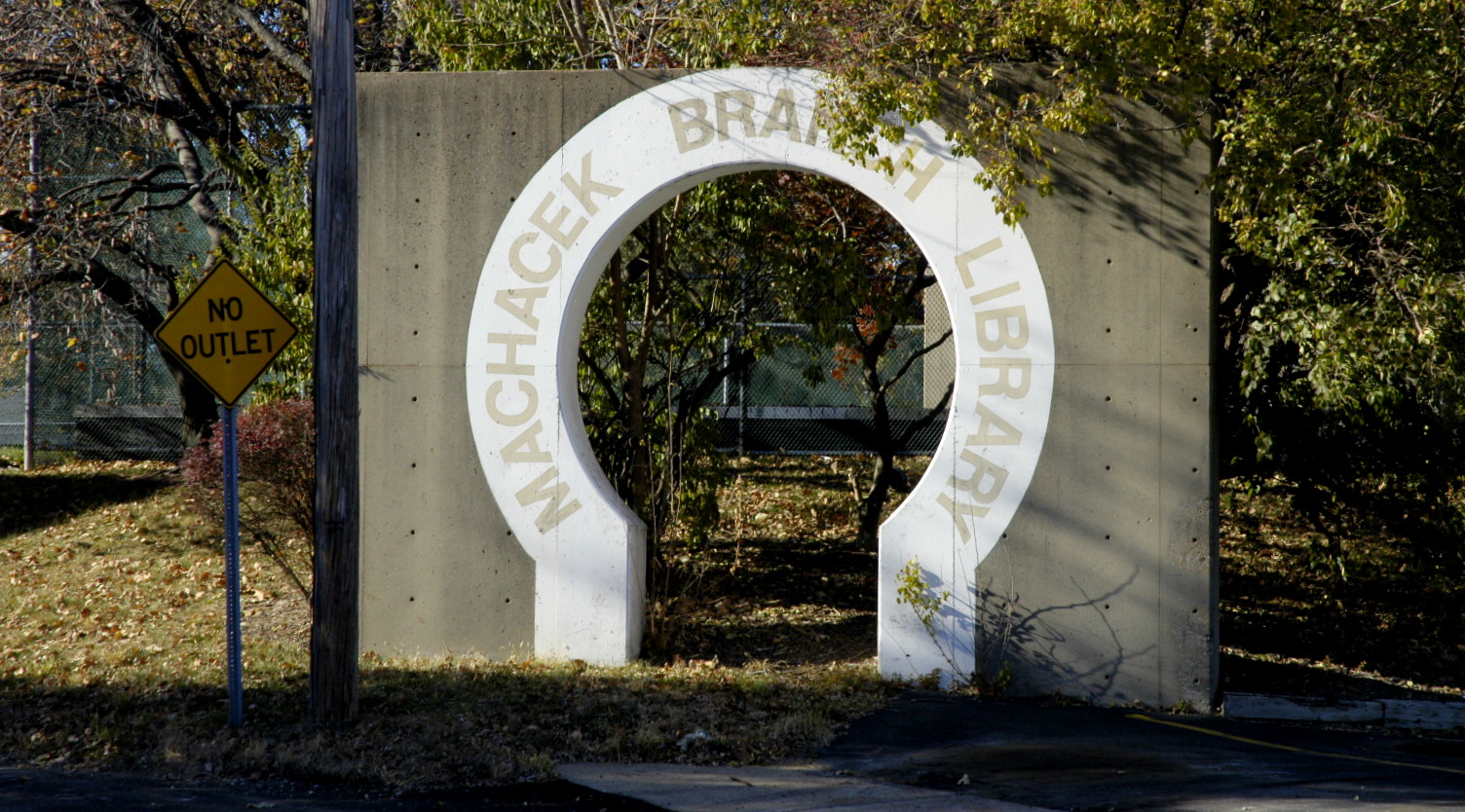 Ivanhoe between Flyer and Arsenal is a 3rd commercial corridor with plenty of bars, shops and restaurants to warrant a visit.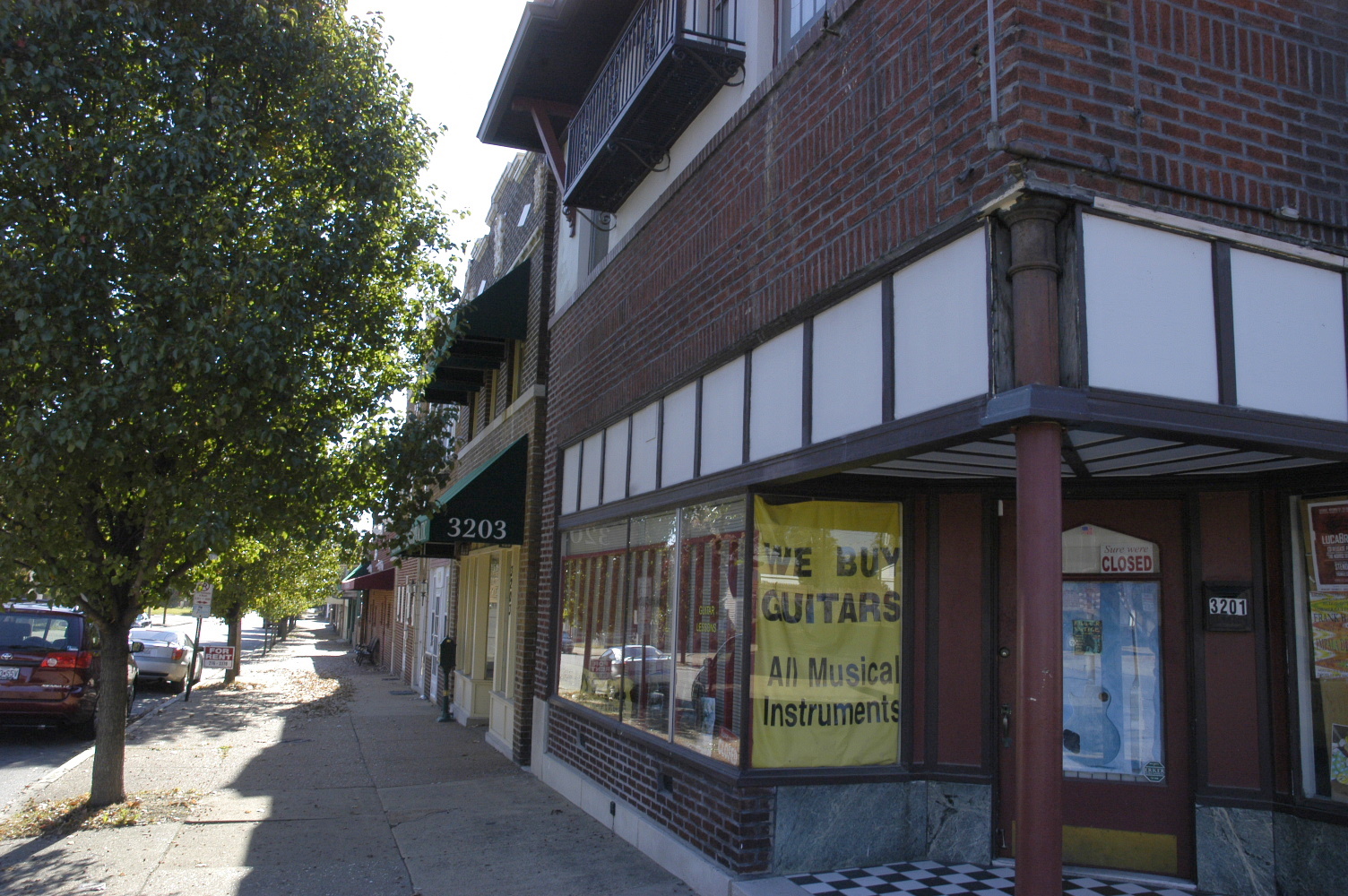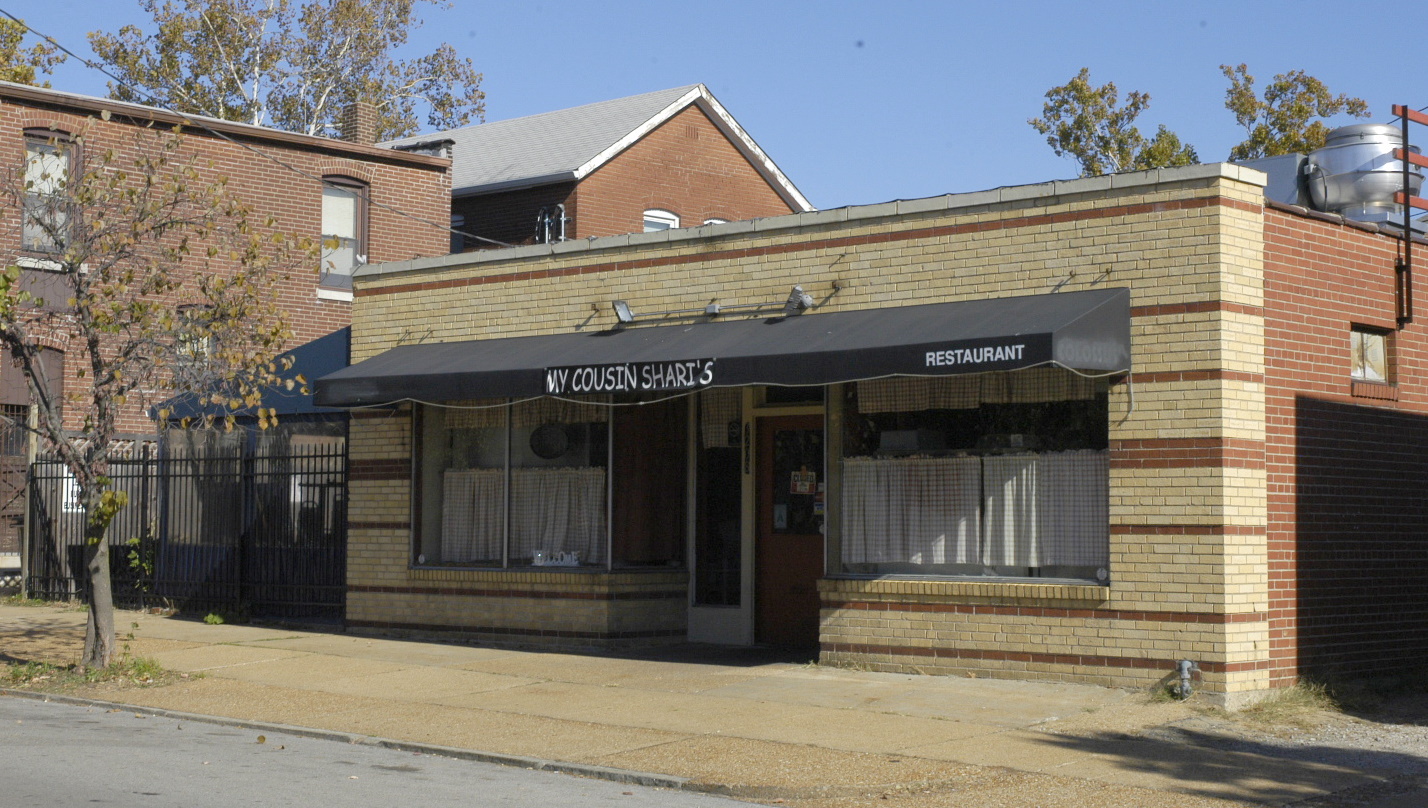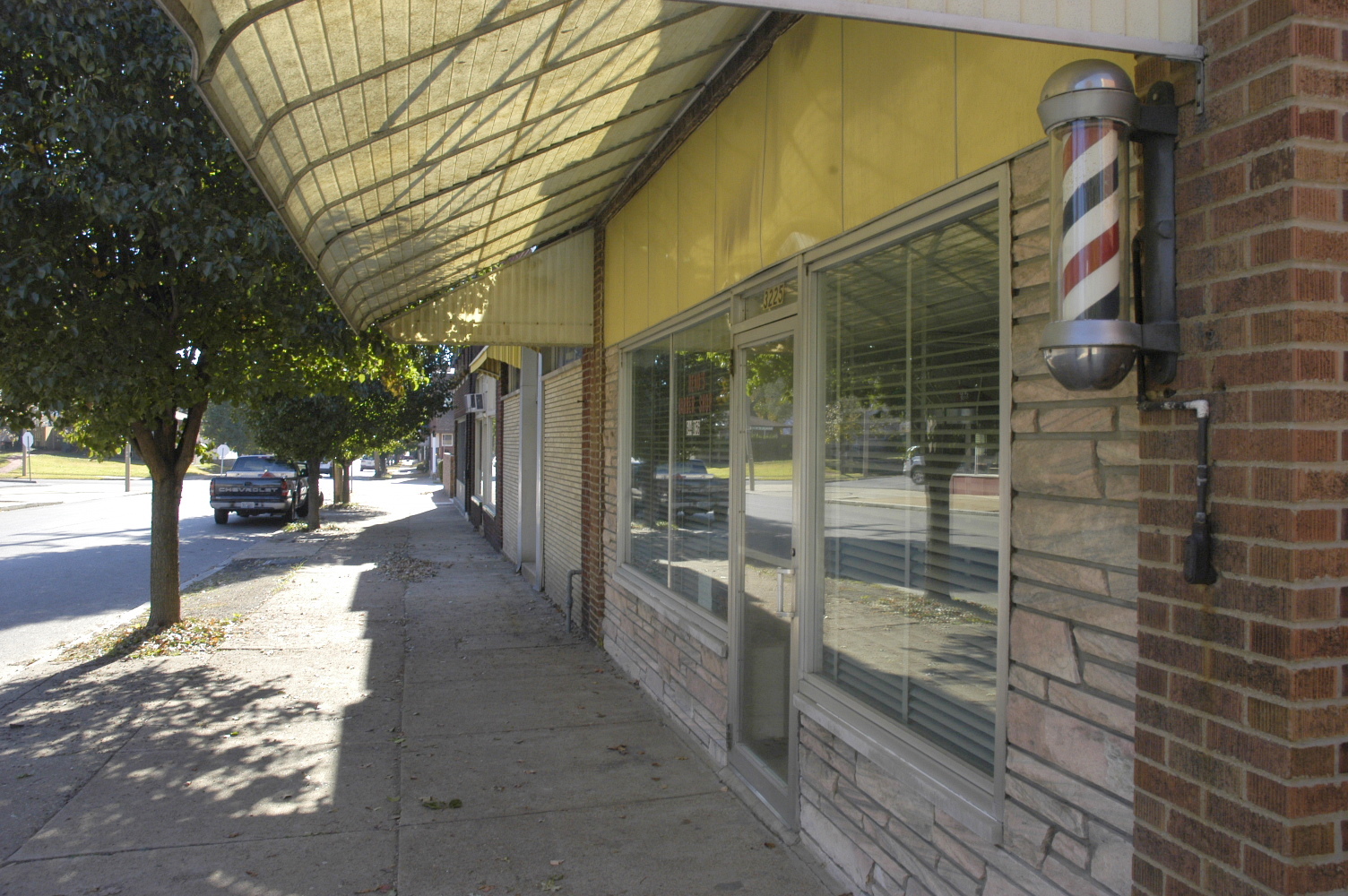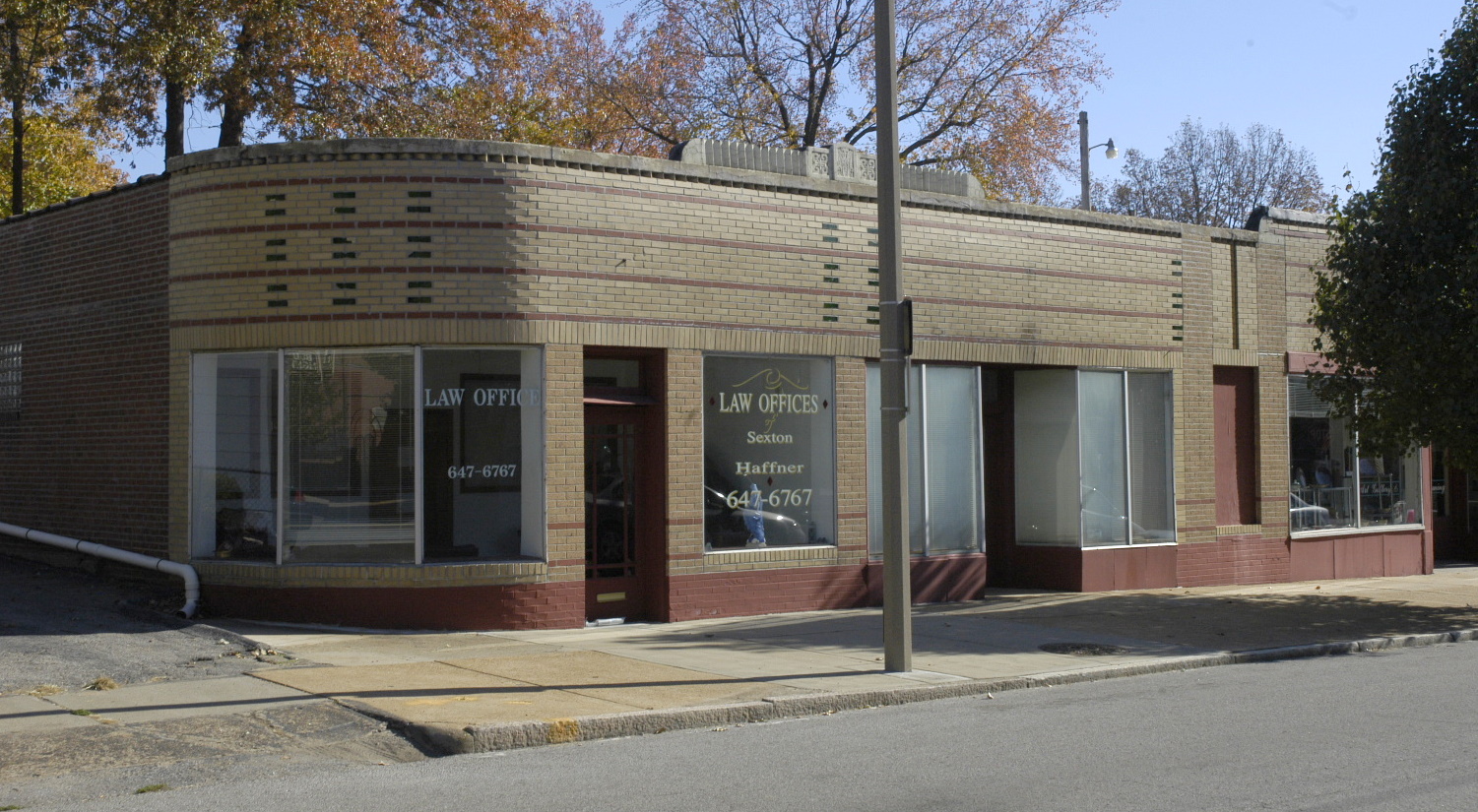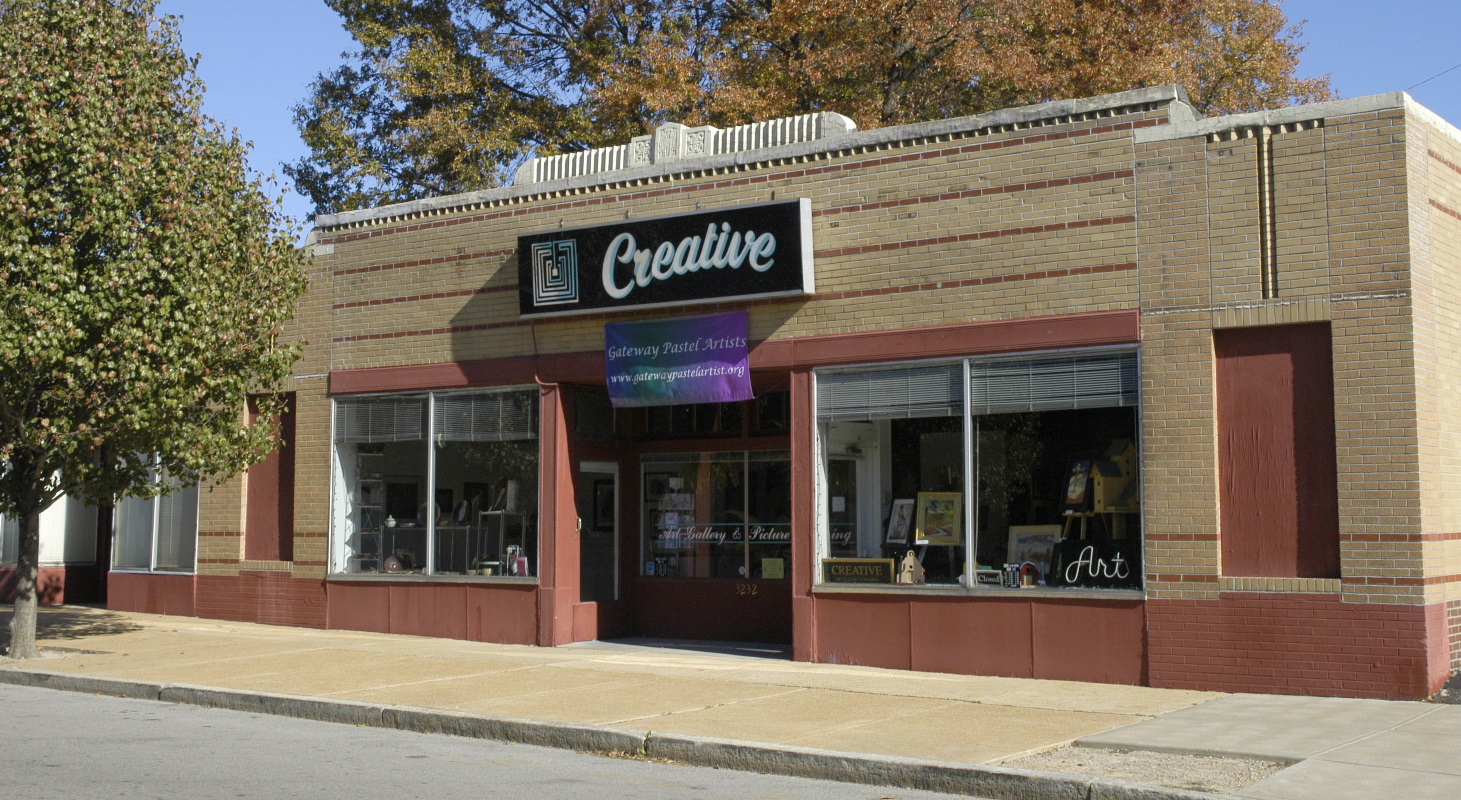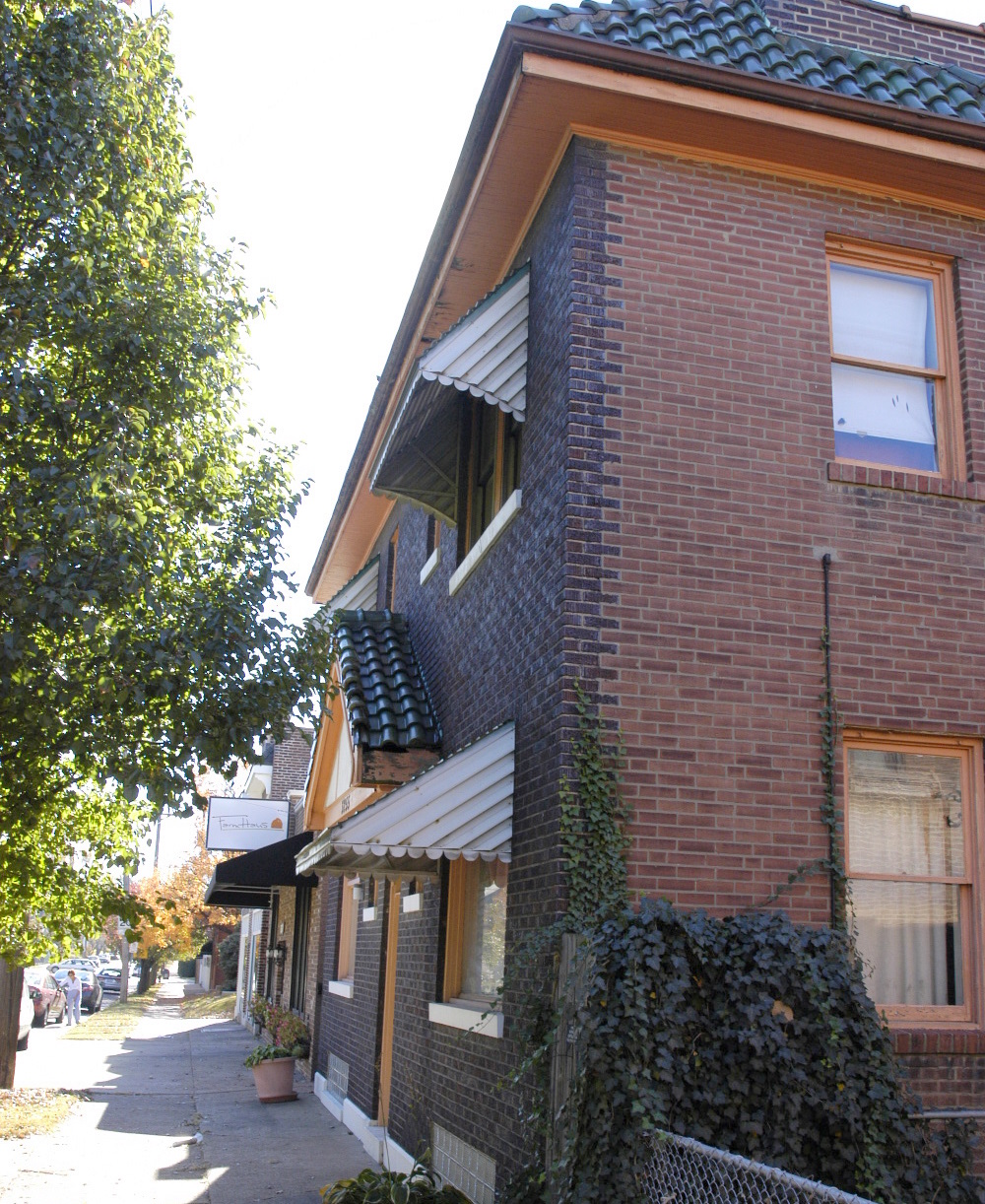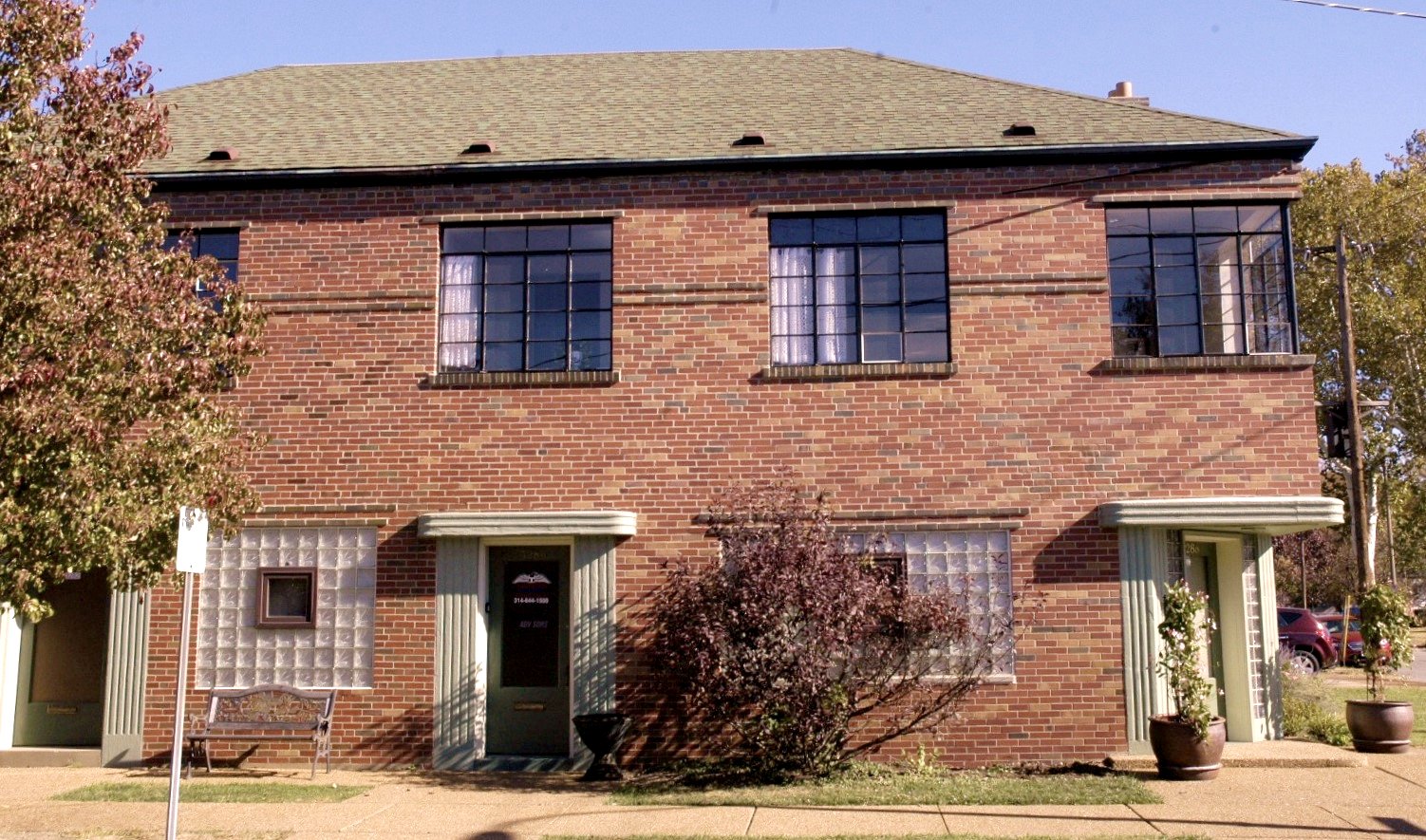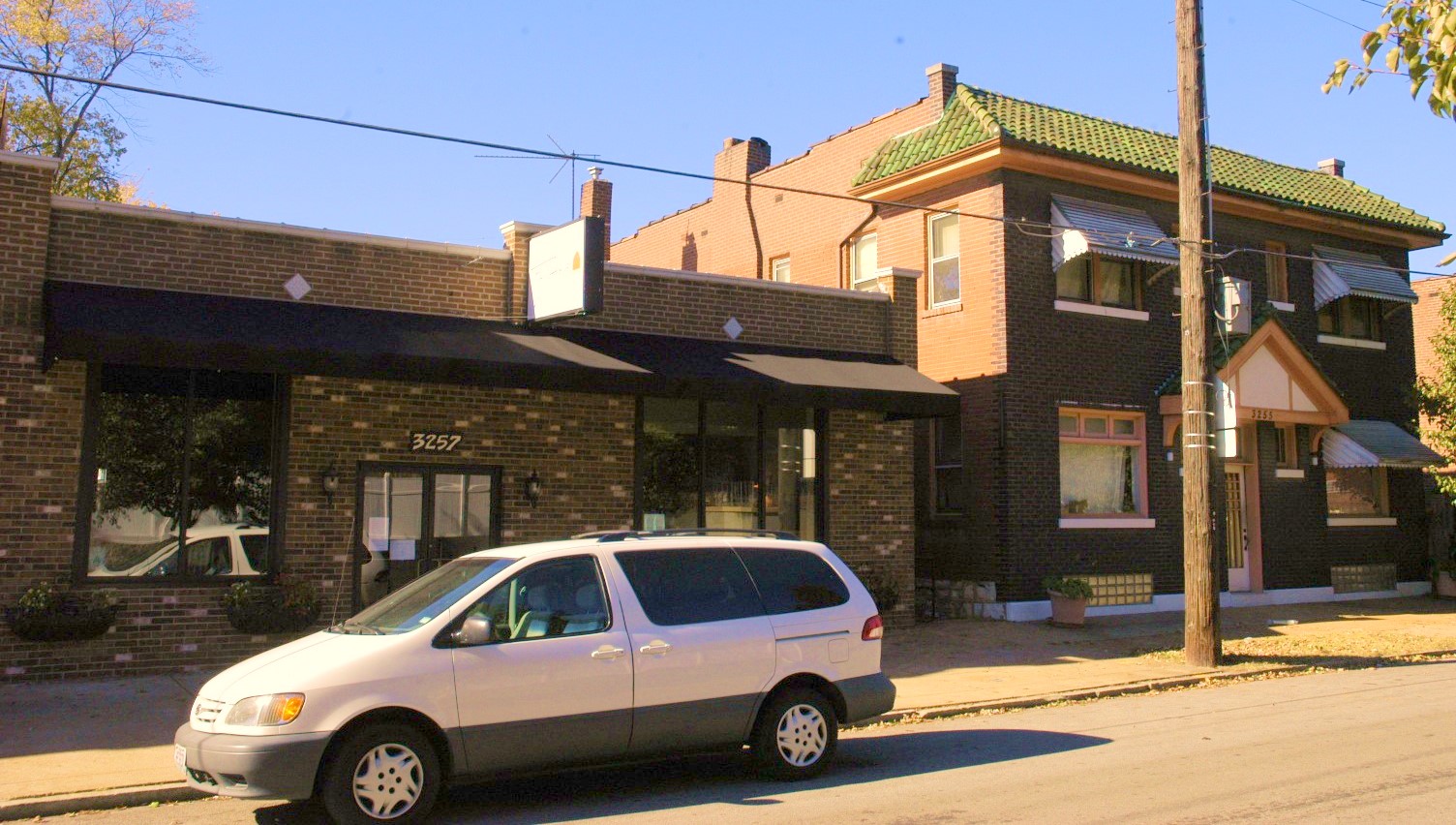 Businesses line Hampton Avenue as well, here's one I recommend: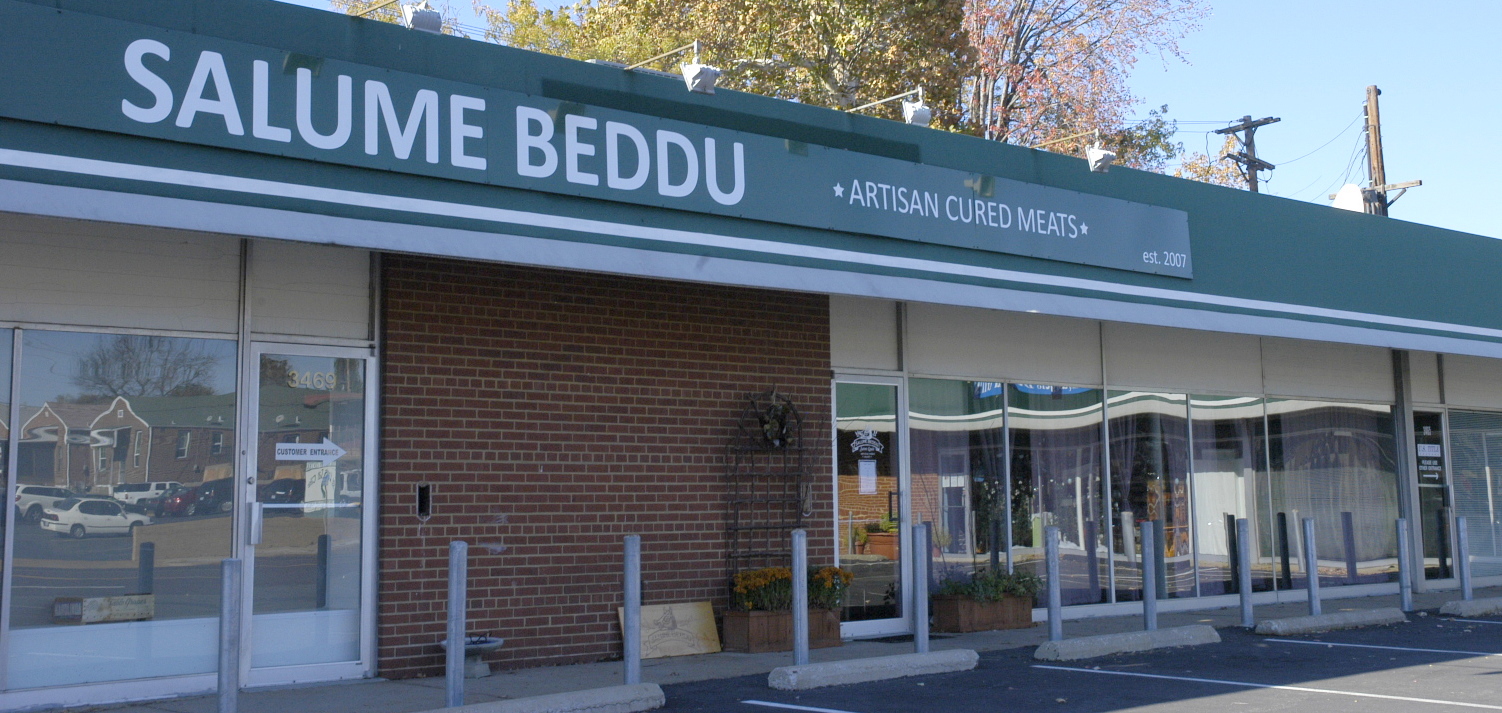 Lindenwood Park, for which the neighborhood takes its name is a bustling park usually teeming with kids on playgrounds, soccer fields, adults and families jogging and walking the outer perimeter, etc. With no automobile access to the interior of the park, it's quite peaceful and safe.
There are plenty of mid-century modern gems in Lindenwood Park to keep you gawking.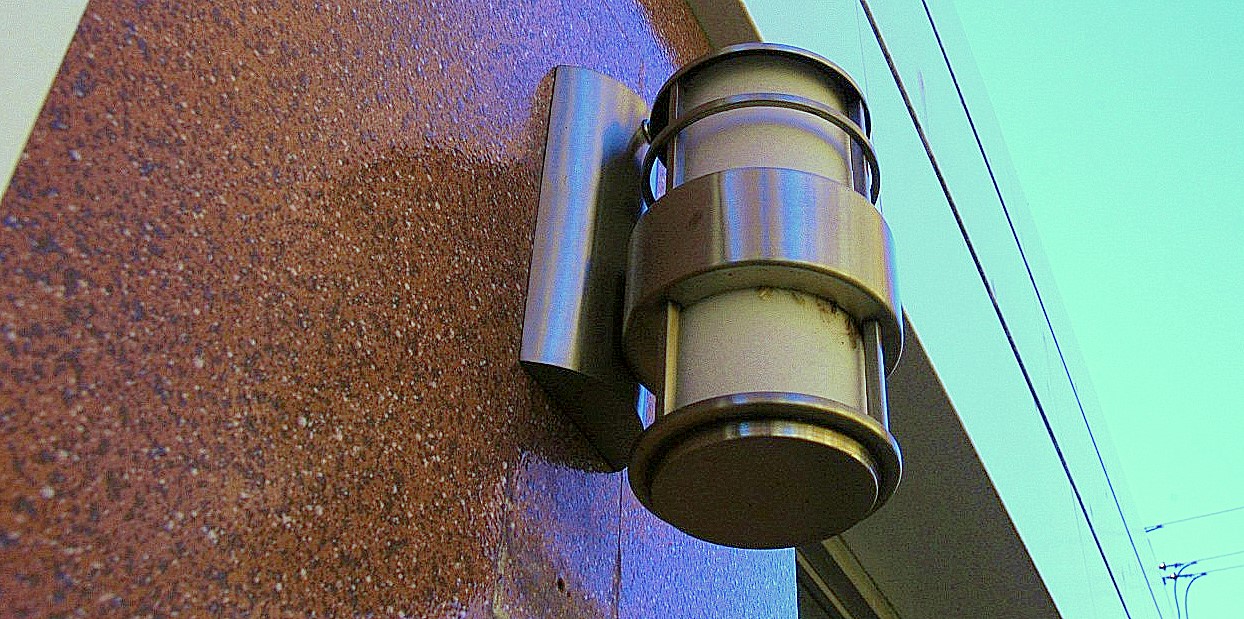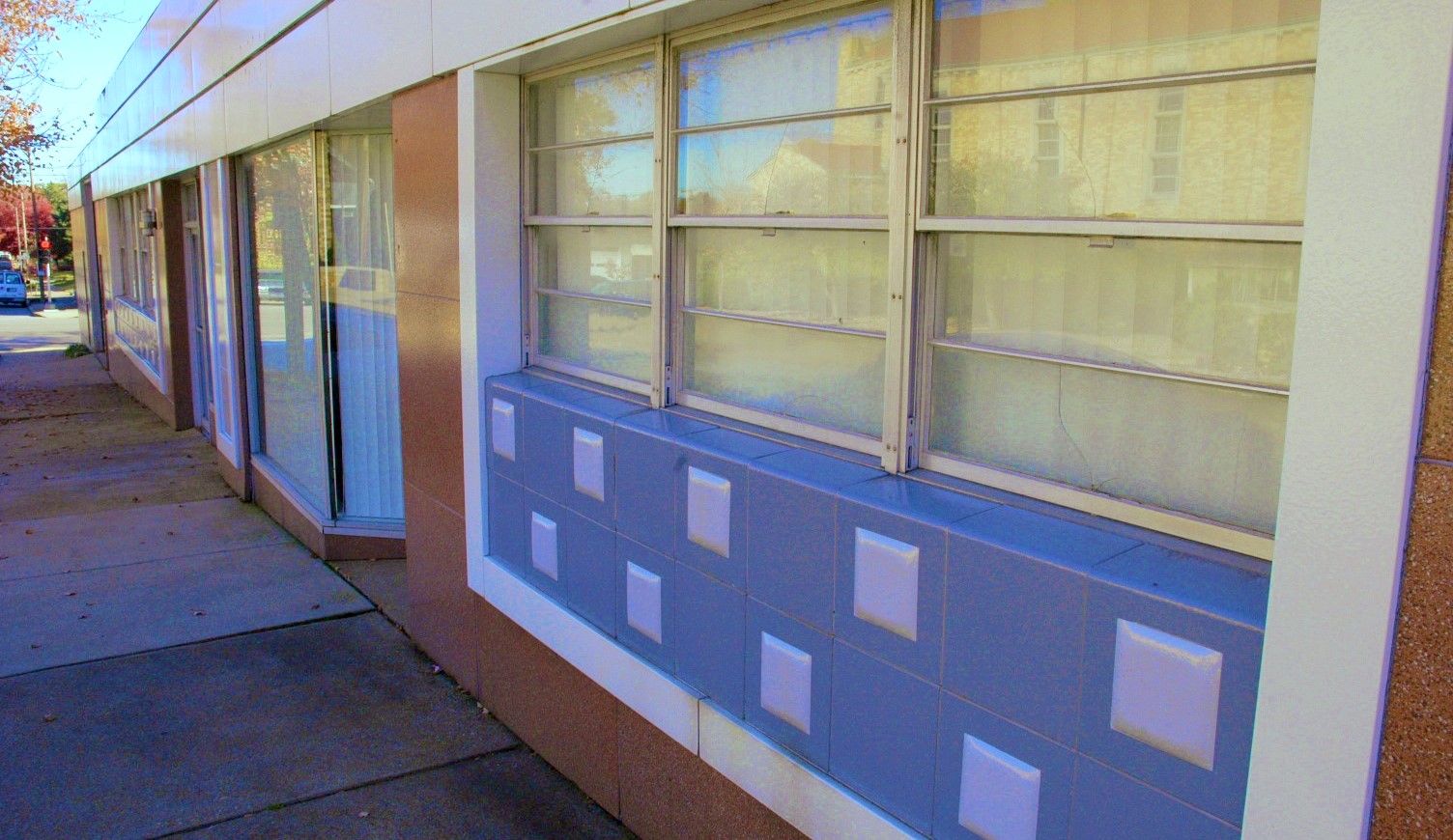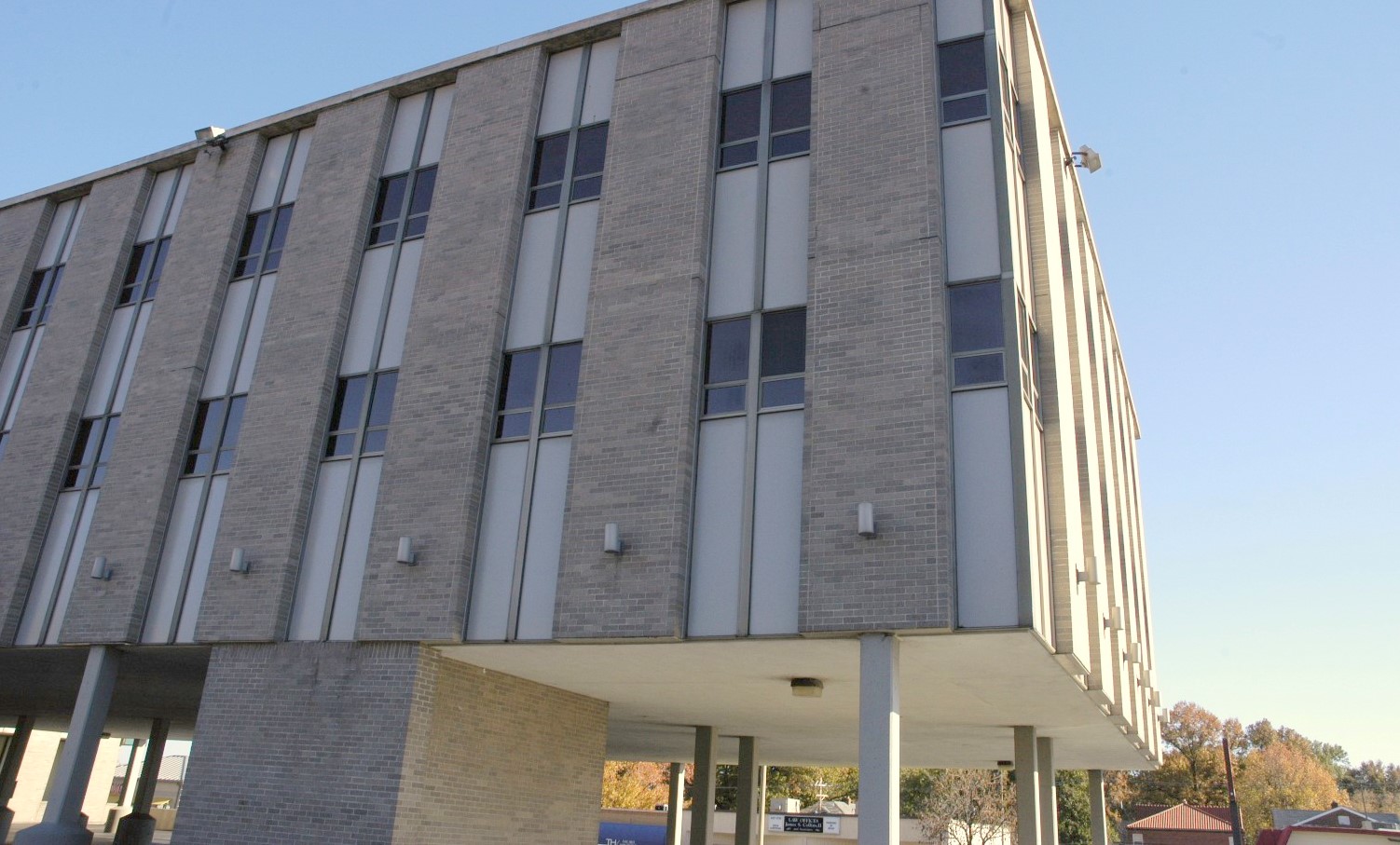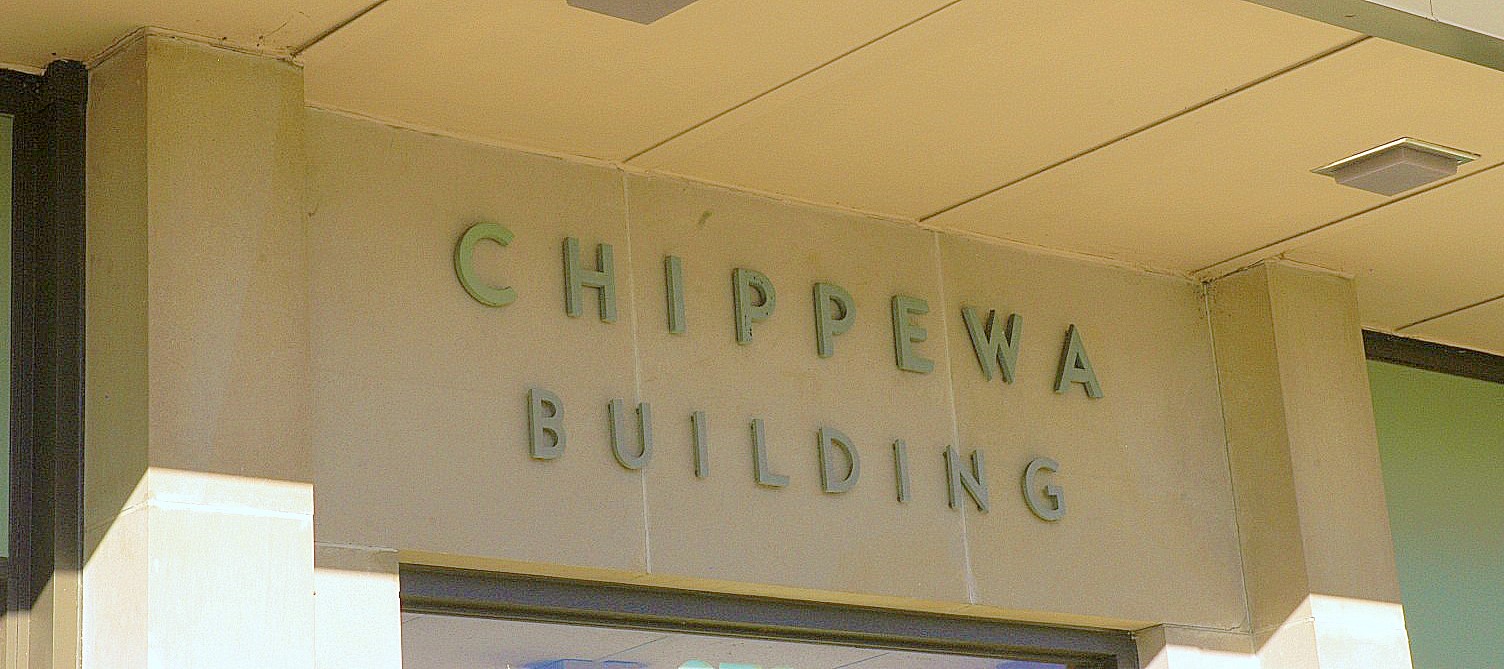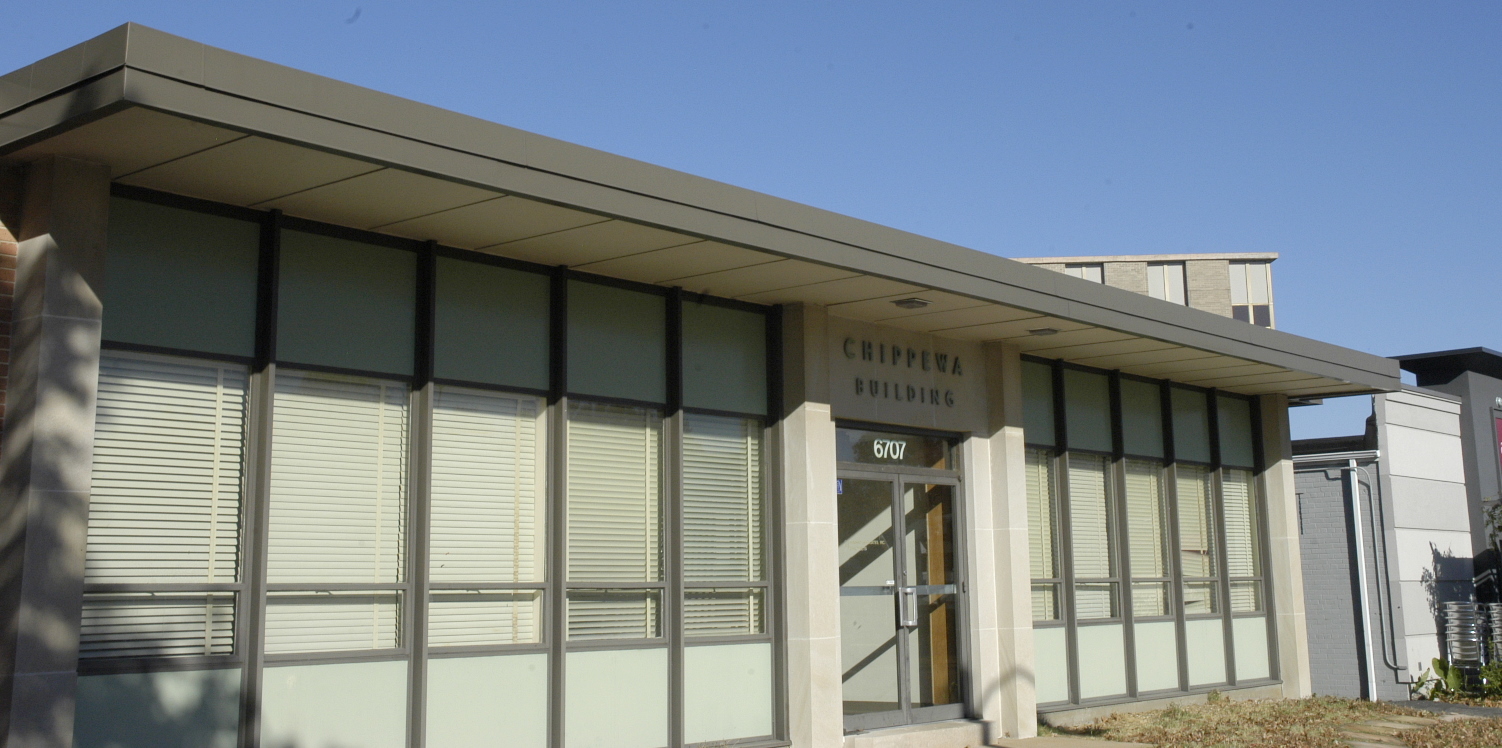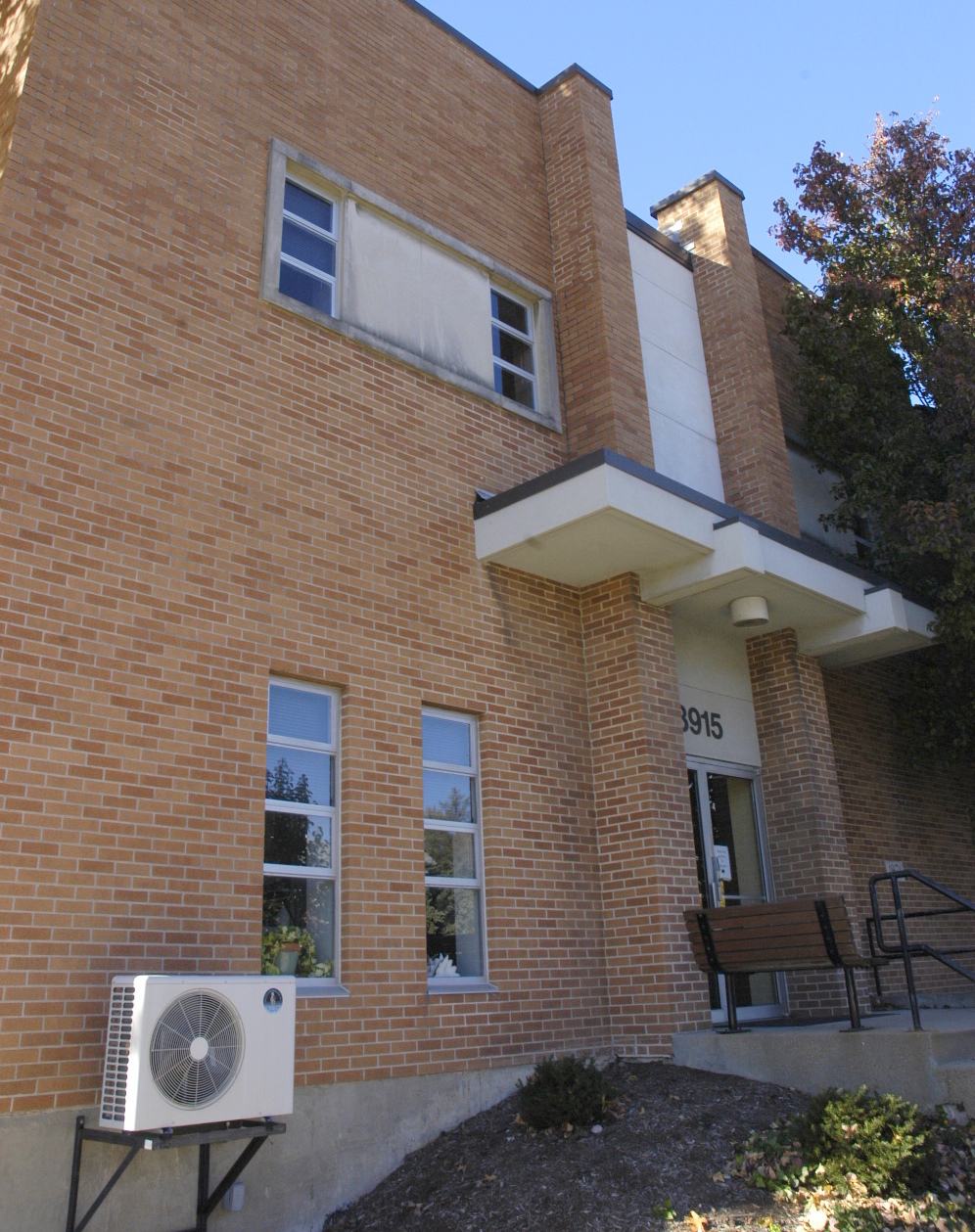 One of my favorite improvements to the neighborhood in the last 10 years is the renovation of the Lindenwood School at Lindenwood and McCausland into affordable lofts. There are some great photos here.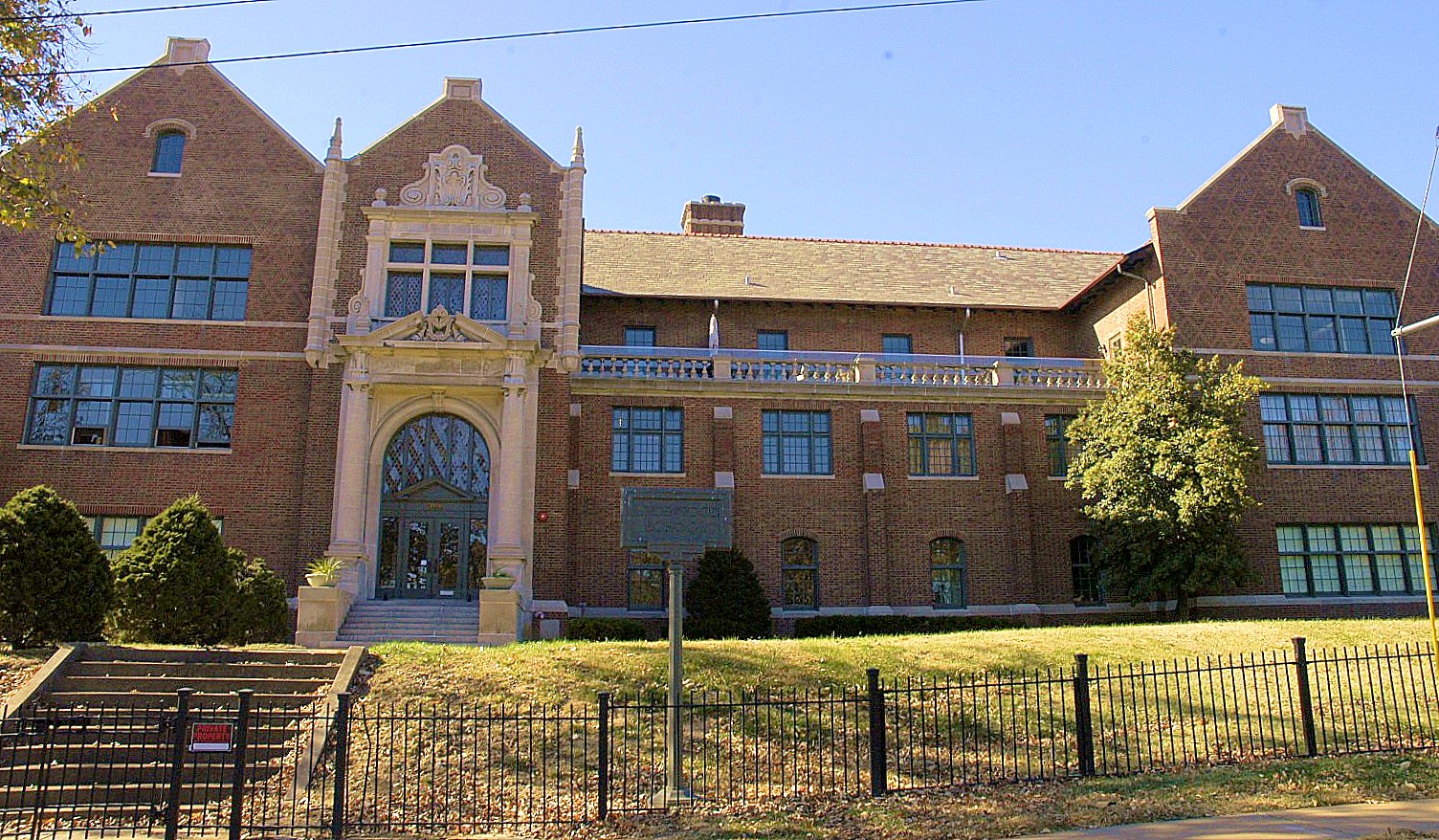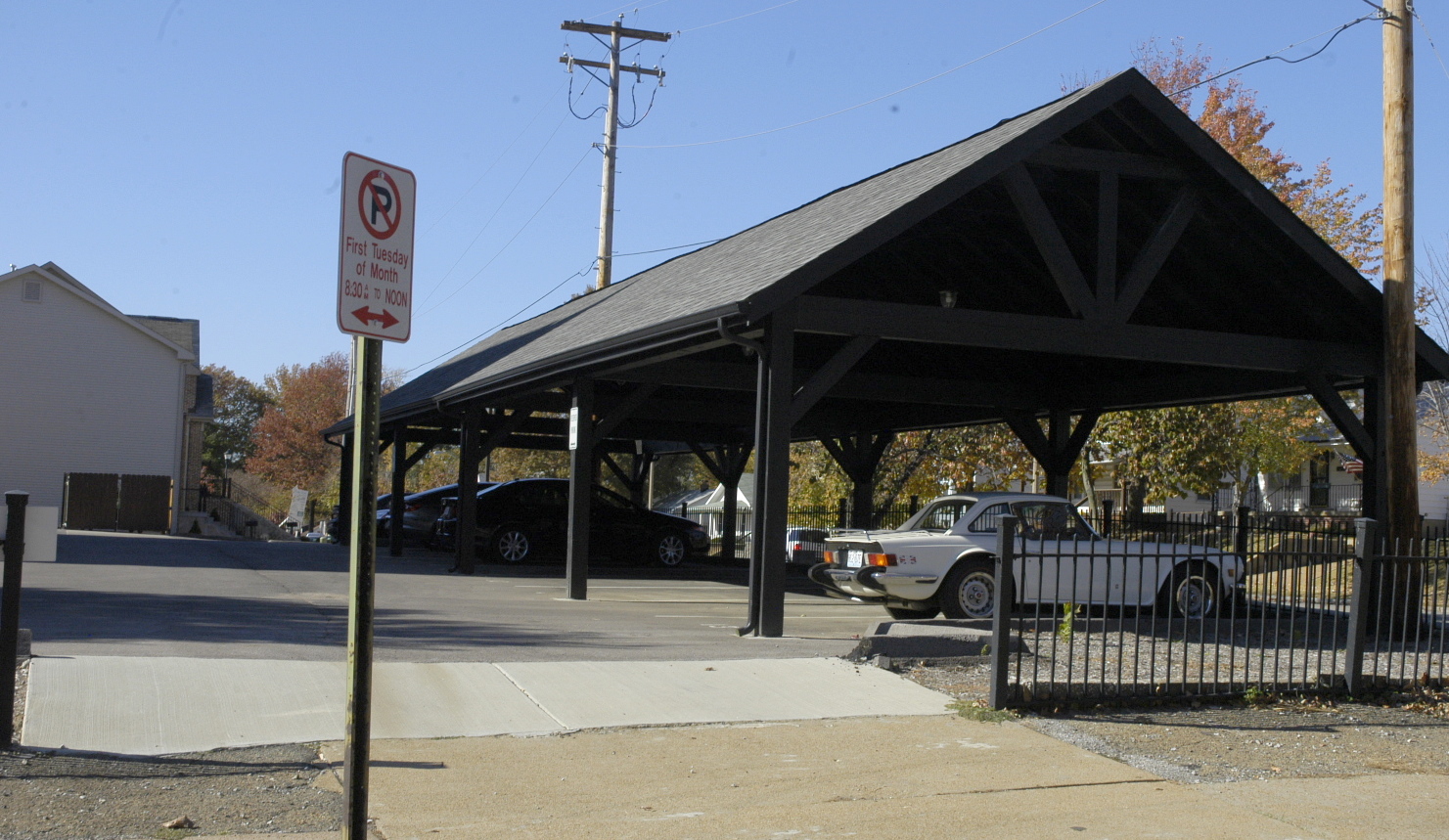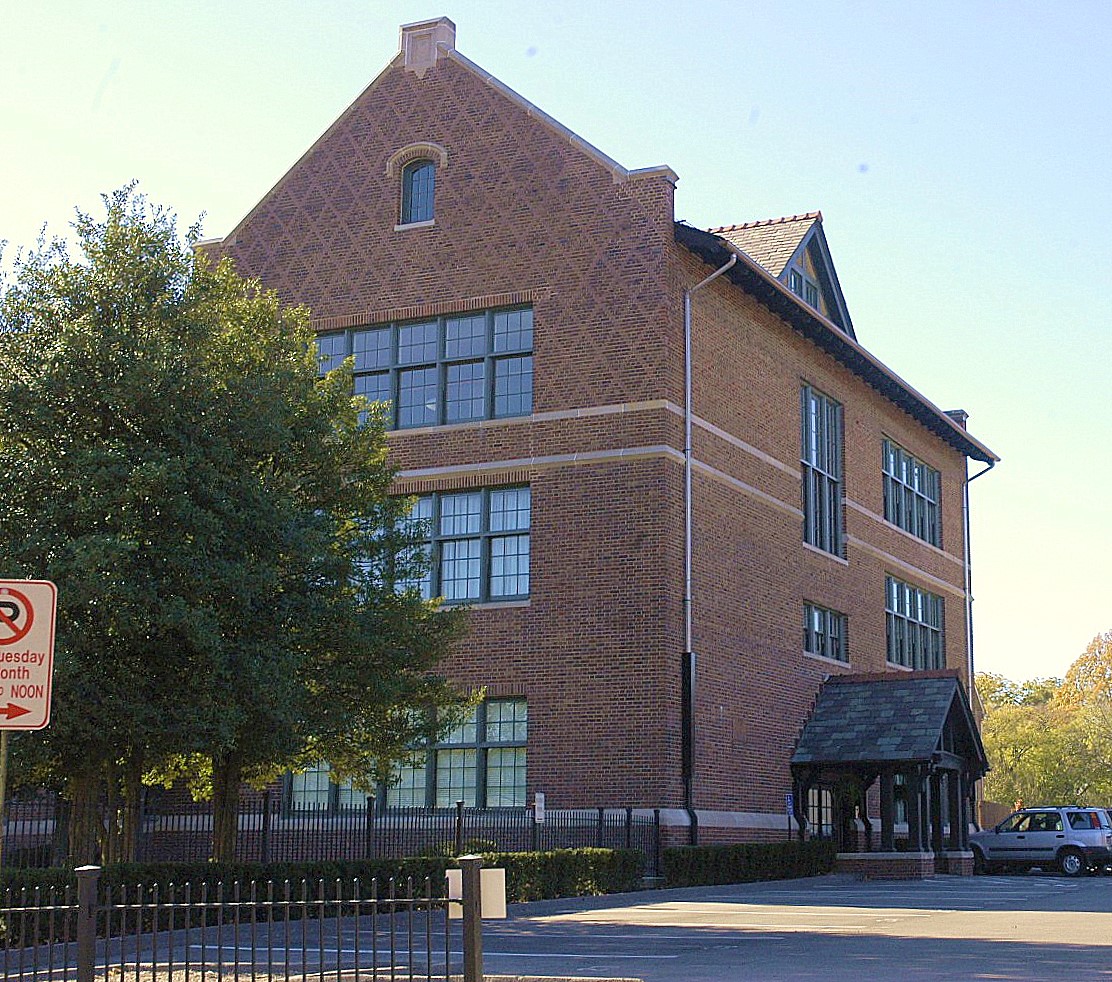 And the site for 16 townhouses behind the property are tastefully done for those wanting new construction in a city neighborhood at a very reasonable price. Photos here.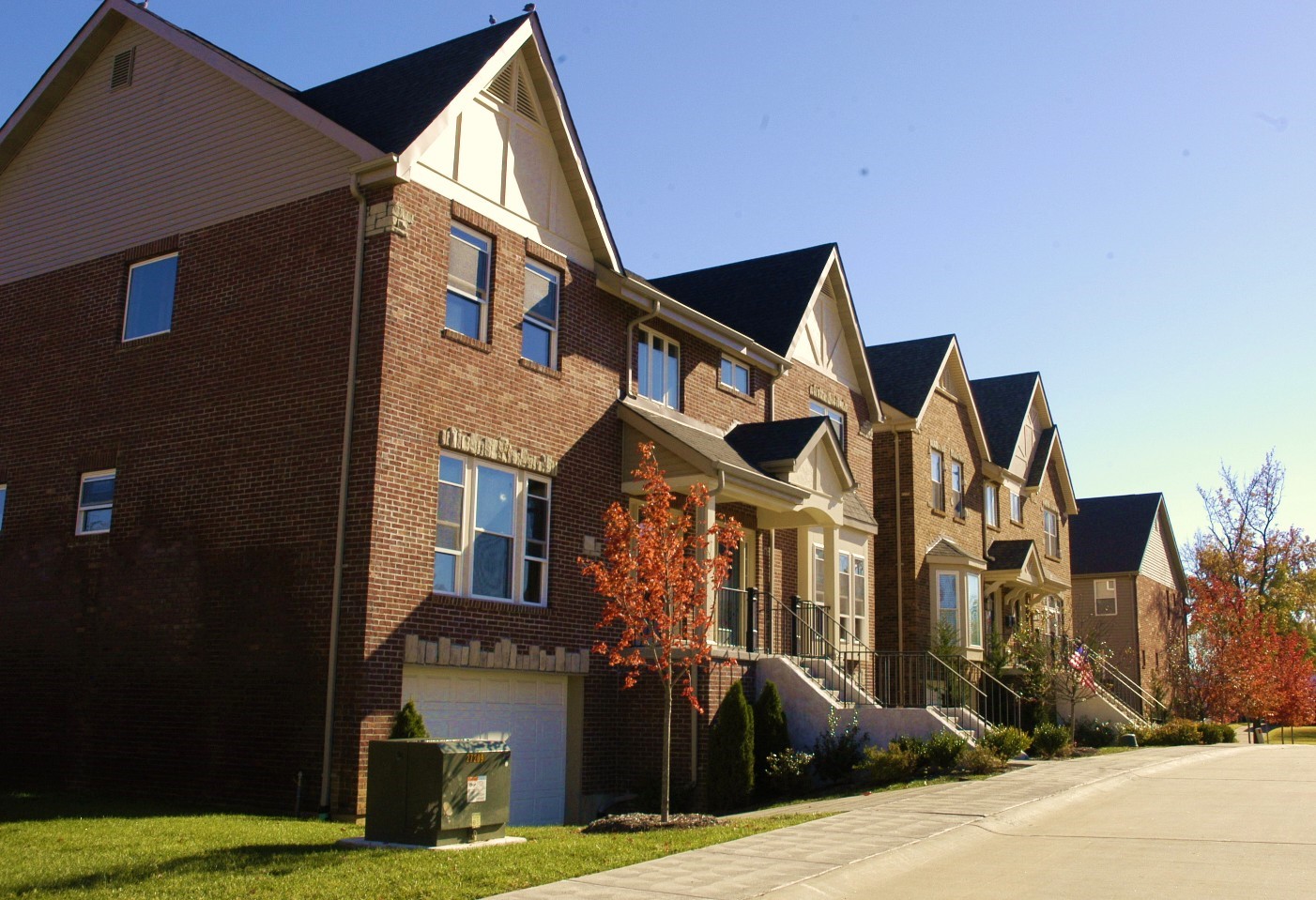 There's no shortage of cool signs: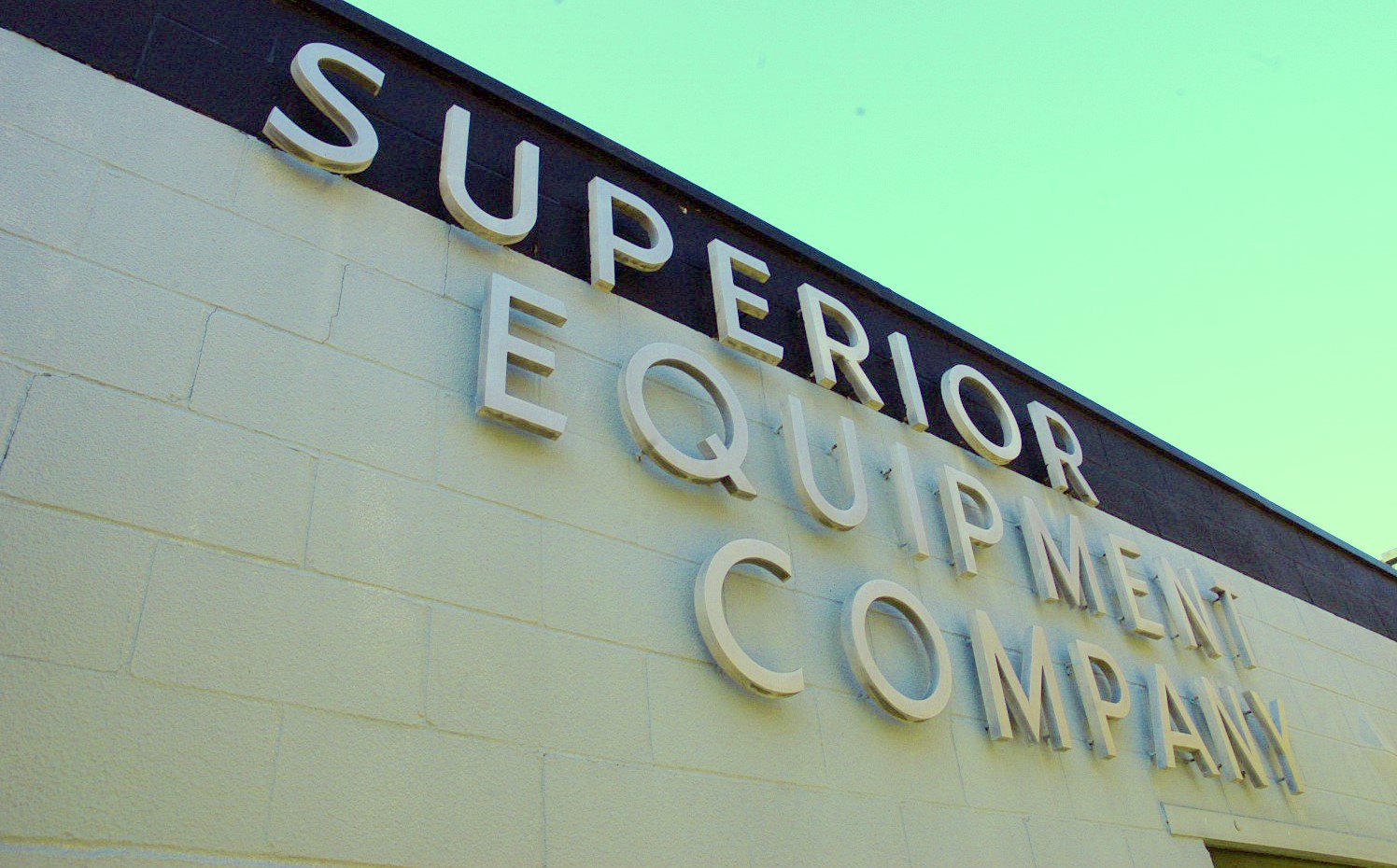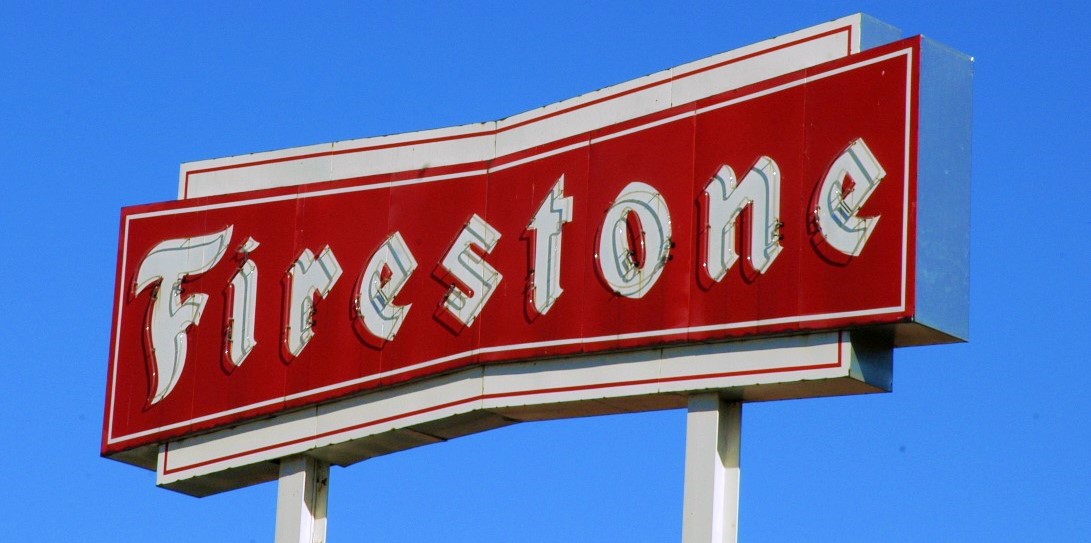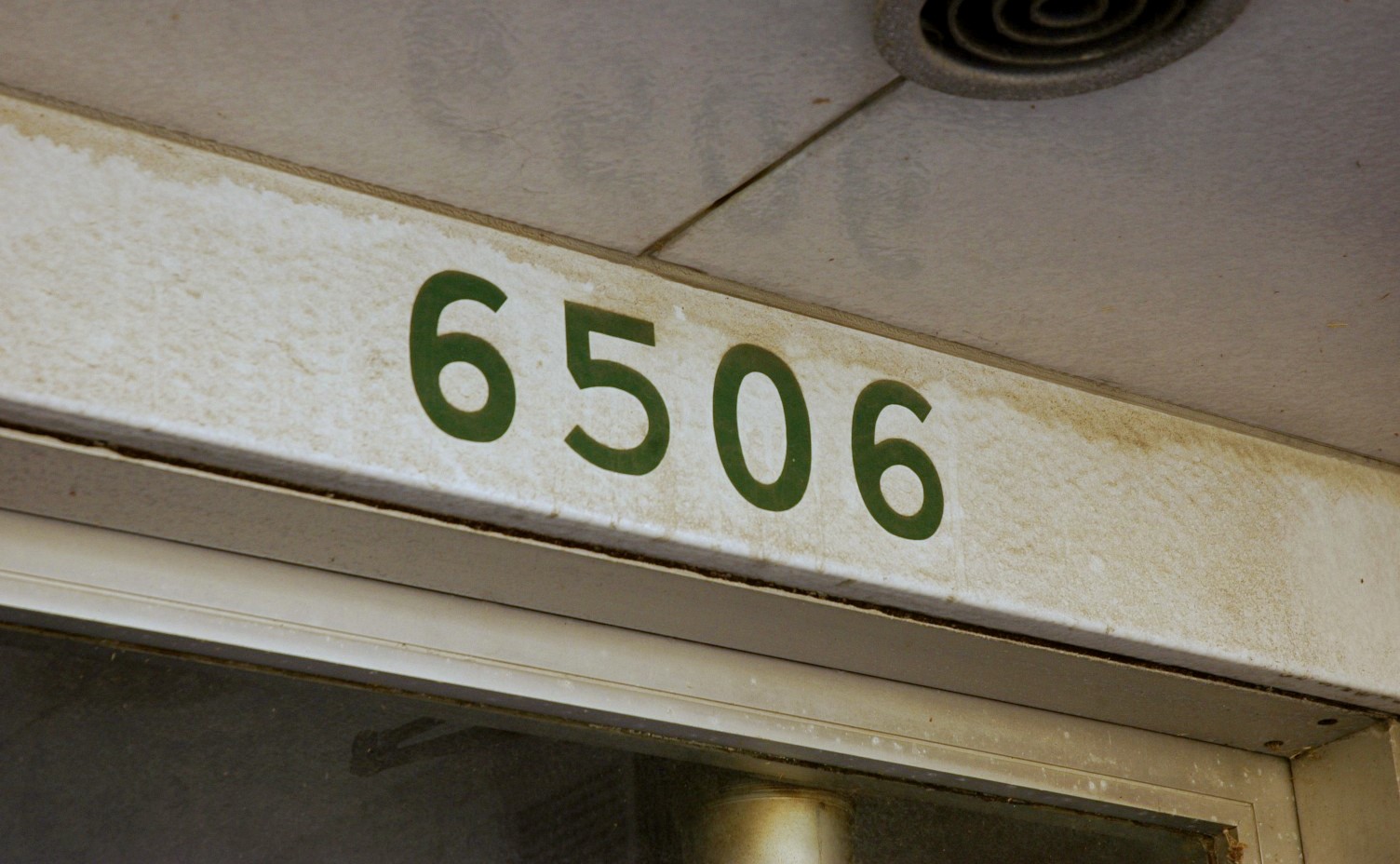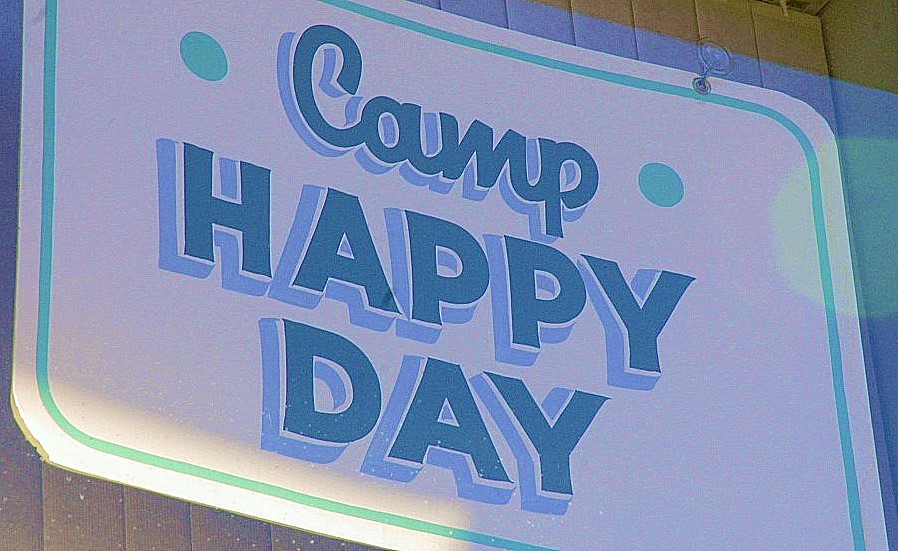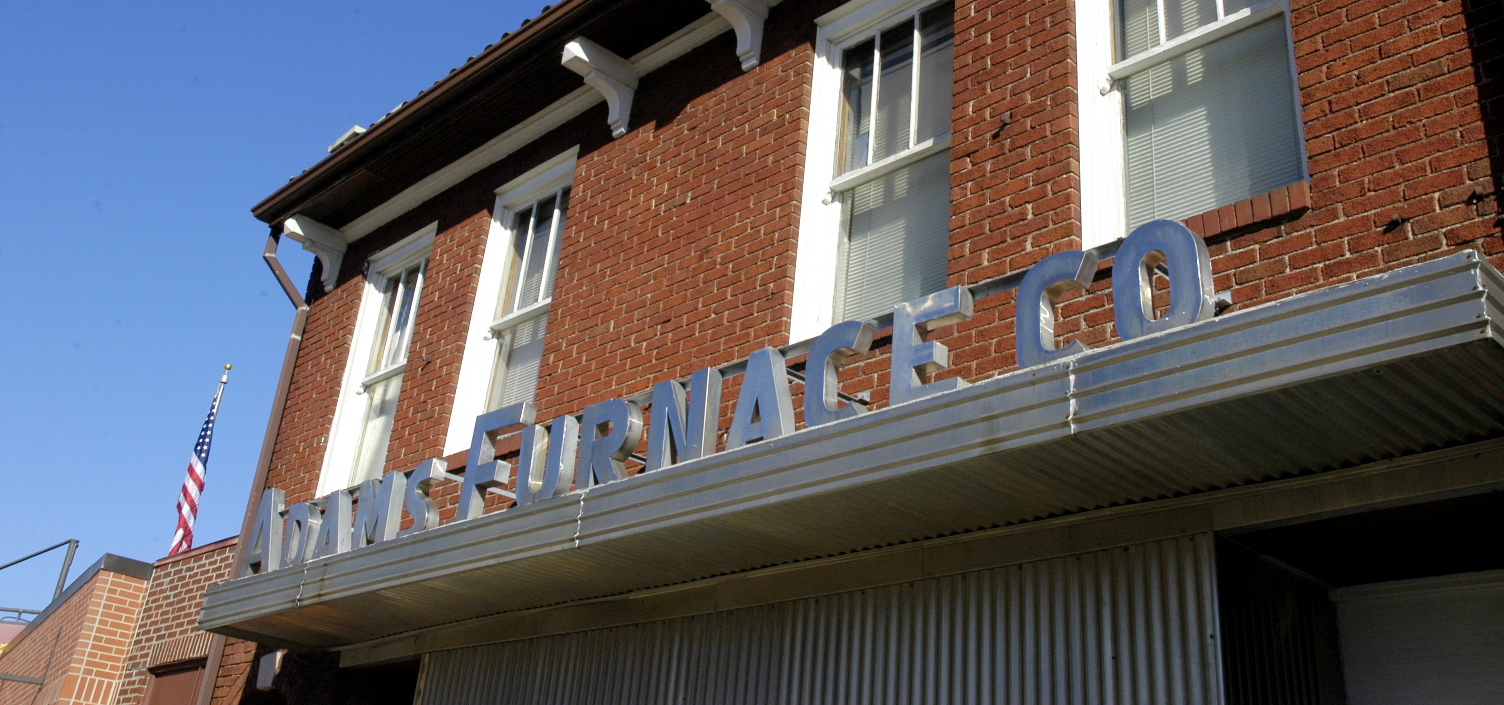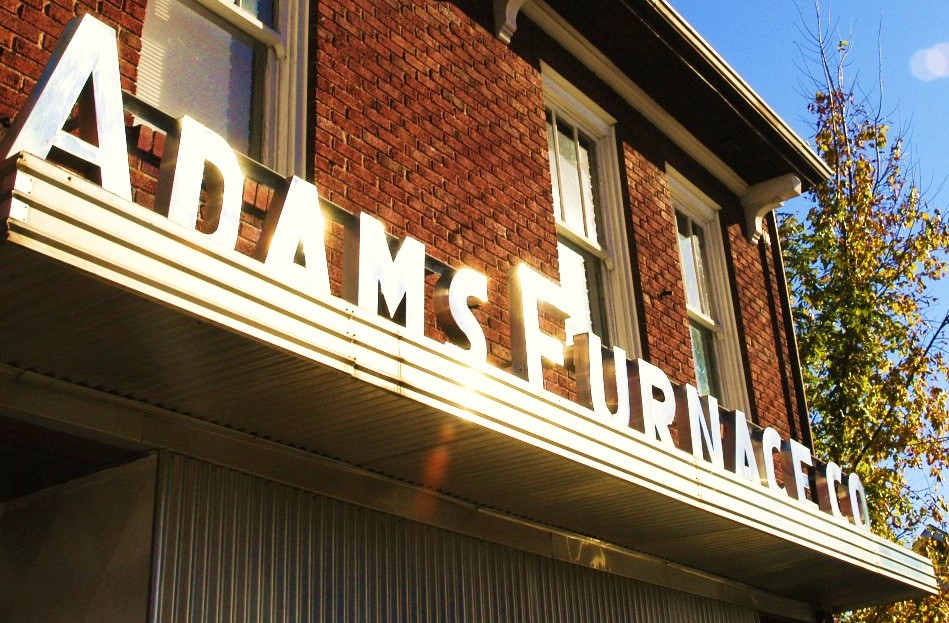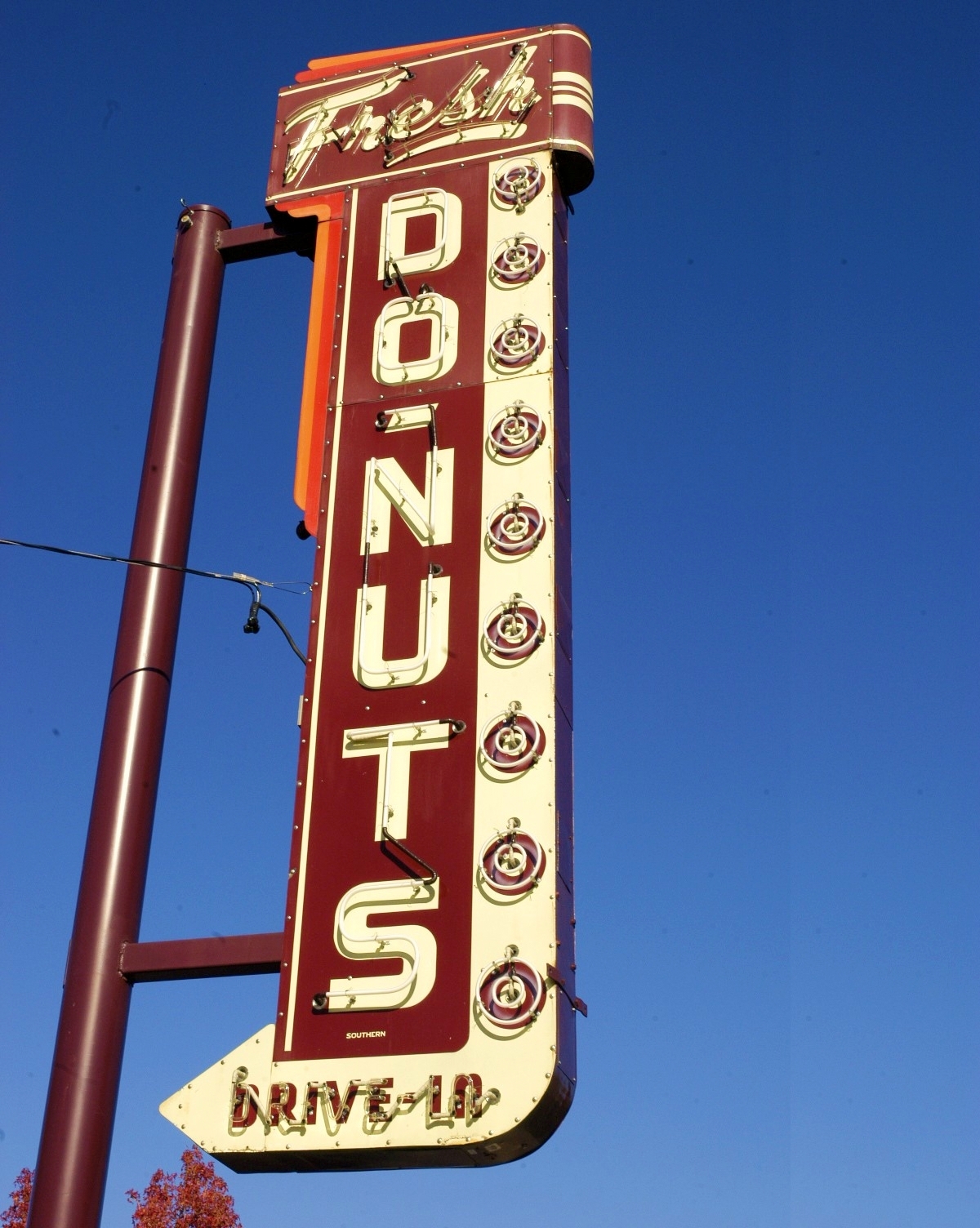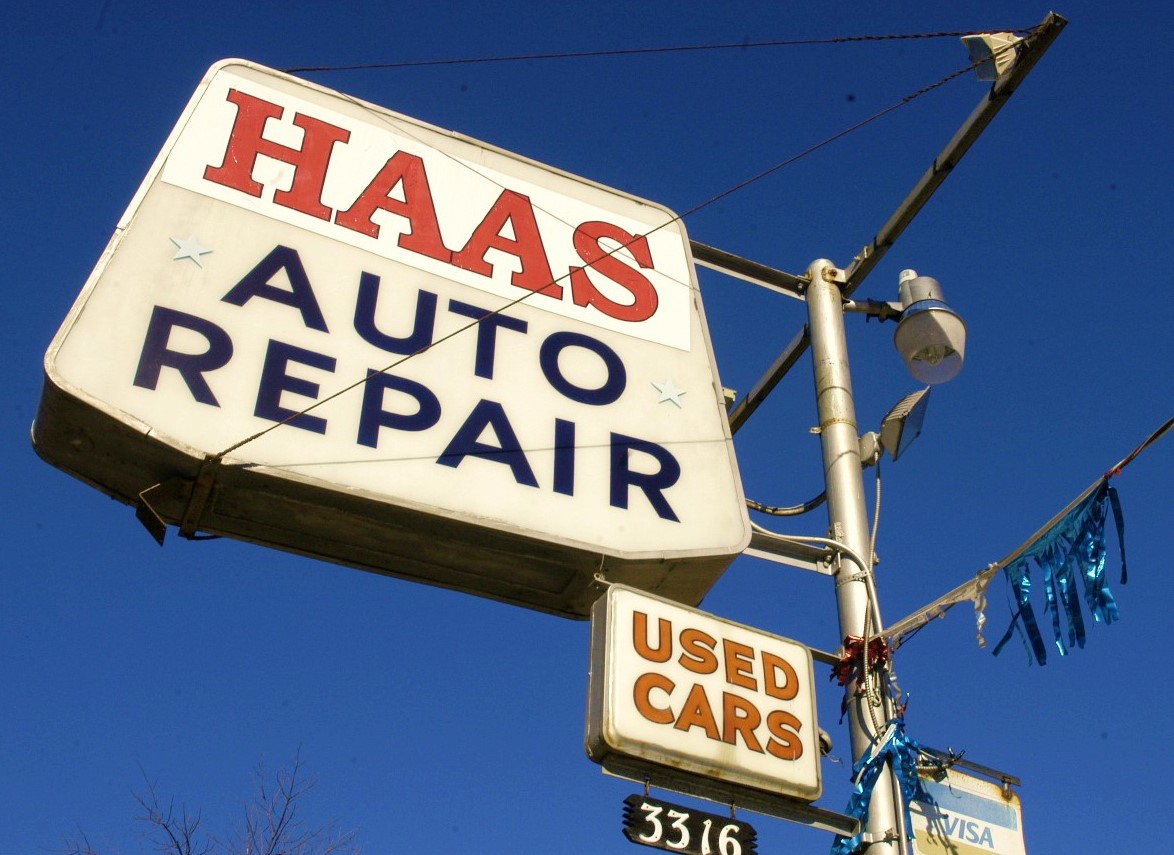 Speaking of auto repair shops, Lindenwood Park has some real old school classics: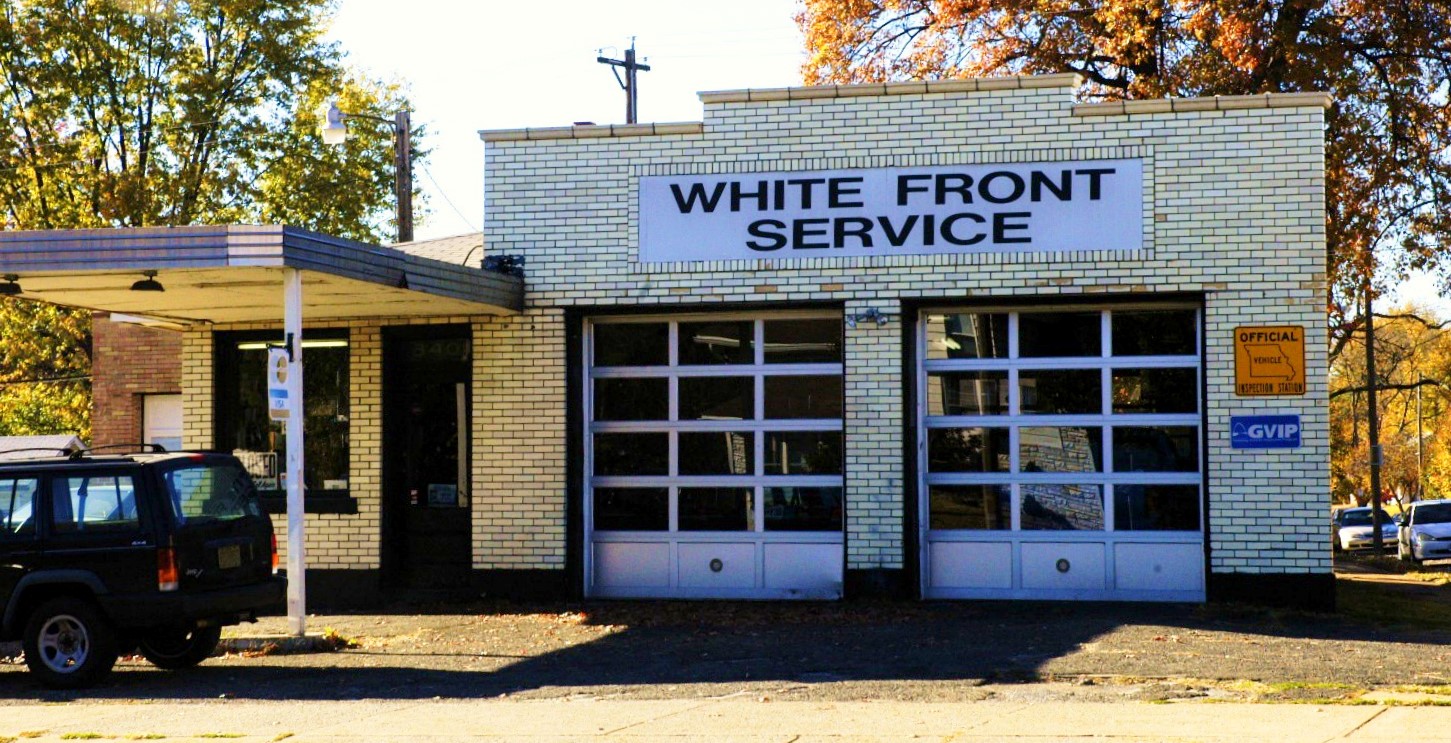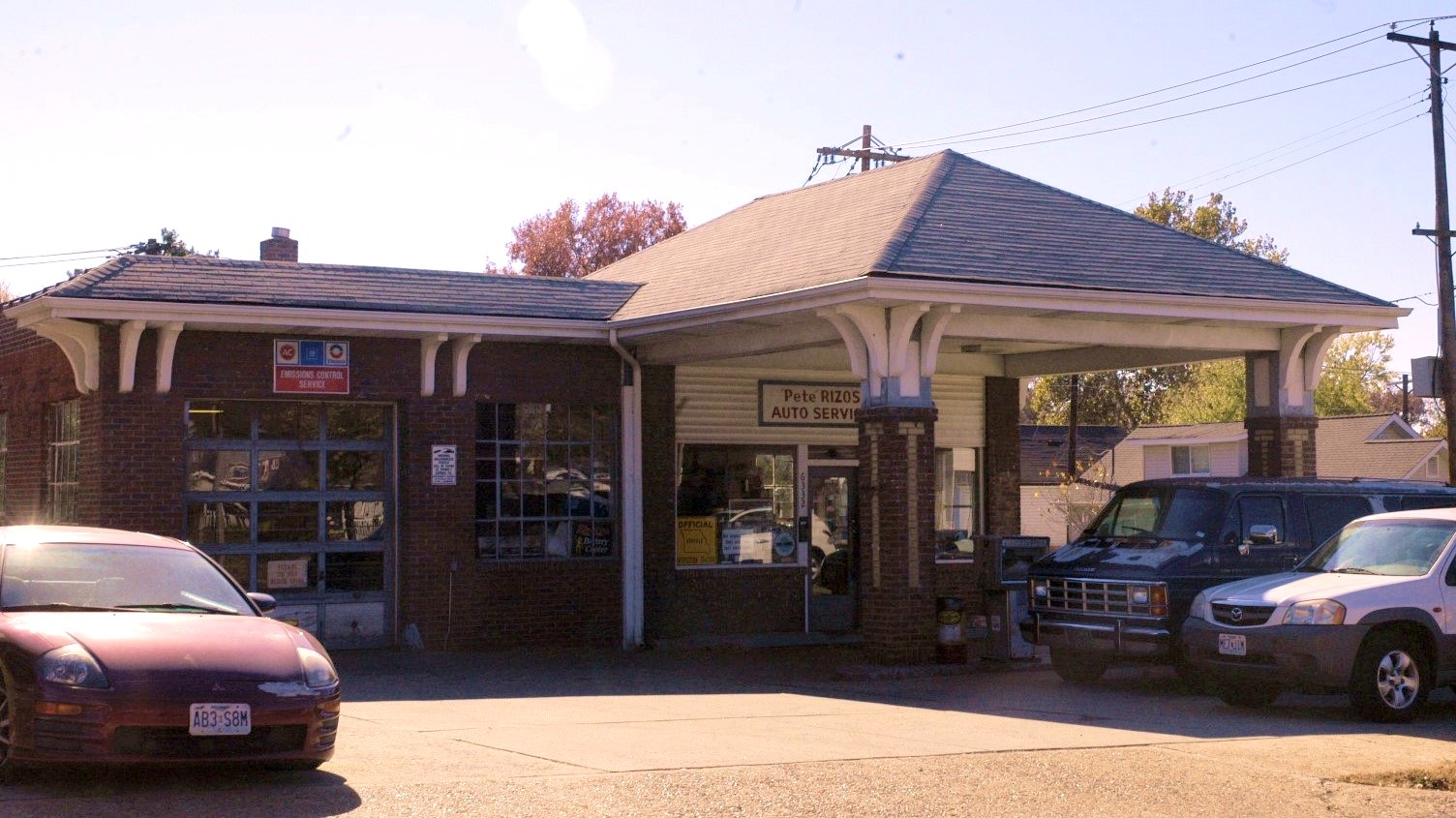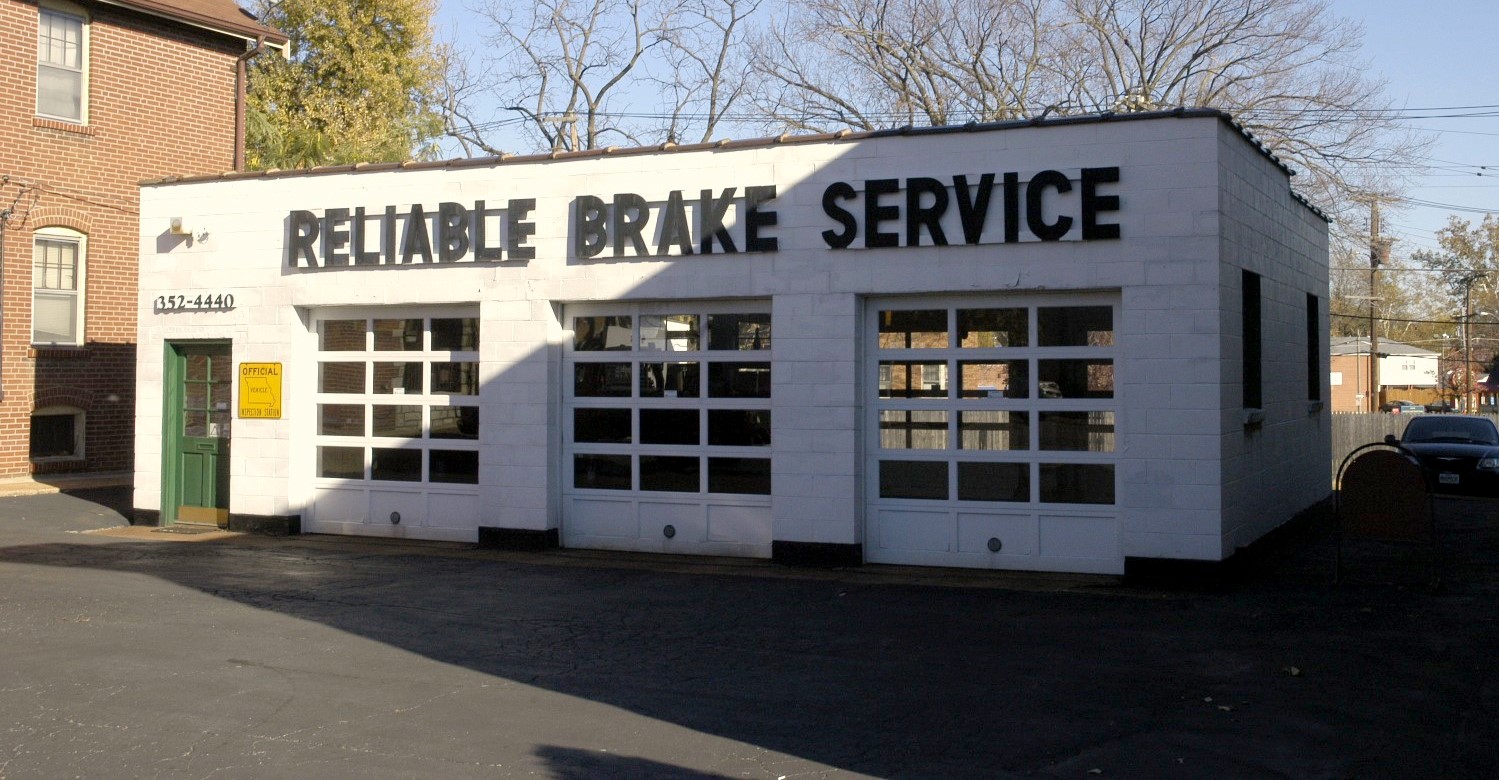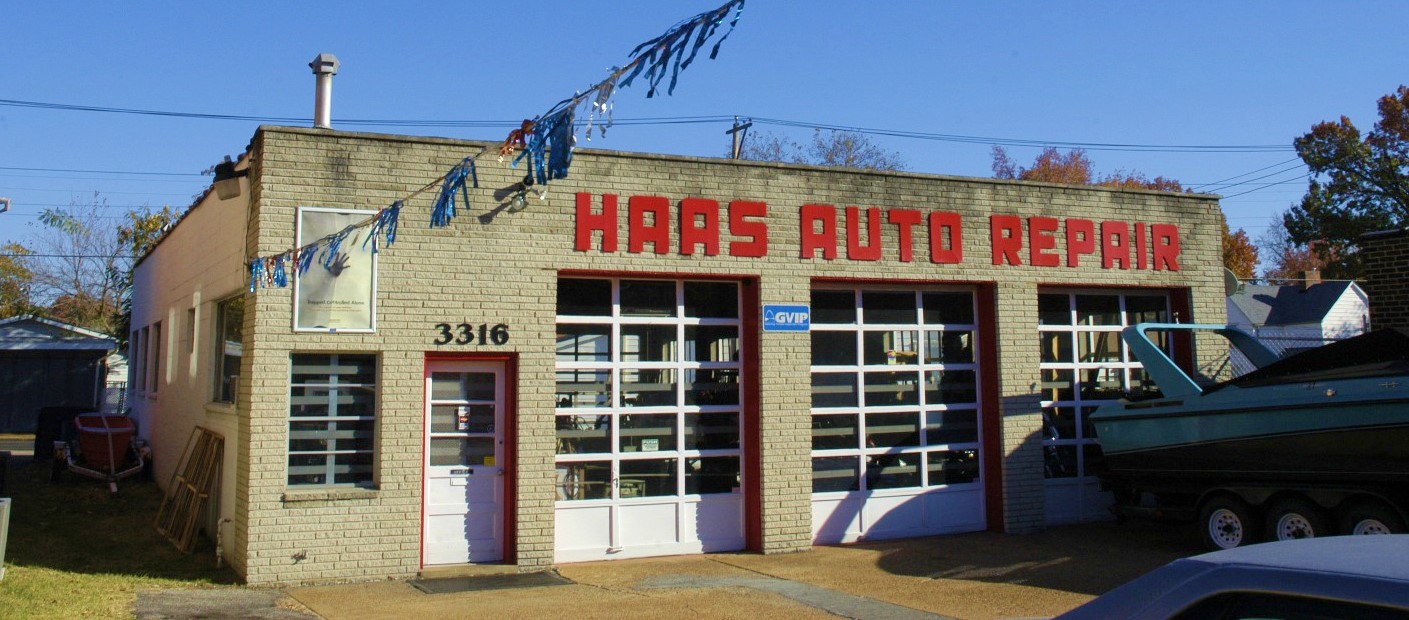 Lindenwood Park adds to St. Louis' resume as the greatest brick city in America: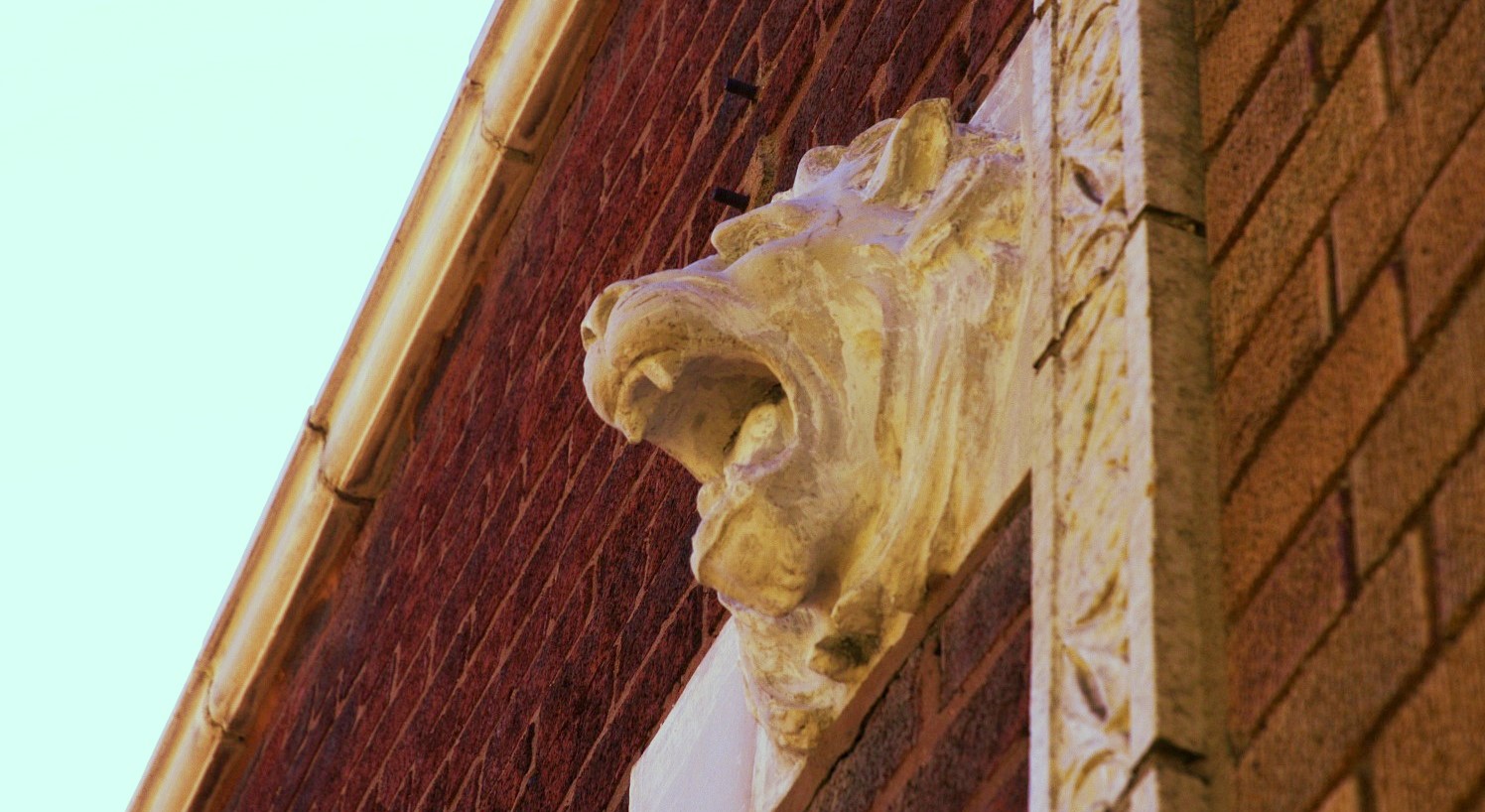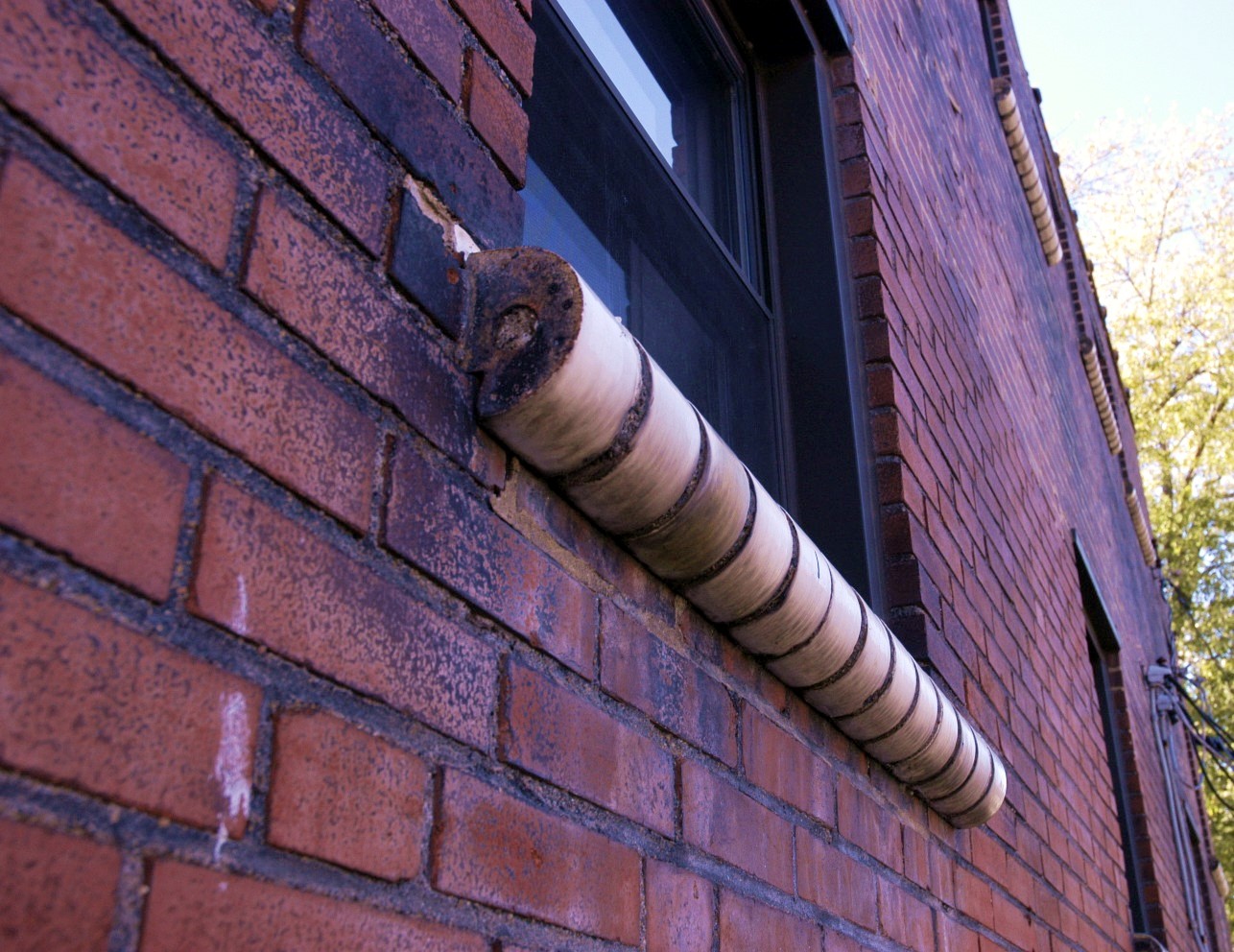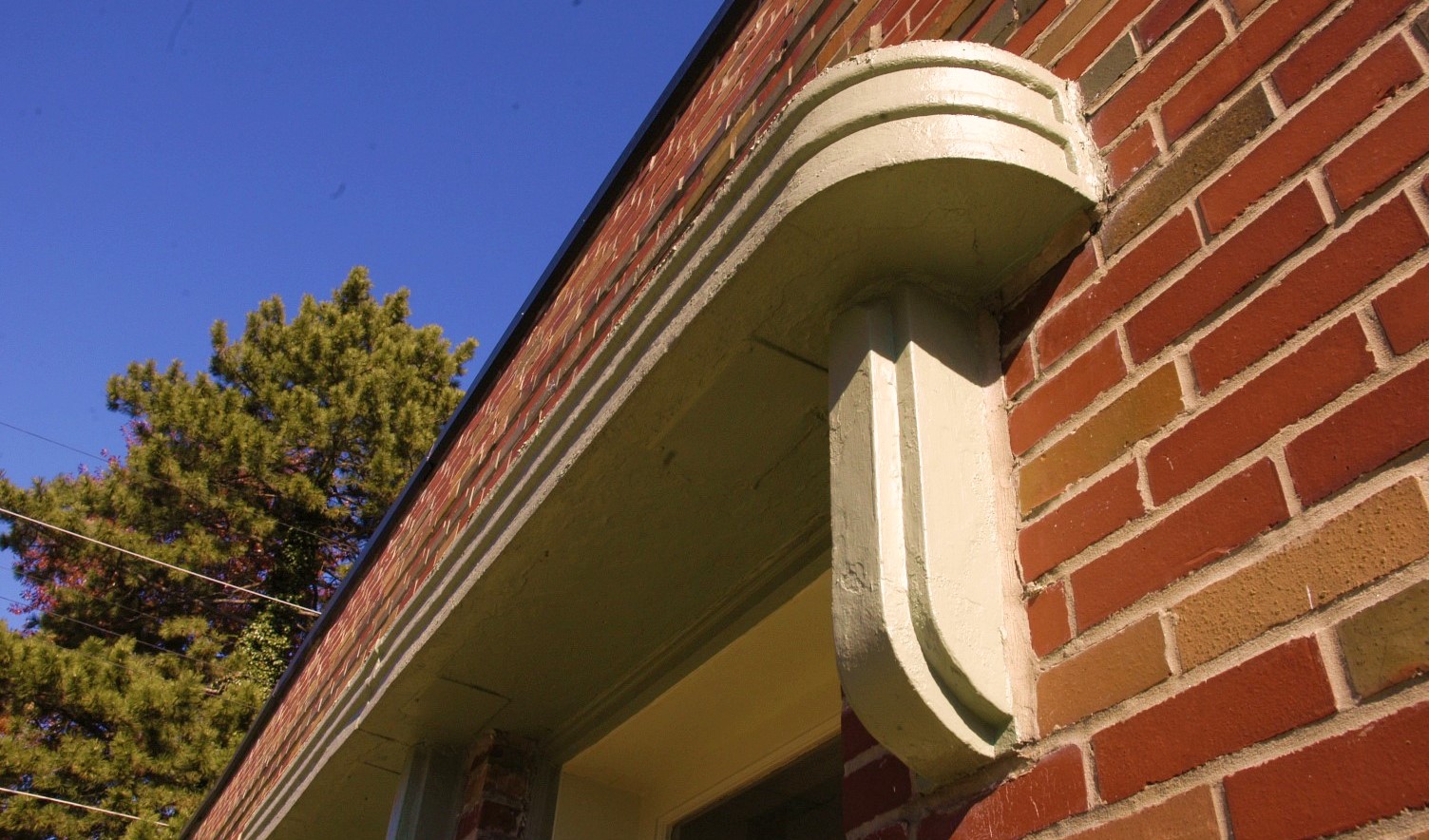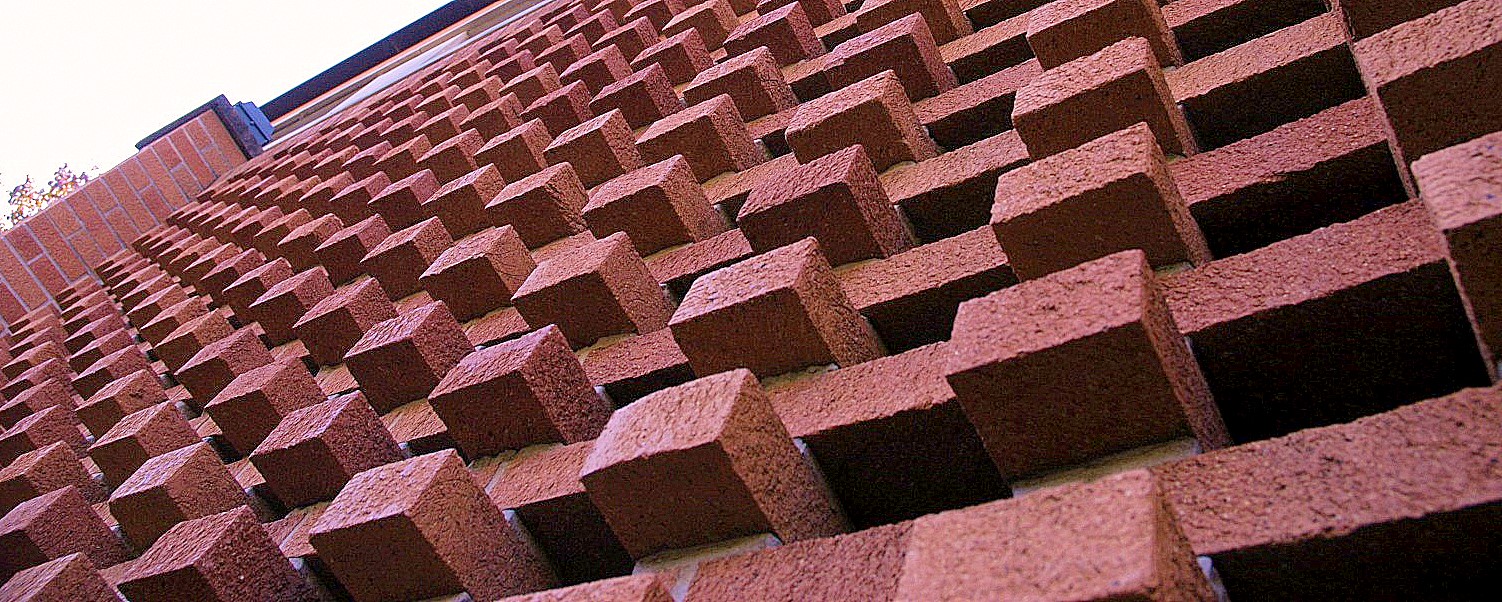 ***In November, 2021 I revisited the neighborhood and the following includes updated commentary and photos.***
Misses On Original Tour
Overall, I'm pleased with the content posted back in 2010; I think it gives you a good idea of what this neighborhood looks like and offers. Yet, I didn't mention this is one of those neighborhoods that tends to go all out for big holidays like Halloween and Christmas. Lots of festive charm and down home good vibes in the fall and winter.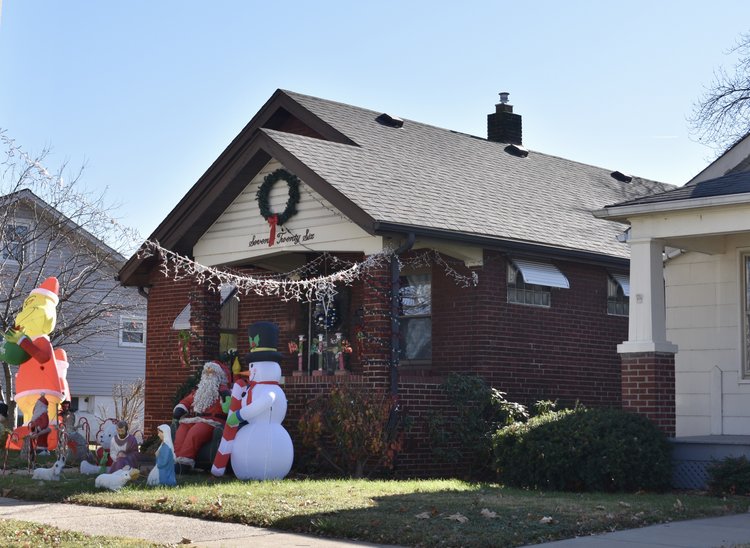 I also forgot to mention Epiphany Lanes, one of the last remaining bowling alleys in St. Louis. It's a good scene, go check this place out if you haven't already.
The street tree landscape is strong. Walking up and down the sidewalks, which are largely in excellent condition is a shaded, safe experience. Lots of pedestrians are walking dogs, jogging, rolling the kids in strollers, etc. Good city scenes, indeed.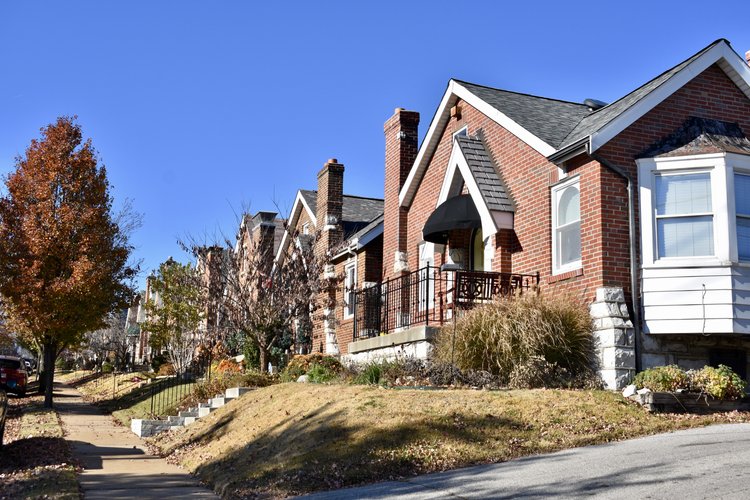 There are some massive yards here as well, closer to I-44.
There are some art deco and MCM gems here, you have to look hard, but they are sprinkled in. Most I showed back in 2010, but not all.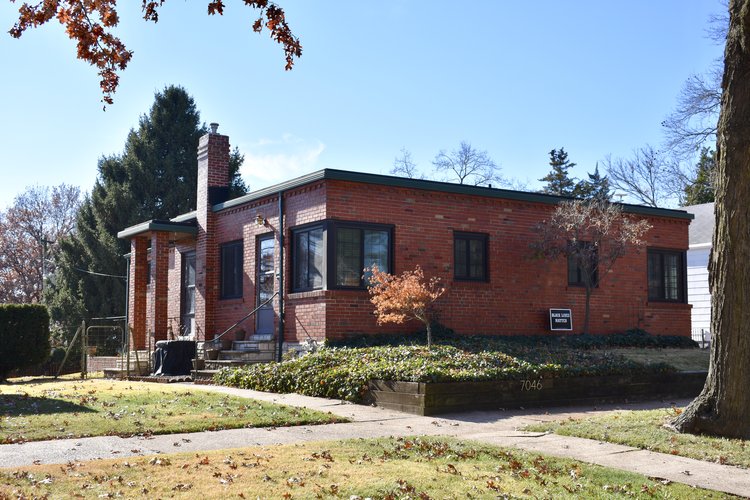 Other than that, not much else missed. I'll add some fresh photos to capture what caught my eye in 2021.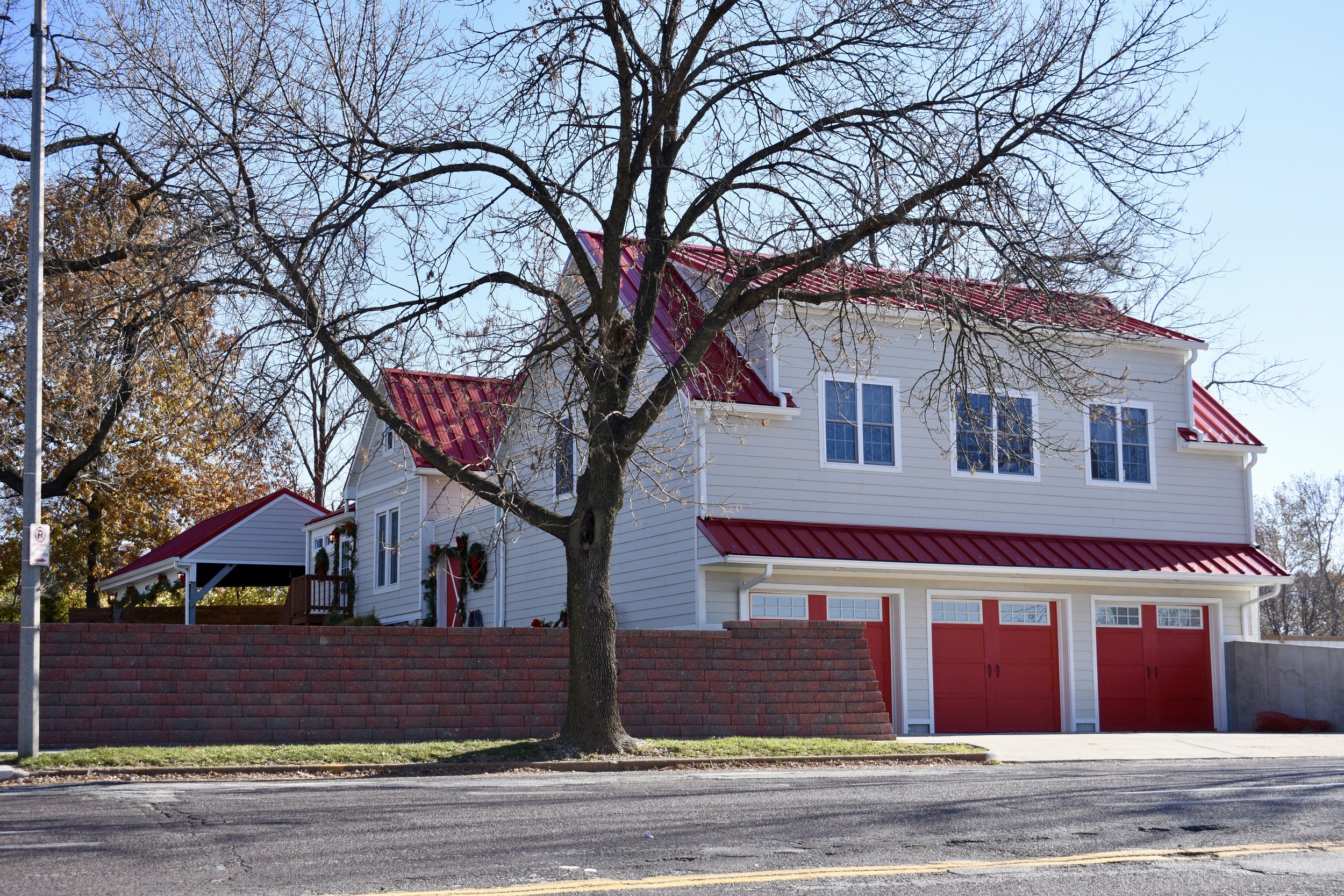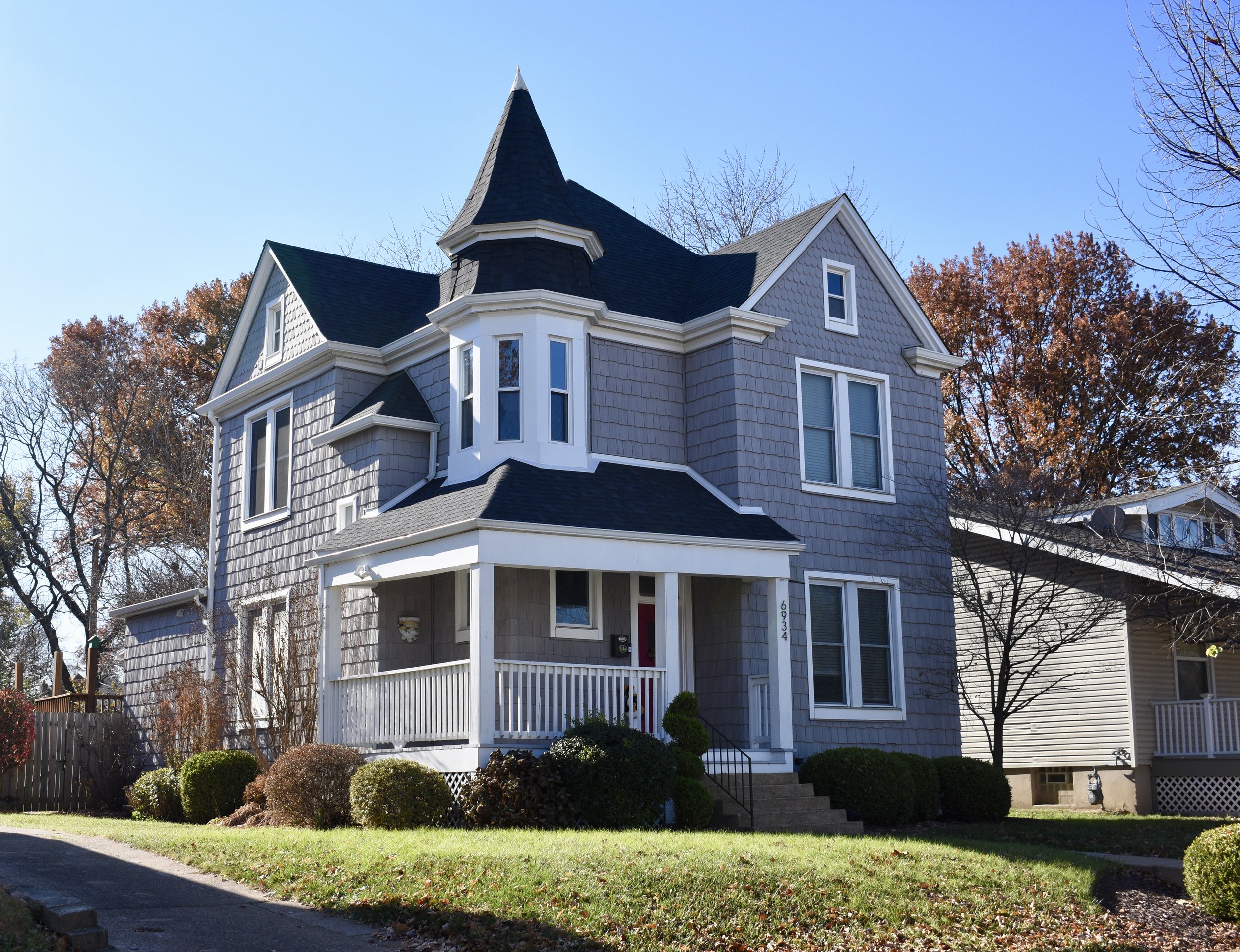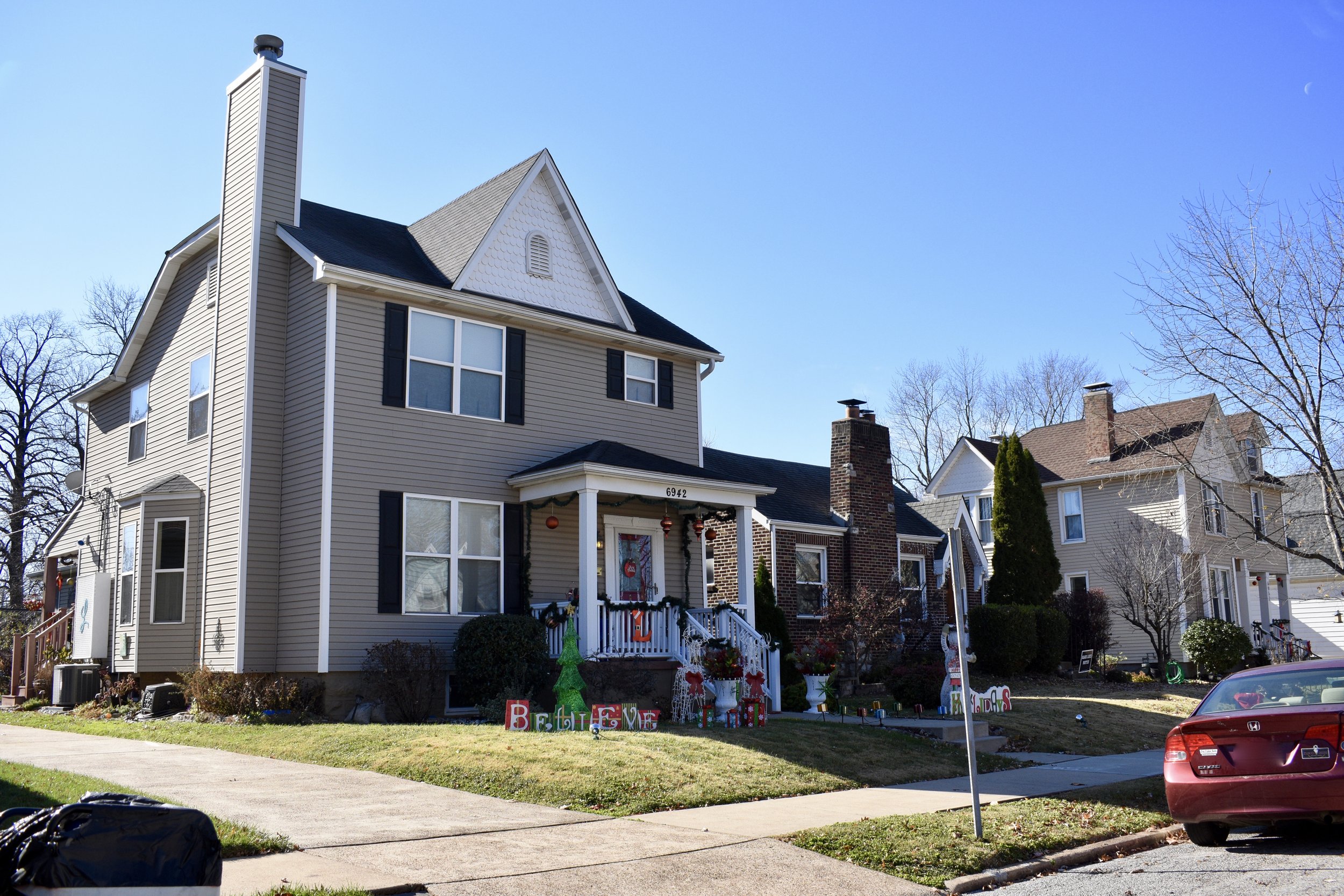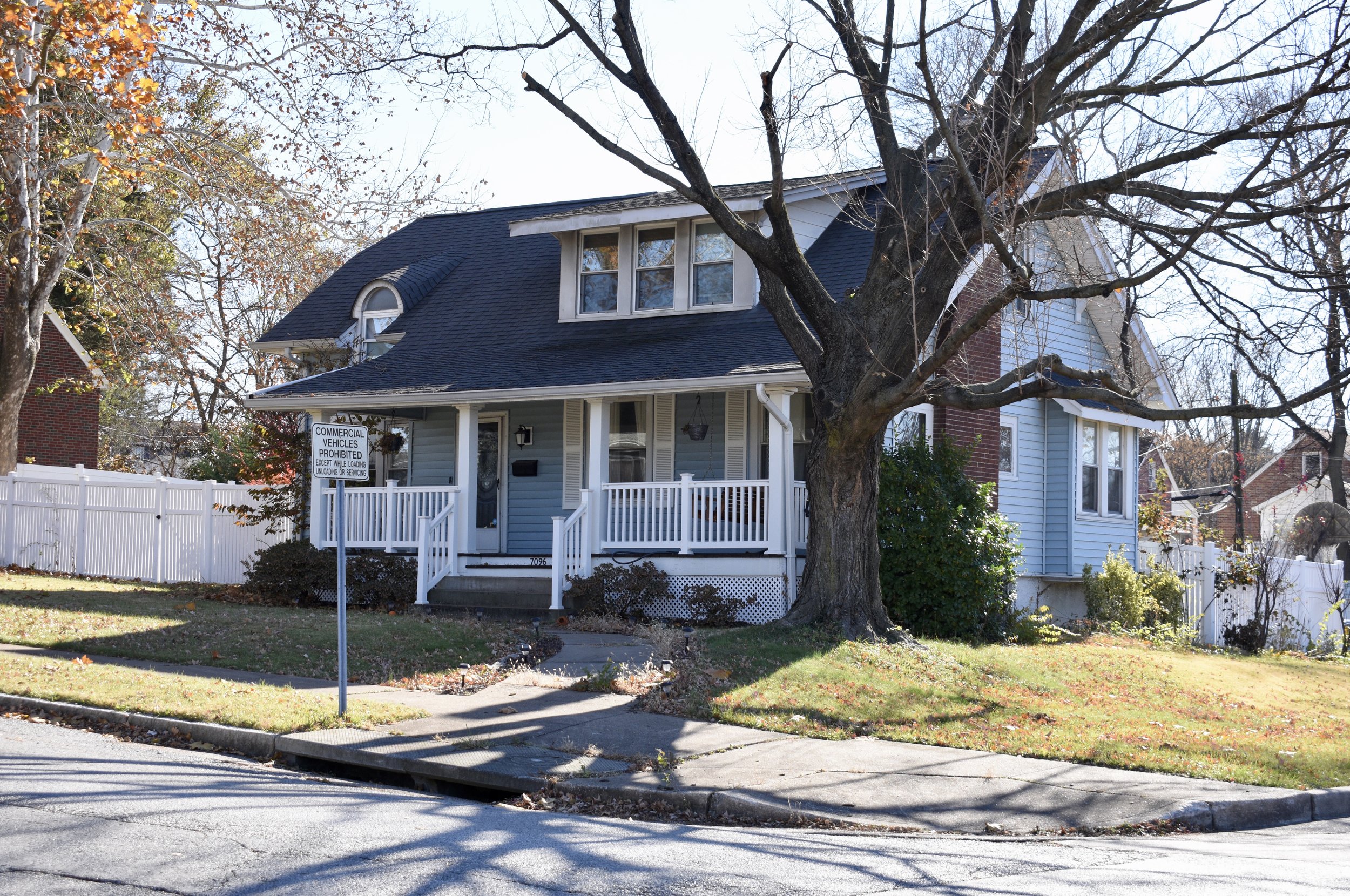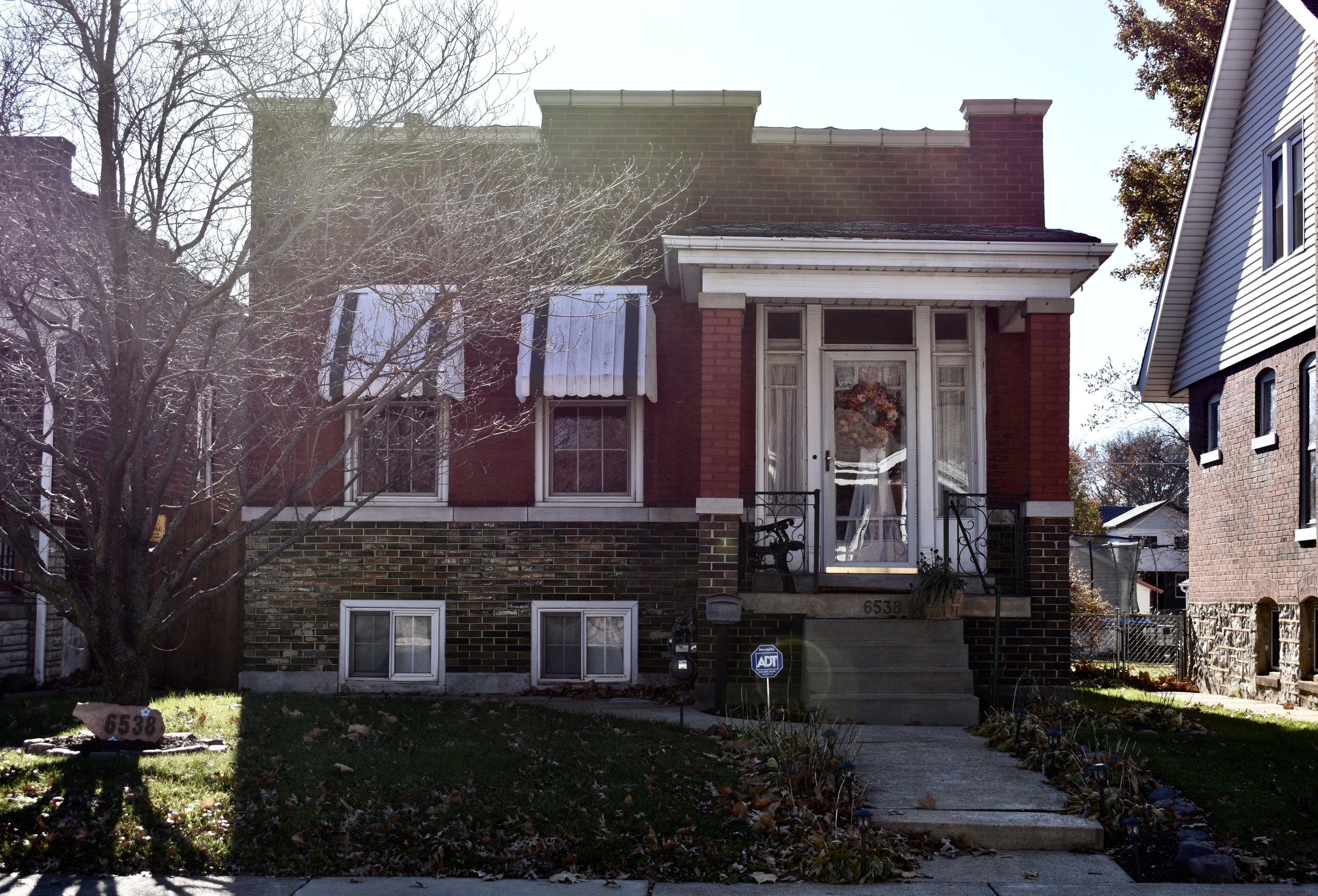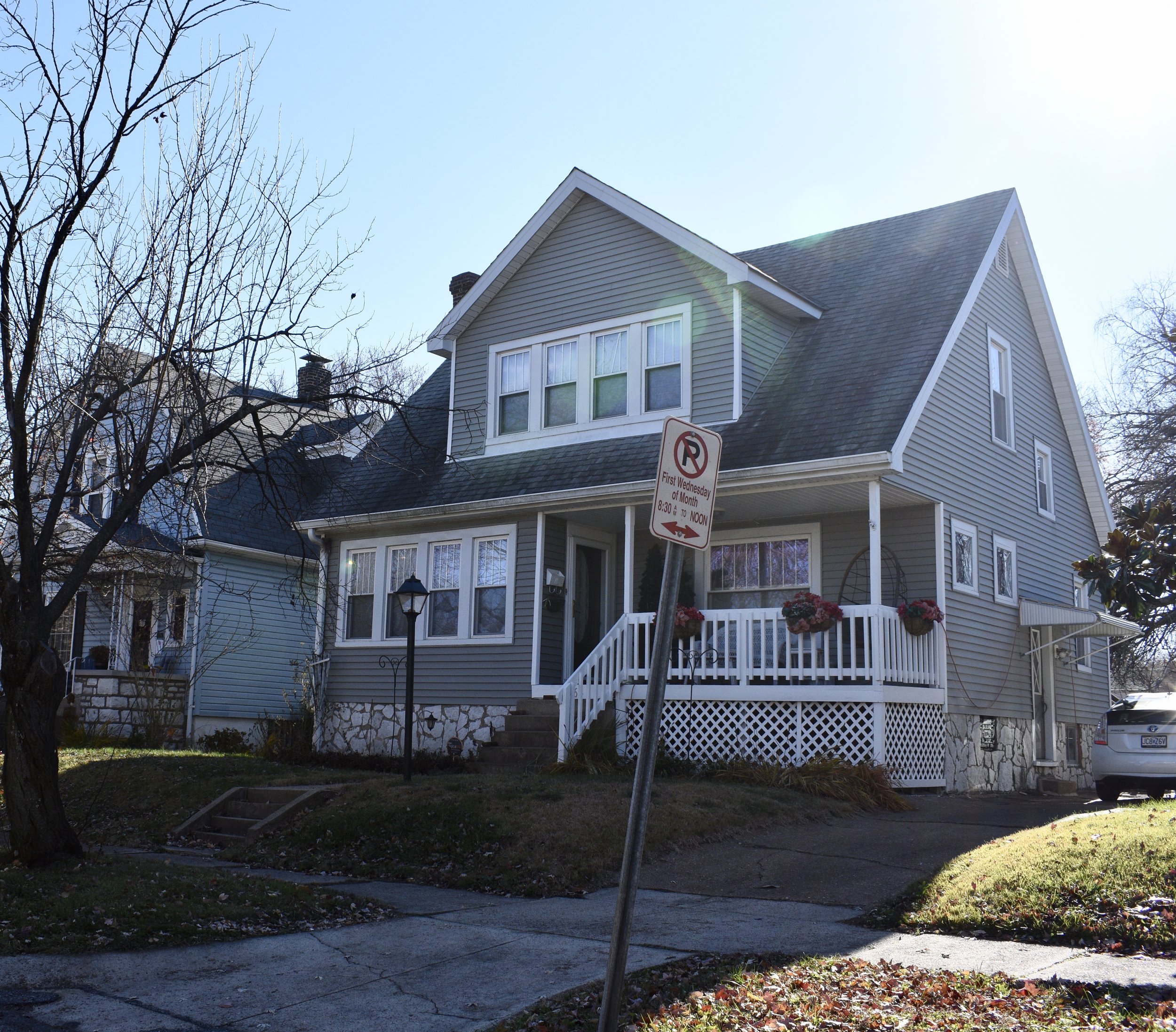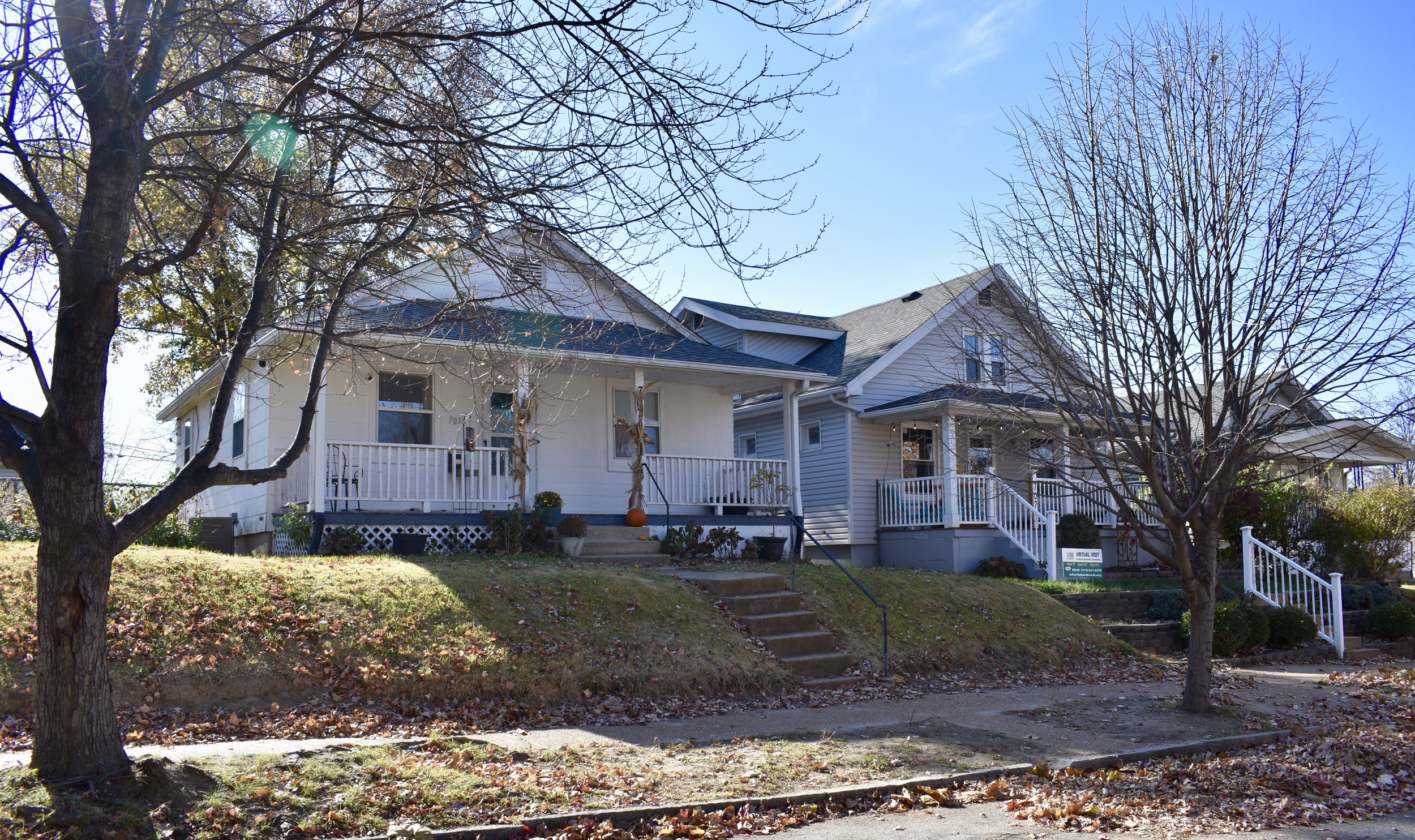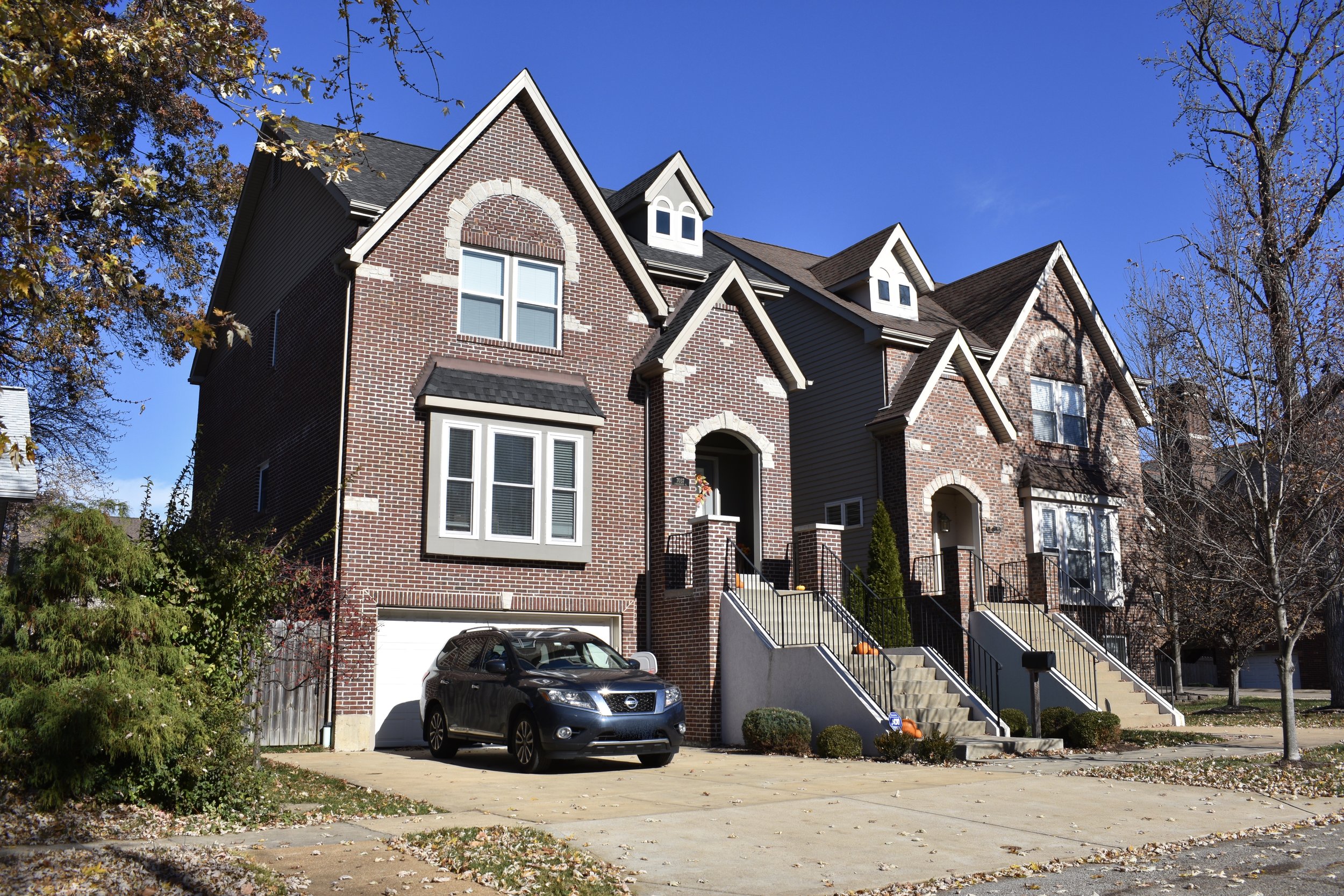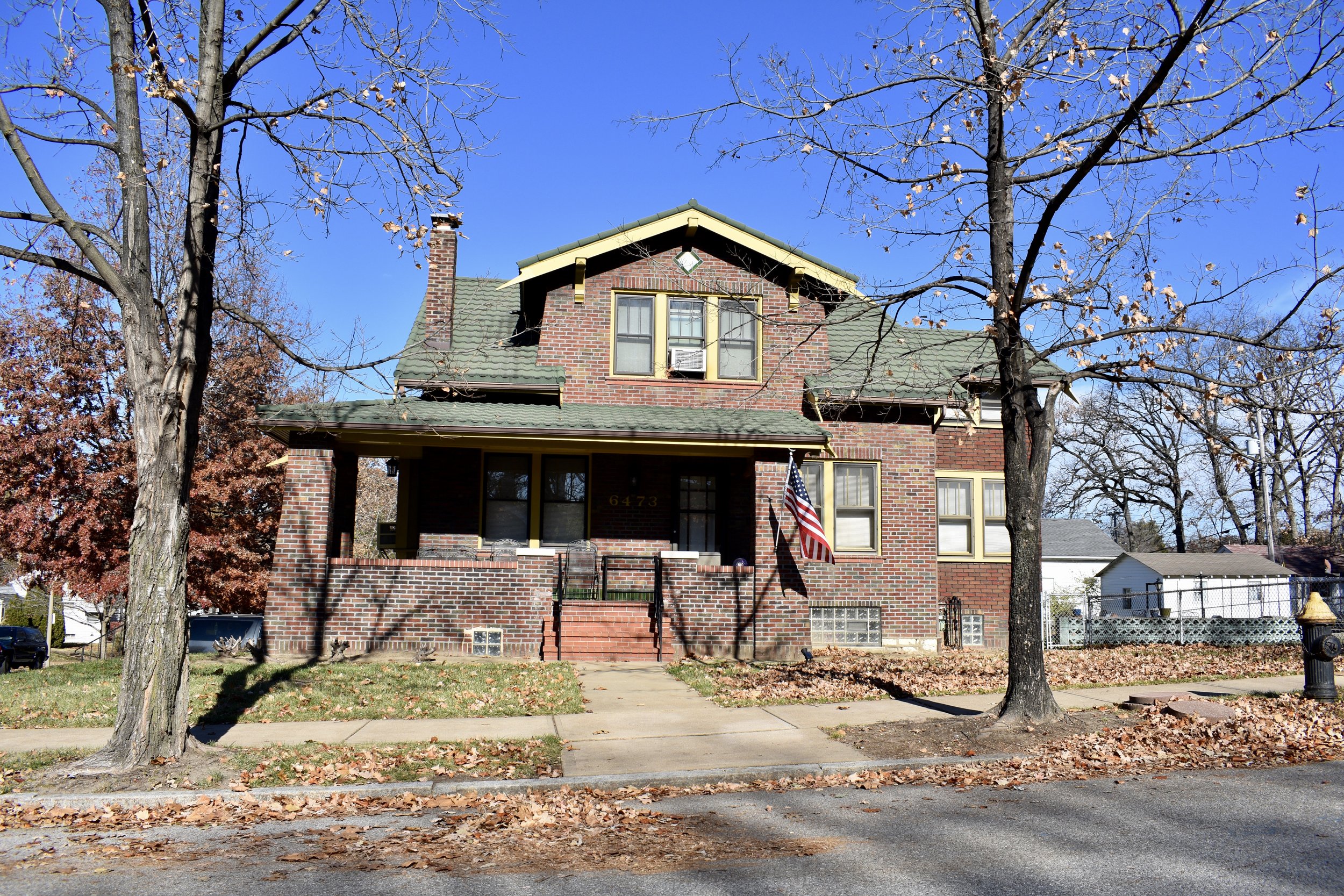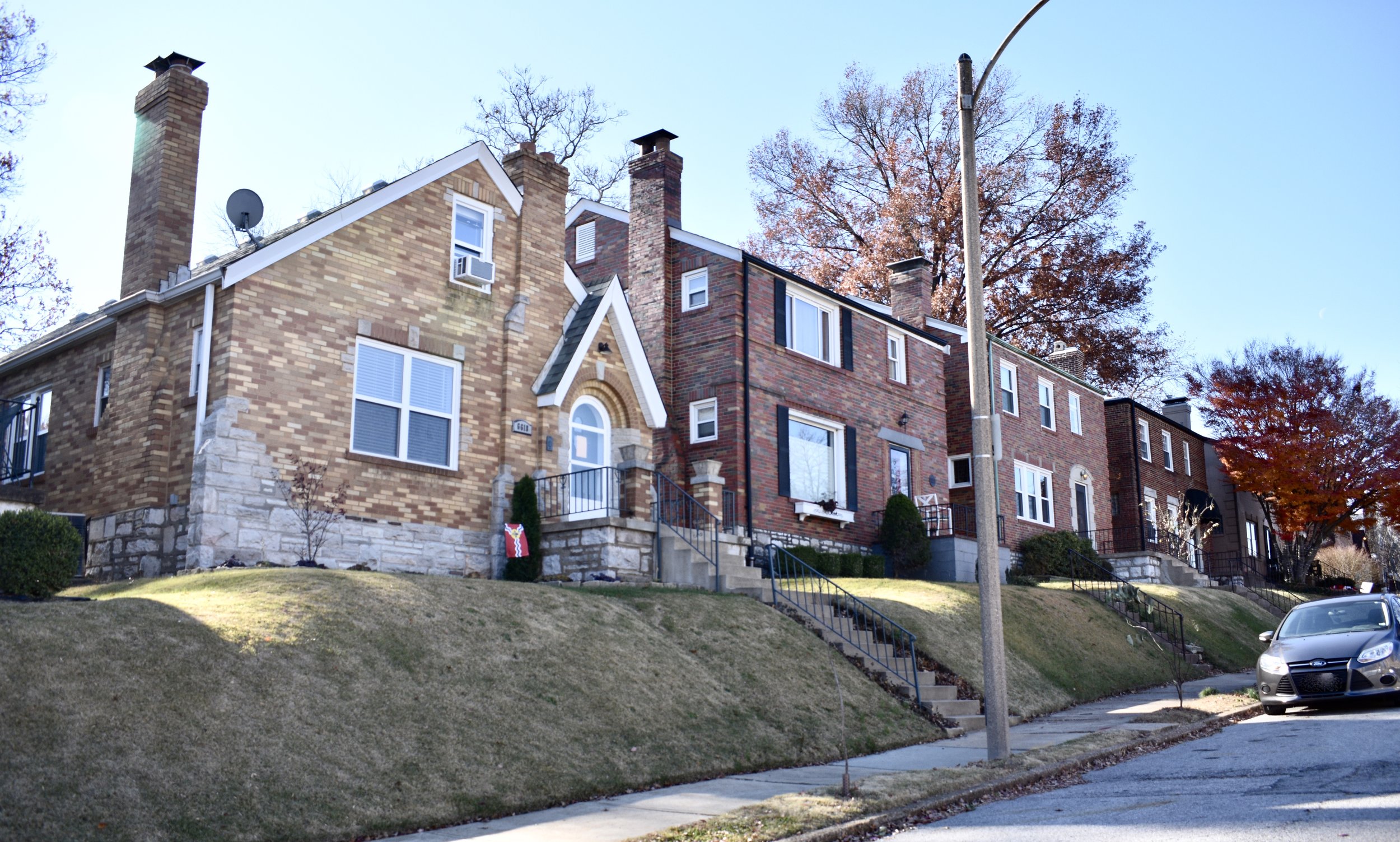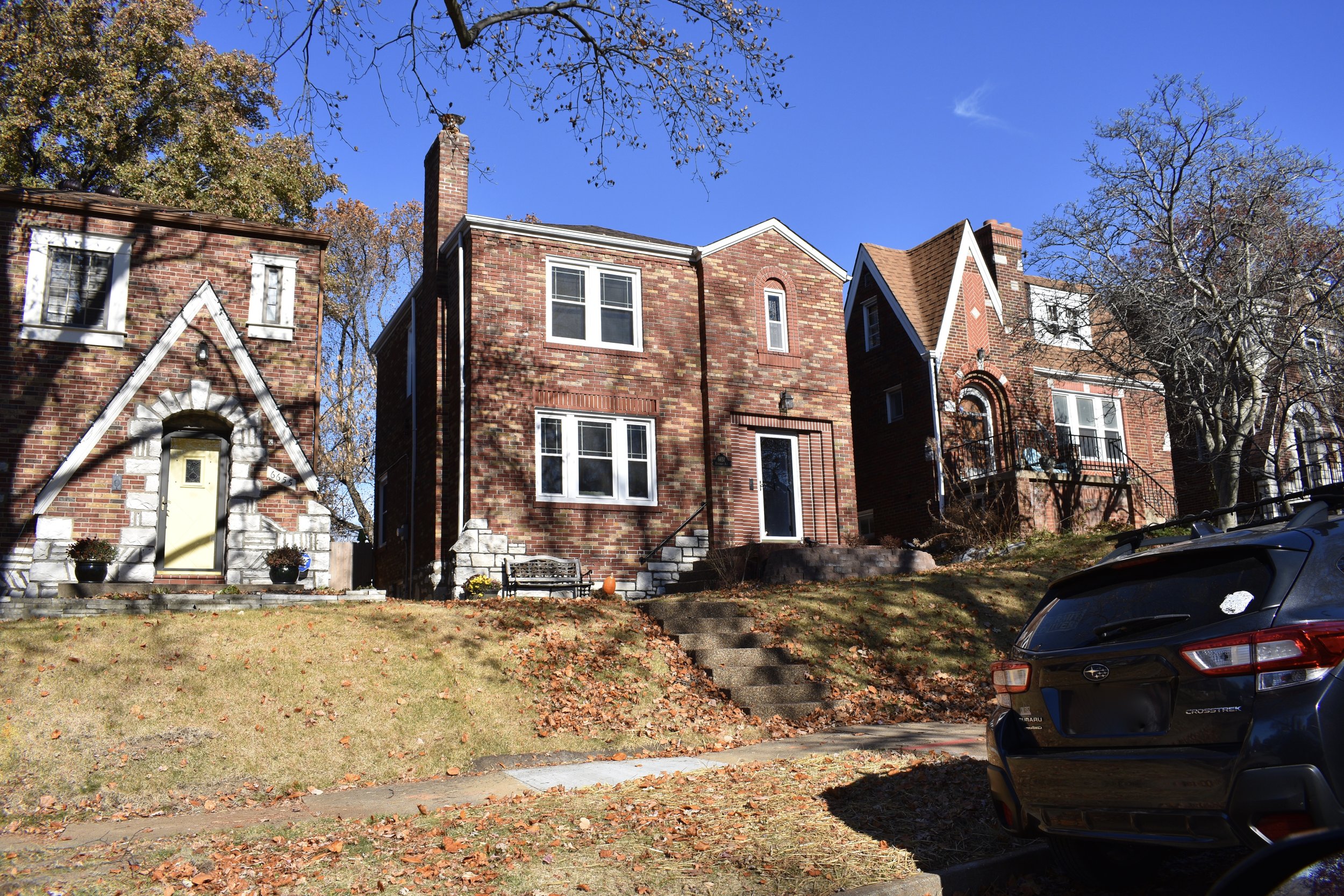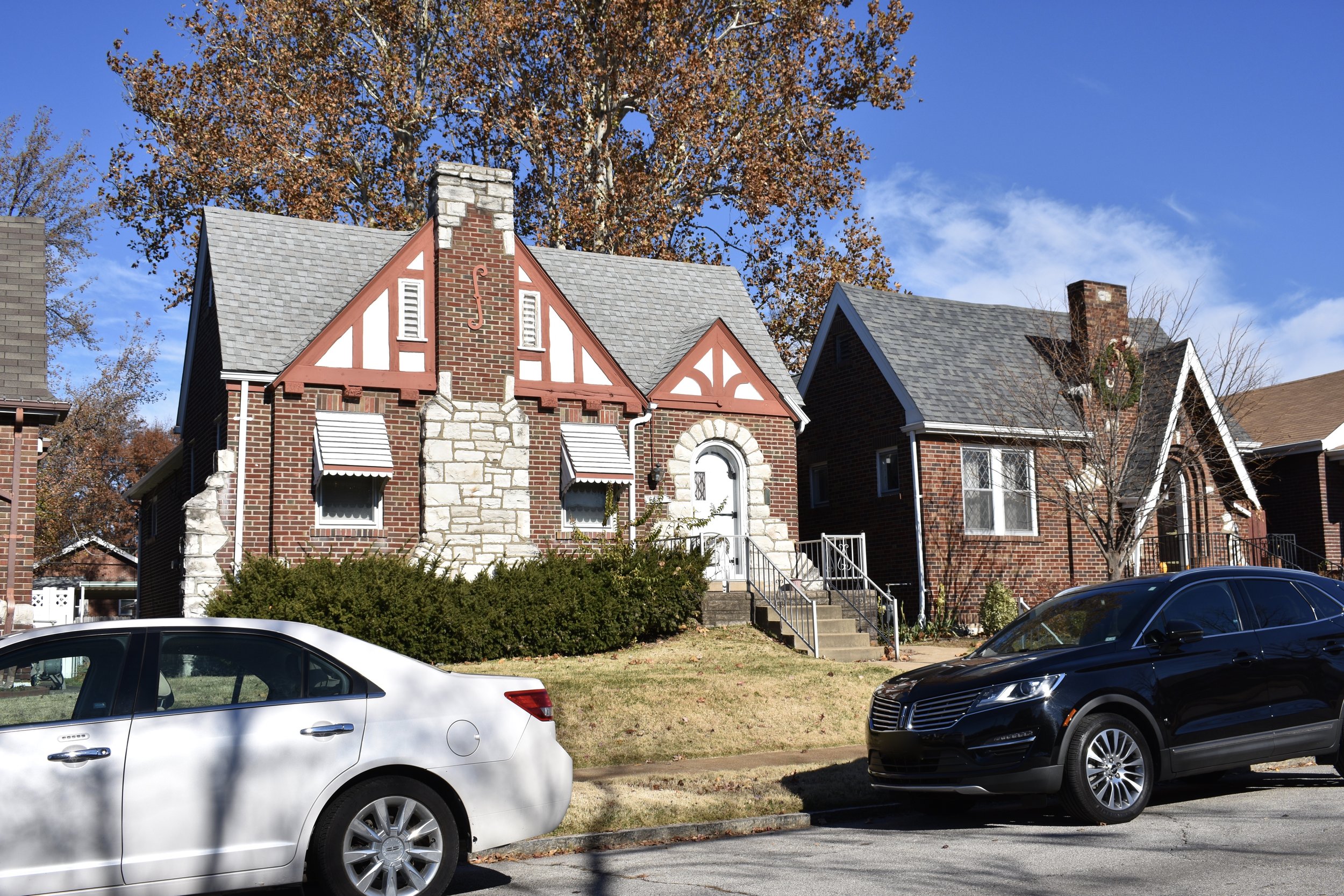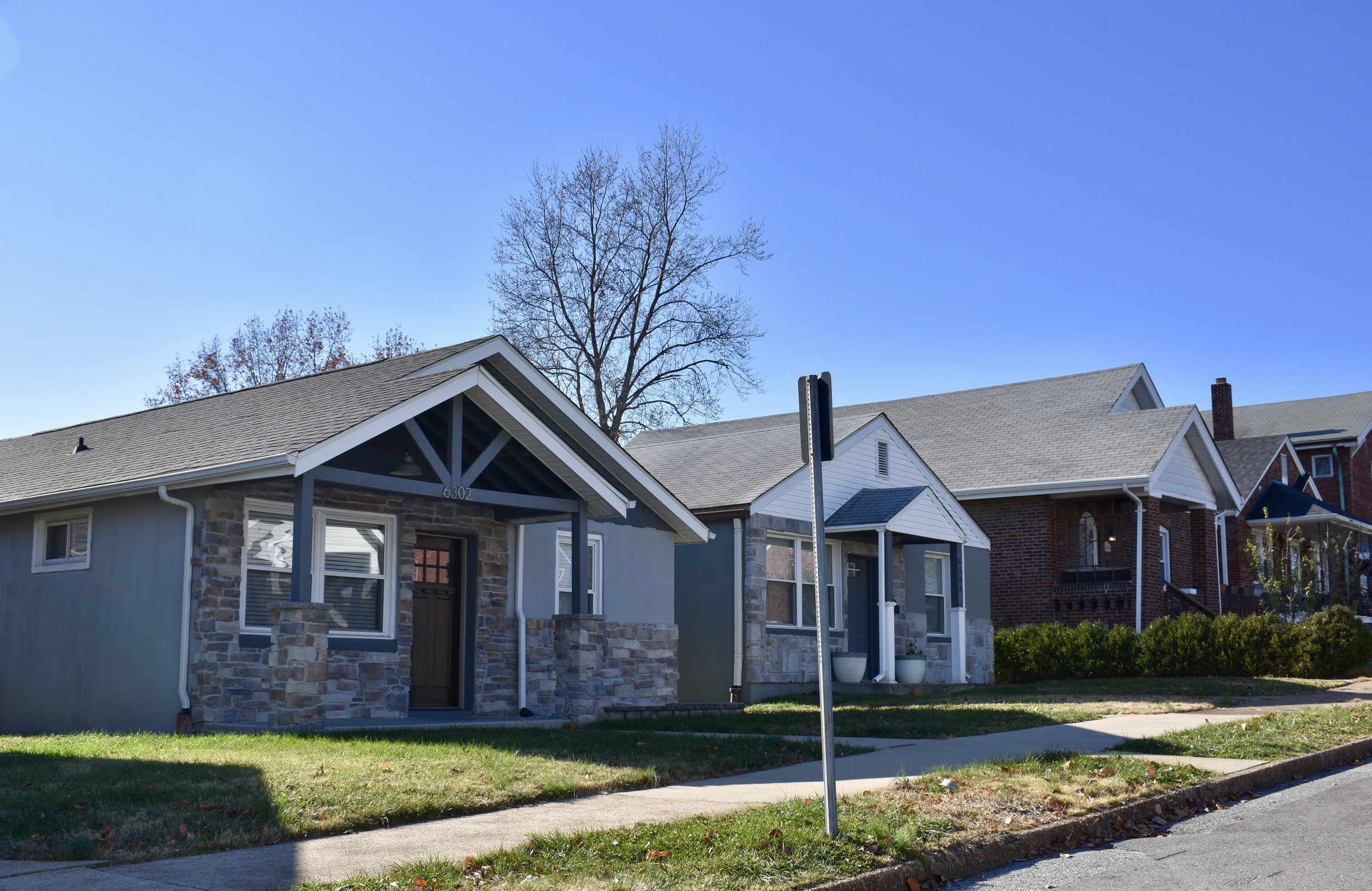 If you are a fan of Dutch Colonial homes, you will find many in Lindenwood Park.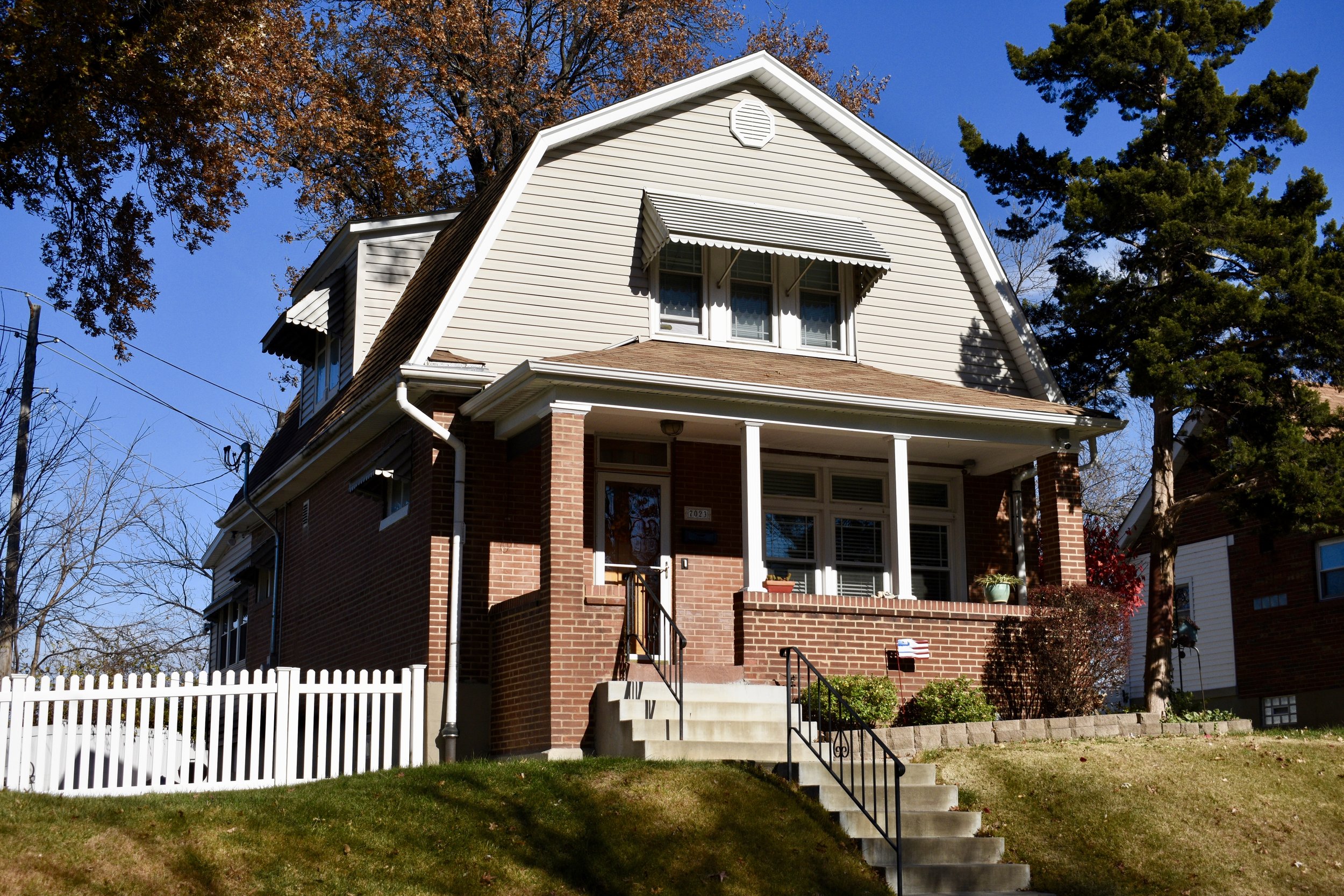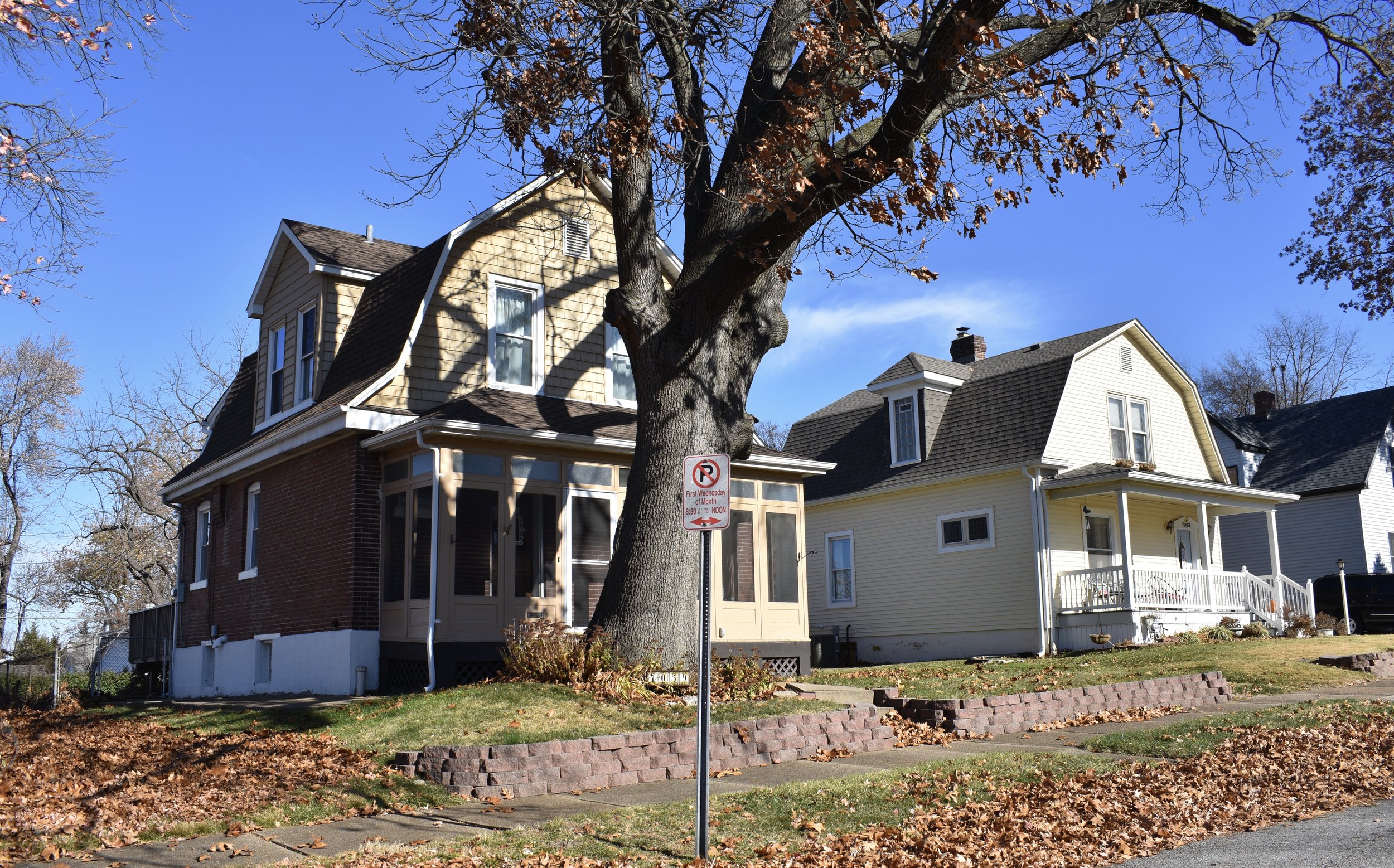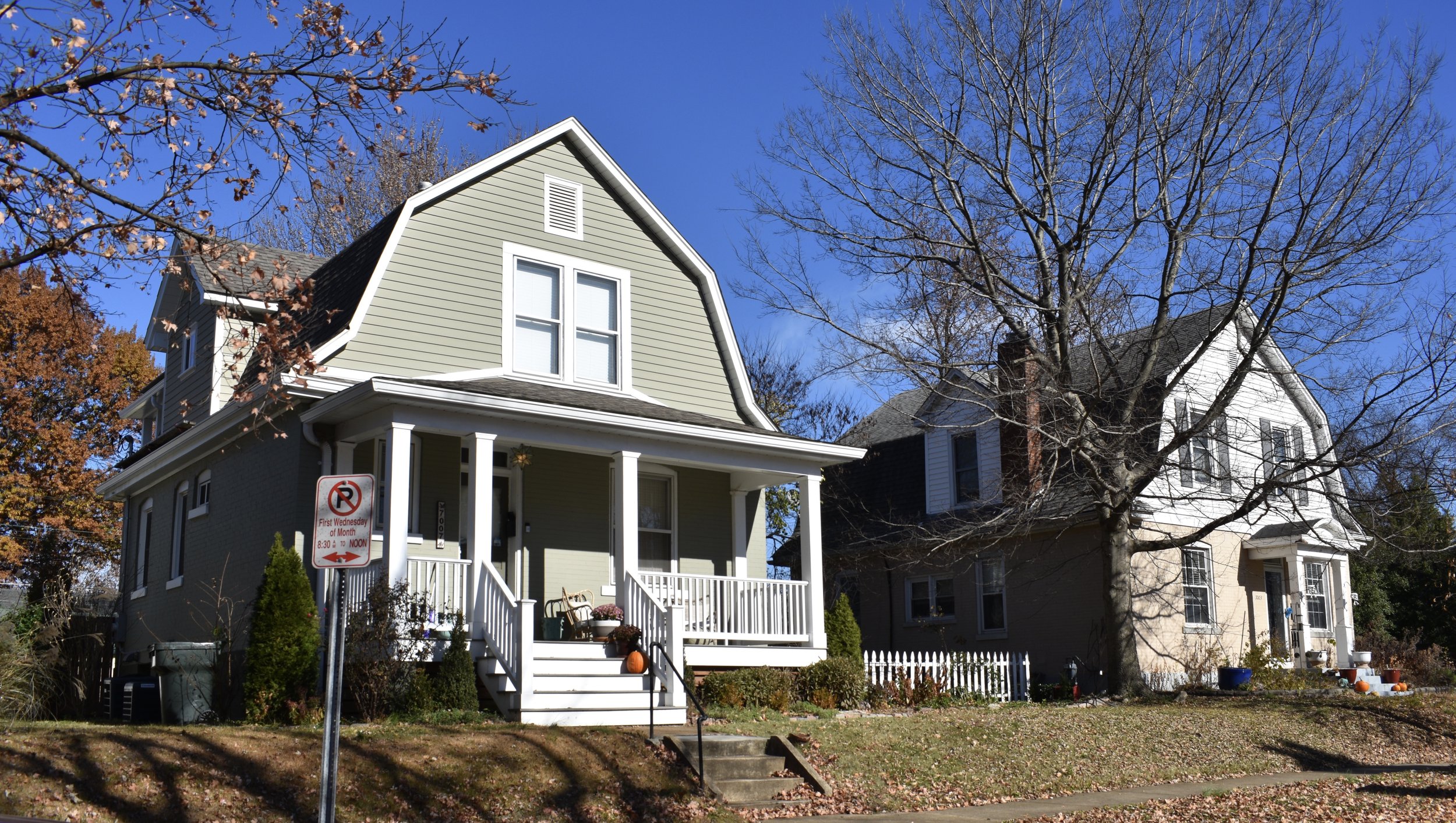 Noticeable Changes
There appears to be a youth turnover, evidenced by many younger families walking around. The landscapes in the front yards are less zoysia and yews: the calling cards of the WWII and Boomer generations, to a more native, permeable, less sparse look. There are now speed humps strategically placed to slow down traffic in some key areas.
The sided homes are being painted/sided in fresh, contemporary colors. Windows, doors, roofs, etc. are being updated and maintained. The future looks bright.
The 1.5 mile Great Rivers Greenway extension of the River des Peres Greenway really added a boost to the look and feel of Wabash Avenue. The center medians and beautiful trees will continue to class up a former speedway. Read all about this in the Additional Reading section.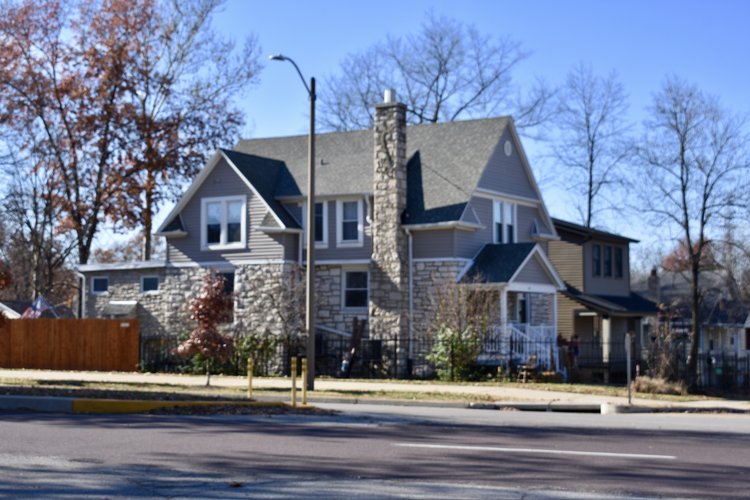 There is an interesting development underway at the former Immanual Congregational Church property at Jamieson and Marquette that was purchased by an organization bringing a fantastic new space called Lindenwood Park Place. This community center captures the attention of my nerdy board game side. For a mere $10/month or $100/year, you can join these themed spaces to play board games, set up with steampunk, DnD/RPG, more classic card game rooms for the poker, euchre and spades nuts (myself included), darts, etc. There is a gym available for ping pong, yoga, etc., general meeting, wifi working spaces and party spaces are available as well.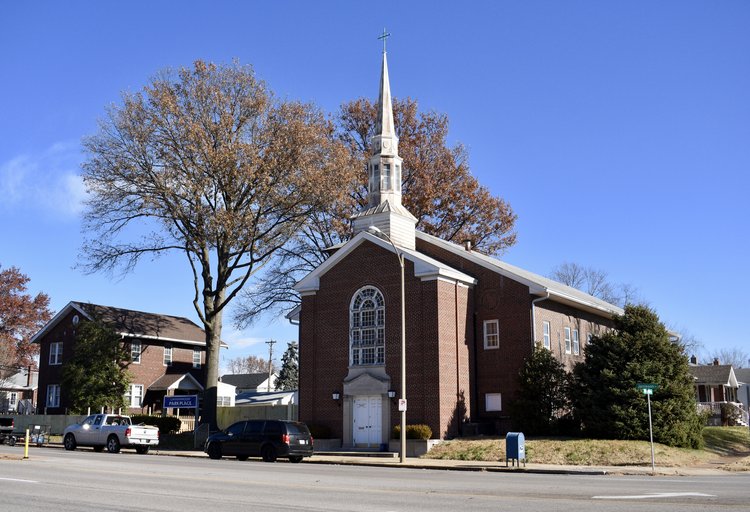 Lindenwood Park (the park), has done nothing but improve. The park seems more occupied all the time and dollars have been spent on the playground equipment, etc.
While the retail and restaurants have evolved over the years, the overall occupancy is high. I'll speak to some of the areas I'd like to see retailers, restauranteurs, developers focus on for "destination places" in the Future Needs section below, but I want to point out specific new use that is one of our favorites: the Blueprint Coffee on Watson.
You can see the former brake shop building in my original post. It was repurposed to a charming coffee shop with those large doors that open on beautiful days. There is a nice "backyard" area and bike racks and delicious coffee. But notice the care they took in repurposing the lettering and the sign fronting Watson. They went from "brake" service to "break" service and put their logo on the sign. Brilliant. If you haven't been, get a cup o joe on your coffee break.
There is some new construction, but it is rare.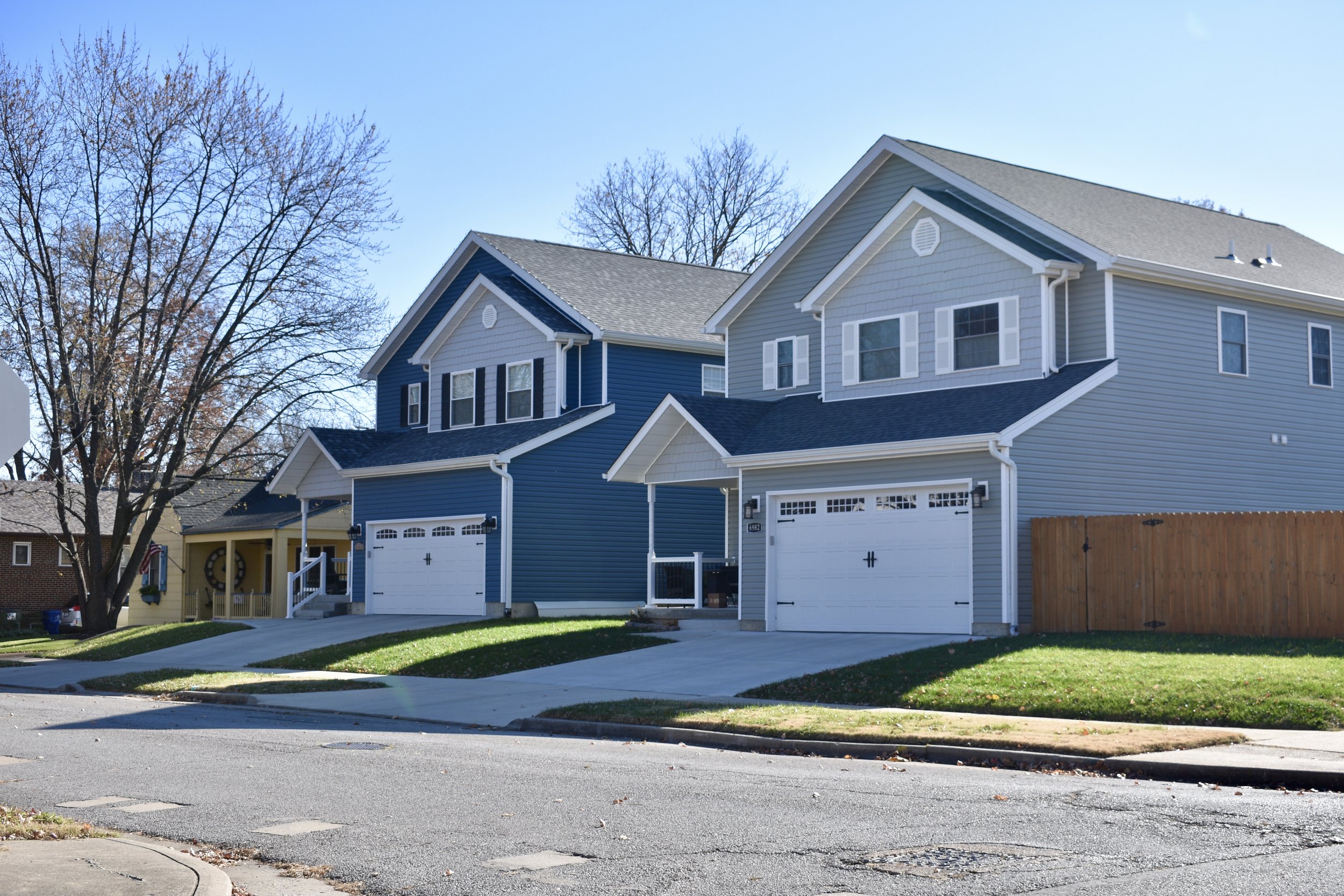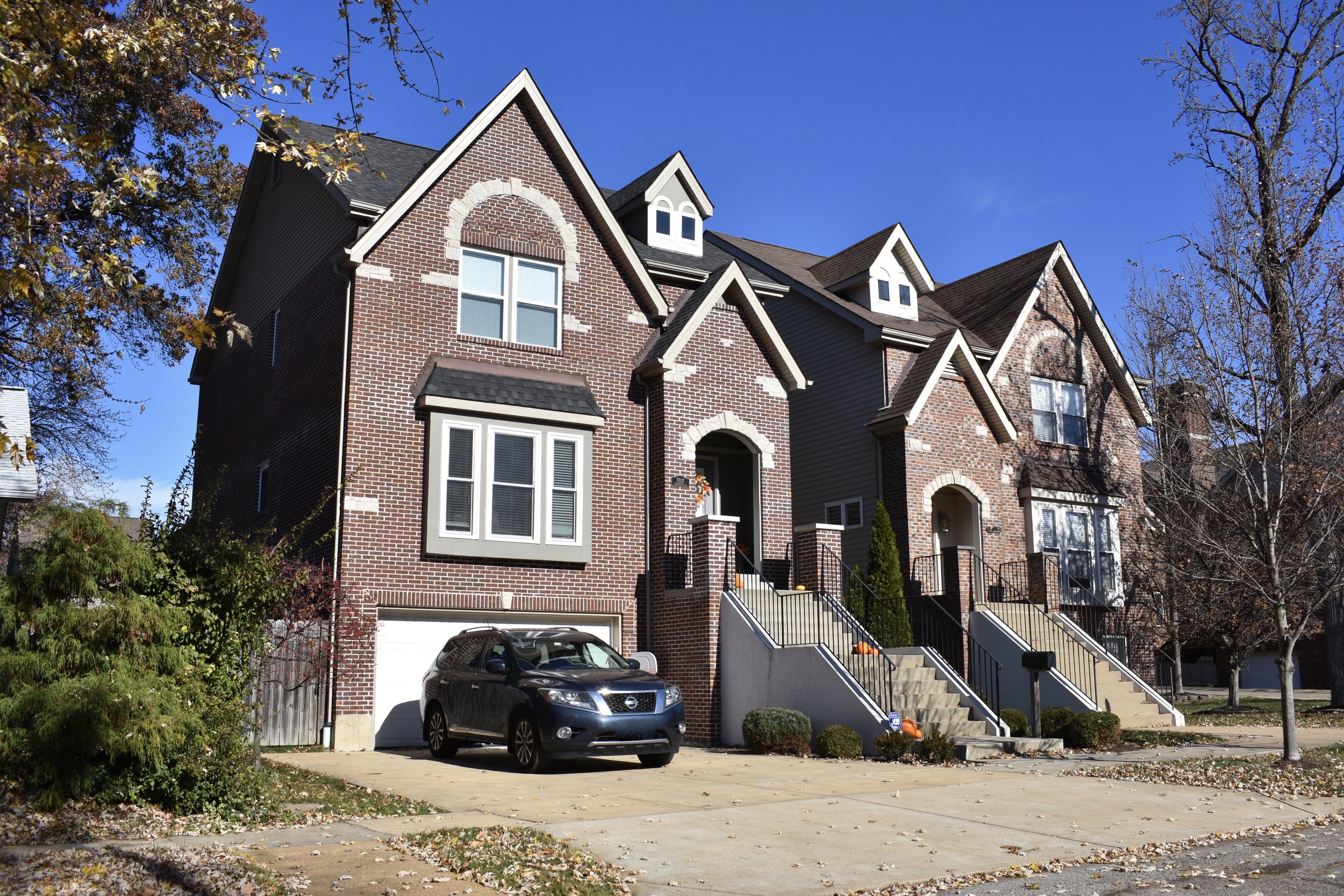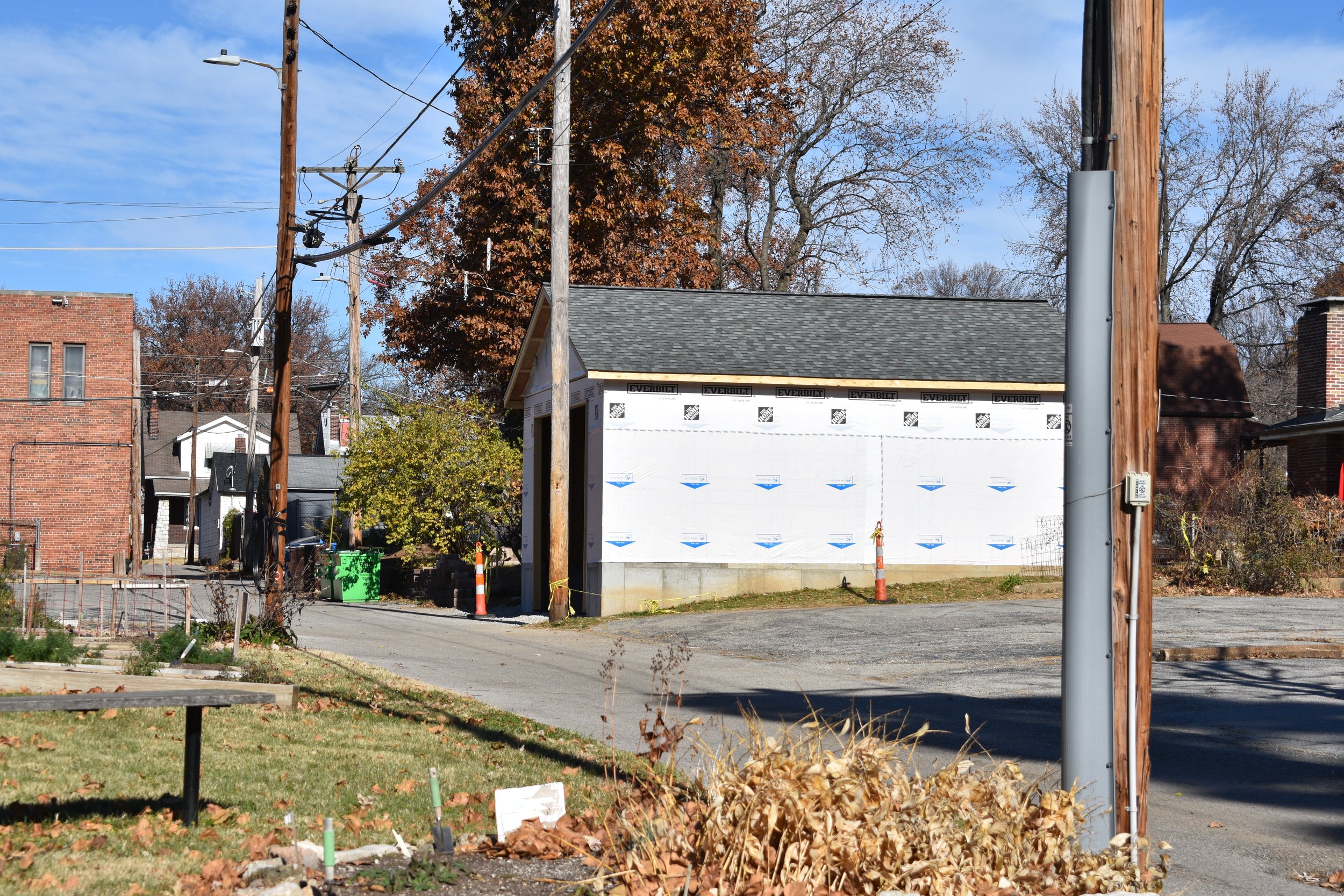 The proliferation of driveways, usually reserved for the suburbs, are more common in this neighborhood, as several streets are not served by alleys, a passing fancy n post-war America.
This neighborhood is rock solid, and will likely change very little in the coming years as occupancy remains among the highest in all of St. Louis.
What Are The Future Needs?
Not much needed here other than more walkable, neighborhood spots. Taverns, restaurants, etc. that serve the inside of the neighborhood, the residents. Sure, there are plenty of drive-to places along Hampton, Watson, Chippewa, etc. But what would really put the icing on the cake are neighborhood places that the locals walk to. Ivanhoe is beautiful and could easily be that place. The vacancy is a bit noticeable, and there is room for much more to get it to that destination kind of place.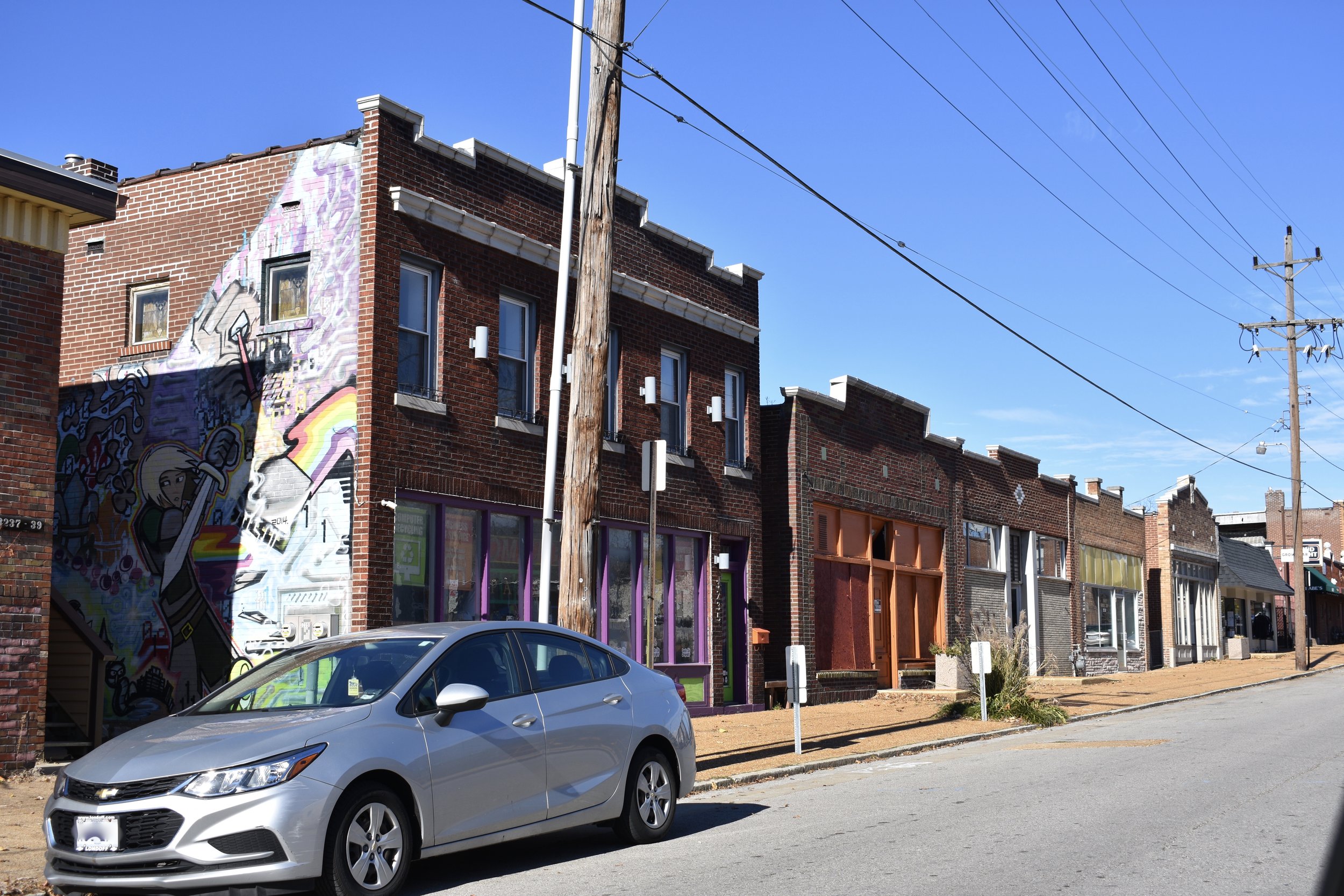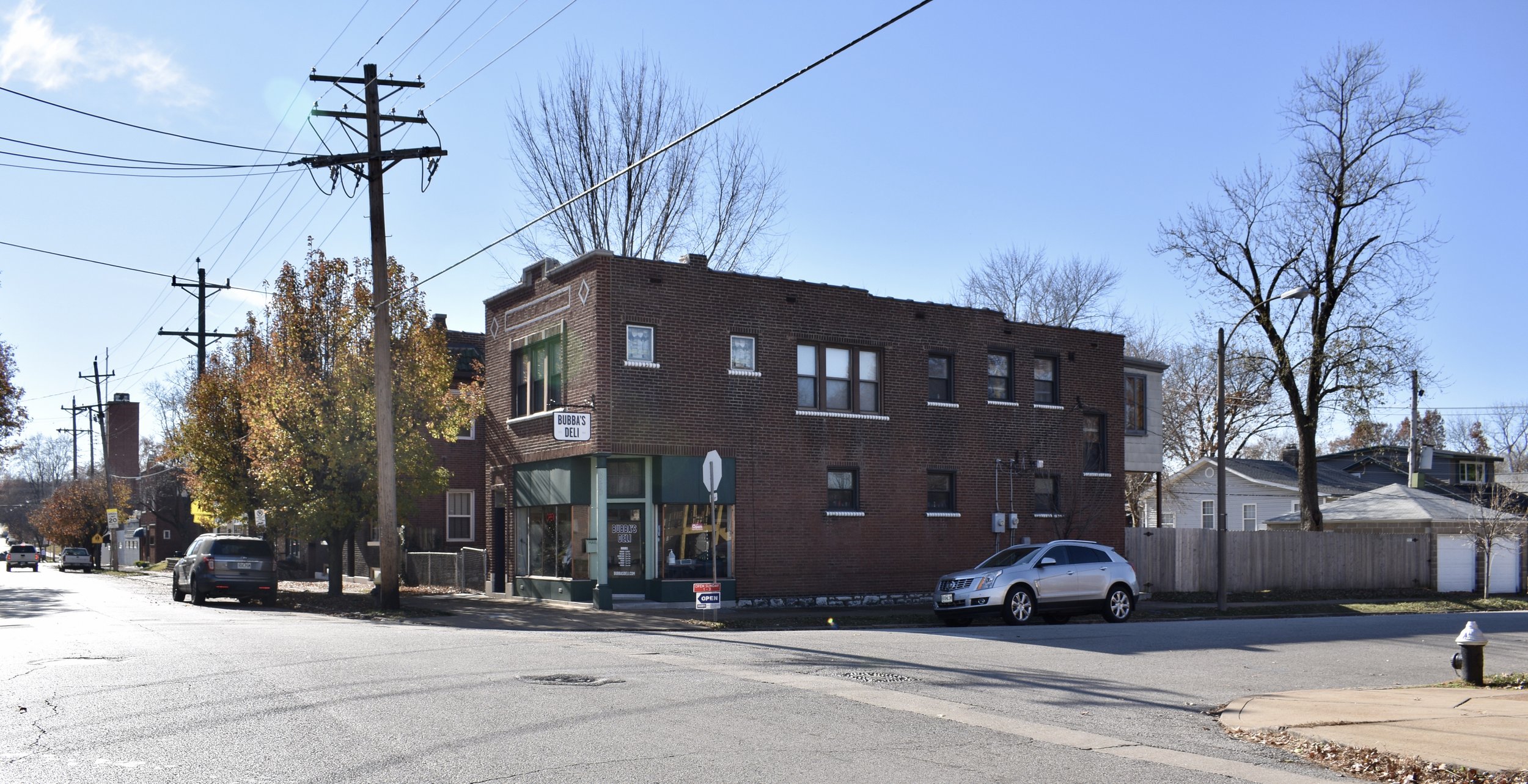 There are also some intra-neighborhood corner spots that could be gems serving the locals, adding soul and a sense of "our place".