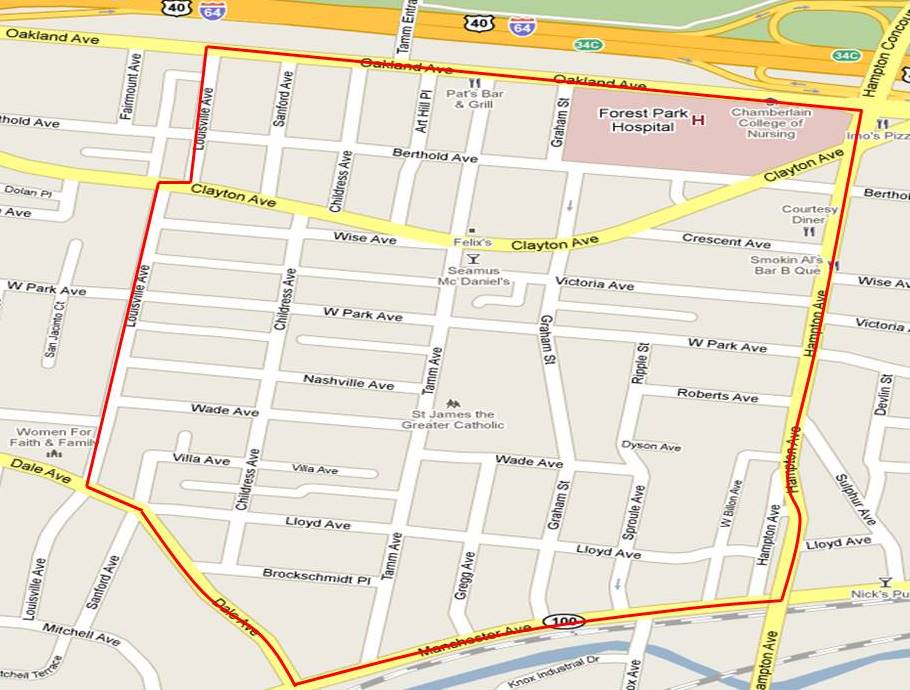 Clayton/Tamm is a south St. Louis neighborhood bound by Oakland to the north, Manchester to the south, Hampton to the east and Dale and Louisville to the west.
The 2000 census counted 2,476 residents (11% decline from 1990s count) of whom 5% were black, 91% white, 2% Asian and 2% Hispanic/Latino. 1,436 housing units were counted, 93% occupied, split 53%/47% owner/renter. 2010 Census data counted 2,251 Clayton-Tamm'ers (9% decline from the 2000 count), racially the neighborhood remained about like it was in the 2000 count, 89% white, 6% Black, 3% Hispanic/Latino and 2% Asian.
There are 1,415 housing units 1,267 occupied for an impressive 90% occupancy rate.
And you thought this was Dogtown, didn't you? So did I. Well, actually it is as the name "Dogtown" refers to the informal combination of three adjoining neighborhoods: Clayton/Tamm, Franz Park, and Hi-Pointe; contained within the area of Oakland, Hampton, Manchester, and the city limits.
The term Dogtown is likely a mining term, as this was once home to the working class miners who worked in clay and coal mines. (source)
There is an excellent summary of history and interesting facts on Dogtown here. Among the tidbits, Route 66 used to go through Dogtown and there is some valuable info & maps on the 19th century founding and consolidation of the Dogtown area.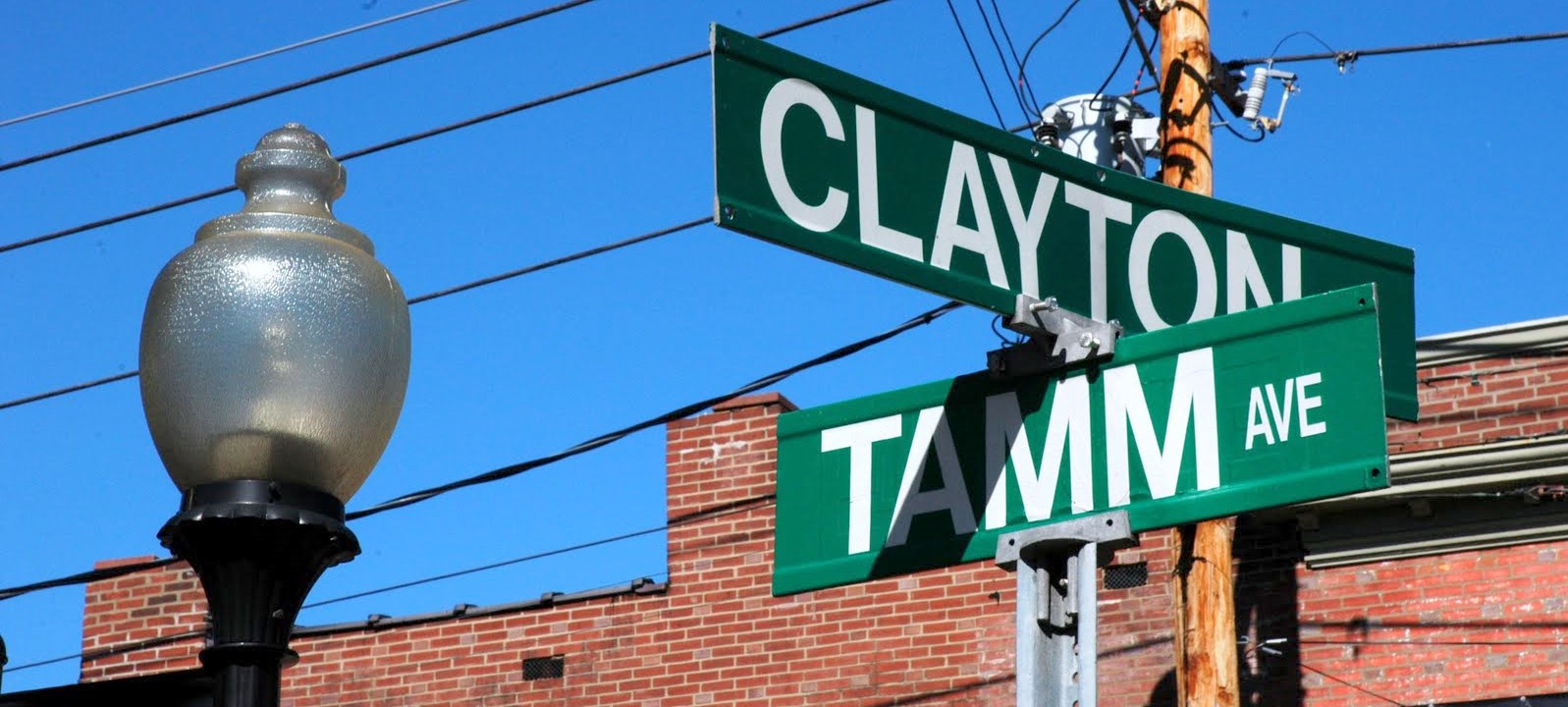 This is a unique section of St. Louis in that it is rather hilly. The name Hi-Pointe is taken from the fact that (you guessed it) it is built upon one of the highest points in the city. St. Louis is so flat that the hills within Clayton/Tamm really stand out.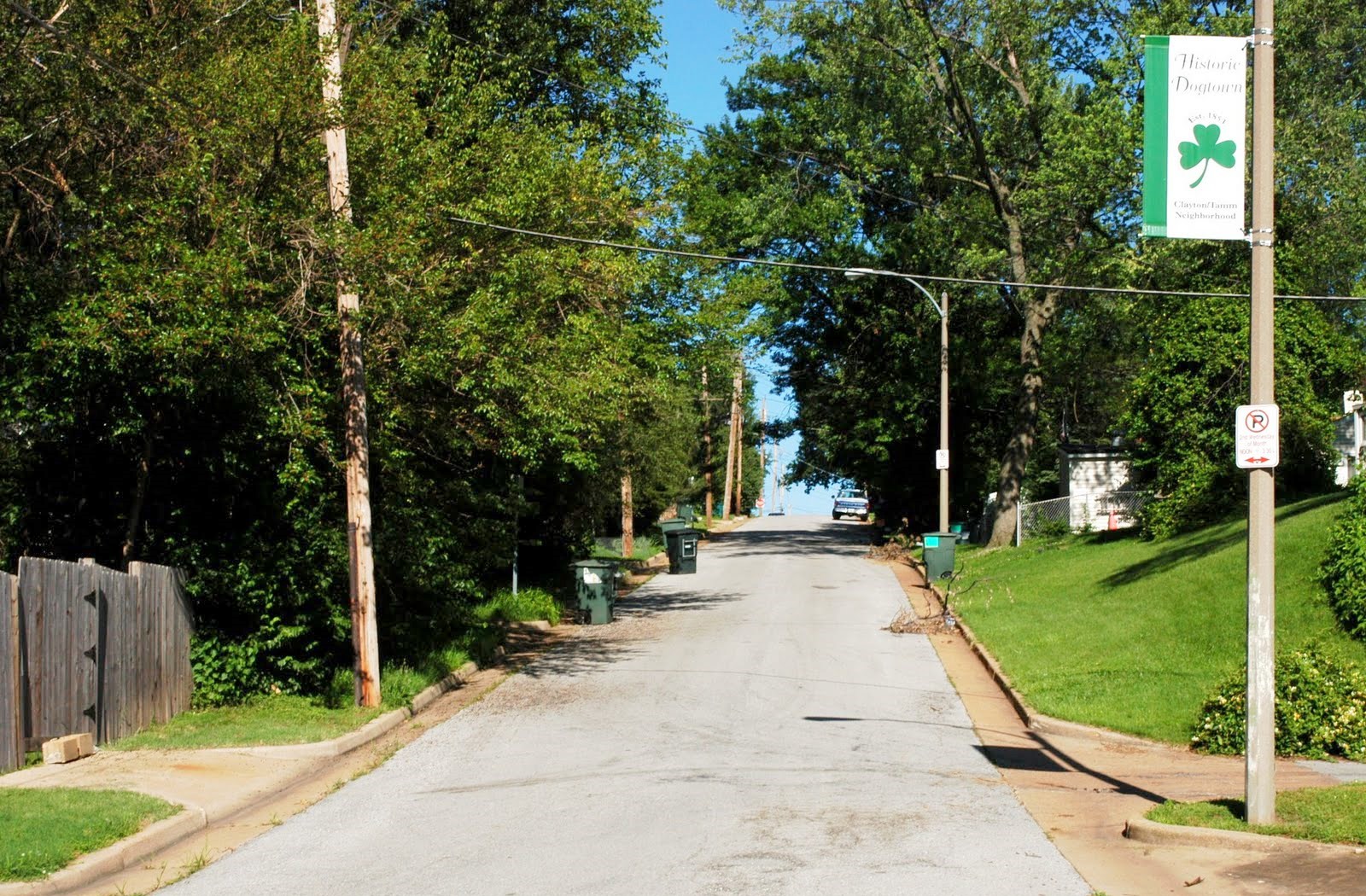 The area right around Clayton and Tamm really has quite a bit of business, ranging from bars, restaurants, a liquor store, Acme Guitar shop, barber shop, Dogtown collectibles shop, Nora's soup/sandwiches/salads, Sugaree Baking Co., Cairdea's coffee shop/cafe, etc.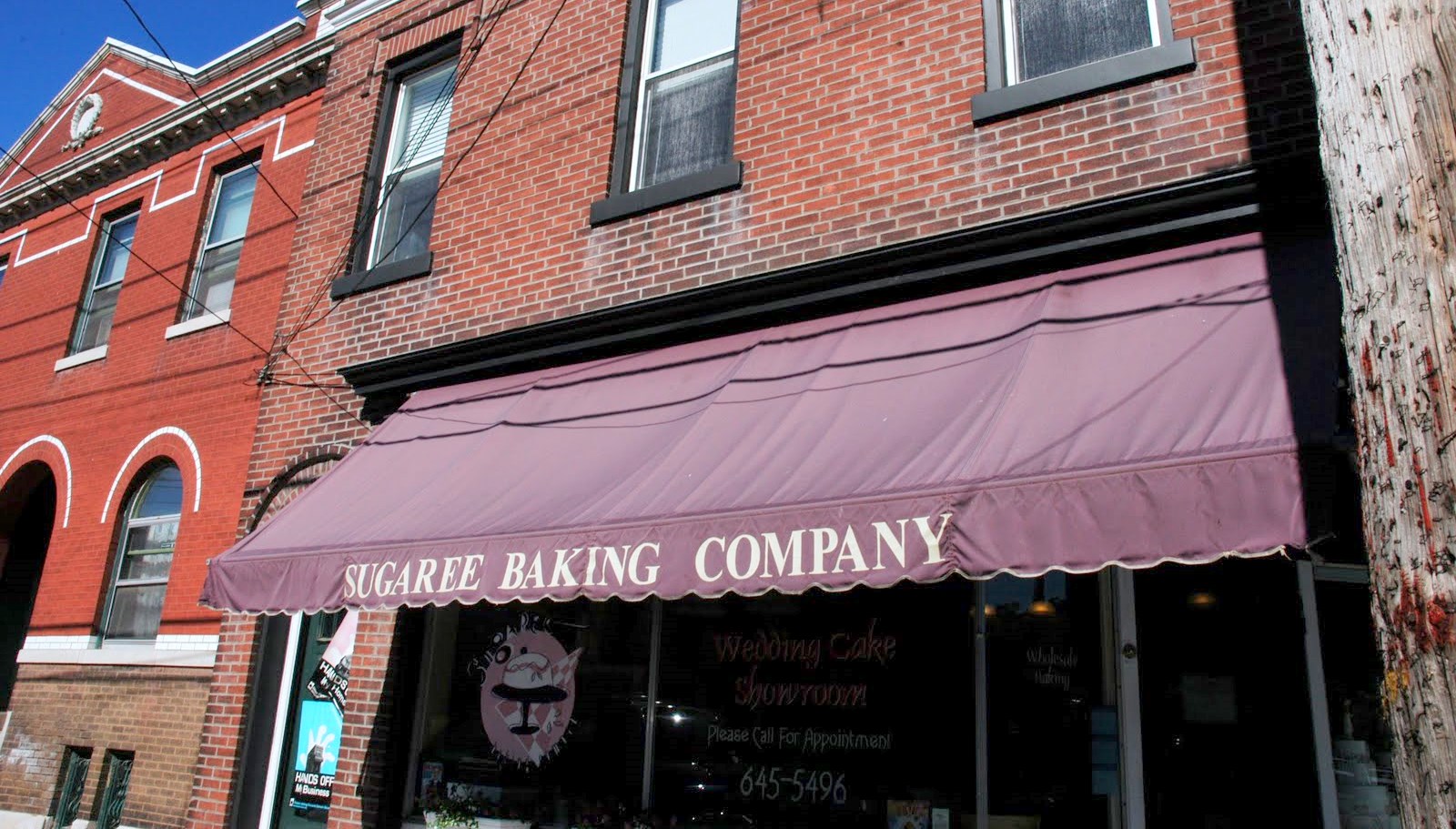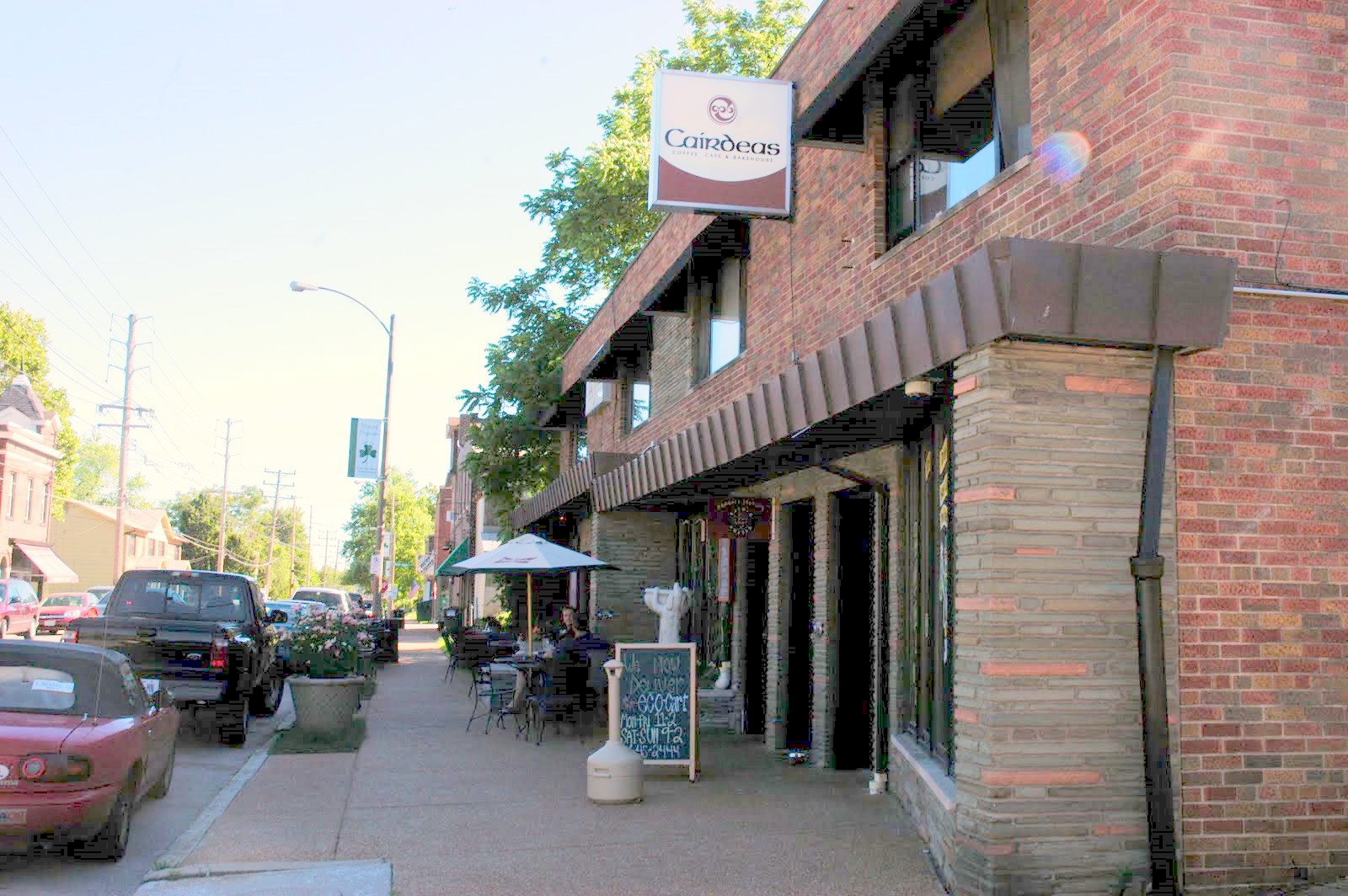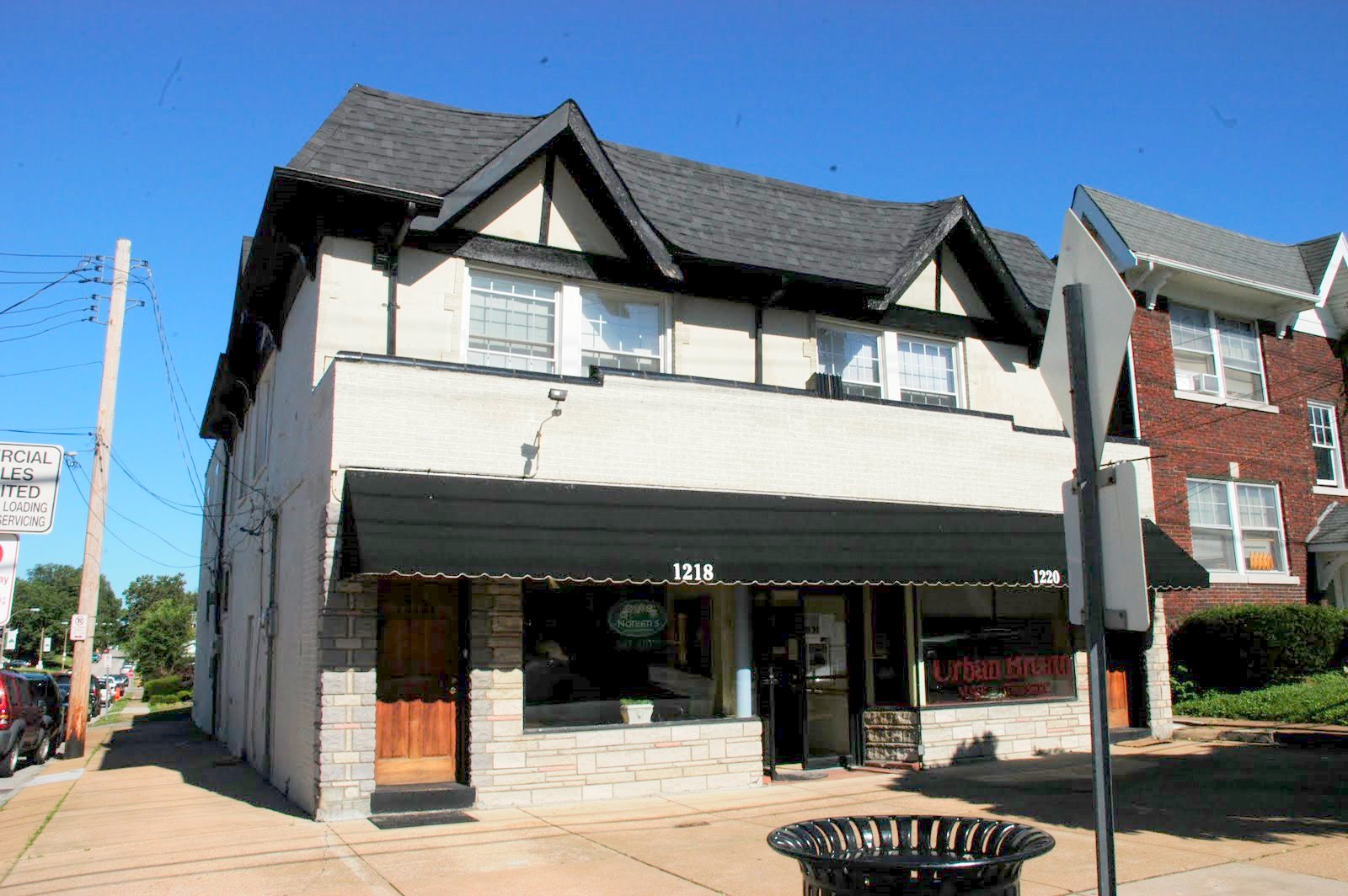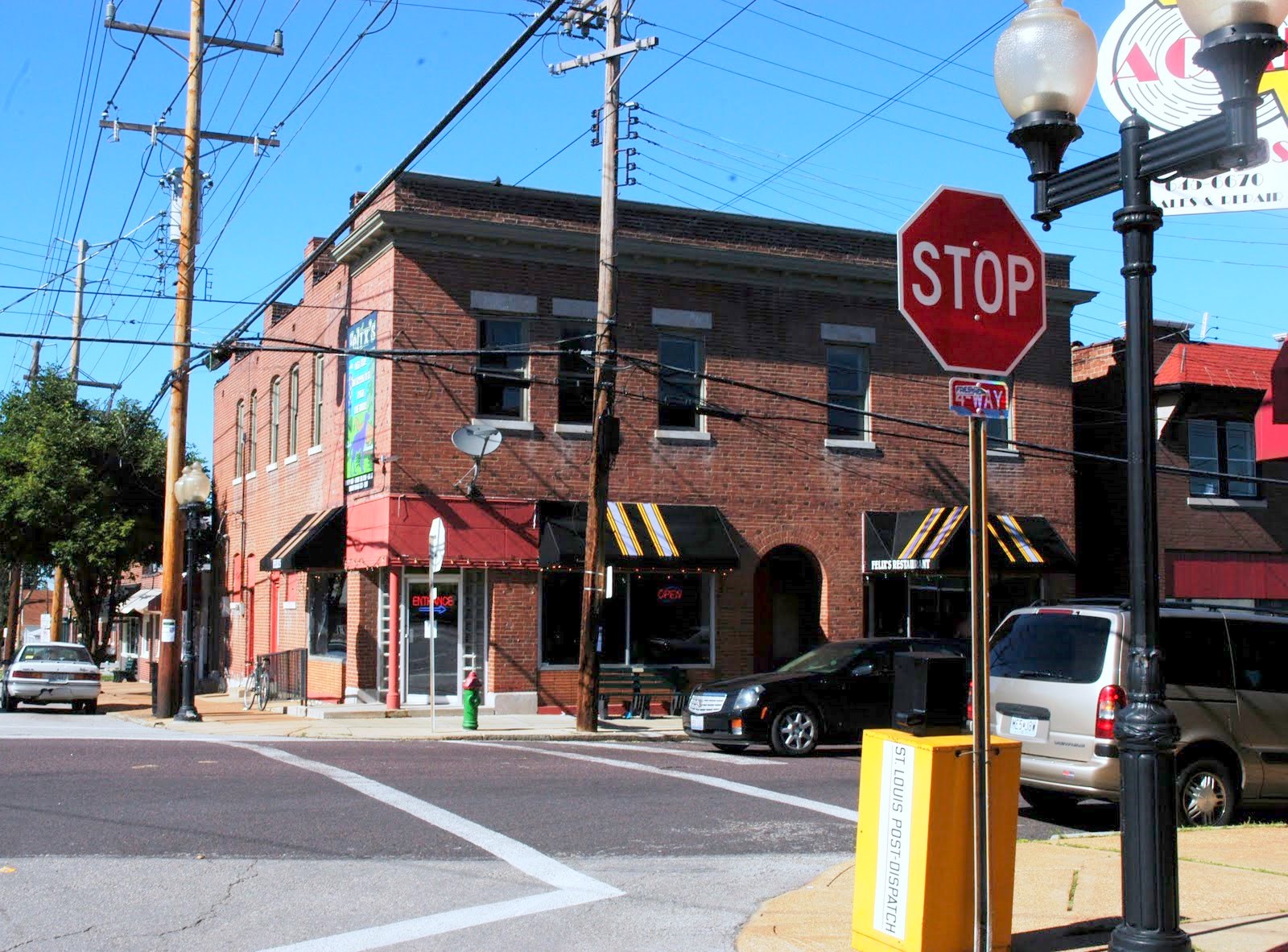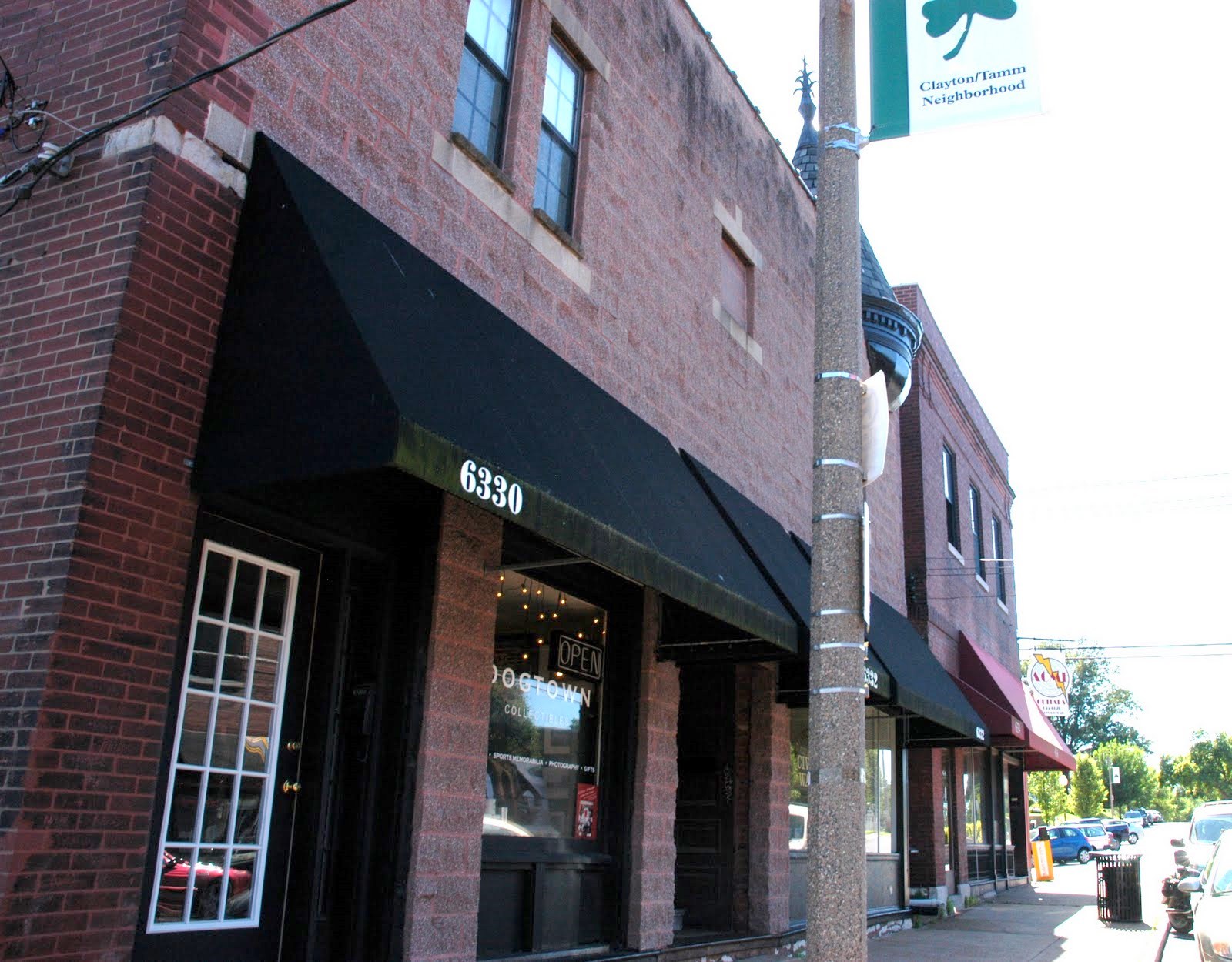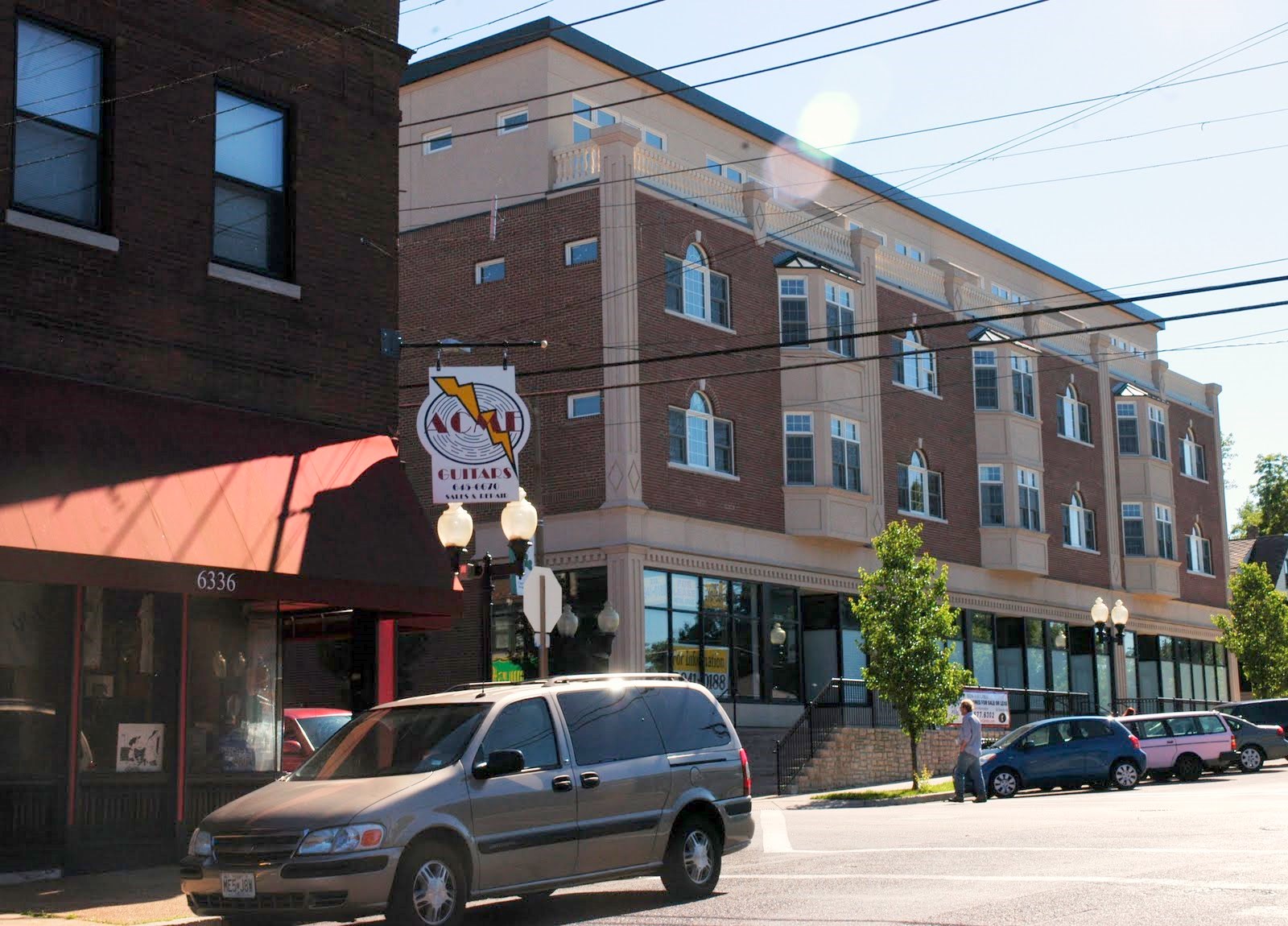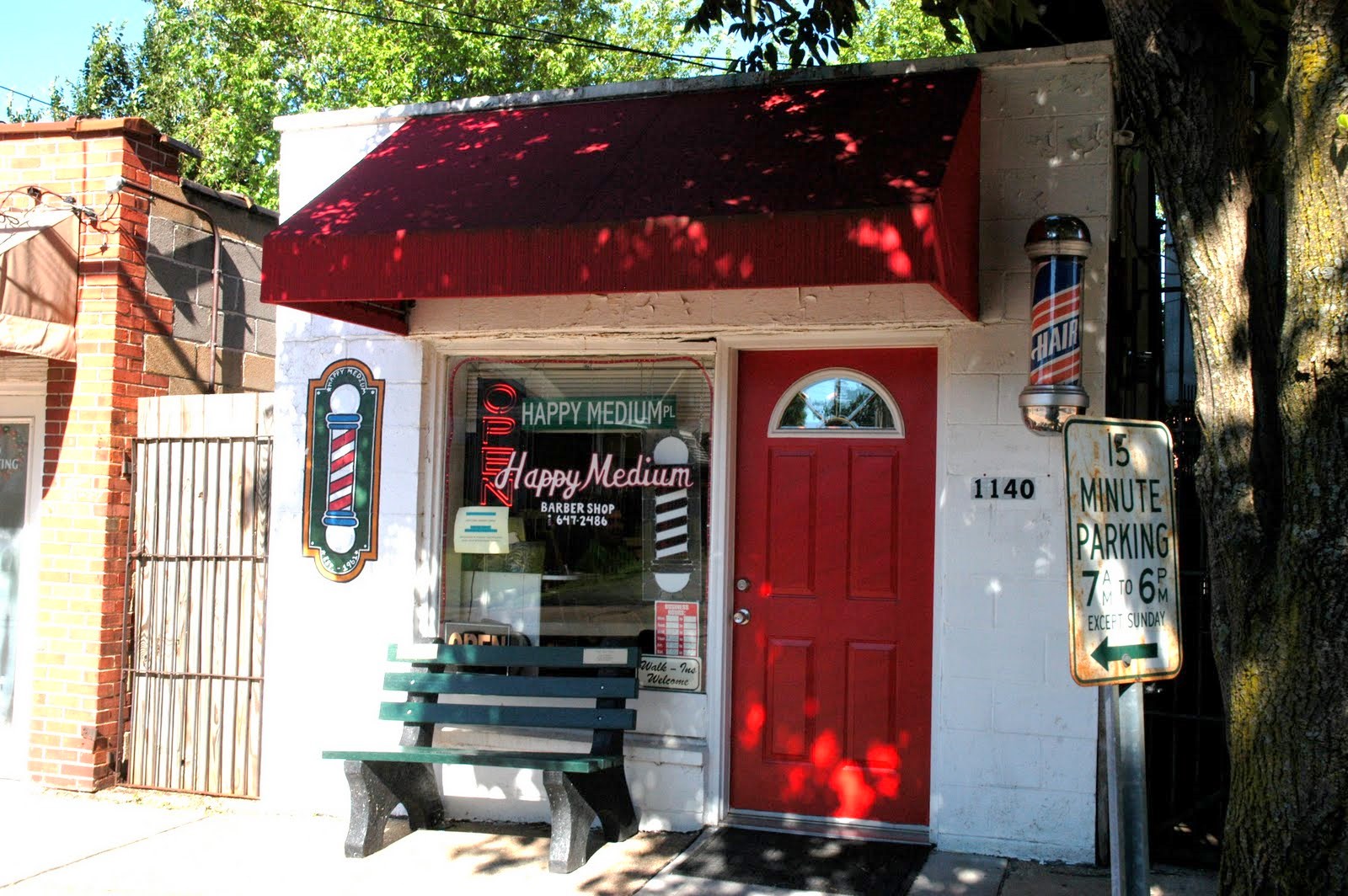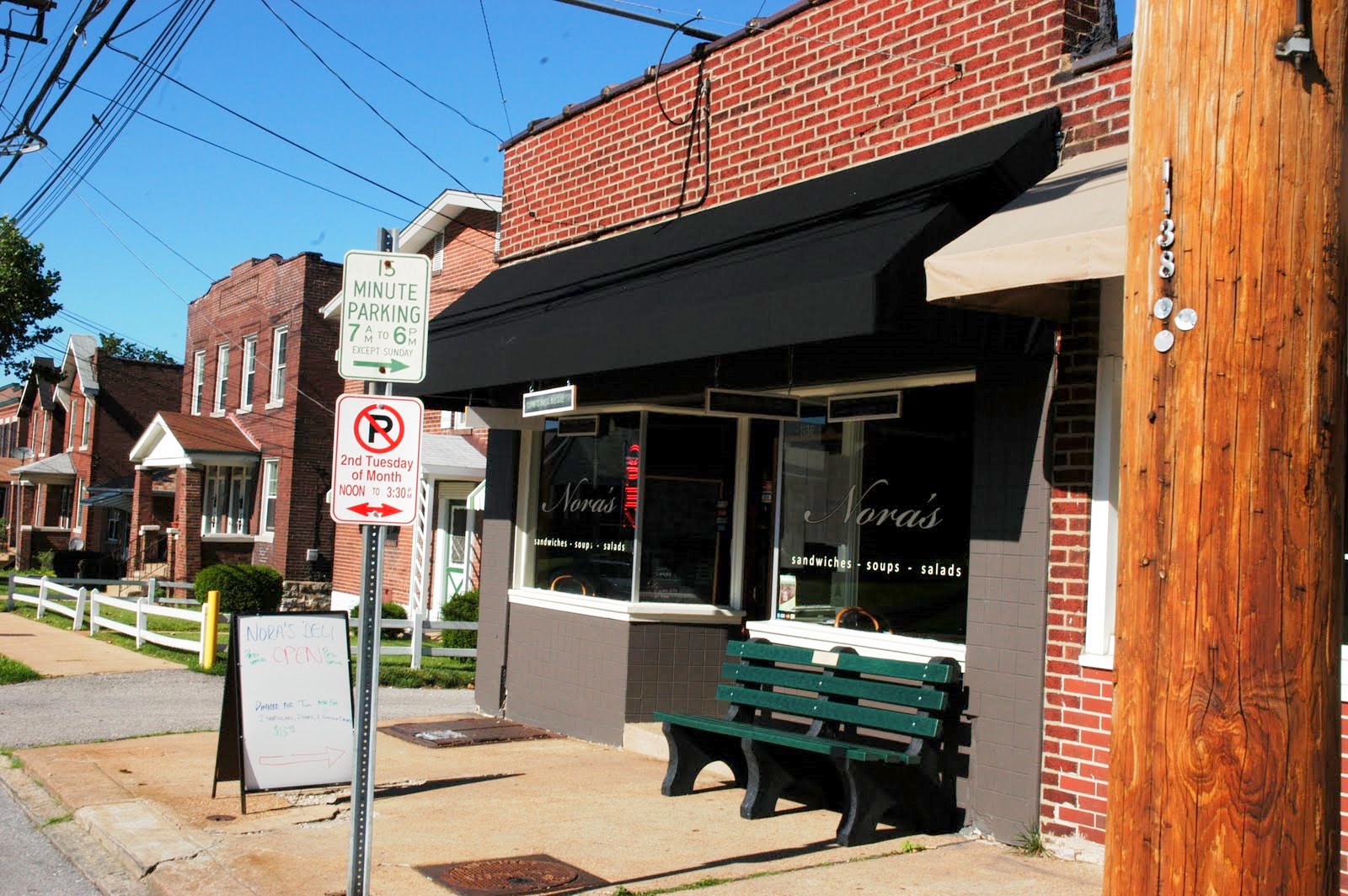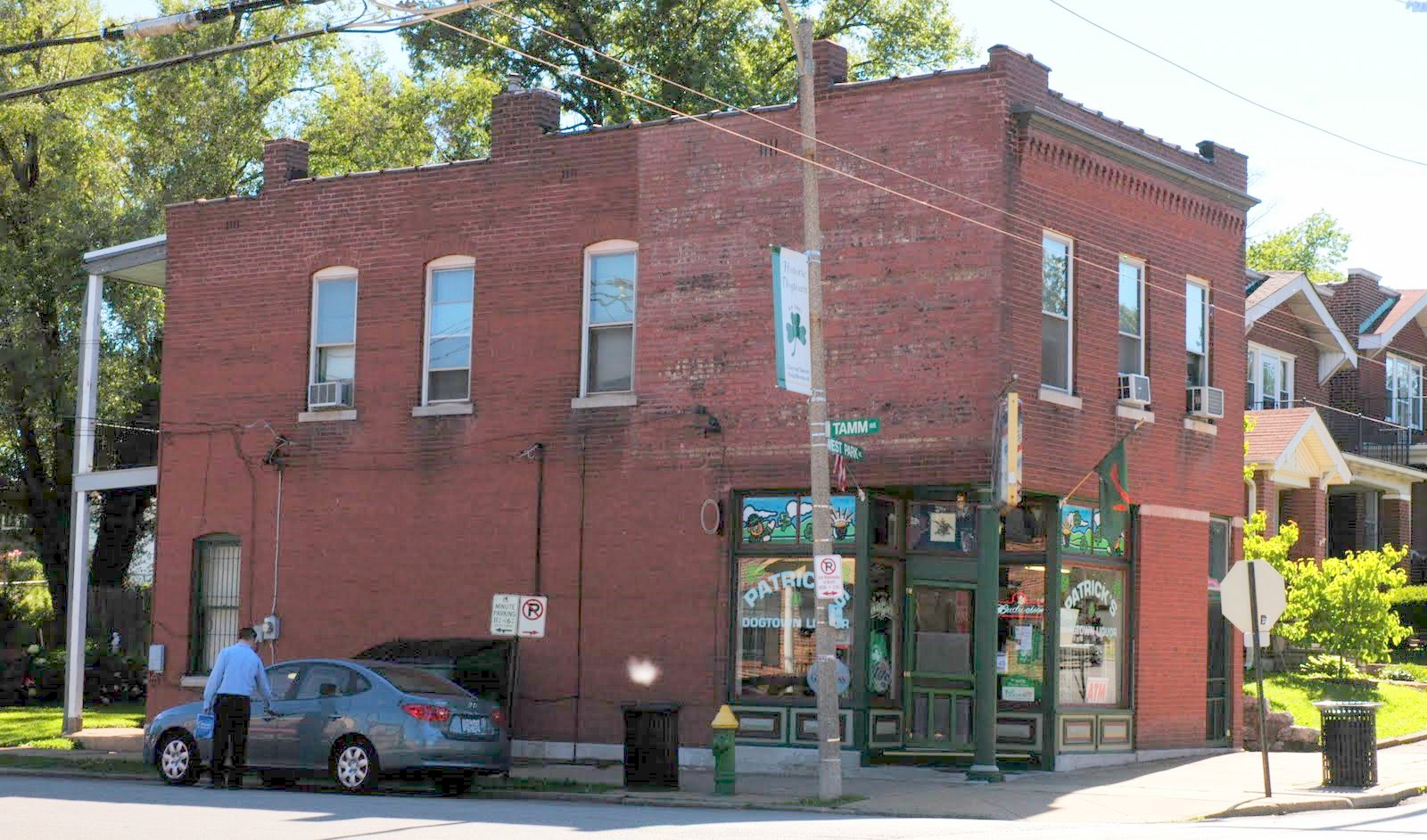 There are other interesting businesses throughout the neighborhood including the Cakery and Pat's Bar and Grill with one of the awesome Budweiser neon signs.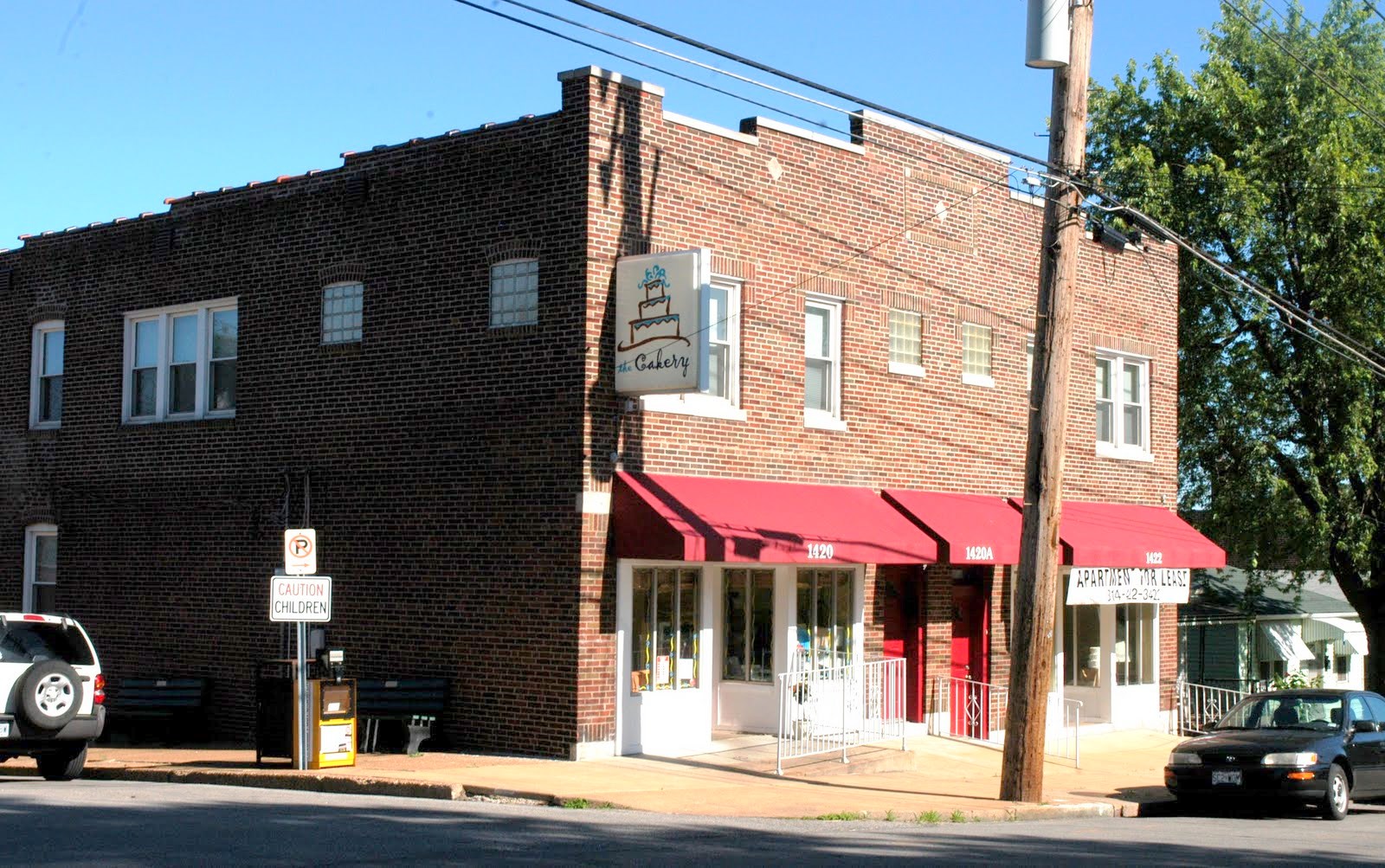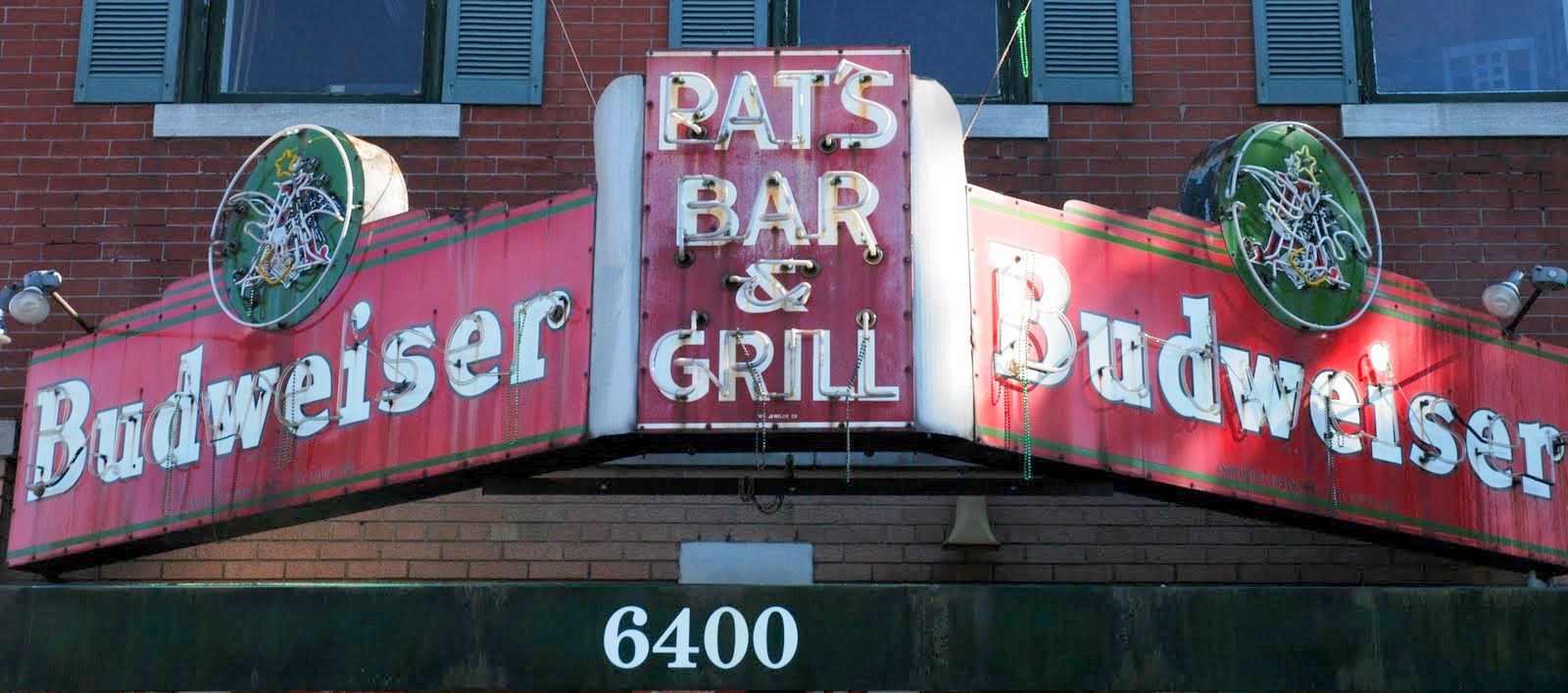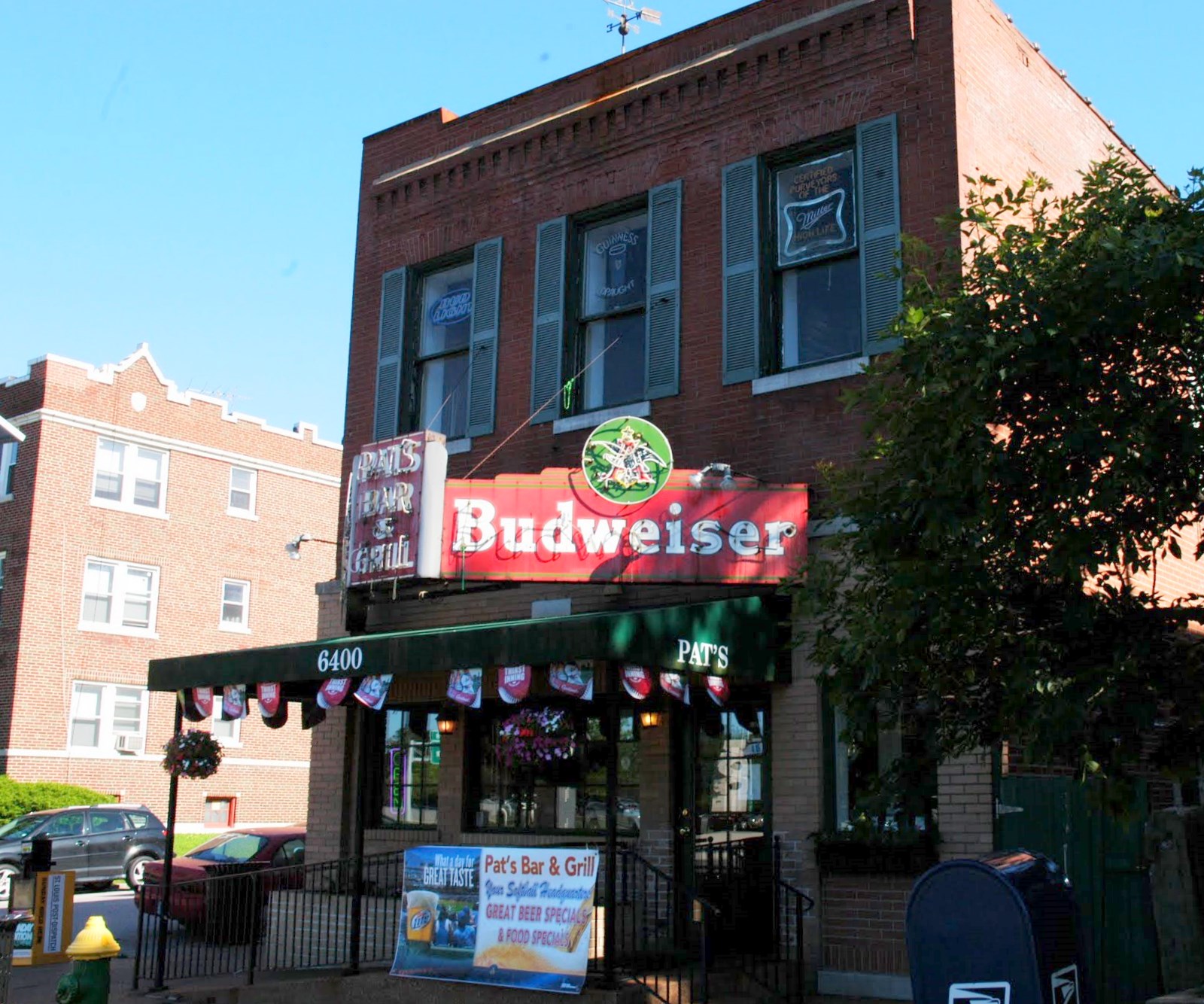 Other businesses past and present: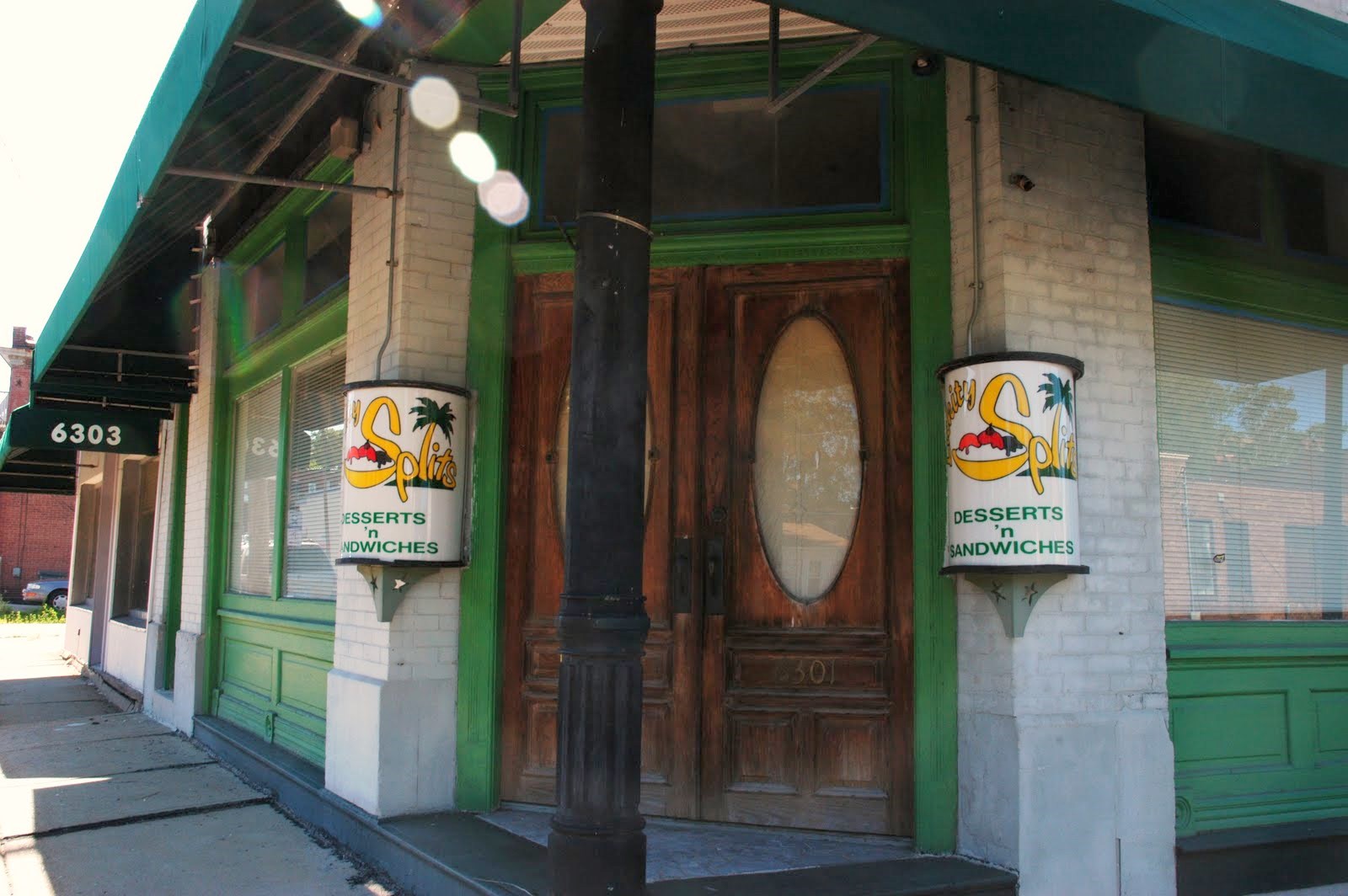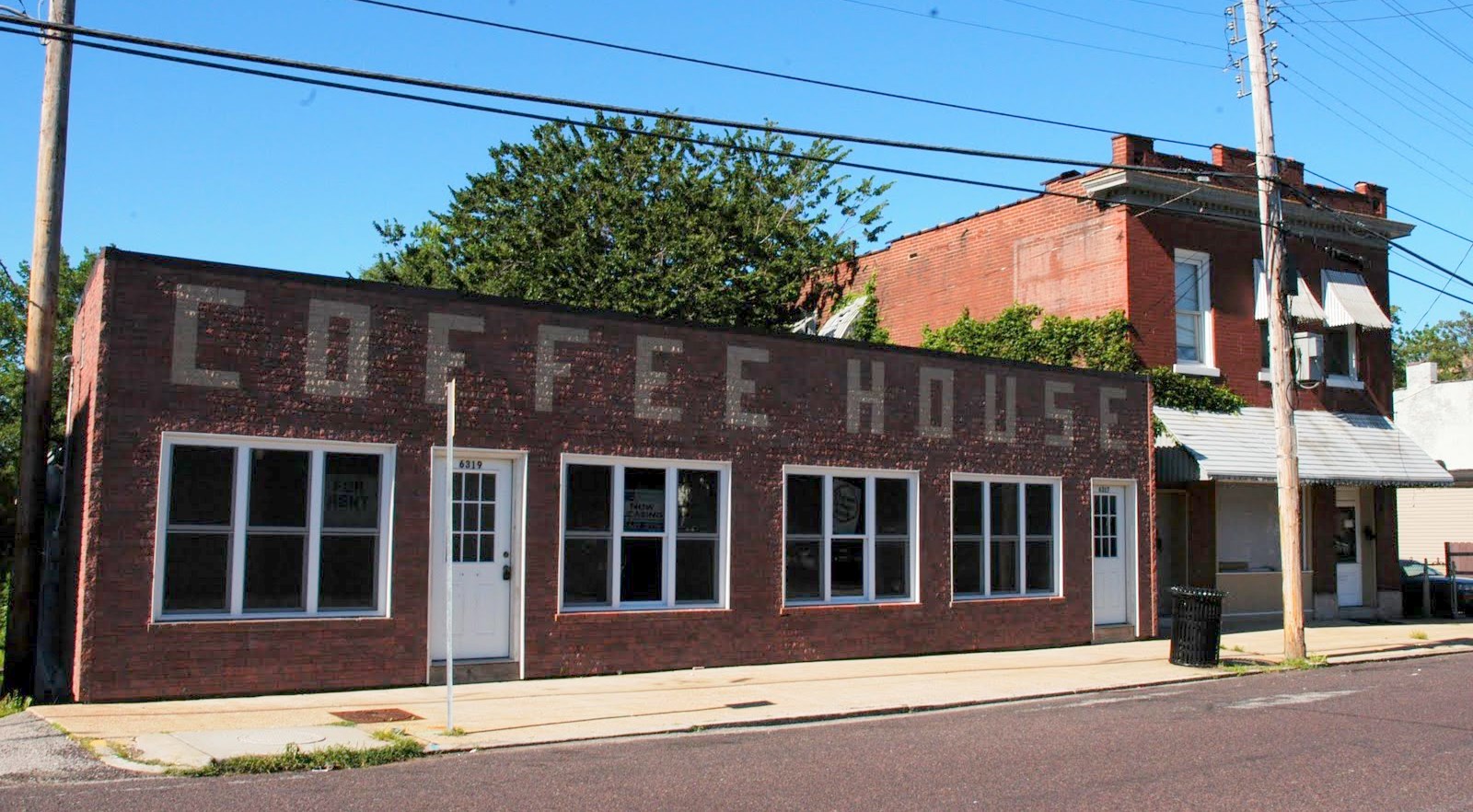 The stretches of Manchester and Hampton in Clayton Tamm are not particularly inspiring but here are some of the familiar sites: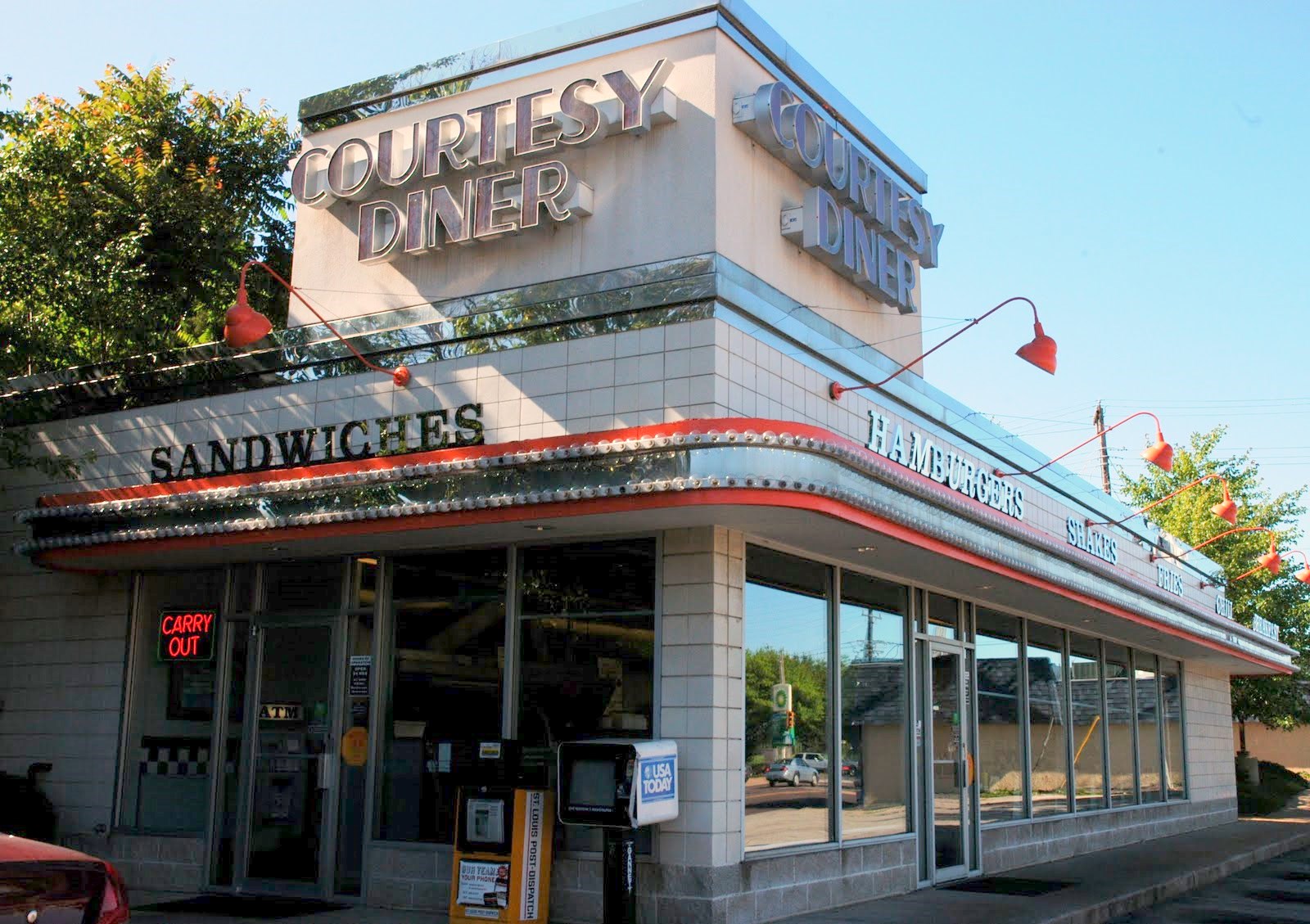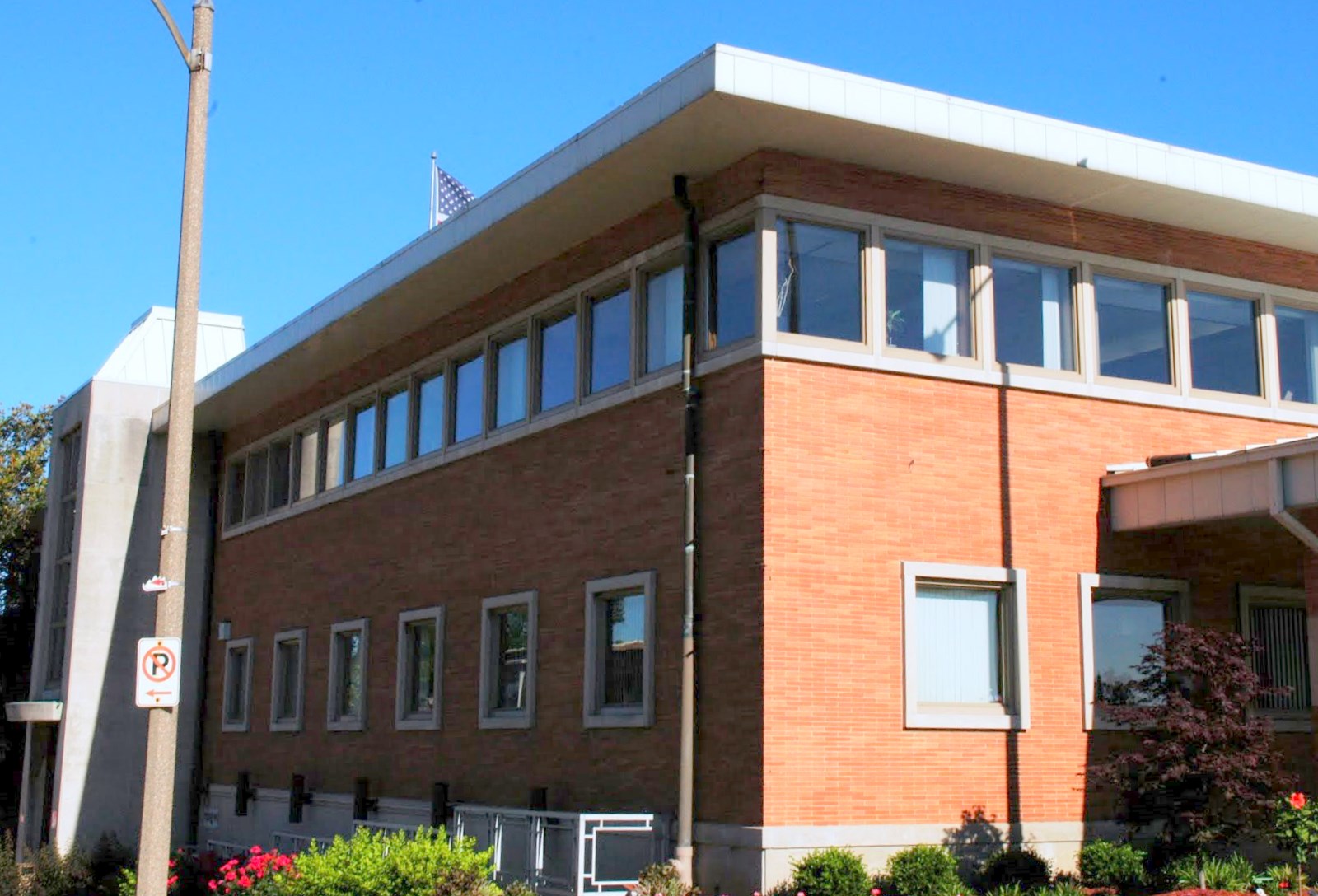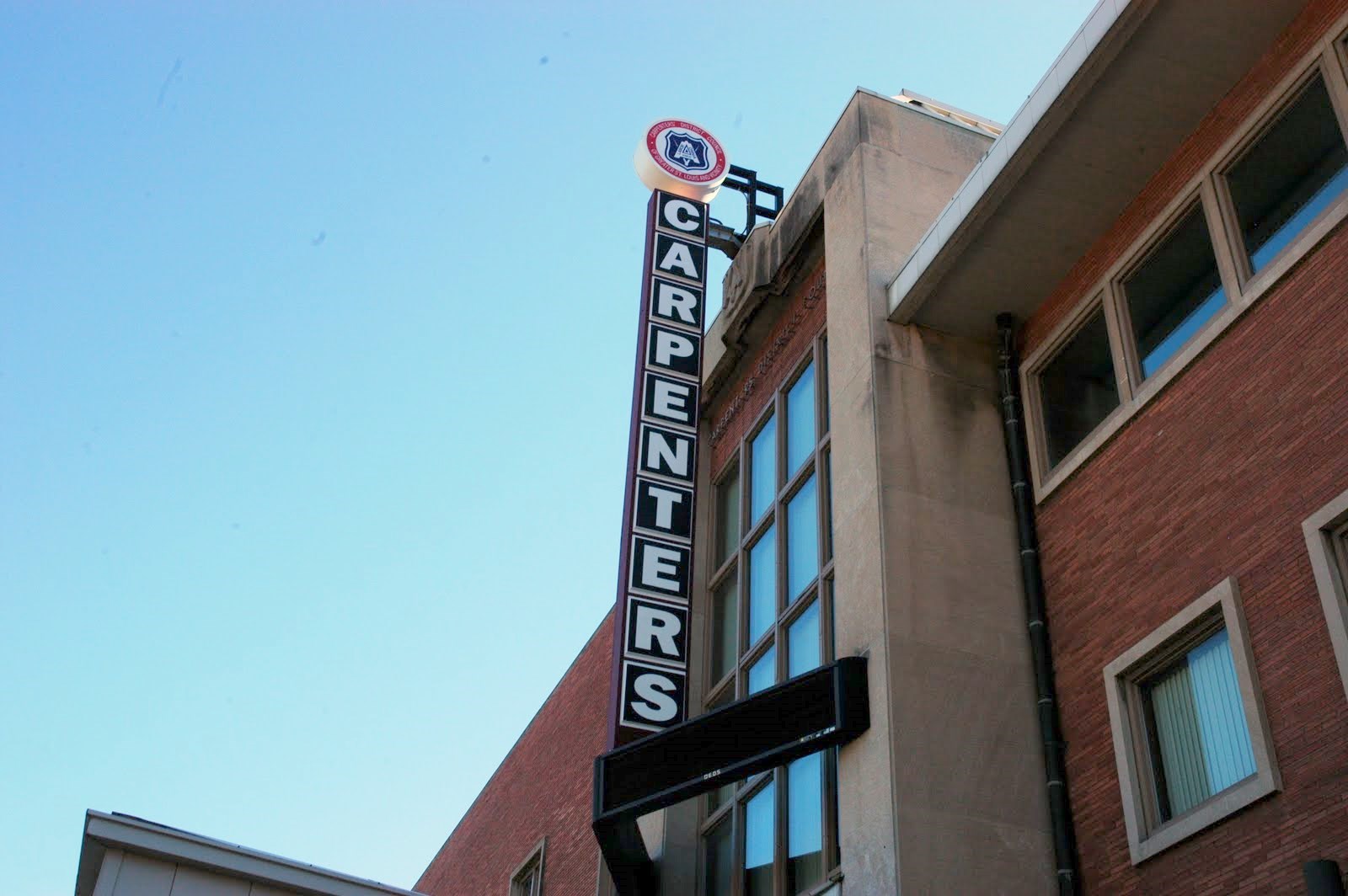 Forest Park Hospital, formerly Deaconess College of Nursing: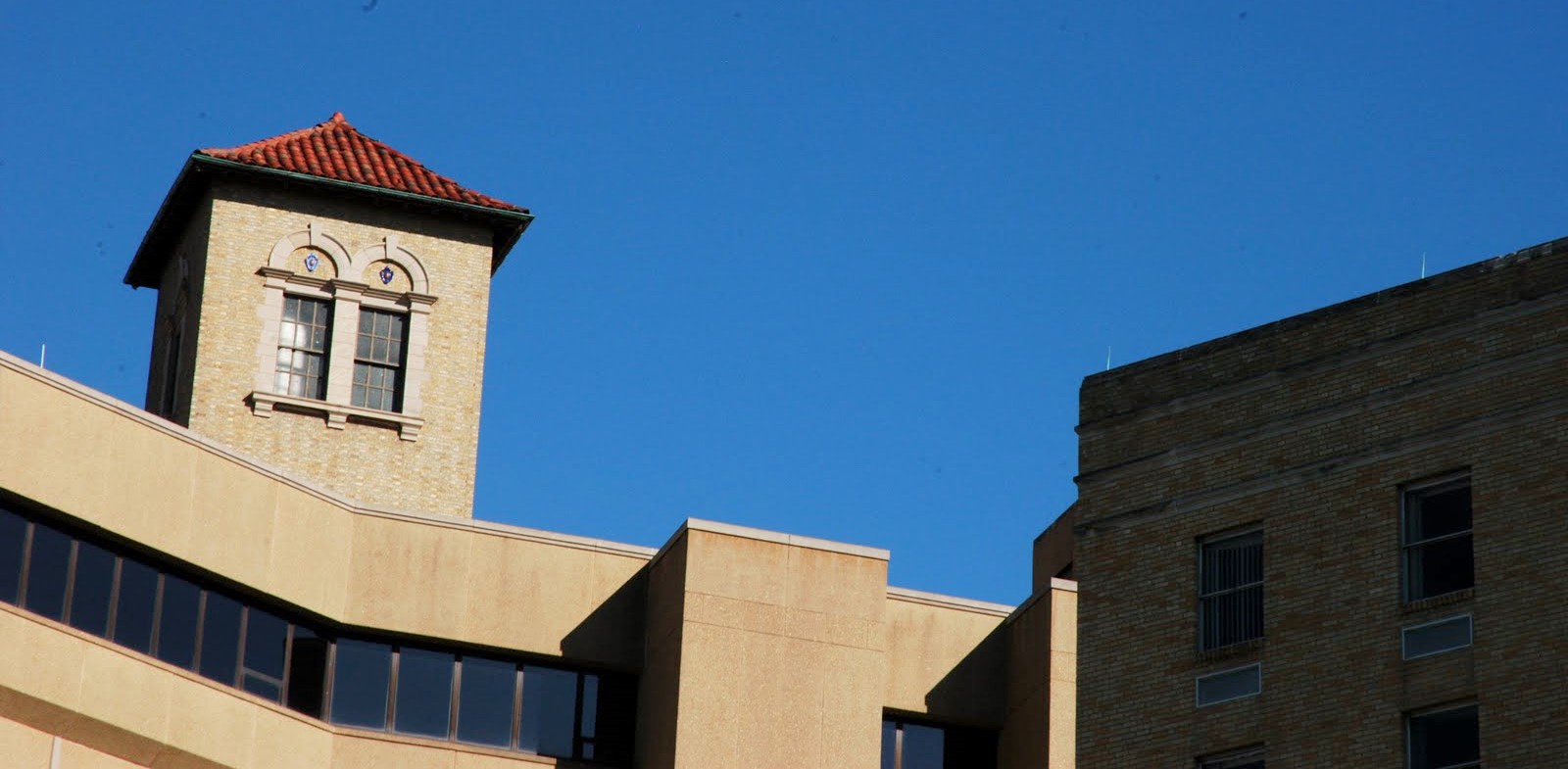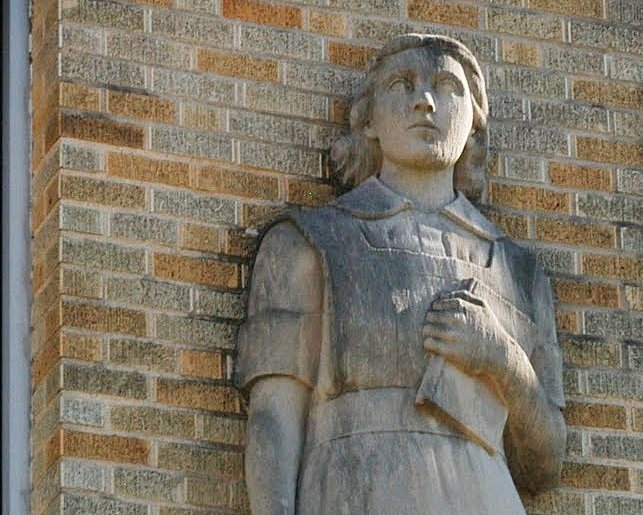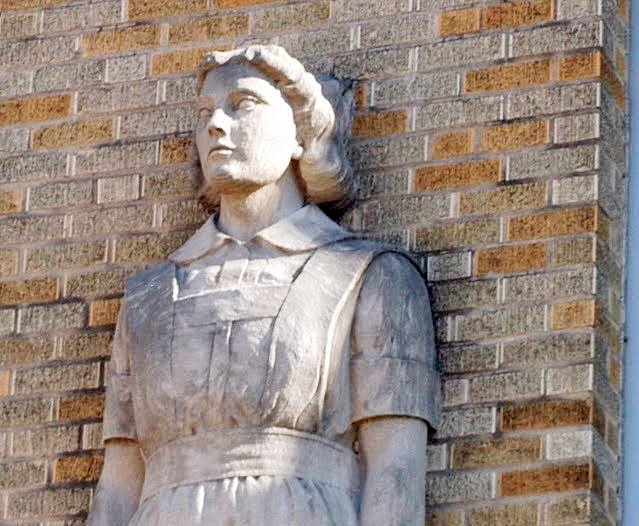 The neighborhood holds on to it's connection to Irish immigration with the clover imagery that can be seen throughout the neighborhood. The flag of Ireland is flying on many, many homes in Clayton/Tamm. It's also host to a very popular St. Patrick's Day parade.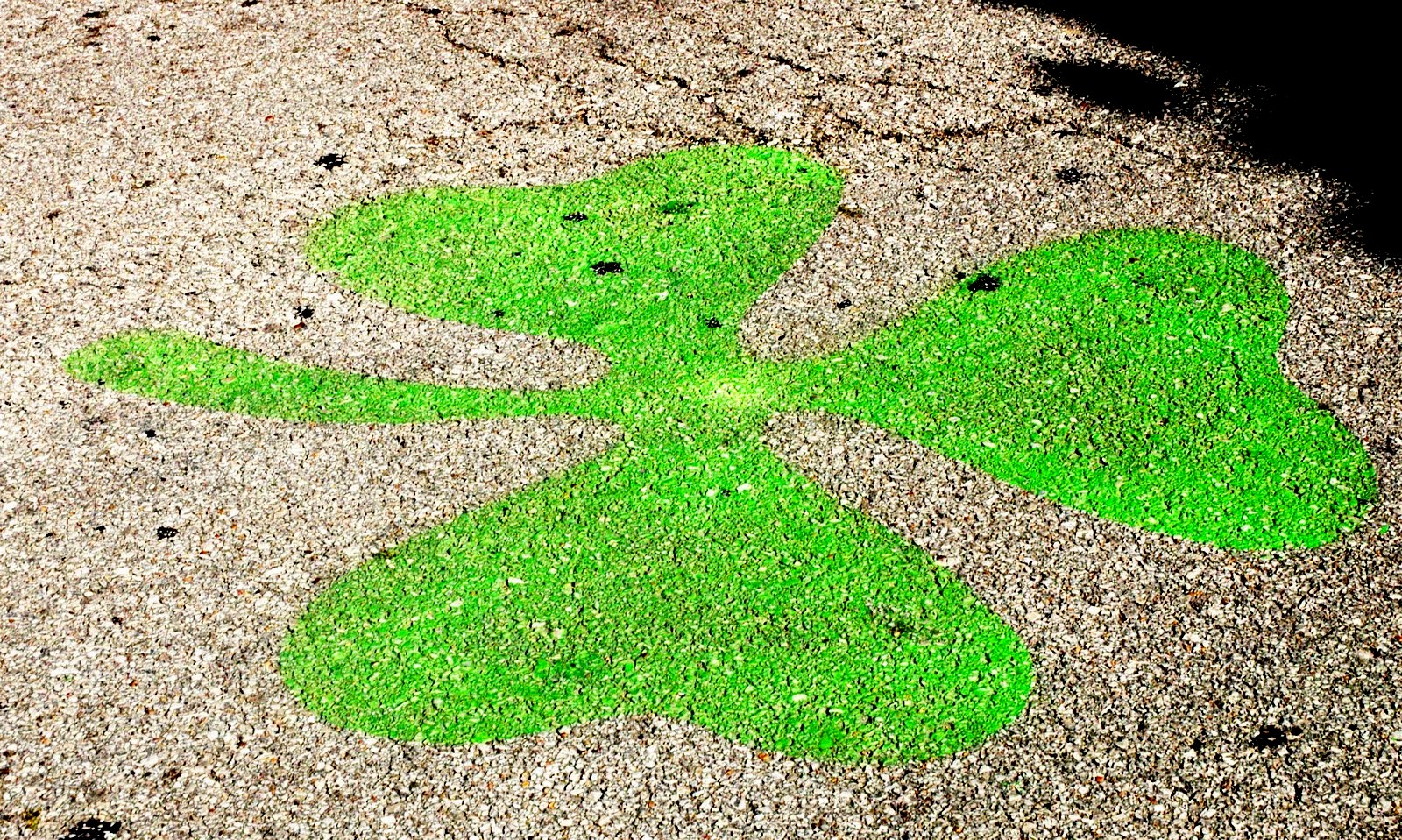 St. James the Greater Catholic parish and elementary school is the main church in Clayton/Tamm: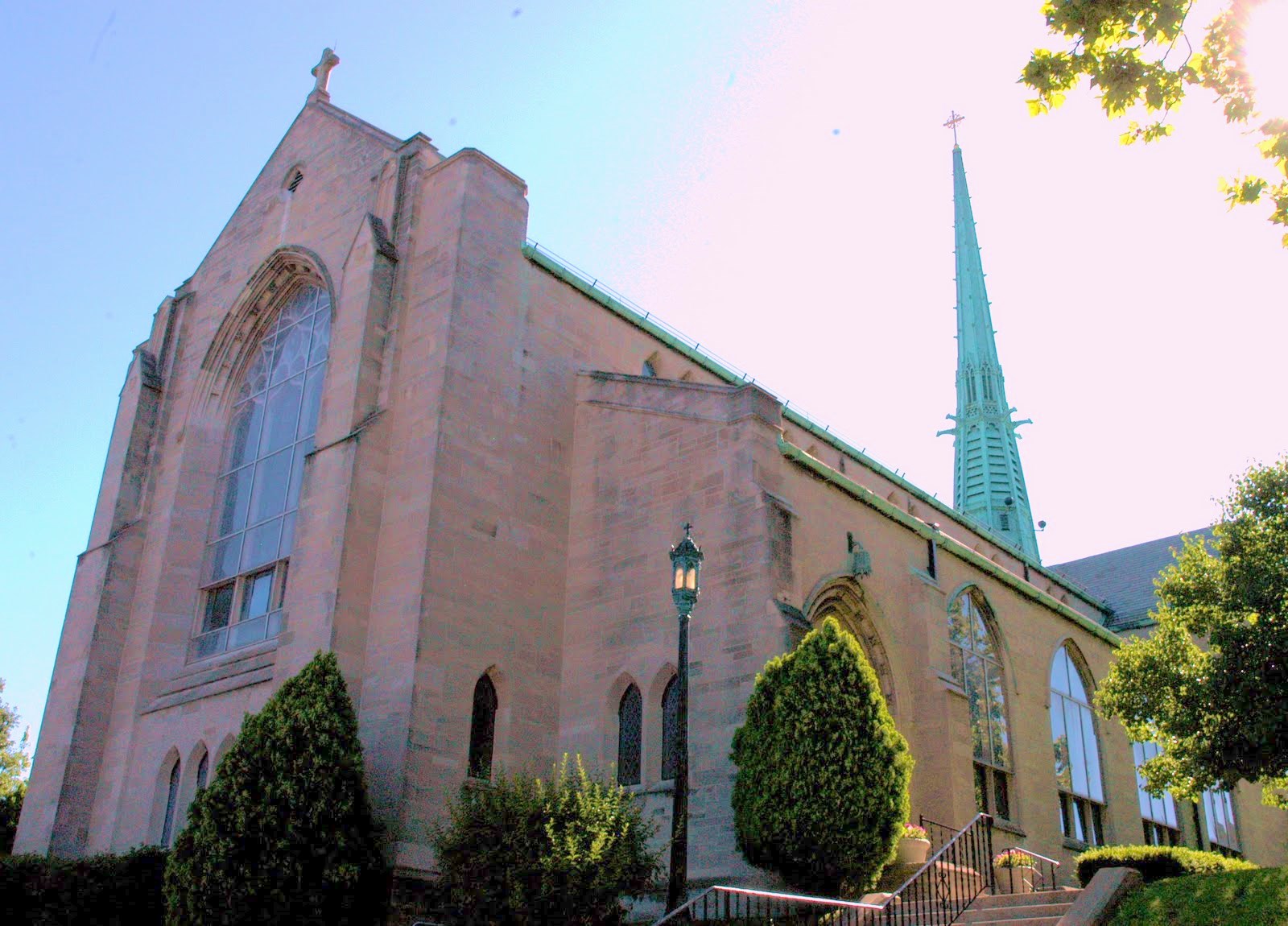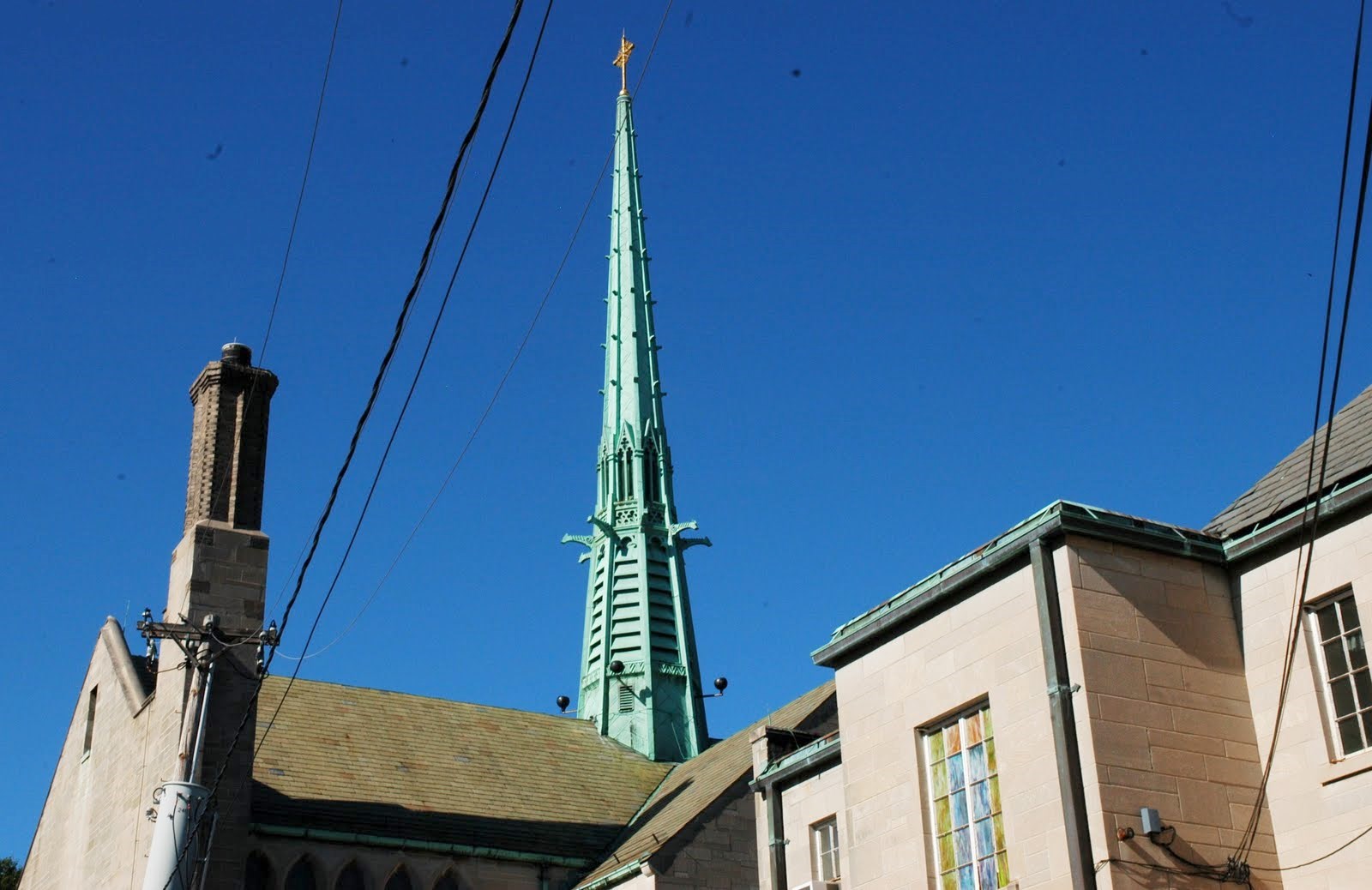 As you can tell, this is a very walkable neighborhood with many businesses and attractions. It is also a short walk to Forest Park, Turtle Park, the Zoo, etc. The location is awesome, and that must lead to it's high occupancy levels. There are pedestrians all over on the sidewalk cafes, streets and folks enjoying time under the shade of their tree lined streets and porches. Young families, kids, old people…lots of people are out and about in this neighborhood. Always a positive sign.
So what is the housing stock like? First of all, the multi-unit apartment complexes on and near Oakland are awesome and overall very well maintained. Old growth trees line the streets and provides a cozy feel to many of the streets perpendicular to Oakland: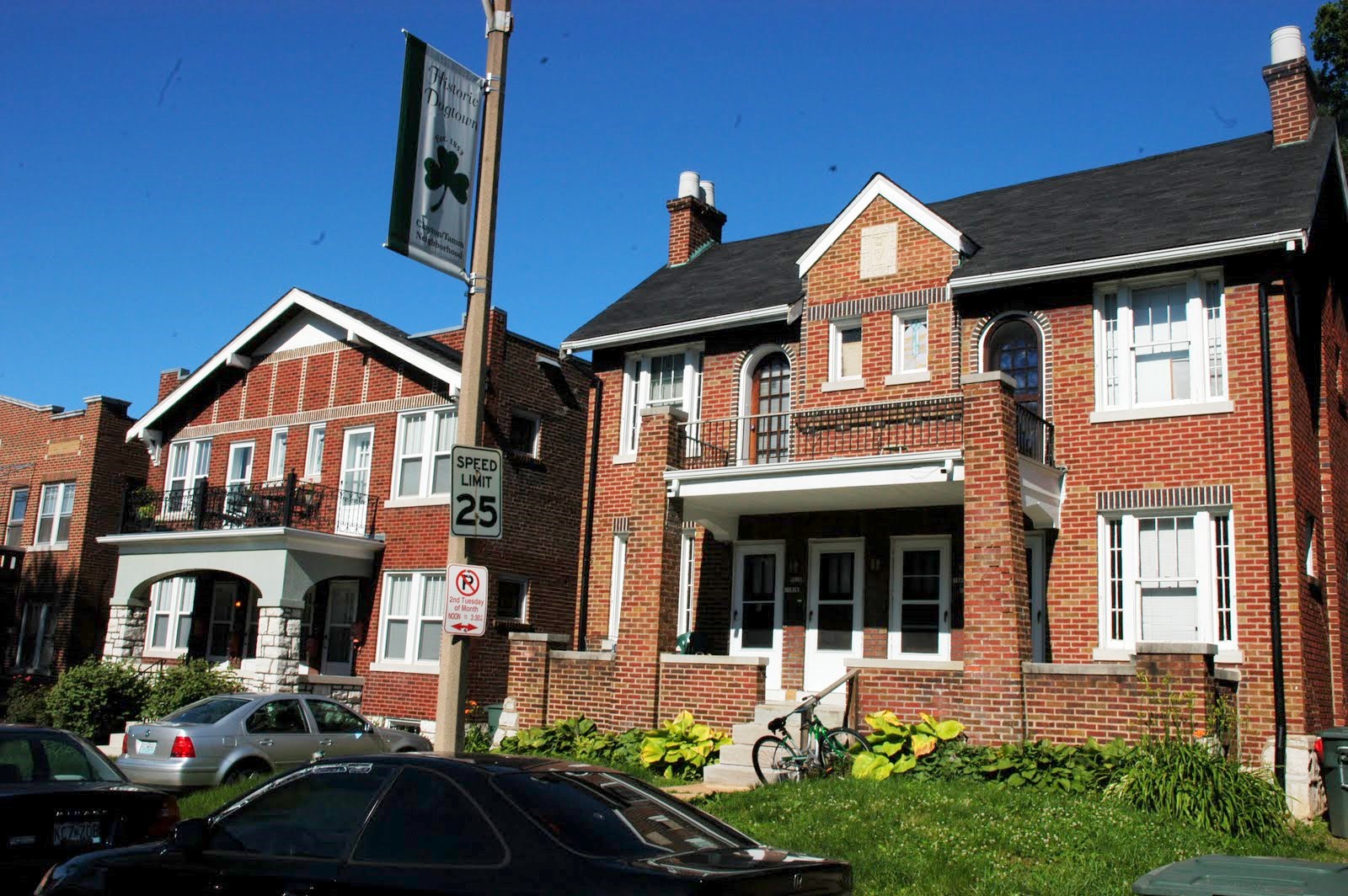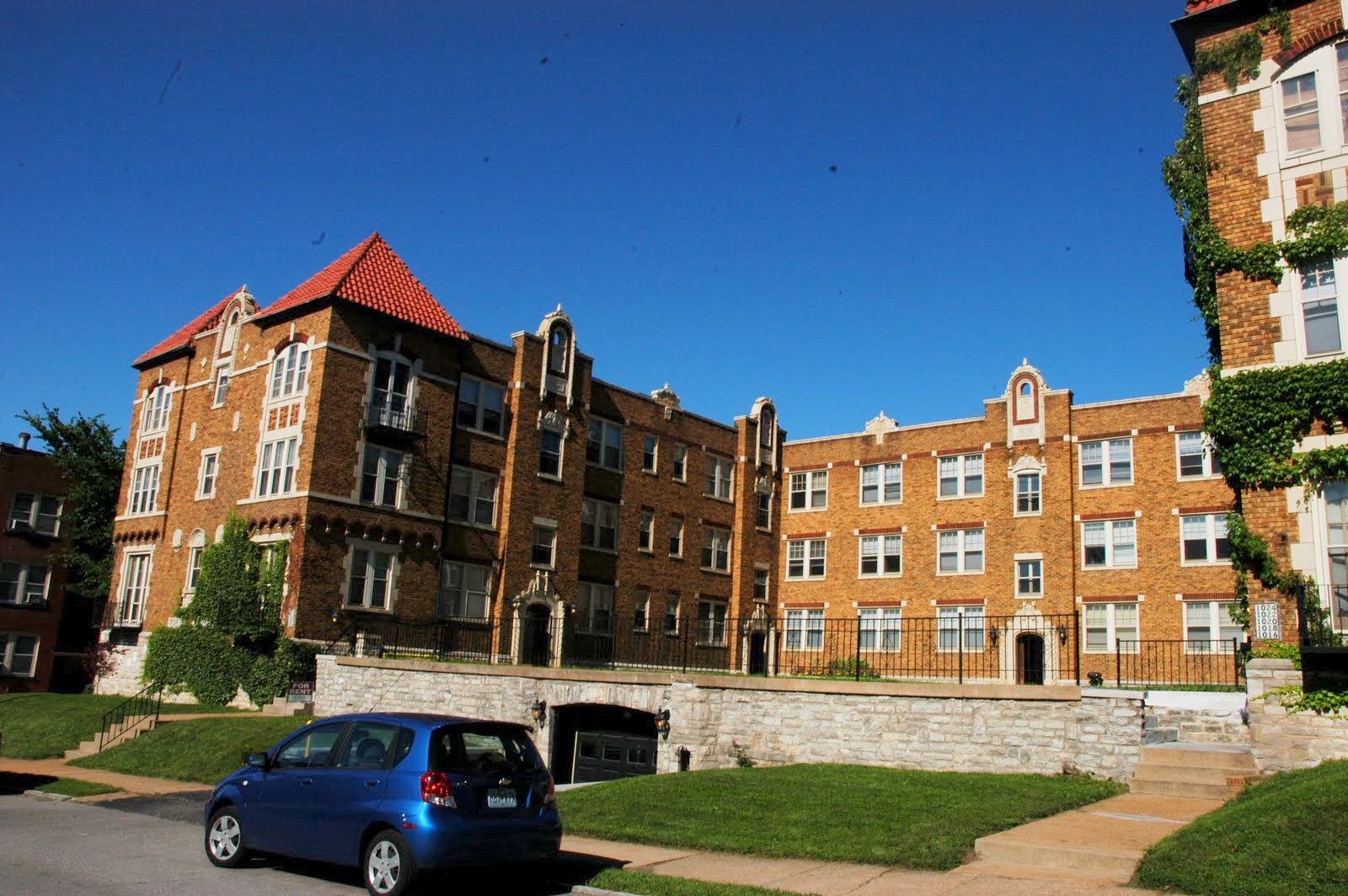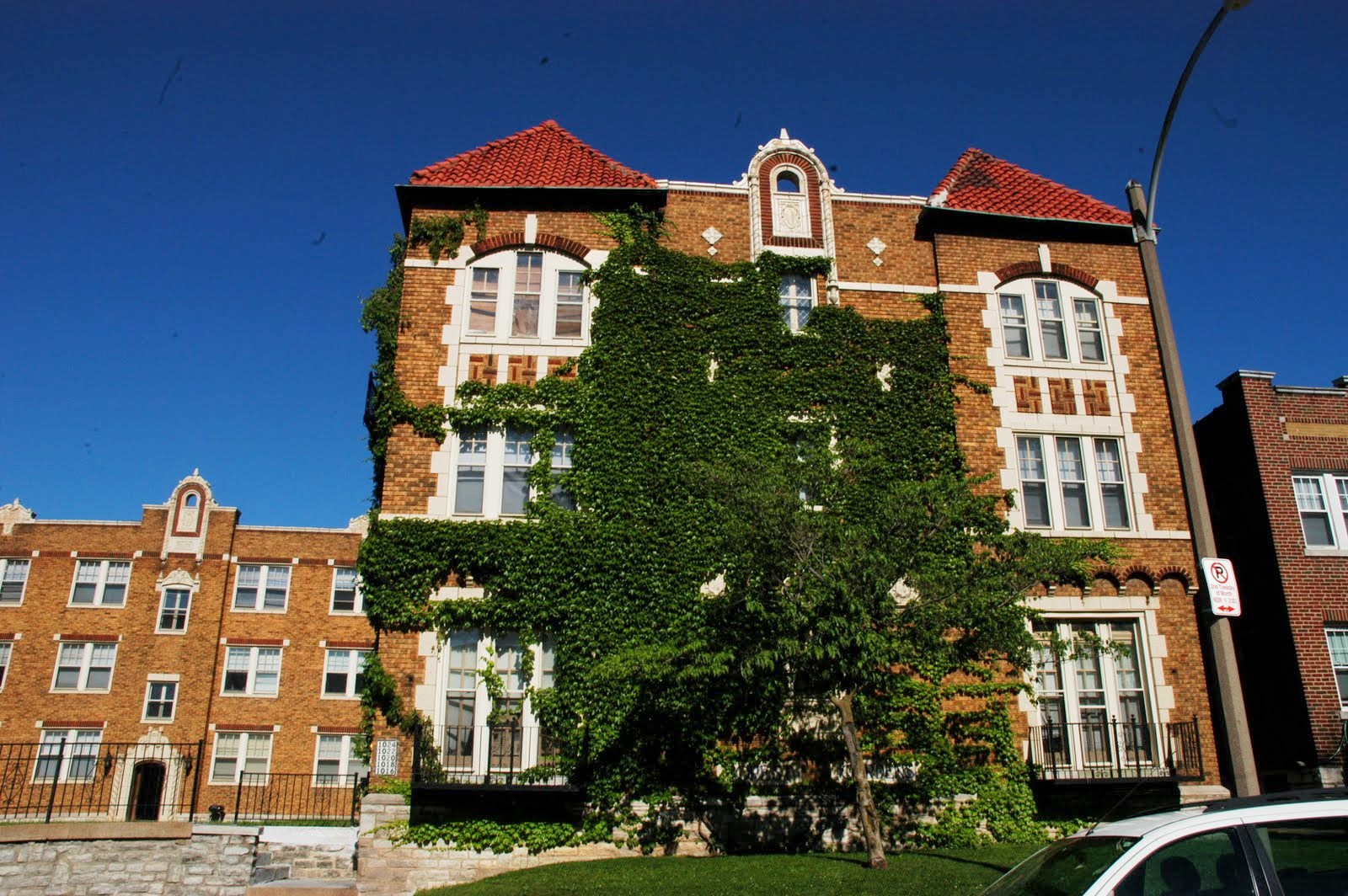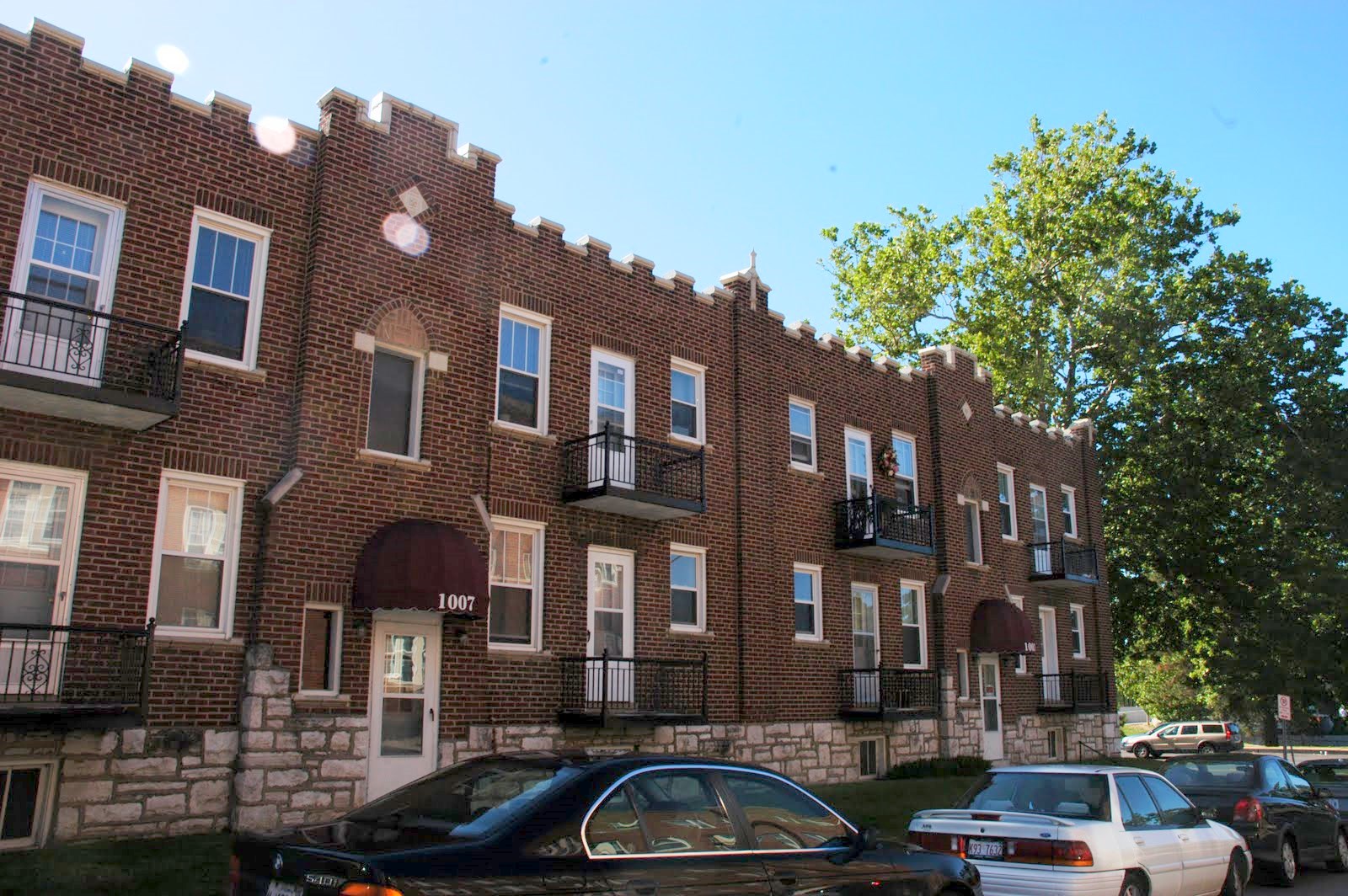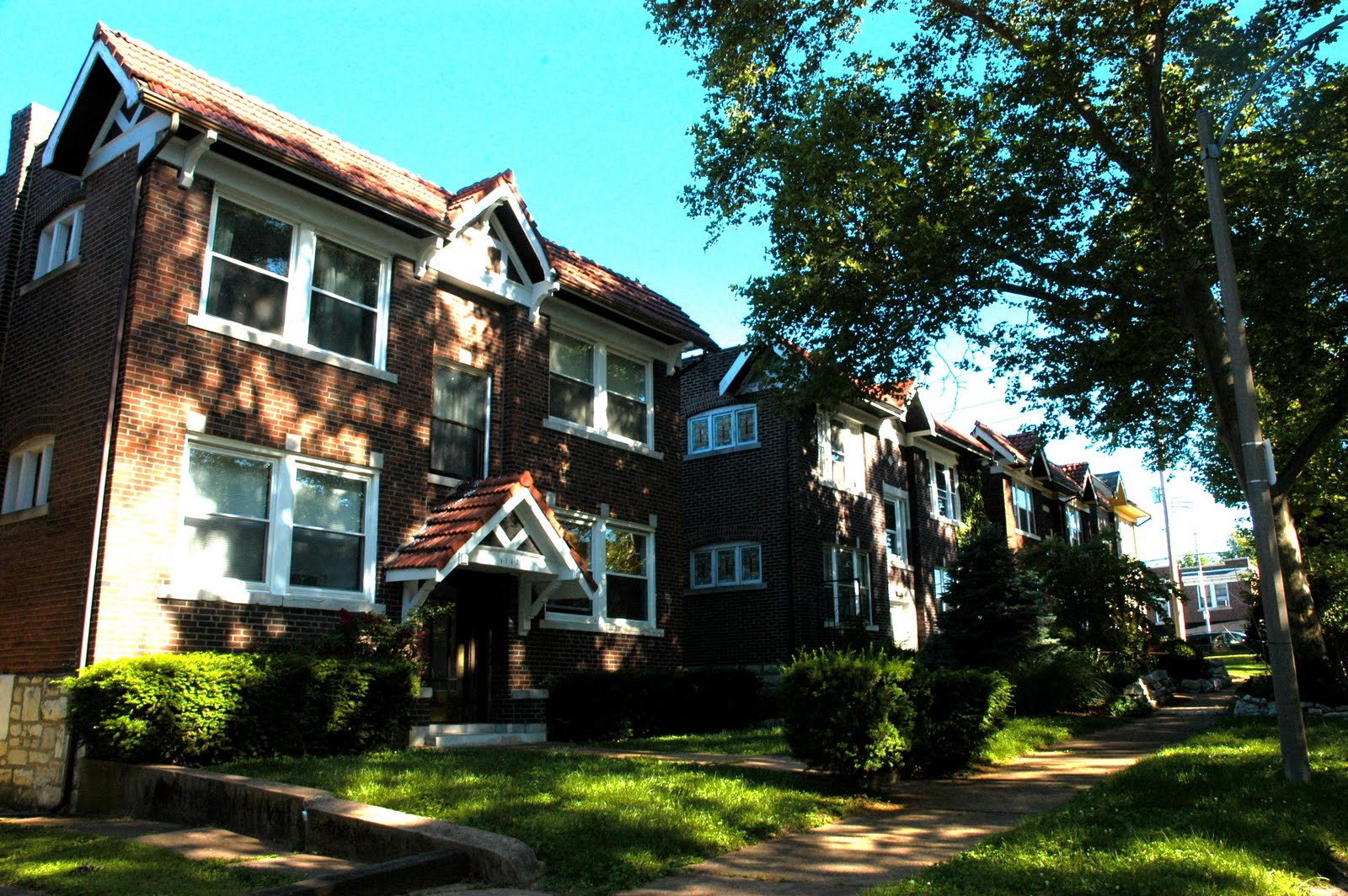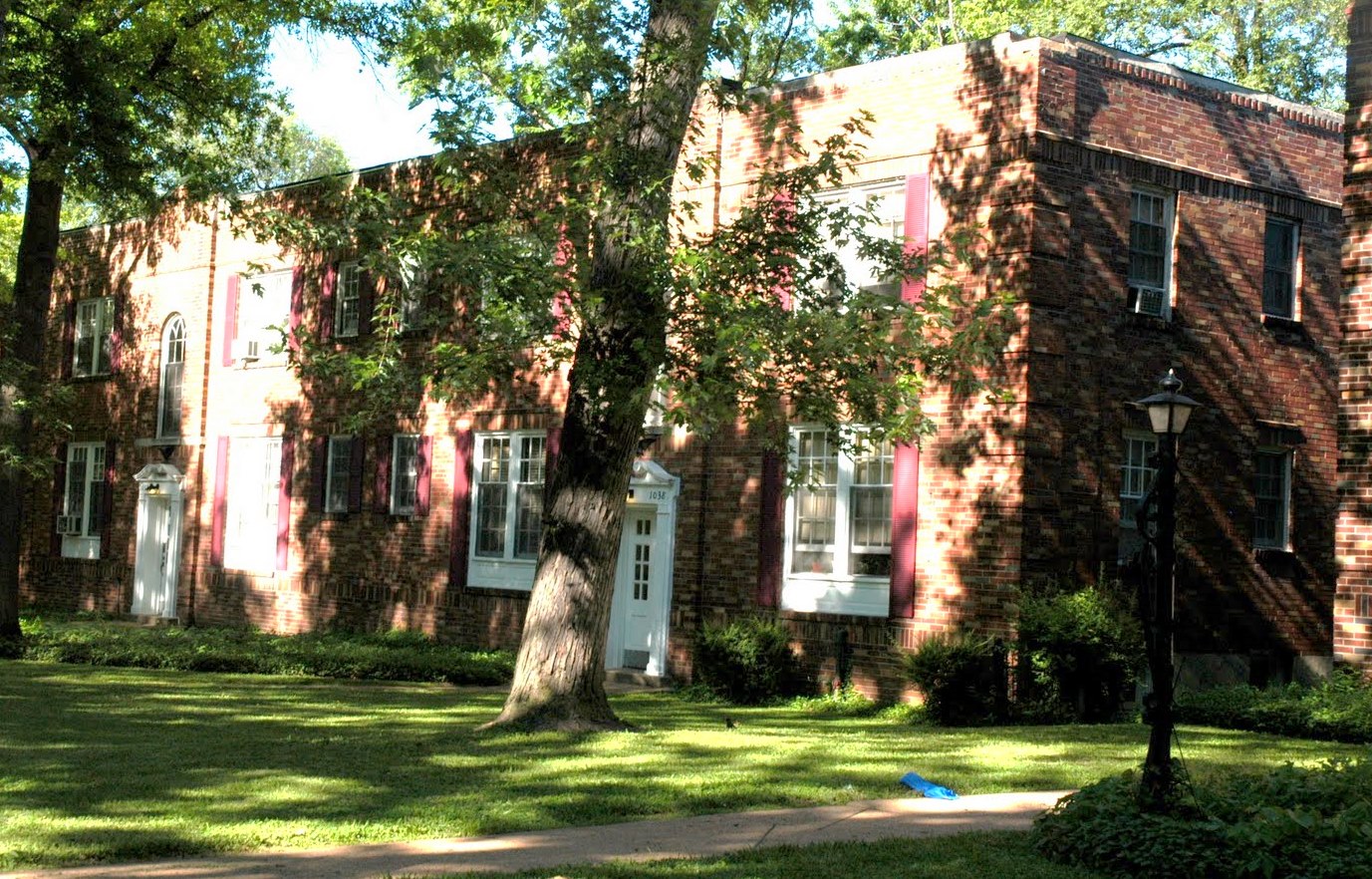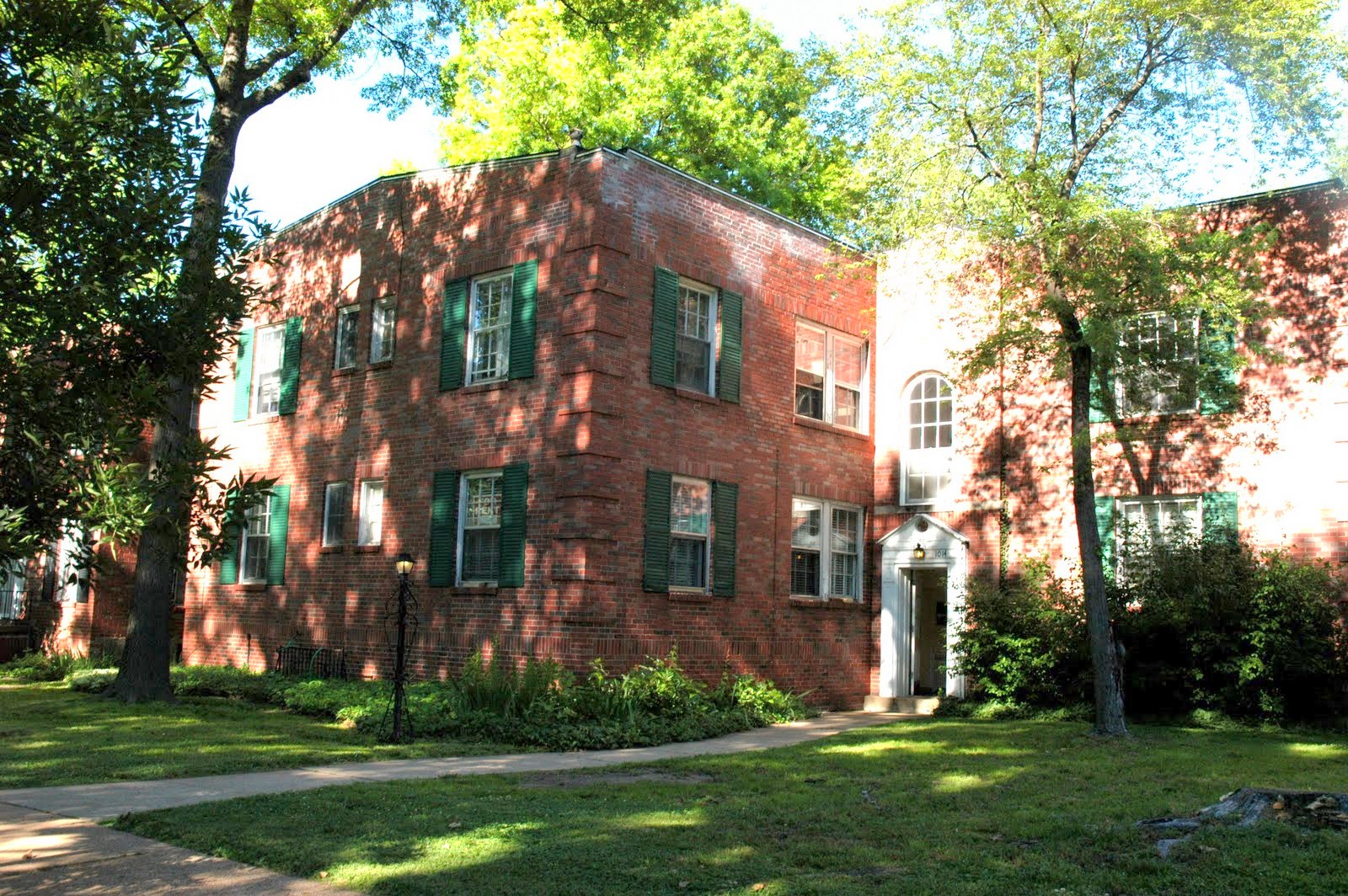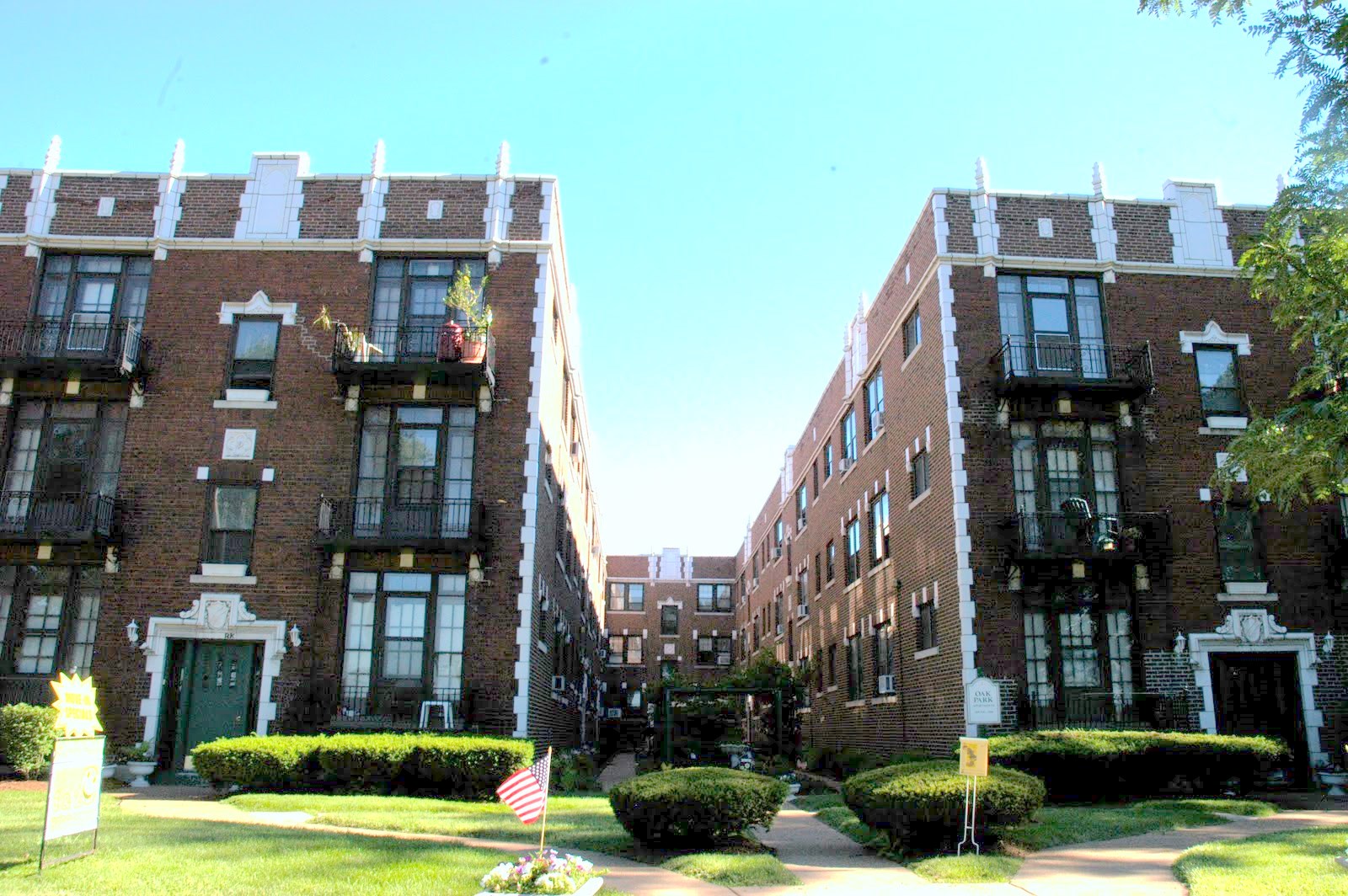 The single family homes range in age, size, style and frame/brick construction almost across the entire neighborhood. This is kind of cool, in that it's a real mixed bag. On the other hand, there's not really a continuity or trademark housing characteristic that really sets Clayton-Tamm apart from other neighborhoods.
So I'll try to show you the cross-section of available housing in C-T starting with the frame homes: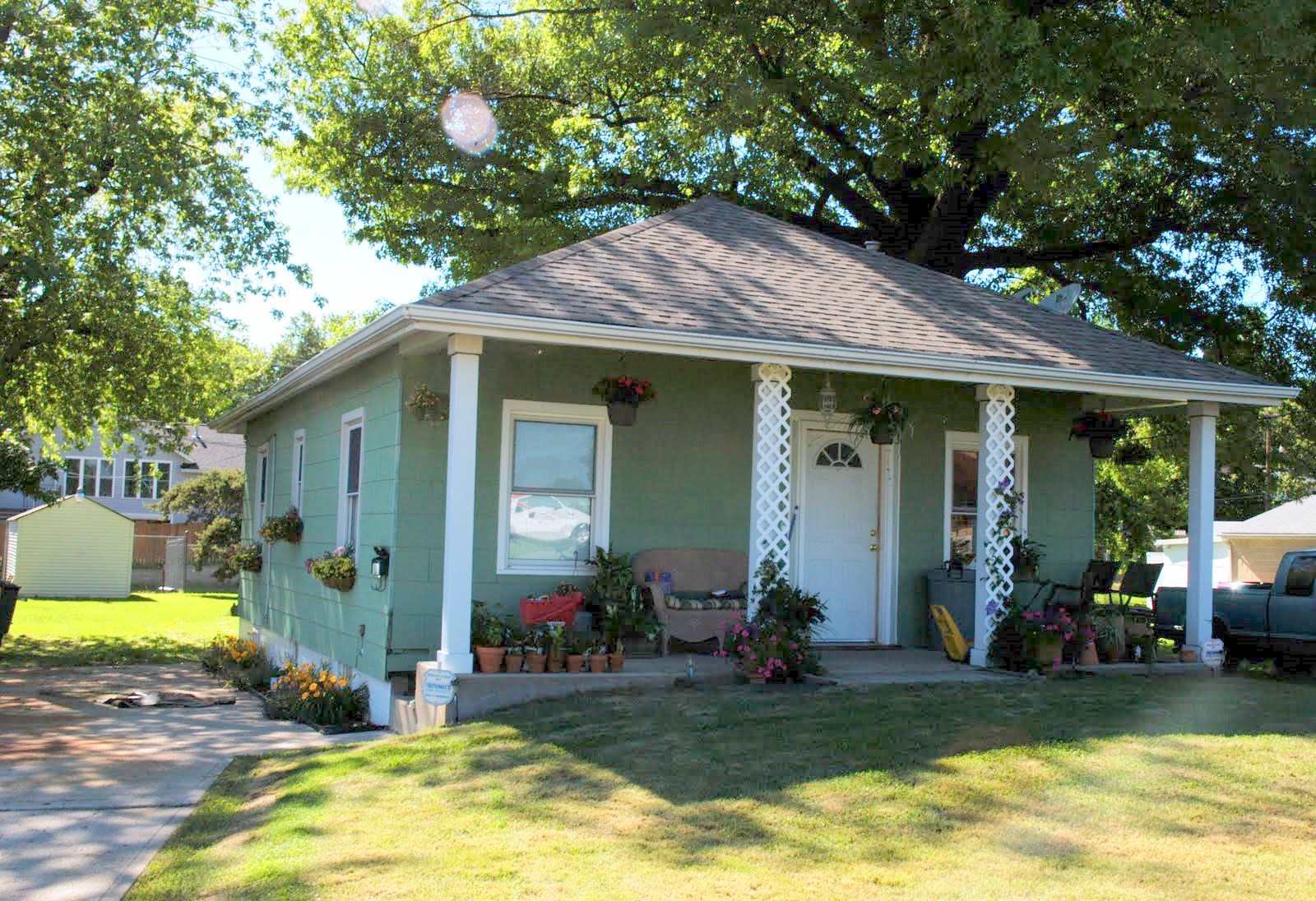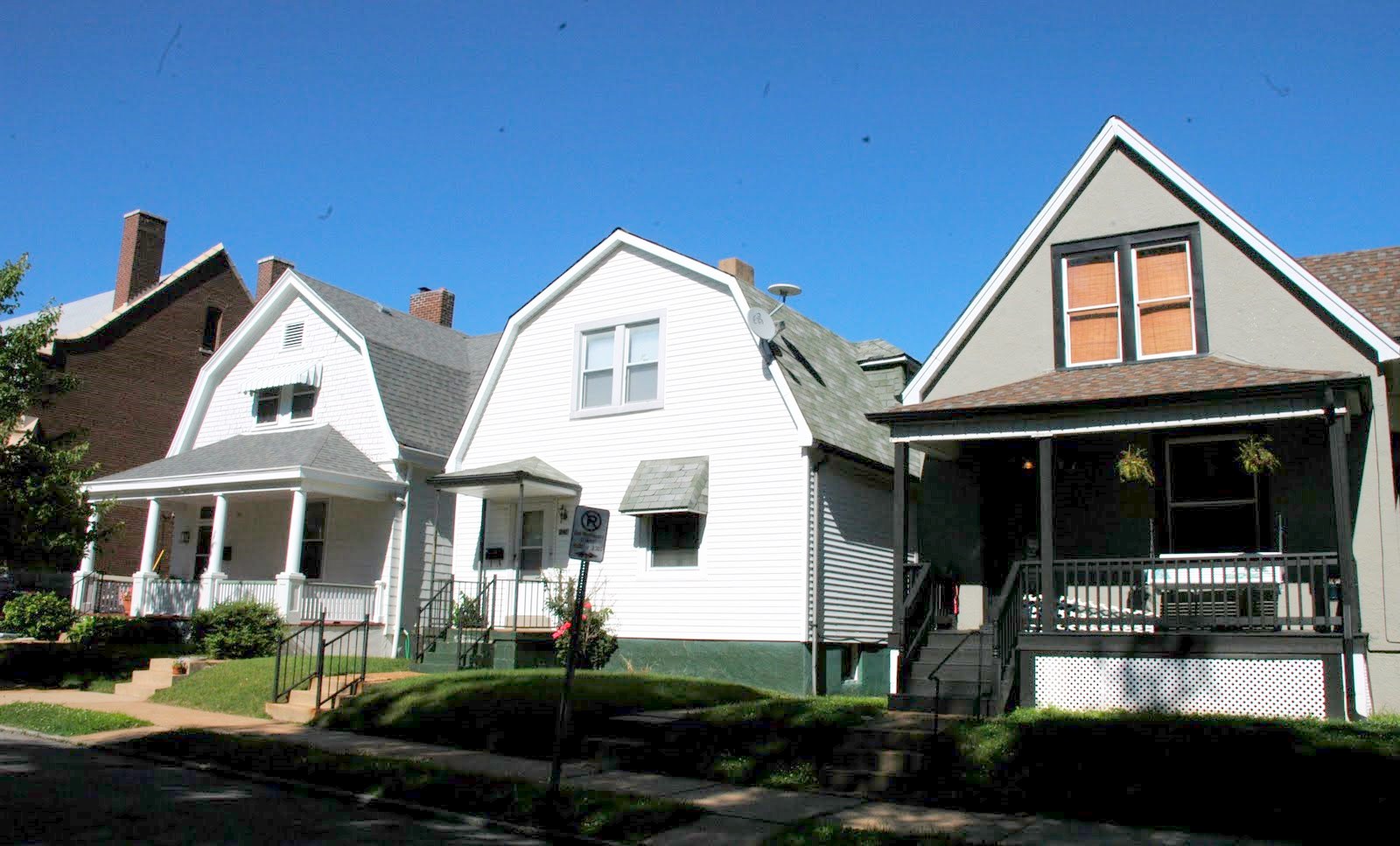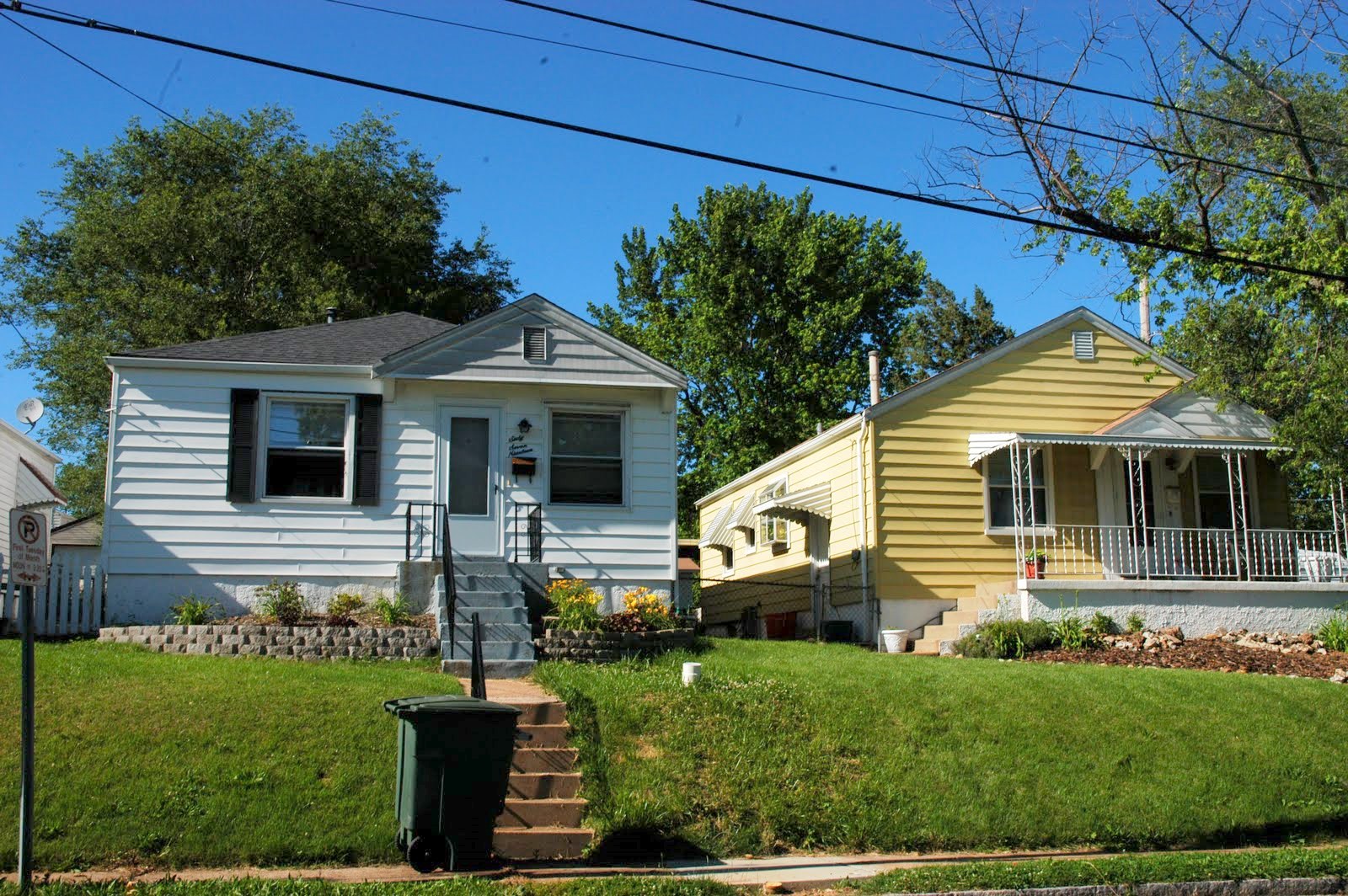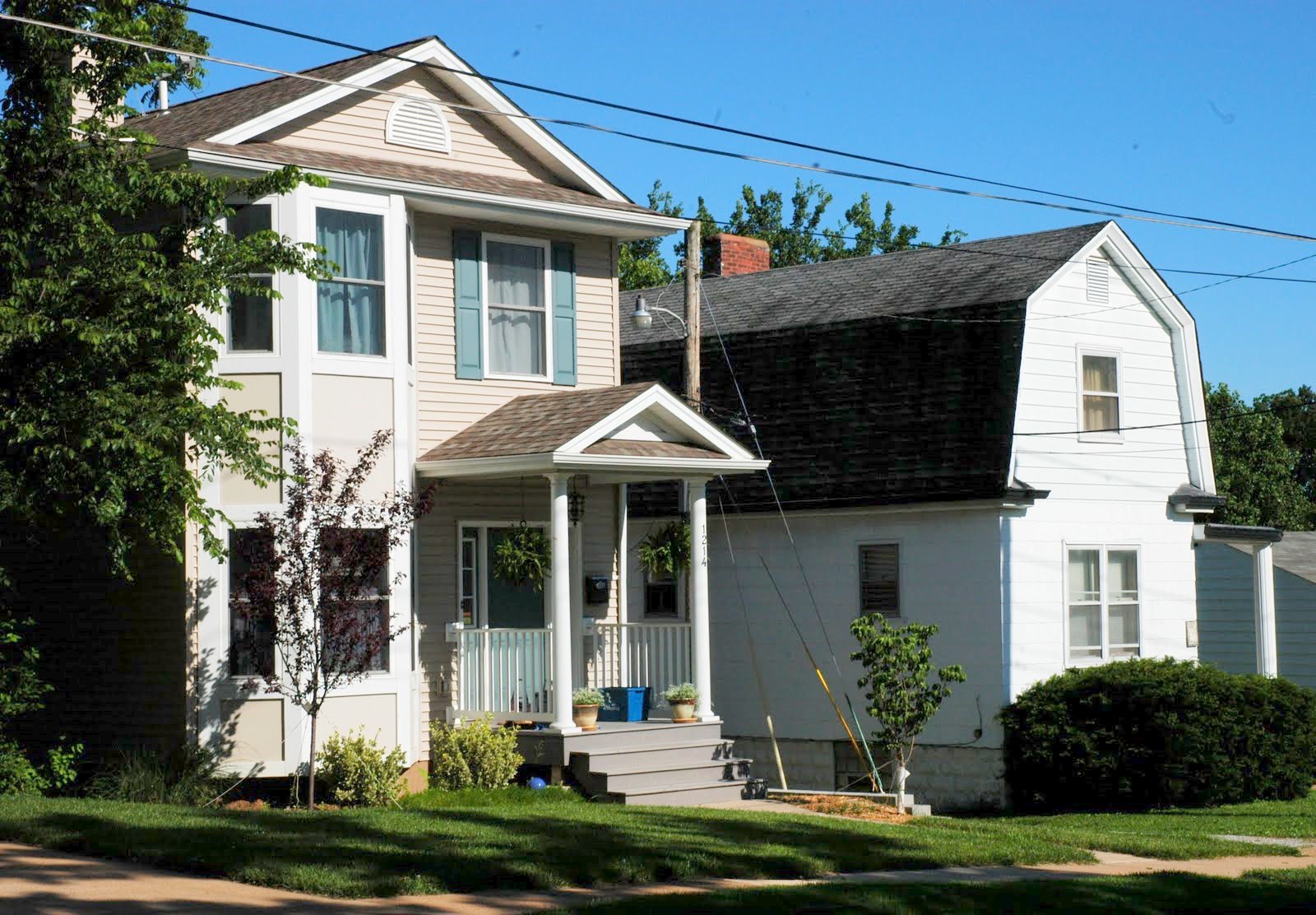 Here are 2 of my favorite newly constructed homes in the entire city, note how the garage is tucked away from the front of the houses: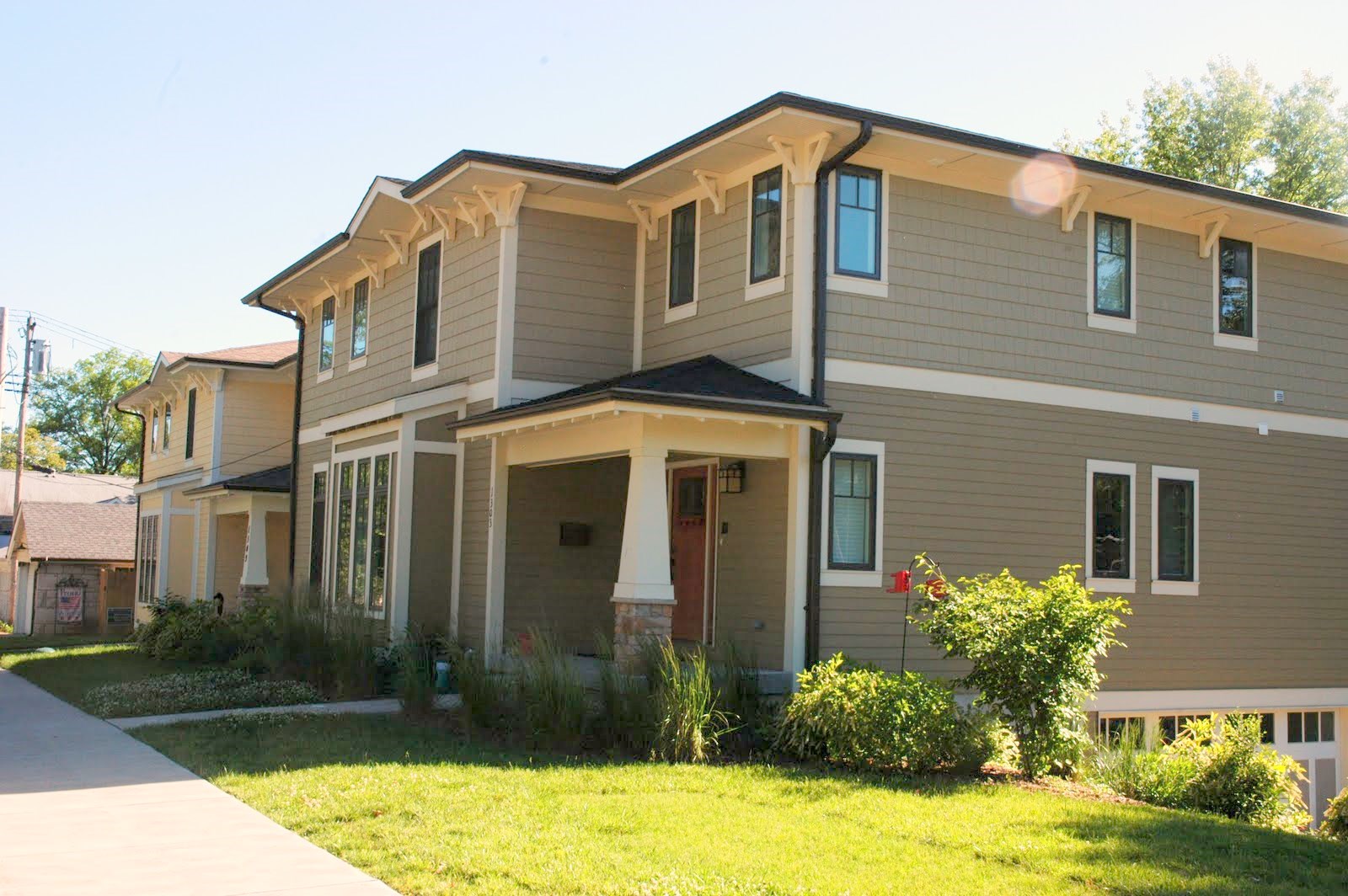 Back to the frame homes: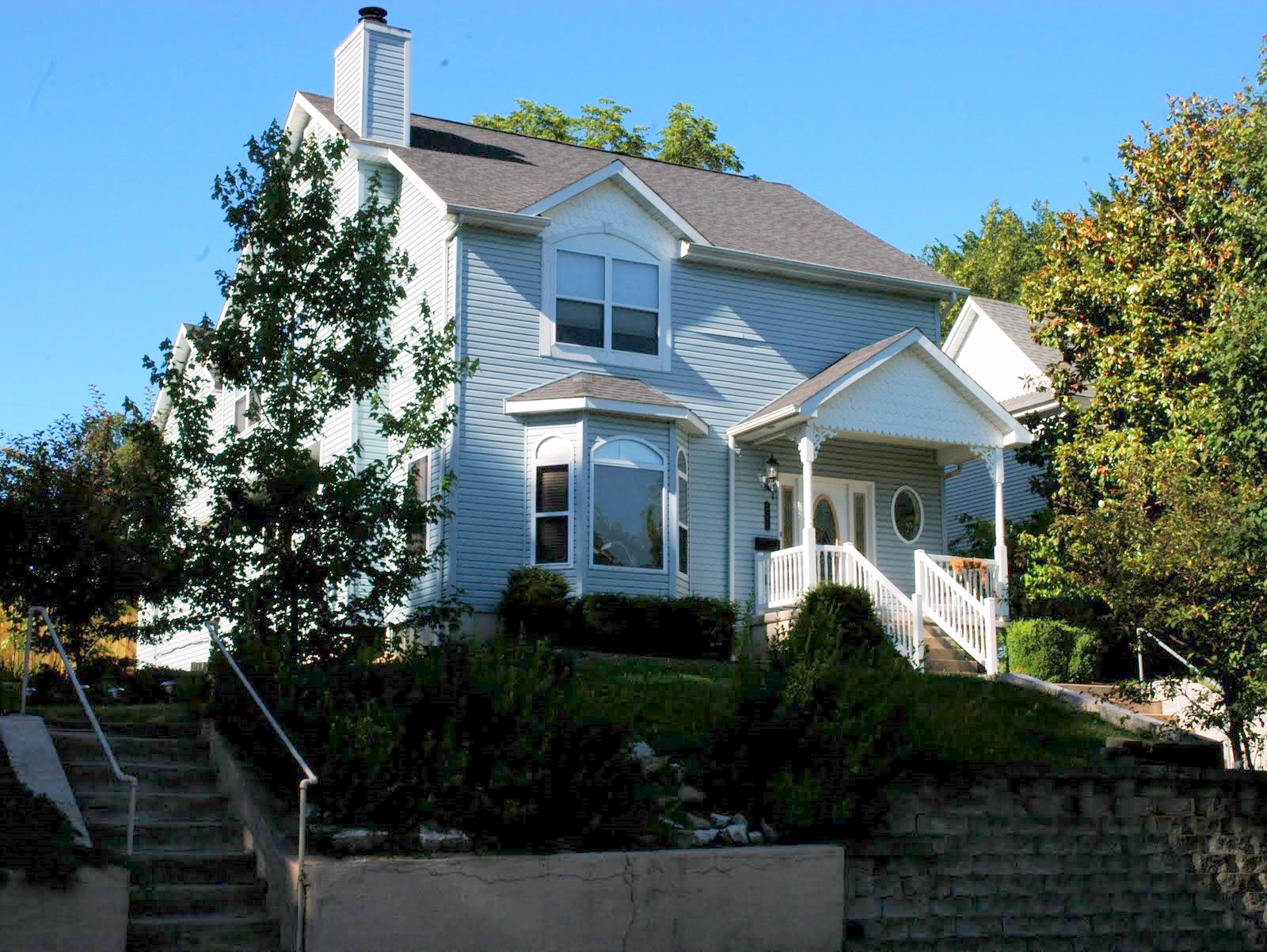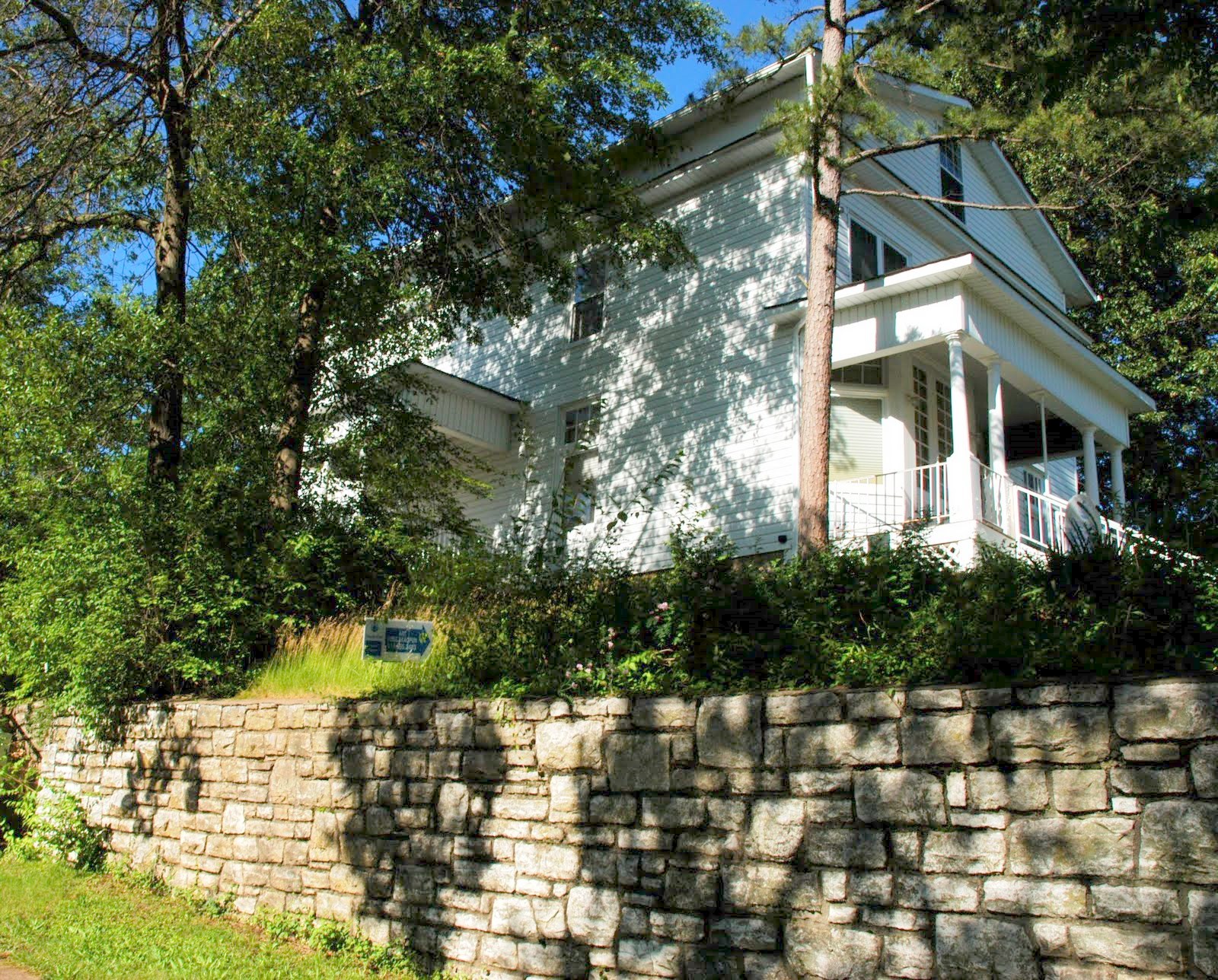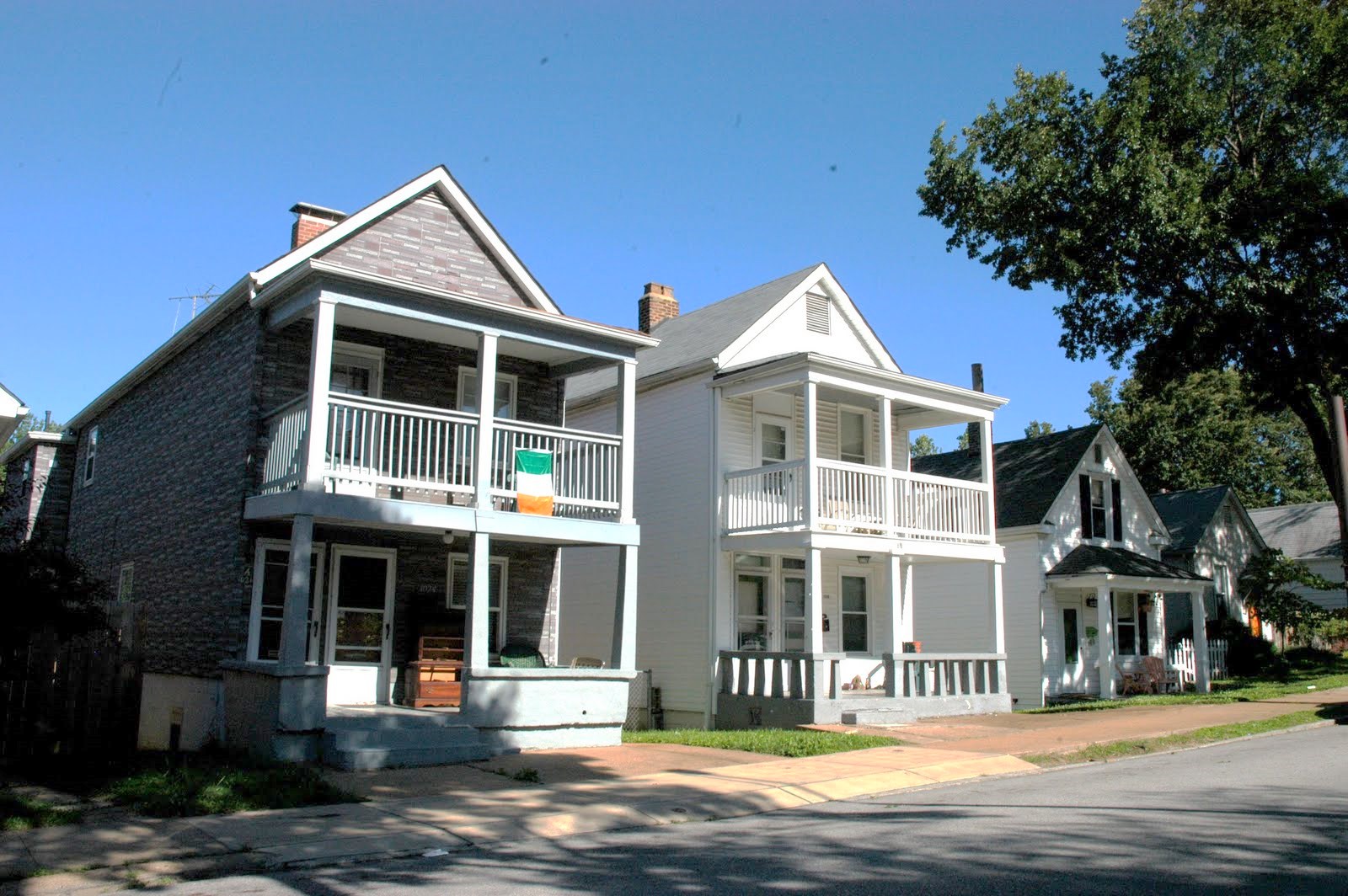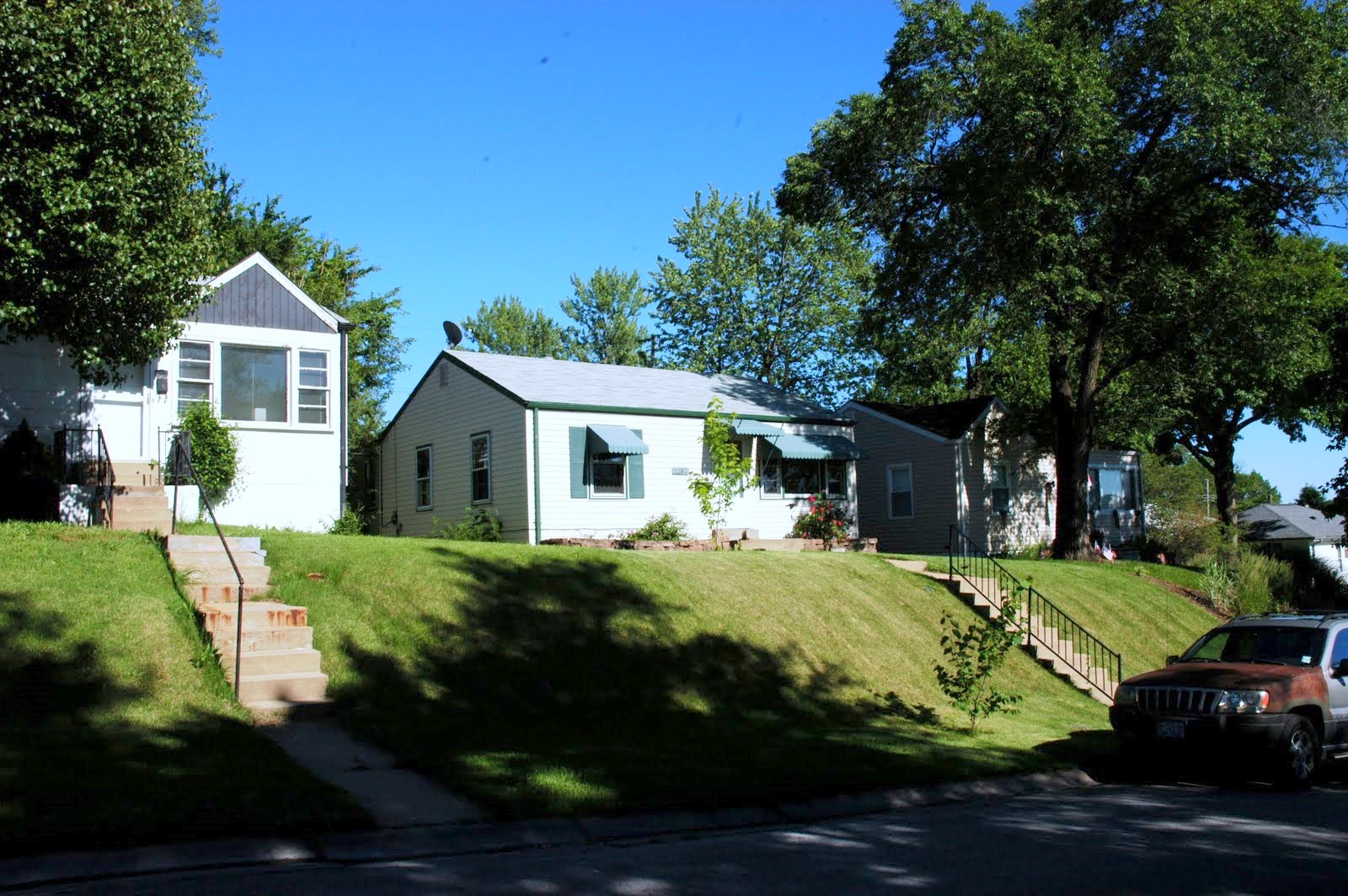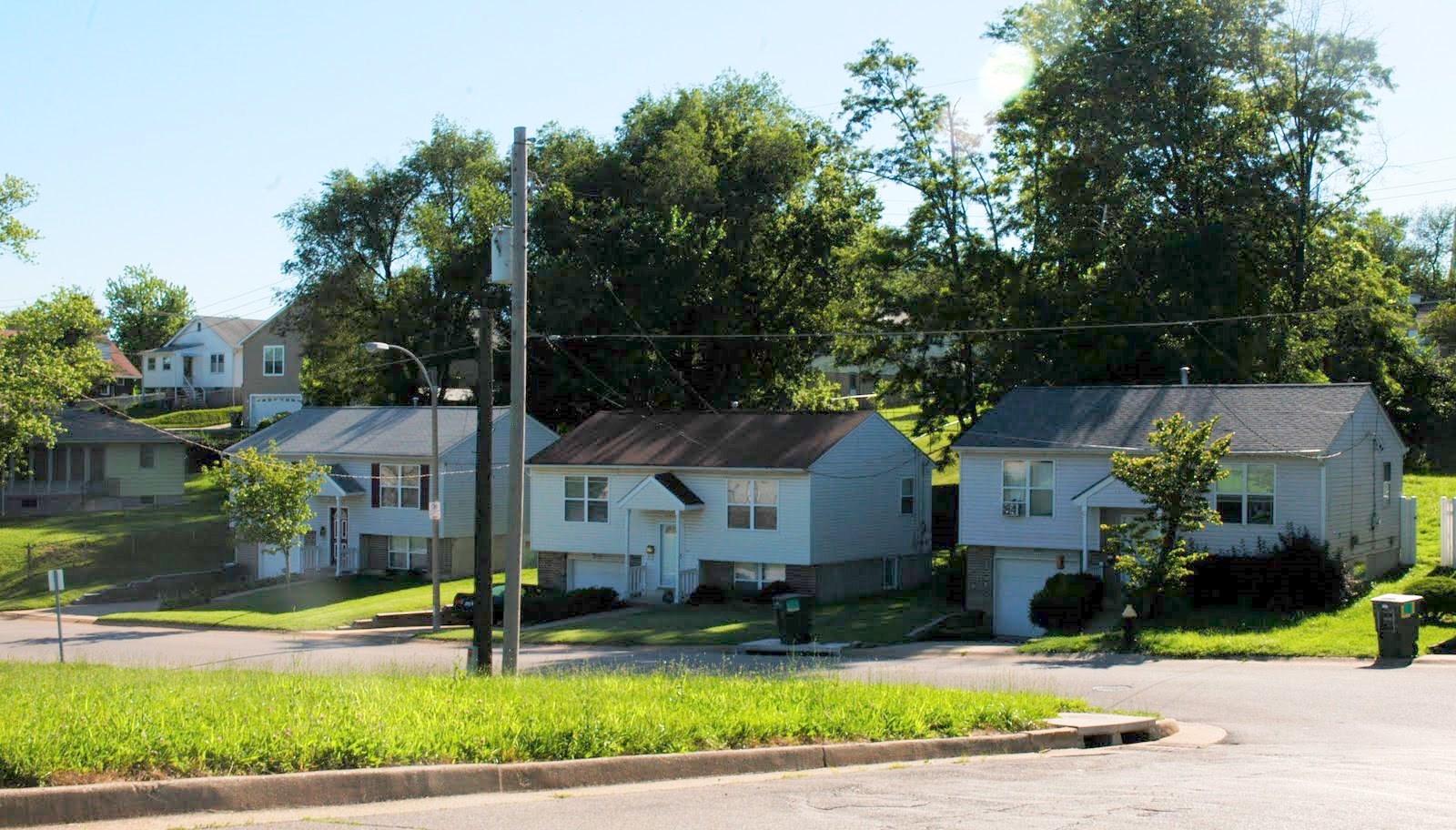 But the frame homes are not isolated to just one part of the neighborhood, they are interspersed and sitting side by side with the brick homes that EVERY St. Louis neighborhood has: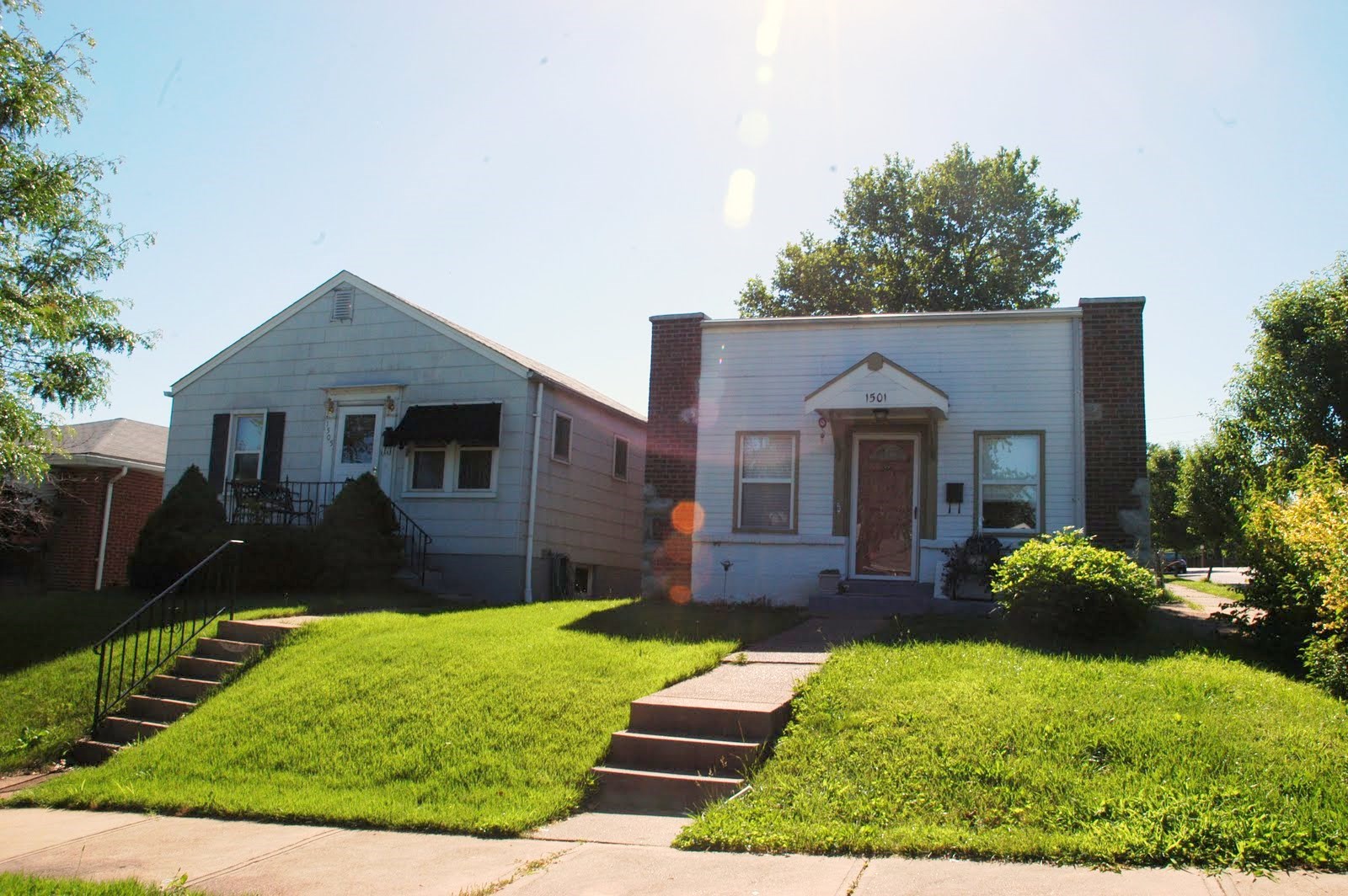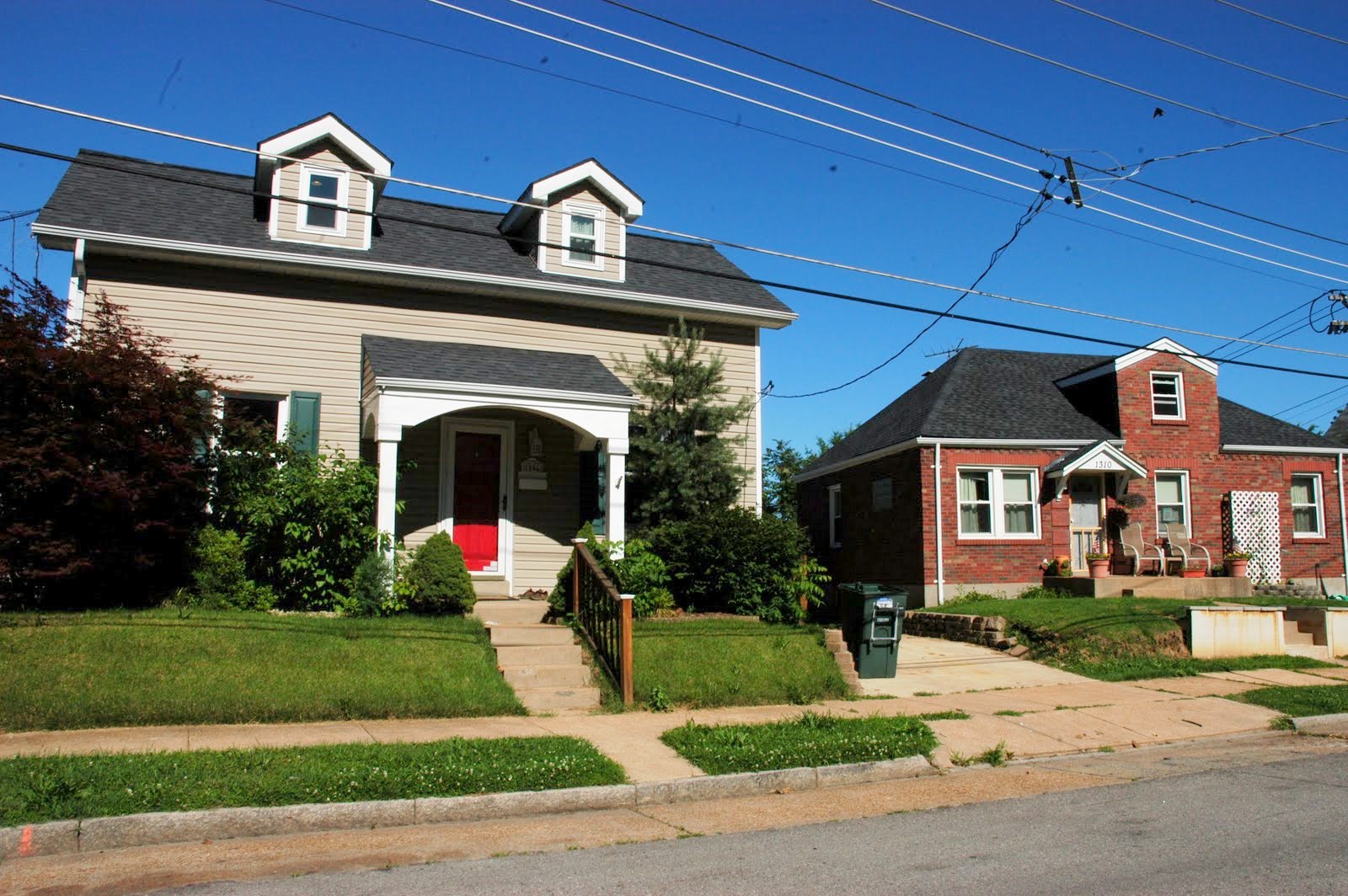 These next two scenes are my favorites, and I think very telling of the overall feel in C/T: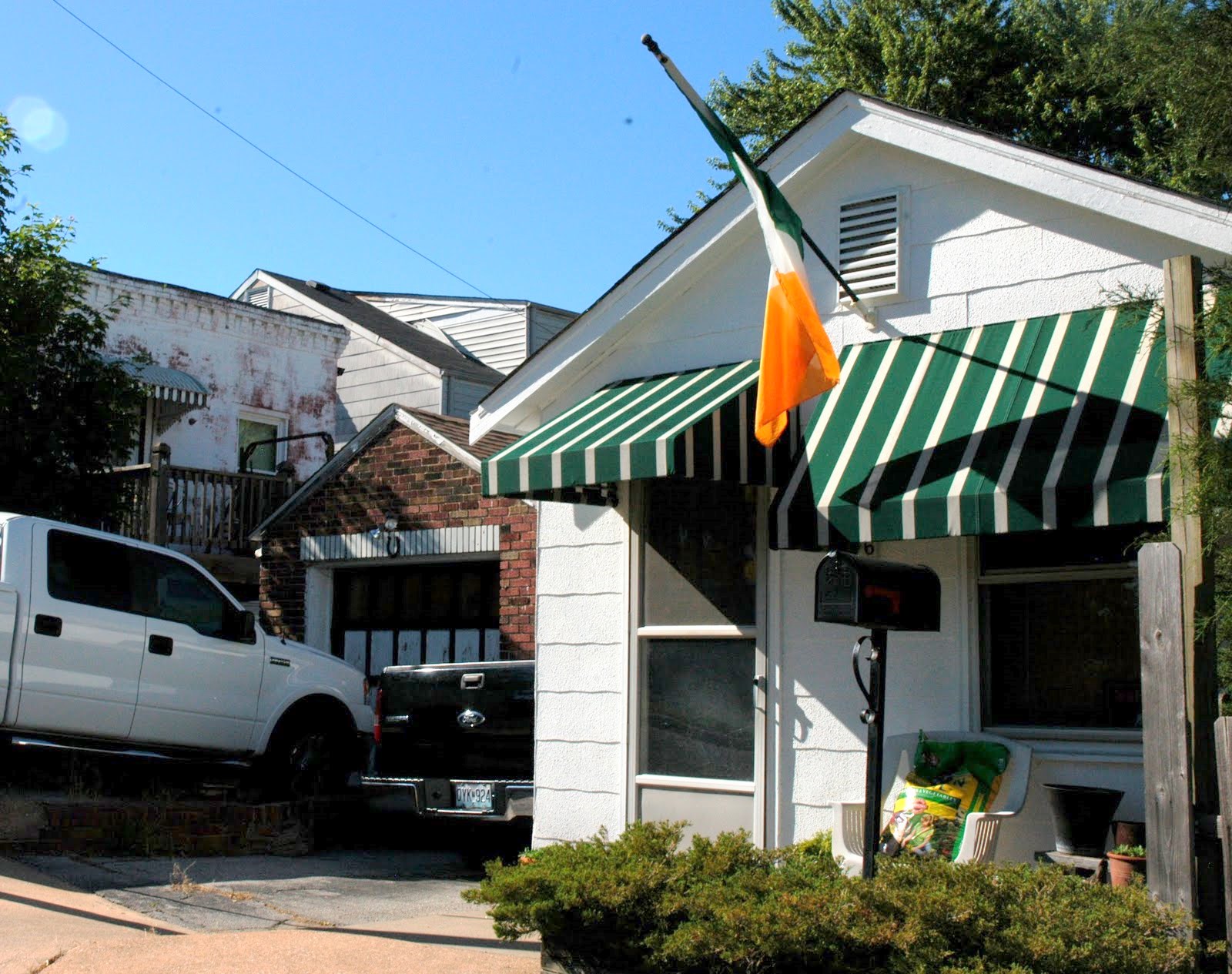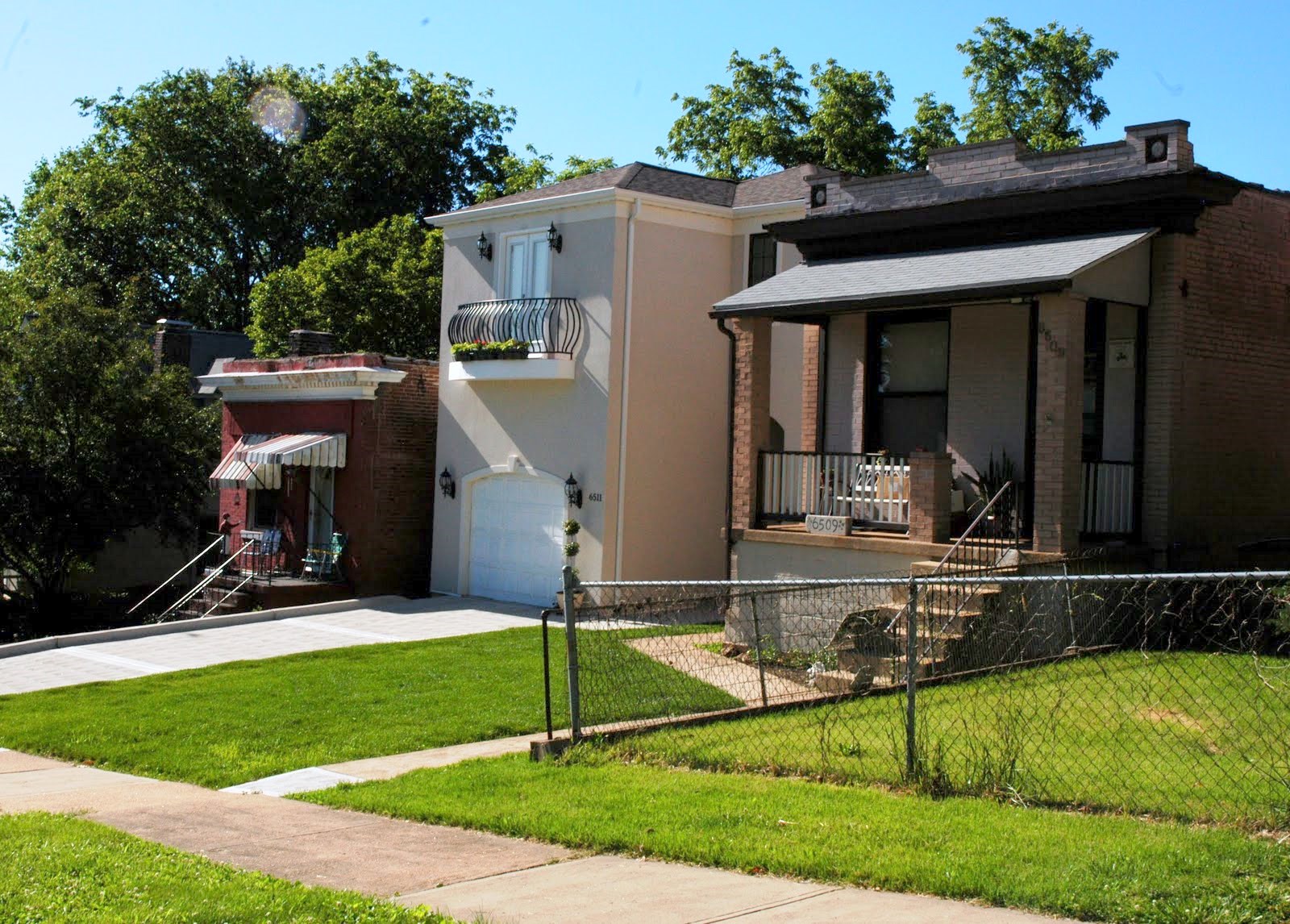 Holy Home Depot batman: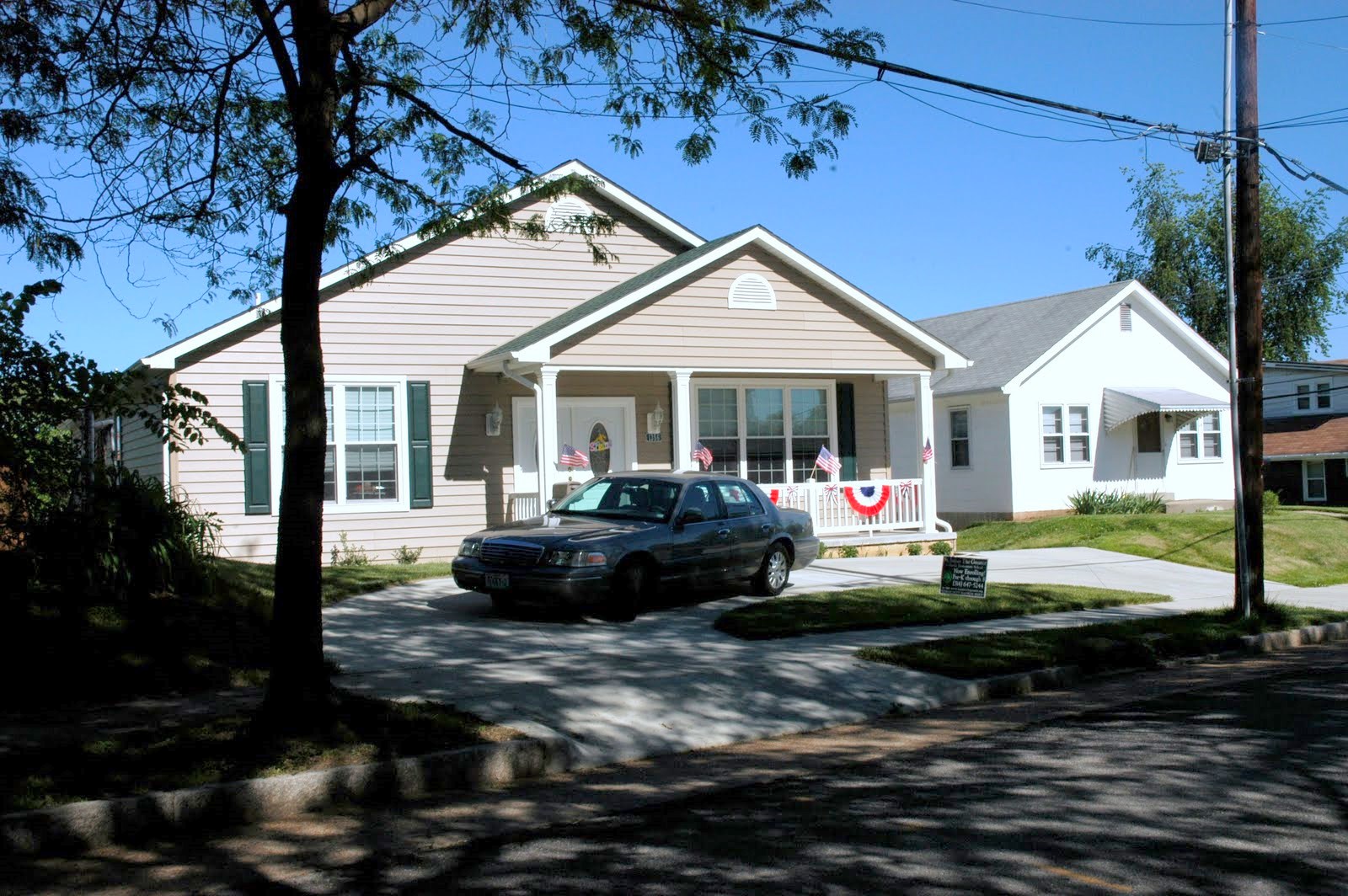 And finally, some of the brick homes of Clayton/Tamm: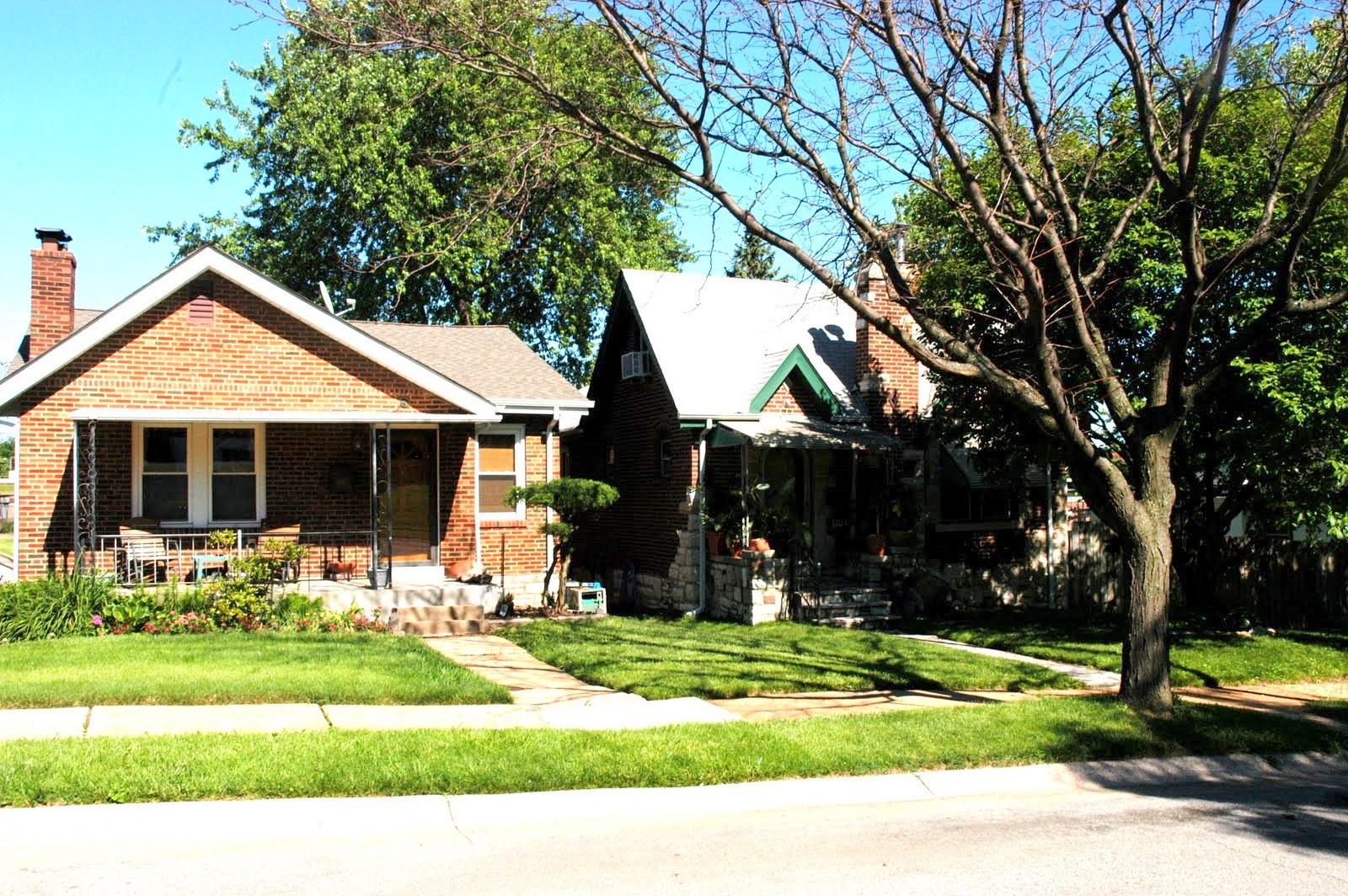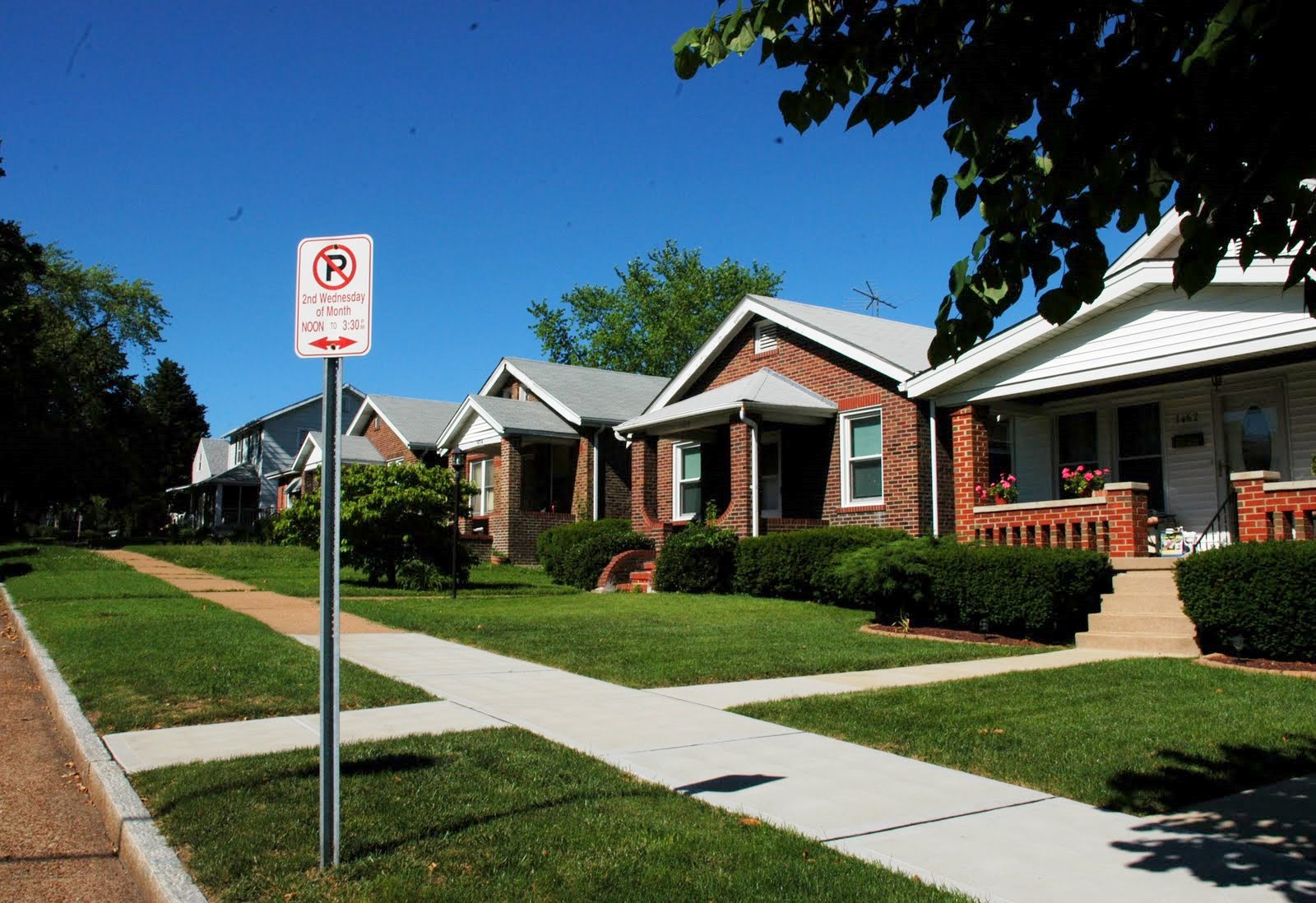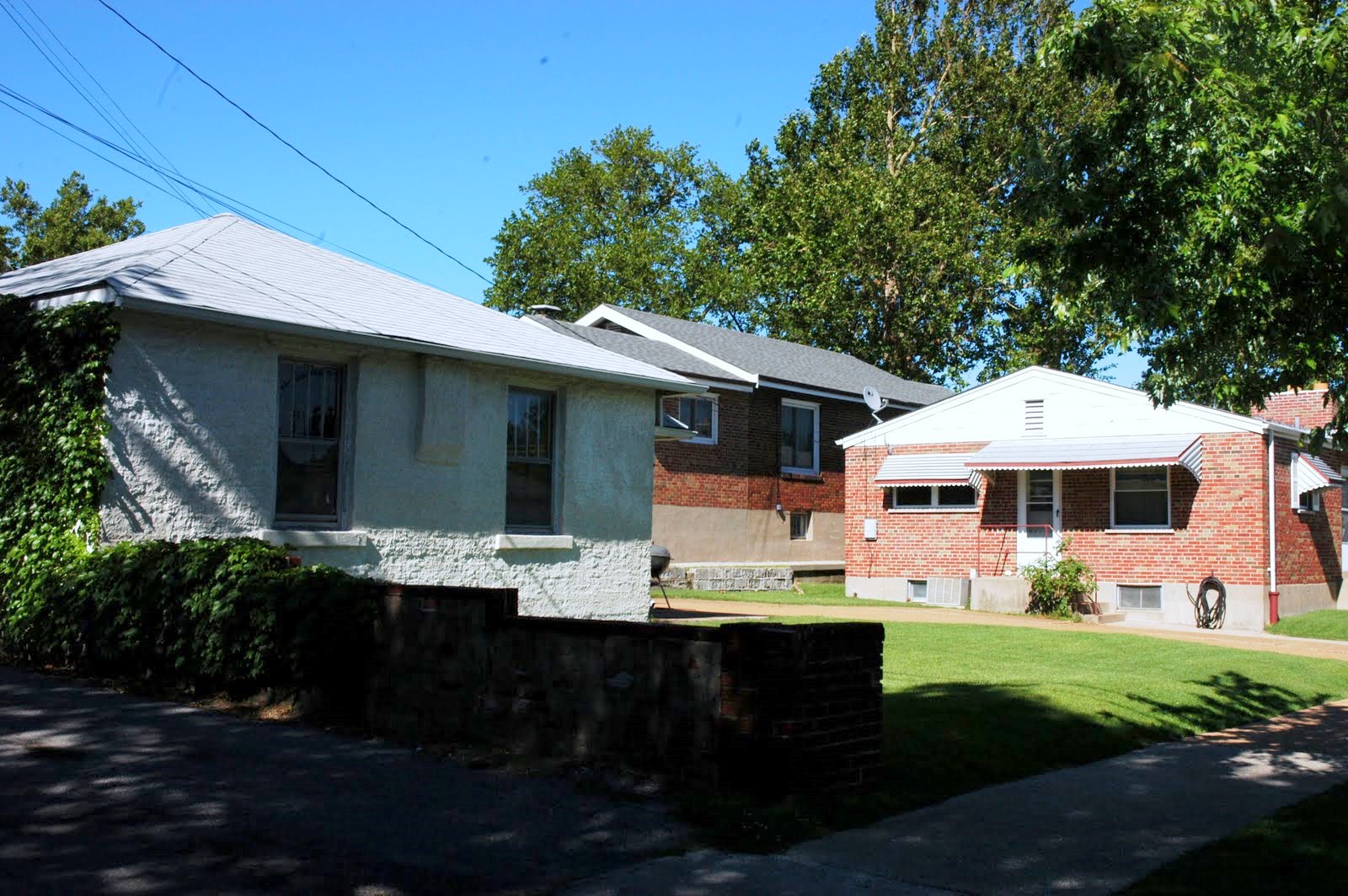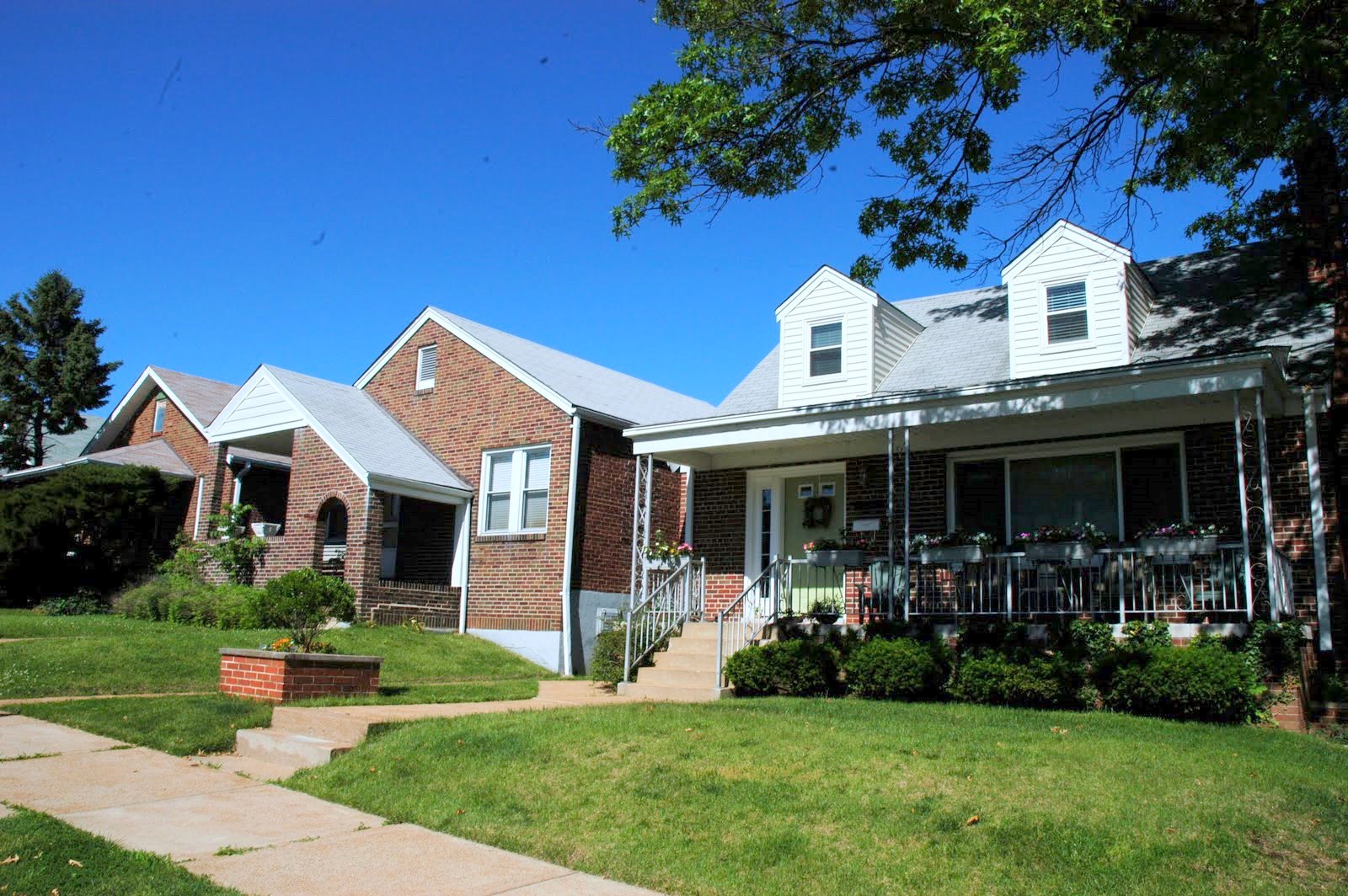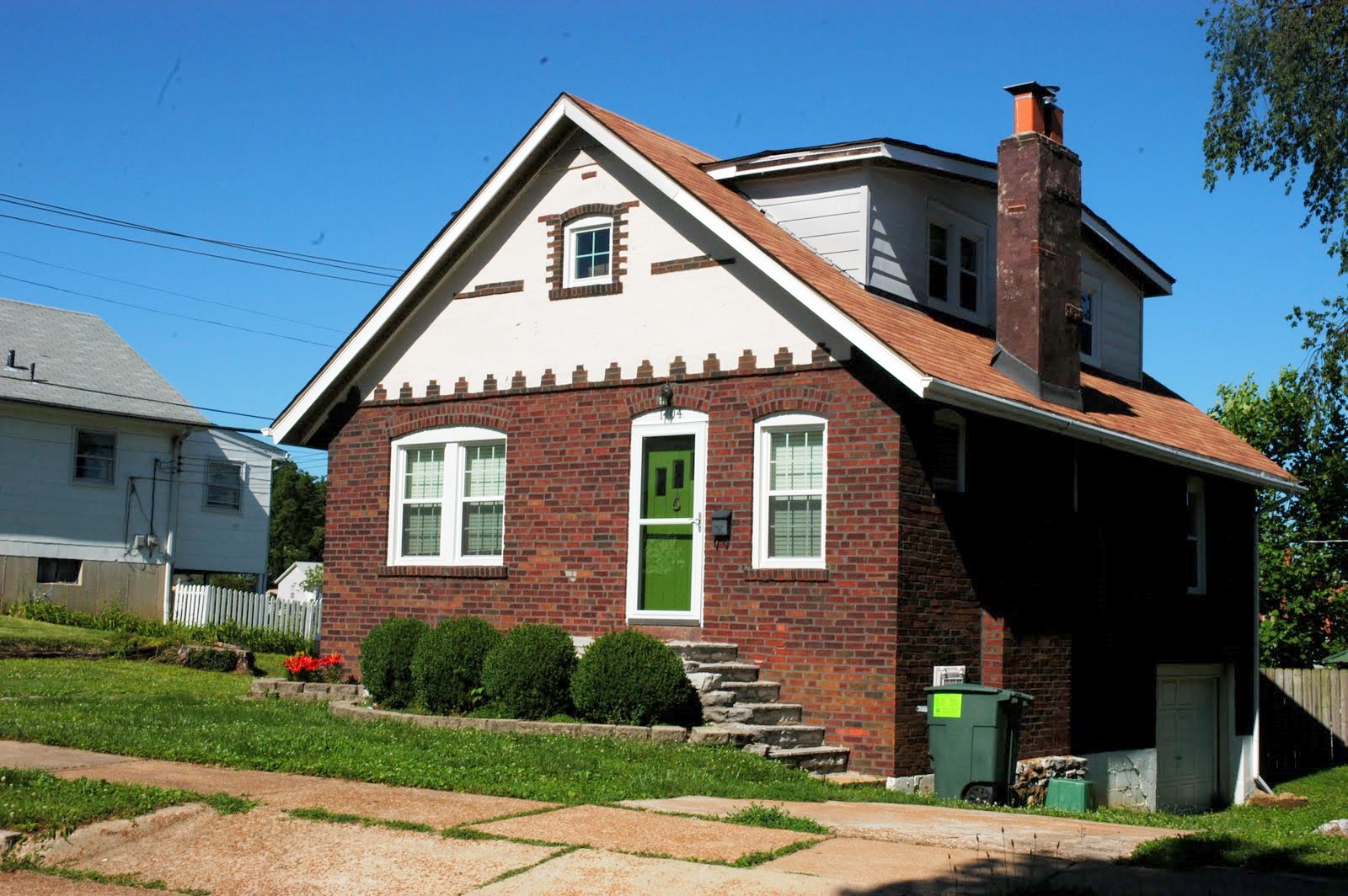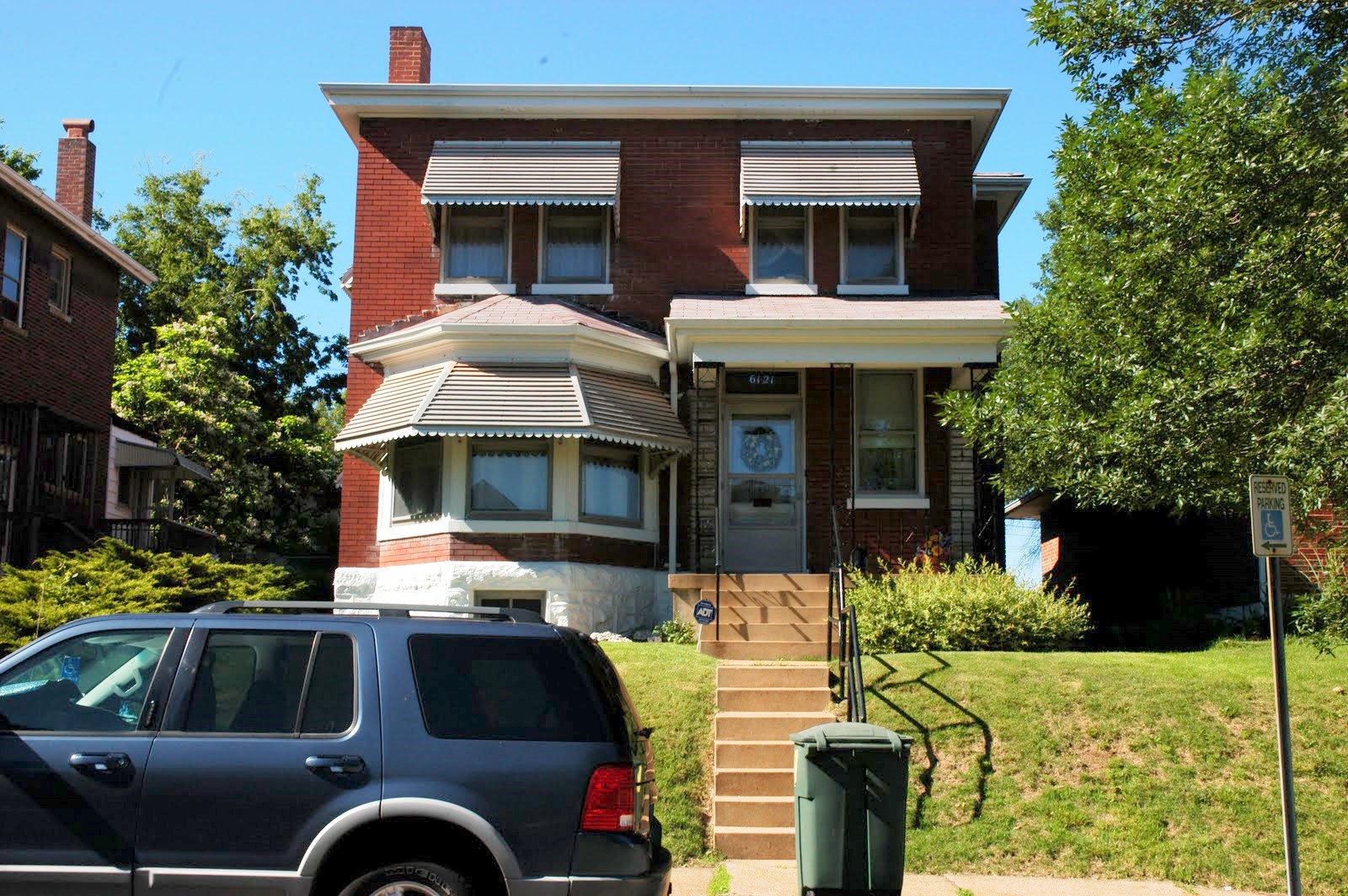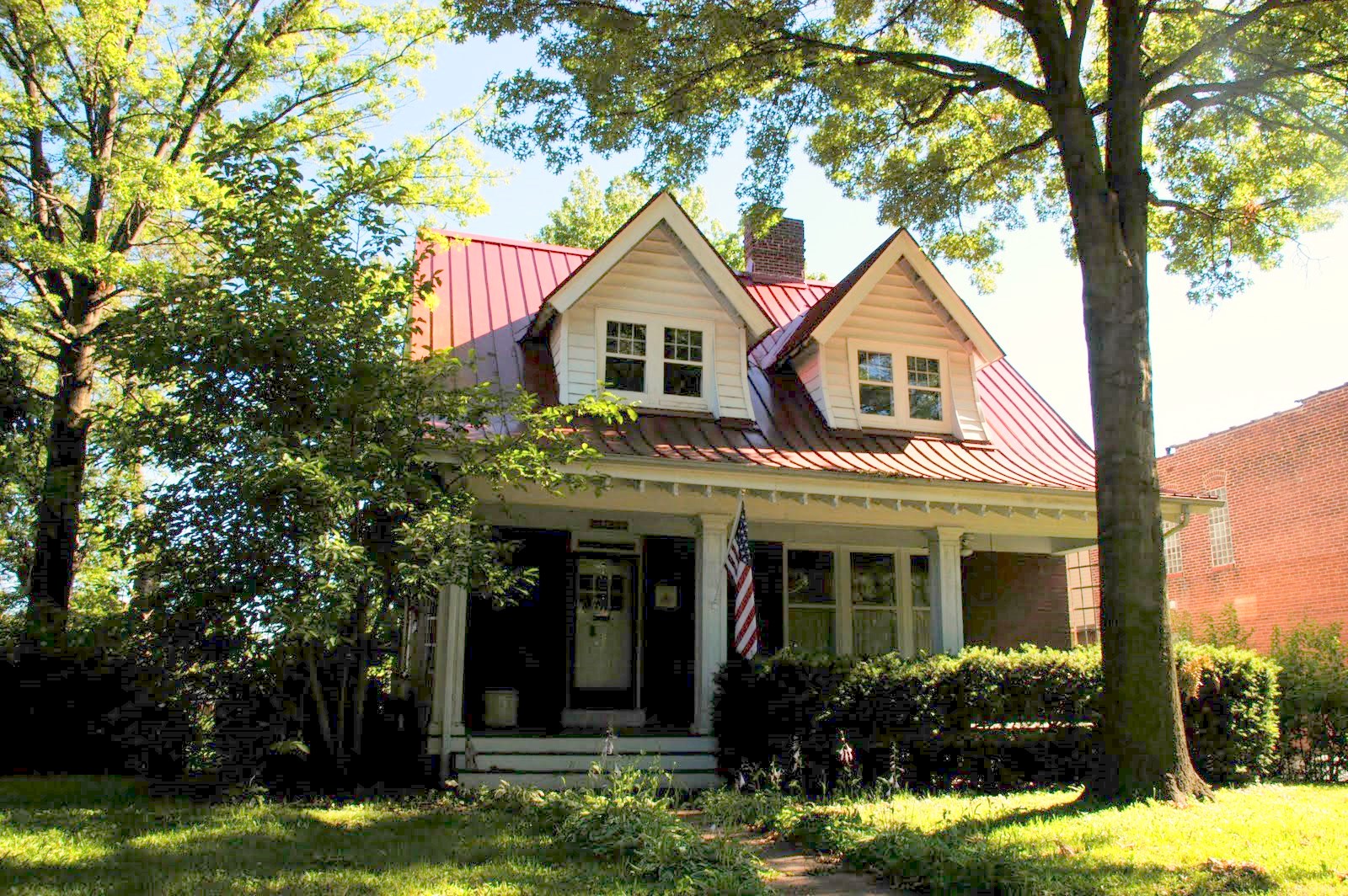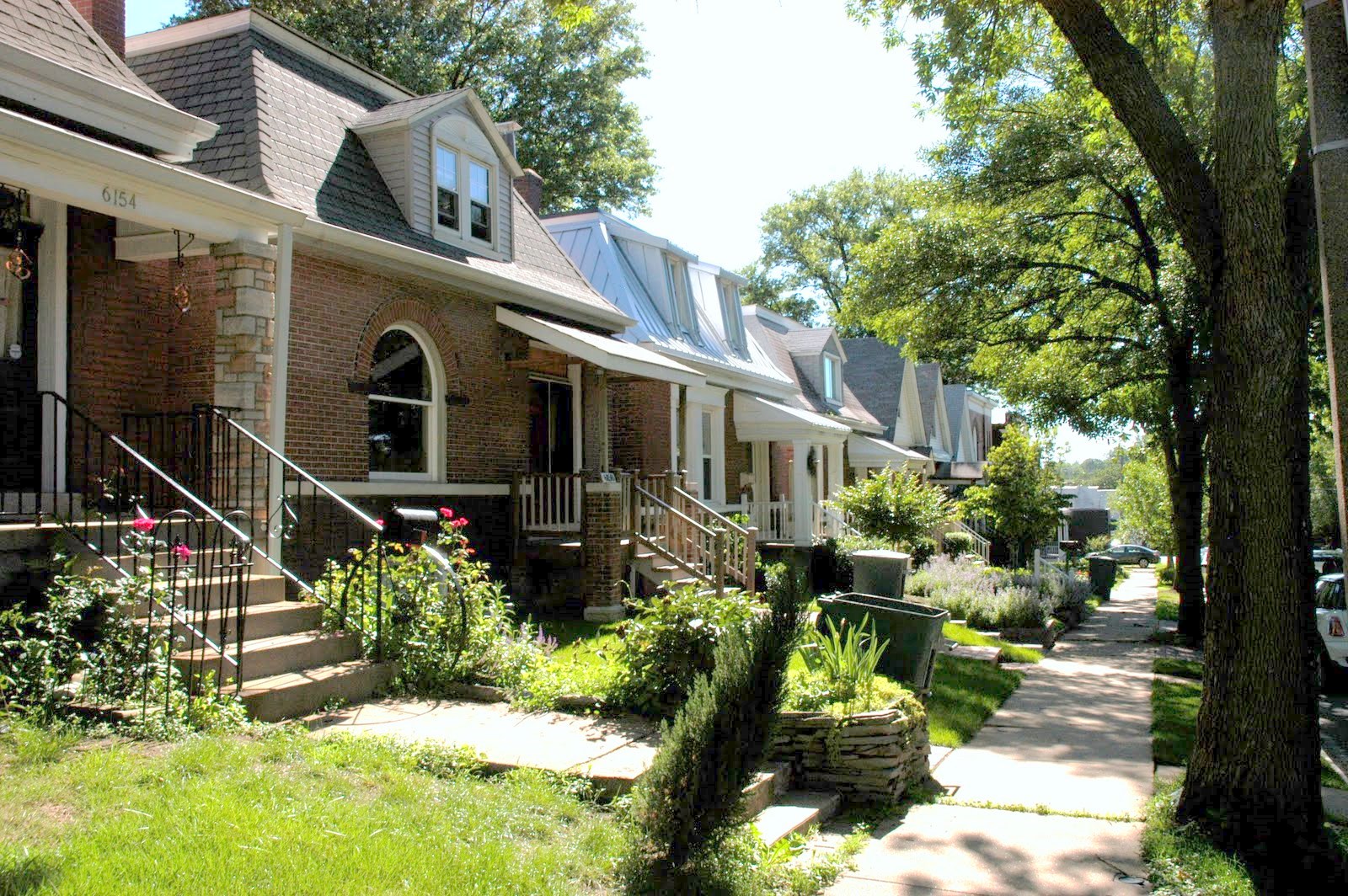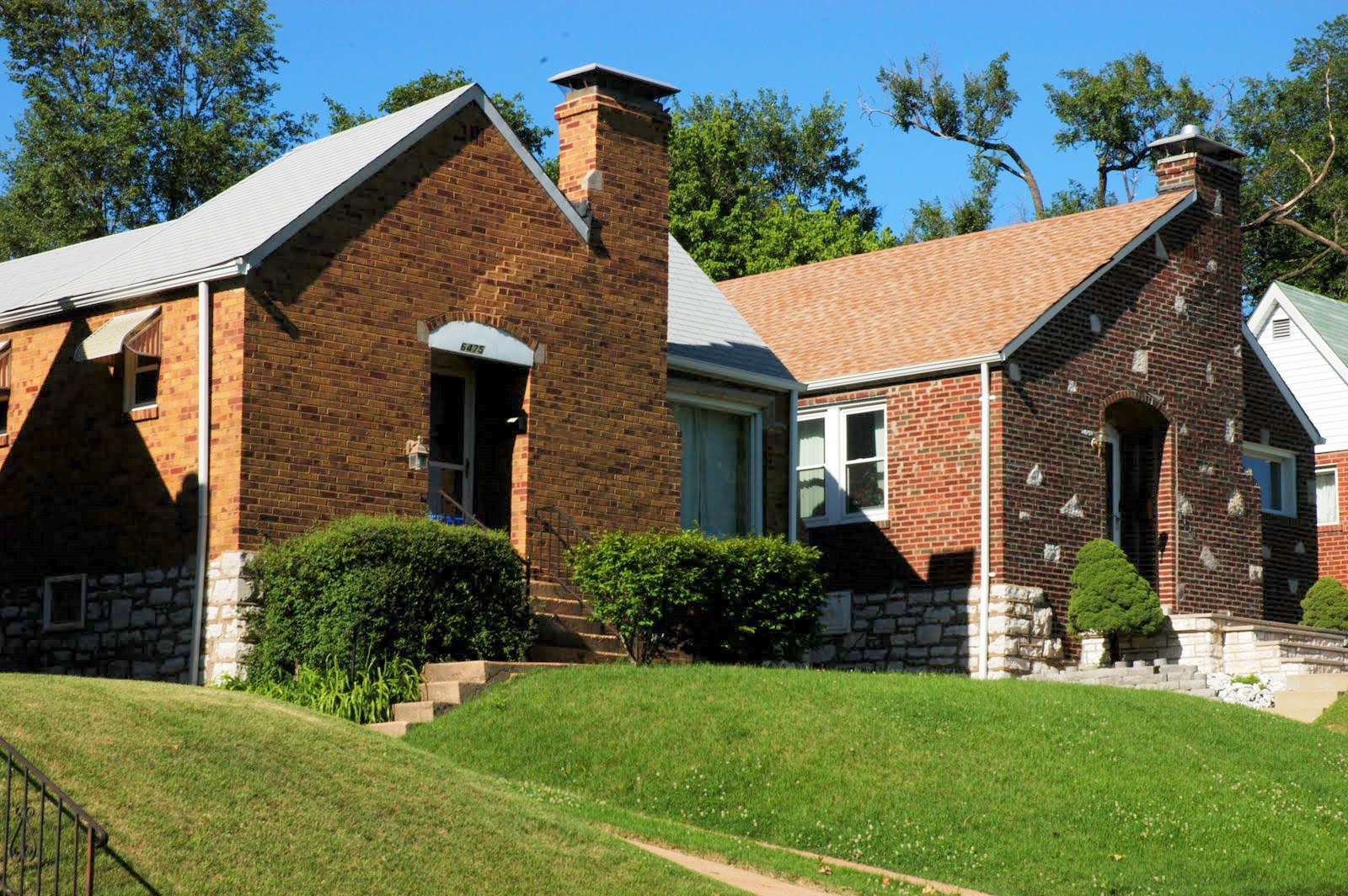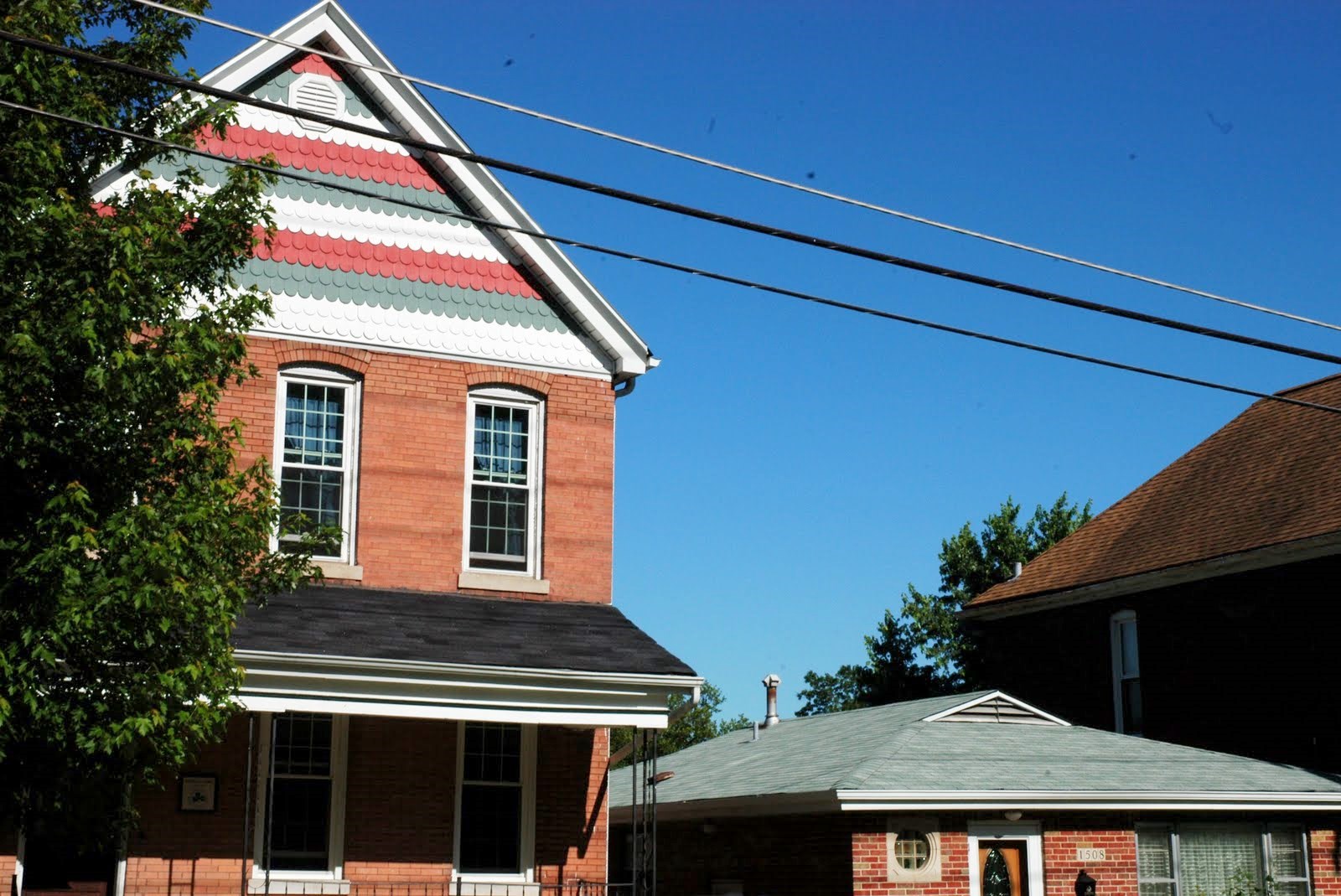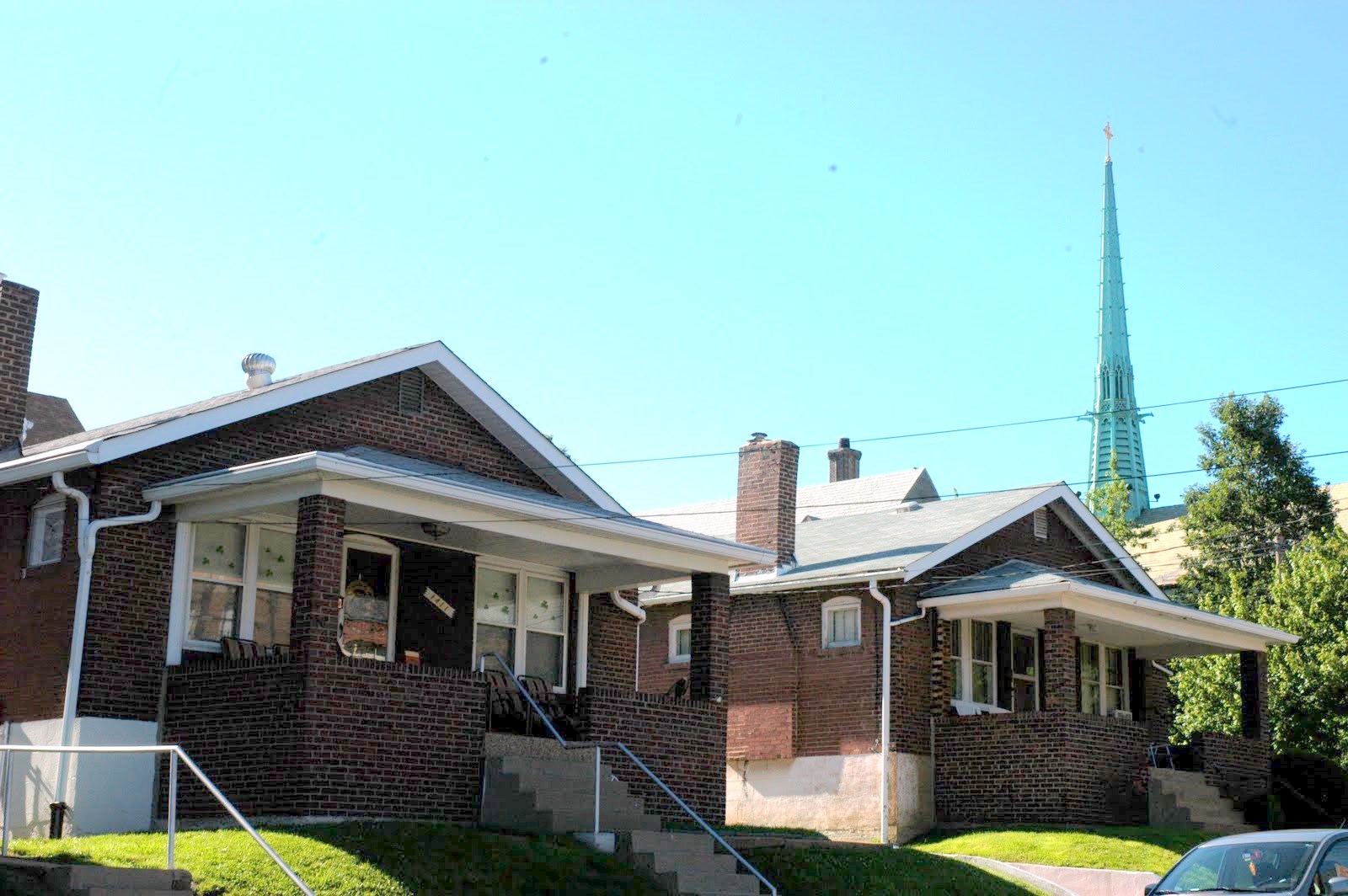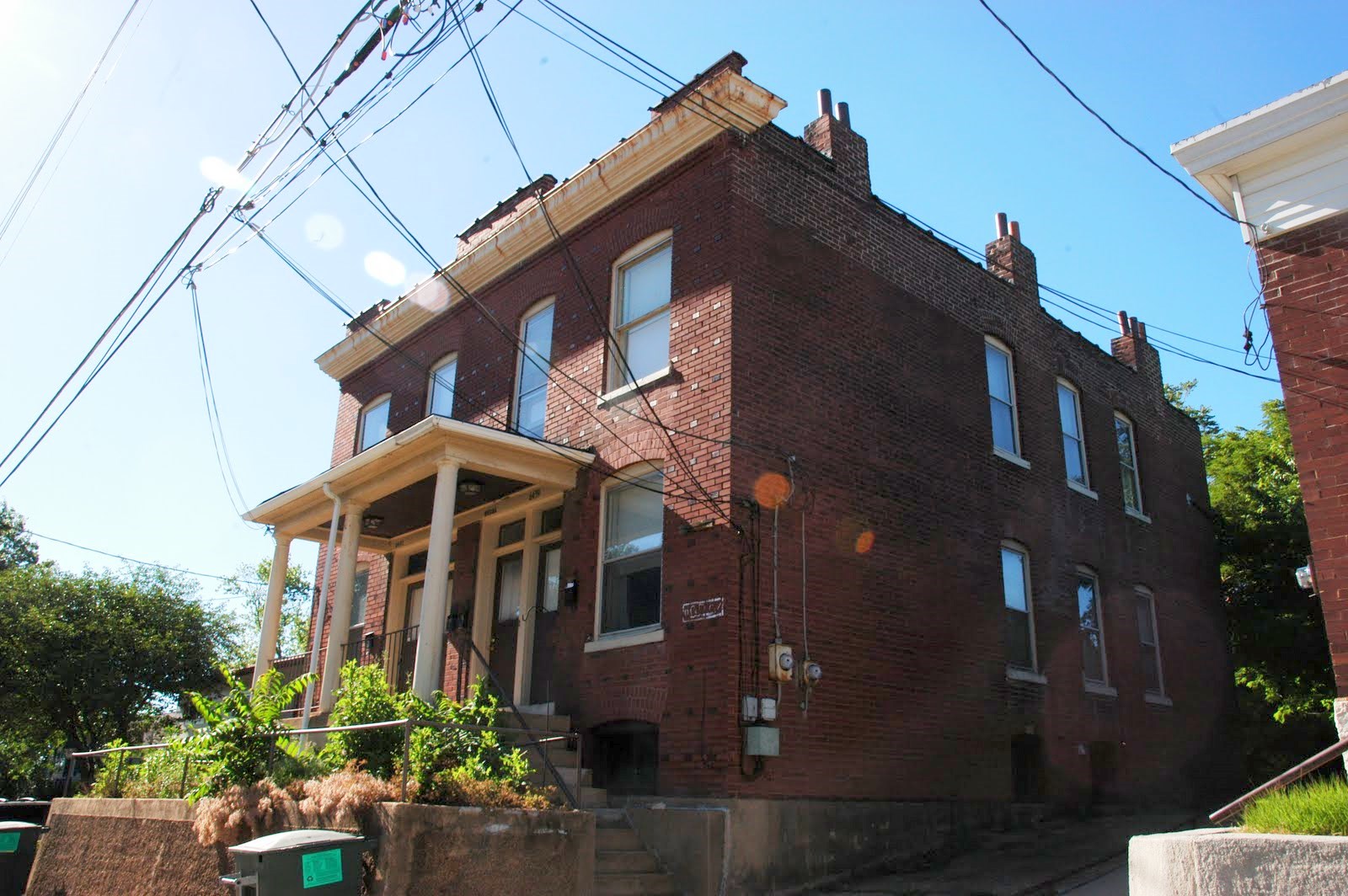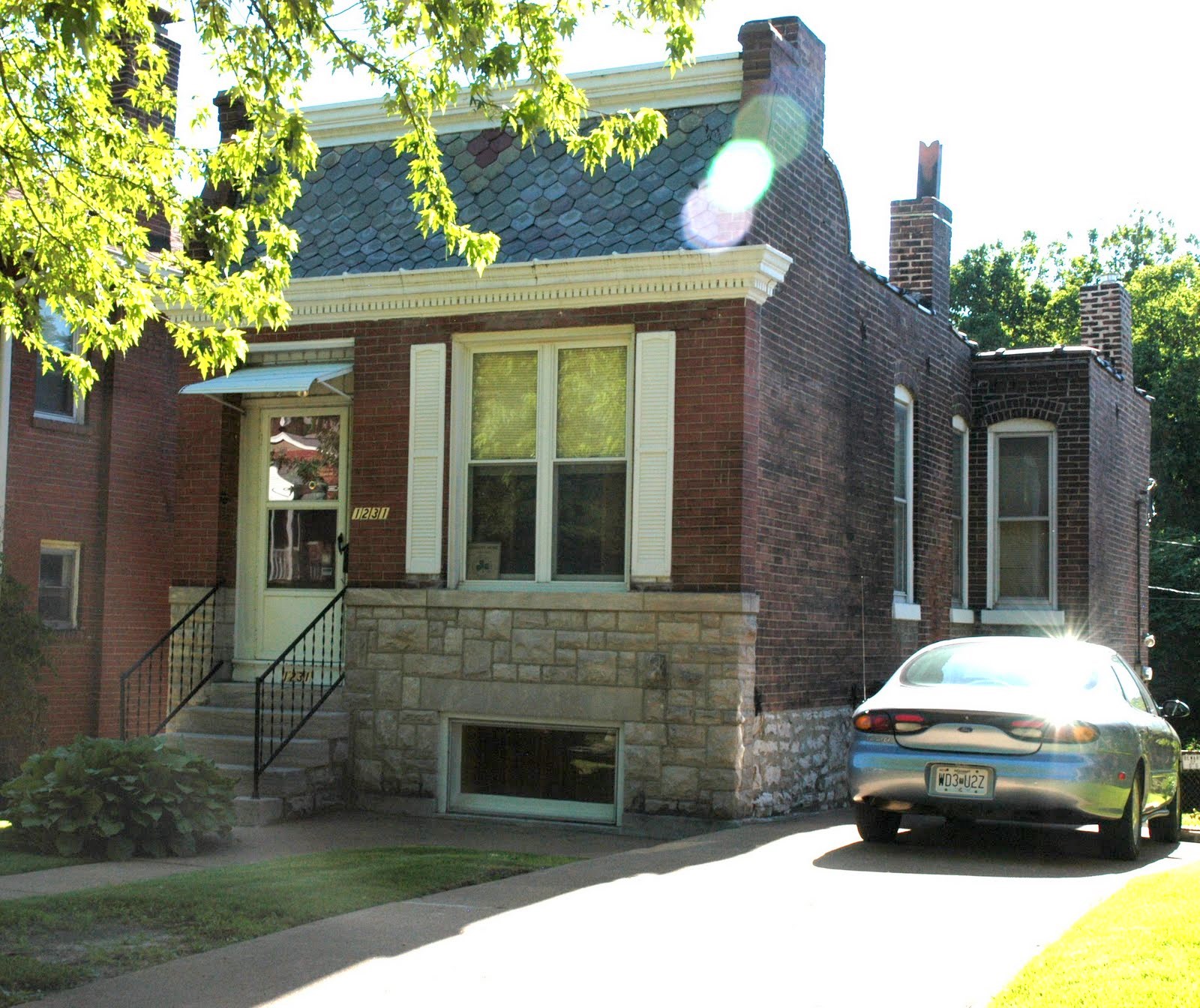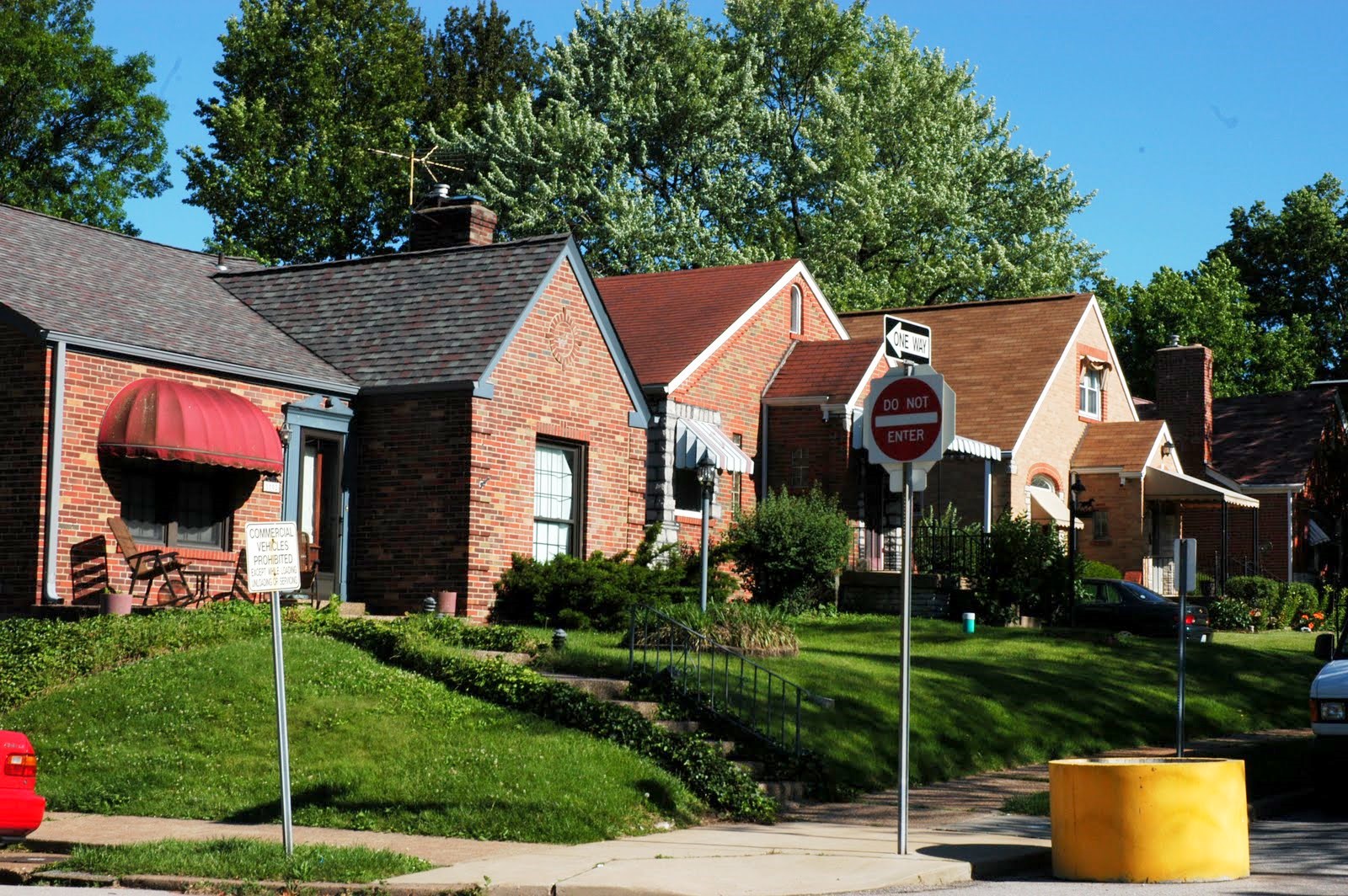 Check out this beautiful stone home: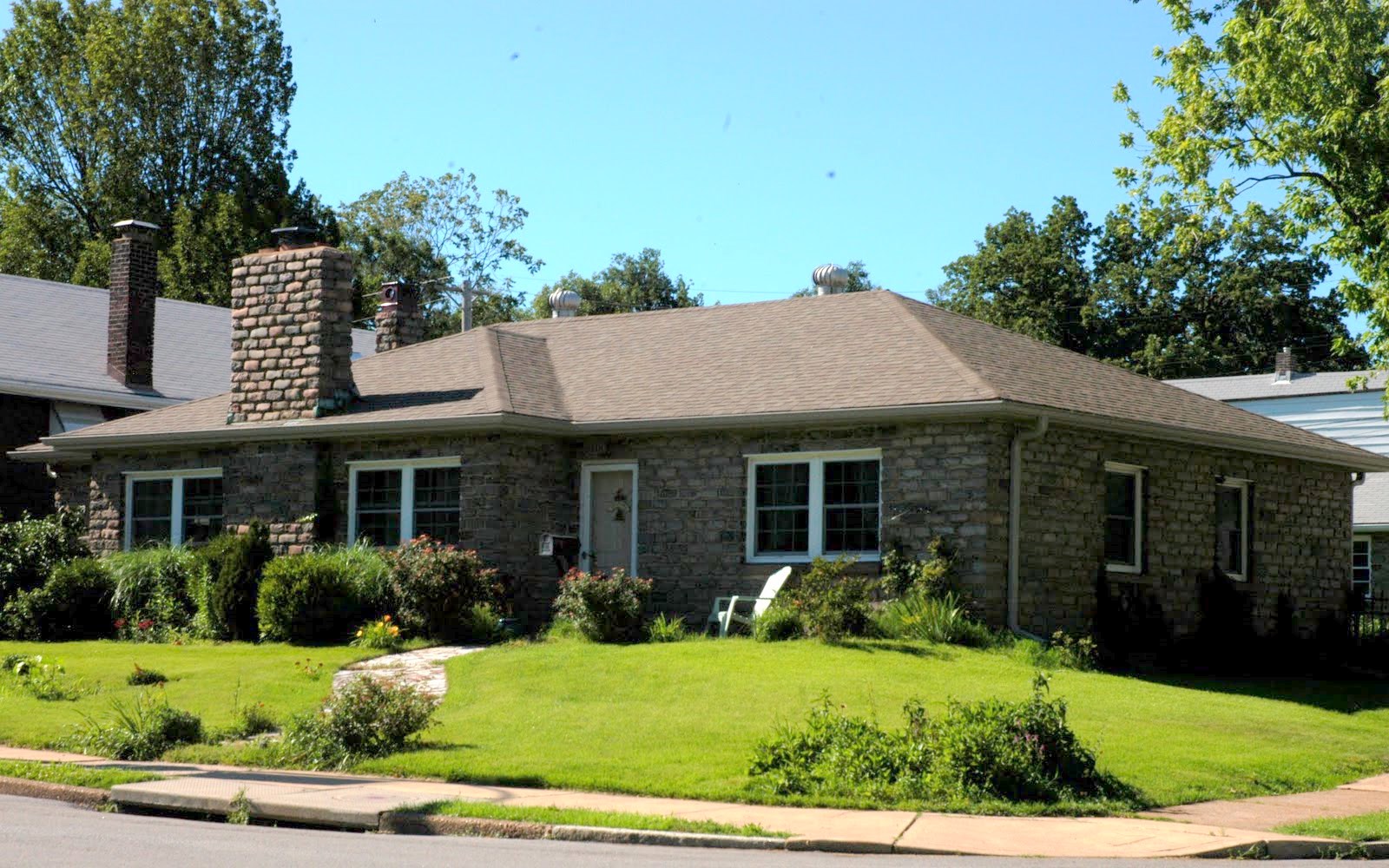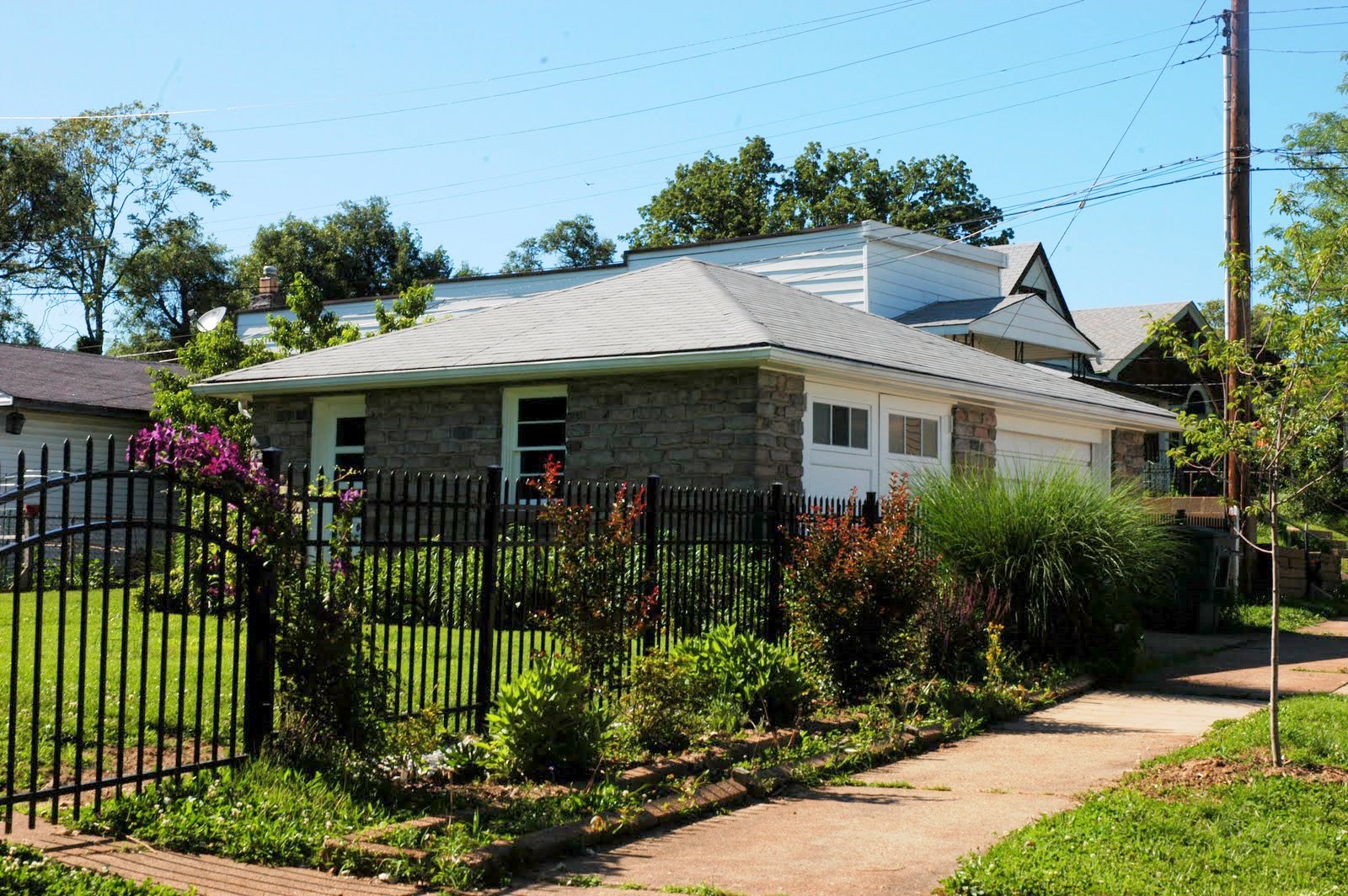 And finally some nuance: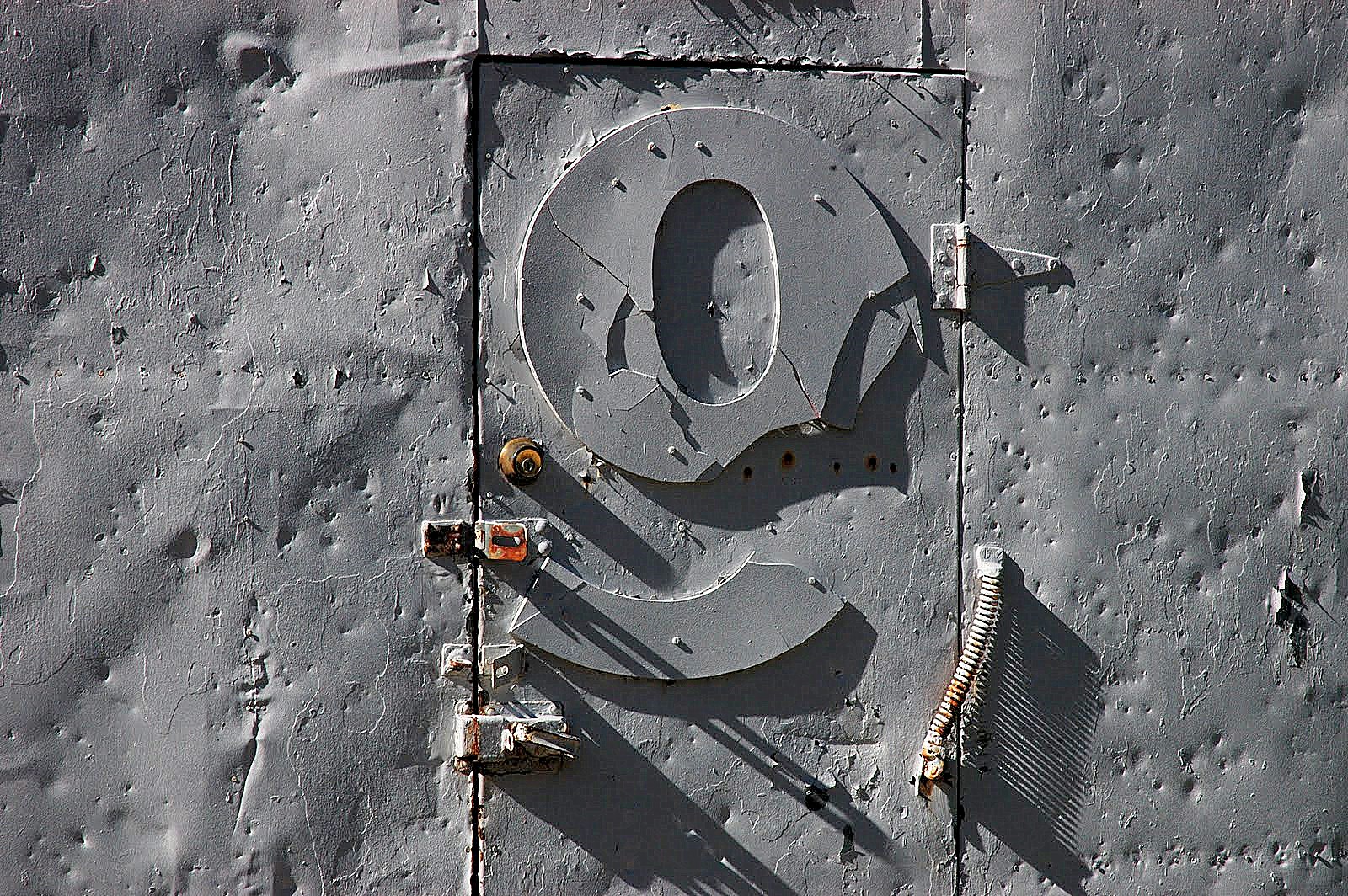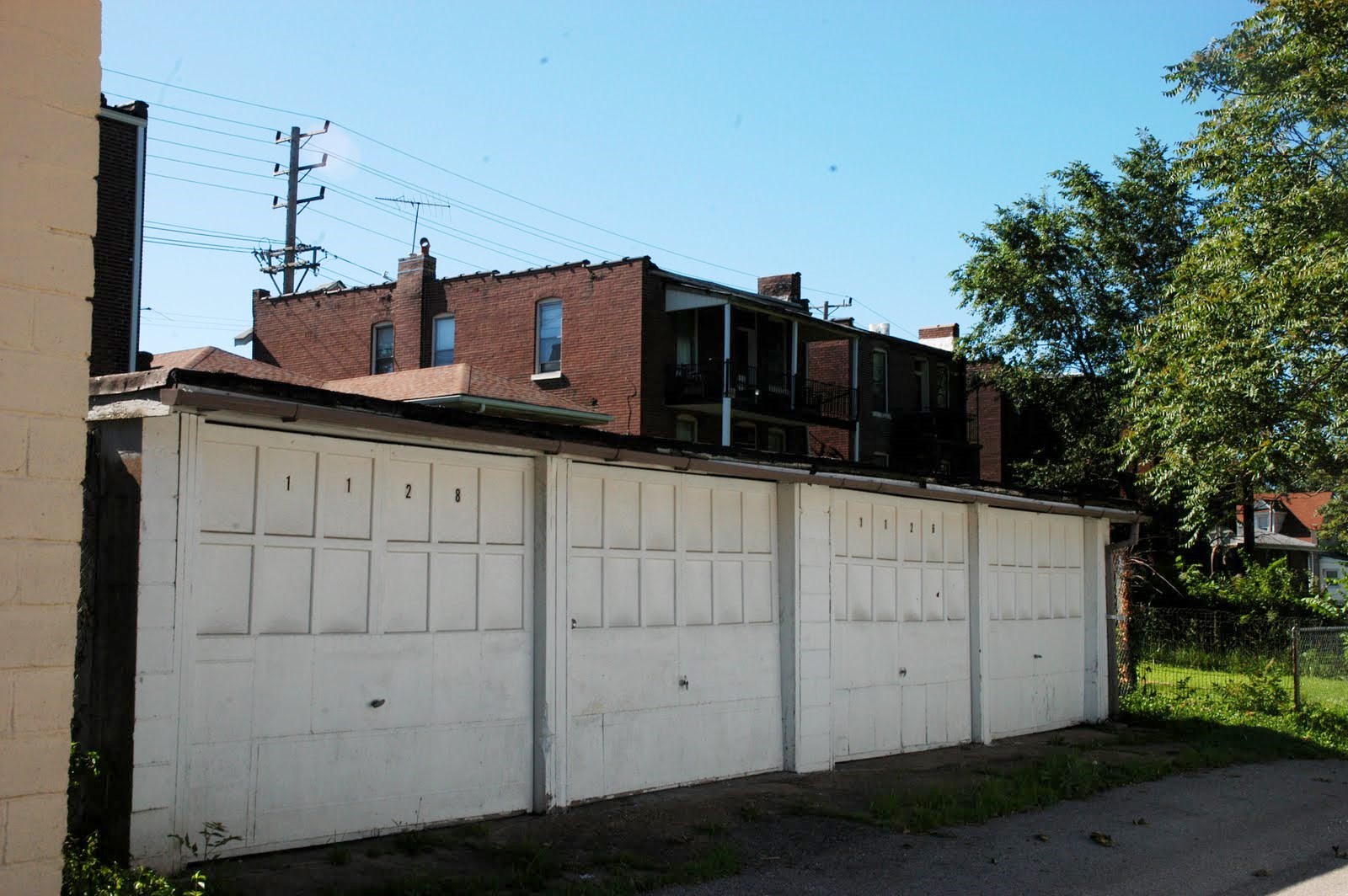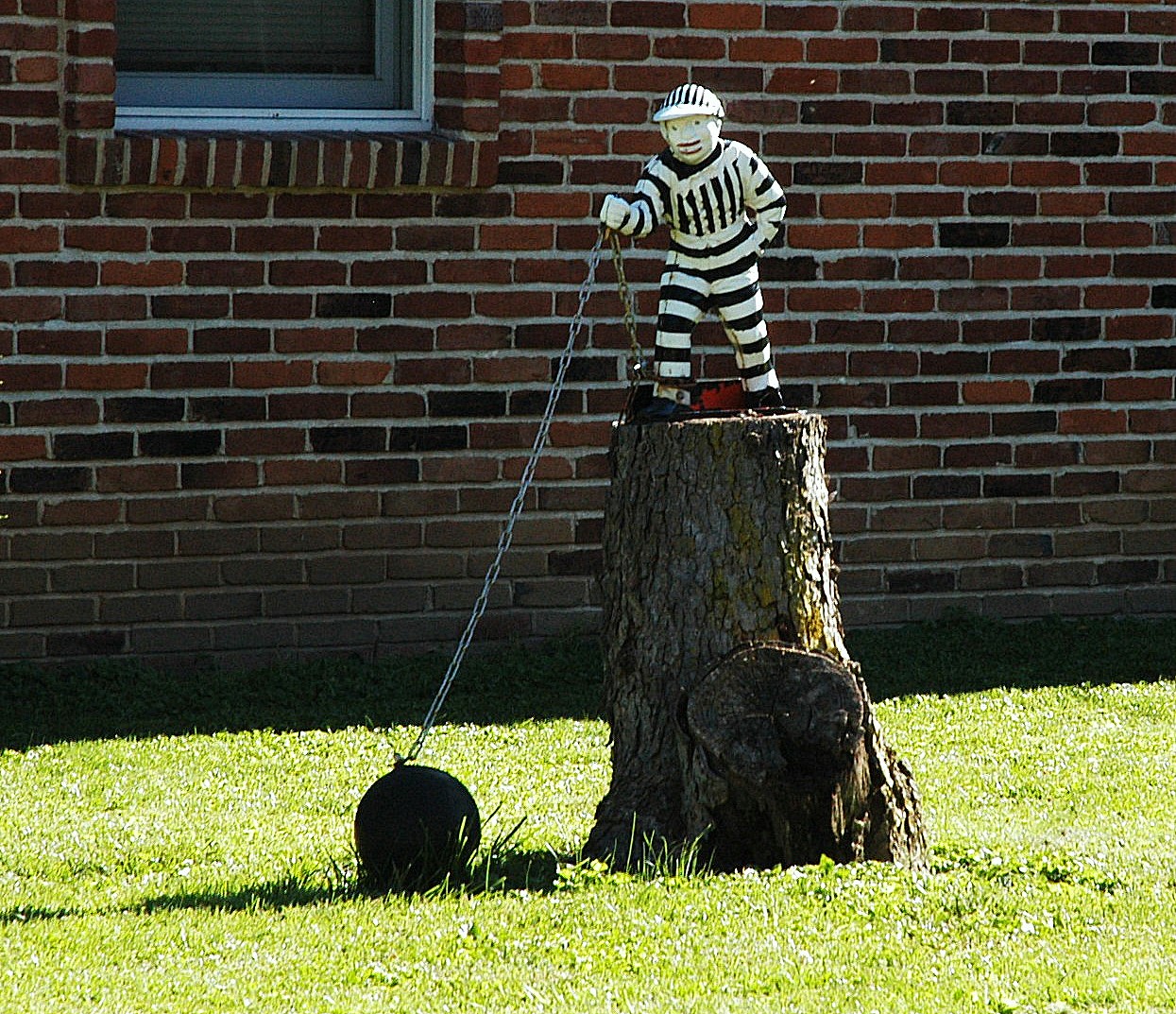 So get out and visit some of the entertainment and eateries of Clayton-Tamm, or if you'll looking for some challenging hills to bike or jog, you've found your spot.
***In June, 2021 I revisited the neighborhood and the following includes updated commentary and photos.***
Misses On Original Tour
I did not mention that there are no parks within the neighborhood. Of course, Forest Park is across I-64, but none of the 108 city parks fall within Clayton-Tamm.
I also missed a photo of the 1911 Memorial Congregational Church, now the St. Louis Bible Fellowship.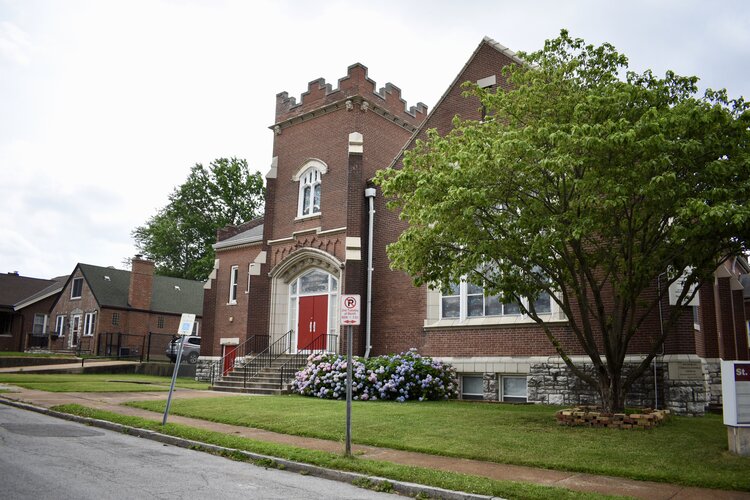 Not really a miss, but I undersold how beautiful the late 1920s/early 1930s apartment buildings are. Some of the large courtyard apartment buildings, including Forest Gardens, are gorgeous, but the smaller ones are perfect as well. The occupancy seems high with lots of pedestrian activity, especially closer to Oakland and the intersection of Clayton and Tamm.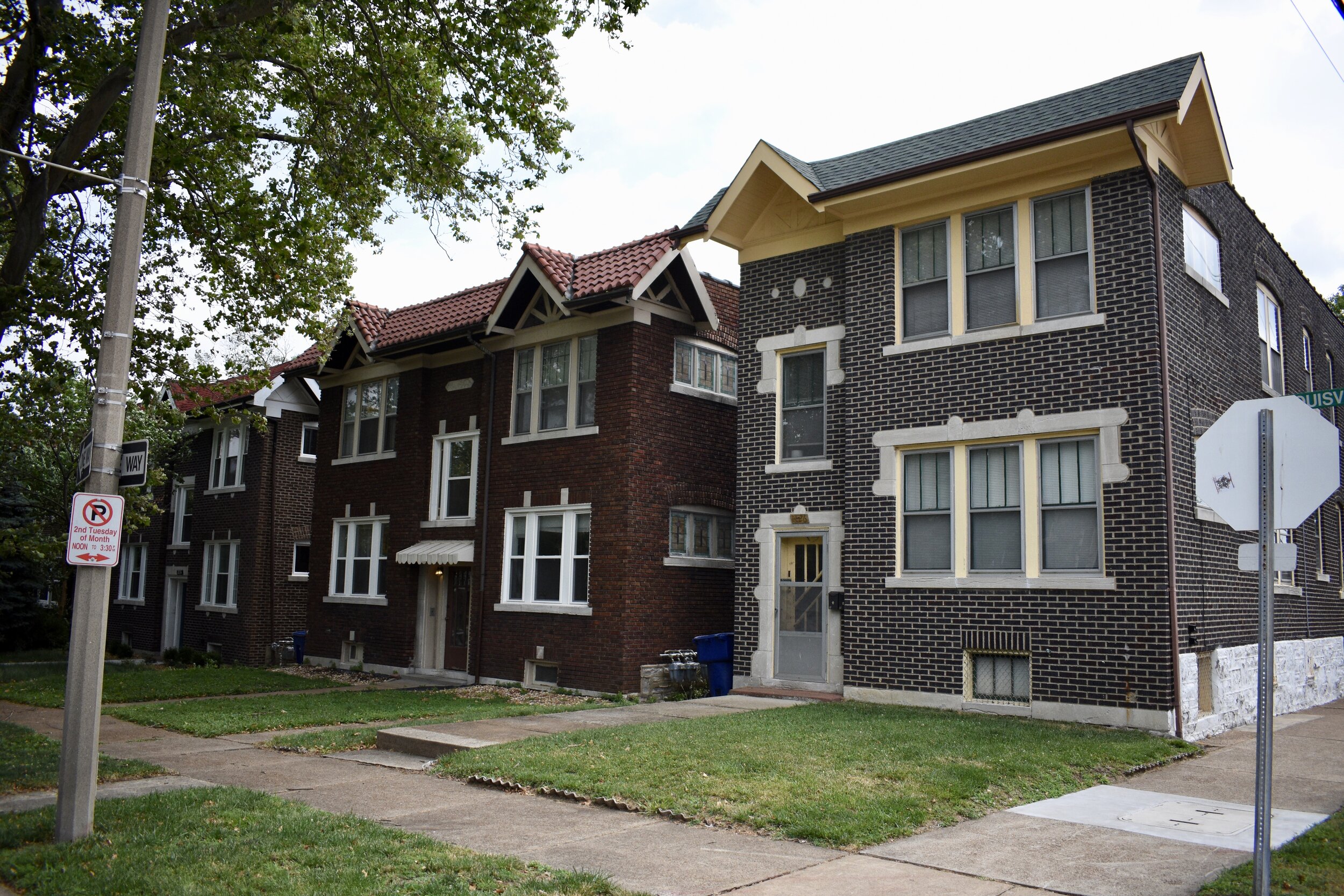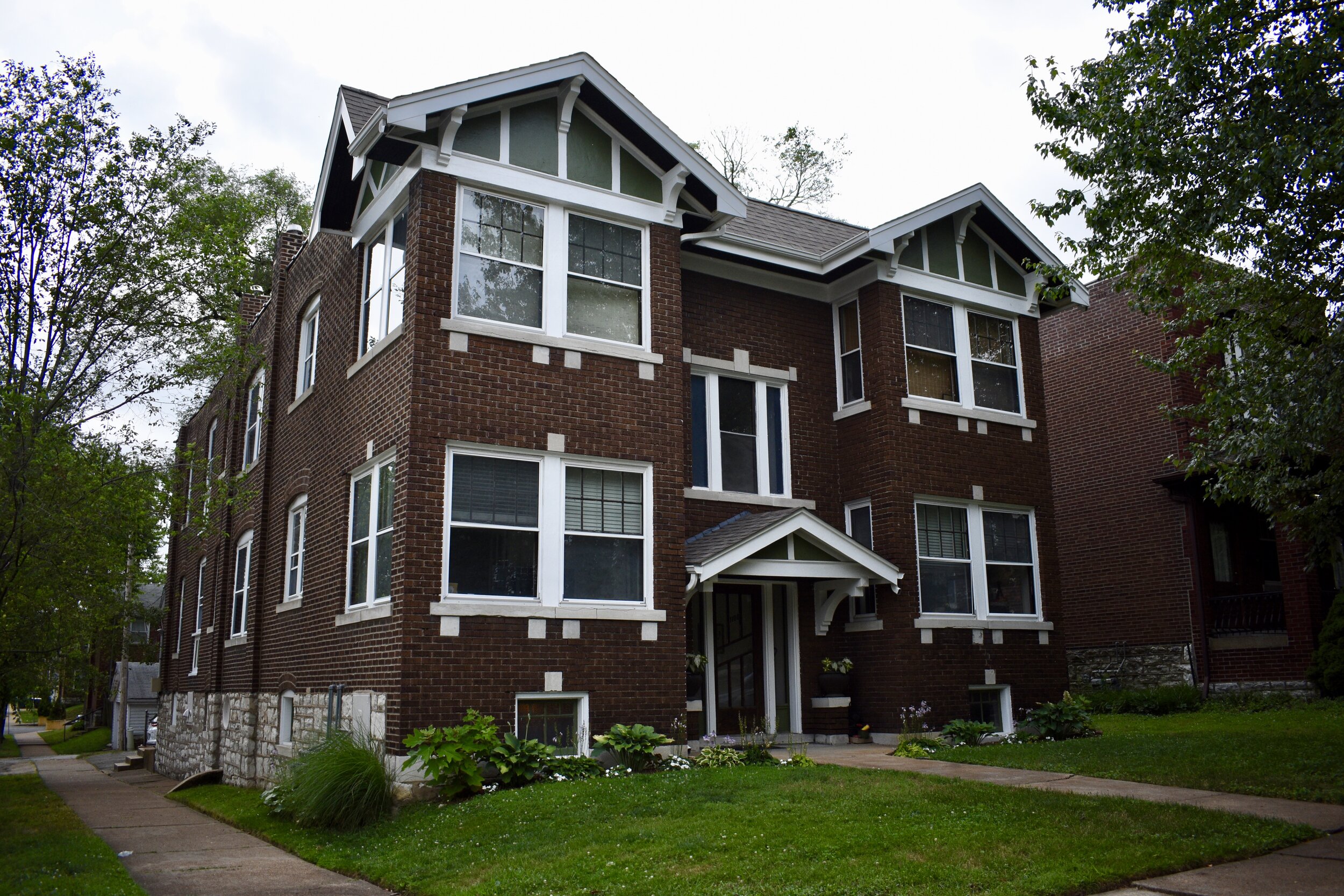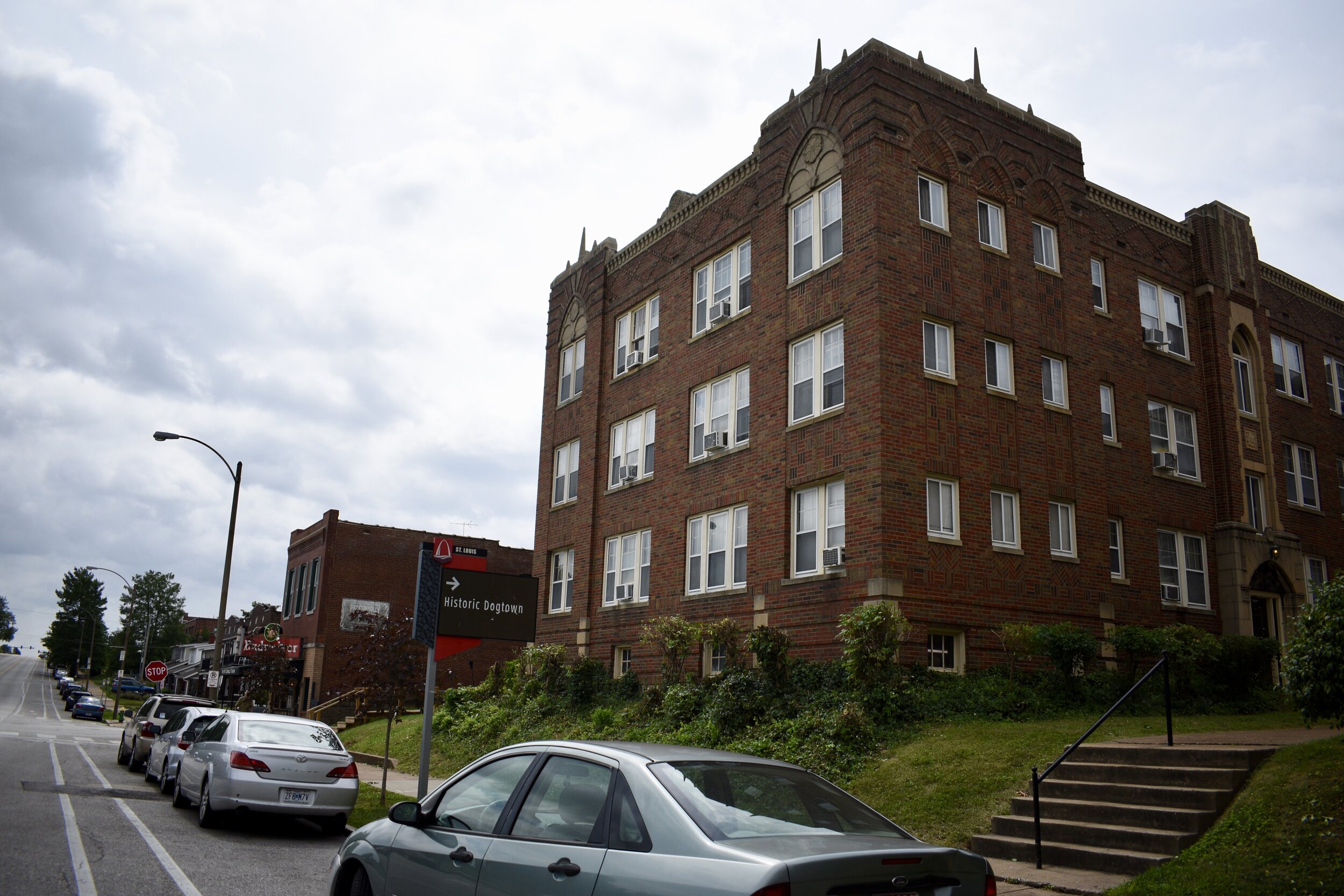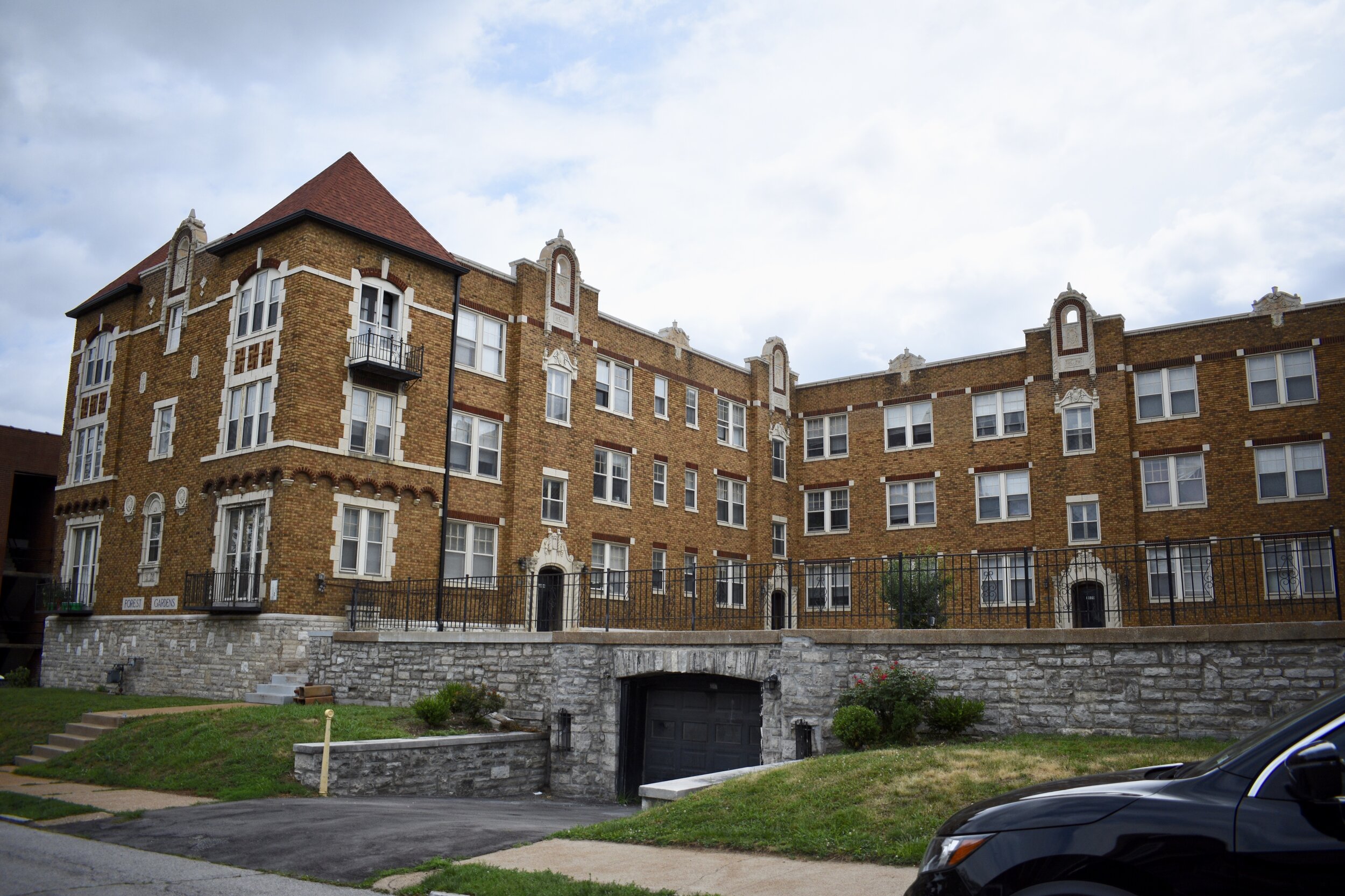 Noticeable Changes
Businesses come and go, but the area around Clayton and Tamm has remained strong, with some interesting additions. A couple worth mentioning: Heavy Riff Brewing was established in 2013 and is right in "Downtown Dogtown" on Clayton Avenue. I think this brewery is one of the best around town. The "Eat a Peach" is one of the best local IPAs.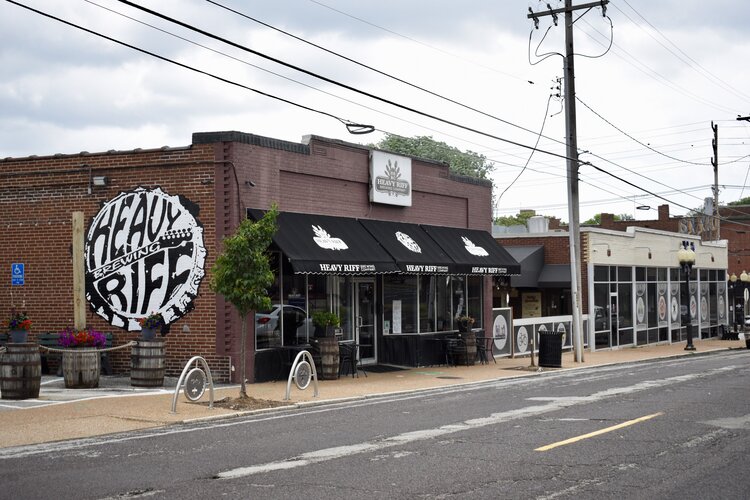 I'll also mention the Dogtown Gallery & Frame Shop, which is our go-to for custom framing. The store owner is a sweet person, really good framer and kind of exemplifies Dogtown to me.
The Hibernia mixed use building at 6300 Clayton is huge. I was really excited to see this one replace a vacated lumber yard property that sat as an empty surface lot surrounded by fencing for years. A grocery store was in the works for the retail space, but has not materialized.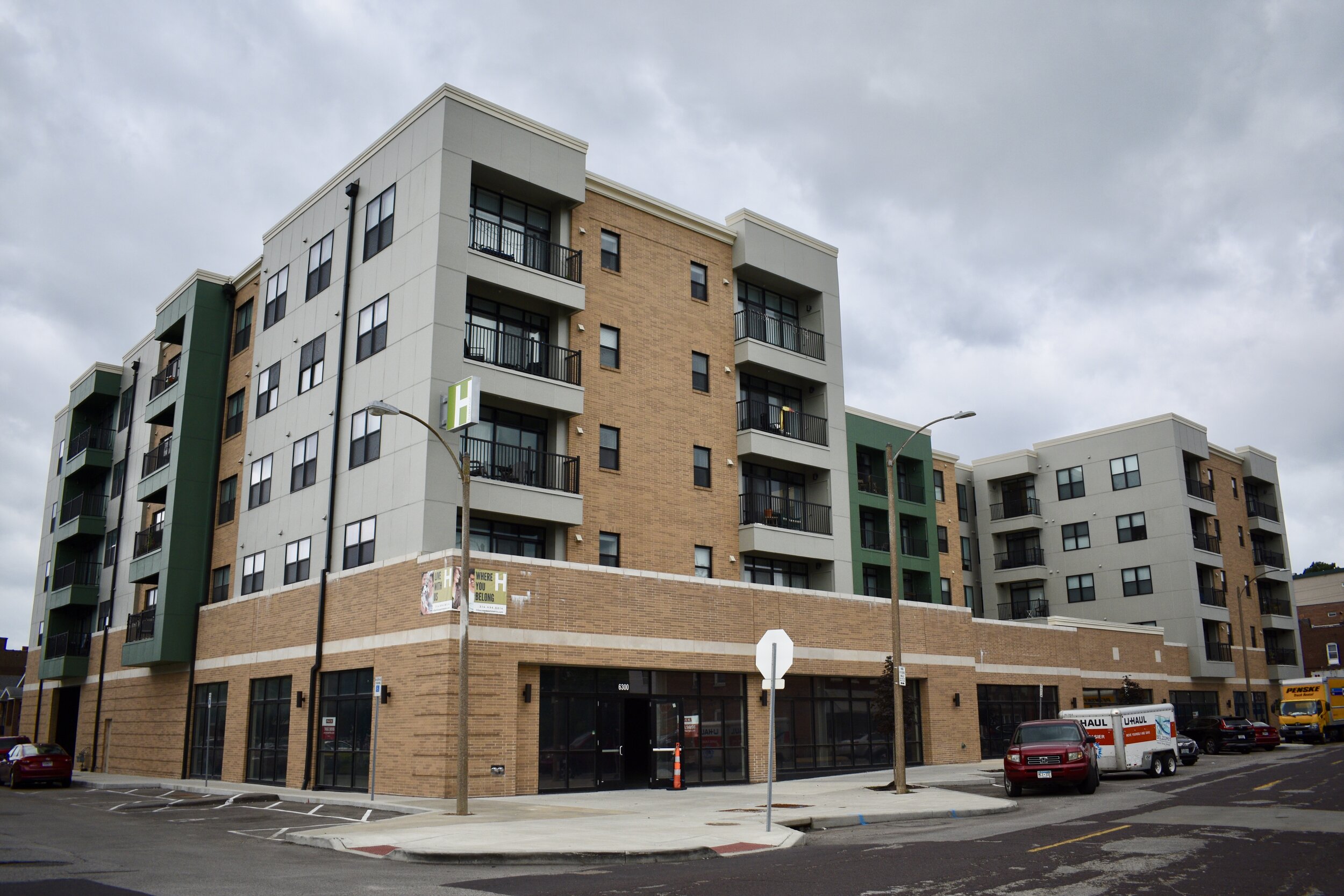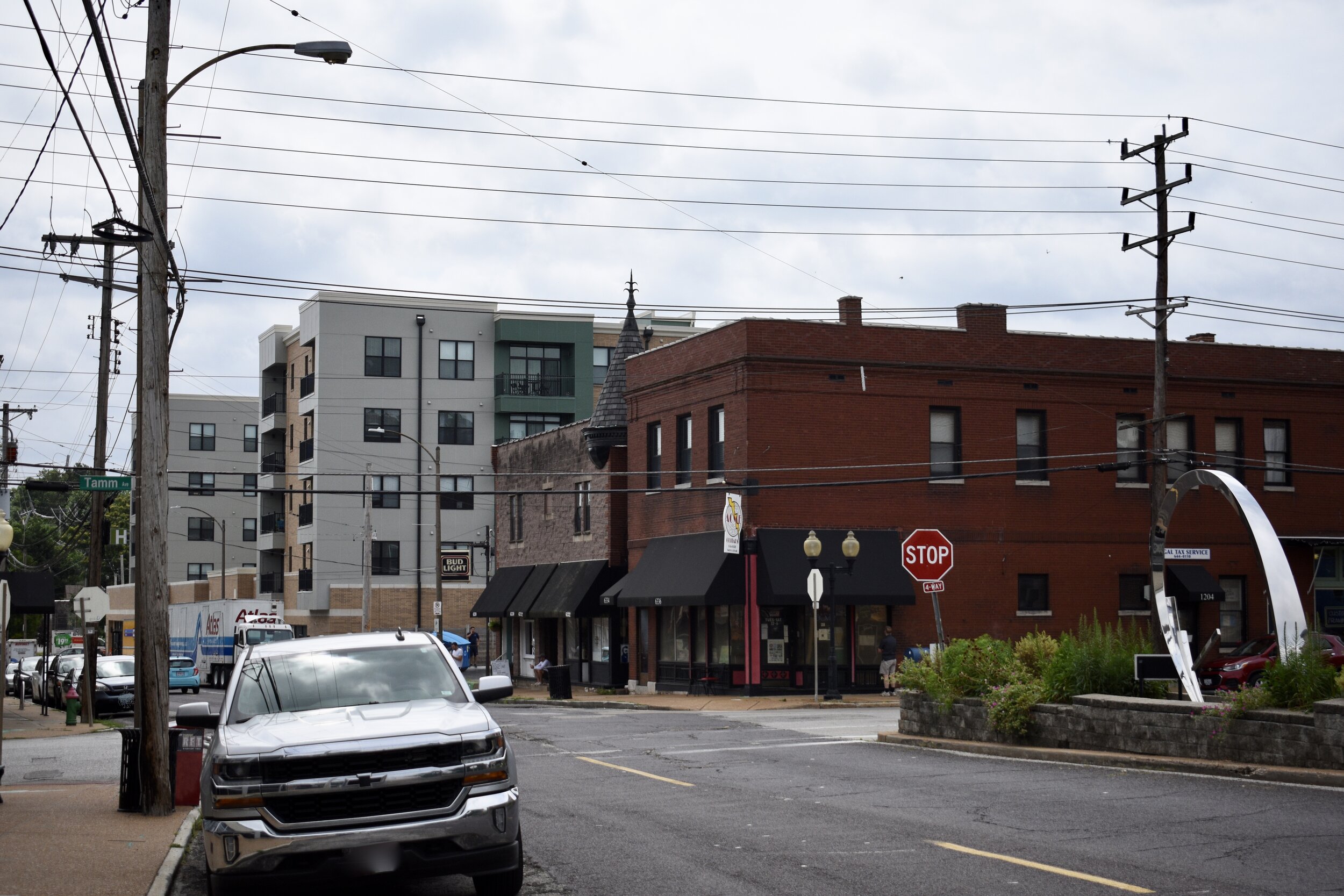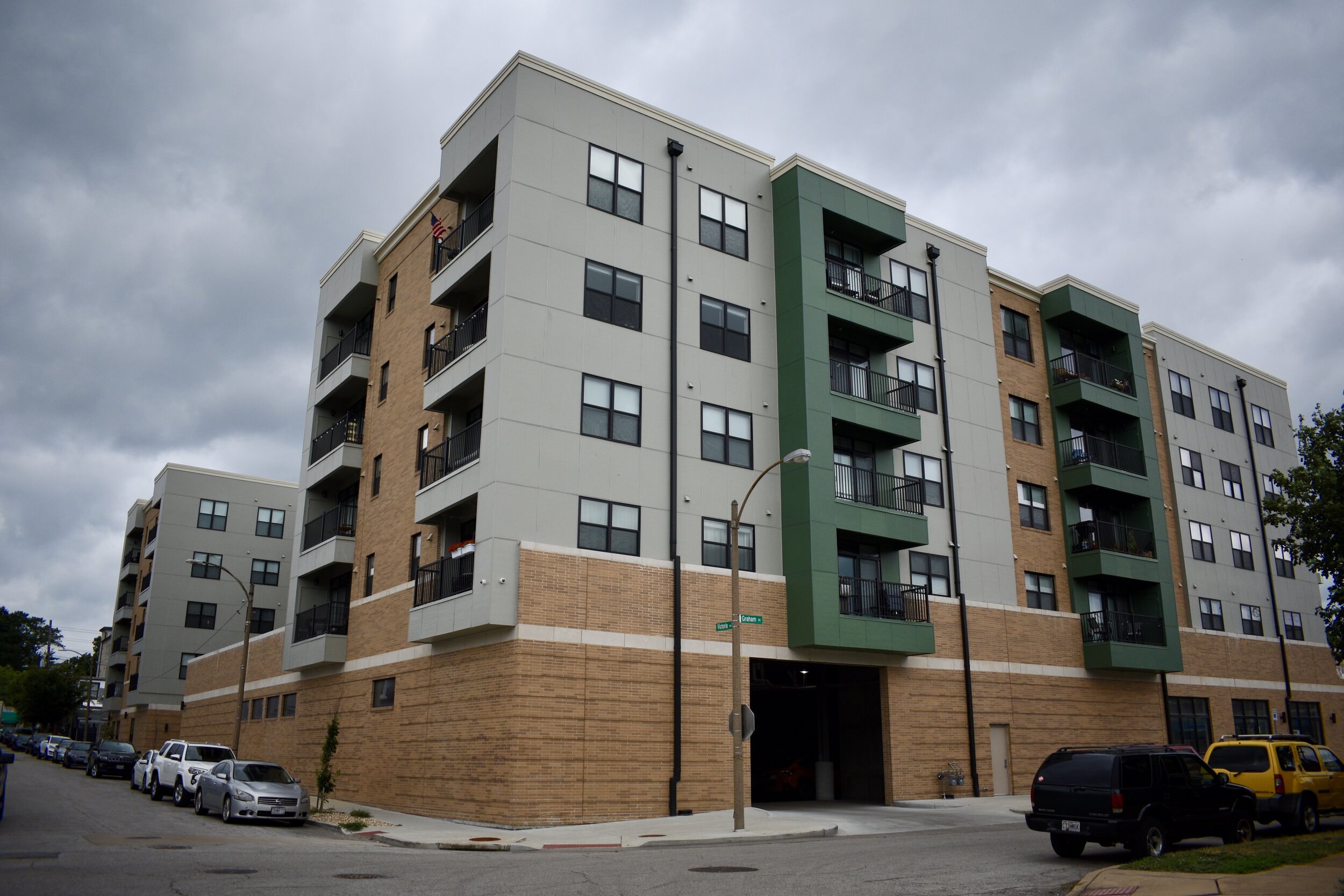 The southeast section of the neighborhood has seen lots of change, all seemingly for the better. The former Gratiot School, which operated as a public elementary school from 1882 to 1976, then an alternative school until 1993 and then a St. Louis Public School archives building through 2010. It was sold to a developer for $414,700 in 2015 and converted to a 25-unit residential building. This H. William Kirchner designed building is a beauty, and it's thrilling to see it find new use.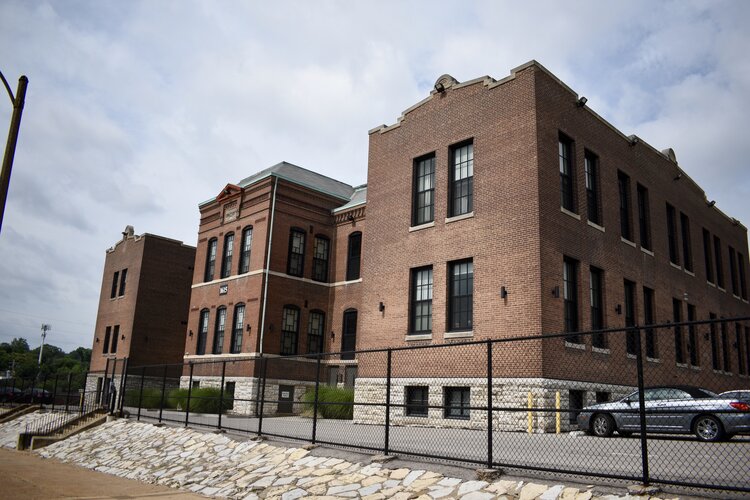 The former Denny's off of Hampton was demolished for a chain restaurant called Slim Chickens, the first location in St. Louis.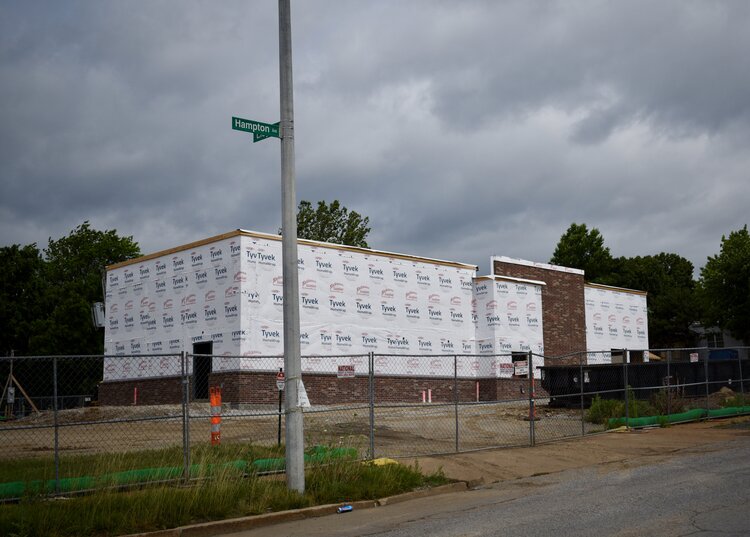 Mid-American Transplant Foundation is building a "Family House" to provide temporary residence for out of town family of patients who will undergo organ transplant surgery in St. Louis. This is a significant investment of ~$10.5M and will bring a 34,000 square foot facility with 21 apartments at Lloyd and W. Billon Avenues. The location near the Zoo is an excellent choice for families with little ones.
Other than that, I'd say the neighborhood has remained solid. With occupancy levels around 95%, the neighborhood is clearly desirable. I feel like the neighborhood has improved from a curb appeal standpoint overall. There are clear signs of property upkeep and neighborhood pride.
That said, it also has stayed largely the same over the last decade. Part of the charm of the Dogtown neighborhoods, I suppose.
Public art has popped up here and there.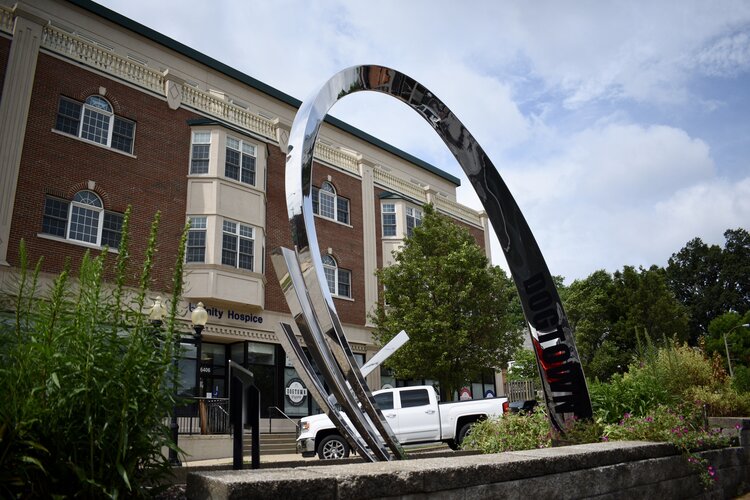 And, there is more attention being given to landscaped front yards and new sidewalks.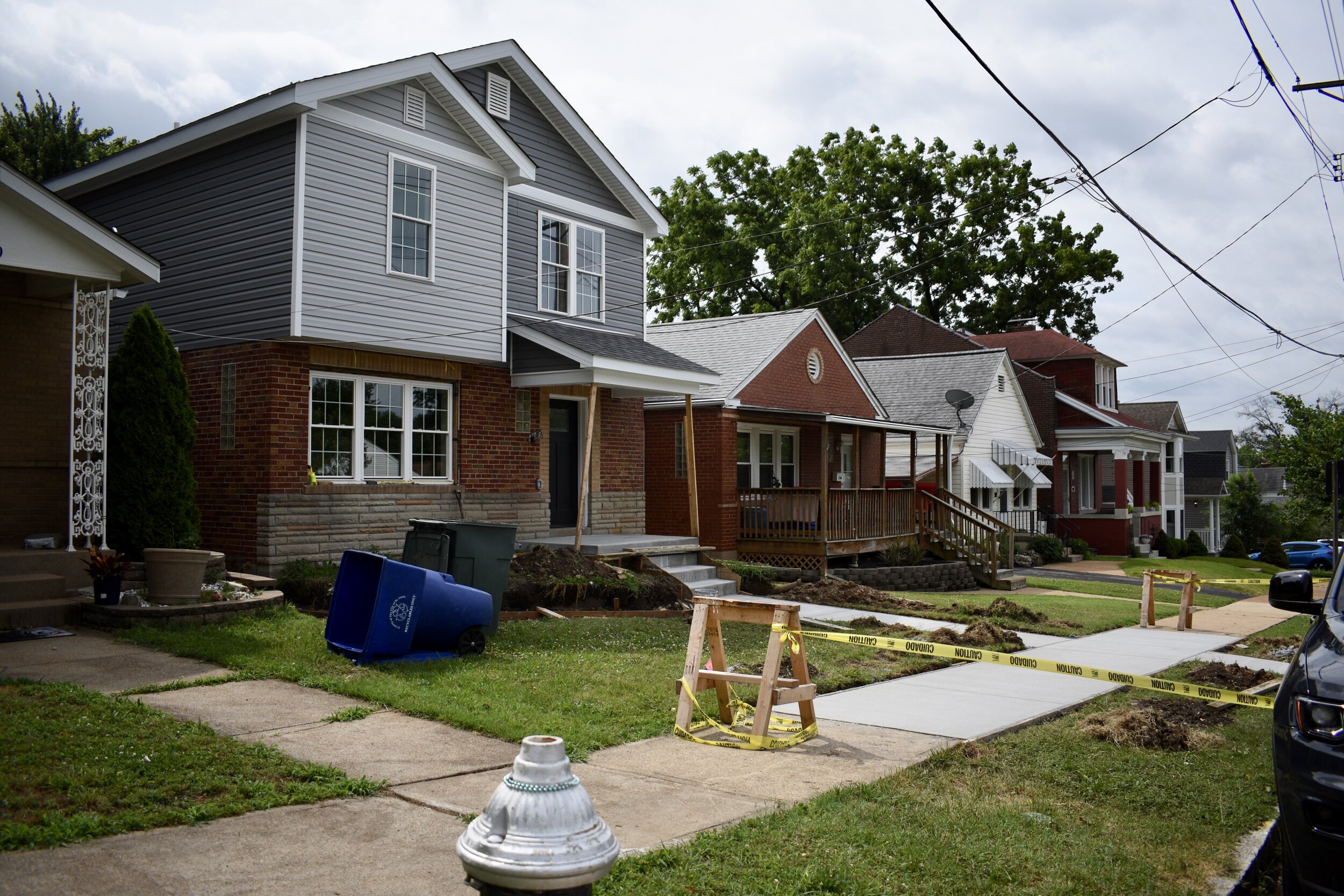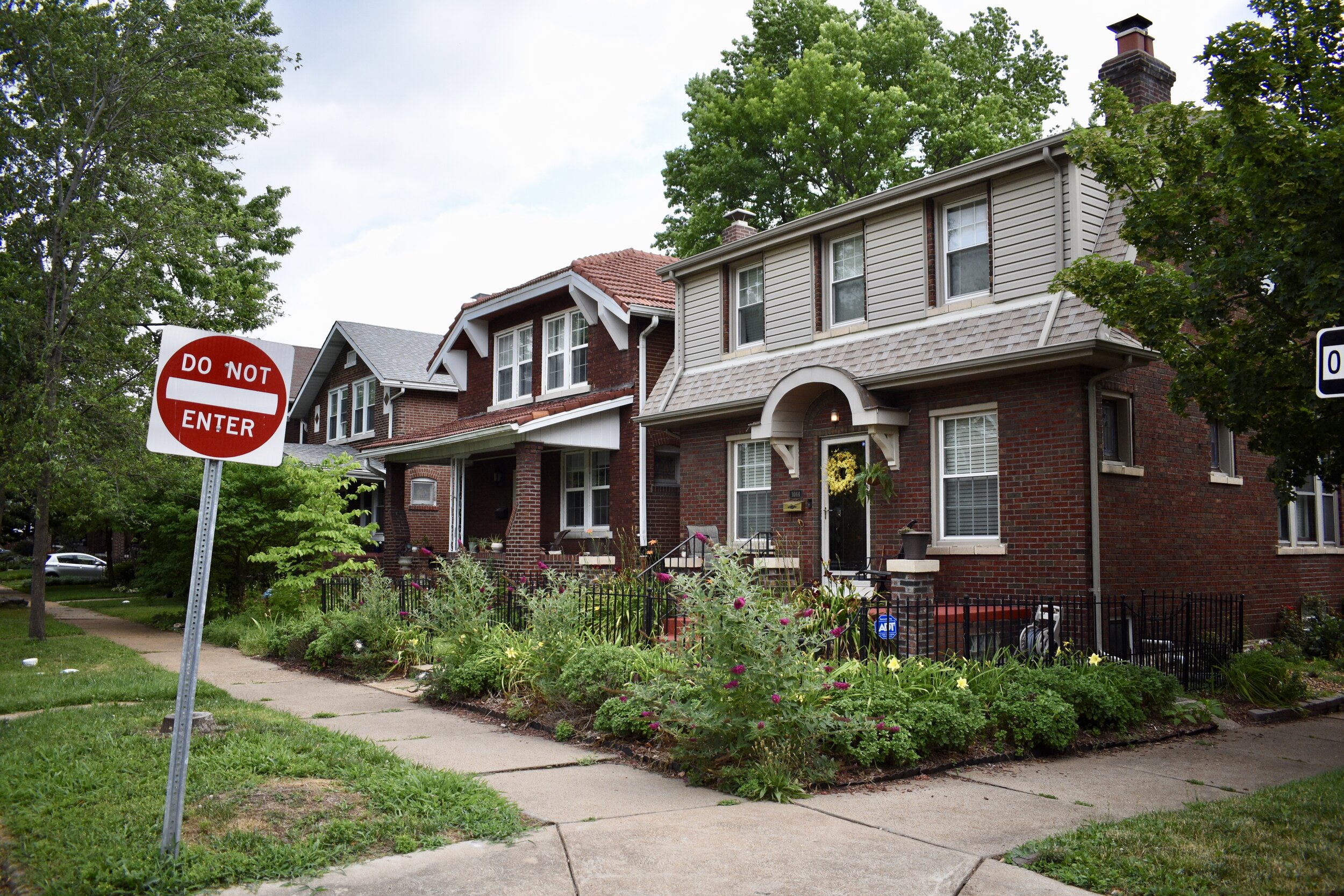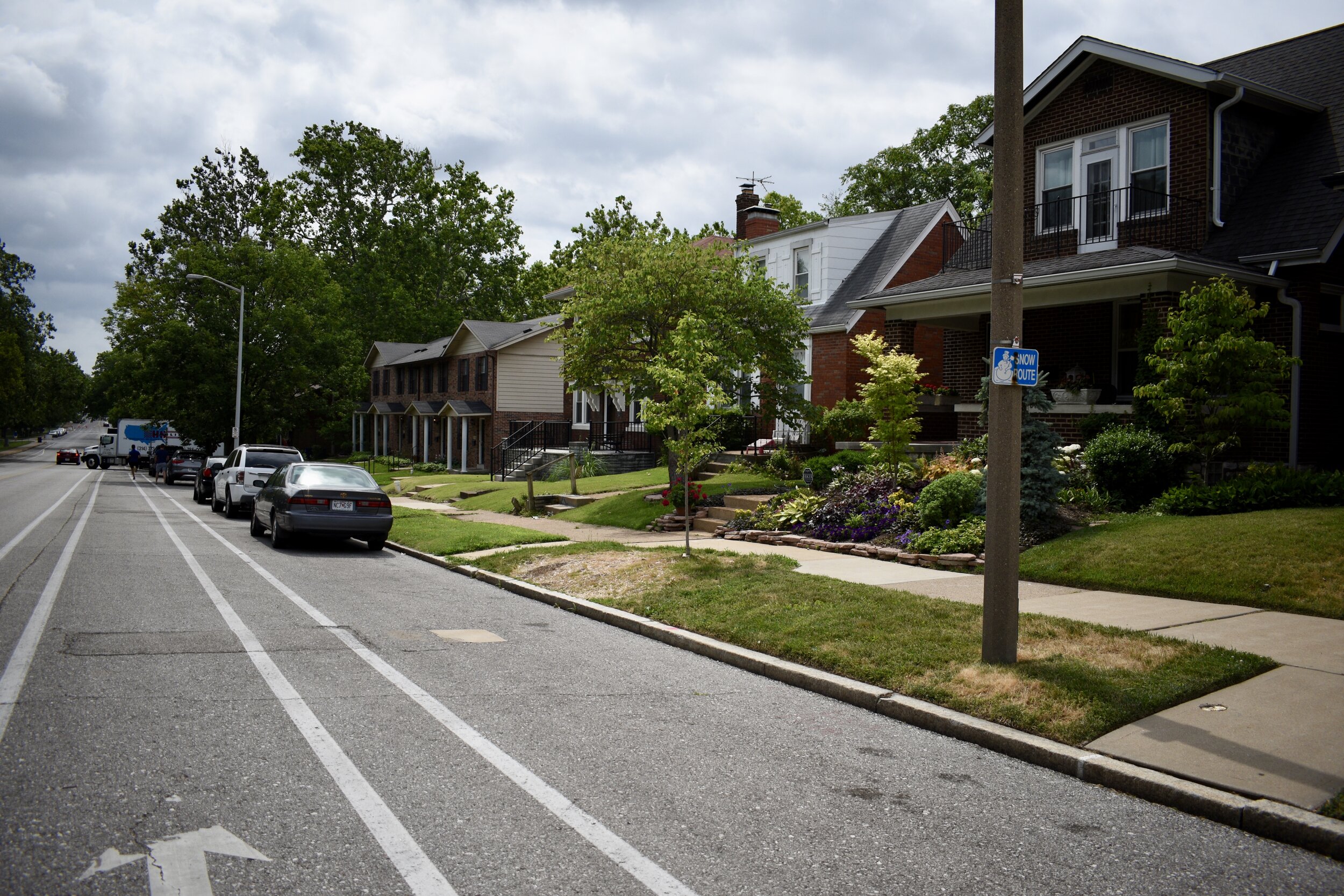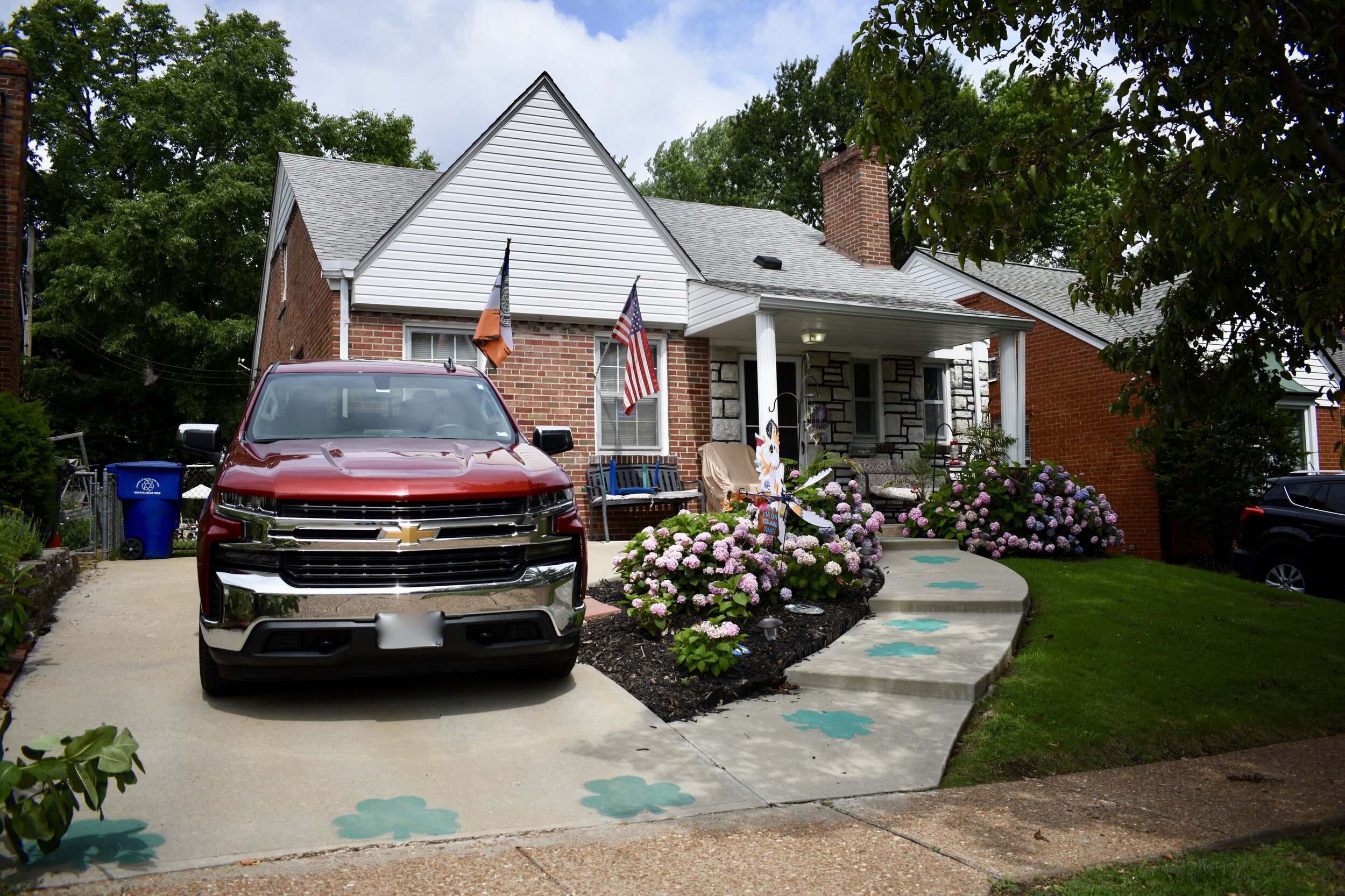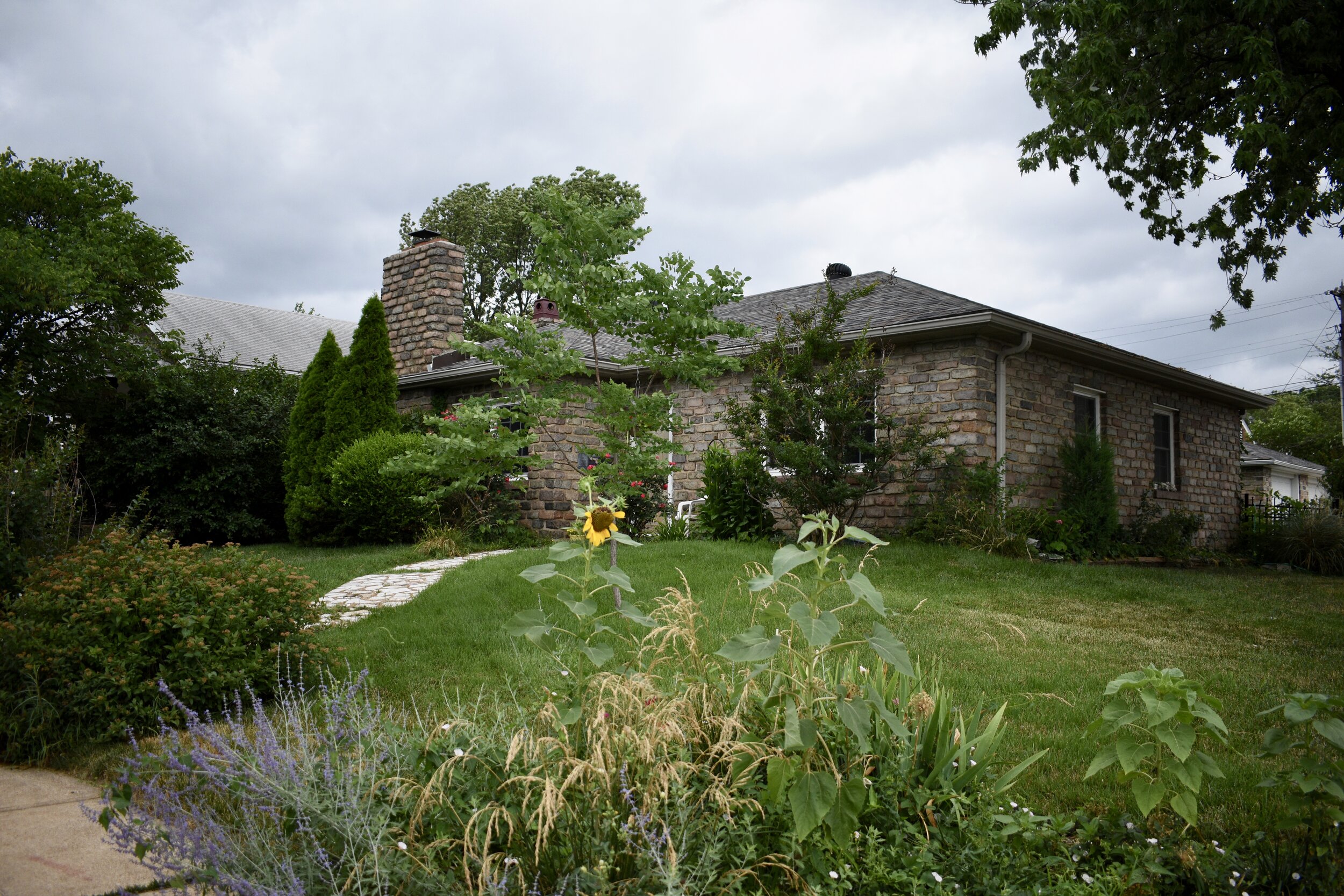 The old days of rows and rows of South City houses with no landscaping, just zoysia from sidewalk to house, maybe a yew or two, are fading as people get more creative with their spaces and consider helping abate the sewer runoff.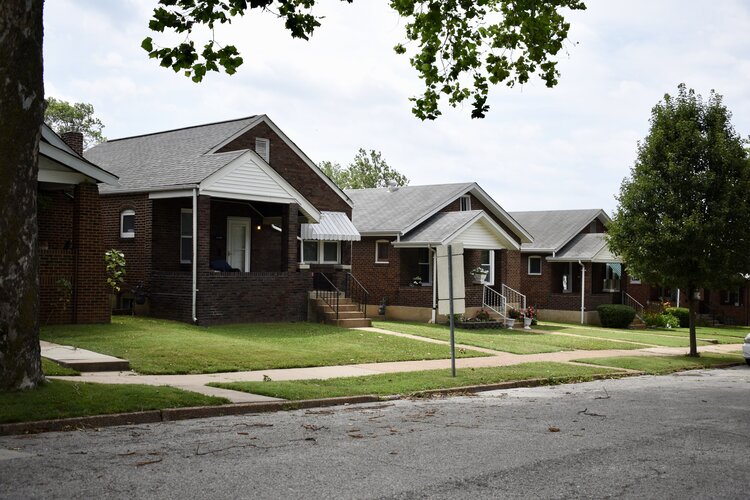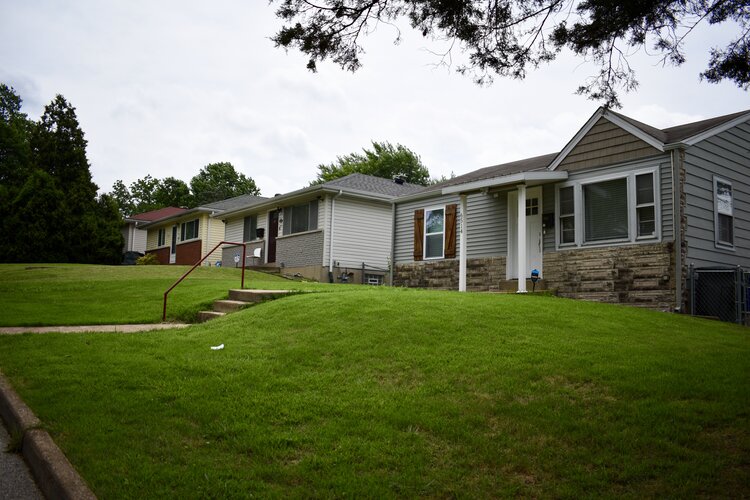 This is unconfirmed, but it appears some of the tightly built, smaller working class homes (especially the shotguns) are starting to disappear. There are still plenty around, but feel less concentrated in some parts.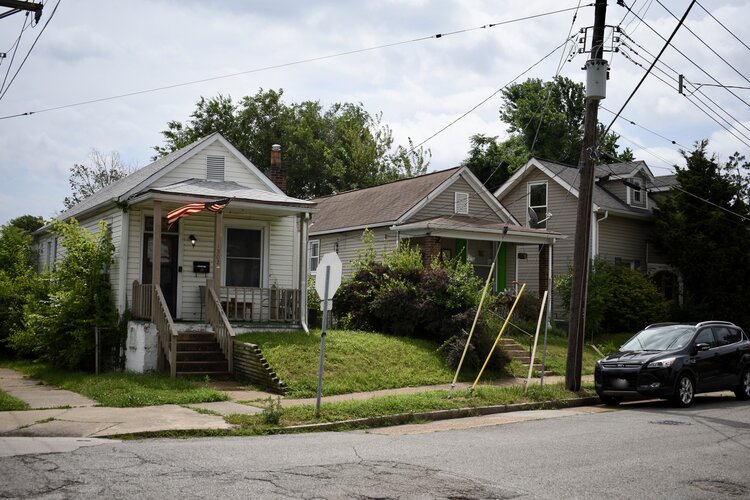 Speaking of the subjective Dogtown, this beautiful mural claims Cheltenham and Ellendale as well as the other three widely accepted neighborhoods of Clayton/Tamm, Franz Park and Hi-Pointe.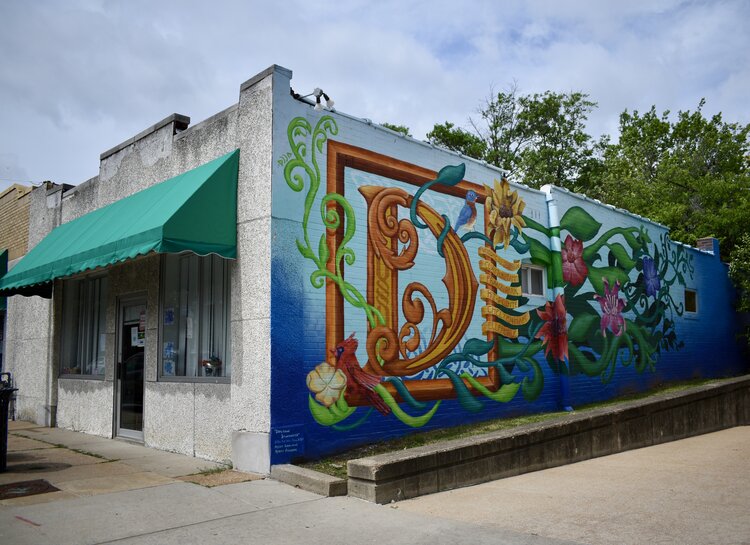 What Are The Future Needs?
I feel like Clayton-Tamm is somewhat of a hidden gem for visitors and tourists going to Forest Park. I spoke to this in the Zoo expansion post below in the Additional Reading section where I suggested a walking trail for zoo visitors to hit the local spots vs. getting fast food on Hampton.
Deaconess/Forest Park Hospital was demolished in 2014, leaving only the multi-level parking garage. The St. Louis Zoo owns this massive property and while they are keeping it tidy, it is way under-utilized. The zoo mentioned grandiose plans to extend the Zoo across I-64 around 2013 to grease the public for the demo of the hospital. Of course, it's remained undeveloped since and no gondola, bridge or hotel were initiated. Read the St. Louis Post-Dispatch summary of the Zoo plans from 2013.
I'm hopeful we will see some movement here over the next decade.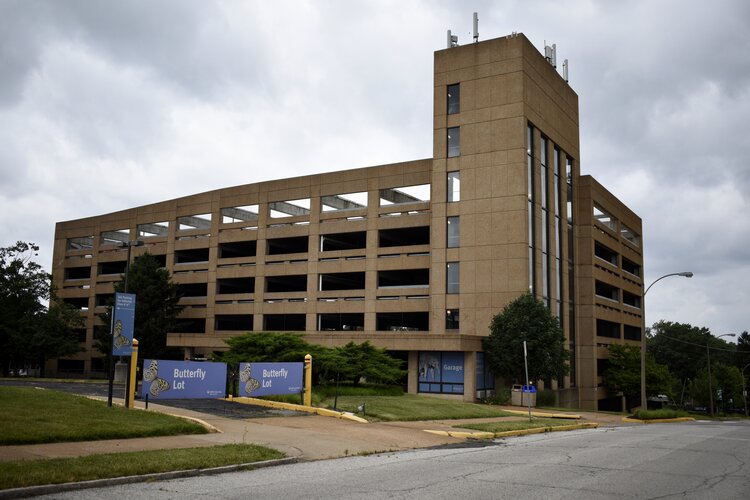 The other hope for the future Clayton/Tamm is better uses along Manchester. The same can be said for the entire stretch from Kingshighway to the city limits that spans a couple other neighborhoods. As of today, it a rather under utilized mishmash of car lots, former light industry and warehouse spaces.
Additional St. Louis City Talk Reading
St. Louis Zoo Expansion Presents Huge Opportunity for Dogtown – March, 2015
2017 Development Favorite: 100-Apartment & Grocery Store Mixed Use Building In Dogtown – December, 2017
Clayton Tamm is charming and would be a great place to live. Here are a bunch of updated photos.