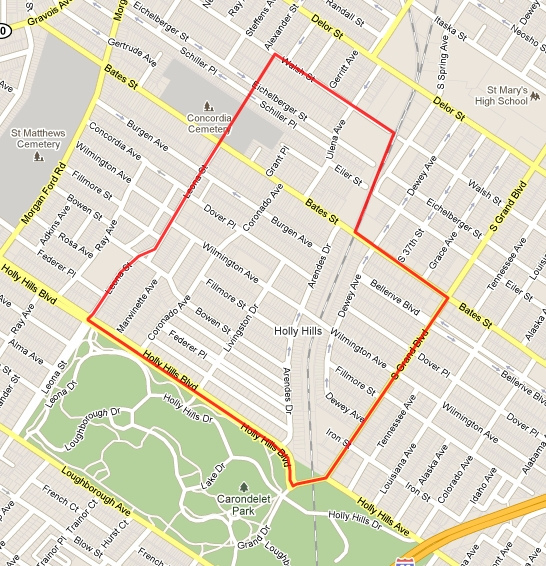 Holly Hills is a south St. Louis neighborhood bound by Bates/Walsh on the north east, Holly Hills on the south, Leona/MoPac RR to the north west and Grand on the south east. As of 2000, Holly Hills was home to 3,698 people, a 1% decrease from 1990. It's 92% white, 5% black, 2% Hispanic/Latino and 1% Asian. Of the 1,887 housing units, 92% were occupied with a nice mix of 58% owner occupied, 42% rental.
A brief history from the excellent HH website:
In the early 1920's, developers William Federer, Gus Arendes and Don Livingston purchased a large plot of land from Missouri Pacific Railroad. They planned to develop the area north of Carondelet Park into a residential area with the elegance of Hollywood; thus the name Holly Hills. The first building permit for a home on Holly Hills, across from the park, was issued in 1926. The Great Depression affected Holly Hills as it did elsewhere and the size of many of the later homes built in the neighborhood was scaled back from Federer's original vision. Many unemployed in the area found work stabilizing the channel of the River Des Peres with limestone boulders.
In 1927, the Holly Hills Improvement Association was formed. Today it is the oldest active neighborhood organization in the city of St. Louis.
Development of the area continued after World War II. At the time, Morganford Road was still two lanes and unpaved. In 1951, rent controls initiated during the war to deal with housing shortages were lifted. The 1950's brought on a building boom of houses, churches and schools. Today Holly Hills is a thriving and desirable neighborhood in south St. Louis.
A brief history is Holly Hills street names appears a the bottom of this guide.
In full disclosure, I lived in this neighborhood for nine years. I have many ties here and in many ways it'll always be home and definitely part of me. In fact, the challenge in summarizing this neighborhood will be to keep the personal stories to a minimum, as I've walked these streets for many years and met many good people here. I do feel obliged to say that my wife and I started our adult life here. We rented our first apartment together on Fillmore, we walked across the alleys to meet friends and neighbors. We bought our first home on Arendes. We brought our first baby home to Holly Hills. We conceived our second child there. We love this neighborhood today and always will.
There is an amazing network of people here who deeply care about the well being of their hood. I won't call specific people out, but there are a handful of people living here that have inspired me to be a proactive citizen of St. Louis. I owe them much.
People here do not tolerate crime, petty or otherwise nor property neglect. Just take a walk through Holly Hills on a weekday and notice the amount of service vehicles and repair men out doing work on these old/high-maintenance beauties. These old homes take hard work and dedication to maintain. The people of Holly Hills are all over maintenance and are good stewards of their part of St. Louis.
Many that live in Holly Hills grew up here, and they have been tremendous guardians of the hood, and have done nothing but improve this place in my 16 years living in St. Louis. OK, enough of the insider view of Holly Hills
Make no mistake, Holly Hills a small, residential, tightly-knit neighborhood. To that point, it has very few intra-neighborhood businesses, either walkable or otherwise. It's a residential neighborhood in and out. Public transportation is limited to buses and the Grand or Shrewsbury Metrolink are the closest access to rail transit.
There aren't many restaurants in HH proper, but there are many great places in surrounding areas of Carondelet, Dutchtown, Bevo, Boulevard Heights, etc. There is a good middle eastern market/deli on Bates and Mr. Yummy's on Bates (home of chicken gizzards AND ice cream….a righteous call to all, no?):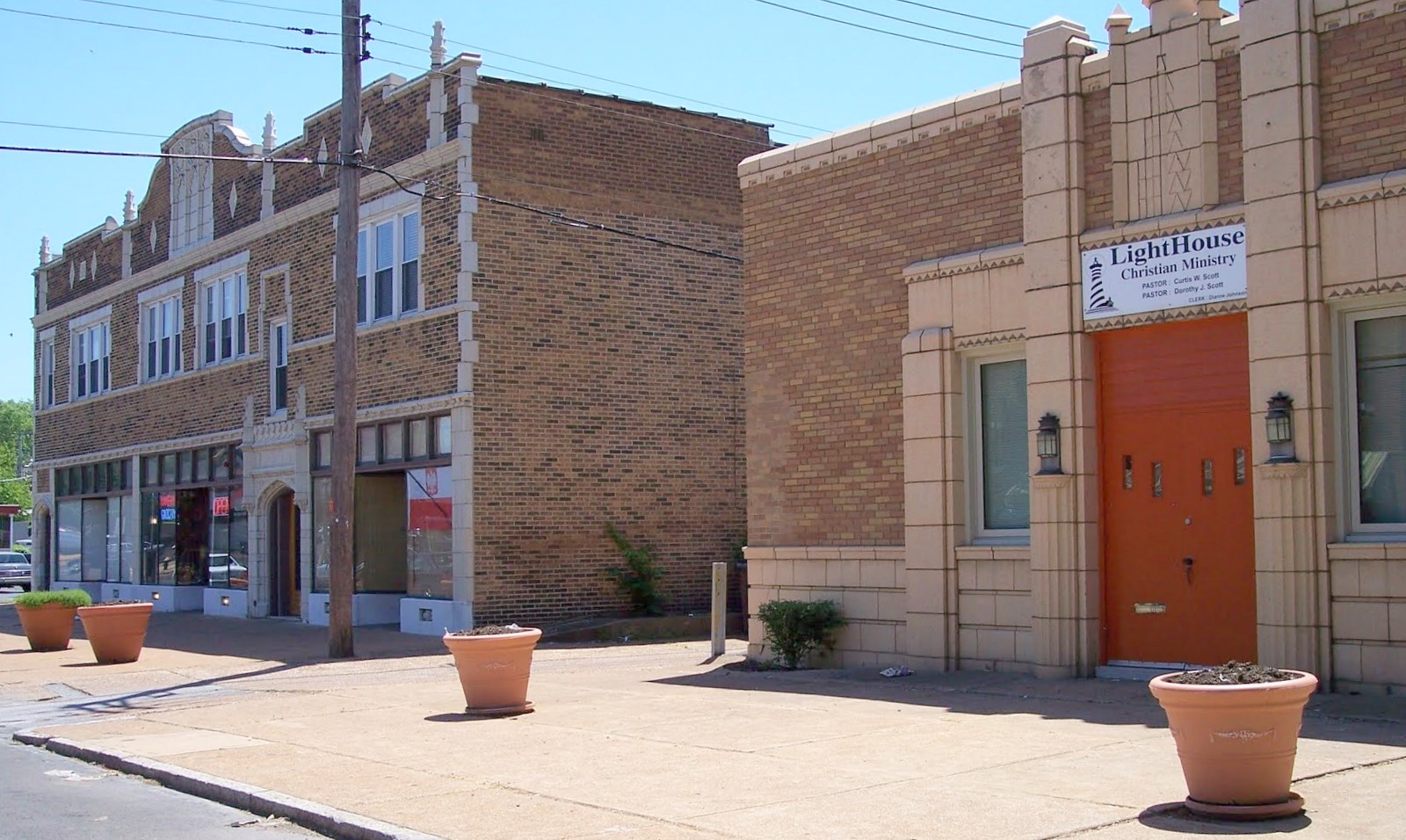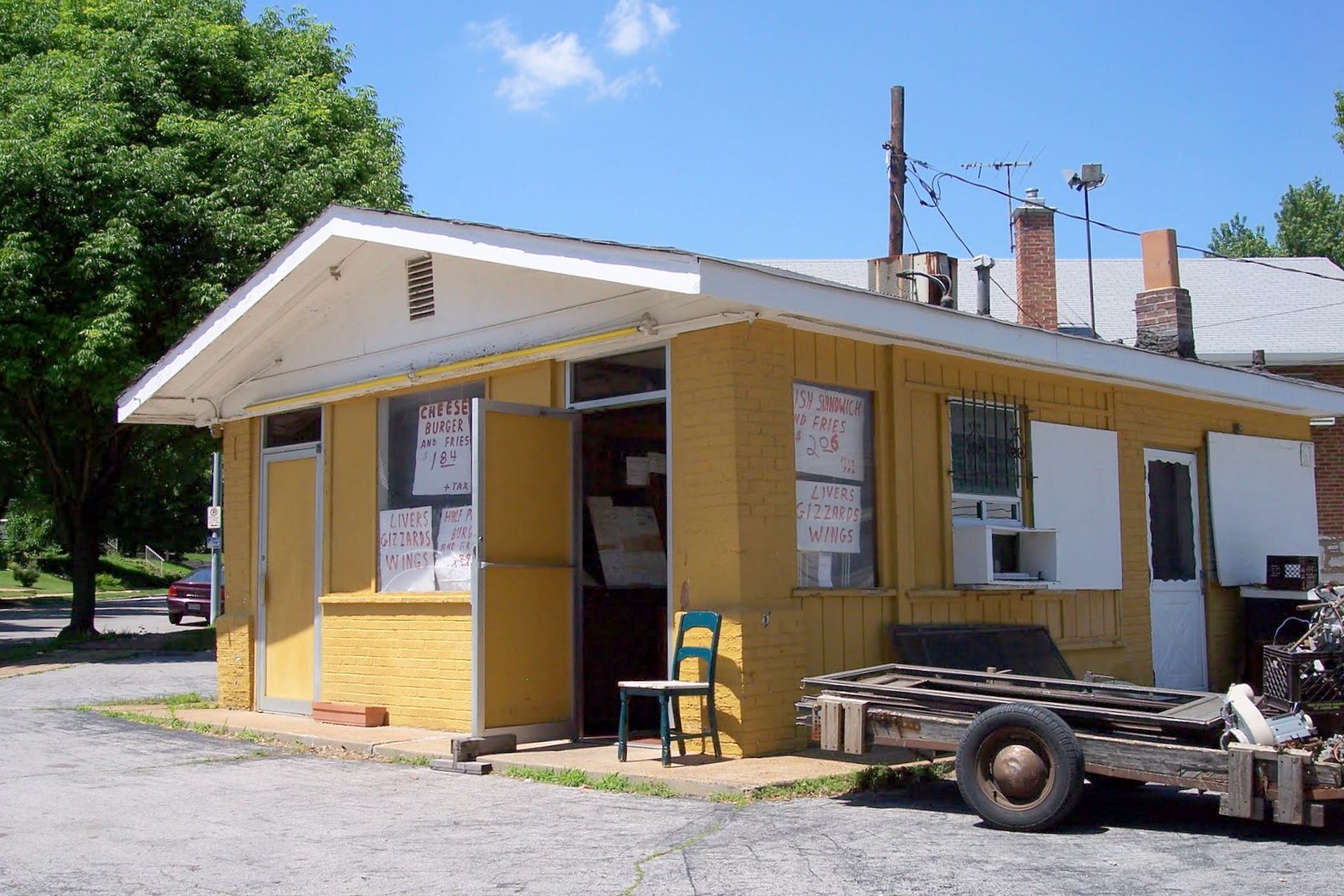 There are some businesses including a dentist, hair salons, a women's clothing store, a cool little service station and a salon equipment place that fit in extremely well with their surroundings: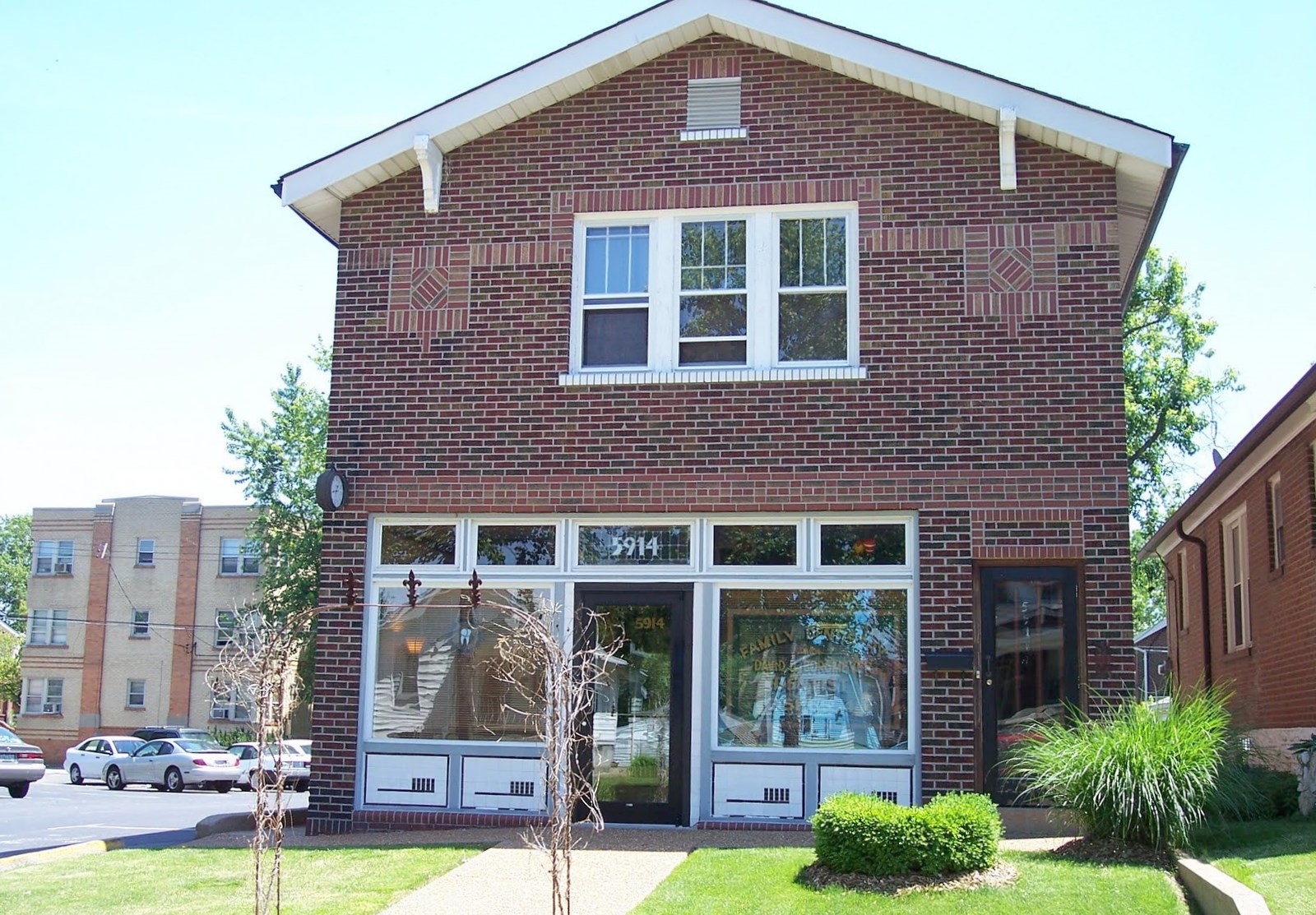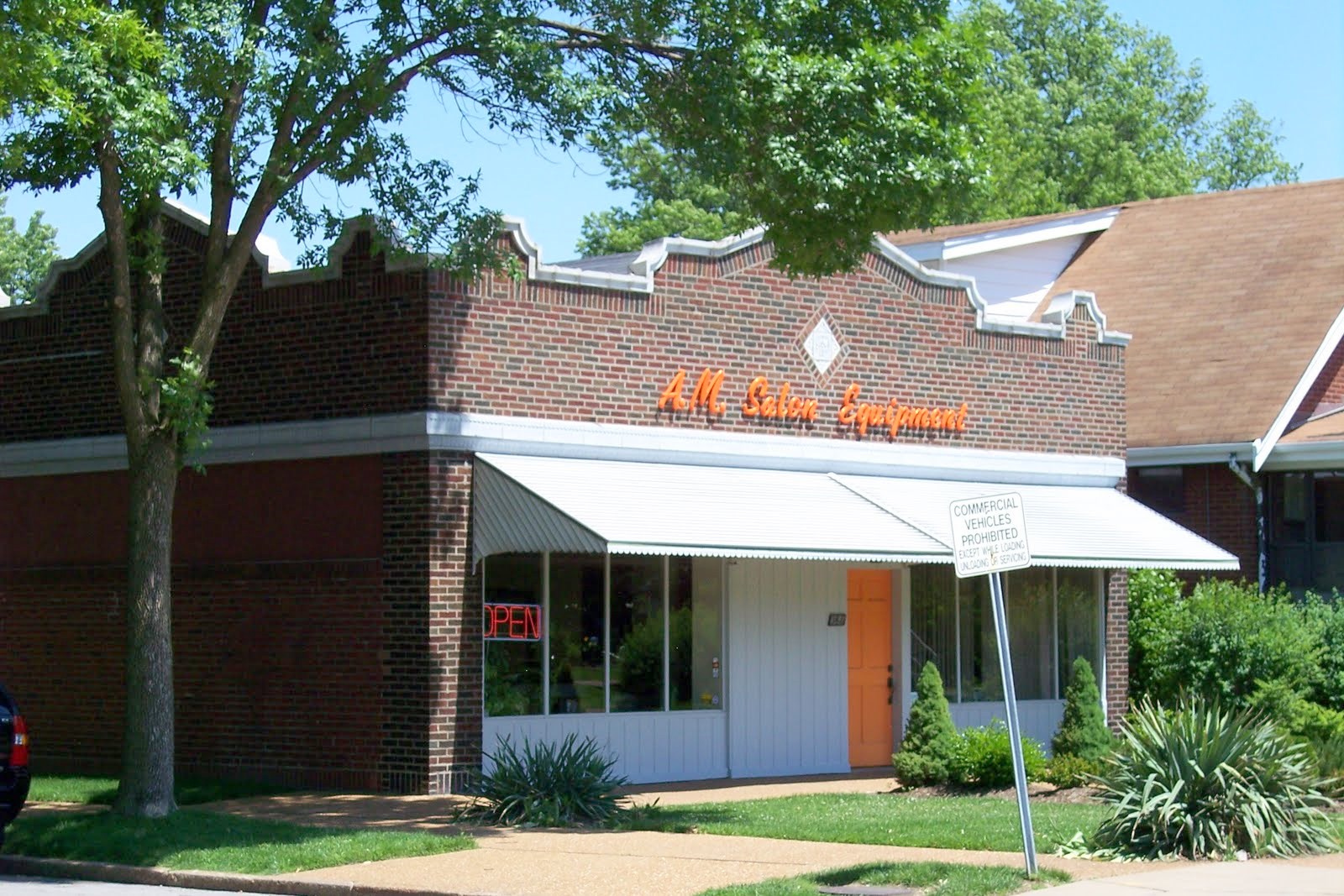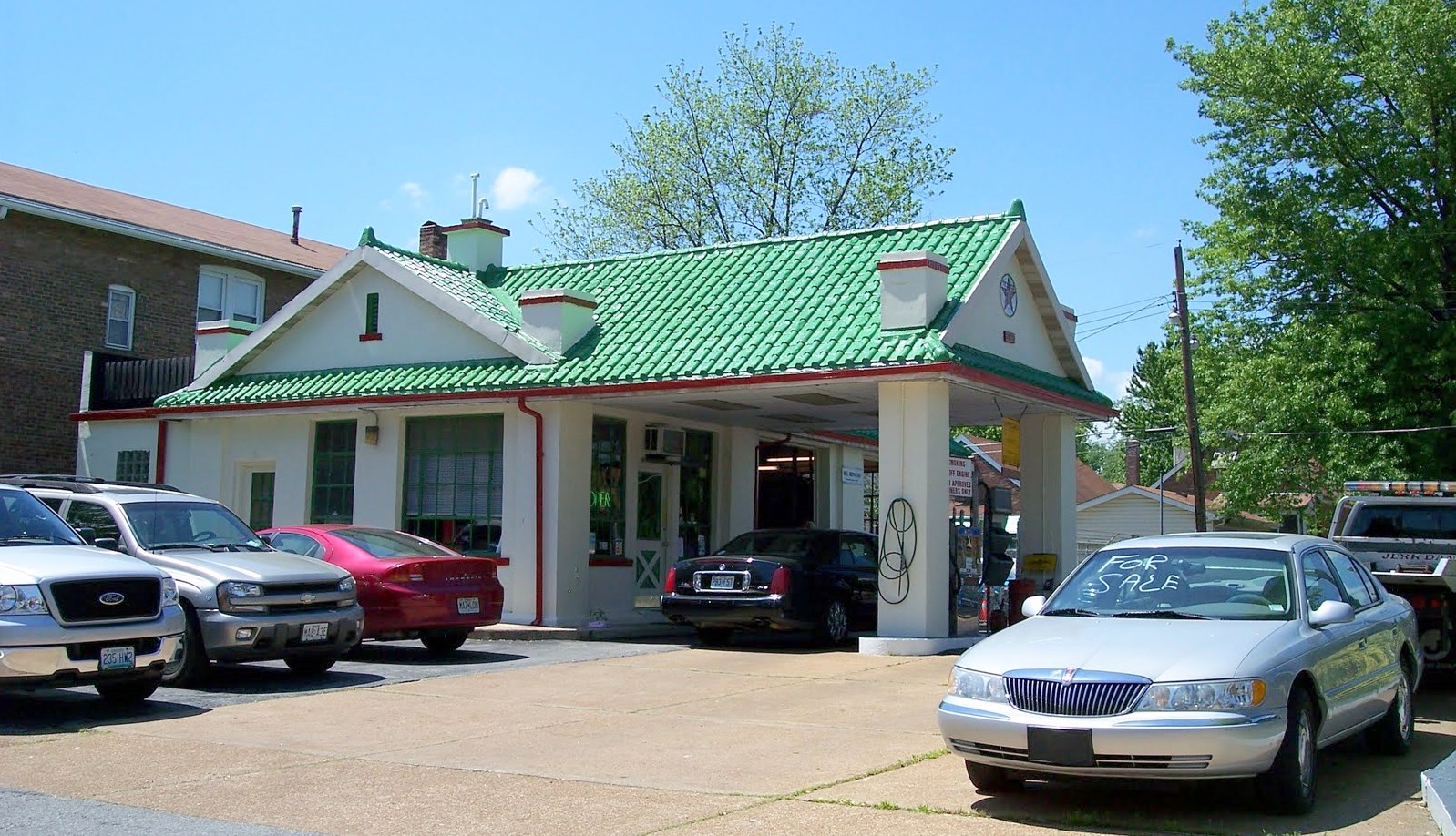 Don't get me wrong, the limited intra-neighborhood businesses are only a minor issue, there are other pluses that outweigh this. The awesome Carondelet Park with it's paved walking trails, boathouse, ball fields, recycling center, mulch source, playgrounds and fishing ponds complement Holly Hills. And then you have the awesome Carondelet Rec Plex as your immediate neighbor. The perimeters of the neighborhood are landscaped largely by one individual who calls for volunteers a couple times a year to pitch in and help plant thousands of bulbs and perennials to keep this neighborhood the show place that it is.
And even though Loughborough Commons is a cluster f of bad suburban design and pedestrian inaccessibility, it's almost completely leased and has some pretty useful chain-stuff (Lowes, Schnucks, Office Max, Starbucks, Qdoba, Little Caesars, etc).
But, as I mentioned, this is a residential neighborhood. So let's get to the homes. The "showcase" homes are right along Holly Hills Boulevard from Arendes to Leona (although my personal favorites are on Dover):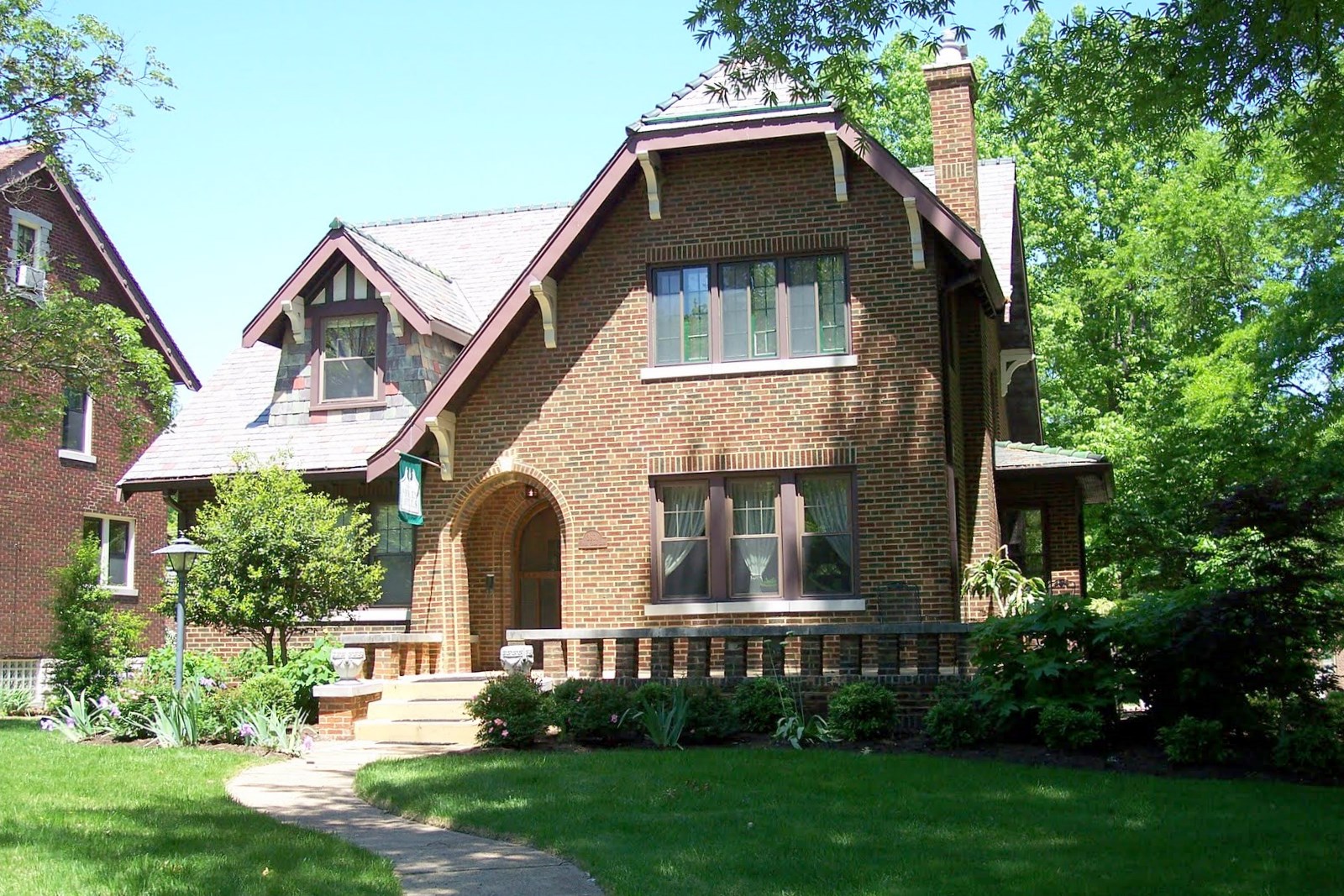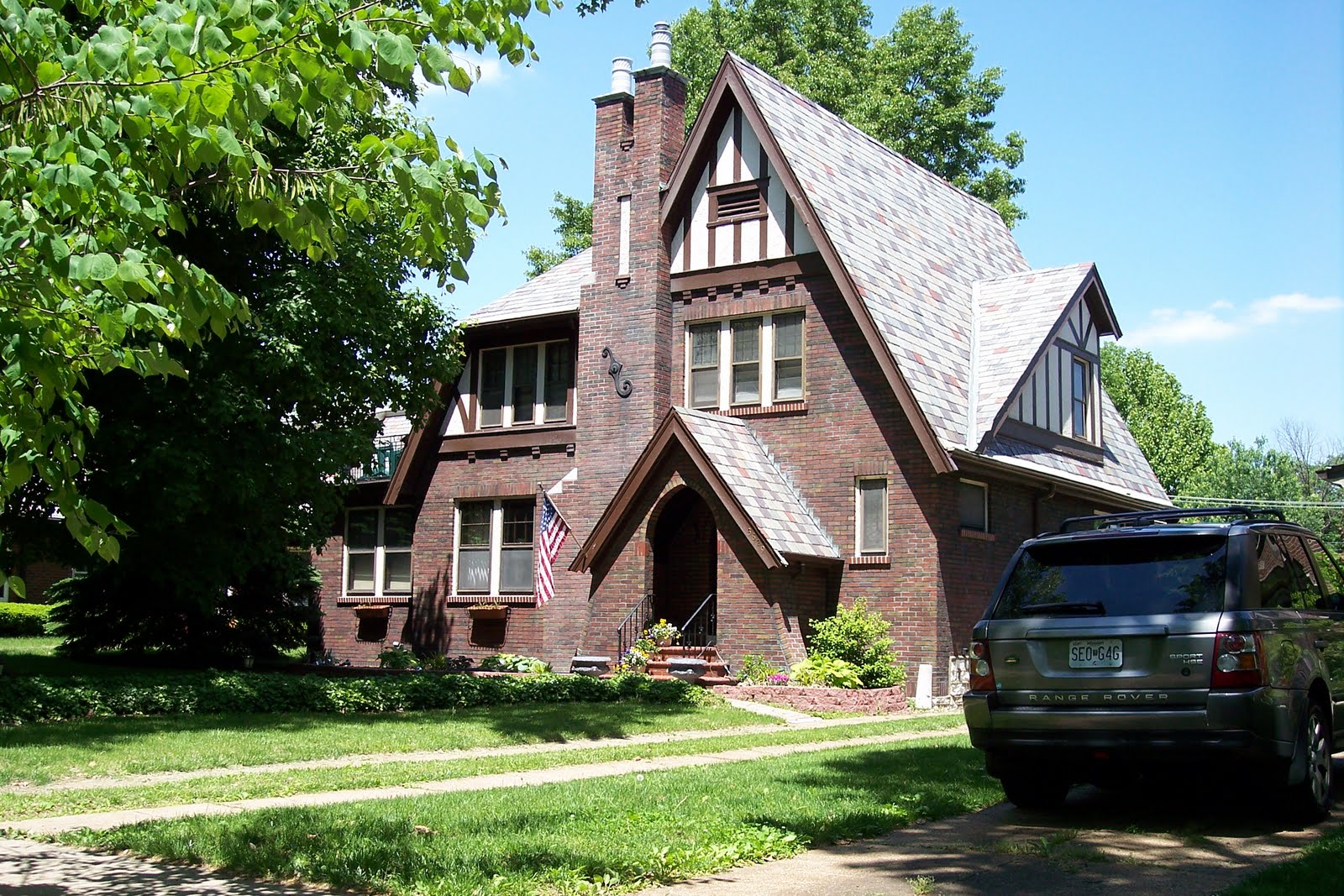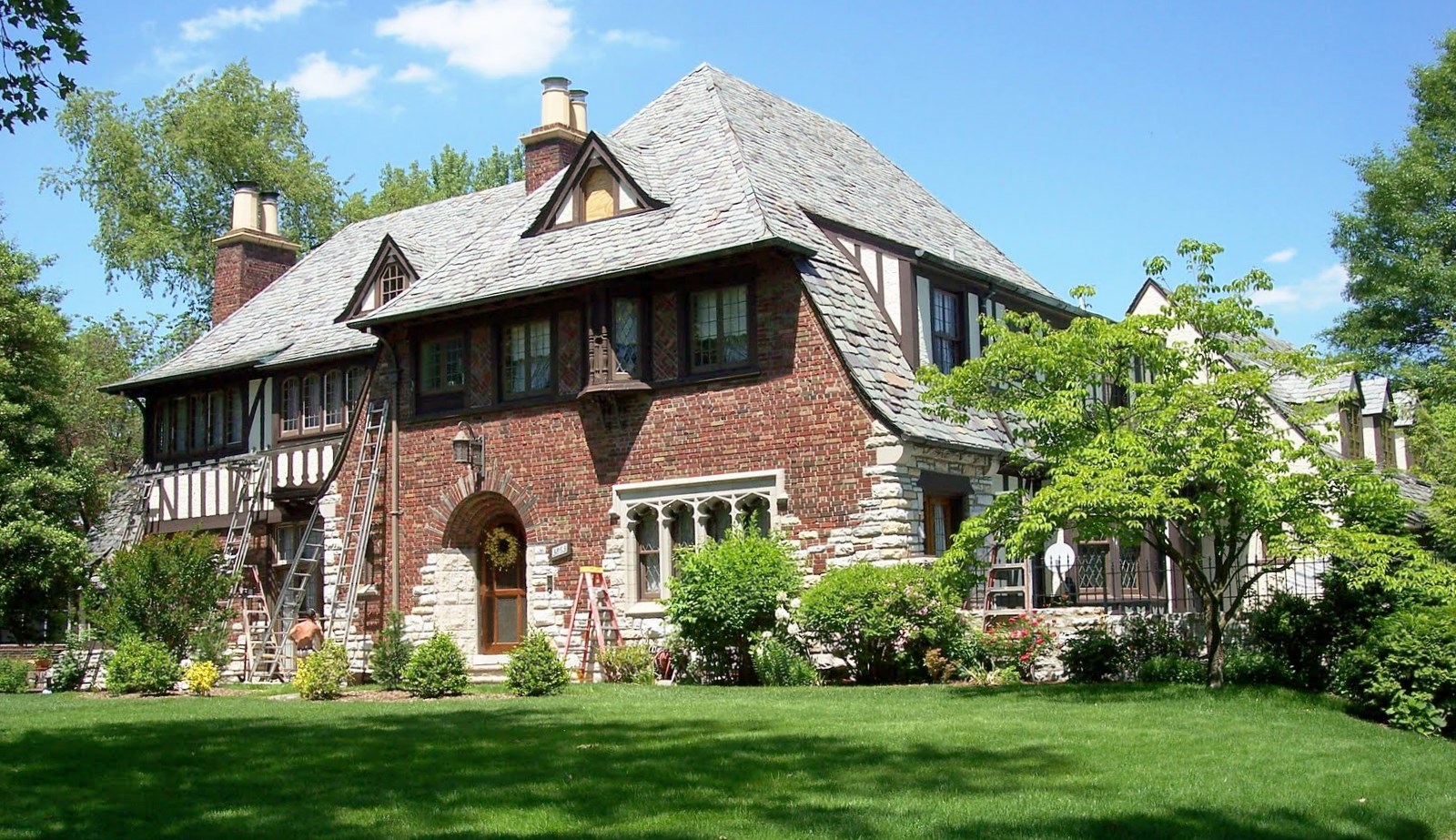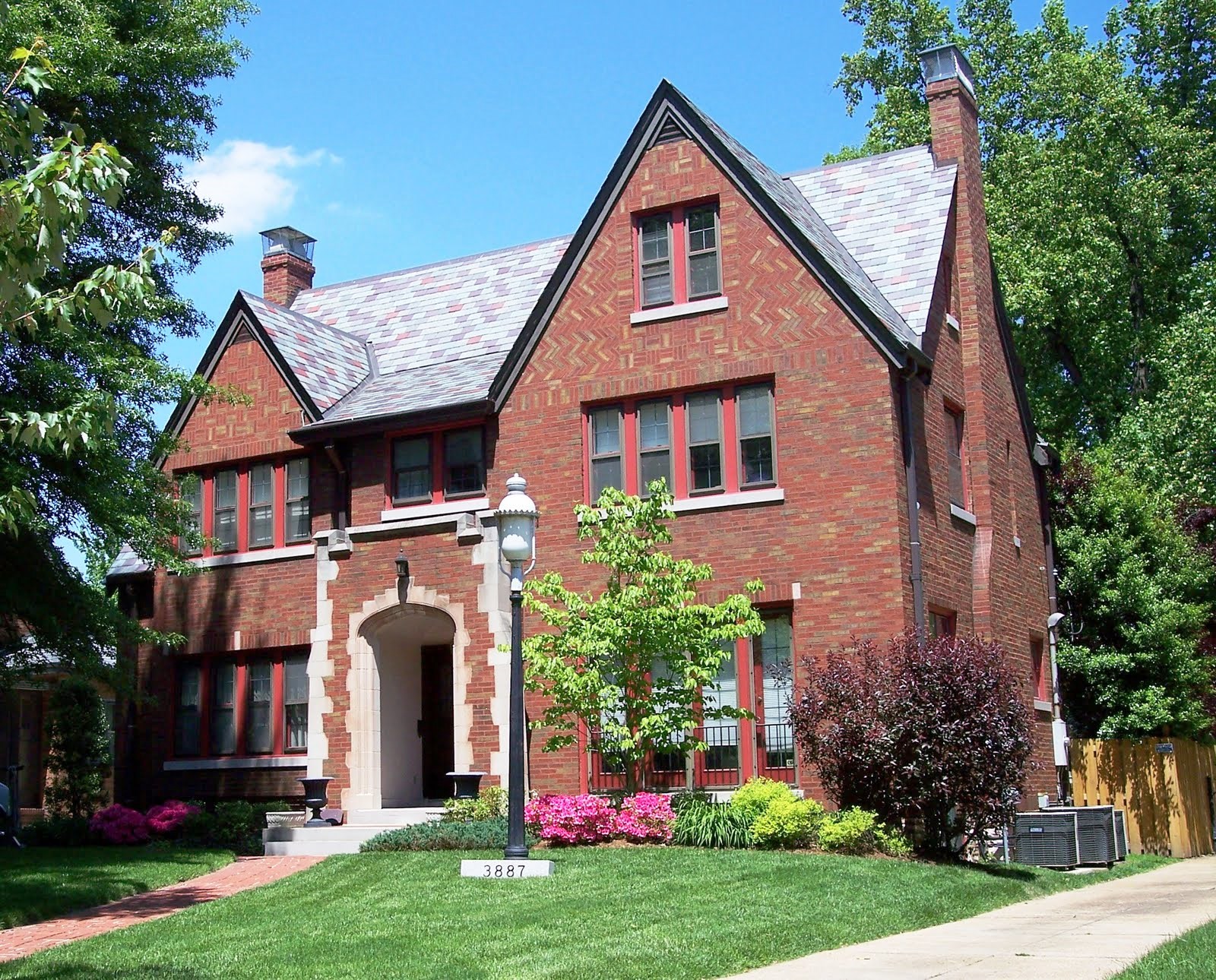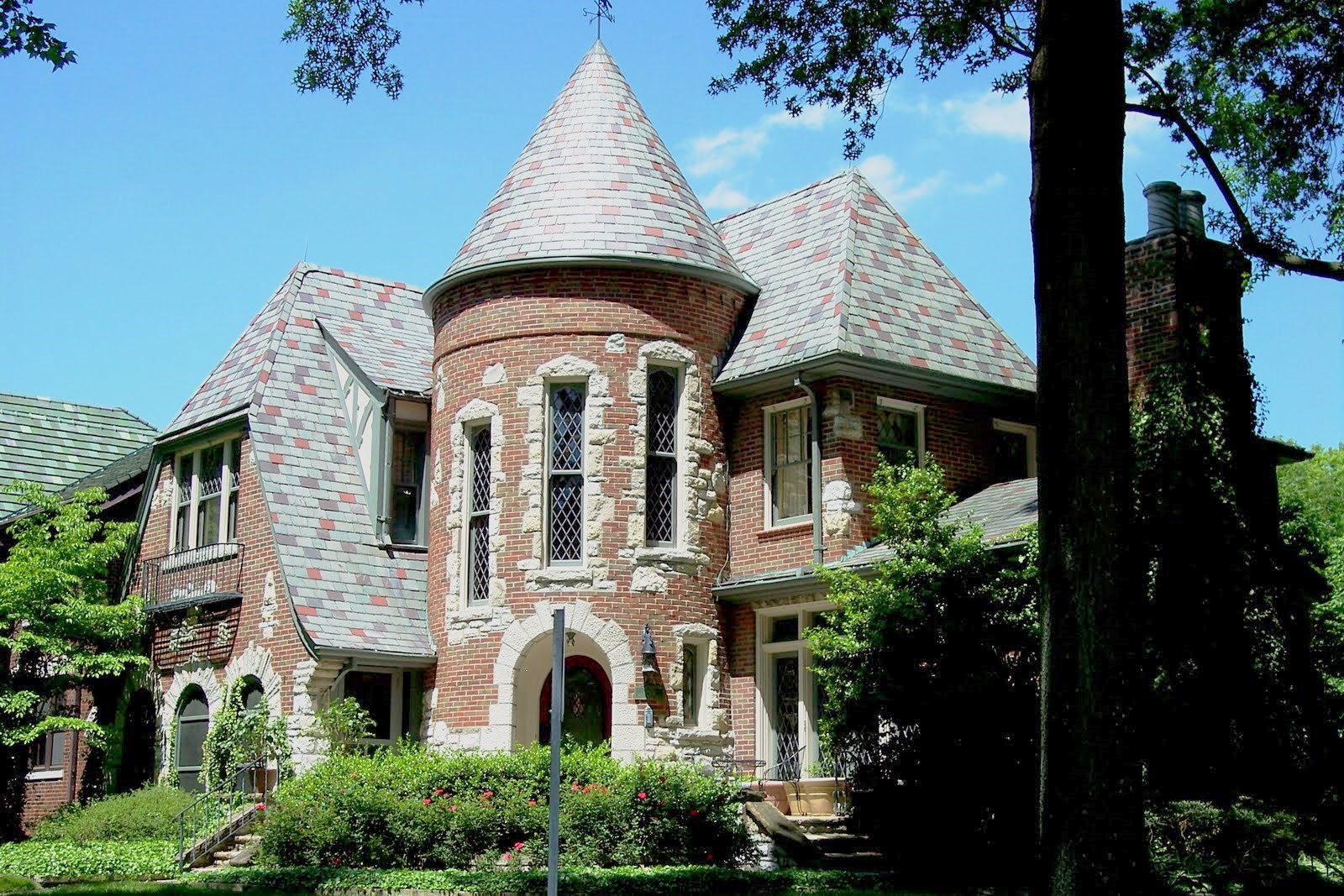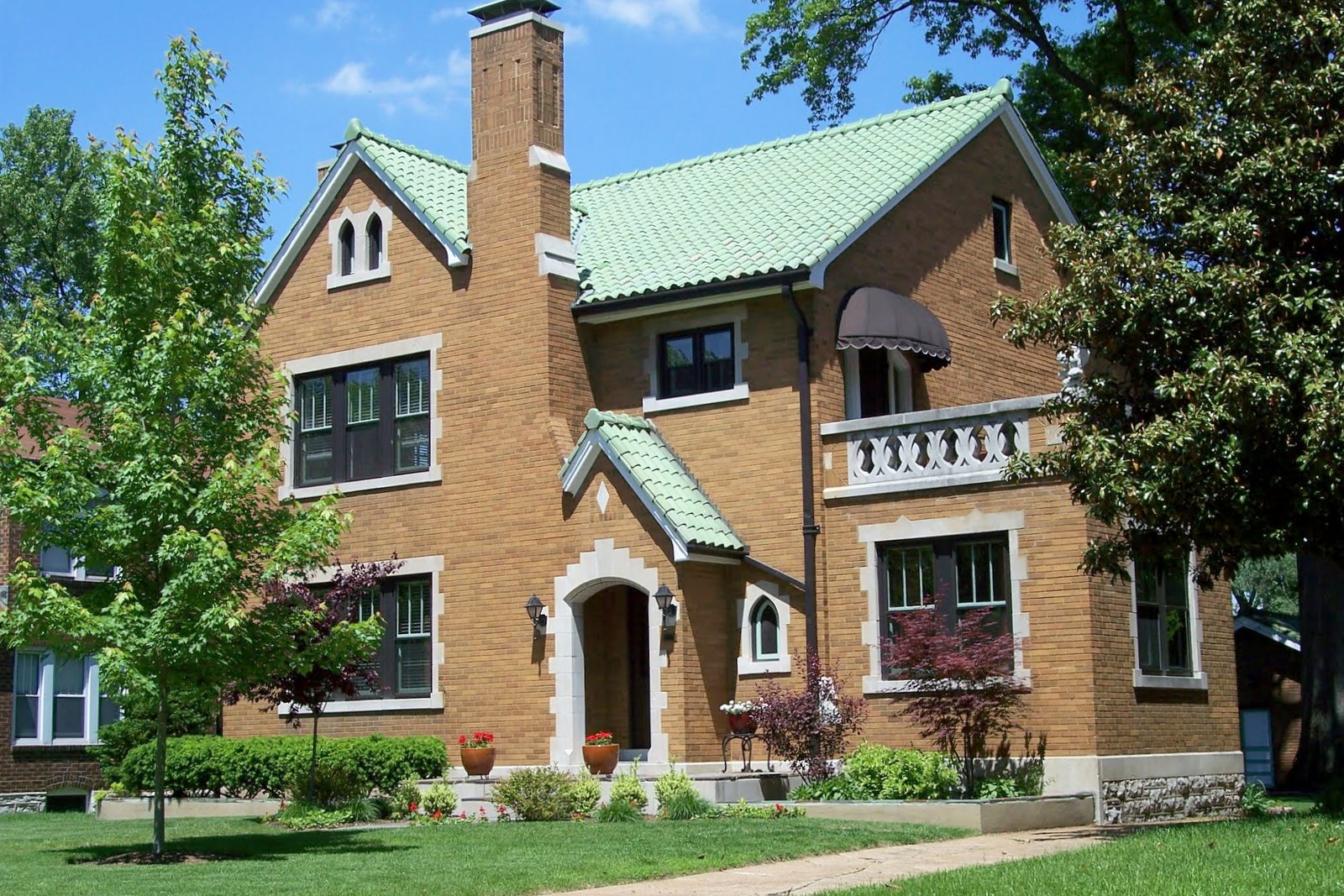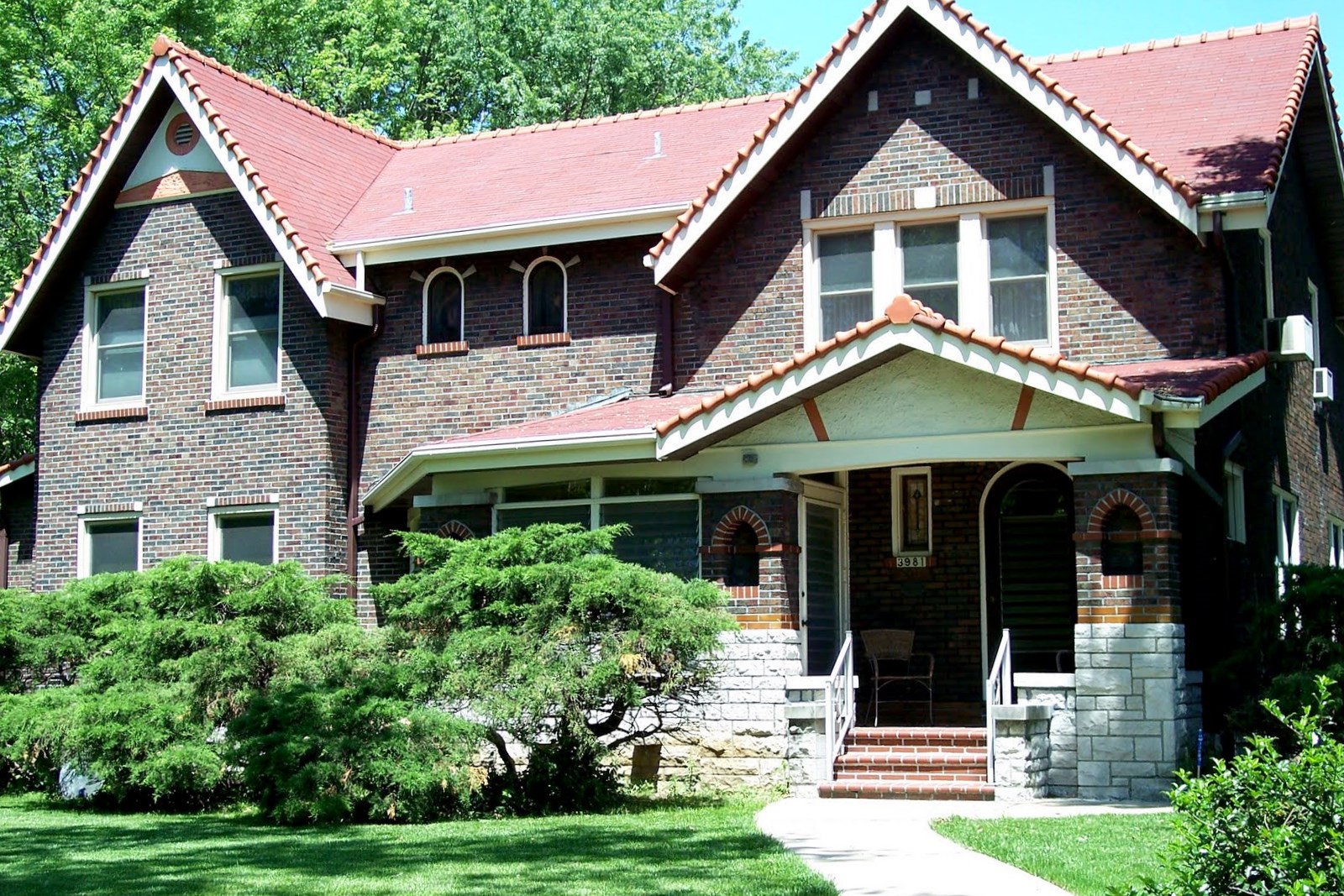 If you ever take someone on a tour of St. Louis, you need to go through Holly Hills, it's one of the best, cleanest, safest neighborhoods in the city.
The garages in Holly Hills have more soul than most contemporary suburban homes: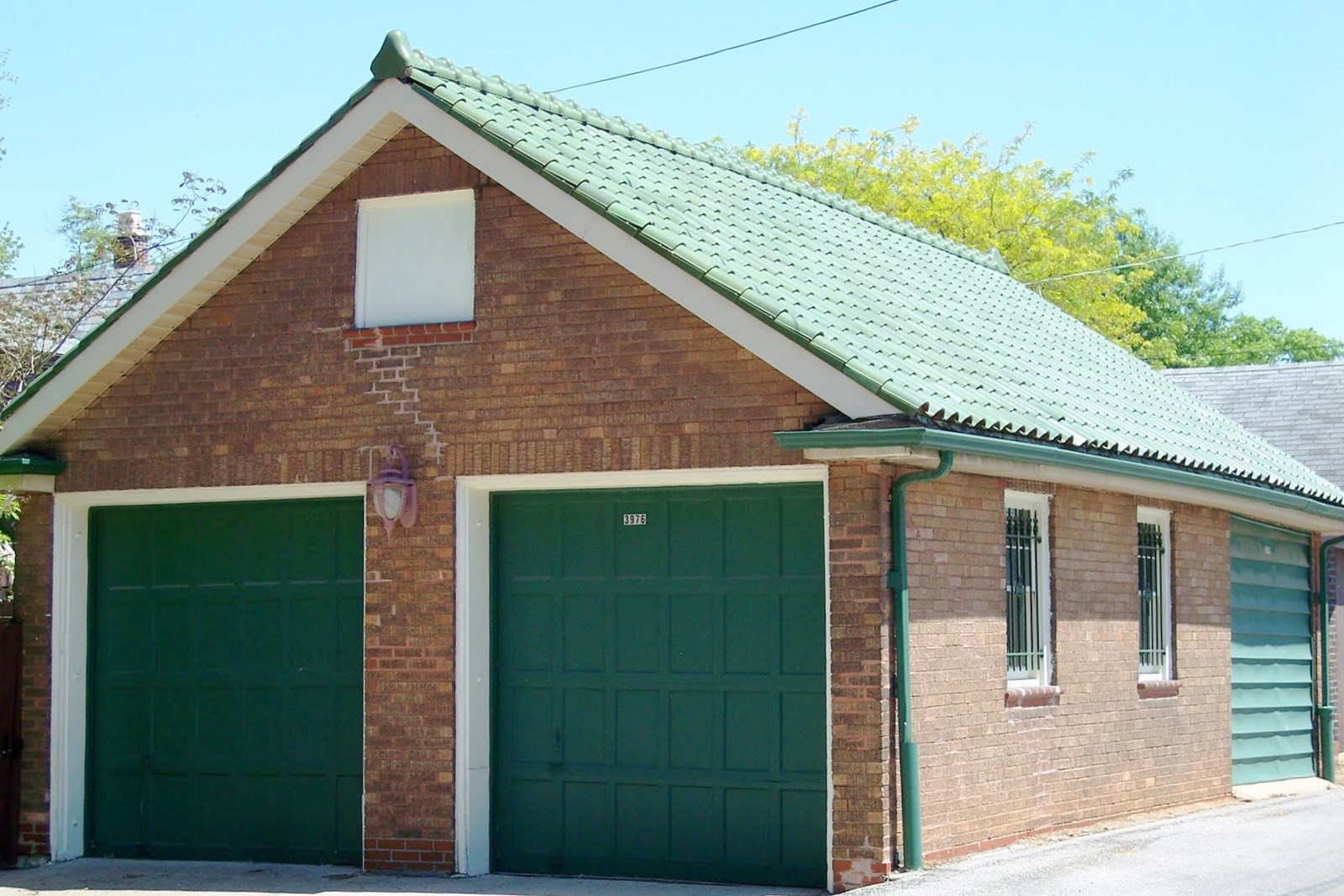 Yeah, Holly Hills Blvd gets most of the glory, but there are homes within the heart of HH that are just as stunning.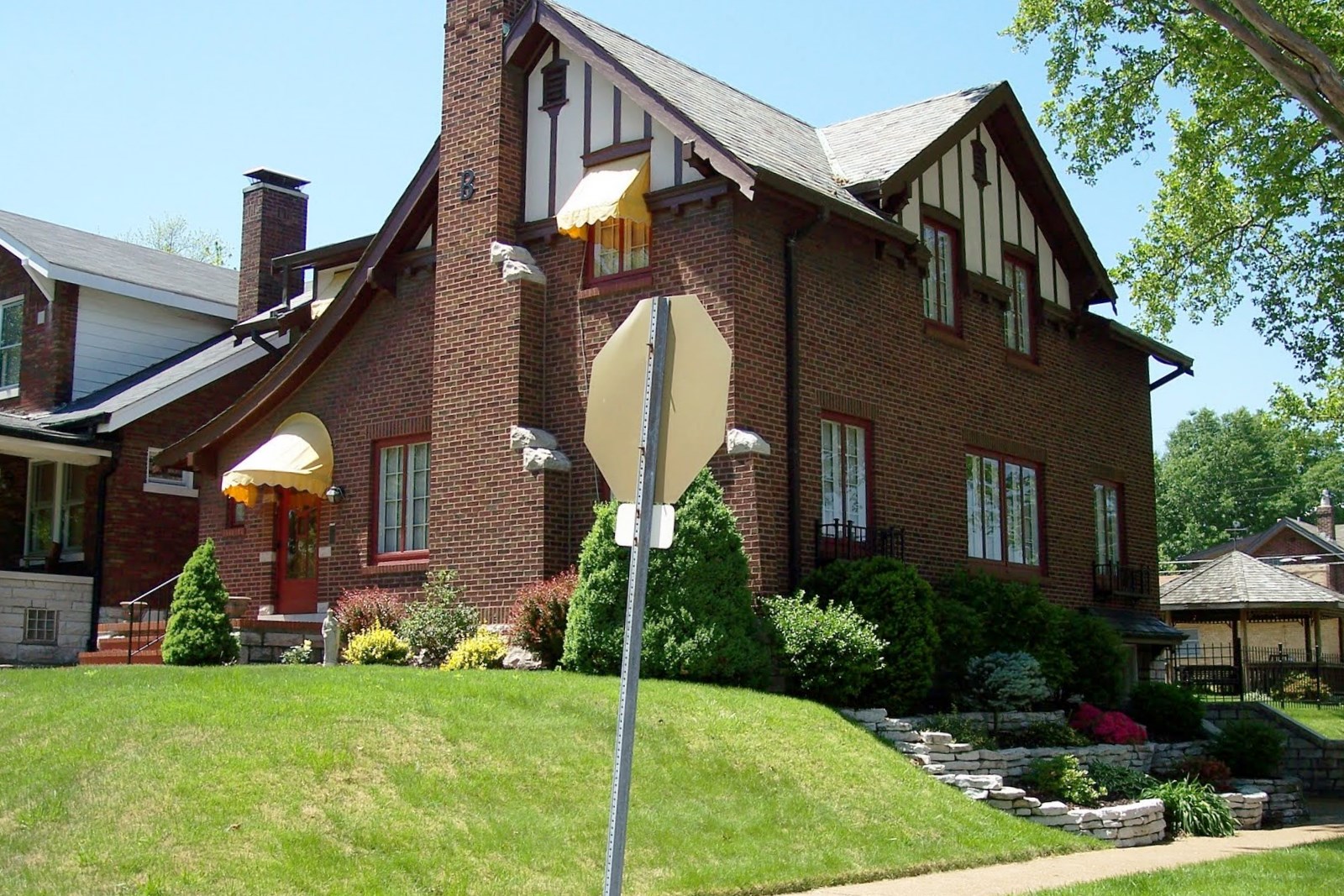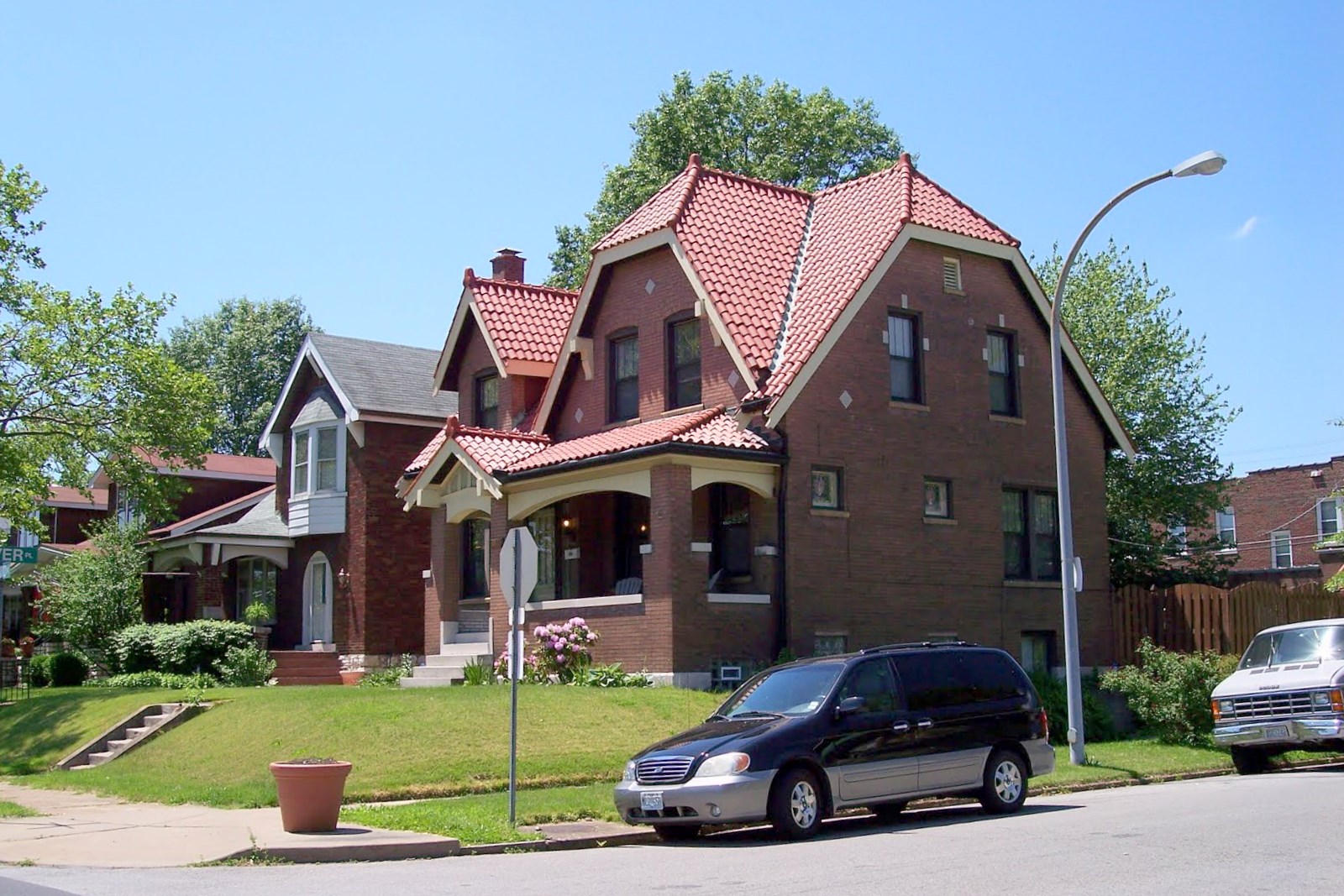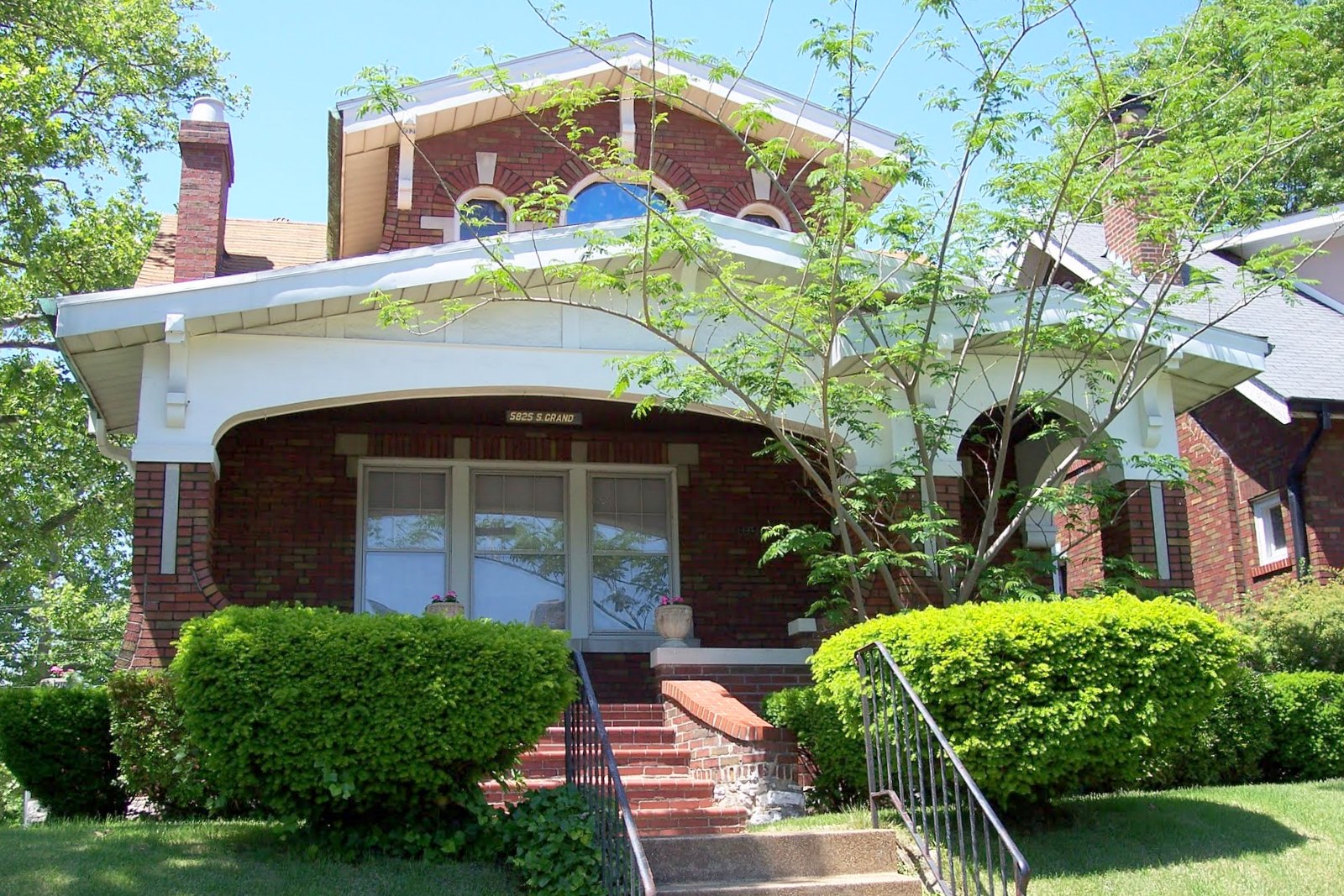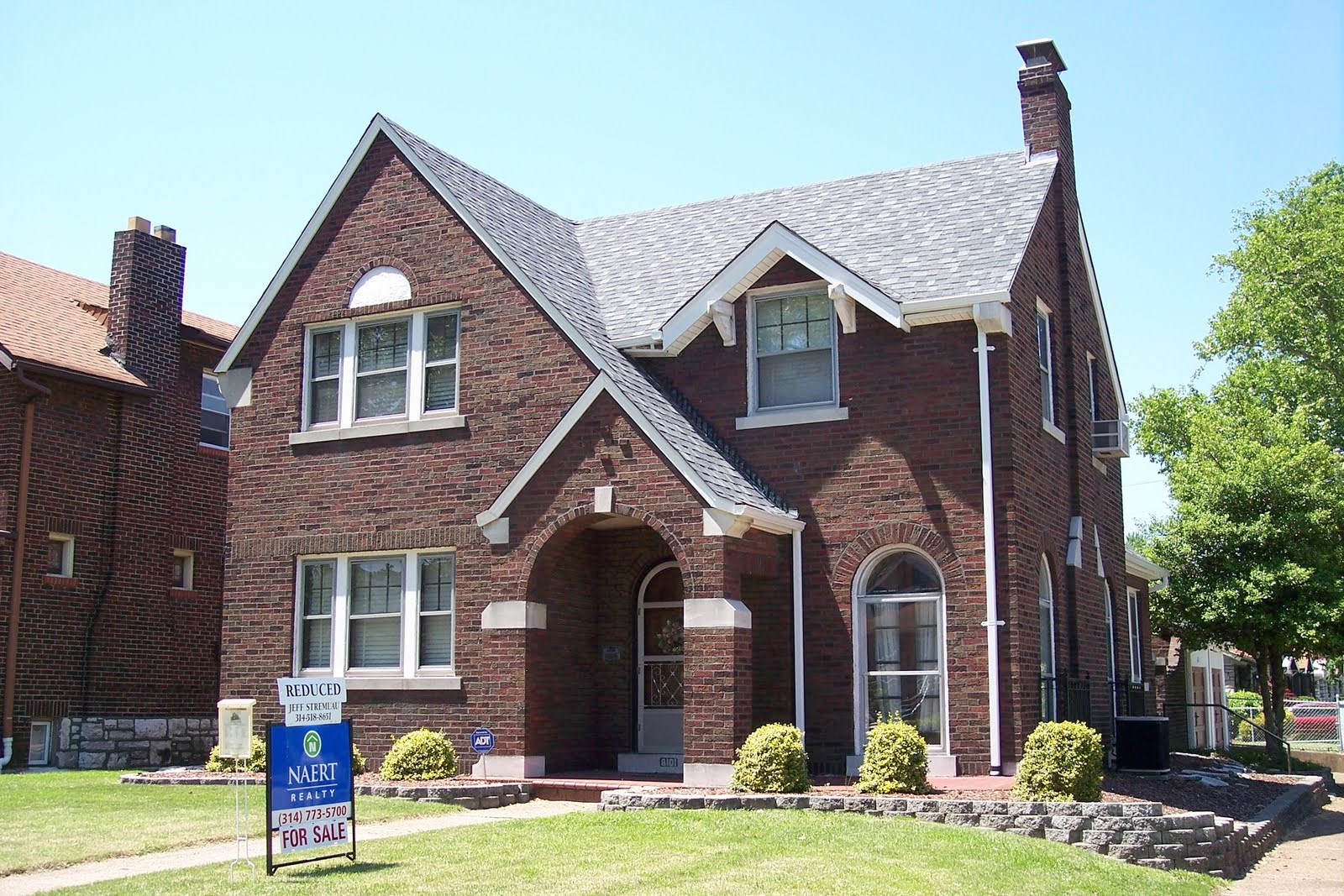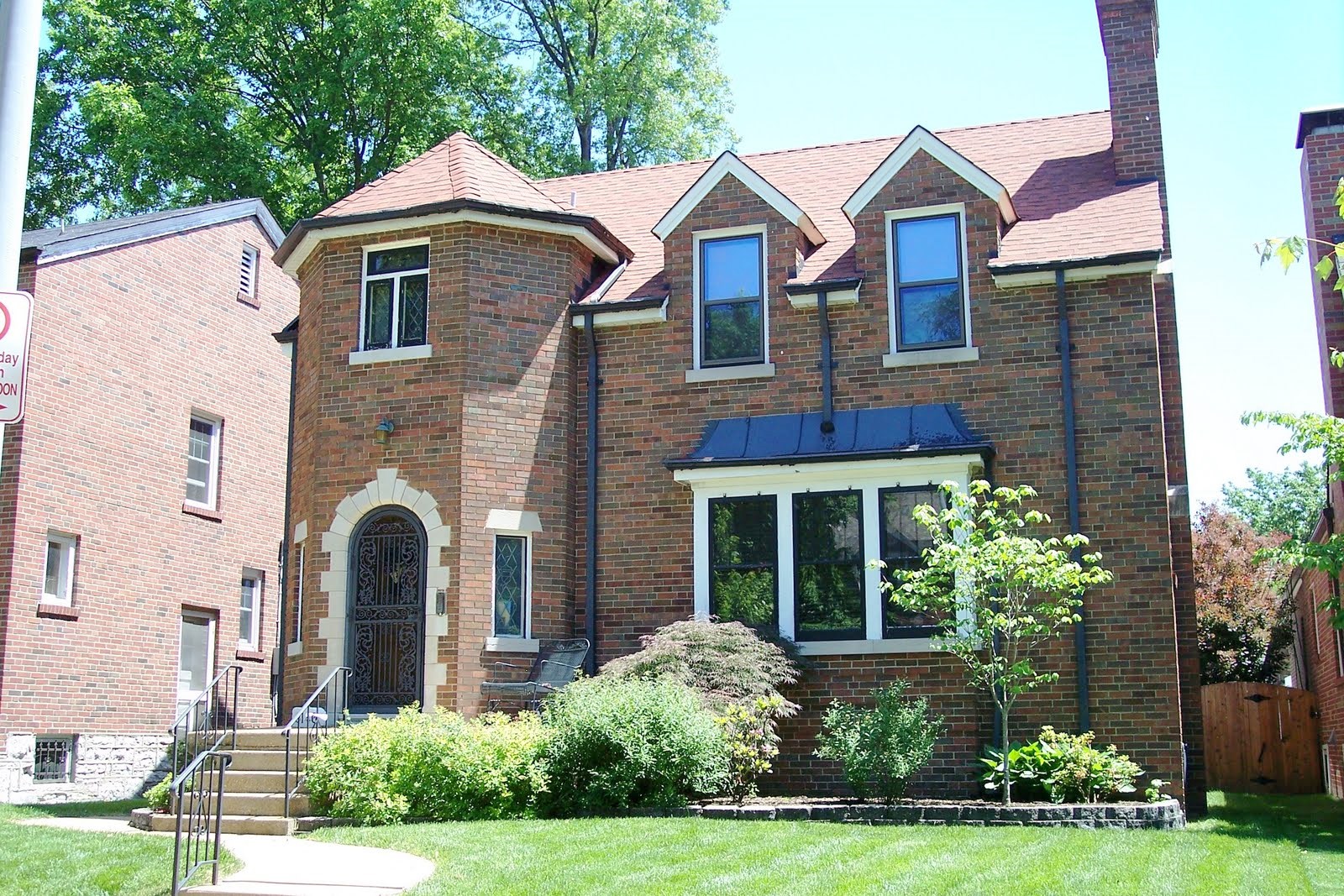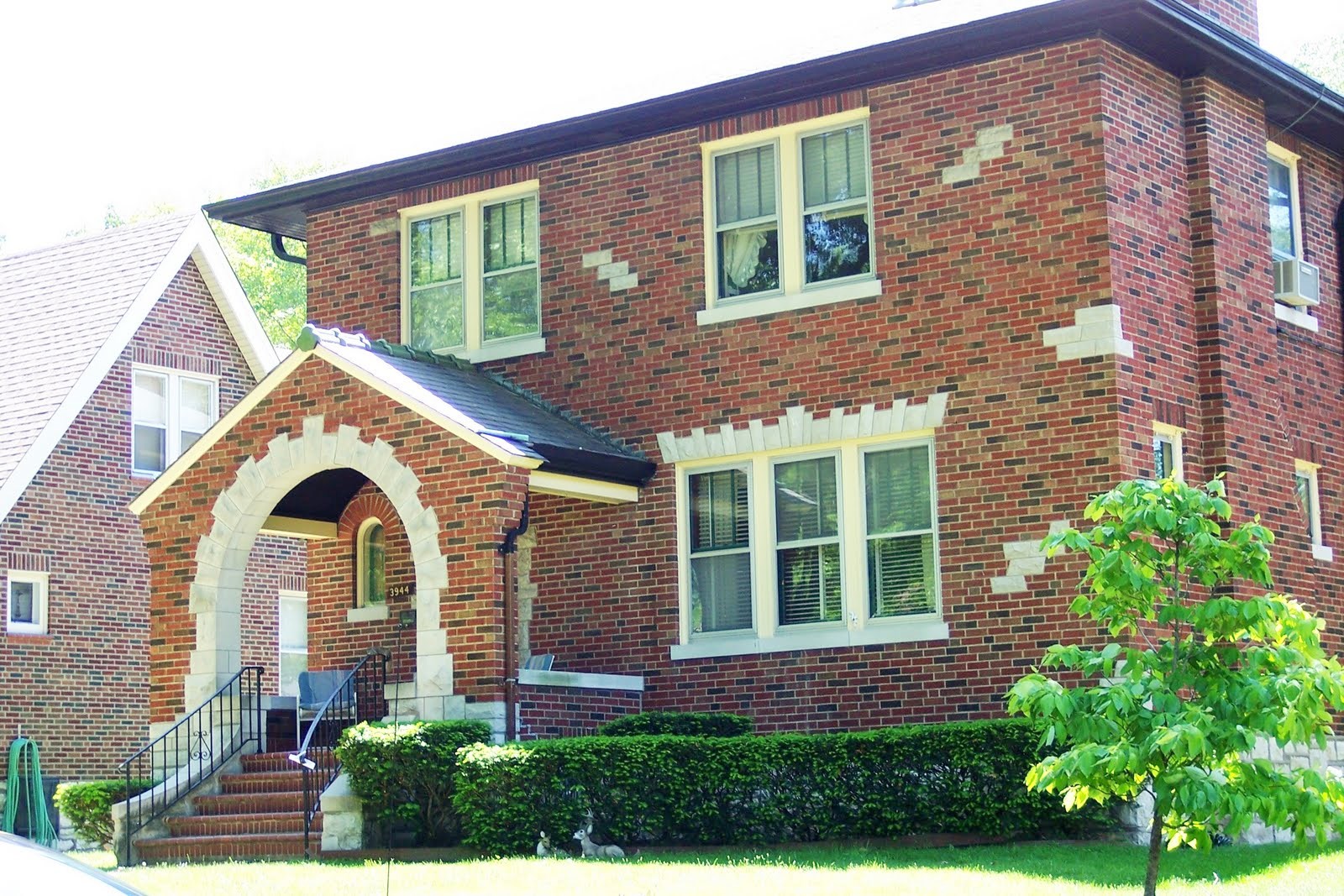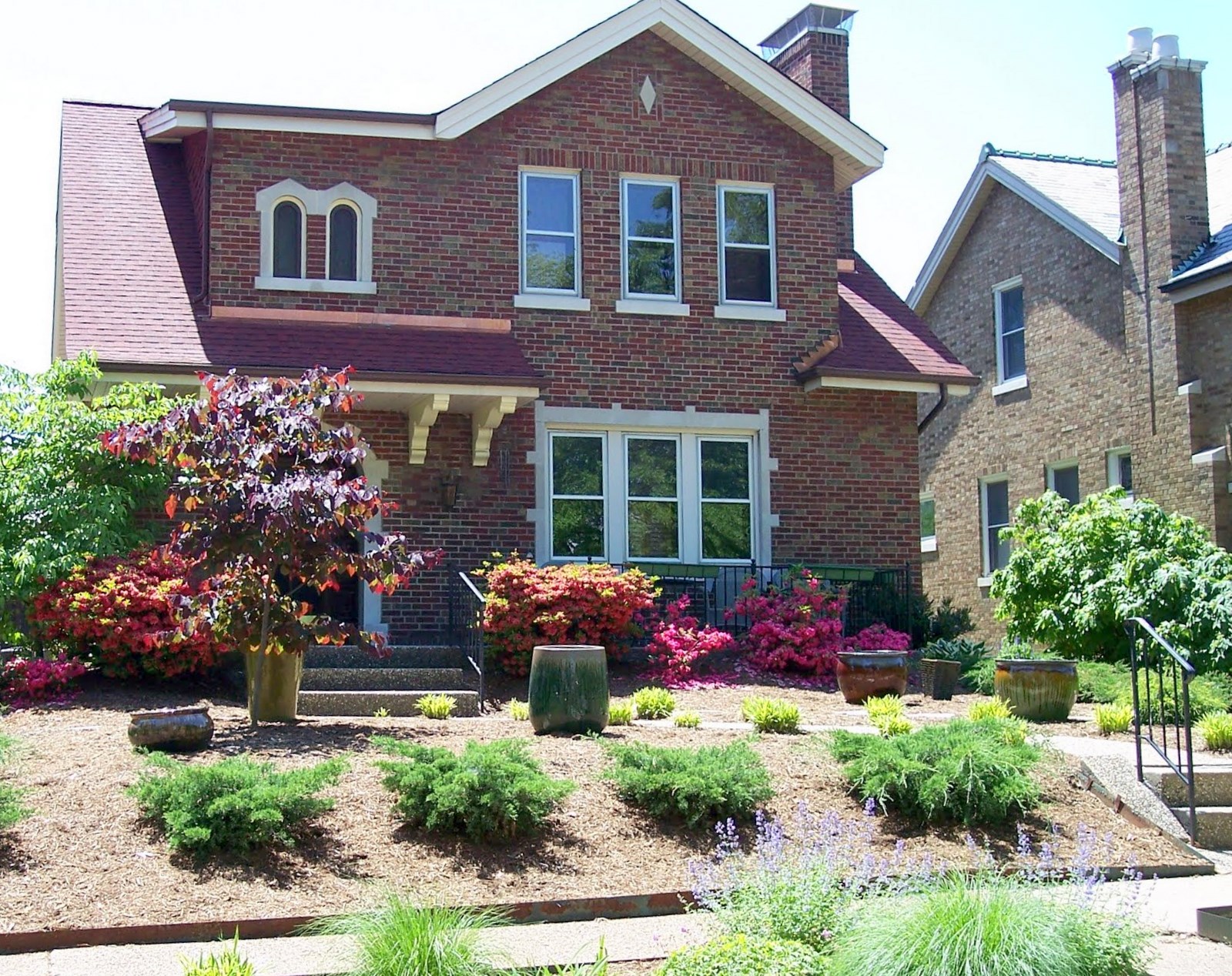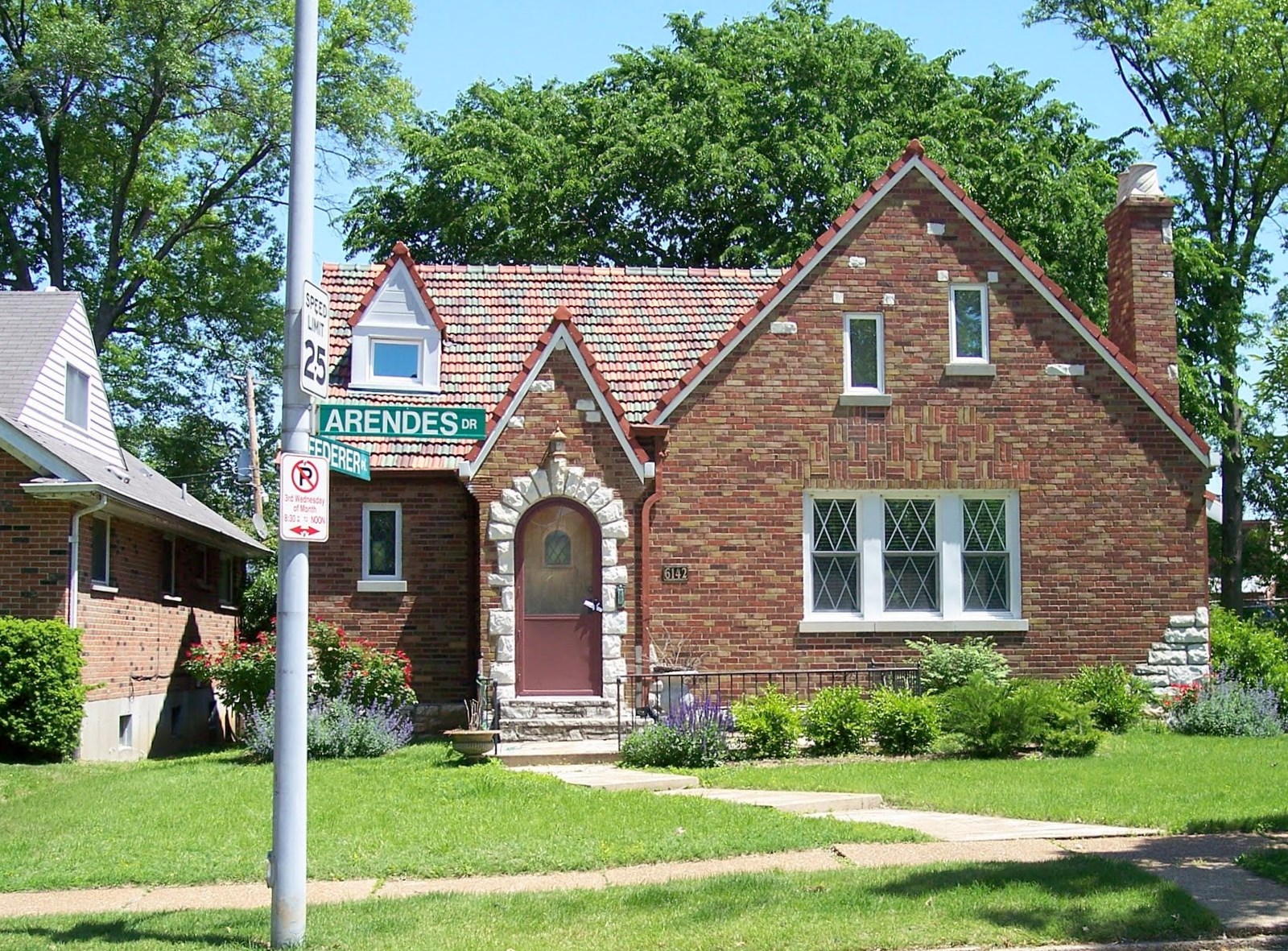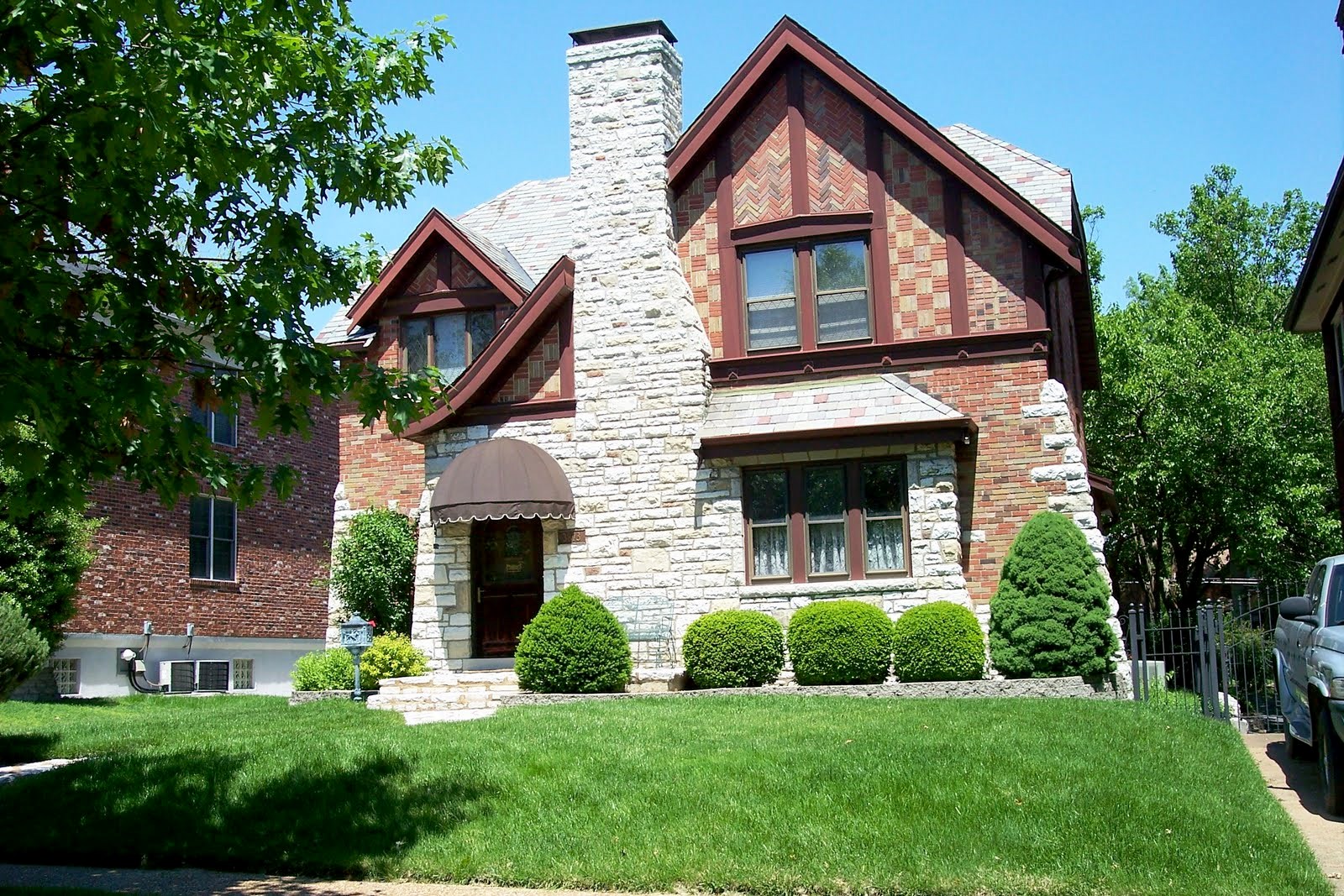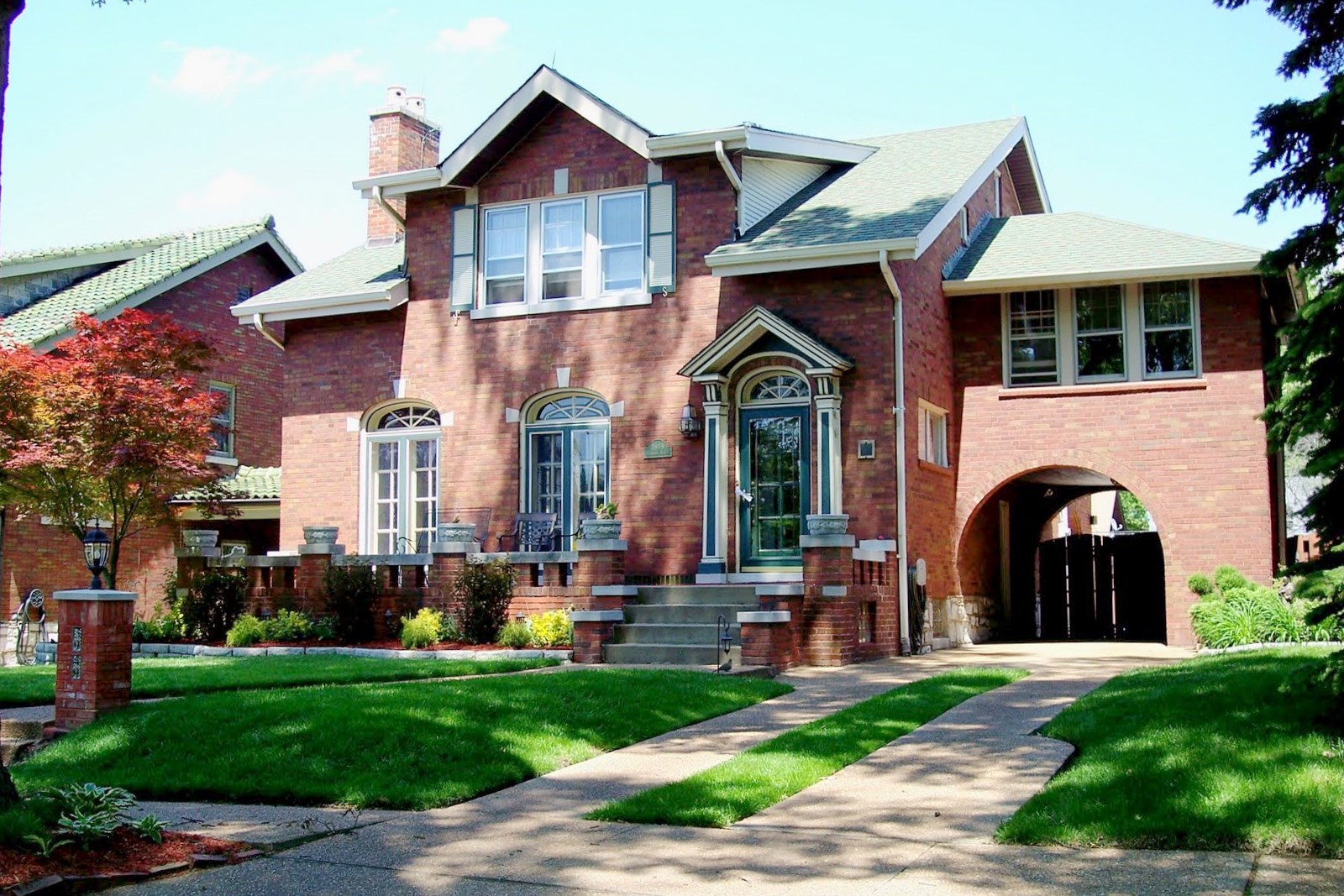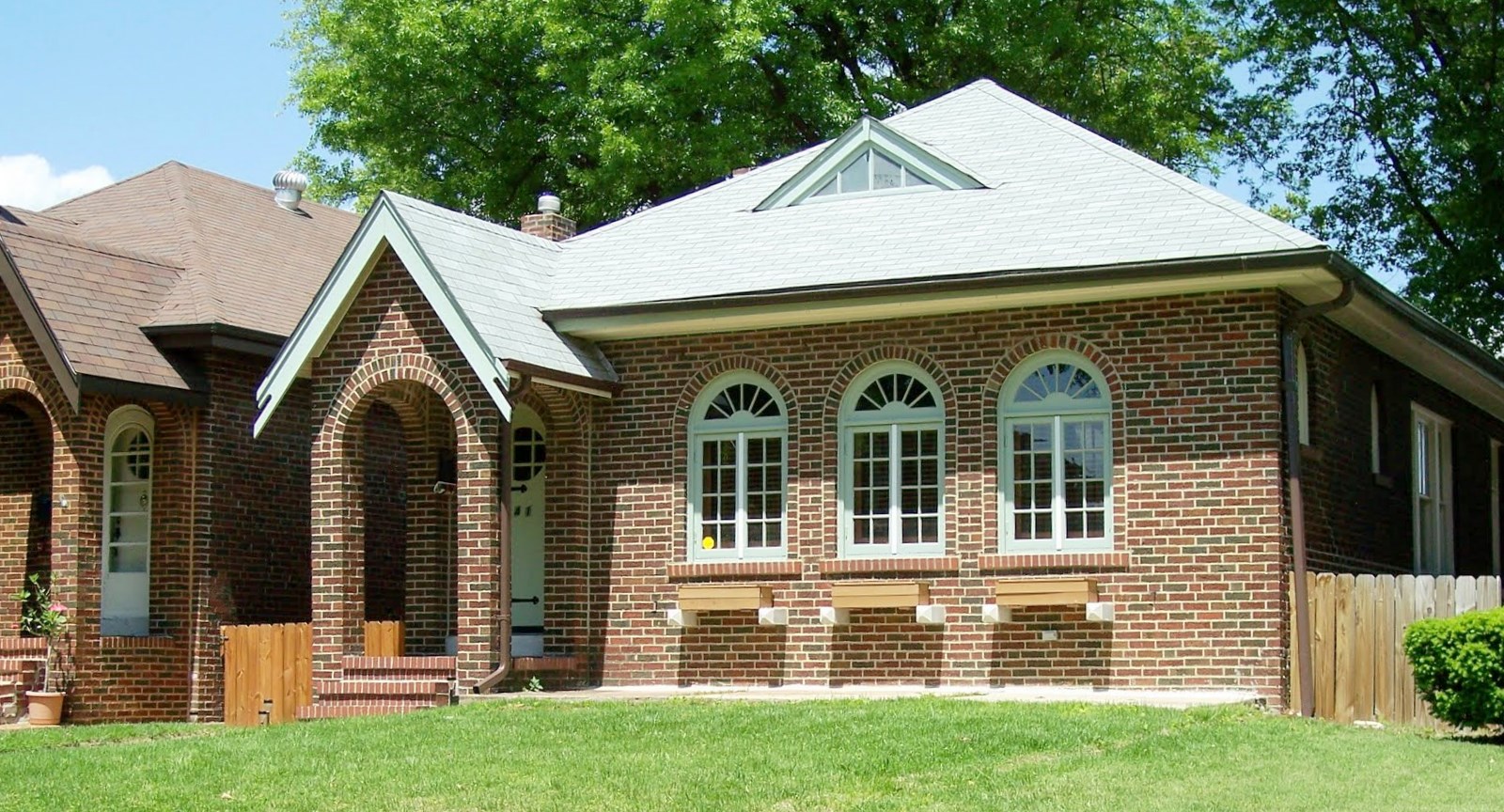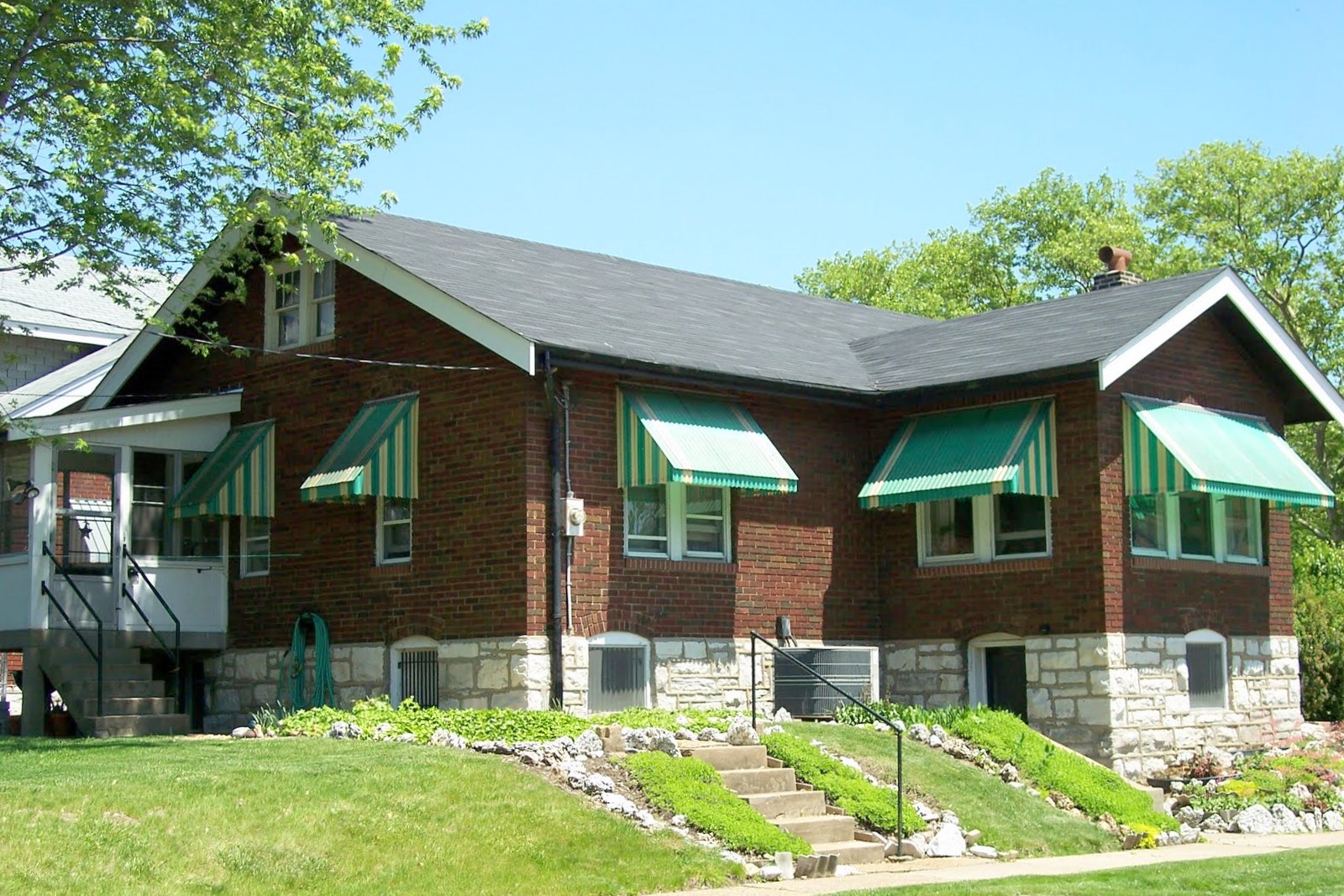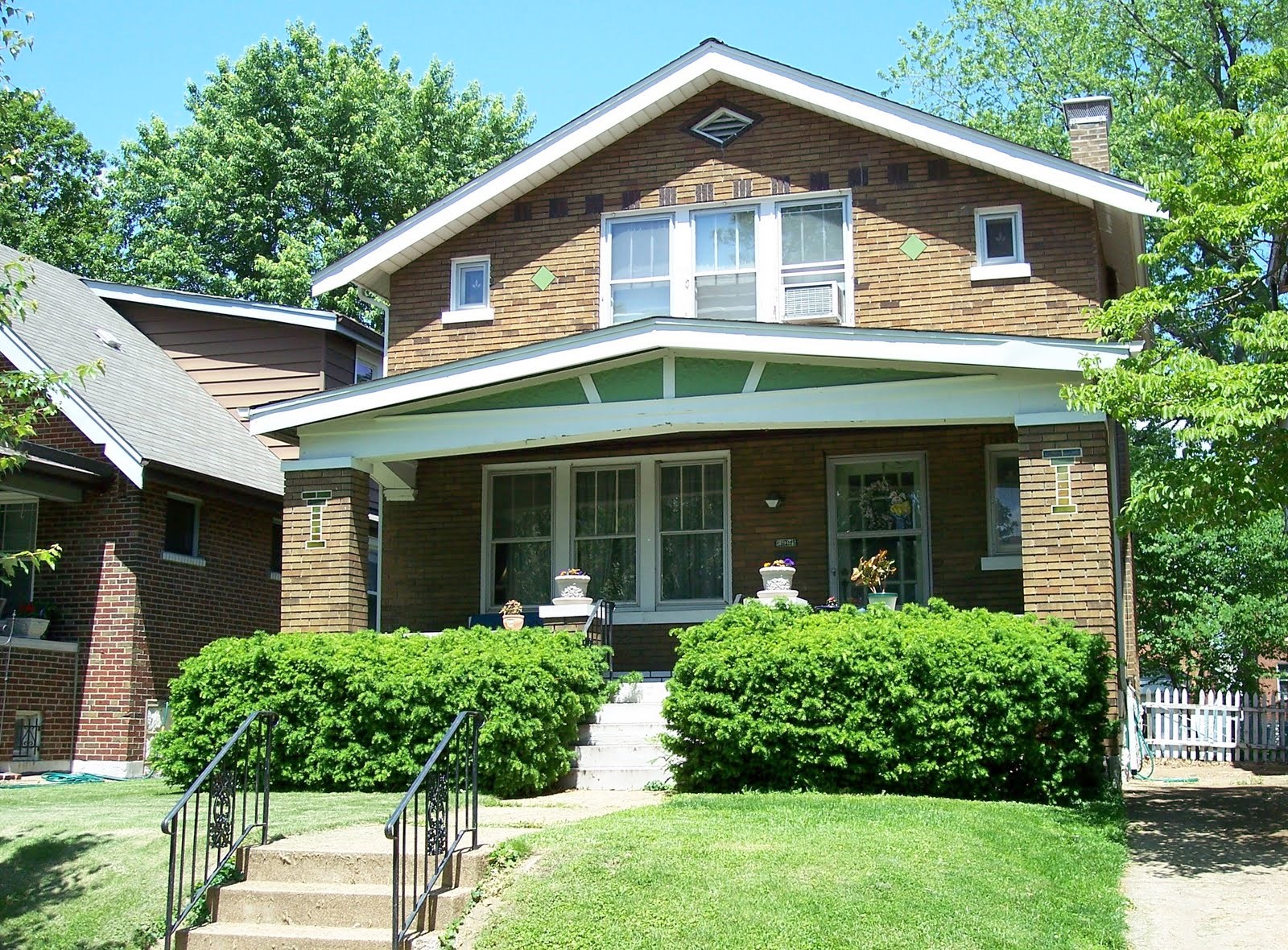 Most of the multi-family properties in Holly Hills are as tidy and well kept as the single fams: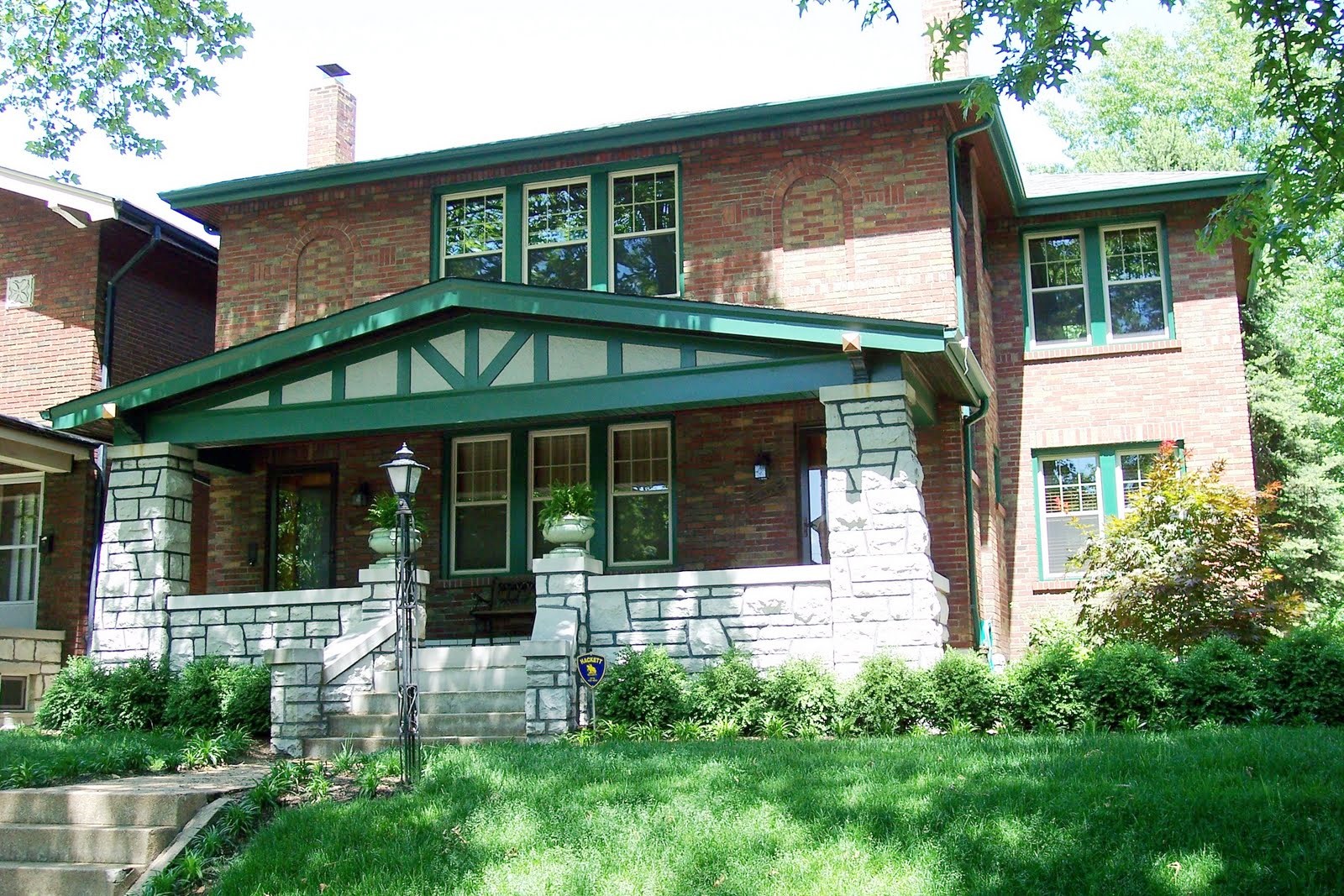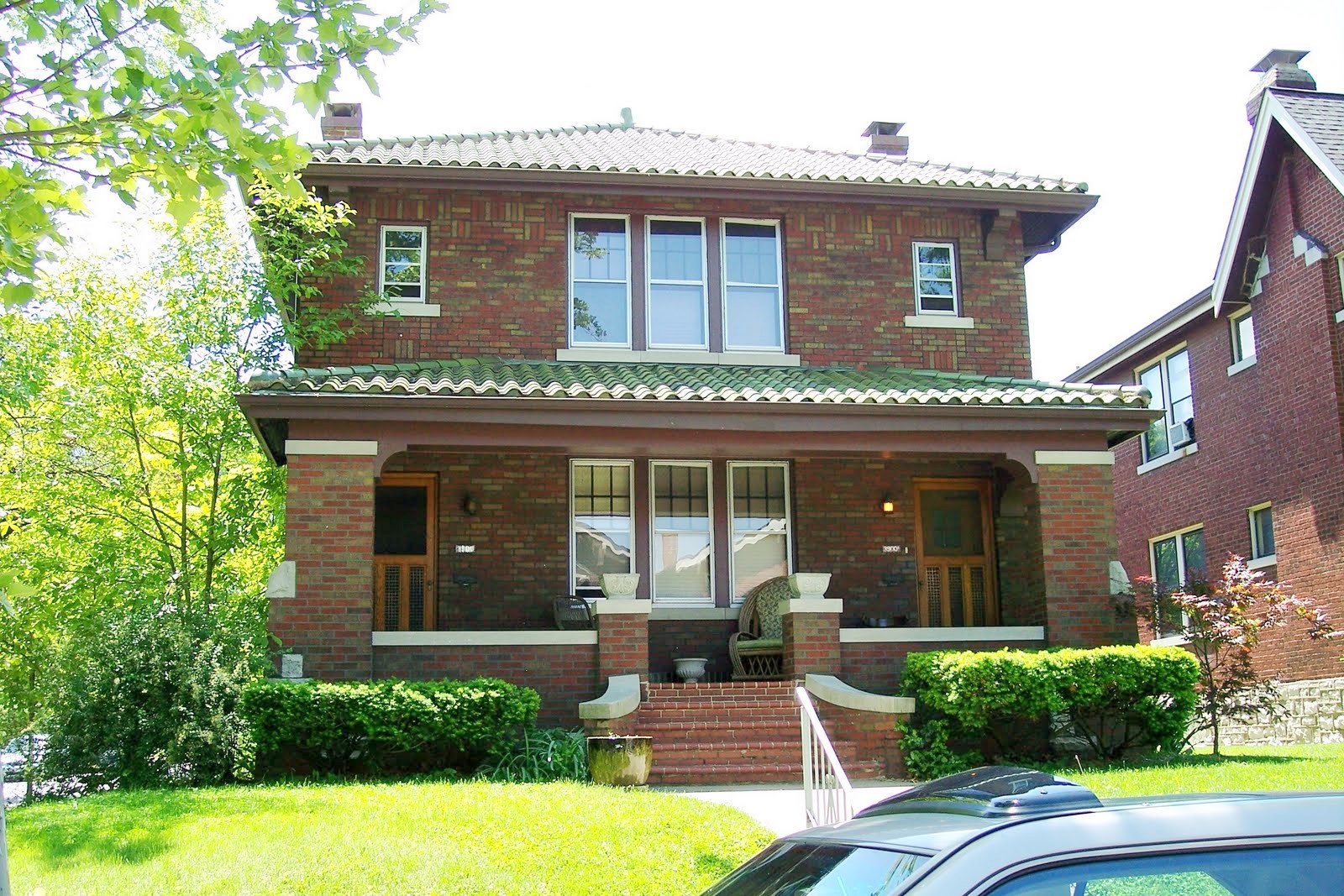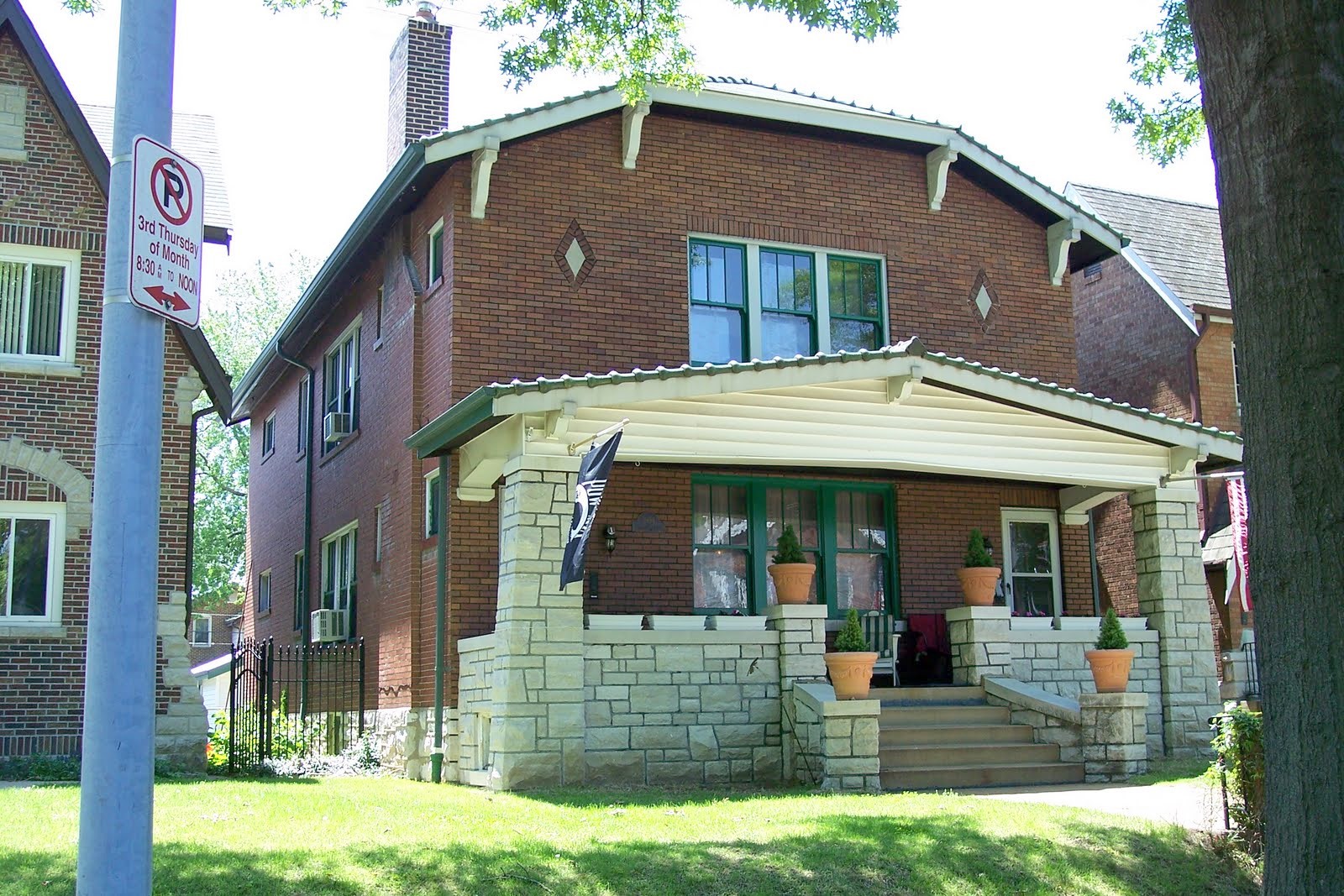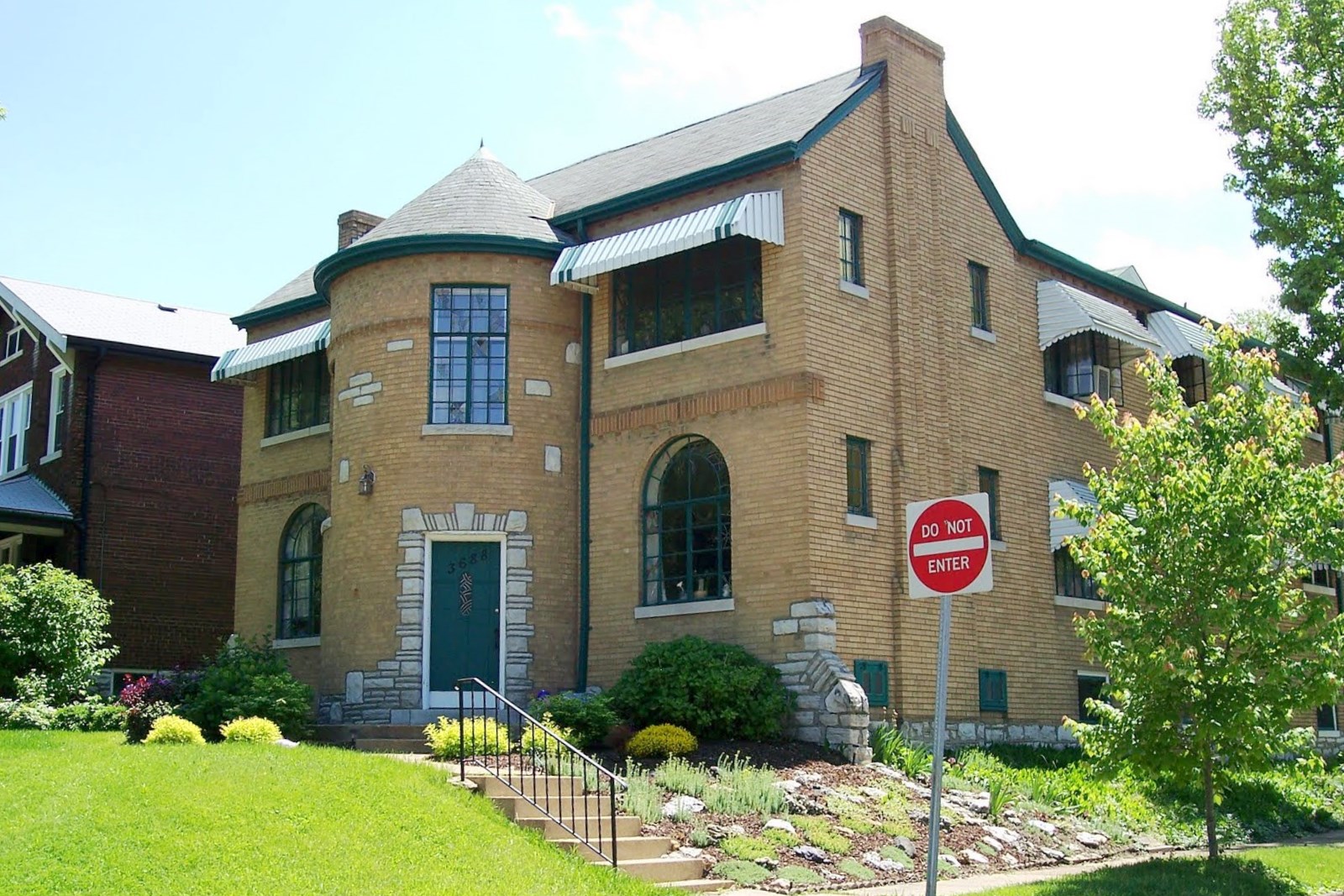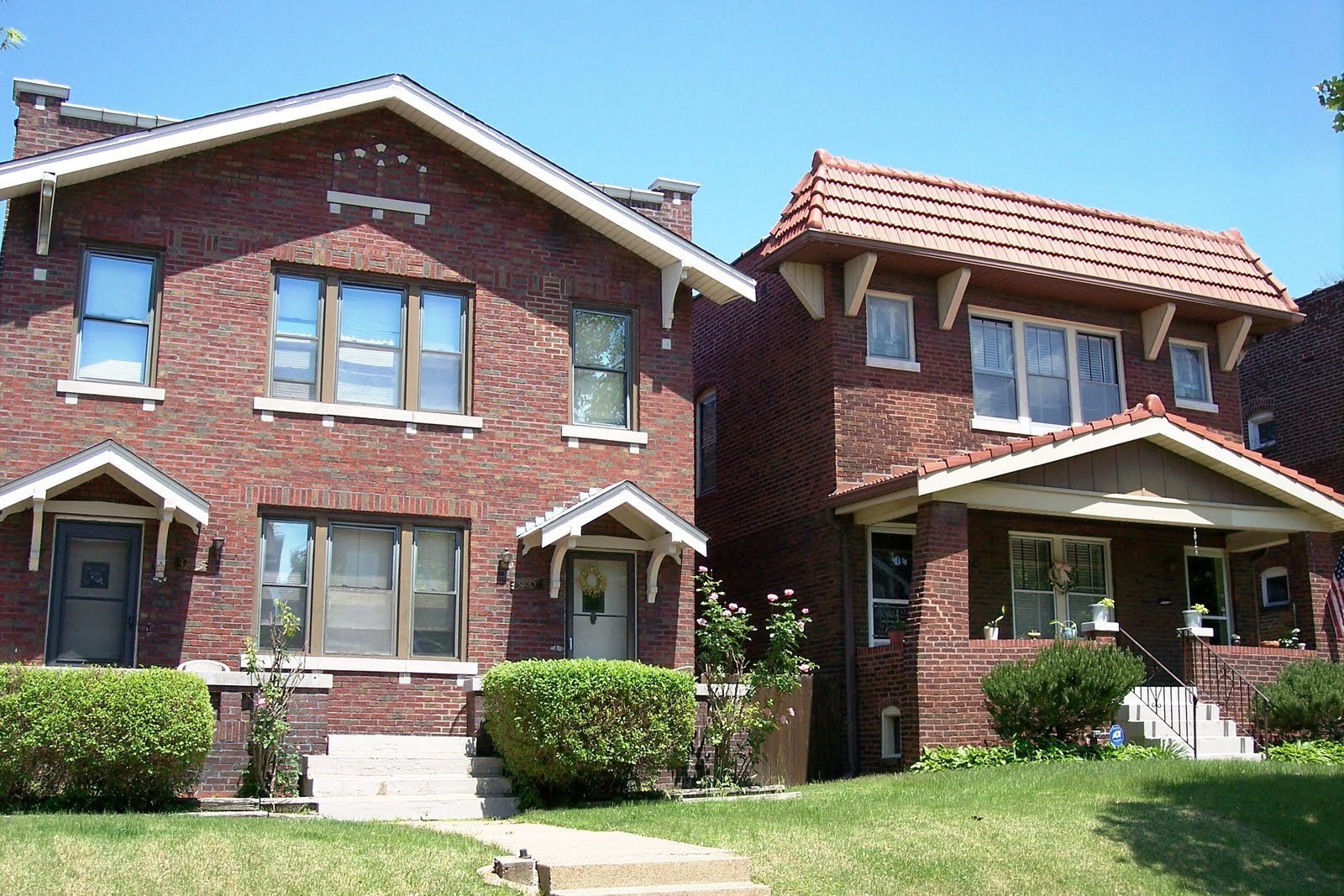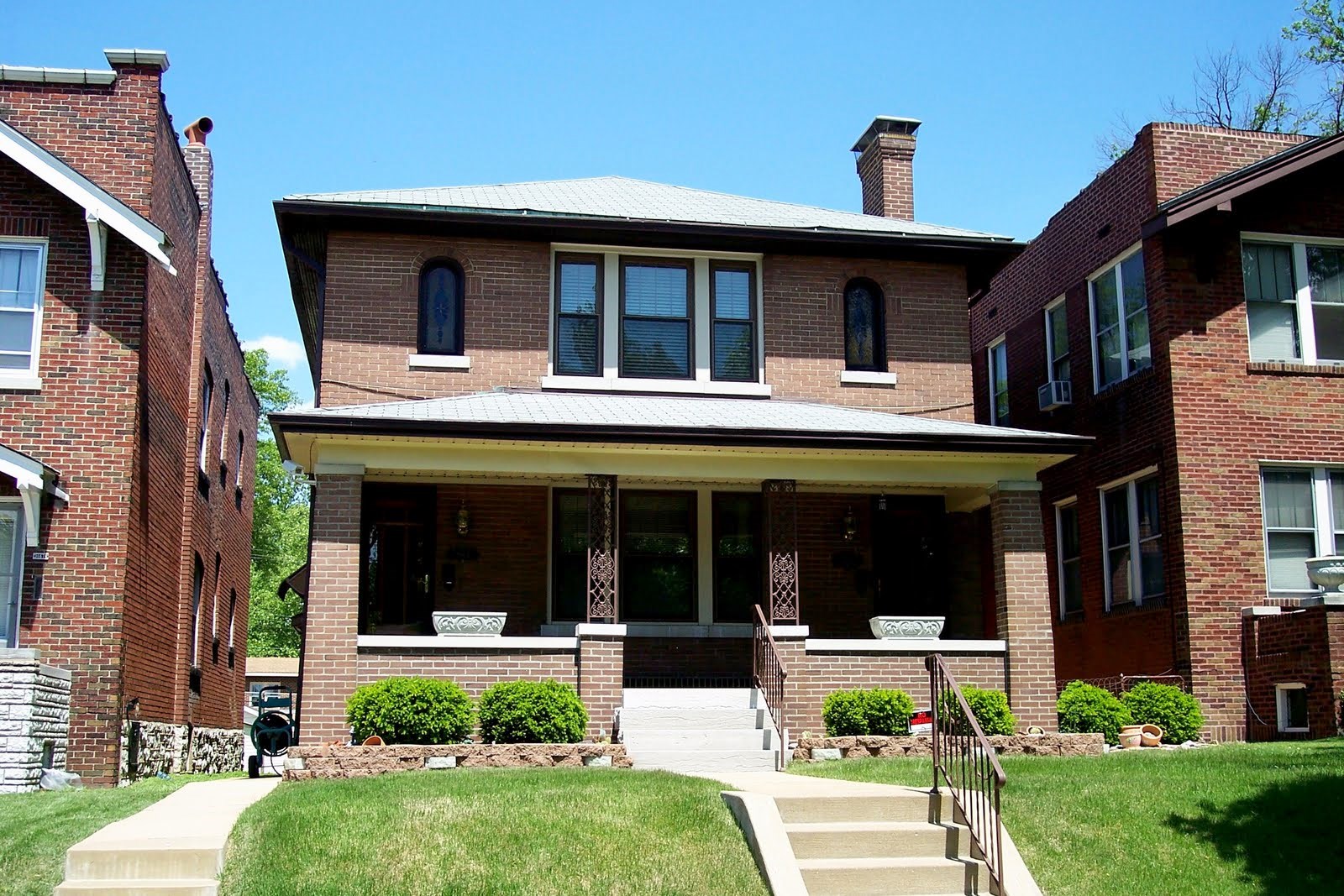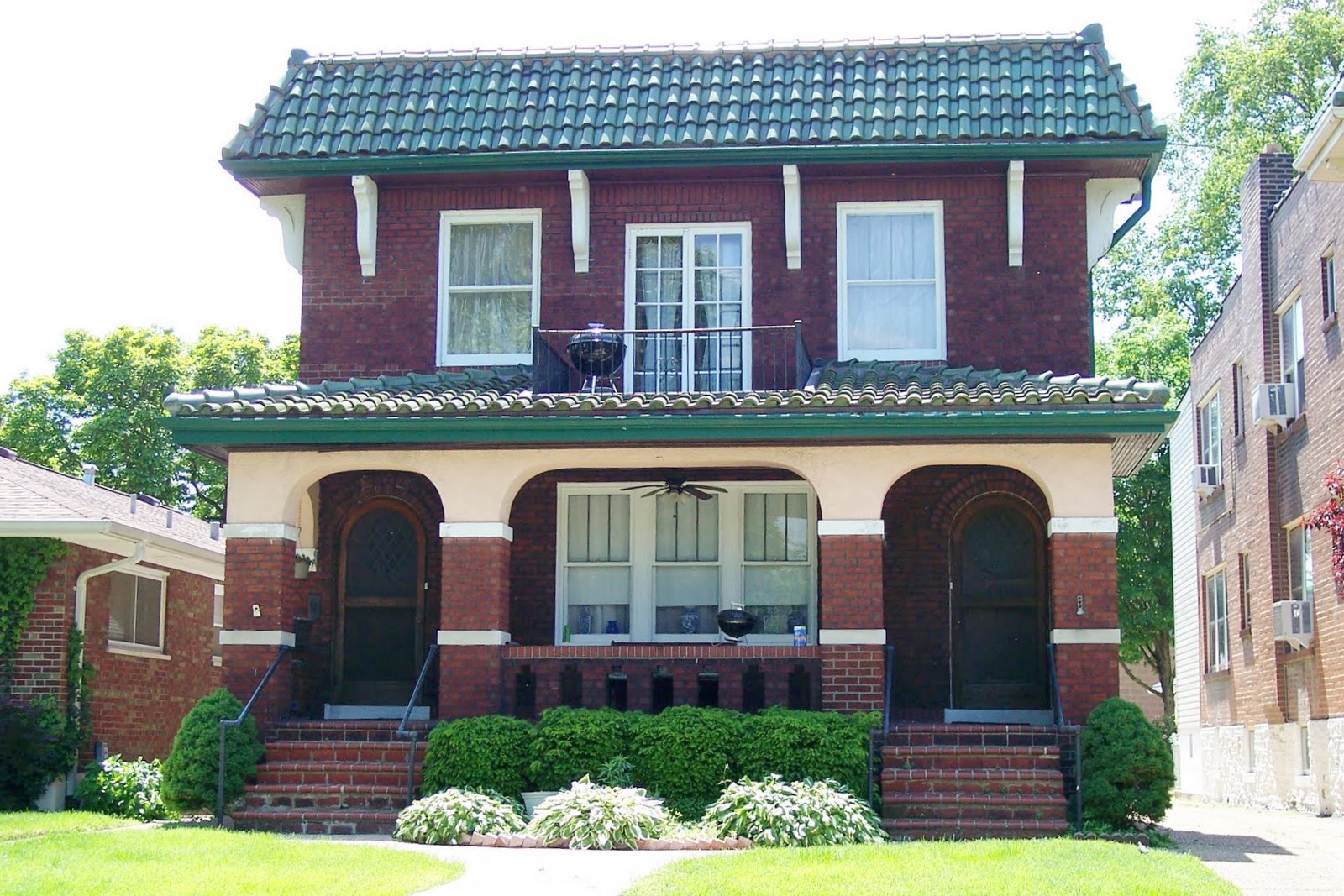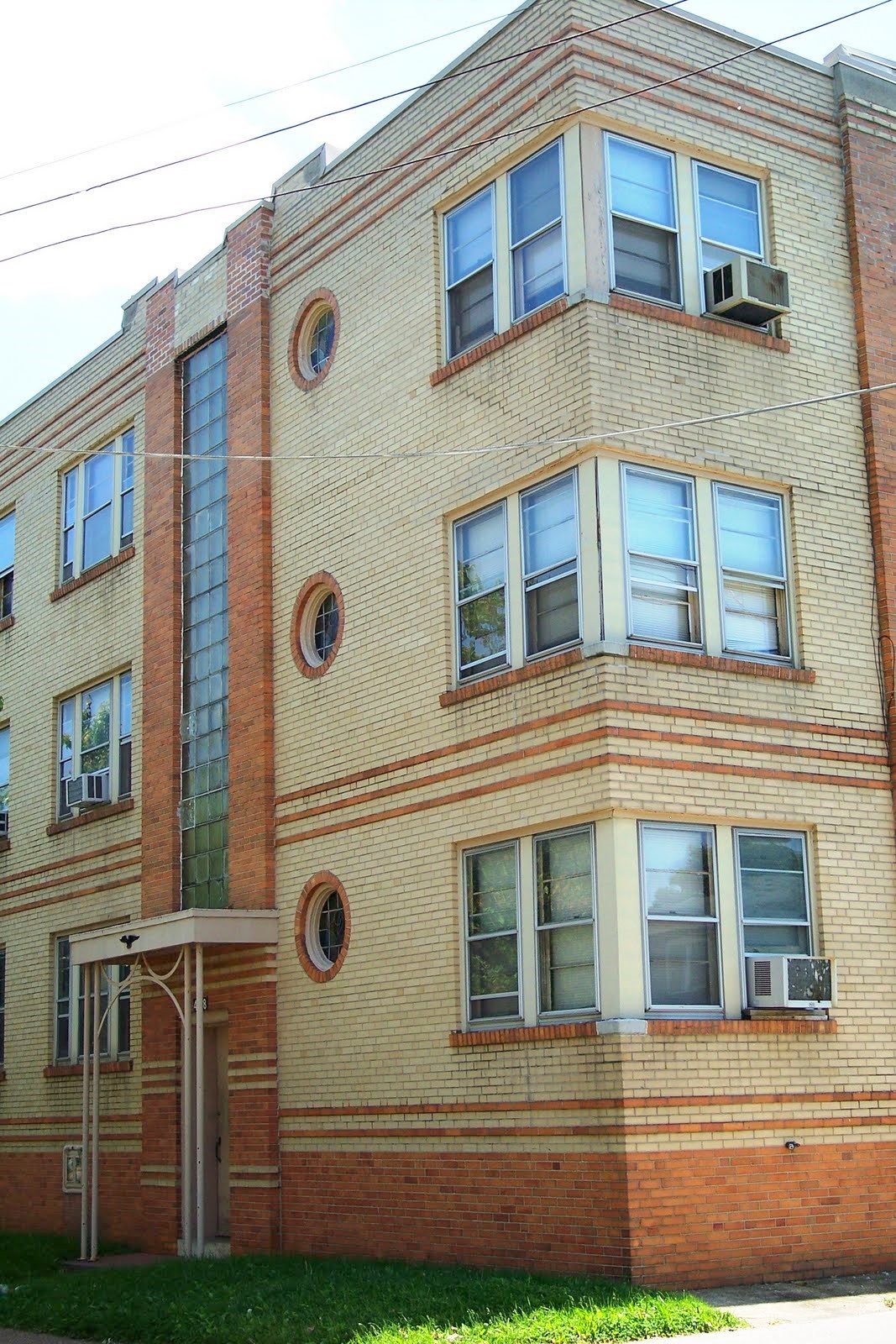 The streets are tree lined and yards range from simple and tidy to elaborately landscaped.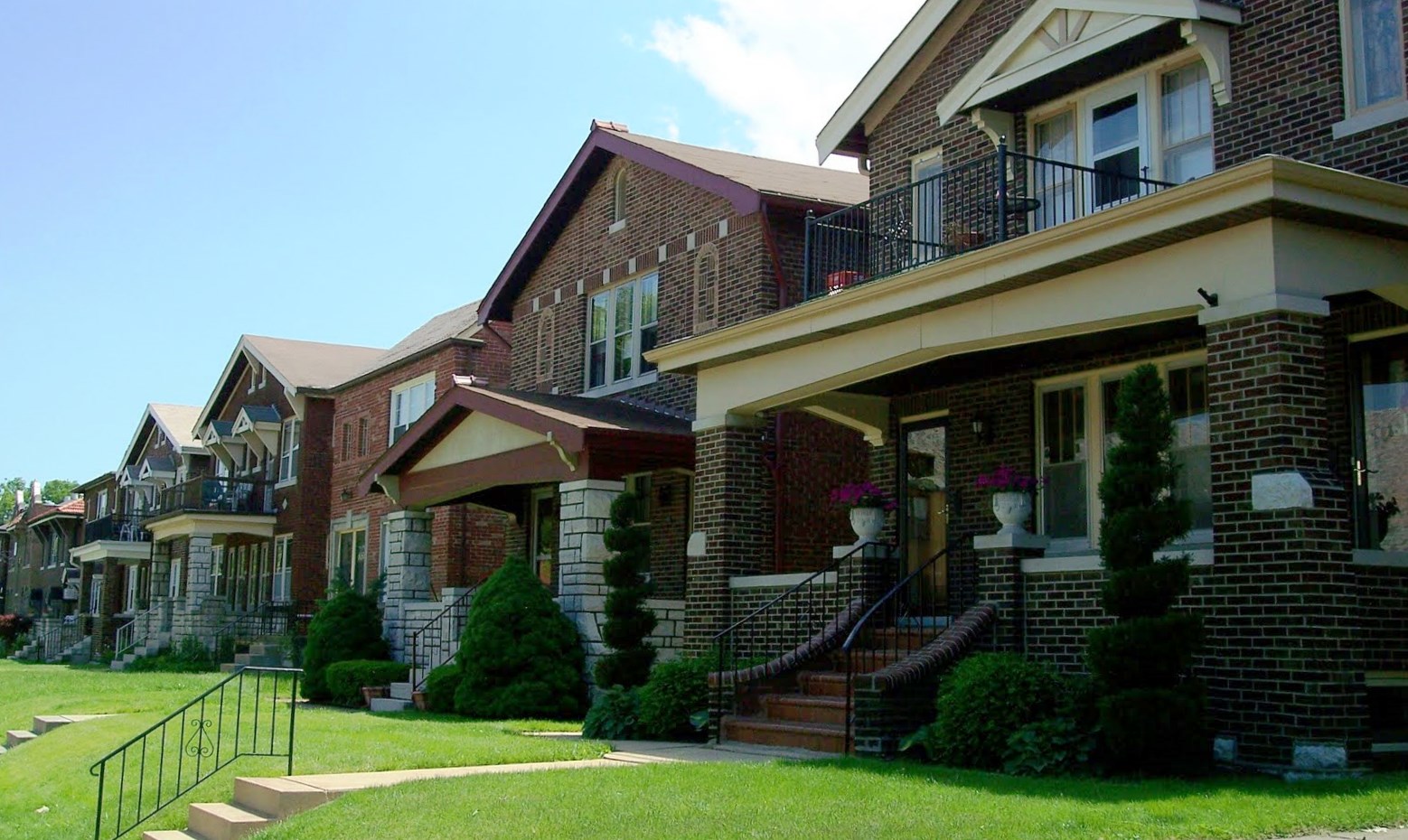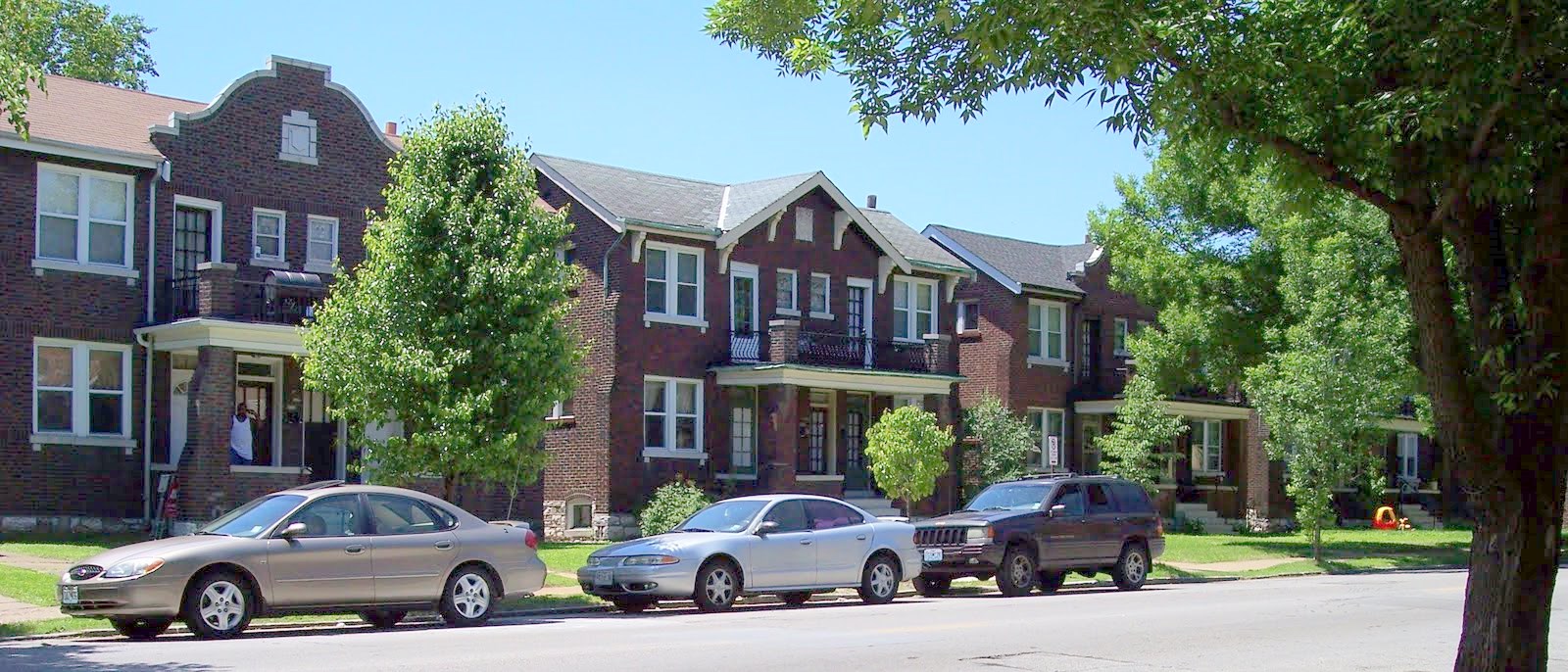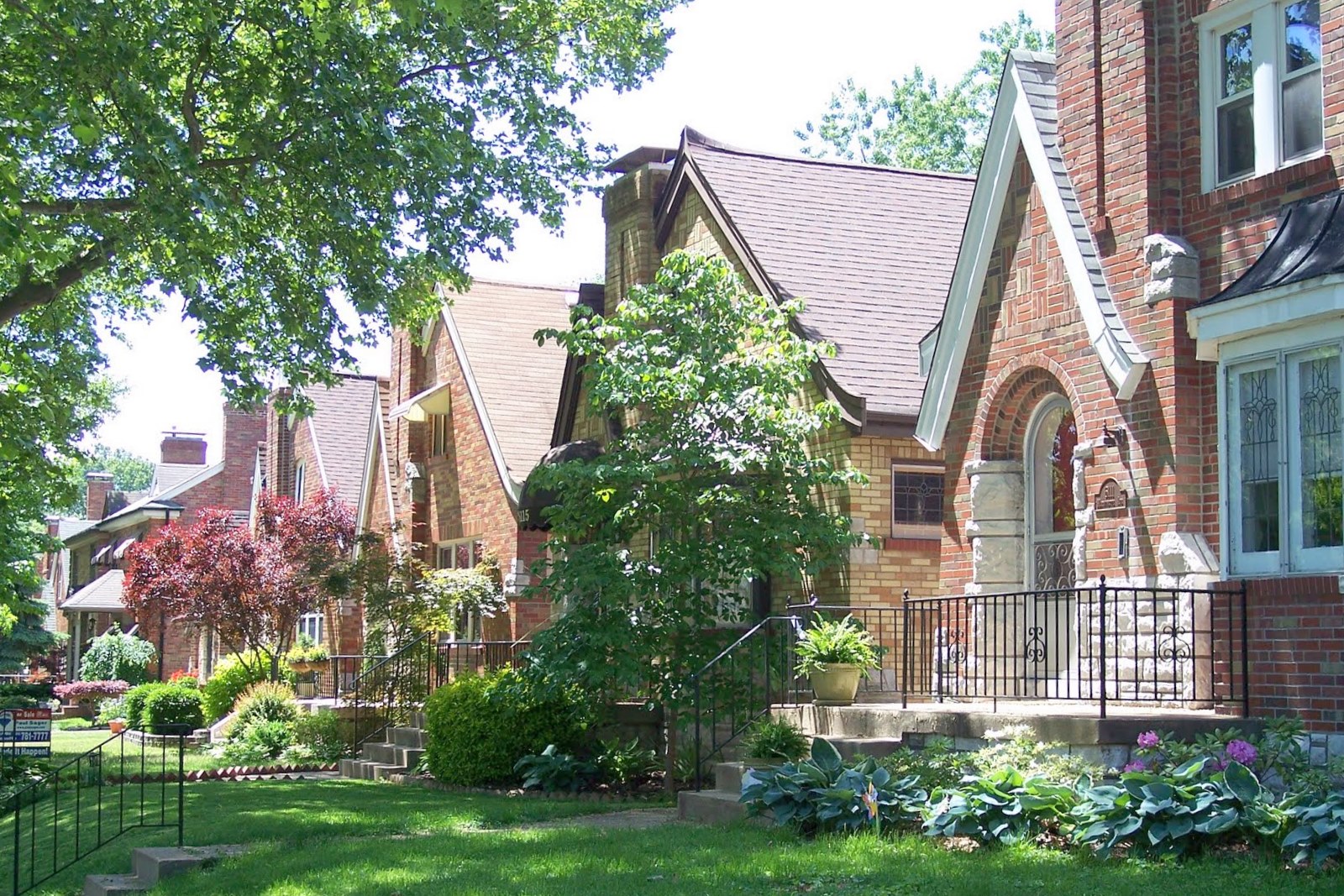 Some of the best gingerbread homes this side of Princeton Heights and Southampton can be found in Holly Hills: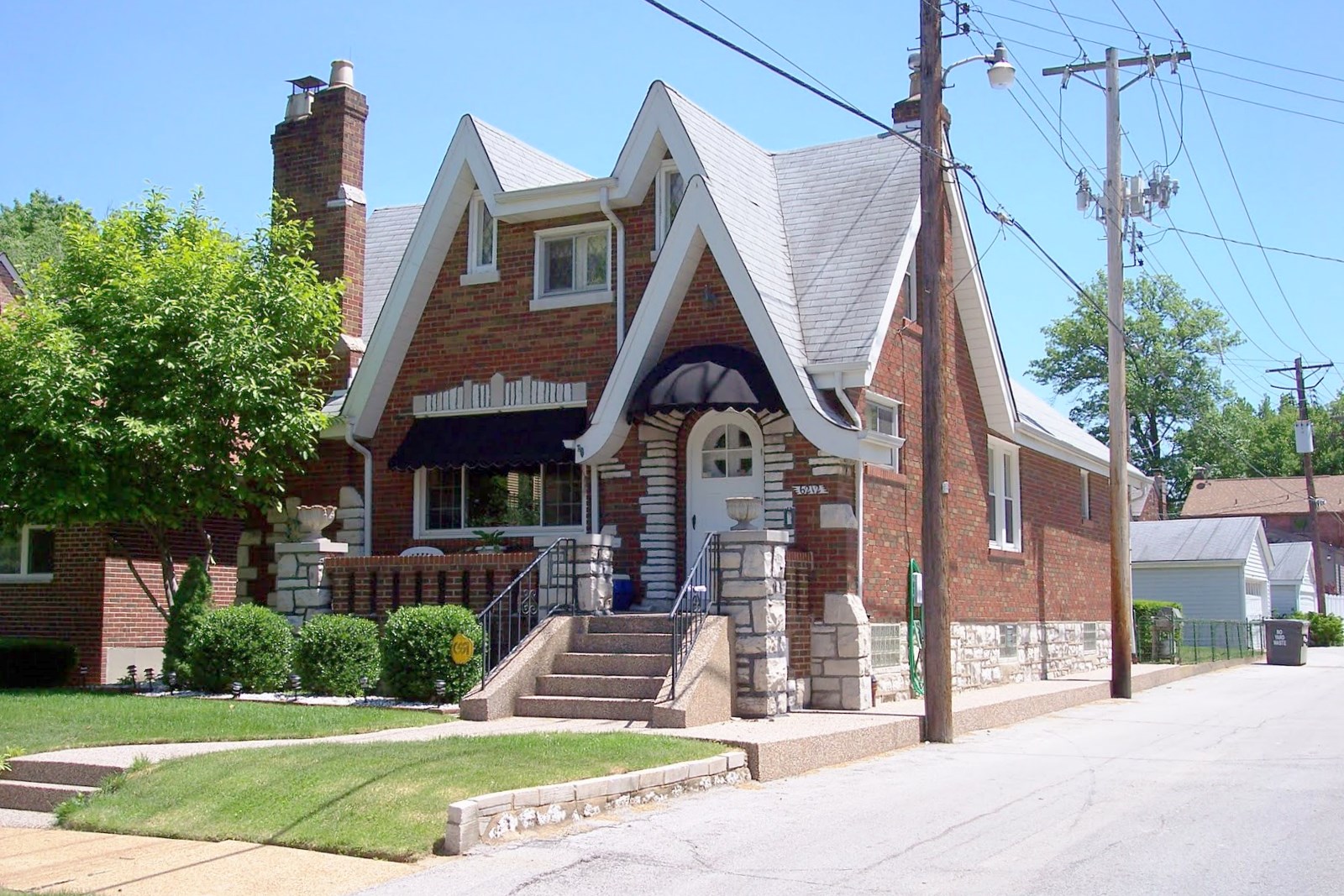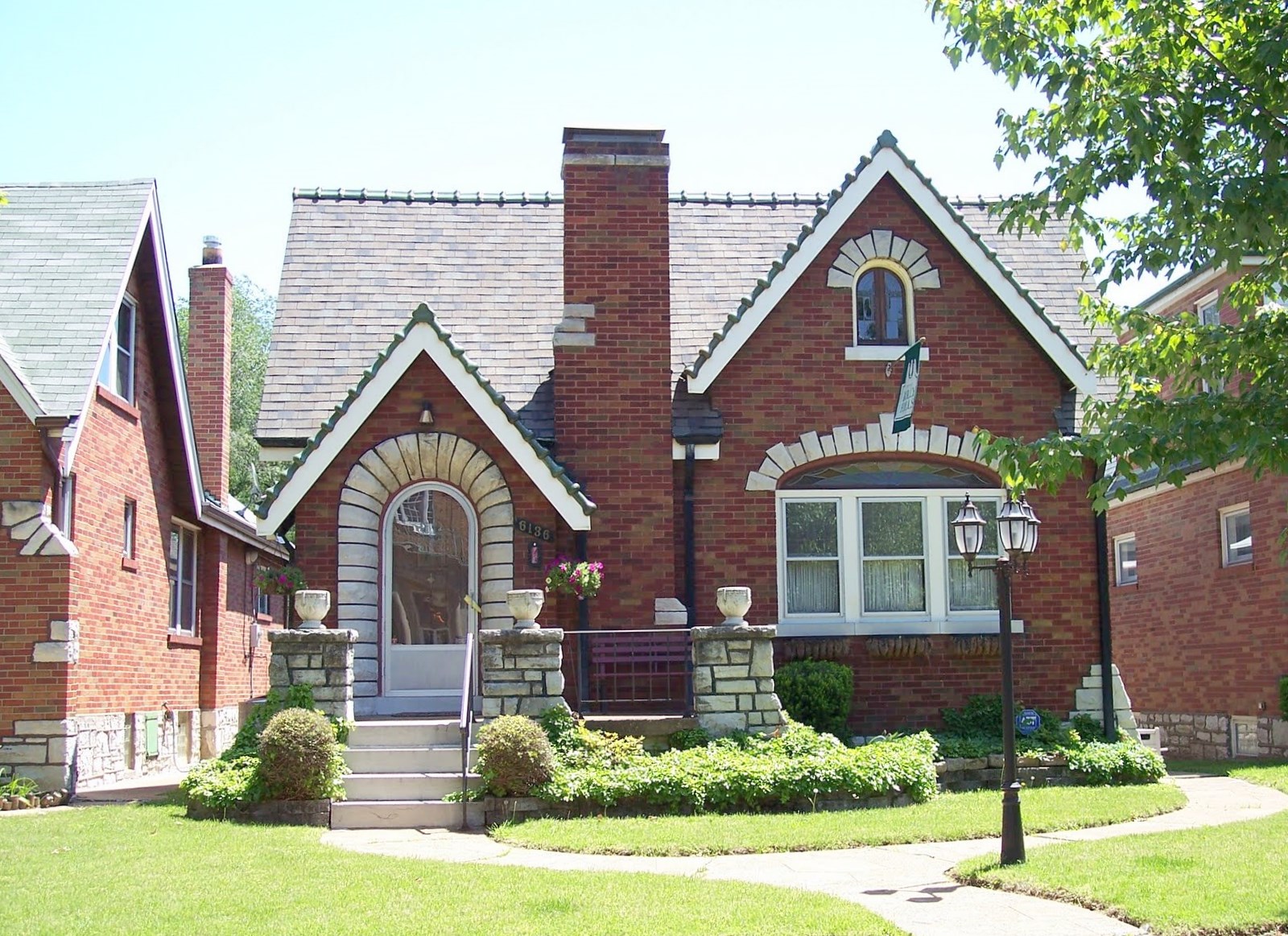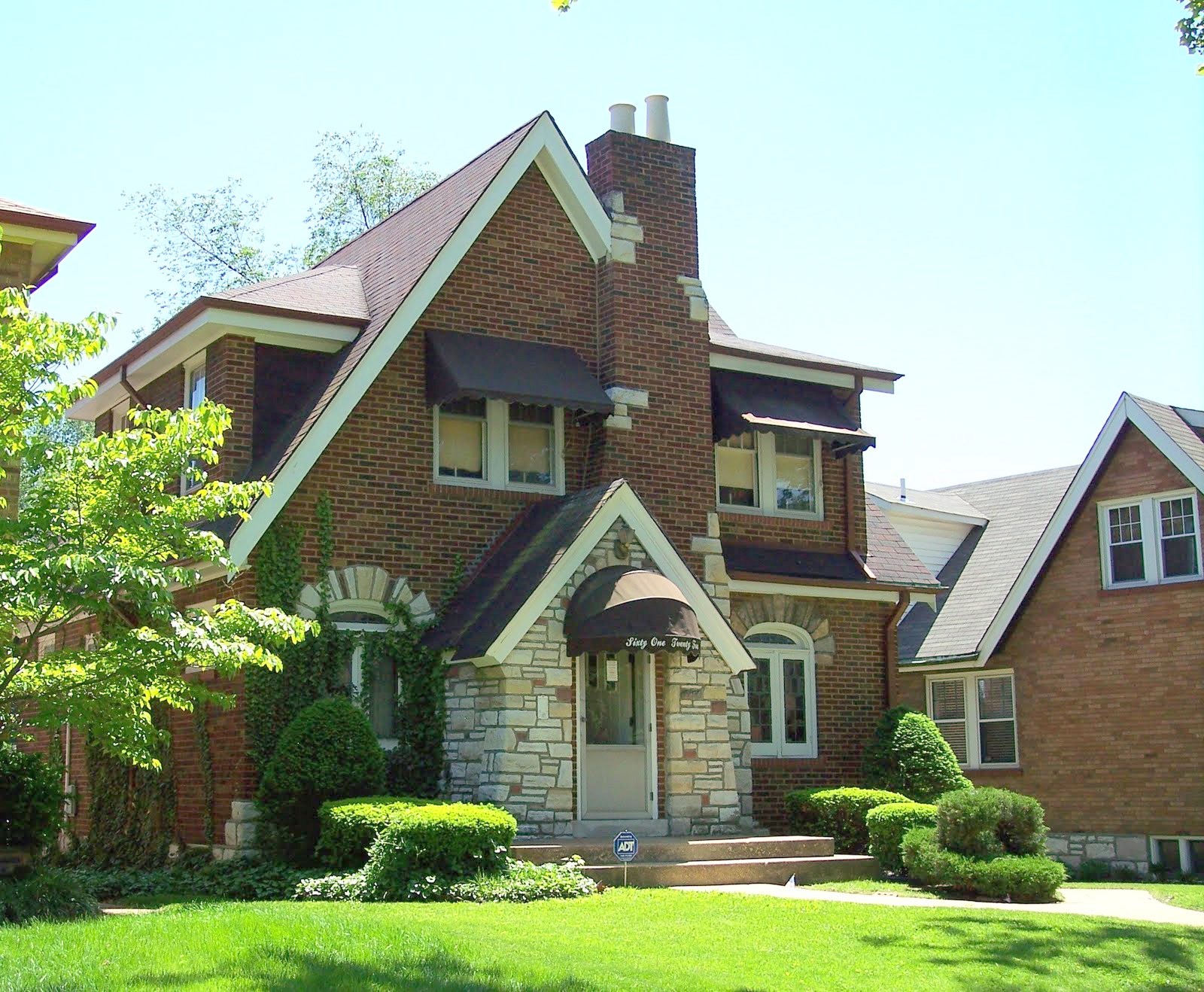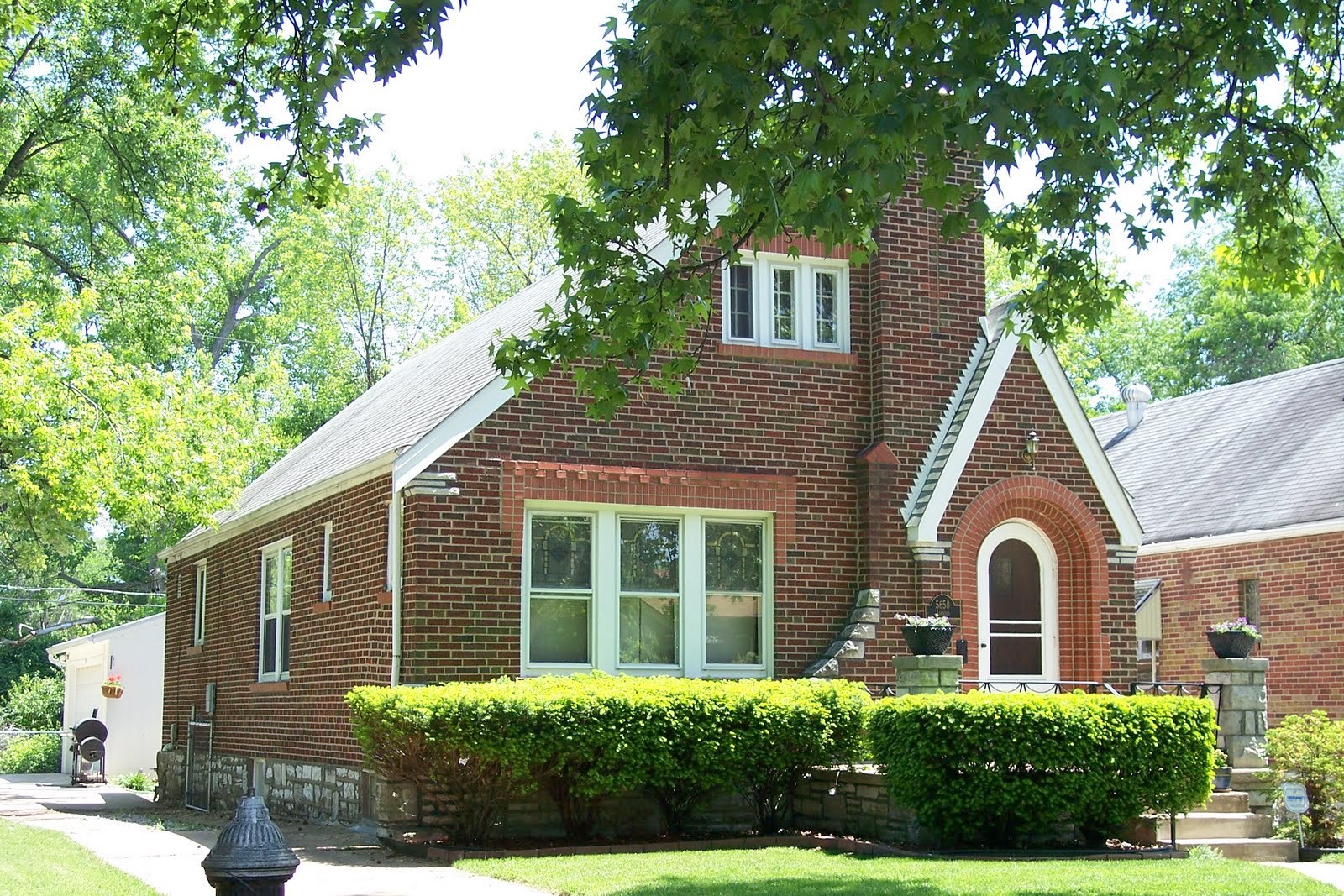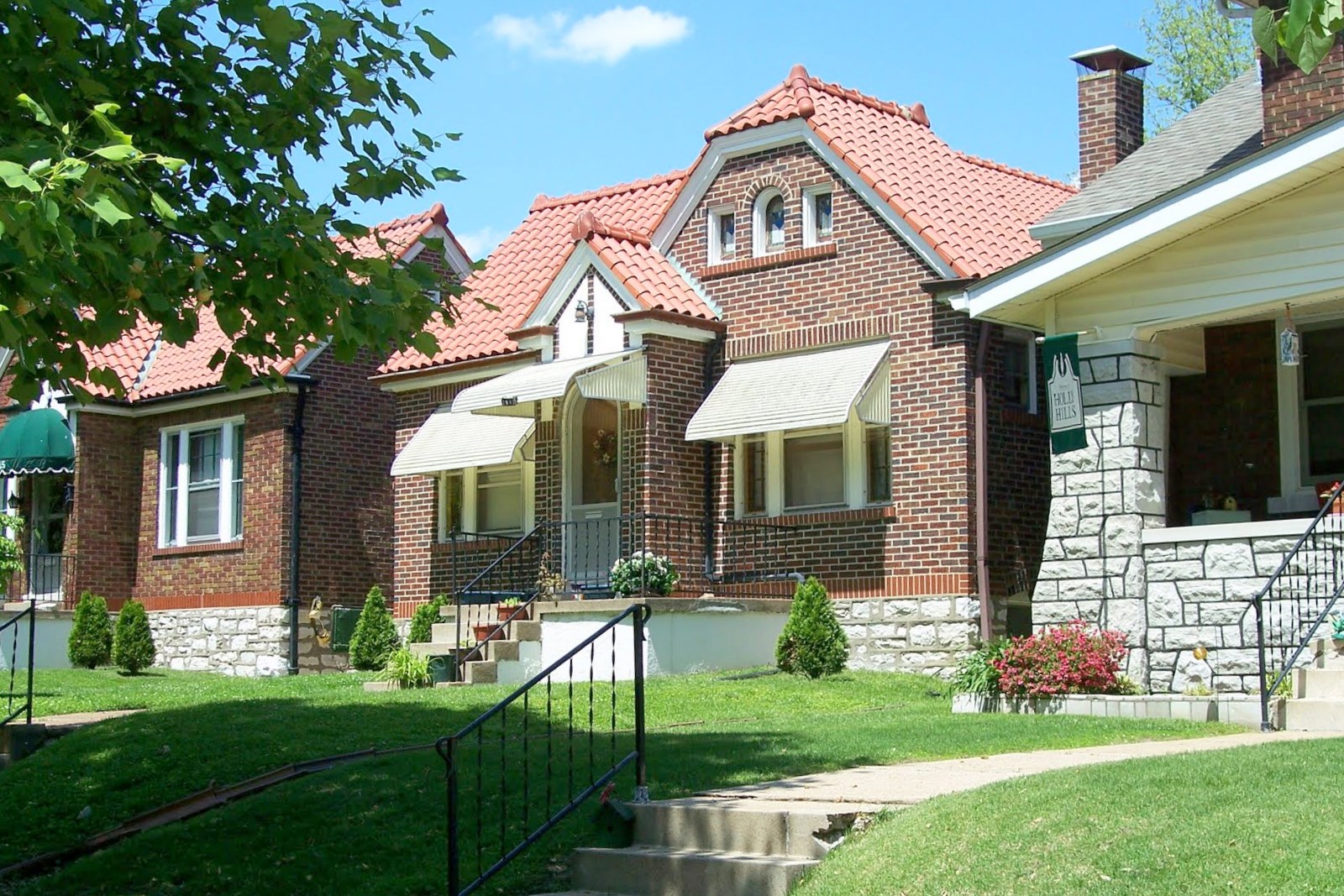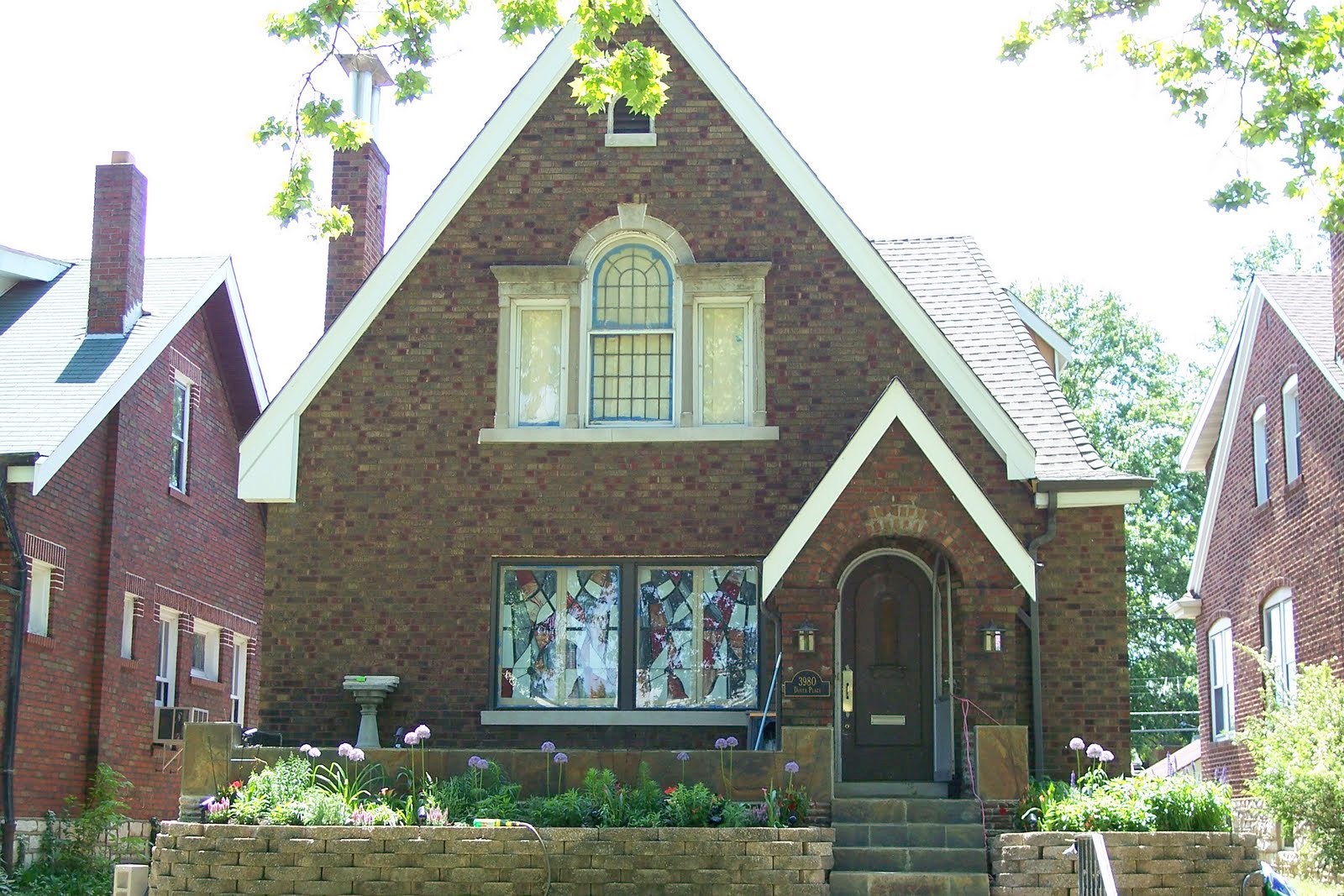 And some of our favorites: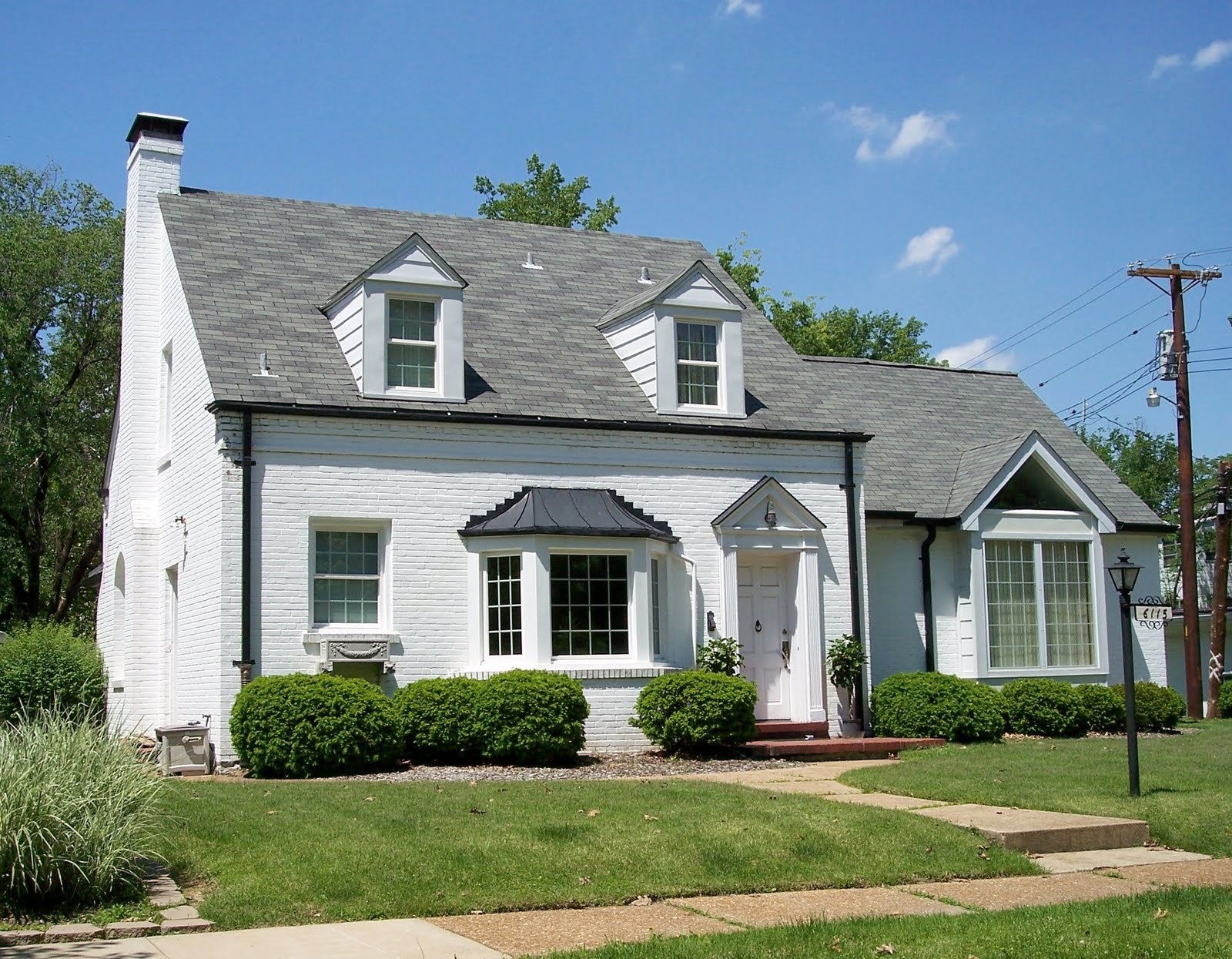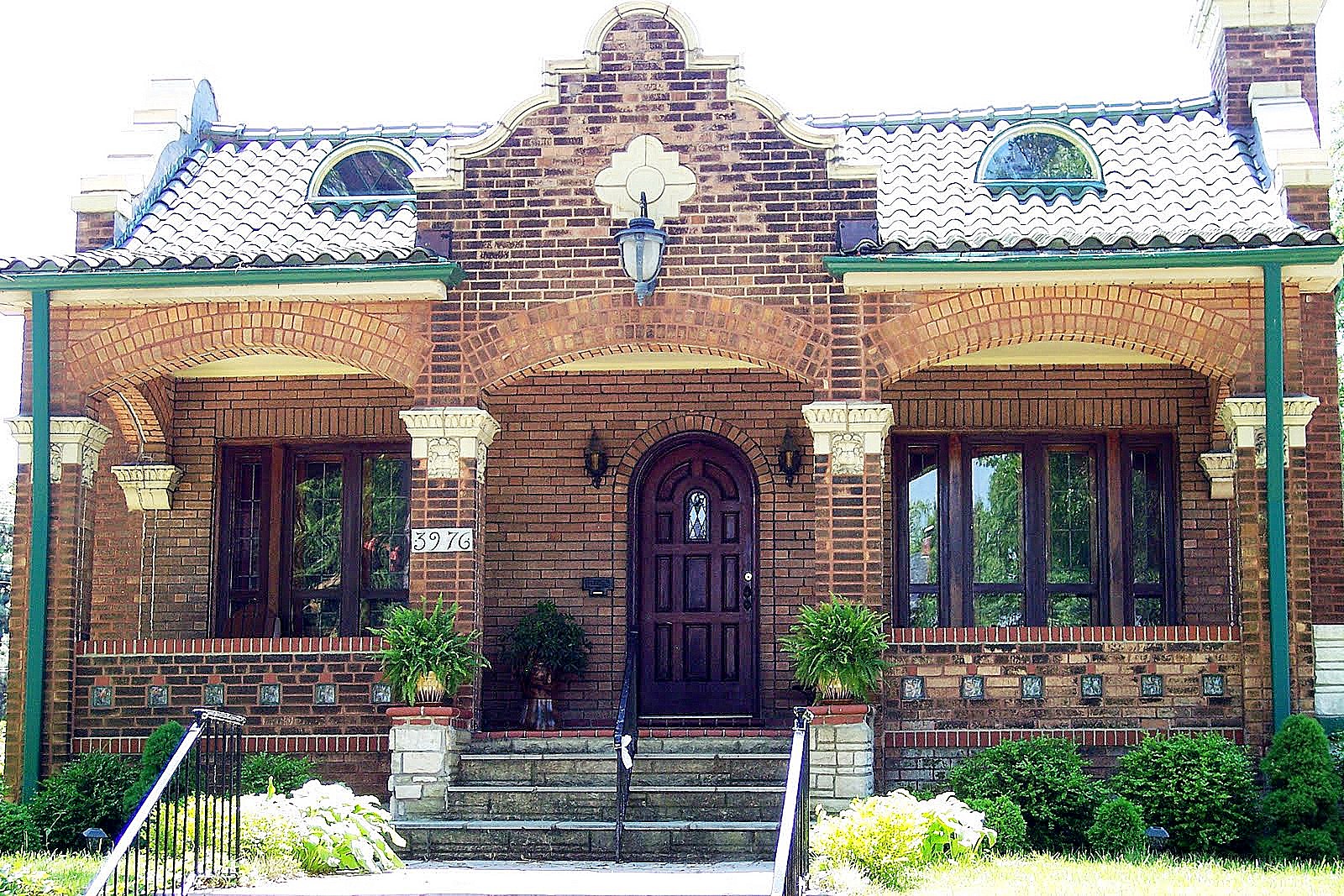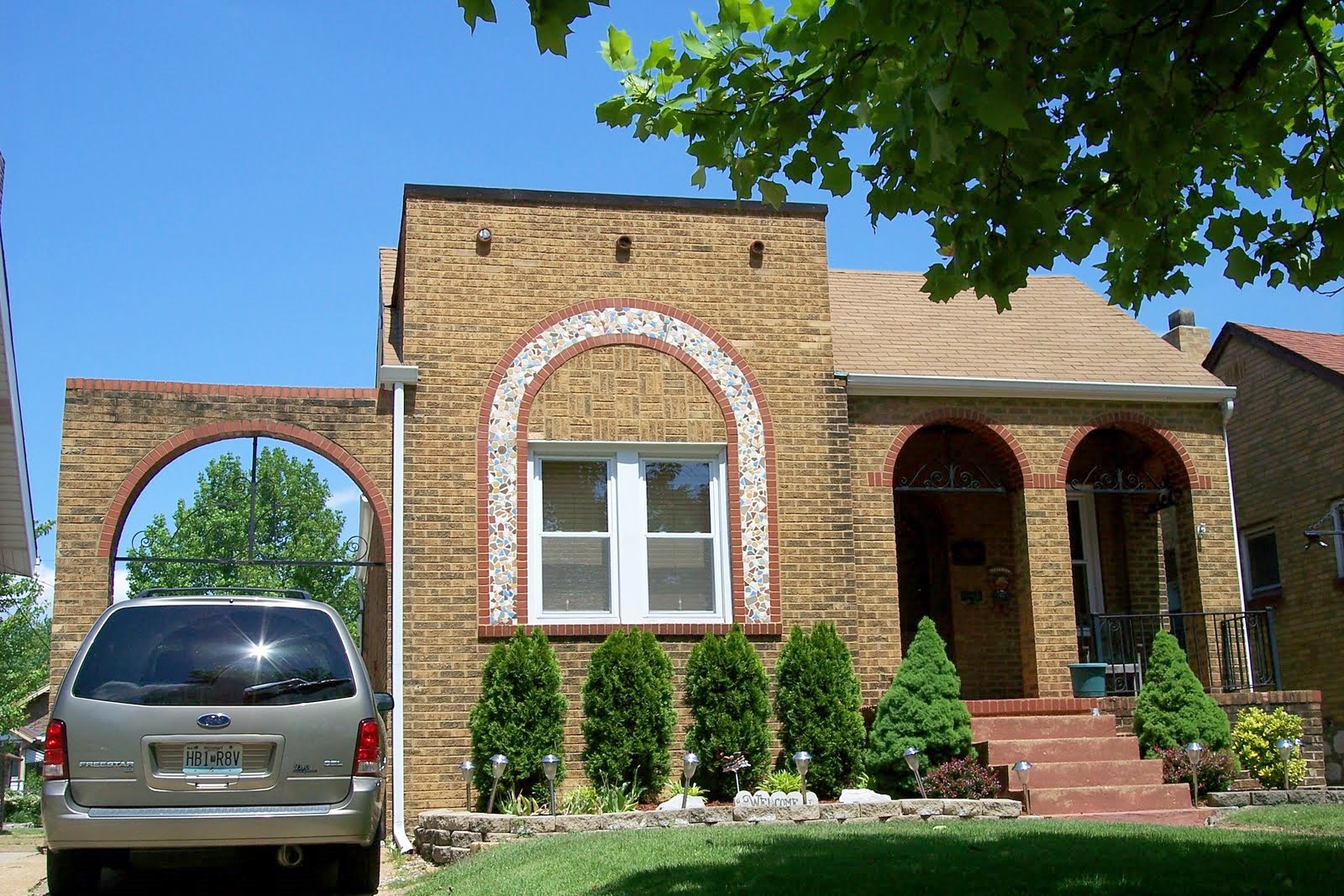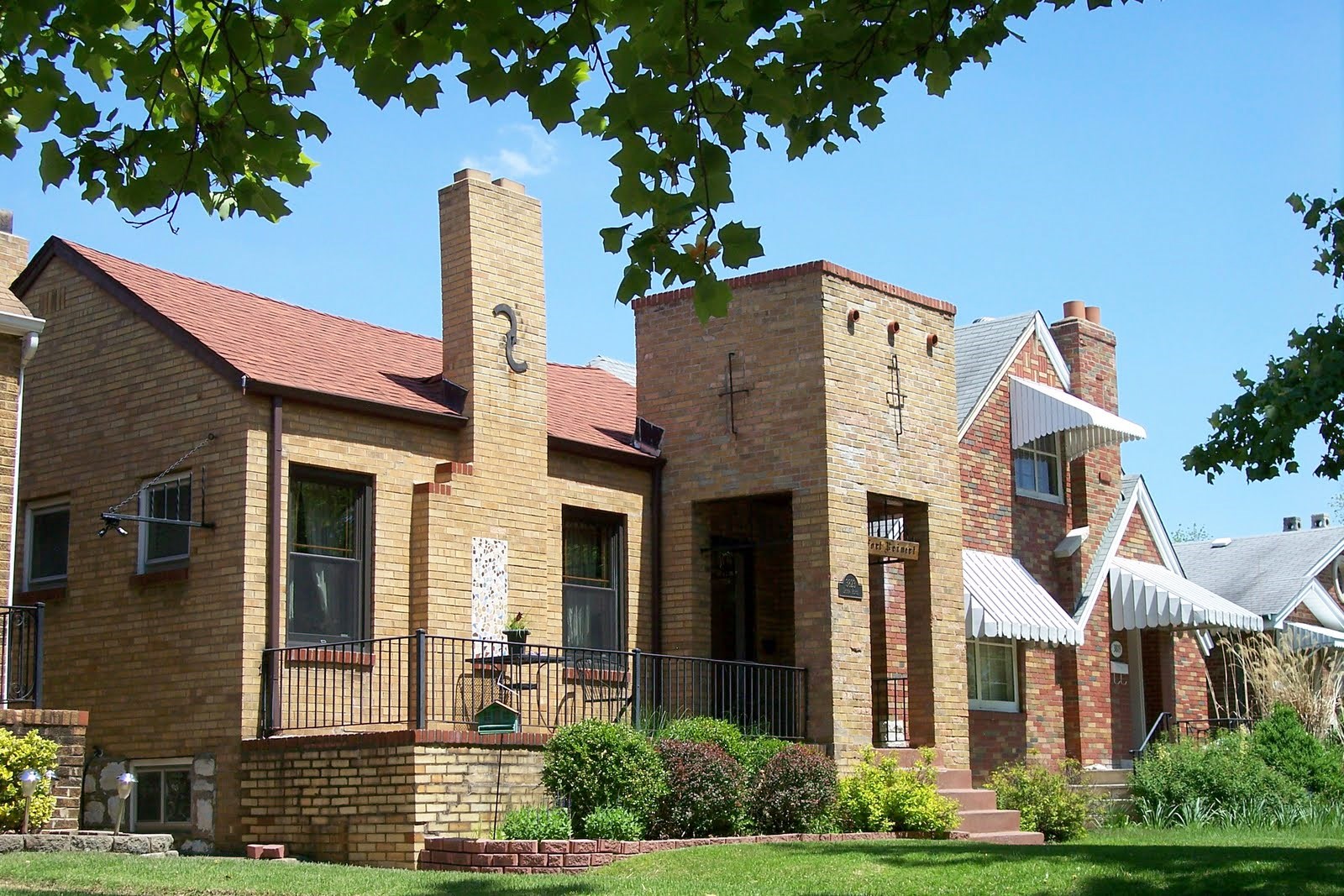 The churches in Holly Hills add to the tight knit fabric of the neighborhood.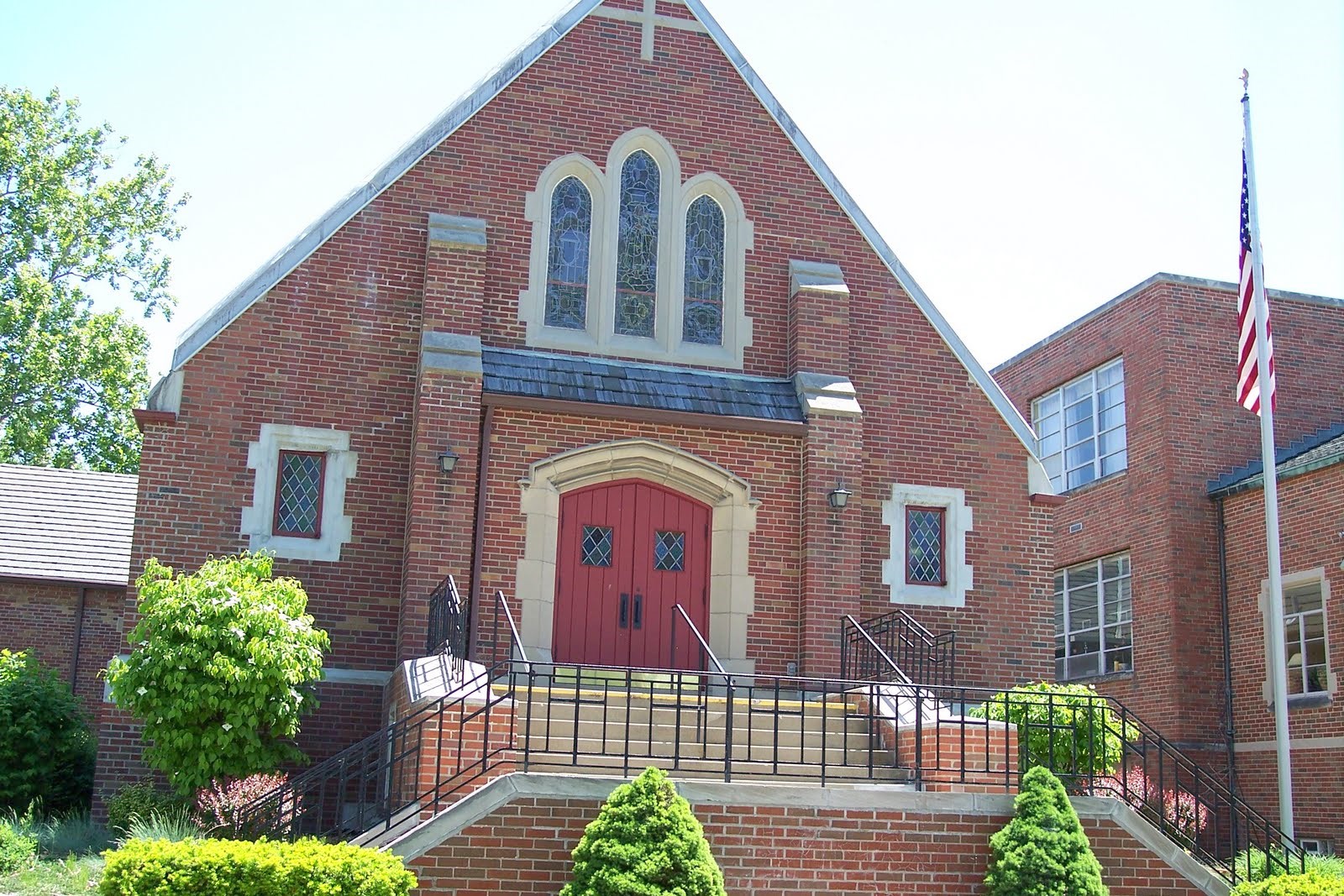 St. Stephens on Wilmington is a good example. They have one of the best parish picnics in town, as the homes/apartments across the street frame the picnic quite nicely, never letting you forget you're right smack dab in the middle of a densely populated neighborhood.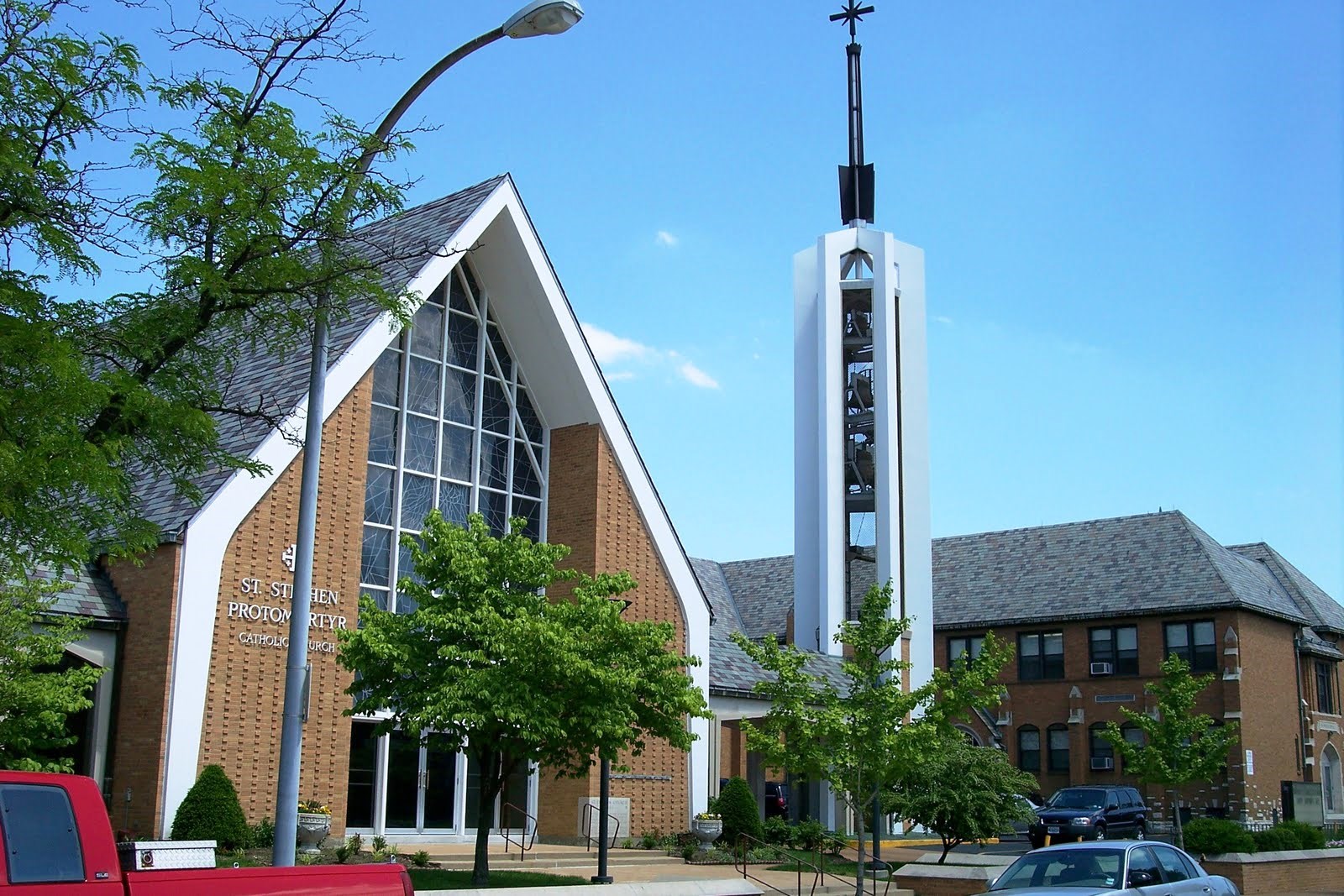 There is a large community garden on the lot at Bates/Arendes. Neighbors rent beds and grow fruits and veggies of all kinds, some of which are donated to a local food bank. There is a bee keeper who is raising his own honey.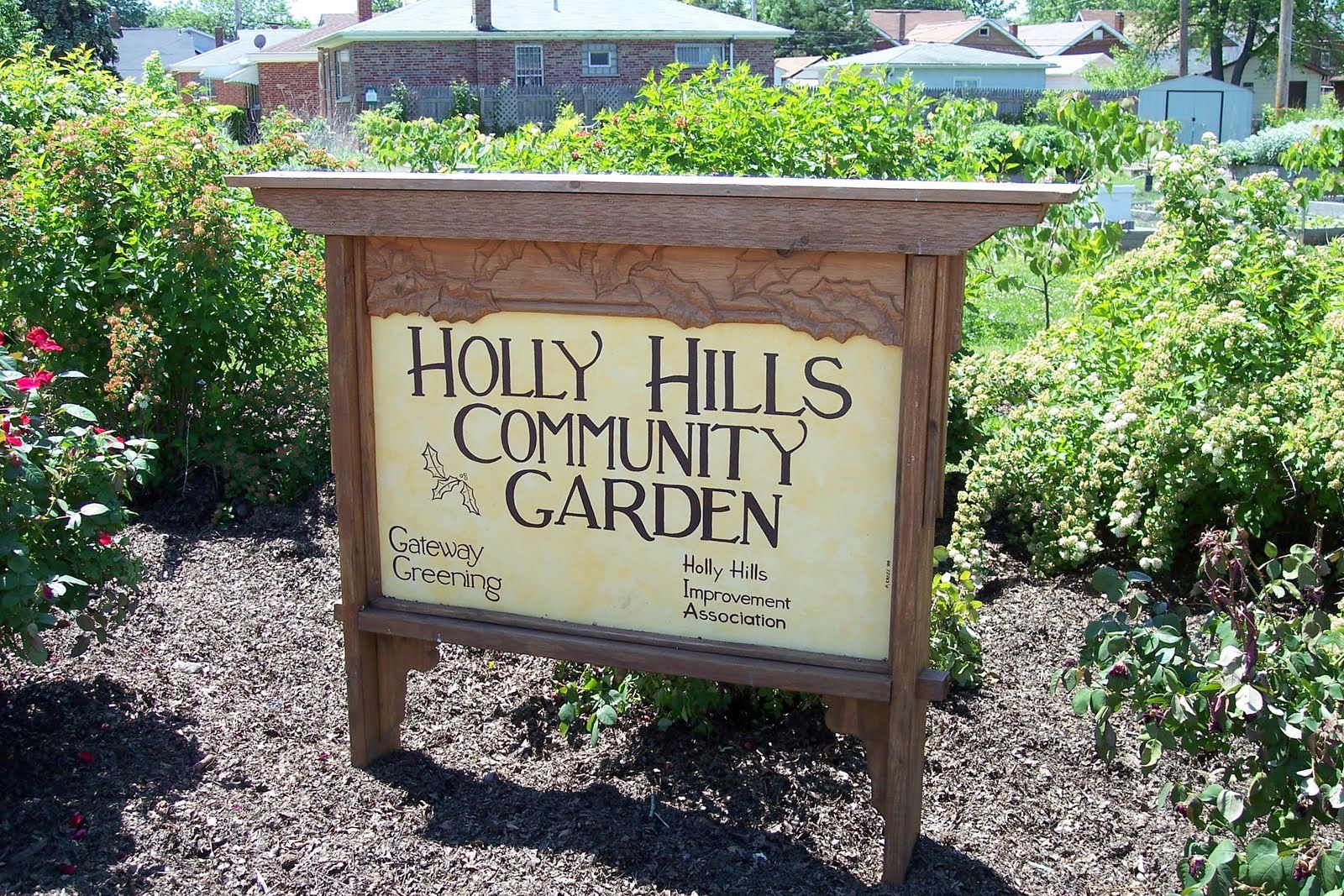 There are many smaller shotguns, and post war sided homes in the blocks just south and north of Bates that add to the density.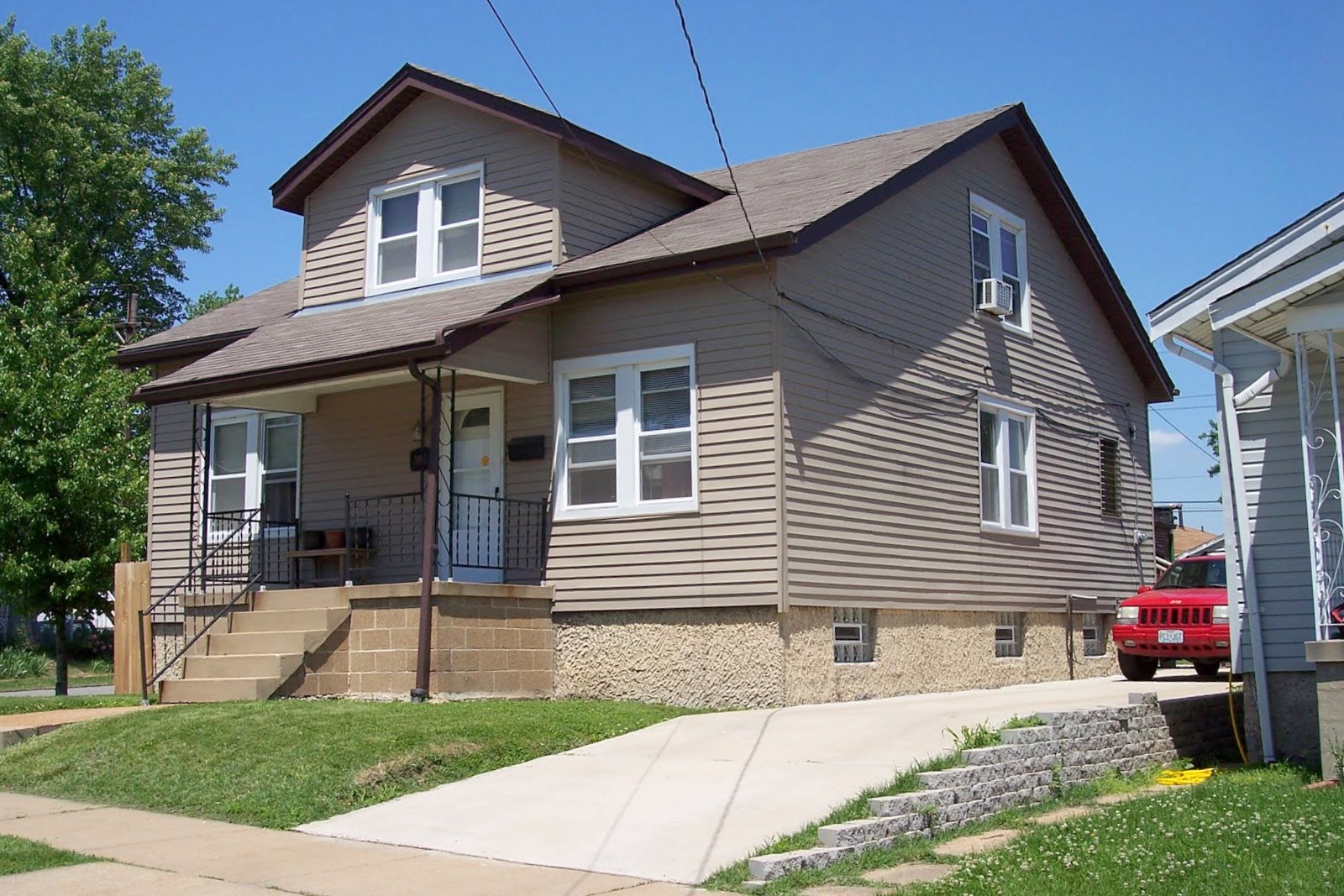 Bates has many multi-family properties. Some of which have had lots of dubious activity occurring there. This is nothing though compared to other neighborhoods, and some property owners are taking matters into their own hands to curb the ignorant behavior of the tenants by erecting fencing (legally under permit) and installing surveillance cameras.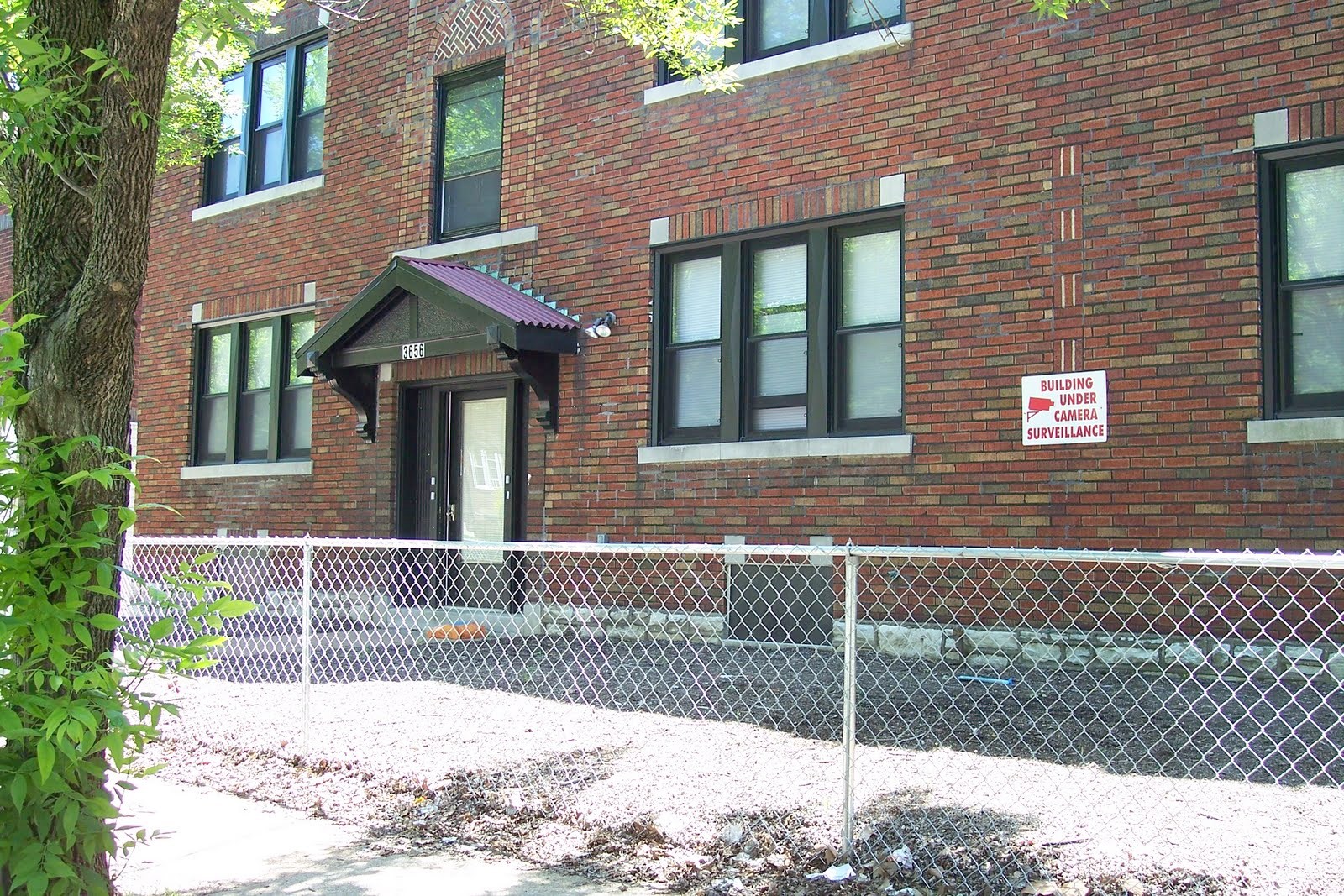 This place needs to be a coffee shop: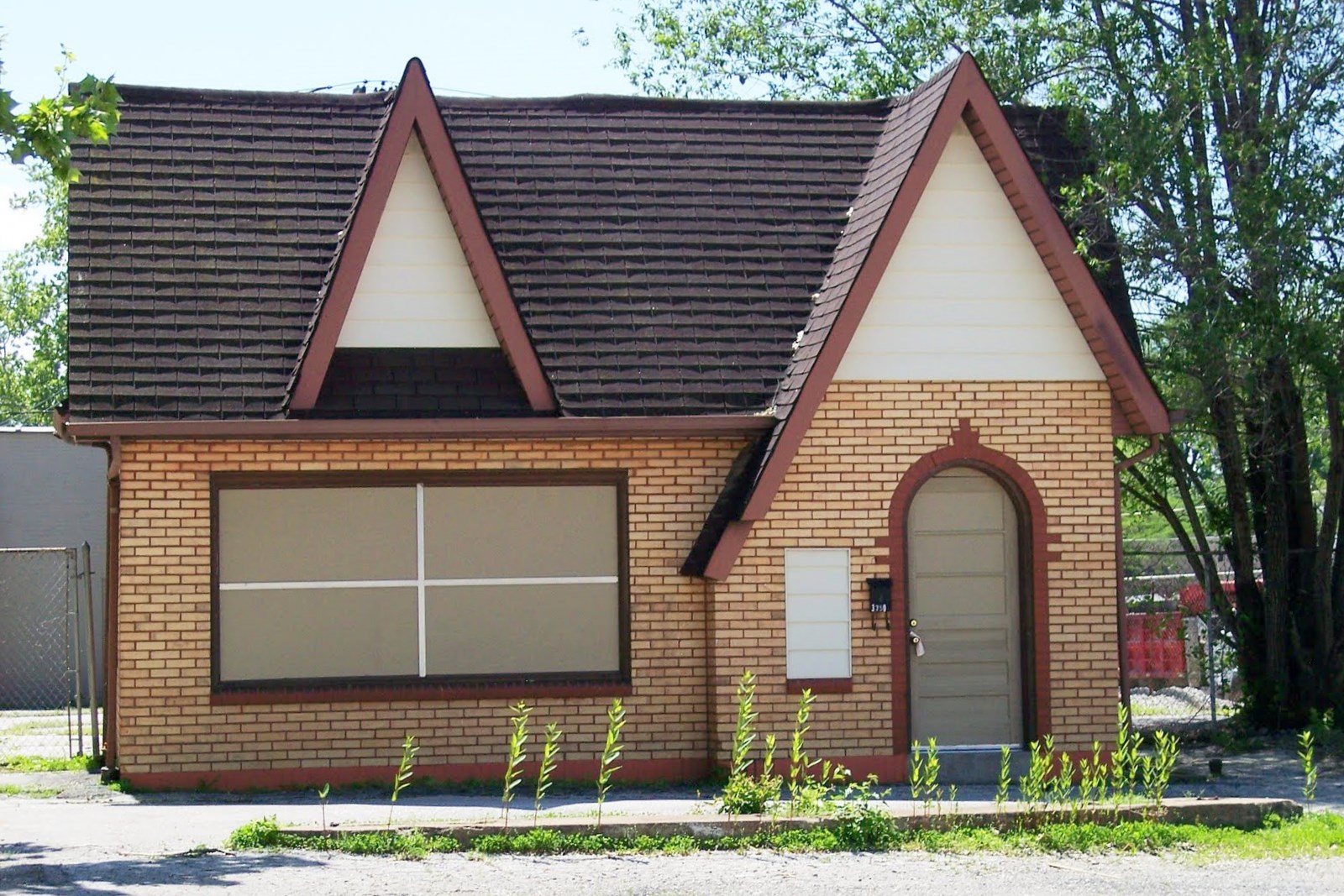 If you've never visited Holly Hills or Carondelet Park, you are missing out on one of the most beautiful, serene neighborhoods areas in the city. In addition to the amazing housing stock, you will find some of the finest, kindest people anywhere in the city pridefully calling Holly Hills home.
History of street names in Holly Hills:
Adkins Avenue: Named after Henry Adkins, a steamboat captain.
Alexander Street: Named after Alexander Lacey Lyle who owned the estate that later became Carondelet Park.
Alma Avenue: First appeared in the Arcadia Heights subdivision of 1913. The name began to be popular after British troops fought at the Battle of Alma, a river in the Crimea, in 1854.
Arendes Drive: Gus Arendes was one of the three developers of the neighborhood.
Bates Street: Named after Frederick Bates, the second governor of Missouri.
Bellerive Boulevard: Named for Louis St. Ange de Bellerive, a commandant from Illinois. He governed the village of St. Louis before the arrival of the first Spanish governor.
Bowen Street: Named for Confederate General John Bowen, a former St. Louis neighbor of Ulysses S. Grant.
Burgen Avenue: In 1909 the Burgen Place subdivision was named from the Burgenland province in eastern Austria.
Carondelet Park: The park was named after the village of Carondelet. The village was named in 1794 by Clement DeLore in honor of Baron Francois Louis Hector de Carondelet, Governor General of the Spanish-Louisiana Province.
Concordia Avenue: The private Concordia Heights subdivision of 1910 which was named for the nearby Concordia Cemetery. Concordia was the ancient Roman goddess of harmony or peace.
Coronado Avenue: The three developers of Holly Hills, Federer, Livingston and Arendes, made plans at the Coronado hotel, and named one of the streets in its honor.
Dewey Avenue: Named for Admiral George Dewey, a hero of the Spanish American war.
Dover Place: One of the developers was originally from Delaware, and named two streets after Delaware cities: Dover and Wilmington.
Federer Place: William Federer was one of the three developers of the neighborhood.
Fillmore Street: Named after United States President Millard Fillmore.
Grand Boulevard: Hiriam Leffingwell, one of the original Forest Park founders, envisioned a broad boulevard stretching from the Mississippi River north of the city to the river south of the city. When he couldn't get buy-in on his desire to name it Lindell Boulevard, due to its proximity to Peter and Jesse Lindell's property, he settled on calling it "grand boulevard."
Haven Street: Originally named after Edward Haren, a landowner and banker, a street sign was printed wrong and never fixed. The street has ever since been known as Haven.
Holly Hills Boulevard: Named after the neighborhood, which in turn was named after Hollywood.
Iron Street: Named after the Iron Mountain Railroad.
Leona Street: First appeared in the Leona Place subdivision of 1923.
Livingston Drive: Donald Livingston was one of the three developers of the neighborhood.
Loughborough Avenue: Named for surveyor John M. Loughborough.
Marwinette Avenue: Marwinette is a composite name of the wives of the three developers of Holly Hills: MARie Federer, WINifred Livingston and JeanETTE Arendes.
Morganford Road: Morganford Road originally led to a ford on the River Des Peres owned by James Morgan. "Morgan's Ford" was eventually shortened to Morganford.
Newport Avenue: Named after an original subdivision from 1908.
Ray Avenue: Named for Frederick Ray, an area developer.
Rosa Avenue: Possibly named after an original subdivision named Rosa Park, or it may be named after Rosa Weil.
Toenges Avenue: Named for a subdivision developer in 1922.
Tyrolean Avenue: Named after a region in Austria because it was originally in a subdivision called Austria Heights.
Wilmington Avenue: One of the developers was originally from Delaware, and named two streets after Delaware cities: Dover and Wilmington.
**In May, 2020 I revisited the neighborhood and the following includes updated commentary and photos.***
Misses On Original Tour
For the most part, I think I did it justice. However, I didn't show the homes in the area north of Bates, up the RR tracks to Walsh and then Grand. There is a change in elevation to the north and you see homes with larger setbacks, and steep front yards. This is the part of the neighborhood that has not seen the same level of care and upkeep that you'll see elsewhere. There is a metal works factory with cork ball and fuzz ball fields across from it. This is the Gateway Corkball Club (since 1929) across the street. That was a huge miss. The Corkball legacy is a strong one as Gen X'ers played fuzzball in the Woerner School back lot when I was living there in the 90s.
Man, these are the cleanest alleys anywhere in the city, maybe St. Louis Hills will give em a run for the money. I bet there is a neighborhood gossip page for people who throw recycling materials in the brown dumpsters. If you the obsessive compulsive type who can't stand dumping and poor neighbor etiquette, this is a place you will thrive.
And of course, you can't include all the homes in the pics I've posted, but I missed some that we've been in or we dreamed of owning when we moved here from Illinois and were in our 20's and loving life before we had bills and other stuff that piles up. Ah, to be young in the city, but even better to stay and root down. I'm getting verklempt.
Noticeable Changes
To the credit of the residents here, the landscaping game has been modernized. Less yews and zoysia and more natives and sustainable, permeable plantings. This place is spic-n-span clean.
Traffic calming efforts on Leona are much welcomed. A speed hump is perfectly placed right in front of Woerner School where lots of young students and their parents are crossing back and forth during the school year. There is a large median planter that was placed at Holly Hills and Leona to define the intersection with garden medians on all four corners. Well done.
Frankly, I don't expect many changes here in the 2020 Census or the foreseeable future. It is near 100% occupied and so stable, I think Holly Hills "is what it is" and that (thankfully) will stay the same for a while.
So to get the finger on the pulse of the current resident vibe, I checked in with a trusted source who has lived in the neighborhood since the 90s to get a feel for what has changed in the last 25 years. She sees more racial diversity and younger people walking around, especially in the park. She's witnessed "African women in hijabs and gorgeous colorful fabric skirts racing in bare feet with their little children in the grass and Mexican music blasting out of parked cars."
She's also witnessed an increased diversity of uses in the park as well as the people. "The Tuesday night Big Shark bike races are a stunning flash of color. Birders in camo spying owlets nesting in a hollow of a tree by the horseshoe lake and hipsters picnicking on a blanket. Used to be the same handful of people walking or fishing or pitching the occasional horseshoe. Now we have pickle ball courts and paths that connect to the YMCA and the bike path and a bird watching area sponsored by the Audubon society mixed with homeless dudes hanging out in the Victorian pavilion and little kids on the playground. Pretty rich pageant of life."
There you have it.
What Are The Future Needs?
The neighborhood is "built out", so you can't say infill on the empty lots.
There are a couple rare examples of new construction, but again they are rare.
Restaurants, or taverns, I suppose on the interior neighborhood; but ,corner retail spaces are limited.
I have always dreamed of the metal and neon sign and vitrolite corner building coming back to life. A most perfect mixed use building at Holly Hills and Morgan Ford is a gem. Imagine apartments on top and small bakery, coffee, tavern, Eastern European treats, you name it in the small retail storefronts.
Traffic calming on Bates toward Morgan Ford would be my only suggestion. The RR tracks east of Arendes are natural calmers, so one to the west would be welcomed. The street tree game is strong. The place is orderly and so serene. If you like the 1920's vibes, you will love it here.
Additional St. Louis City Talk Reading
What Makes A Good Street? – July 2008
Shortcuts – December, 2008
Carondelet Park – July, 2013
Carondelet Park Update – November, 2018
More photos from 2020 to cover the topics mentioned above, and some favorites I missed in the original post: