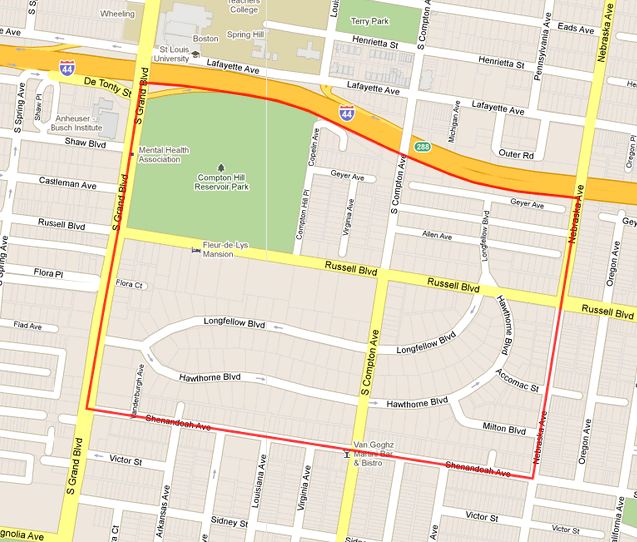 Compton Heights is one of the premier neighborhoods in St. Louis. Official neighborhood boundaries are Grand to the west, Shenandoah to the south, Nebraska to the east and Interstate 44 to the north. If you haven't checked this area out already, you must. You won't be disappointed by the winding streets south of Russell. Hawthorne and Longfellow are strikingly beautiful, as are the surrounding areas in Tower Grove East, Fox Park and Shaw. Let's start with the interesting places along Grand in CH:
The former Pelican's Restaurant is on the north side of Shenandoah. It was built in 1895 for local brewer Anton Griesedieck, who hired German-born Carl Anschuetz from Tony Faust's restaurant to run a first-class restaurant and "liquortorium." Mmmm liquortorium. I can't find a photo of the old neon Pelican sign that once adorned the corner of this building. If anyone has a photo please forward to me or post a link. This building is slated for renovation and redevelopment. I hope the old neon sign is somewhere safe while the building is in limbo, and that it gets reinstalled upon renovation.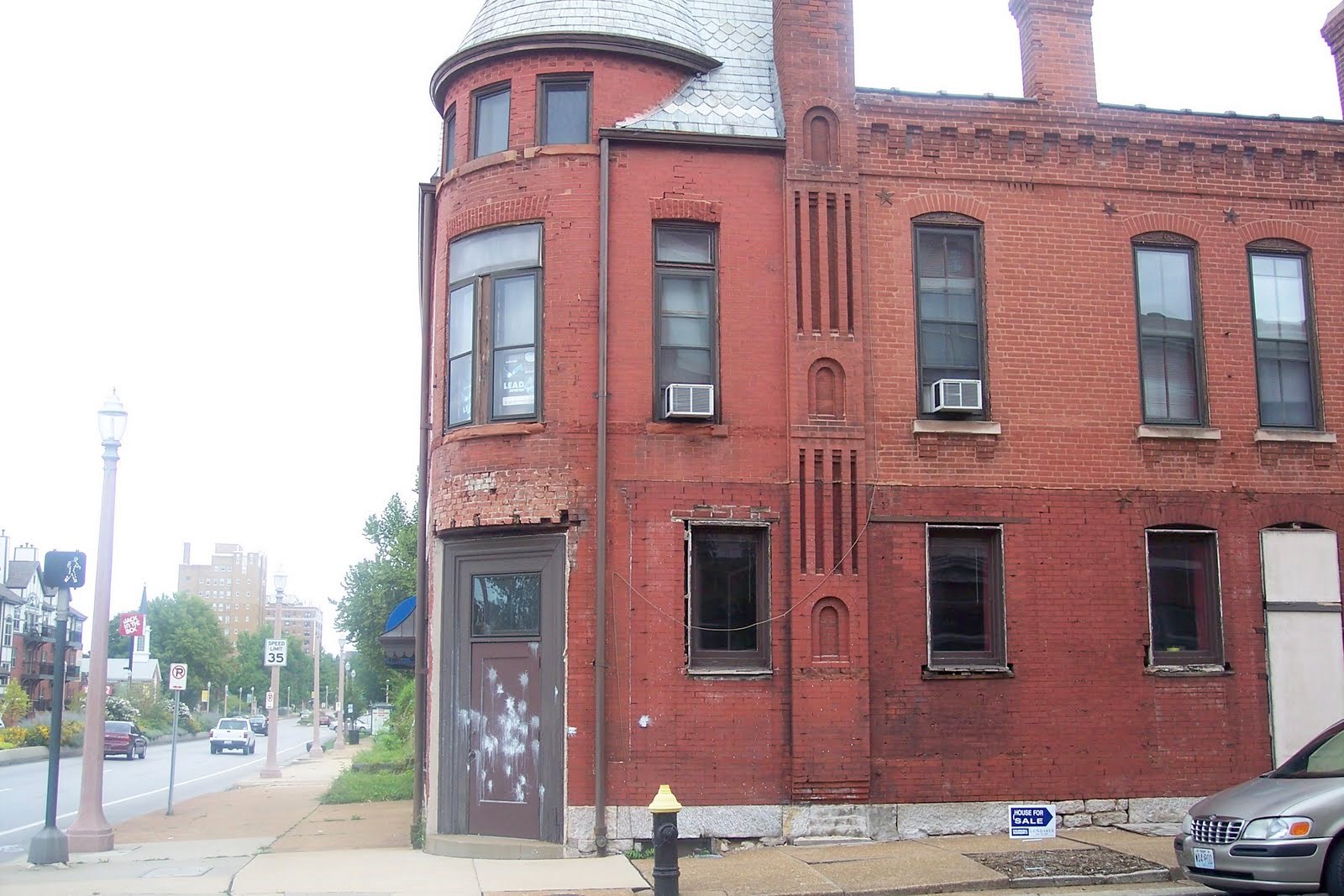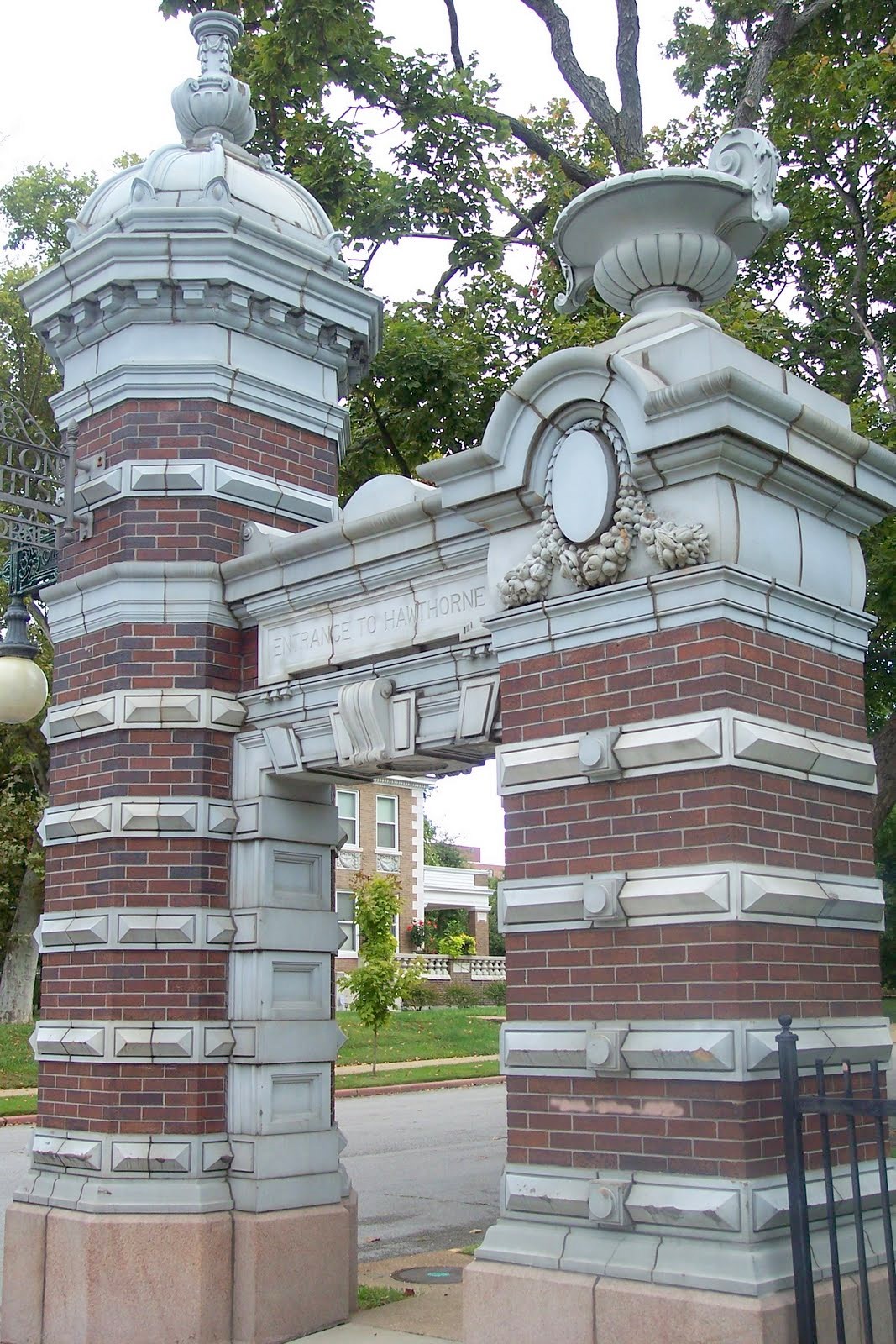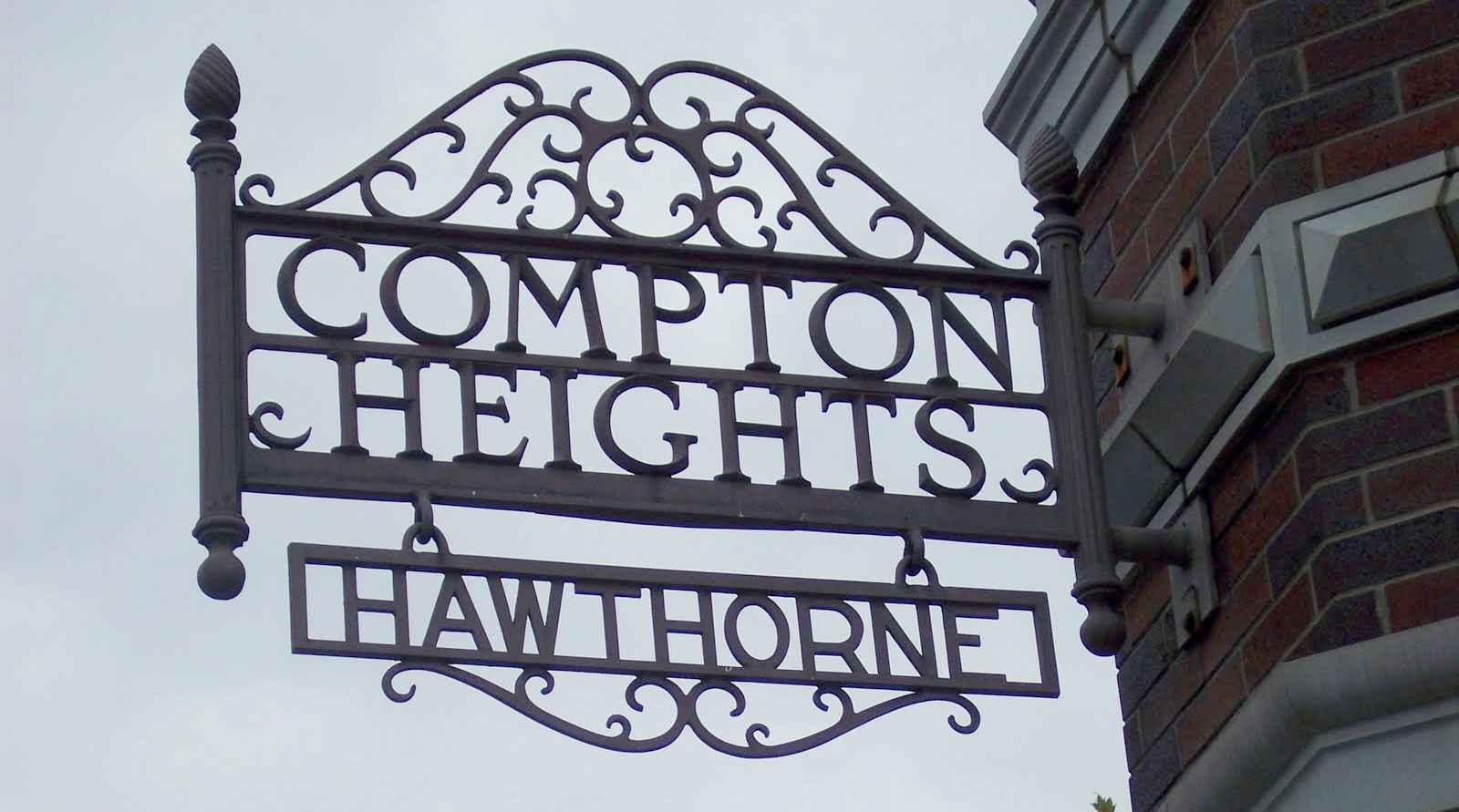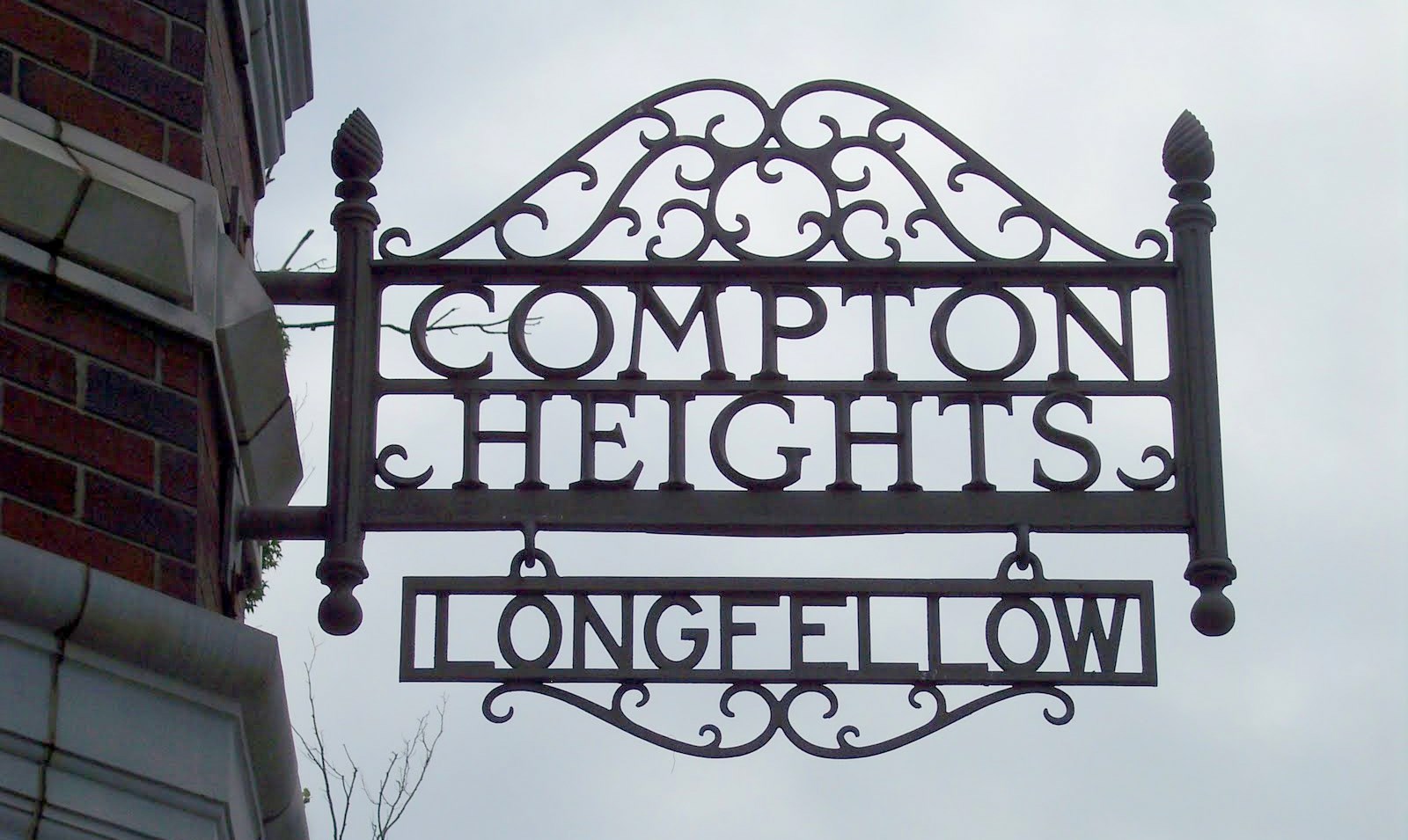 The old YMCA between the Pelican and the above Compton Heights gates is planned to be demolished for a new 3 story mixed use building (2232-56 S. Grand), though these plans are a couple years old now and seem to have fallen victim to the economic downtown.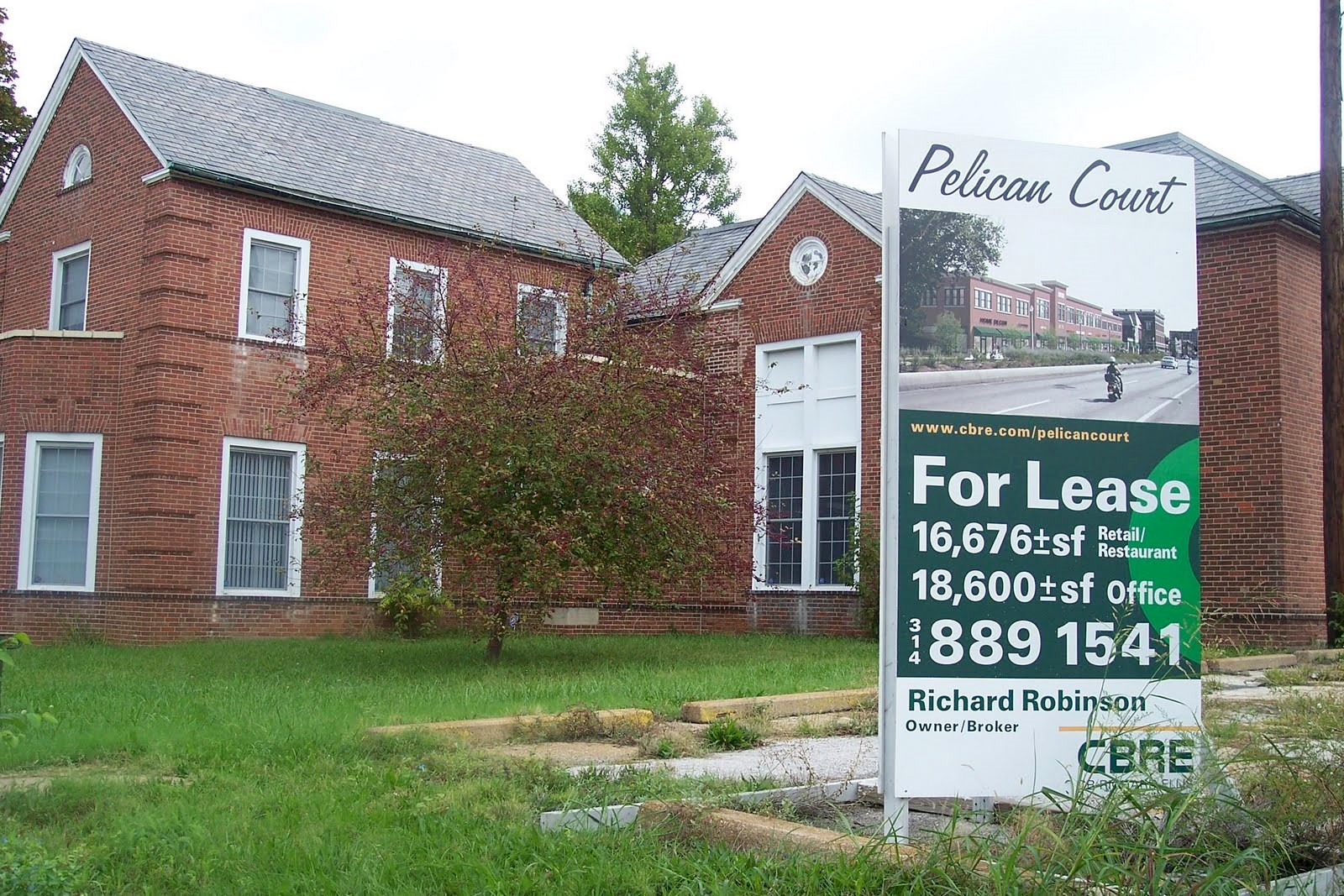 The proposed development looks very handsome and HAS PARKING IN THE REAR!!! Usually I would mourn the loss of an old building, but in this case, I think it would be a net gain to get a residential/office/retail building that is nicely scaled to the surrounding buildings on Grand.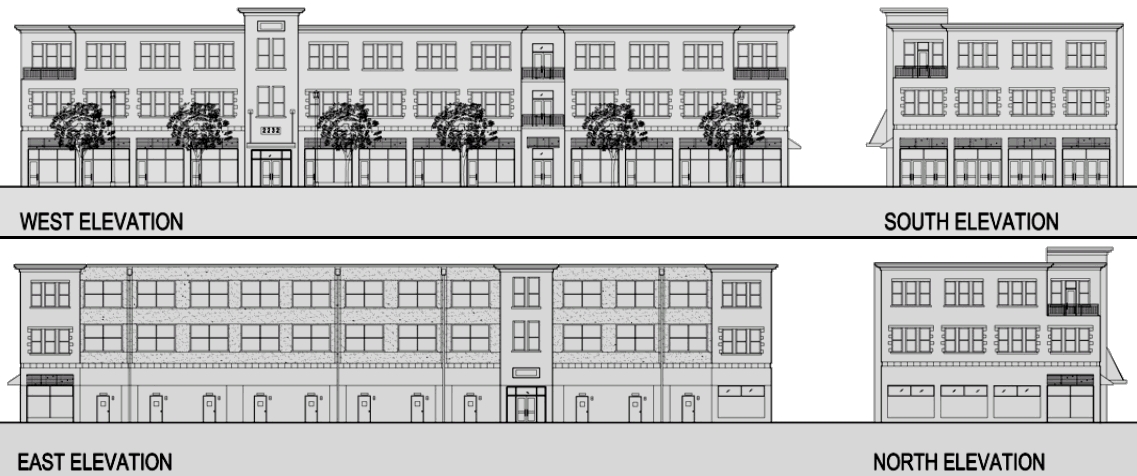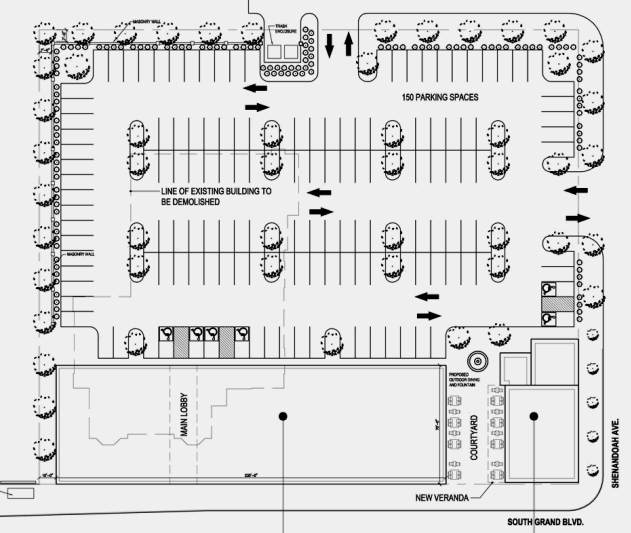 Also on Grand in Compton Heights is the striking water tower just north of Russell and south of I-44: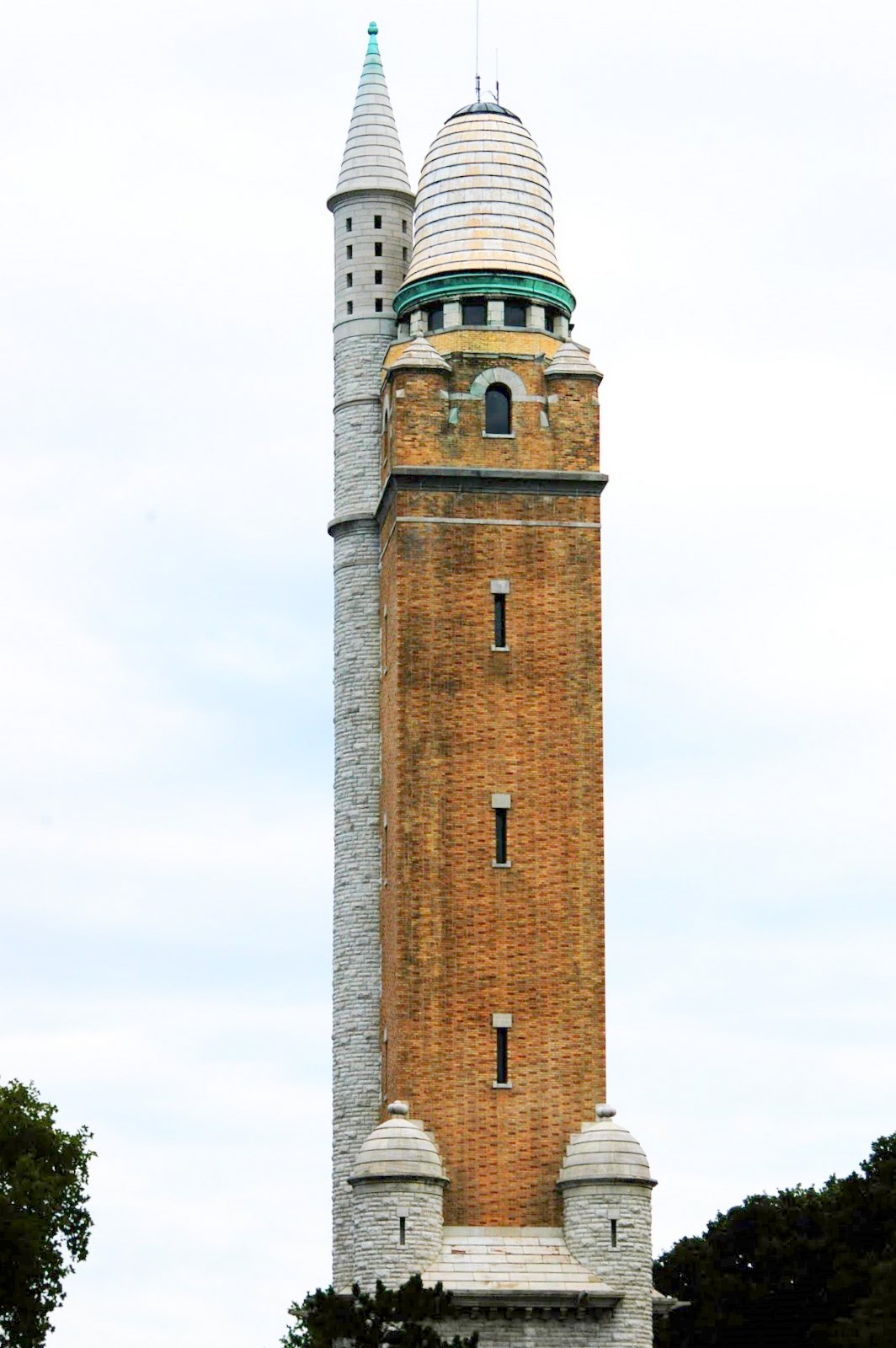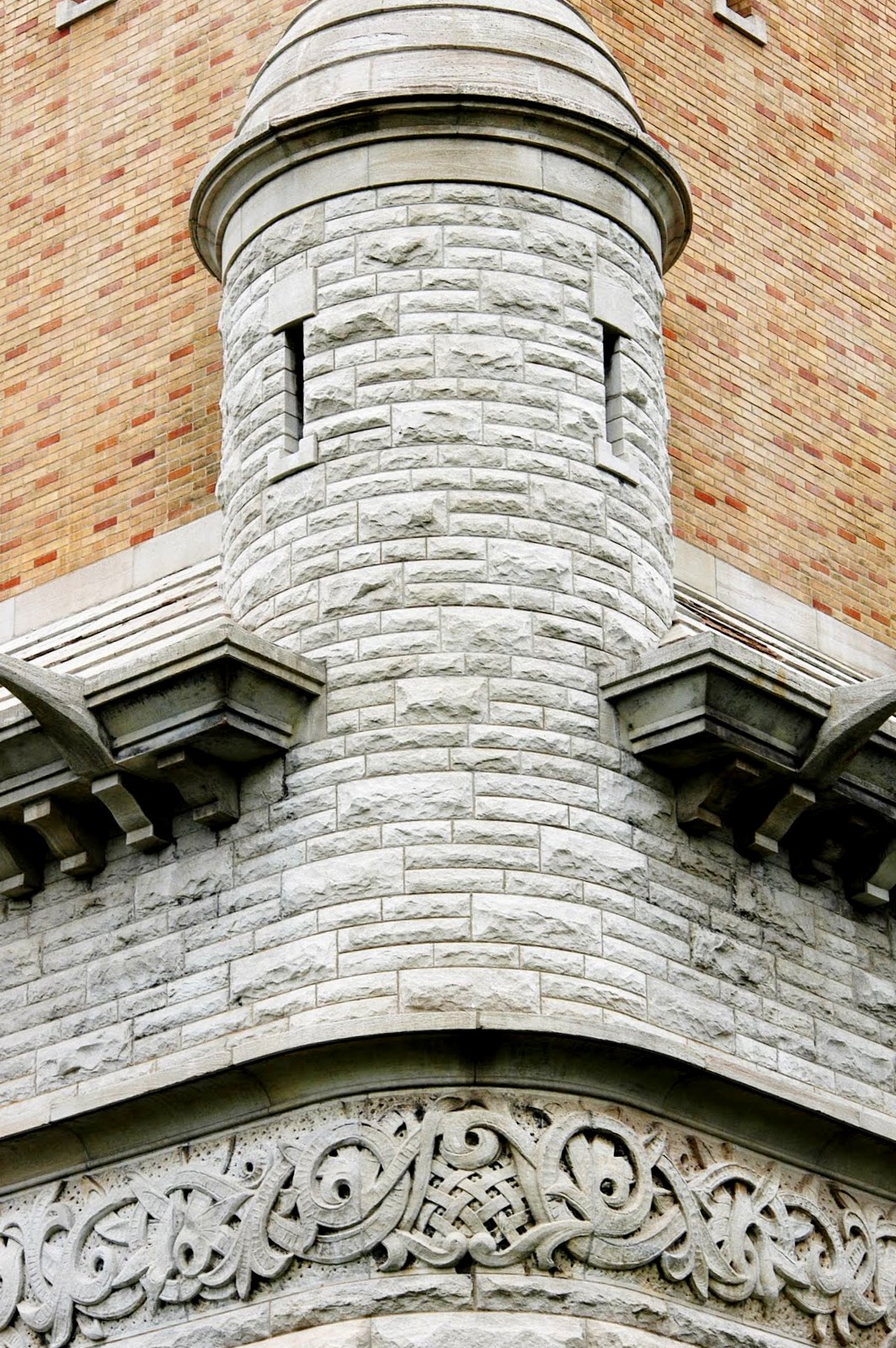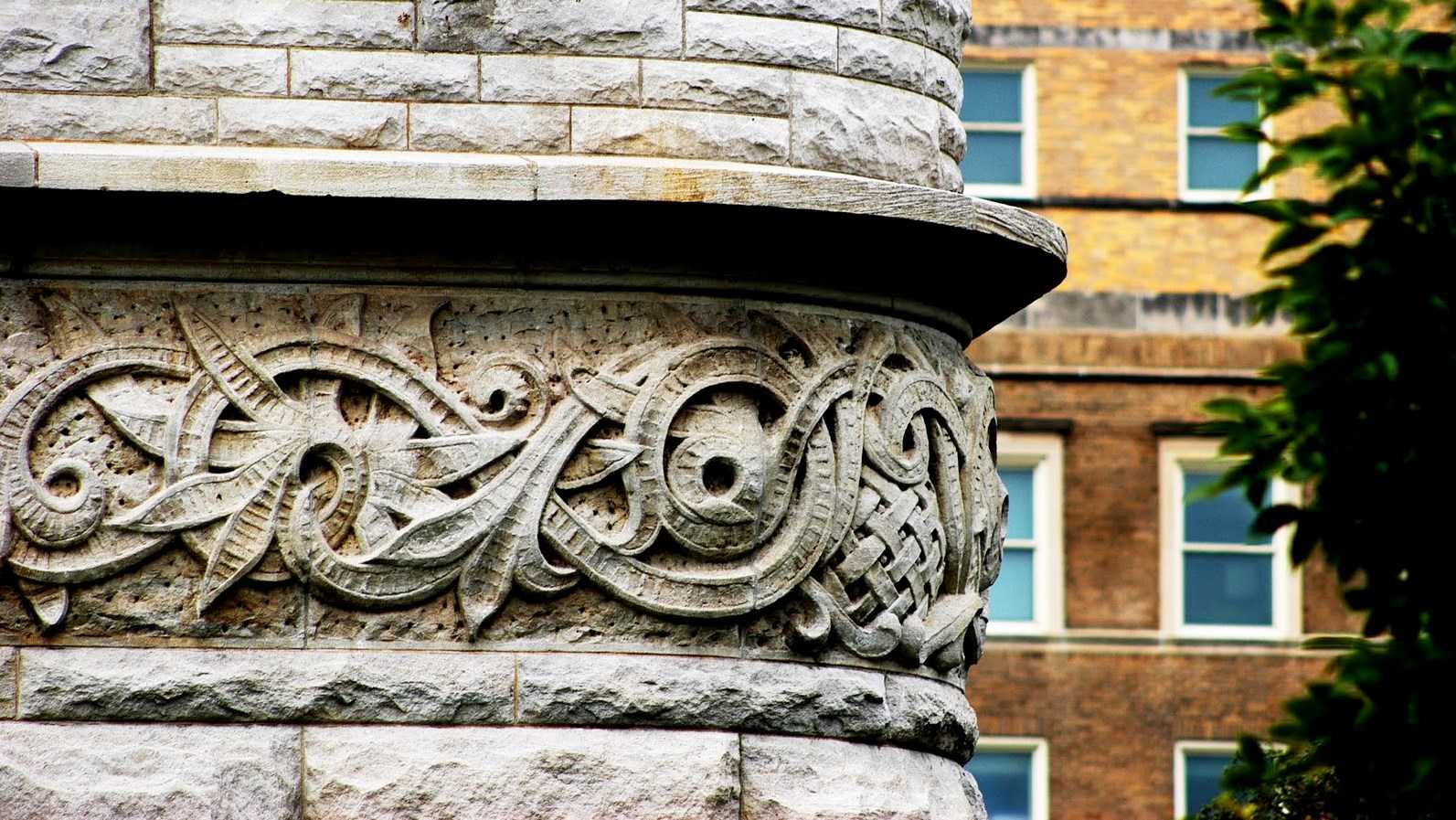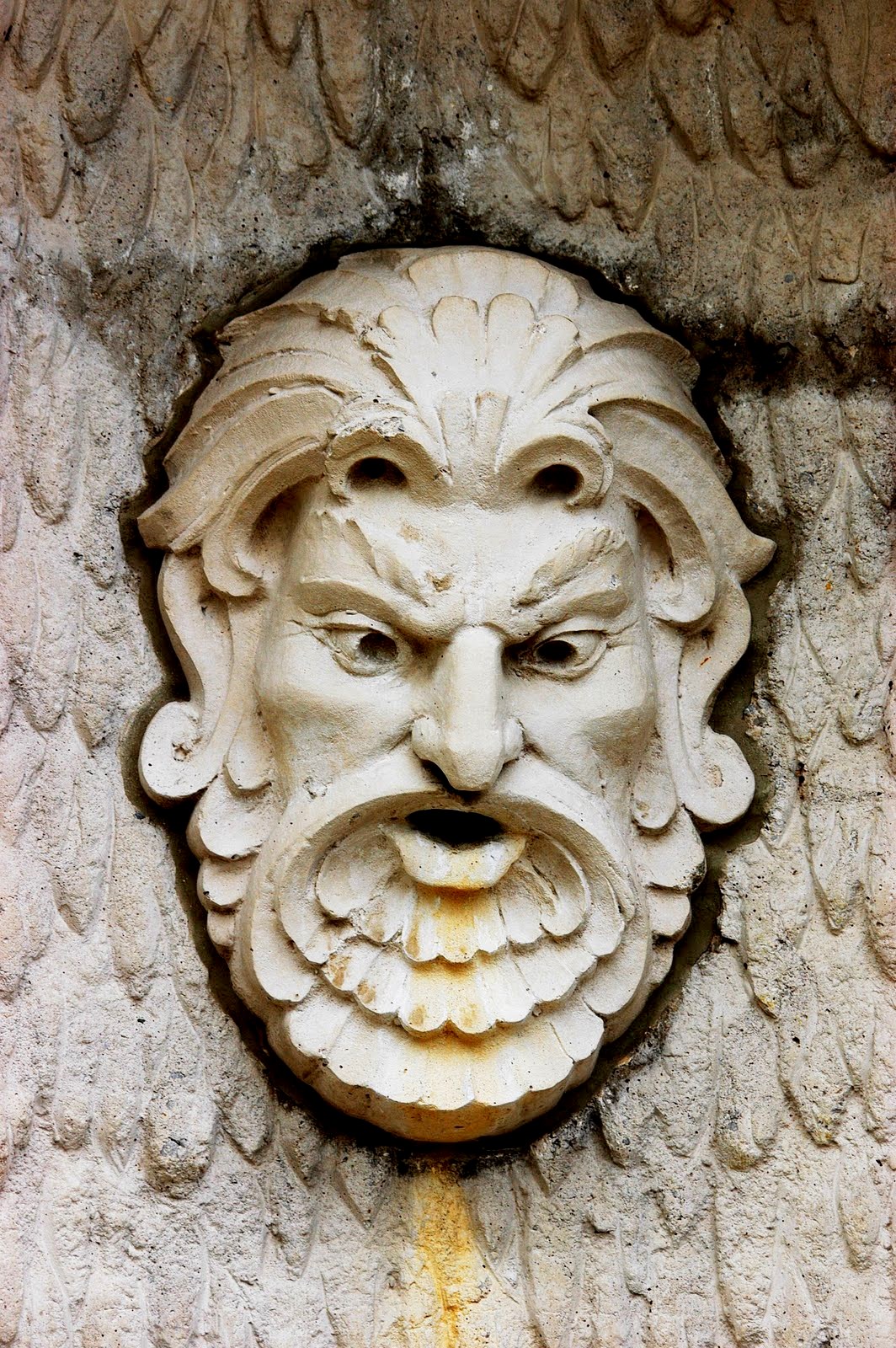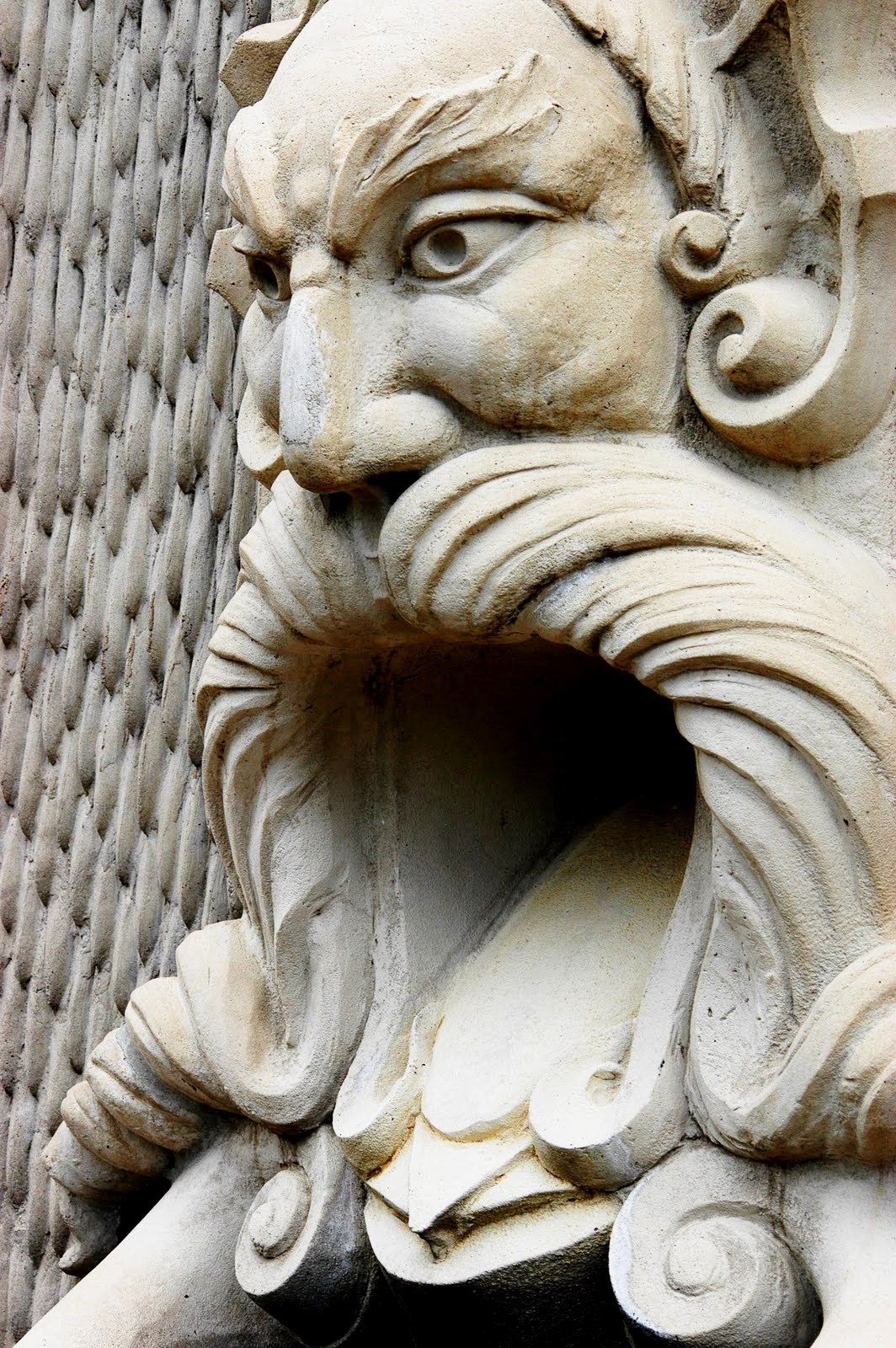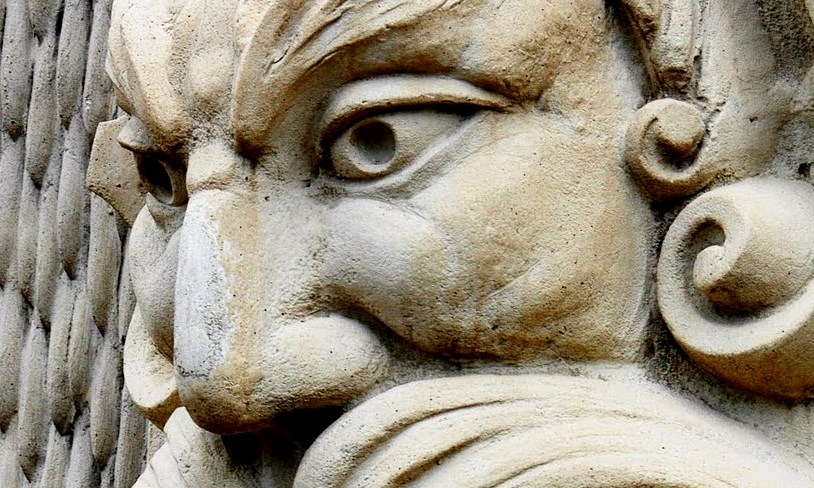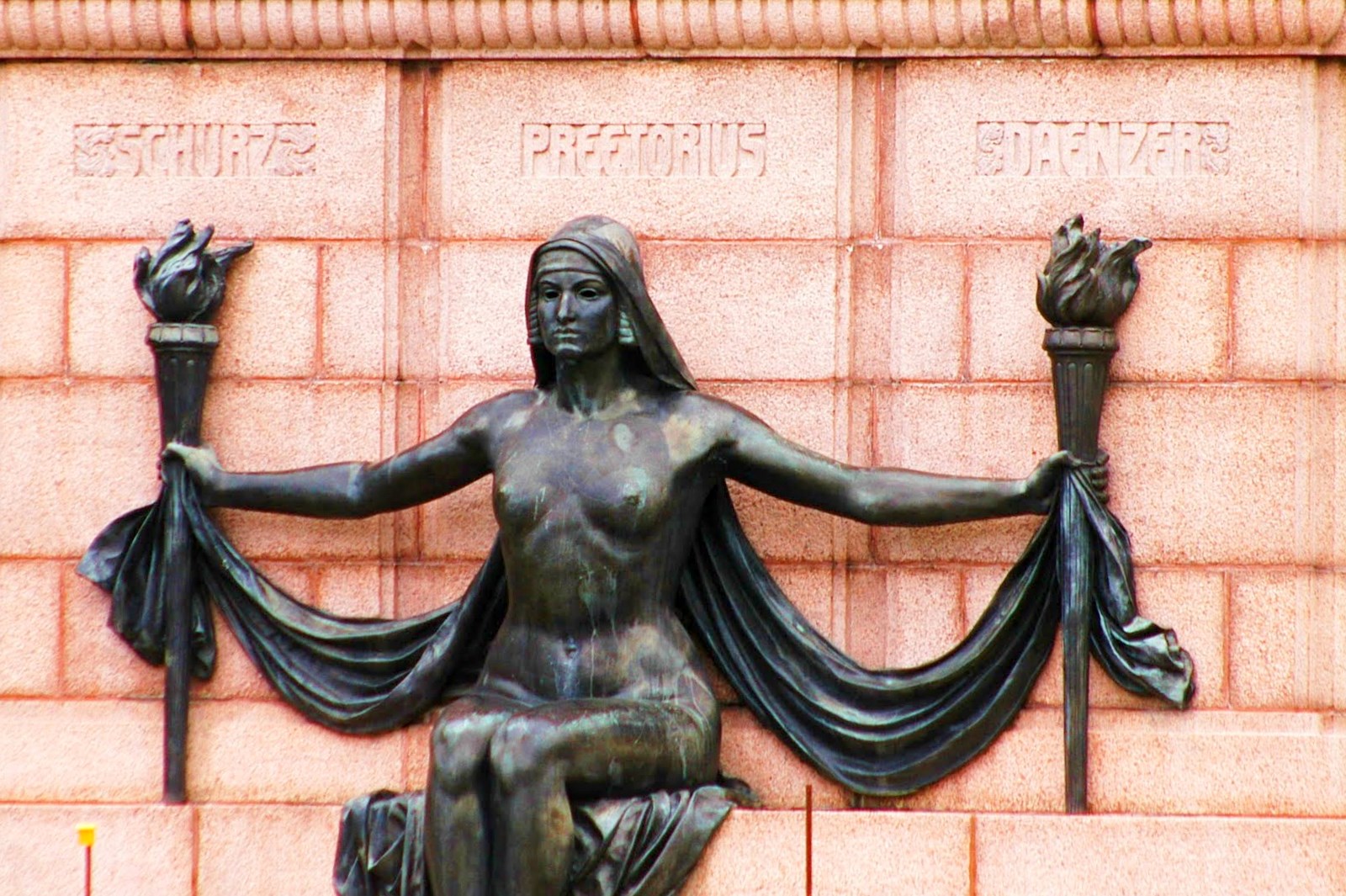 The Compton Hill Water Tower is probably one of St. Louis' most recognizable landmarks. Did you know there were tennis courts and a dog park here as well? I sure didn't. The water tower is open to the public on the 1st Saturday of each month between April and November from noon to 4 pm. There appears to be some major stone/marble work going on around one of the fountains/pools.
Compton Heights is one of the earliest examples of planned residential developments of the American 19th century (1889). It was curiously designed "to view nature as neighbor not as an enemy to be subjugated by some rectilinear grid." Damn, that's harsh. I've come to love the rectilinear grid of St. Louis. In fact the homes on the grid north of Hawthorne and Longfellow are among my favorites in the neighborhood.
Not unlike the other neighborhoods I've visited so far, Compton Heights experienced a loss in residents from 1677 in 1990 to 1448 in 2000 (14% decline in population). Sad. I wonder if any neighborhoods had an increase in population from 1990 to 2000?
66% of the people who call CH home are white, 30% black, 2% mixed race and 2% other. Of the 402 households with 2 or more people, 80% are considered family households, 74% of which are married couples. 88% of the housing is occupied, 65% of which is owned. This is by far the most diverse neighborhood I've visited/researched so far. And there are a lot of married couples/families. I wouldn't have thought the vacancy rate so high, considering the relatively small area of the neighborhood.
This neighborhood is incredibly beautiful. I don't think I have much to say that won't be too emotive so I'll just let the pictures do the talking.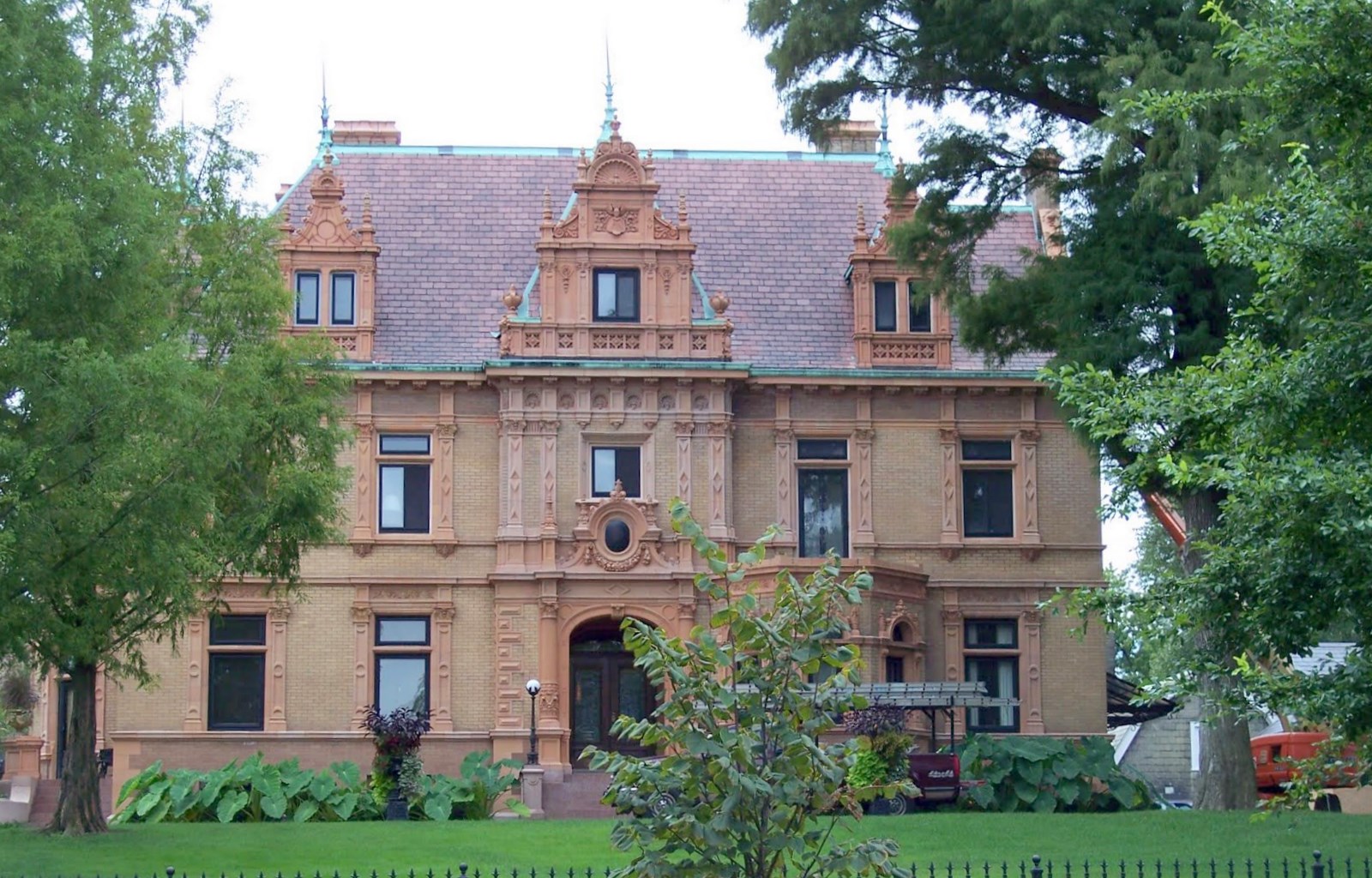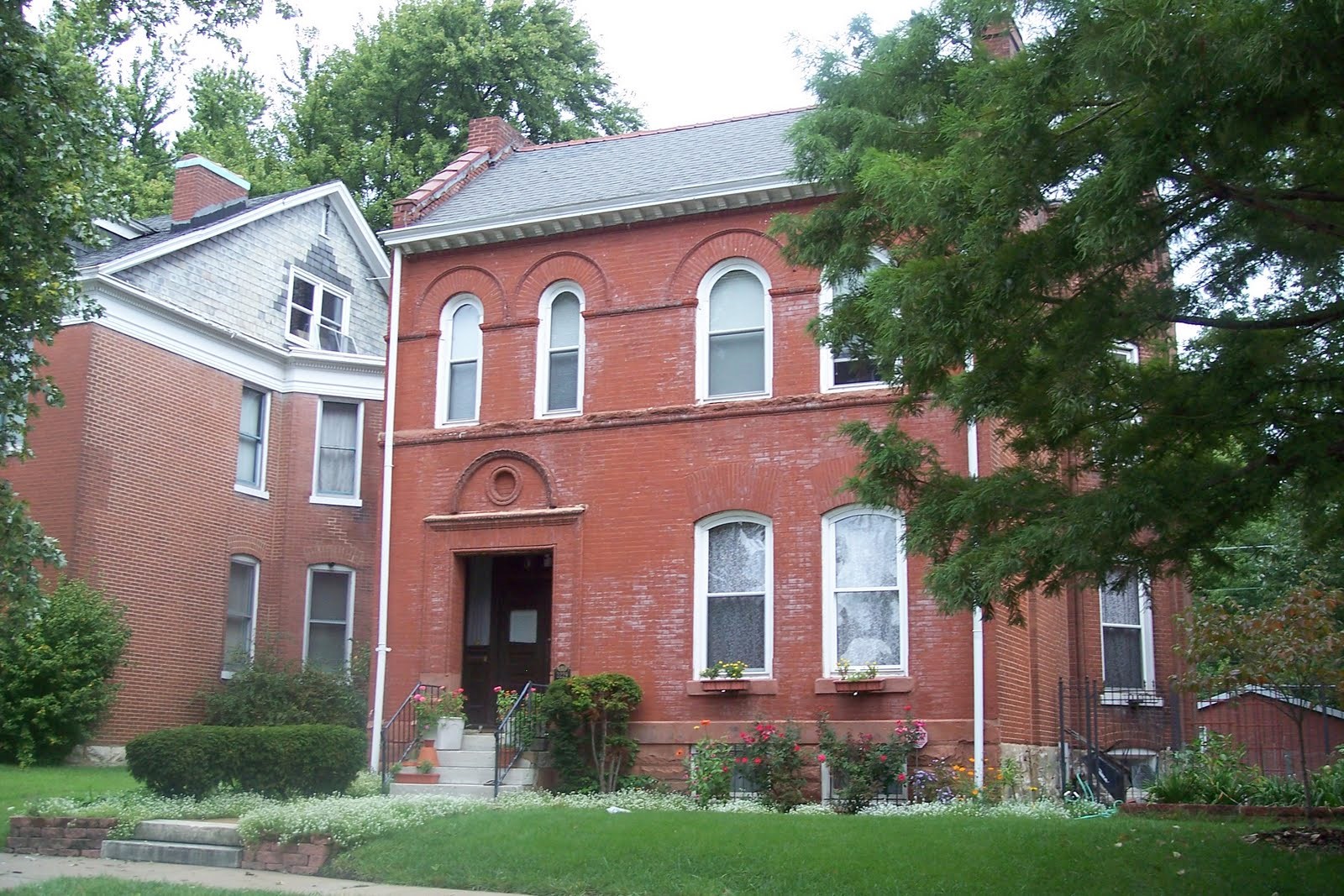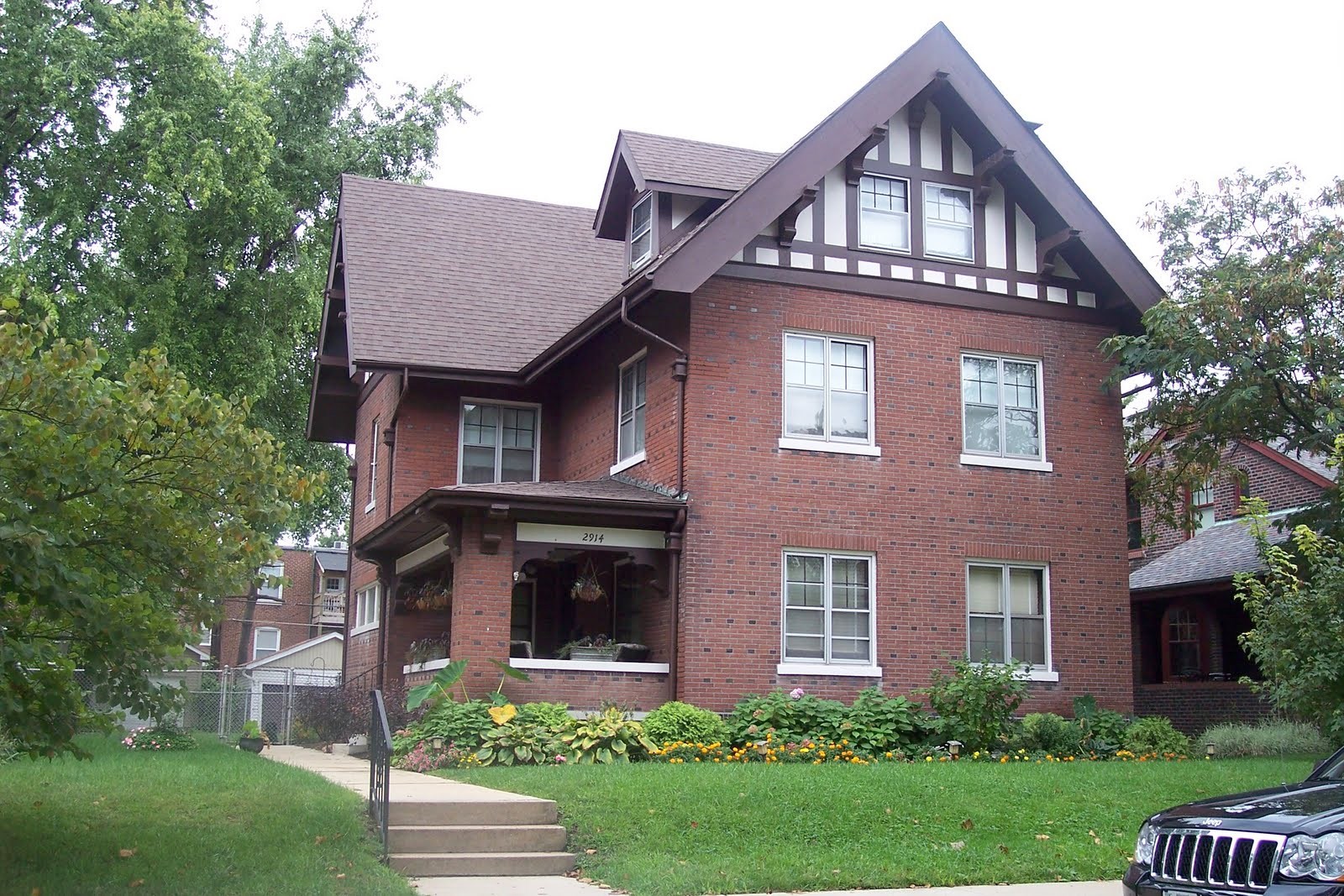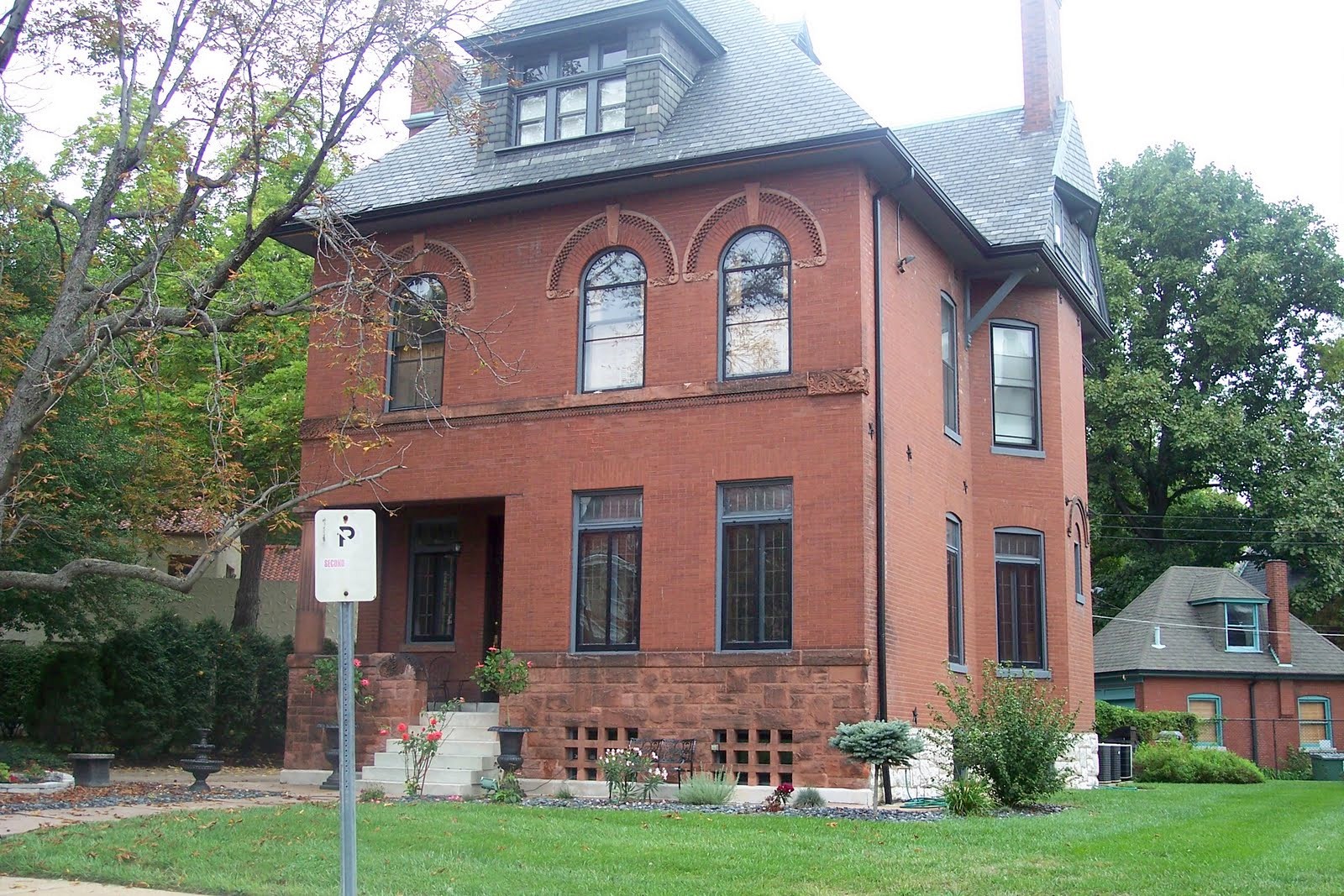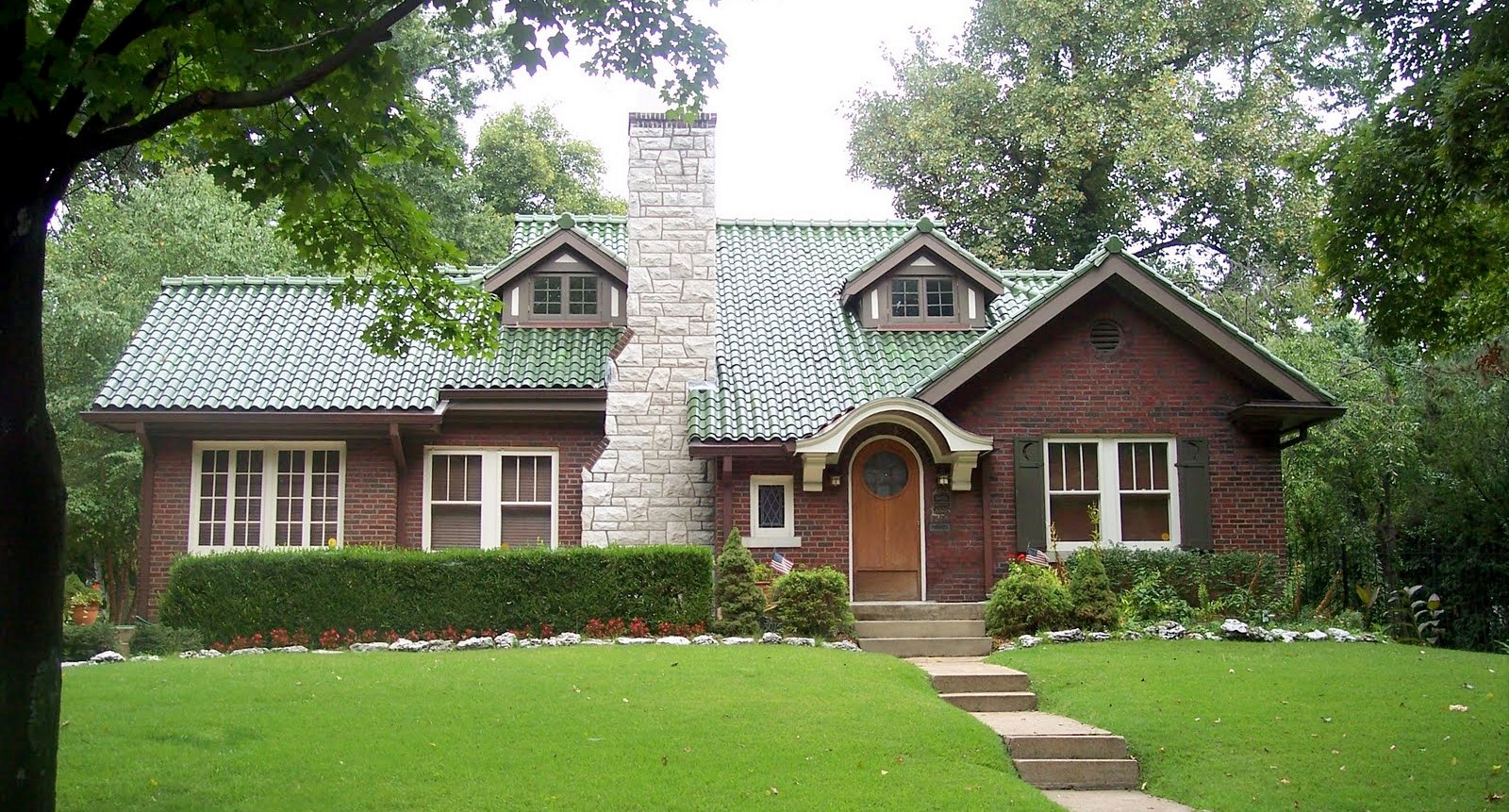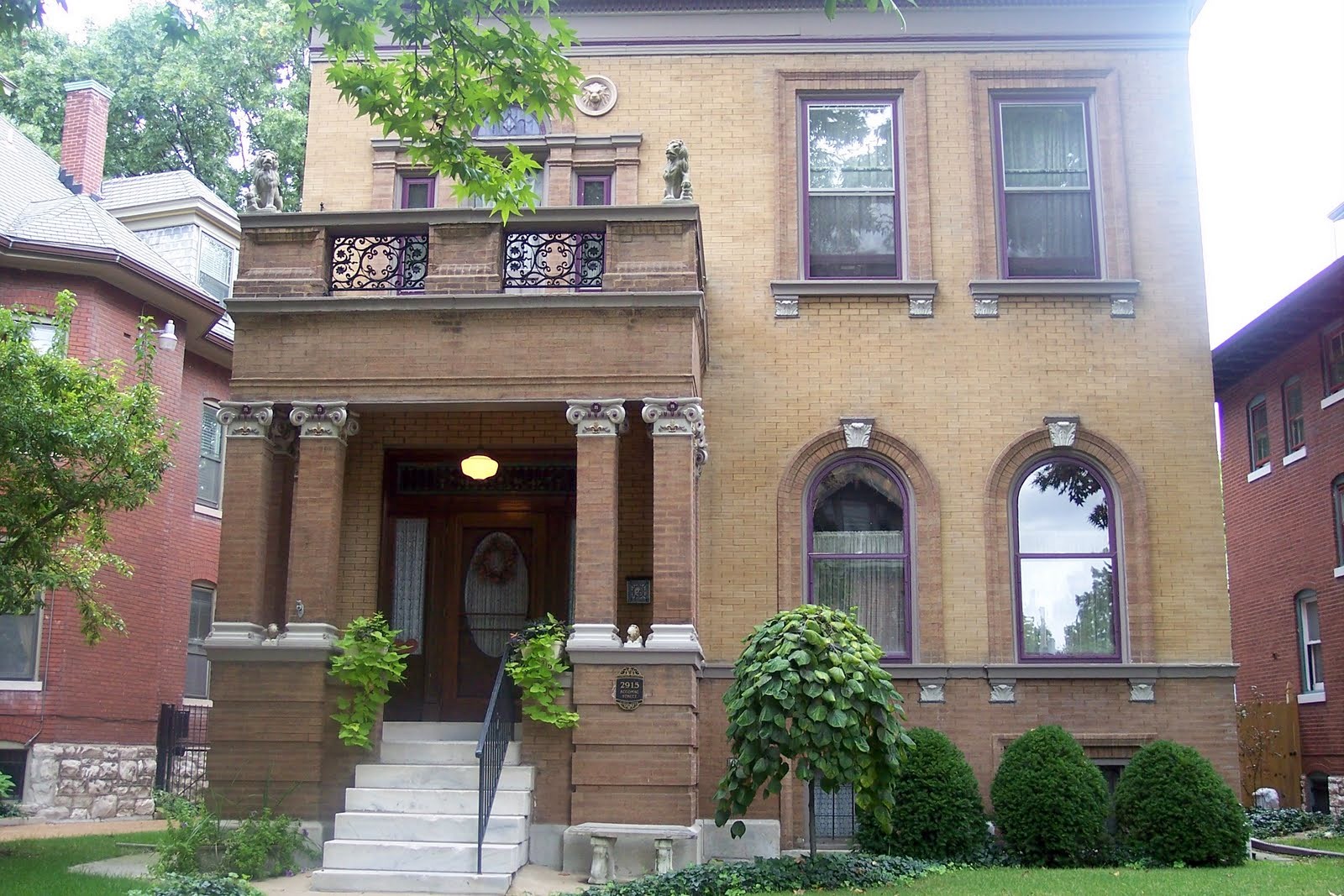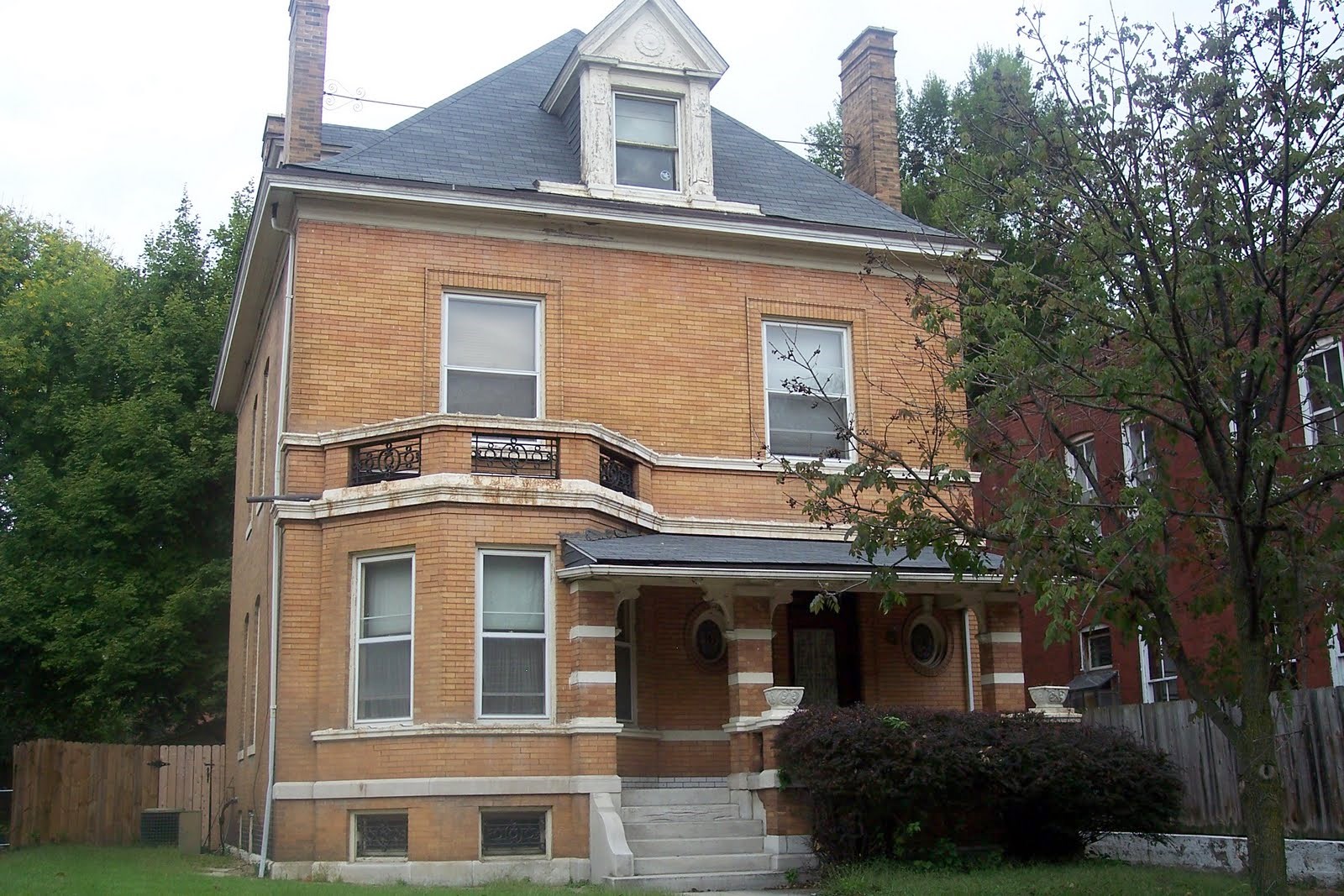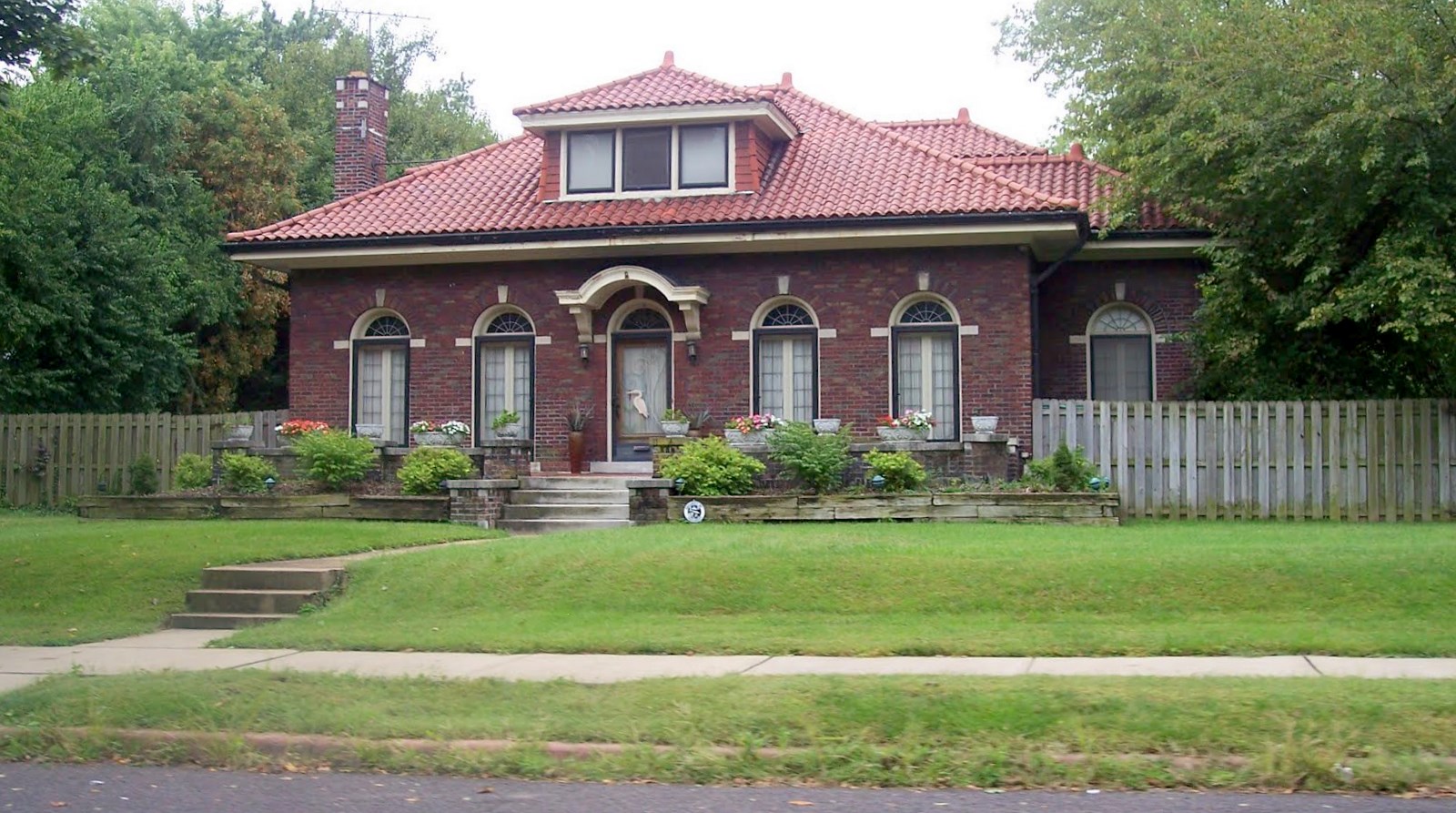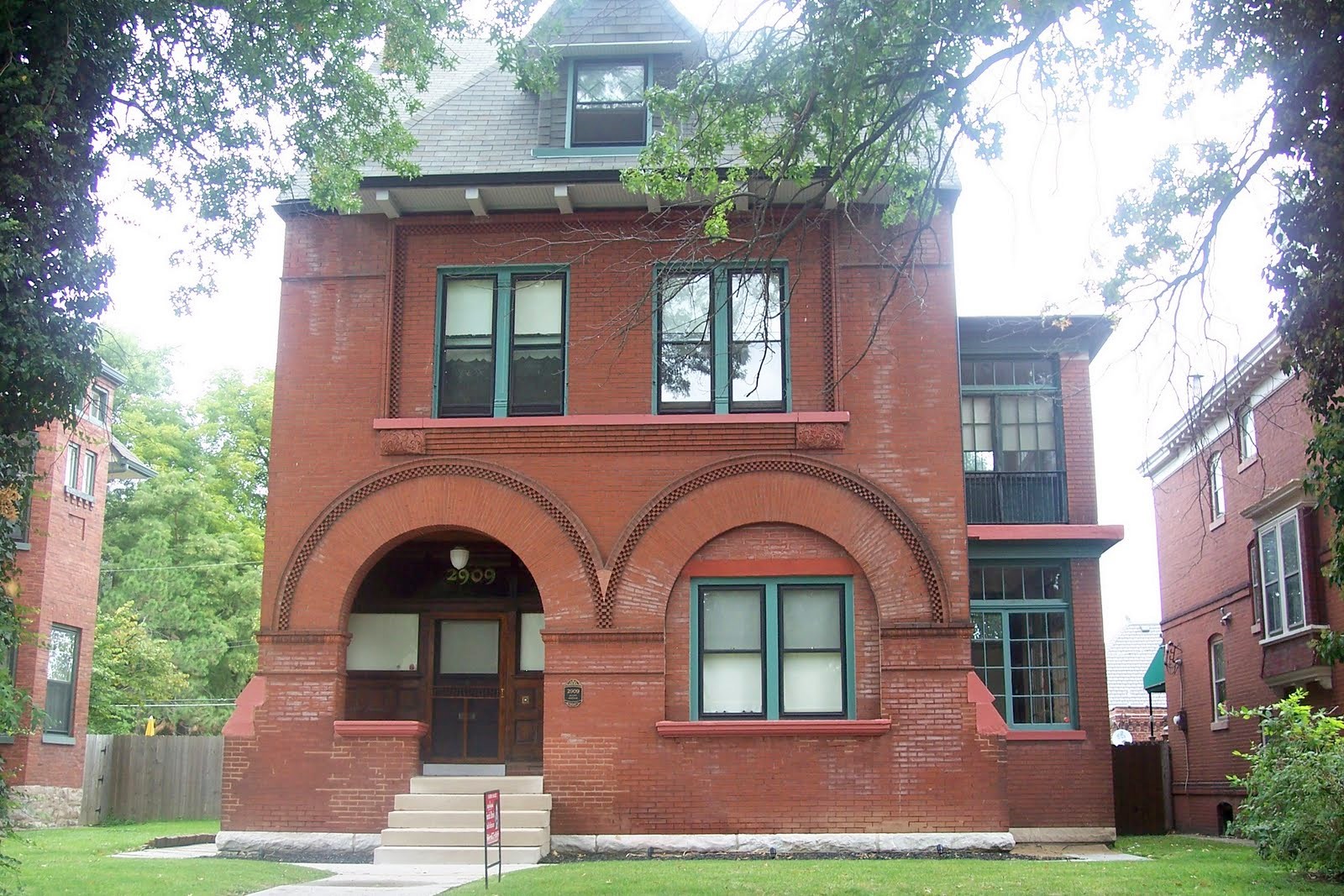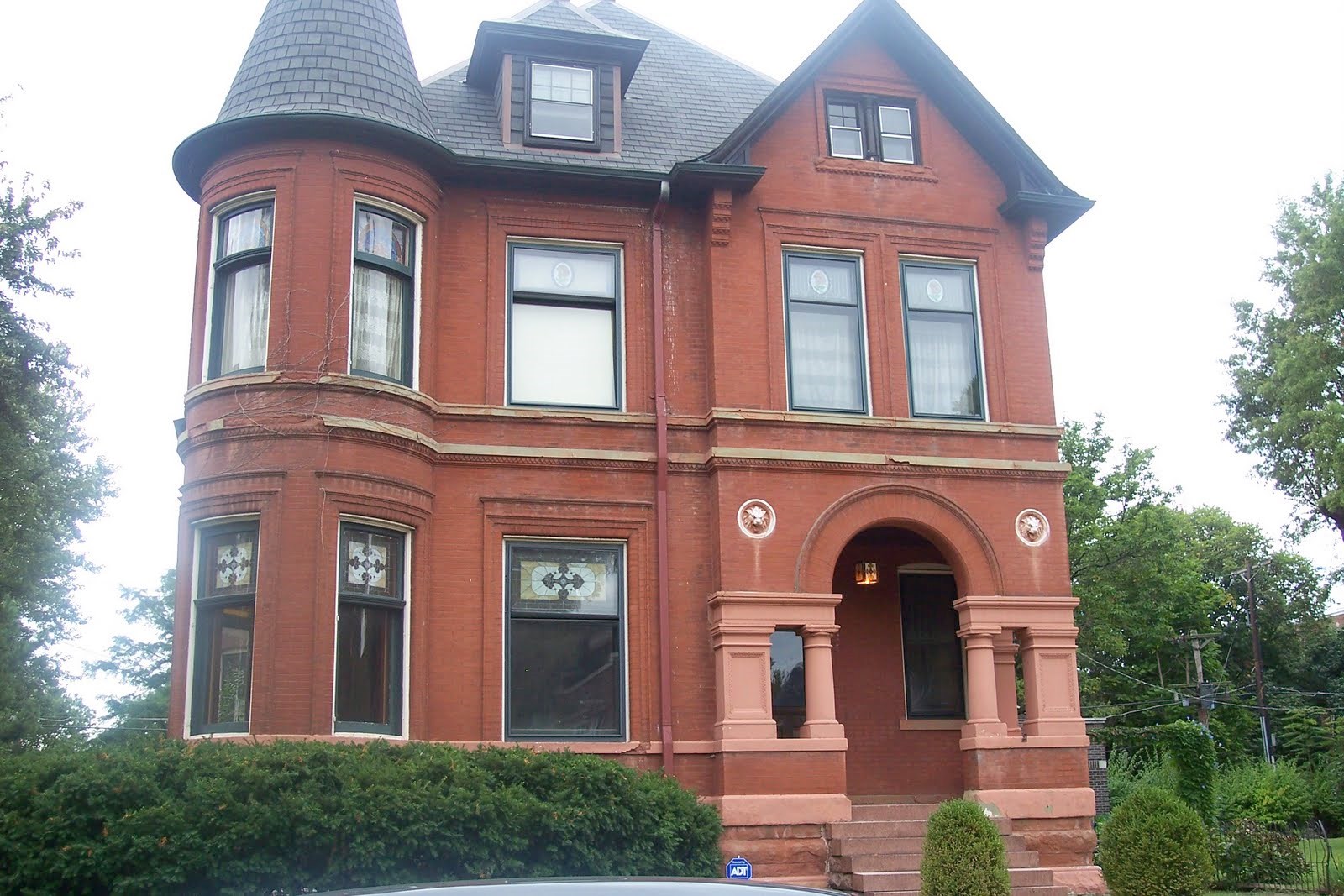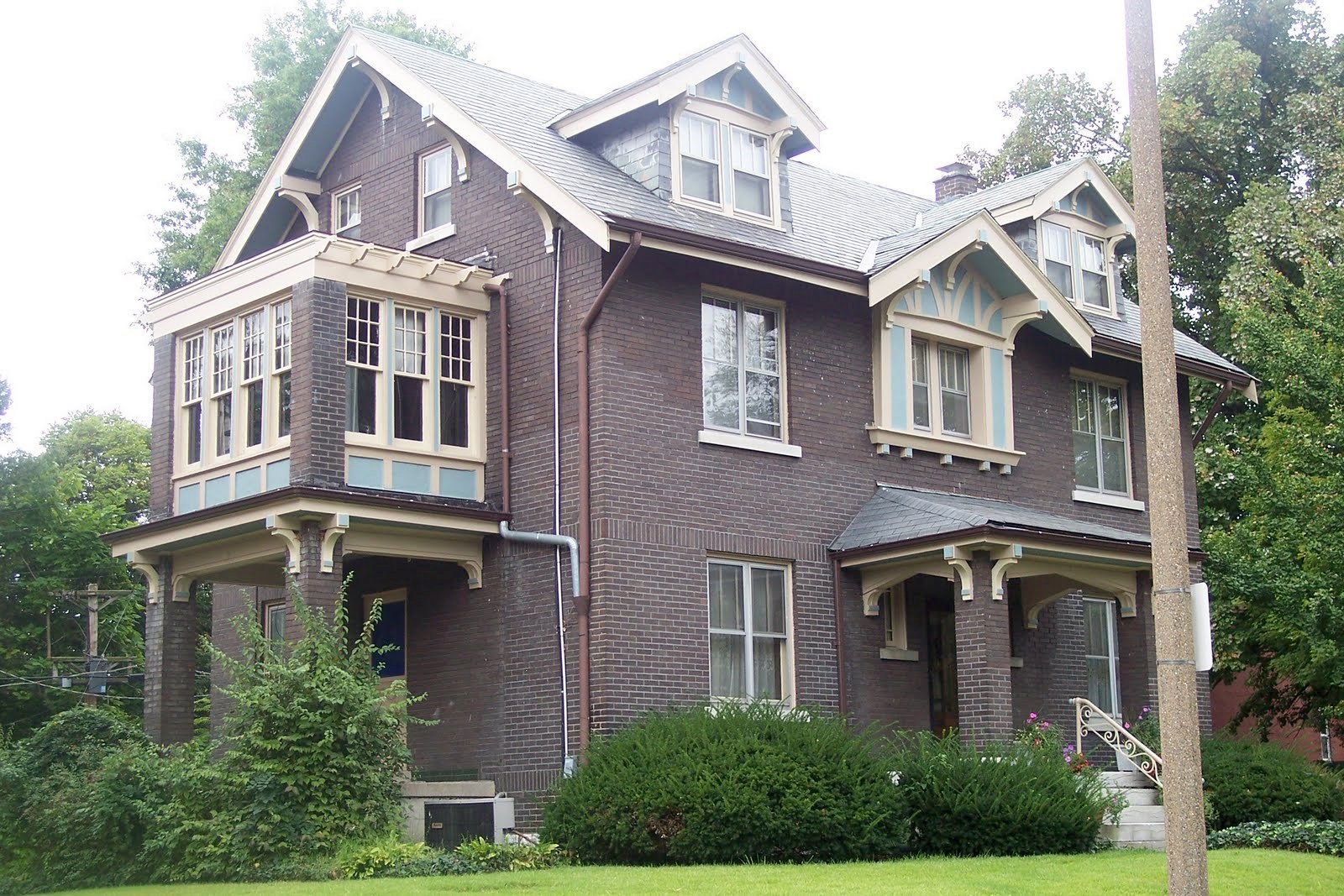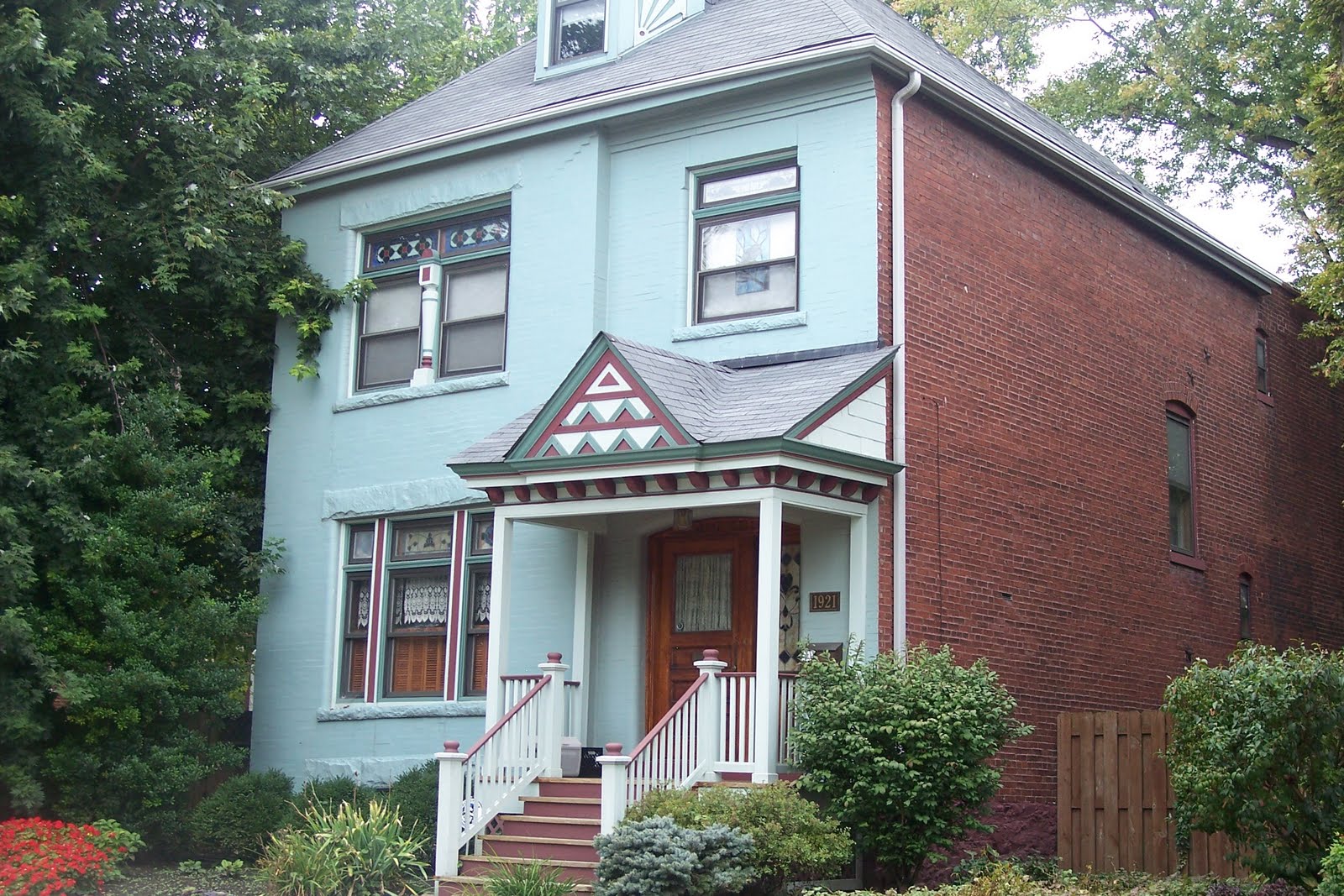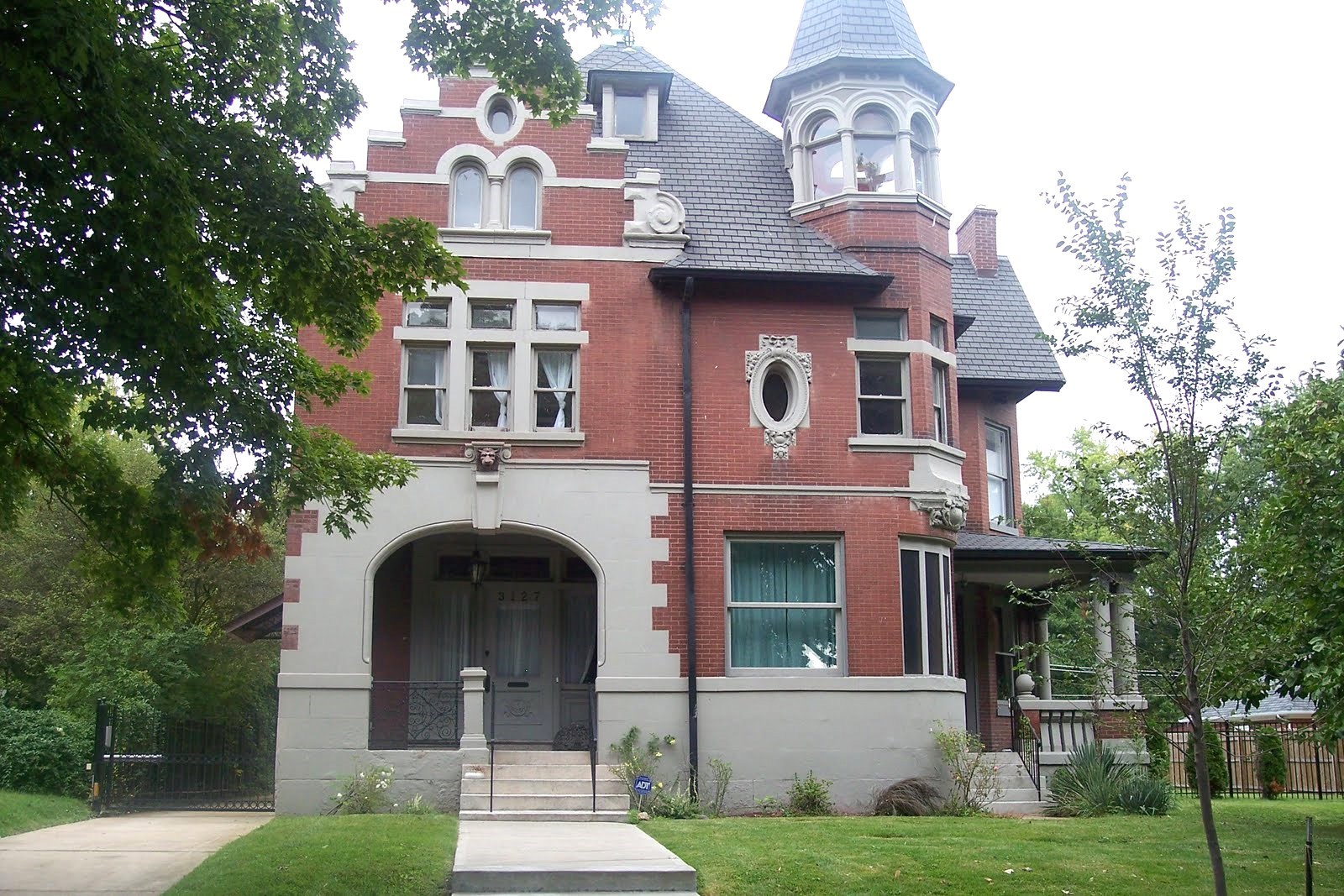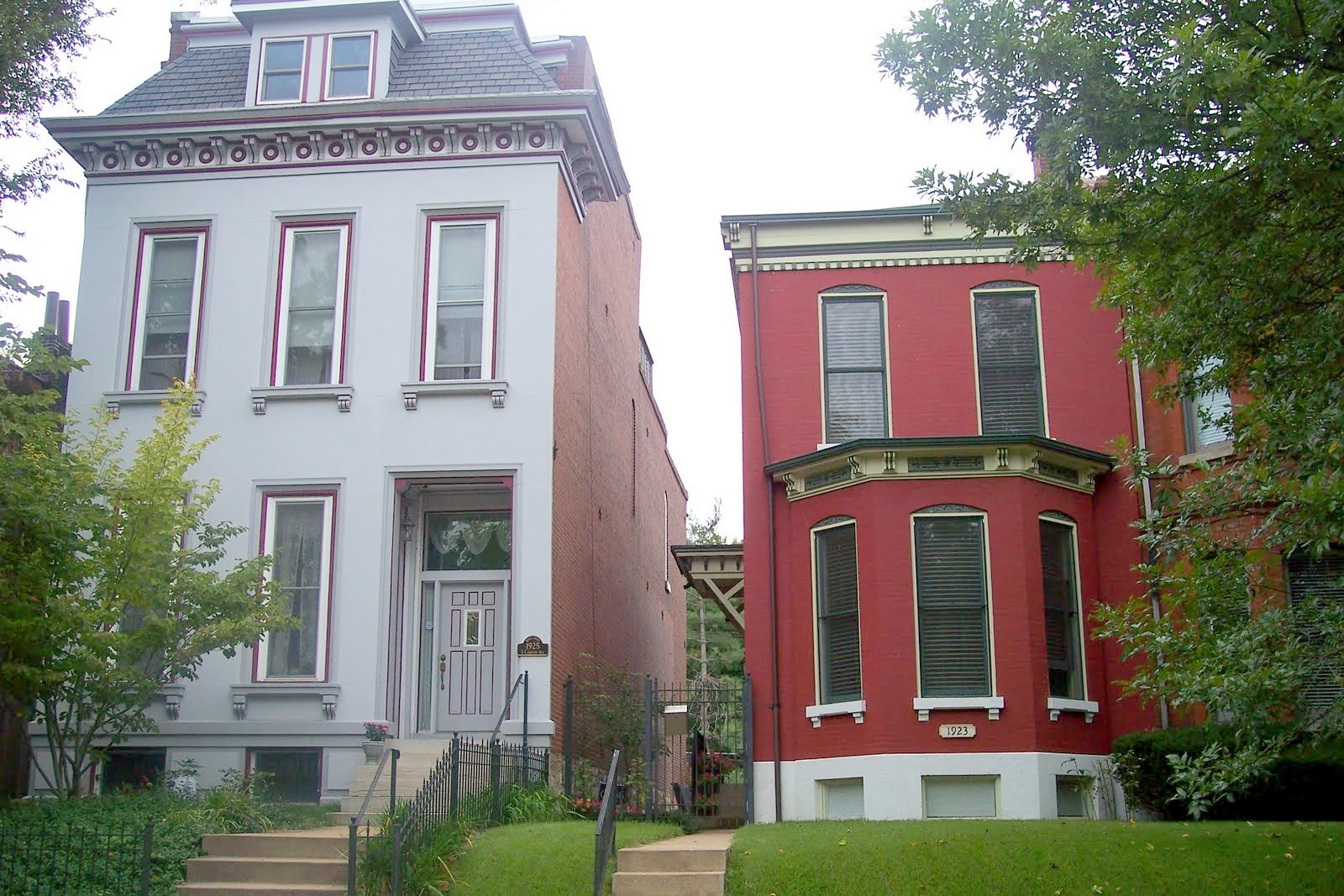 Pretty nice, eh?
There are opportunities for more intra-neighborhood services, restaurants, stores, etc. along Shenandoah. With just a few more businesses and services, this could be a very walkable, self contained, mixed use neighborhood.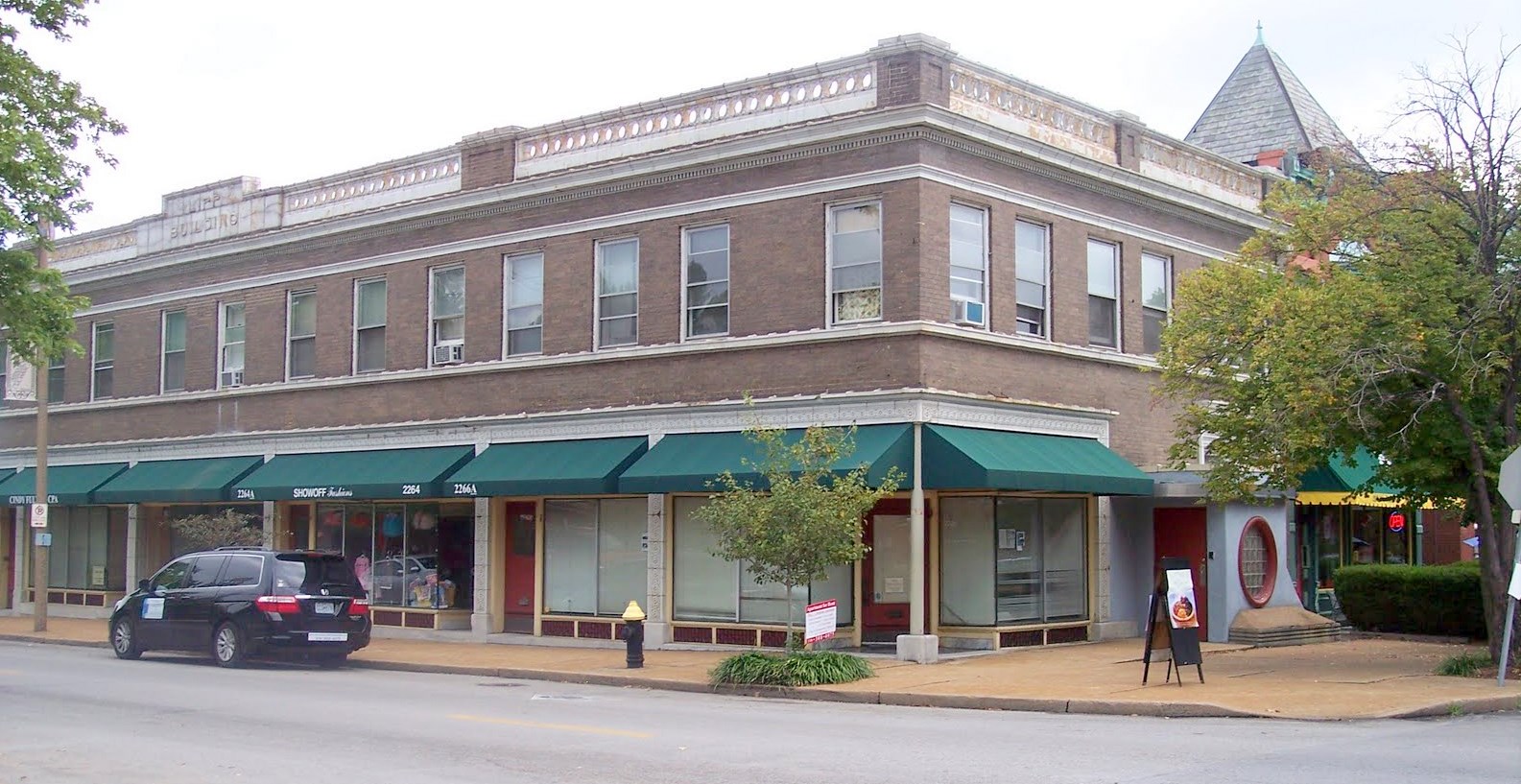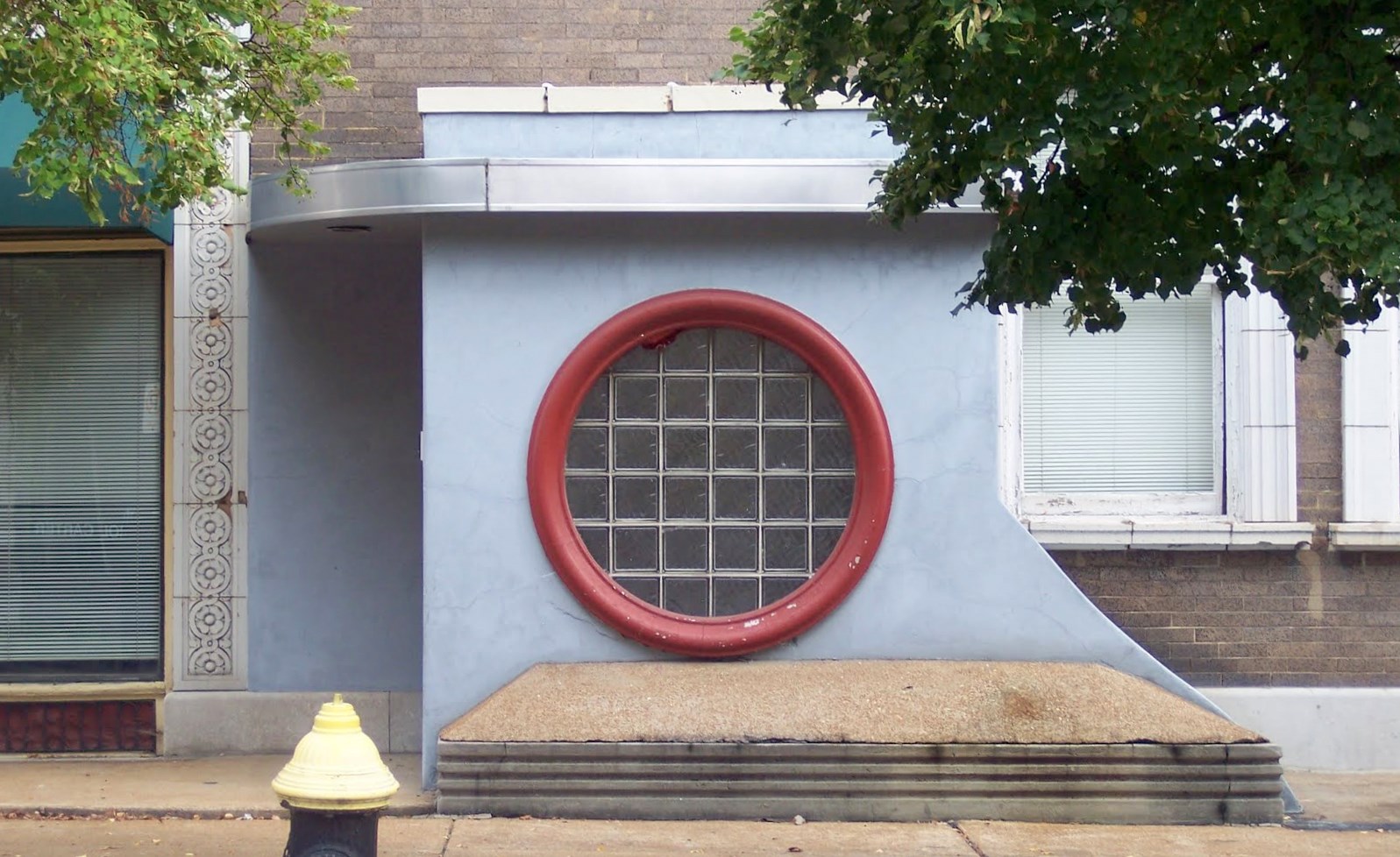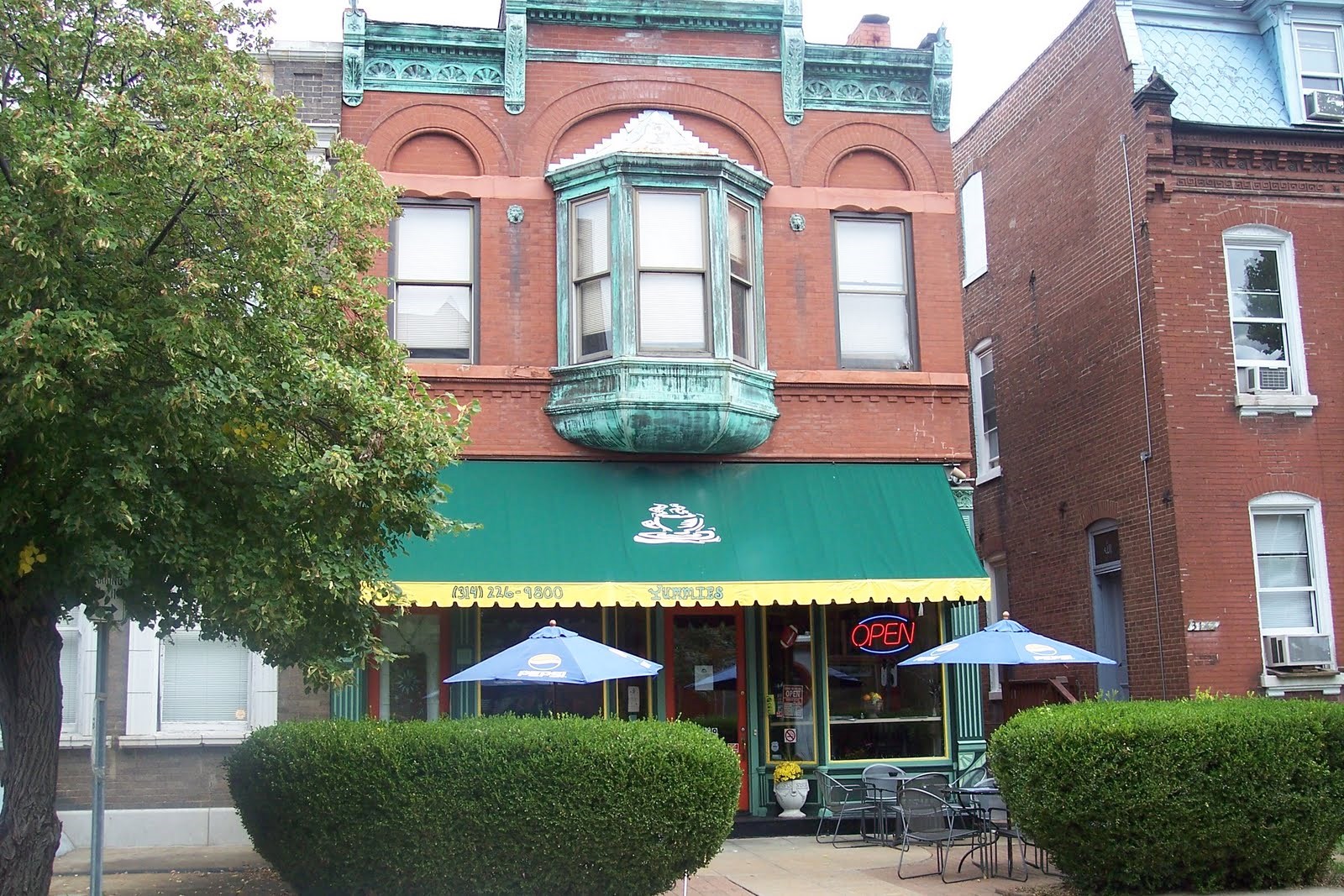 This neighborhood has a personal significance, as my wife and I slumbered at the Fleur-De-Lys mansion on the night of our wedding, before we headed to Charleston, South Carolina for our honeymoon. Shan, thanks for the photos of the water tower!
This is one of the neighborhoods I would take an out-of-towner on a tour to showcase St. Louis.
***In July, 2019 I revisited the neighborhood and the following includes updated commentary and photos.***
Misses On Original Tour
The incredible neighborhood website has been upgraded and while the link in the original post redirects the proper url, you can now go to comptonheights.org. I can't believe I didn't photograph some of the most elaborate and beautiful homes on Hawthorne and Longfellow. This is what I'll focus on for the update; that, and some personal favorites now that I've lived in the neighborhood just east of here for years. I never spoke to the destructive nature of I-44 and just how badly it split up the neighborhoods. A walk along Geyer Avenue will make this abundantly clear.
Noticeable Changes
Density is rising. A couple high-rise and other multi-unit apartments along Russell Boulevard have been renovated since the original post. Some are pet friendly, and the amount of dog-walkers in the park has exploded. The park has improved immensely from safety to lighting to tennis courts to new trees to the water tower itself. The park makes up nearly a quarter of the area in the neighborhood, it is one of the best in the city and is highly functional and in use. Angled parking on Russell by the park, Ingrassia Balls at Compton & Russell and Compton & Shendandoah have helped with road diets and traffic calming. The Grand Flats building and Domino's Pizza along South Grand in the former Pelican Building are amazing, improving the curb appeal of the neighborhood's western border. Believe it or not, some businesses can change the vibe of a neighborhood, Kitchen House Coffee did just that. I always felt like CH was a little hoity toity for my tastes, but this place has made it feel most inviting and open. This is a great neighborhood, one that is almost certain to see its first gain in population in over 30 years. In fact, I would not be surprised if the 1,315 count from 2010 doesn't rise to numbers exceeding the 1990 count of 1,677. They may be able to hit 2,000 residents at some point.
What Are The Future Needs?
The last remaining vacant lot not used for community gardens/greenspace has been built upon. The neighborhood is almost completely "built out". So frankly, not much is needed from an infill perspective. That means you can focus on the smaller things, the details and infrastructure. Russell Boulevard itself is a pothole laden mess, it needs resurfacing badly. Compton Avenue both north and south of Russell needs speed humps badly. Trust me on this one, it is one of the worst in the city for hateful, selfish, deathwish drivers. Retail has filled in the handsome corner storefront building at Shenandoah and Compton, but more is welcomed in some of the few remaining storefronts. There is a well maintained and operated coin laundry mat that serves the surrounding neighborhoods well. Street trees and modern lighting would be a major plus.
Additional St. Louis City Talk Reading
Compton Hill Reservoir Park – Lighting Project – March, 2019
Compton Heights – A Completely Developed Neighborhood? – November, 2018
Pelican Building in Compton Heights – A 2016 St. Louis City Talk Favorite – December, 2016
Compton Hill Reservoir Park – Part II – December, 2013
Compton Hill Reservoir Park – August, 2013
Some of the beautiful architecture I overlooked in the first tour:
A new home under construction on Russell, the last of the vacant lots:
The multi-unit buildings that have brought and will bring more people to Compton Heights:
An example of the traffic calming spheres at Compton and Shenandoah, new ideas in a town that resists change is a good look for Compton Heights.
A beautiful, quiet, perfectly located neighborhood in South City.