Proposals to replace the long-vacant South Grand YMCA have been through several iterations and multiple delays. A newly available rendering shows a gray brick 116-unit apartment building fronting South Grand. The previously available plan from two years ago showed a two-story retail and office building. The site was purchased for $1.8M and the new redevelopment plan could total more than $18M. Schematic design images show Atlus Properties as the project developer, with architectural design by HOK.
The YMCA building will be demolished, with the adjacent Pelican Building undergoing an historic renovation for commercial use. The new plan includes 131 parking spaces. Developer MBR Shenandoah LLC is affiliated with MBR Management Corporation, which owns 80 Domino's Pizza franchises in the region. The Domino's location on South Grand will move to the Pelican Building once completed.
*image added 4/21/17
From our previous story: Renovated Pelican Building, 116-Apartment Infill Planned for South Grand
*if you want to see the interior of the YMCA building before it's gone, click here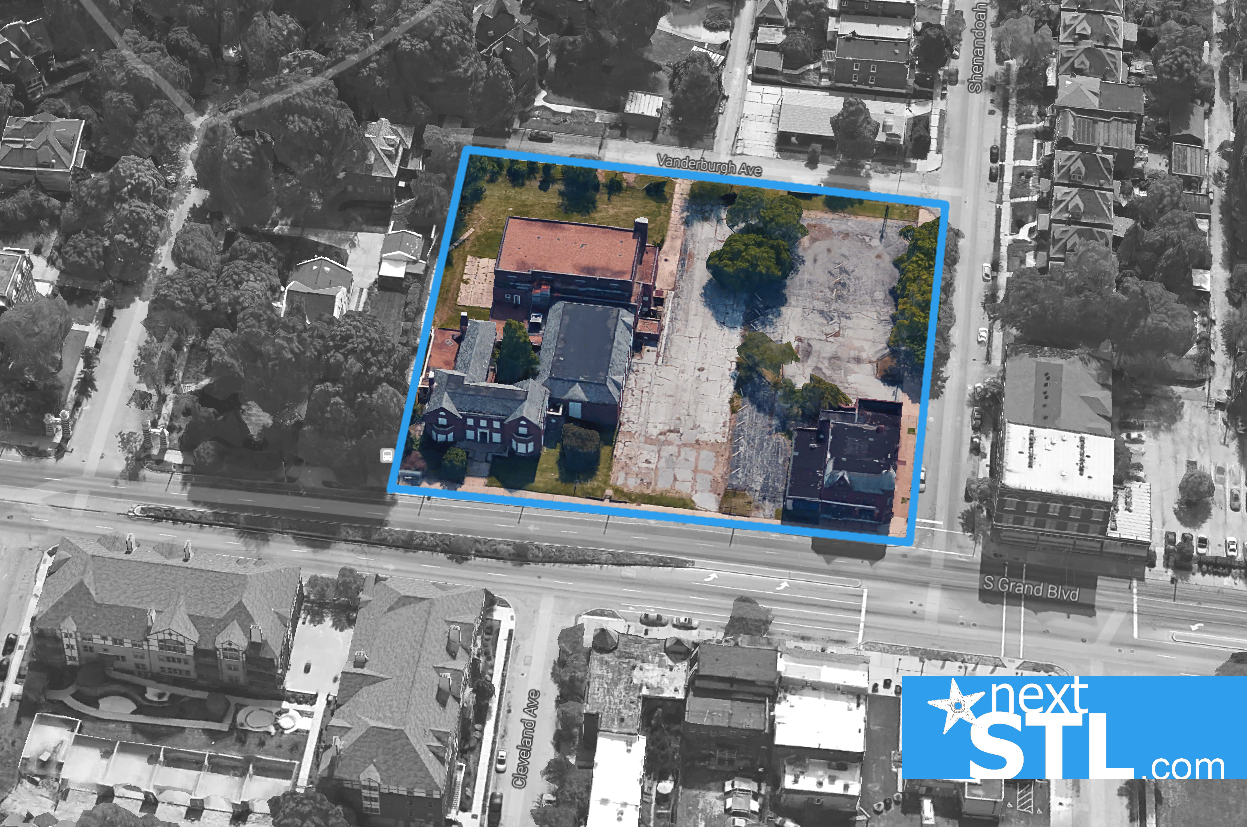 Previous proposal for office & retail, rehab of Pelican Building: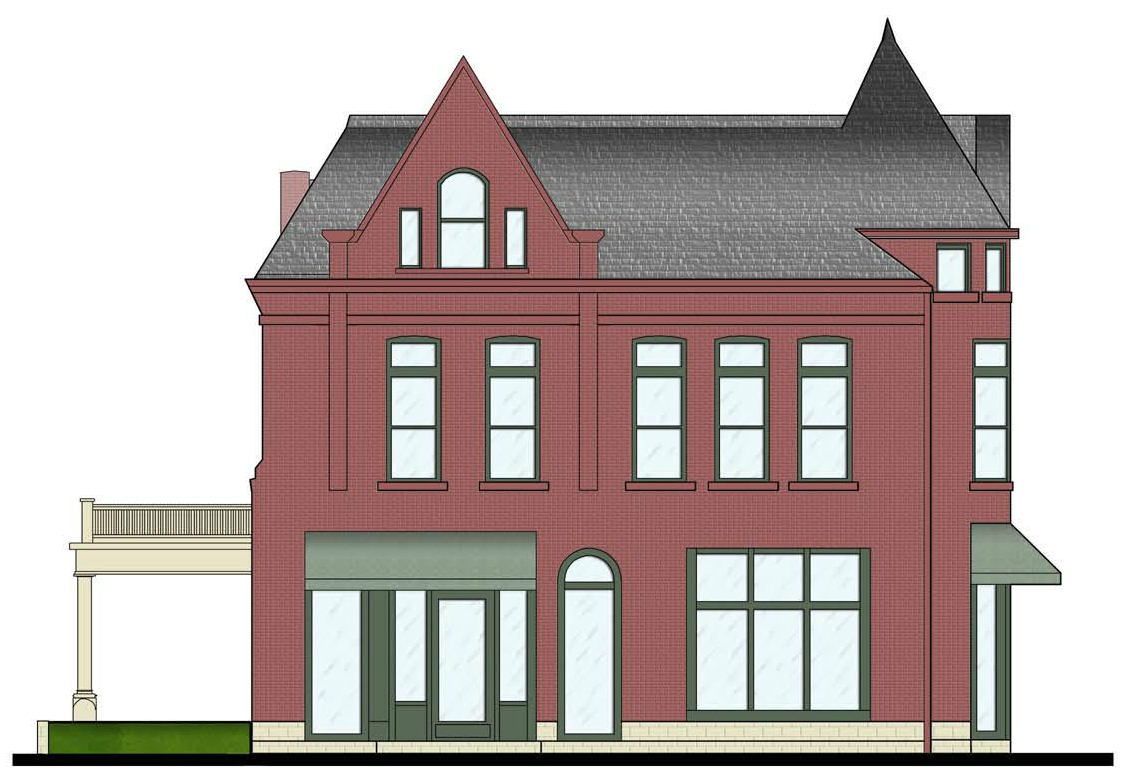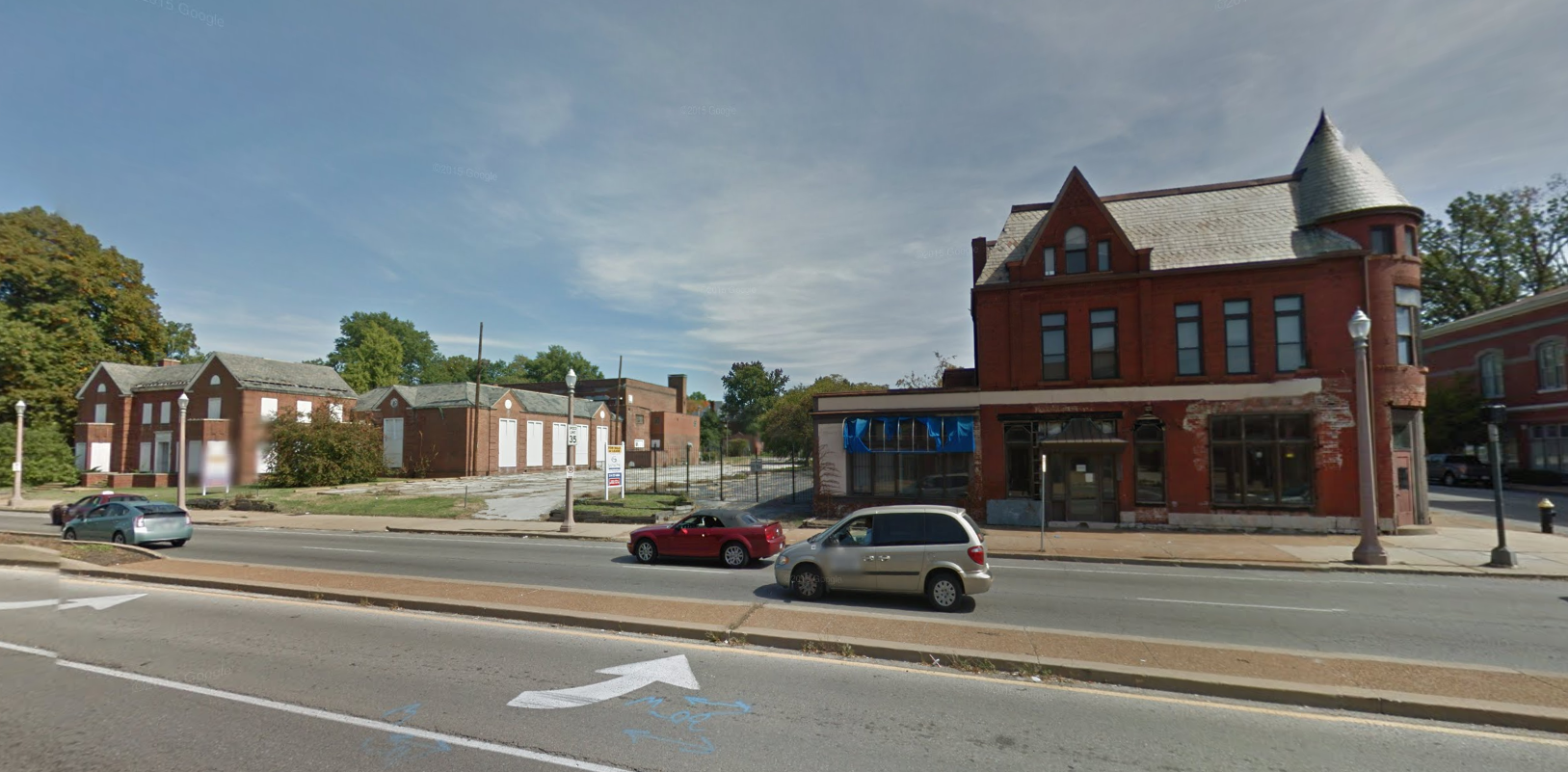 Update 3-10-2018: Pelican building under renovation.