Mixed-use development may be coming to the long vacant YMCA and Pelican Building site on South Grand Boulevard. Several blocks north of the historic, and busy South Grand business district. The property is now under contract by First & Main Properties, led by Richard Robinson. Planned is a total of 35,276K sf, including a full rehabilitation of the corner Pelican Building, and construction of two-story retail and office building on the YMCA site designed by TR,i Architects.
This stretch just north of Tower Grove Park had struggled with vacancy as neighbors have debated the type of development desired. Quik Trip's proposal for a gas station in the site, was met met with loud opposition from neighbors. Another proposal to for an animal therapy business didn't get off the ground. Two blocks south, a standalone Starbucks on a vacant auto repair site moved forward only after significant feedback and review. There are new condos here, but also drive-through fast food.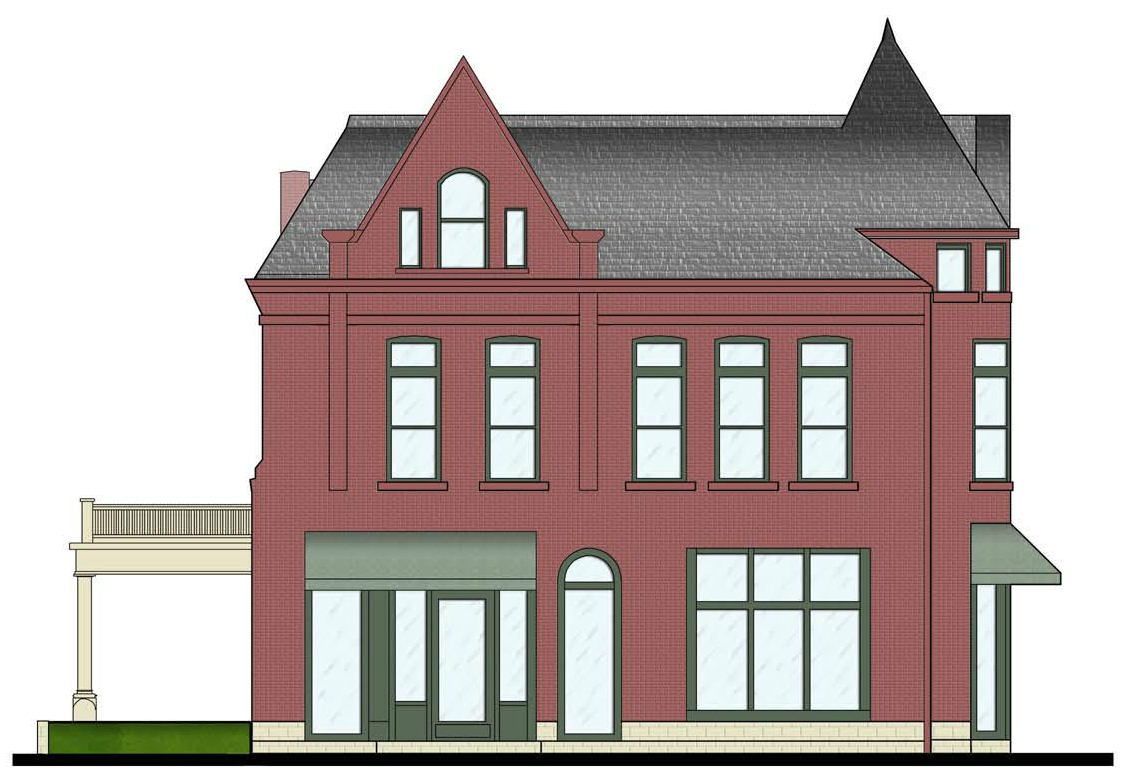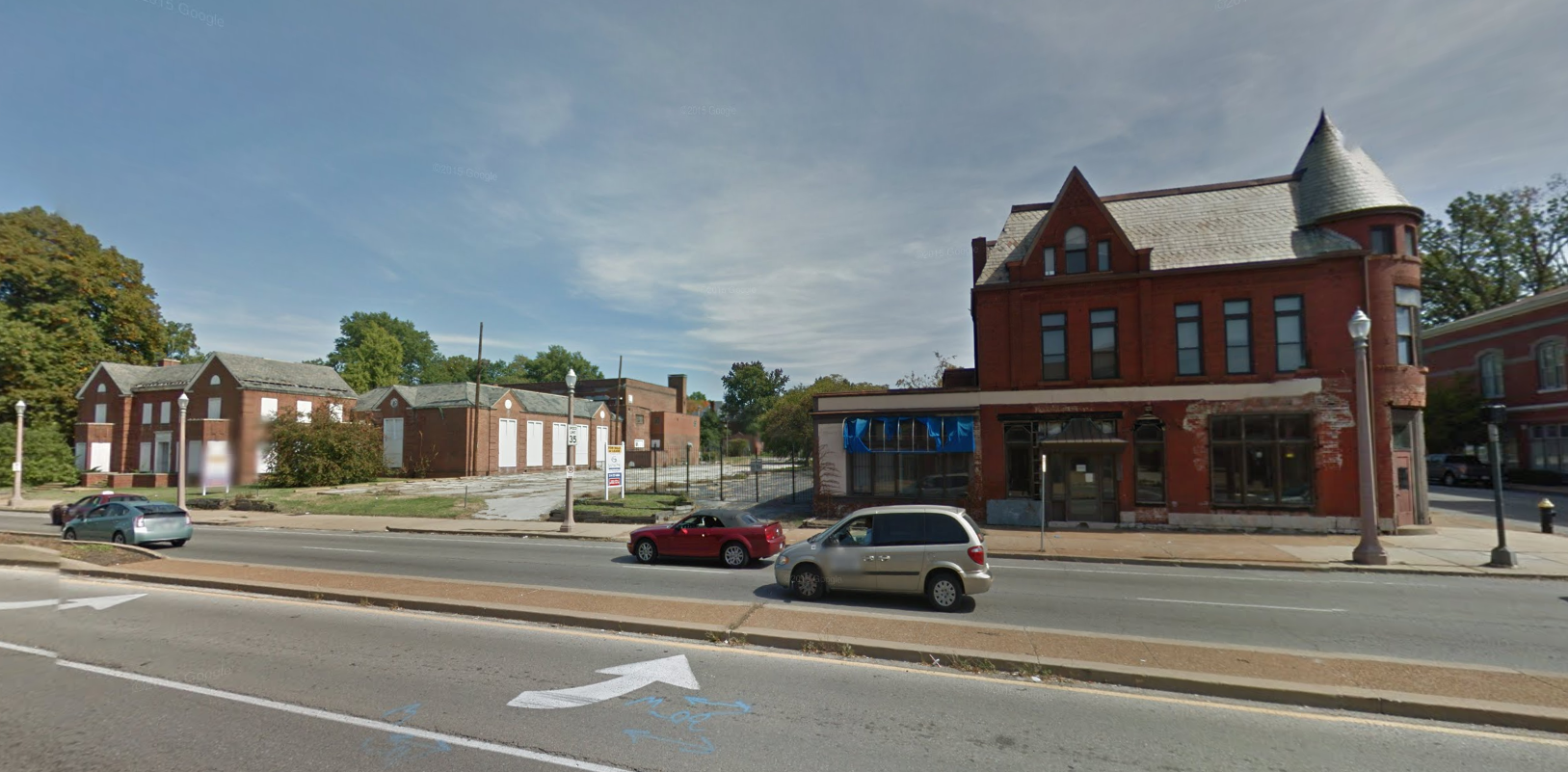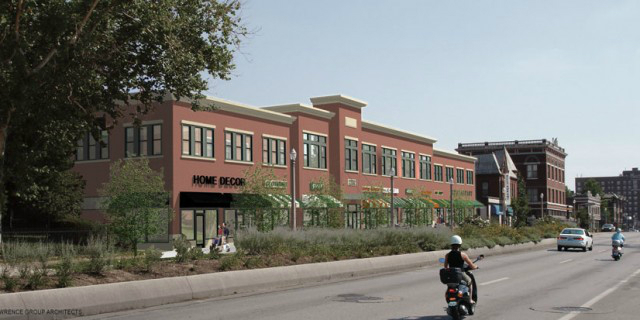 Now it appears that the wait, and the demand by the community for better development, may pay off. Sources tell nextSTL that tenants have not be signed for the project, but the developer, and those briefed on the development are confident there is demand. Though the proposal is just now public, it appears to have been pulled from the self and dusted off, with design files dated as 2007.
According to a traffic study posted on the project website, the site sees nearly 28,000 vehicles a day. This is an impressive number which should bode well for commercial development. It is especially interesting when considering the road diet to the south, where four traffic lanes were reduced to two several years ago. The project description notes "parking will be exceptional for an urban location." By this they mean there will be lots of parking — 150 off-street spaces.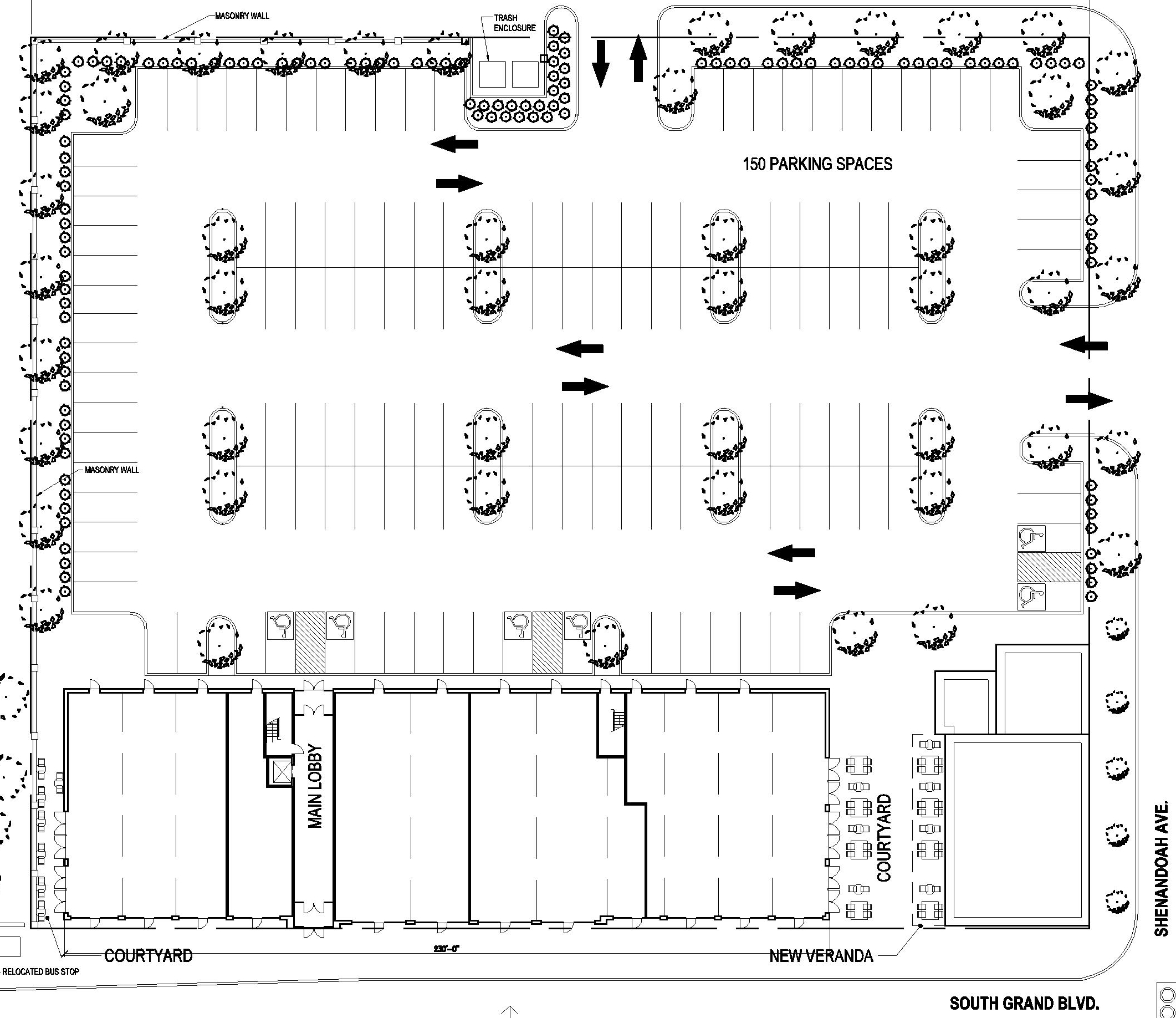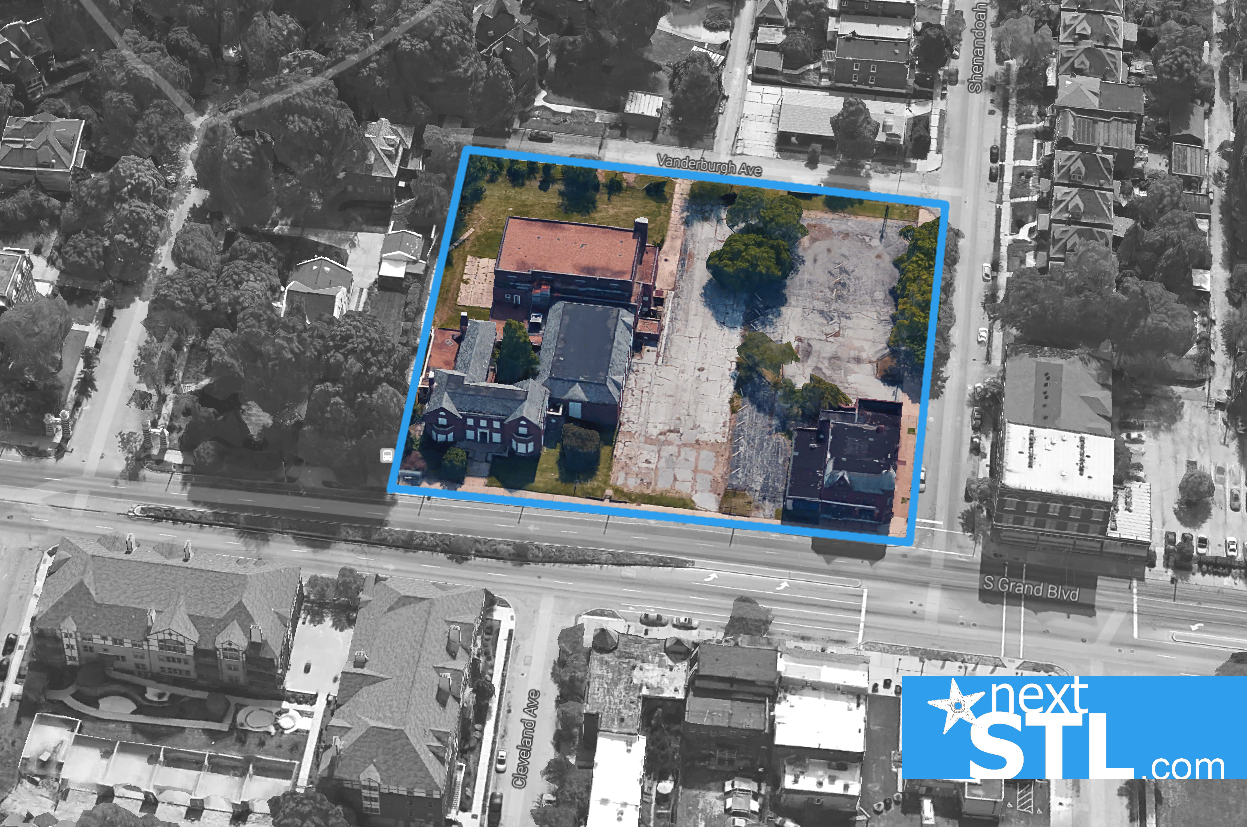 The new building would consist of 16K sf of first floor restaurant and retail space, with 16K sf of office space on the second level. The Pelican Building plan shows 2,900sf of restaurant space on the first level, and 2,500sf of office space on floors two and three.
First & Main Properties commissioned a demographic report dated January 2015 that shows an expected stable population over the current decade, after a 17% loss from 2000-2010 within a mile radius of the site. While the immediate area's population (and that of the city) has continued to decline, pockets of increased median income are appearing. The Shaw, Compton Heights, Tower Grove East, and Tower Grove South neighborhoods are one such area.
From the First & Main Properties website:
Located in the heart of the historic and thriving South Grand corridor, Pelican Court is a welcome new addition to the neighborhood's eclectic mix of boutiques, specialty stores, ethnic restaurants and national retail outlets. This creative 35,276 square foot mixed-use development will accommodate unique and quality restaurants, retailers and office users. Designed to complement the historic urban streetscape, this 2-acre, 2-building project will unite the historic, iconic, 3-story Victorian red-brick Pelican Building, which will be renovated to the highest standards, with a 2-story New Building with first-class retail and restaurant space on the first floor, and first-class office space on the second floor, built with the highest-quality materials. Access to the site is excellent via a traffic light at Grand and Shenandoah, and curb cuts on both Shenandoah and Vanderburgh. Parking will be exceptional for an urban location – 150 convenient, free off-street parking spaces.Exposure and visibility of the buildings, storefronts and signage will be outstanding due to both buildings being situated directly on the street with no front setbacks. In addition, the site enjoys an impressive traffic count on South Grand of 27,794 vehicles per day – December 2013 Study.
*if you want to see the interior of the YMCA building before it's gone, click here