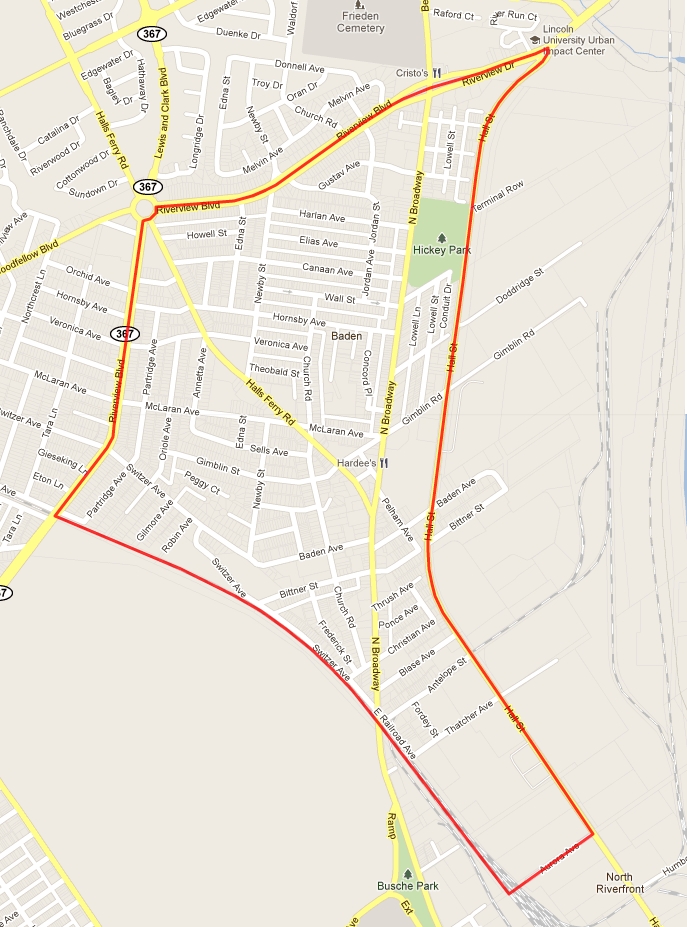 Baden is a north St. Louis neighborhood located east and south of the city limits (Riverview Boulevard), north of Calvary Cemetery and west of Hall Street. Check out the roundabout at the convergence of Goodfellow, Halls Ferry, Riverview, and Lewis and Clark Blvd; it reminds me of the Tempest screen. There just aren't that many roundabouts in St. Louis, but this one is very cool. The St. Louis County municipalities of Bellefontaine Neighbors and Jennings abut Baden to the north and west.
Baden became part of St. Louis in 1876, but was never incorporated as a city prior to that date. It has the distinction of being a north side residential neighborhood that had a gain in population at 3% in the 2000 Census count. However, that momentum was not sustained from 2000-2010 when Baden lost 14% of its residents. The 2010 Census data showed the racial demographics of 92% black and 6% white. St. Louis continues to take a beating in loss of residents. People are voting with their feet and Baden, like nearly all neighborhoods, felt that sentiment.
The welcome mat to Baden, visible from Broadway: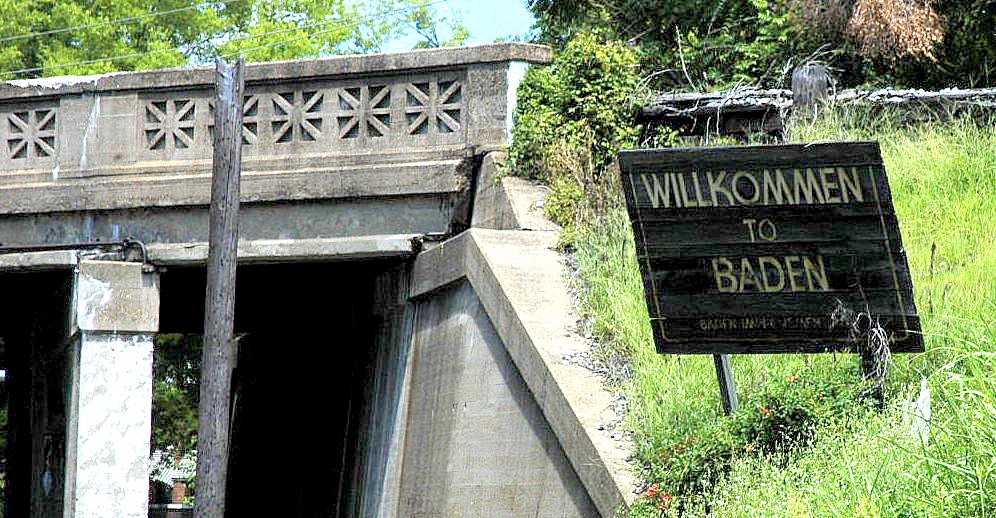 I had the privilege of a guided tour of Baden by one of St. Louis' finest firemen. He was able to show me around and point out some of the more unique areas of Baden. I'll get to those in a minute.
To me Baden is mostly known for it's almost completely intact business district along a cool stretch of Broadway from Switzer Avenue to Halls Ferry Road. This northern stretch of Broadway along with the southernmost stretch that goes through the Patch and Carondelet are simply brimming with potential and possibilities for a 21st Century rebirth.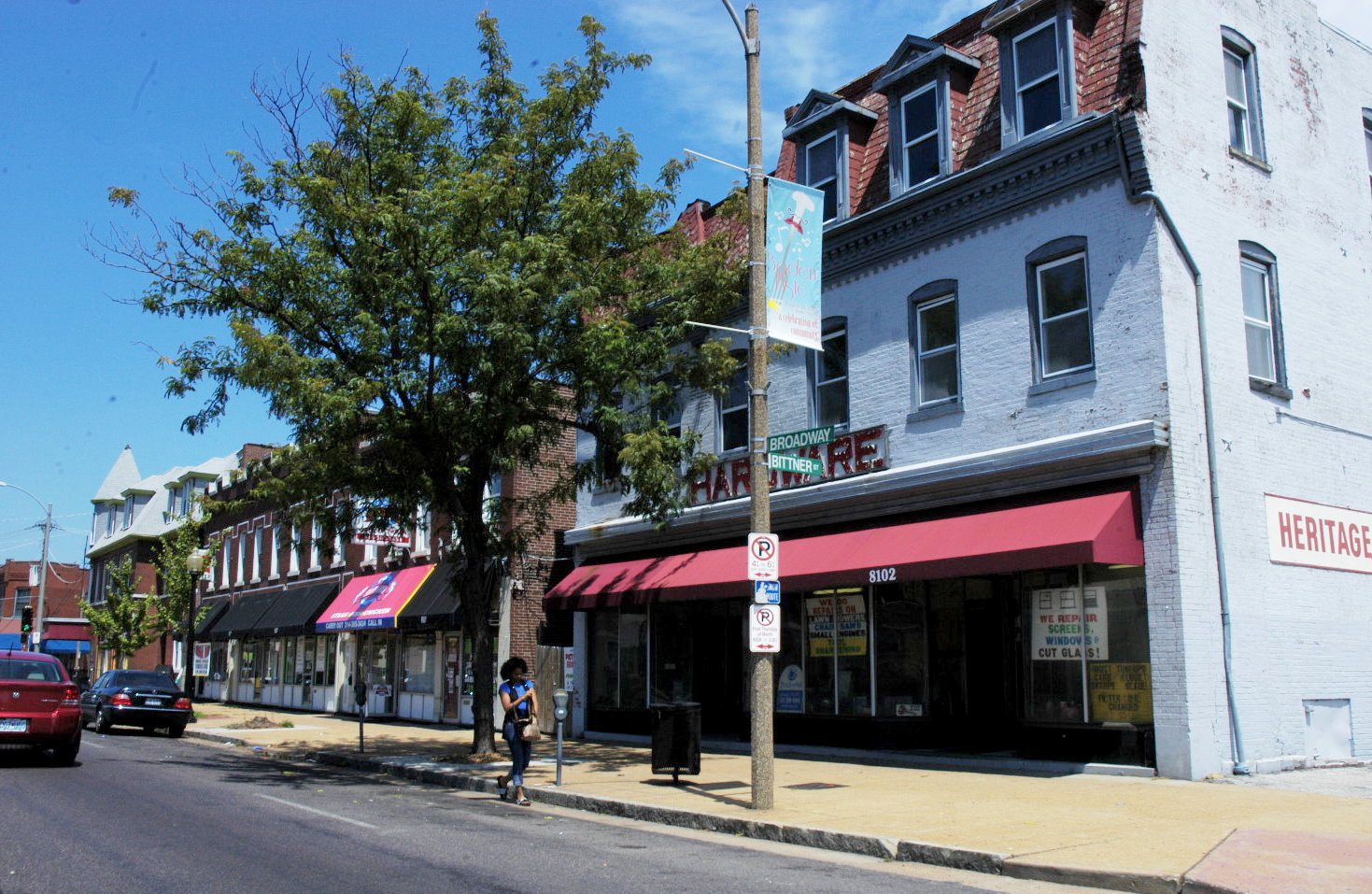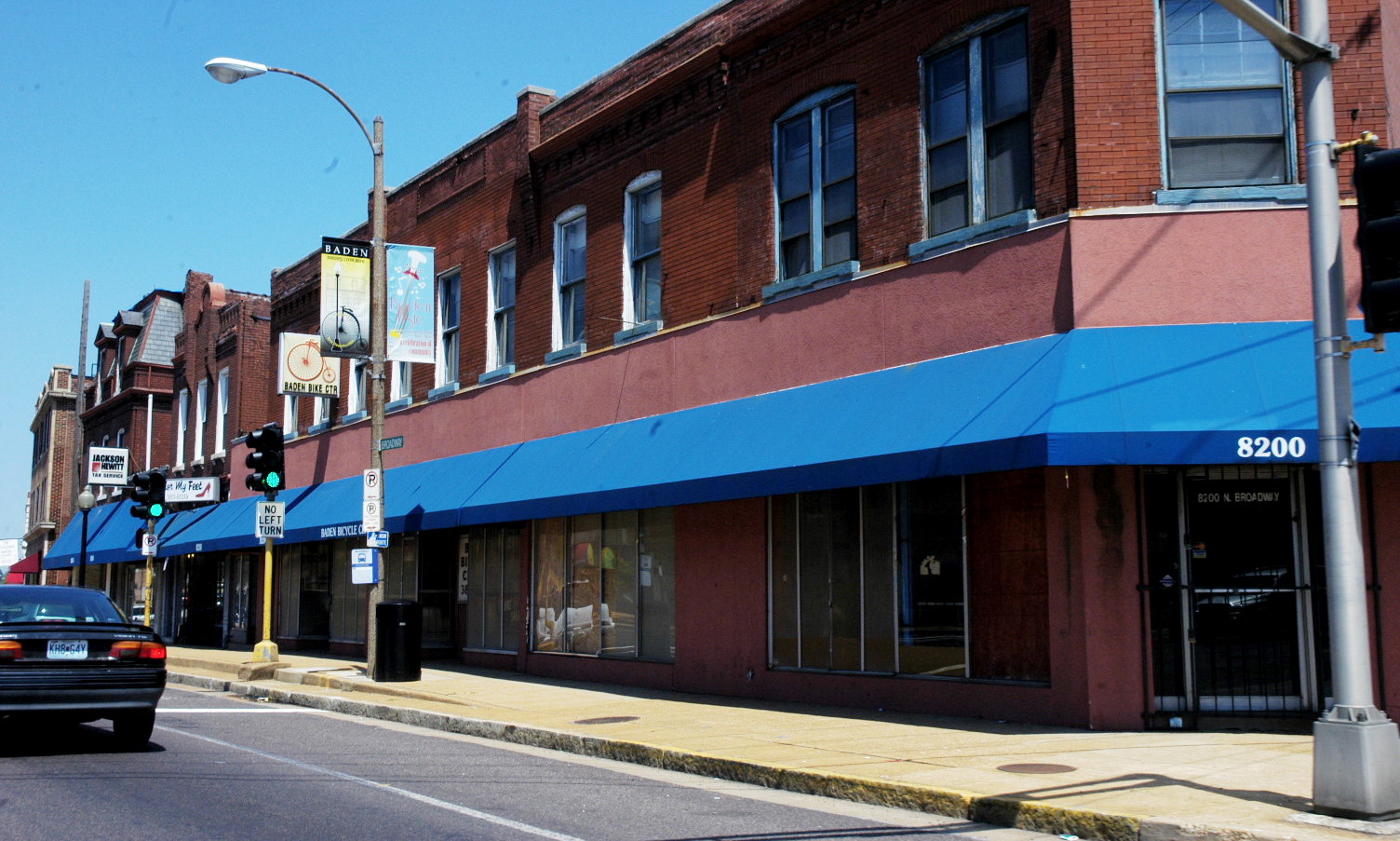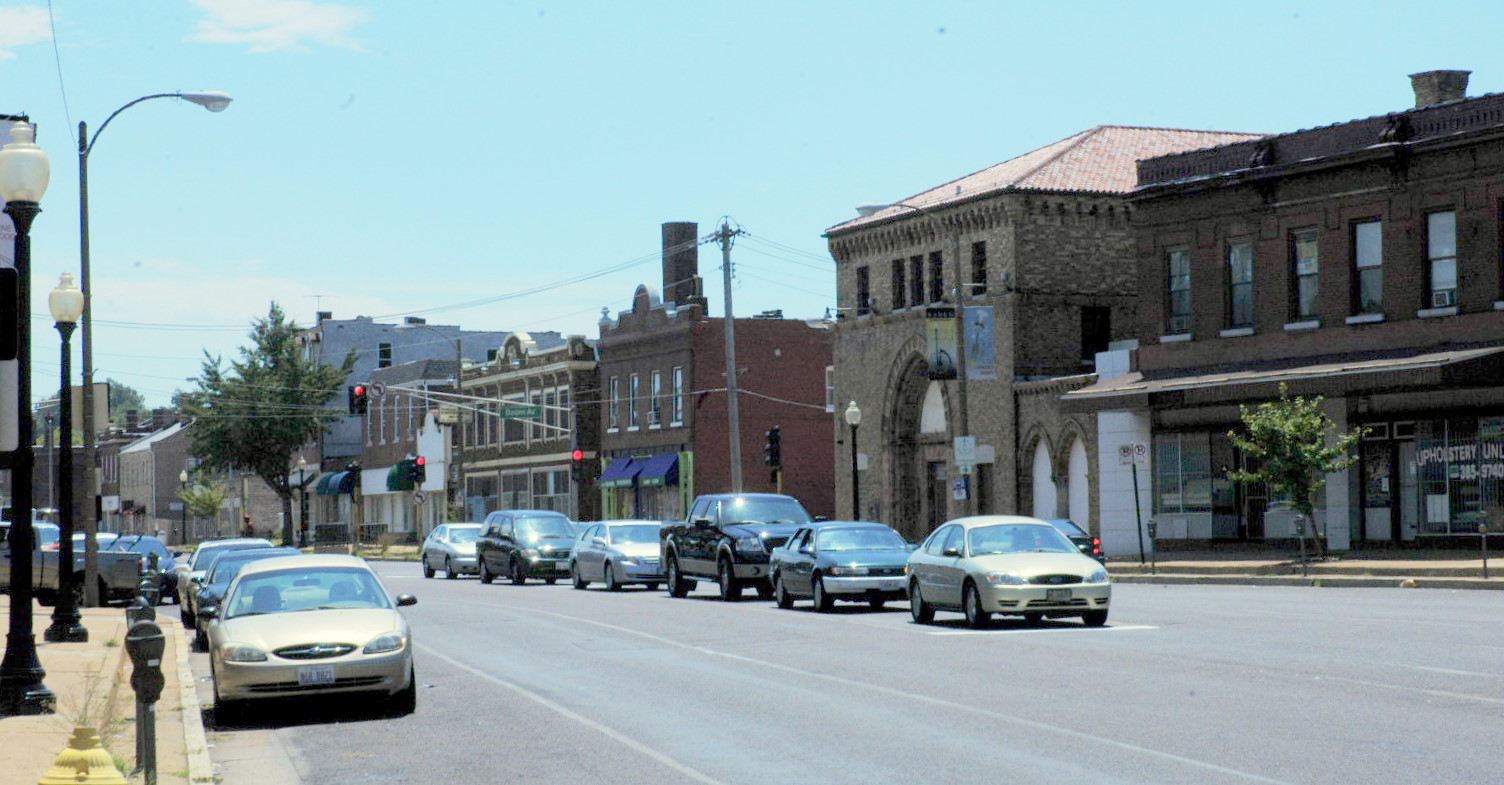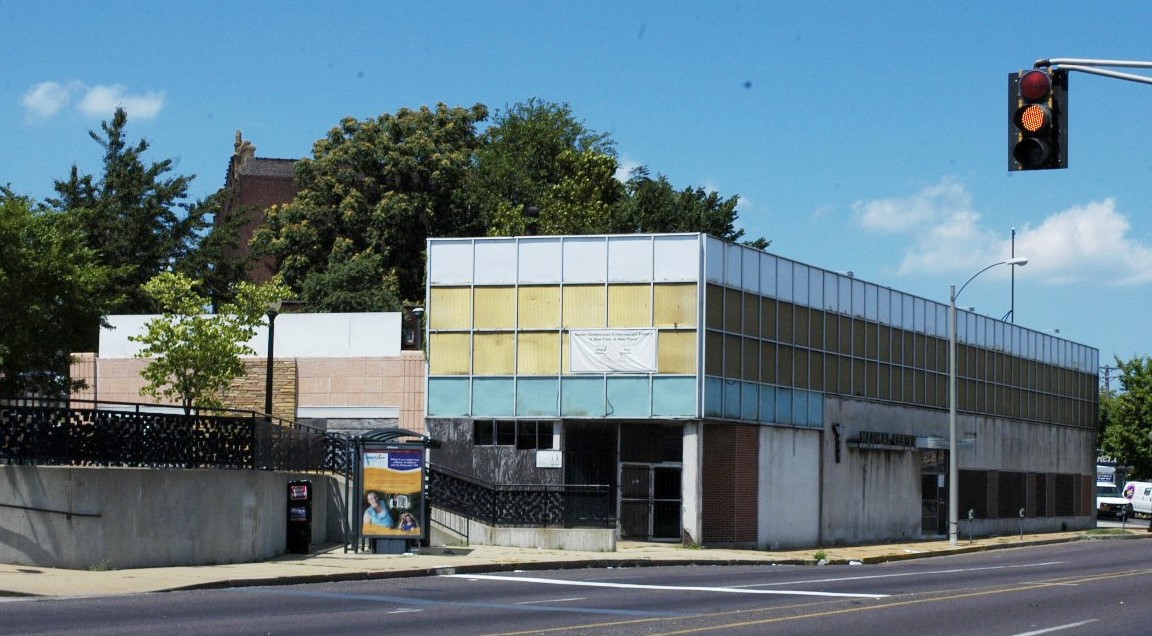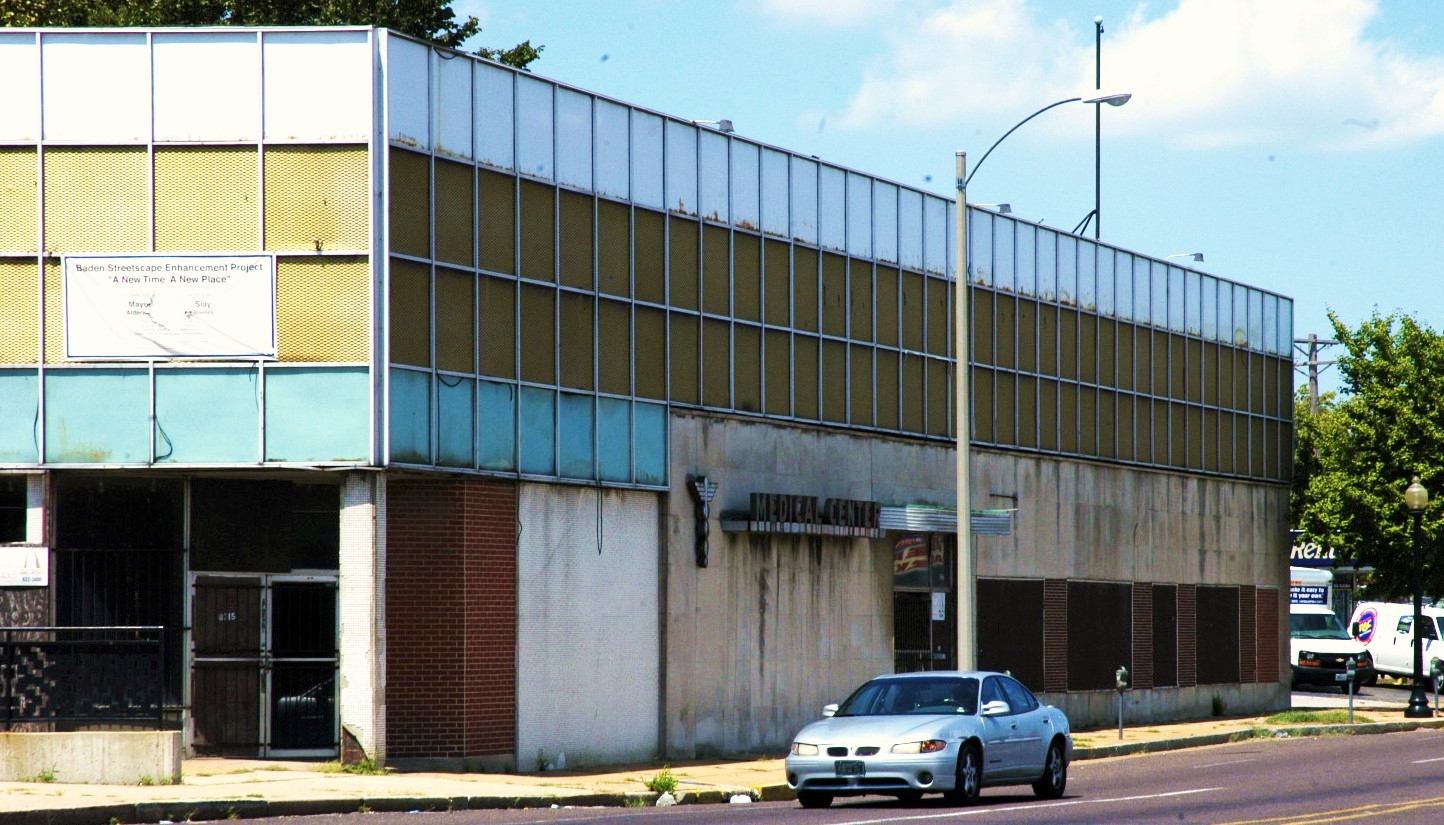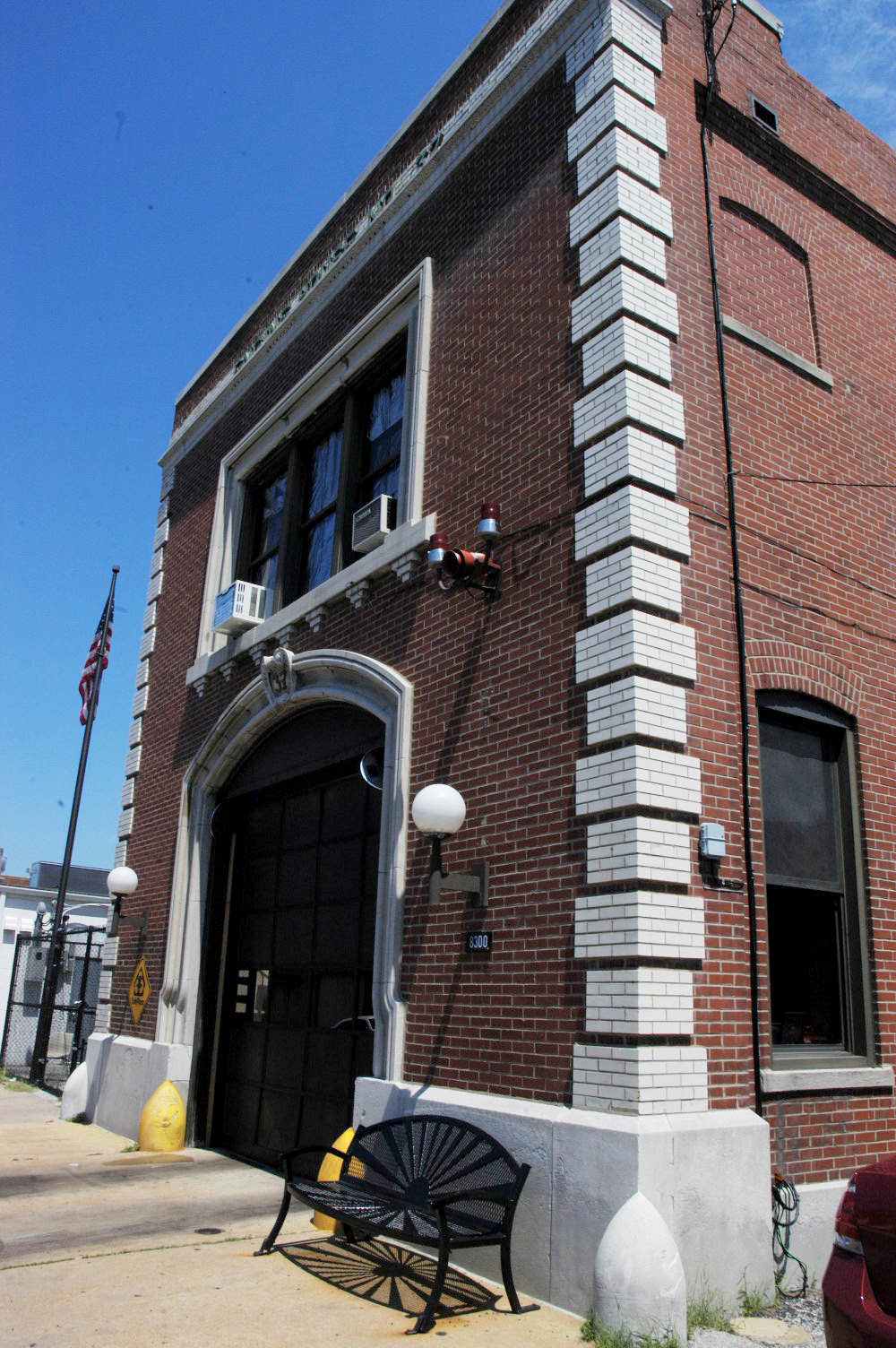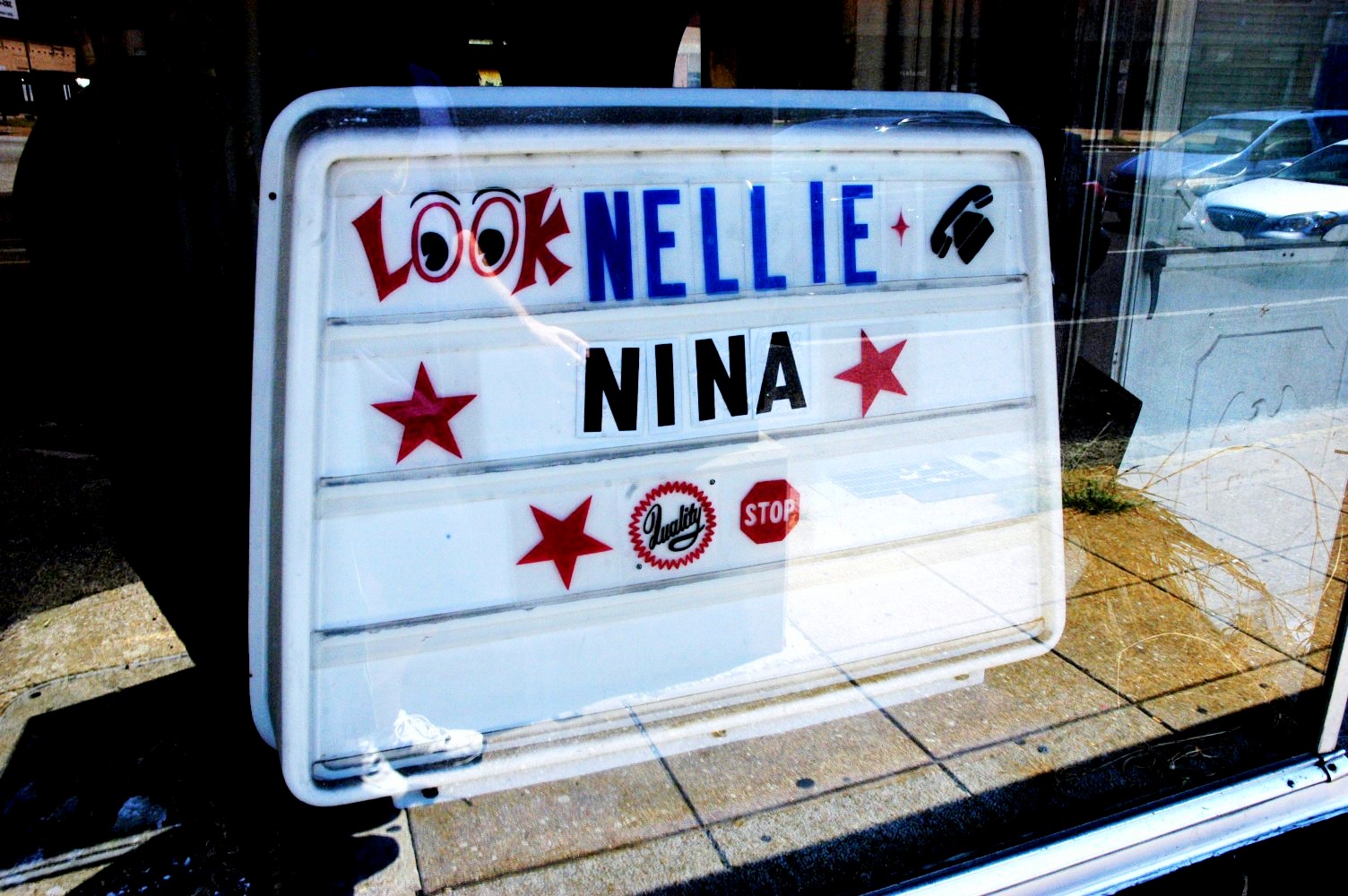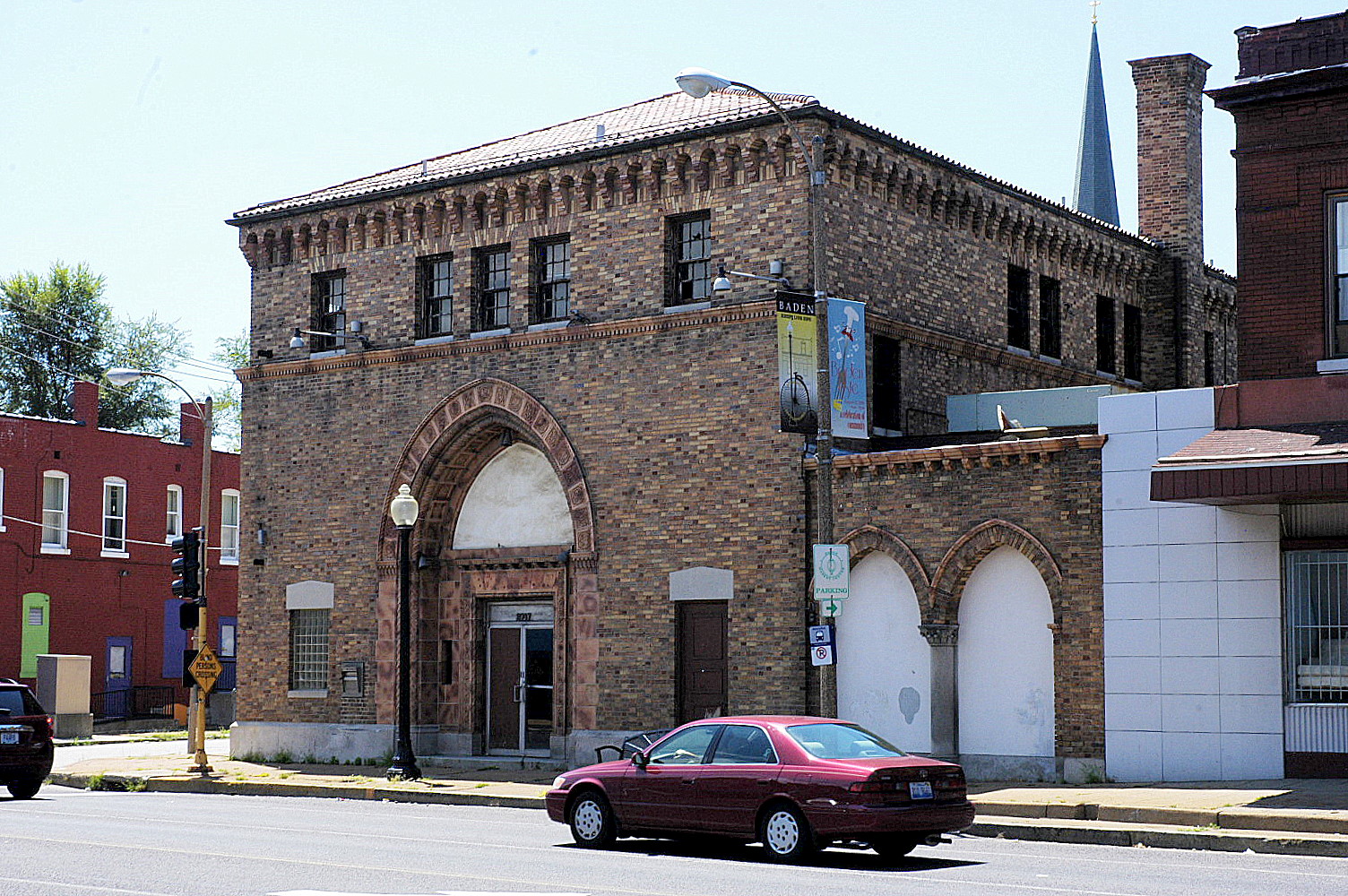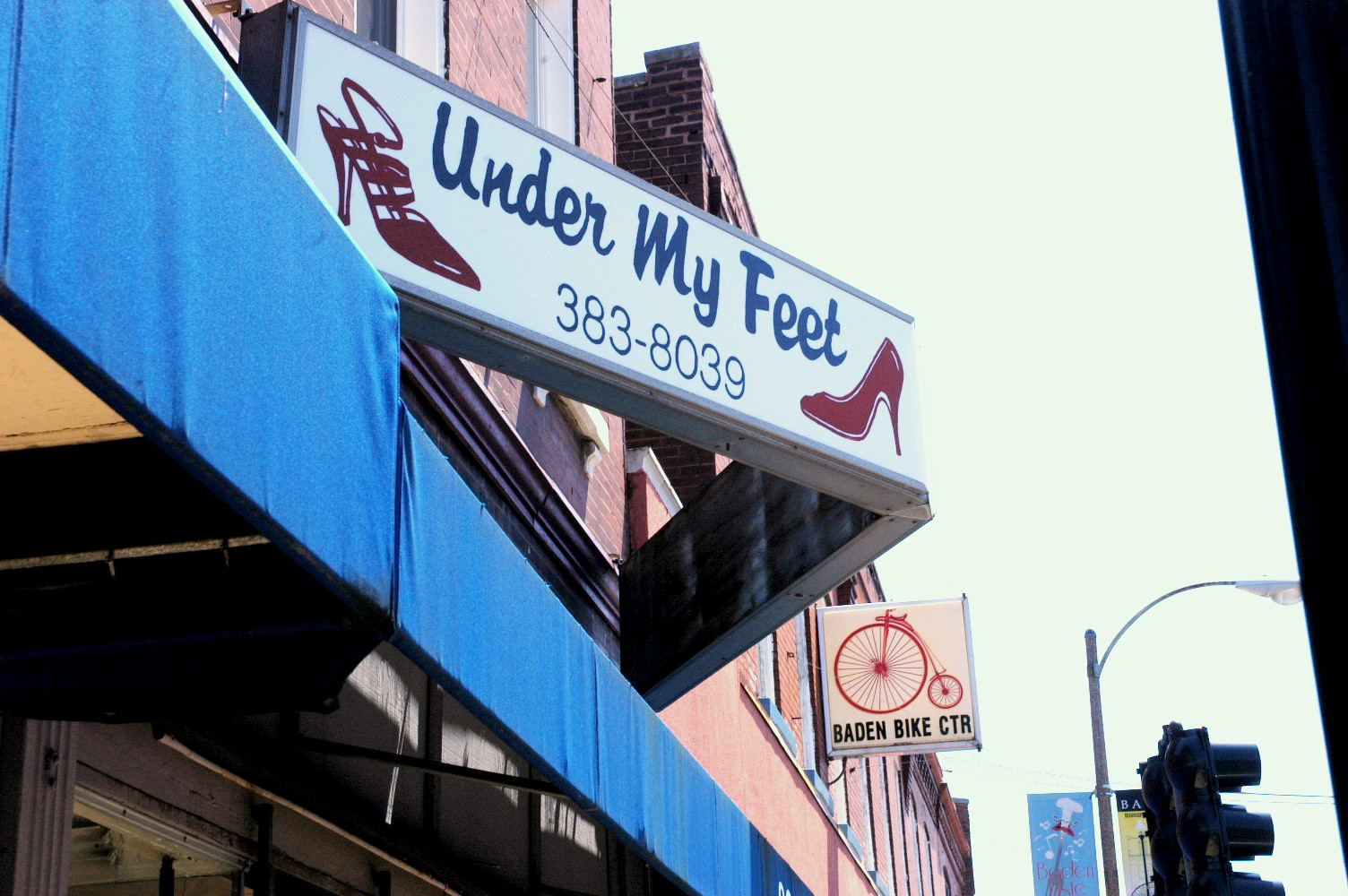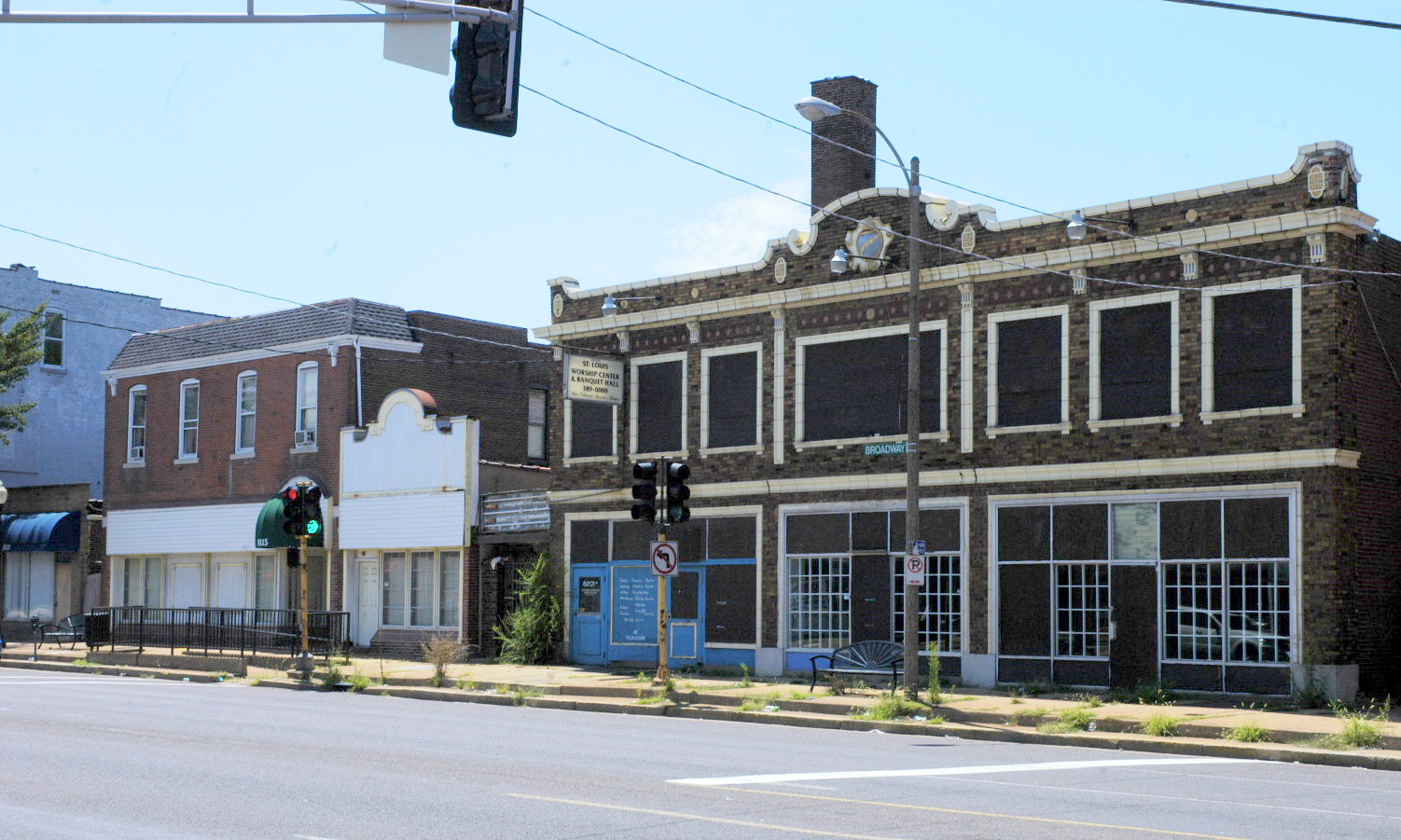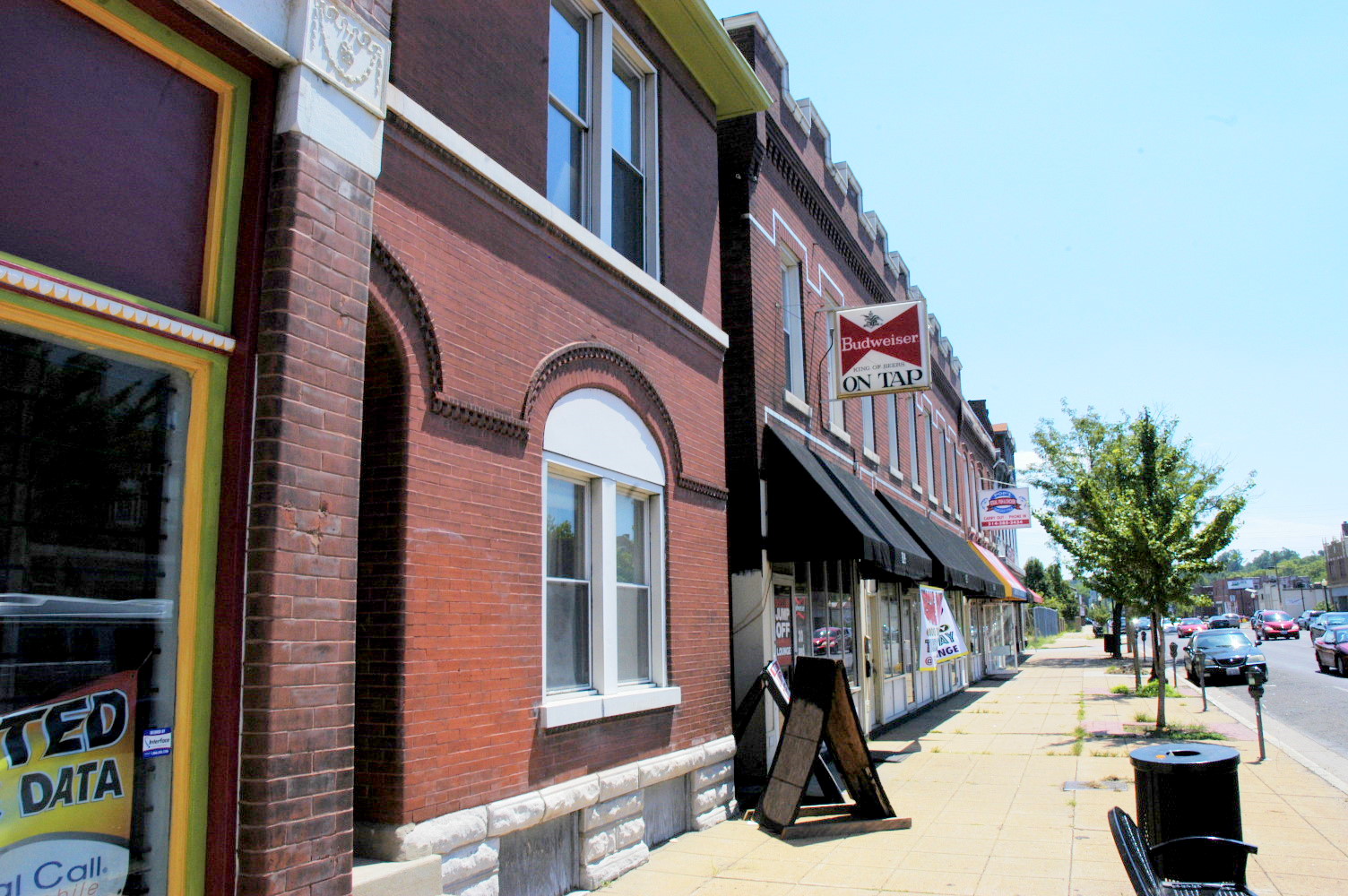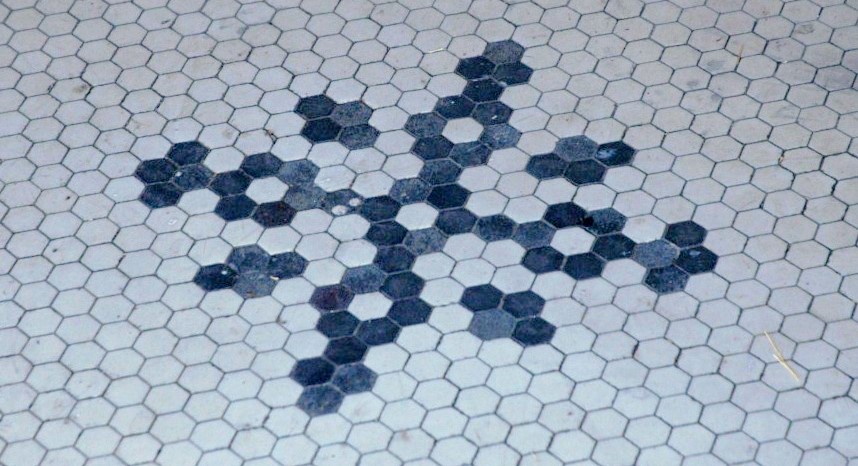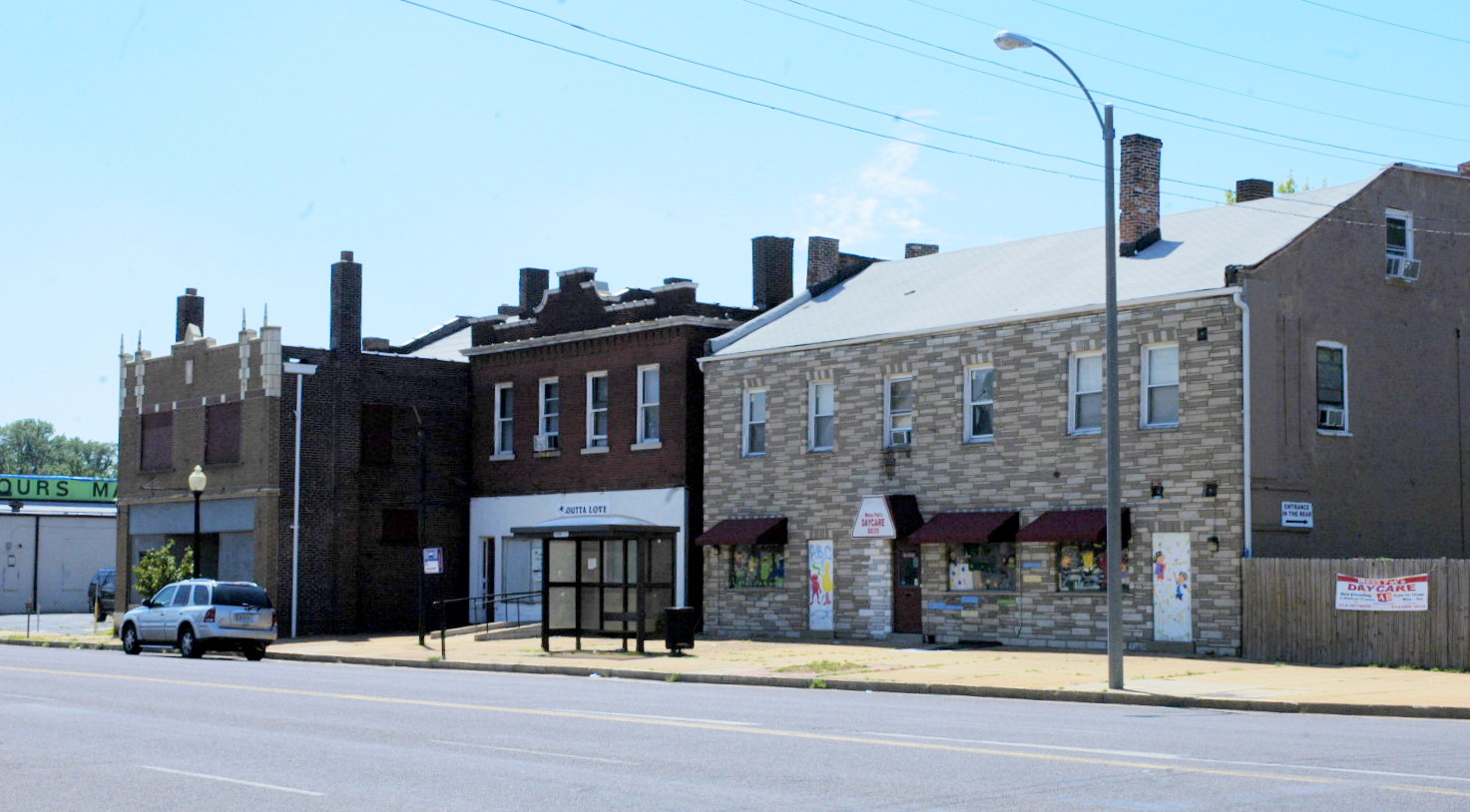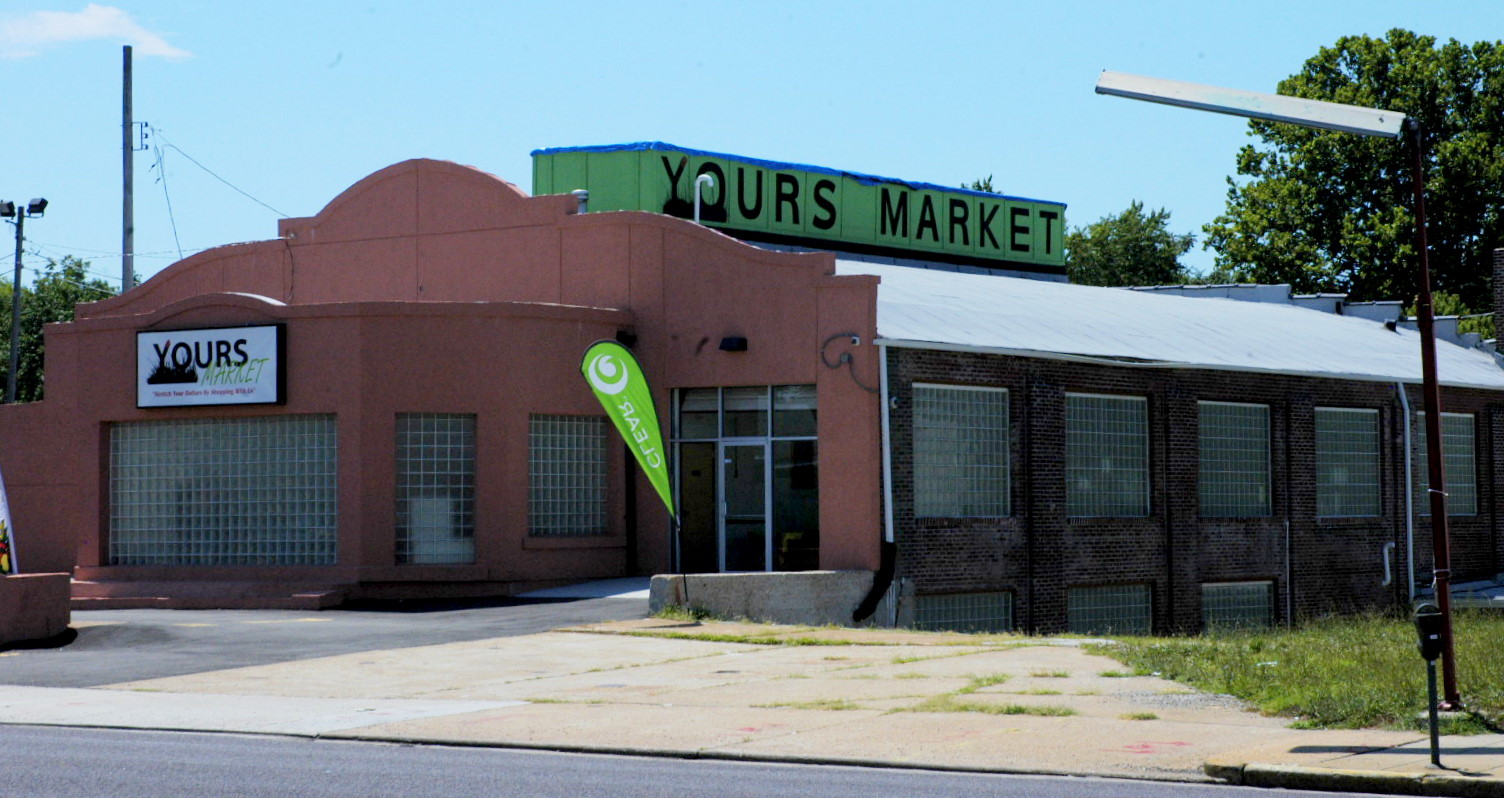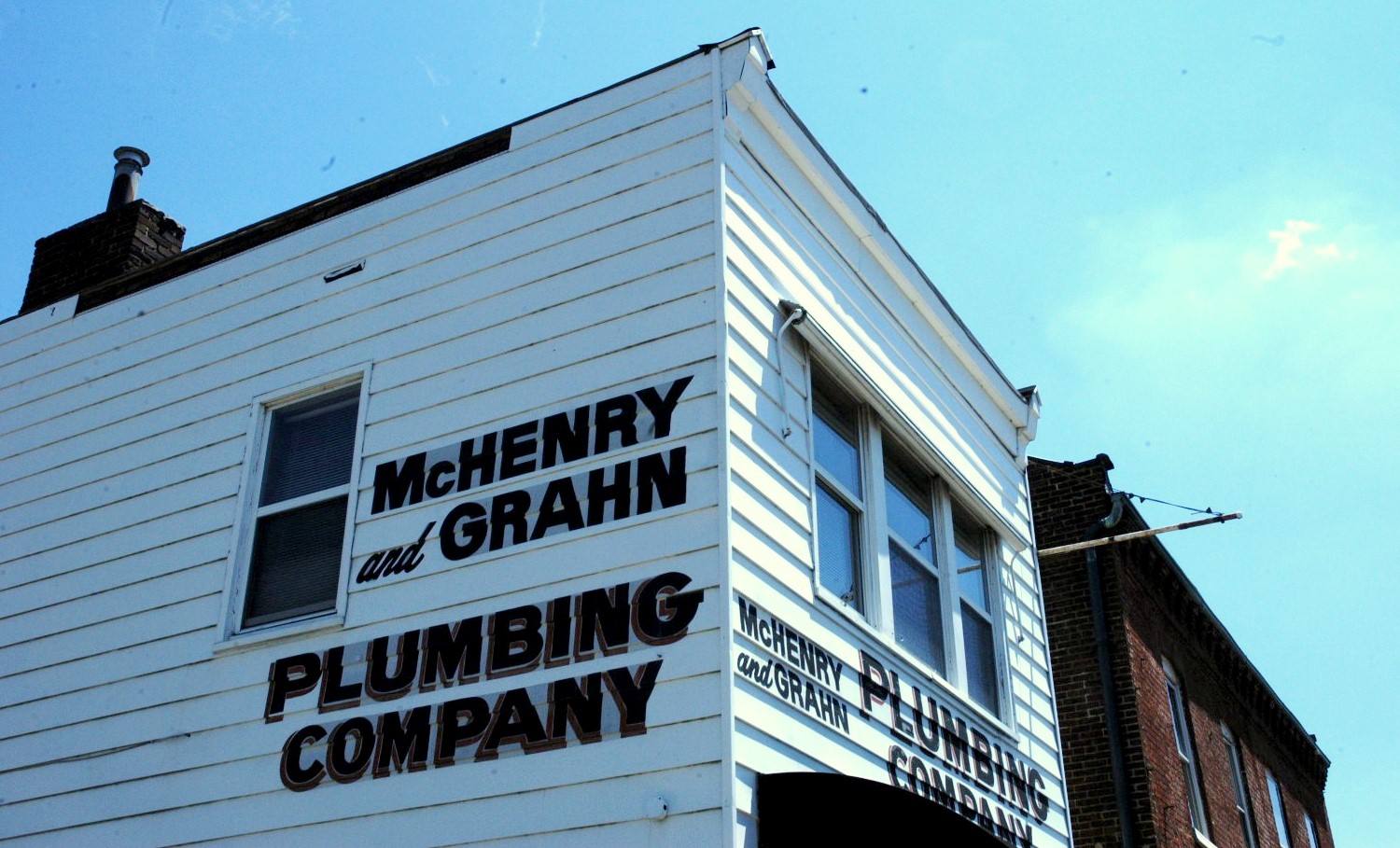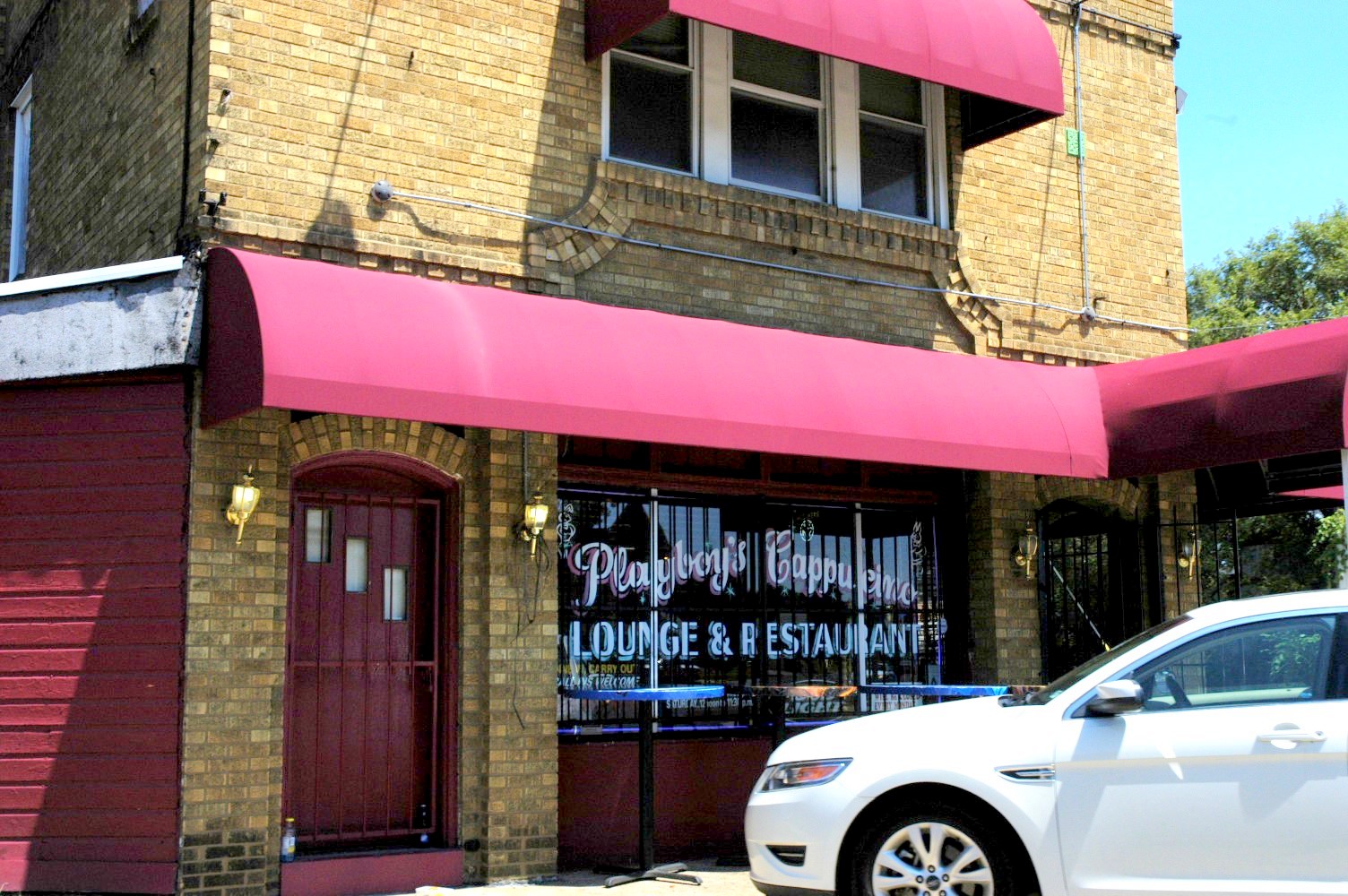 This sign warrants contemplation…"I'll take the gold genie looking one on the second shelf and the 4'x6′ velvet Elvis"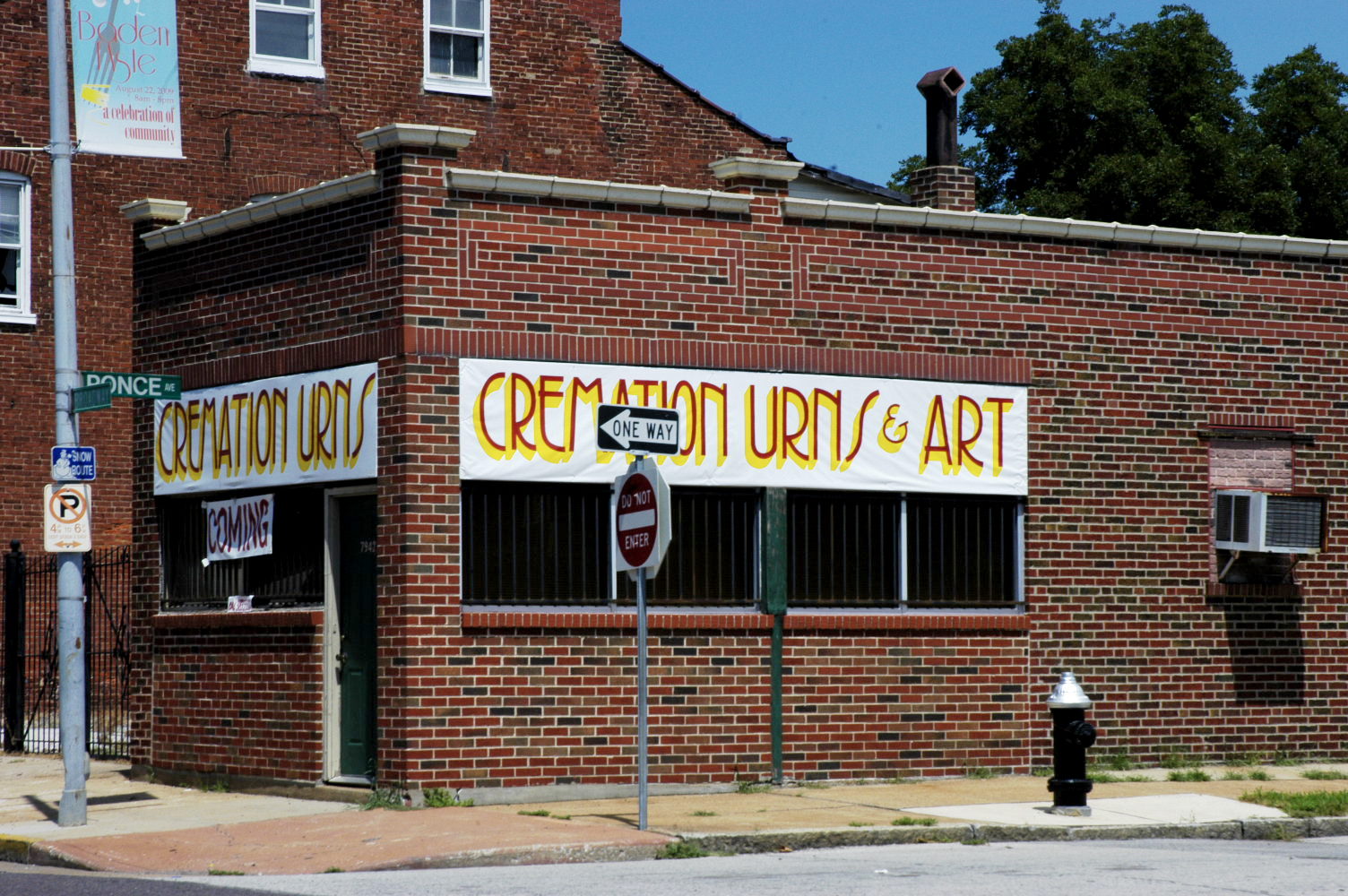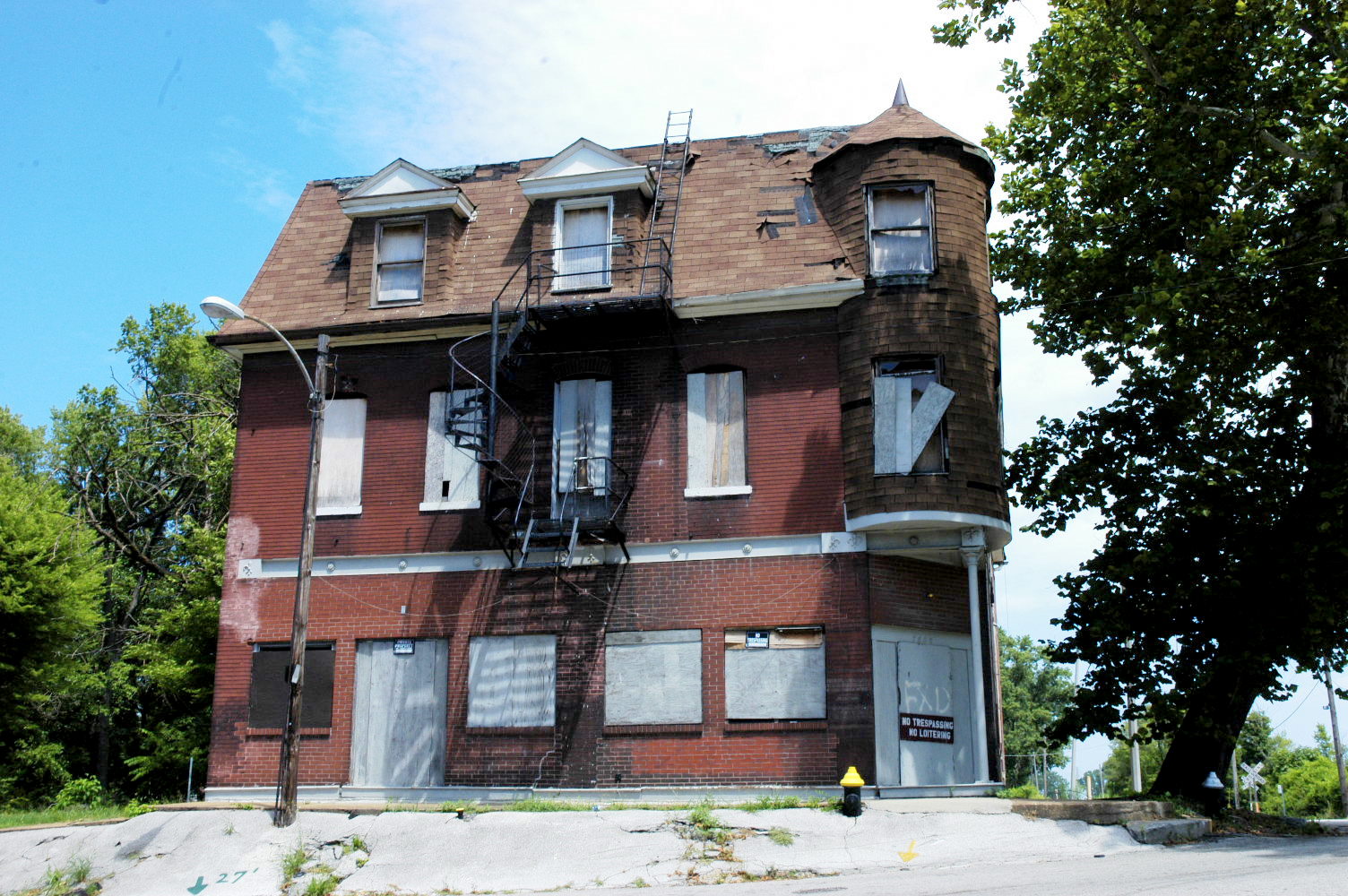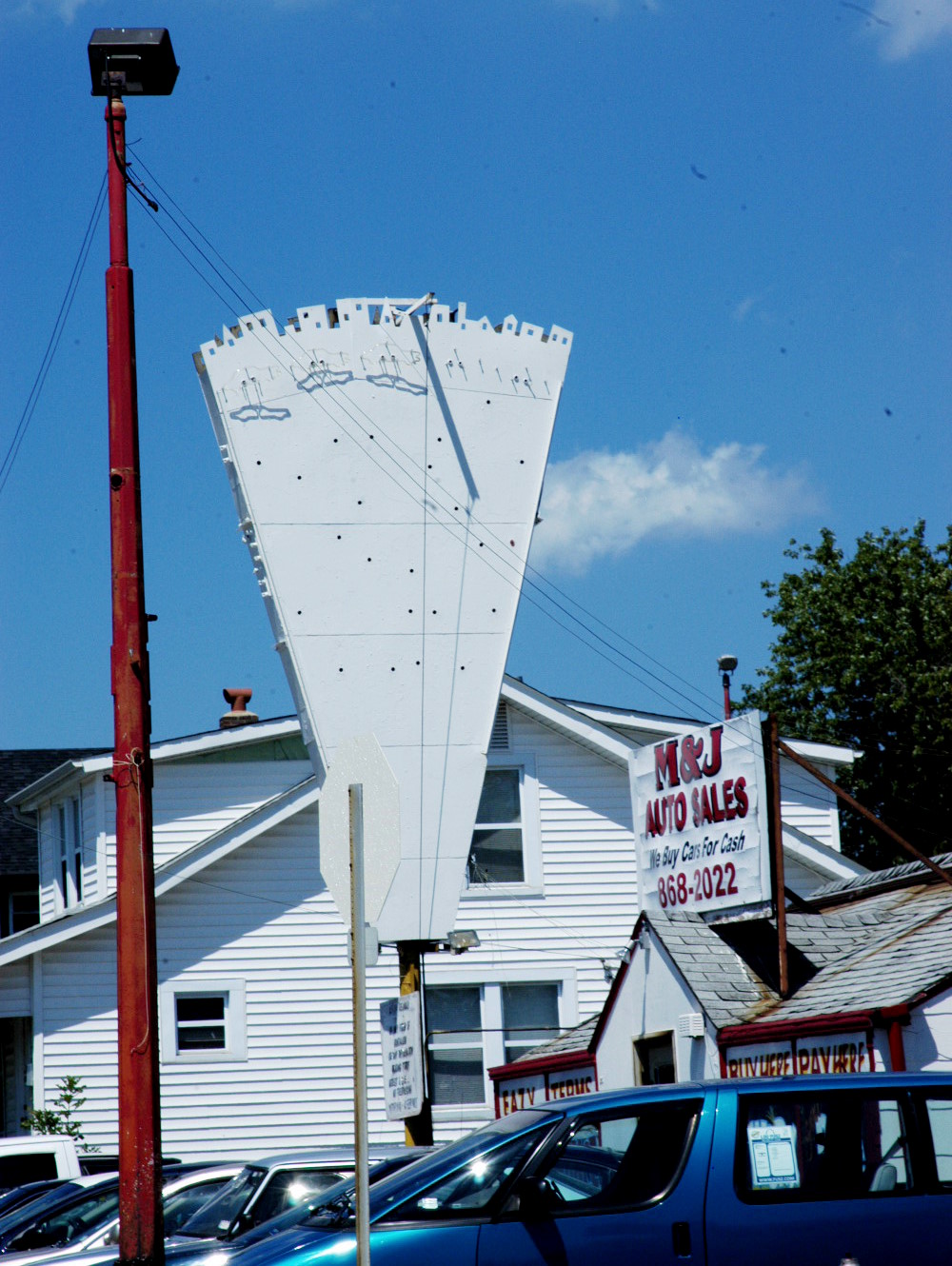 If anyone has a photo of this sign in it's original state, please email me!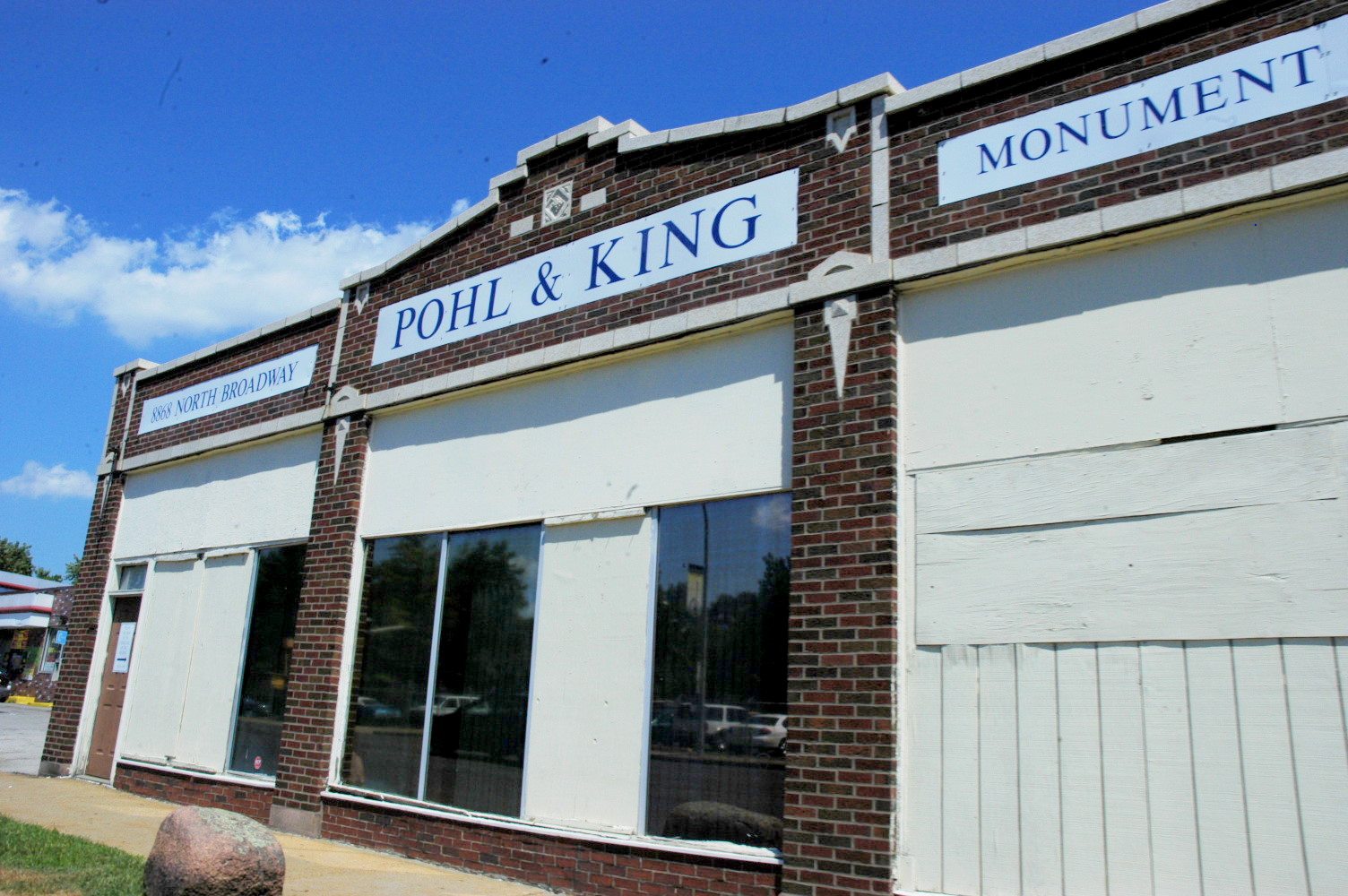 The bones are obviously there and lie (hopefully) temporarily mummified in a thin layer of patina waiting for those who want to stay here or more importantly, move to St. Louis and work hard and invest their time and money in the rebirth of the city. This part of town could easily add to St. Louis' resume as the premier brick city in the U.S.A.
Broadway ain't all charm and good design though. The 1980's descended on Baden and took a big dump and then packed it up and left this: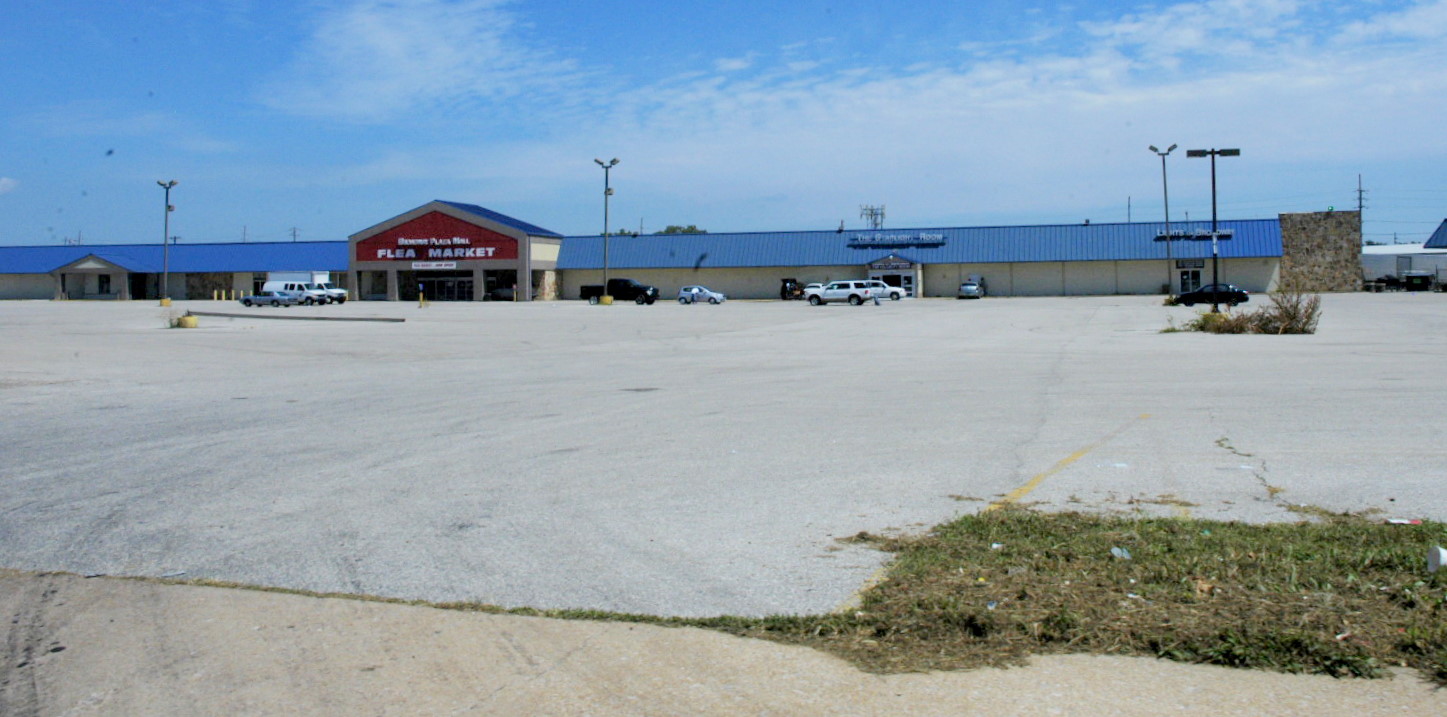 When will we learn that strip malls don't generally work in urban areas and this crap belongs in the burbs? We destroy tasteful architecture, history and workmanship for this? What will happen to this property now?
The largest city park serving Baden residents is David Hickey Park named in honor of the first St. Louis member of the Expeditionary Forces killed in the World War (source).
Baden has the feel of another neighborhood on the verge of stability vs. decline. It will be a good harbinger of thing to come for St. Louis as a whole. Are we headed toward better days, or still getting closer and closer to rock bottom? We'll have to use the census data in 2020 to judge whether the downward spiral of people packing it up continues. For now, Baden has the feel of a stable neighborhood, but not without challenges.
Outside of the Broadway business district, Baden is largely home to many mid-century modern buildings and homes. I guess I was expecting older, turn of the 20th Century homes. But that's not really the case. And if you are a fan of mid-century apartment complexes, you better get there and check them out, because many are coming down: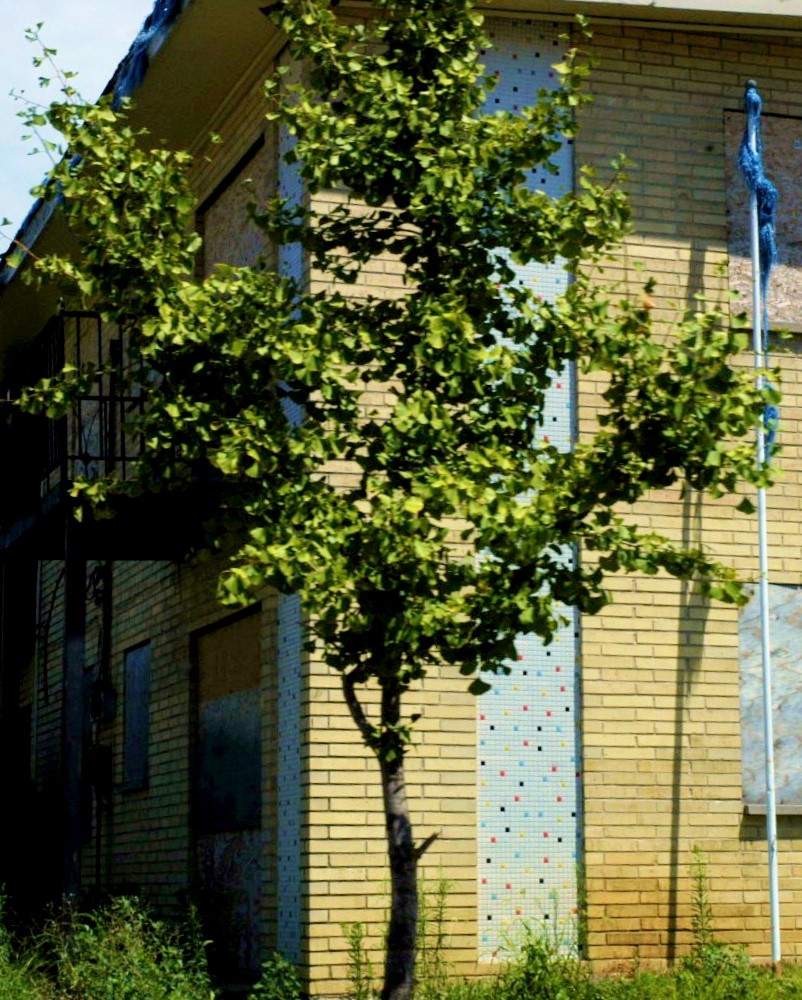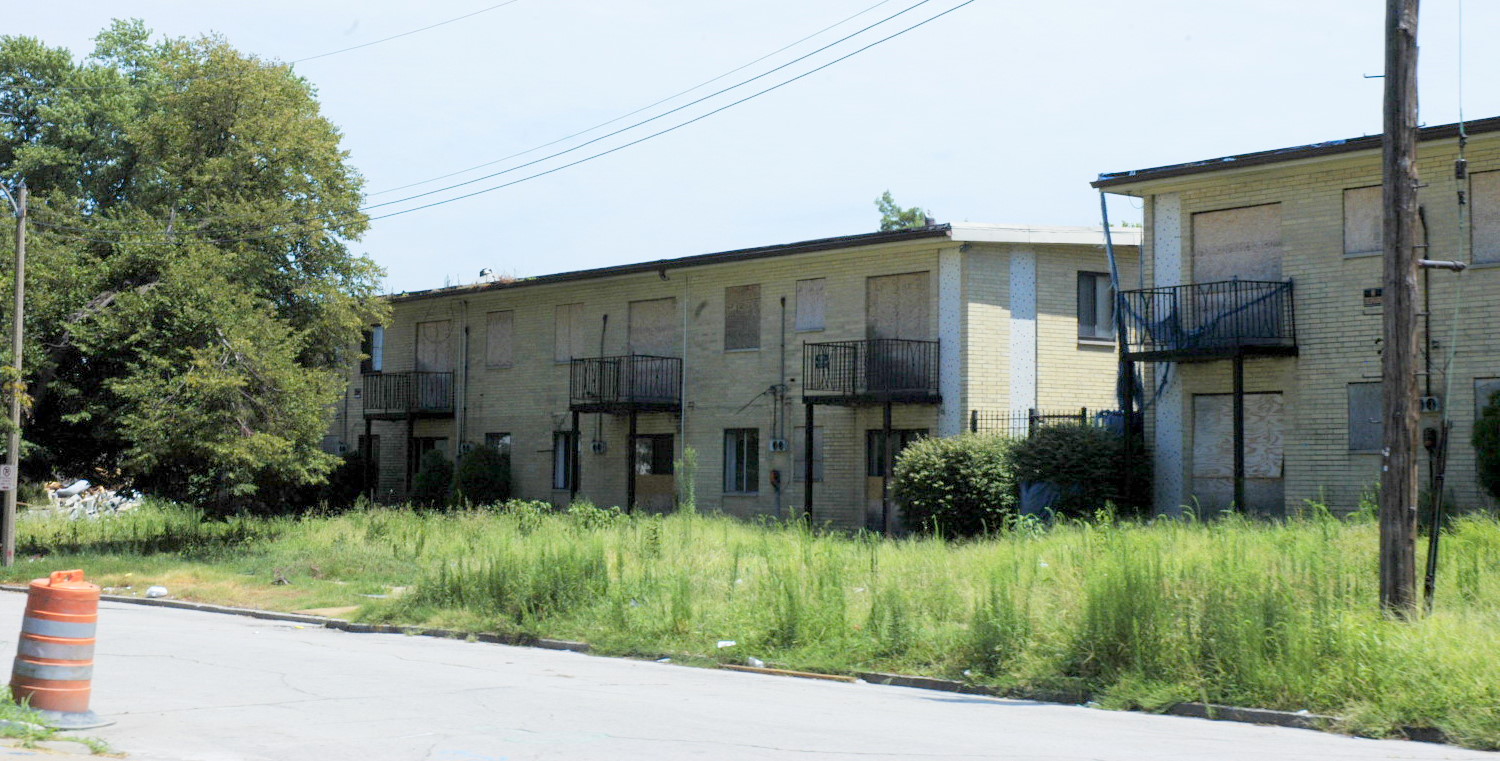 Some of the typical home styles in Baden: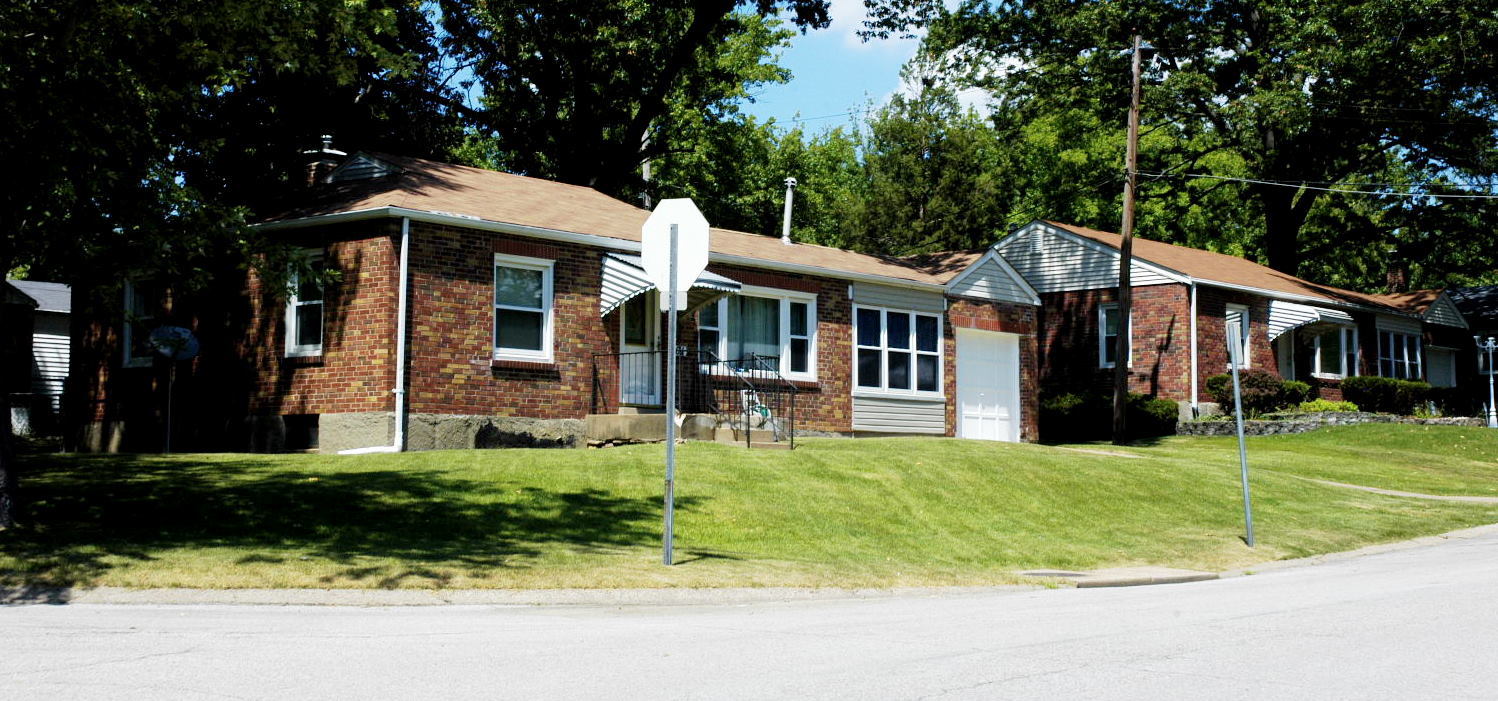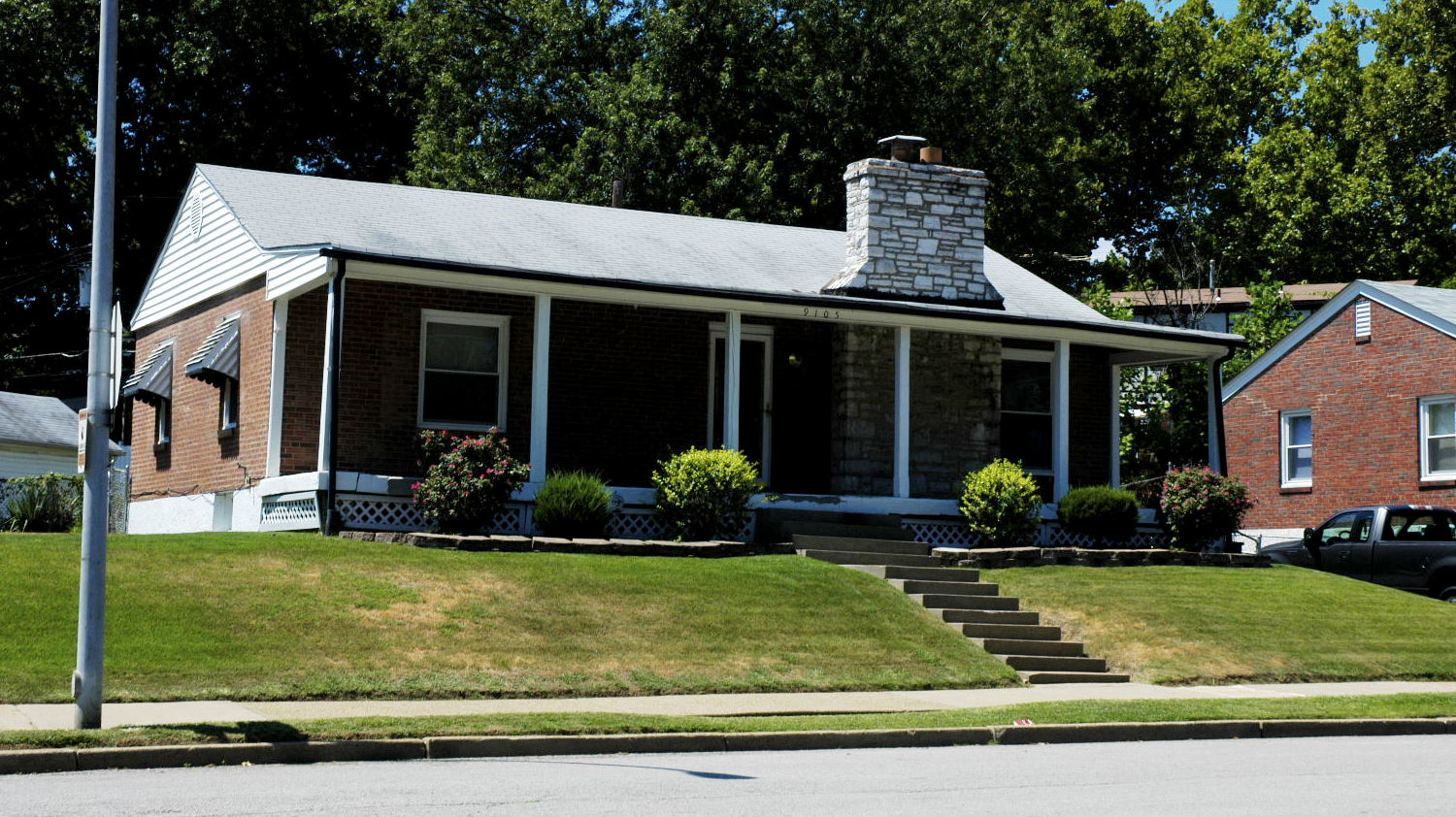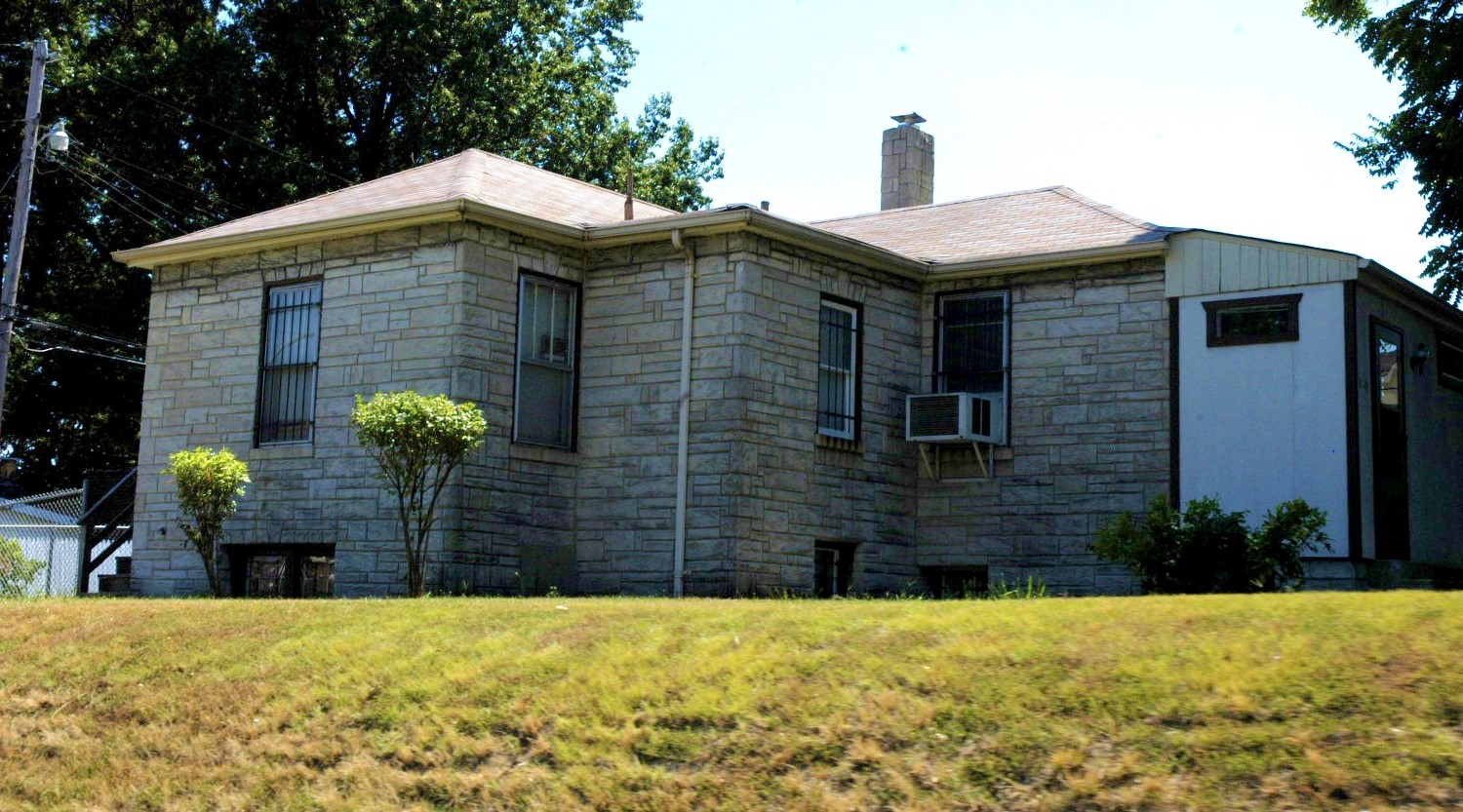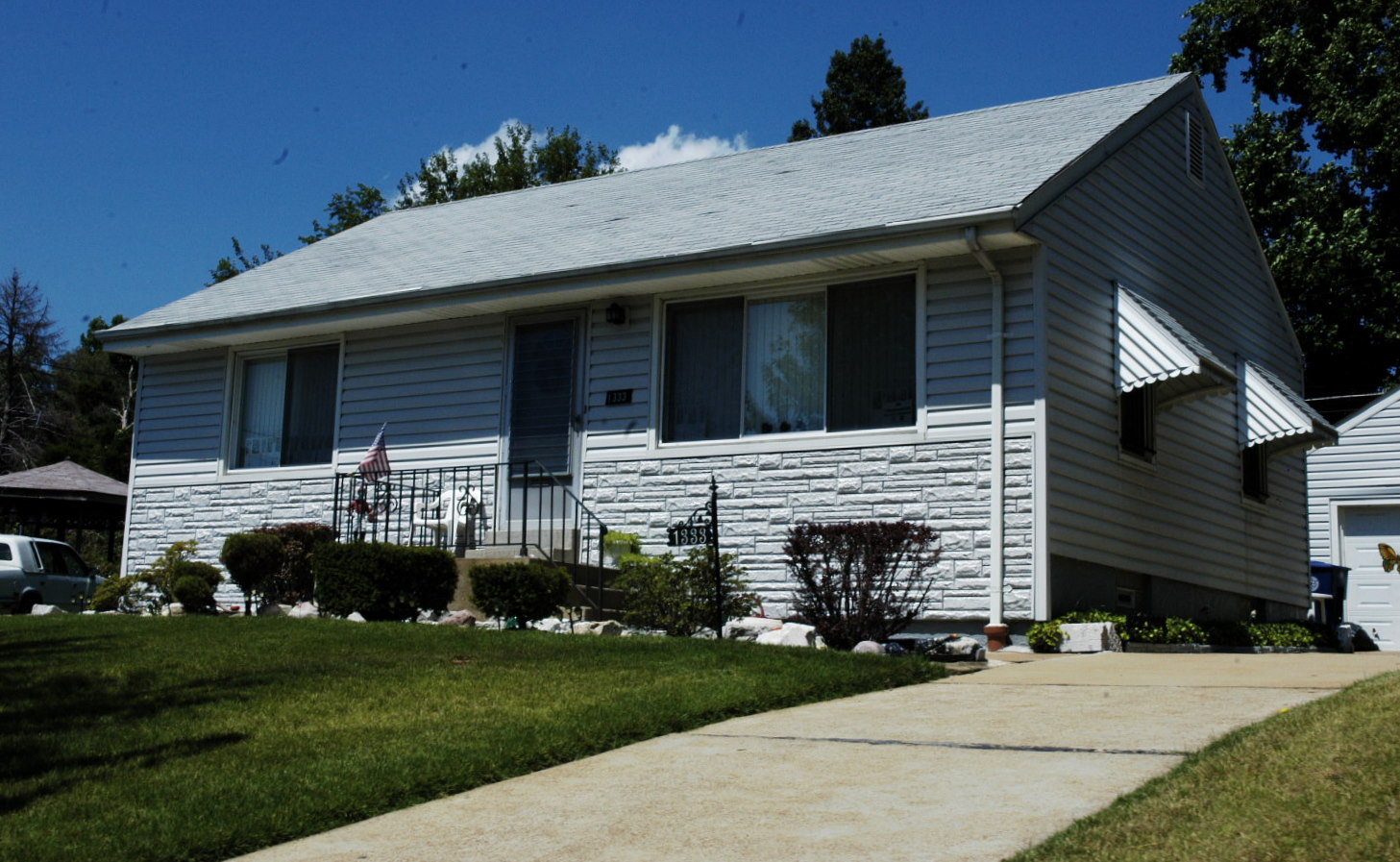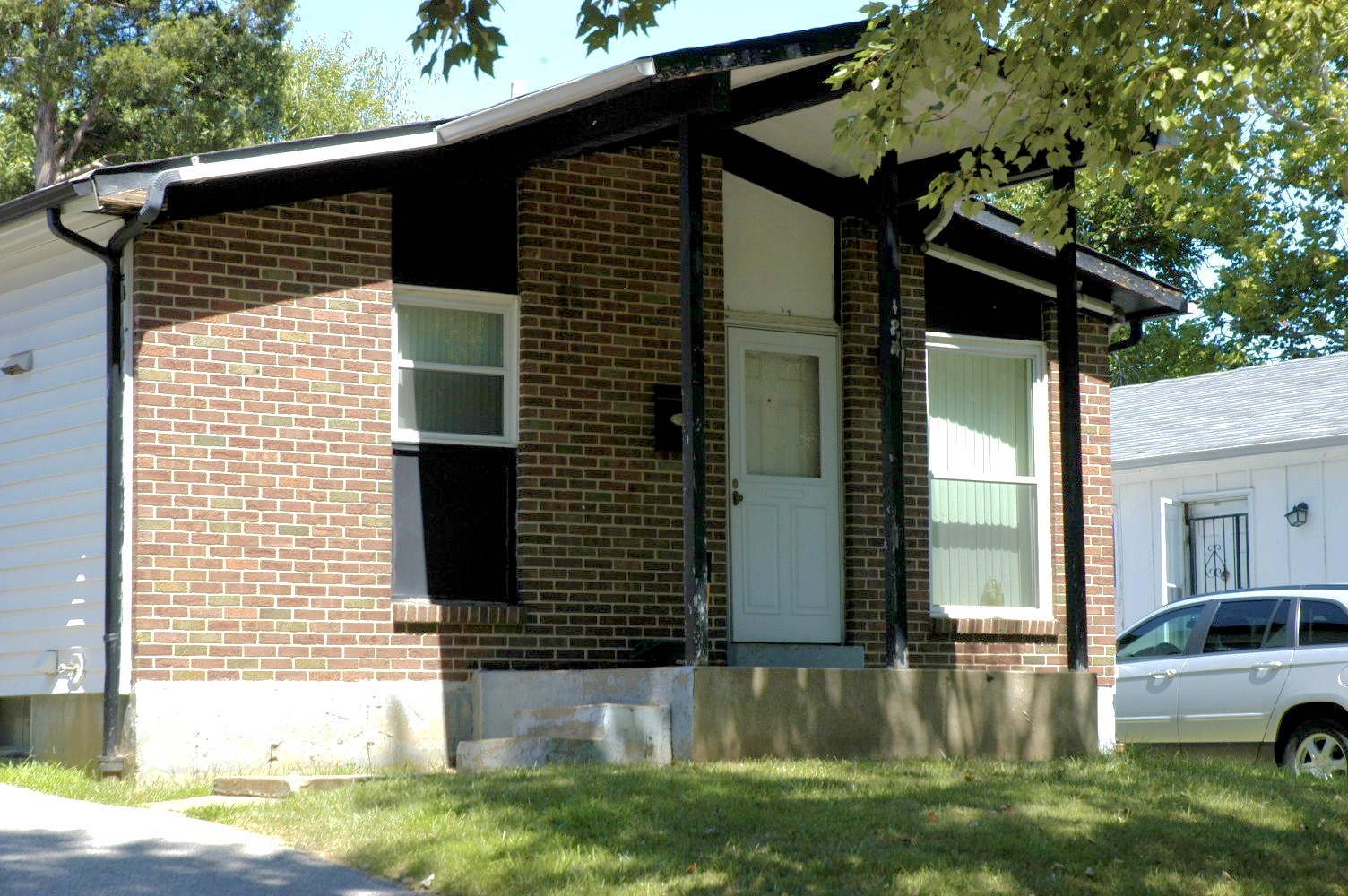 There are scads more of the above examples, built in the 1940's to 1960's. Some others: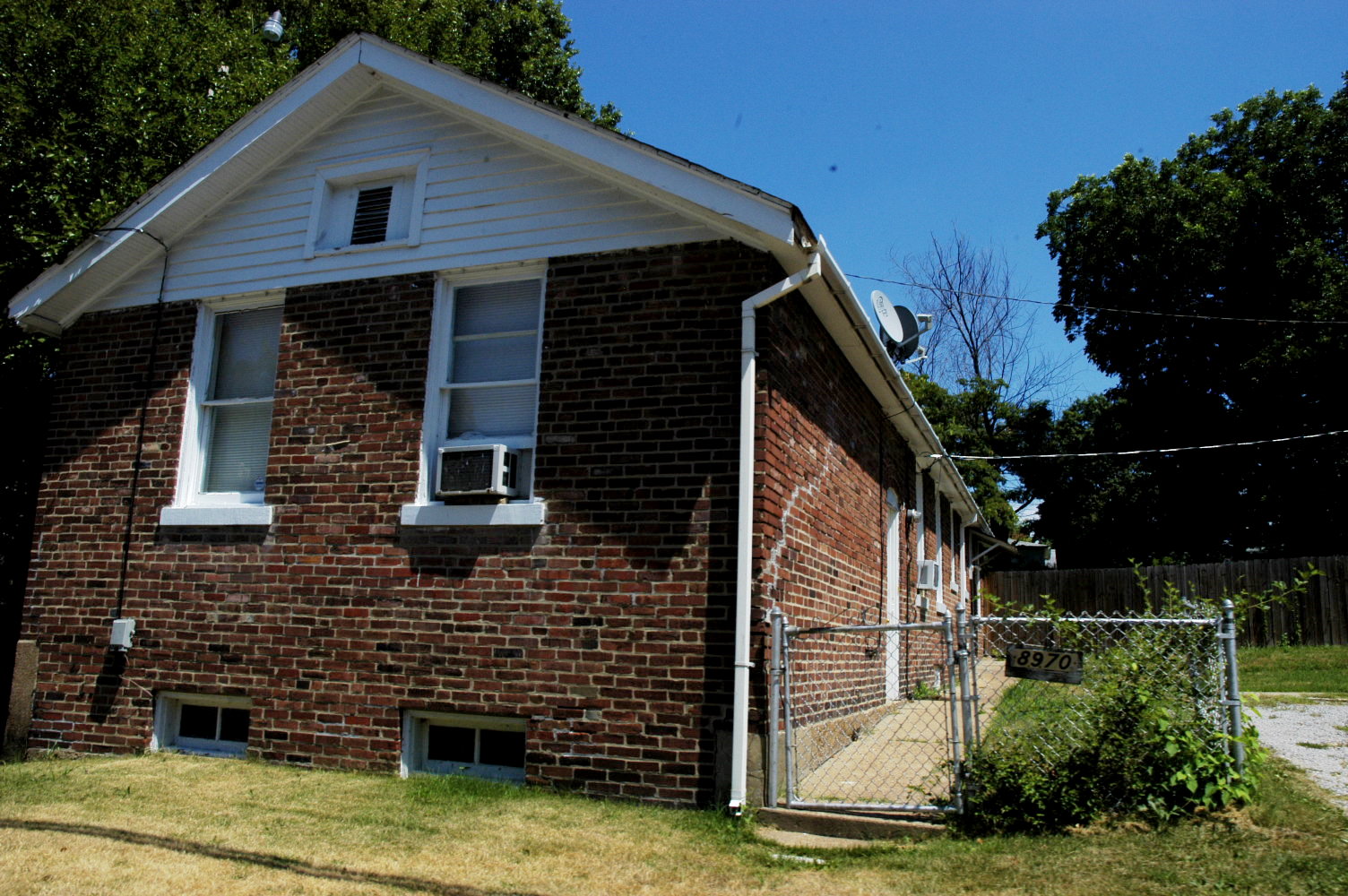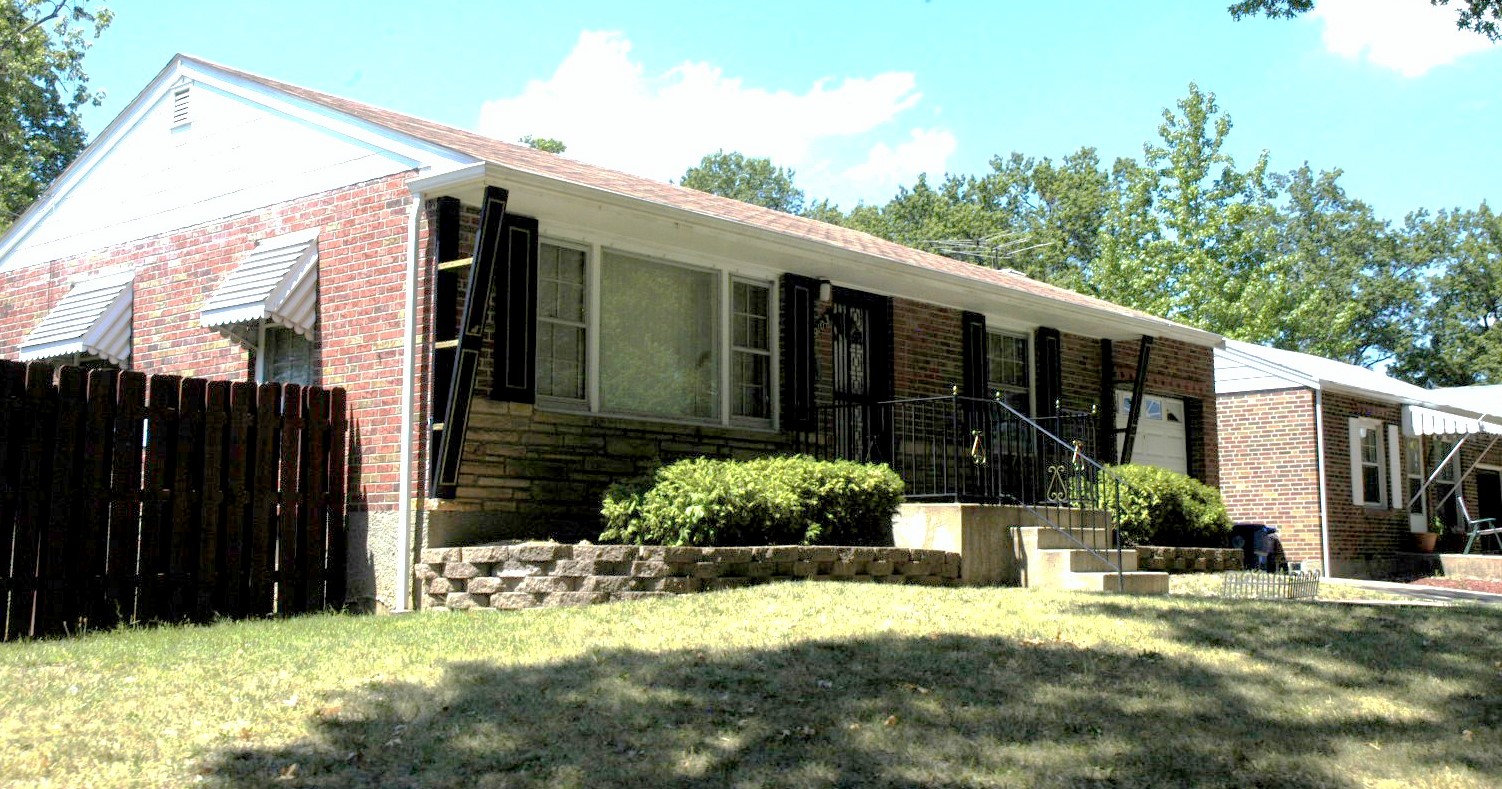 Check out the front yards in the next 2 shots…hey we are the Mound City, right?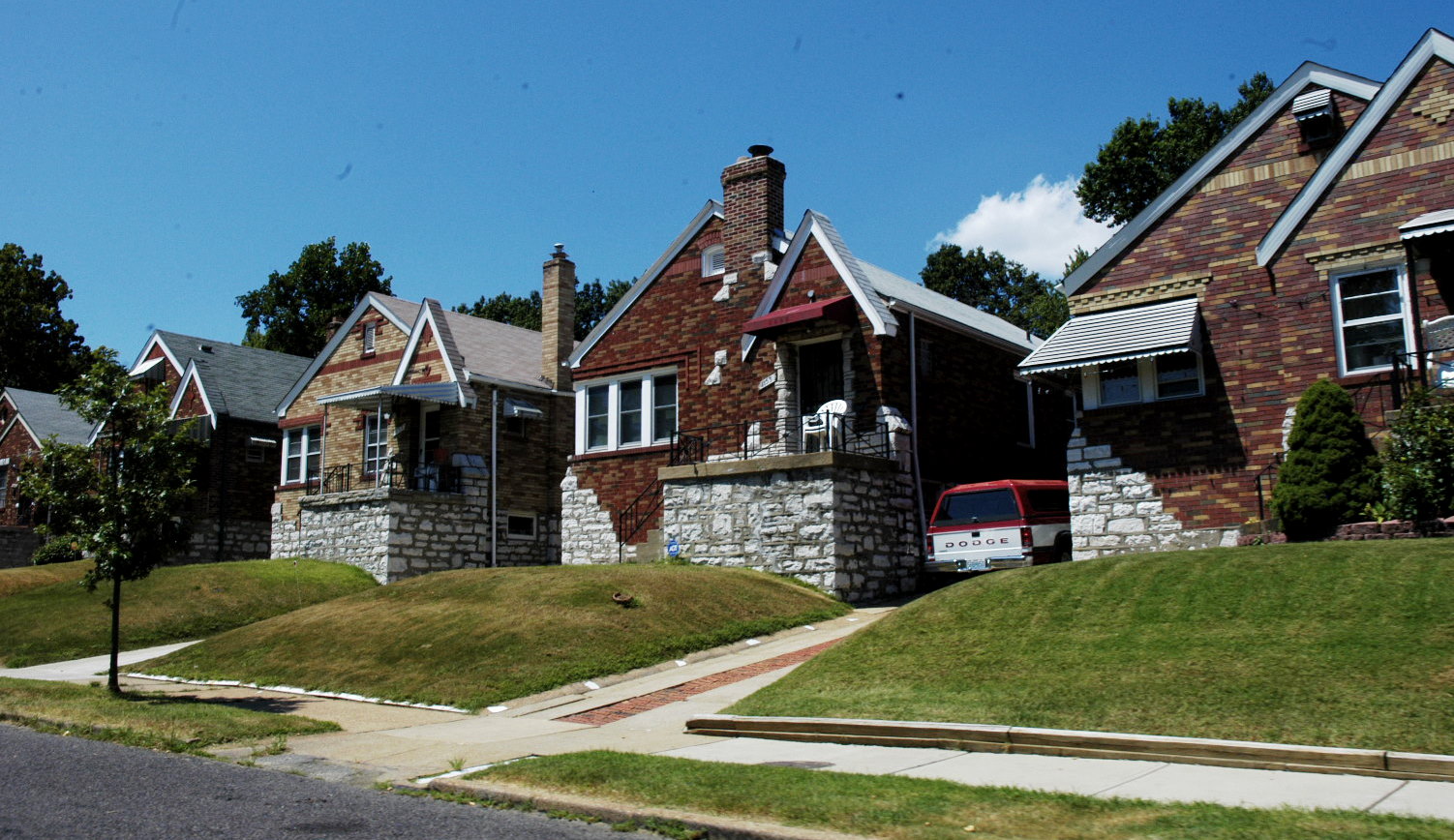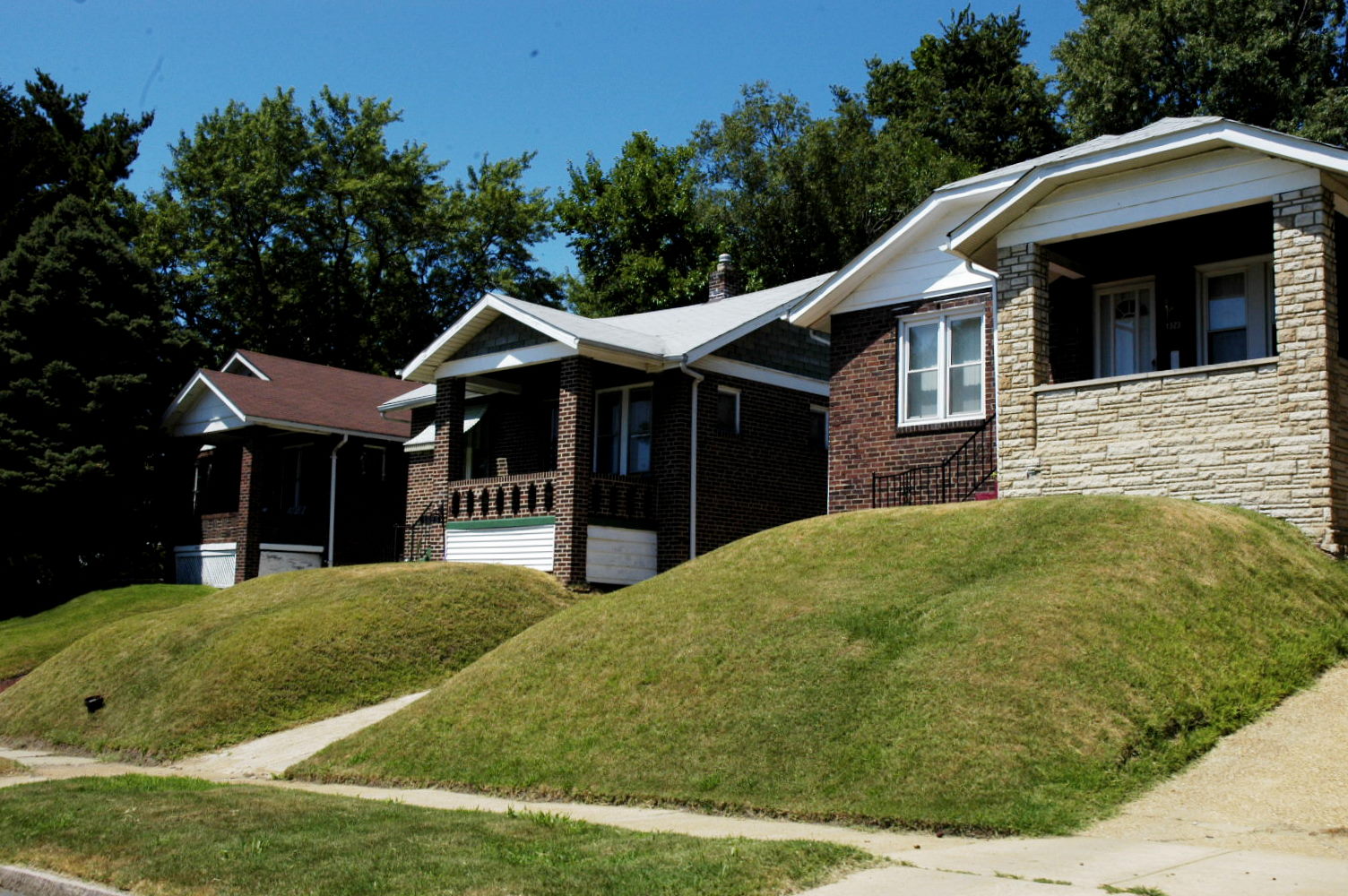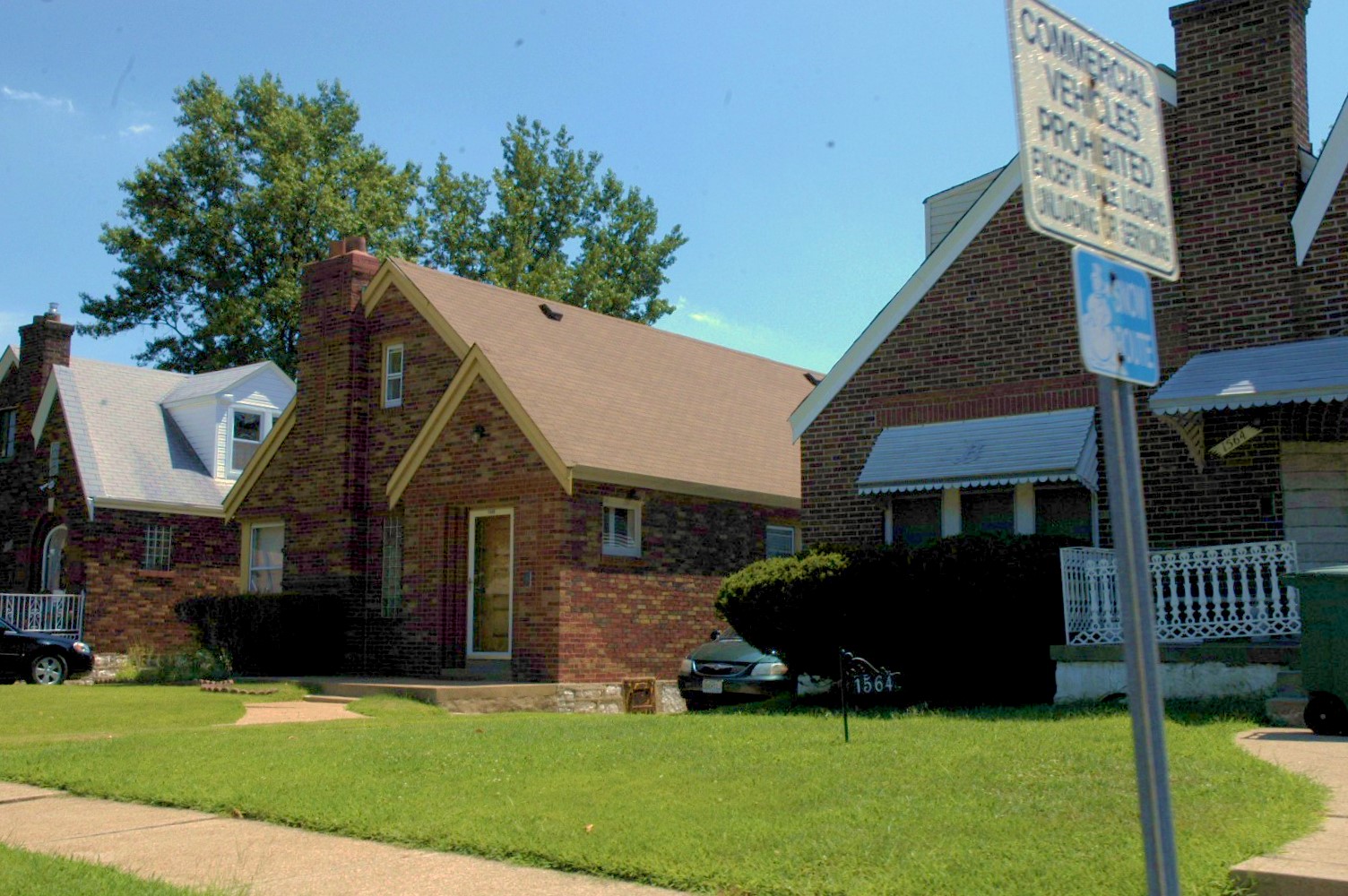 Now let me get to some of the more unique sites in Baden. I probably never would have discovered some of these had it not been for my well informed tour guide with an eye for Baden-nuance. Let's start with the houses on the train tracks. There are homes with front yards that contain railroad tracks just feet from the front doors.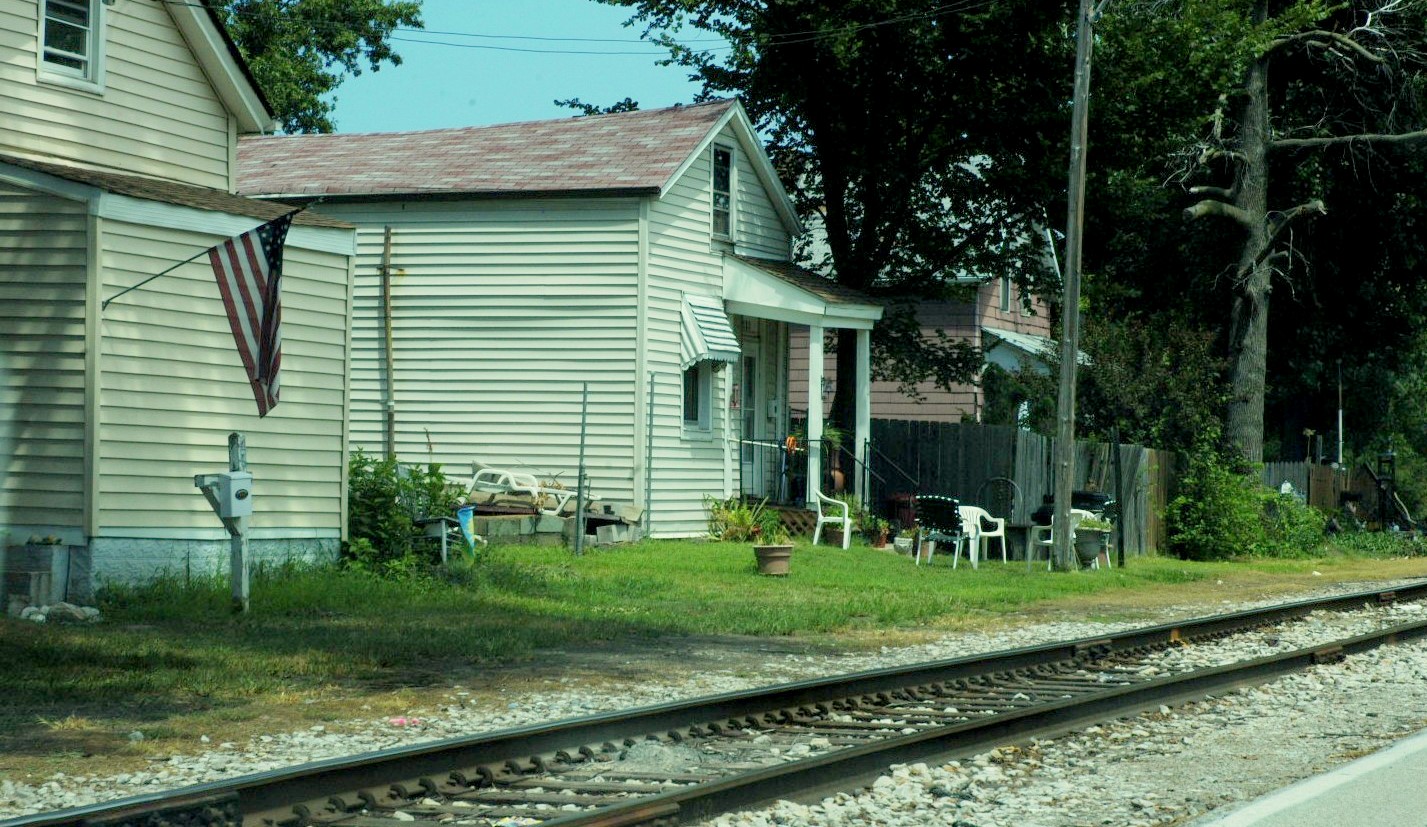 Check out the makeshift elevated bumps between the tracks for easier crossing: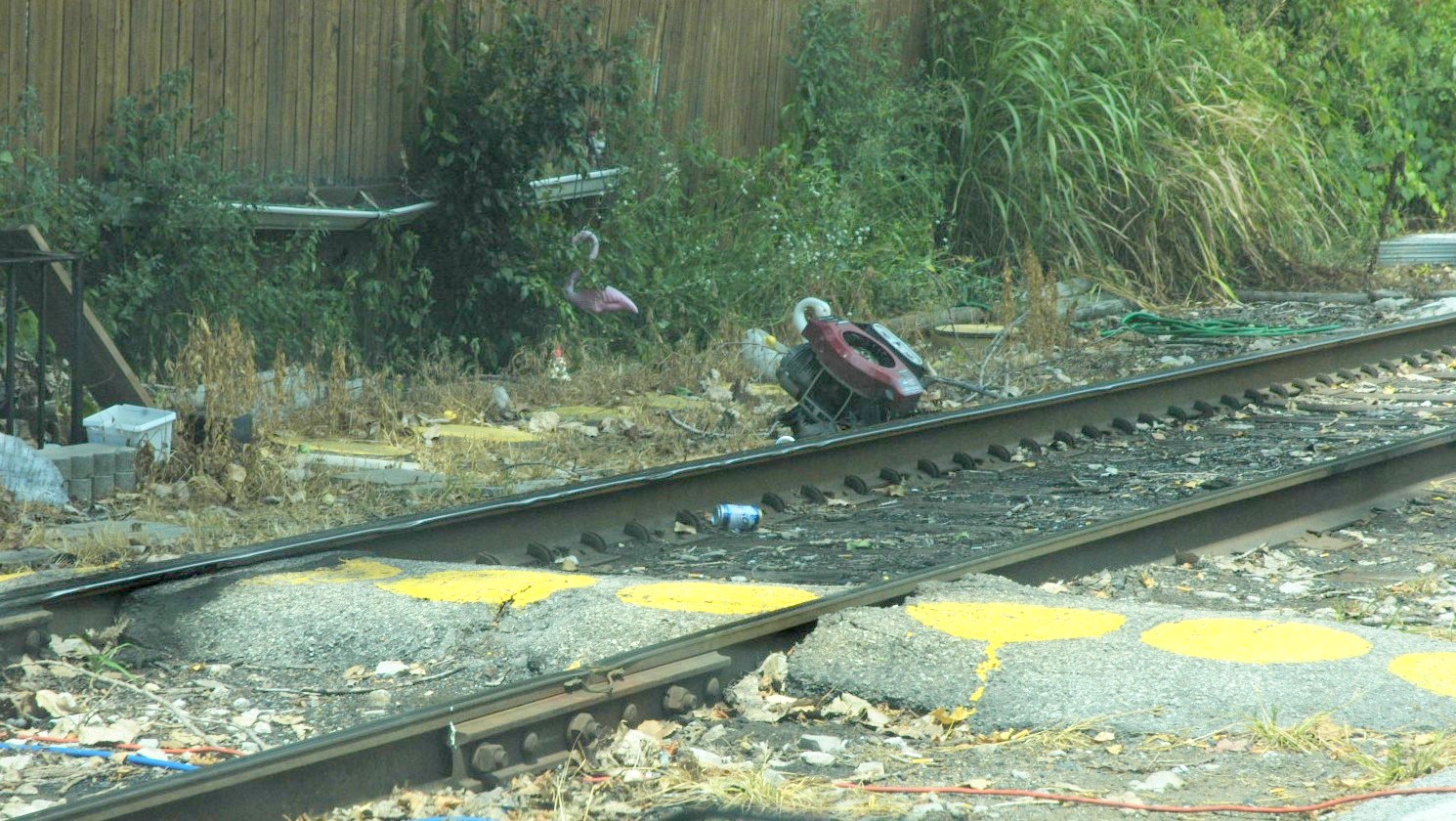 Then there are these homes built at a curious 45 degree angle from the street: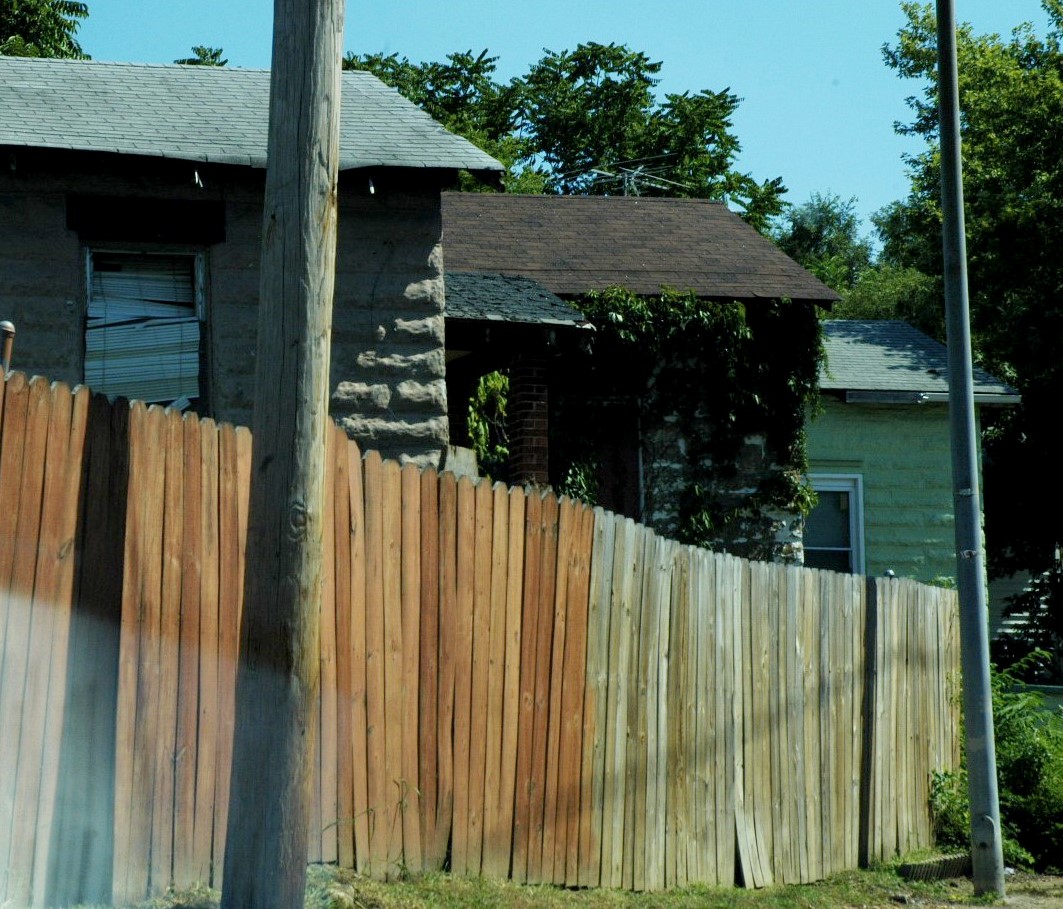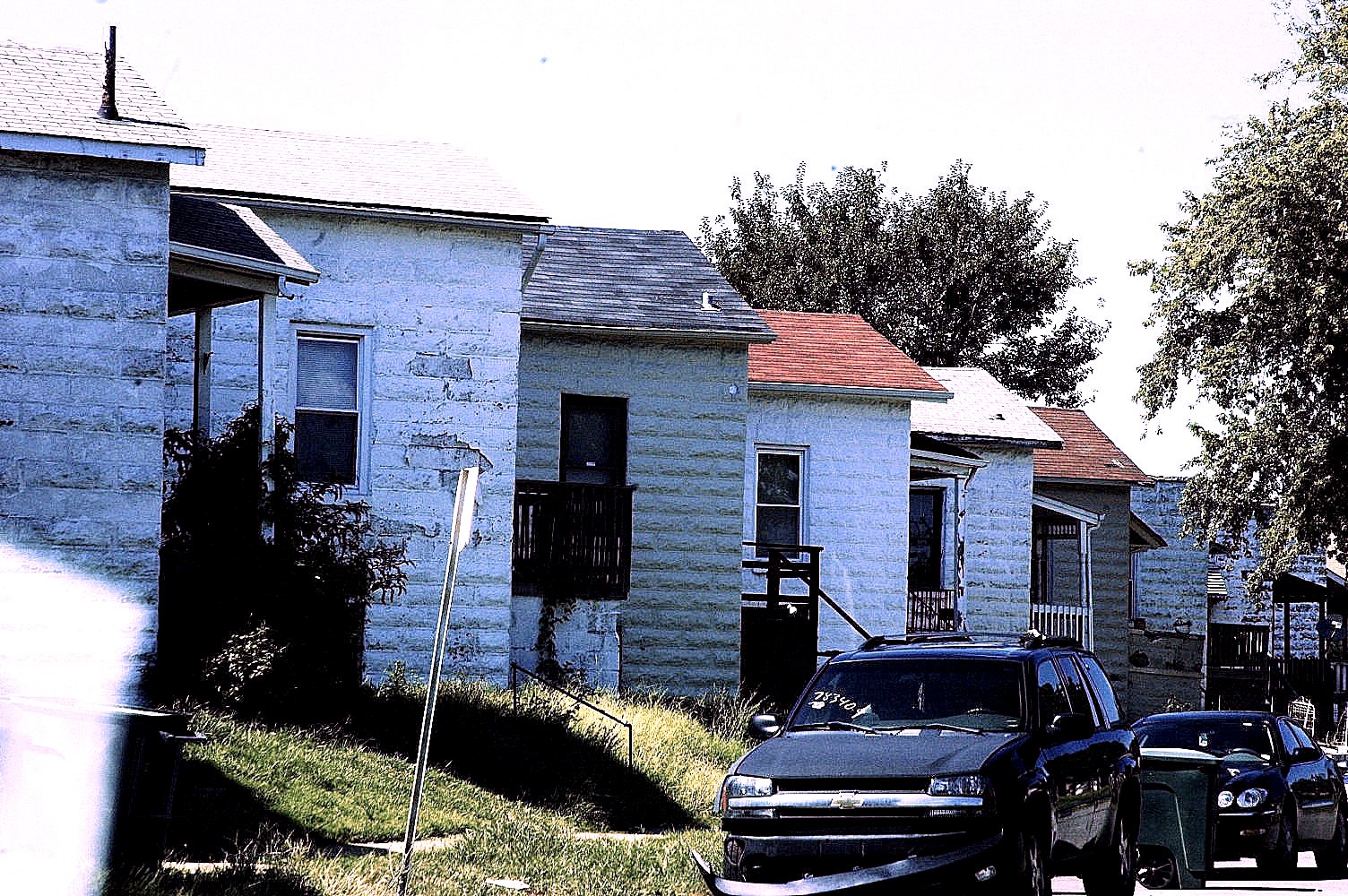 How about the pastoral Gast Place: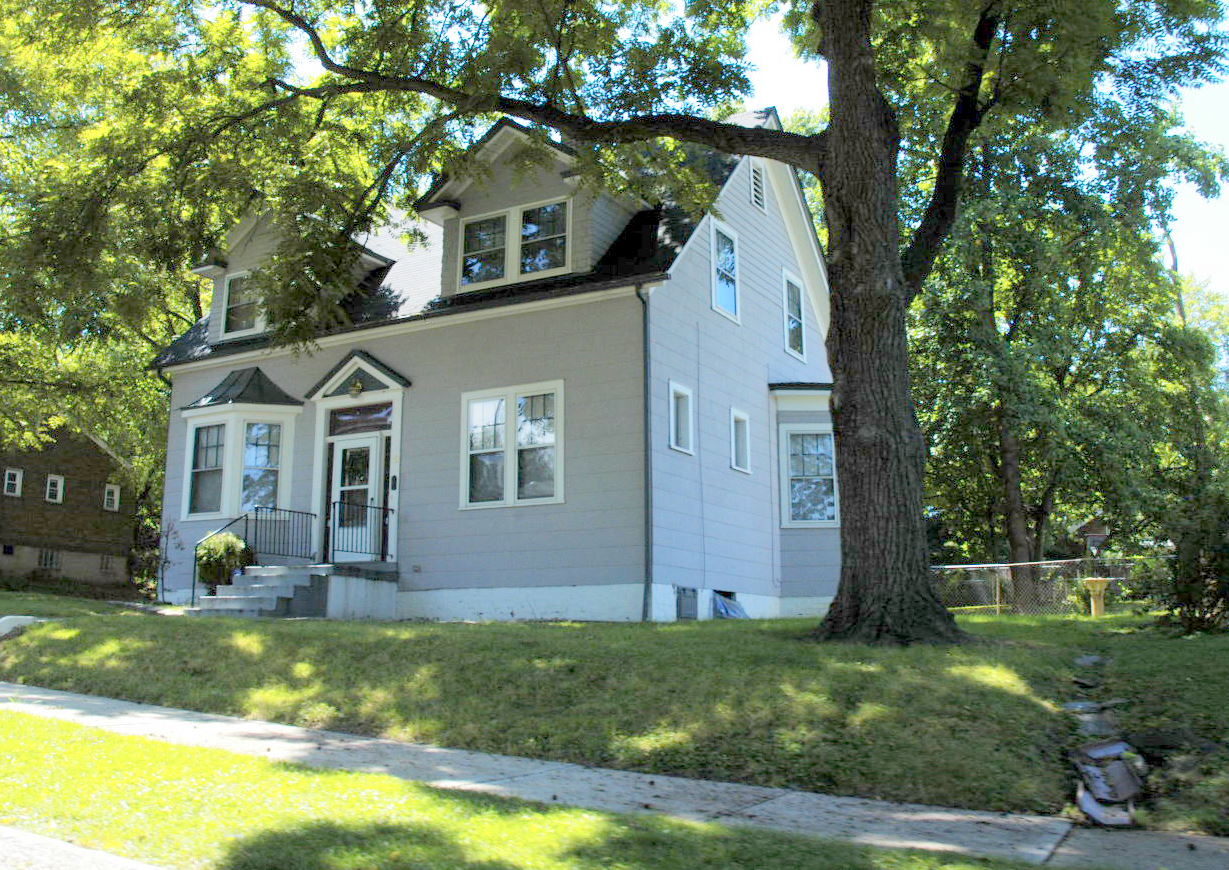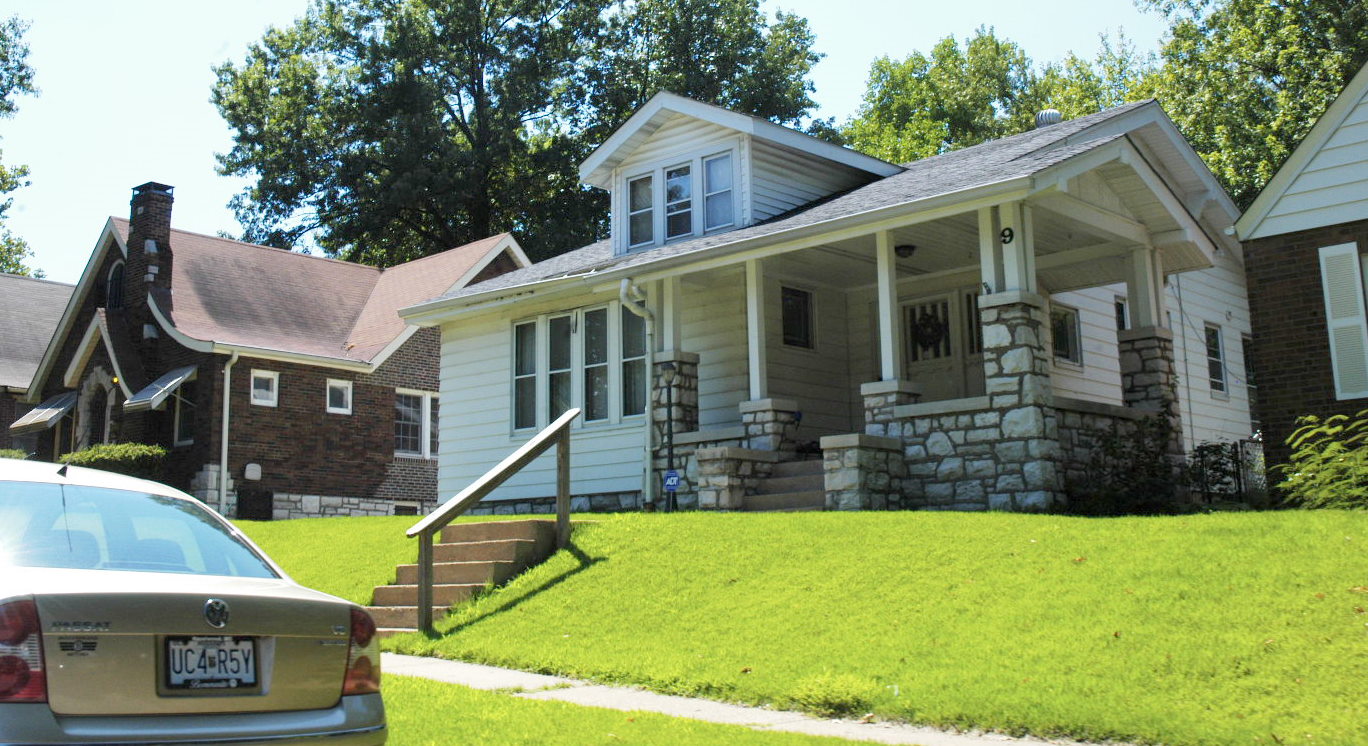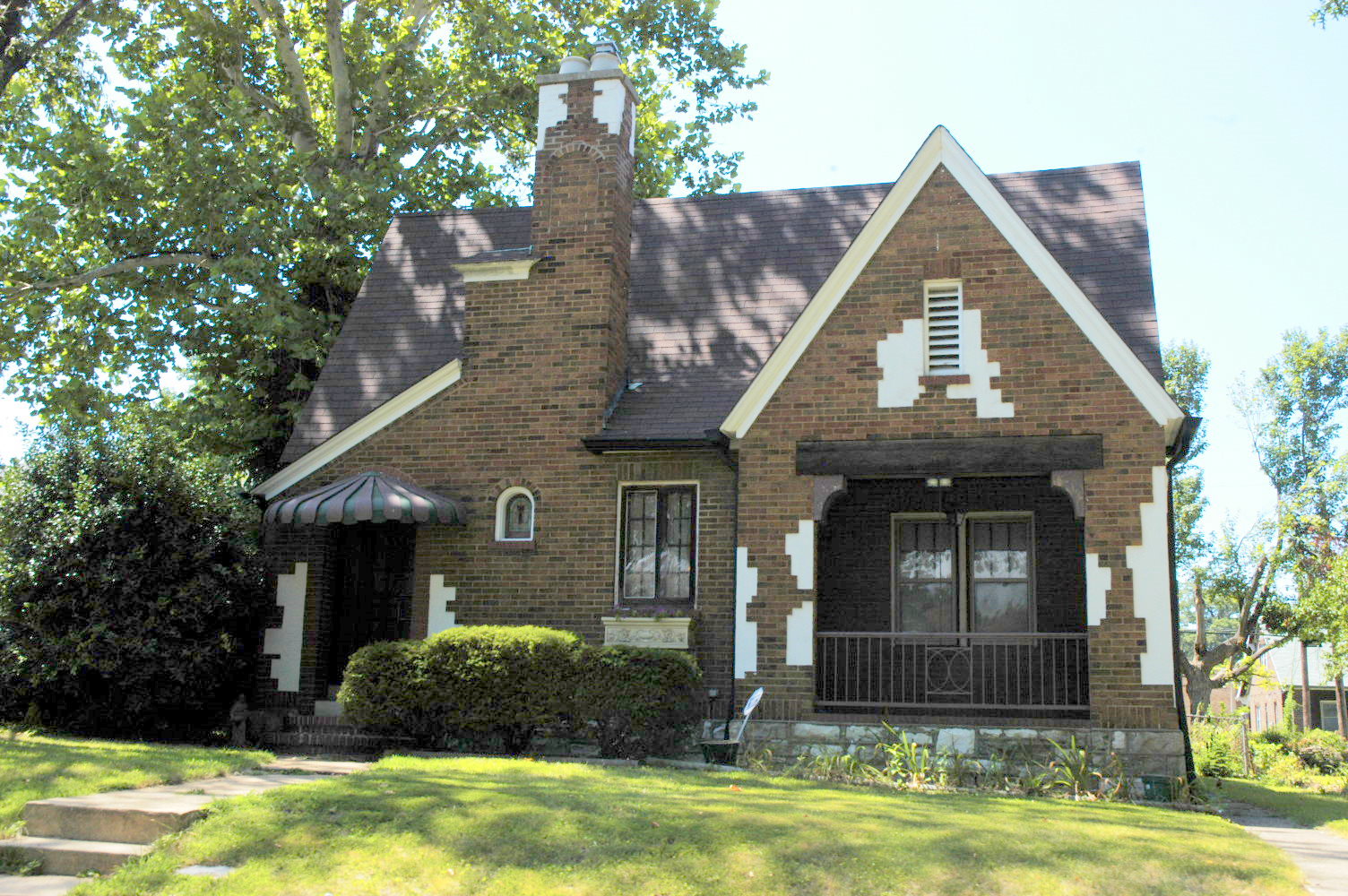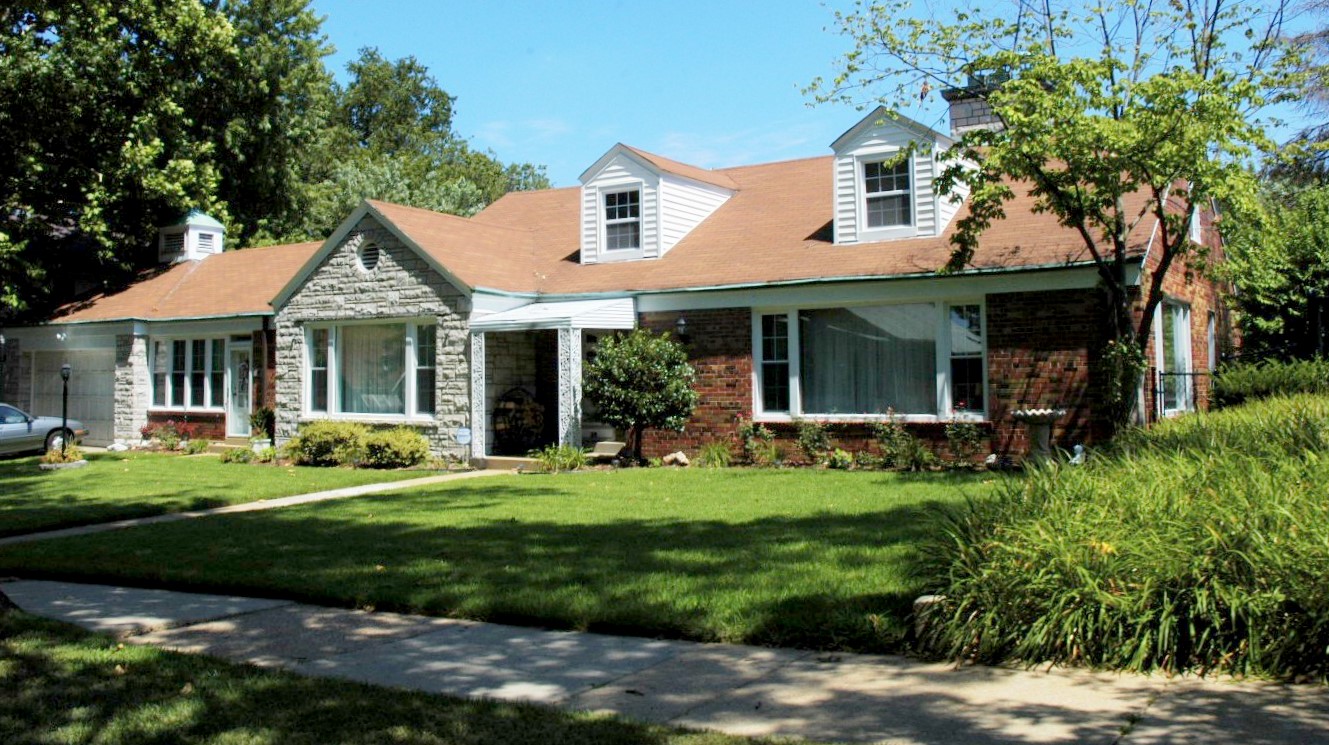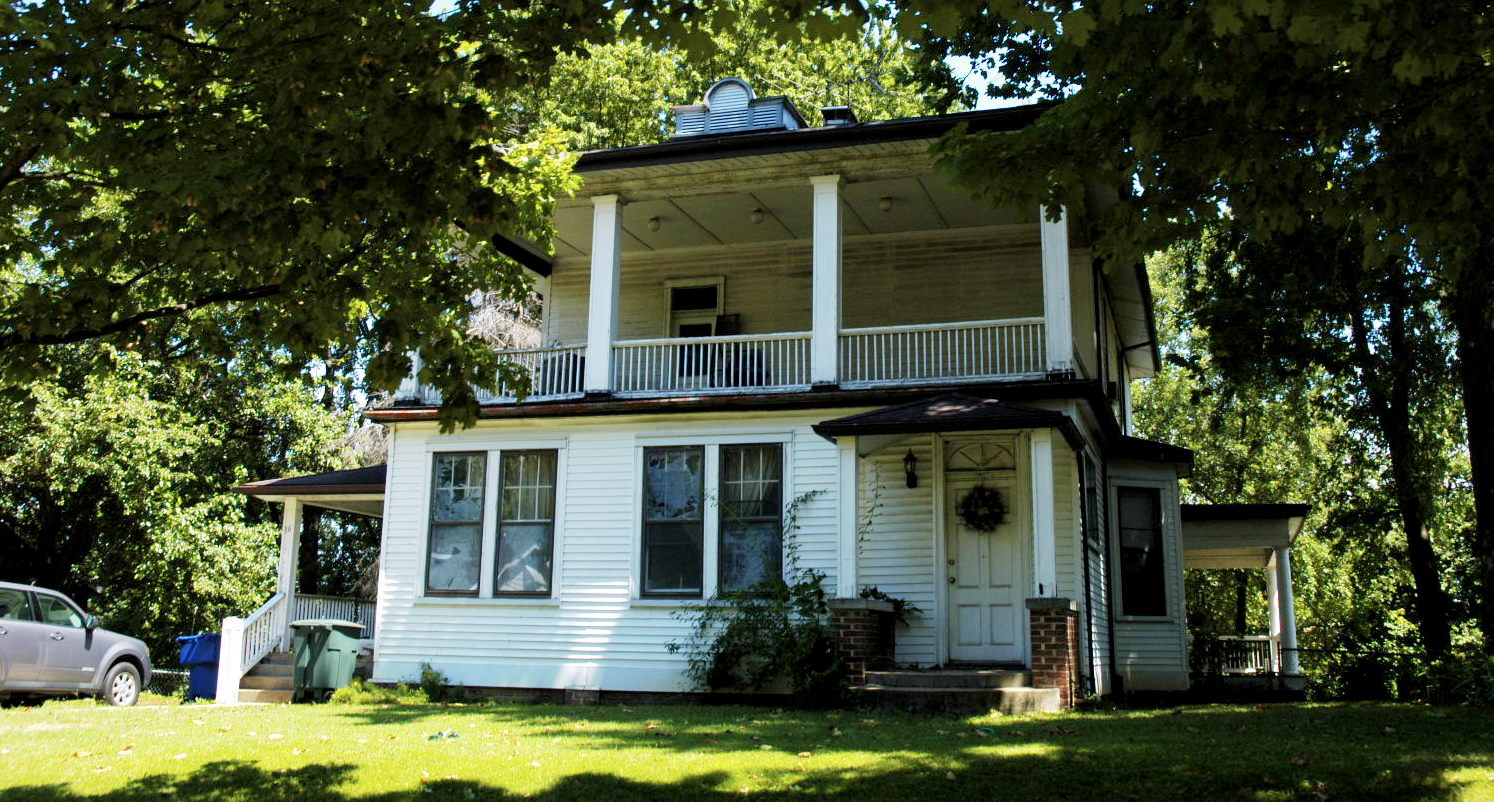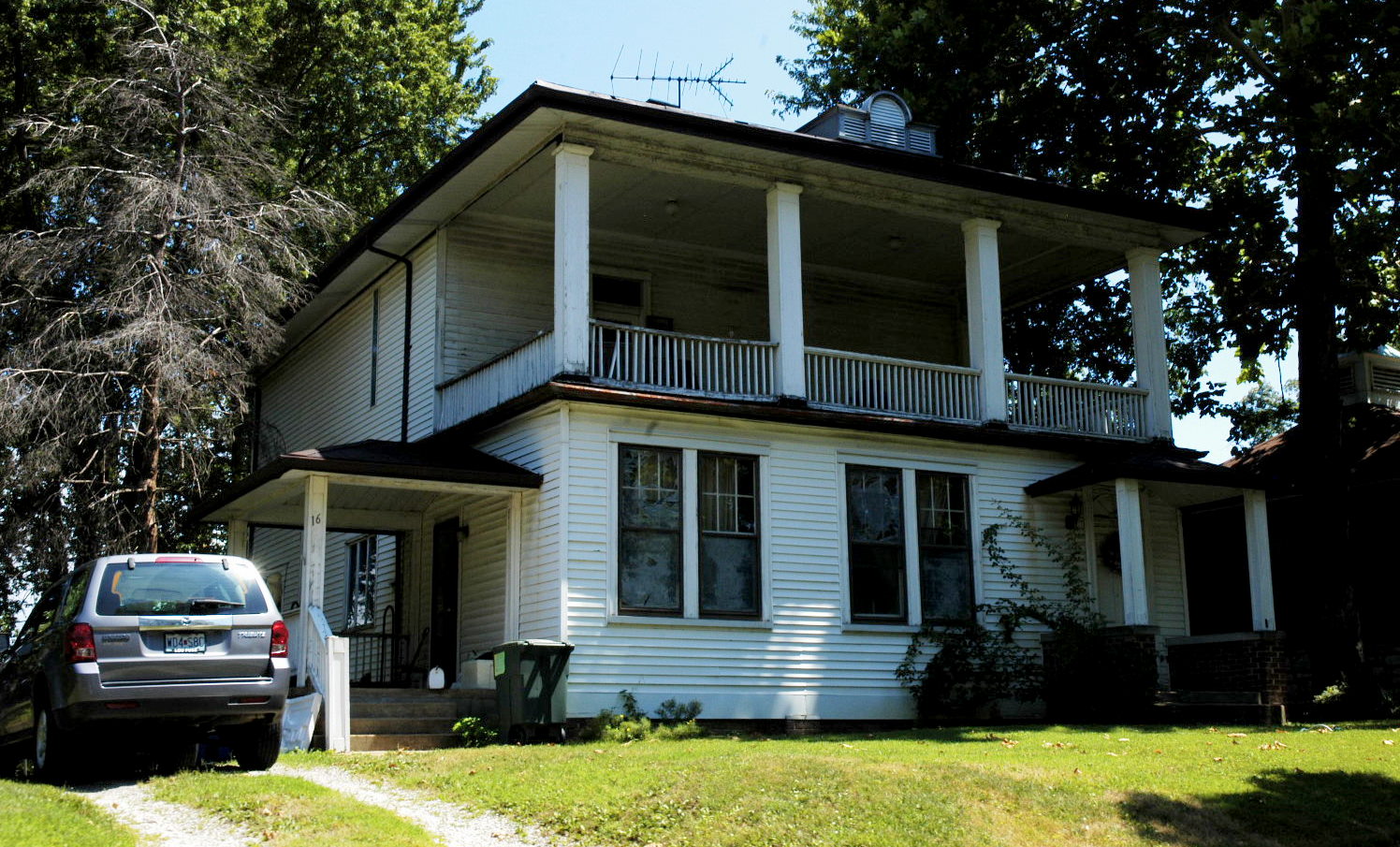 Gast Place suddenly transforms into one of the weirdest multi-unit complexes in the entire city: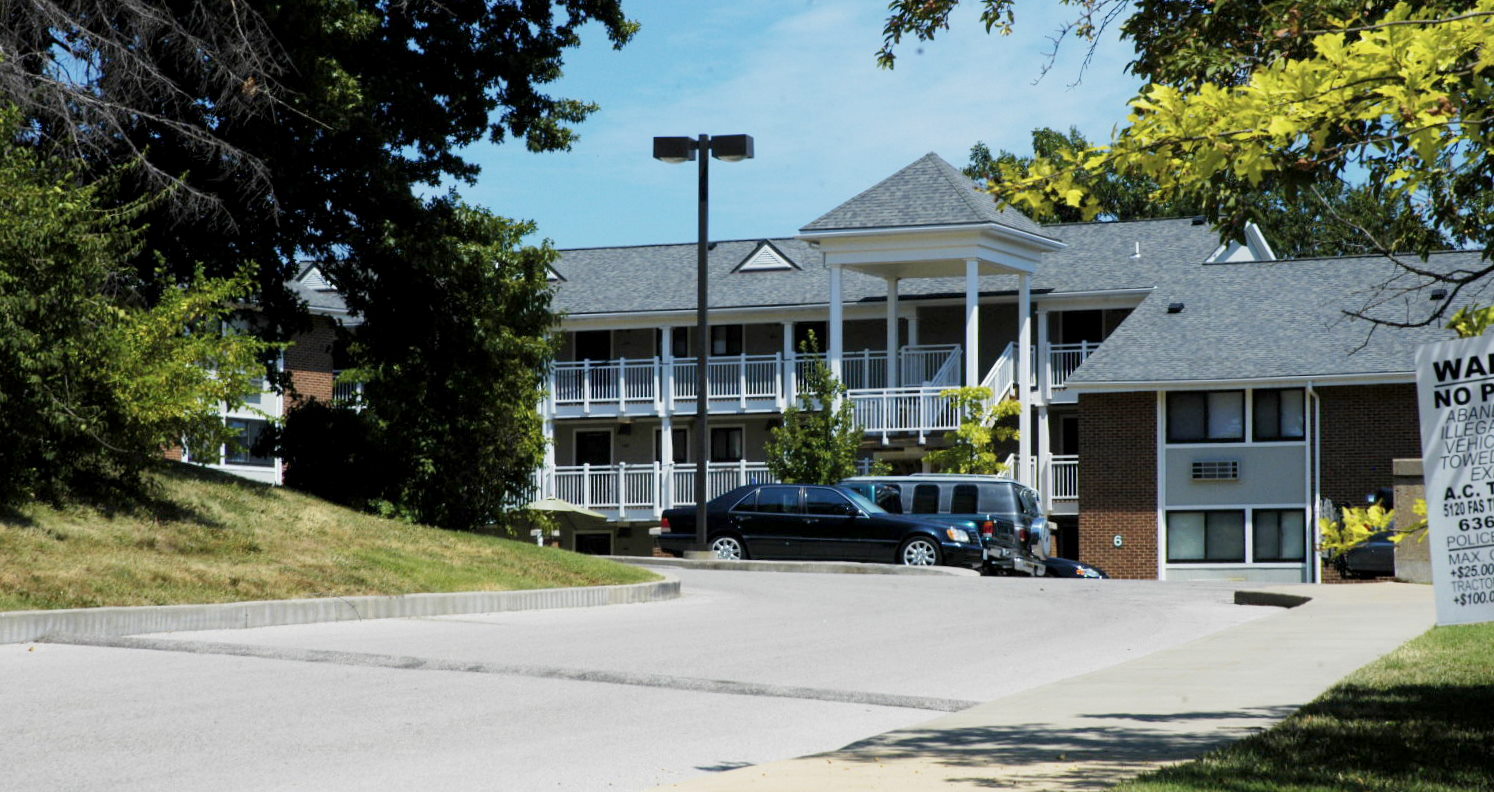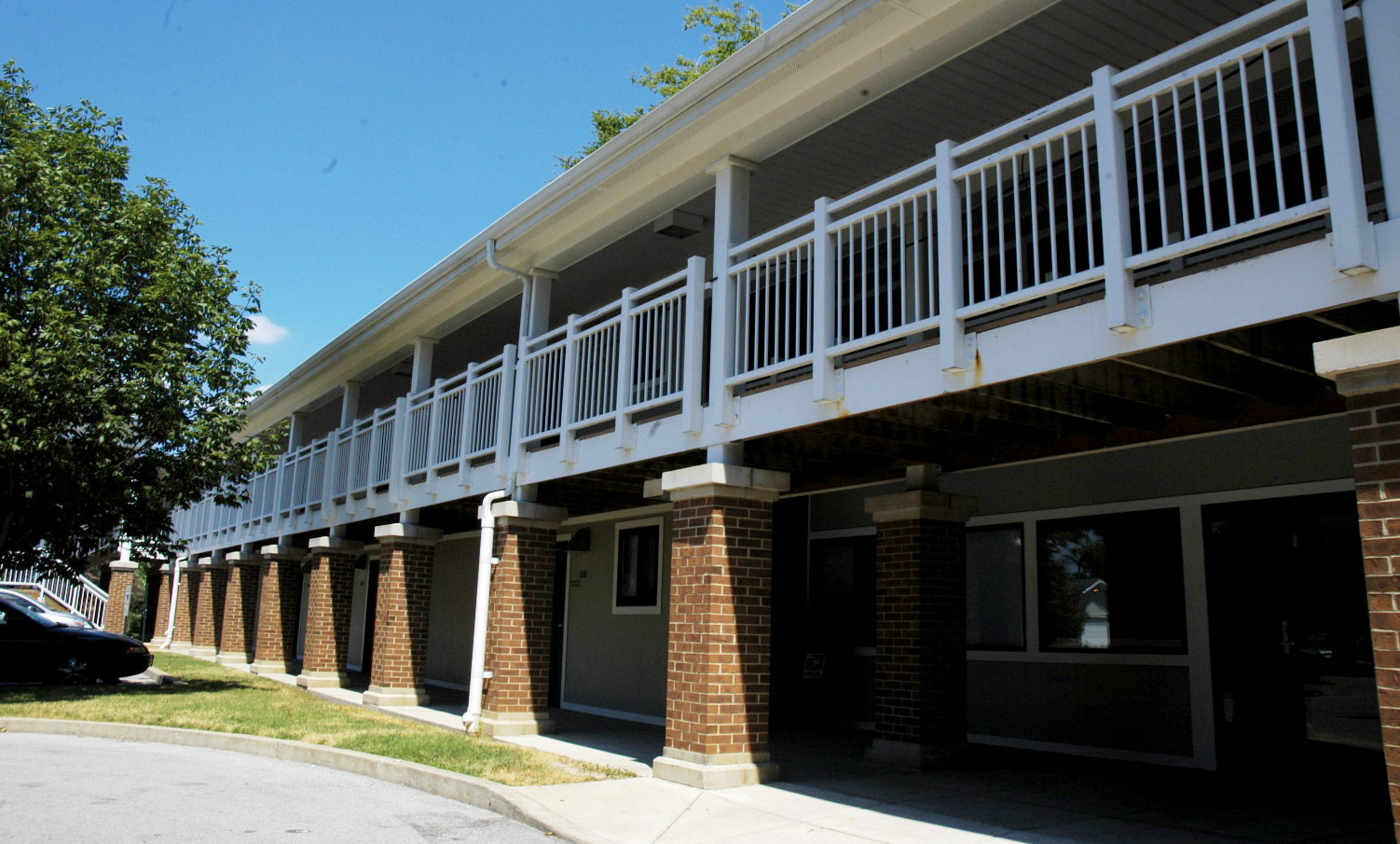 Check out this sign marking an "unimproved street":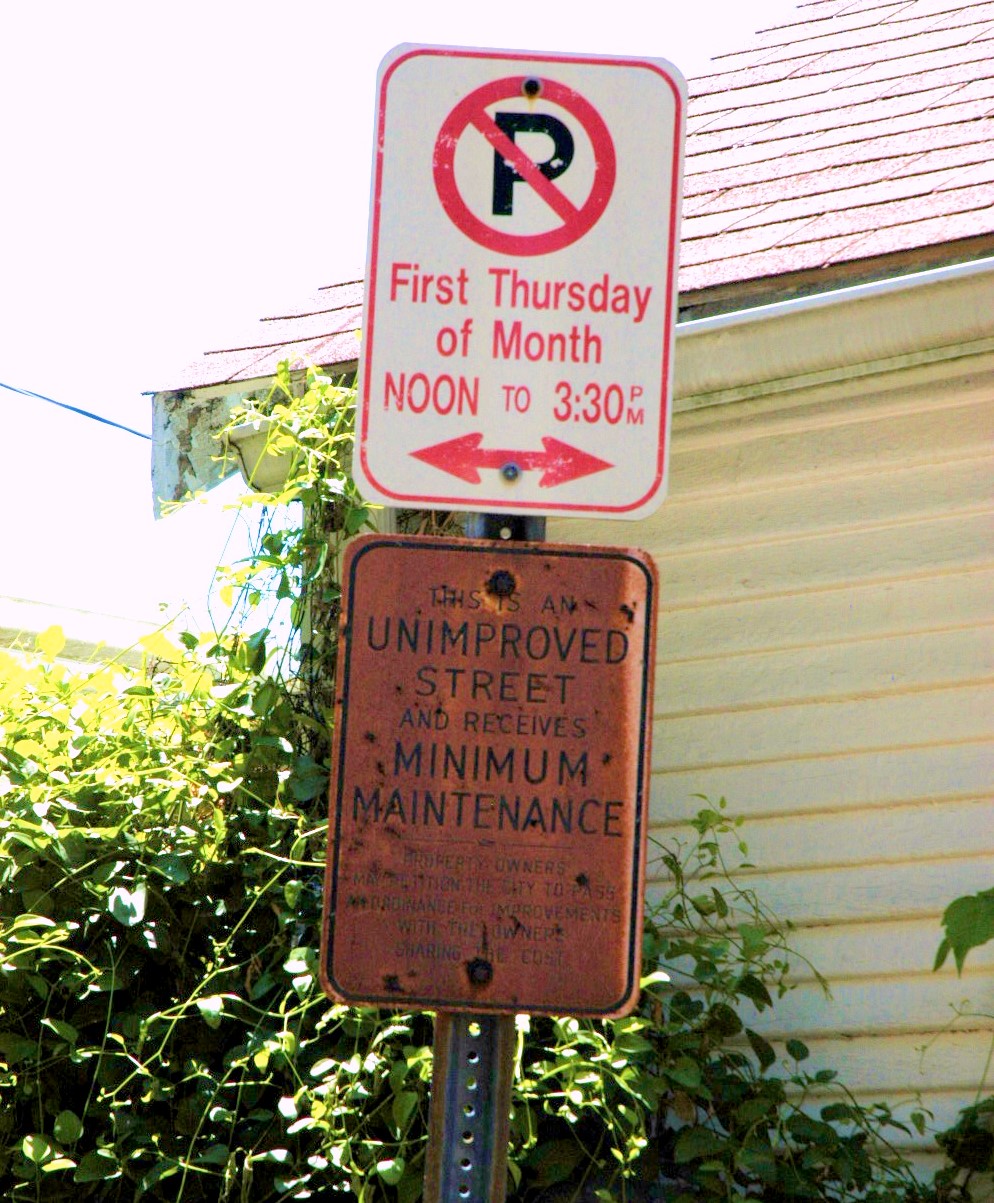 As it was explained to me, the house numbering system on the city grid typically increases in # as the streets run east/west from the Mississippi River and north/south with Market Street as somewhat of a centering point. Due to the strange topography of Baden: somewhat hilly, somewhat askew from the typical grid, there are some curious anomalies in the house numbering conventions. See what I mean in the next 2 homes which sit side by side yet are not ordered as such: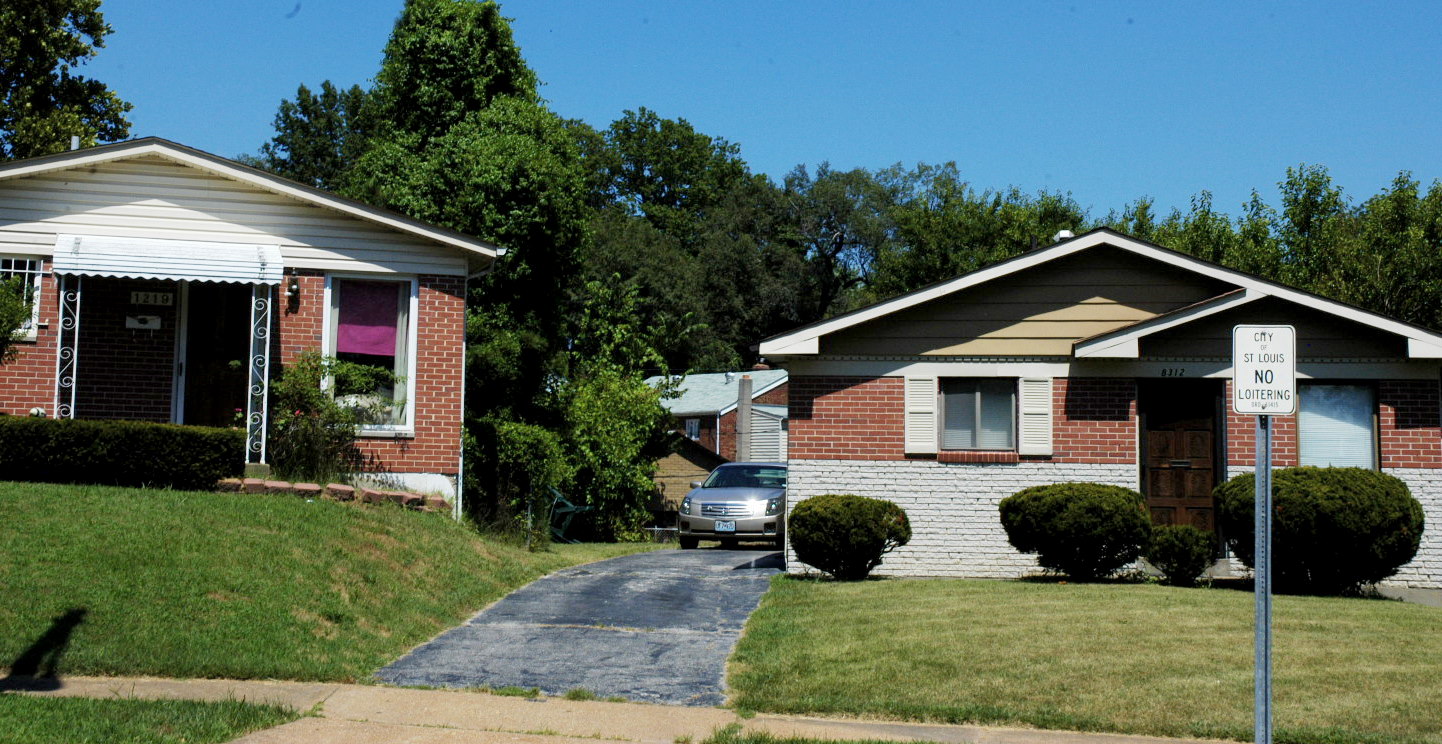 Looks pretty routine right, but the street numbers suggest the nuance, 1219 sitting right next to 8312: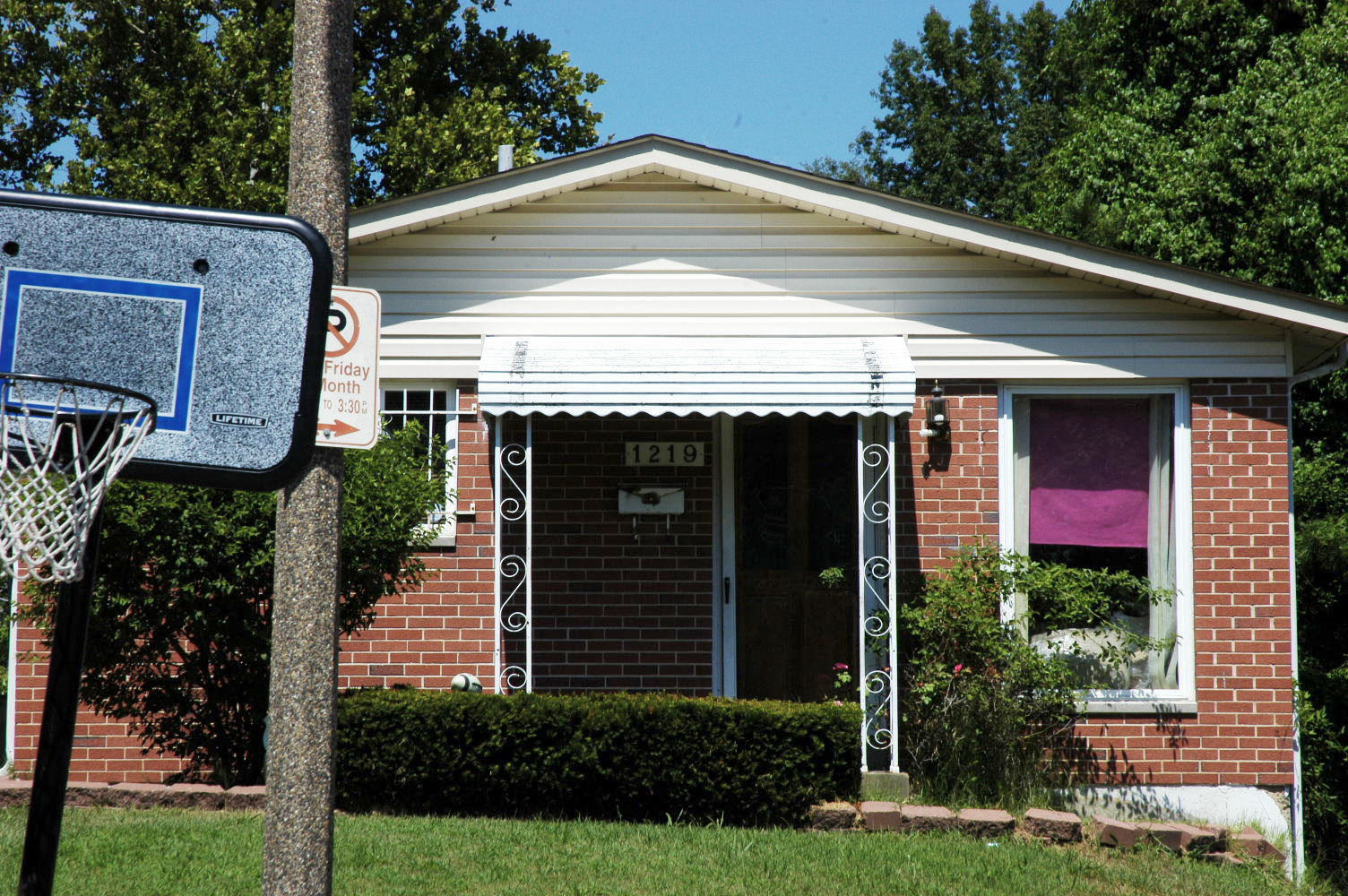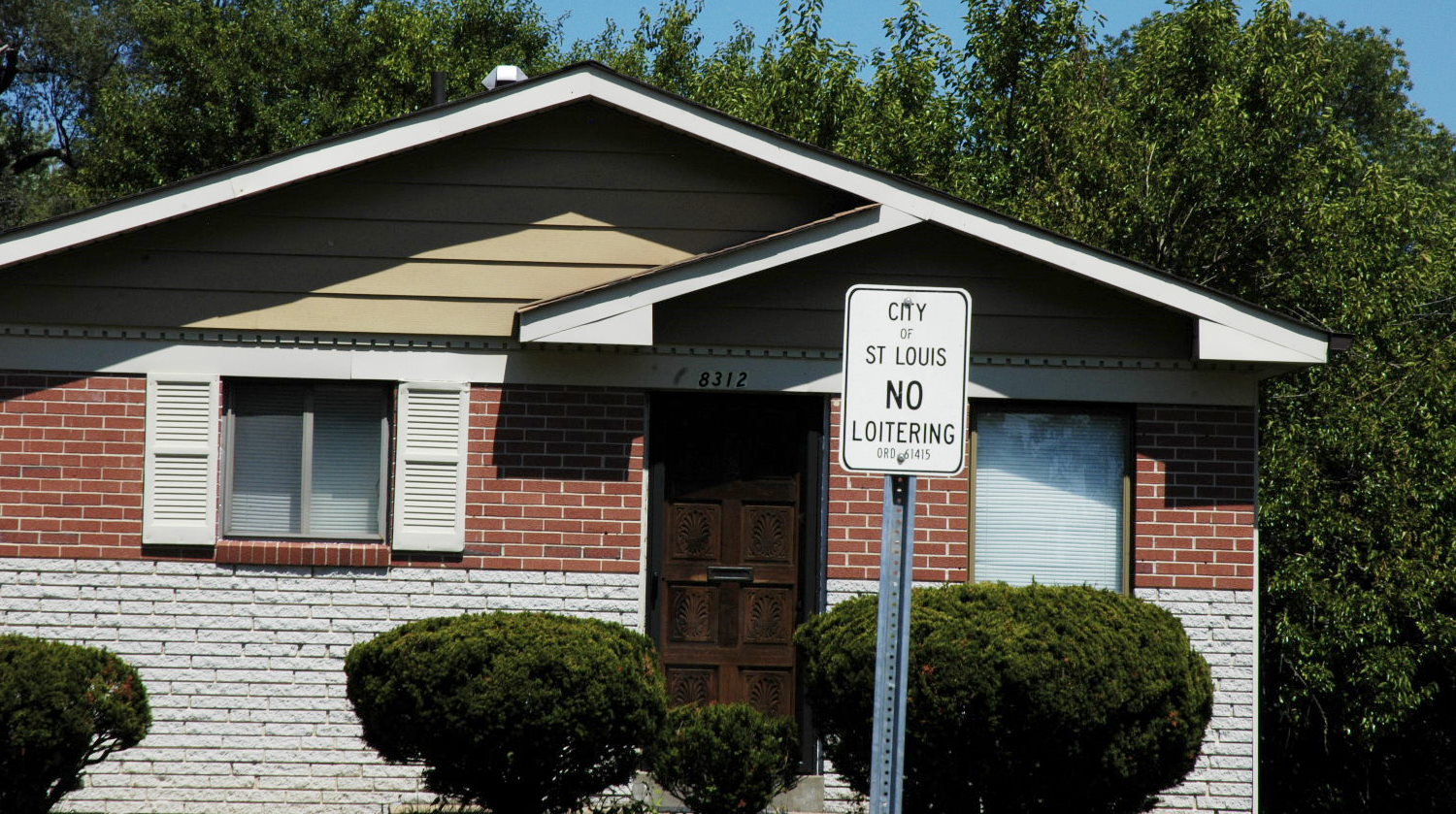 Baden doesn't seem to share nearly as much in common with the other St. Louis residential neighborhoods that were built out longer ago. It reminds me more of an annex of Bellefontaine Neighbors. There are some churches, etc that do harken back to the classic St. Louis styles: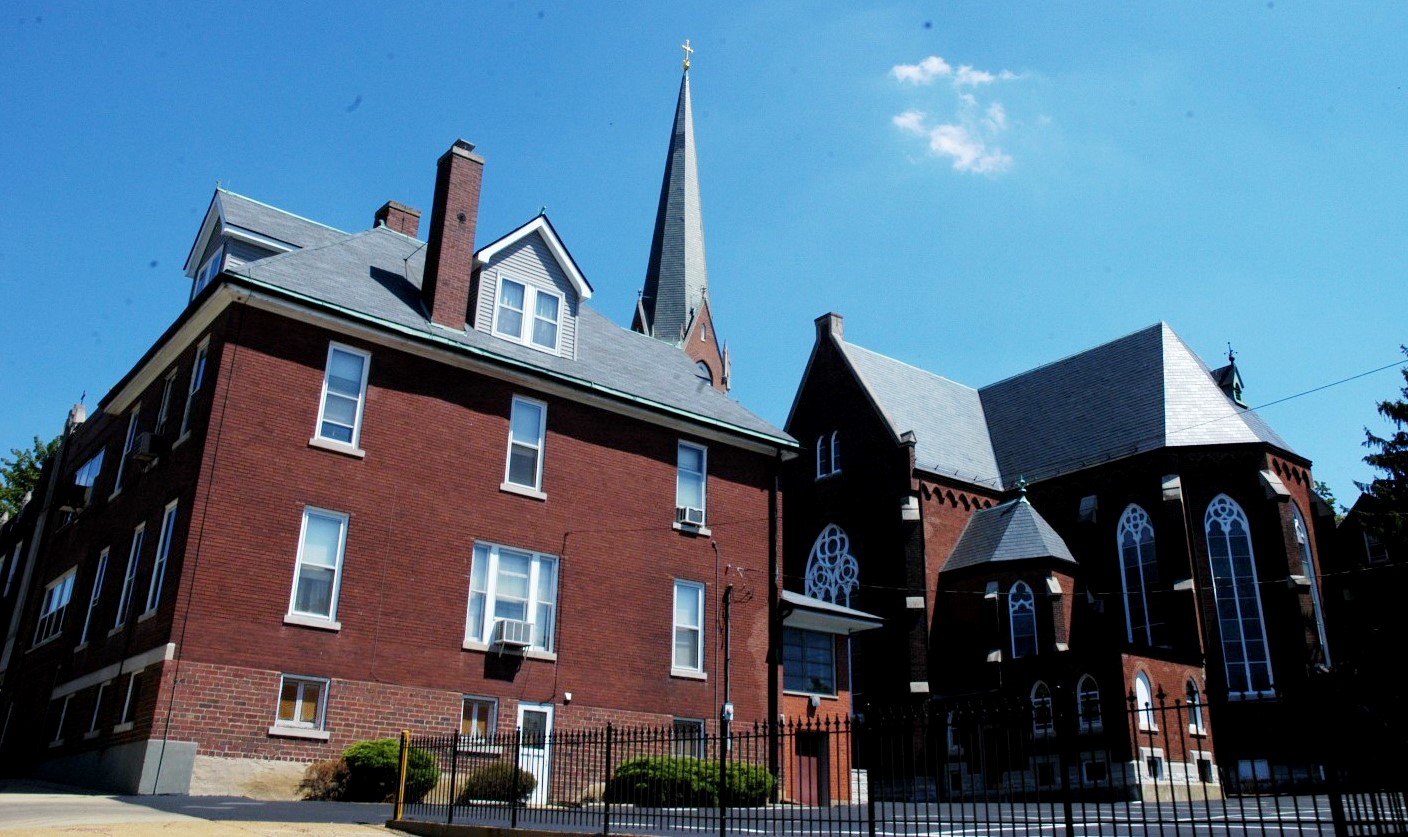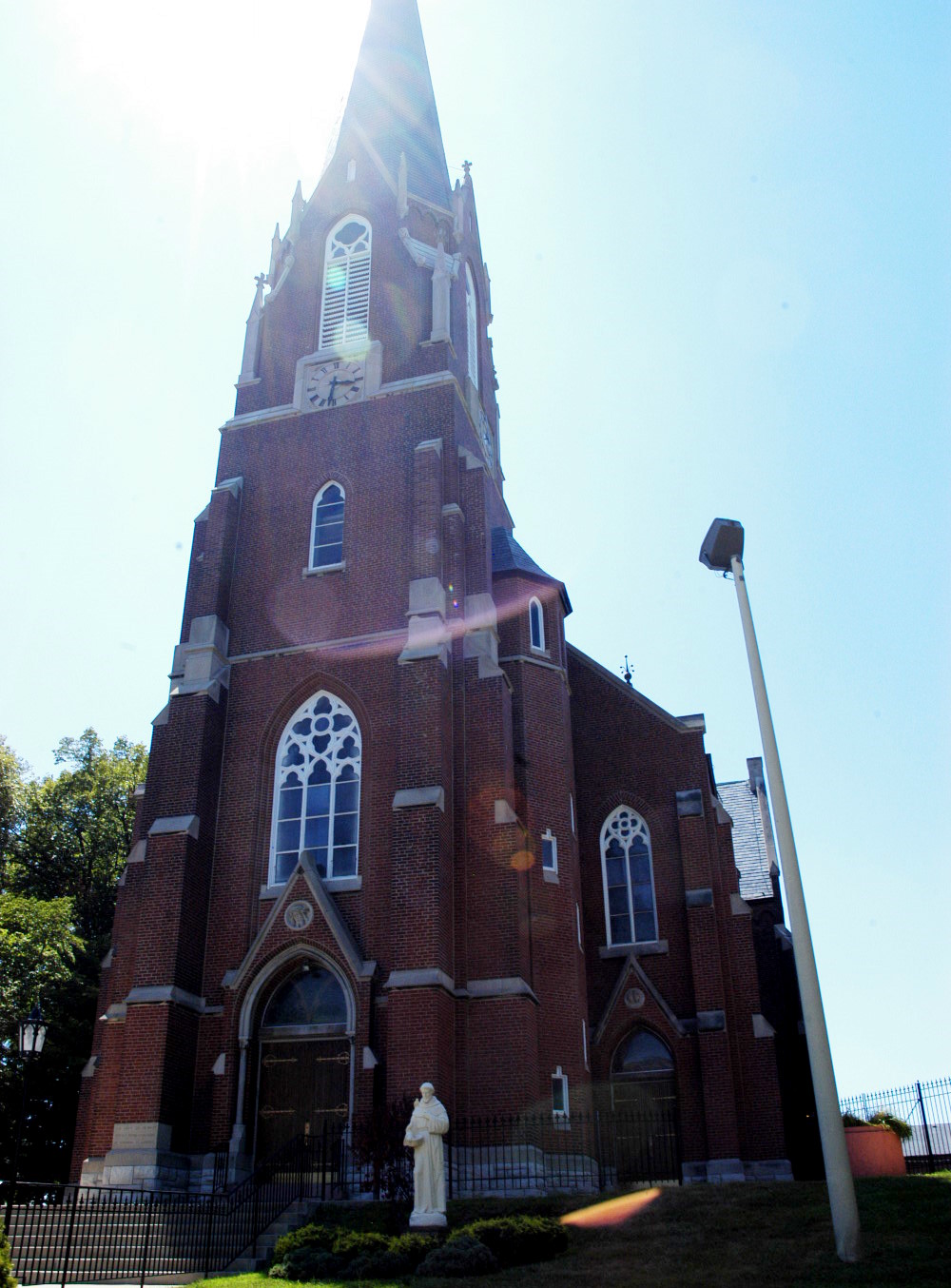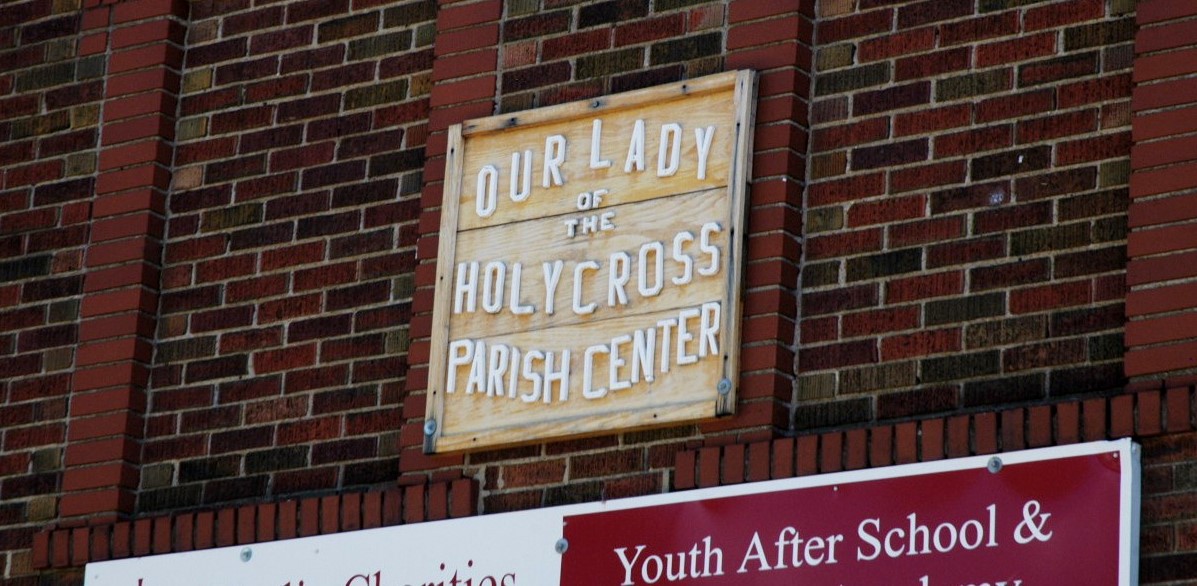 Baden is one of St. Louis' finest neighborhoods. The commercial district, proximity to the River and the Riverfront Trail make it a highly desirable place.