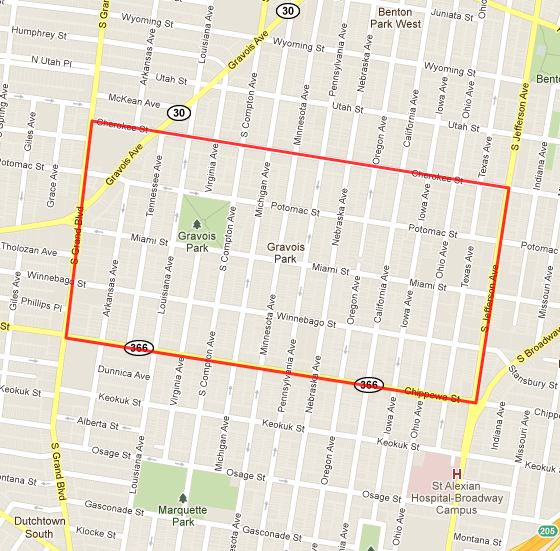 Gravois Park is a south St. Louis neighborhood located north of Chippewa, south of Cherokee, east of Grand and west of Jefferson. Look at that untouched rectilinear grid! The neighborhood lost 10% of its population from 2000 to 2010 and now counts 5,225 residents. 5,826 people were counted in the 2000 census, that was an 8% decrease from 1990. 60% of its residents were black, 31% white, 5% Hispanic/Latino and 4% Asian. There were 2,818 housing units which were 72% occupied. The split was 34%/66% owner/rental.
This is a south city neighborhood brimming with potential. It's a diamond in the rough. There are south city neighborhoods that never went down in quality in terms of property maintenance and residential/neighborhood pride. Holly Hills, Boulevard Heights, Southampton, North Hampton, Lindenwood Park, St. Louis Hills, Princeton Heights are all examples of neighborhoods that have largely remained clean, tidy, safe and well maintained. Gravois Park has slipped from its original graces and is rough around the edges. BUT…it's lying in wait for continued positivity that is spreading through the neighborhood, with Cherokee Street as the impetus.
Gravois Park, not unlike Fox Park, McKinley Heights, Benton Park West, Marine Villa and Dutchtown are absolutely beautiful neighborhoods waiting for more people who care to bring them back to life. Gravois Park is no doubt on its way up.
Let's just start on Cherokee which is undergoing a renaissance of sorts. The streets and sidewalks are currently undergoing a redo with new streetlights, trees and curb cuts.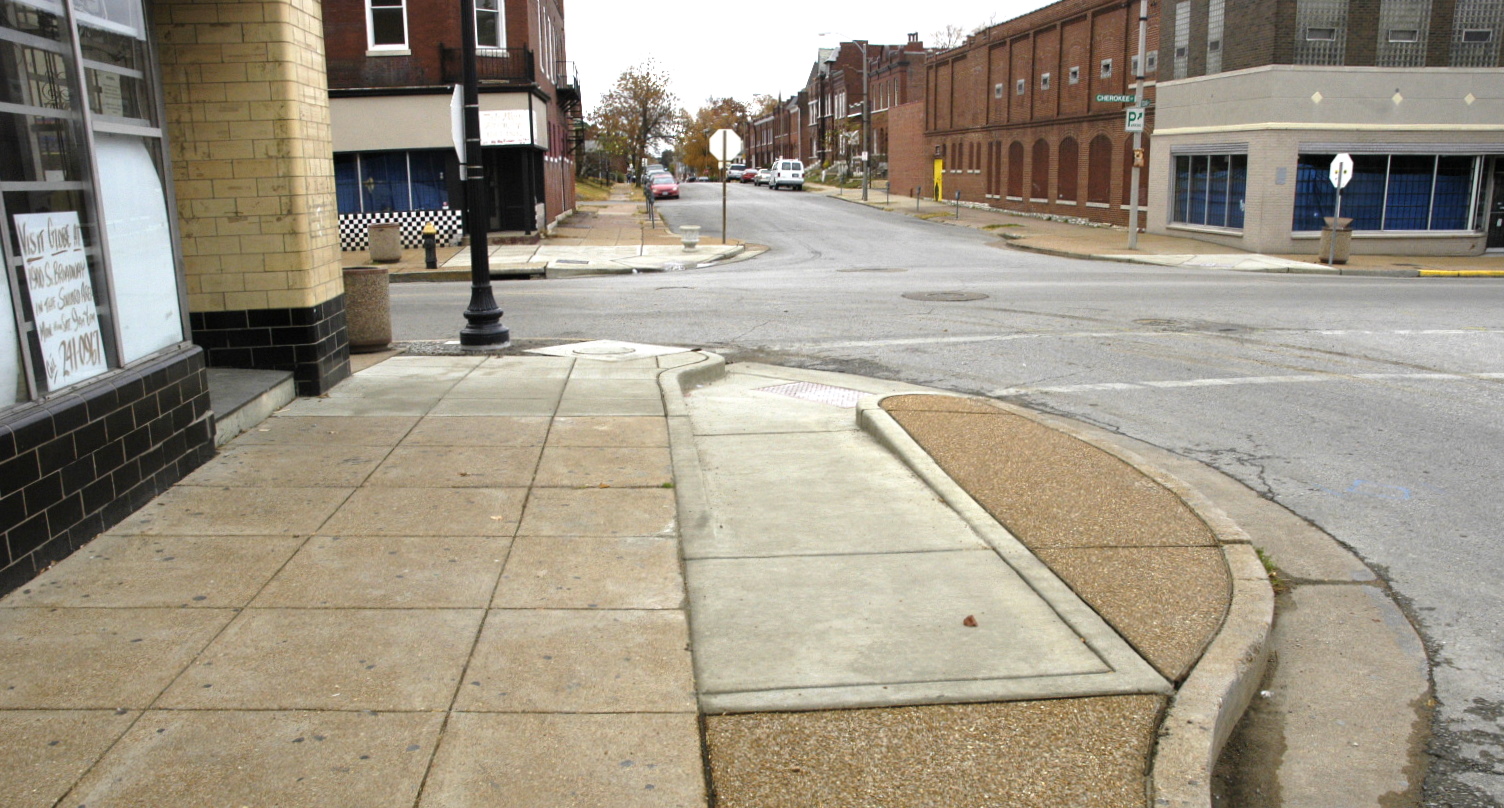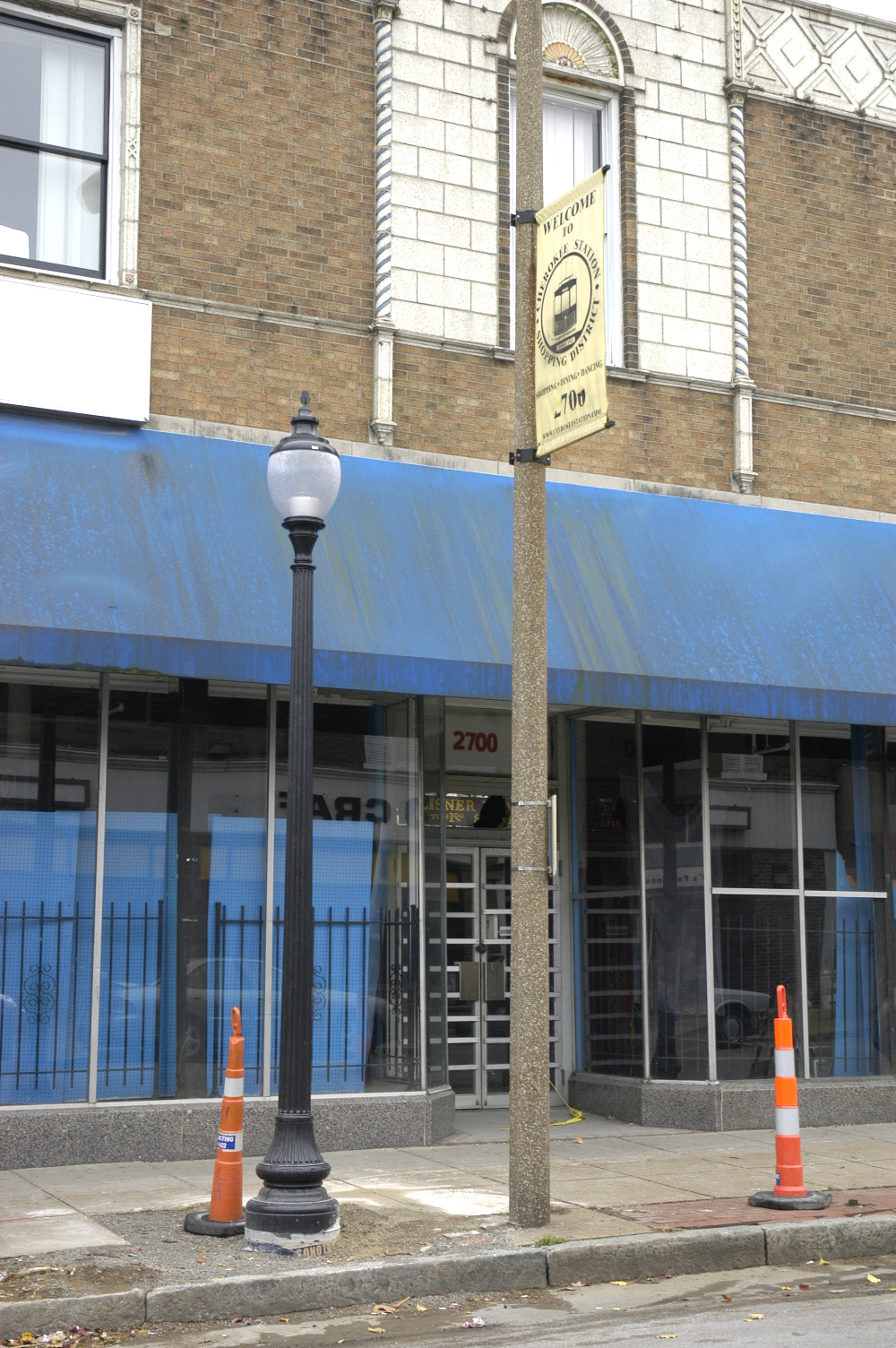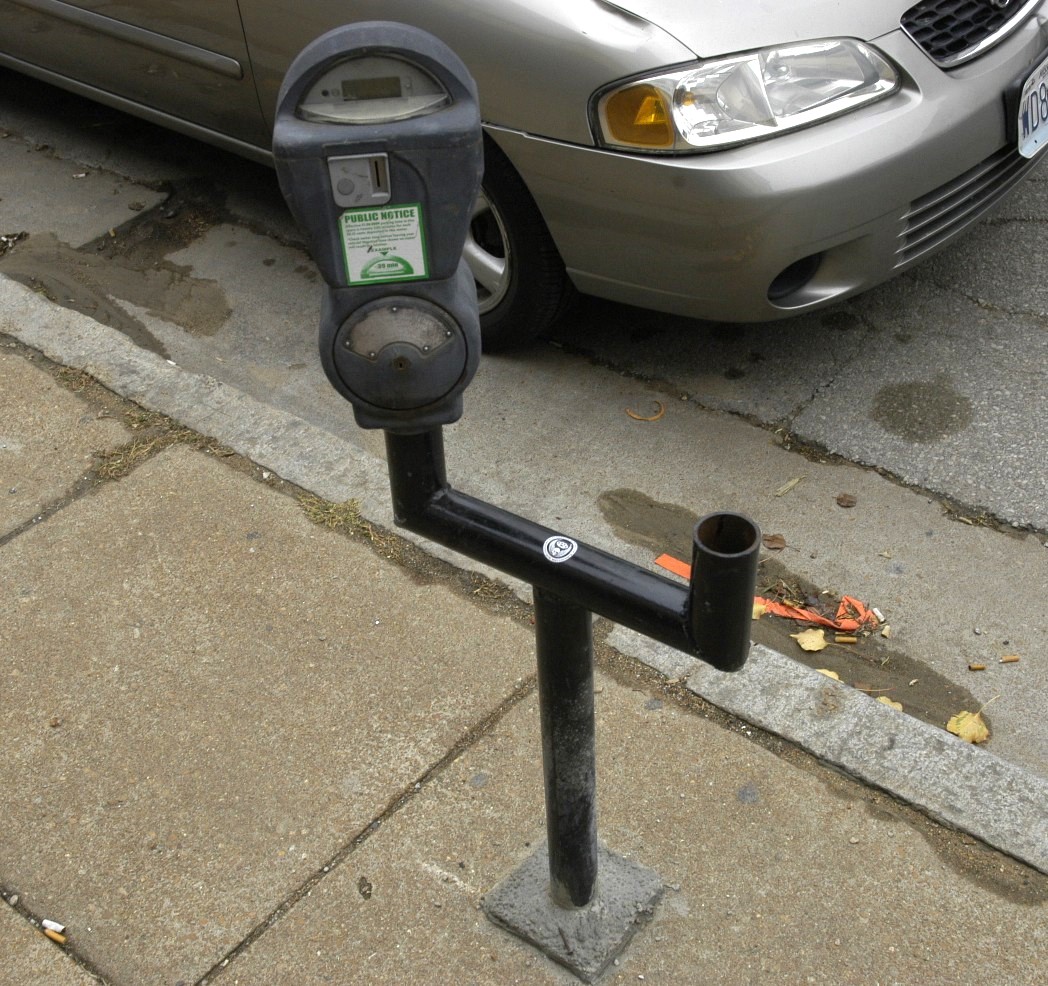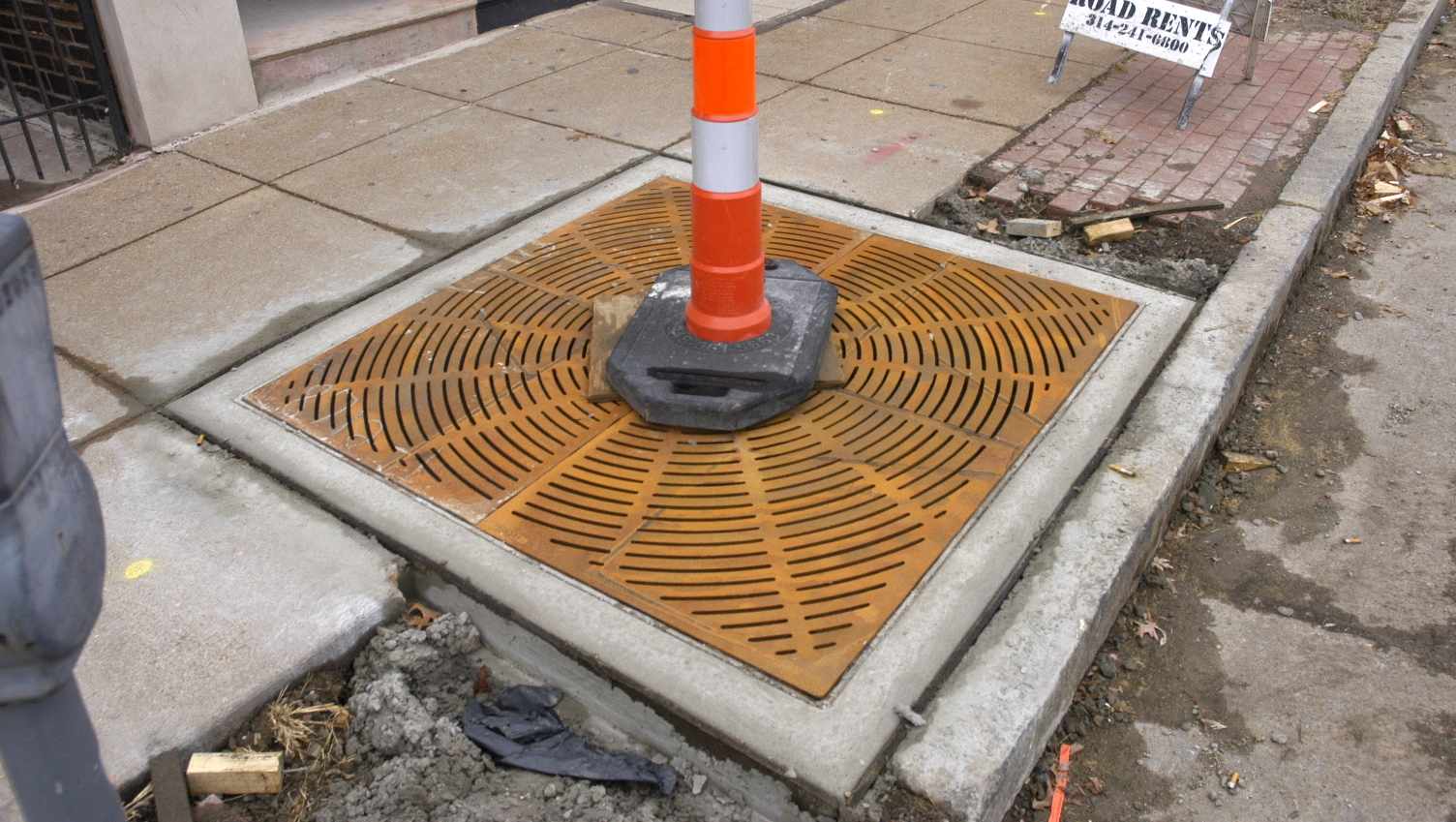 This is one of my favorite places in the city…especially in the summer. If you like al fresco Mexican food dining/drinking options, there's no match. There are Hispanic markets as well with all kinds of locally made delicacies and rare imported stuff that's hard to find anywhere else in the region. I'm a freak for those homemade fruit popsicles…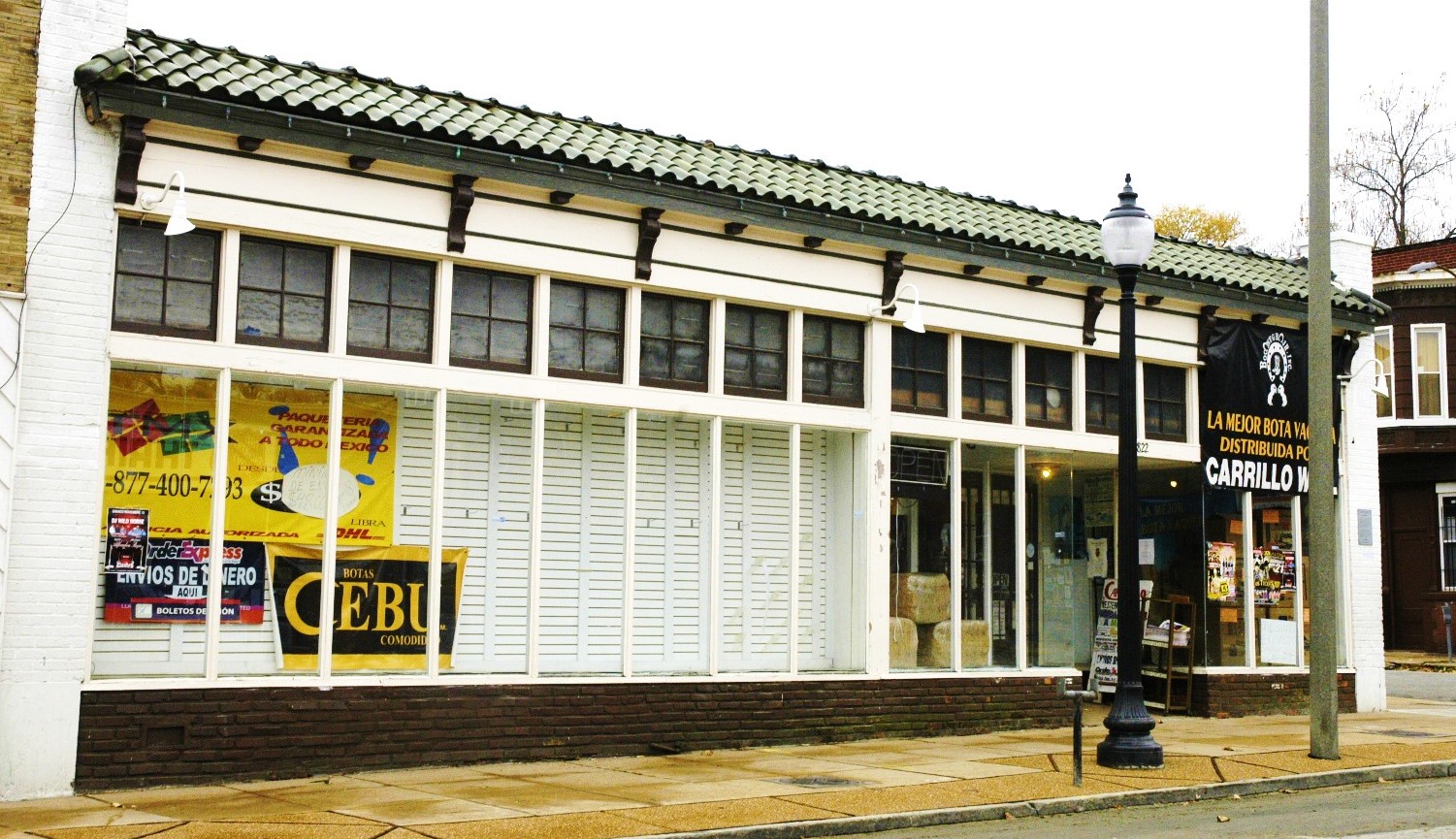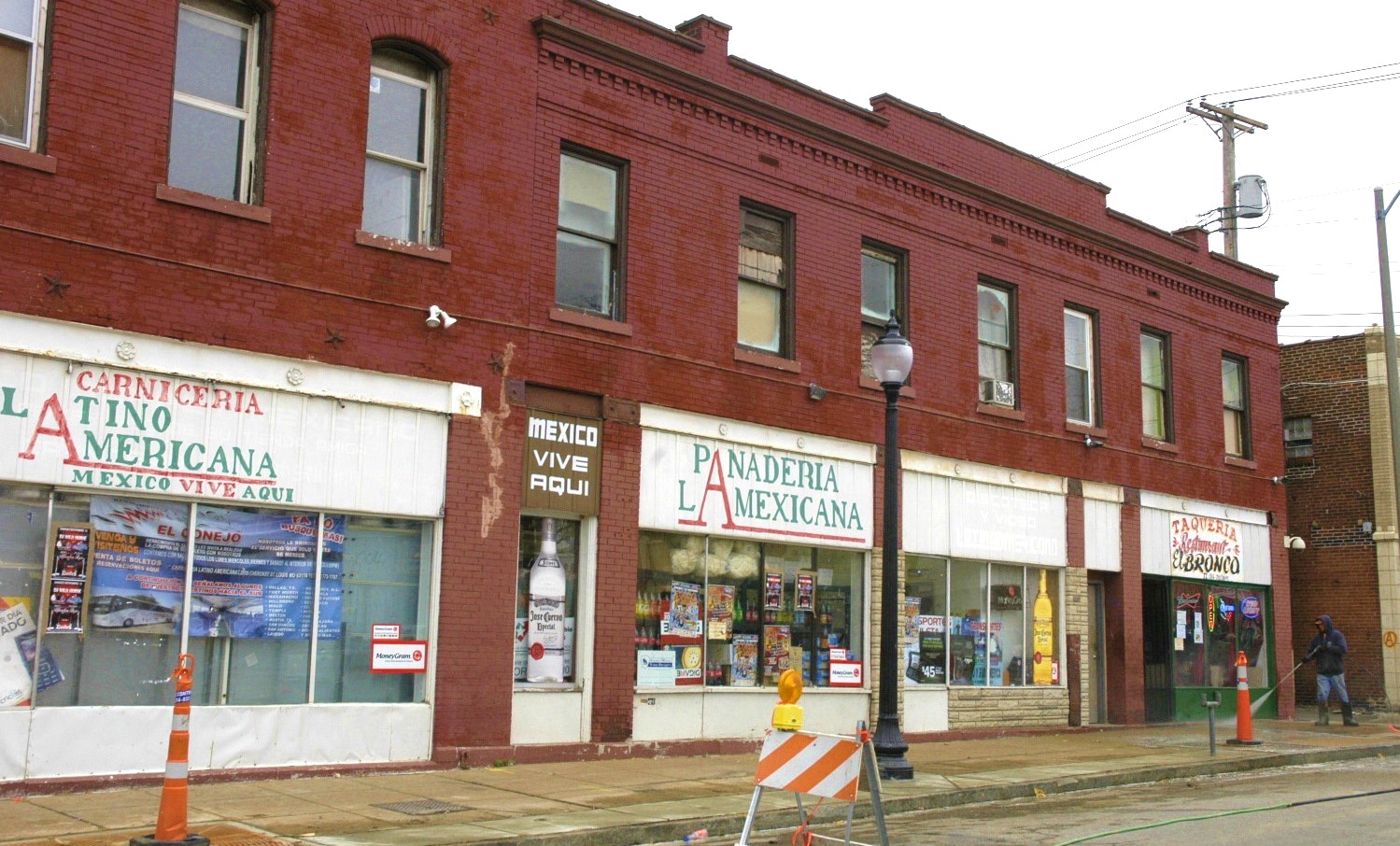 And if the Bohemian lifestyle is one that appeals to you, I would say Gravois Park, Marine Villa or Benton Park West would be the best call in all of St. Louis. There are art galleries lining both sides of the street, many on the Gravois Park side of the street.
Check out the awesome prints at Firecracker Press: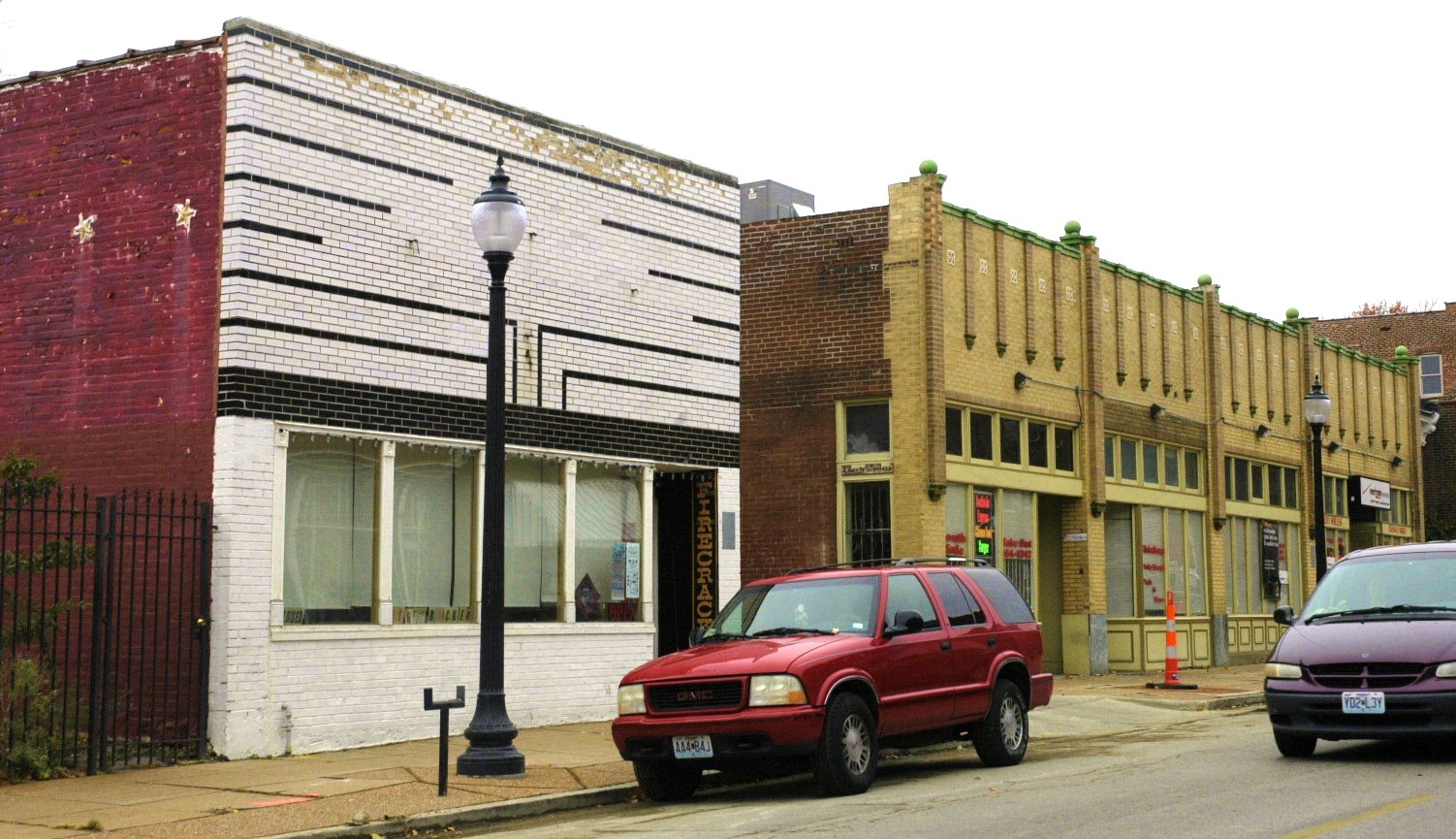 I'll also recommend Jackson Piano in you're in the market; this guy is great and will work with you on a price and a fit for your needs (note: they're set to move to the CWE).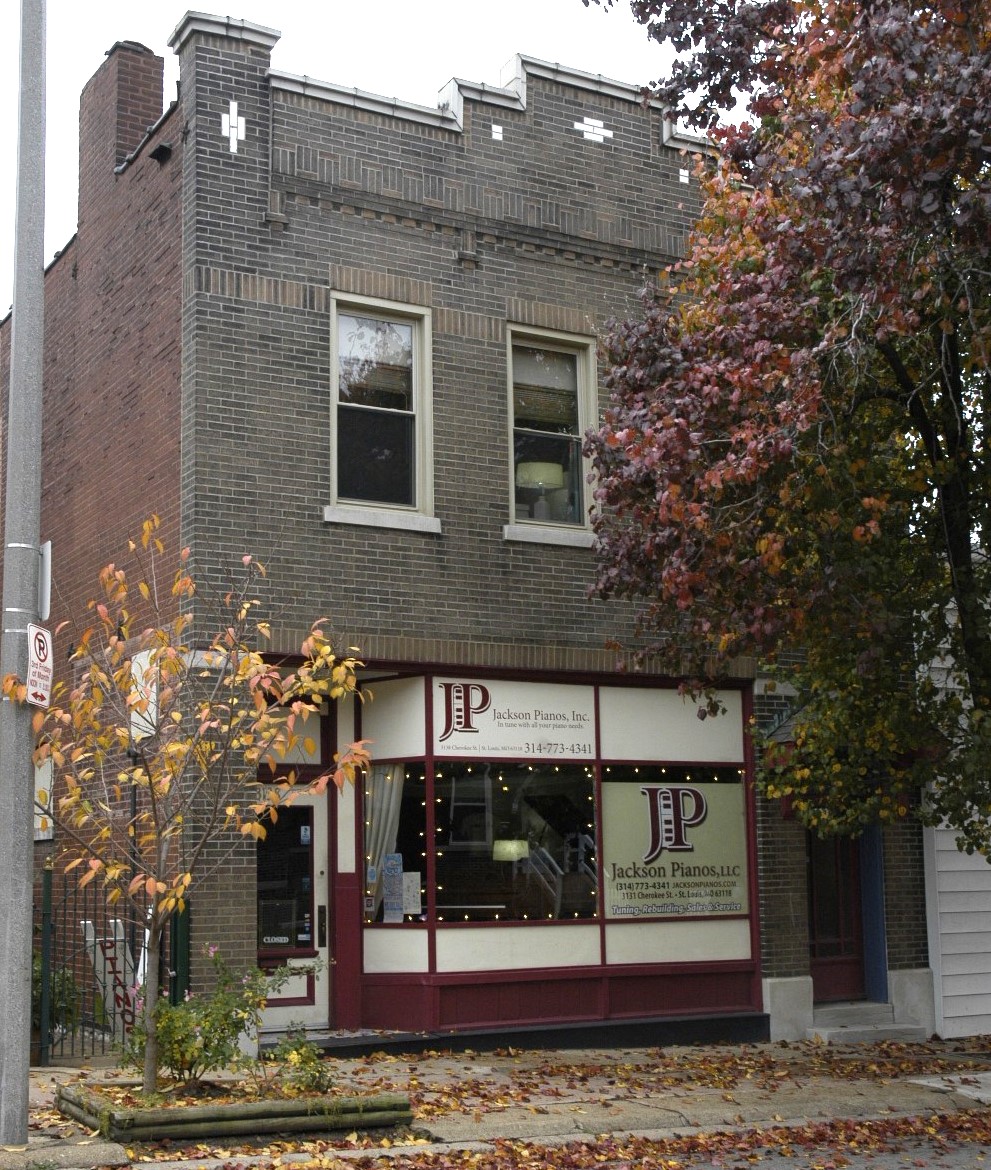 Residential property is mixed in with the commercial space toward the Gravois/Grand side of the nabe: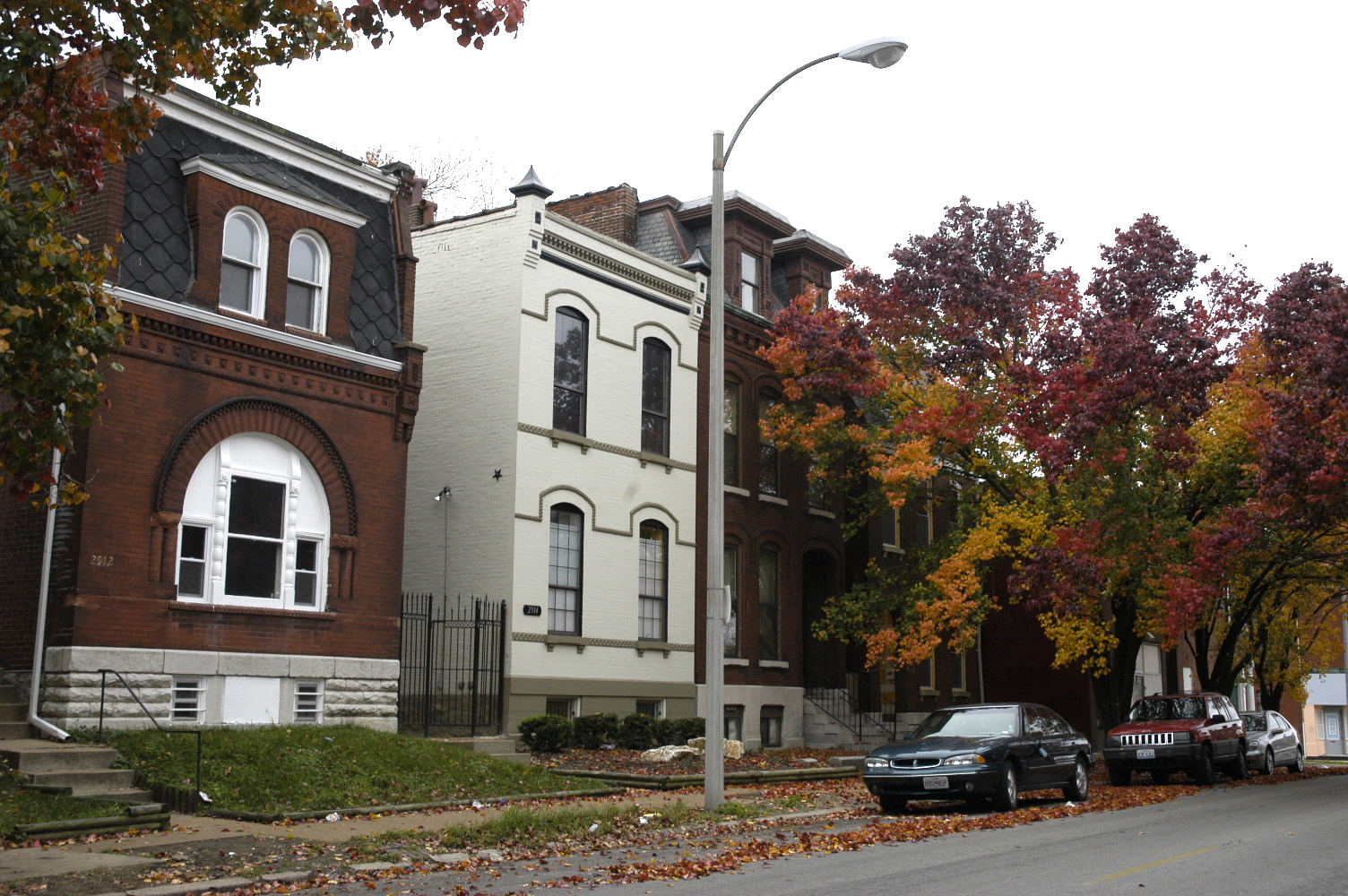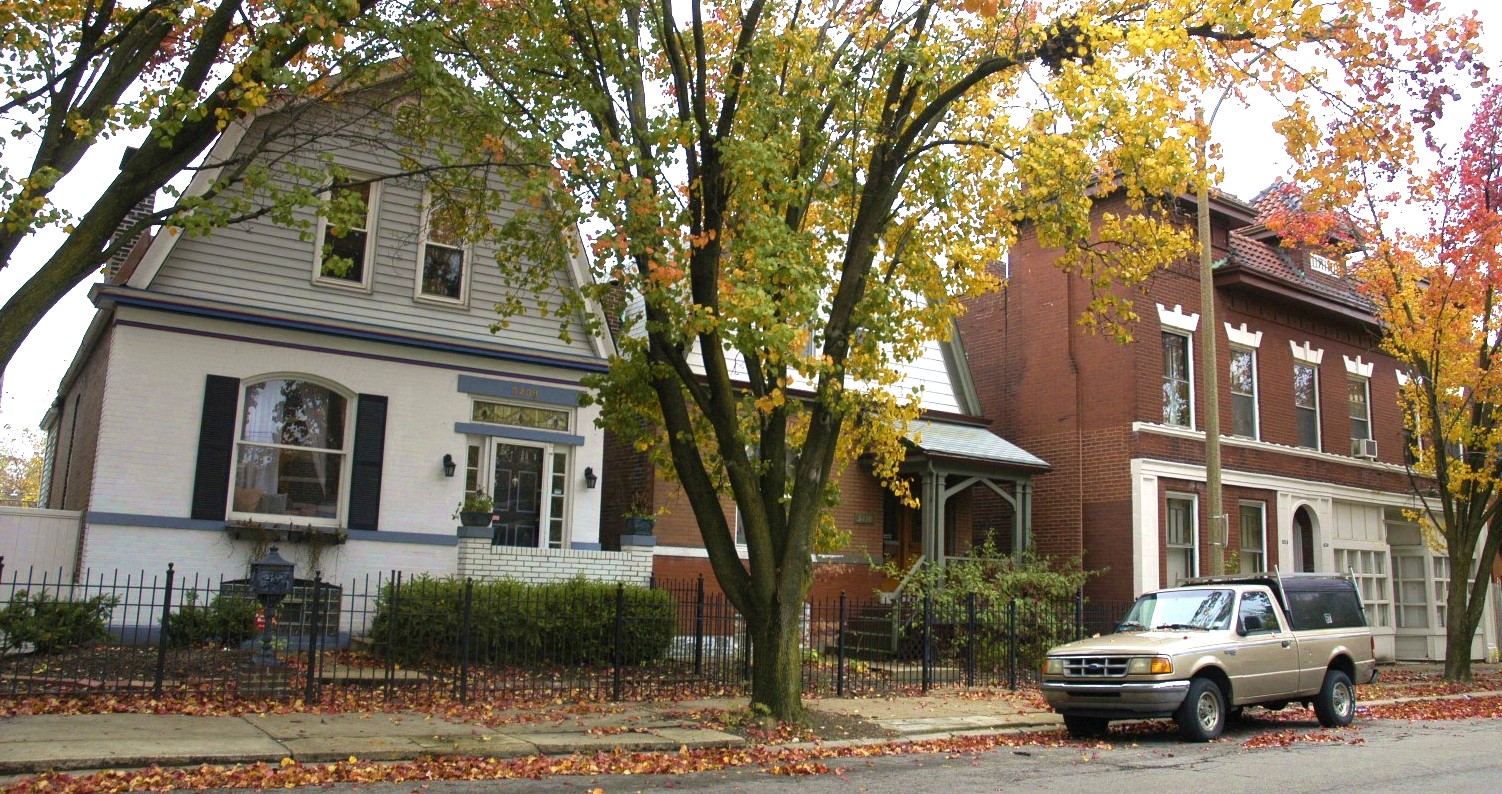 The former Globe Drugs building was one of my favorite places in Gravois Park before their recent closing.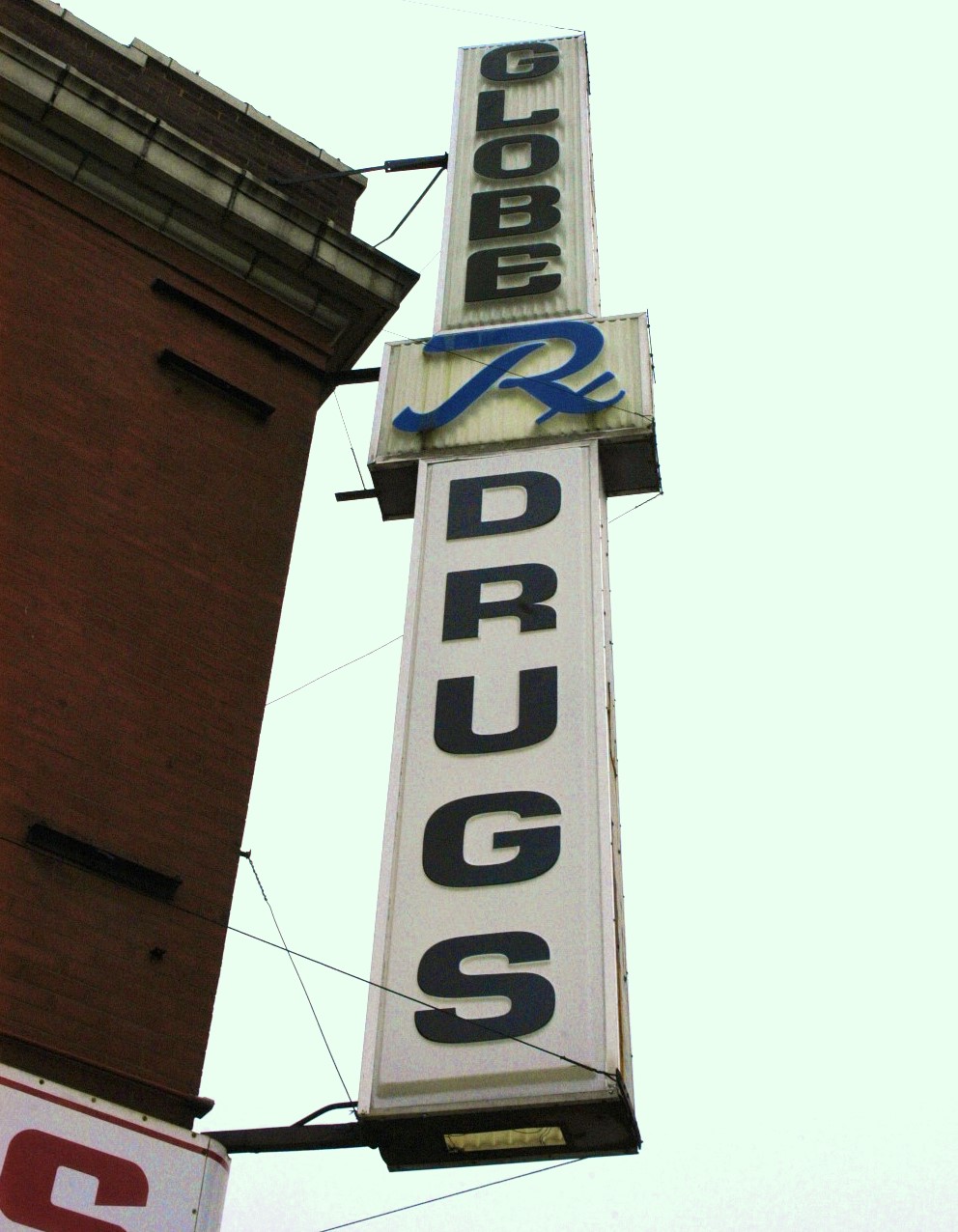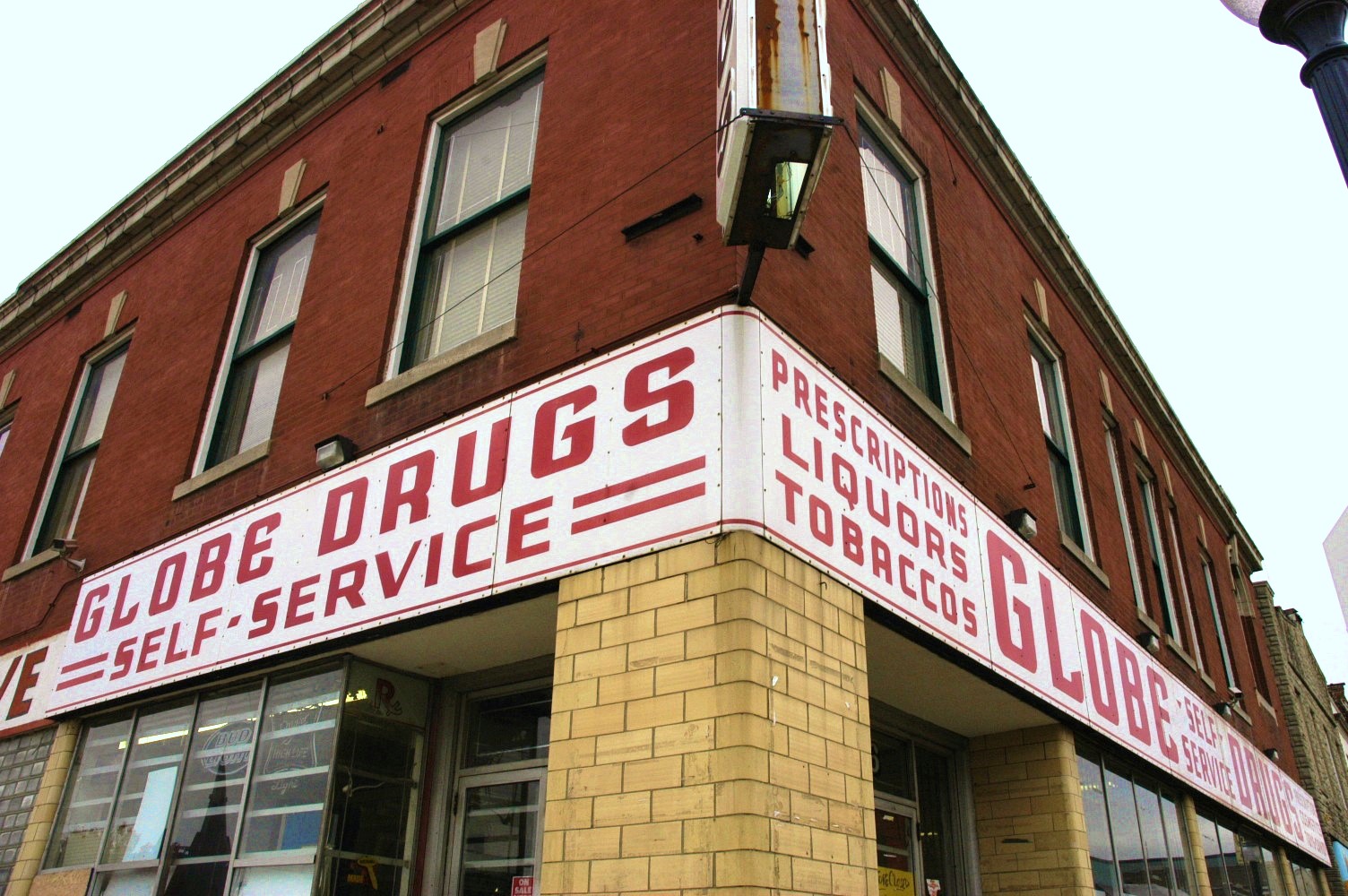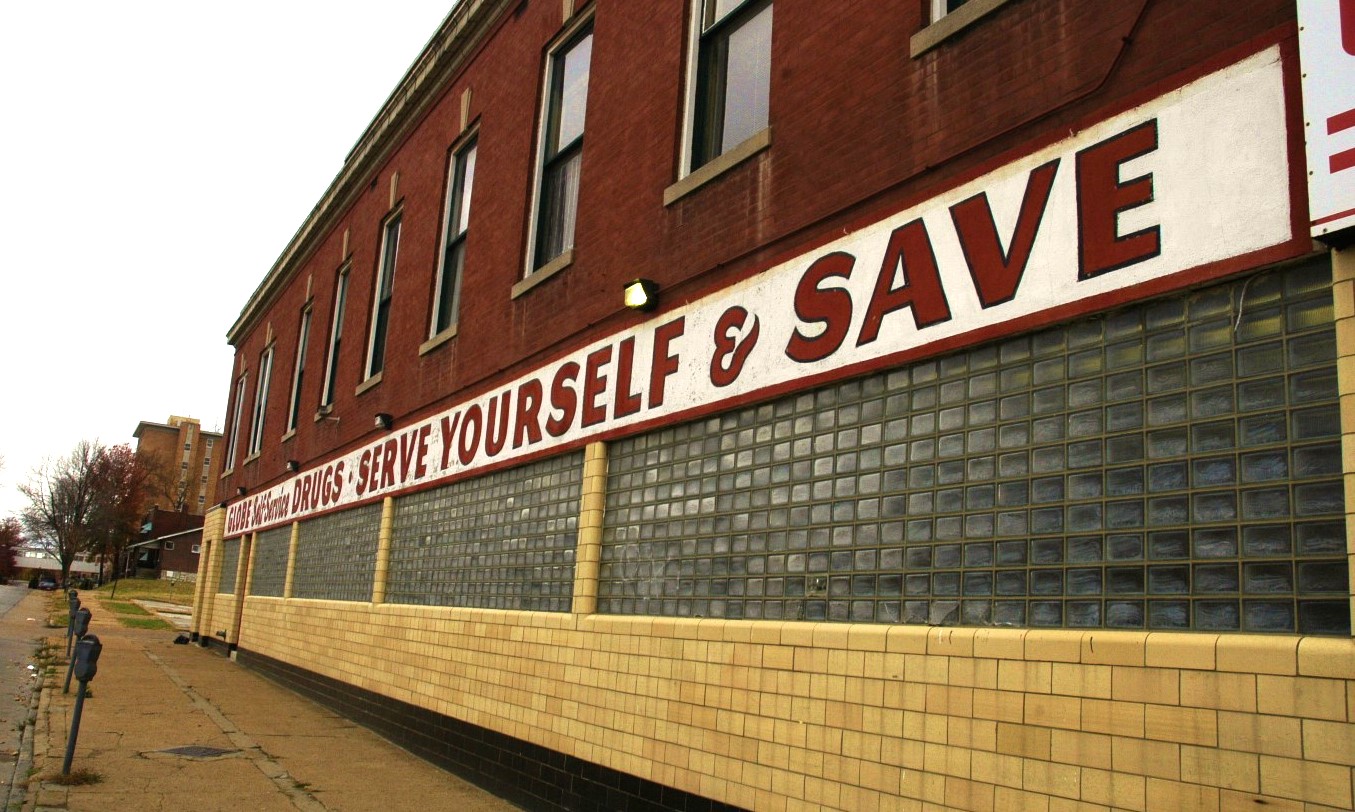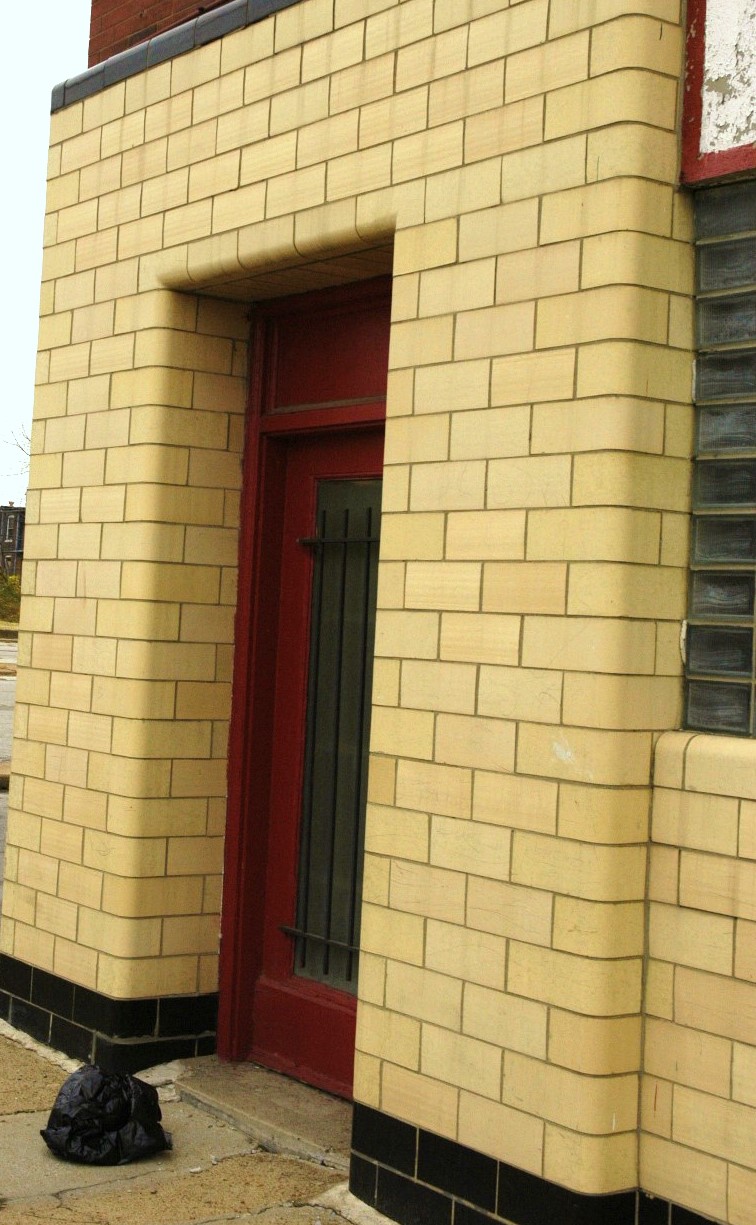 There is an excellent write up on this place by B.E.L.T. with great interior photos, etc.
One of the cool things about Gravois Park is it's lined with commercial corridors on all four sides. Cherokee has arrived, so has Grand. And Chippewa and Jefferson are lying in wait for more demand.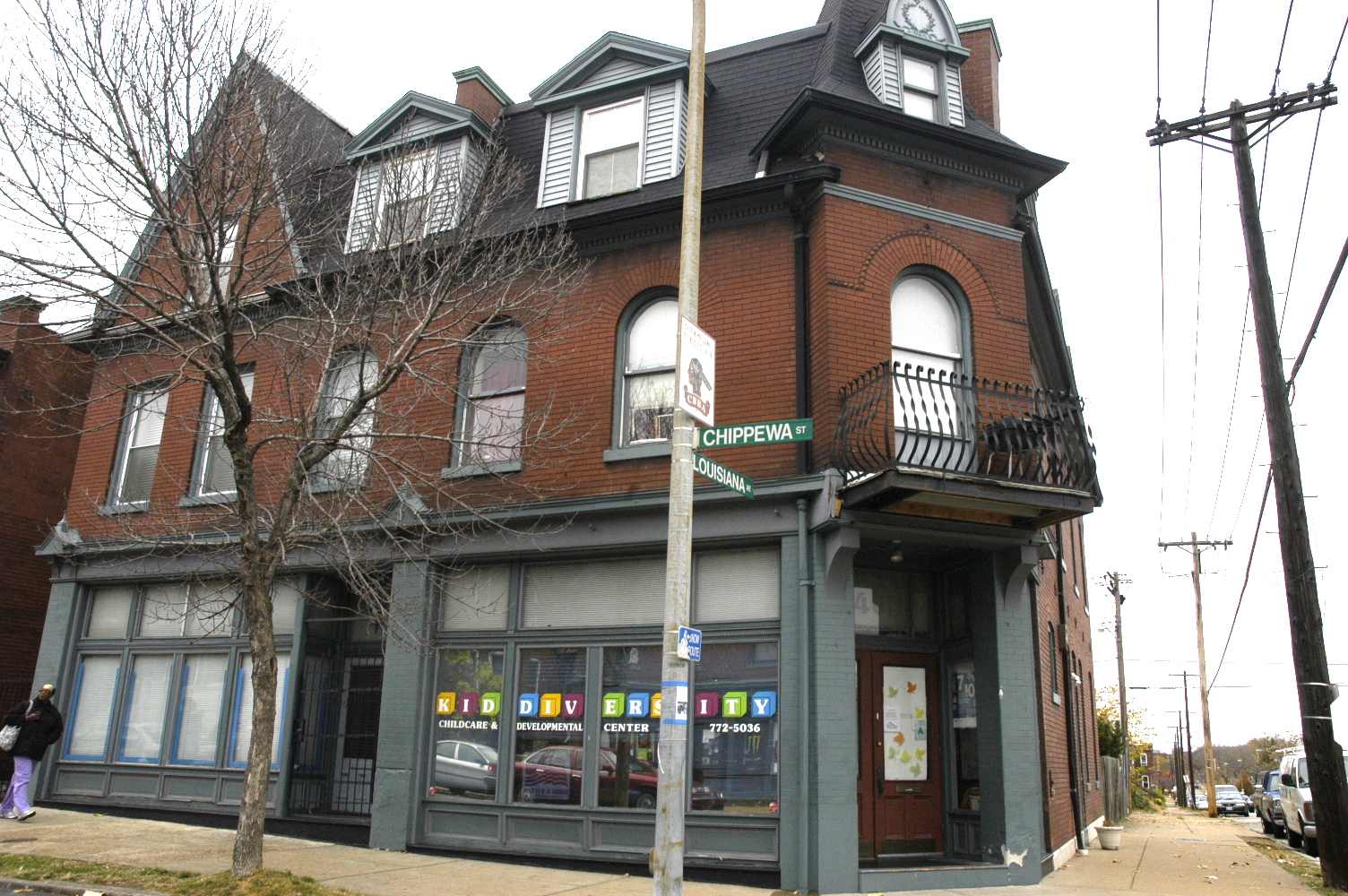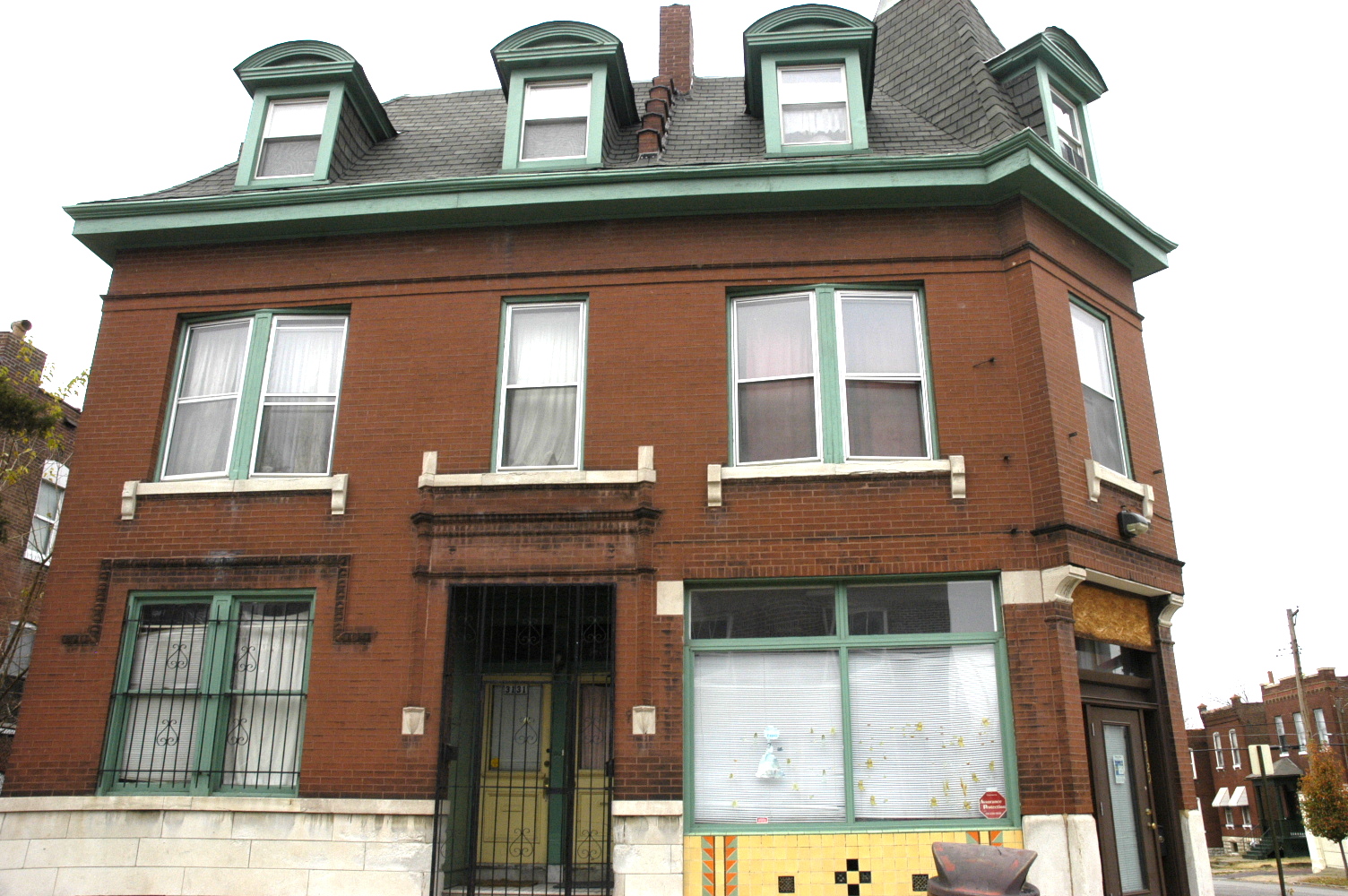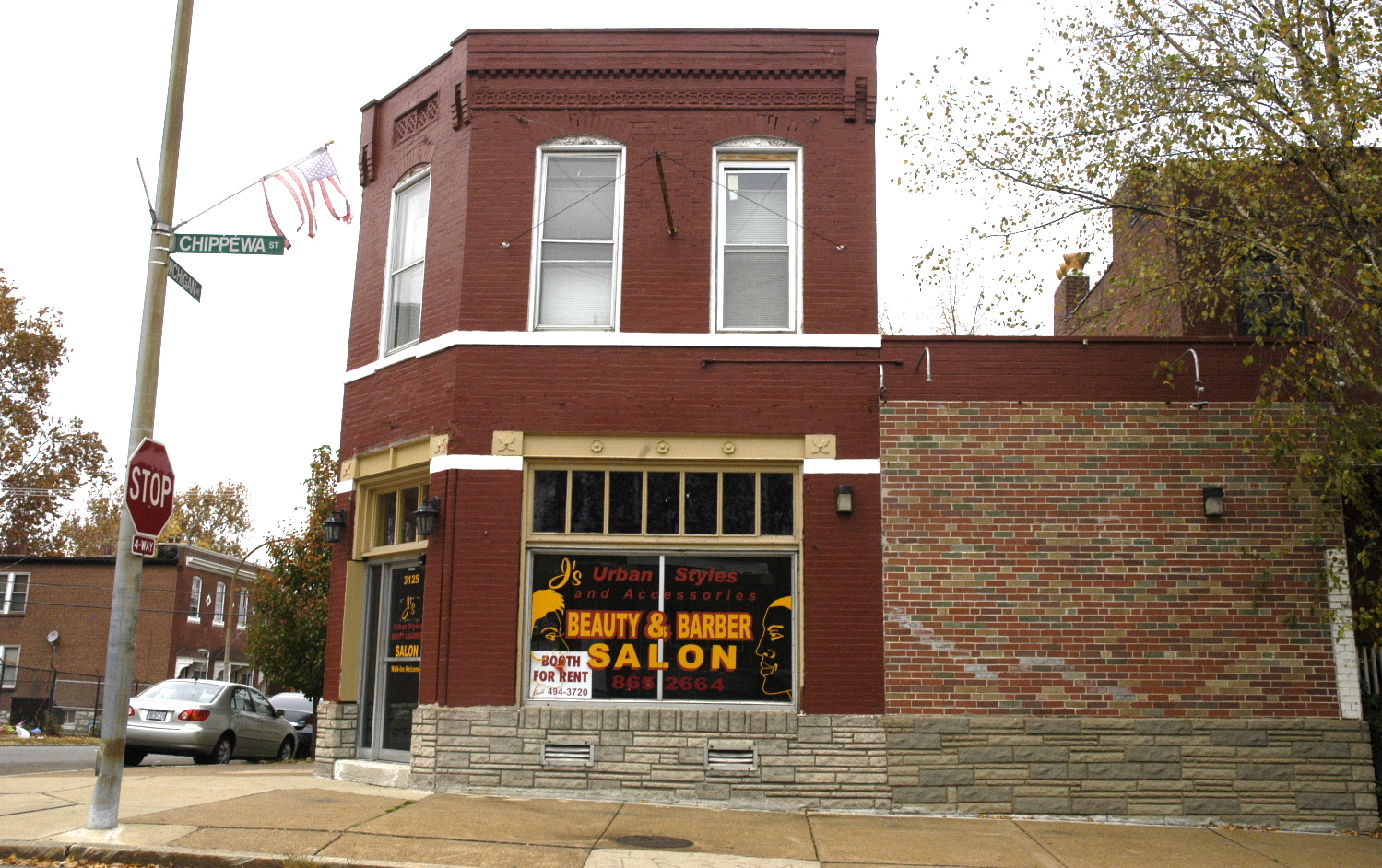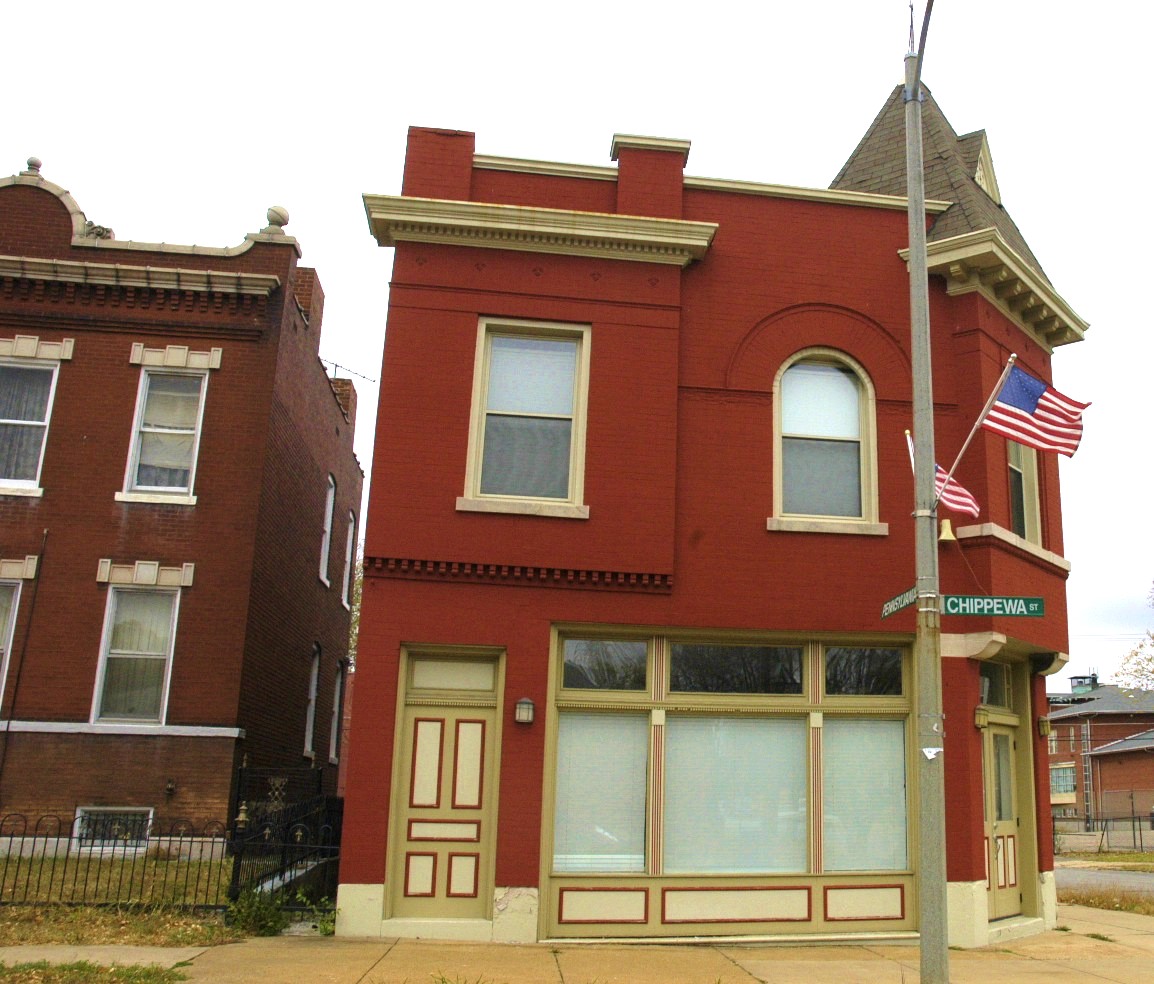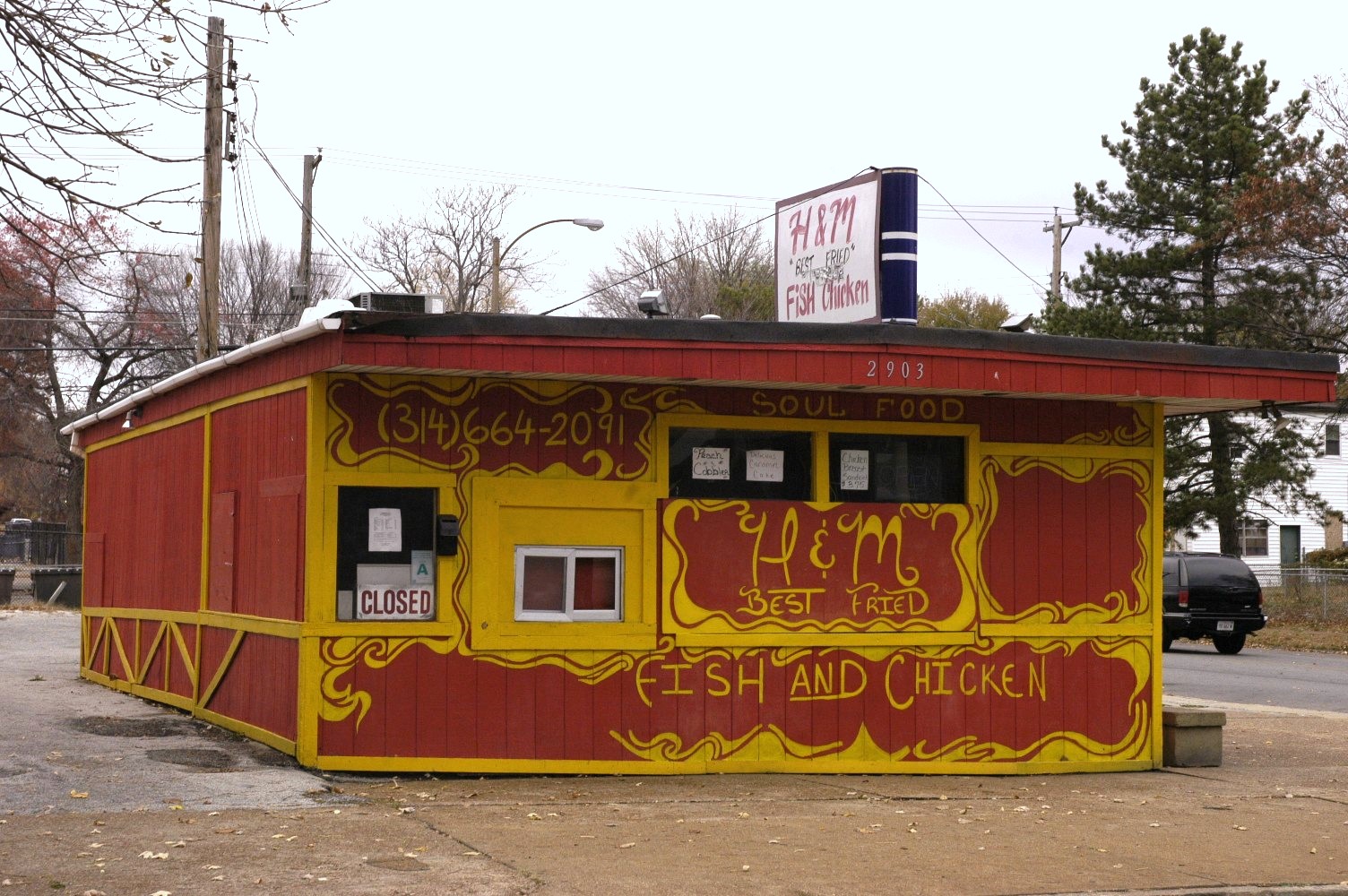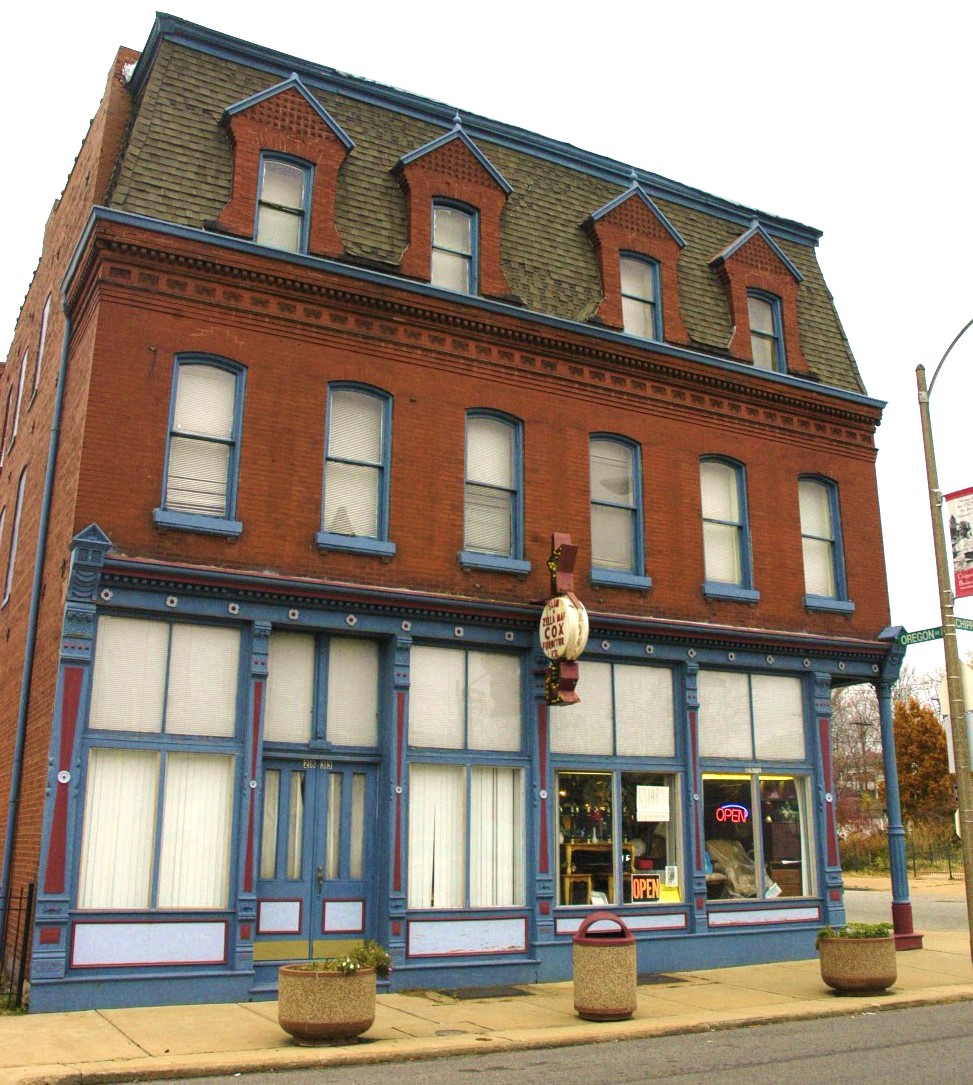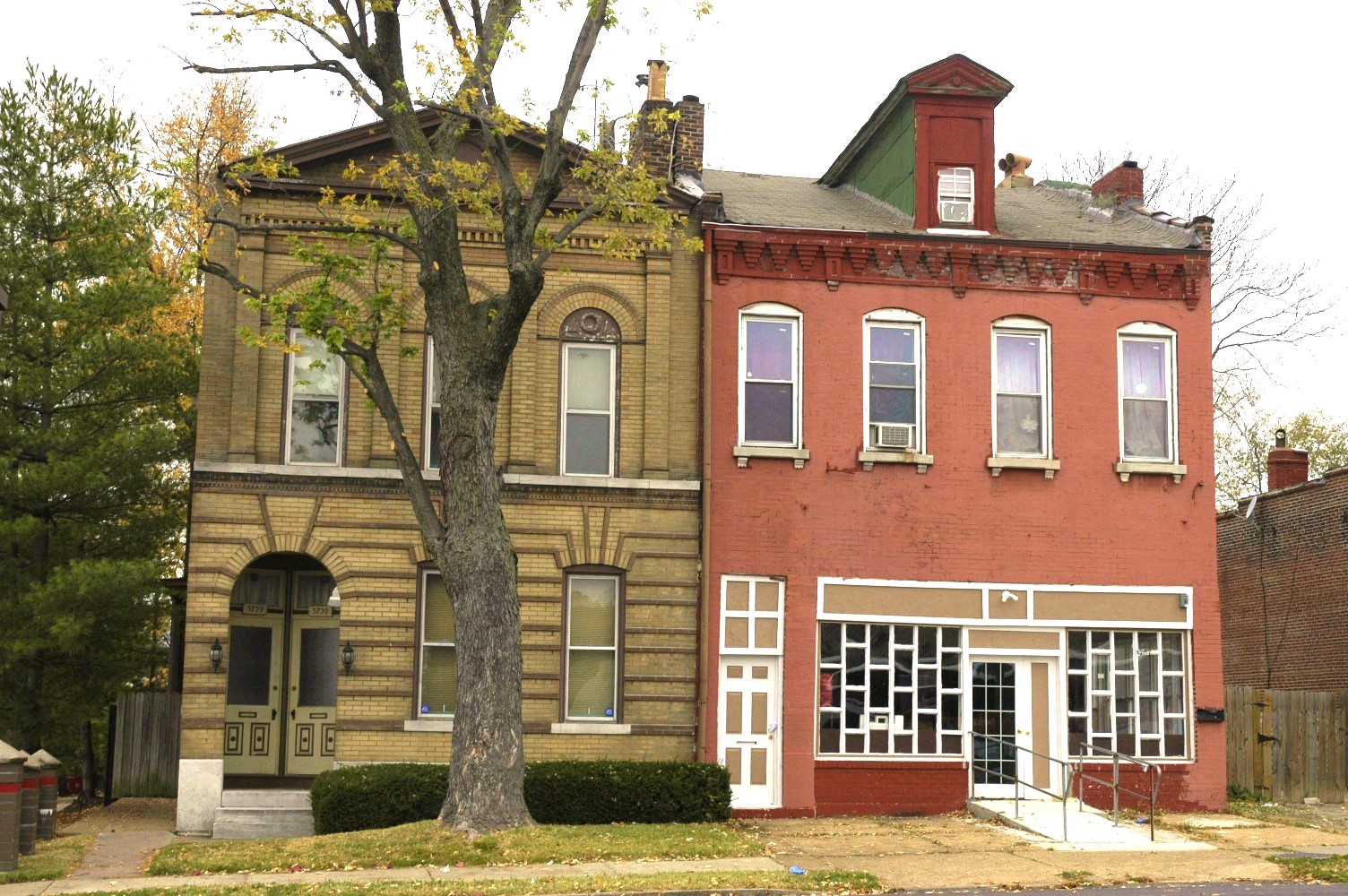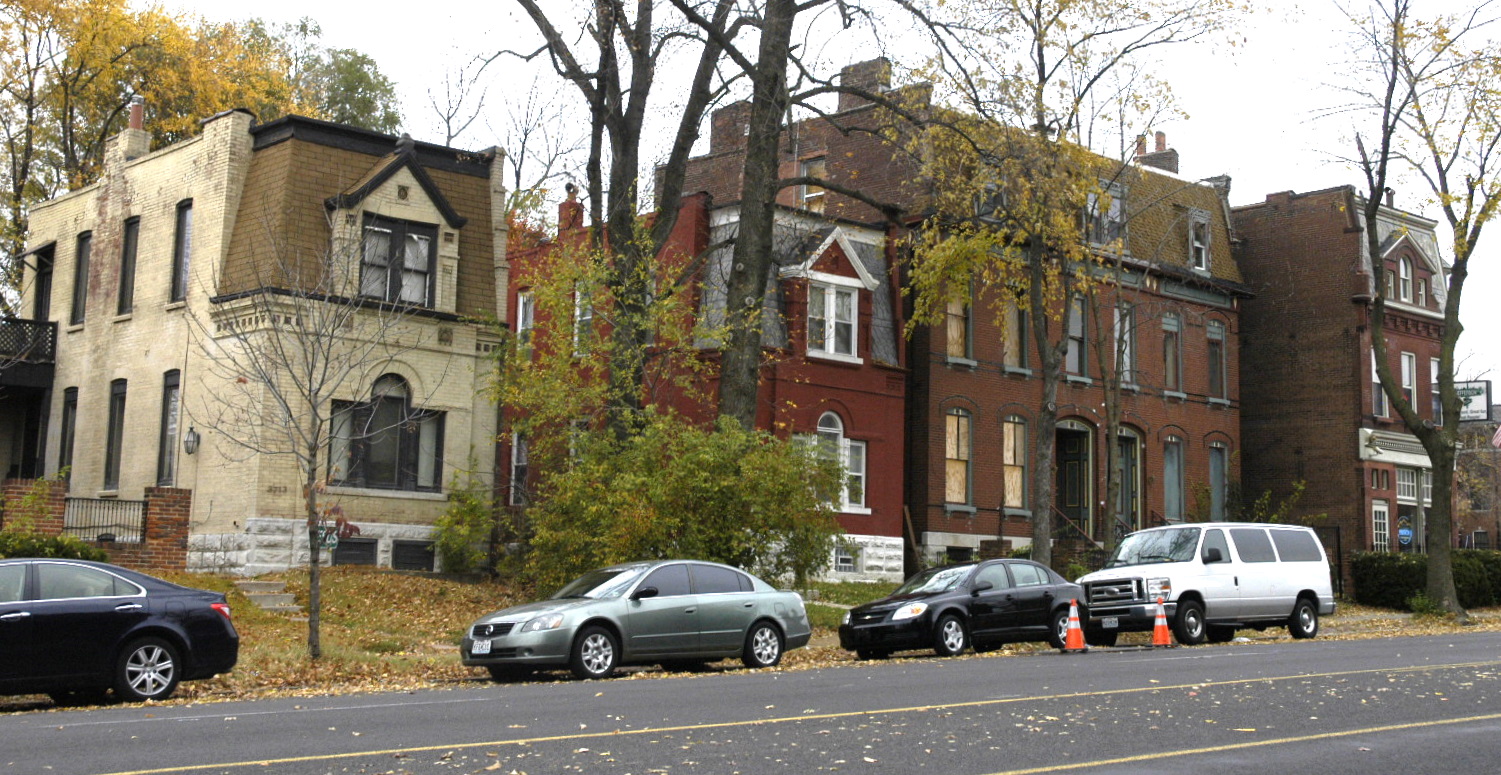 Ever been to the Jefferson Avenue Bistro? I need to check this place out.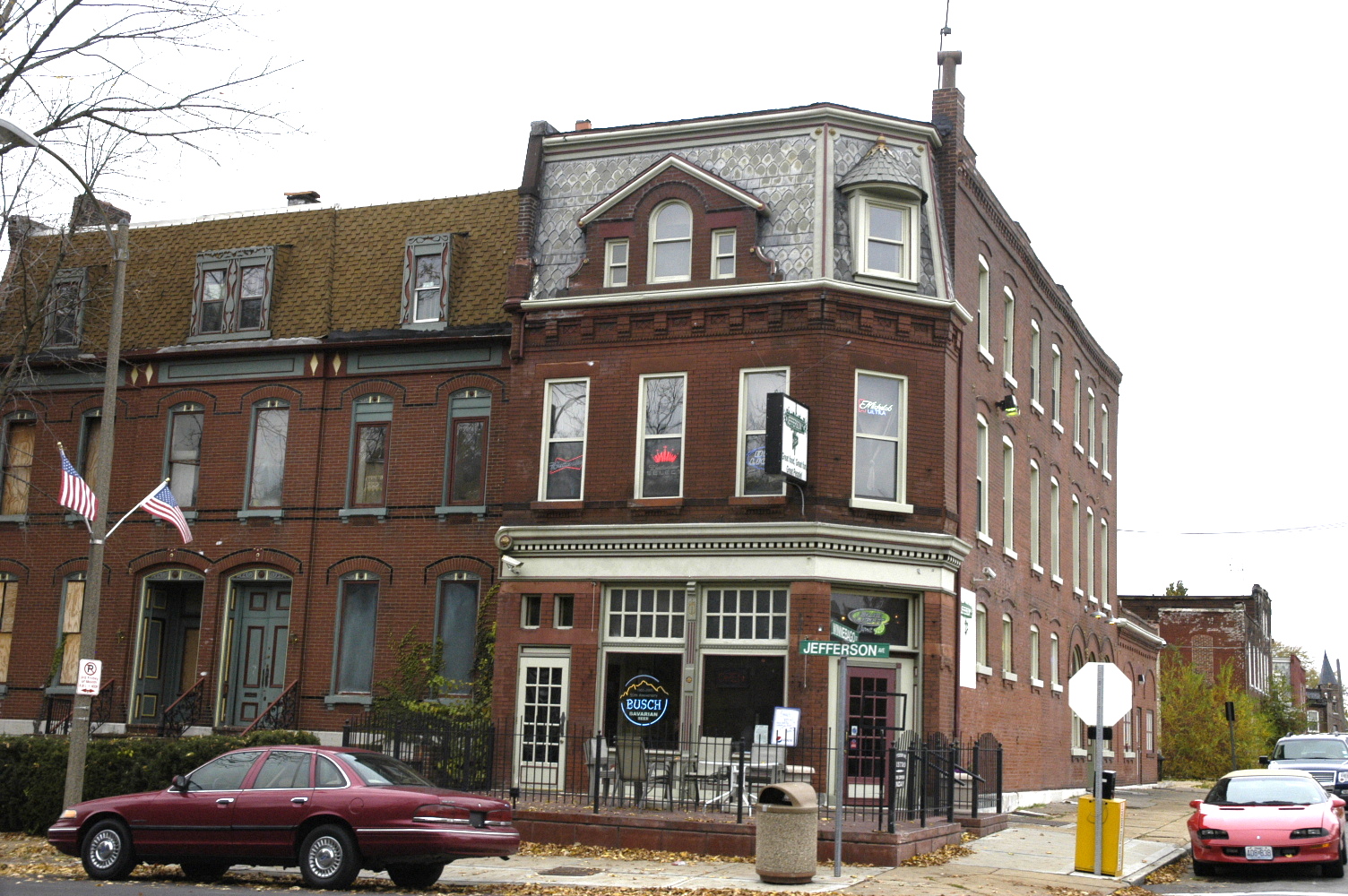 Here are some sites along Grand: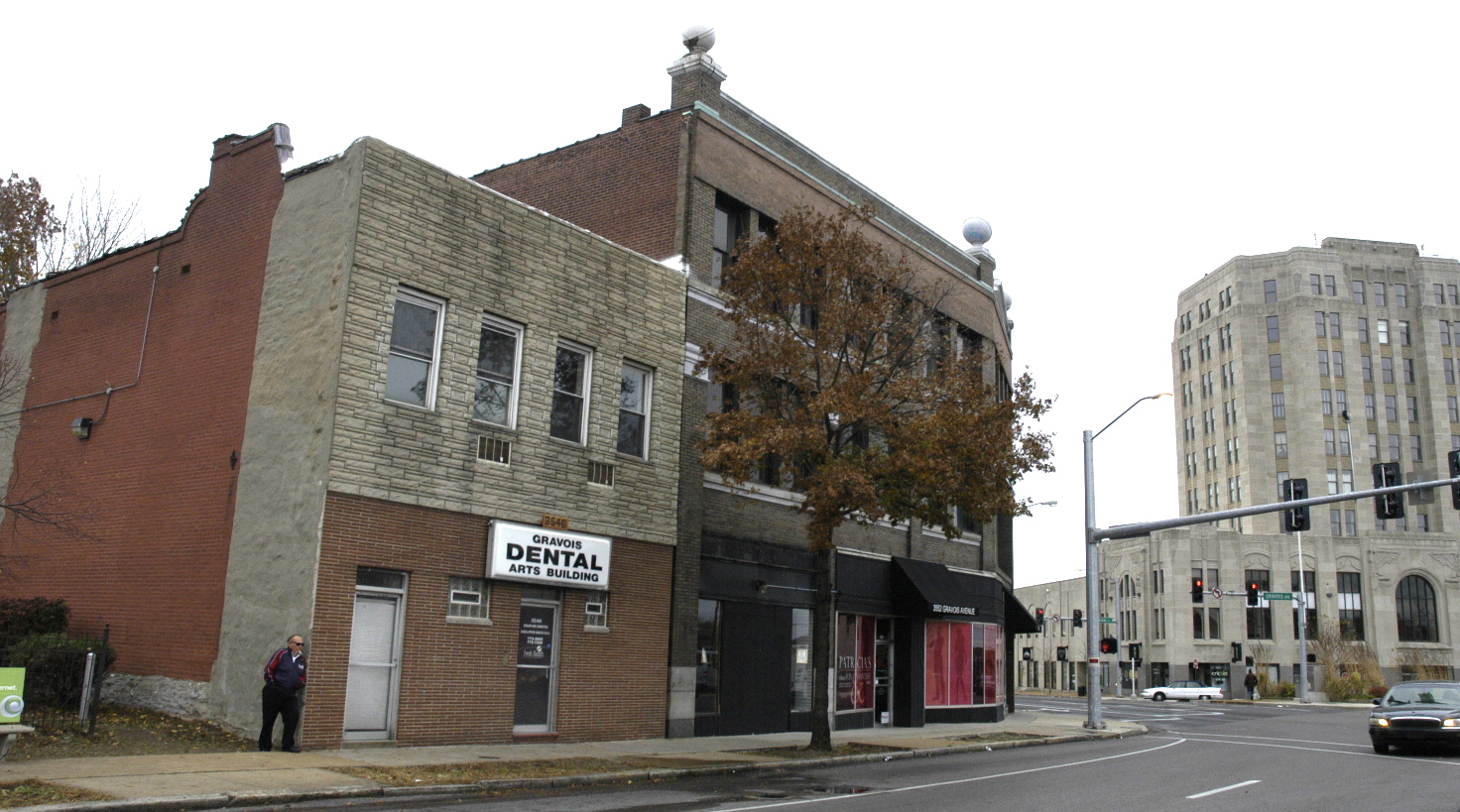 Some say this was the first indoor mall in America: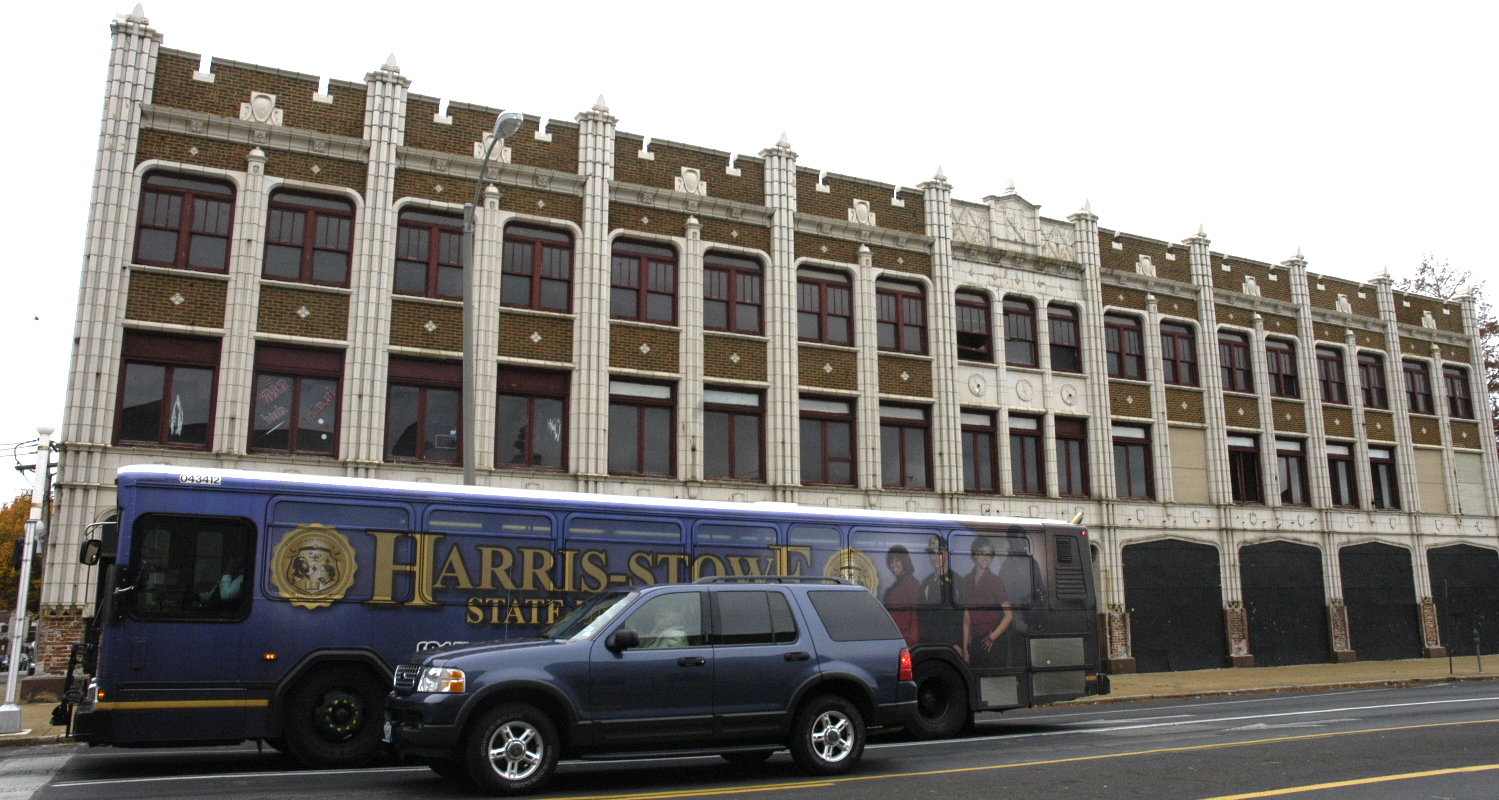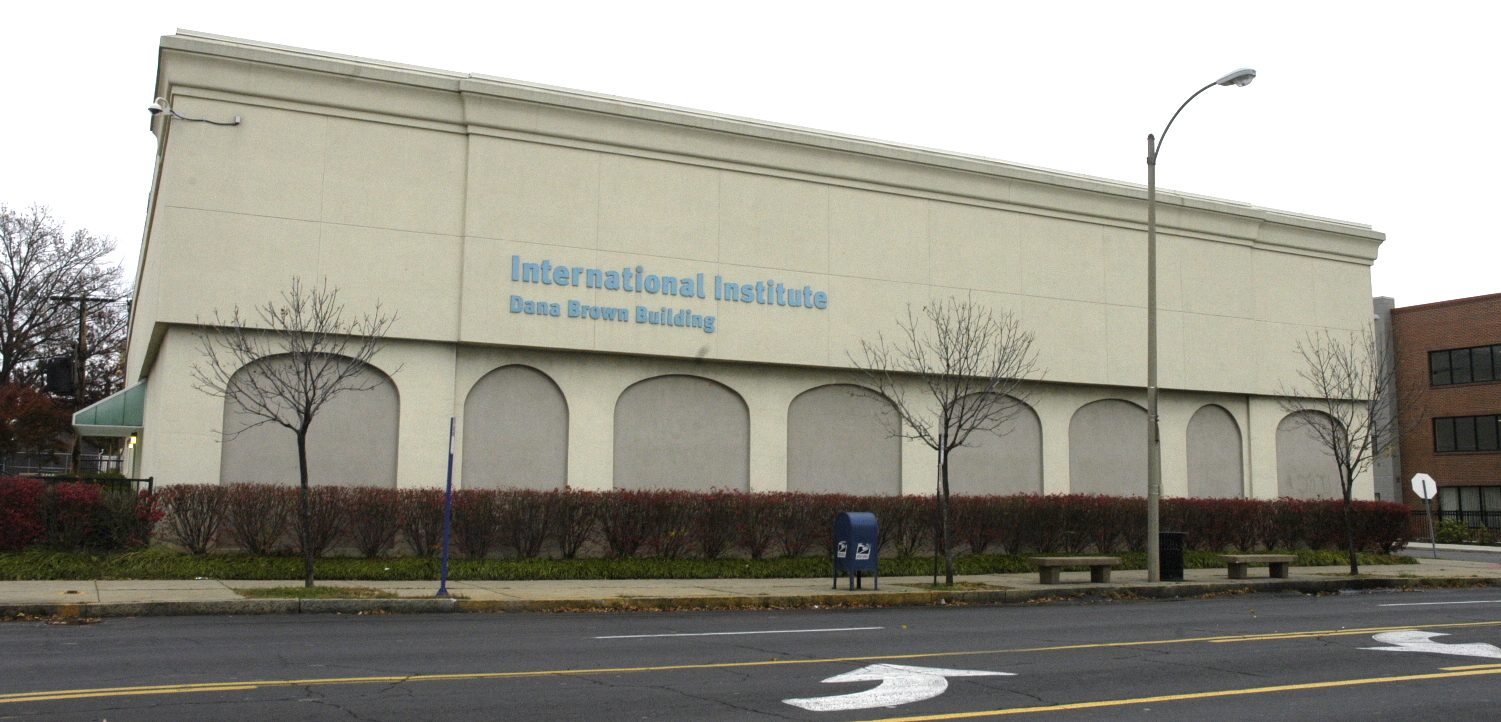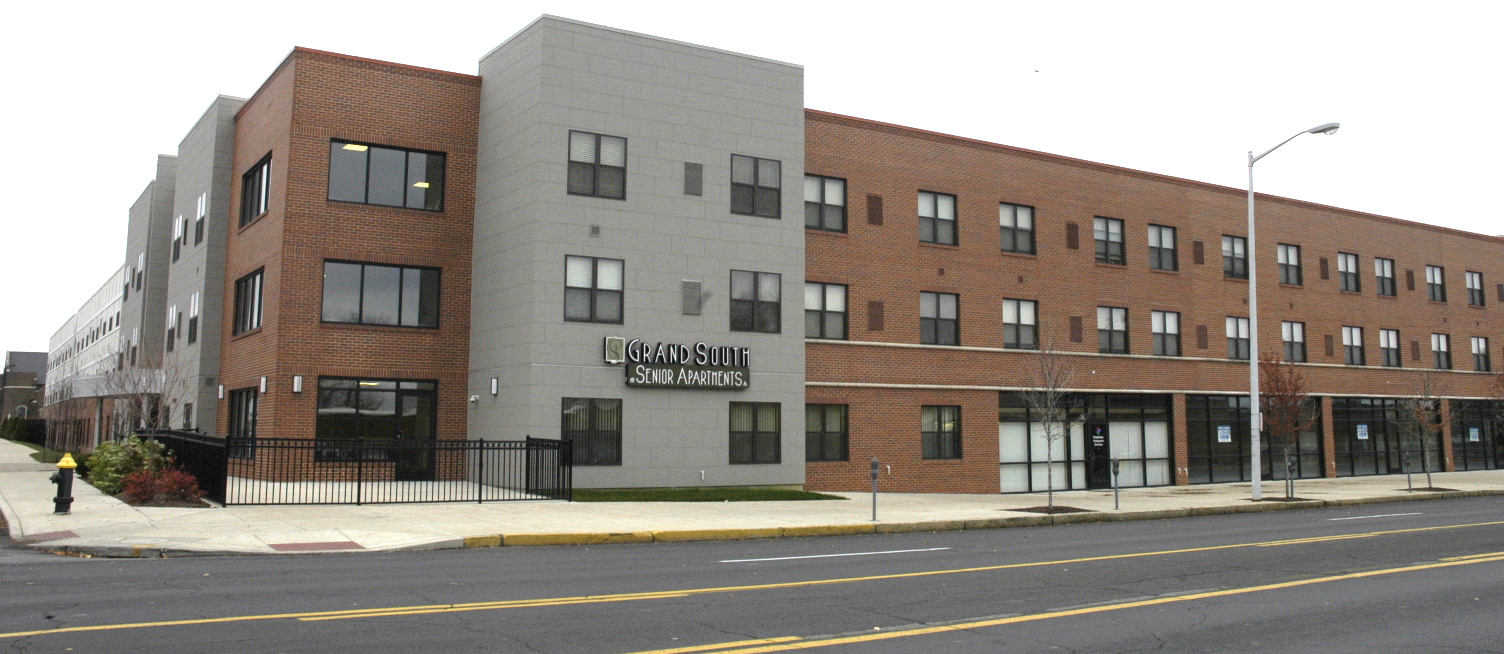 Thanks Grand Senior Living Apts for putting the parking in the back!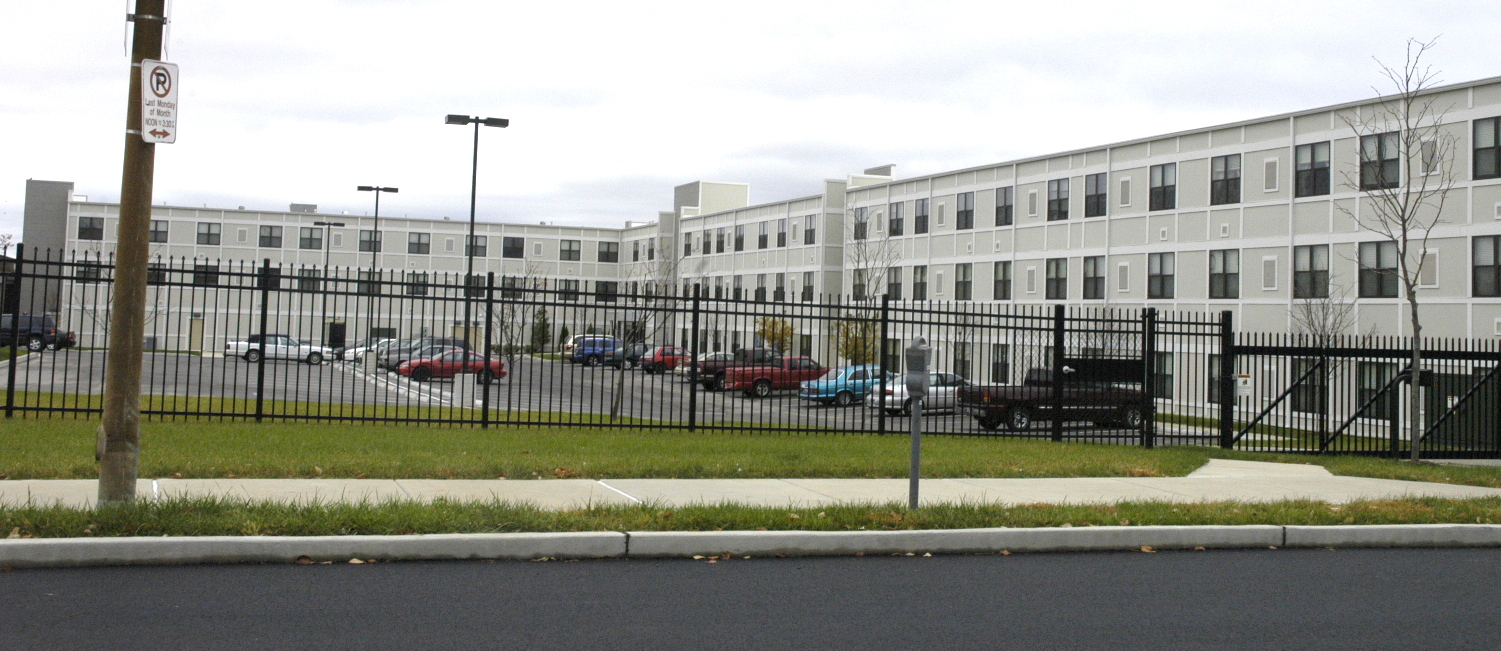 The original housing stock in Gravois Park is among the best in town in terms of style and charm and diversity.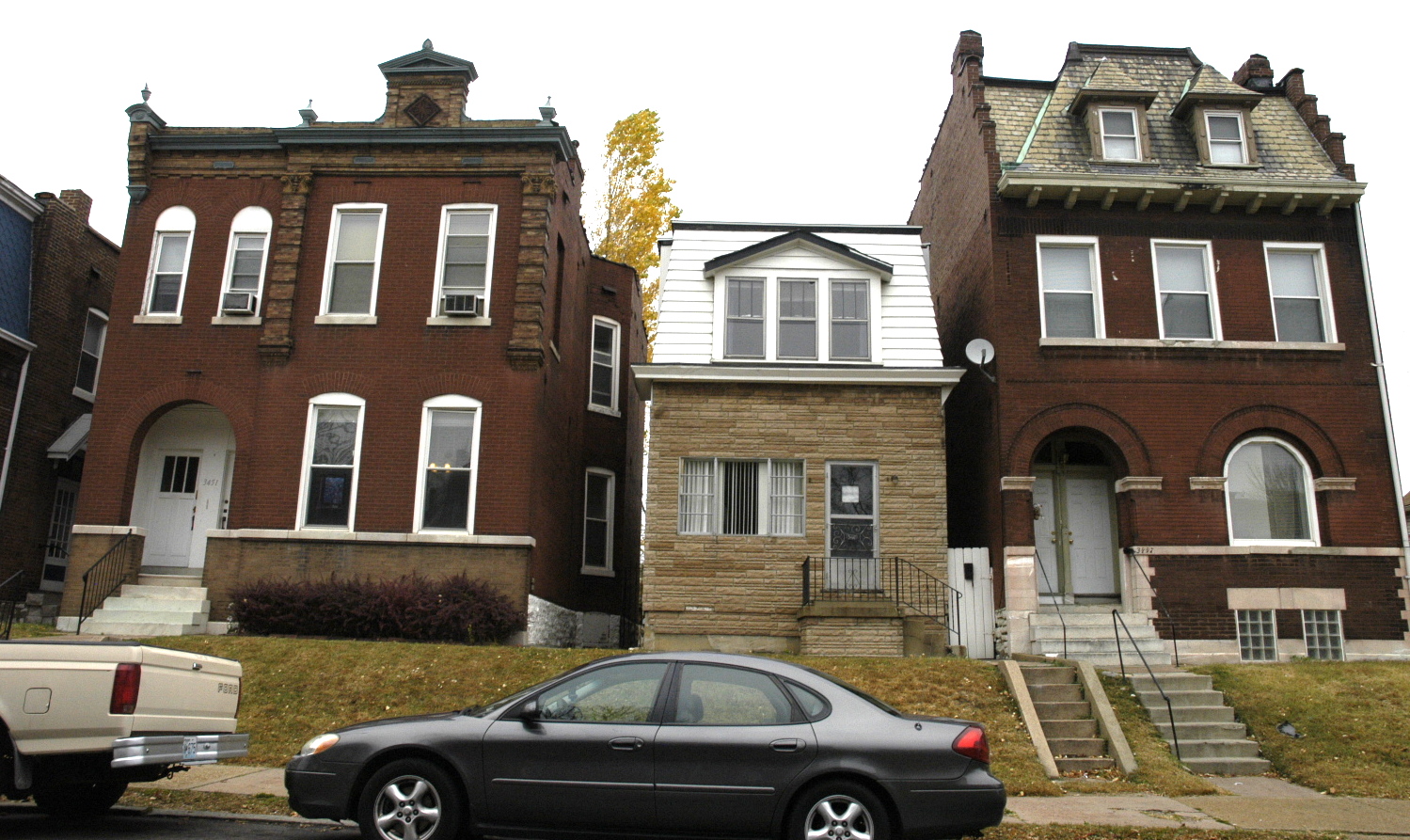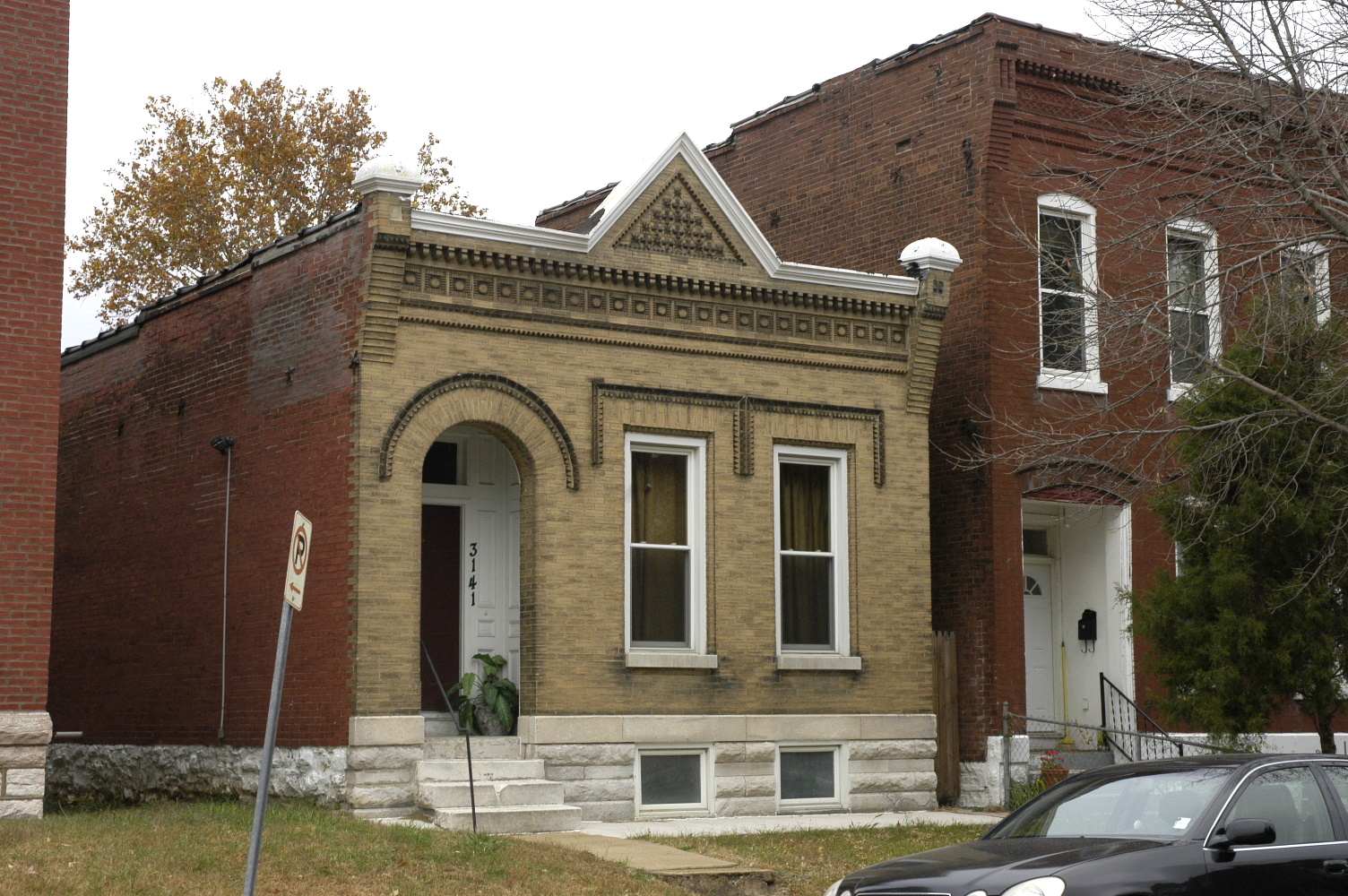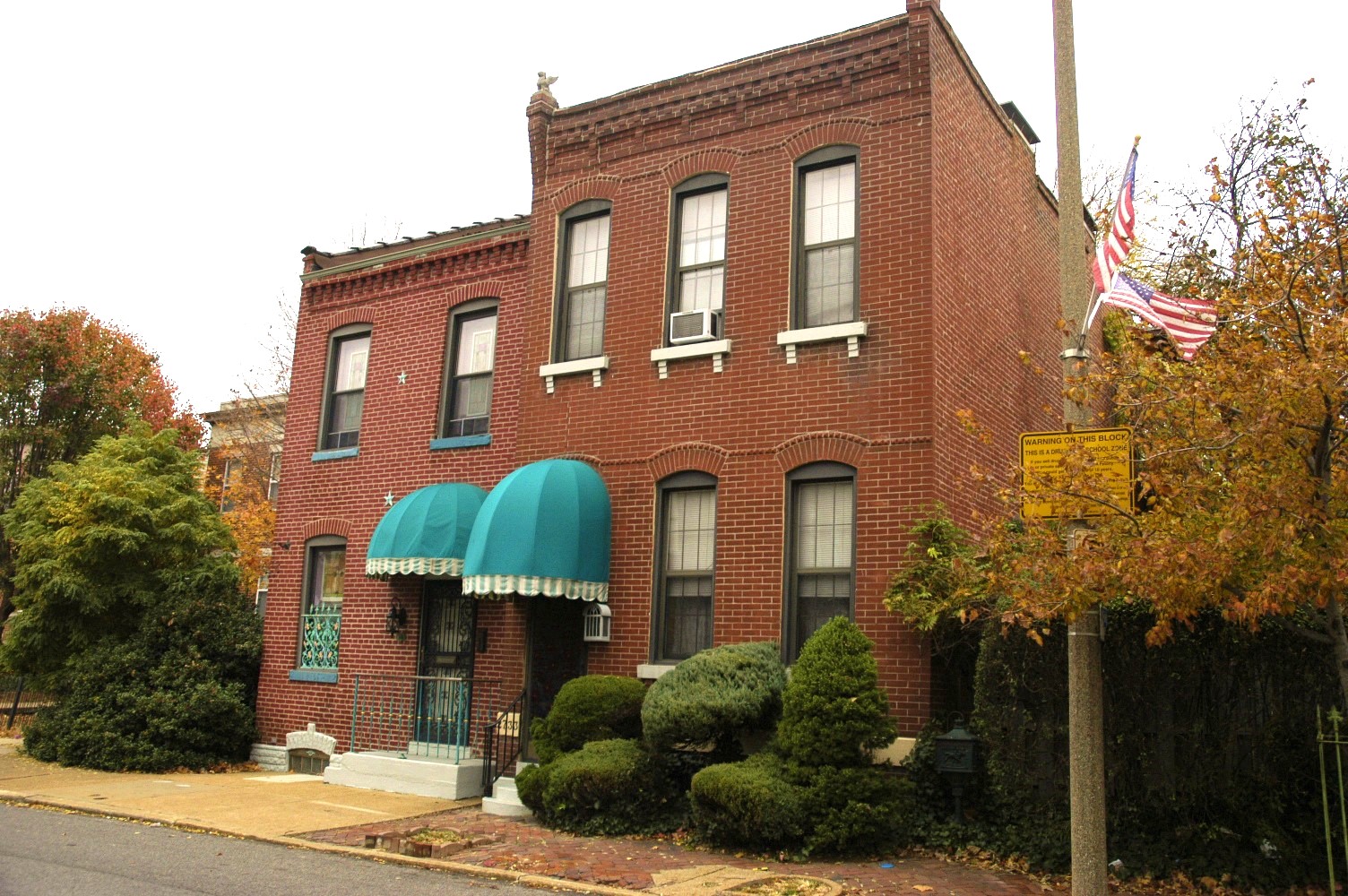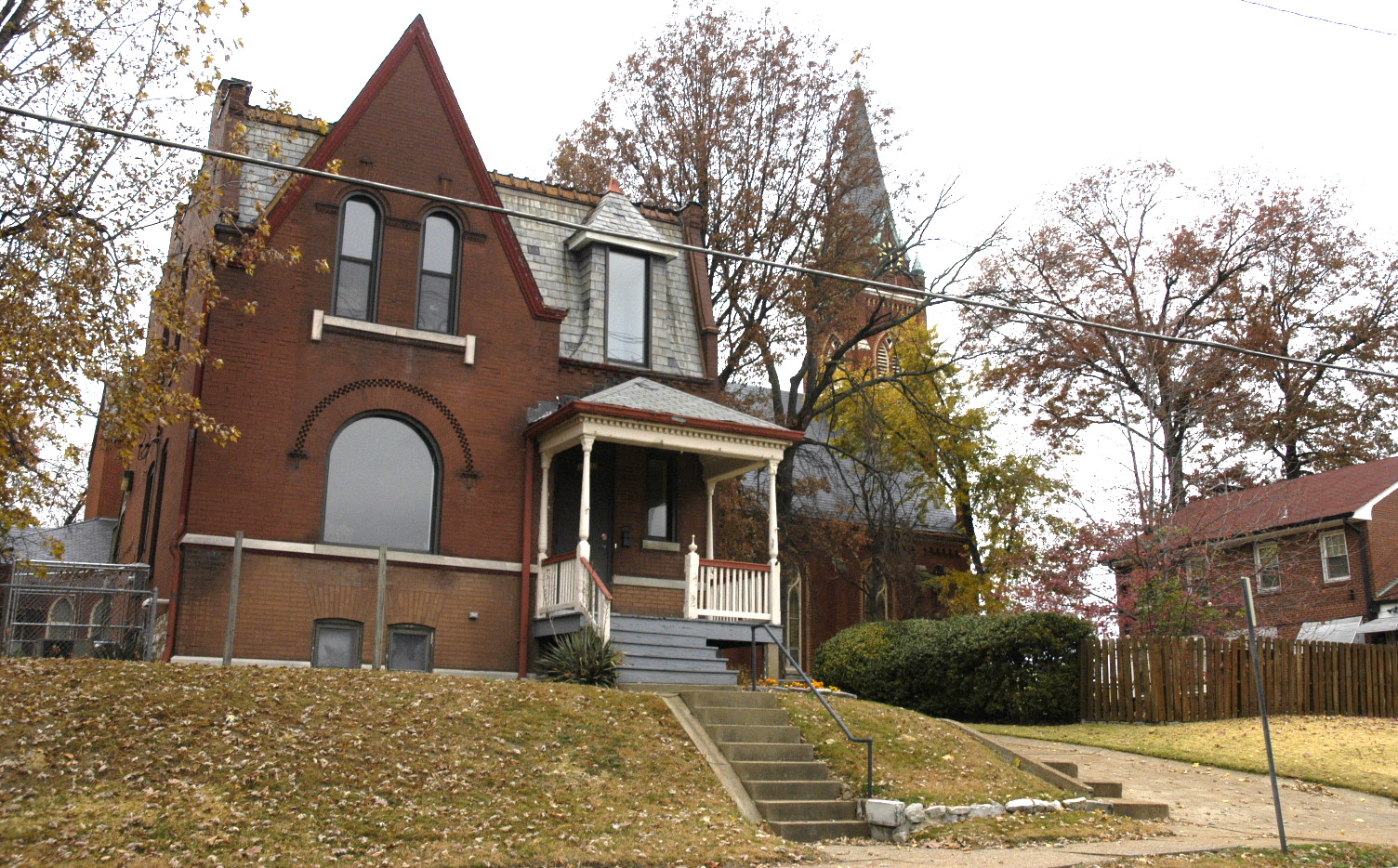 This row of townhouses take up nearly an entire city block: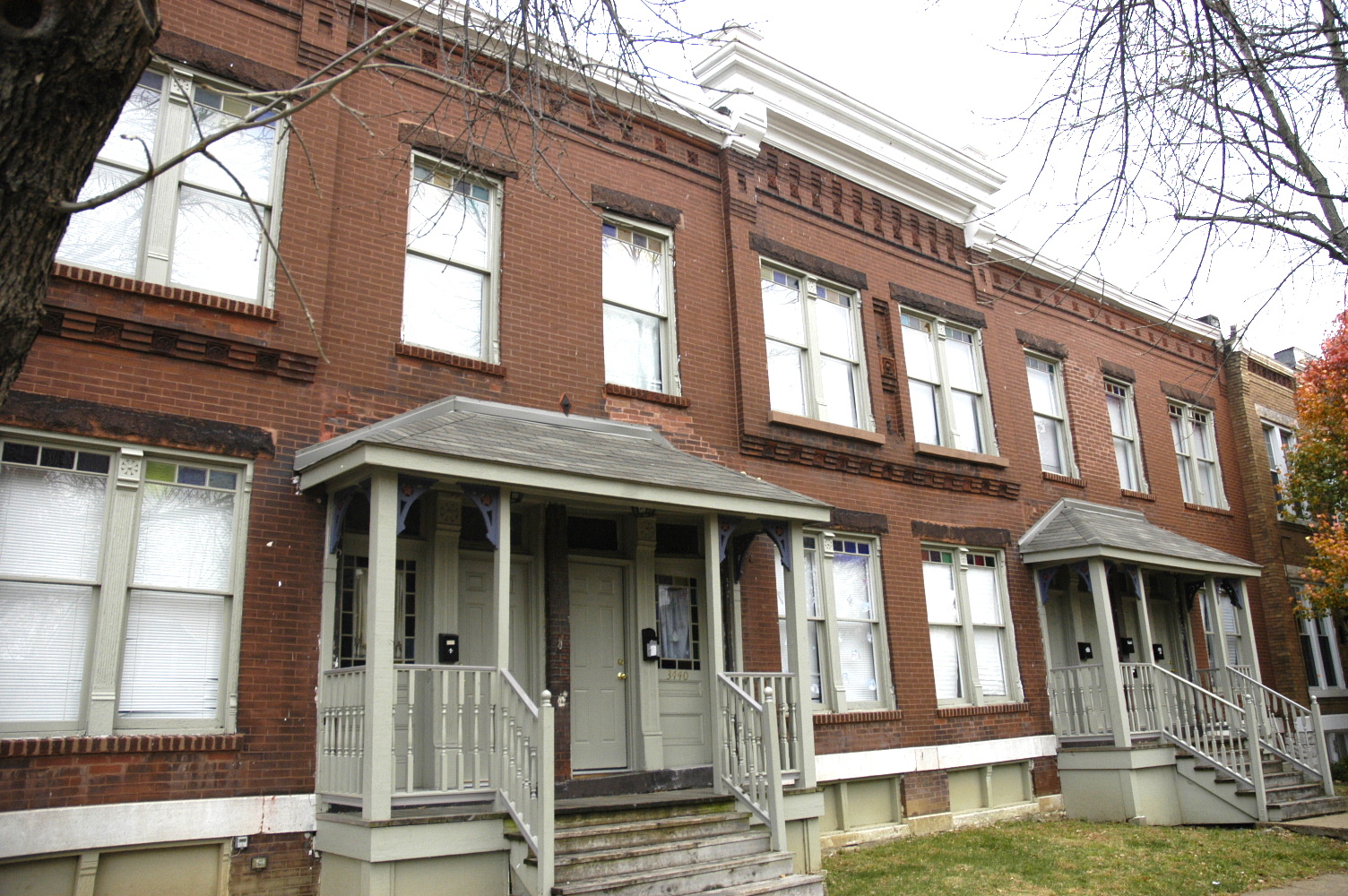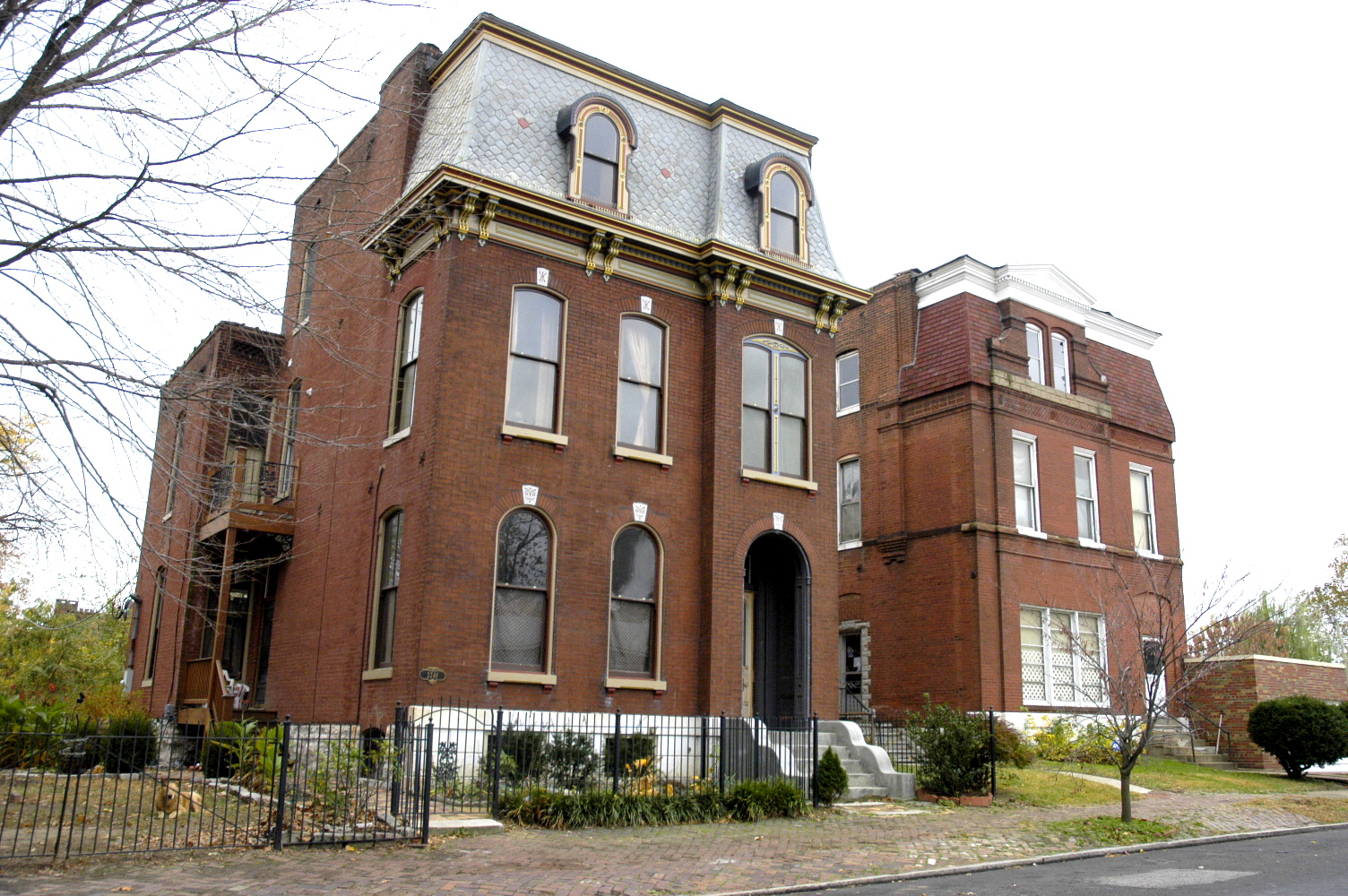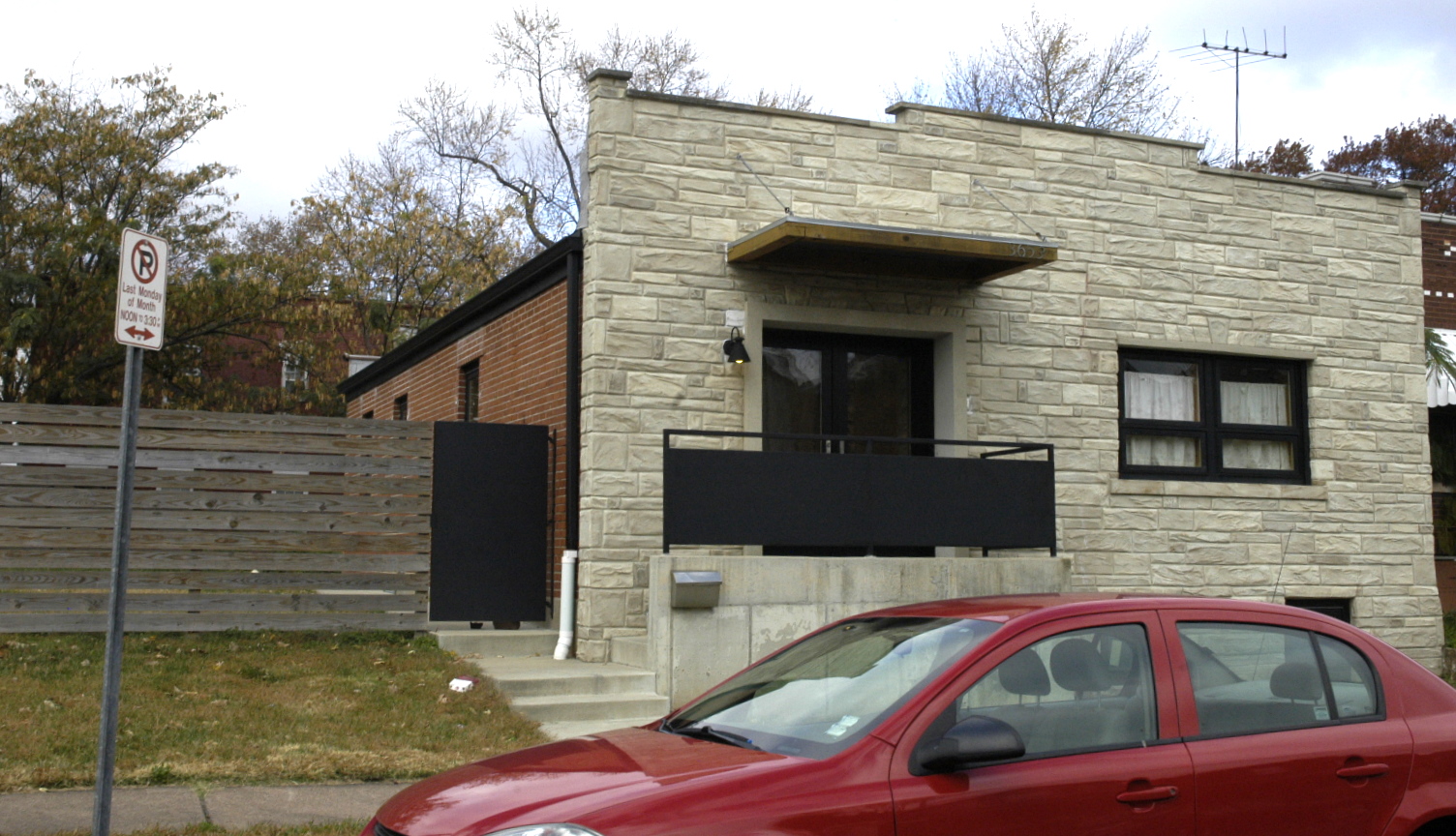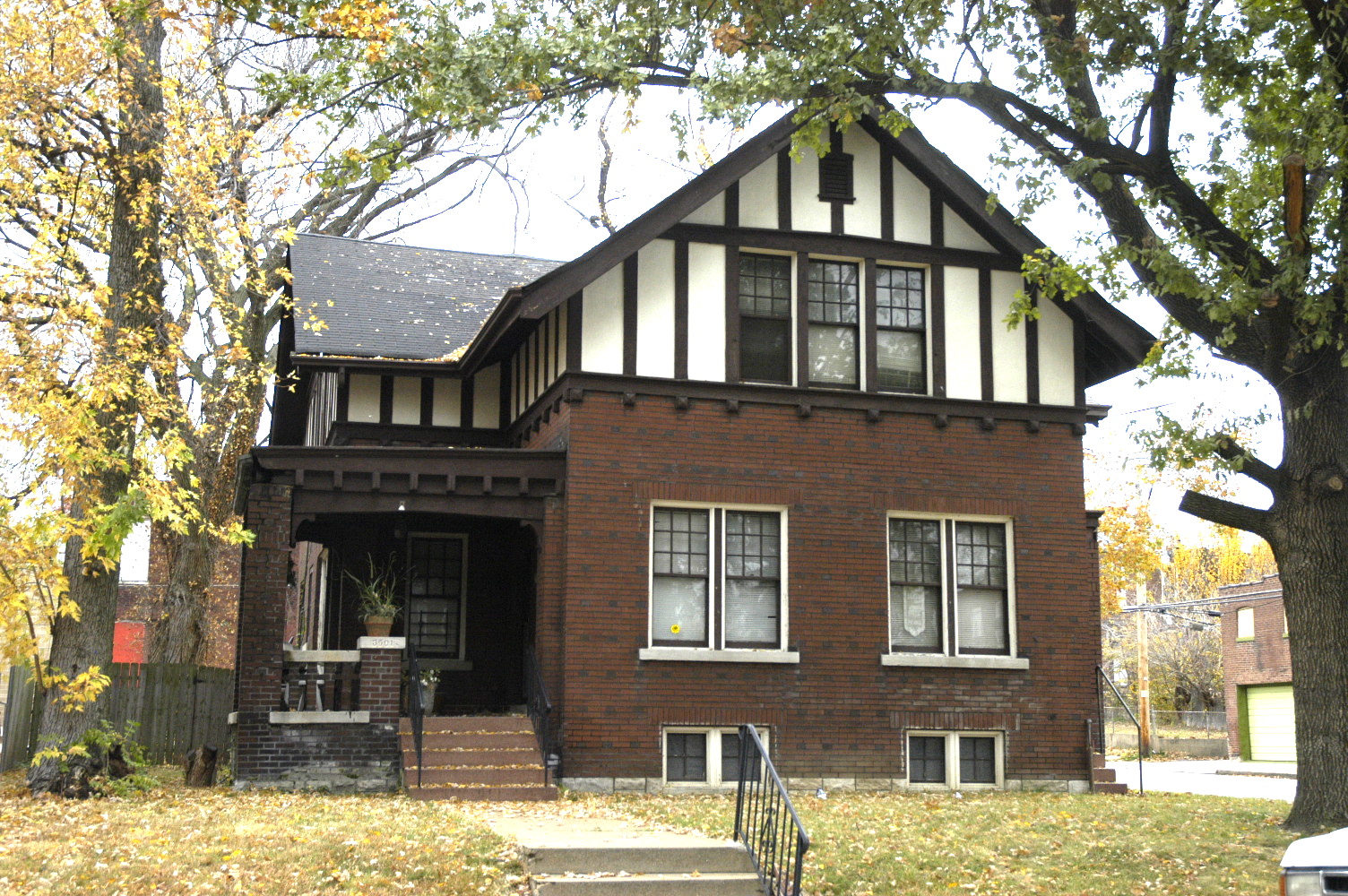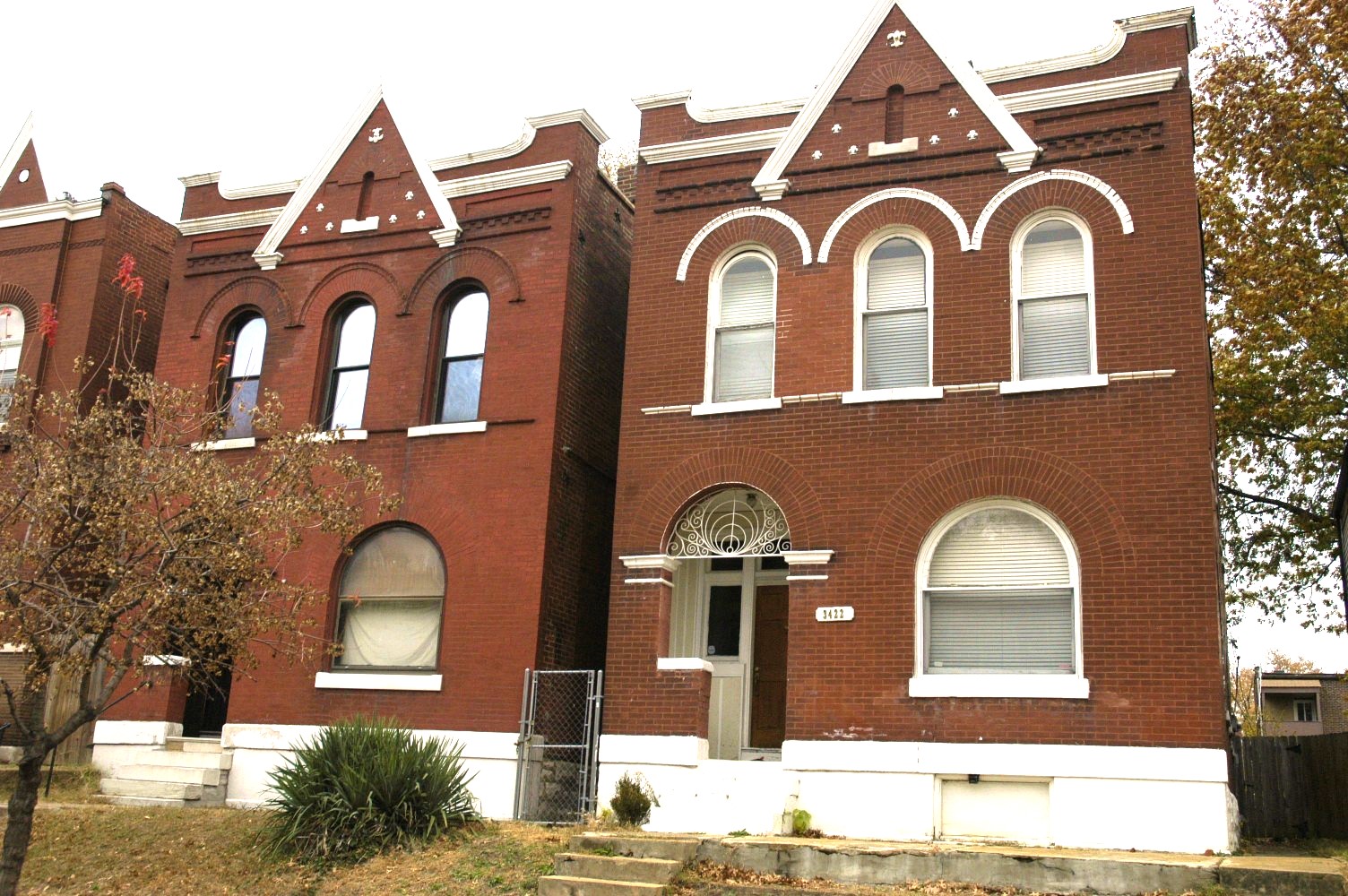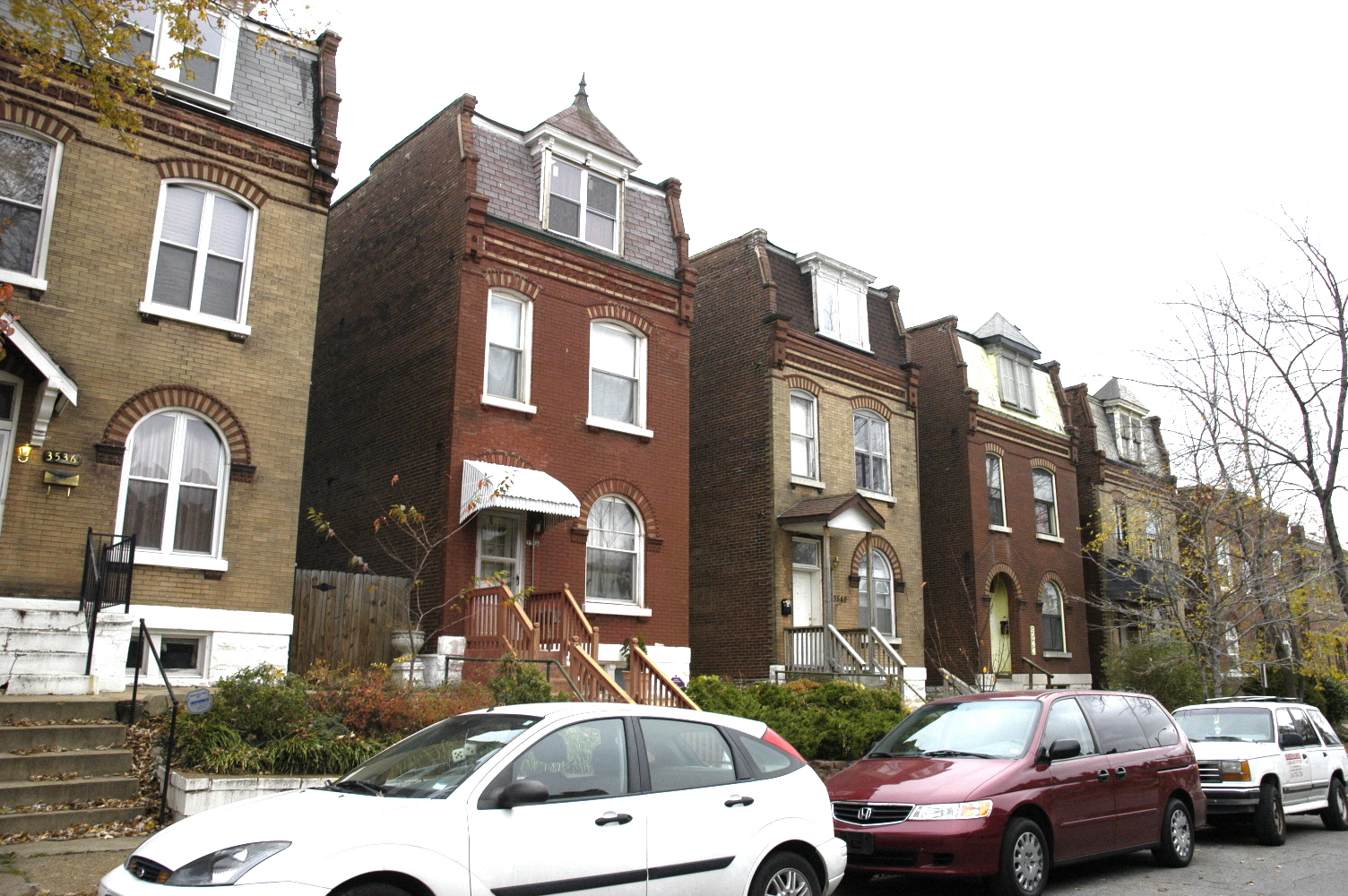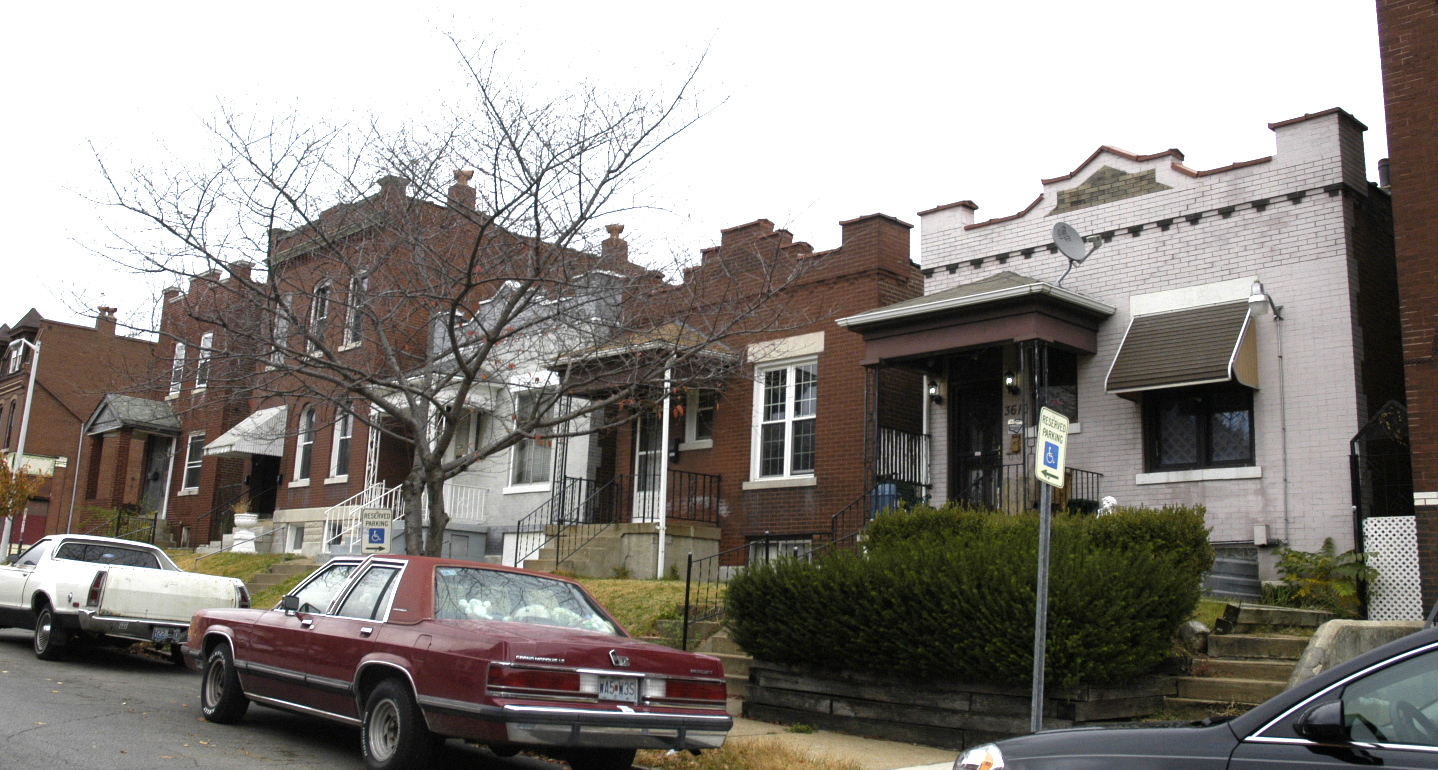 I like the setback and large front yards on this next set of homes: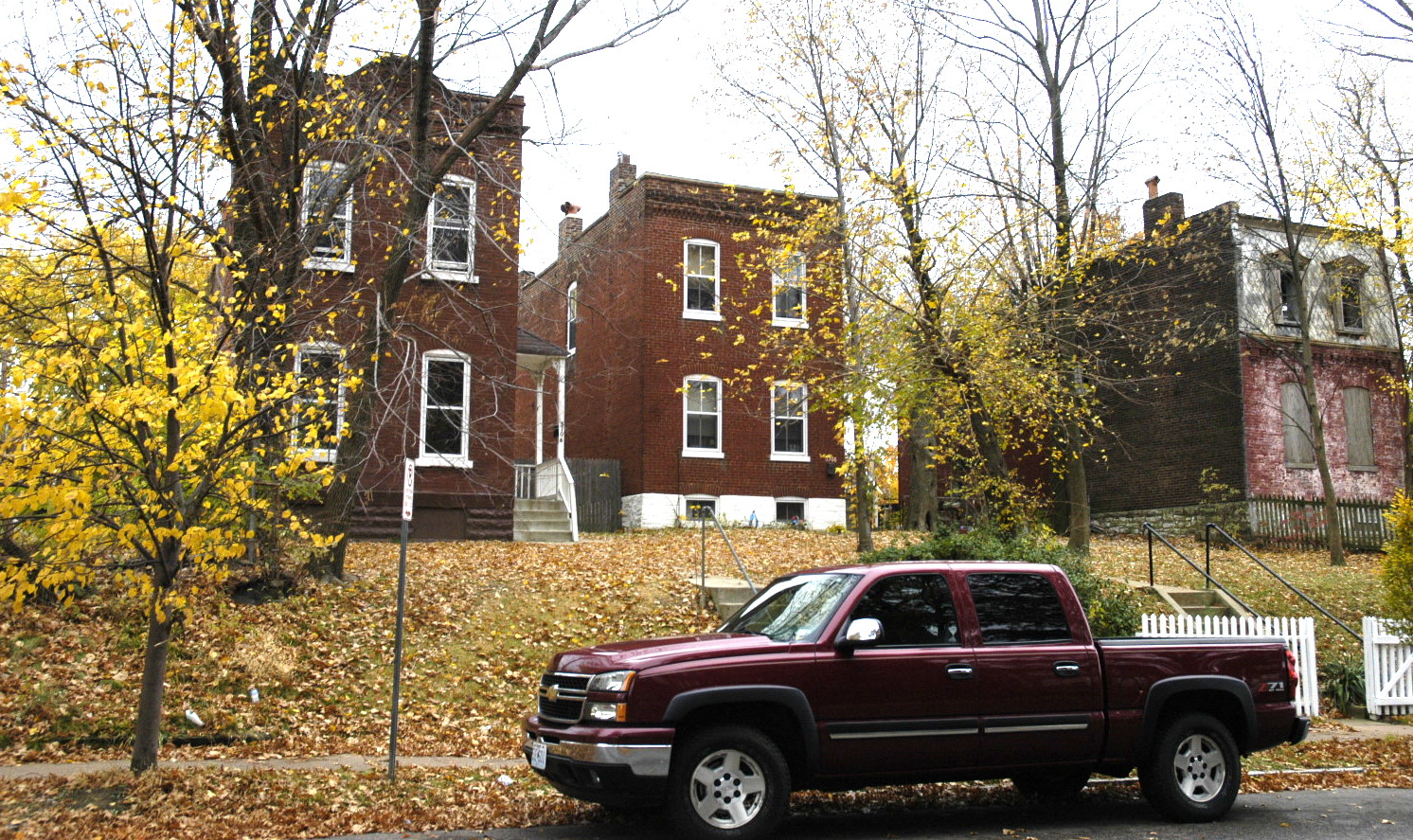 Check out the slender white glazed bricks on this one: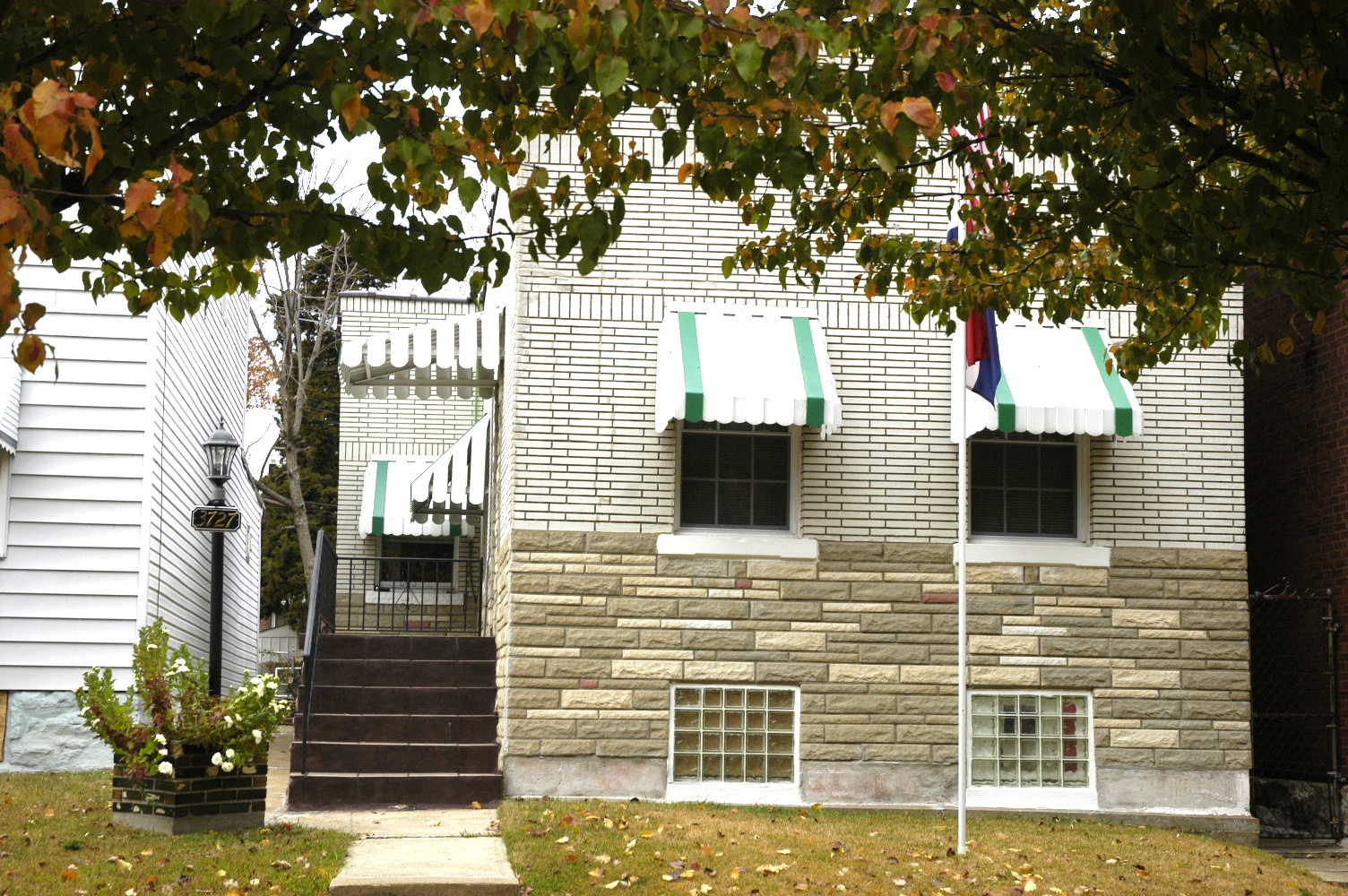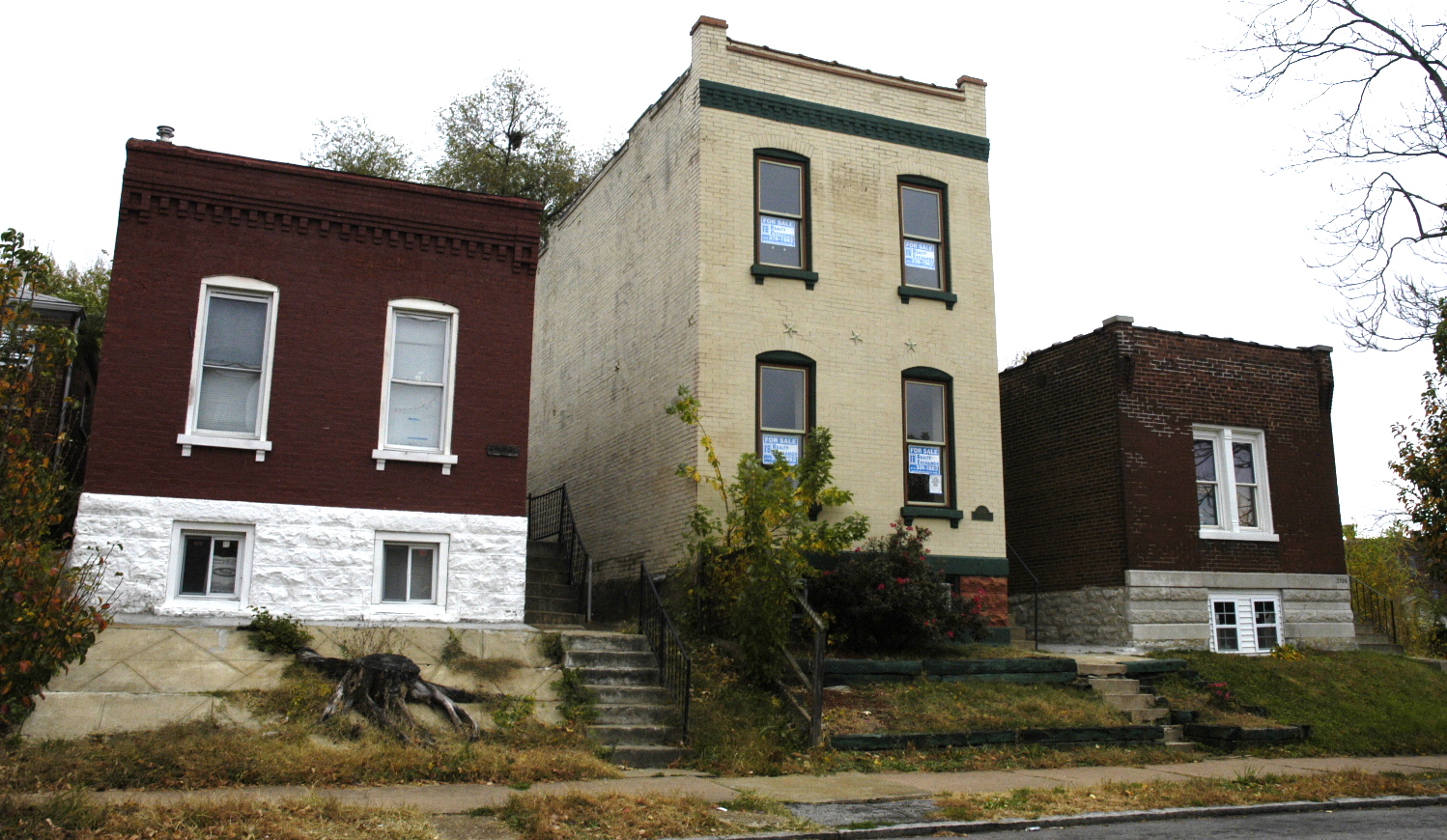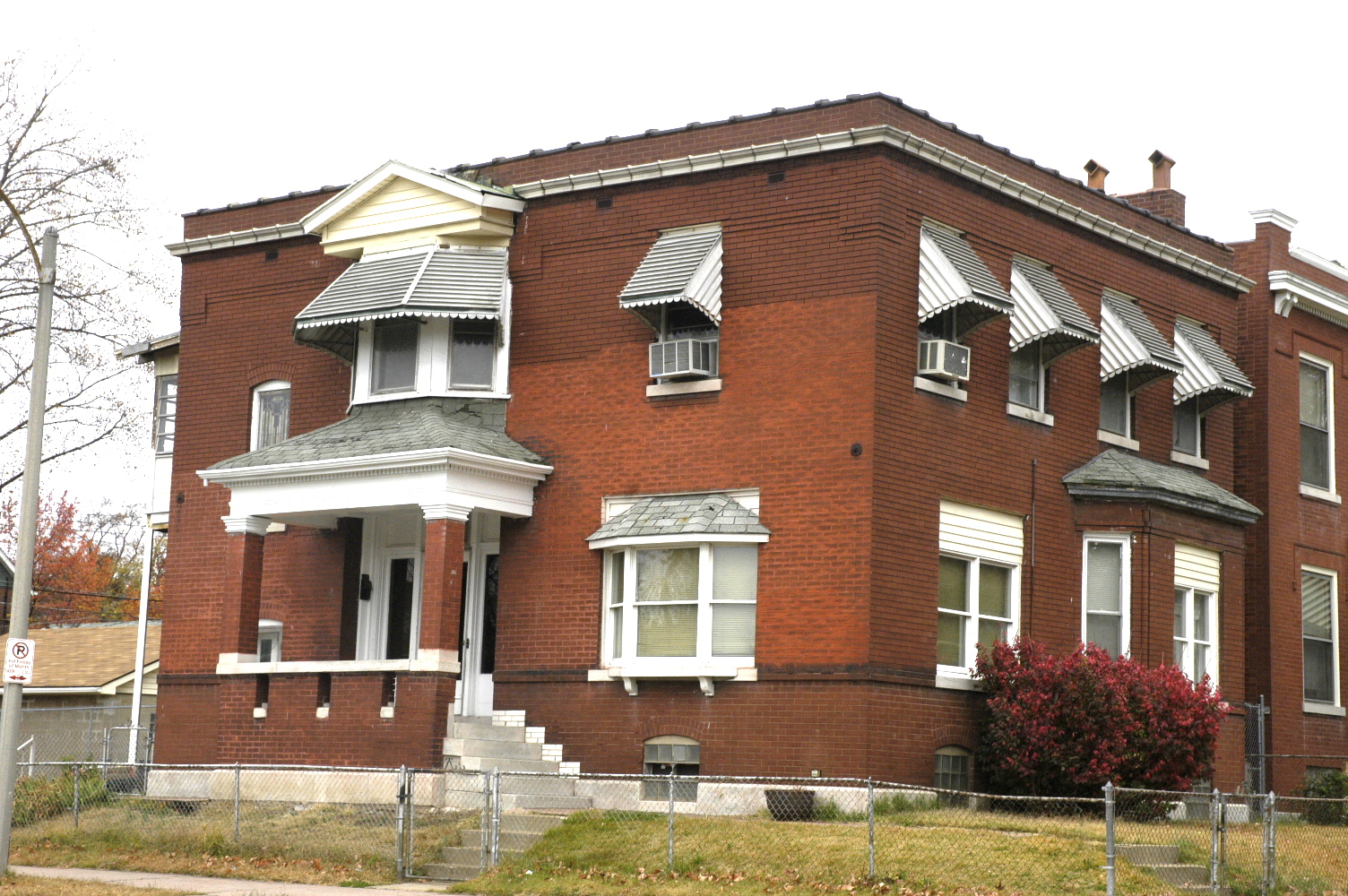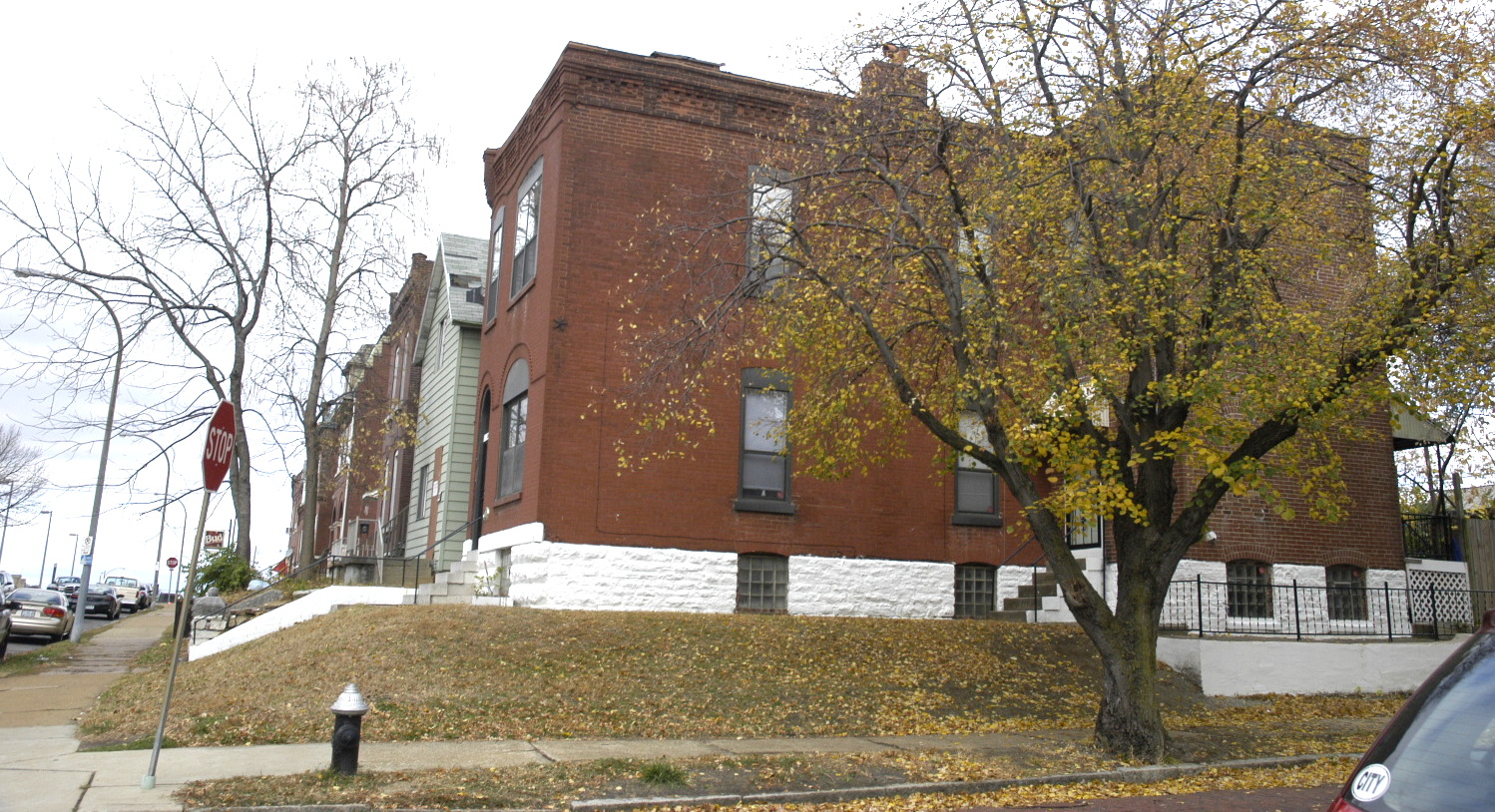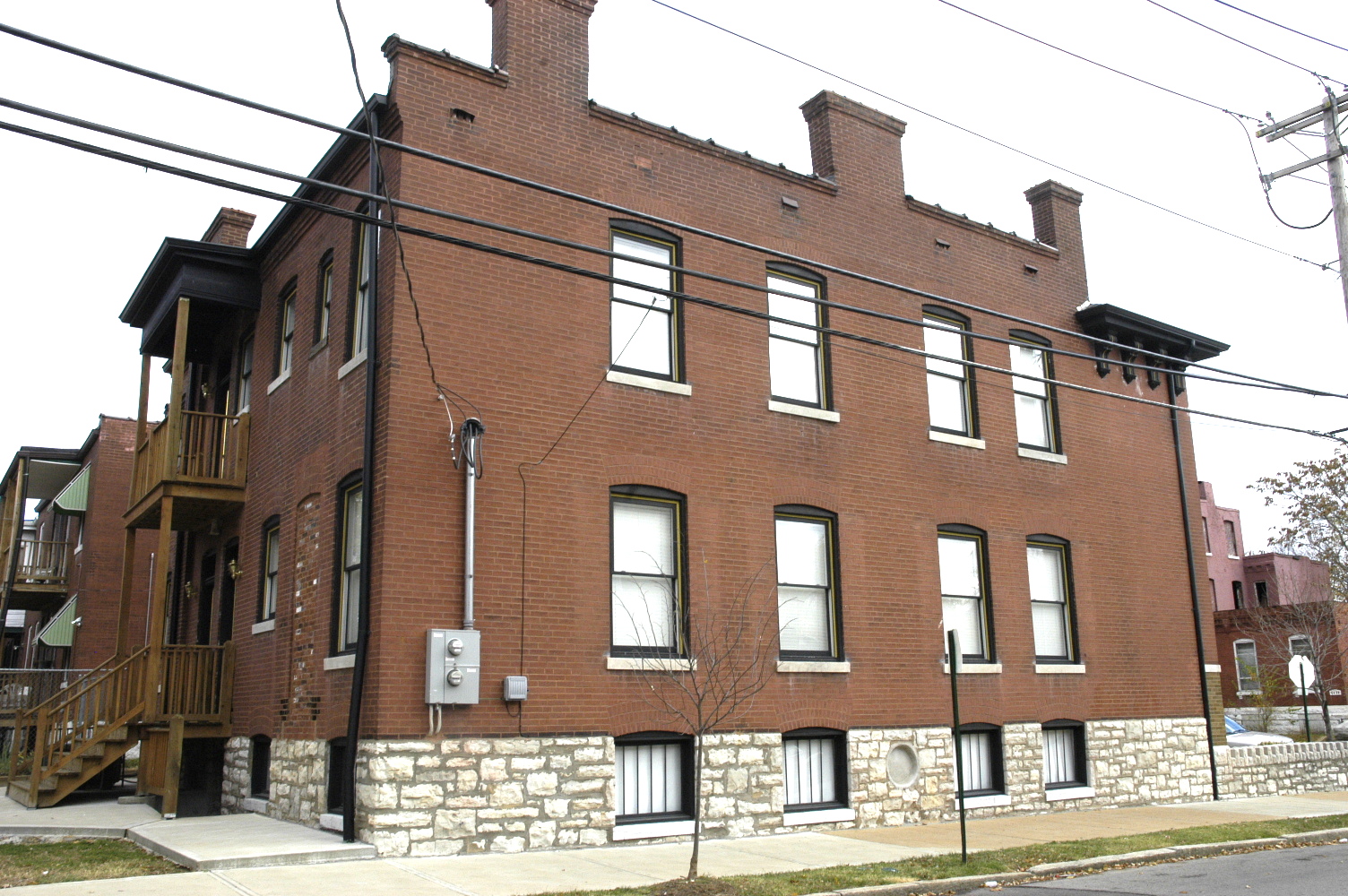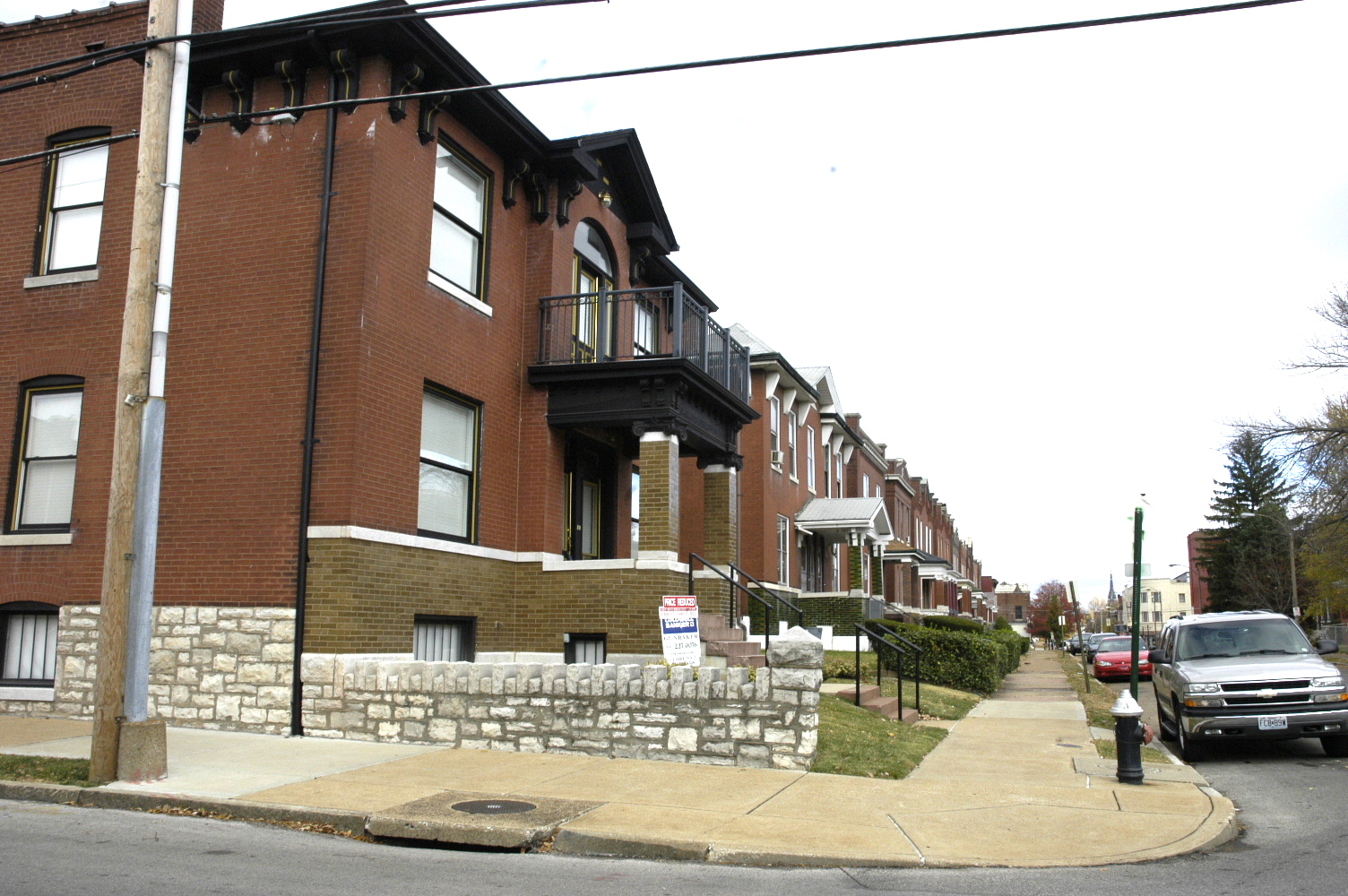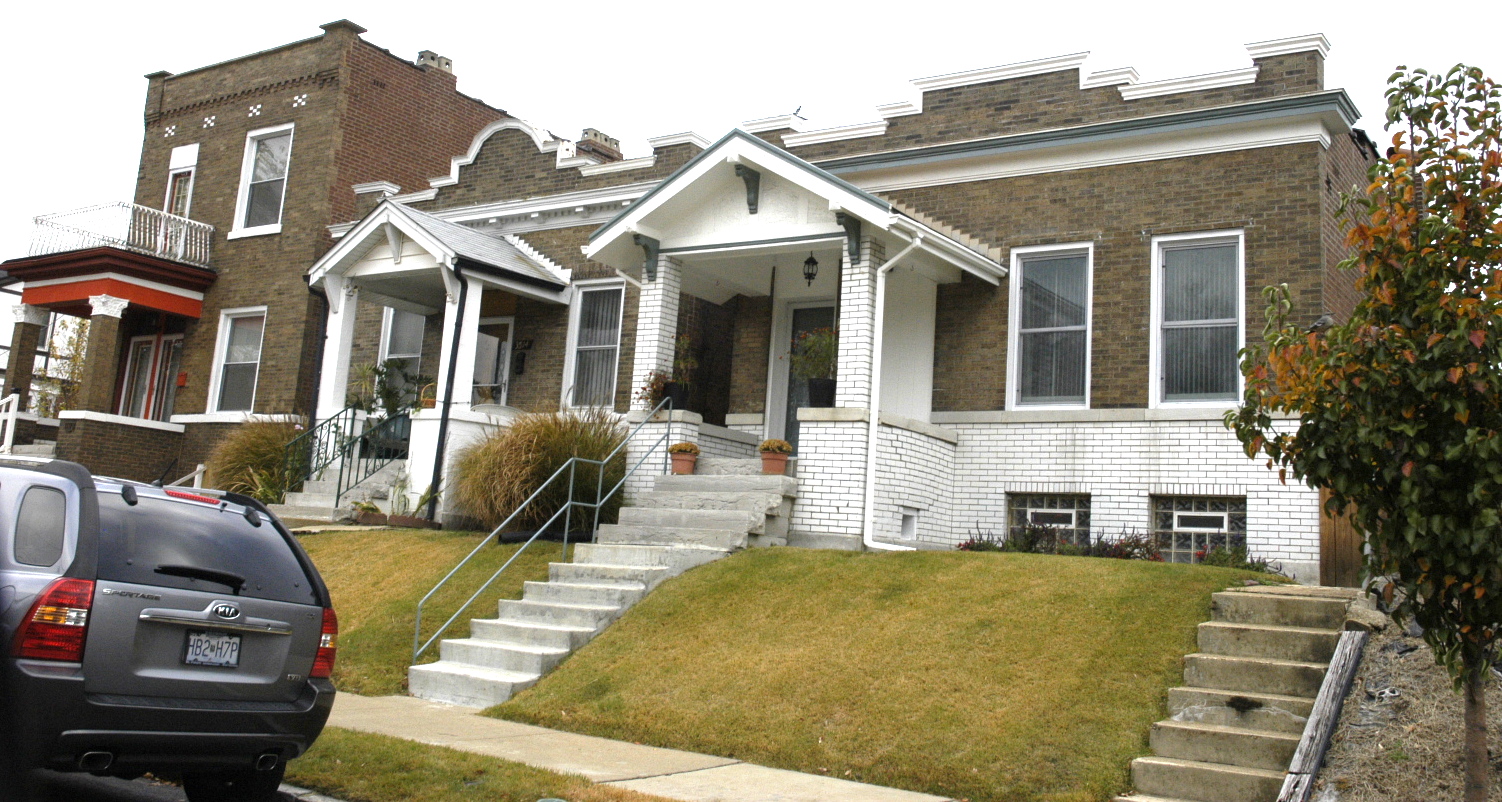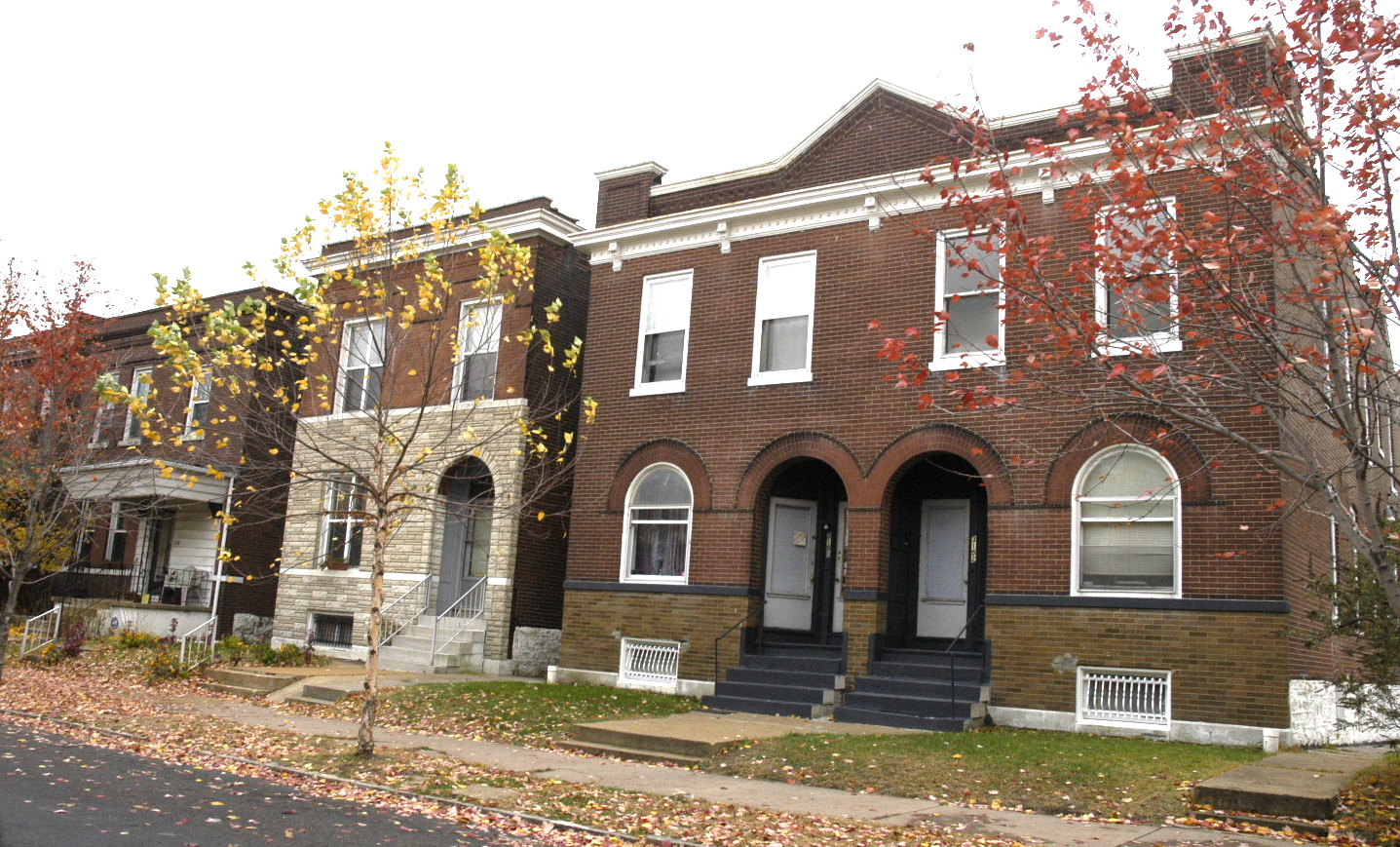 There is quite a bit of new construction just east of Grand and north of Chippewa.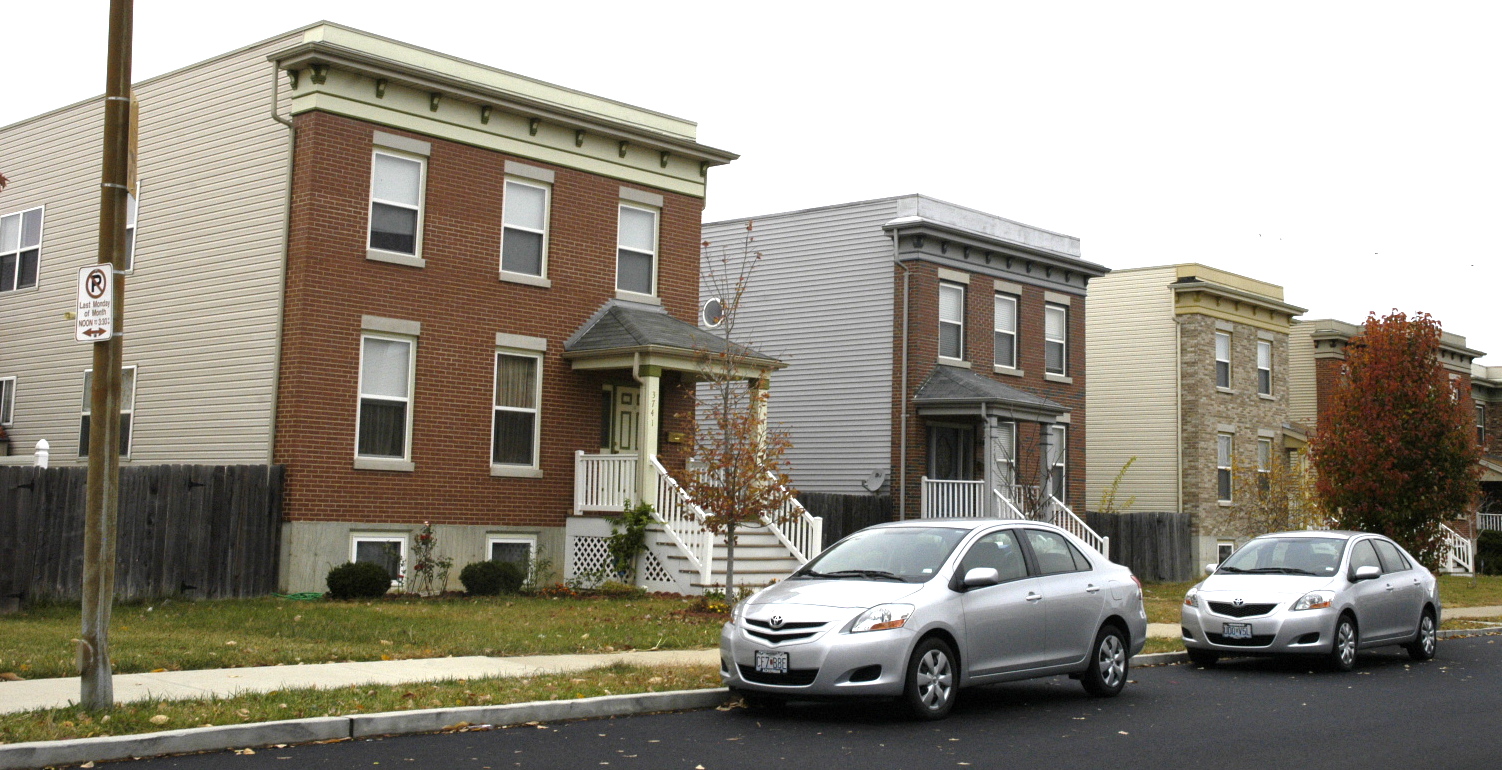 And some other infill of the tasteful variety sprinkled in with the old classics.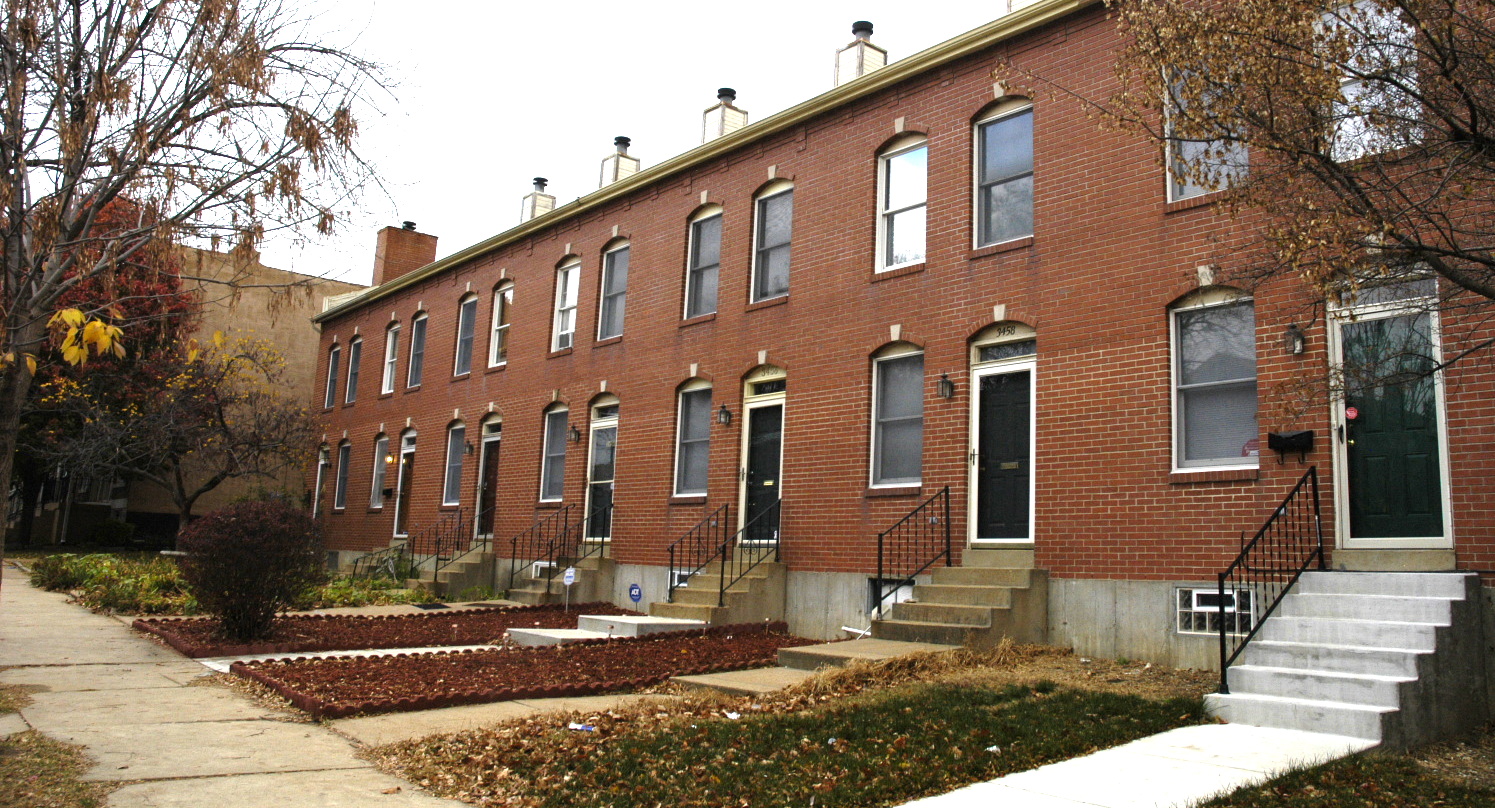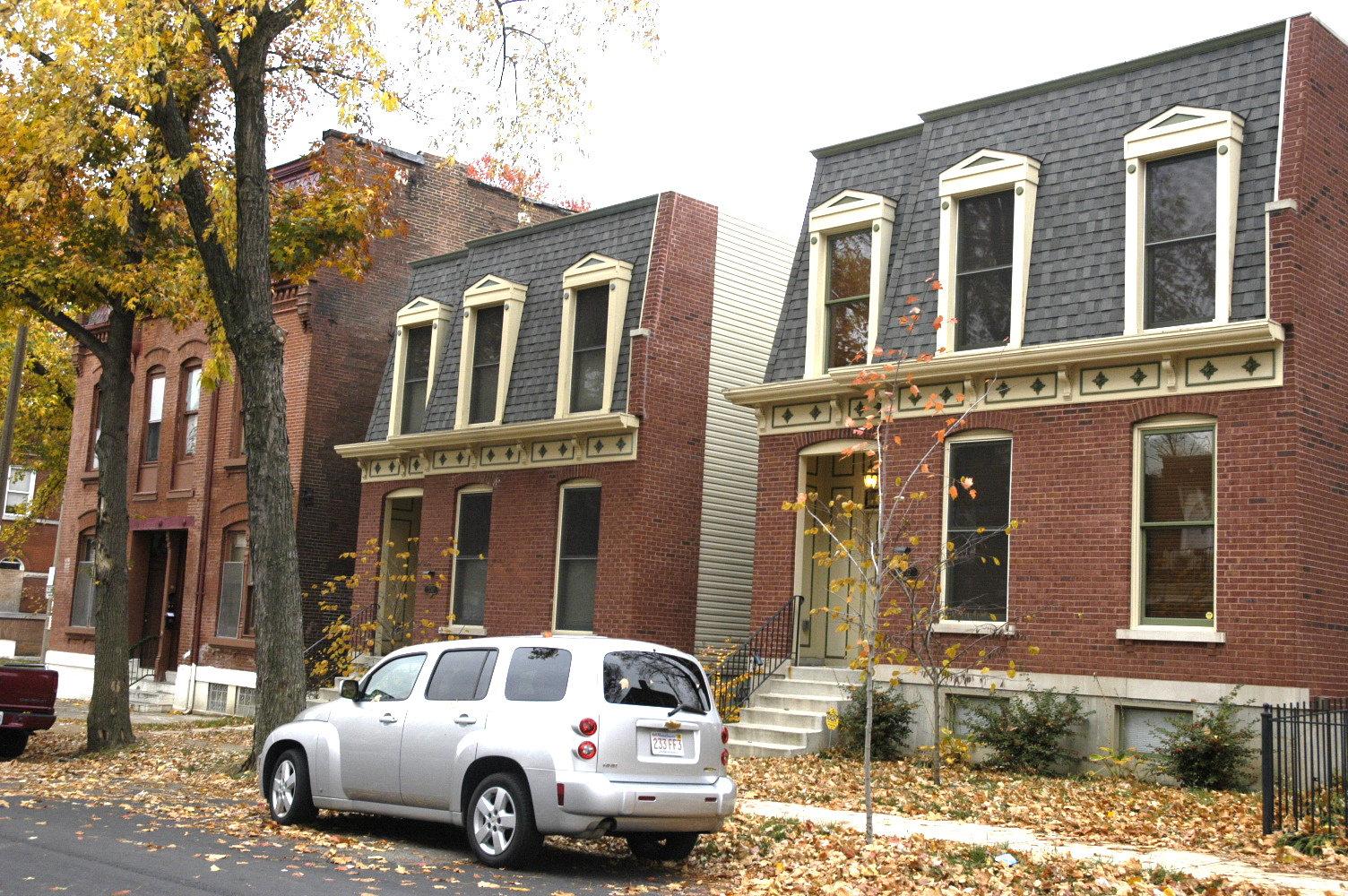 This is a rehabber's paradise with many properties in dire need of attention.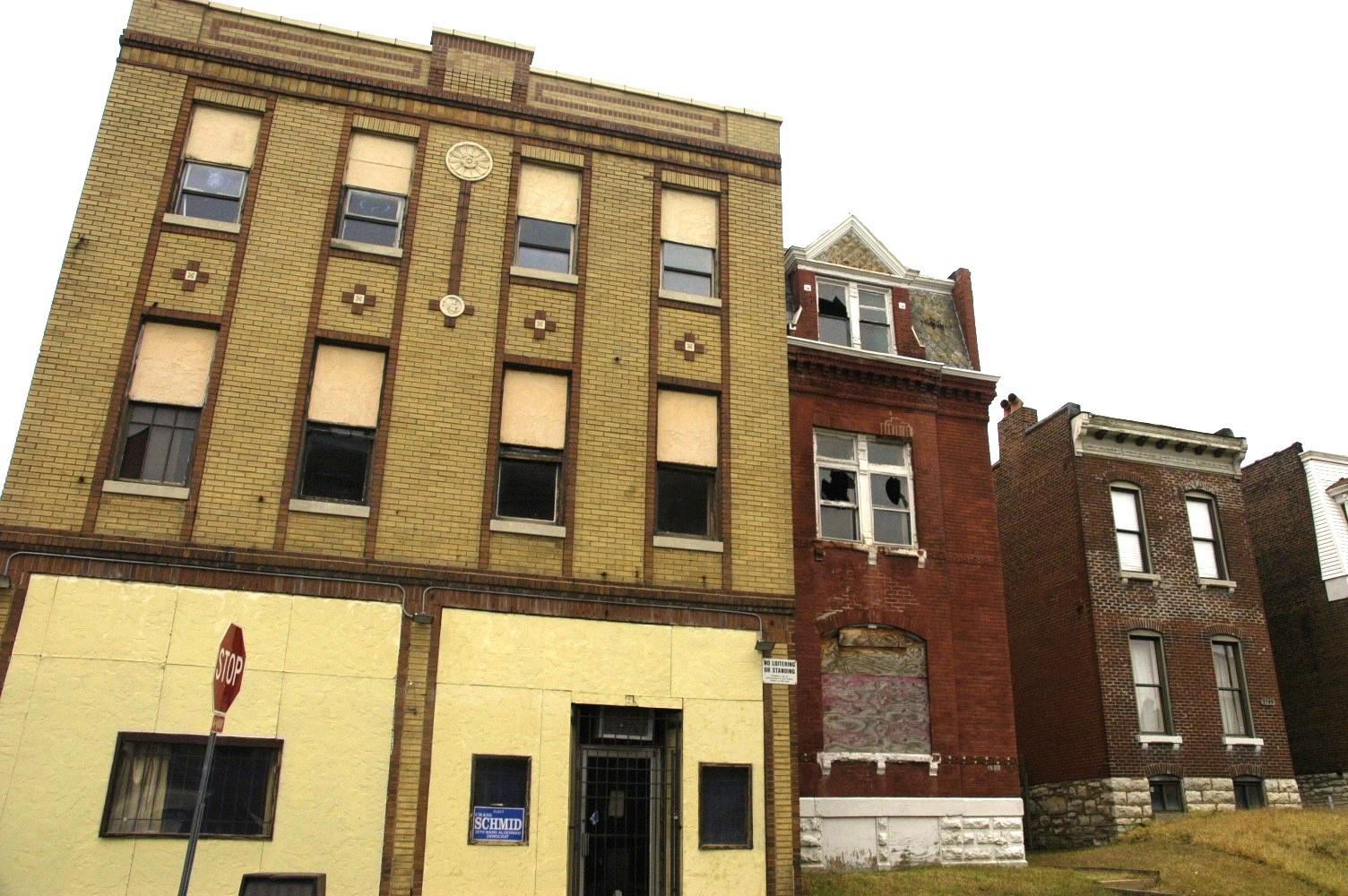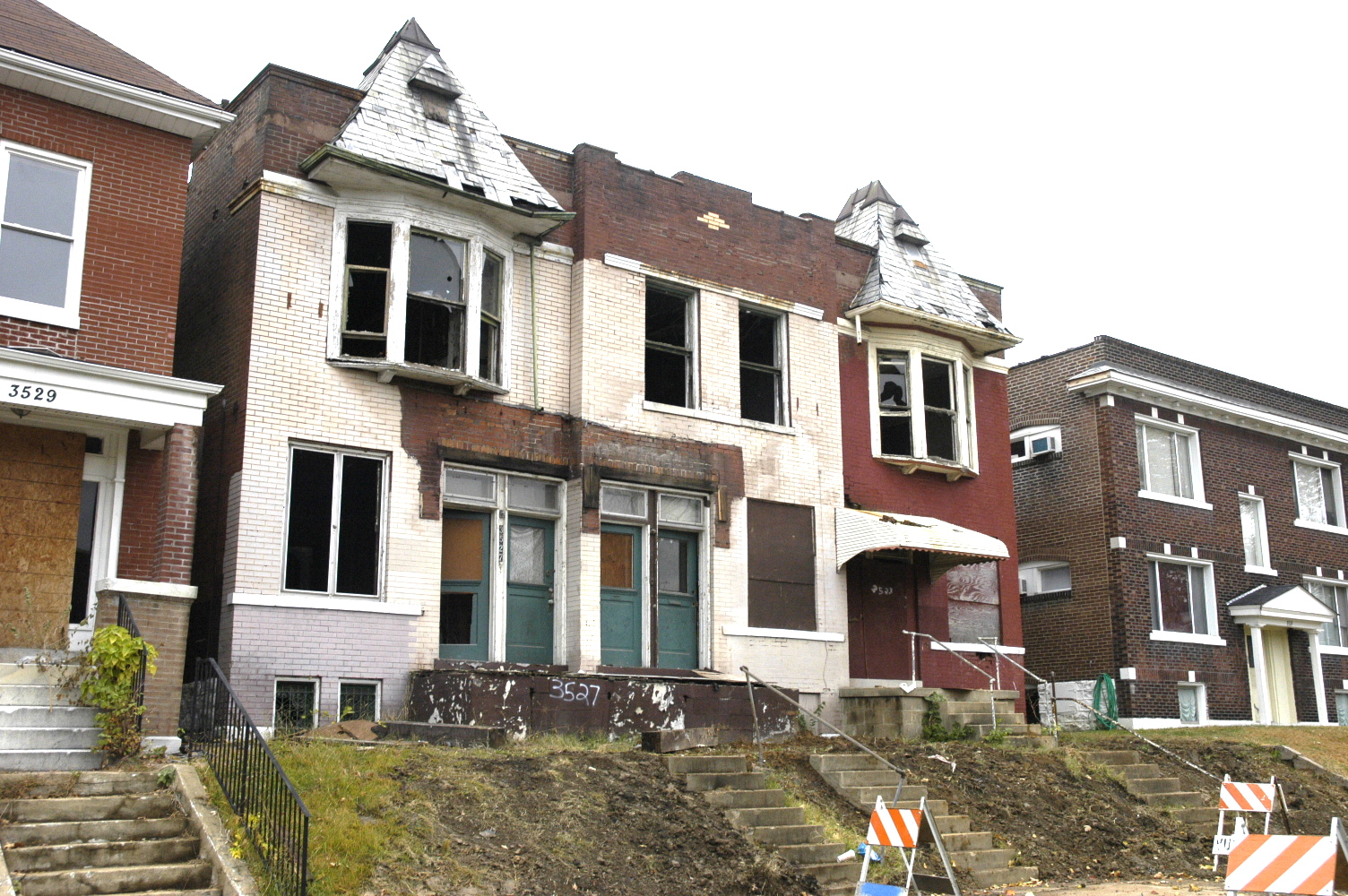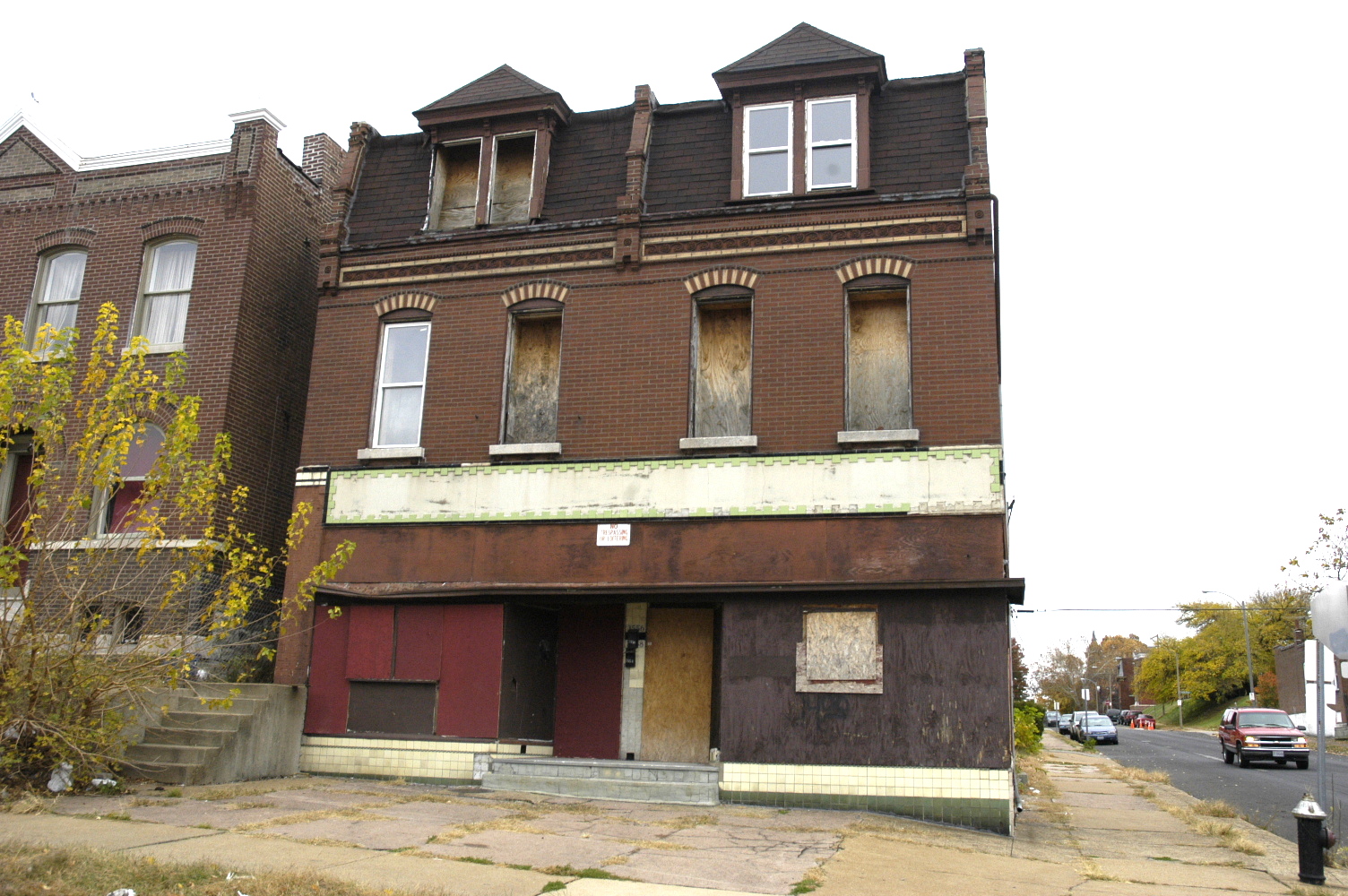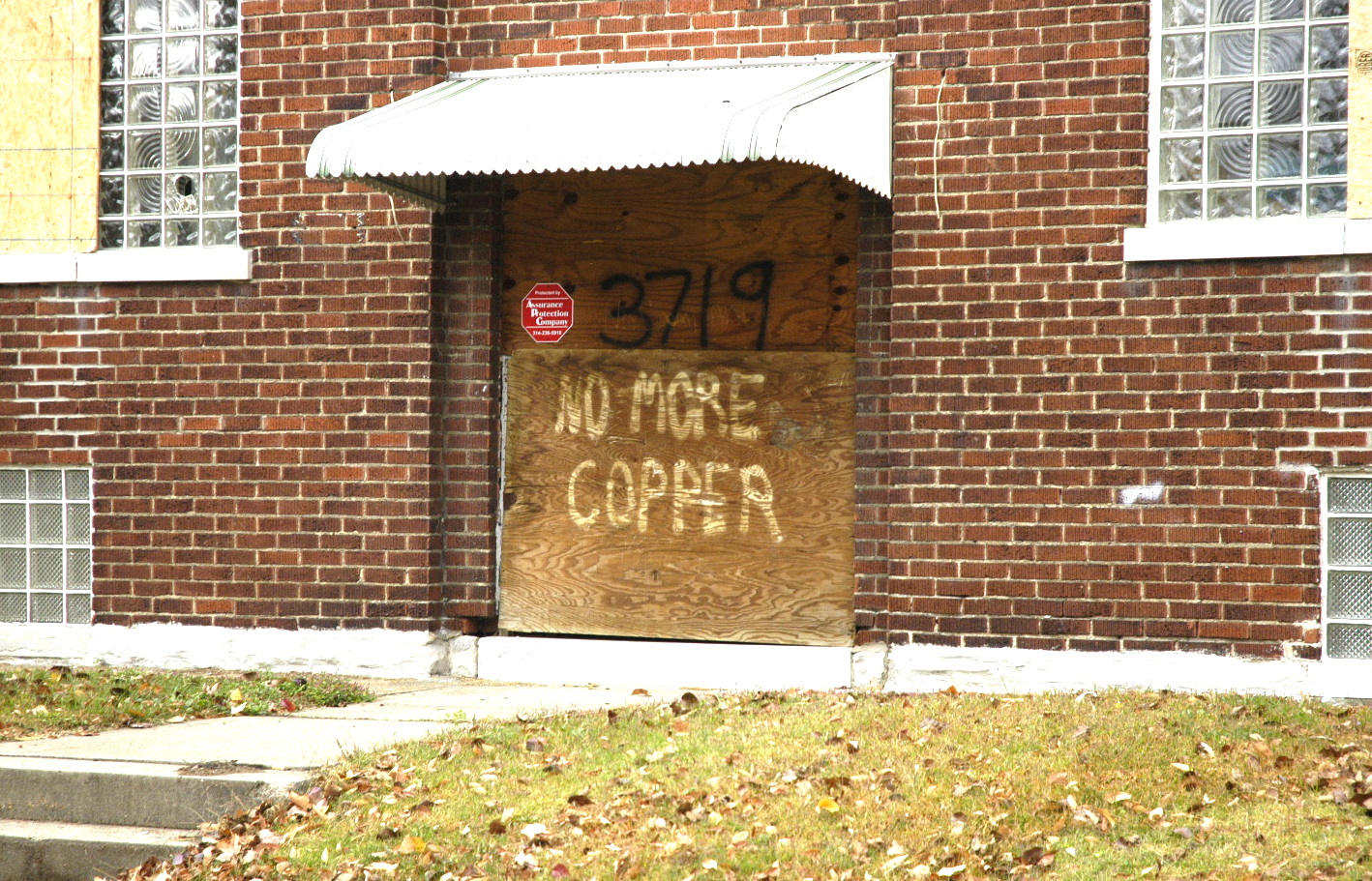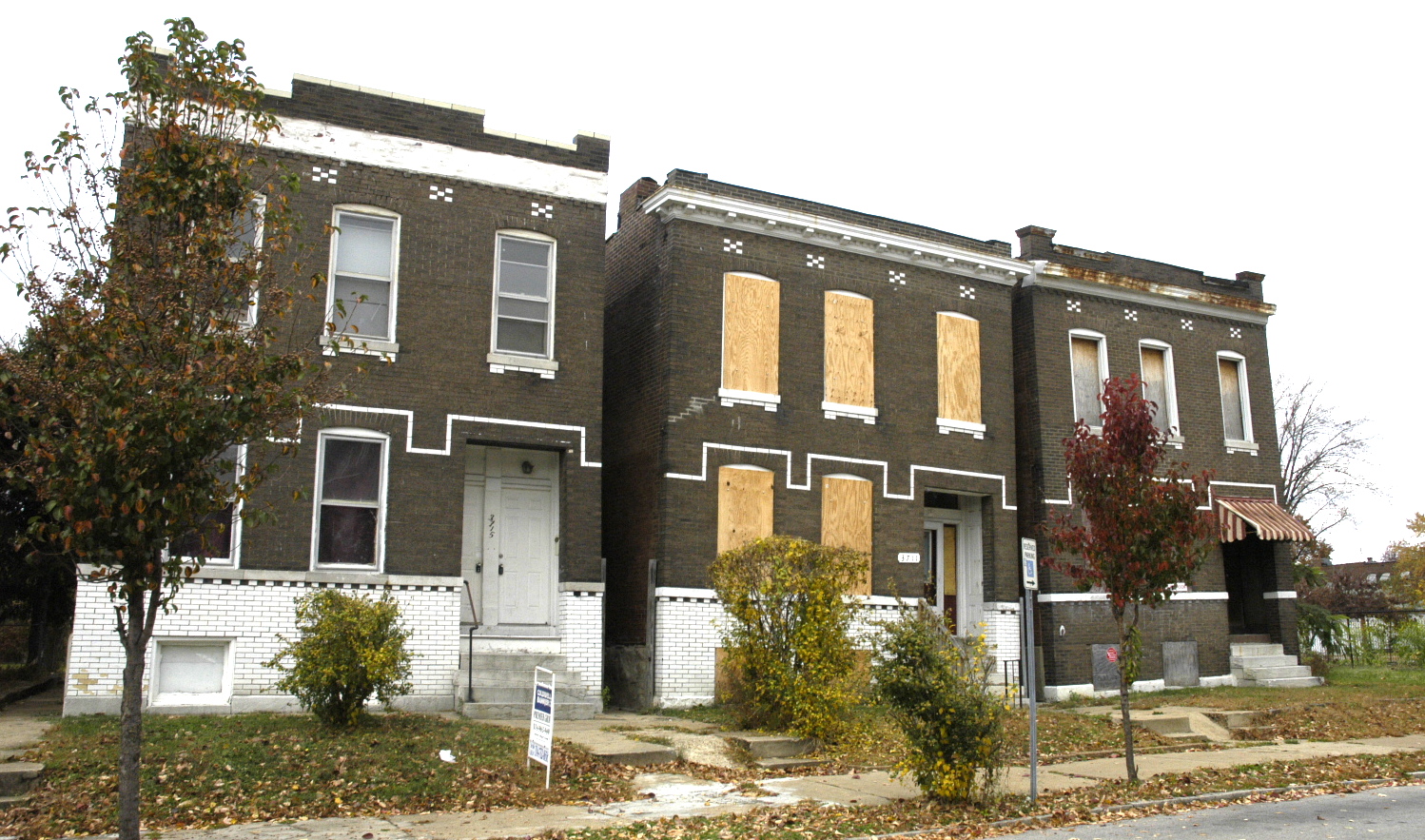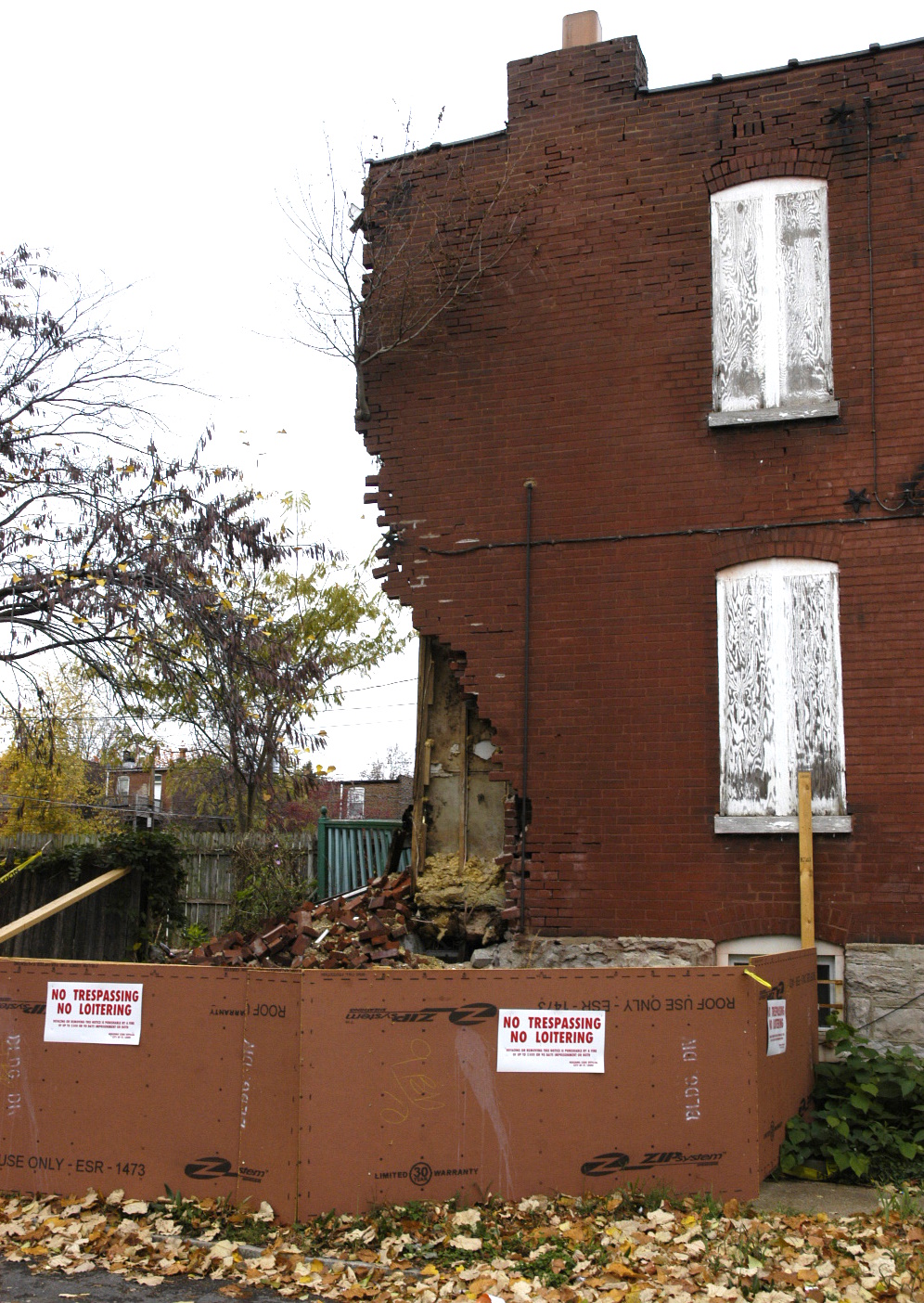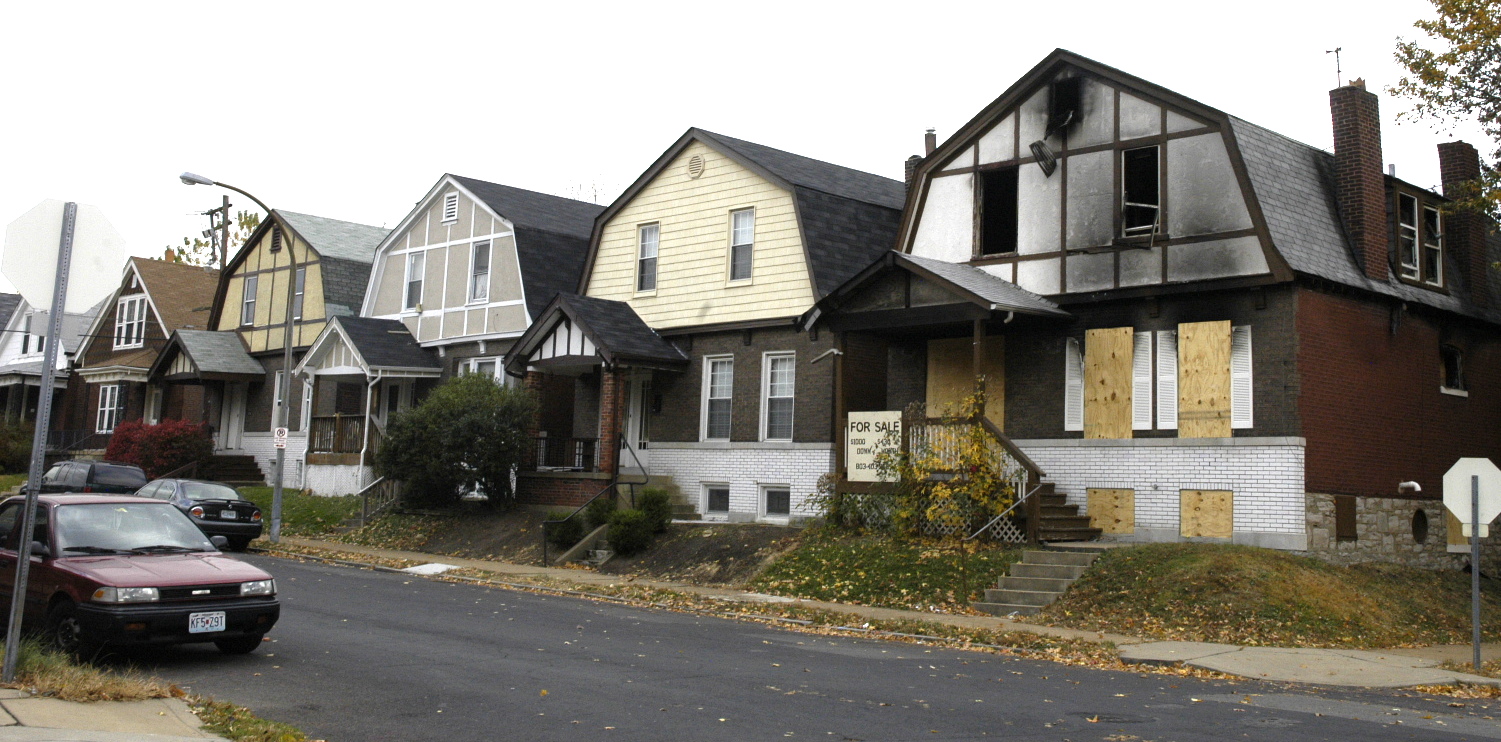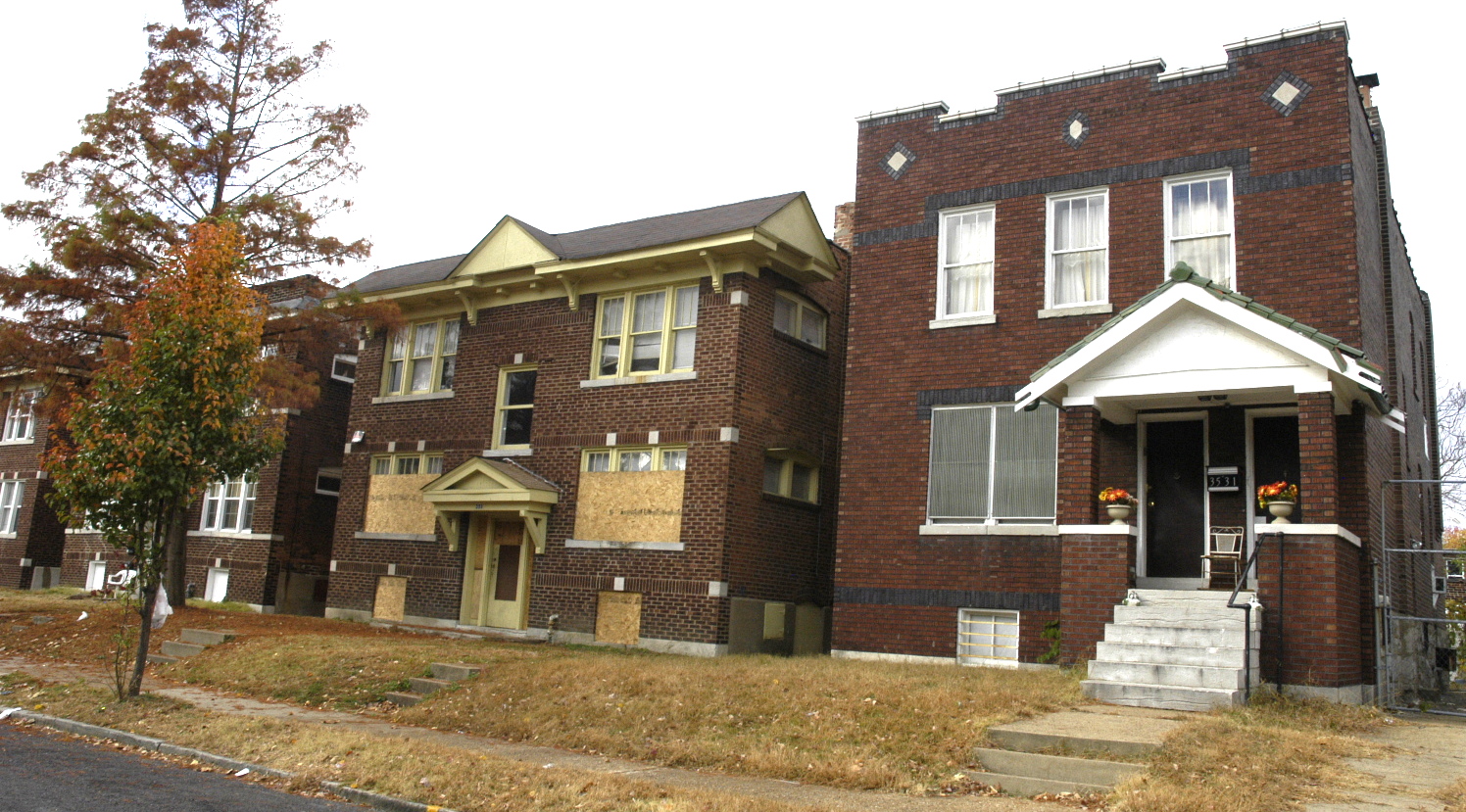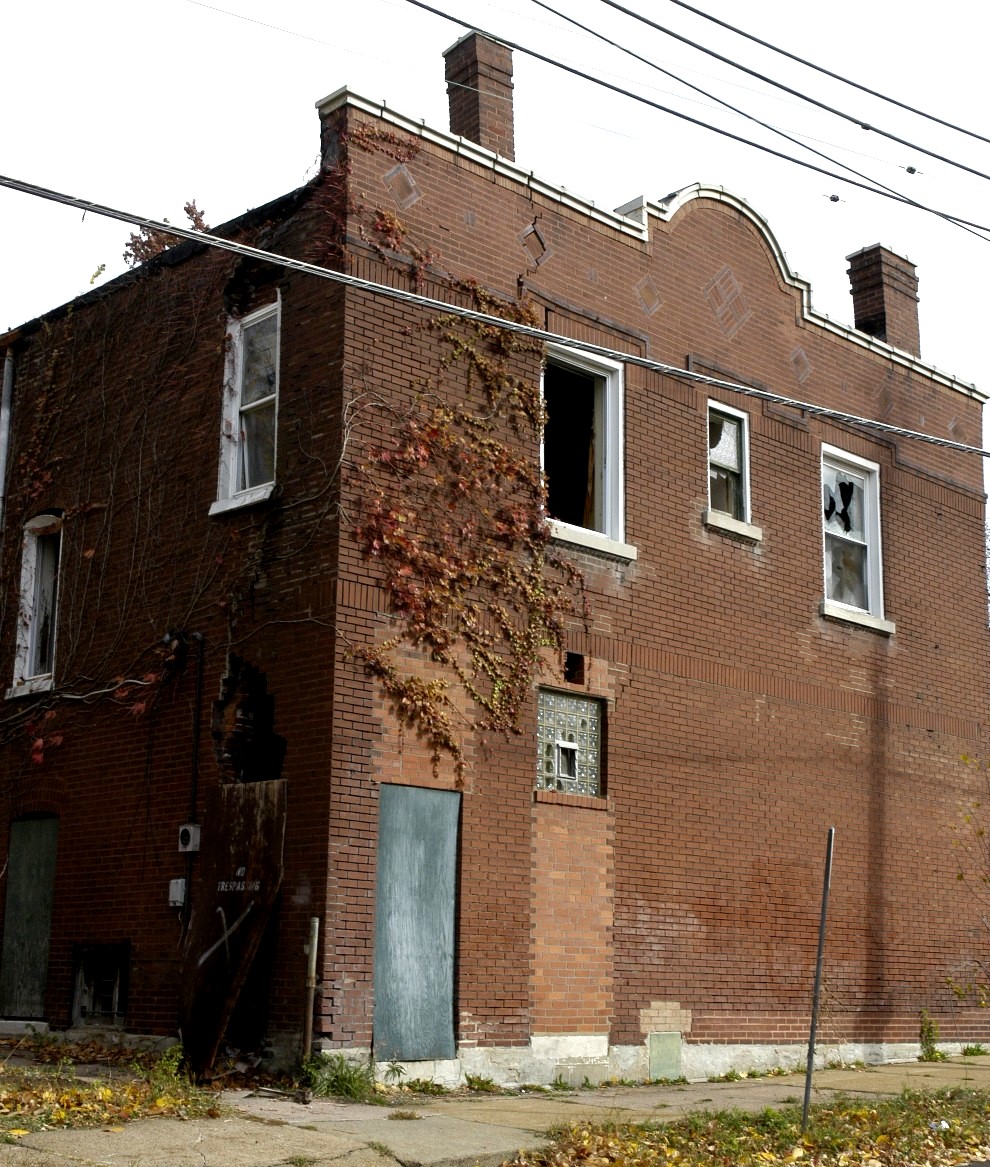 Does this qualify as a bad mansard?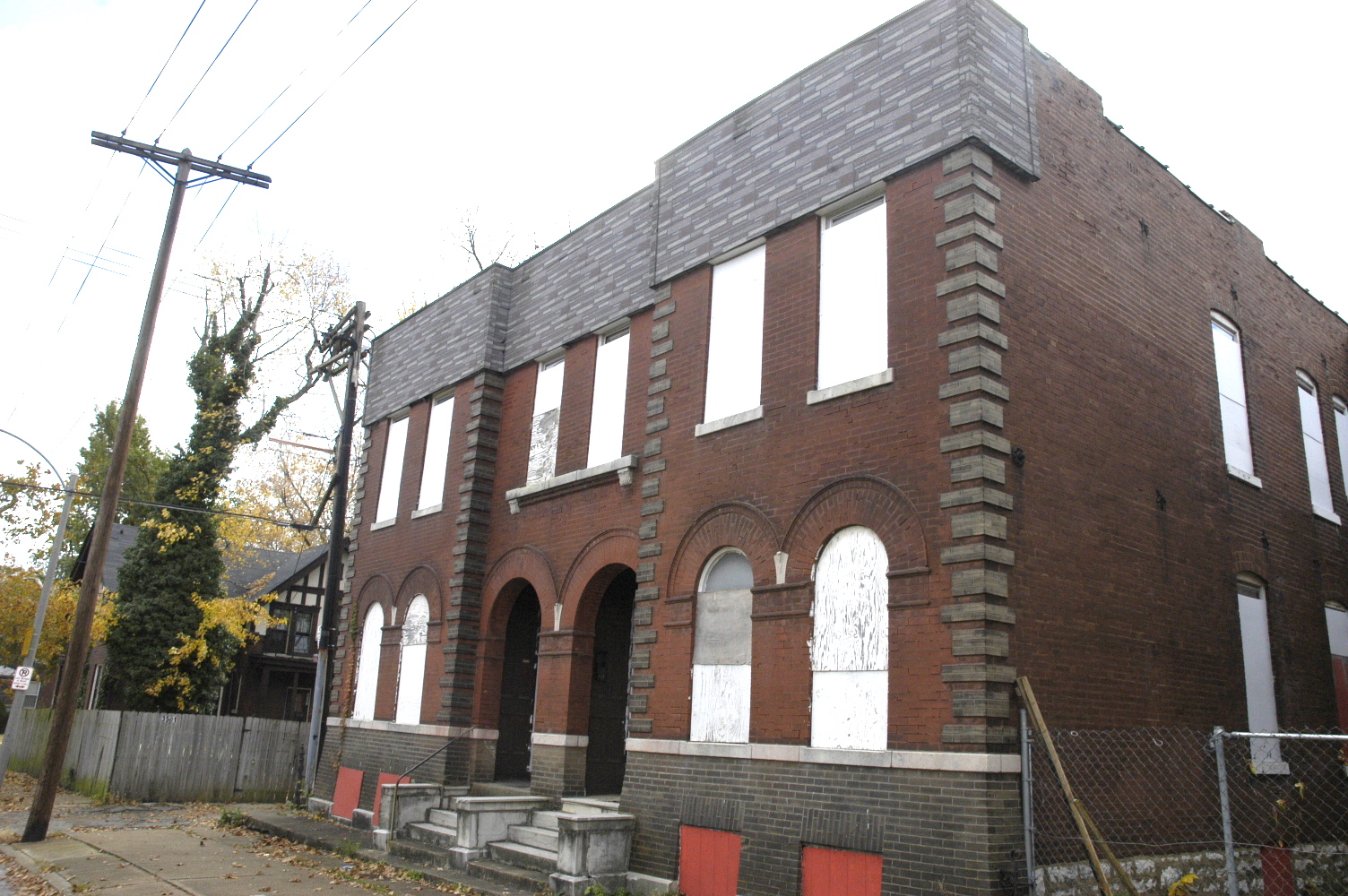 I like this LRA property: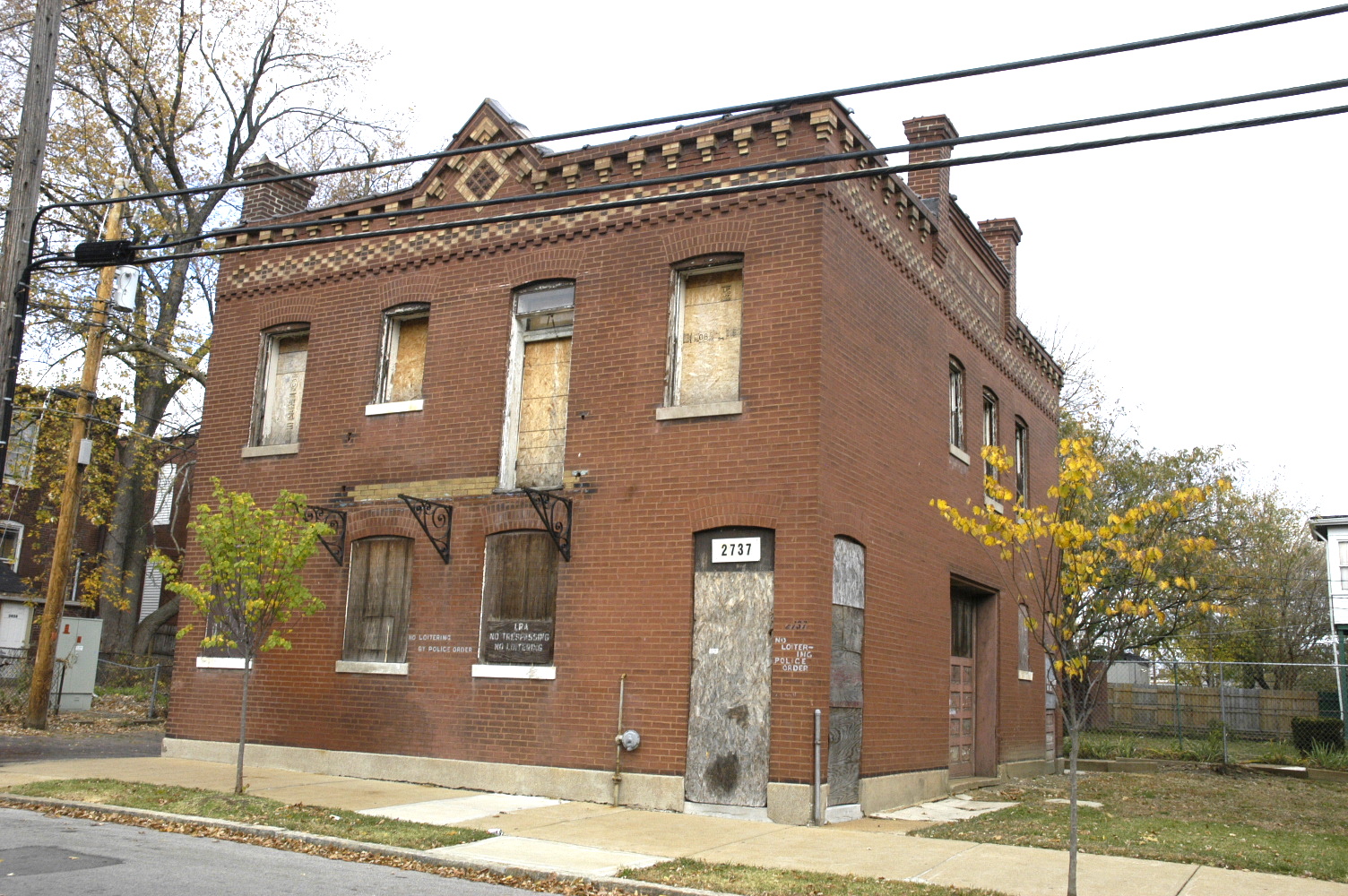 Glazed brick and other sights that caught my eye today: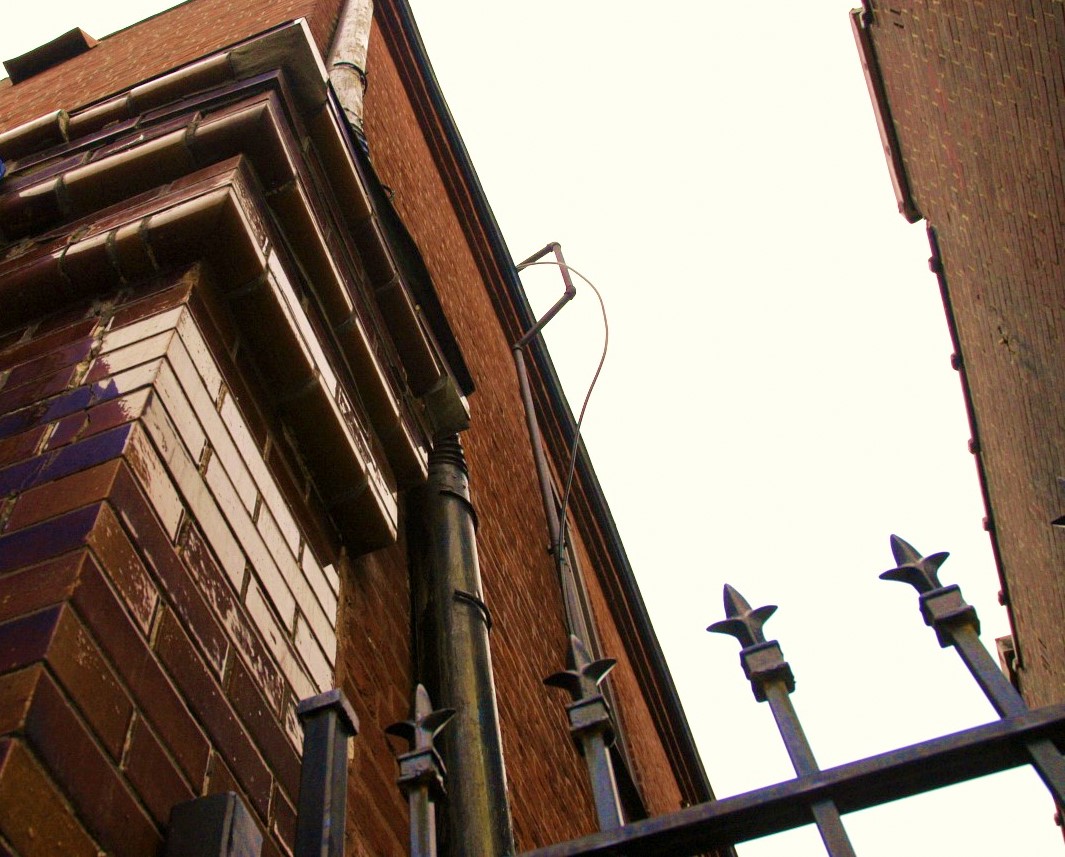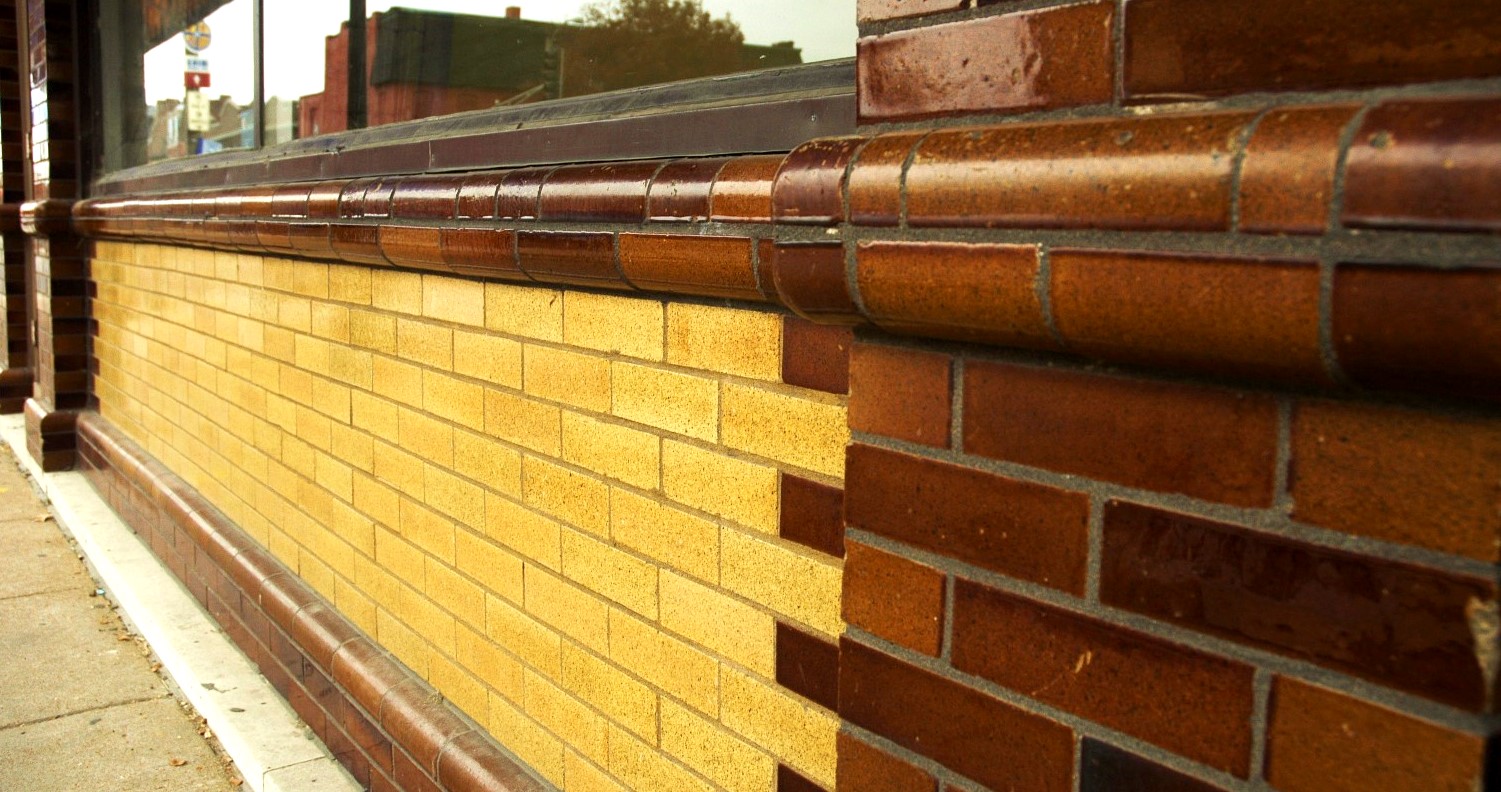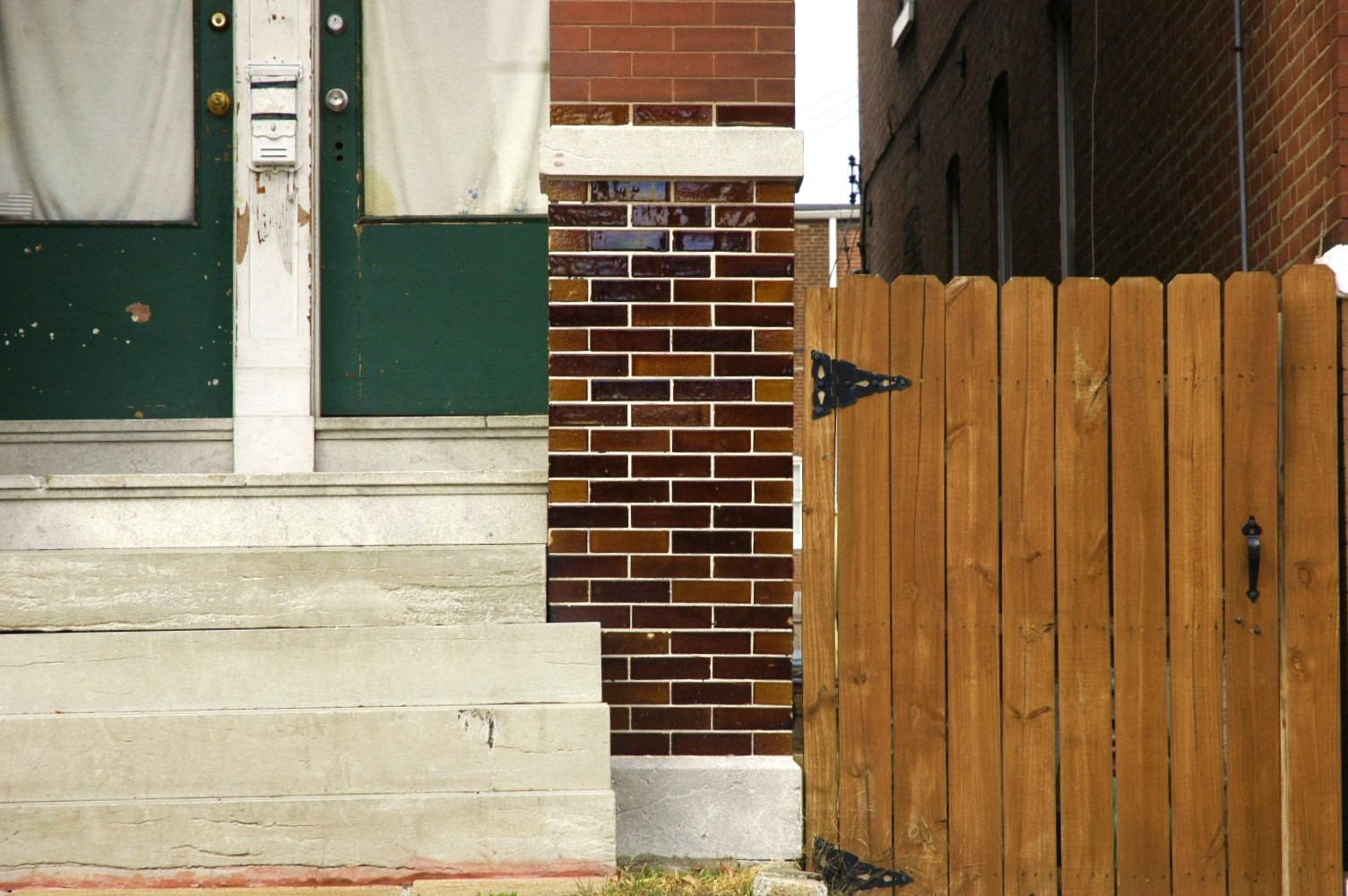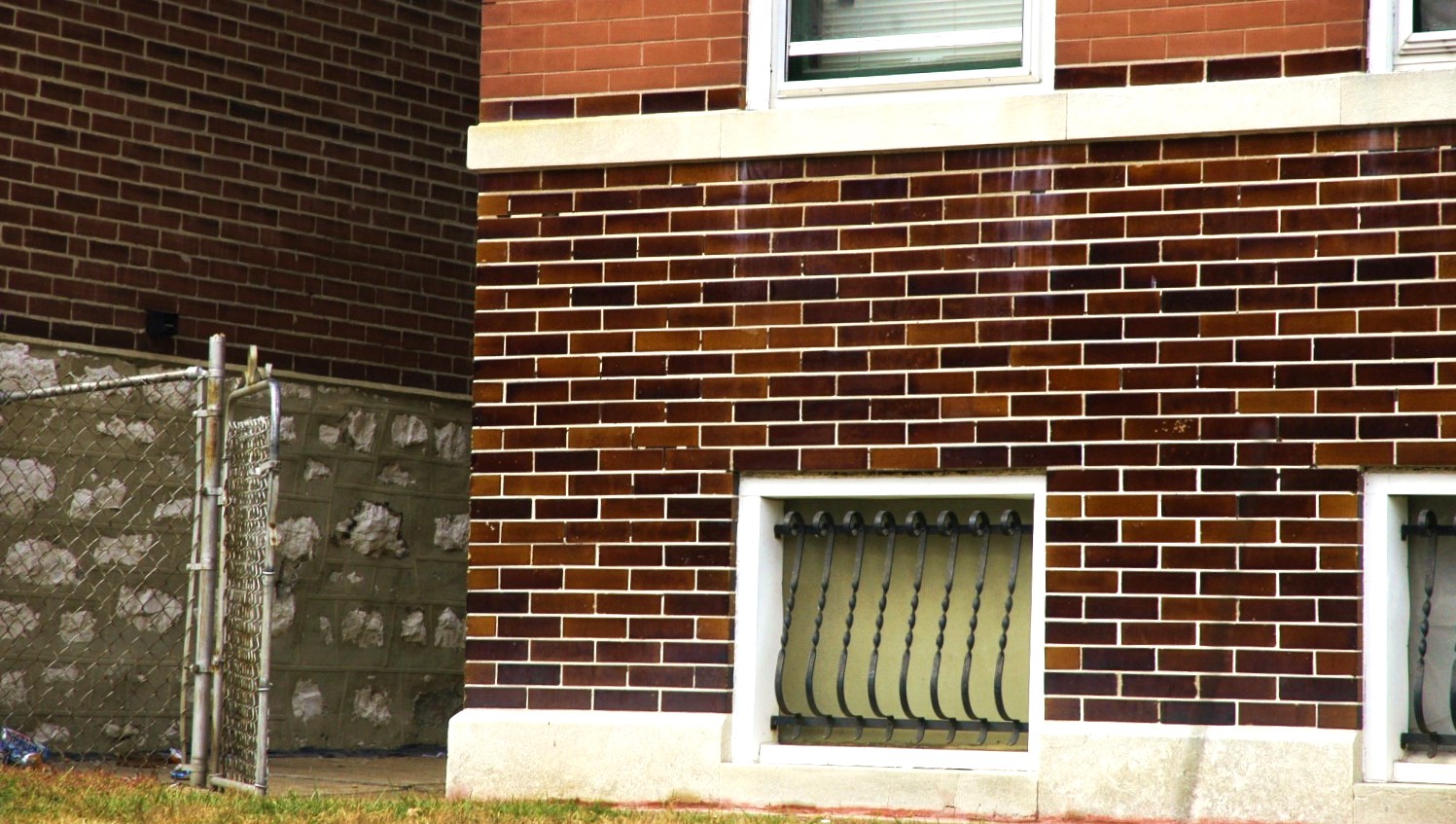 Good design? Bad design? Either way…I likes the AMC Pacer more now than ever: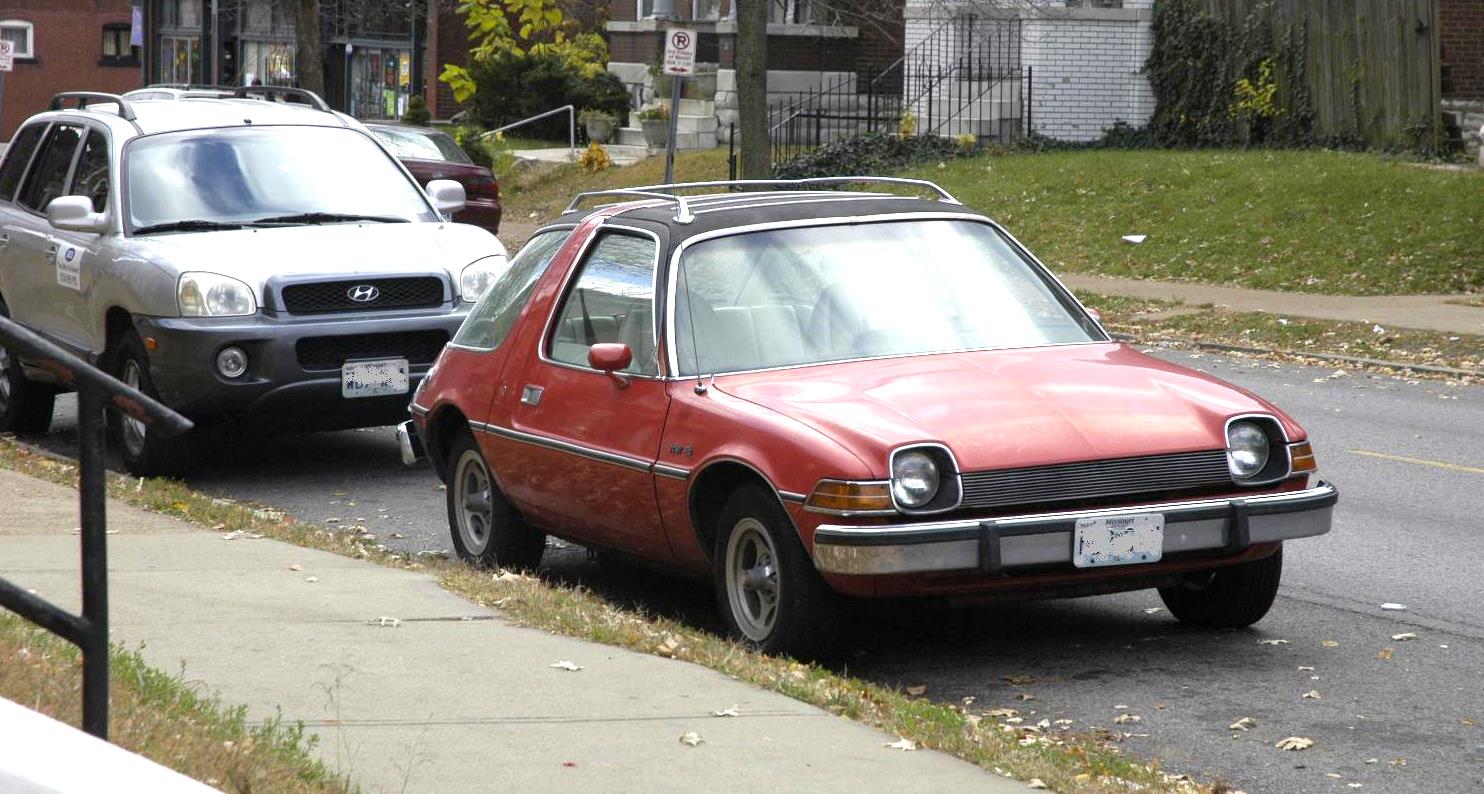 "Wake up honey, Hoods has yellow paint on sale and I've got an idea…":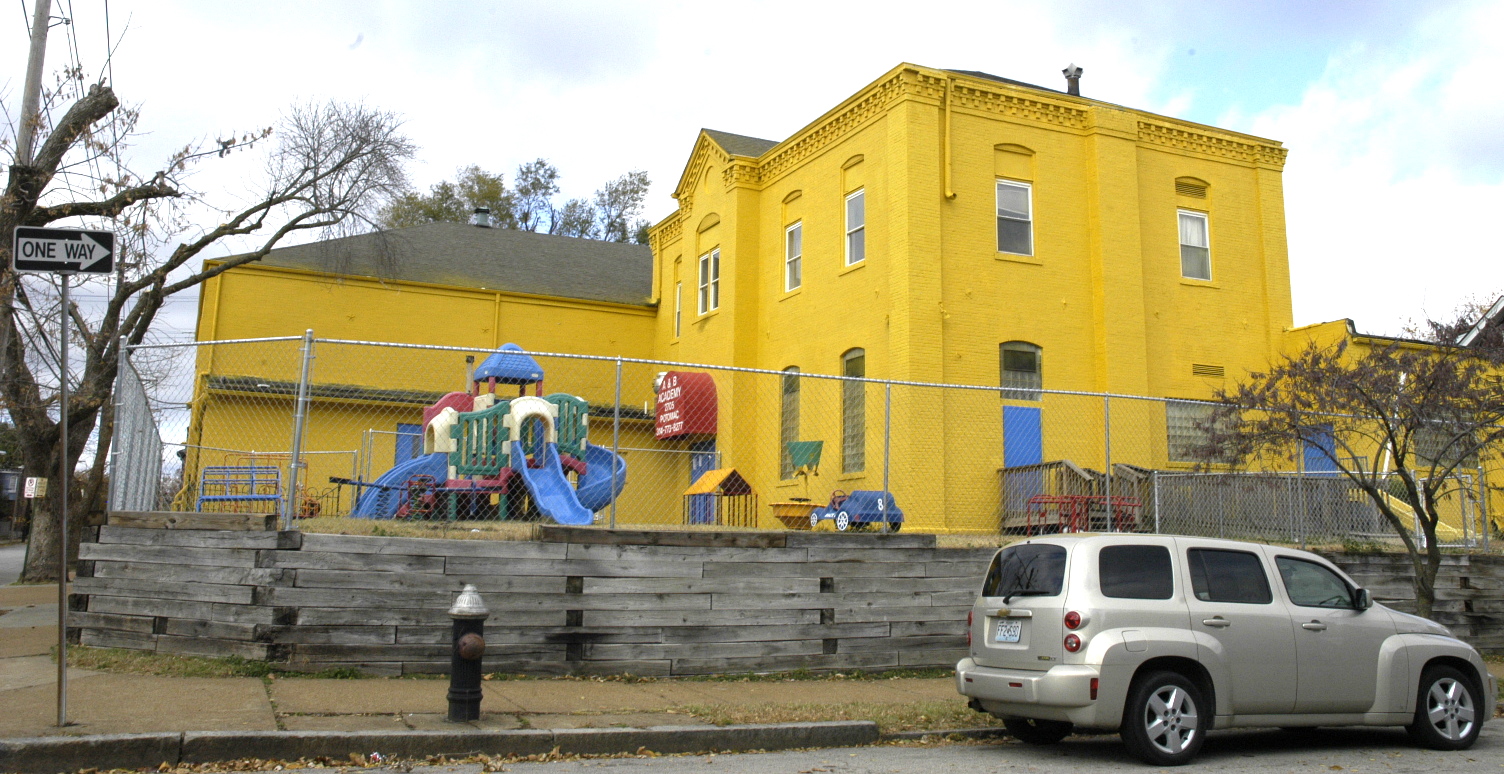 Old signs near and dear to my heart: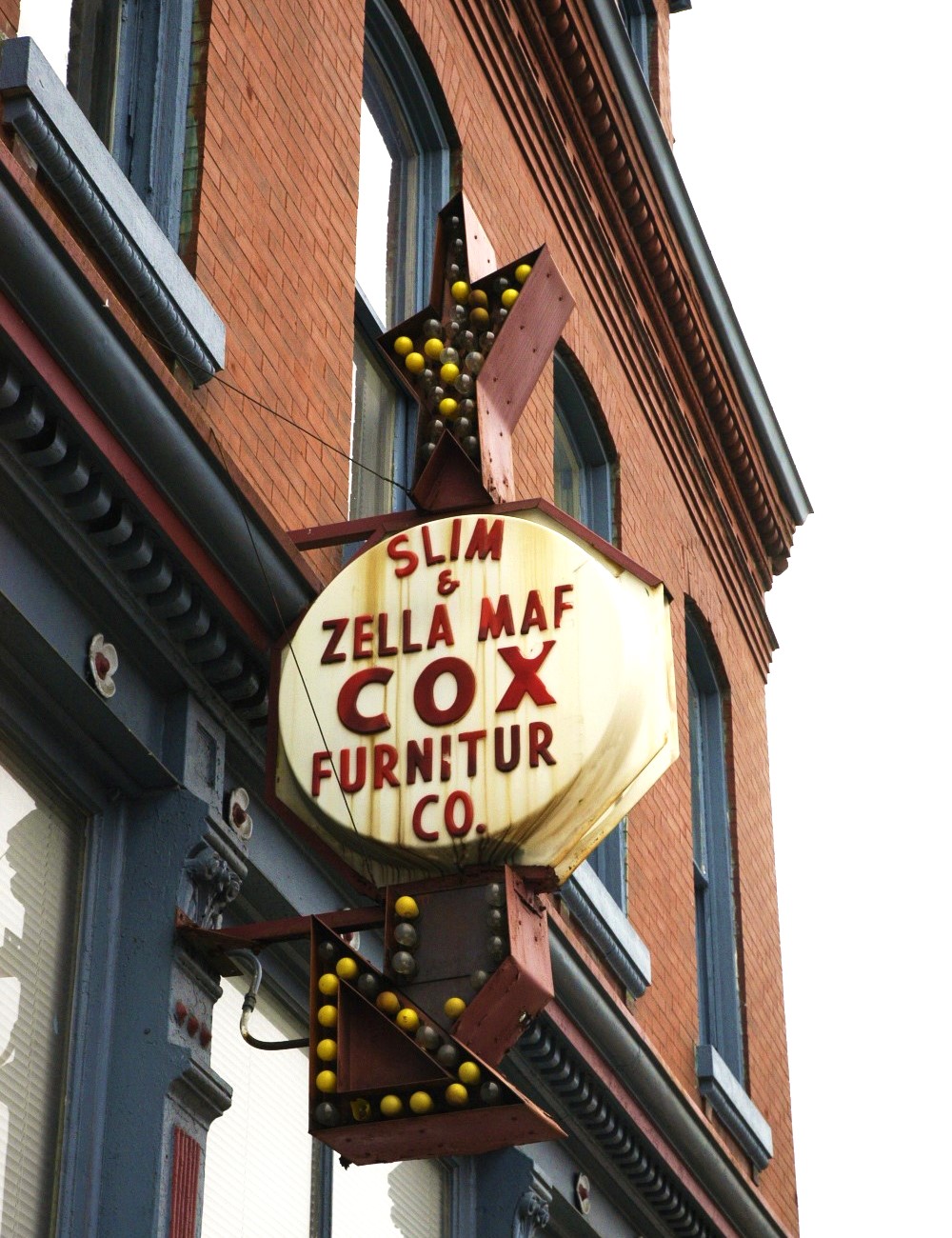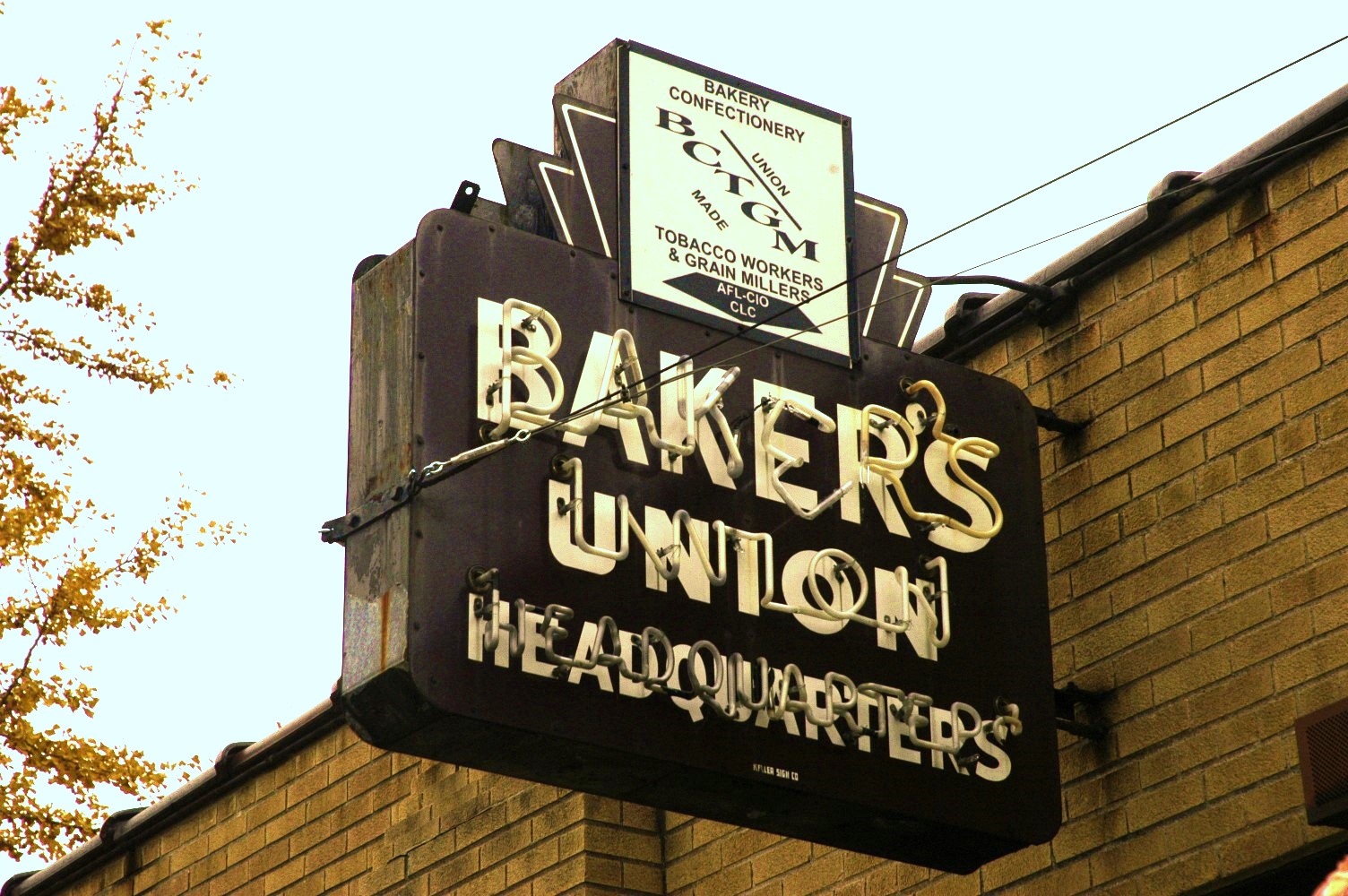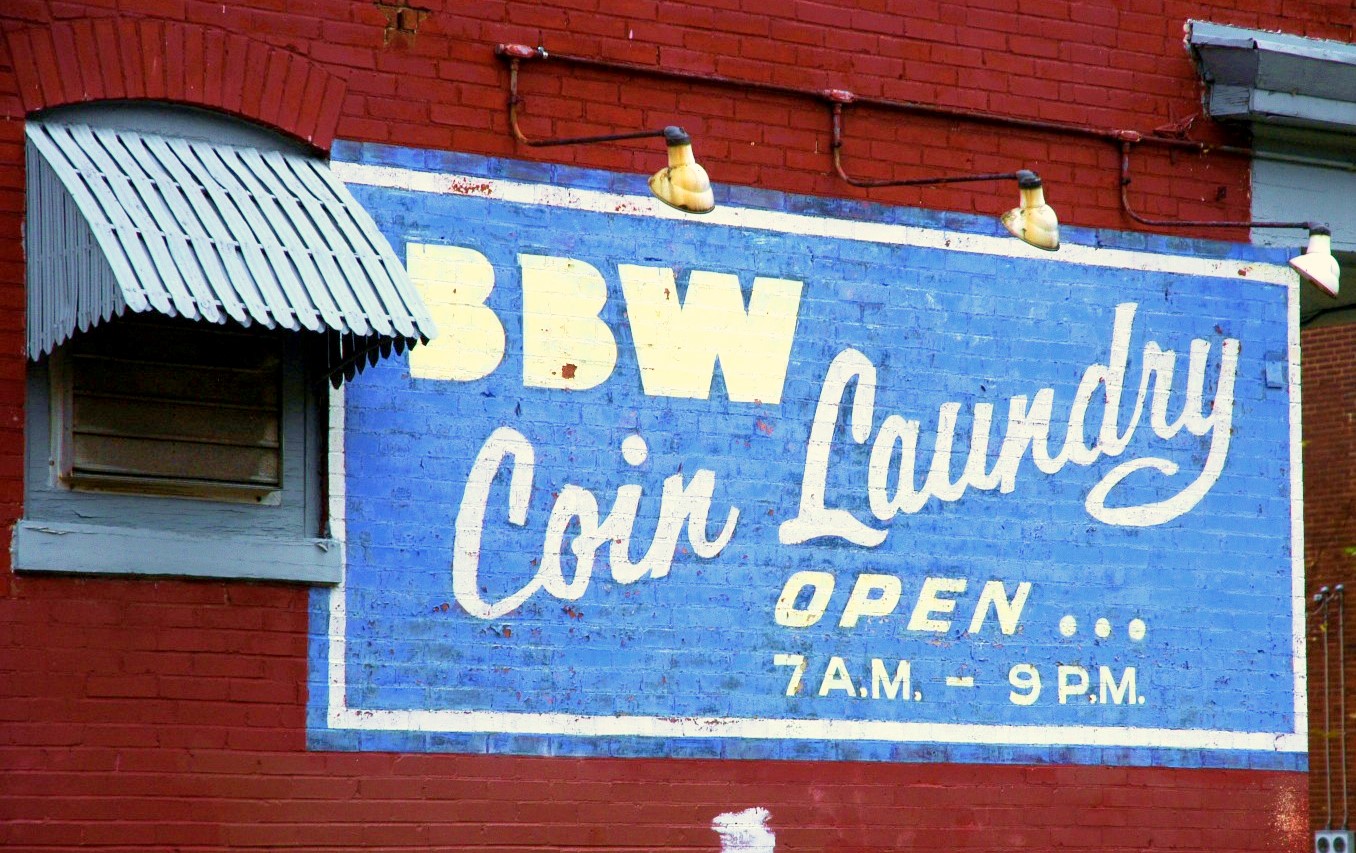 If you can't make it out, there is a Cheer Up soda plug under the Onion's Delicatessen advert: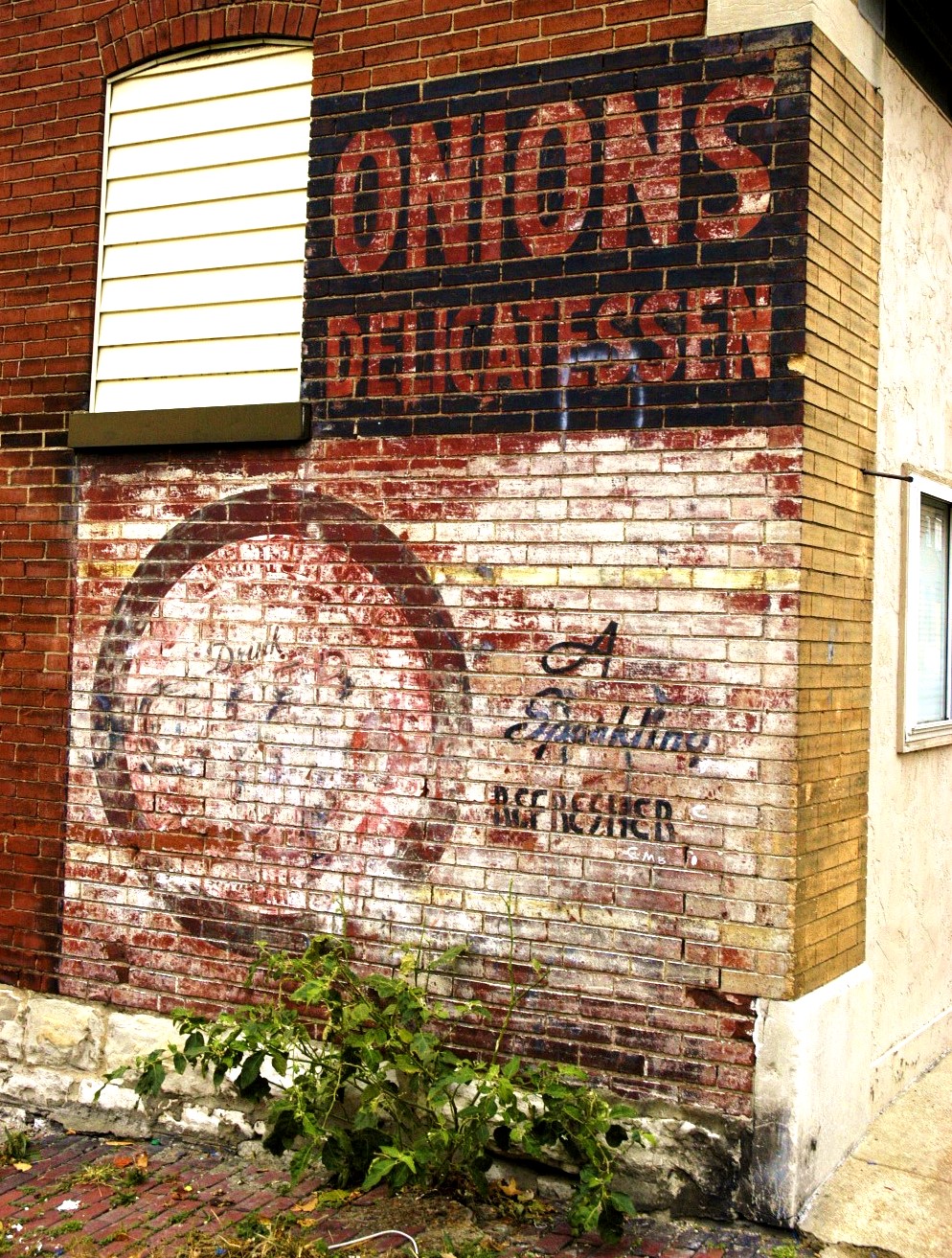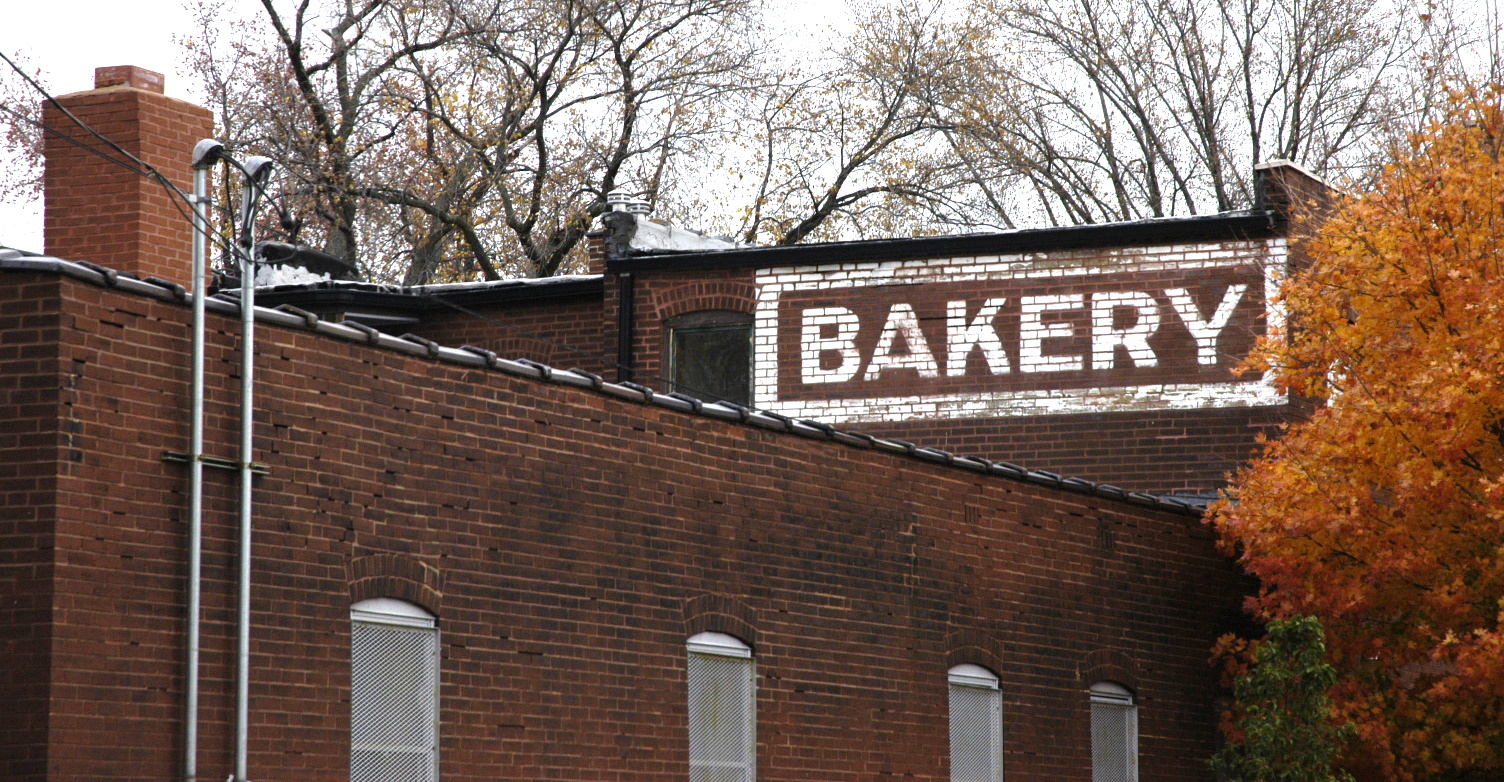 St. Louis is THE BRICK CITY of the world and don't you ever forget it: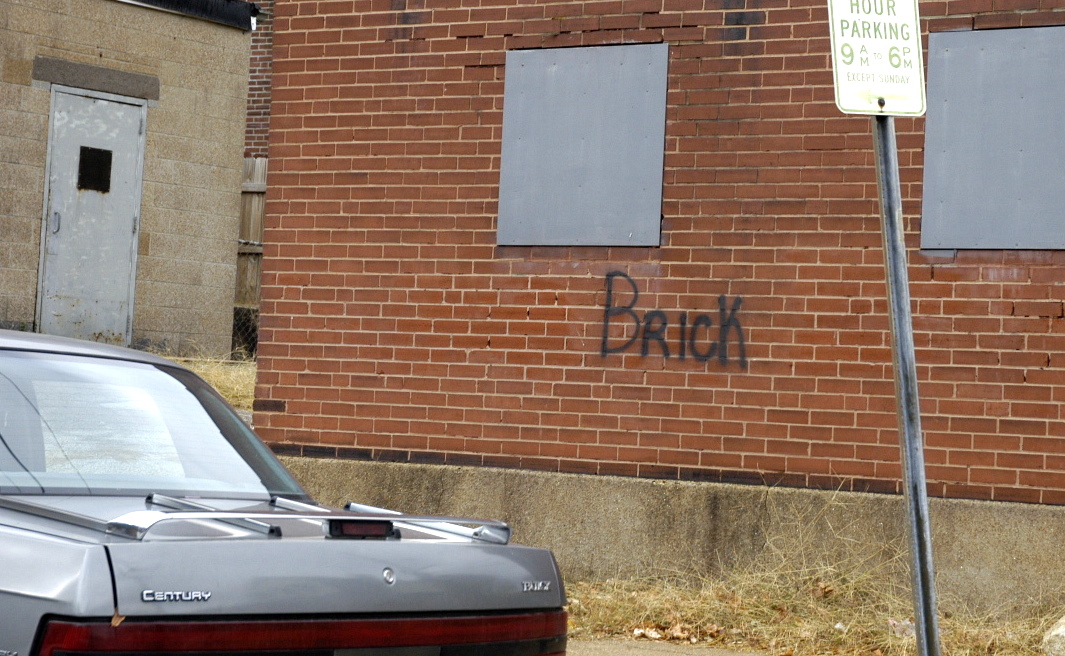 Even our streets are paved in fired clay: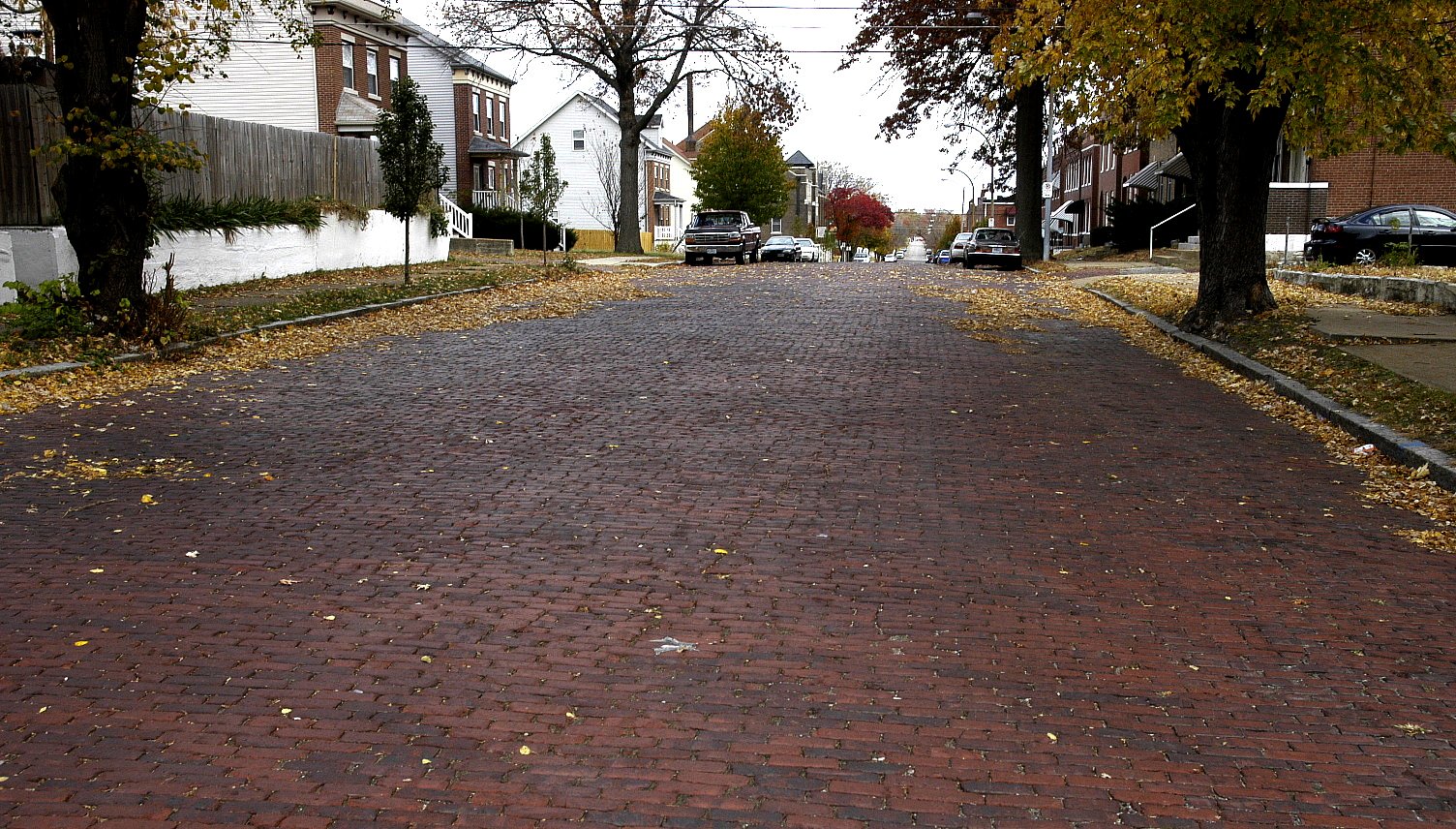 Gravois Park takes its name from the park near the heart of the neighborhood. It's a charming little park that has the potential to be a Lafayette Park or Benton Park-like anchor to the neighborhood. It's got a great gazebo and is lined with homes ranging from modest to higher end.
Neighborhood institutions include many churches, a couple schools and St. Alexius Hospital. My favorite was Froebel School: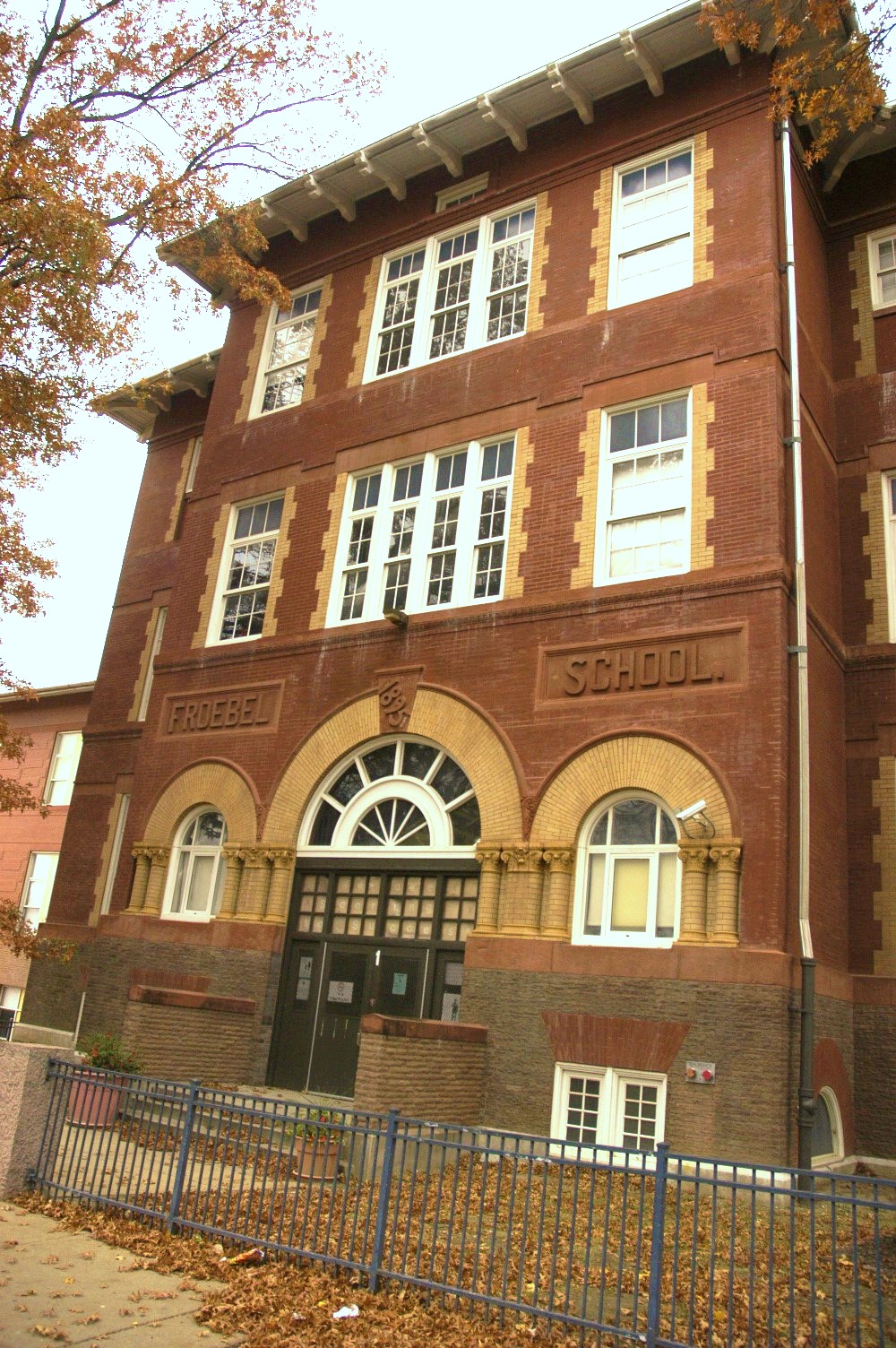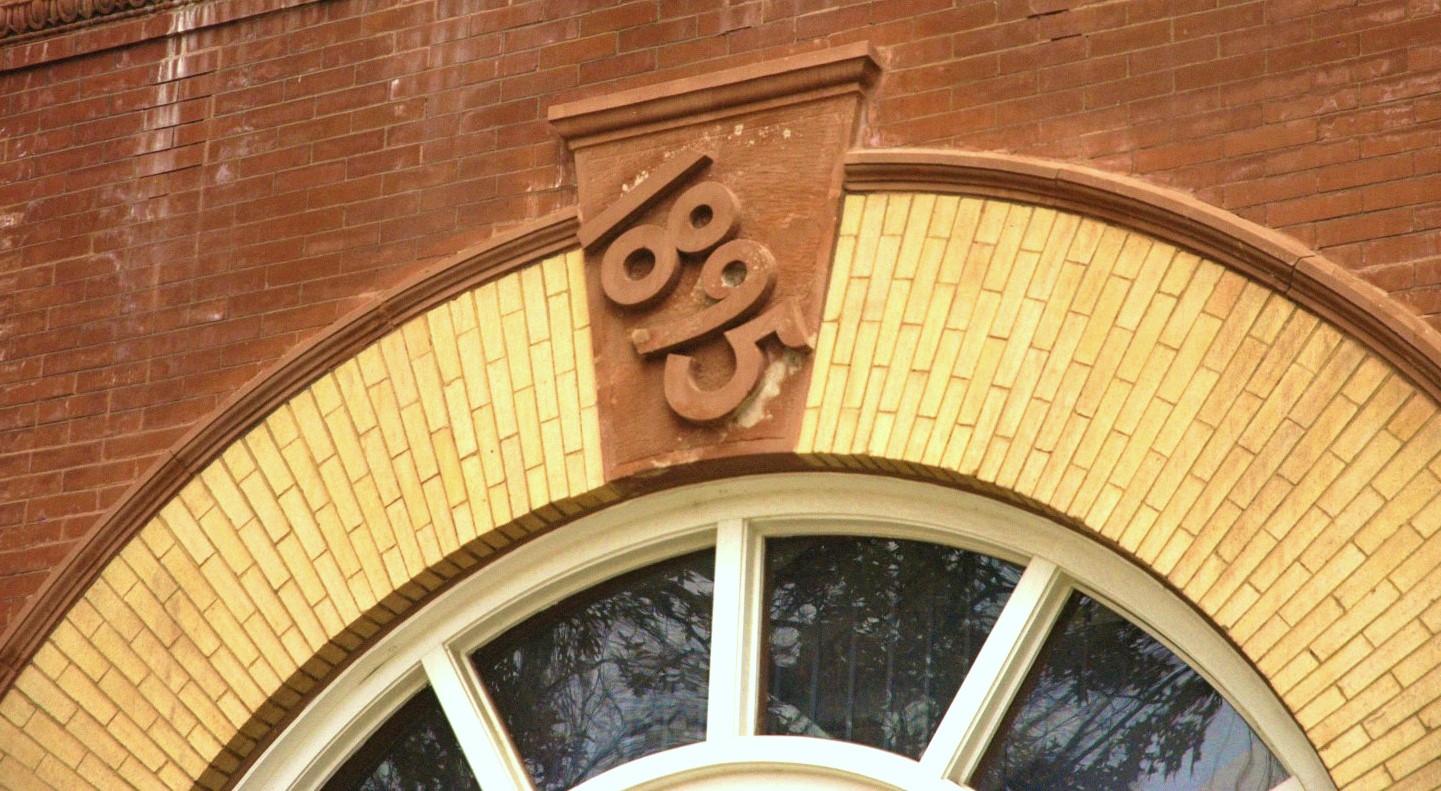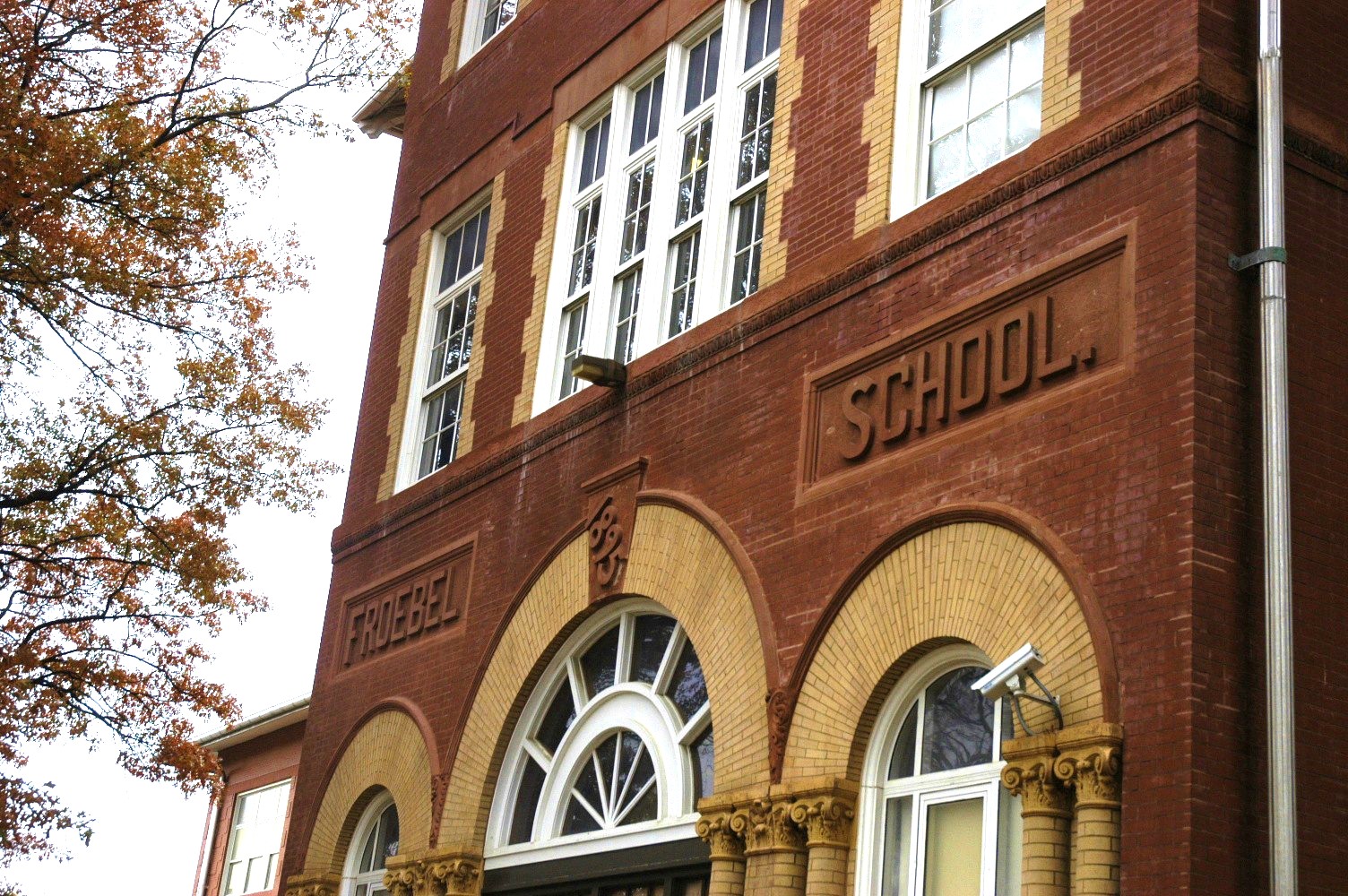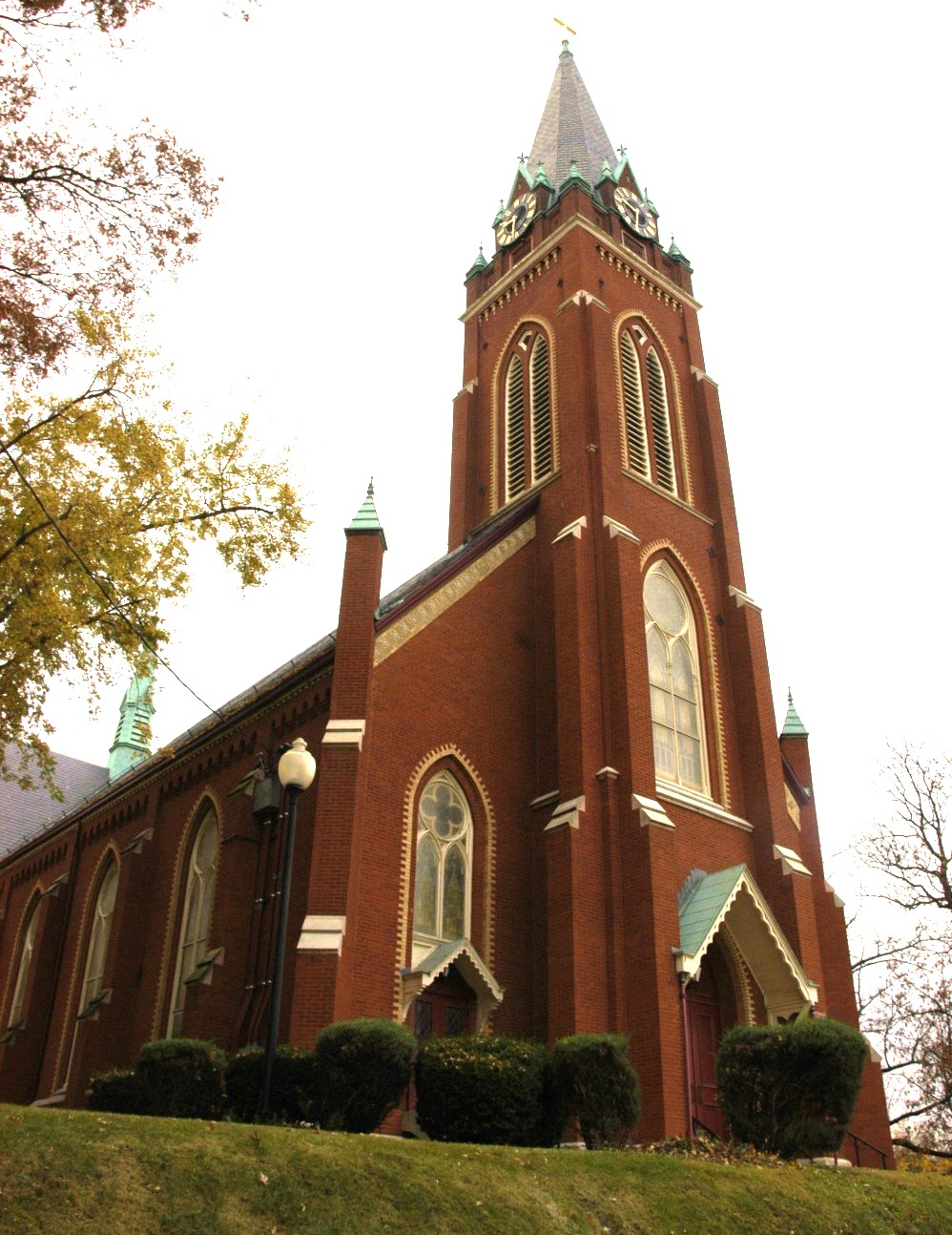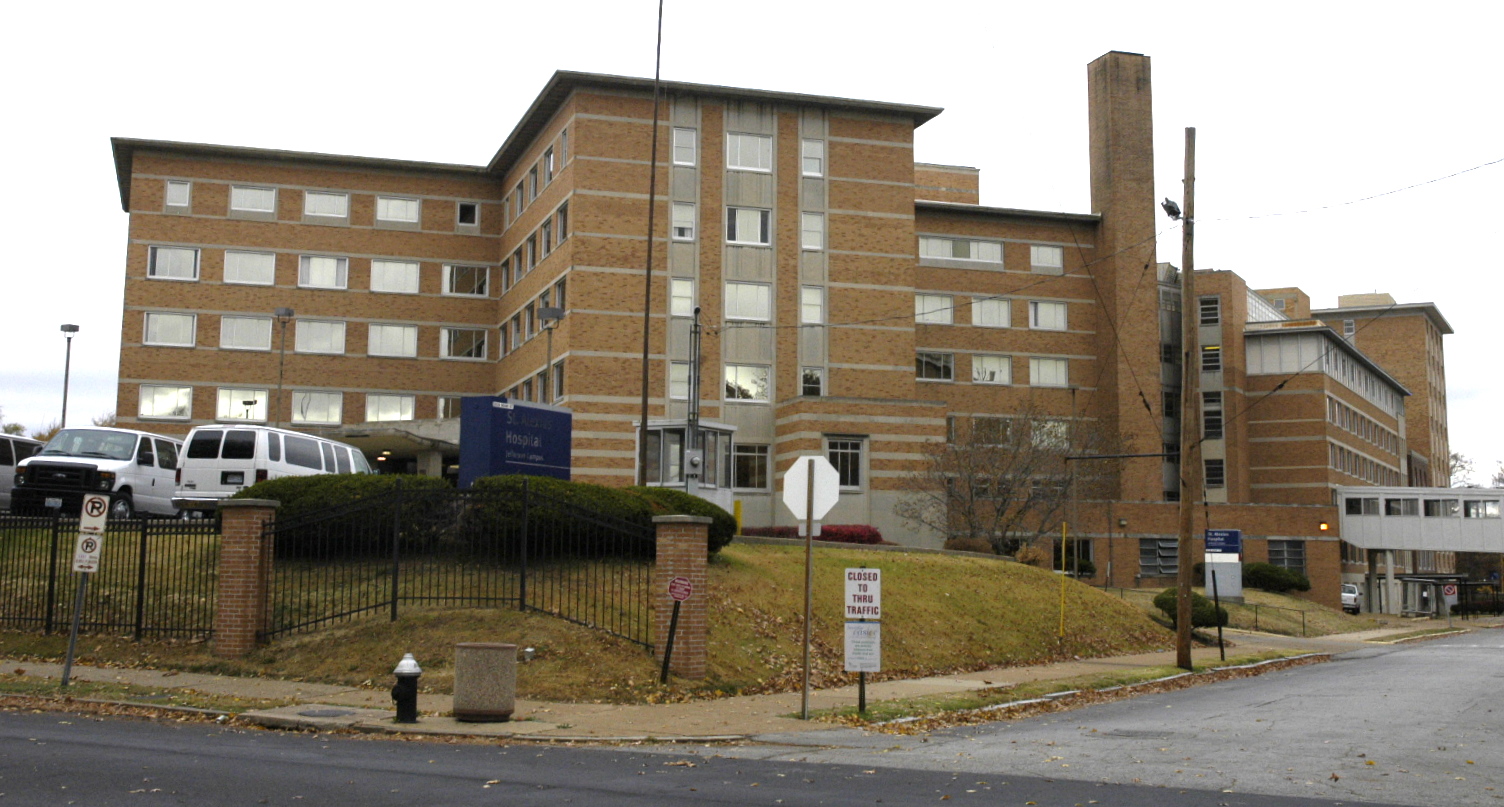 Gravois Park is brimming with potential and is a lively place to live with all the activity on Cherokee Street, Grand and other surrounding areas. Go check it out!