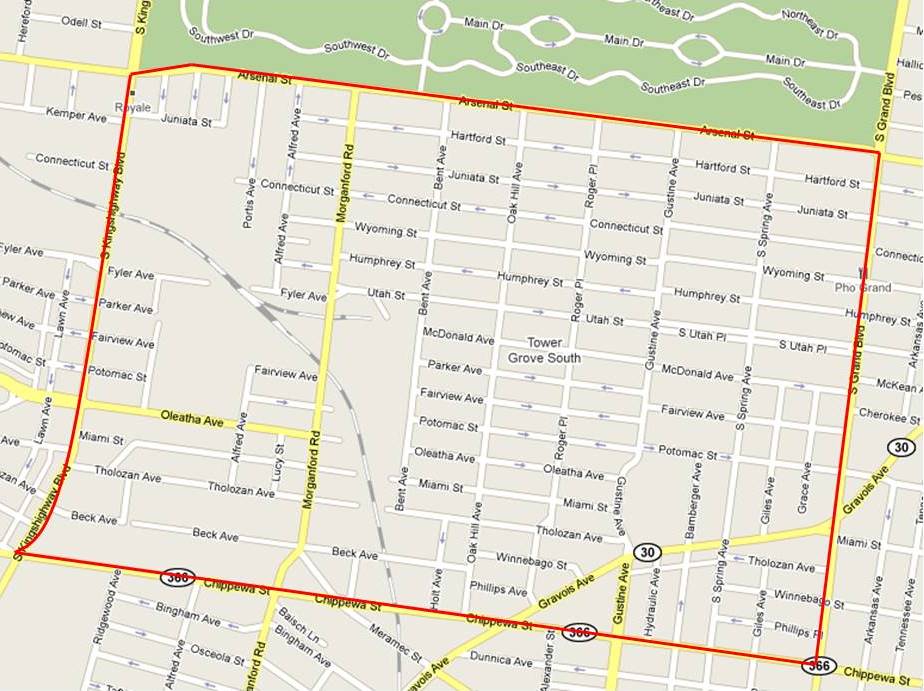 Tower Grove South (TGS) is a south St. Louis neighborhood located south of Arsenal Street, north of Chippewa Street, east of Kingshighway Boulevard and west of Grand Boulevard. TGS is a major urban success story of the last 15 years. It has the makings of the perfect St. Louis neighborhood: stunning Tower Grove Park on the north side, two major commercial districts, fabulous architecture and a strong neighborhood association. Anyhow, this is still a highly desirable neighborhood and I'd put it up there as a clear top 10 for St. Louis places to live, work and play.
I think this may be one of the top 3 most populated neighborhoods of St. Louis at 13,333 residents counted by the 2010 Census. That's 10% fewer than the 14,749 people counted in 2000, which was a loss of 2% from 1990 count. Despite the loss in numbers, it appears that the neighborhood is one of rising affluence. It has a nice mix of people ranging from 55% white, 31% black, 8% Asian and 4% Hispanic/Latino, easily one of the most racially diverse neighborhoods in the entire city. In 2000 there were 7,308 housing units, 86% occupied. The split being 48%/52% owner/renter occupied. What a nice blend of all things, people, price ranges and owner/renter.
The housing within the neighborhood is quite diverse, but typical St. Louis through and through. This is a rather large neighborhood in area and there are several distinct sections. There are industrial areas, on the western edge as the stretch of Kingshighway in TGS is largely national chains including the only Pet Smart and Home Depot in St. Louis and many automotive operations including the curious pink building with all the classic American and European sports and luxury cars.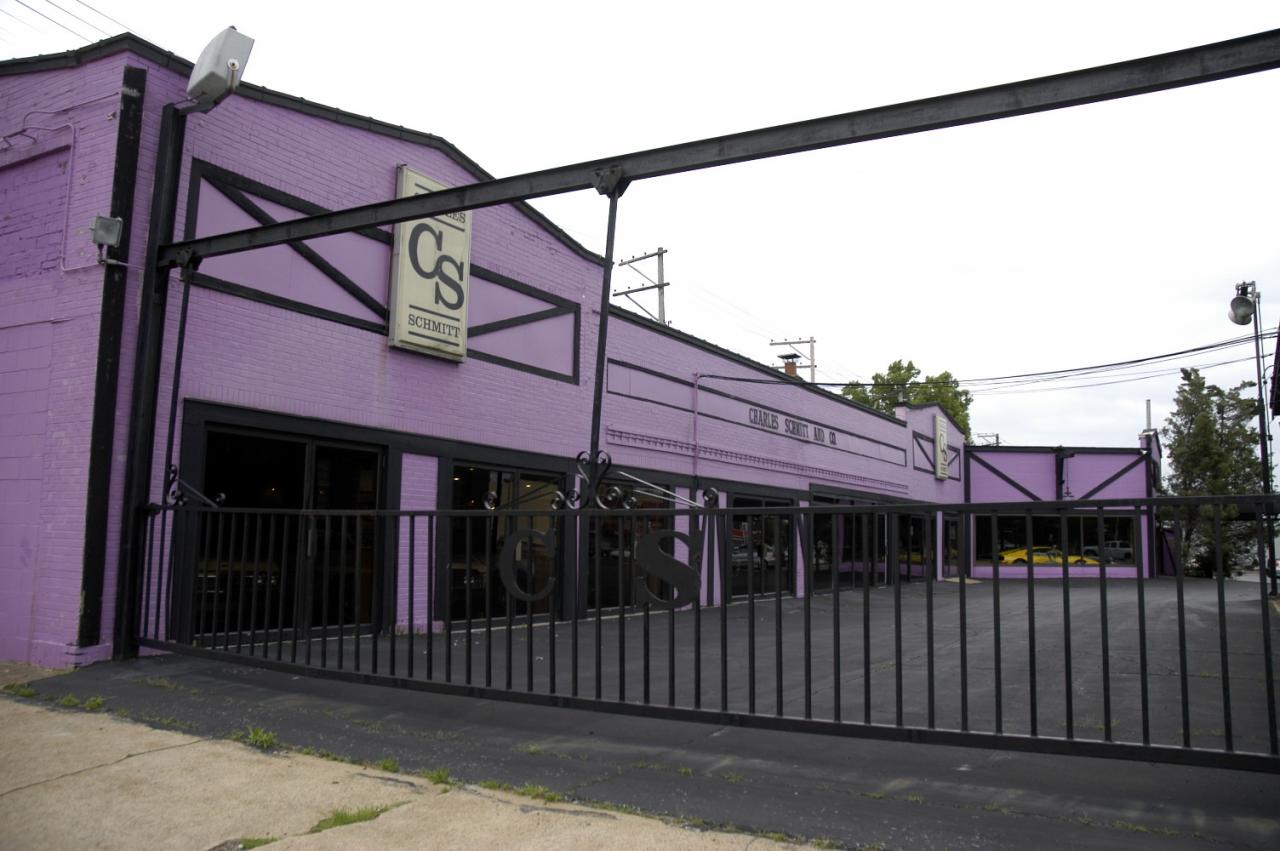 Then there is Tower Grove Heights which includes the largest single family homes and recent 2 family rehabs to single family properties just south of Arsenal to Utah and east of Gustine to Grand. This part of TGS even has it's own neighborhood association and branding.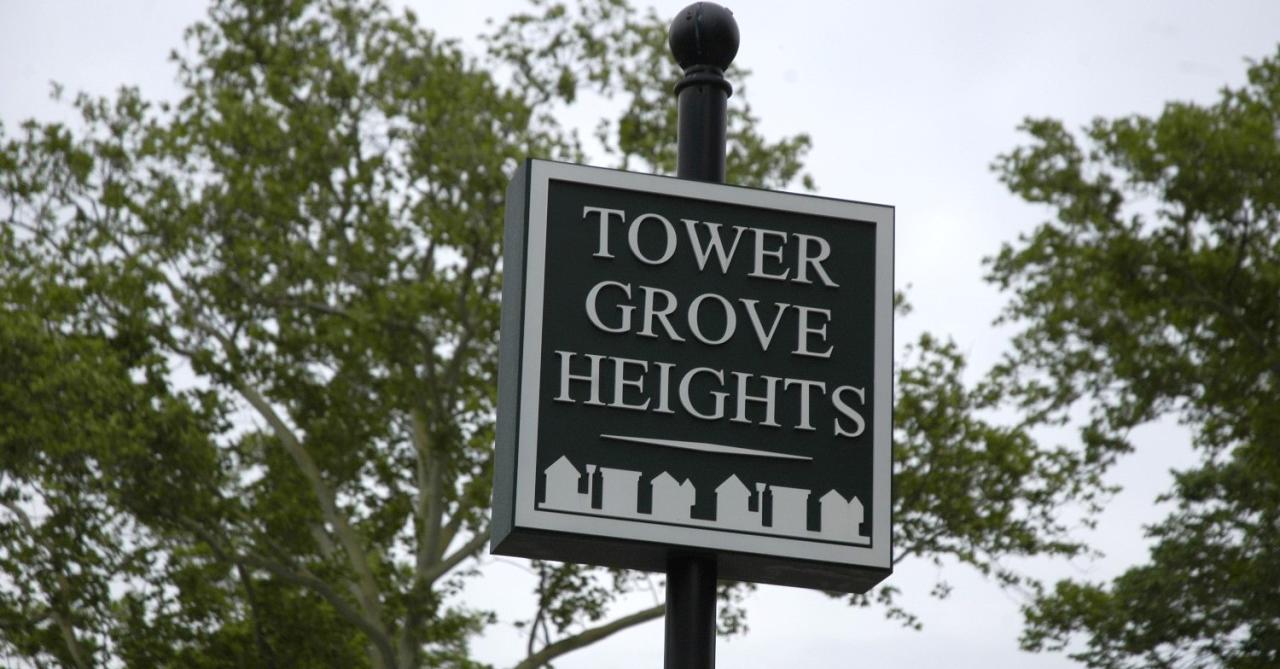 There are some more modest homes south of Utah to Gravois. The stretch of Gravois and homes right around it and south to Chippewa are pretty rough, with a lot of unkempt properties and idiotic behavior. The north side of TGS is certainly different than the south side. Take a drive through this part of the neighborhood and you'll know exactly what I mean.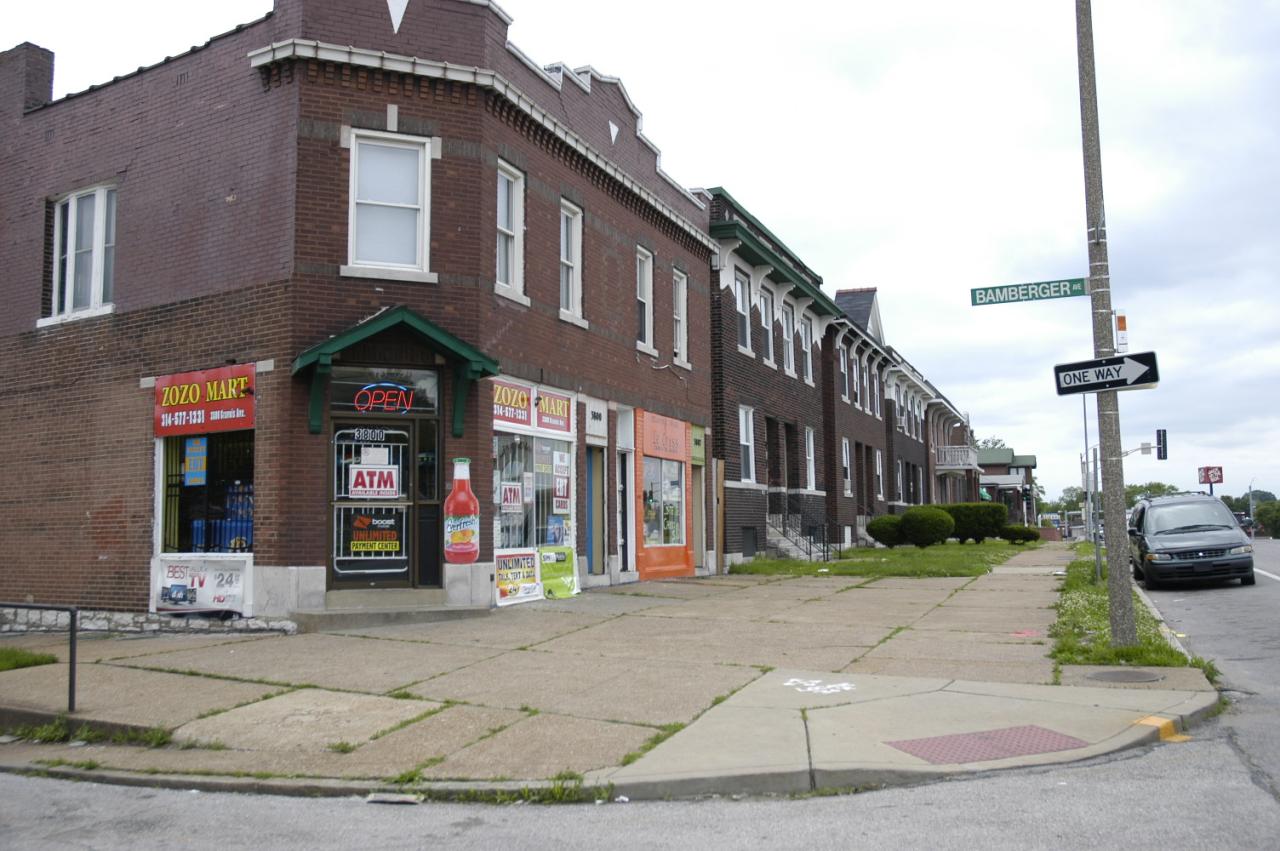 This part of the neighborhood also has an unsightly suburban shopping center anchored by a Shop-N-Save. Aside from the ugly site, there are some pretty handy businesses that help serve the area within this shopping center.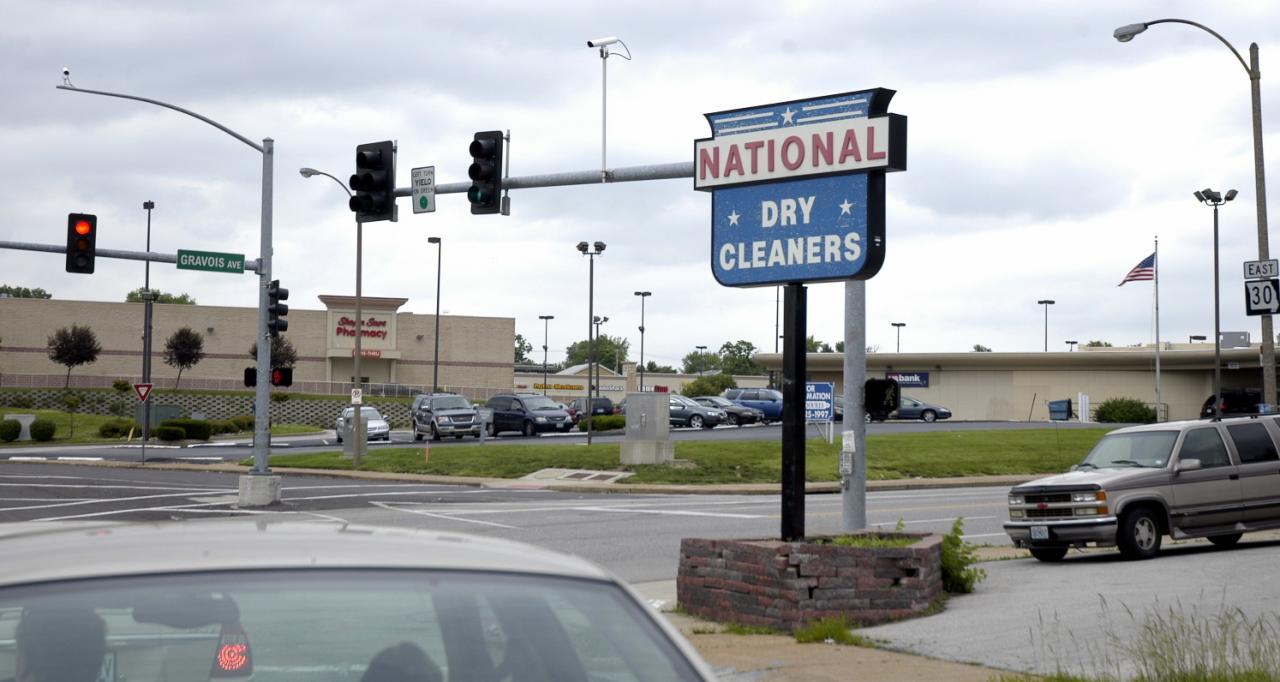 But enough of that, the rest of TGS is worth celebrating. There are some cool sights and great watering holes on the Gravois, Chippewa and Kingshighway perimeters.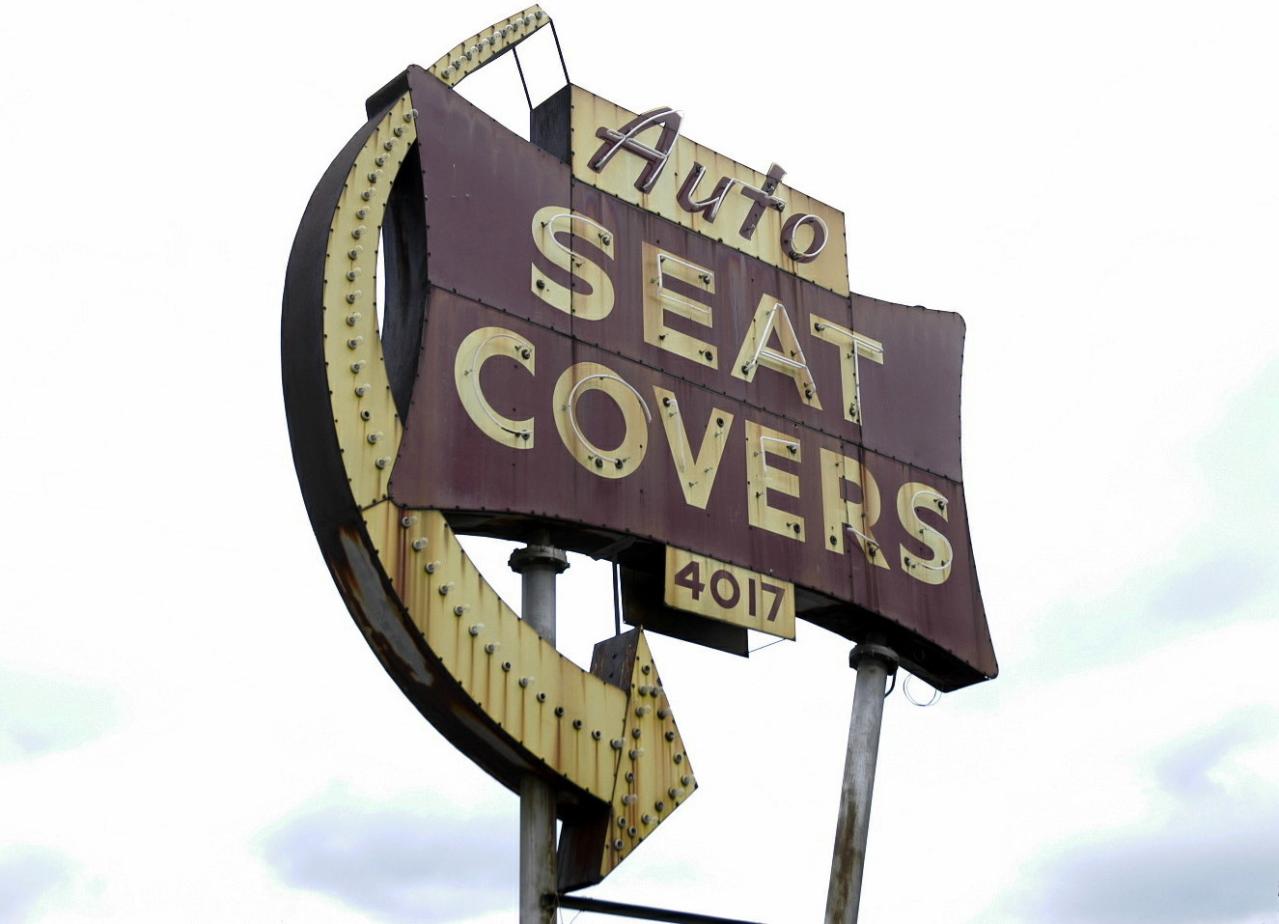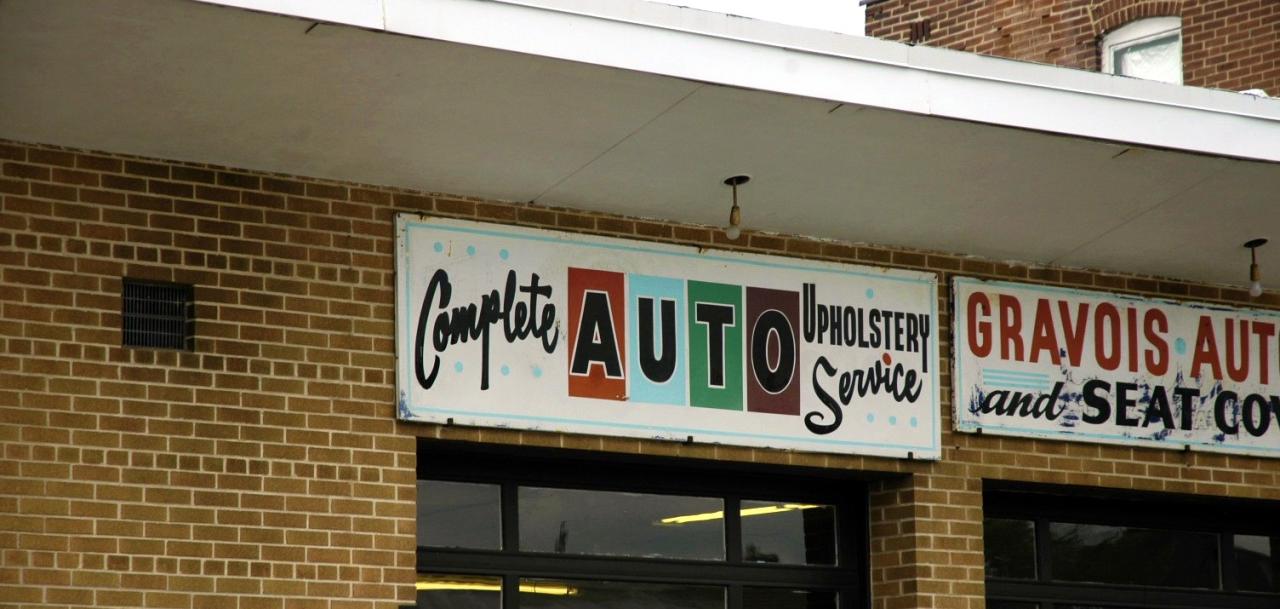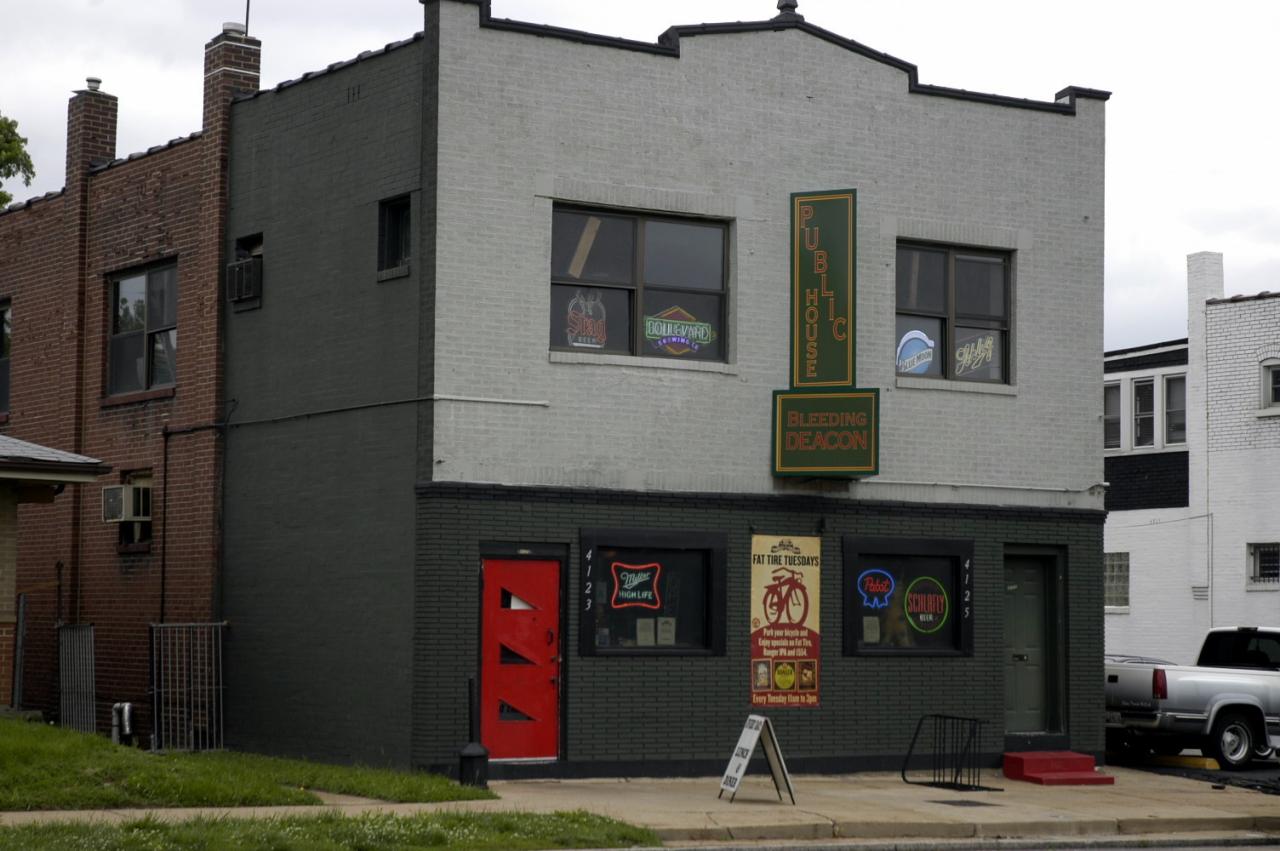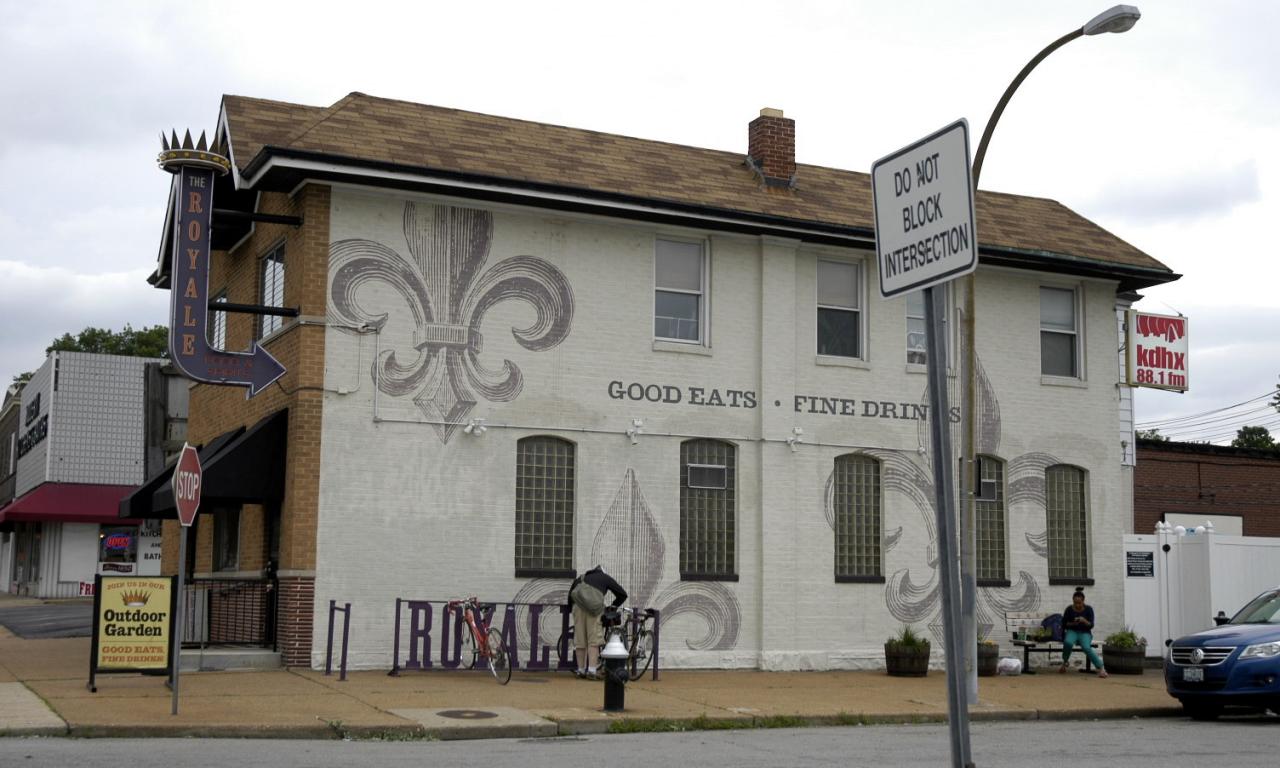 Two of my favorite TGS buildings are the former South Side National Bank tower at Grand/Gravois and the Carpenter Branch of the St. Louis Public Library: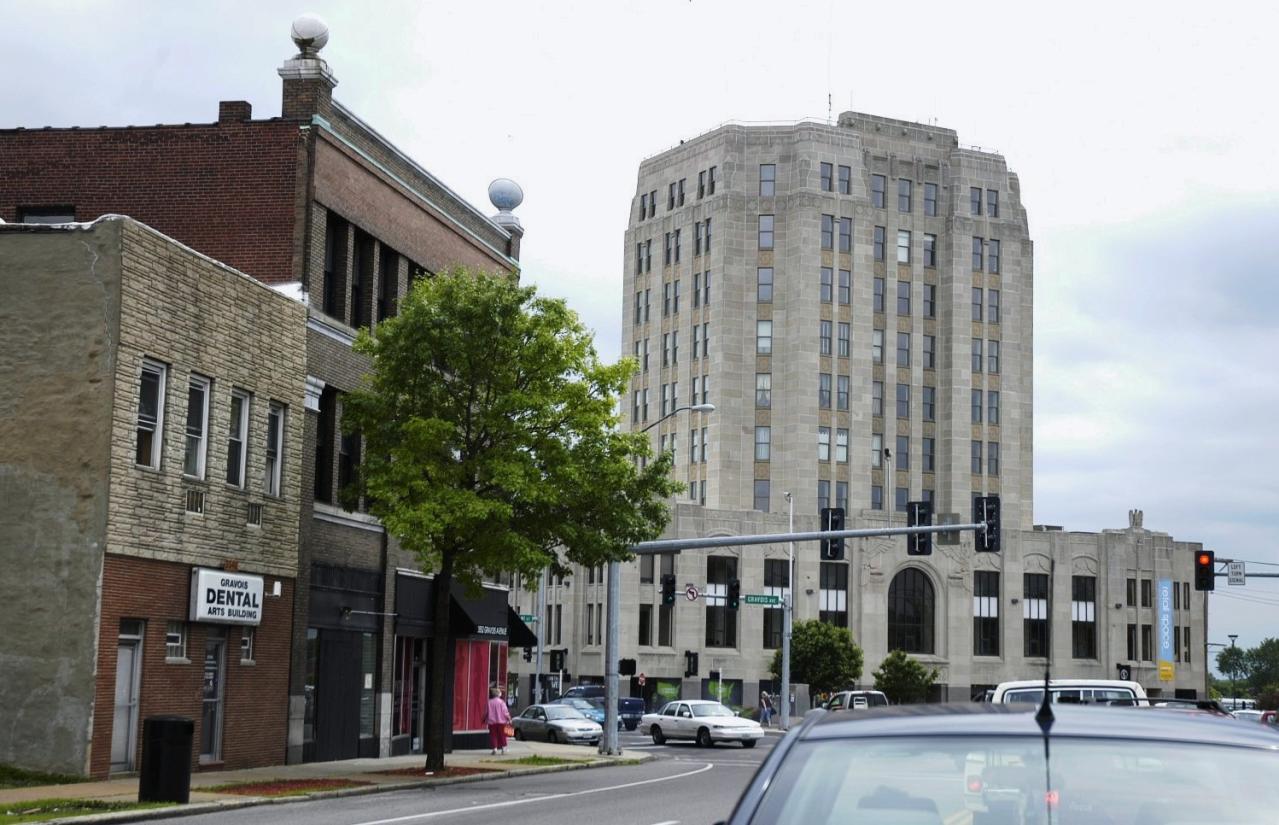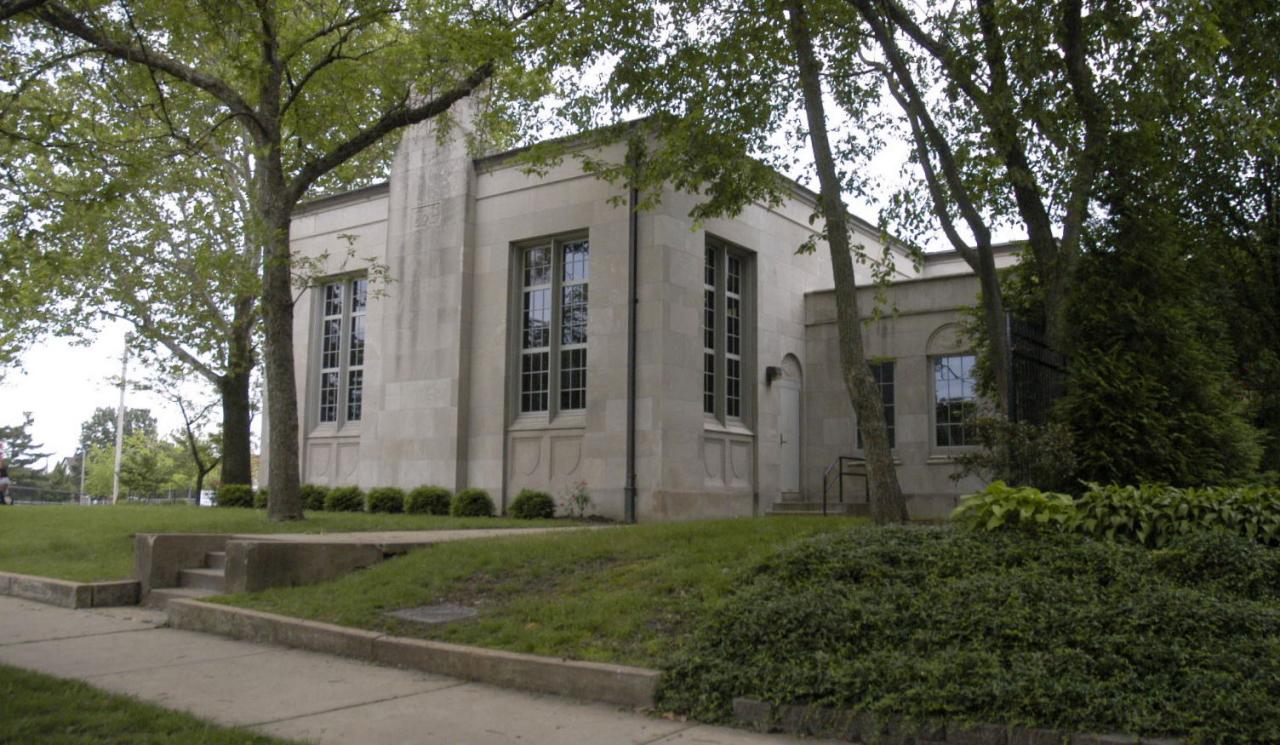 Lest we not forget that the South Side National Bank building, built in 1928, and one of the city's best examples of art deco architecture nearly went the way of the wrecking ball for a…..take a guess…..ding ding ding….Walgreens. This ridiculous and short sighted idea to raze this classic for a crappy suburban-box Walgreens was nixed largely in part to a grass roots effort by urbanists, architectural lovers and preservation groups. For a respectable tribute to this building, check out Built St. Louis.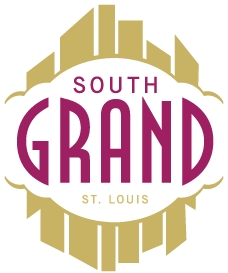 Tower Grove South is certainly an exciting and active place buzzing with activity. Let's start with South Grand. These days the area has been successfully branded and has survived and grown for enough years that it is a destination spot for people all over the region.
The west side of Grand is in TGS, the east side in, you guessed it: Tower Grove East. You can't go wrong with a stroll through Tower Grove Park and end up at Mokabe's for an excellent cup of coffee or Tower Grove Creameryfor a Missouri-made scoop. Or, gelato, sushi, pizza, tattoos, used books,tapas, Thai, Chinese, hookahs, Vietnamese, Afghan, Lebanese/Arabic, good ole American comfort food, you can't miss here! All of these places are in old store fronts and create quite the urban vista: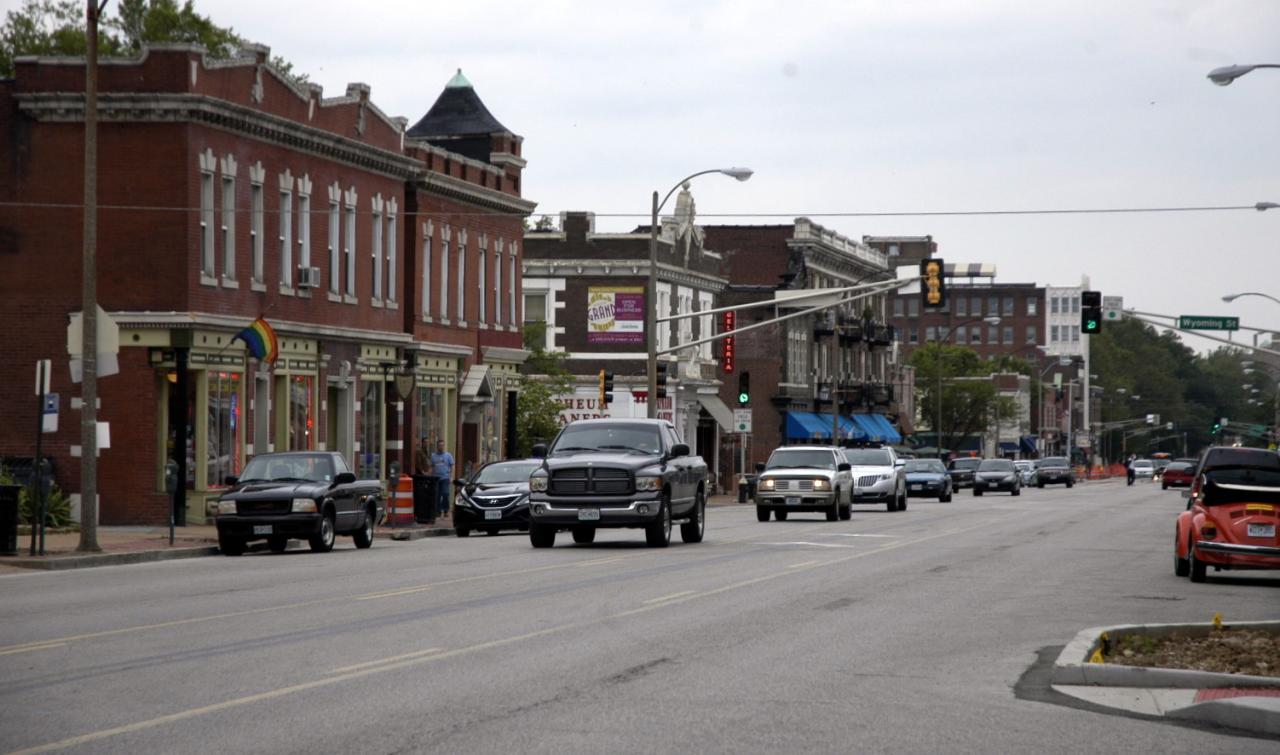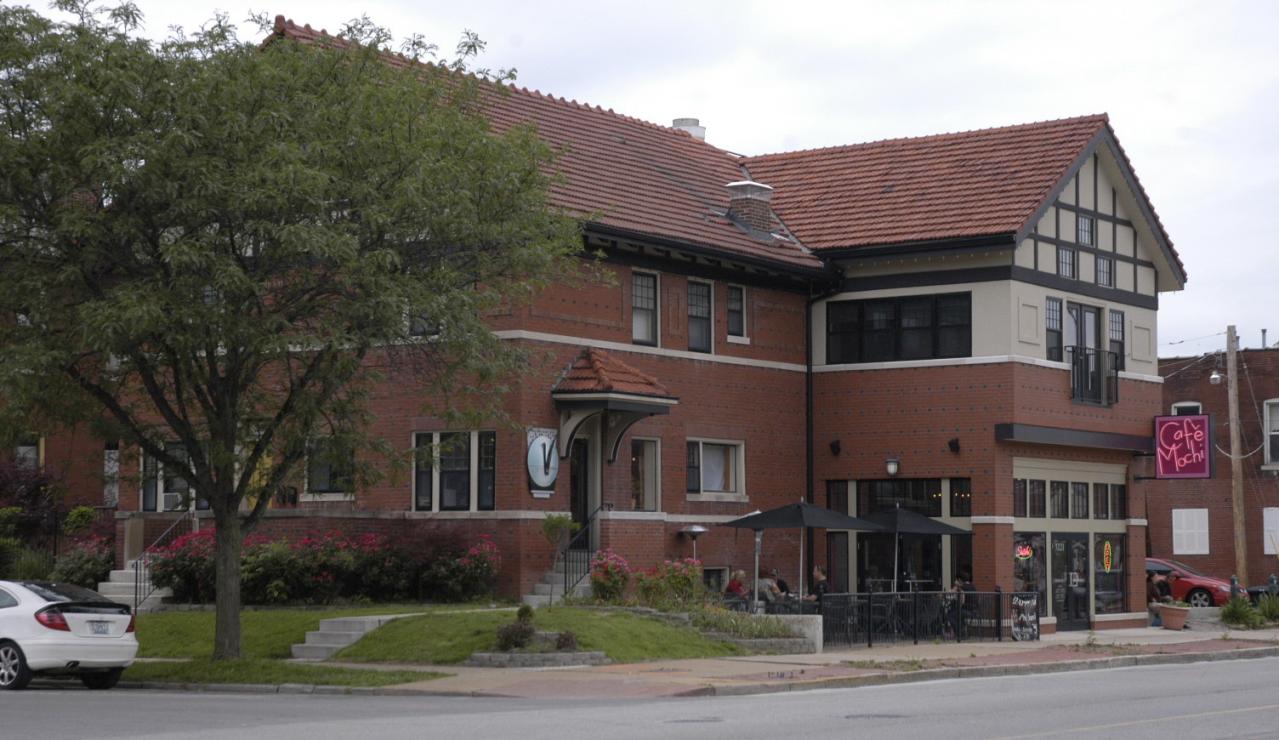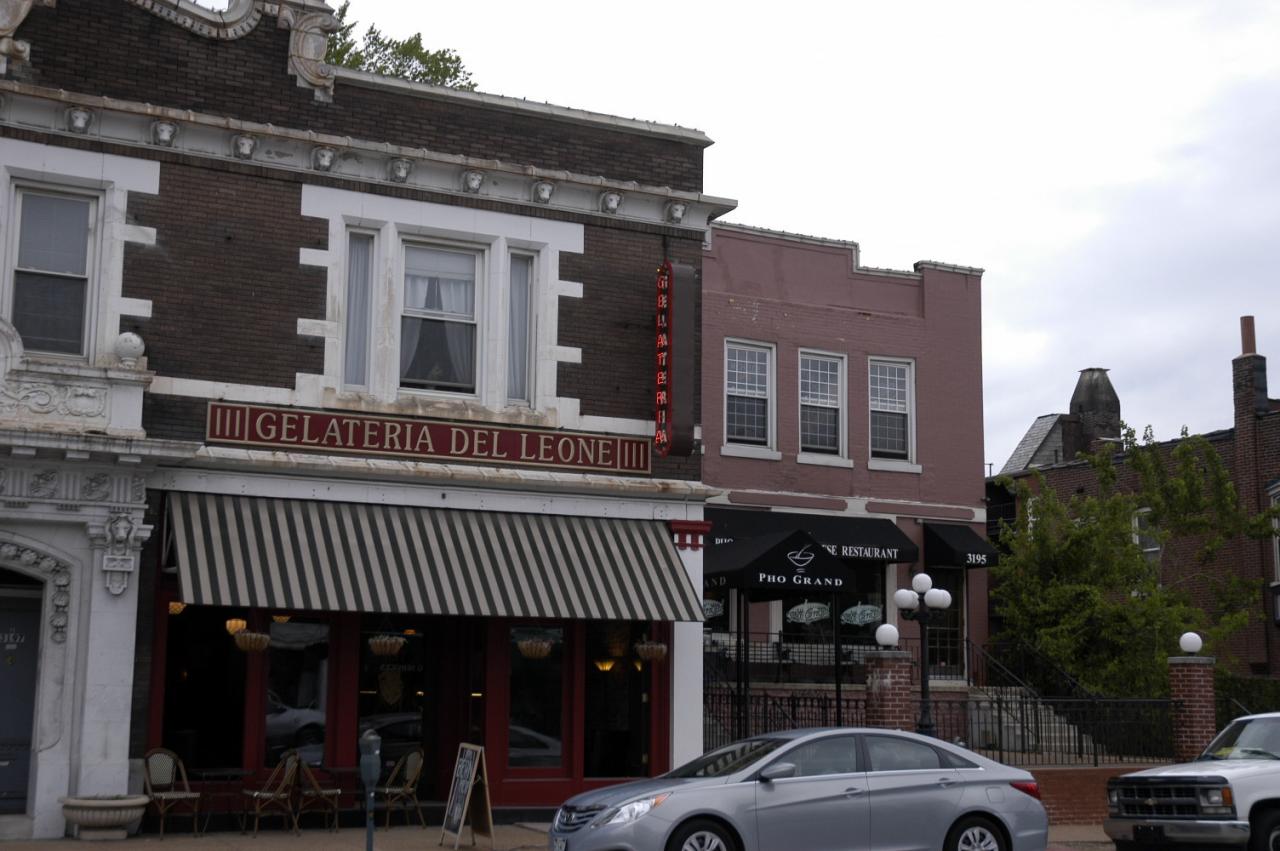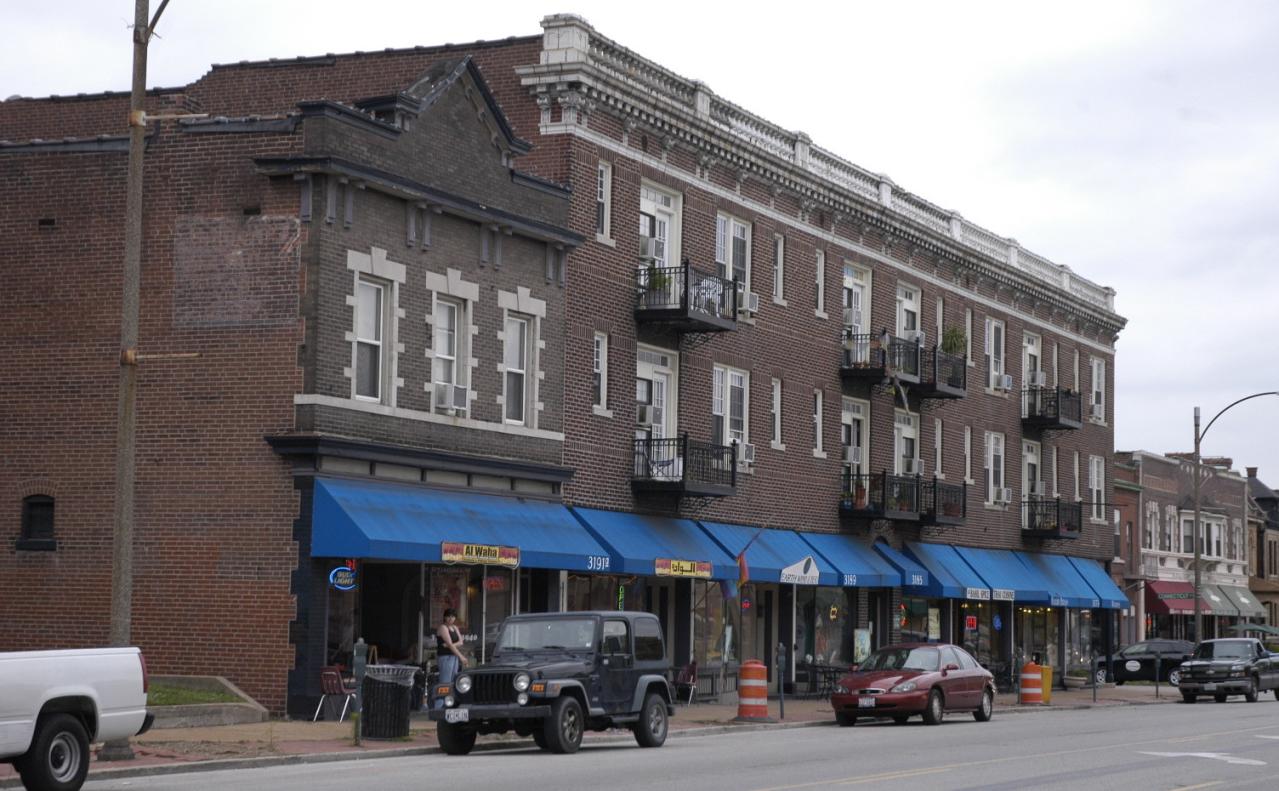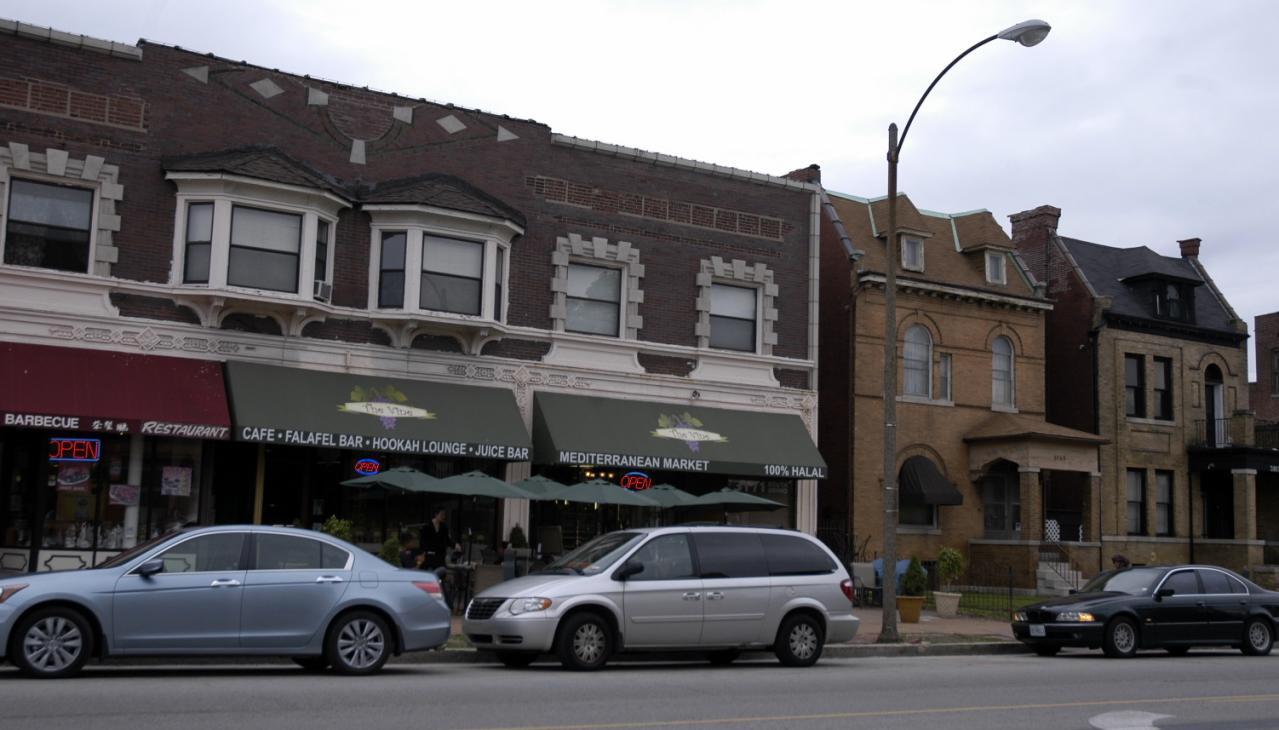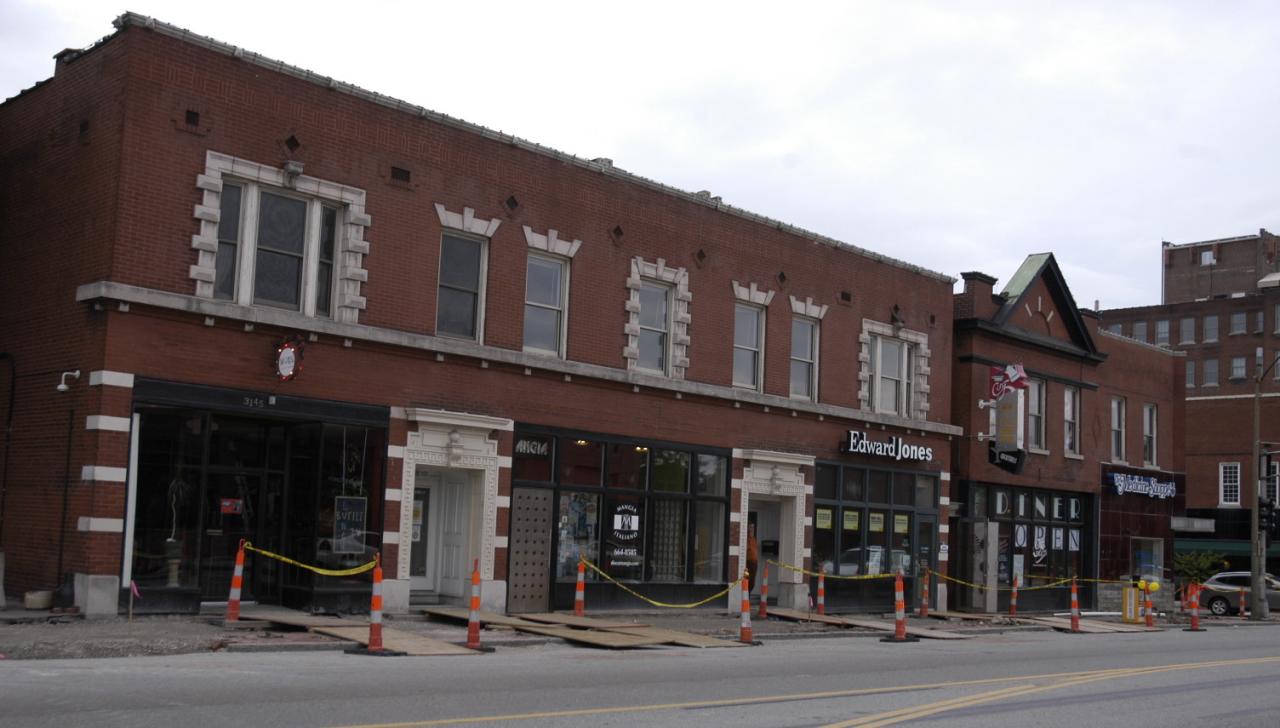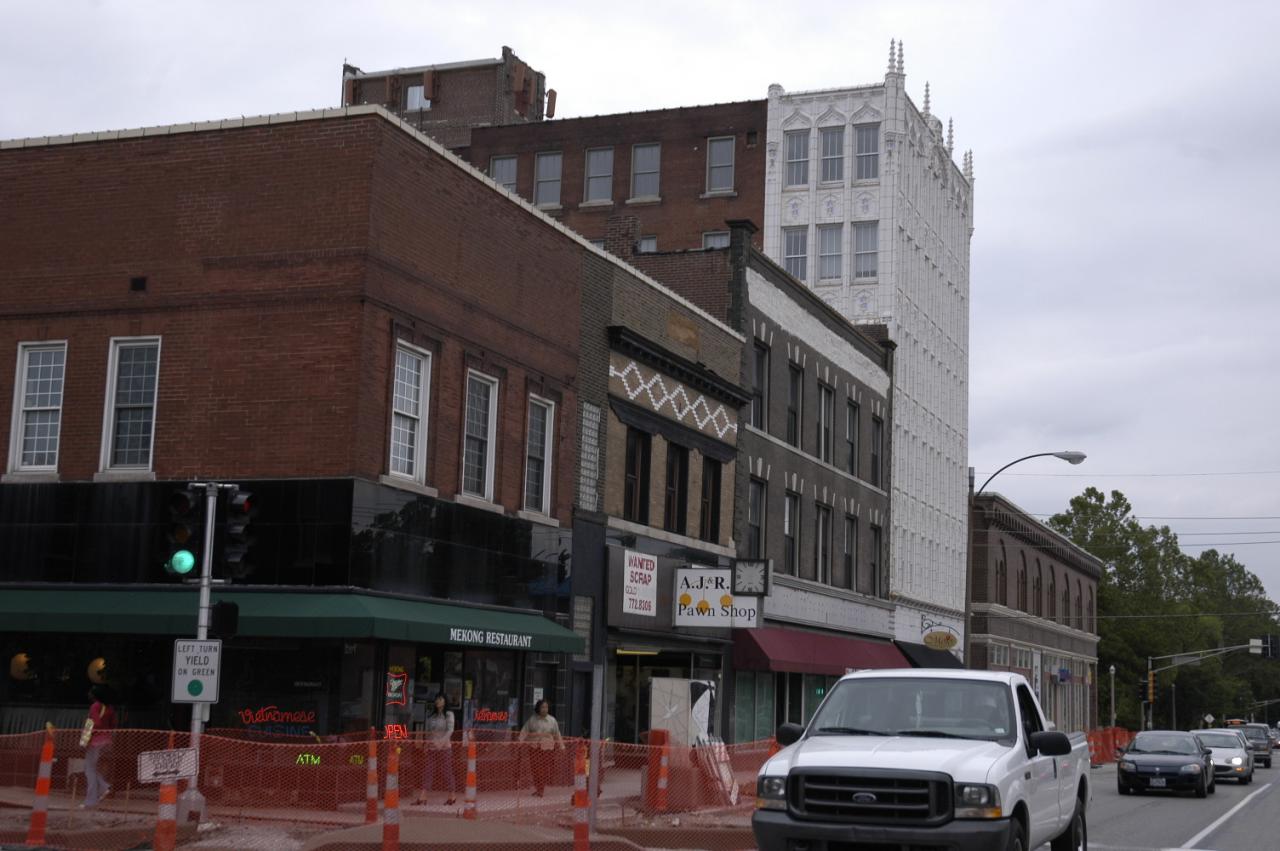 There is a tremendous variety of offerings on South Grand and most restaurants in the area offer outdoor dining as well, adding to the street level activity.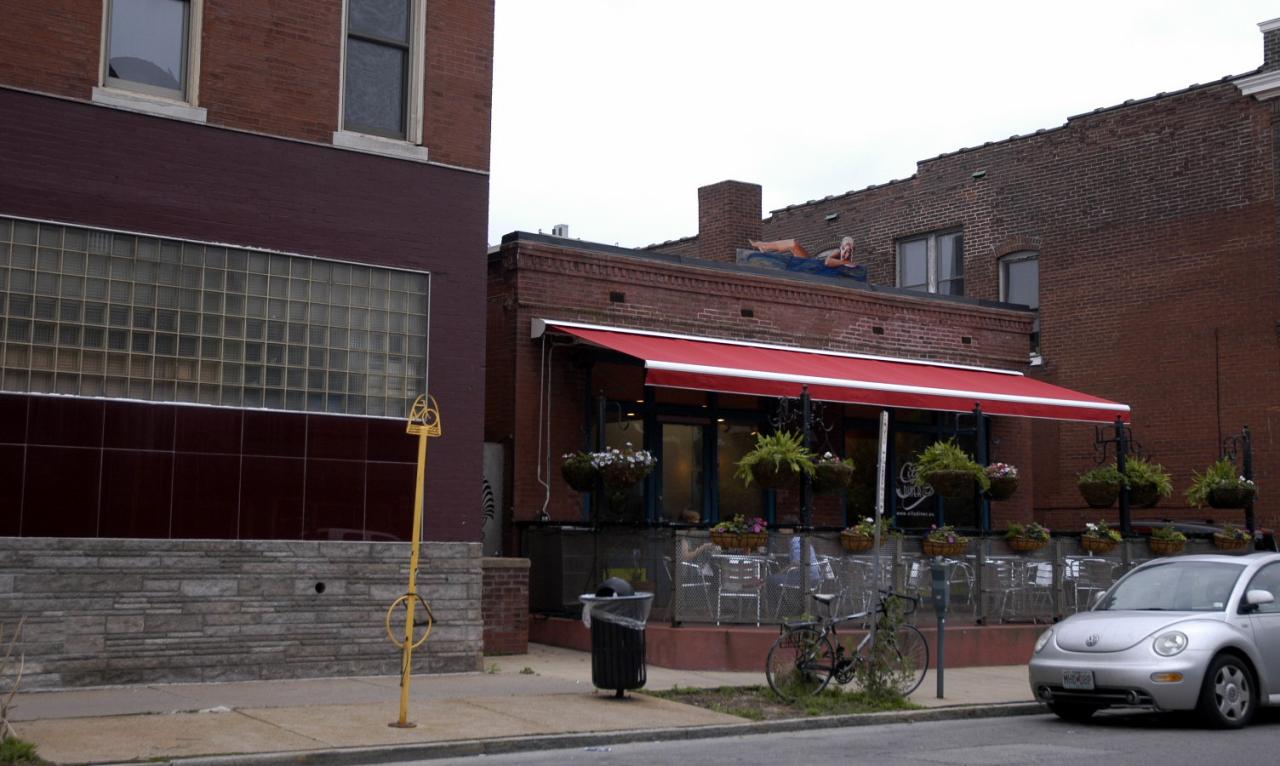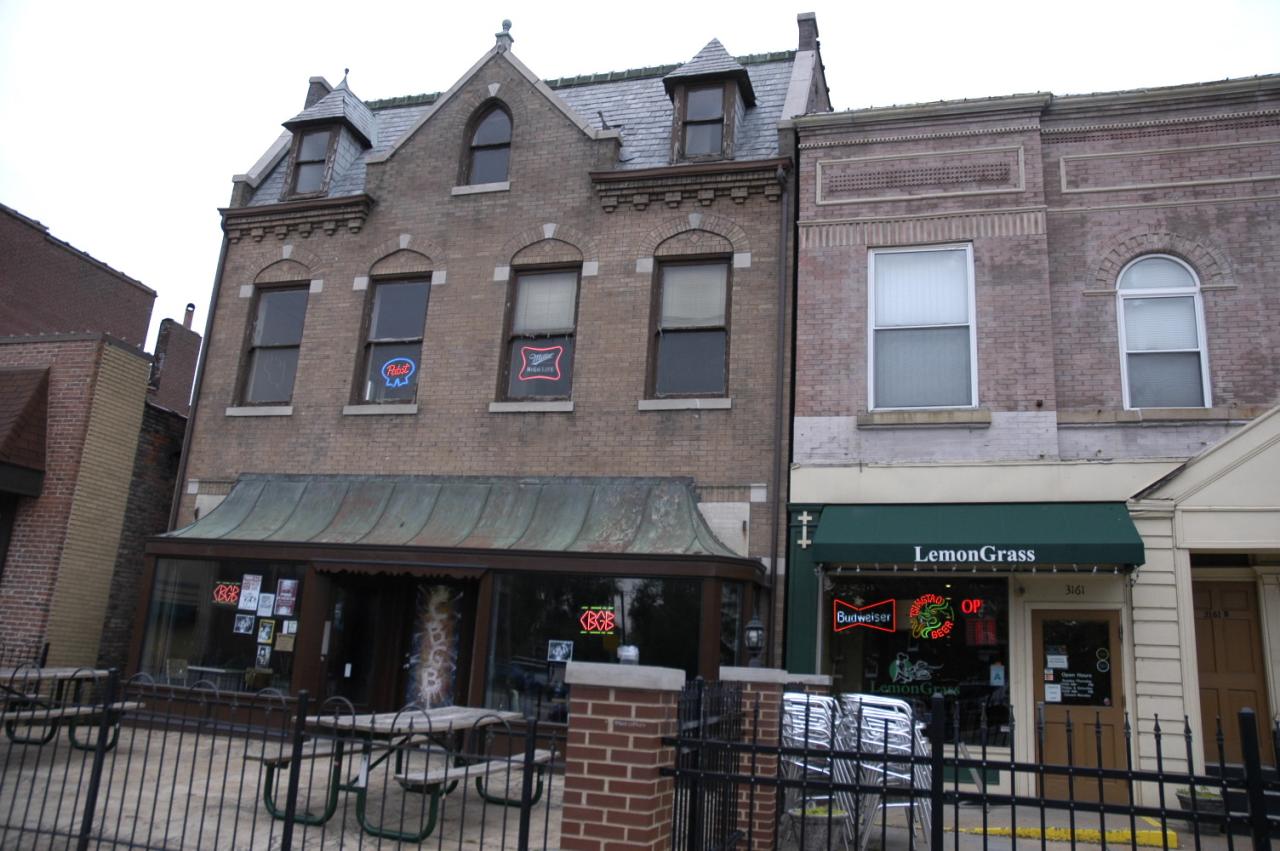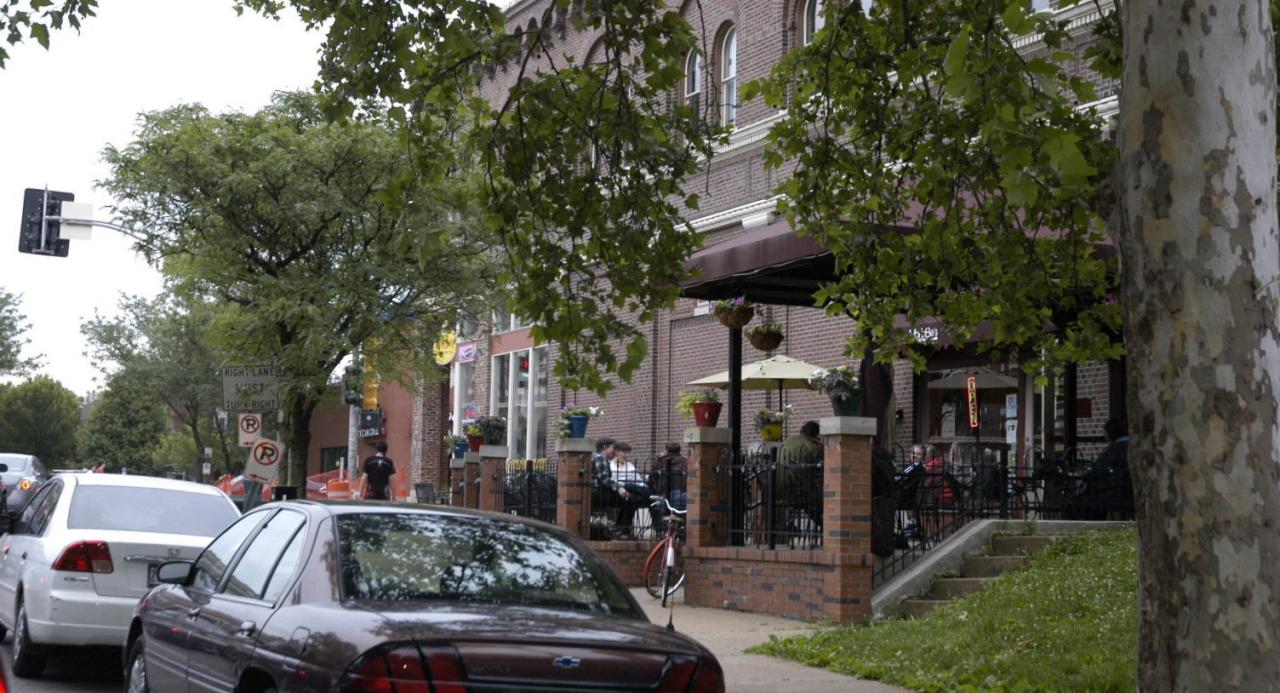 Grand Boulevard itself is undergoing another renaissance of sorts with their new Great Streets Initiative. The traffic lanes were reduced and the sidewalks are being widened. This is a FANTASTIC thing for the pedestrian experience. A free parking lot is under construction behind the Commerce Bank in Tower Grove East to accommodate the growing number of regional visitors.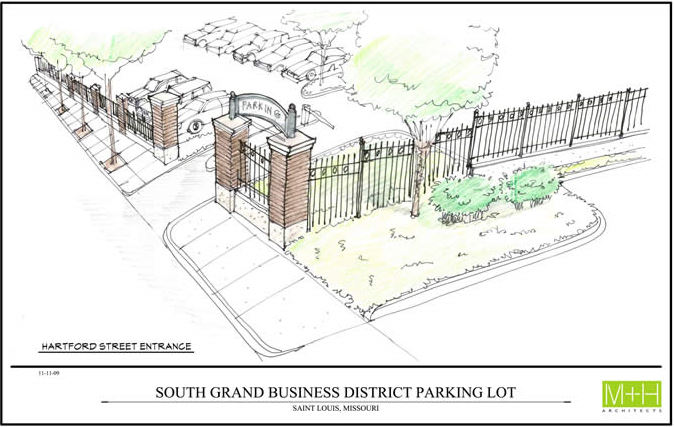 New street trees, curve bump outs, etc are planned from Arsenal south to Utah. If you ask me, they should have gone all the way down Grand to Meremec, or at least Chippewa. But I'll take baby steps over the status quo. Here are some drawings of the plans: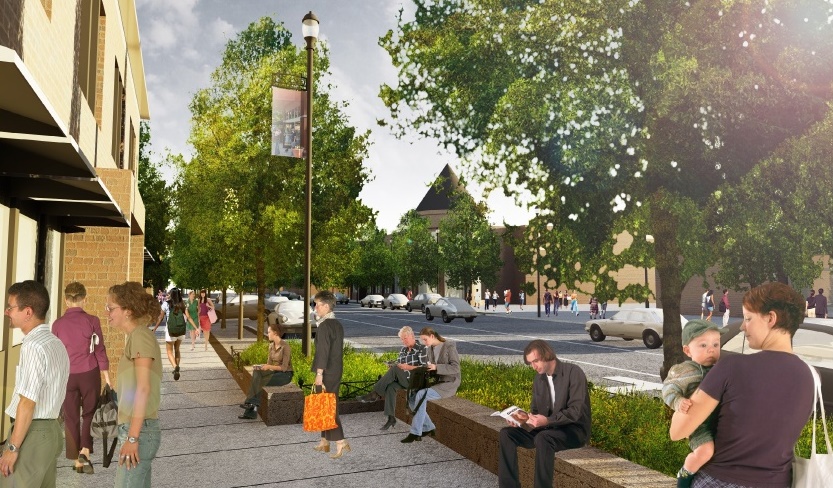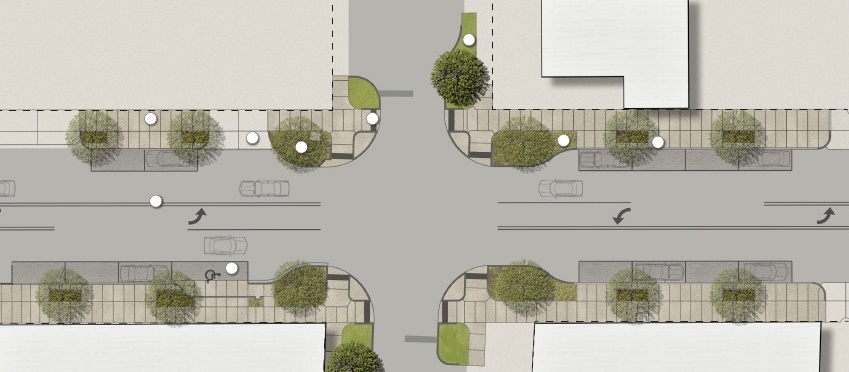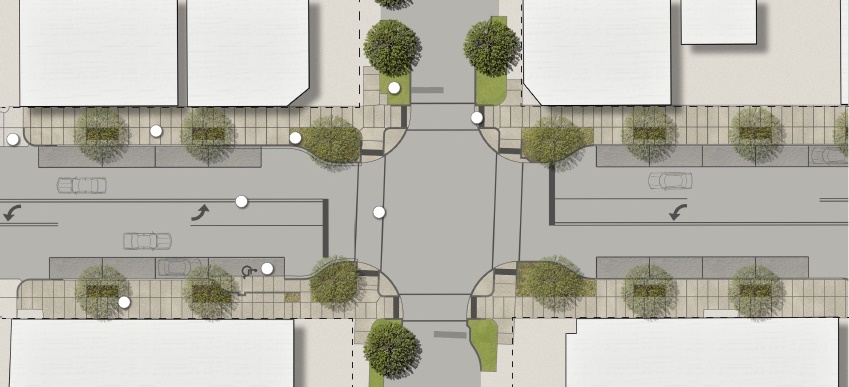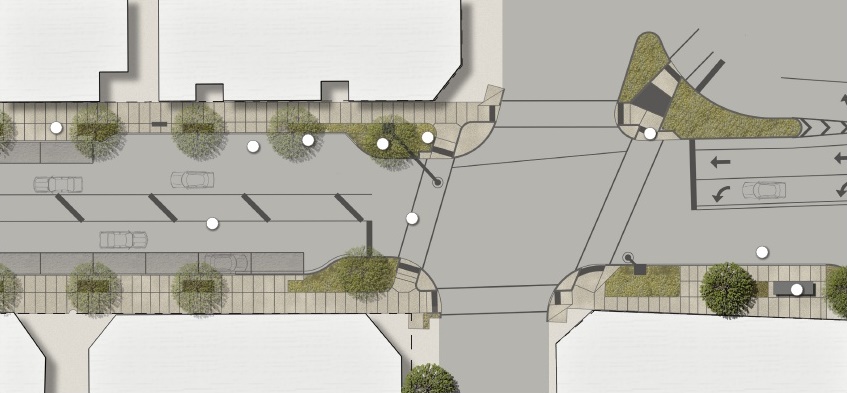 The work on the east side of Grand is nearing completion, and the western side is undergoing major construction

One of the best TGS news items of the last 10 years is the rise of ANOTHER commercial and entertainment corridor on Morgan Ford from Arsenal to Fyler. This area is called many things: MoFo, Skinny Town or simply Morgan Ford. Several great places have sprung up and created a nice cohesive, walkable area that attracts all kinds of people. Soccer fan? Check out Amsterdam Tavern.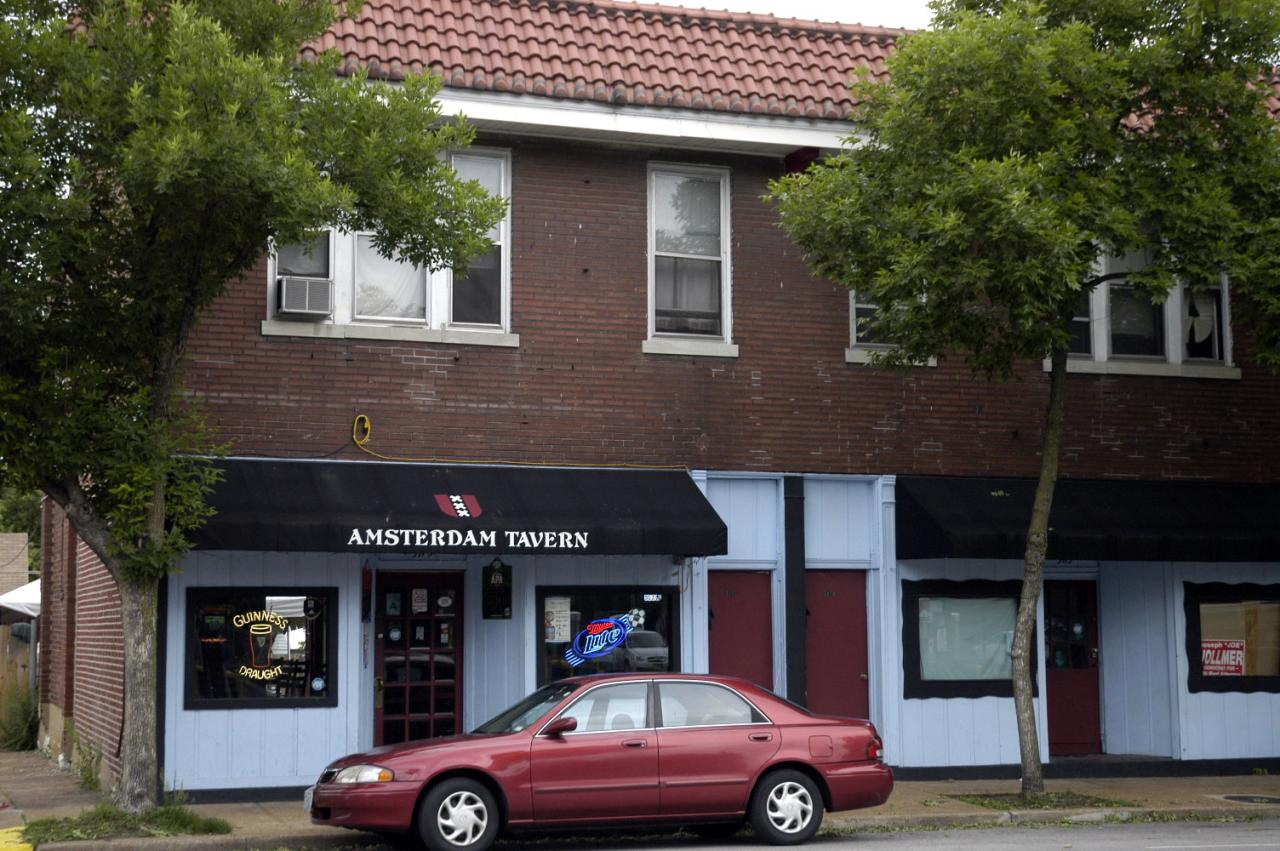 Typical friendly South City bar? Check out Tower Pub.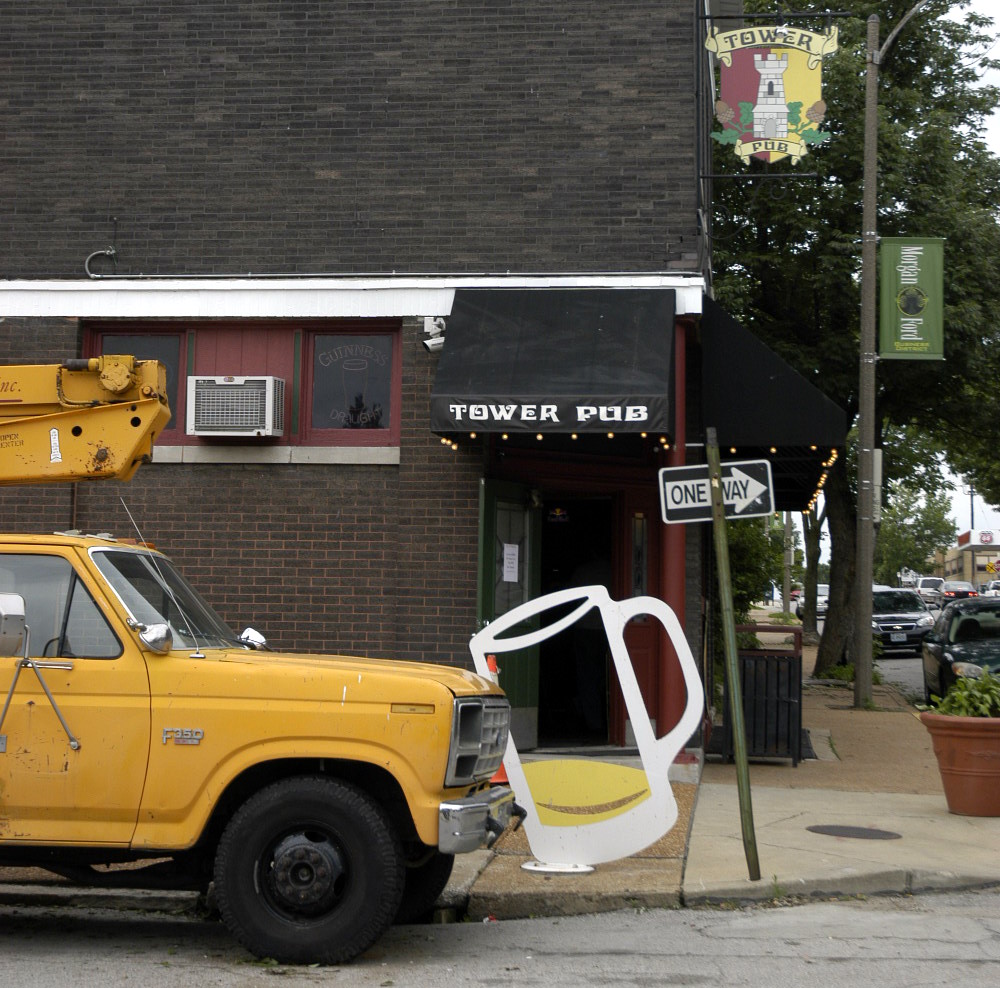 For some of the coolest mid-century mod stuff in town, check out Things from the Attic.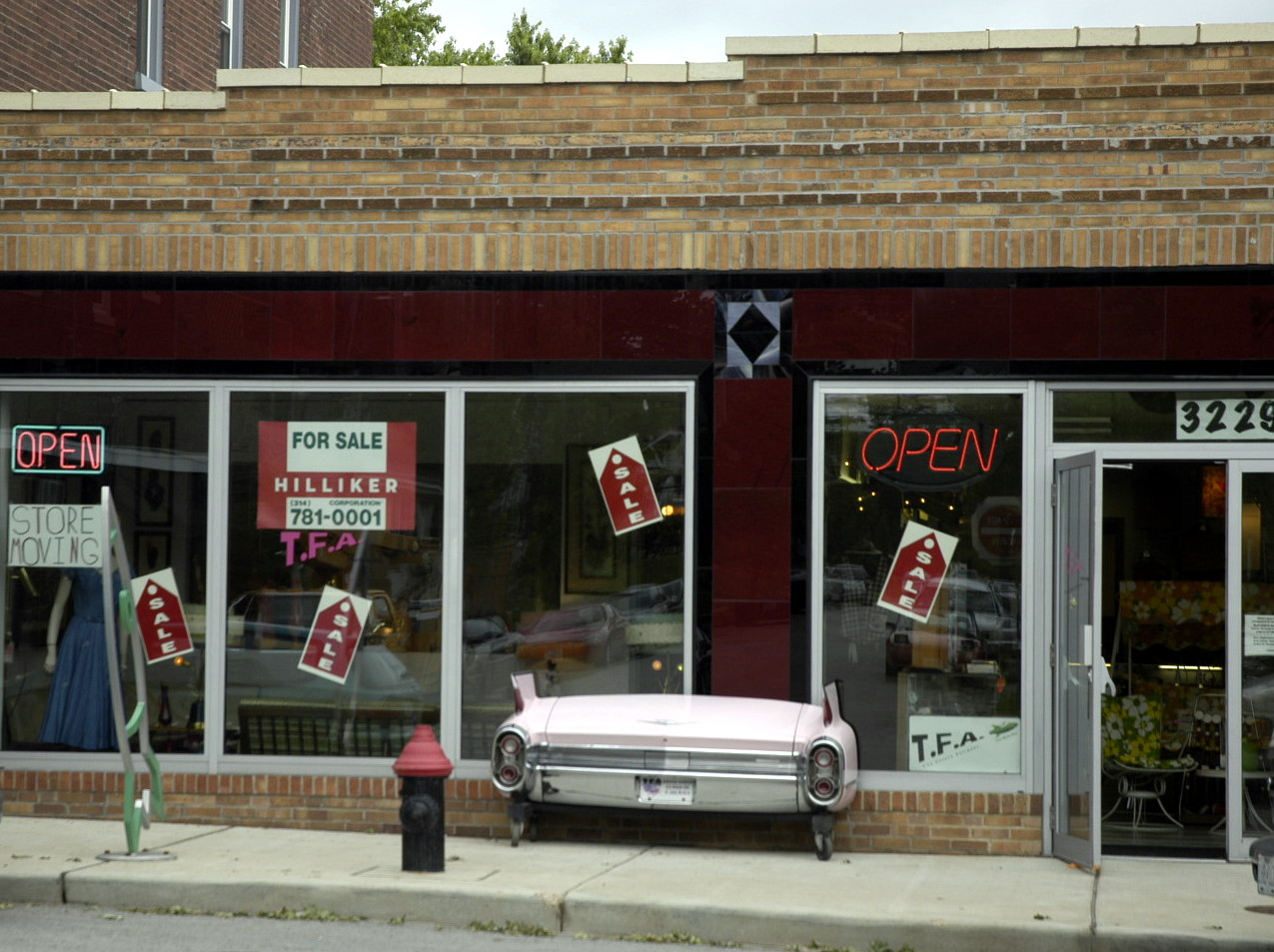 Tin Can, 3 Monkeys, Local Harvest Grocery and Cafe, Grove Furnishings, Plaza pizza, pastries and donuts and Stella Blues are also good calls for fun along this emerging strip.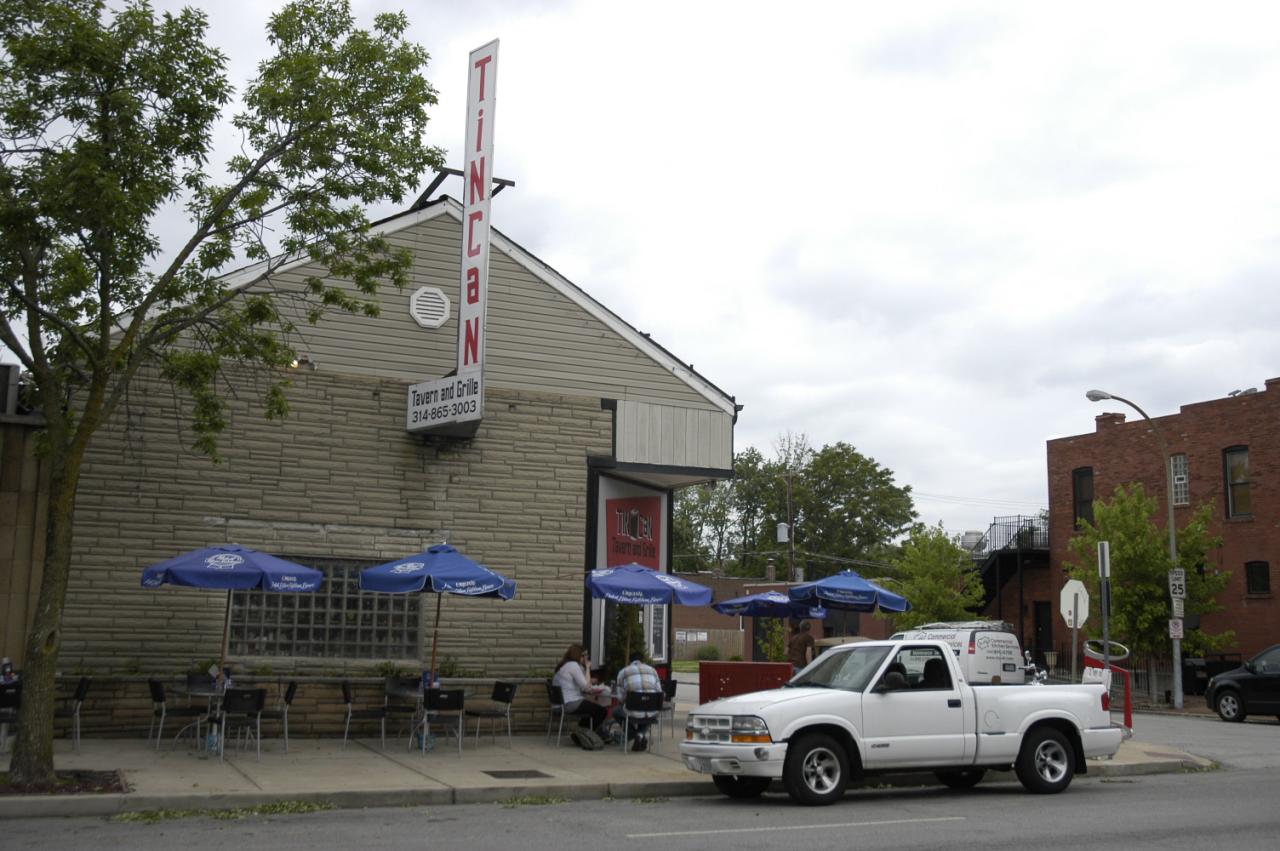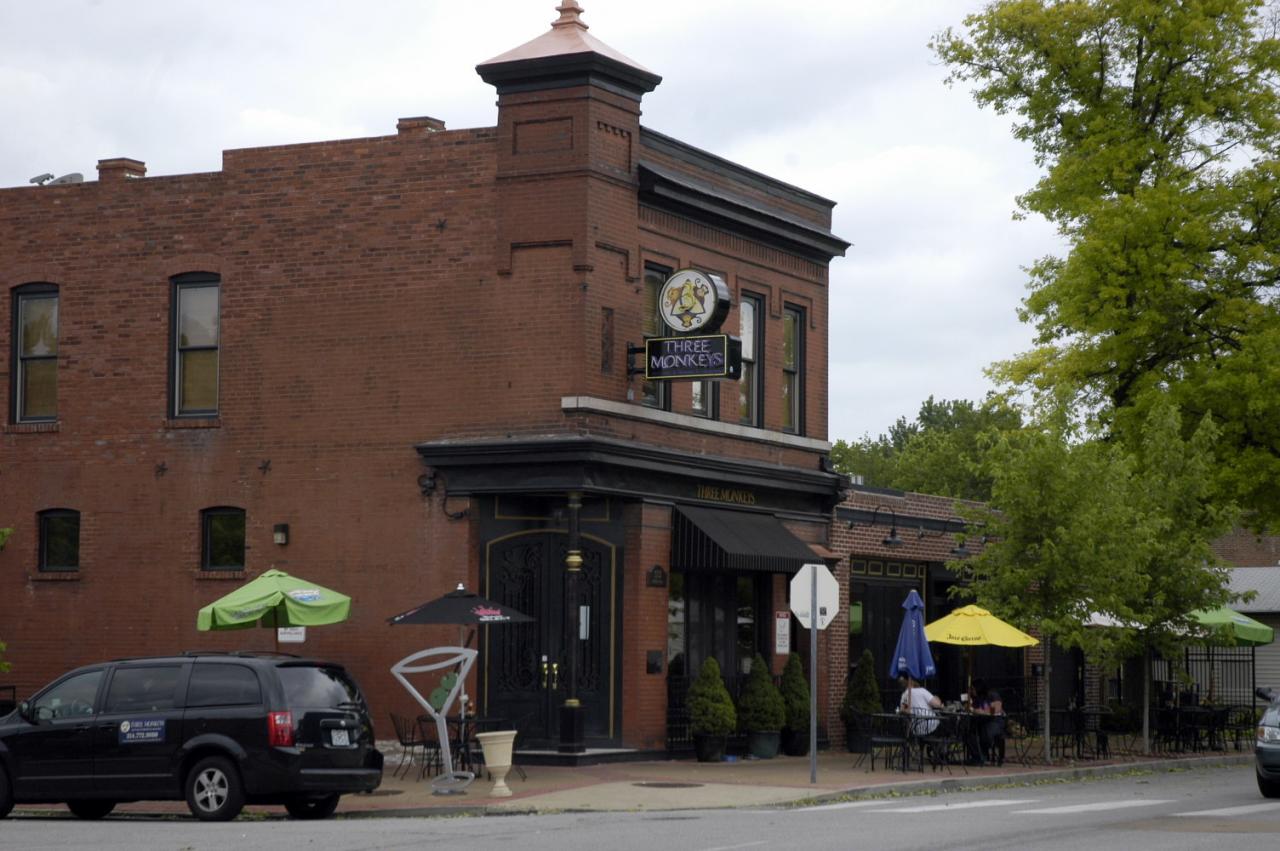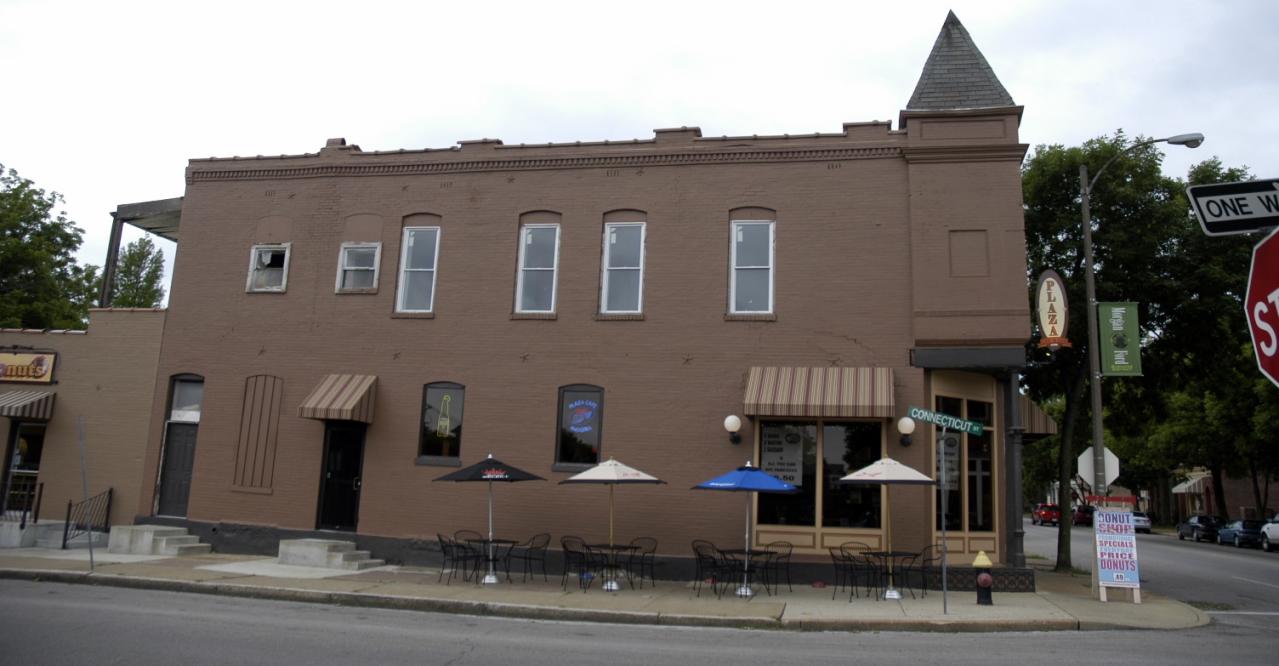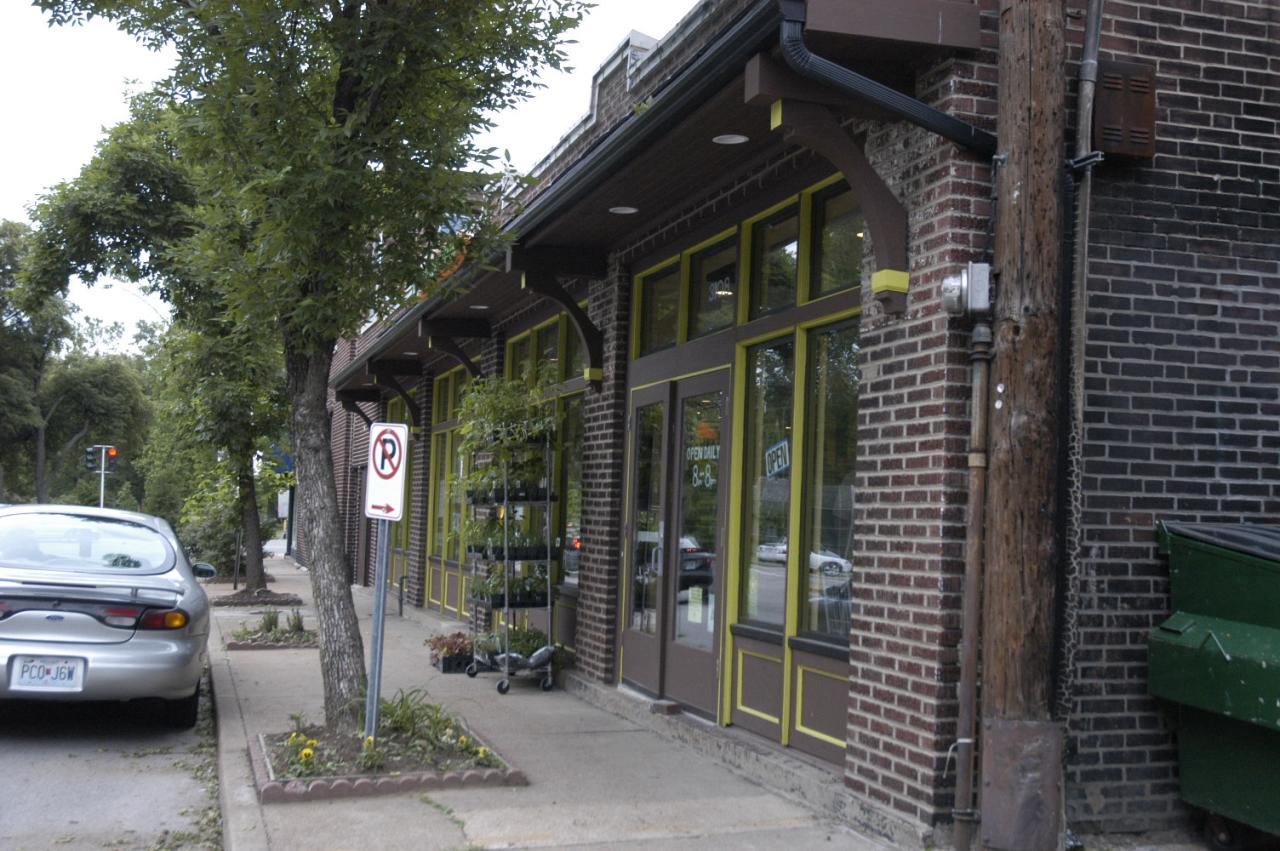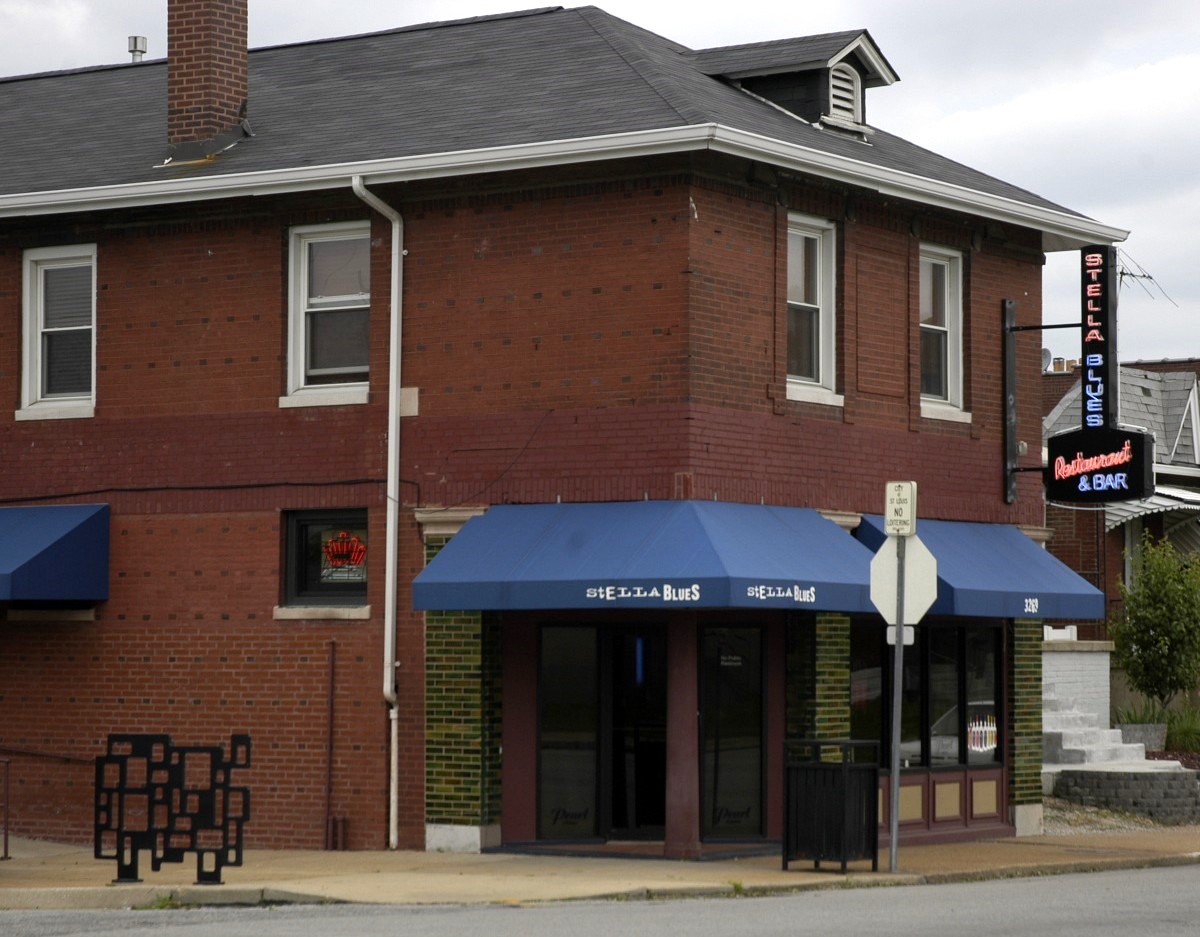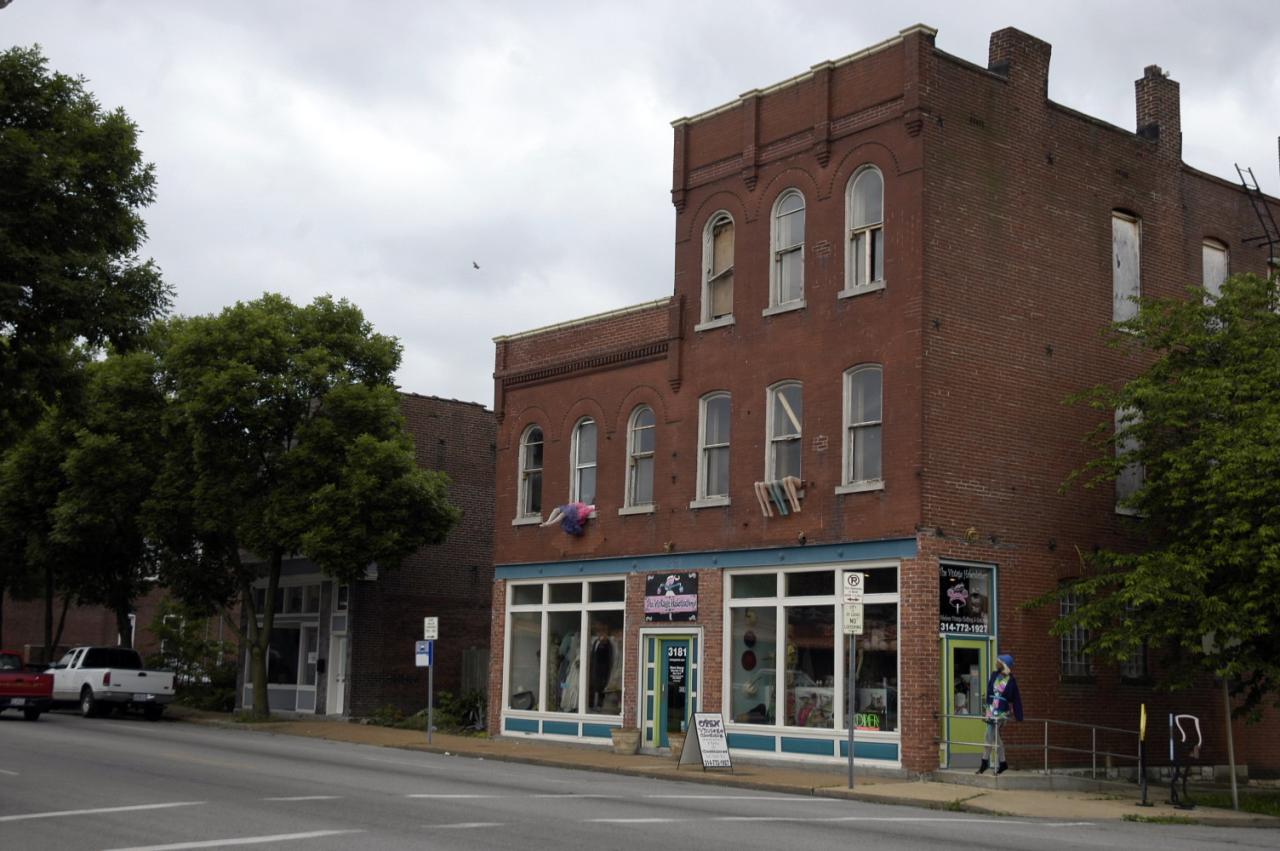 Public sculpture installations along the strip add to the vibrant feel of this street. This one sits in front of a coin op car wash. For more examples of the street art, check out this site.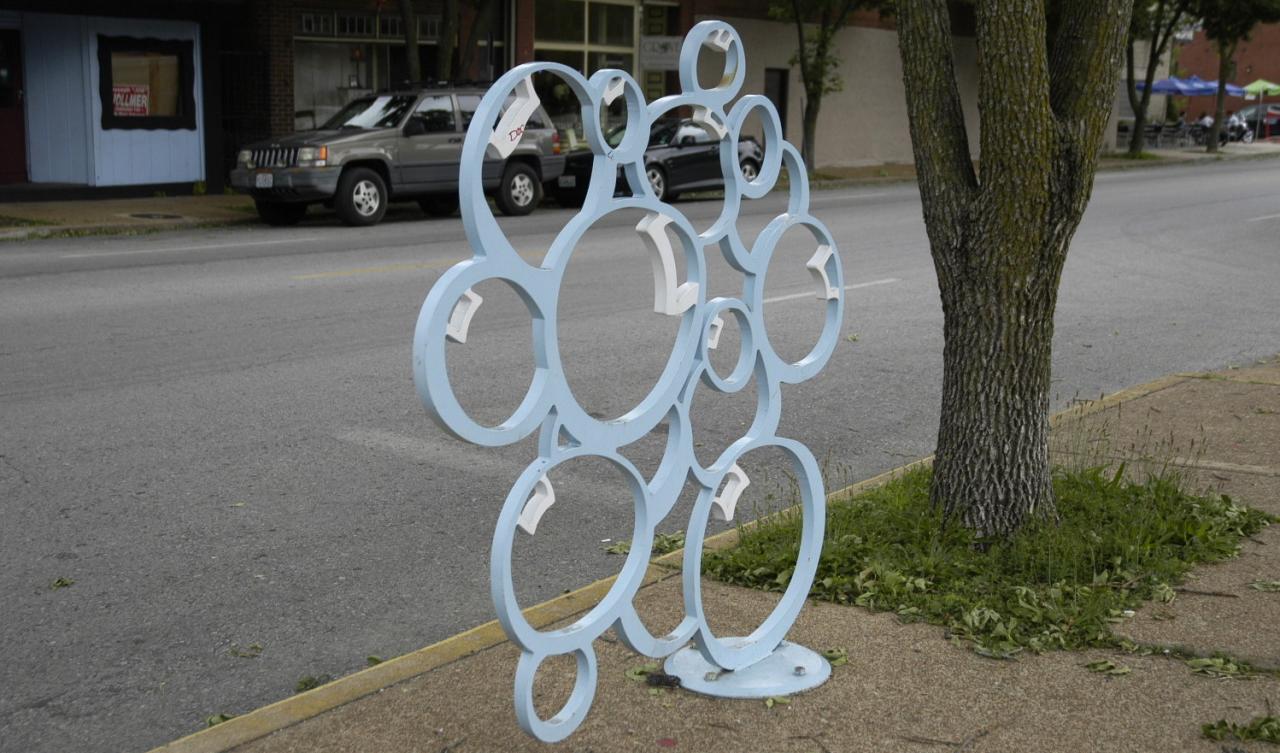 And, AND, there is also intraneighborhood business and entertainment that is of equal value to the main commercial corridors. Hartford Coffee, Oak Hill True Value Hardware at 4100 Connecticut, Black Thorn pub at 3735 Wyoming, Gustine Market, A Walk in the Park Pet Grooming/Boarding, etc.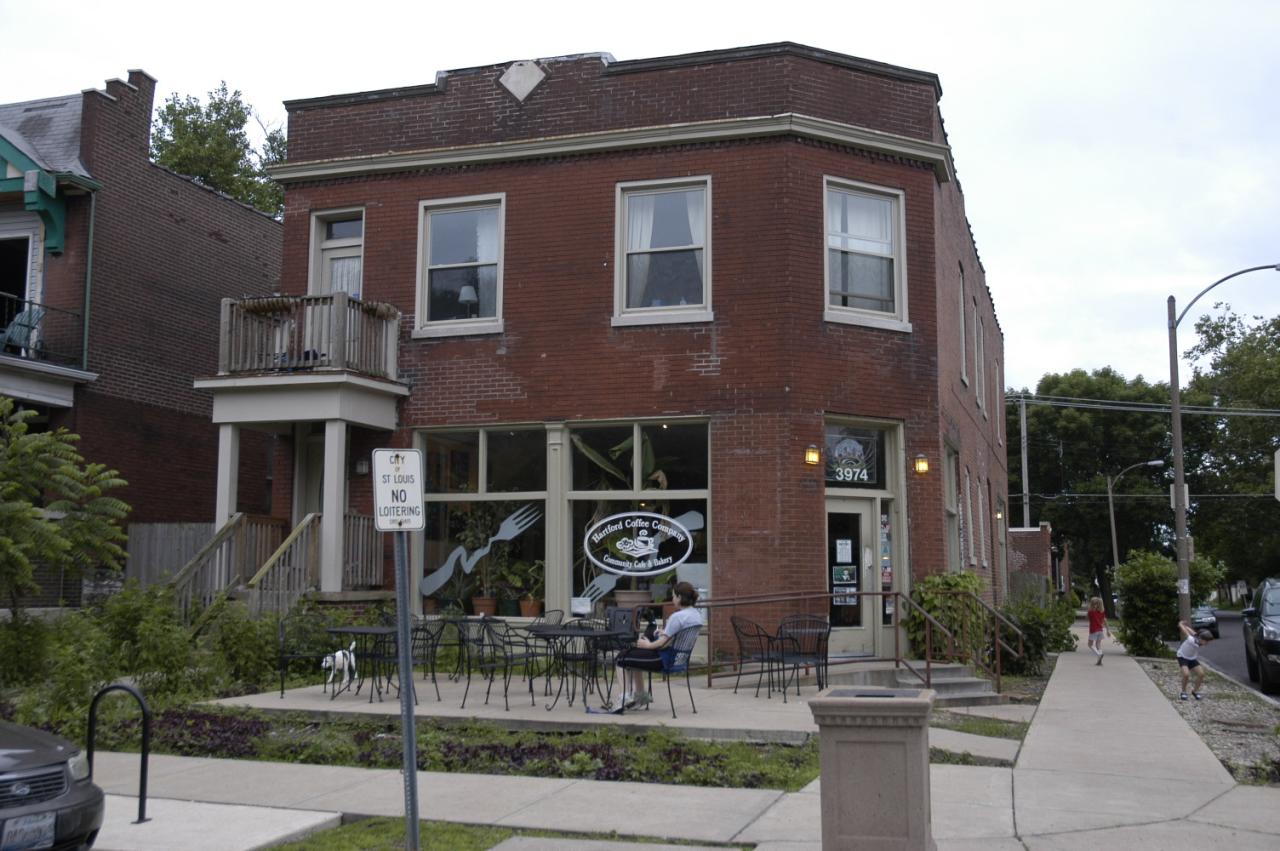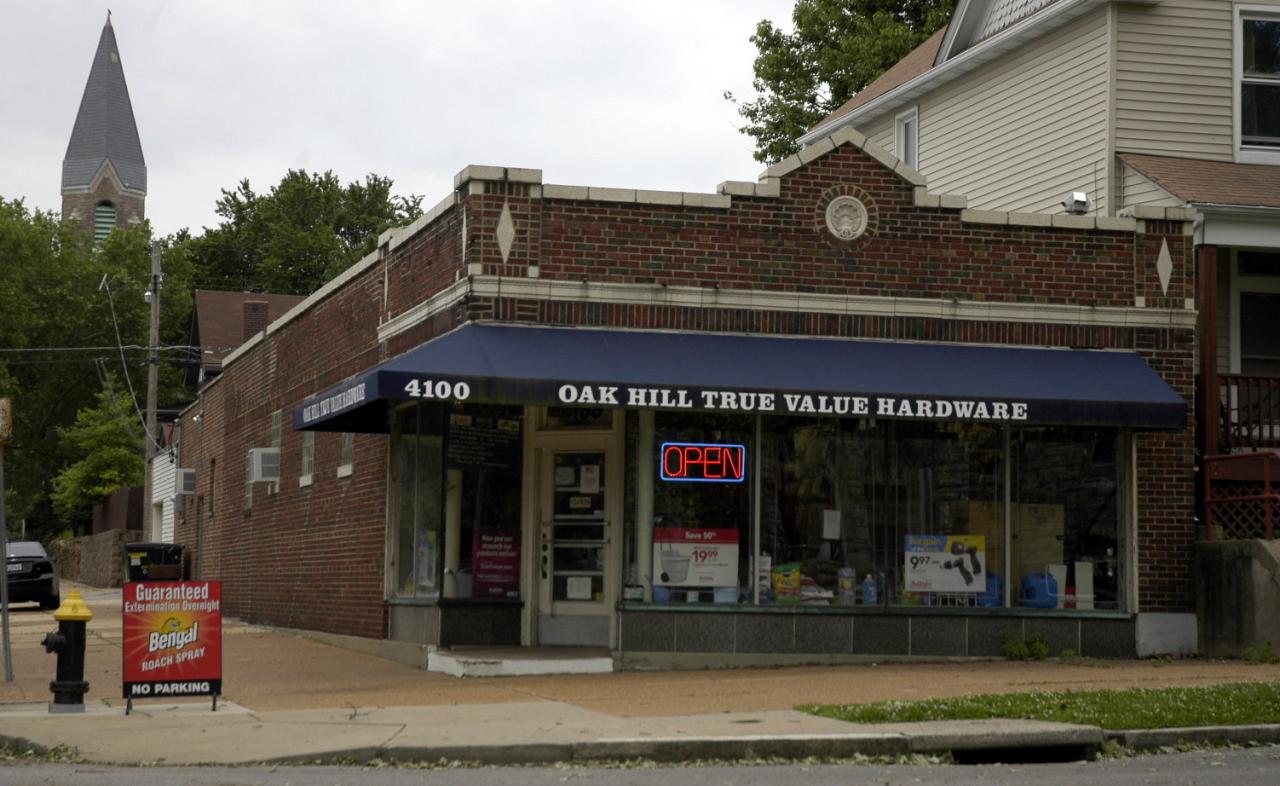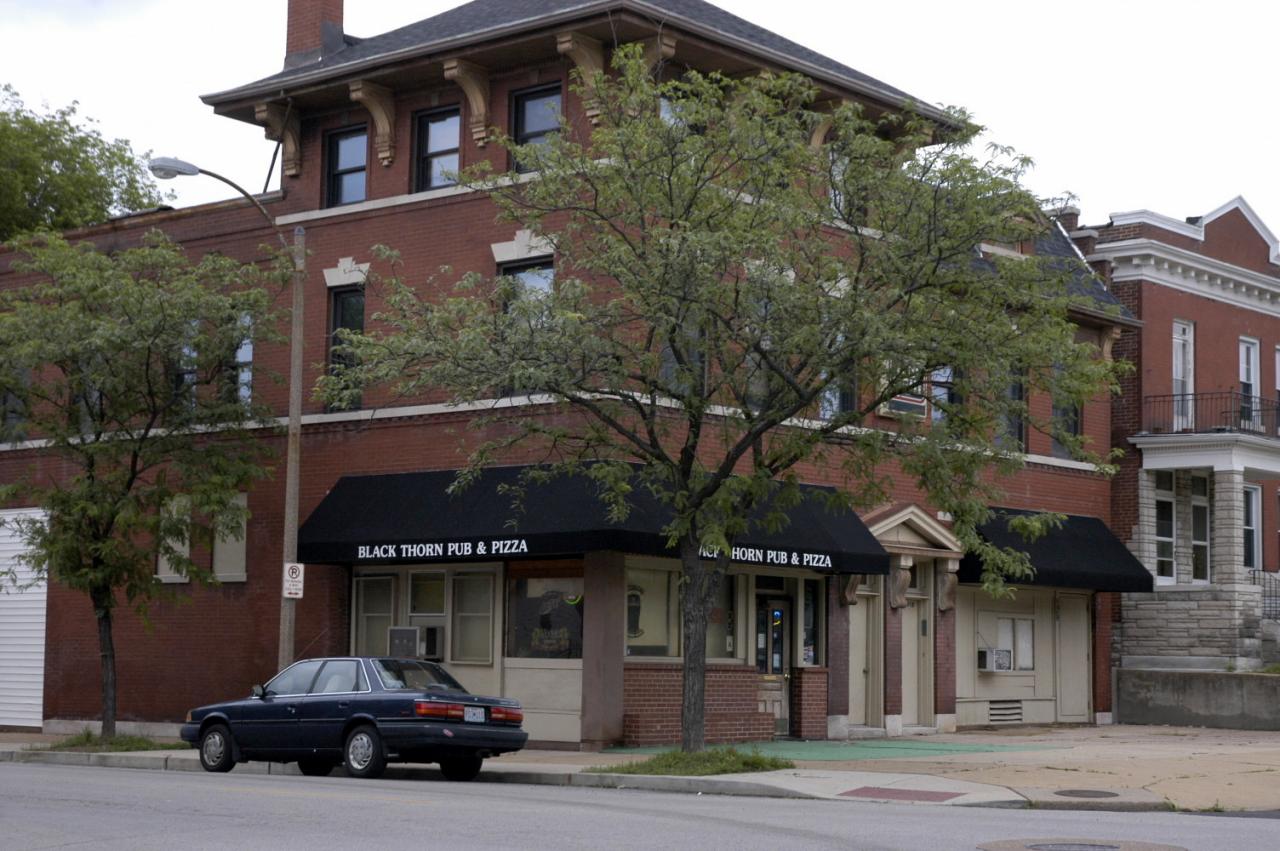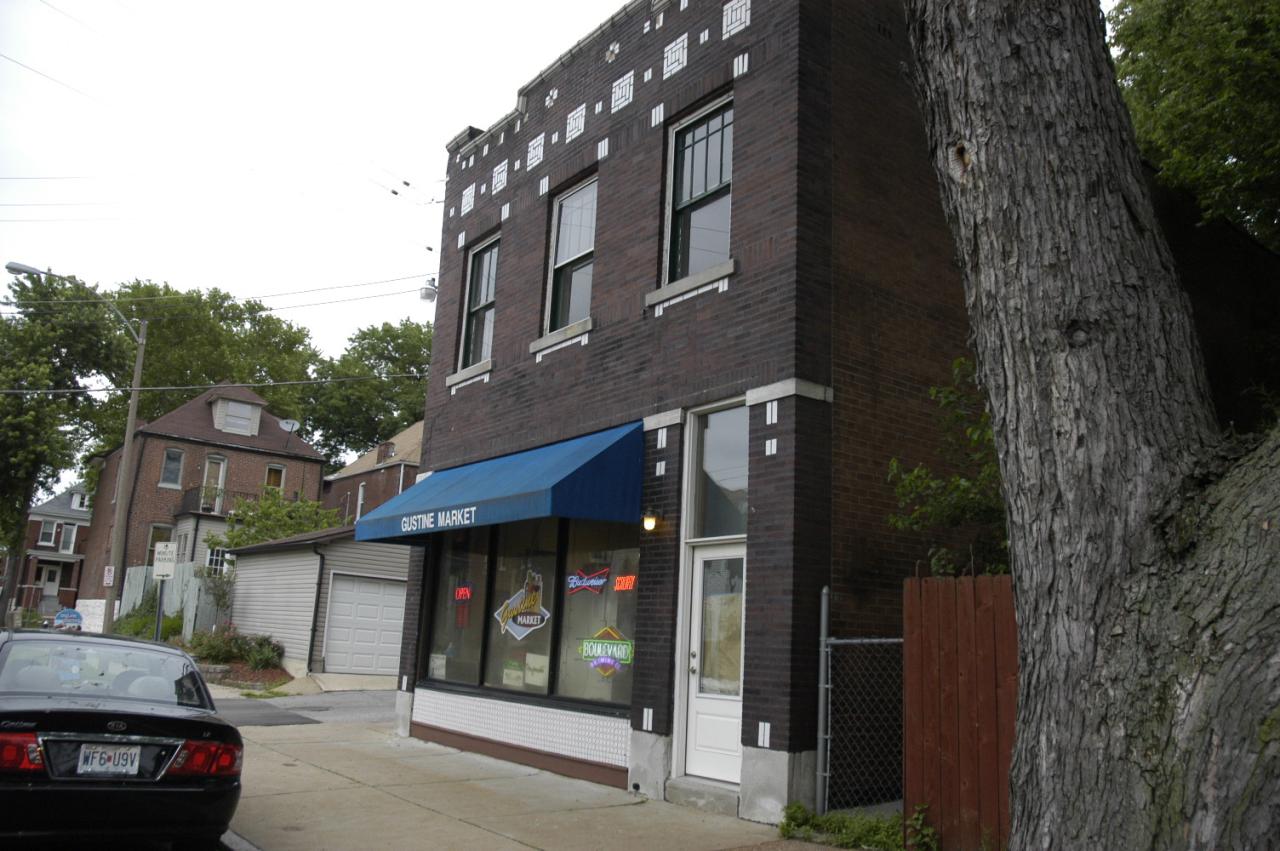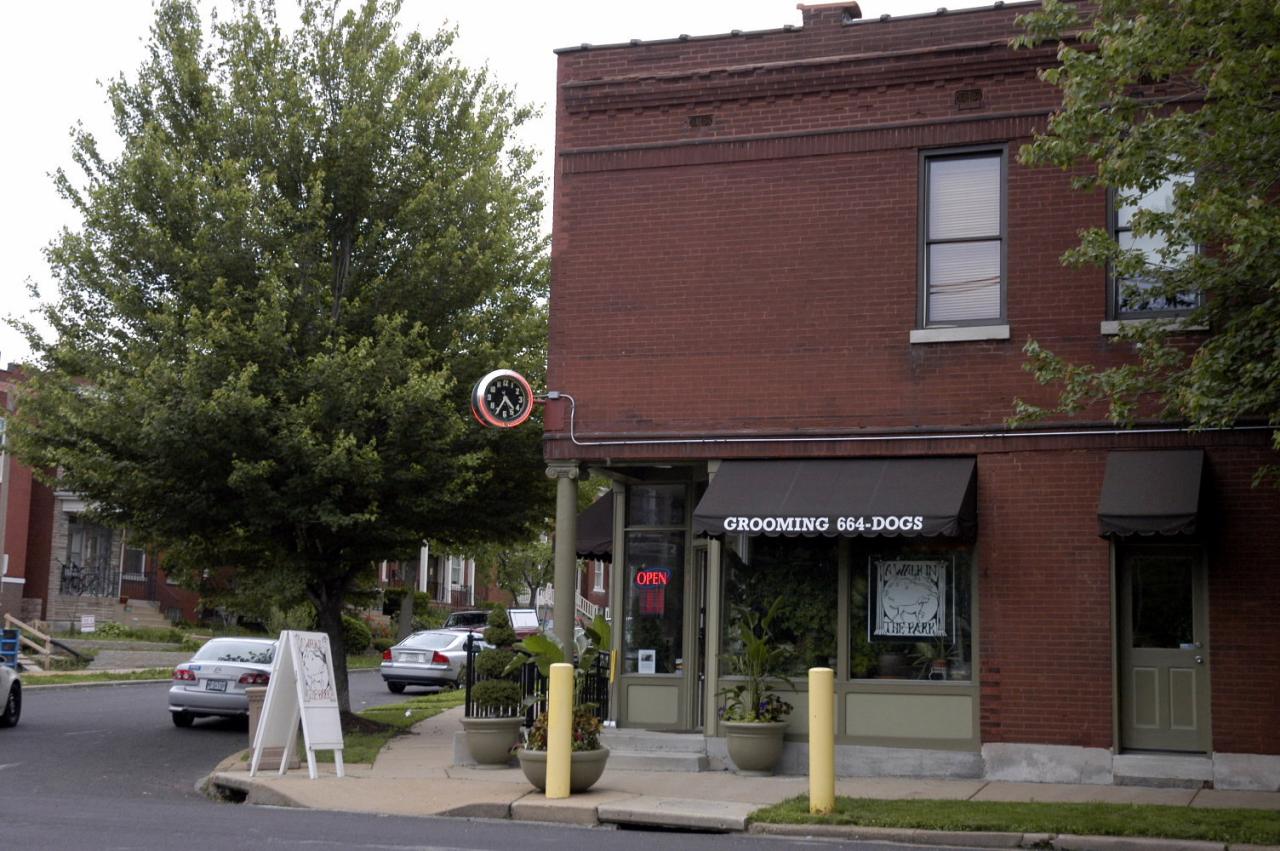 A couple other TGS businesses are worth mentioning including Carl's Service which is home to one of the tidiest, old-school automotive repair shops in the city: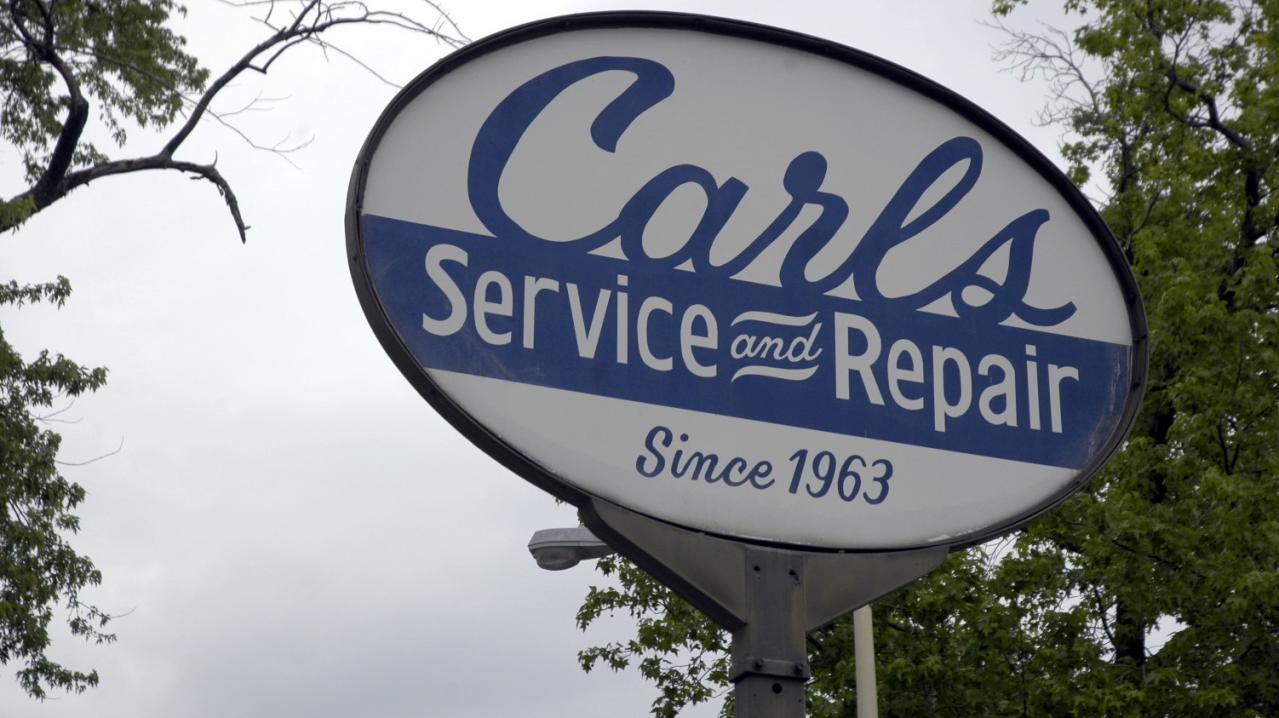 Then there's the tremendous G&W Sausage on Parker just east of Kingshighway. G&W has some of the tastiest Bavarian selections in town, and when waiting in line to place your order at the meat counter, you will be offered a cold Busch beer or if you're with the special lady, she may be offered a dixie cup of blueberry schnapps. There is nothing better than heading for the mountains while perusing choice selections of German classics! In a town that owes so much to it's German heritage, you just don't hear German being spoken…chances are good that you'll hear it here.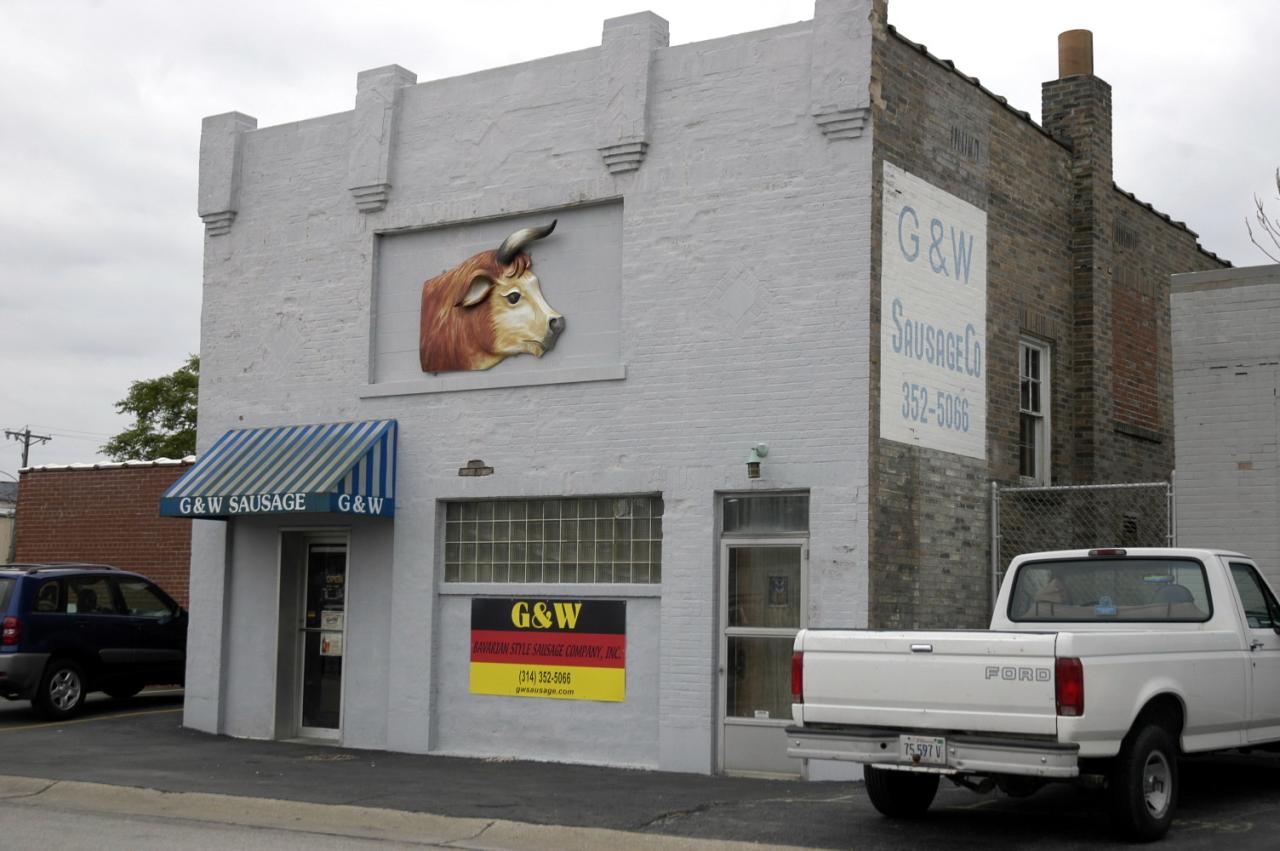 The fun just never ends. TGS is one of the most walkable, vibrant places in town. So why not live here, right? Well you've got plenty of options. From the swanky homes on Utah: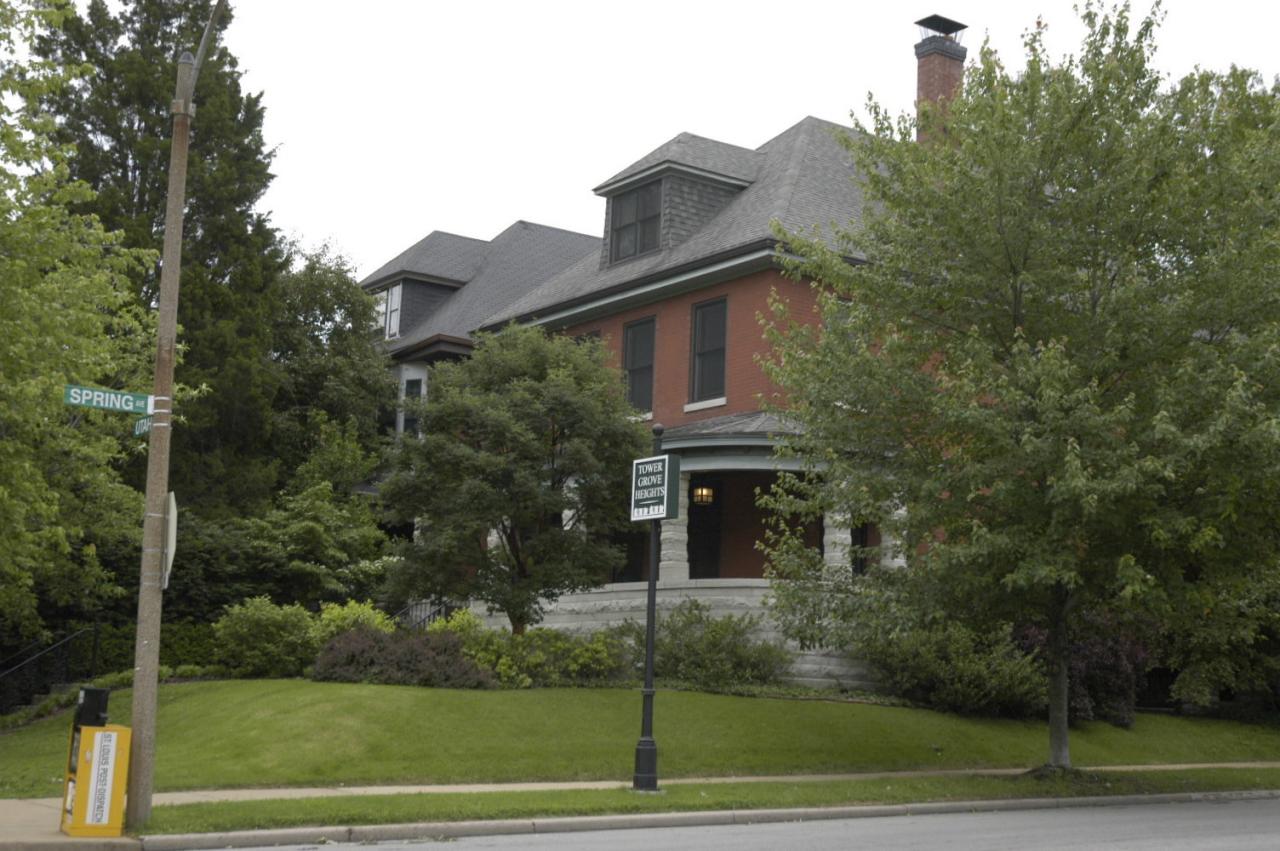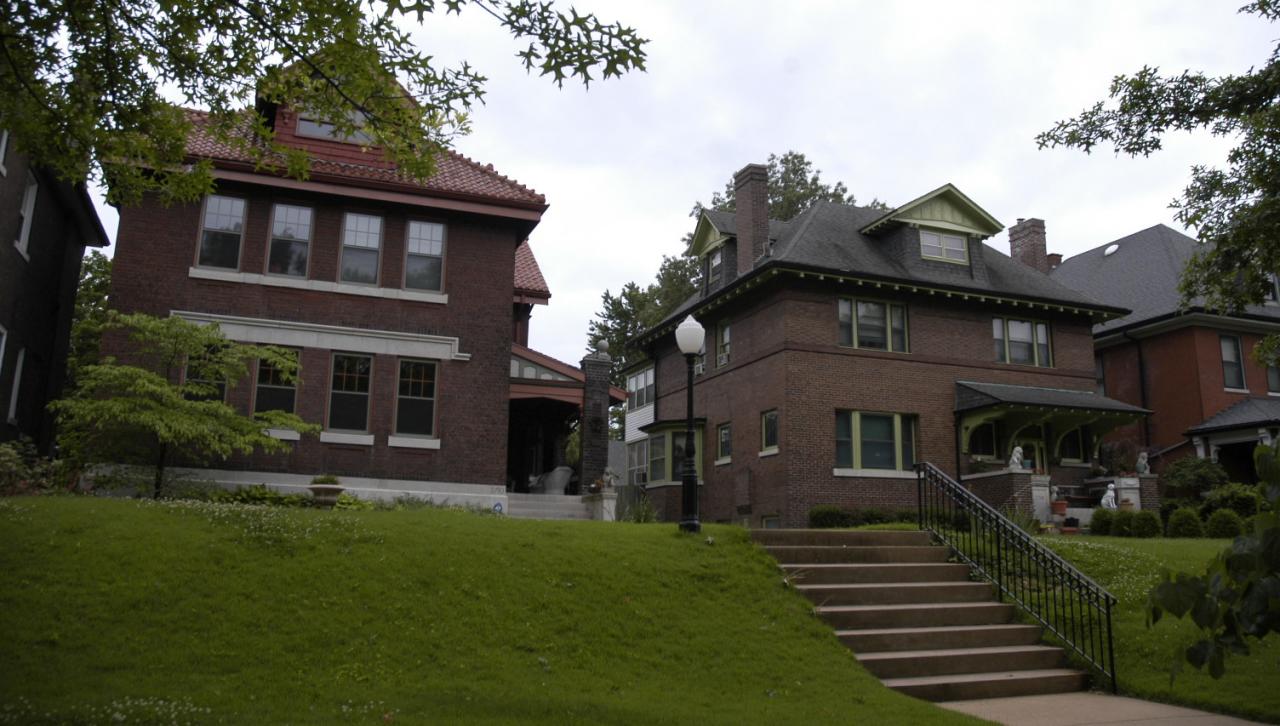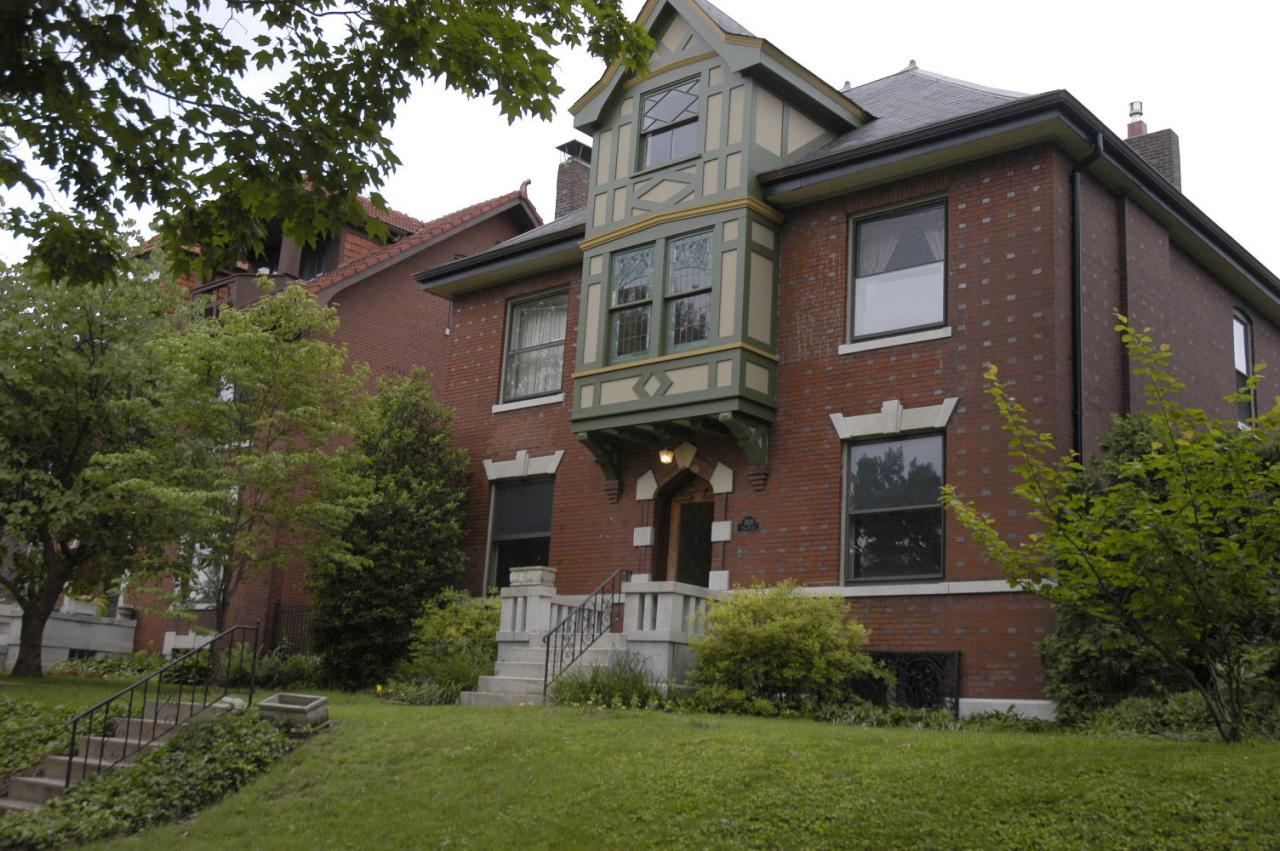 To the perfect examples of American Foursquare homes made popular in the 1895-1930 time period to the renovated 2 families, now large single family homes: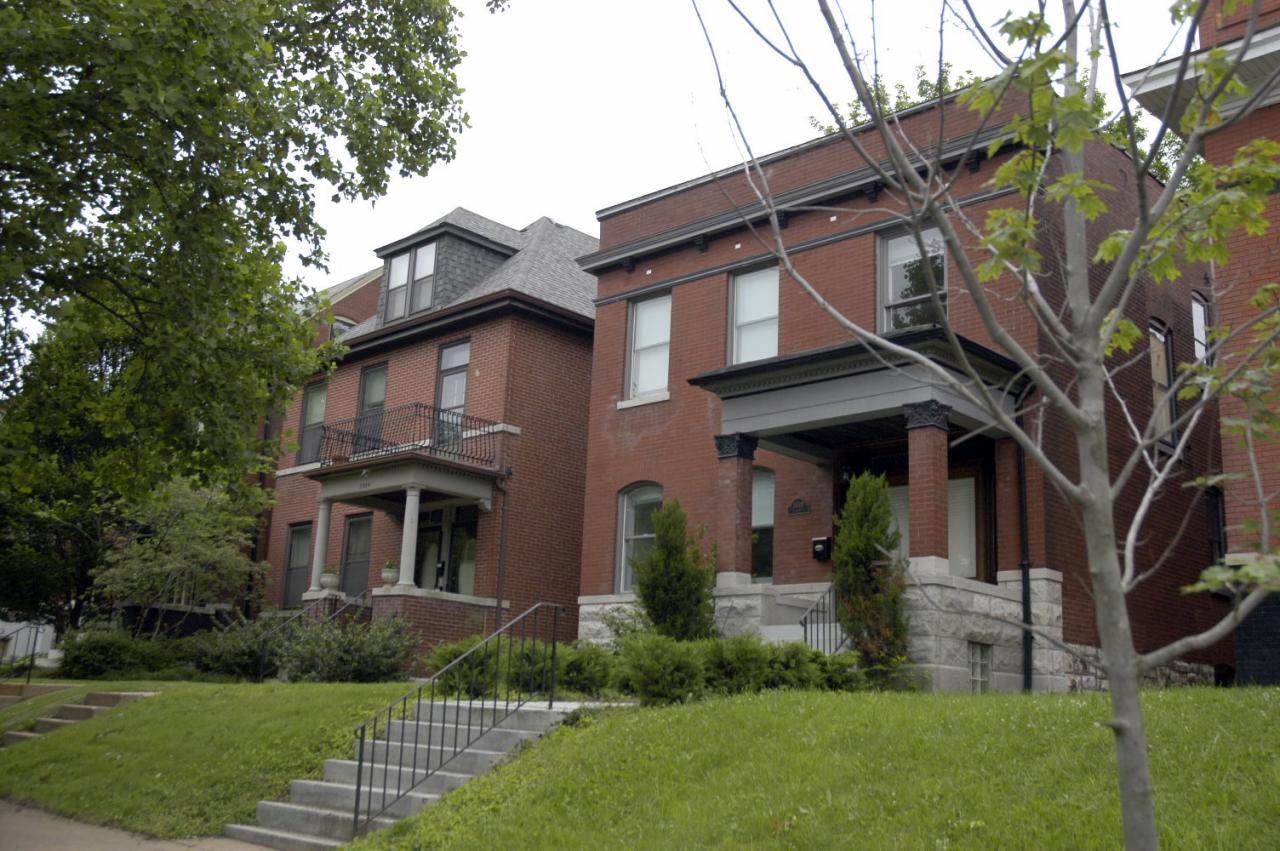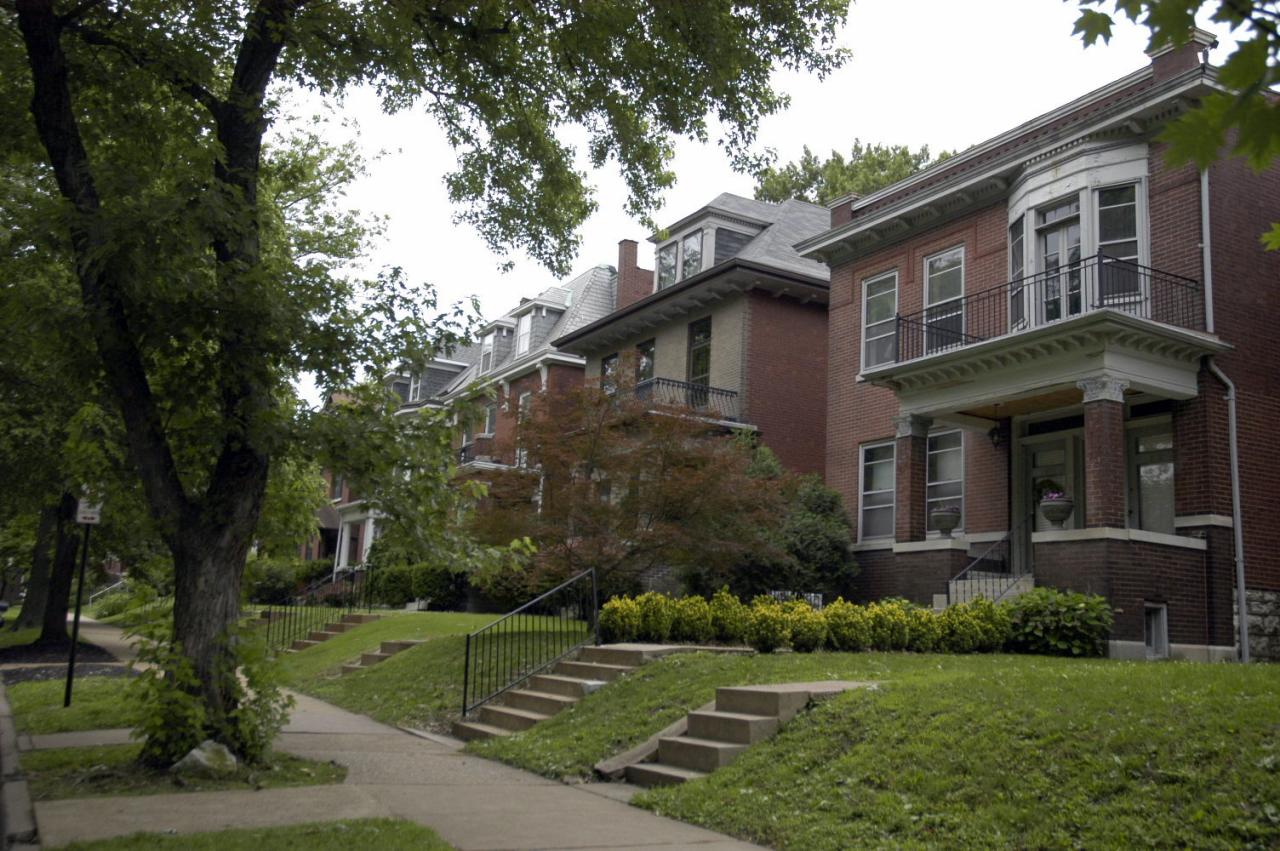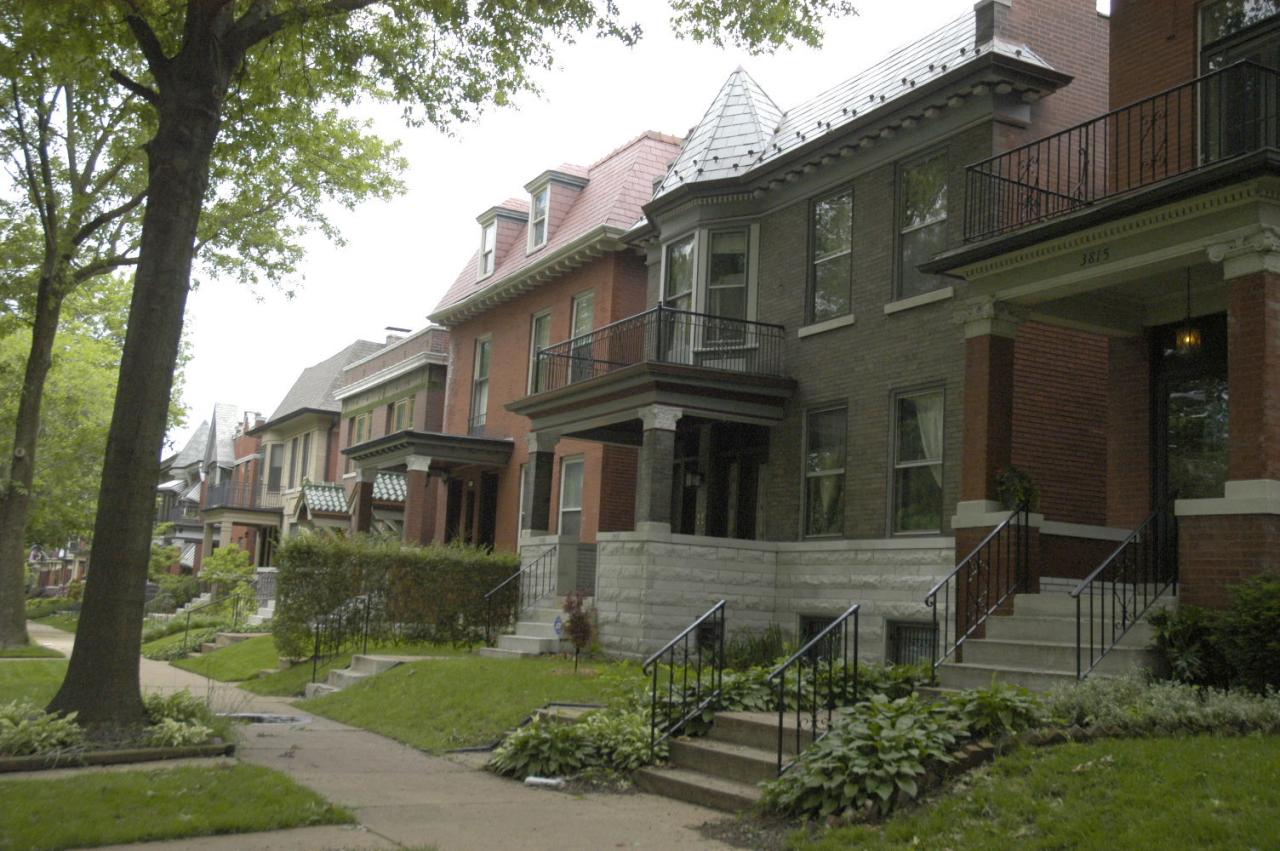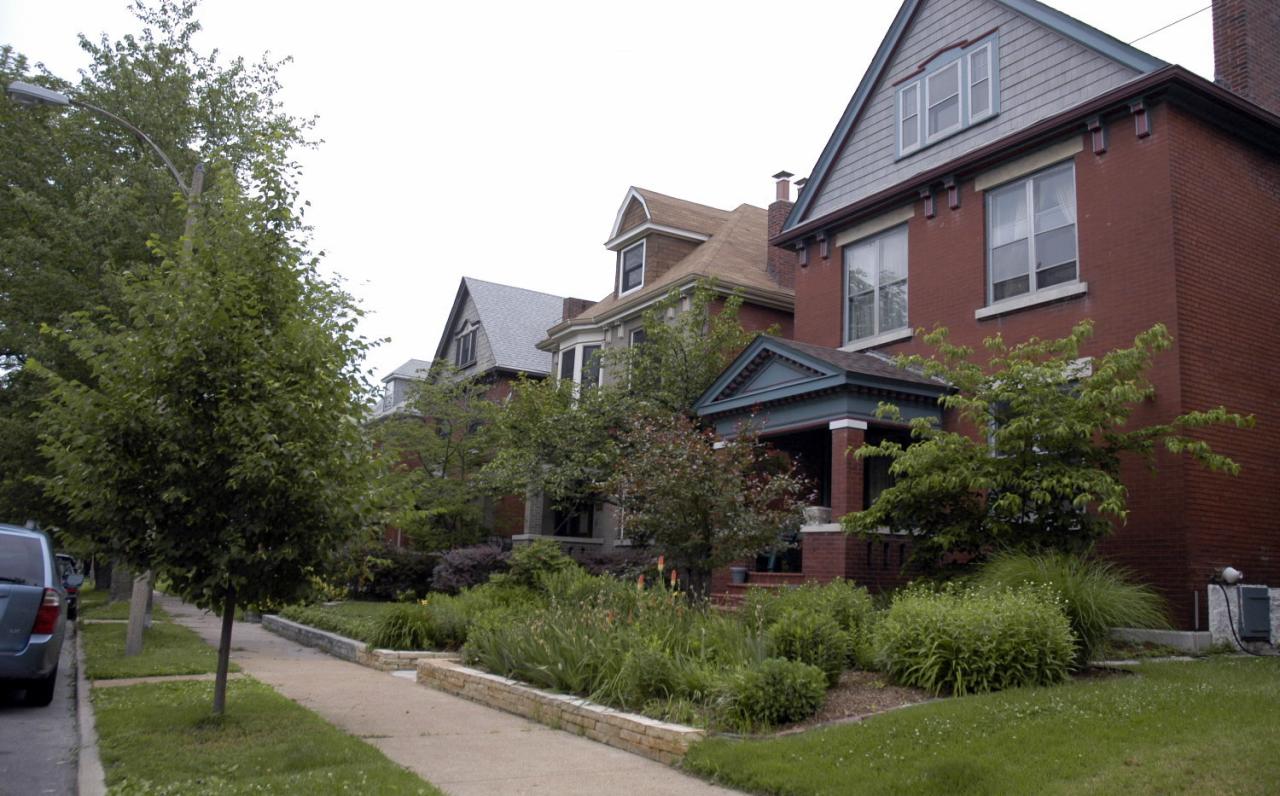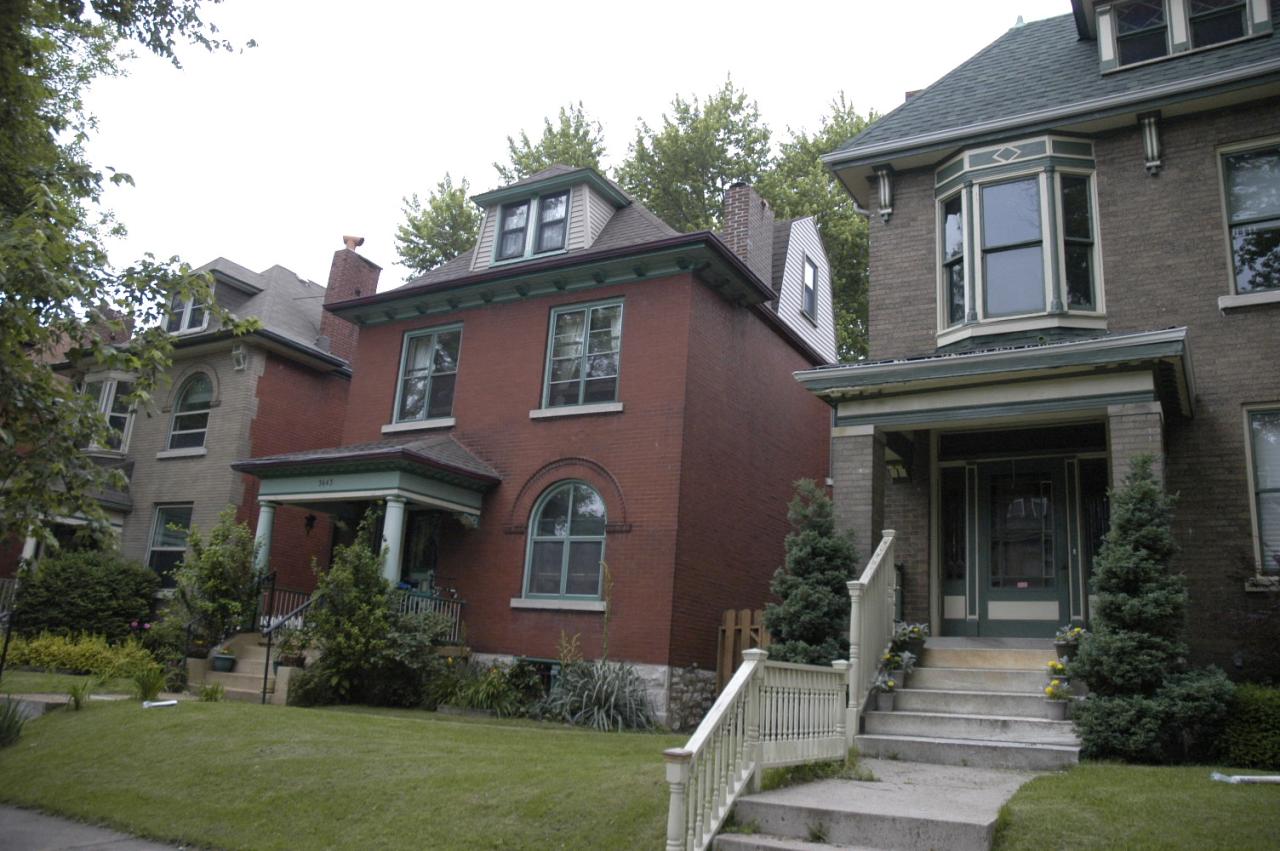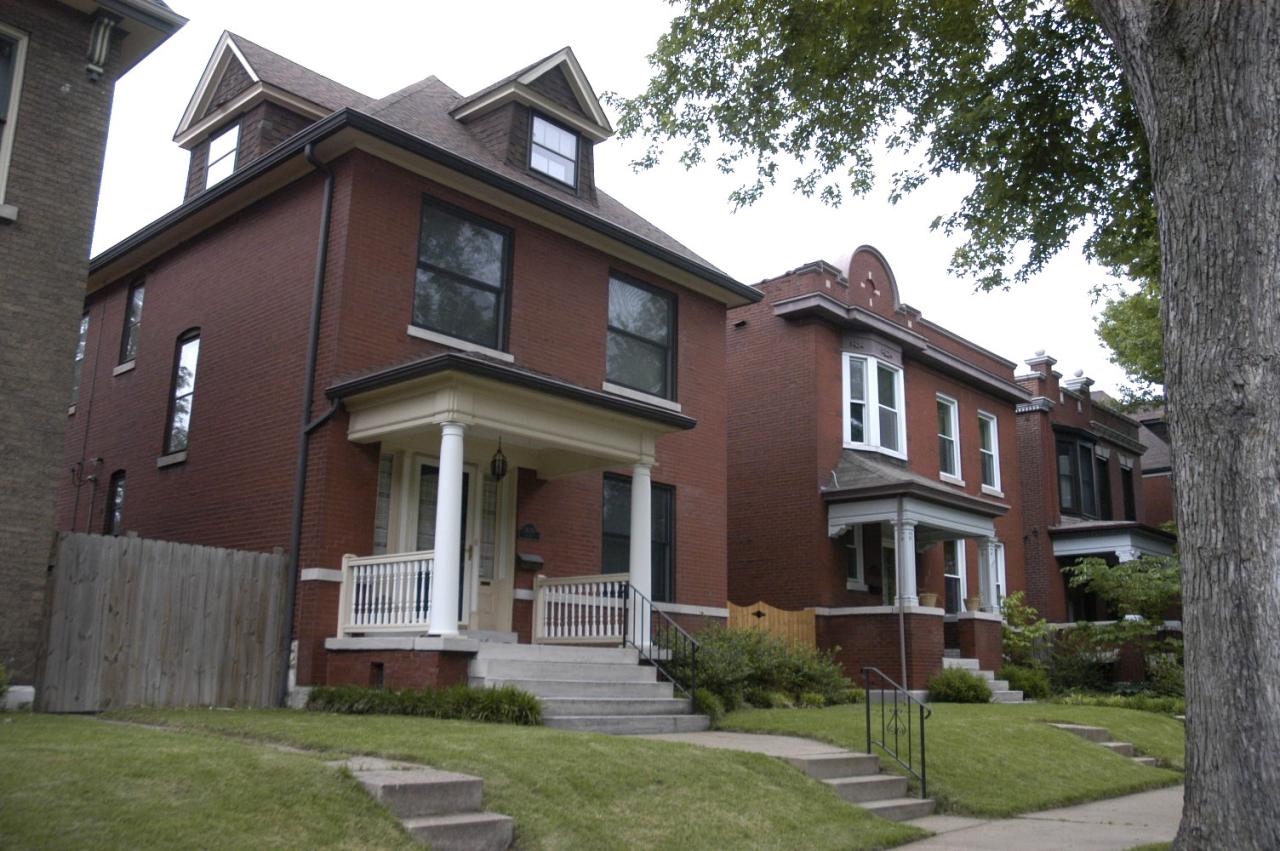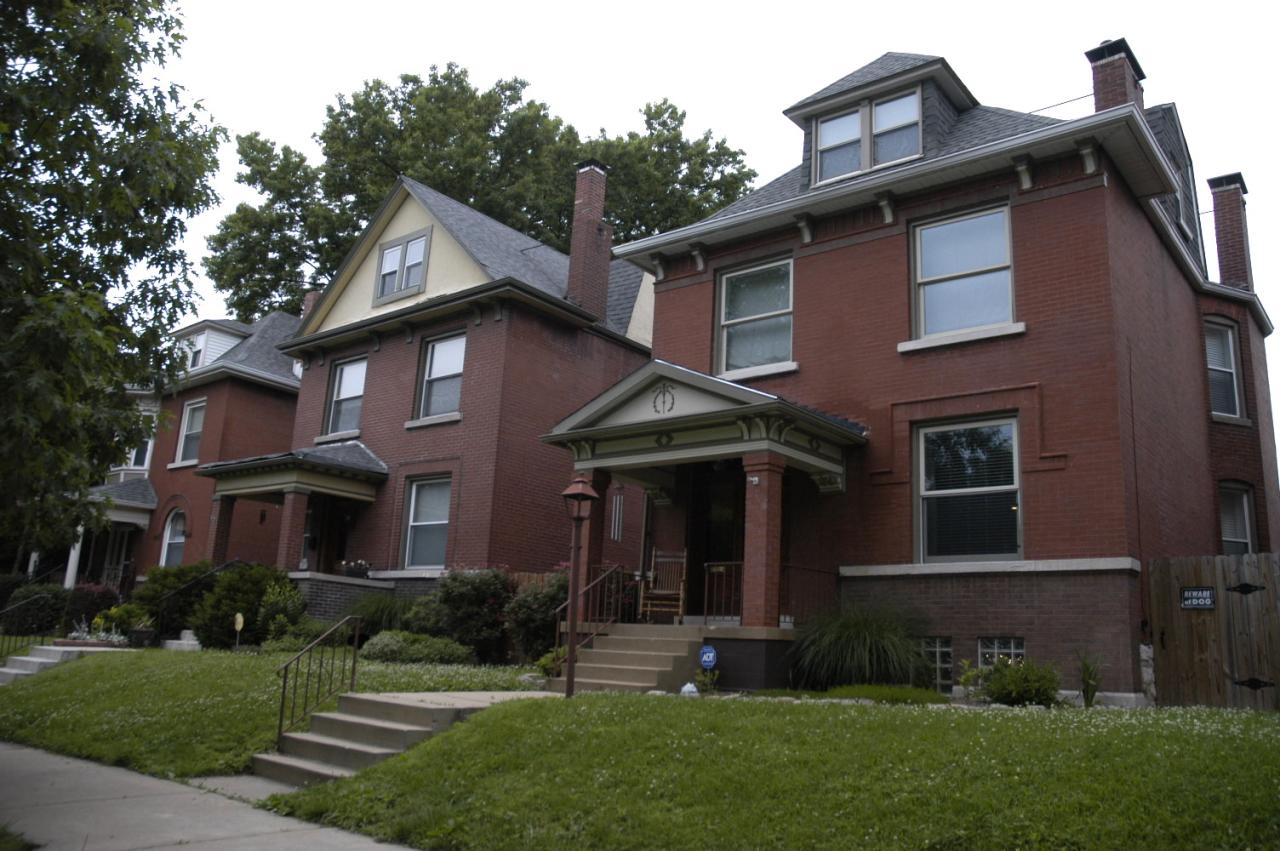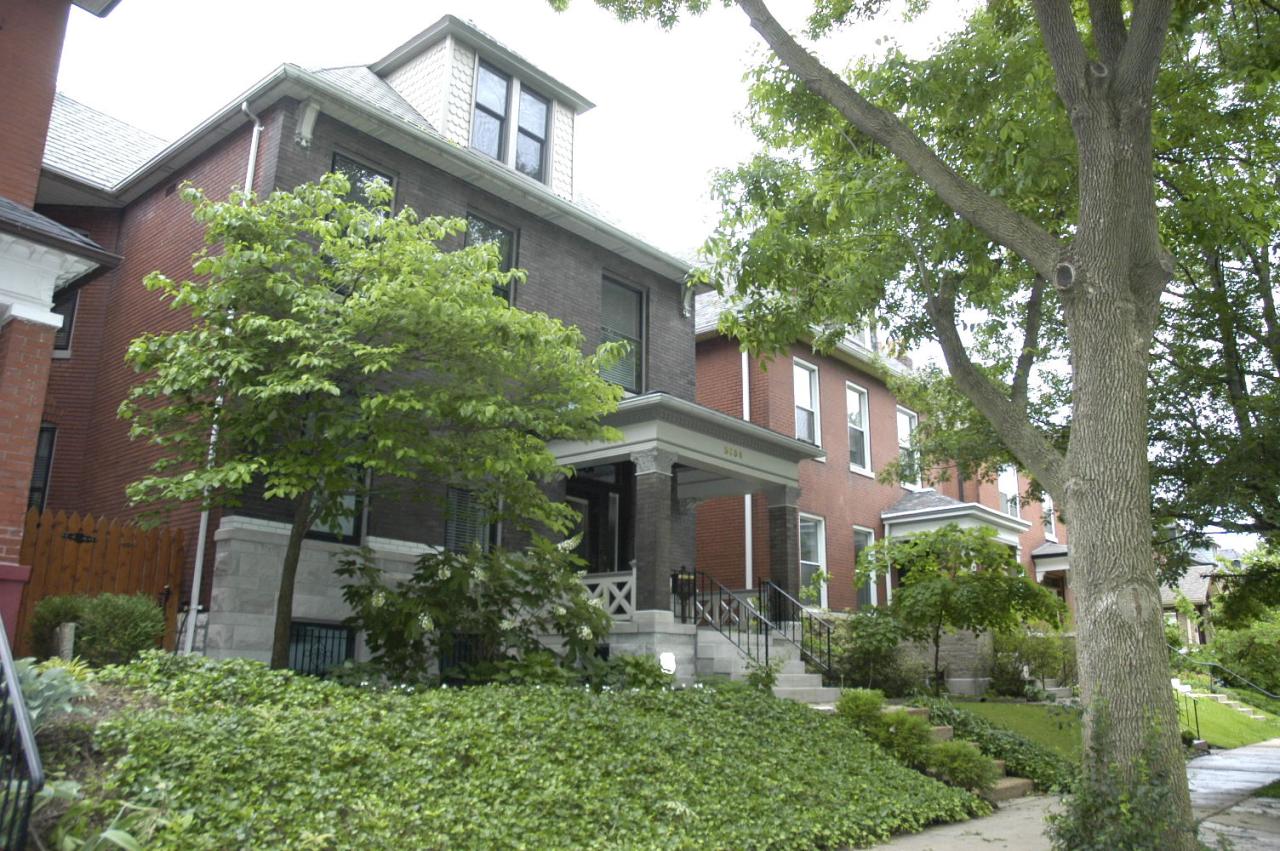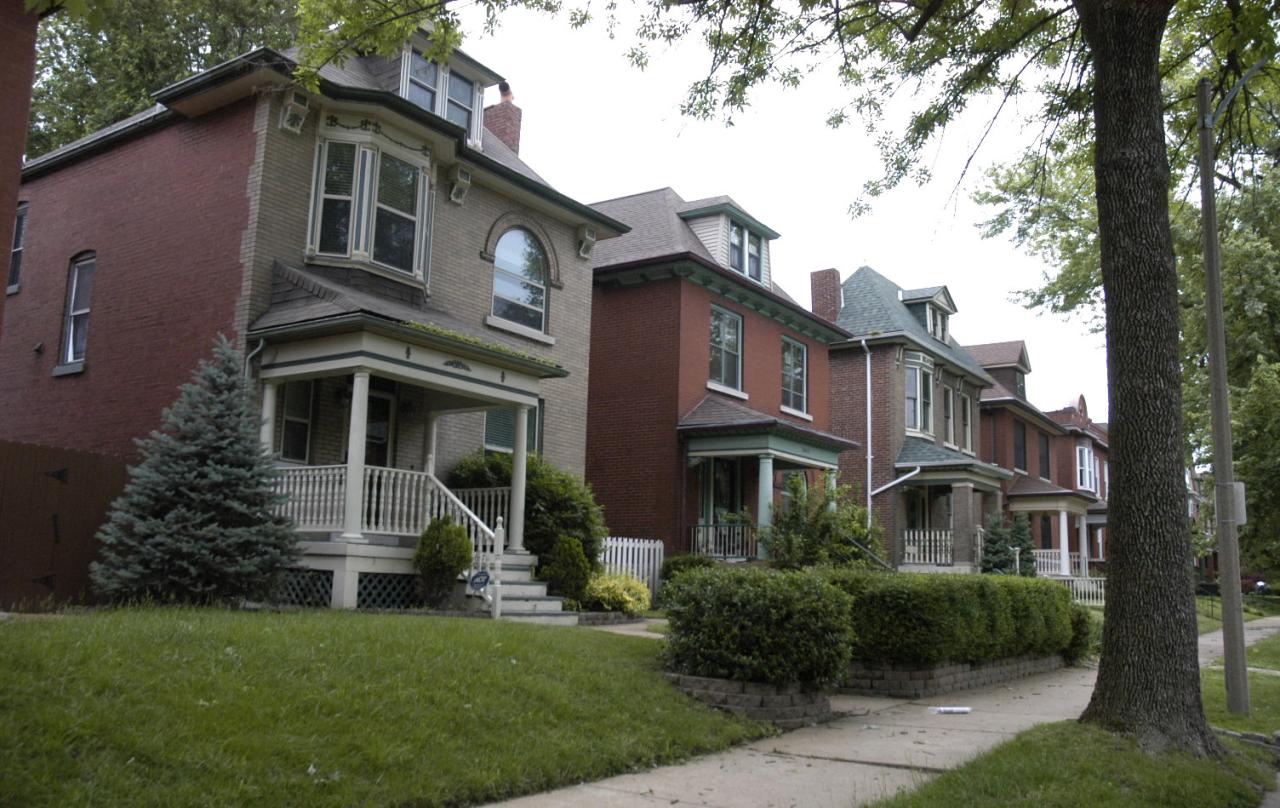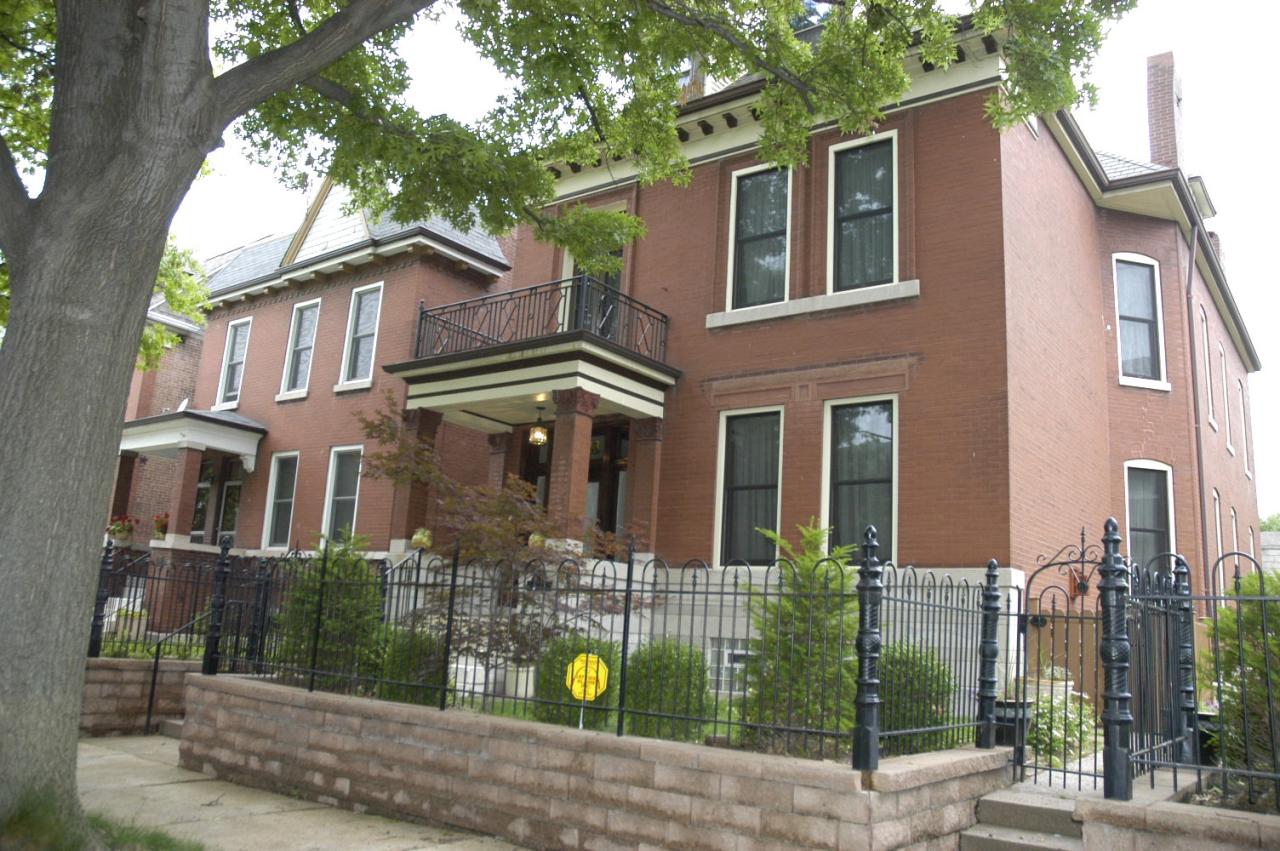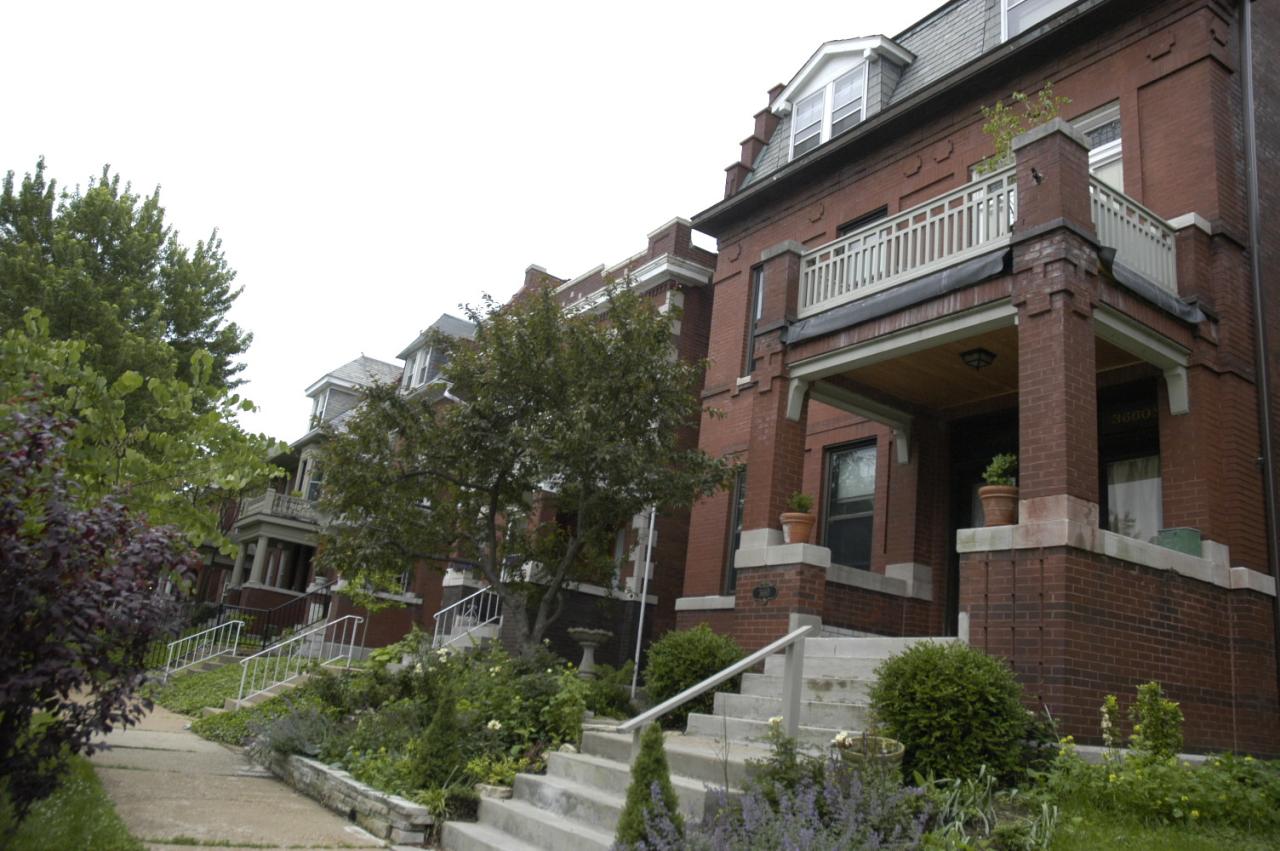 The homes on Arsenal face the park and are no less stunning: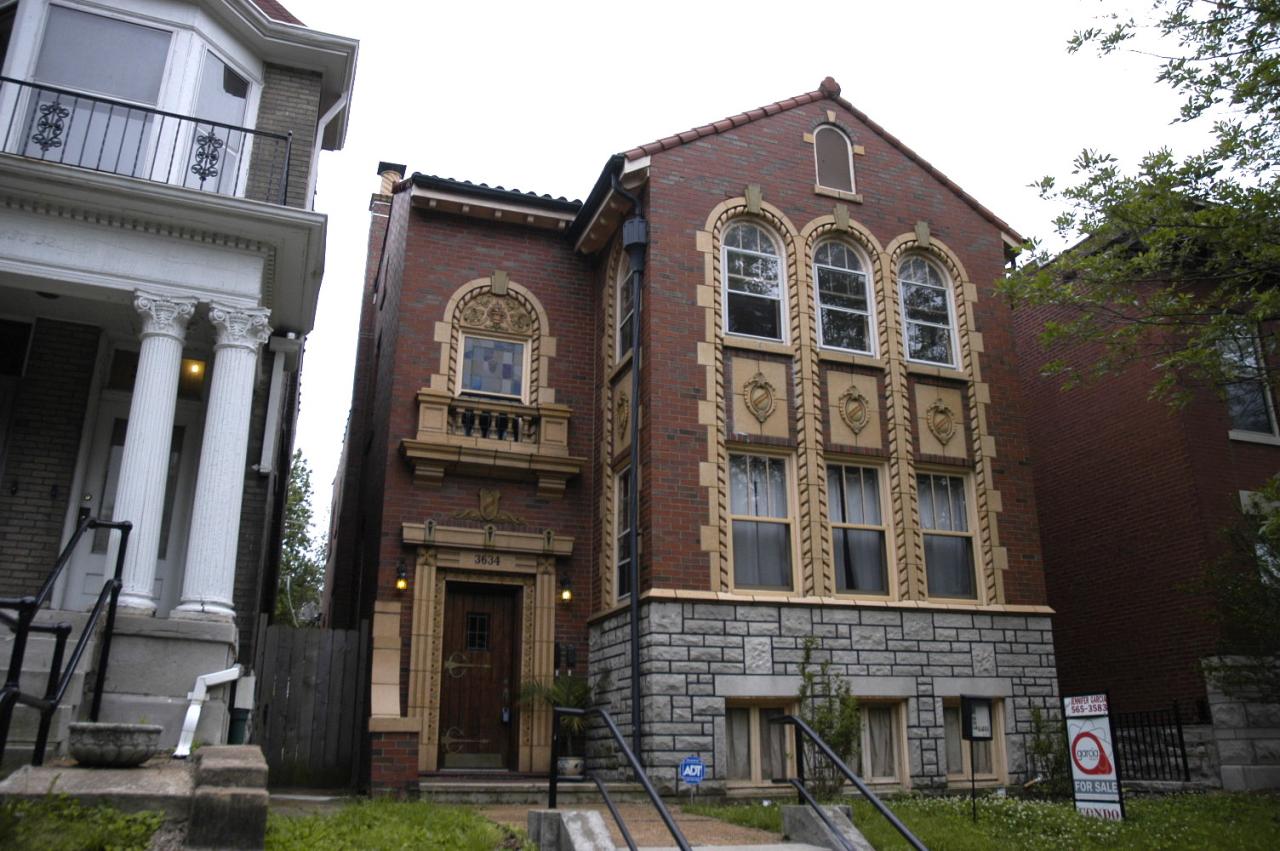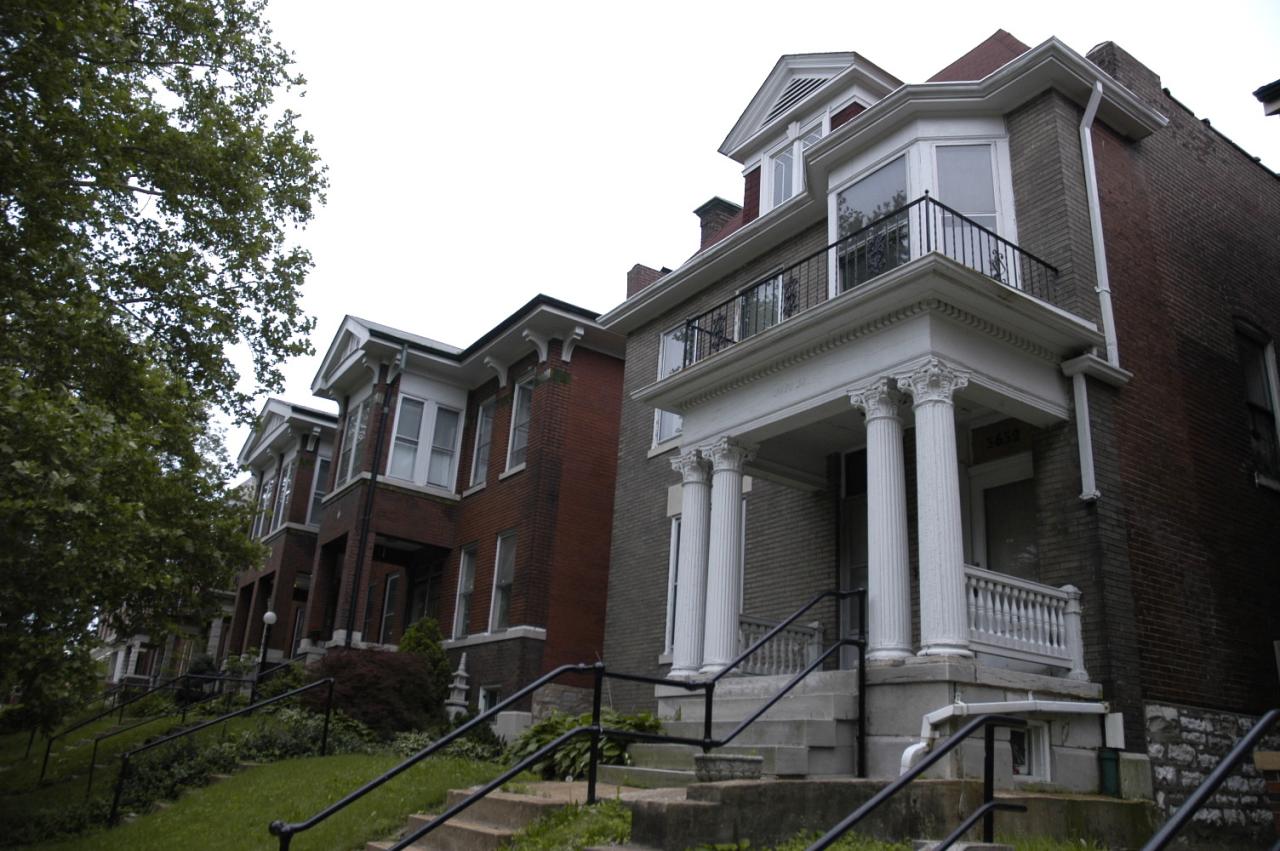 To the more modest and affordable homes south of Utah and west of Gustine: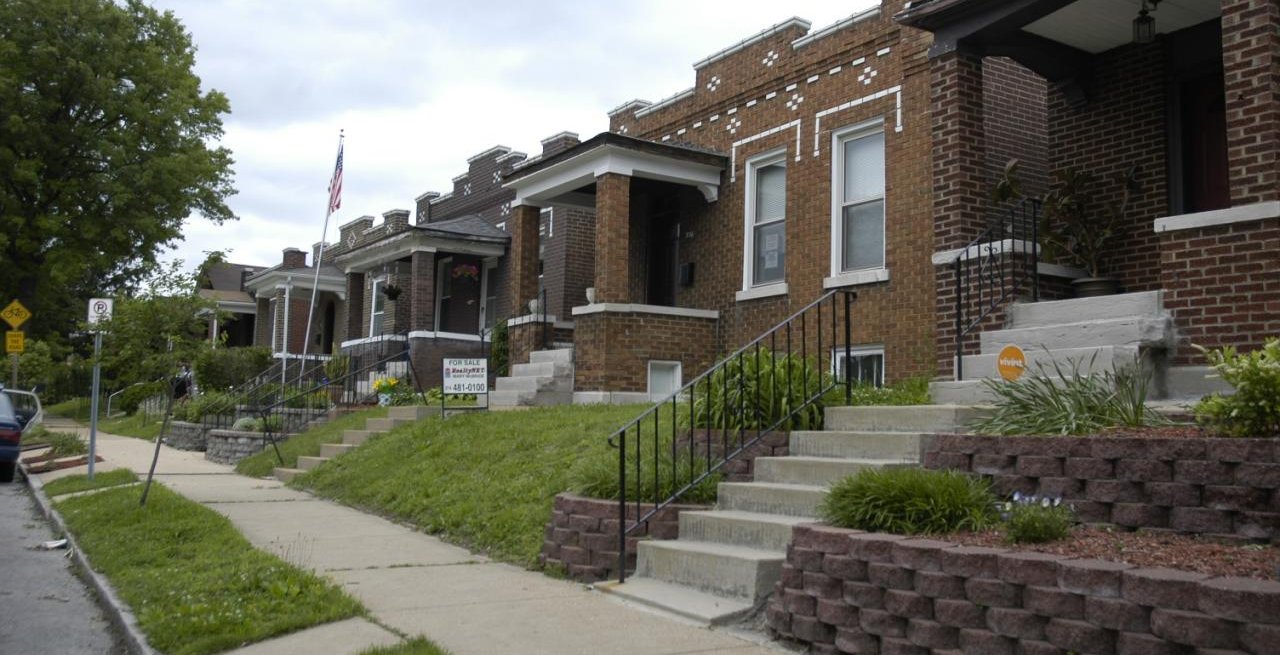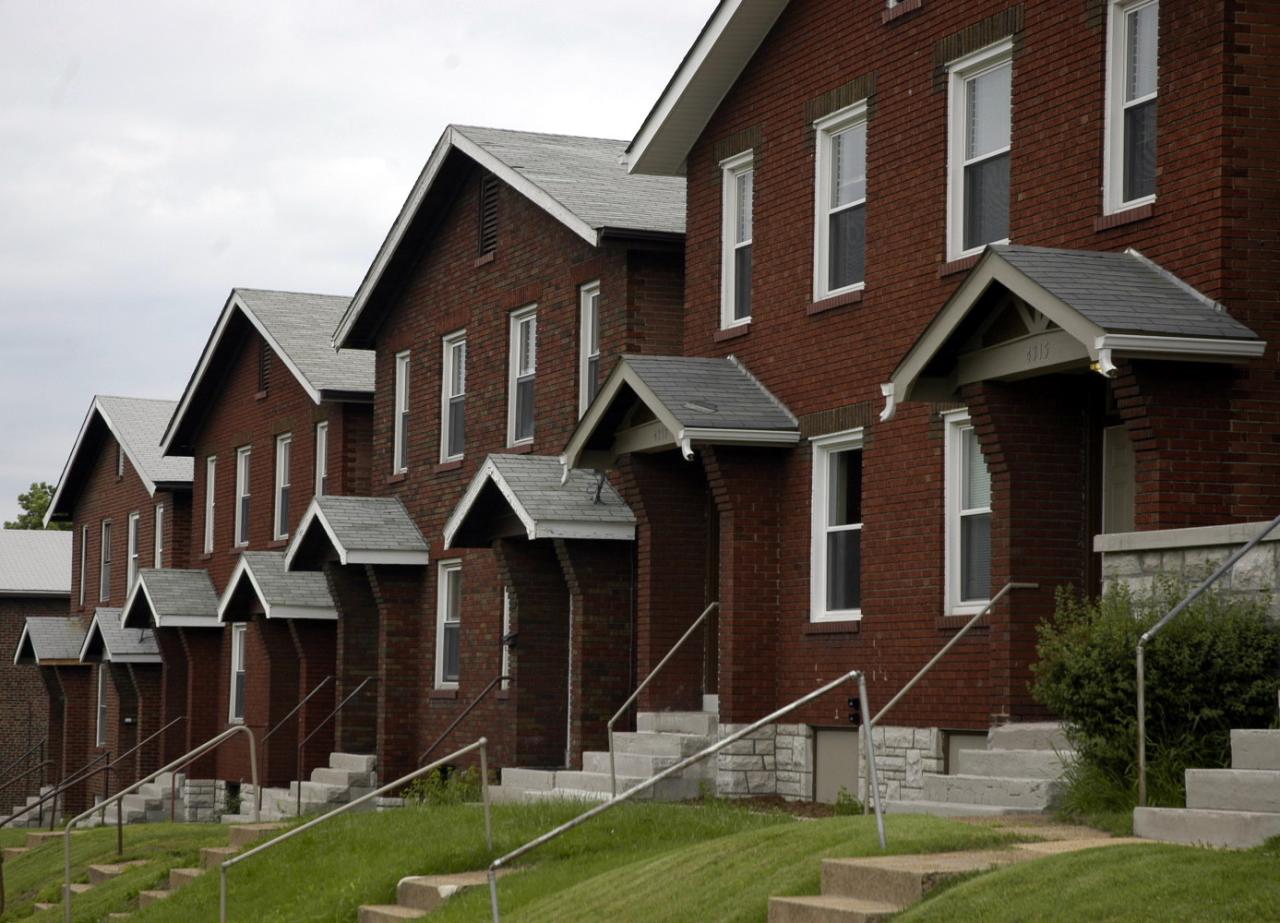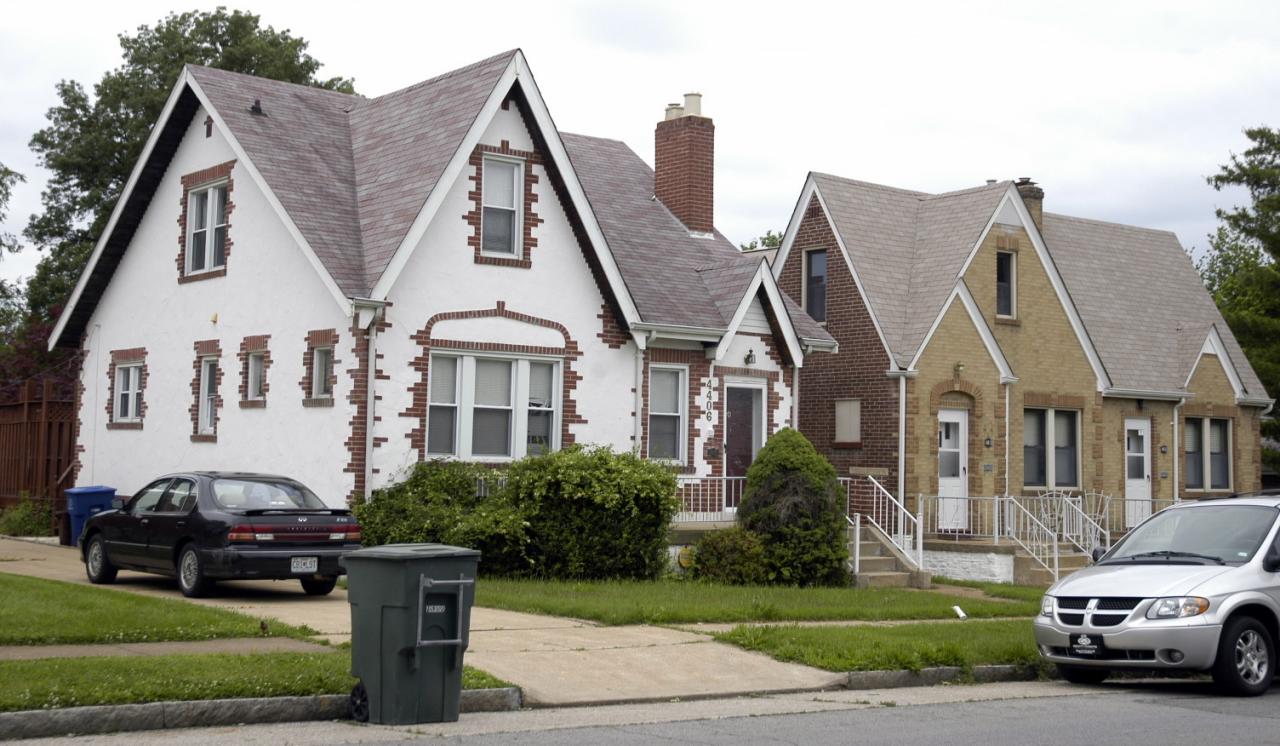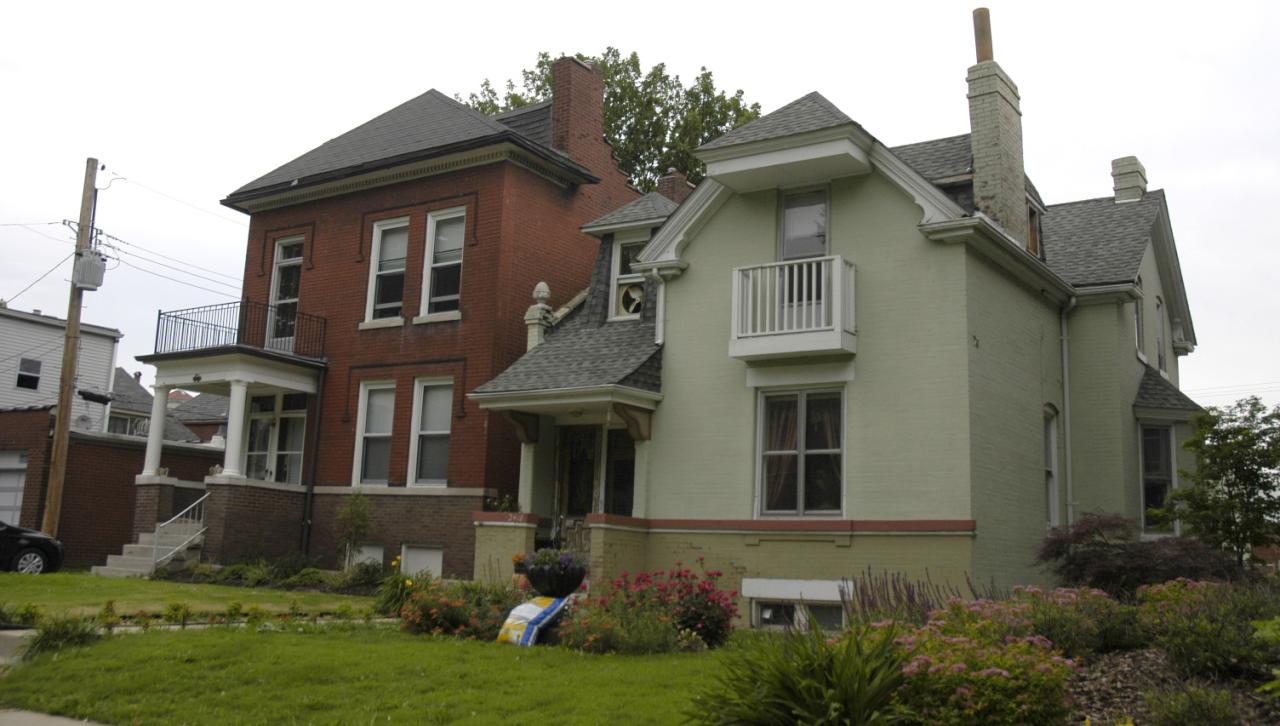 Check out this garage/artist studio: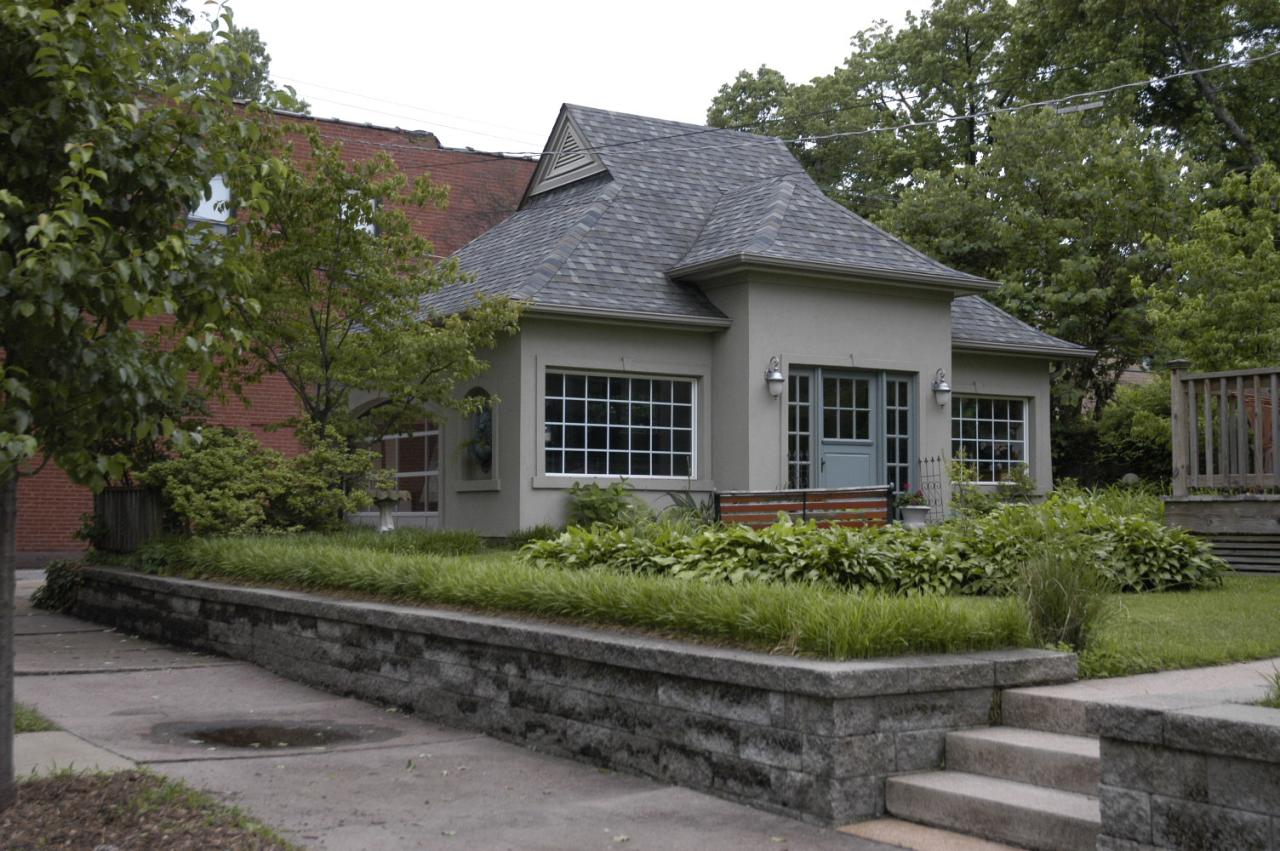 There are also so handsomely renovated, and green multi-unit properties both old and new: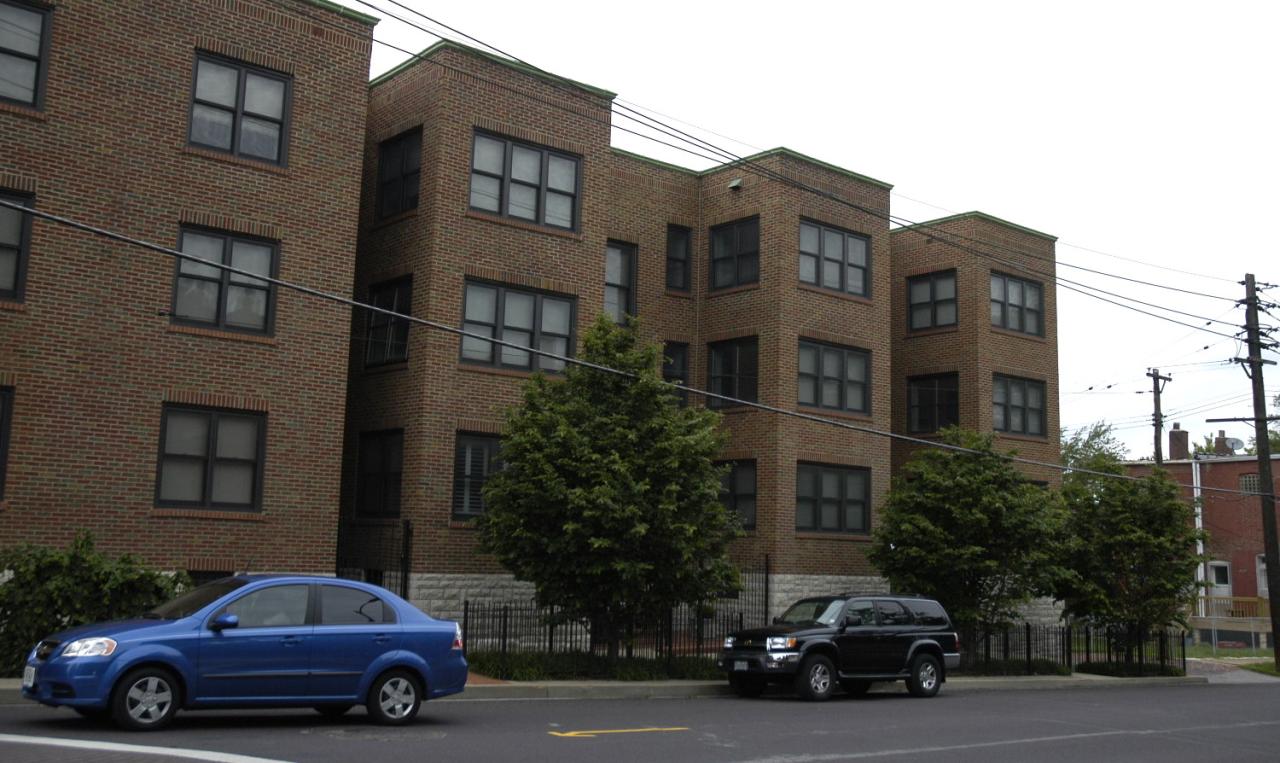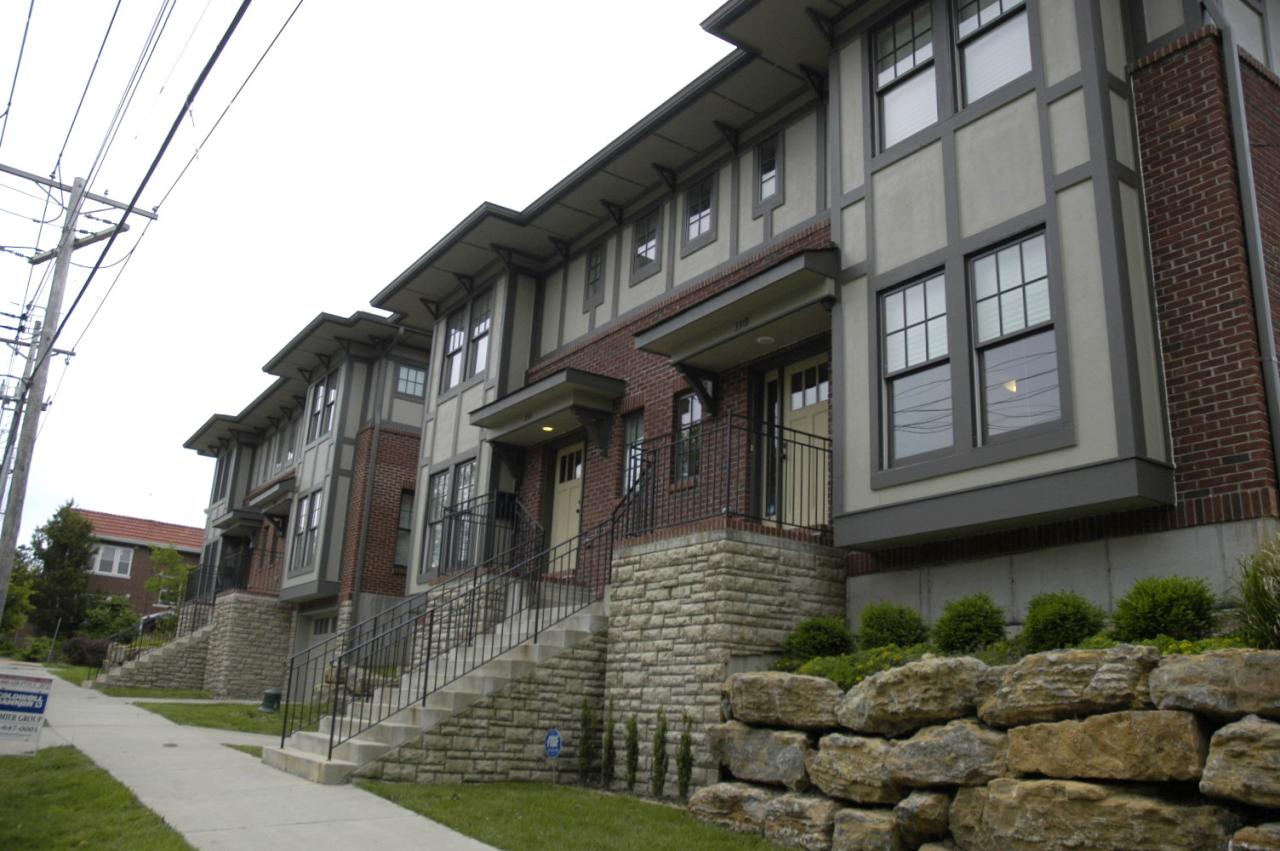 Tower Grove South is a complete neighborhood and has come so far in the 15 years I've lived here, it's a model for all up and coming neighborhoods in St. Louis.