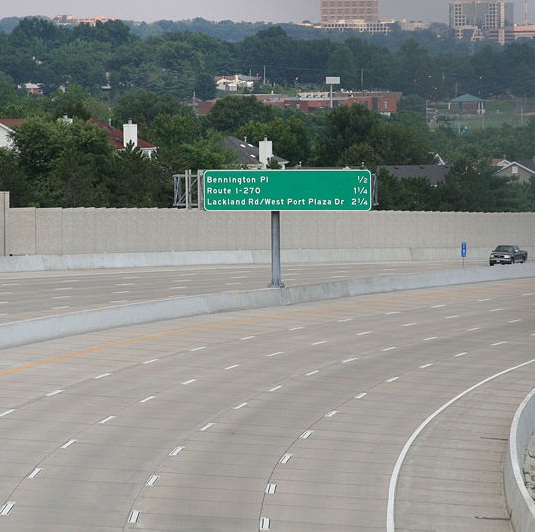 The East-West Gateway Council of Governments draft Transportation Improvement Program (TIP) document for fiscal years 2012-2015 has been released. It's much more important than it sounds. Want to get a road repaved? A bridge built? A land added to that highway you drive everyday? It has to be on the TIP. So what's here? A total of $797M in transportation spending.
Two big projects will continue to feed sprawl into St. Charles County and western St. Louis County. Phase III of the Page Avenue Extension is set to receive $71M and a new span of the Missouri River, replacing the westbound Boone Bridge span at a cost of $123M. Other projects include the resurfacing of Wydown Boulevard in Clayton at $3.7M, $11M to create HOV and BRT lanes "on various routes in St. Louis County." There's also a total of $81M for two projects related to the Poplar Street Bridge, I-64 interchange and I-70 "improvements related to Jefferson National Expansion Memorial", the Arch. Both are labeled as "preservation" projects. Is this how funding for the $578M Arch grounds plan begins?
While funding is spread far and wide, this is the region's transportation funding plan after all, more is planned to be spent on adding capacity than preserving existing infrastructure and operational and safety spending combined. And this is happening as we begin to better understand that our existing highway infrastructure is overbuilt and MoDOT faces a crisis as funding highway construction projects will fall by $600M.
Spending to add capacity often involves large one-time outlays and the future budget constraints have MoDOT stating that nearly all money will go toward preserving existing infrastructure. How much of a burden will current capacity adding projects place on future preservation efforts? This seems to be an issue that the state and region continue to fail to grasp. There's a lot of information in the 316-page draft TIP document. Take a look, what stands out to you?