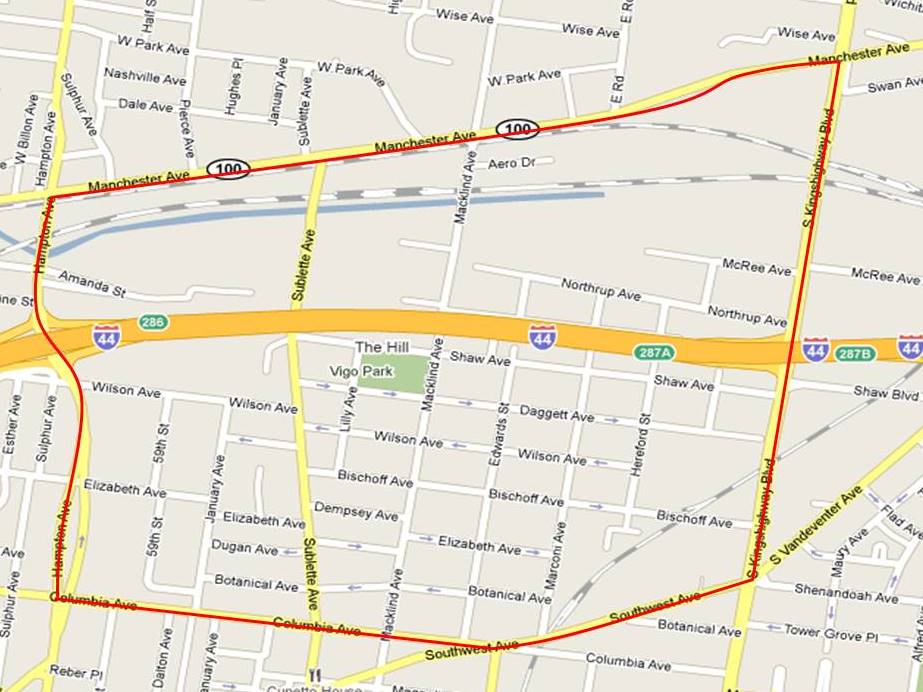 The Hill is a south St. Louis neighborhood located south of Manchester, north of Southwest and Columbia, west of Kingshighway and east of Hampton. The Hill showed a loss of 6% of its residents from 1990-2000 for a total of 2692 people counted. 95% white, 3% black, 1% Asian, 1% Hispanic/Latino. There were 1,486 housing units: 93% occupied and 66%/34% split owner/renter.
This is one of St. Louis' best known neighborhoods due to its history and identity as an Italian-American enclave. This is truly one of the most vibrant, interesting neighborhoods in the entire city. I'll warn you, I usually try to keep my photos right under the 100 mark, but the Hill just has too much going on to limit it to 100 photos, so this post will have nearly 130 photos! There's just a lot to like about the Hill, and I wanted to shed some light on the lesser known parts of the Hill. And frankly, it's one of my favorite places to visit and it's one of St. Louis' most urban and self-sustaining neighborhoods.
If you wanted to live here and you are a cooking/food enthusiast, not only could you walk to get your groceries and supplies, you could walk to one of SEVERAL independent, Mediterranean style groceries and bakeries with plenty of homemade meats, cheeses, pastas, breads, desserts, etc. Di Gregoio's and Volpi (if you haven't had their prosciutto, you're missing the boat) are my two favorites.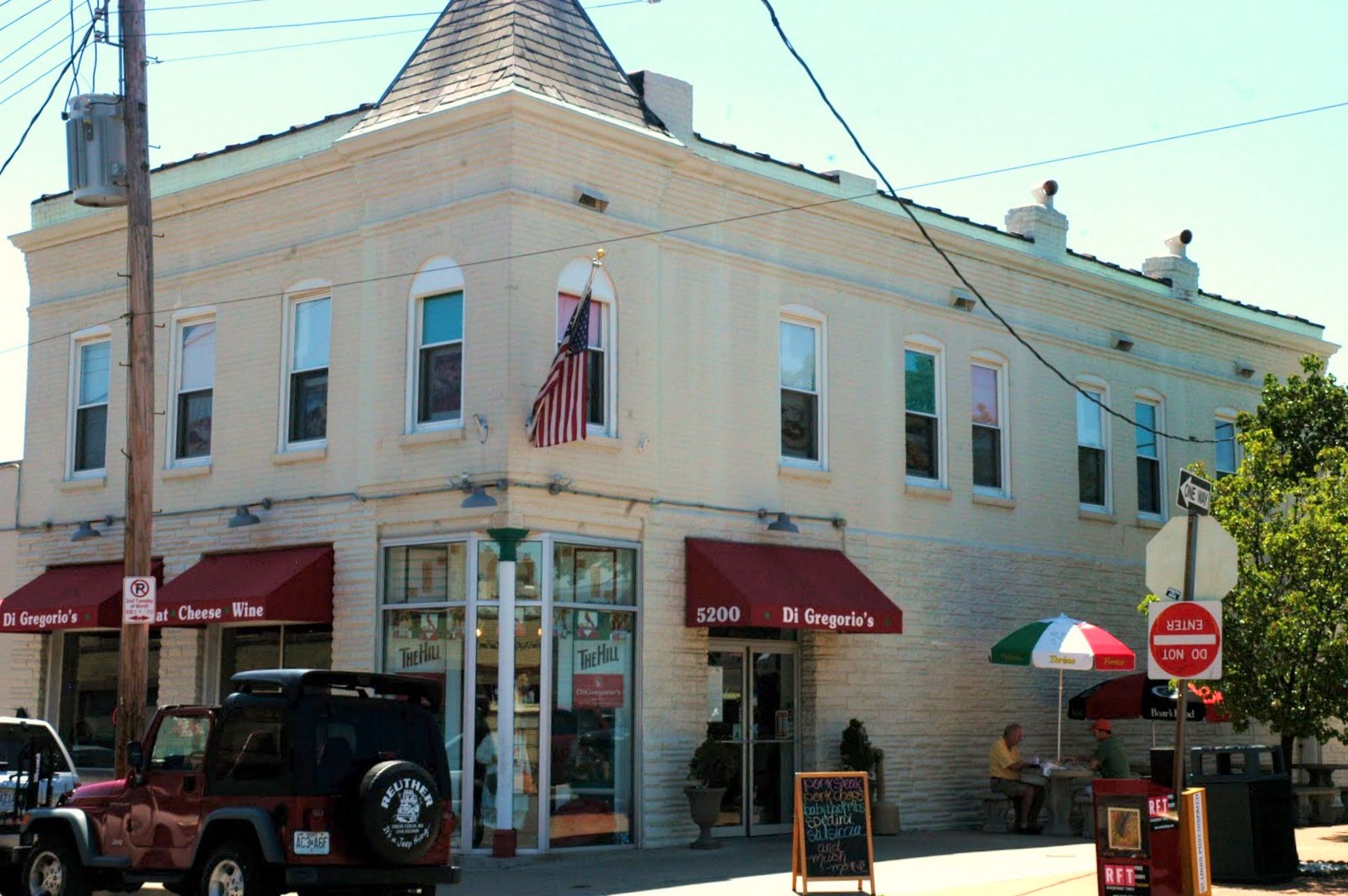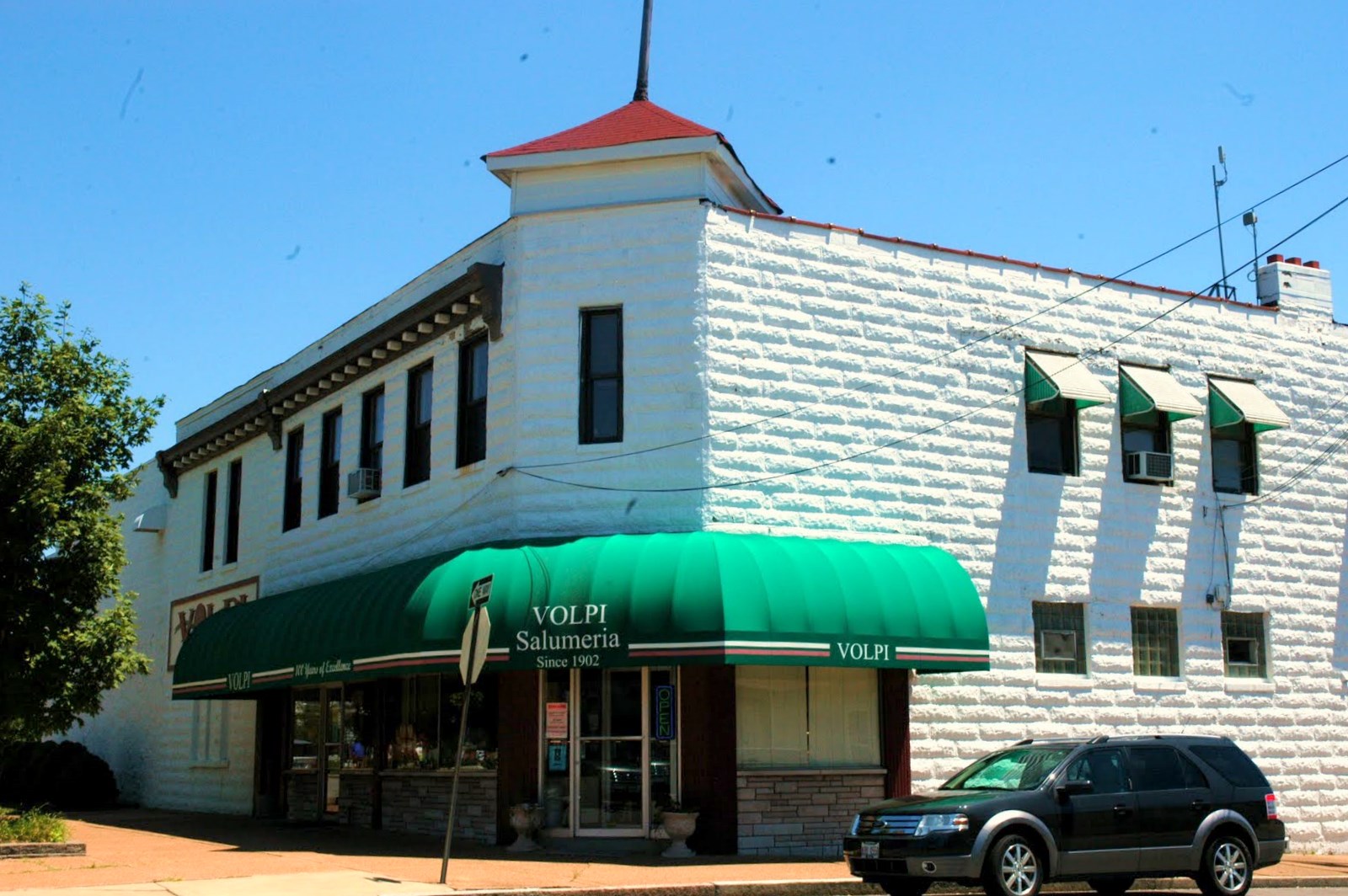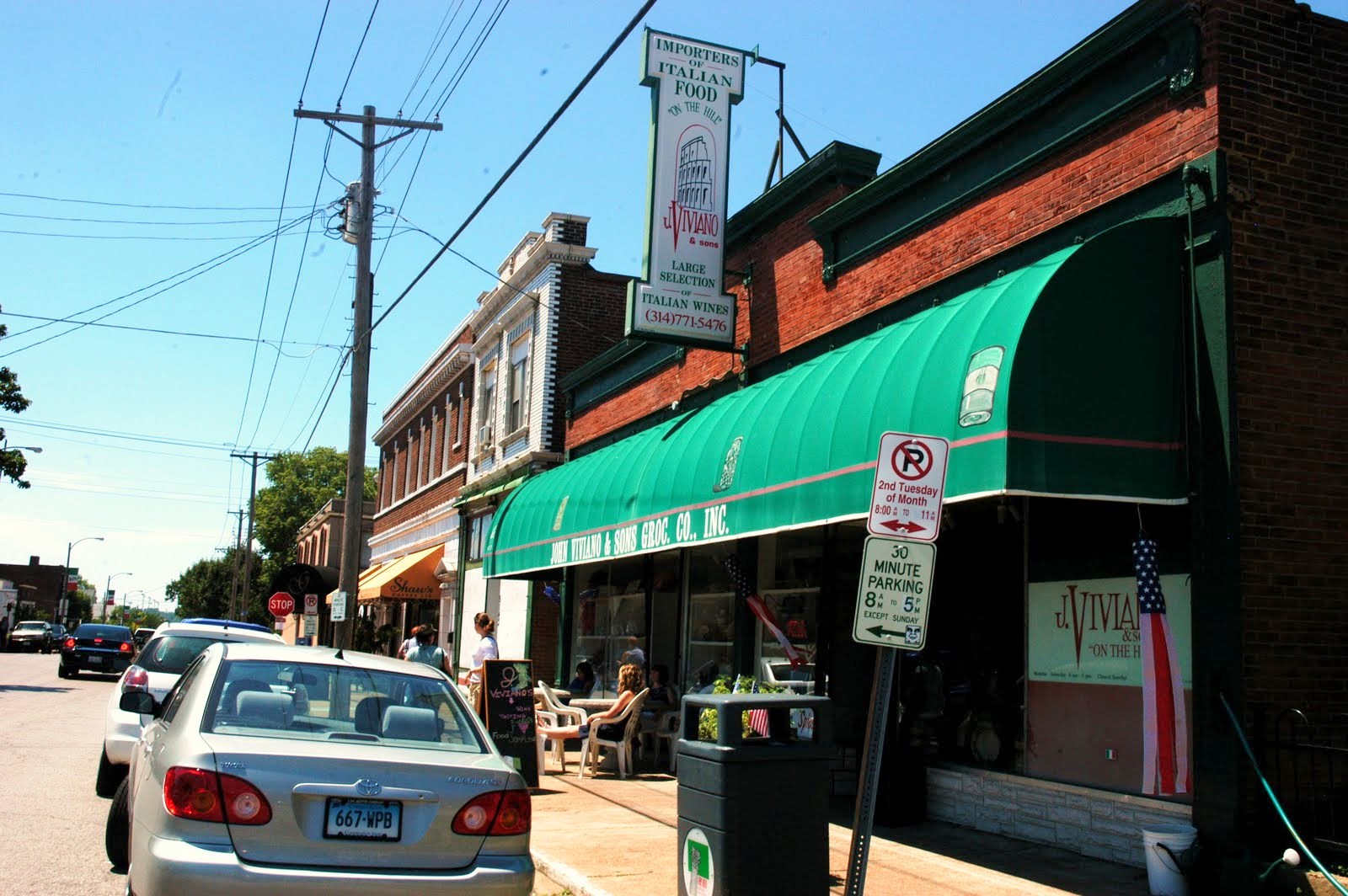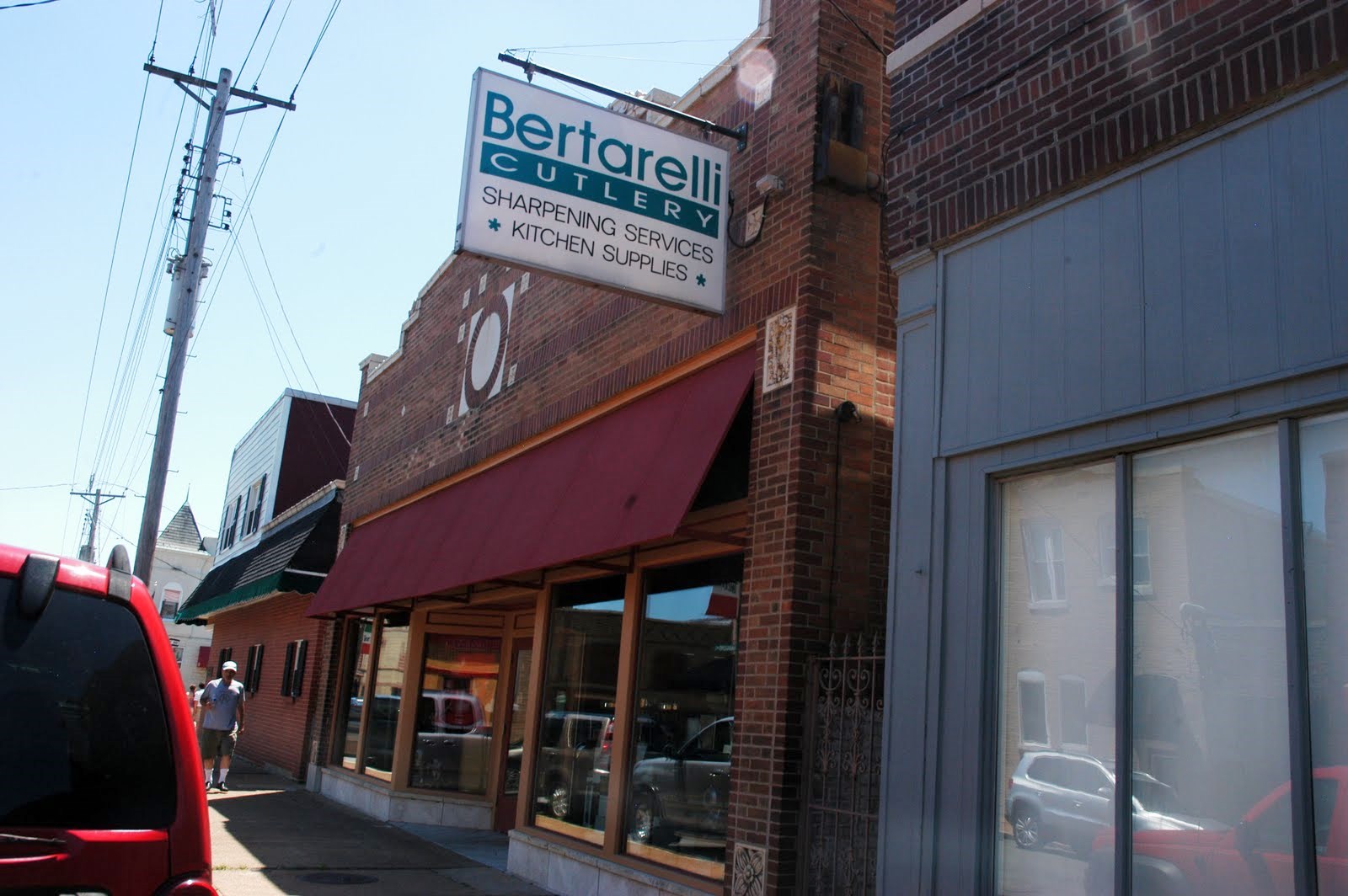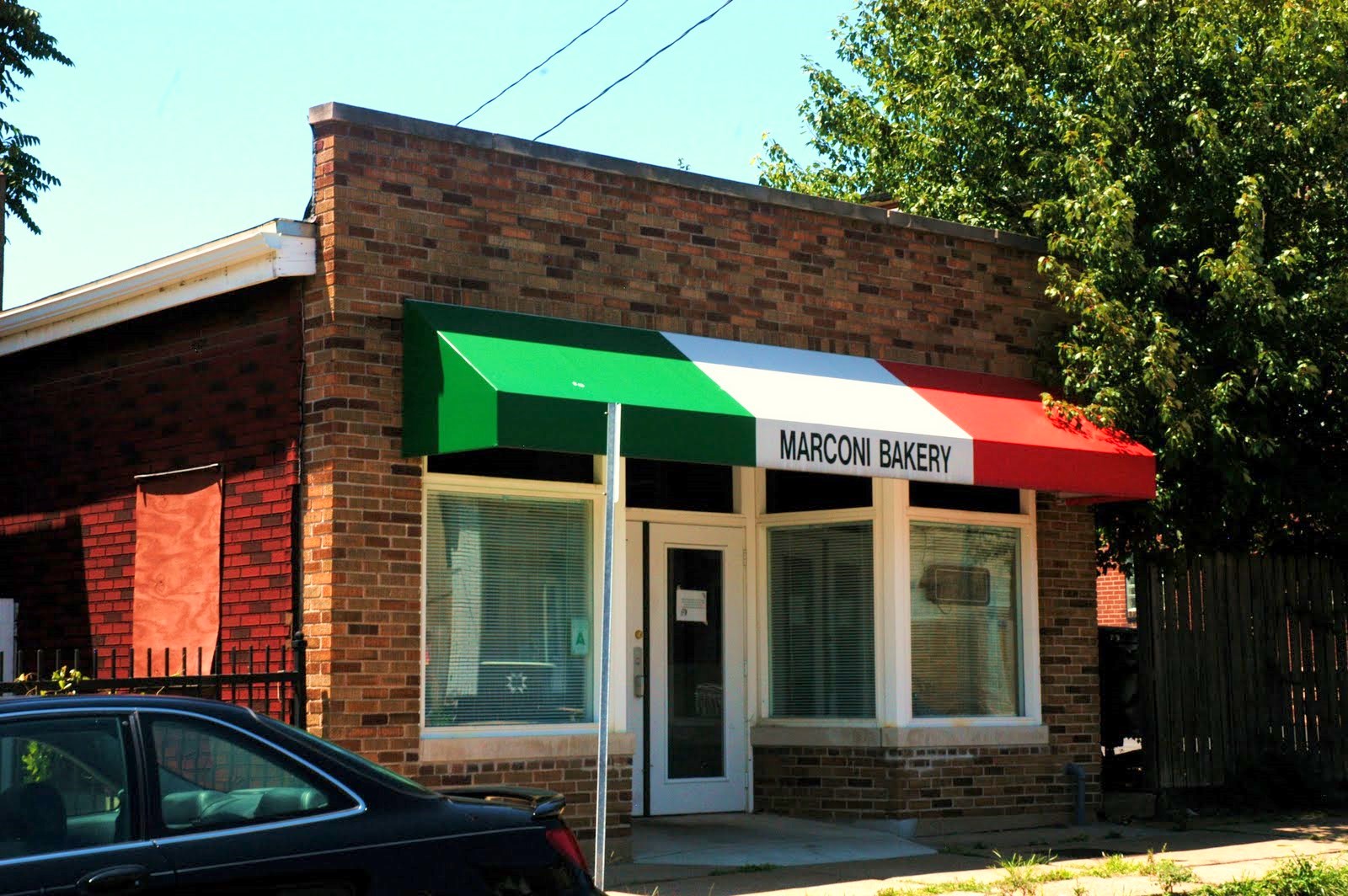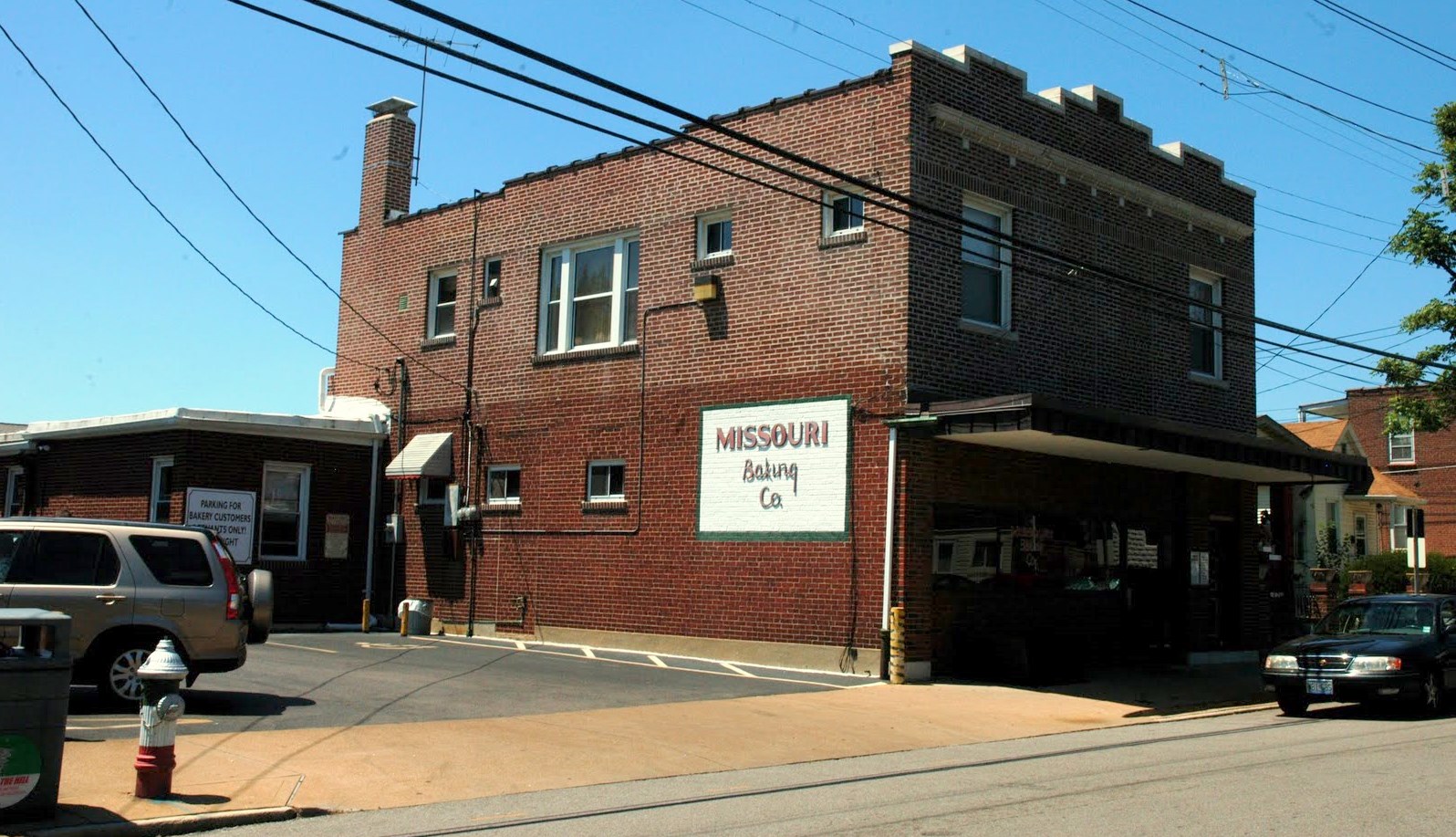 The thing everyone should know is that the Hill was settled by Italian-Americans and they have done much to hold on to their heritage and history in this little neighborhood of St. Louis. Yogi Berra and Joe Garagiola grew up here. The Italian pride can be seen all over the neighborhood with nods to the green, white and red Italian flag: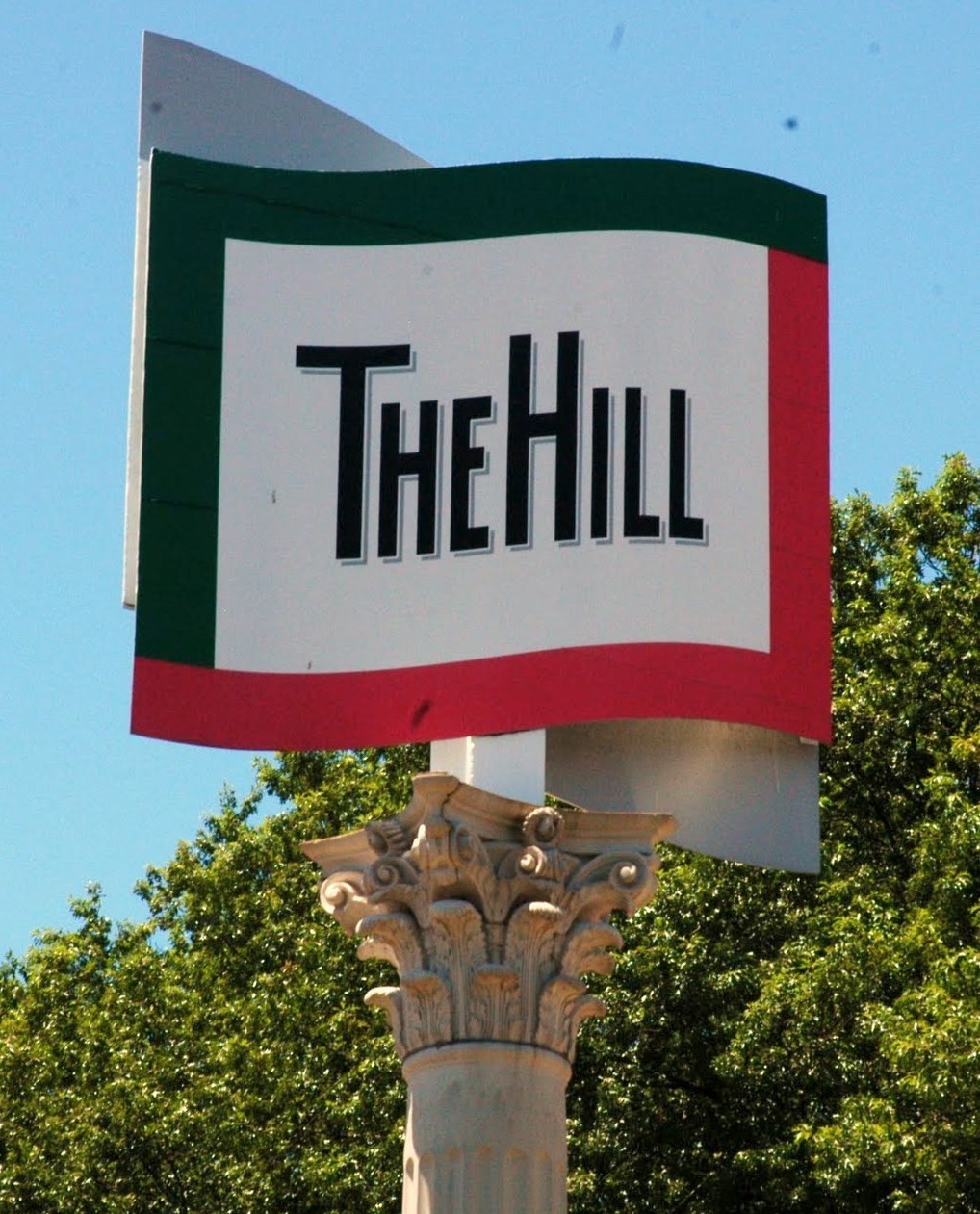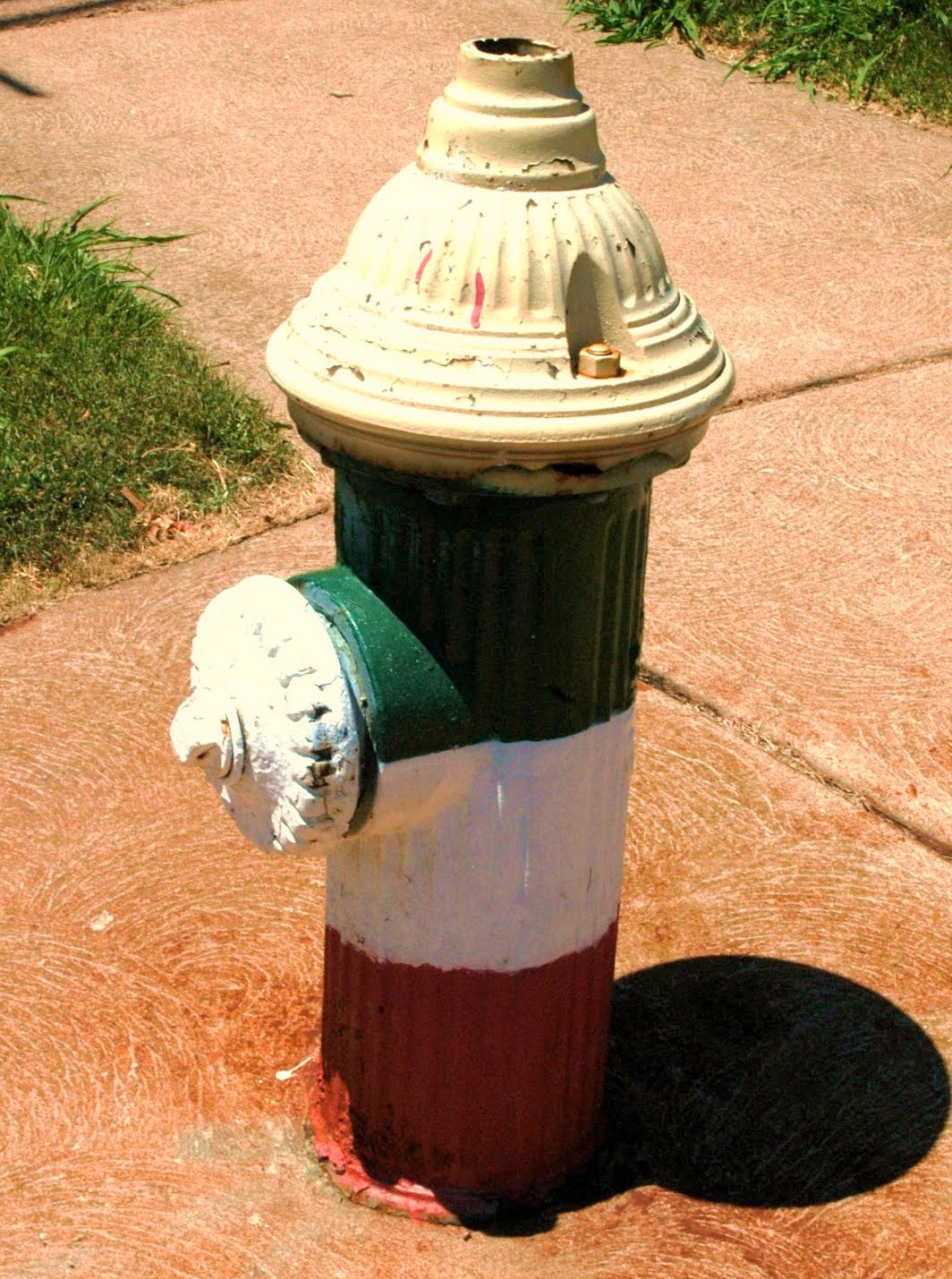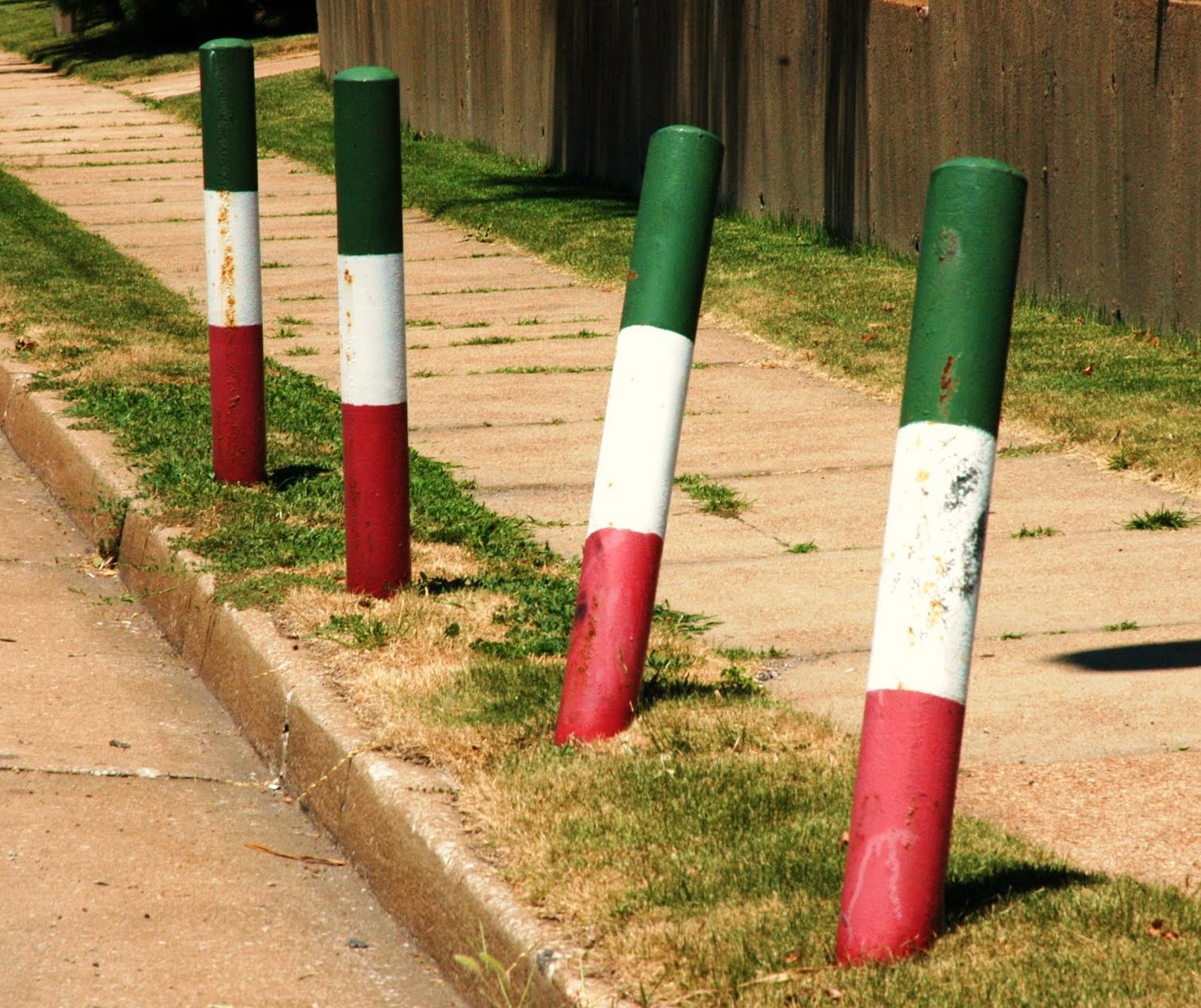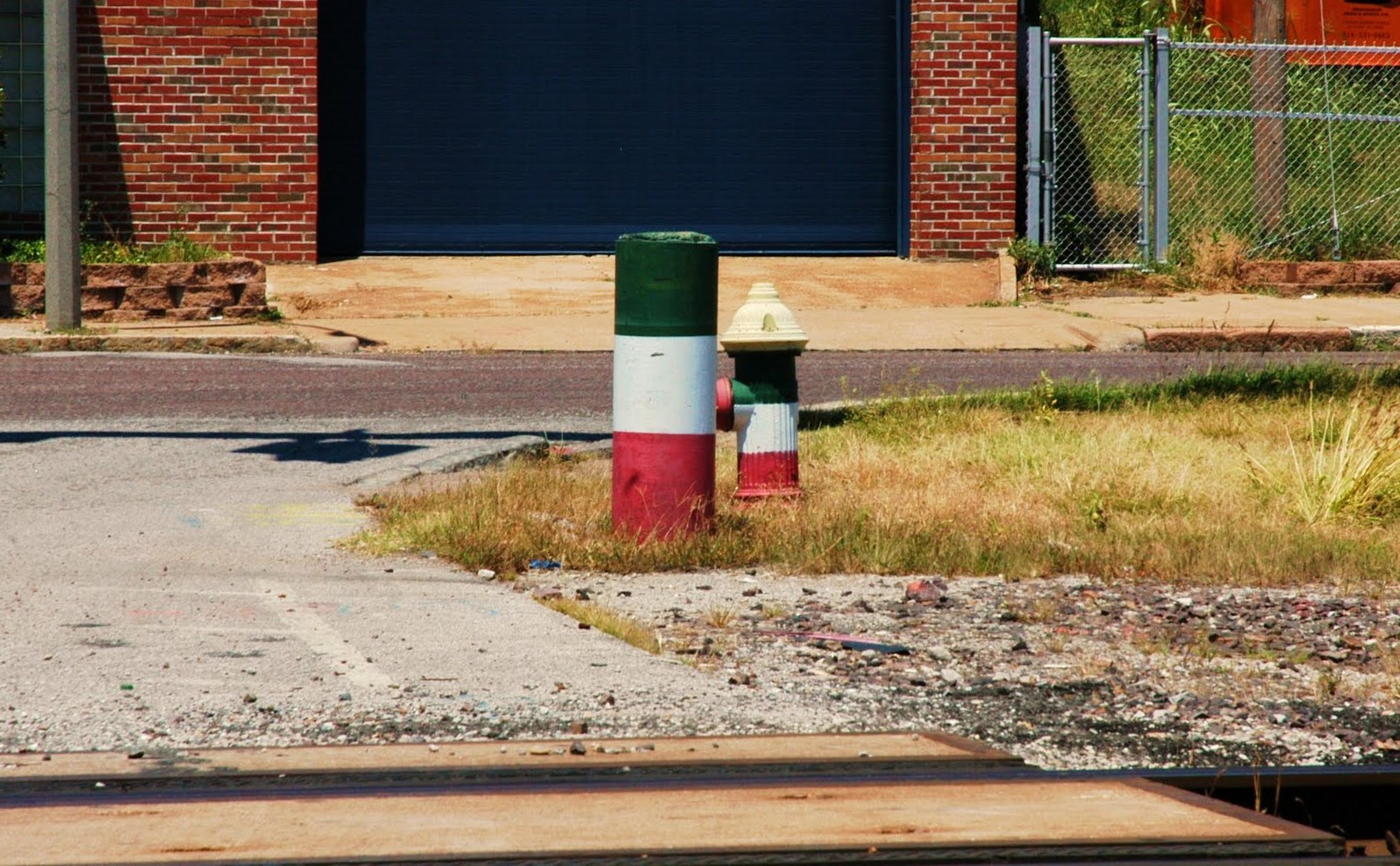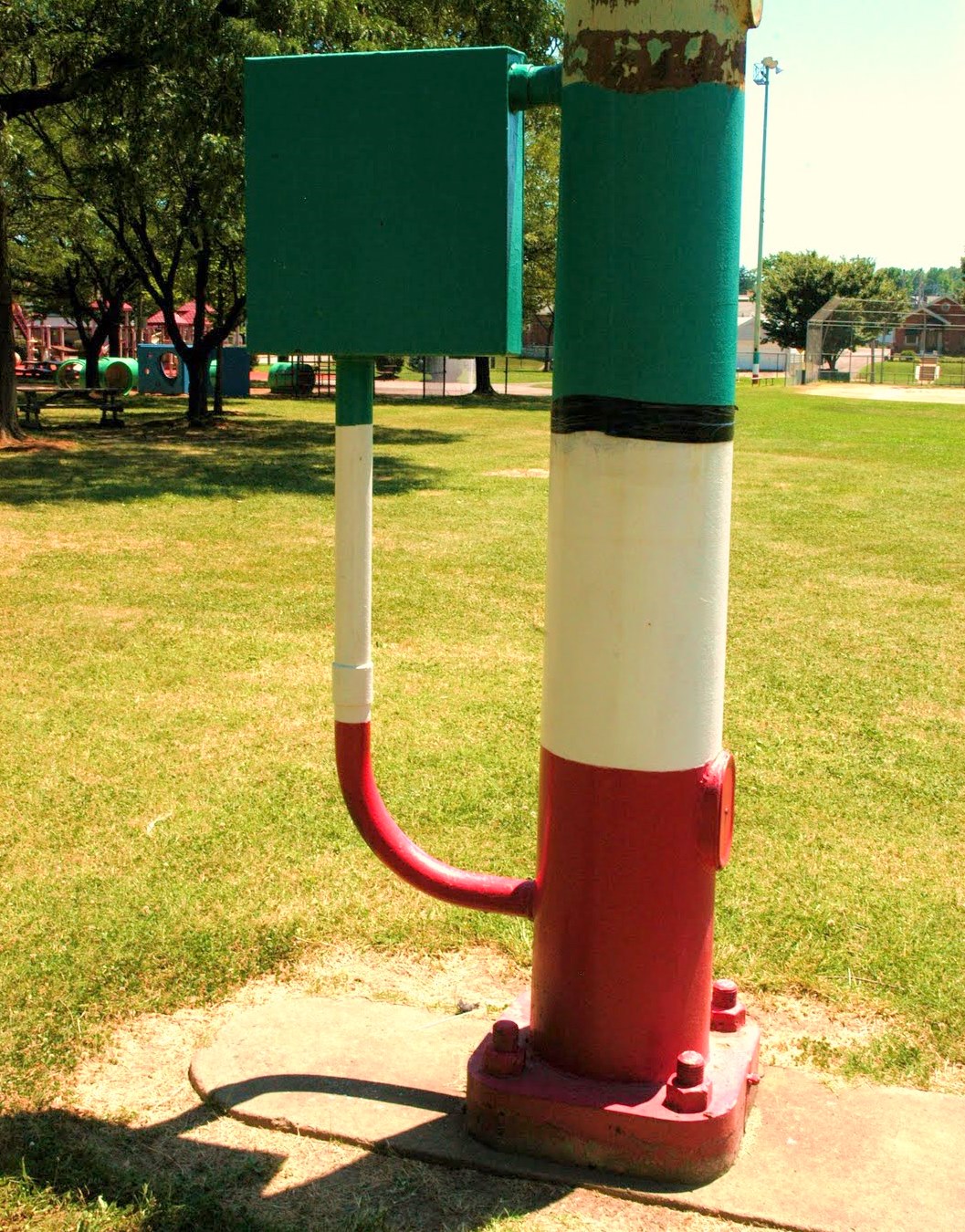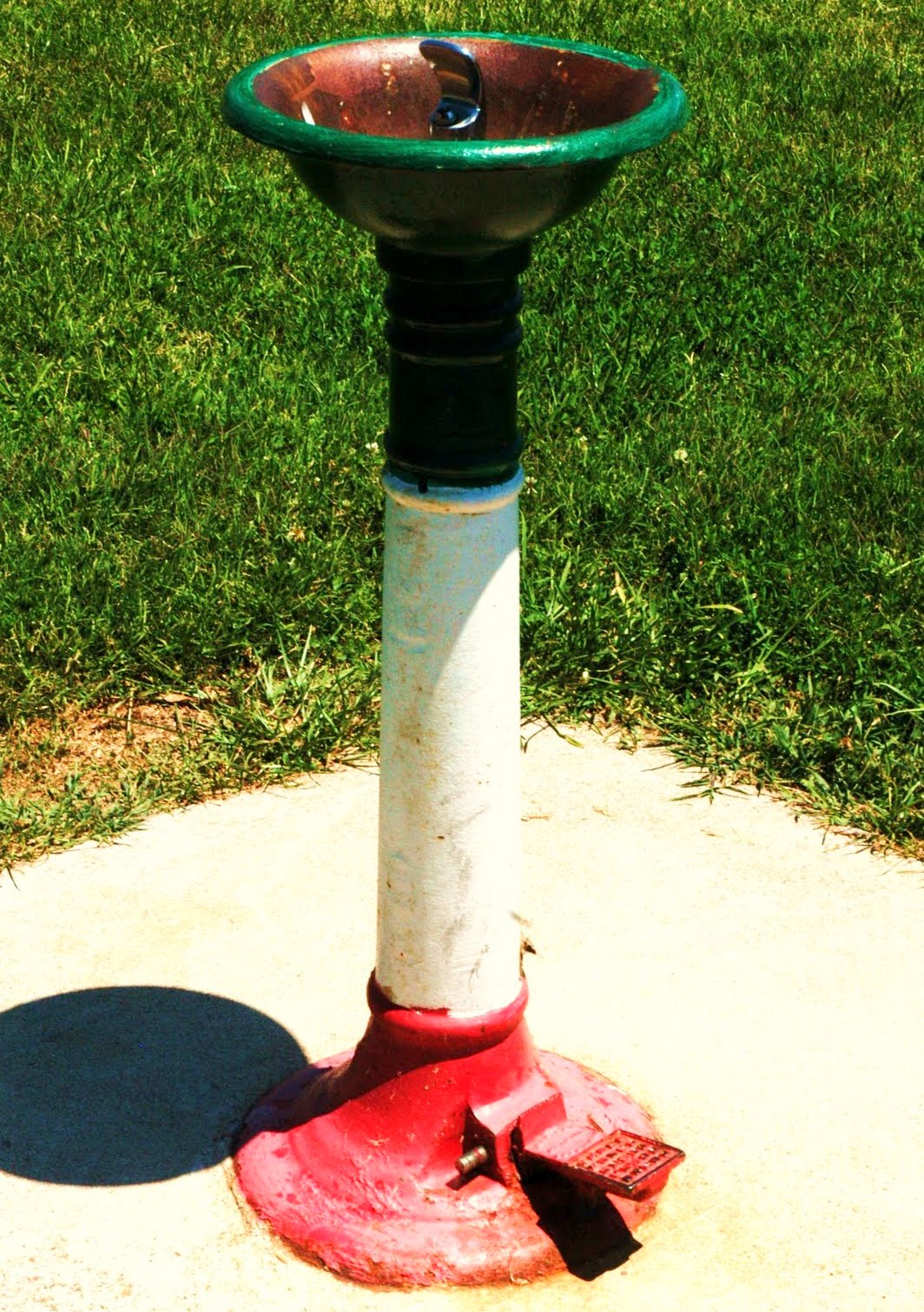 There are homes here that are like nowhere else that I'm aware of in the city. The relationship the homes have with the streets varies almost block to block. Here are some of the more unique home to street relationships in the entire city: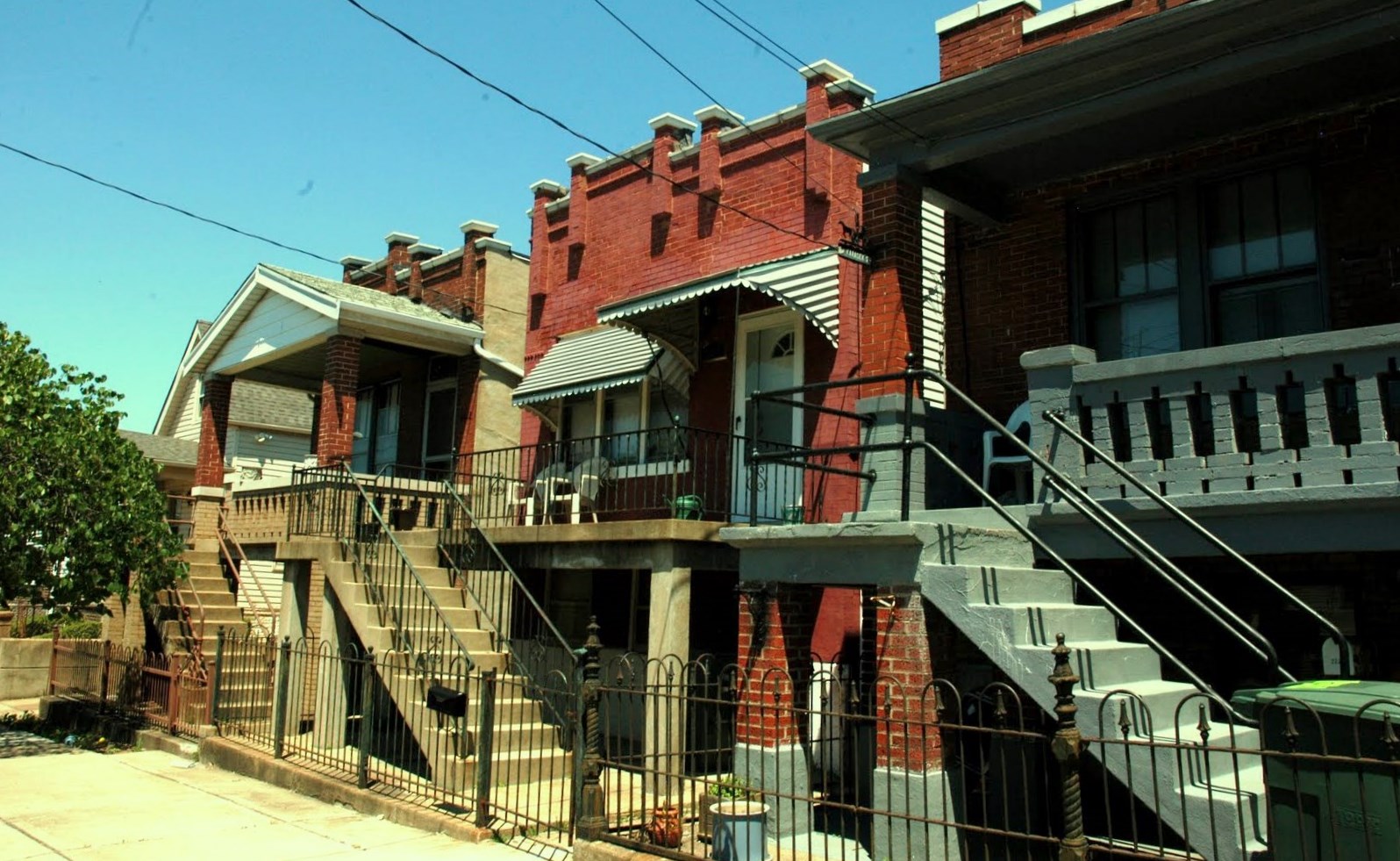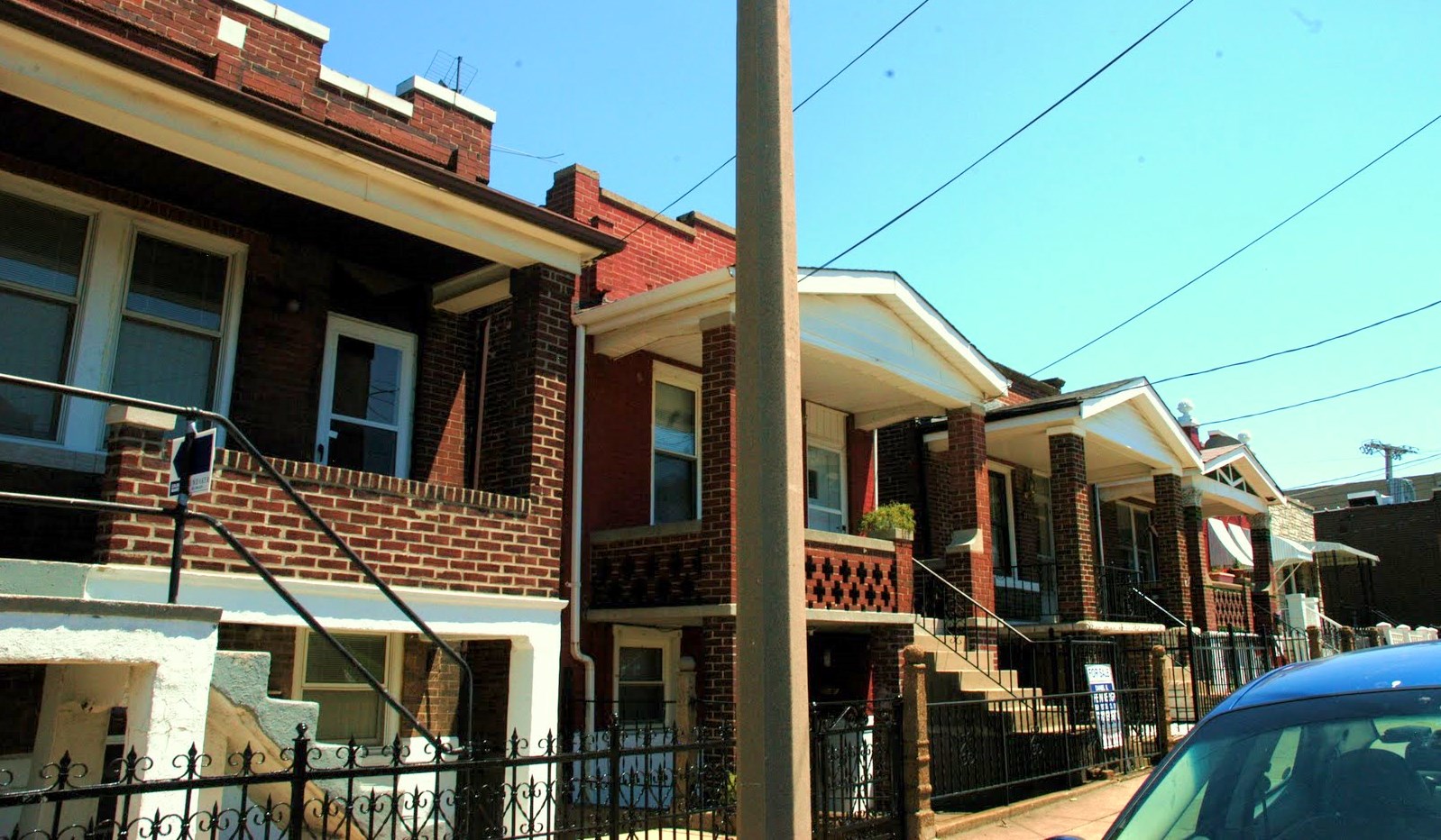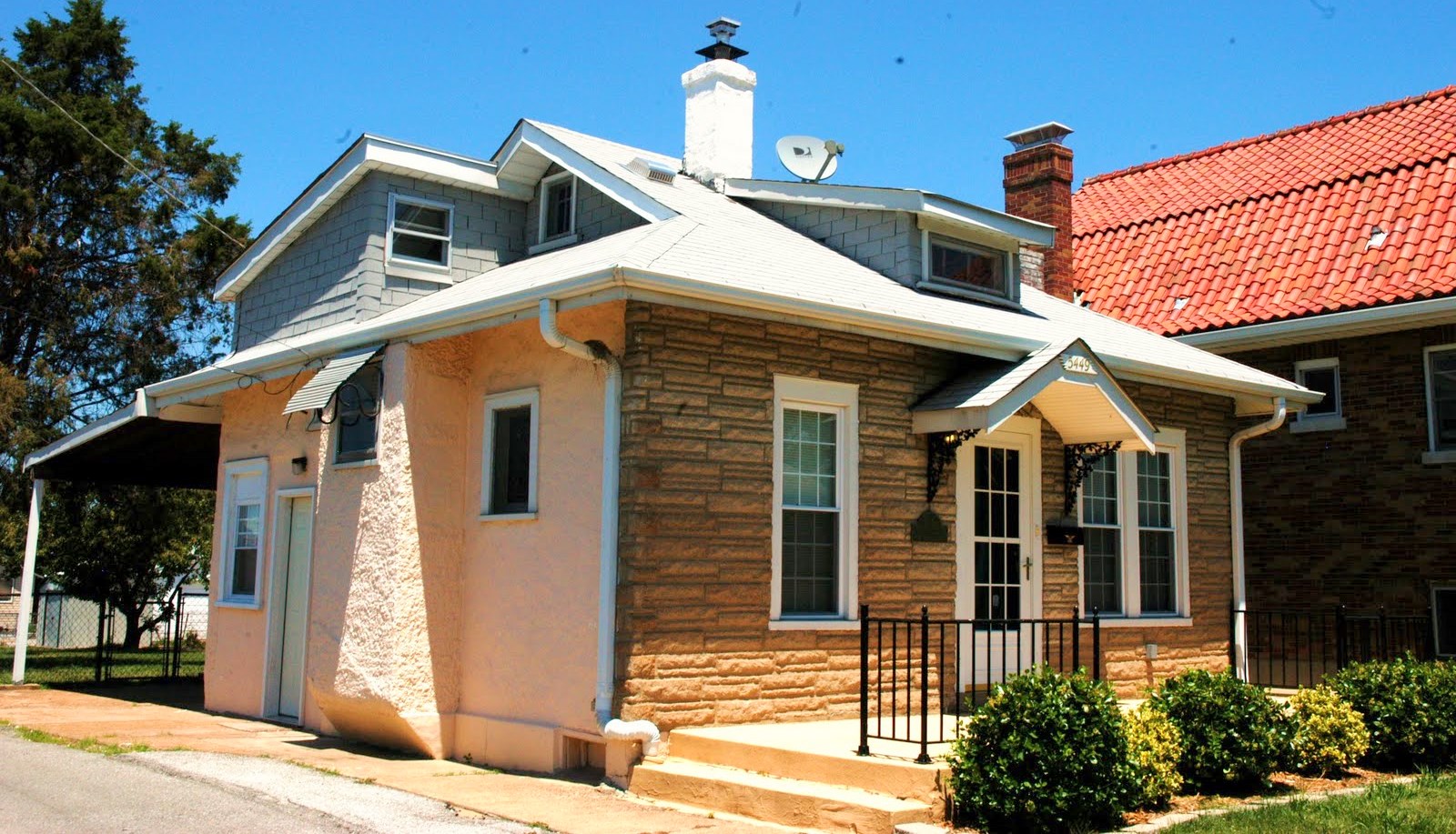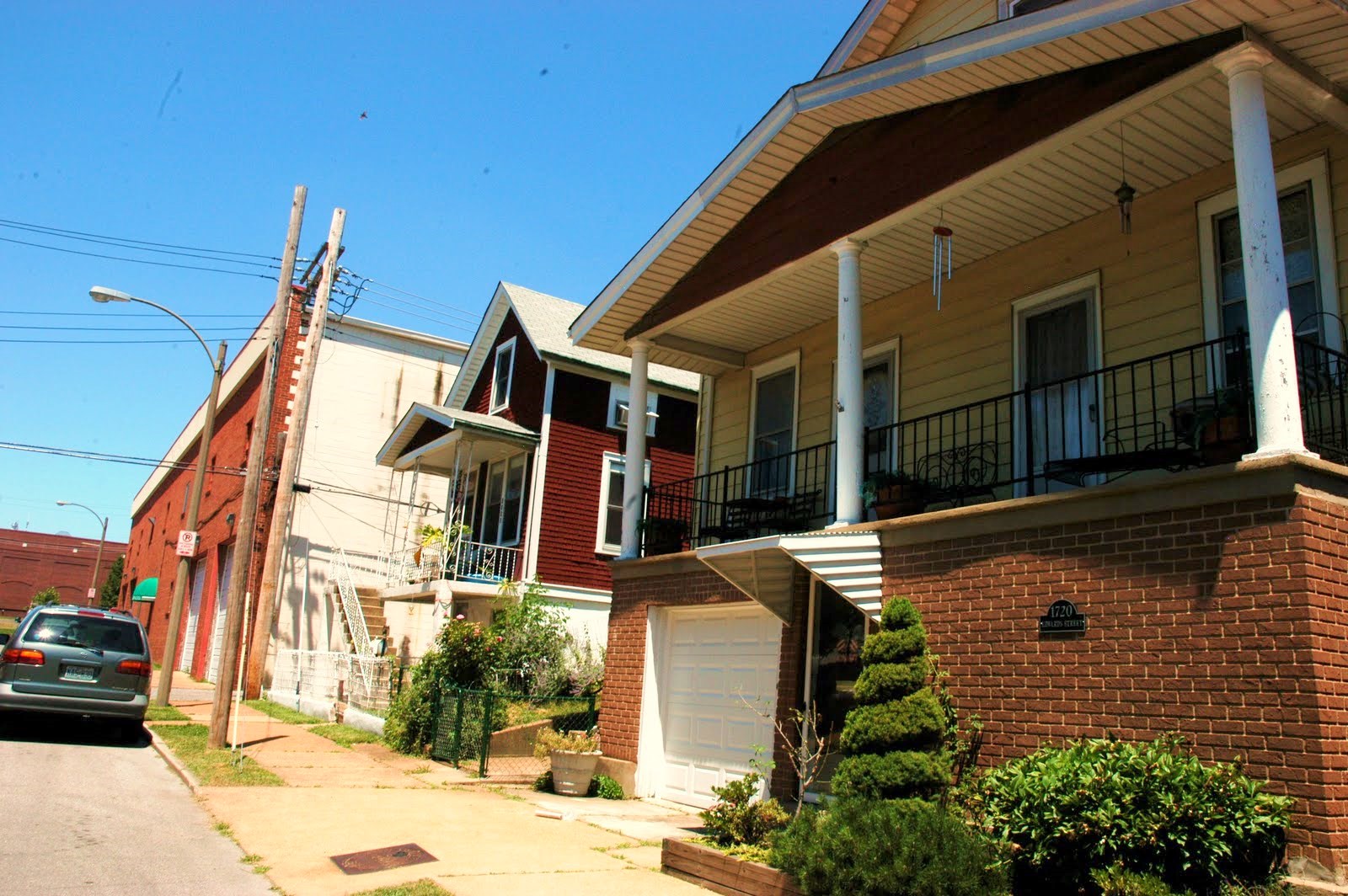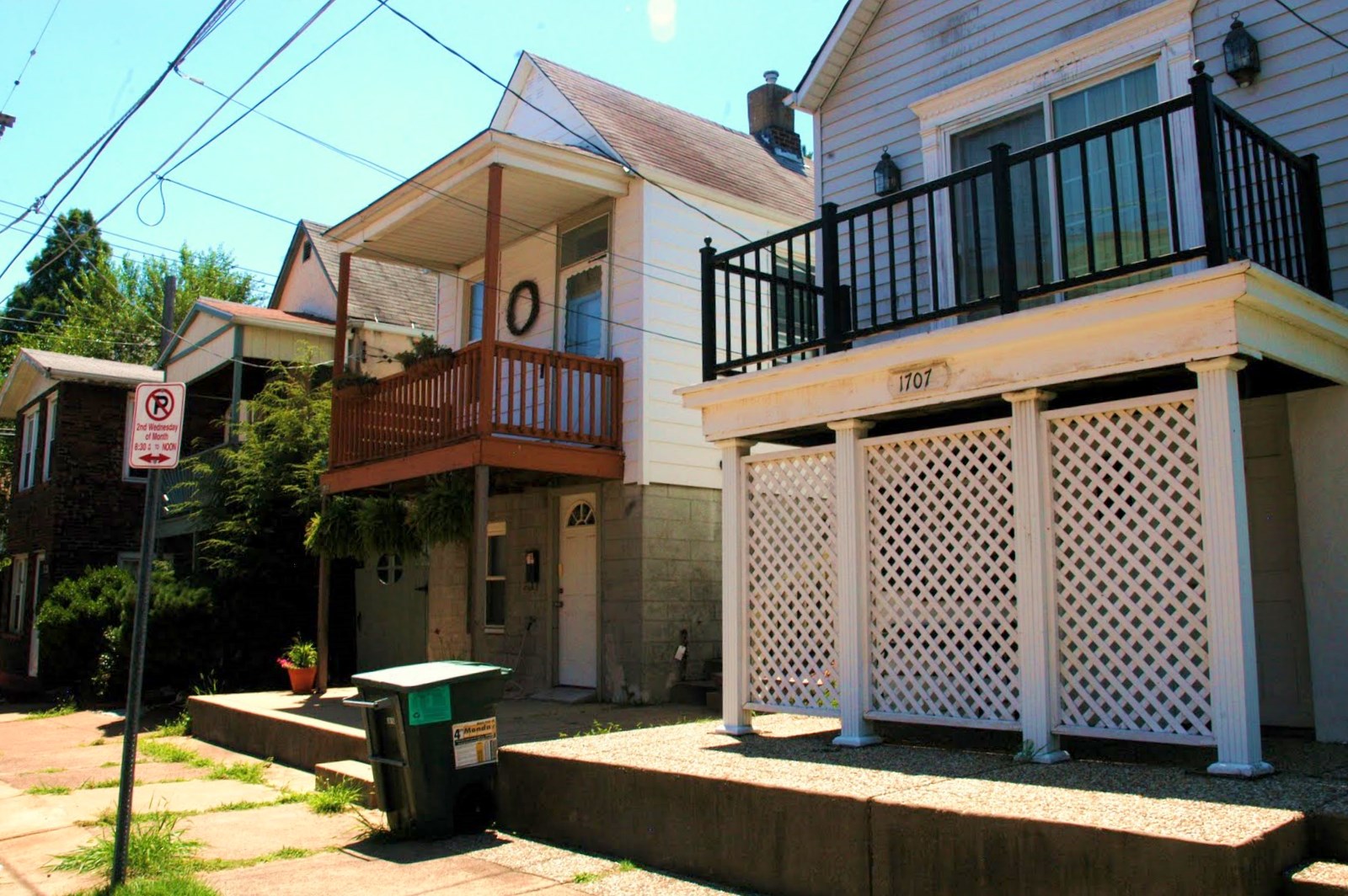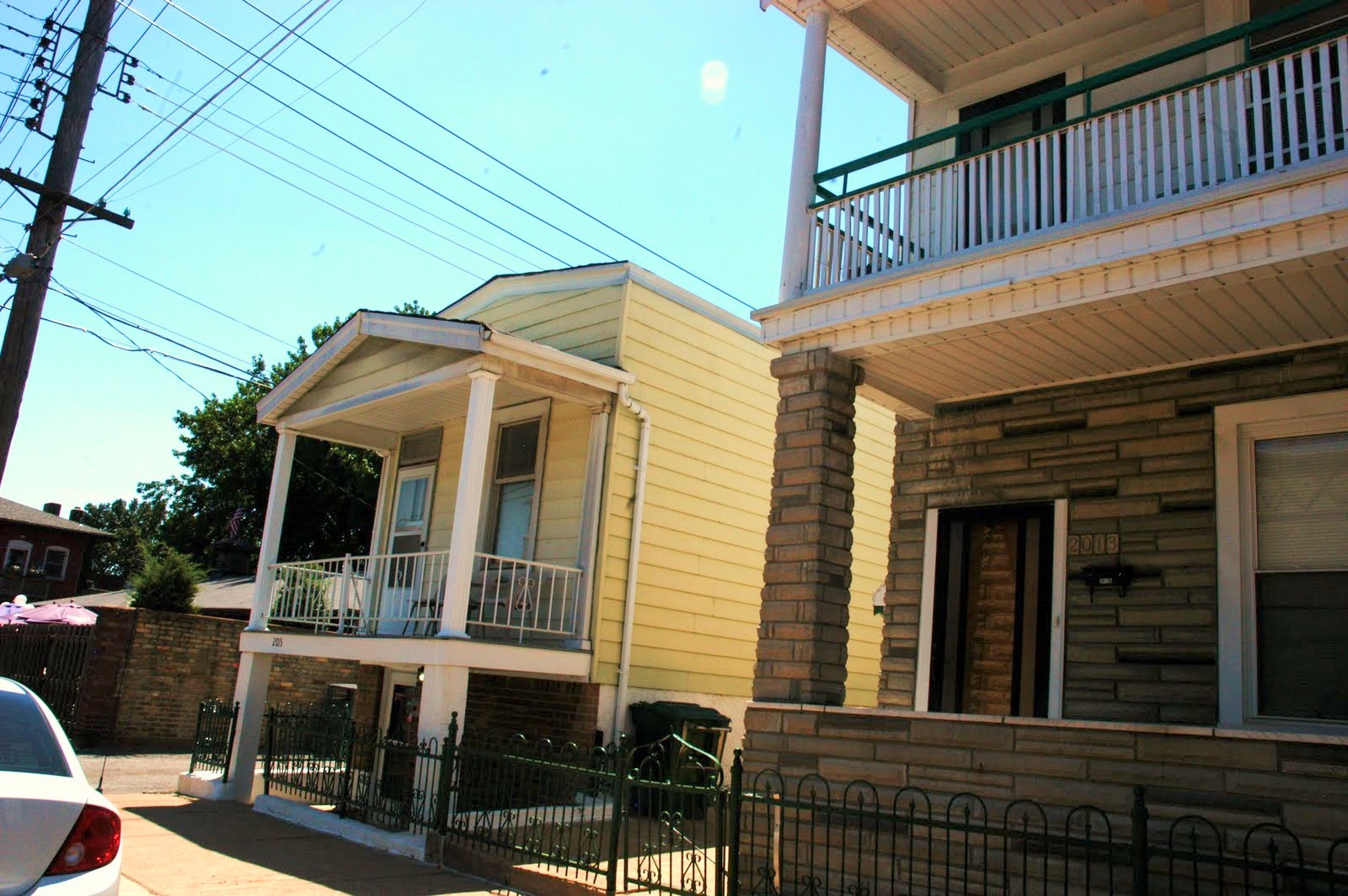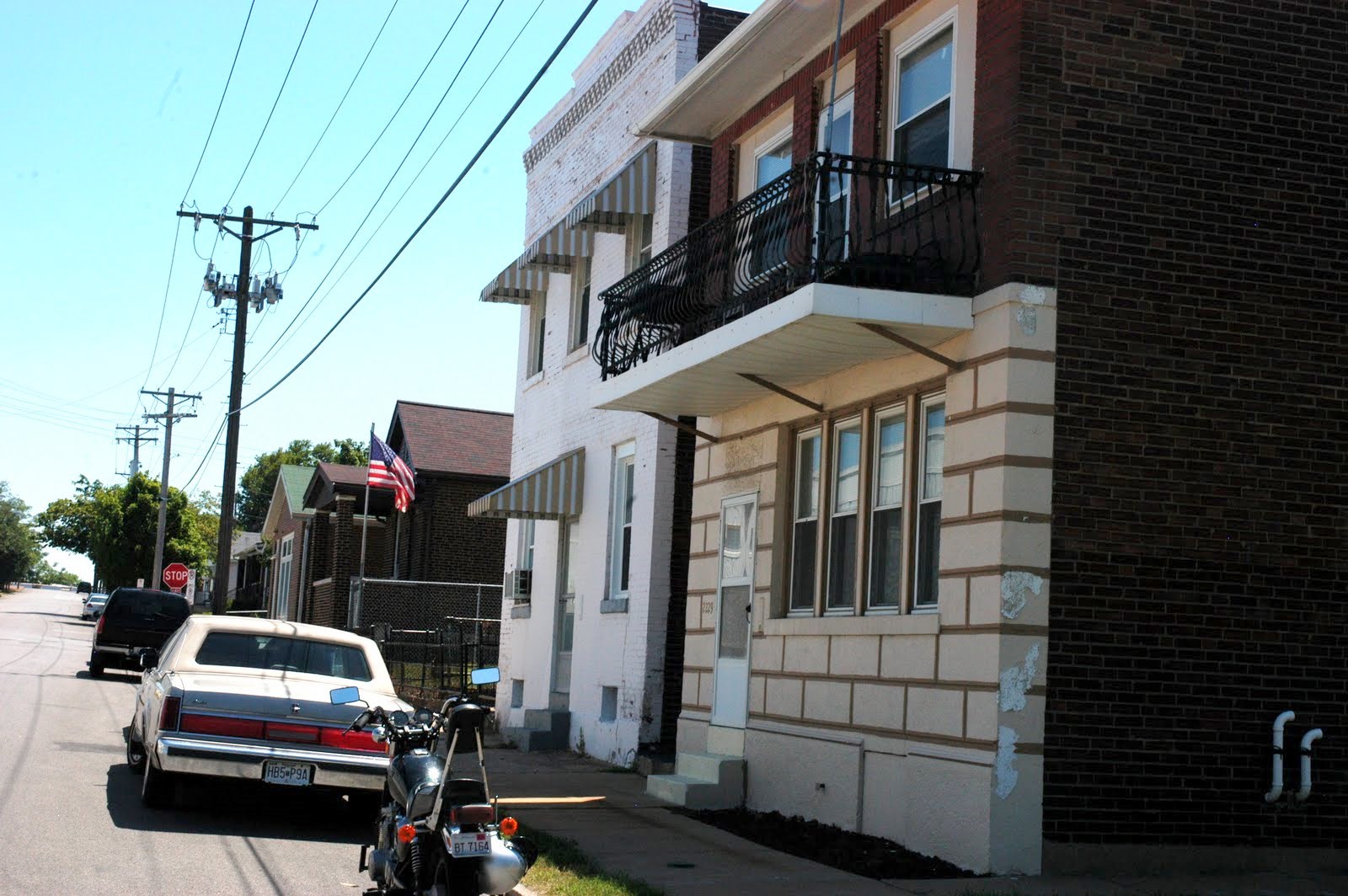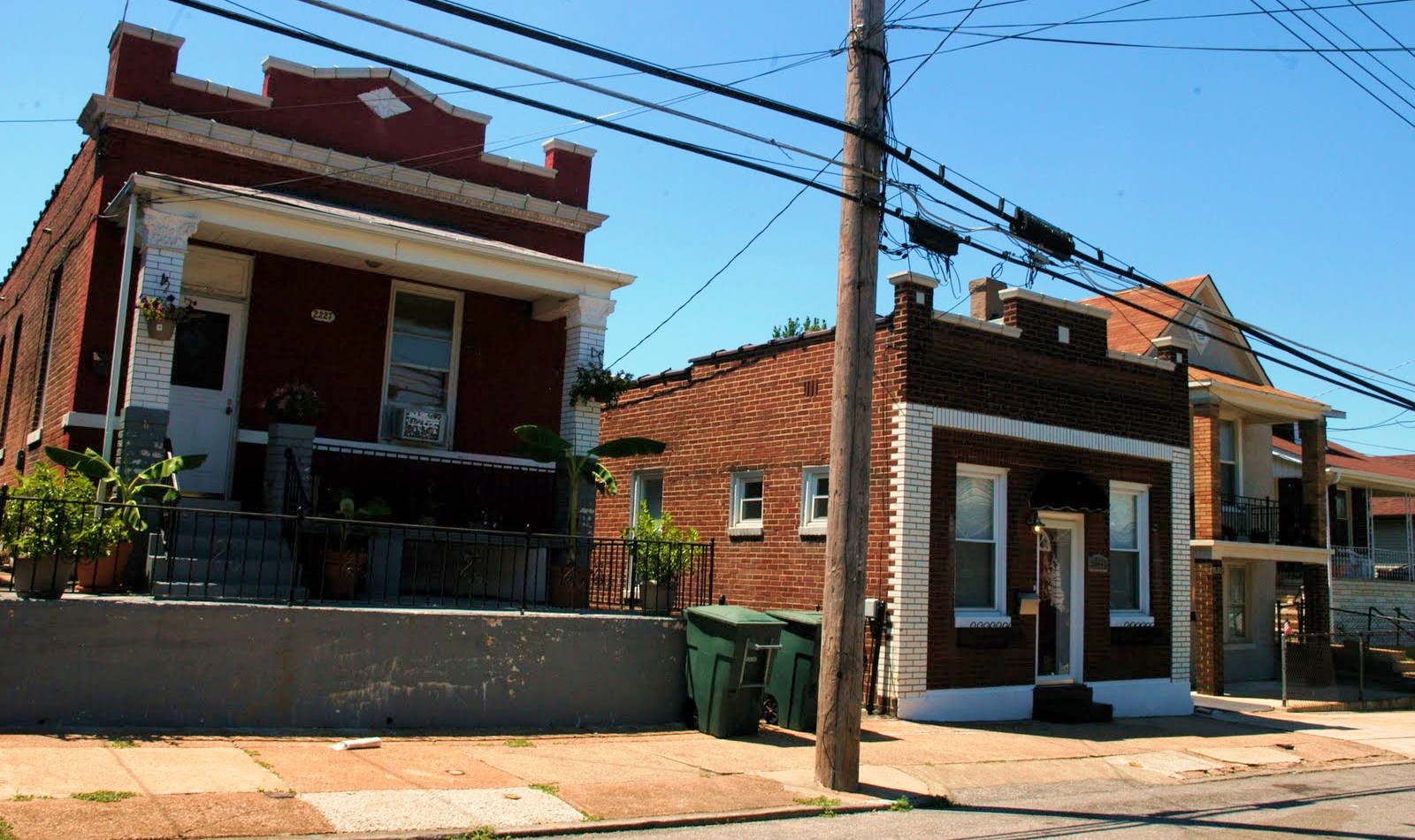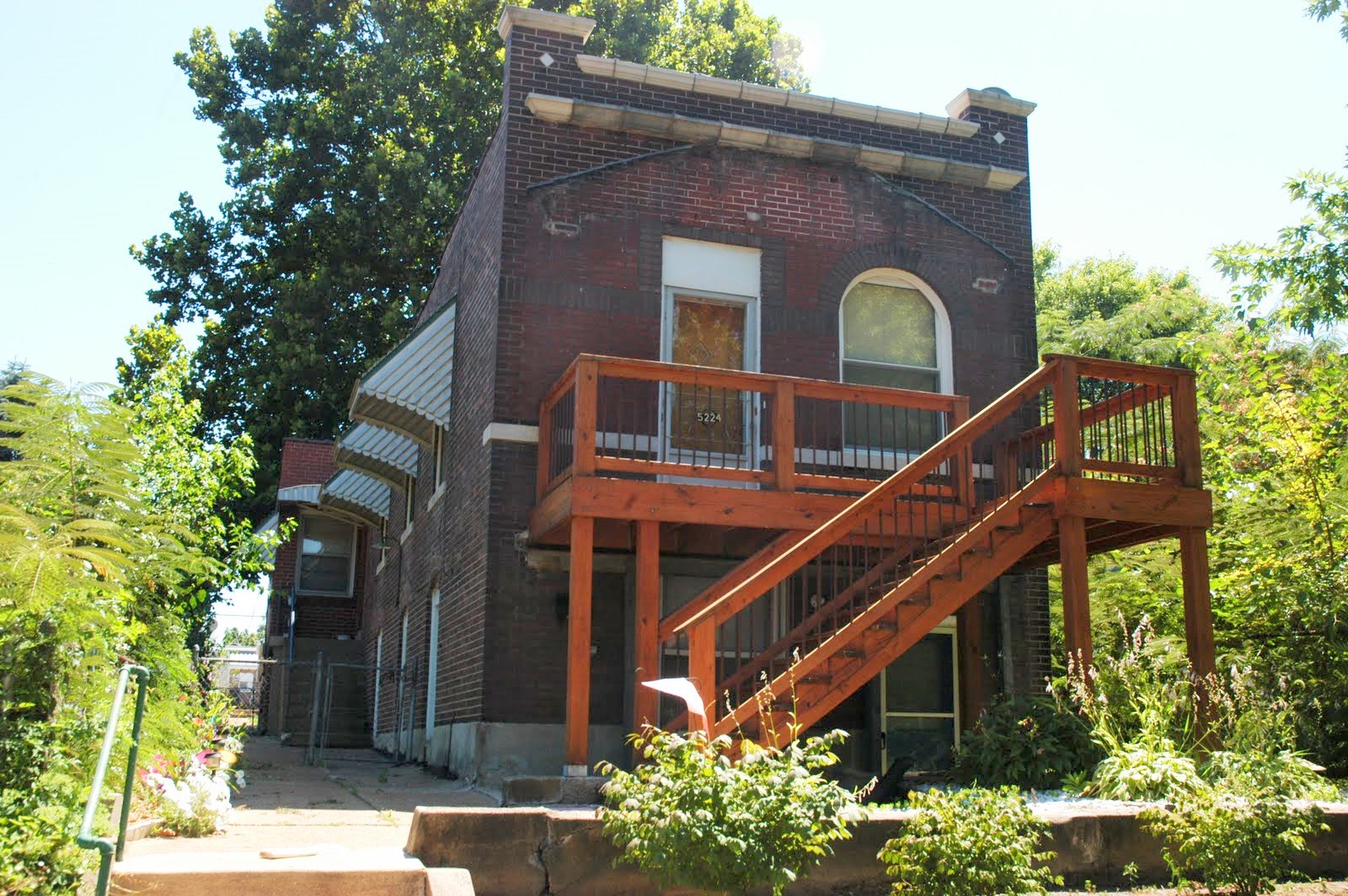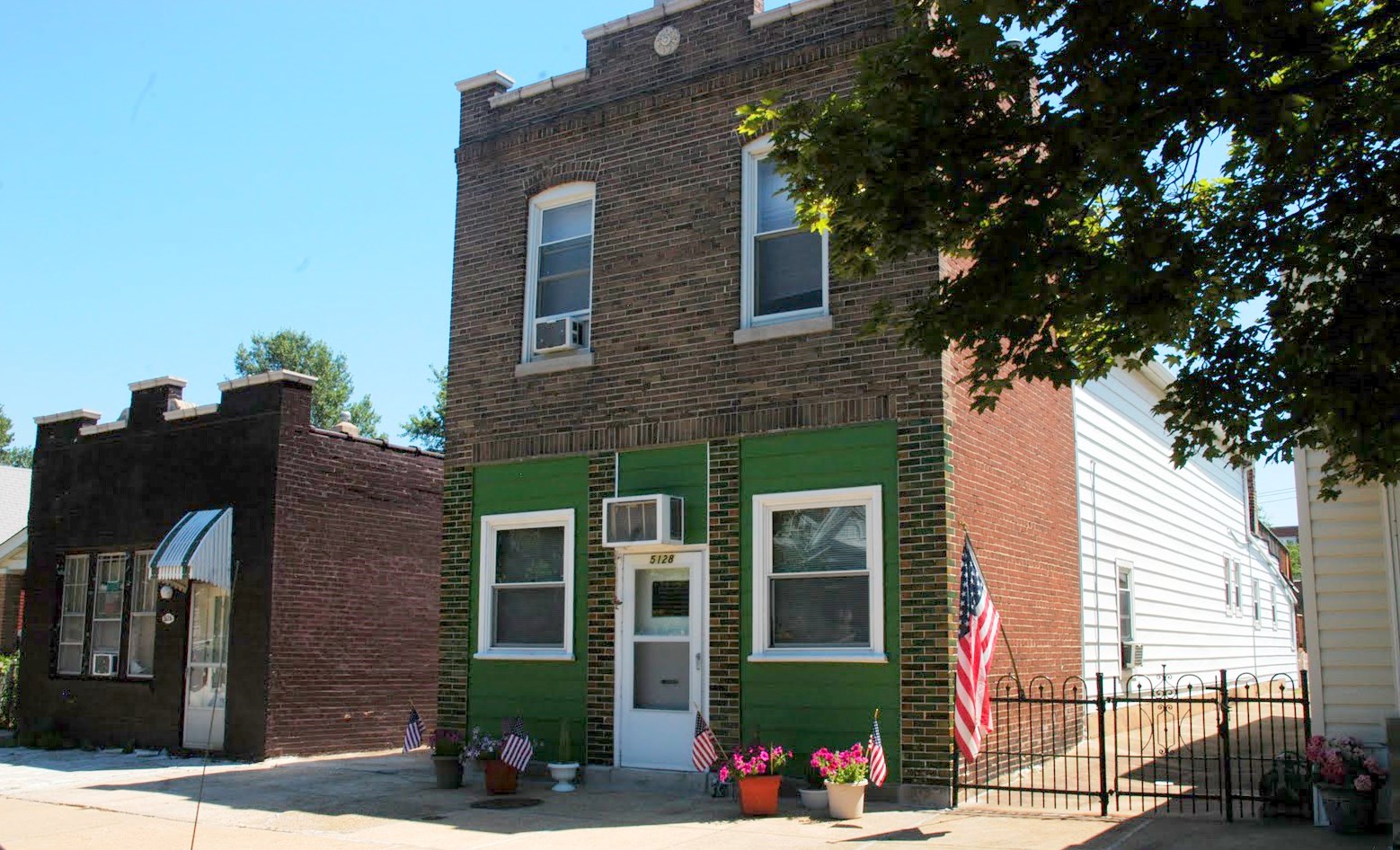 I love it!!!! The Hill is largely made up of modestly scaled homes, some with a Mediterranean feel: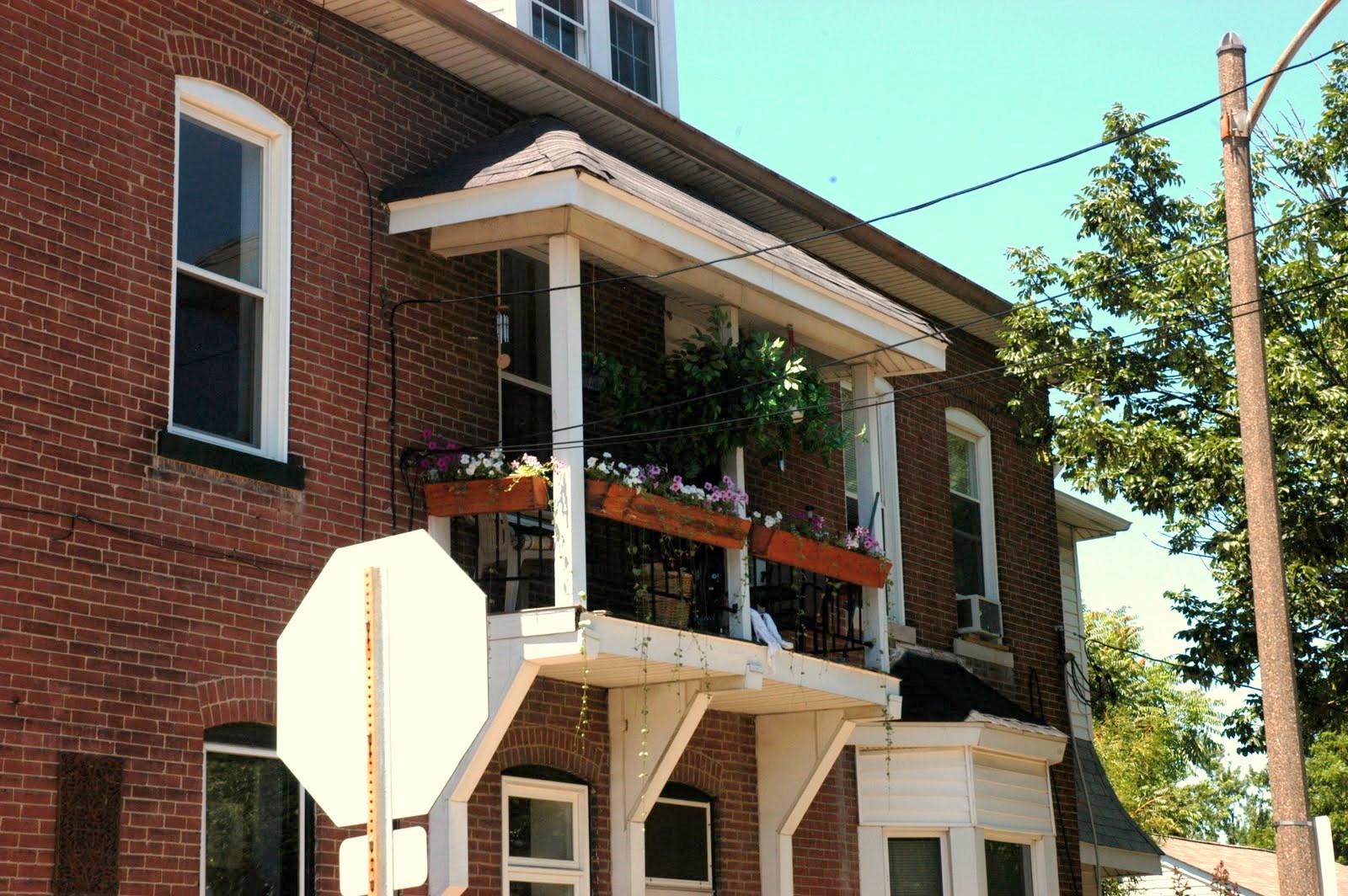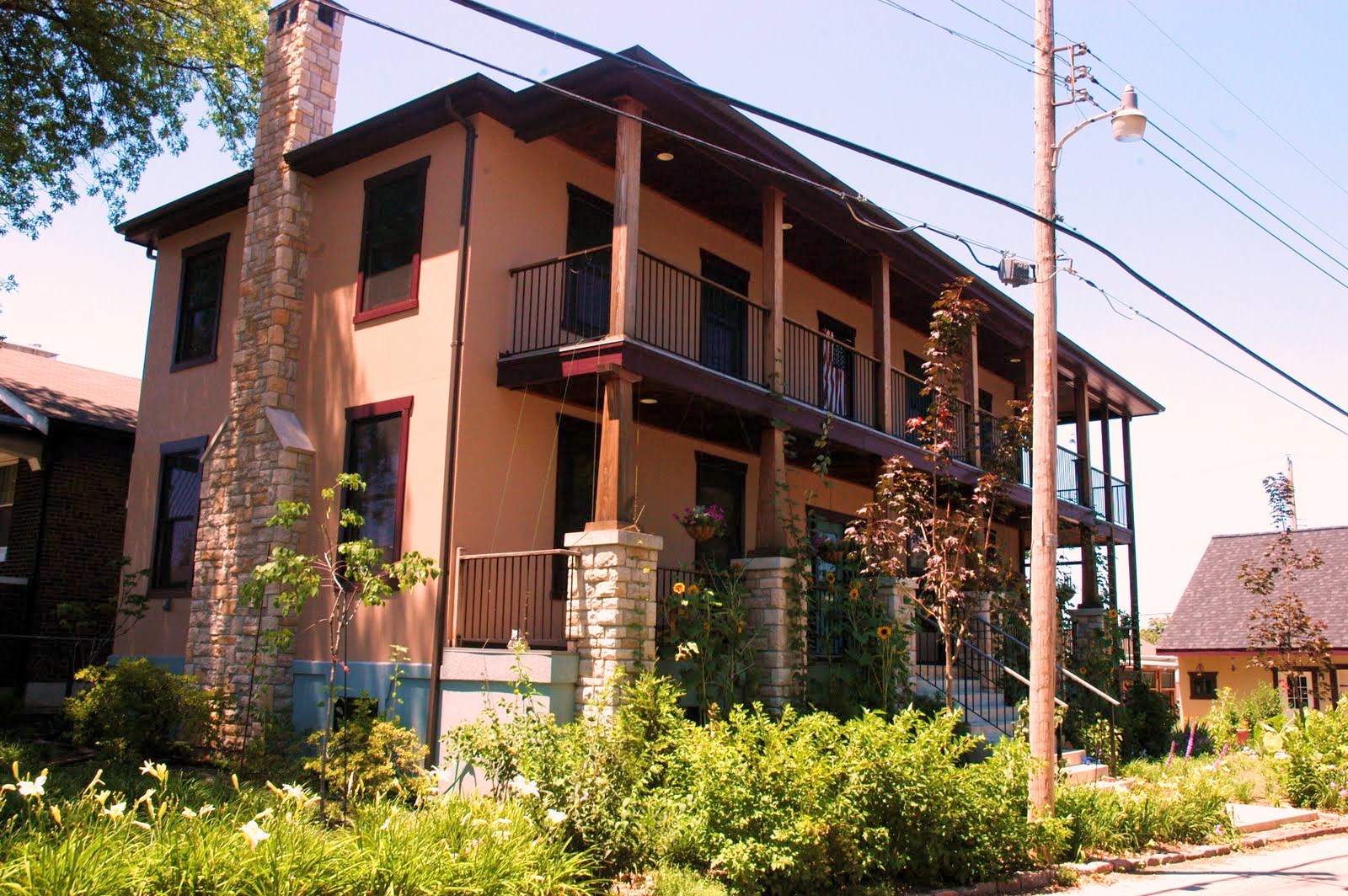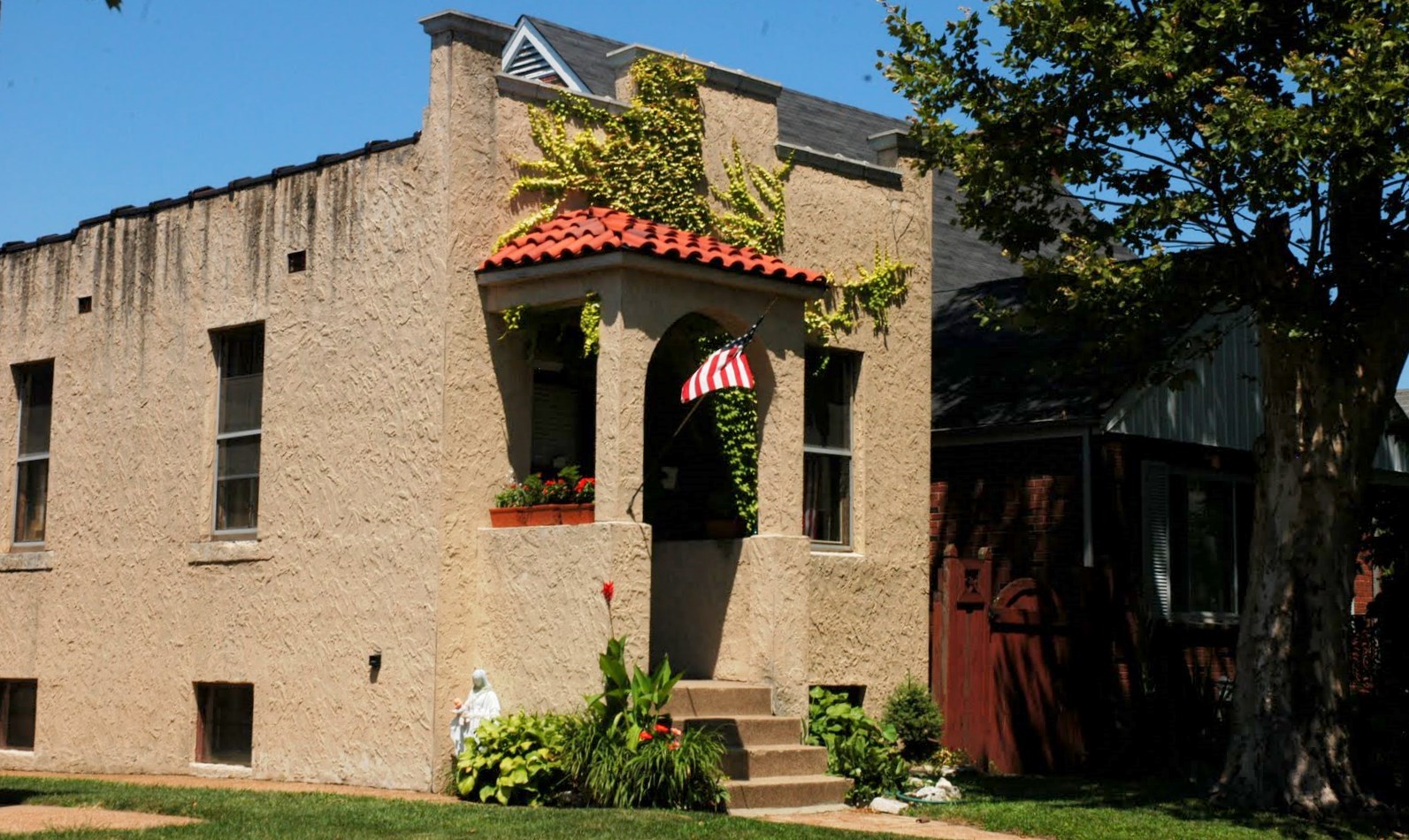 The Hill is also unique in that there are scads of well cared for frame homes all over the neighborhood: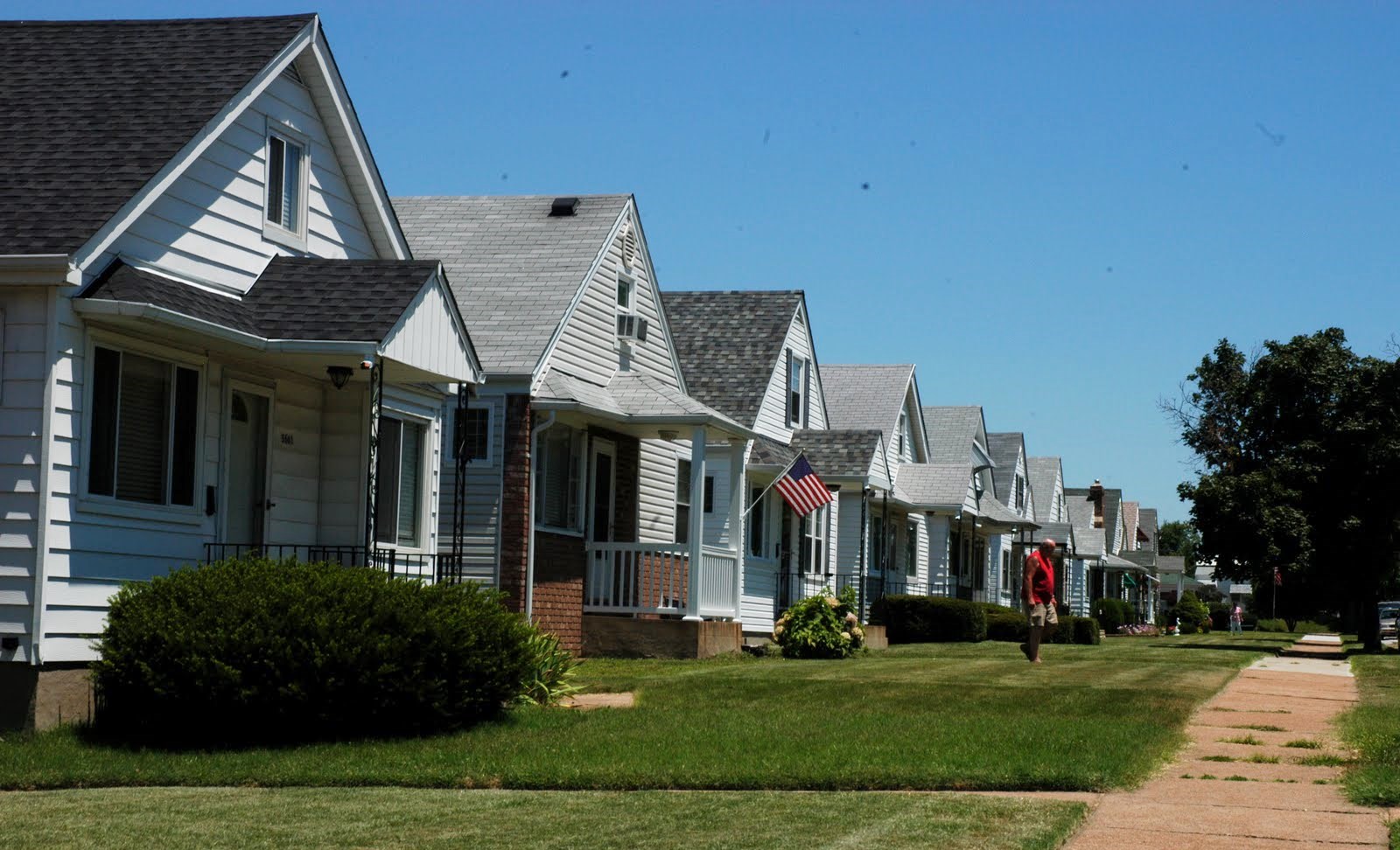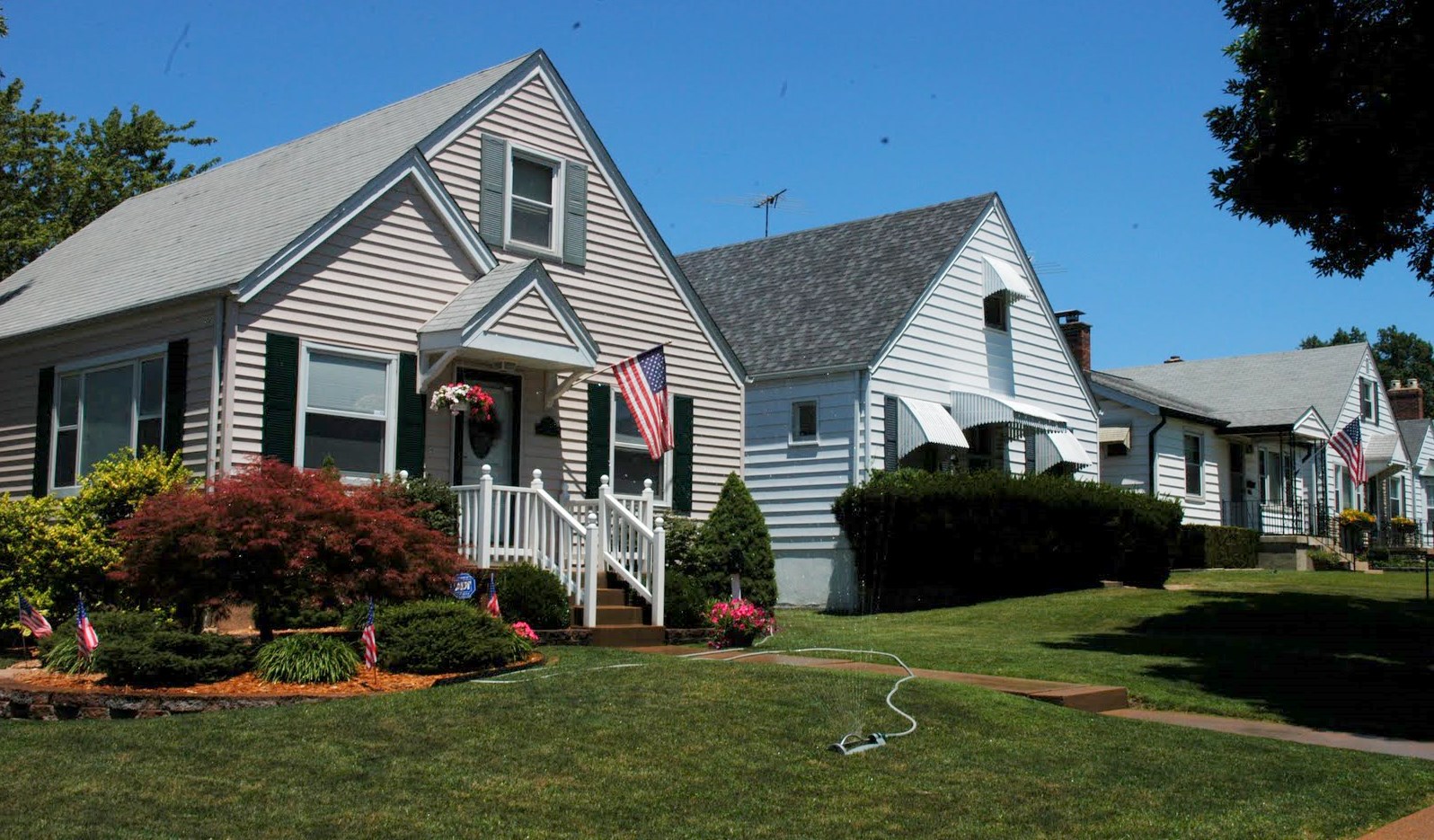 There are many brick homes too, overwhelming the frame homes to represent the majority of homes: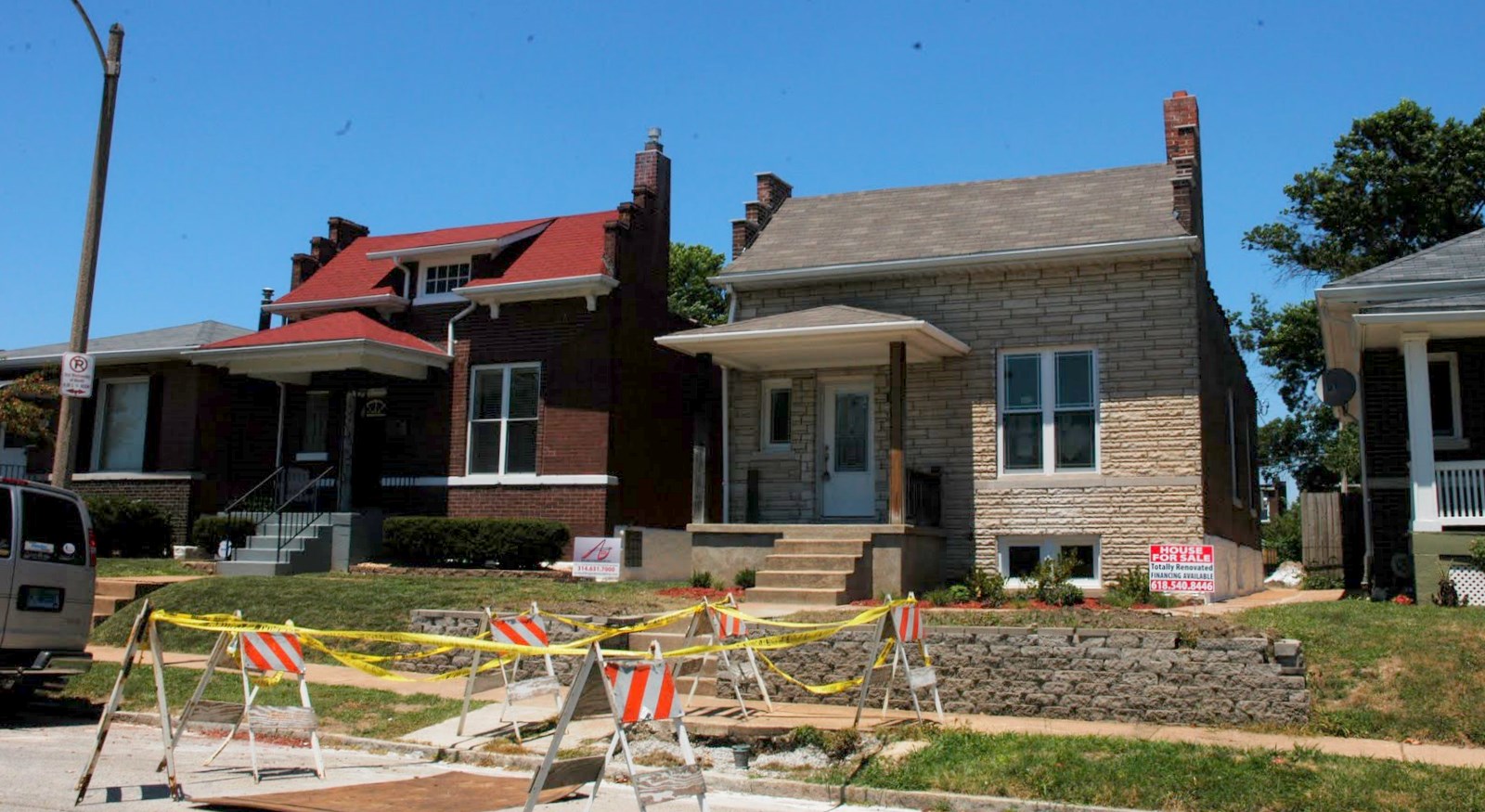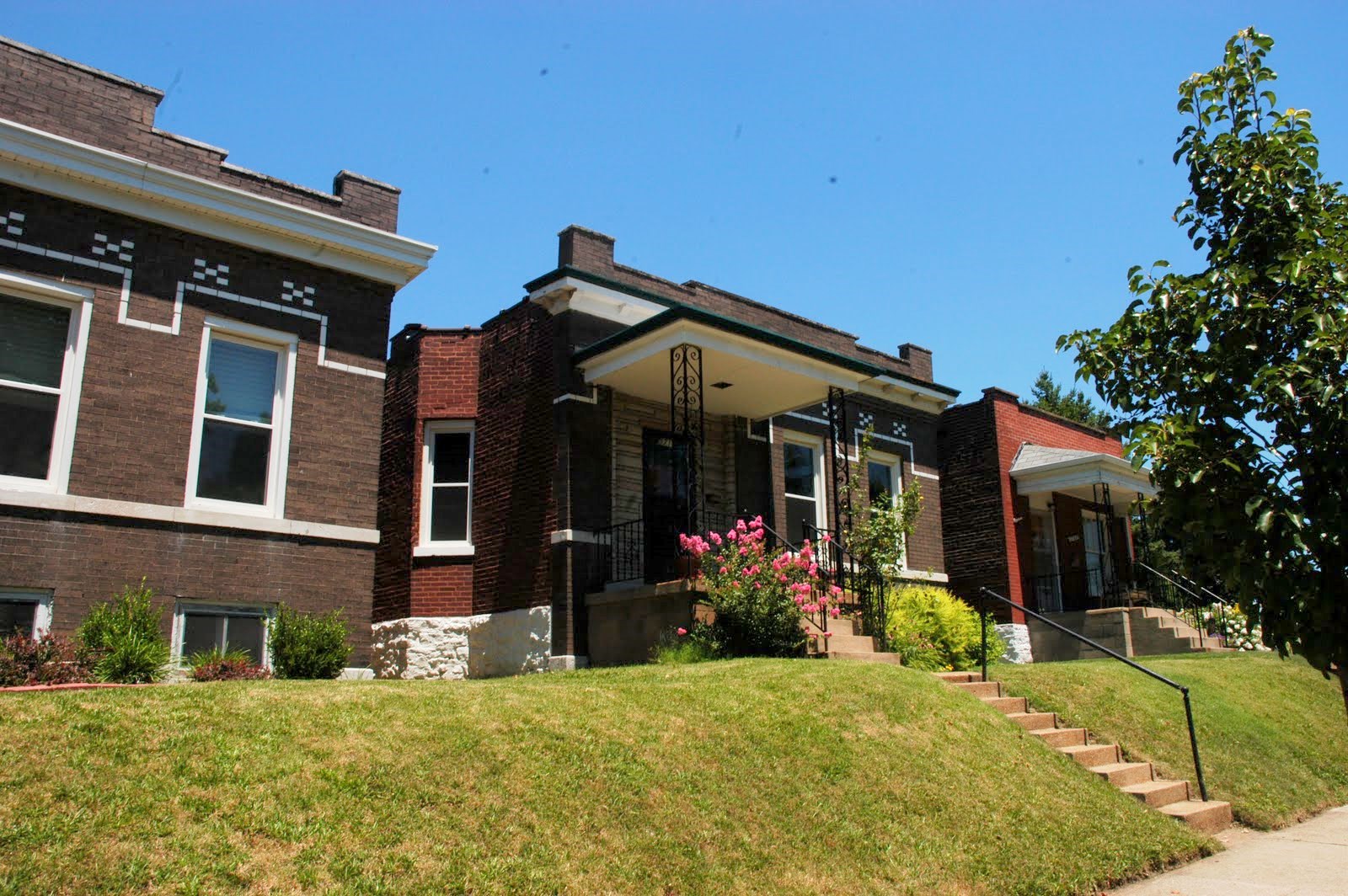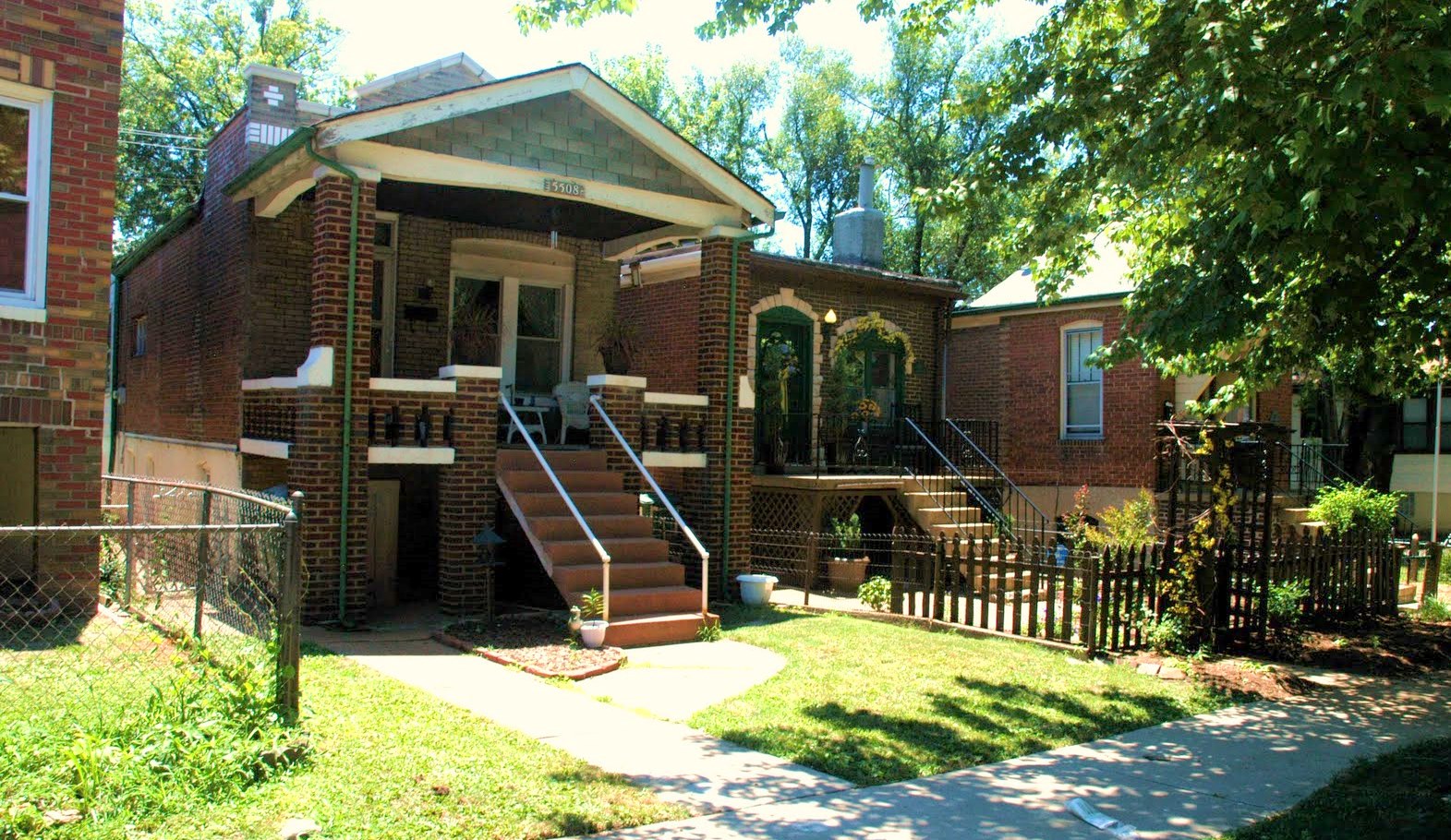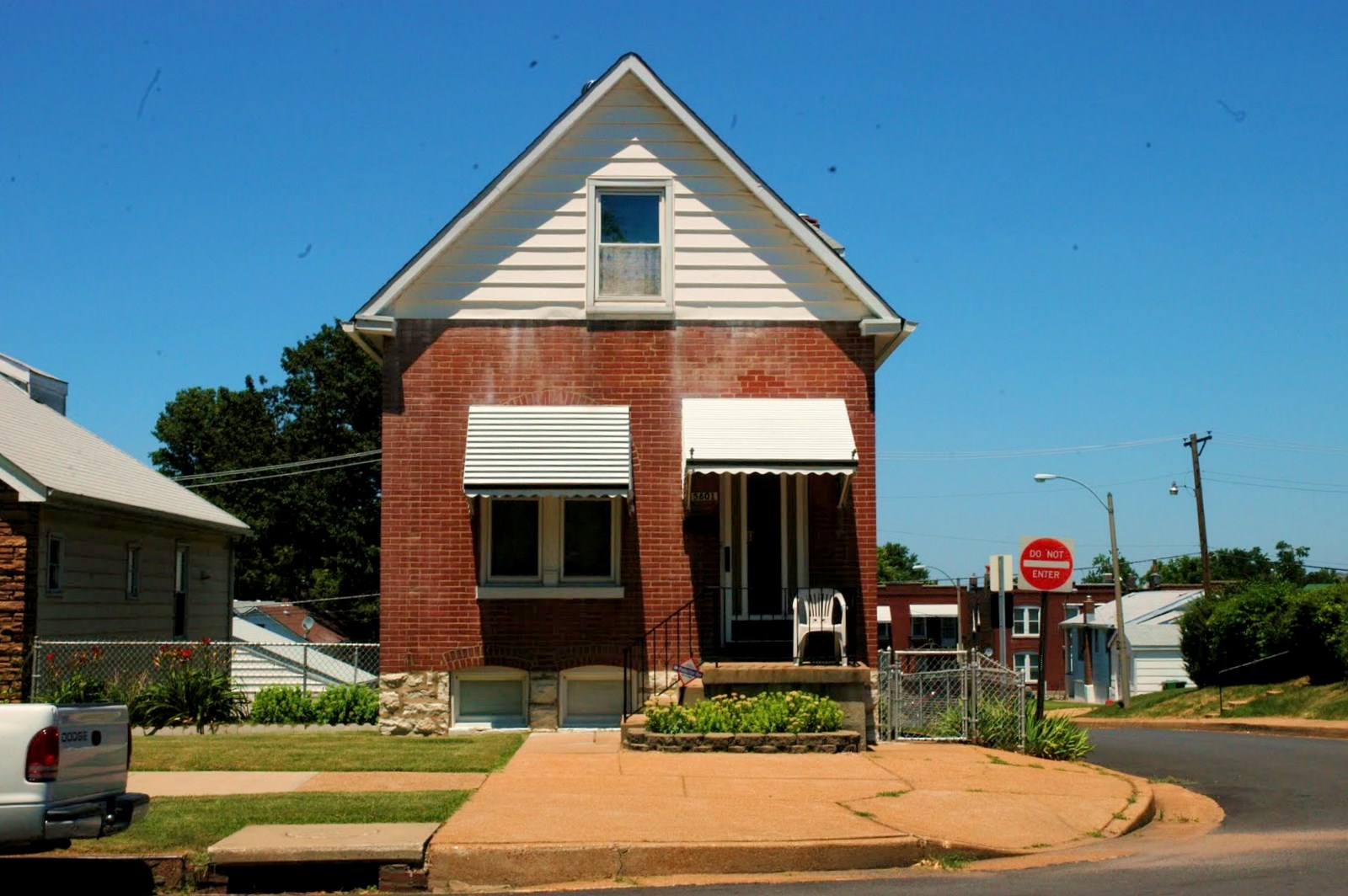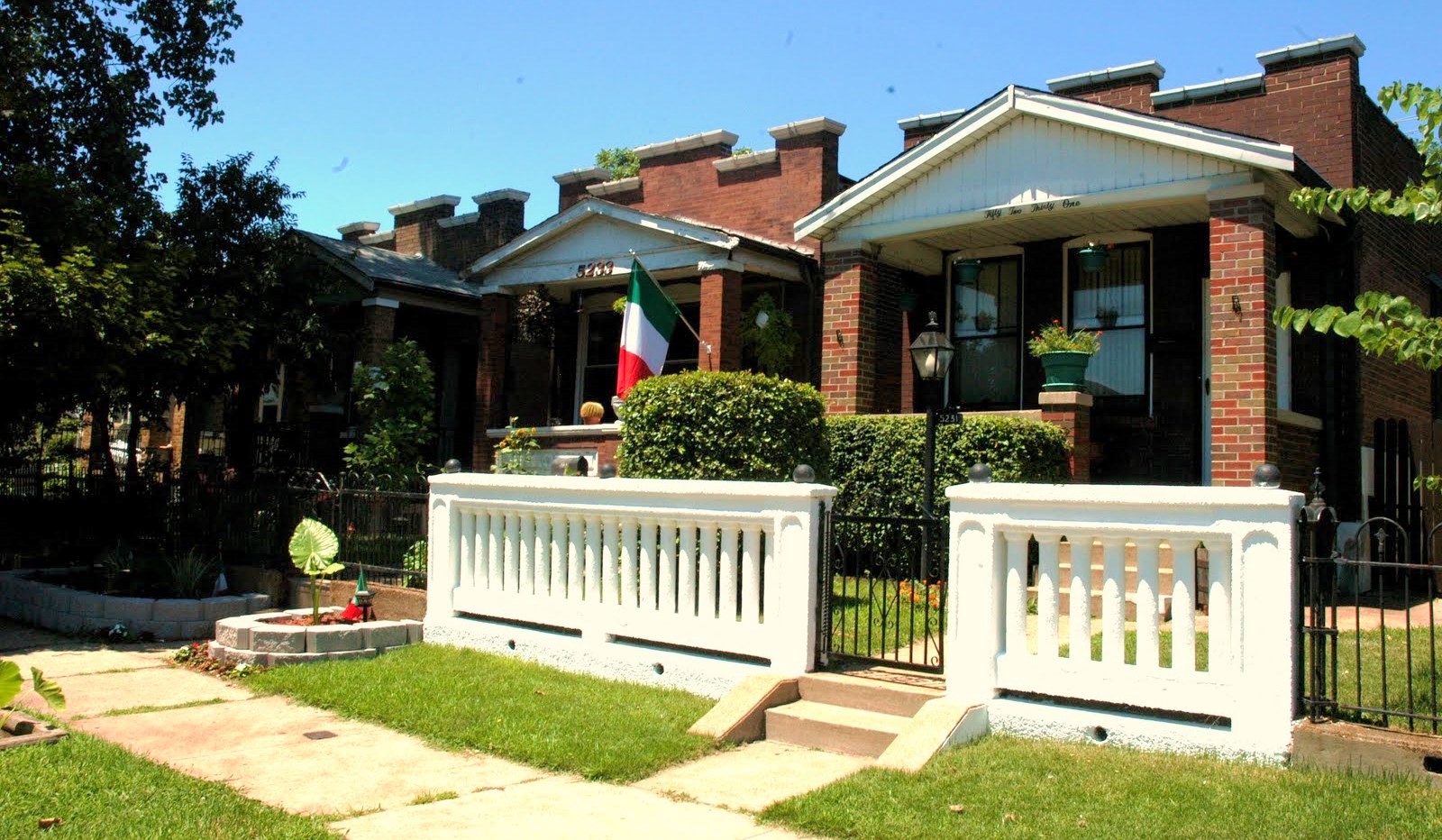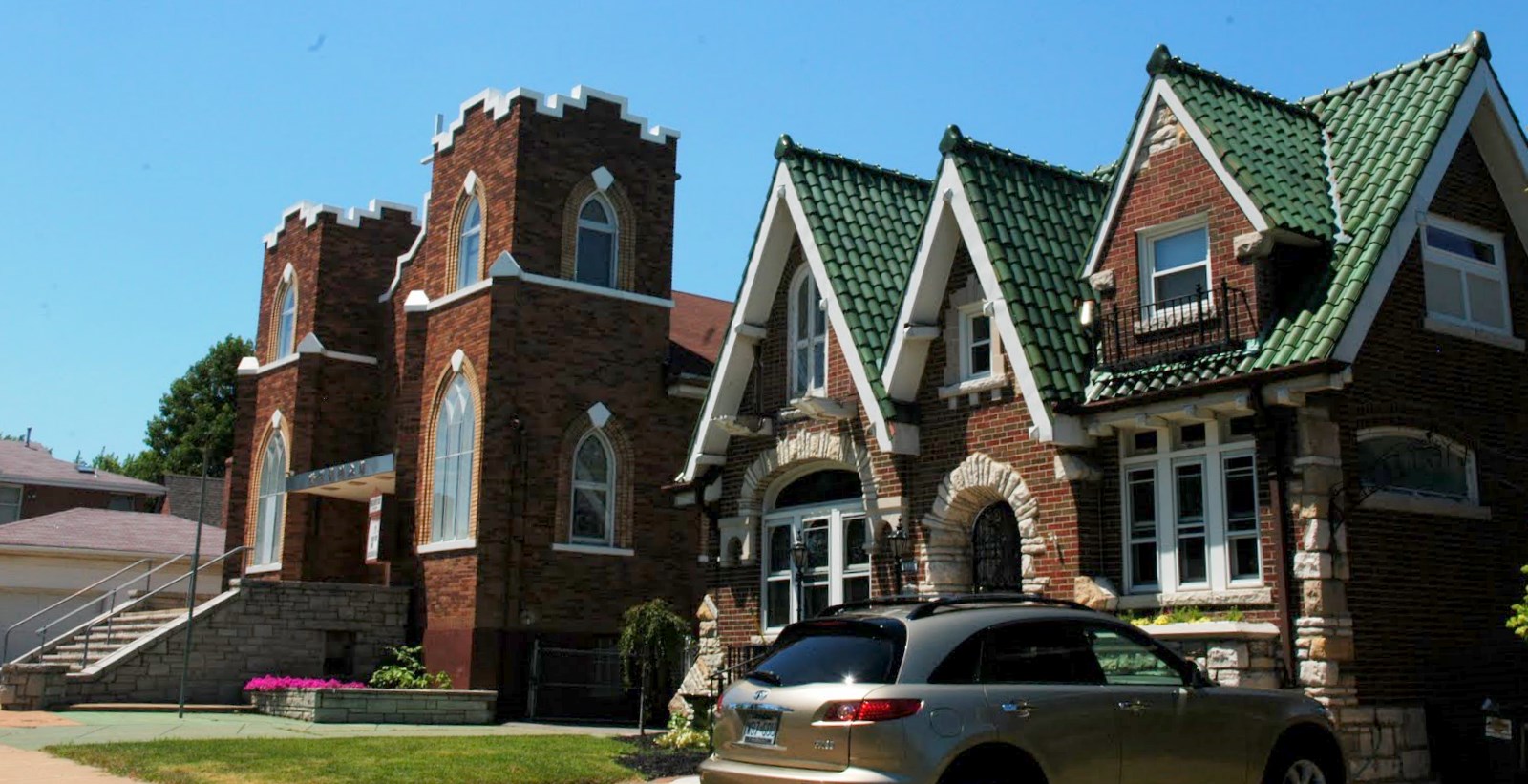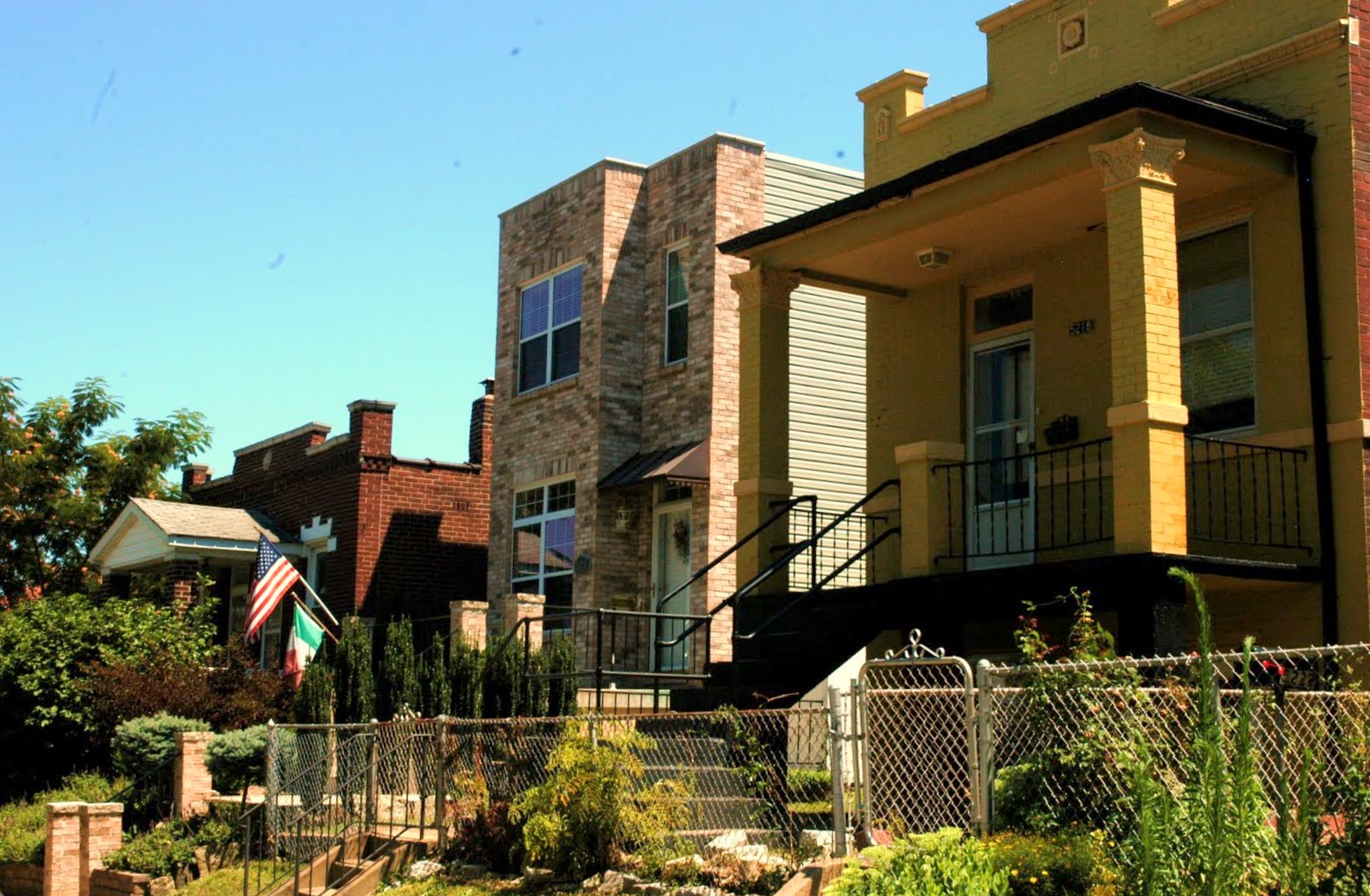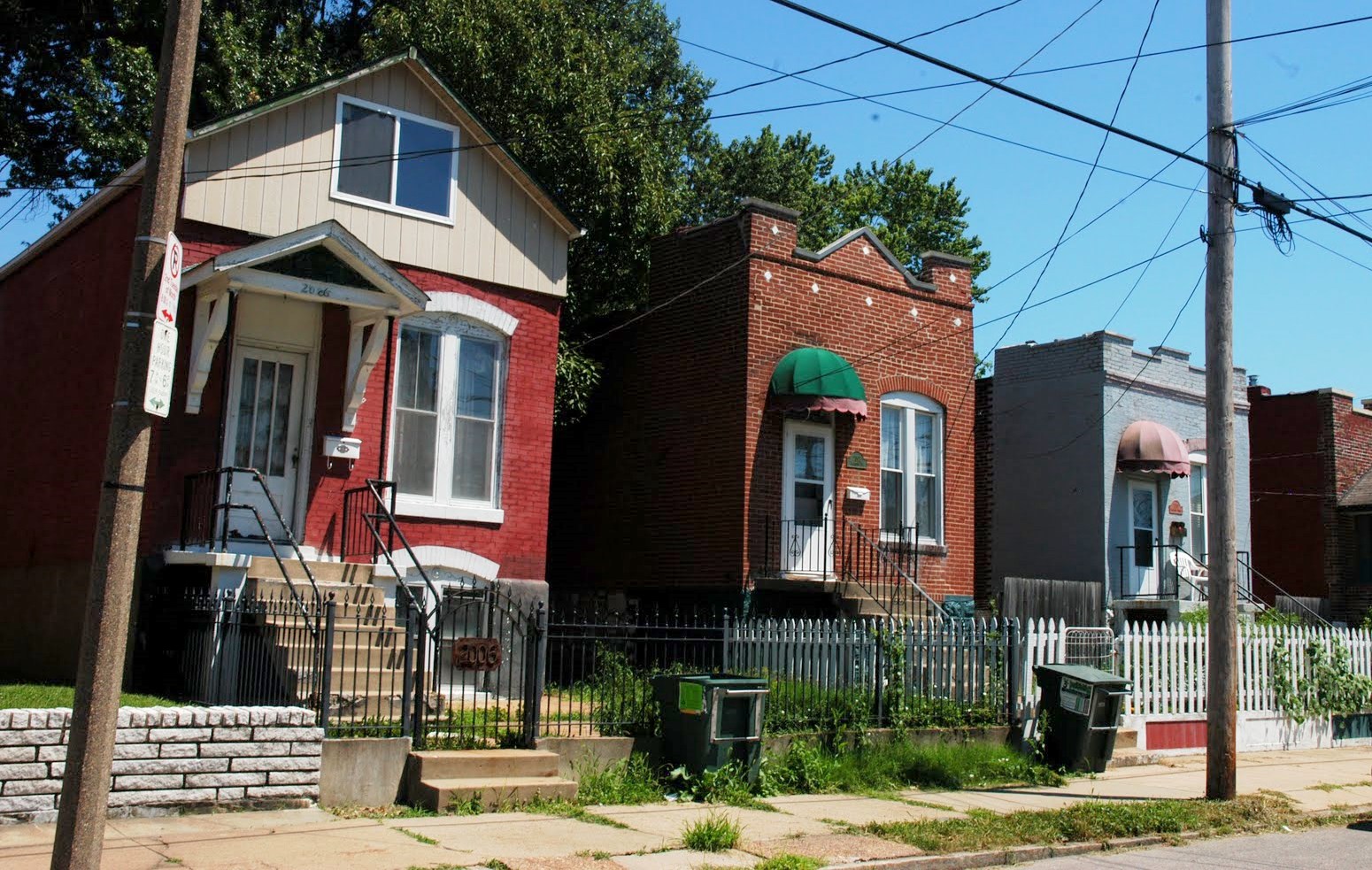 There are some examples of larger brick homes too: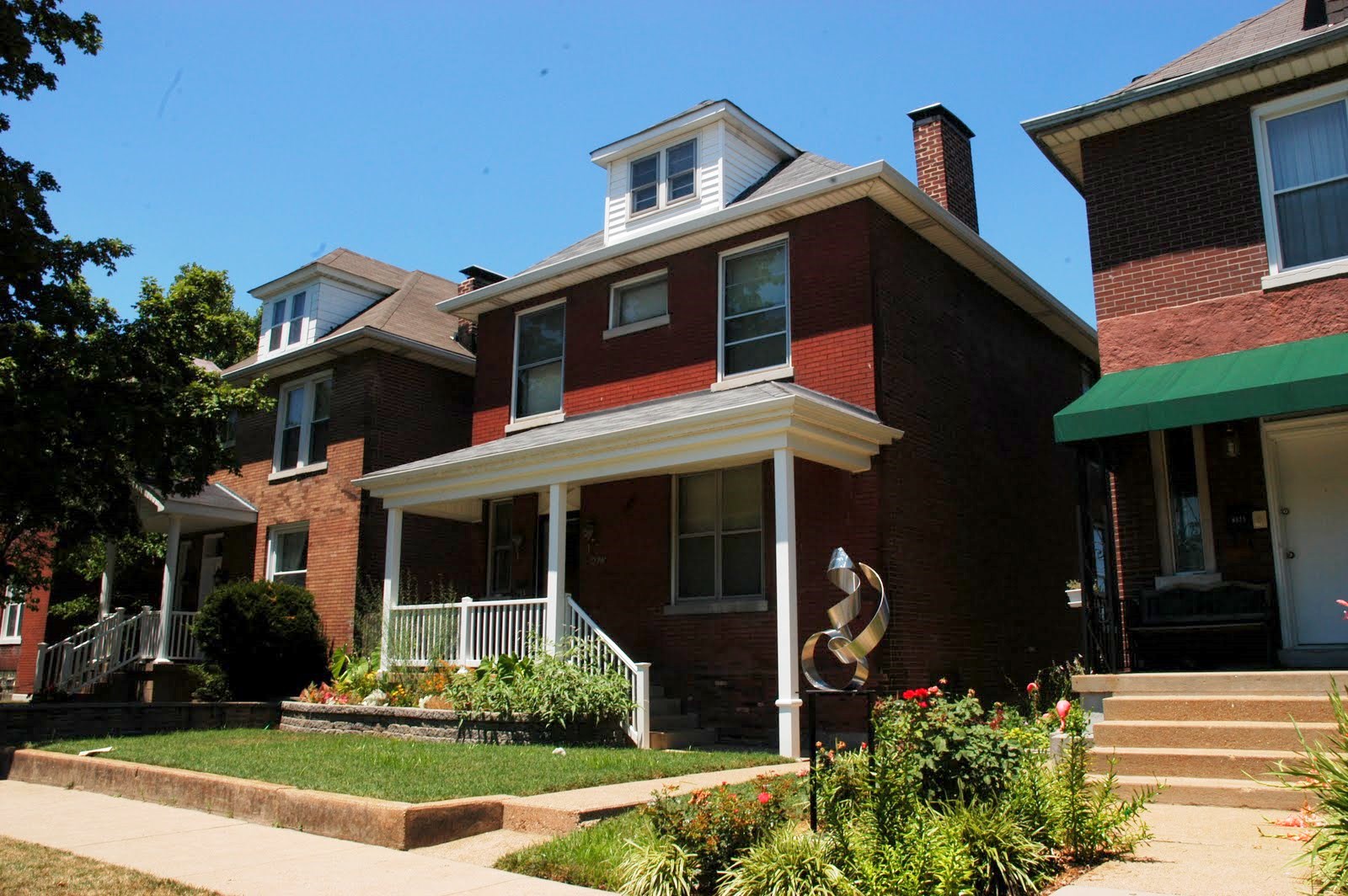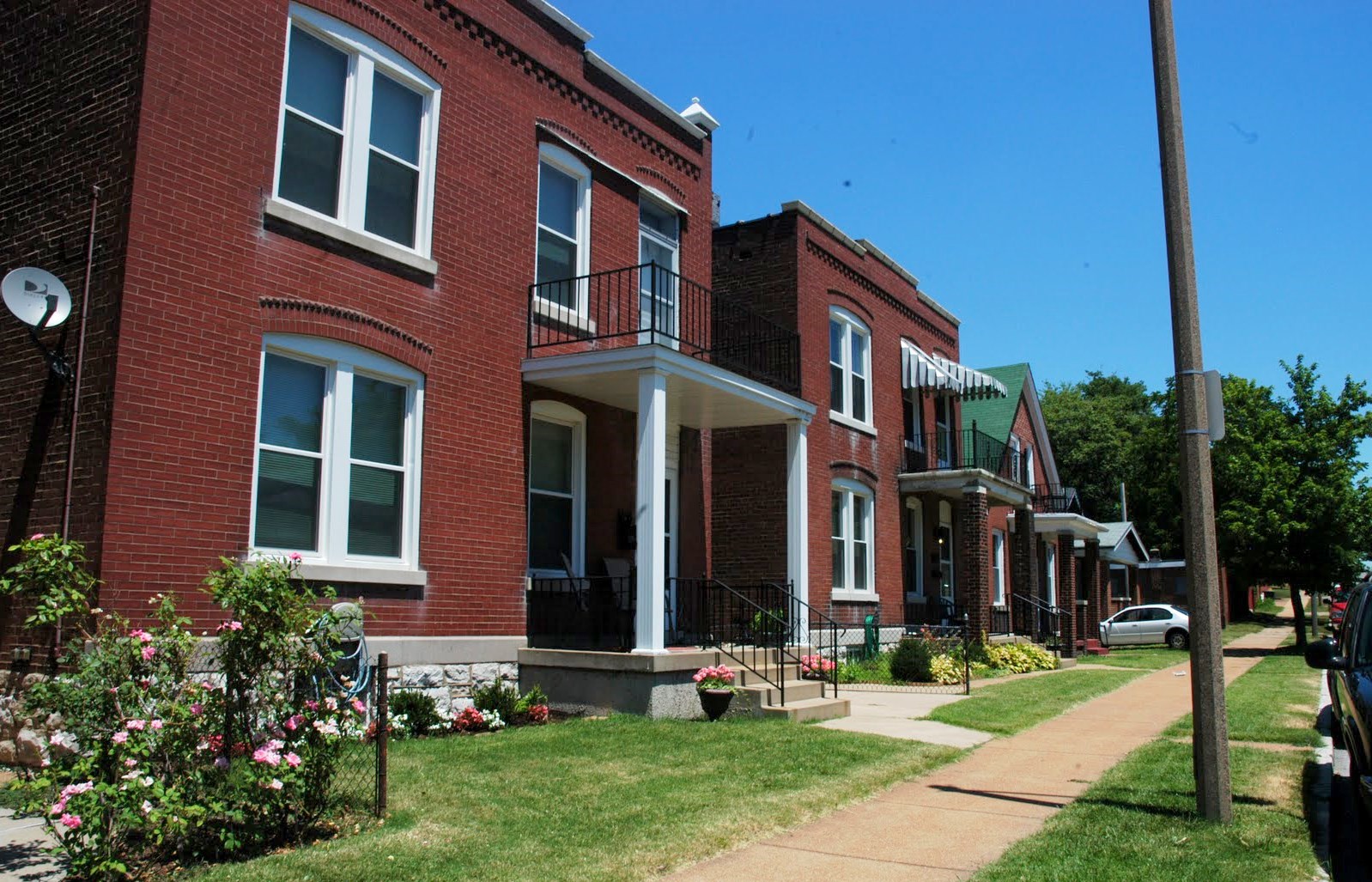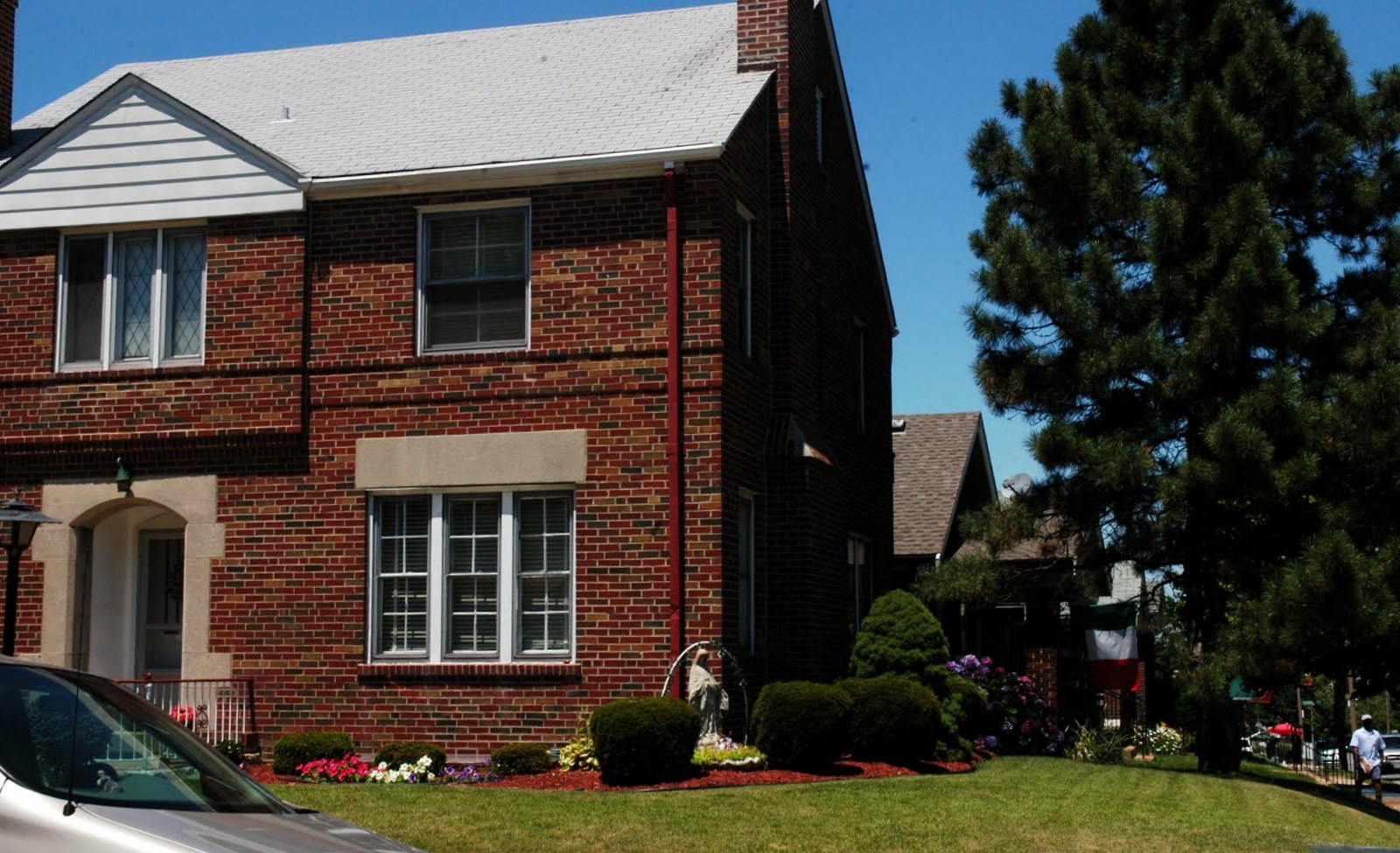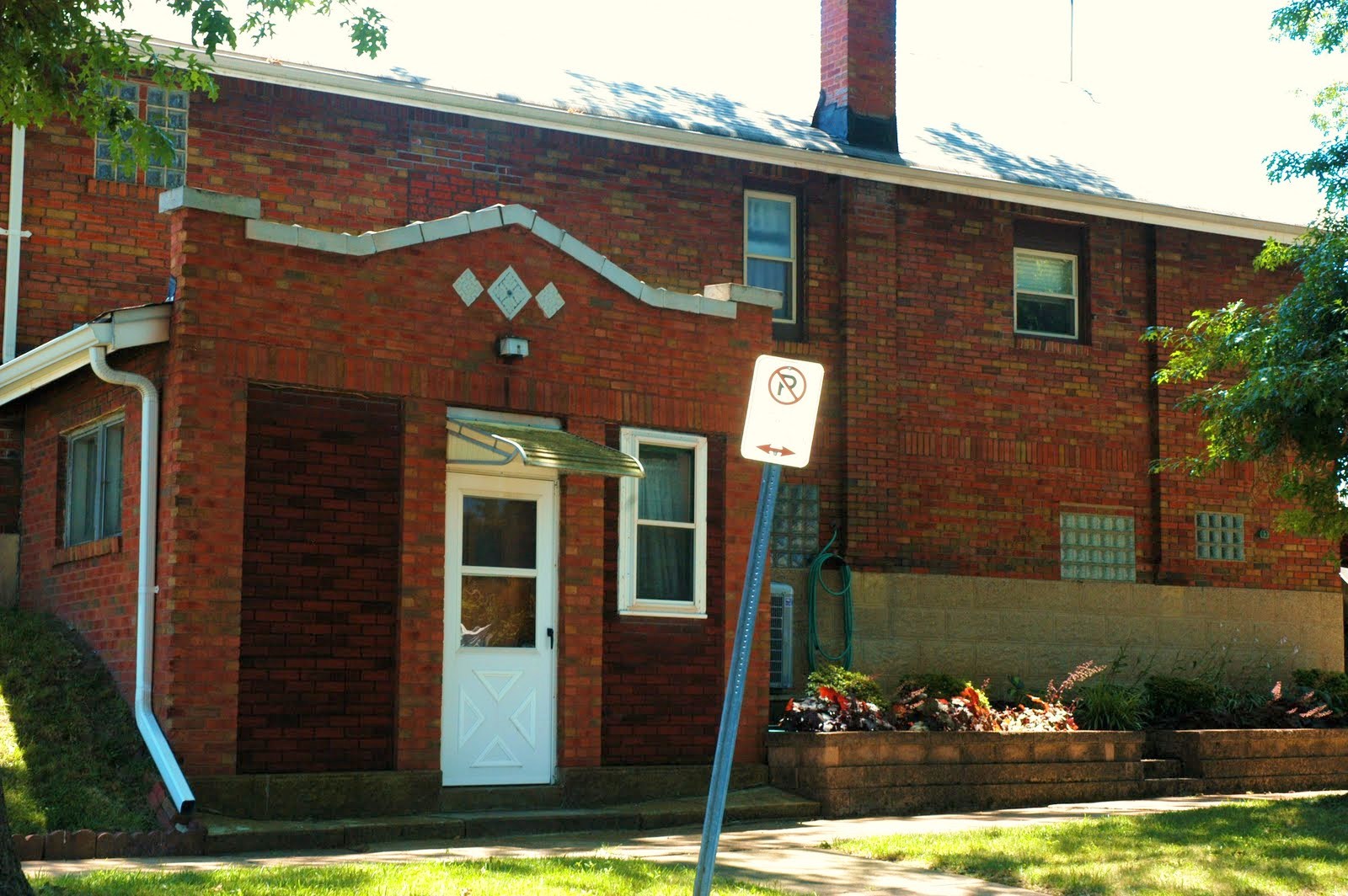 There are also streets with mixes of all styles: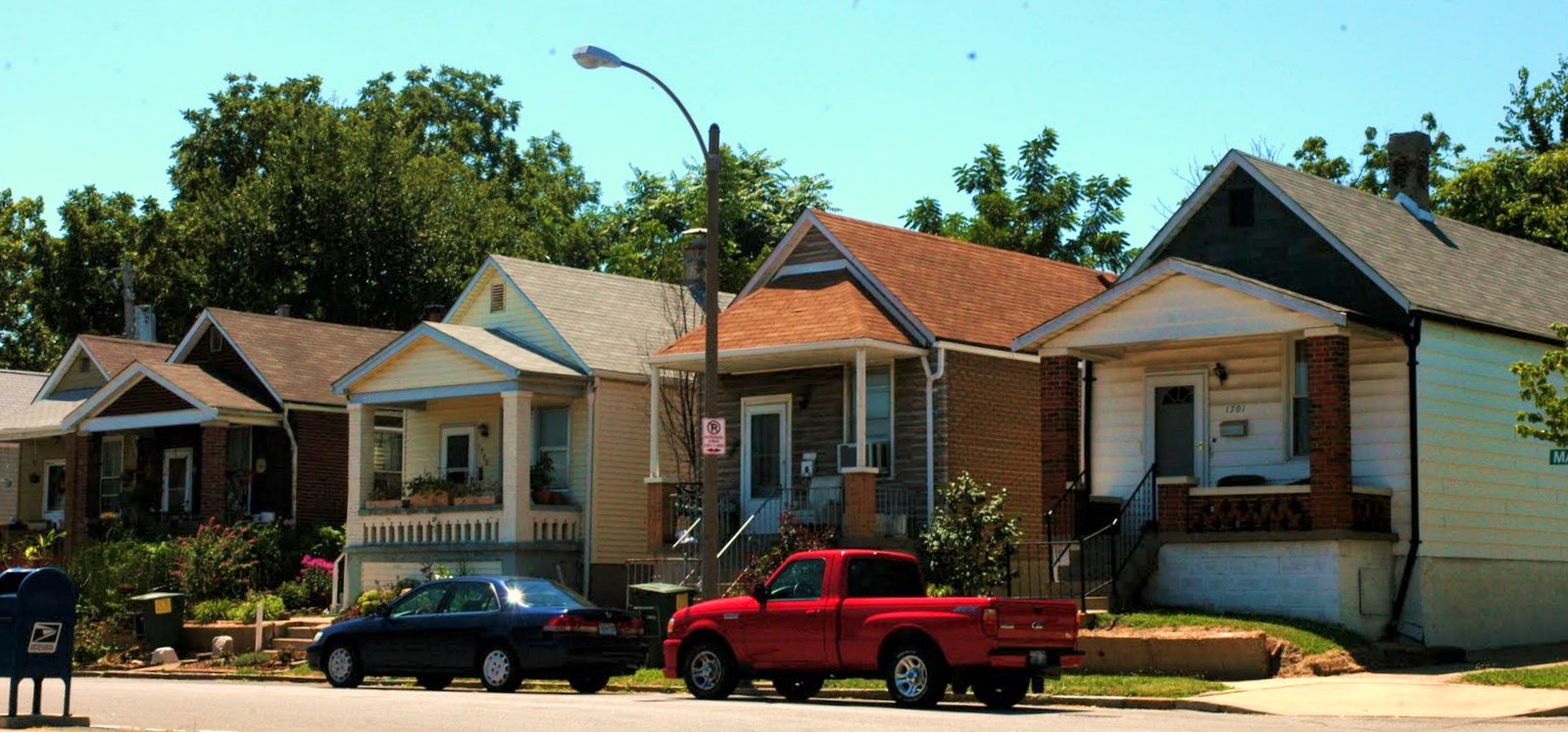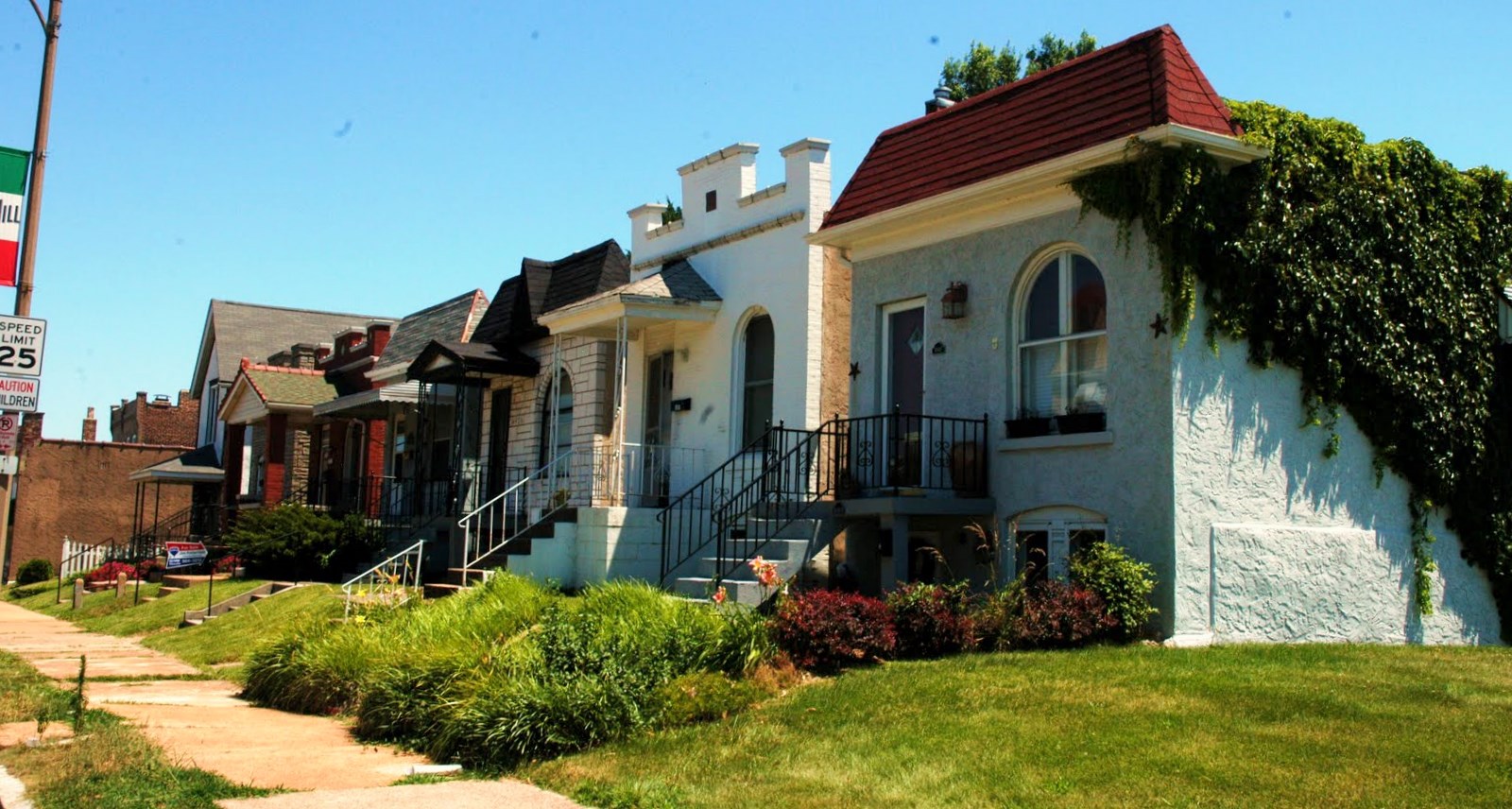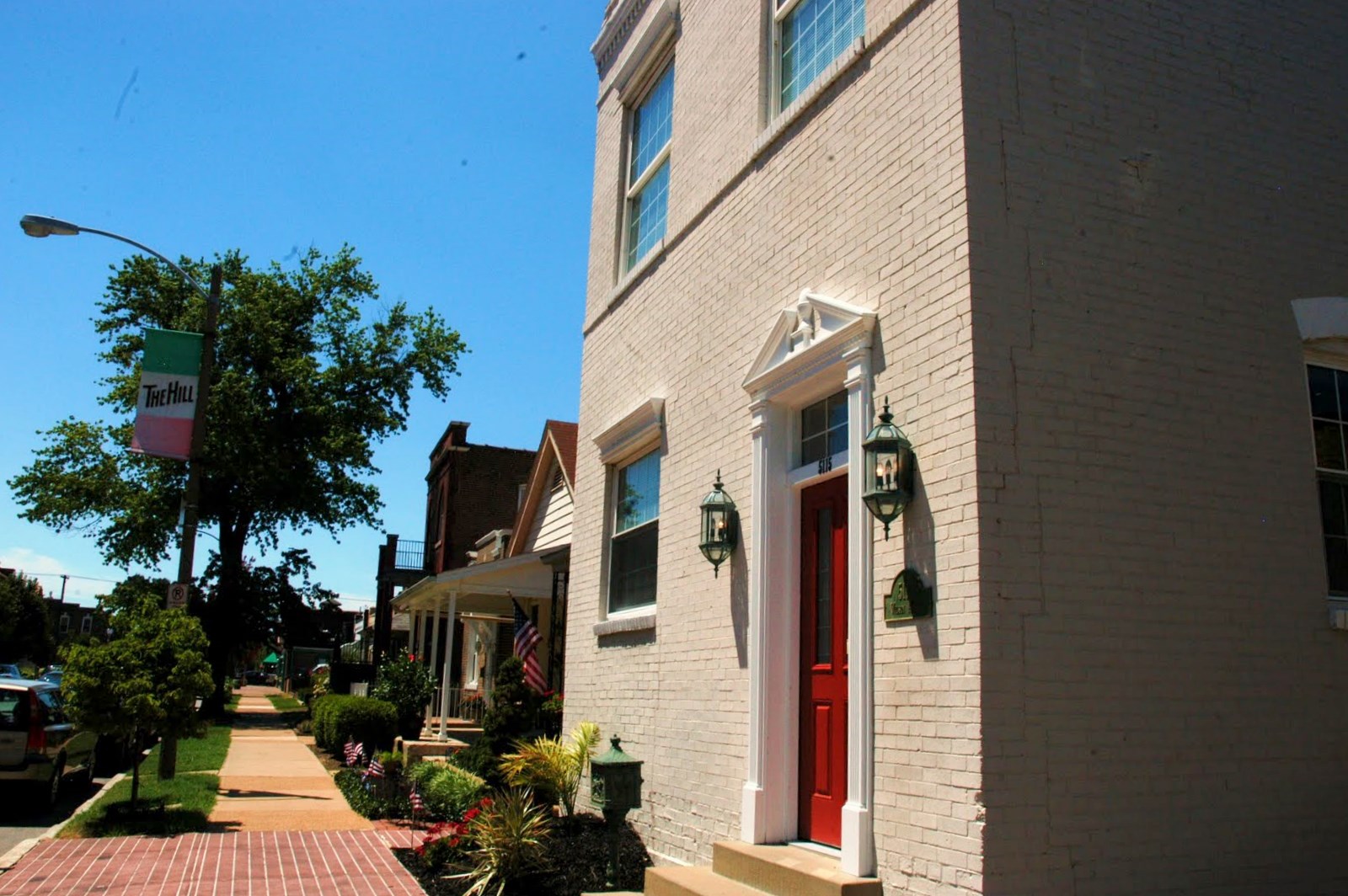 And of course there is some new construction as well: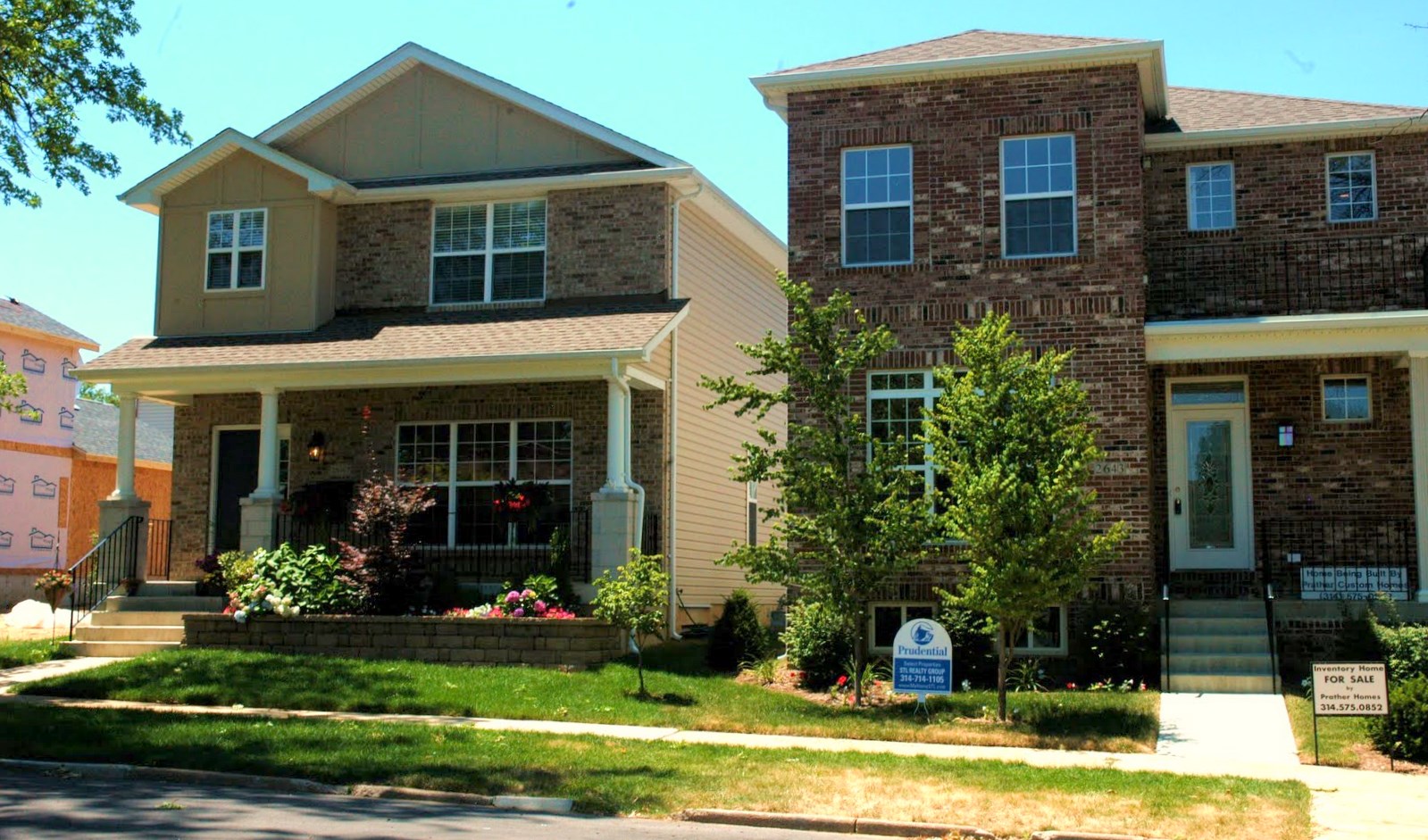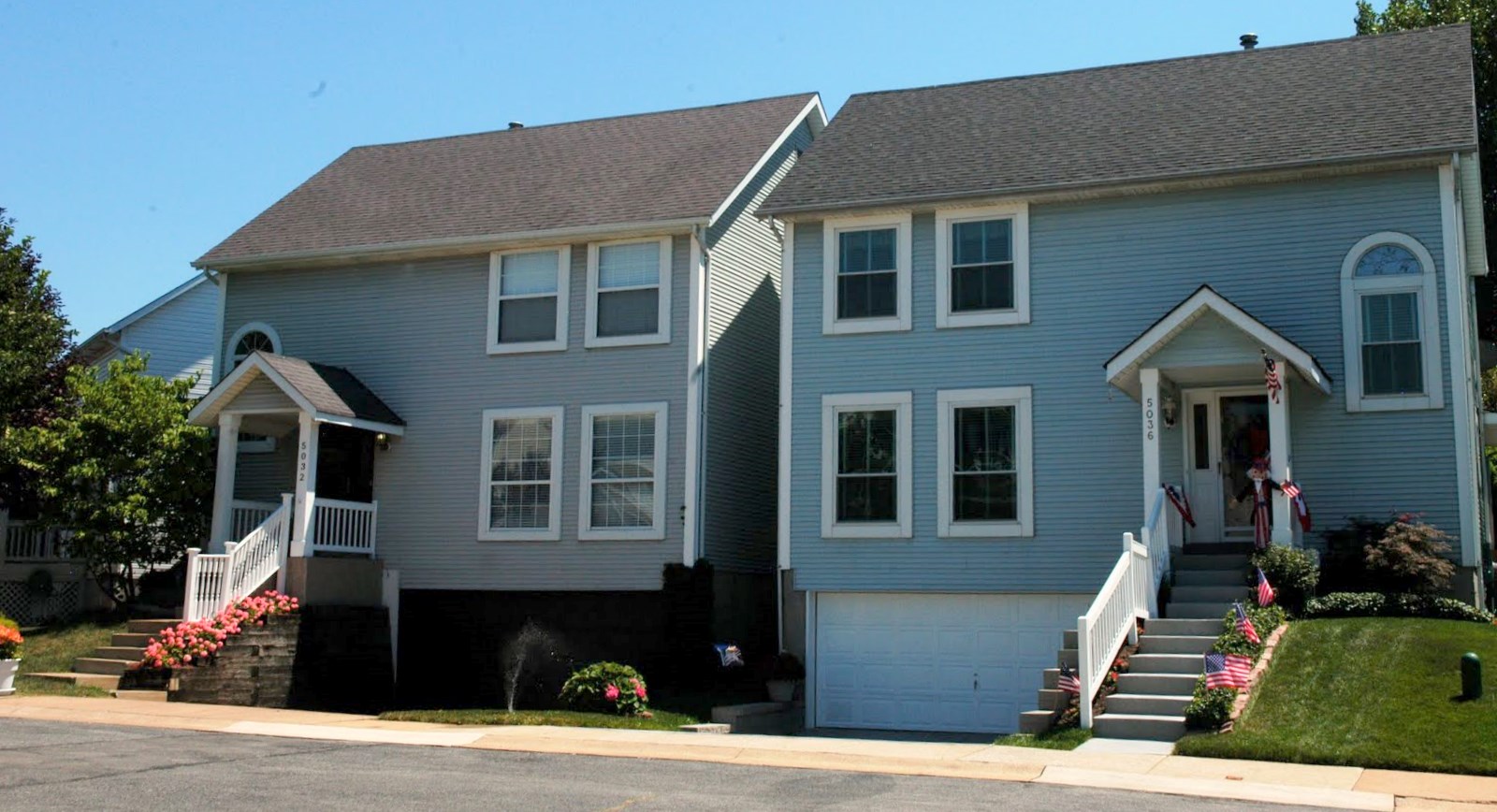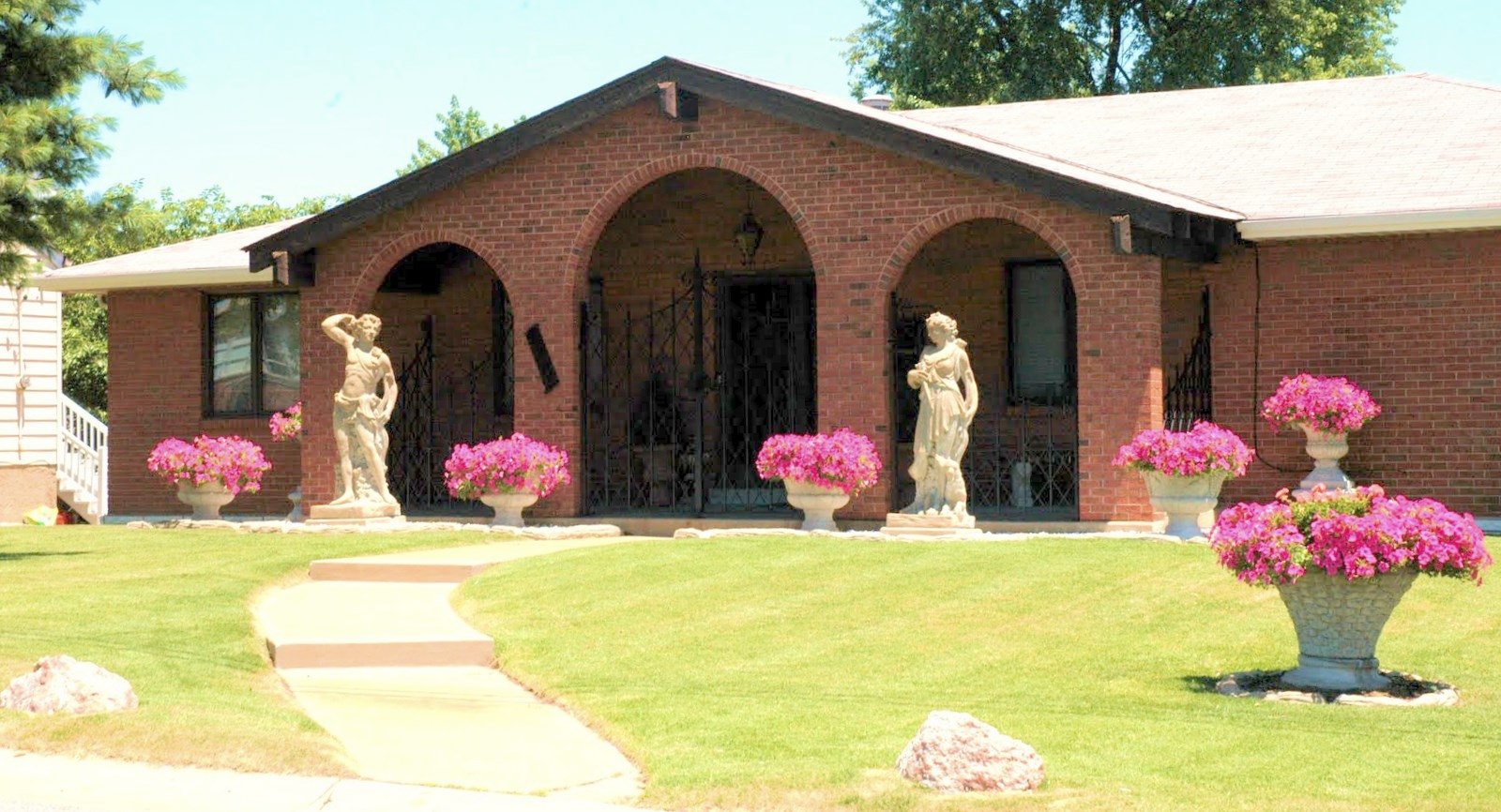 This is a great place to visit on the weekends, and many do. In fact, it's a great place to visit year round. From the Italian restaurants, groceries, bakeries, delis, salons, etc, there is a lot to see and do here. The streets are vibrant and the bakeries, sandwich shops, groceries and restaurants have ample sidewalk seating to enjoy the neighborhood as you nosh on some Mediterranean delicacies. If you go the Hill on a Cardinals home gameday, the joints are a hoppin'.
Favazza's recently demolished two buildings, basically never a good thing to see on The Hill. However, the new patio is looking OK and should allow the restaurant to continue to thrive. Keeping the building line intact with the stone wall is a good move: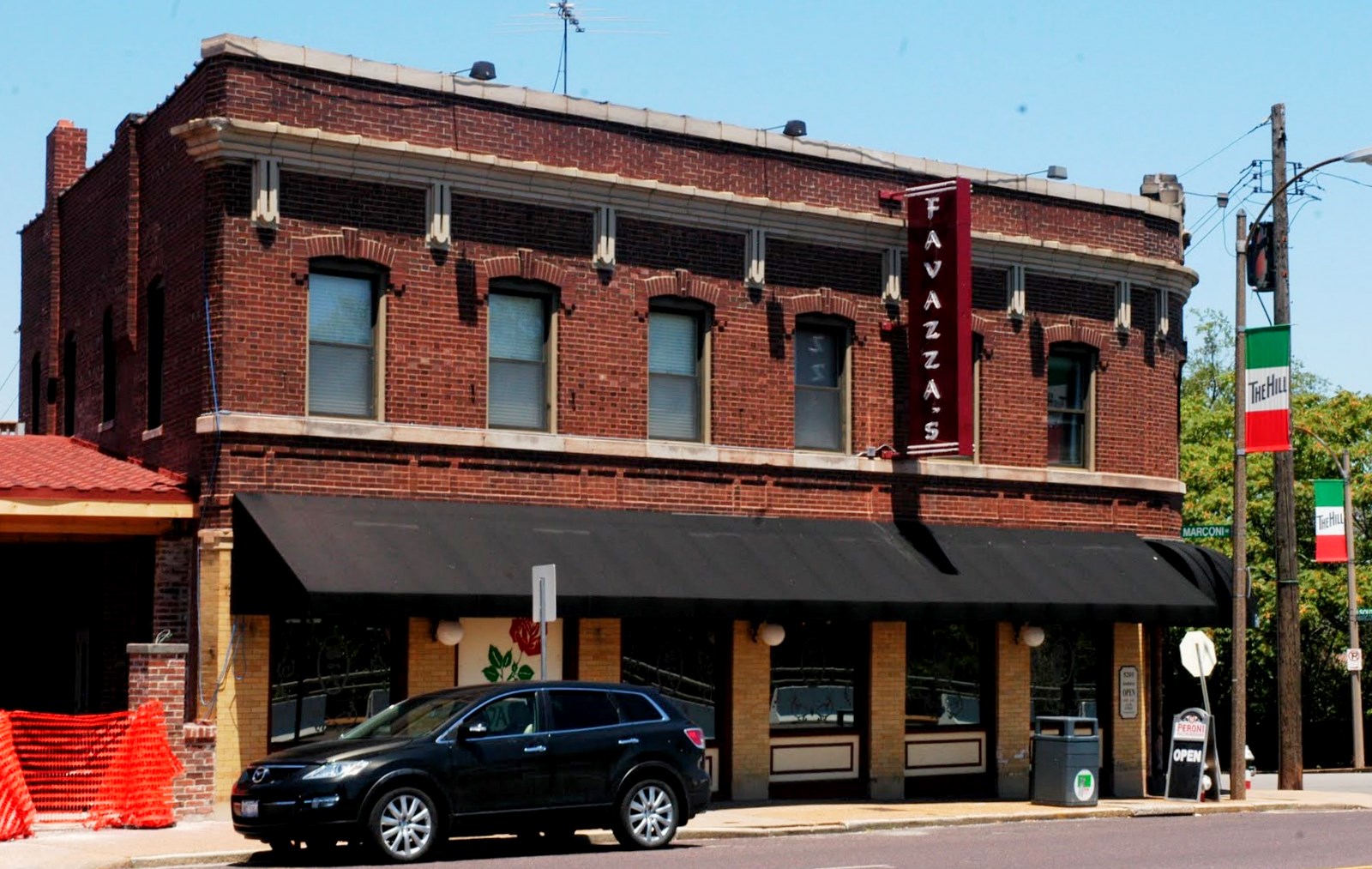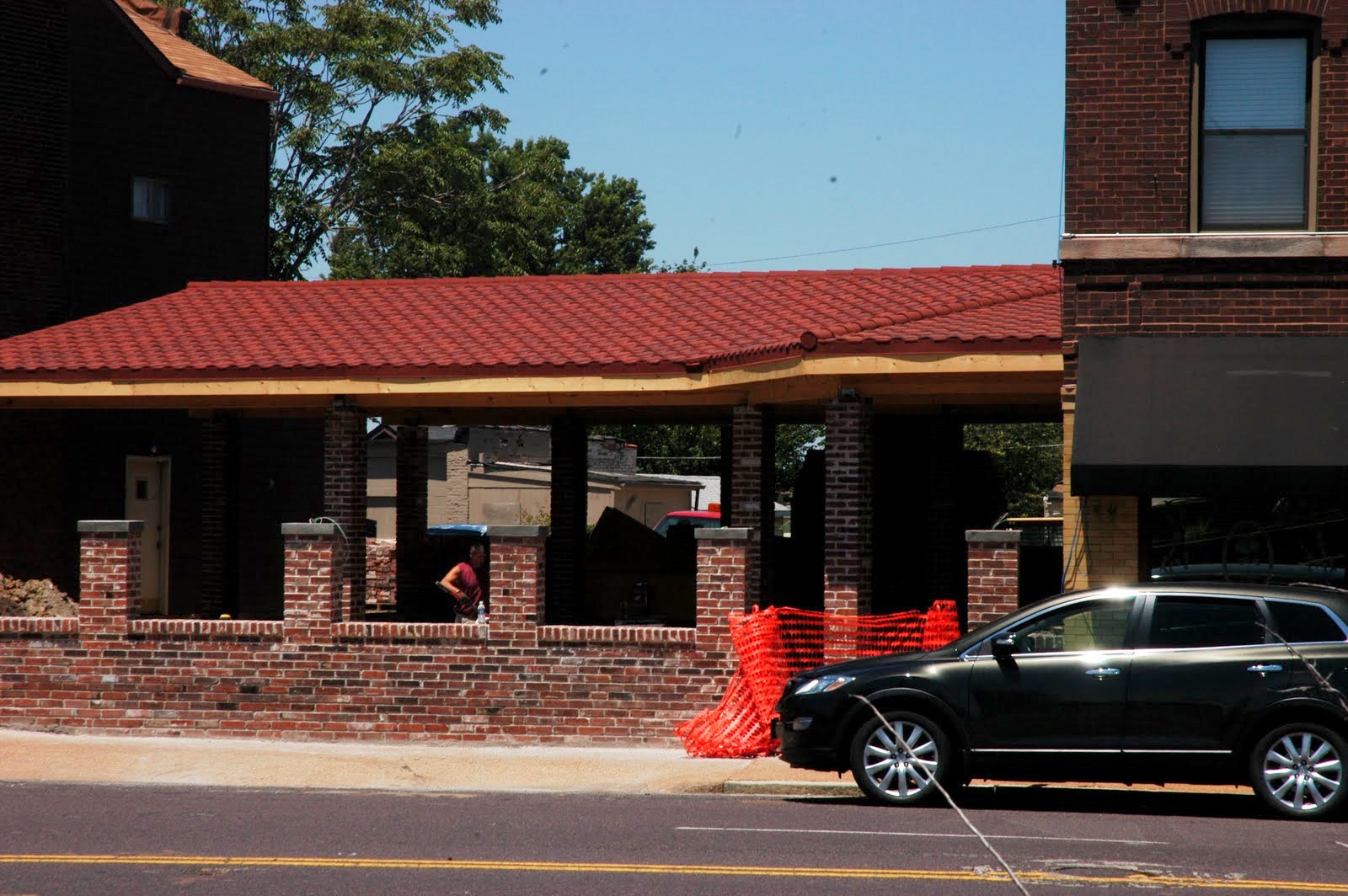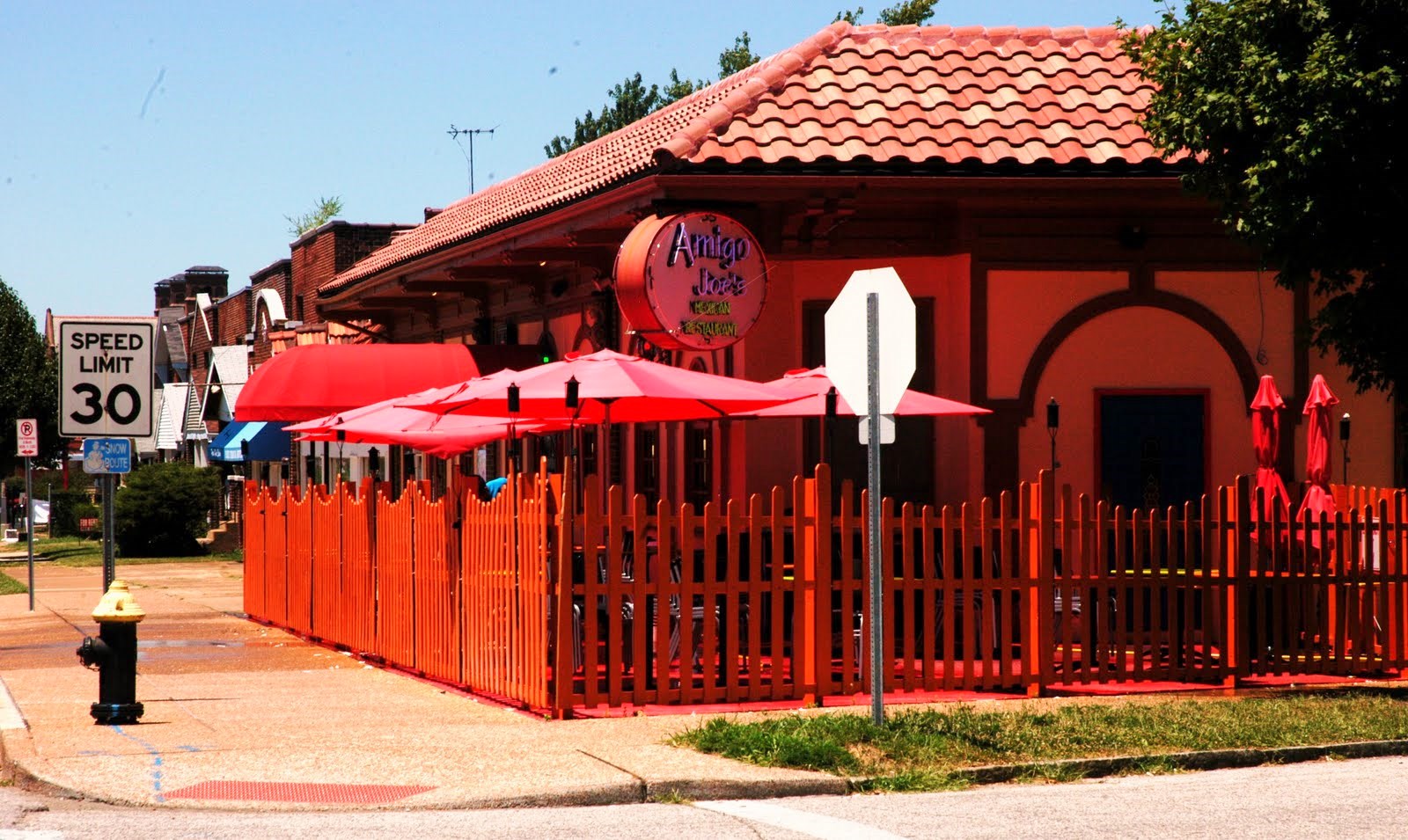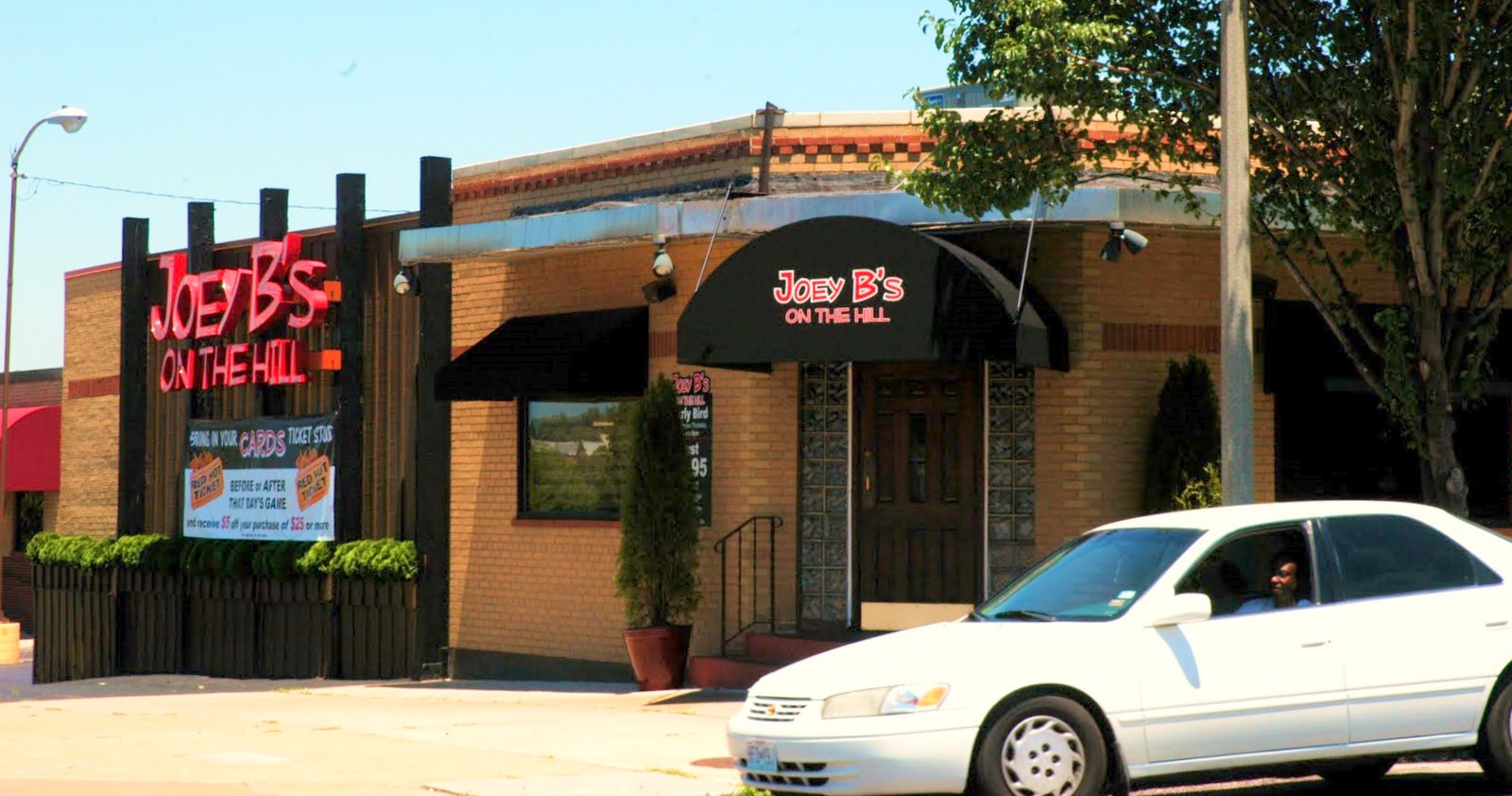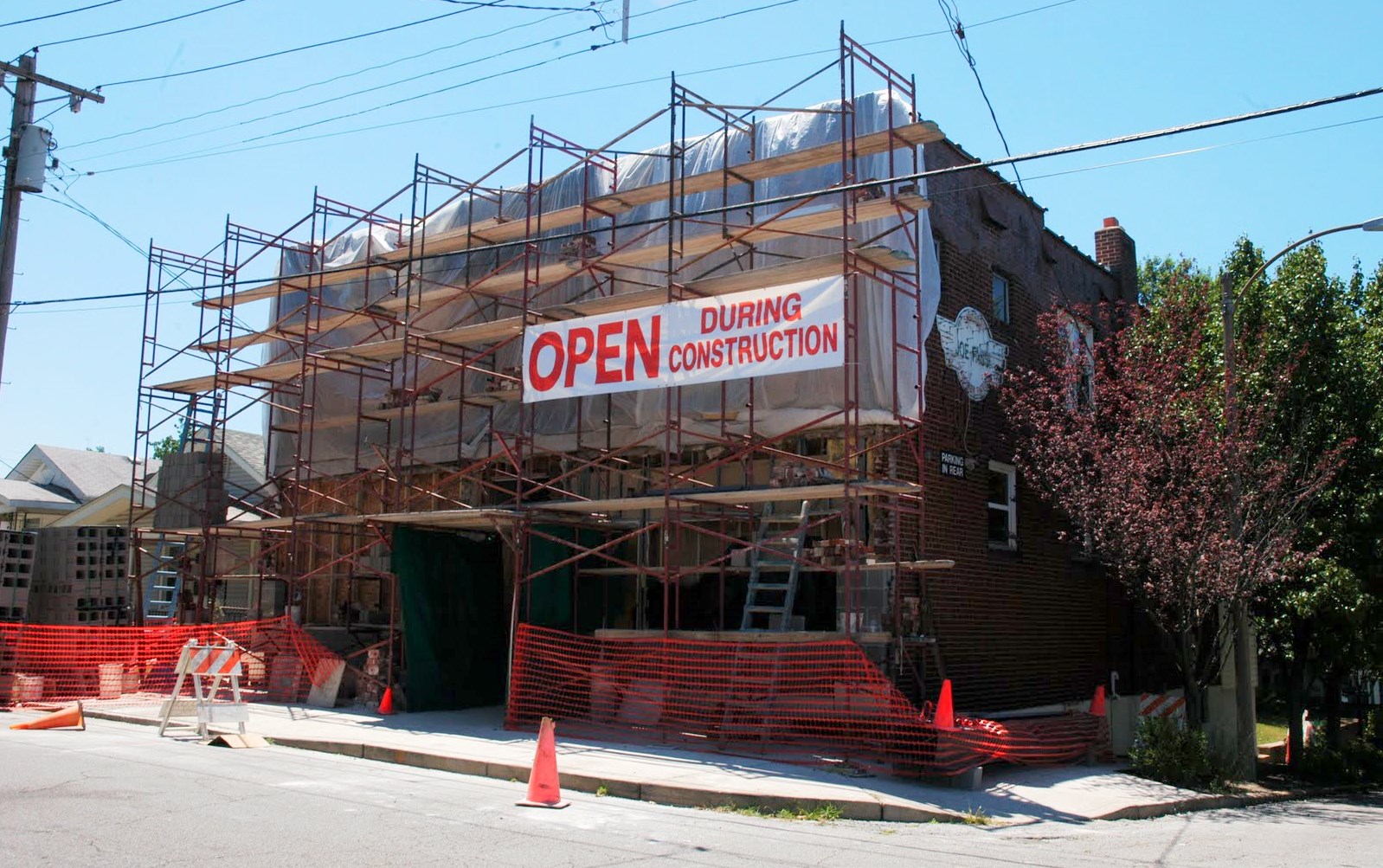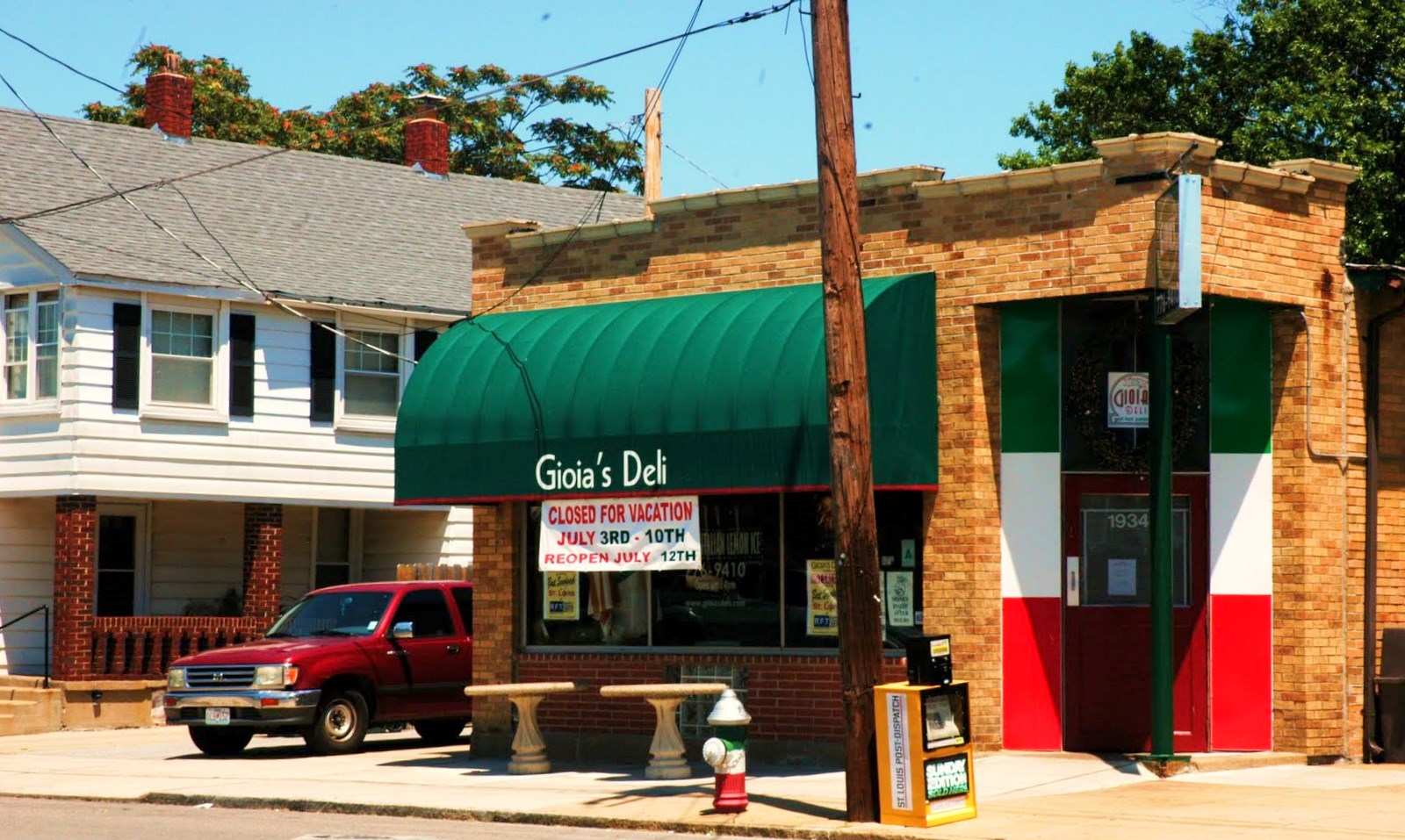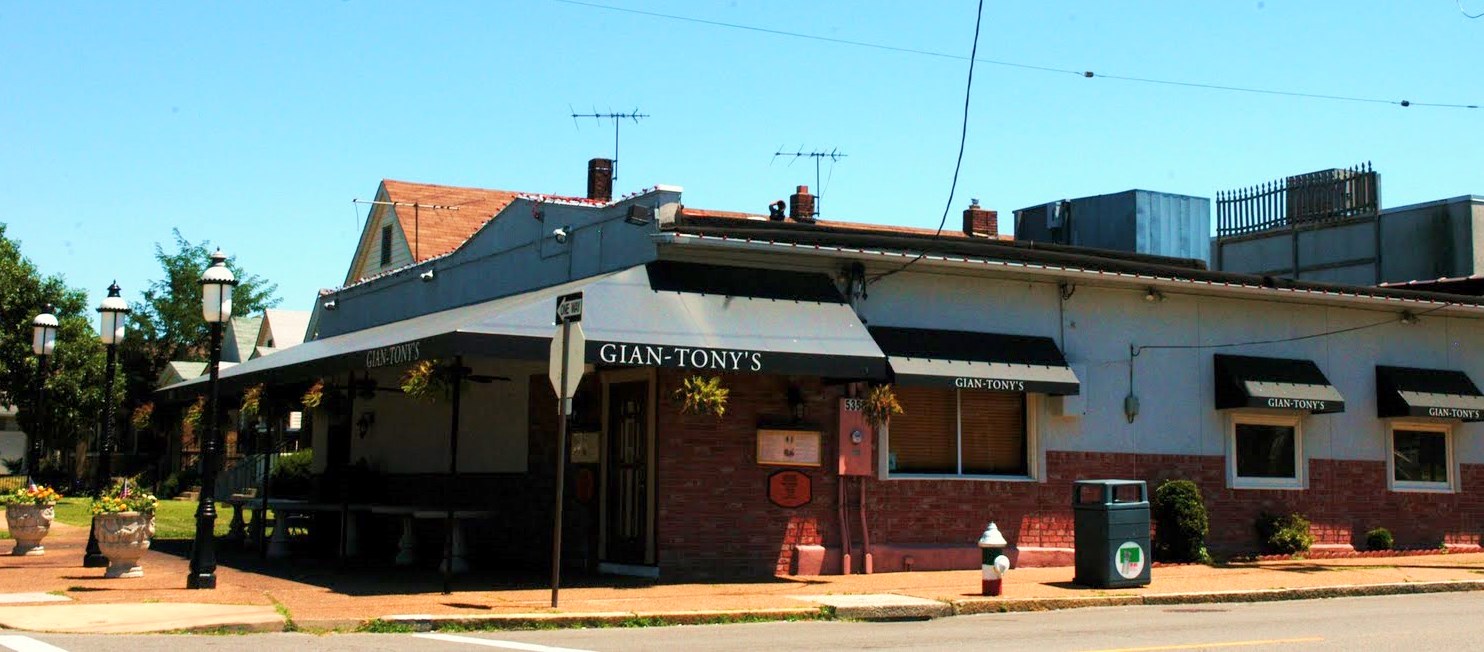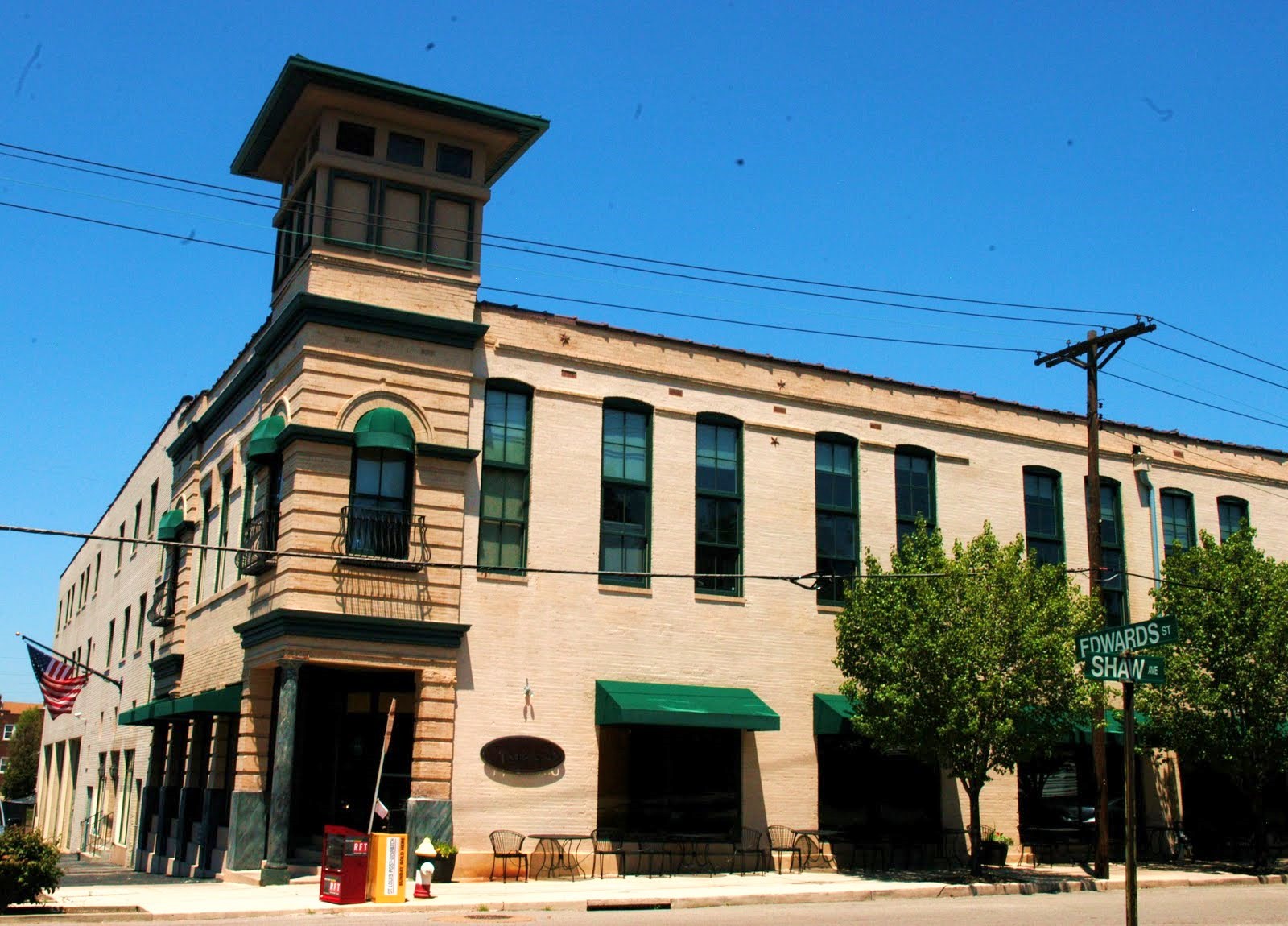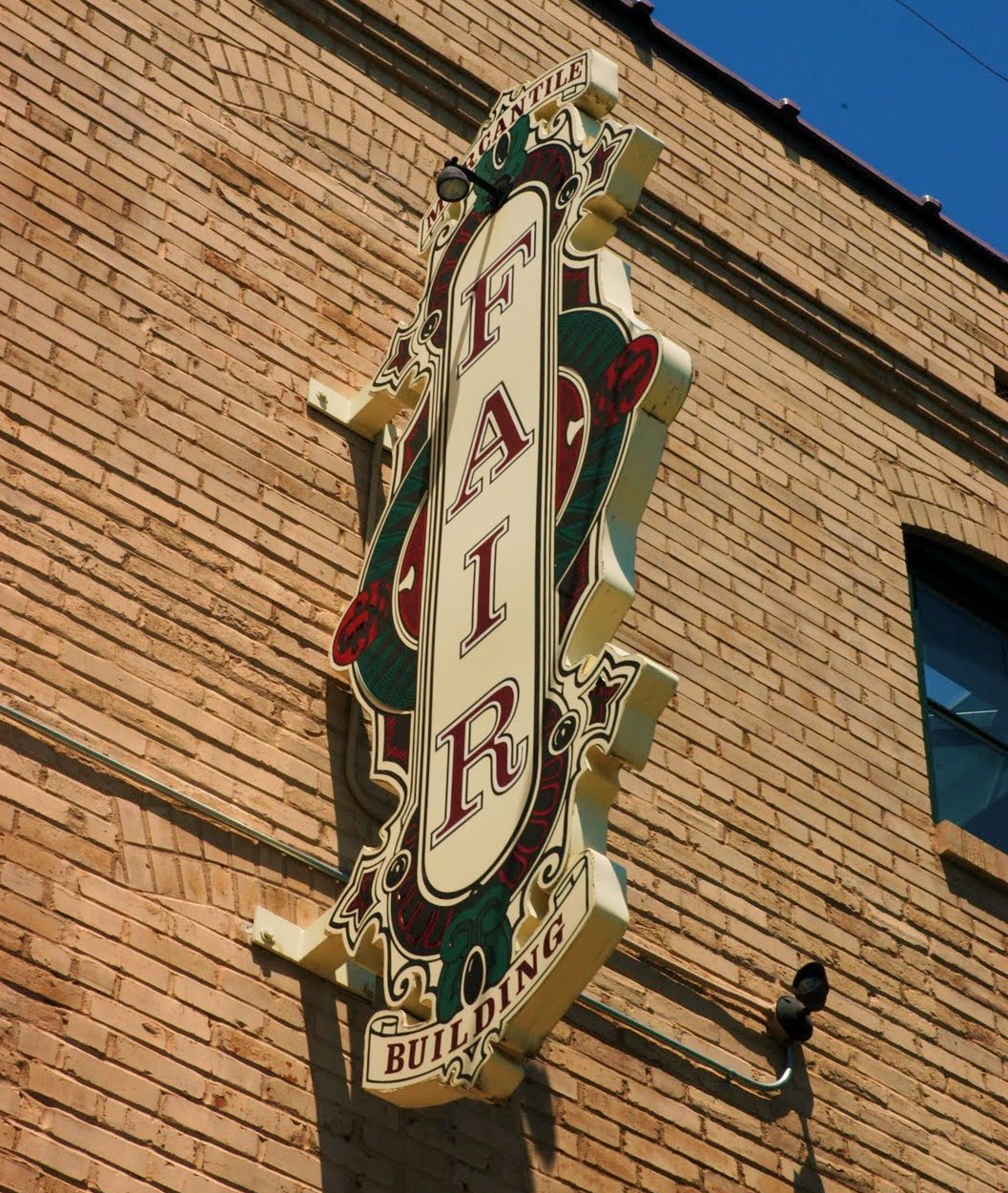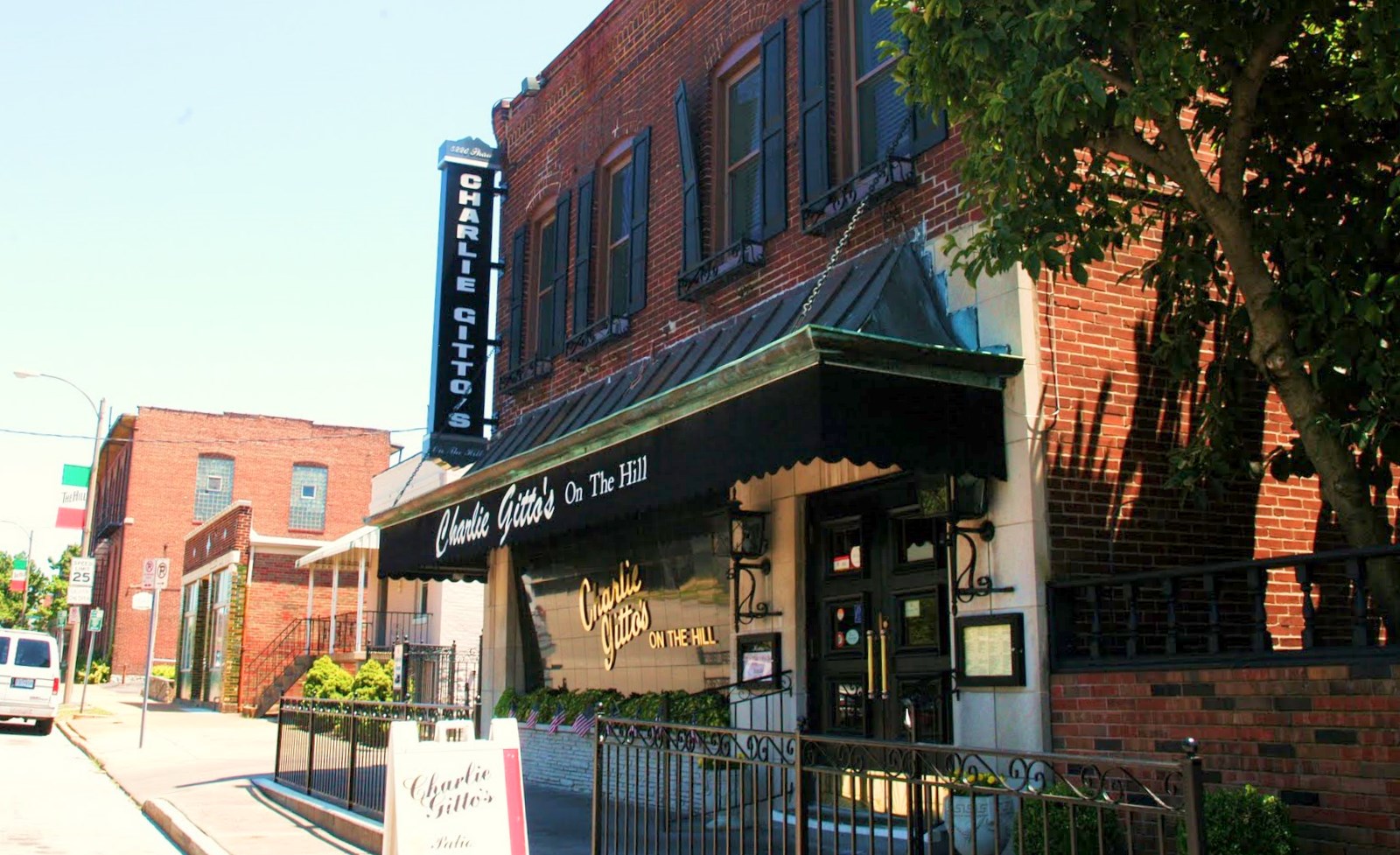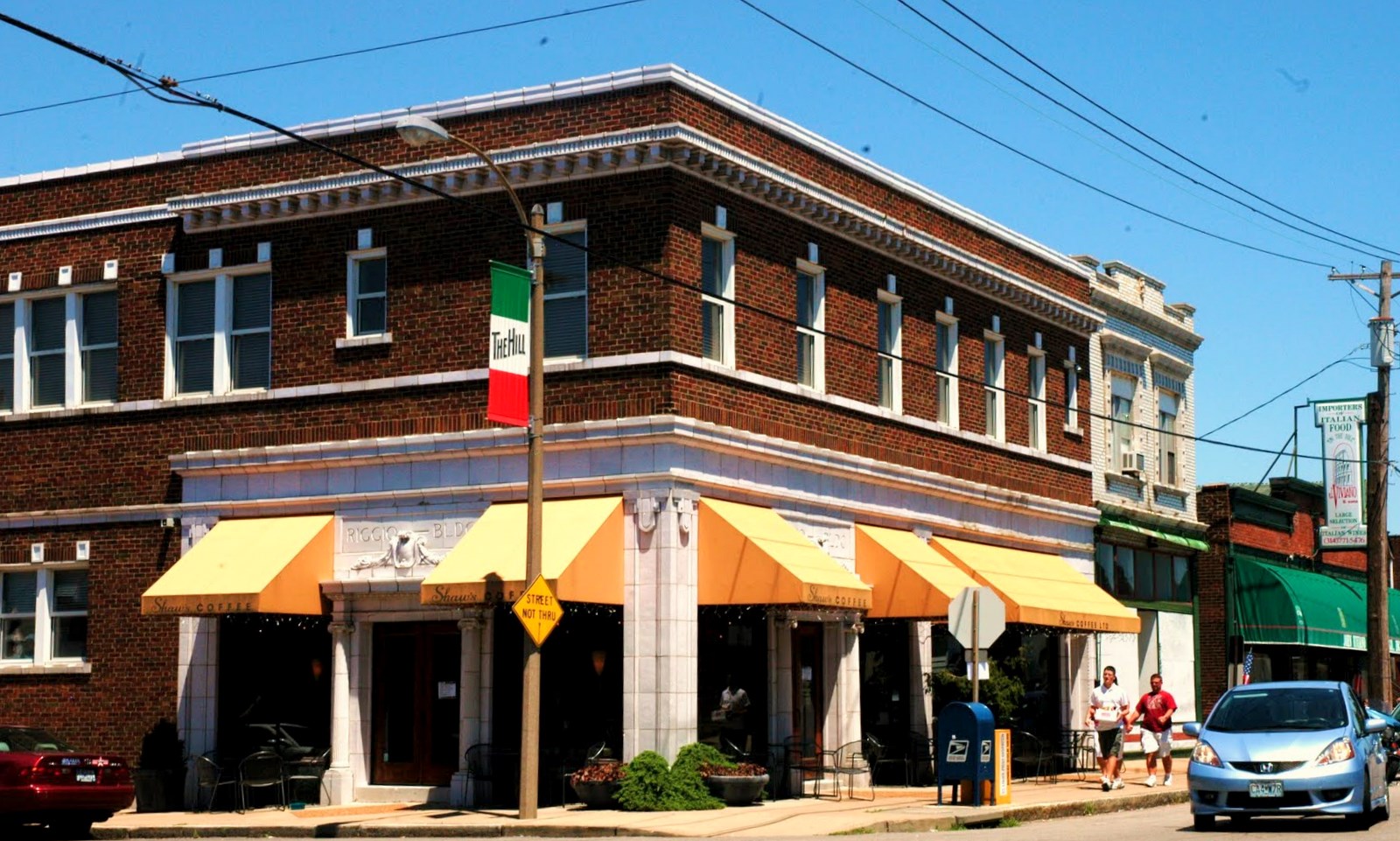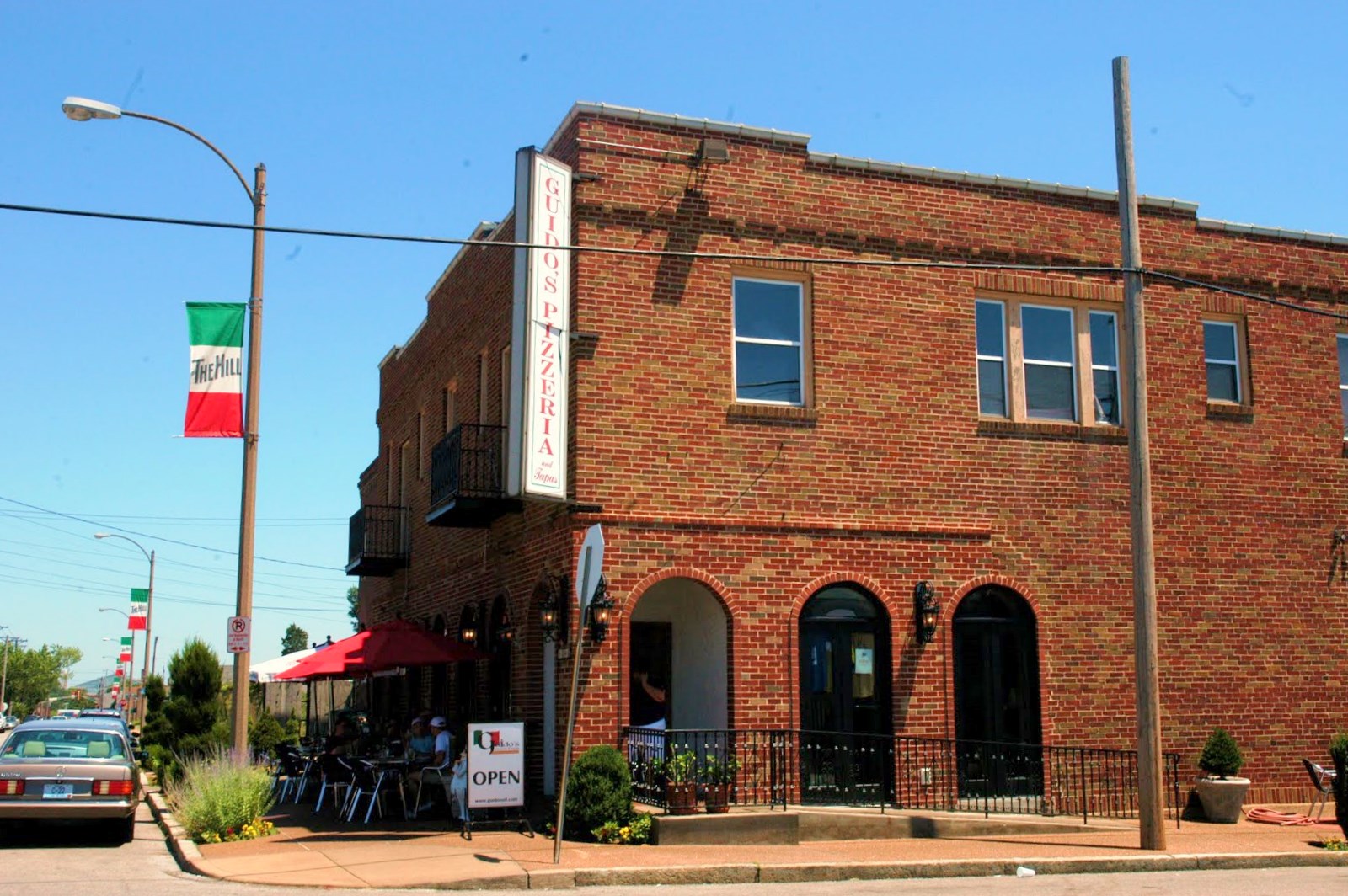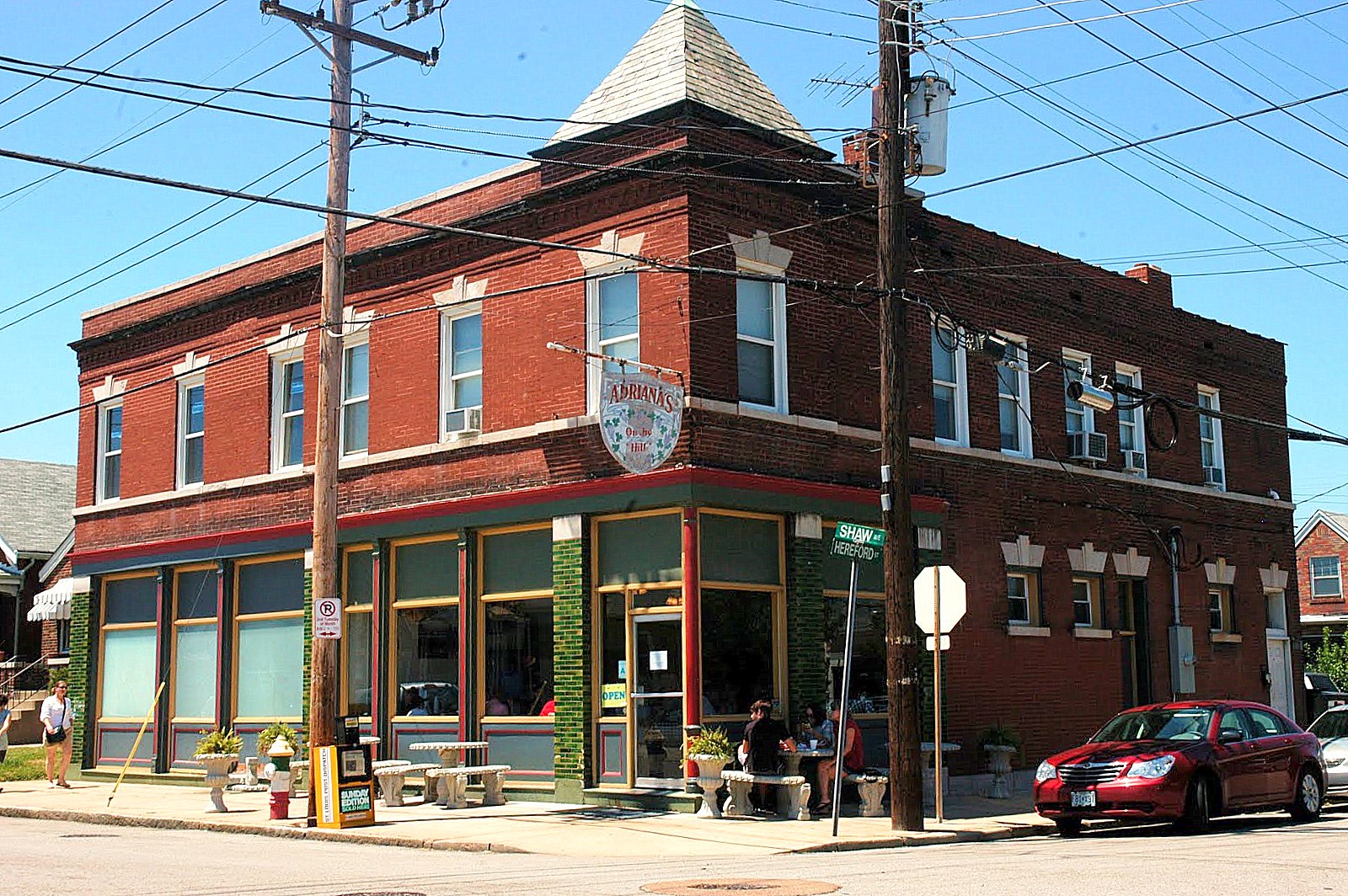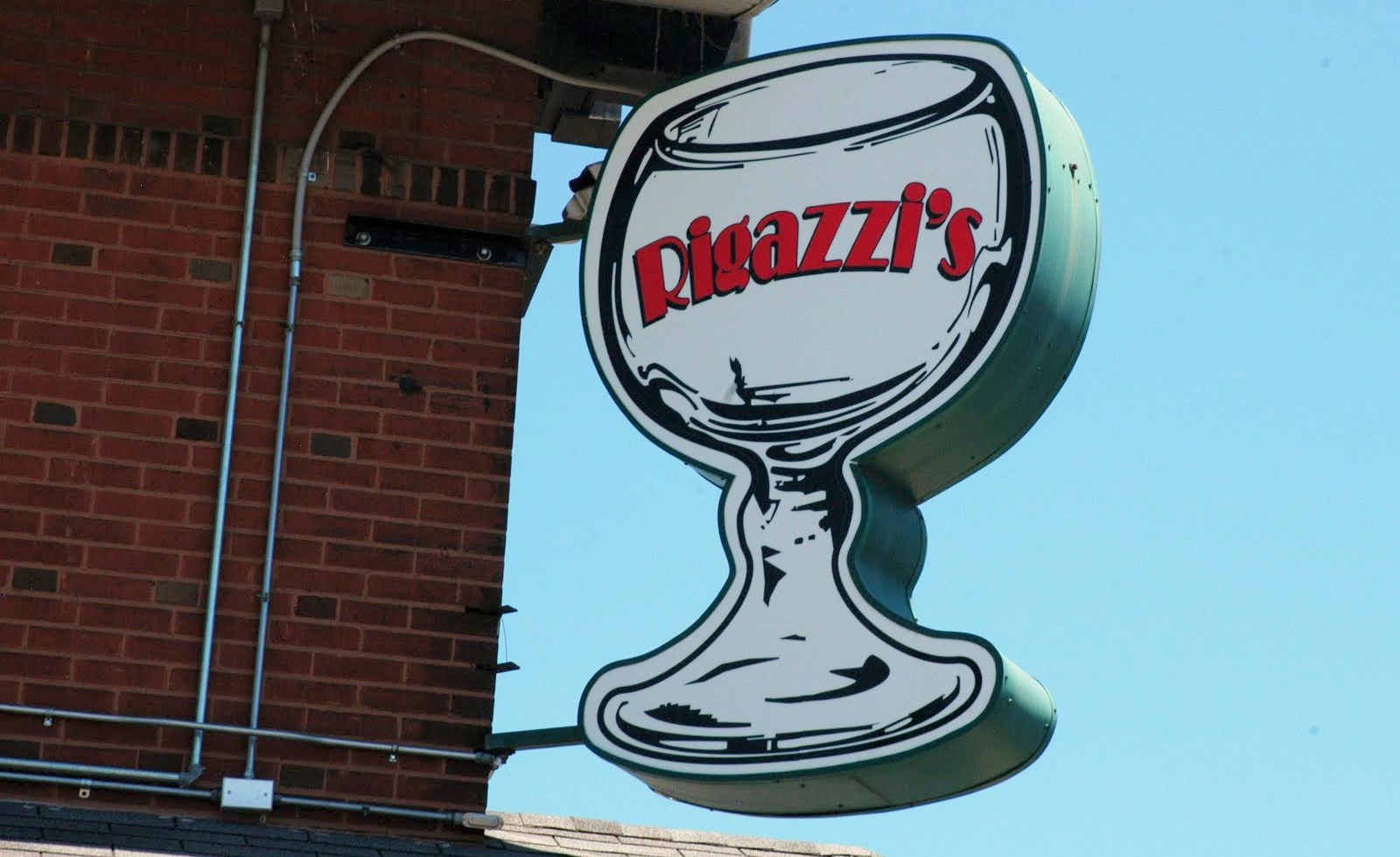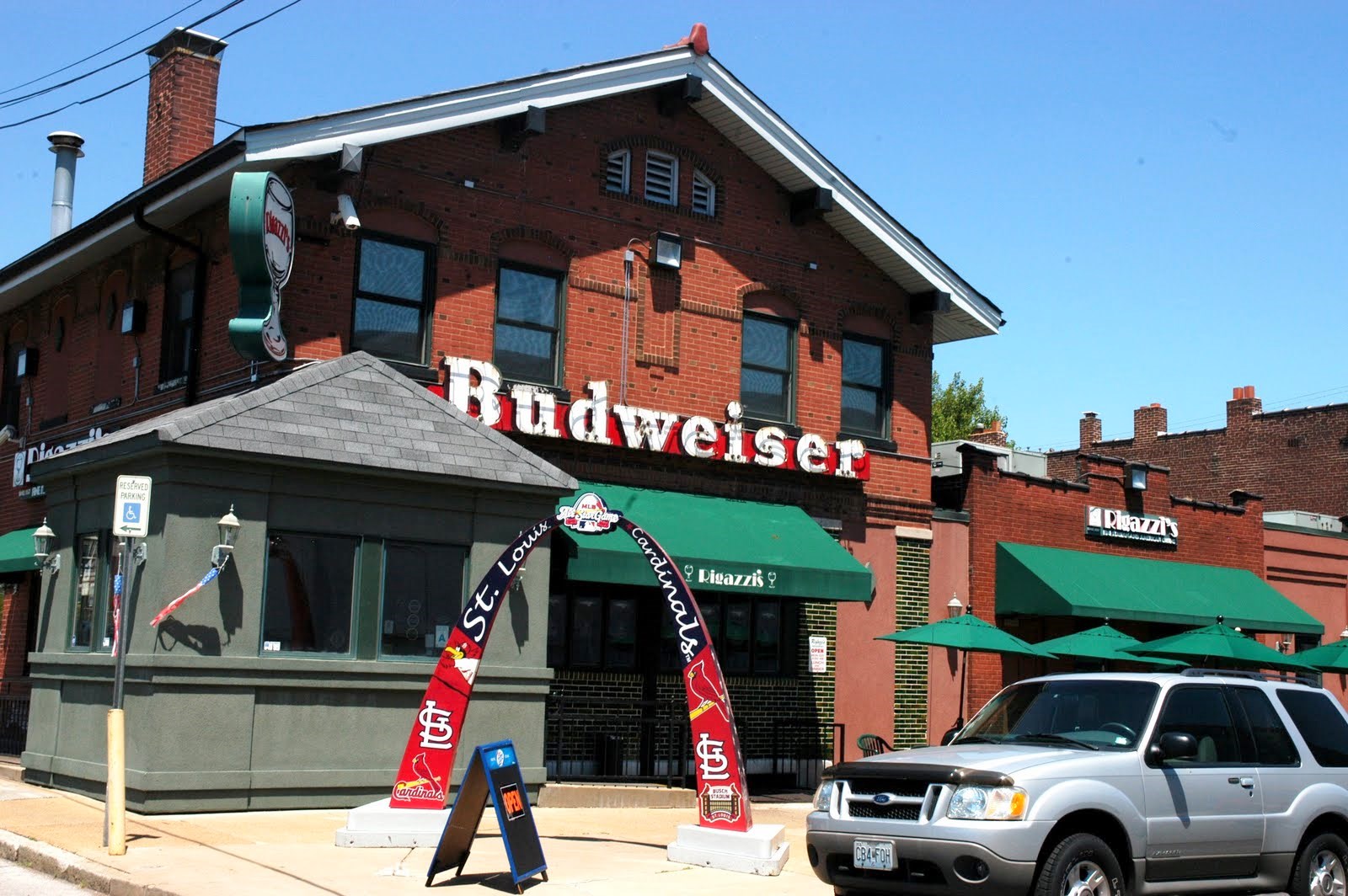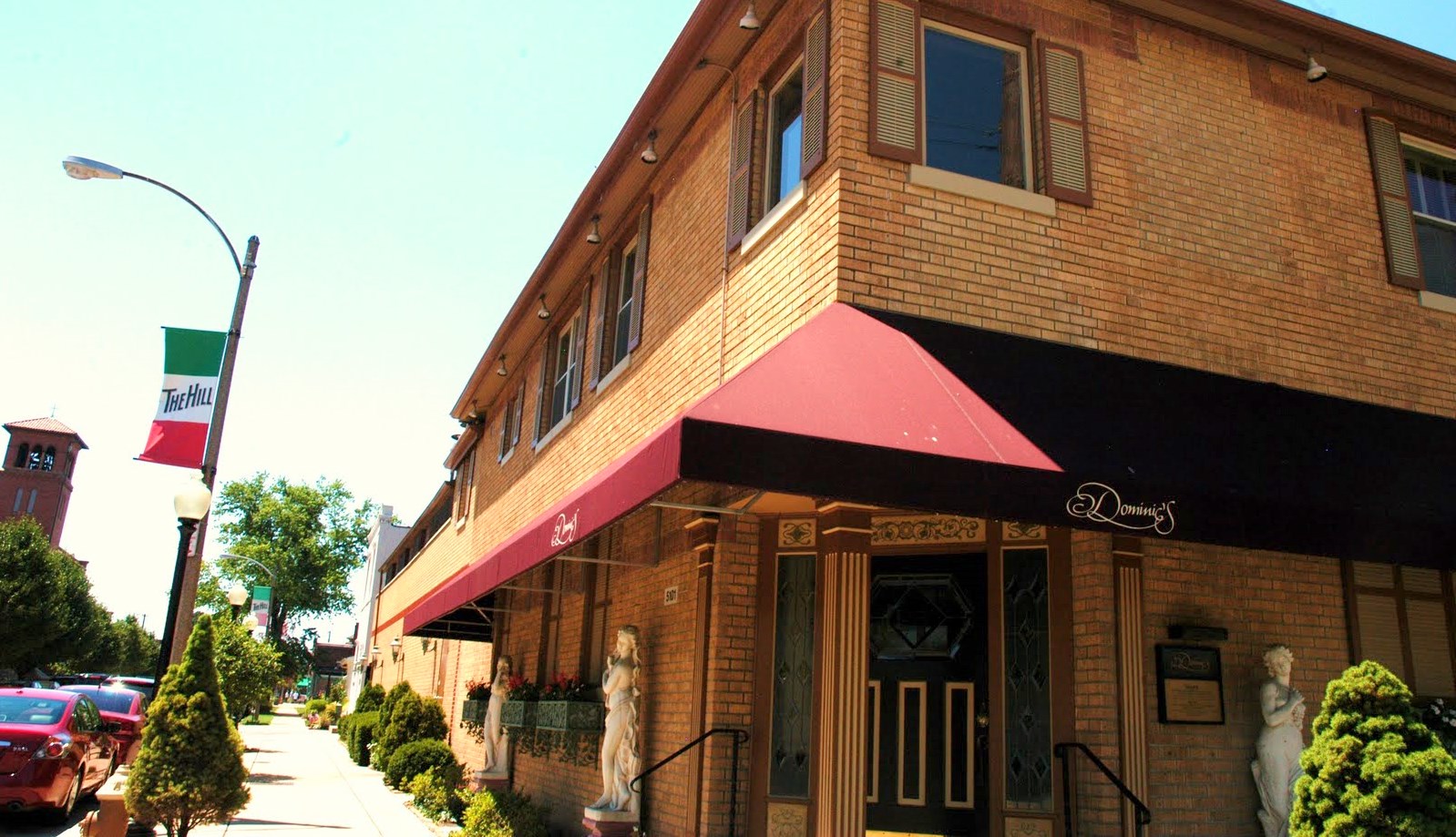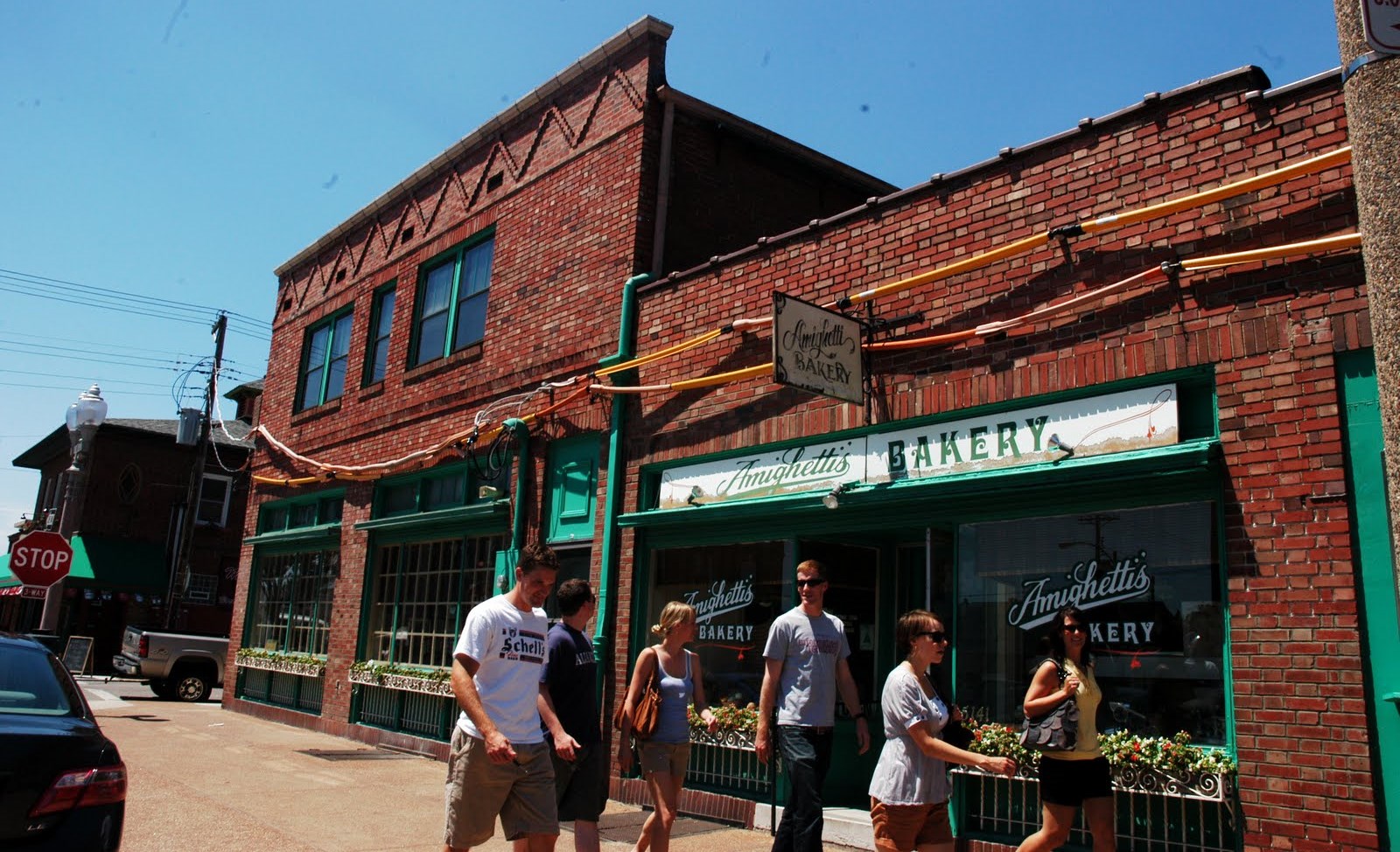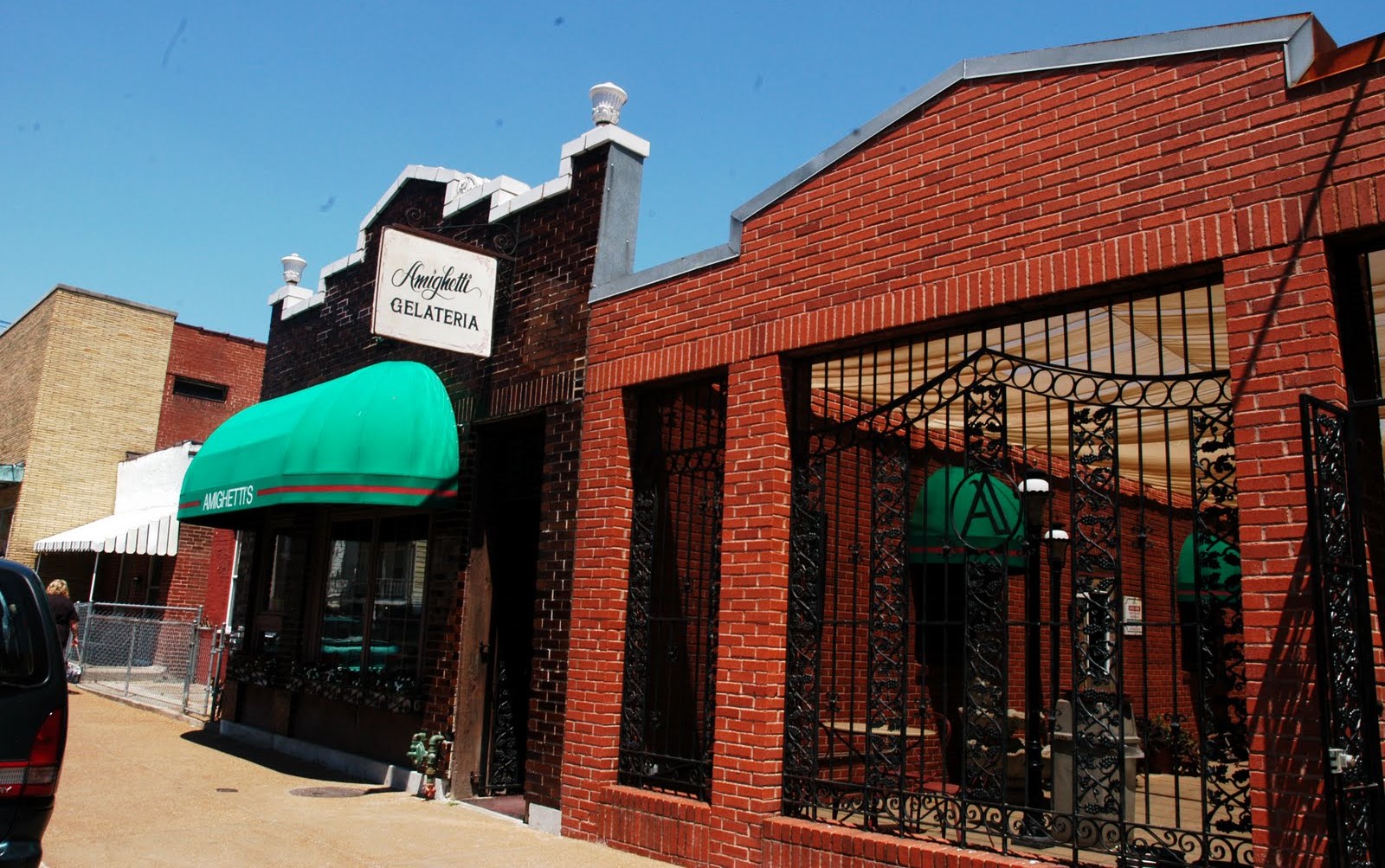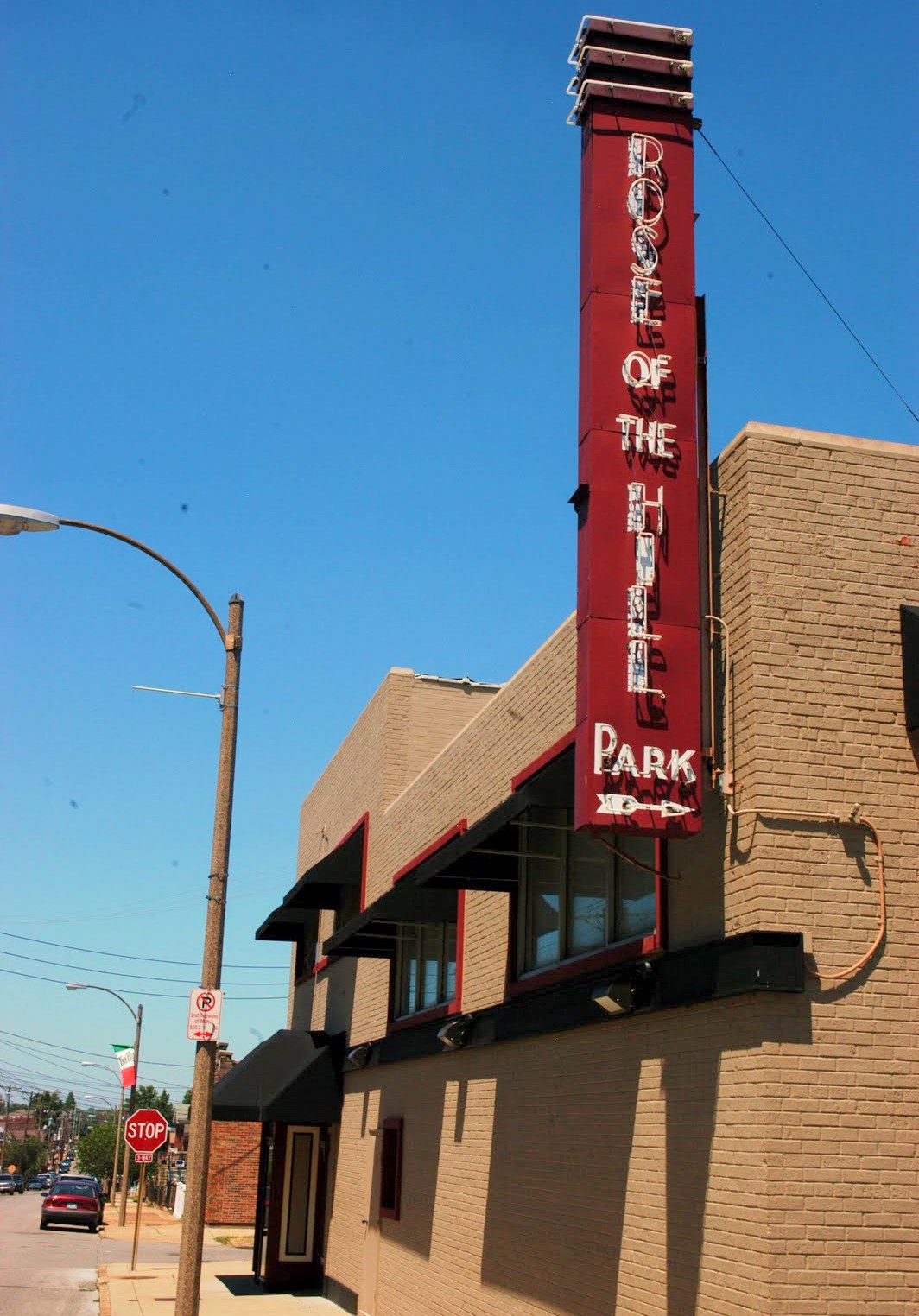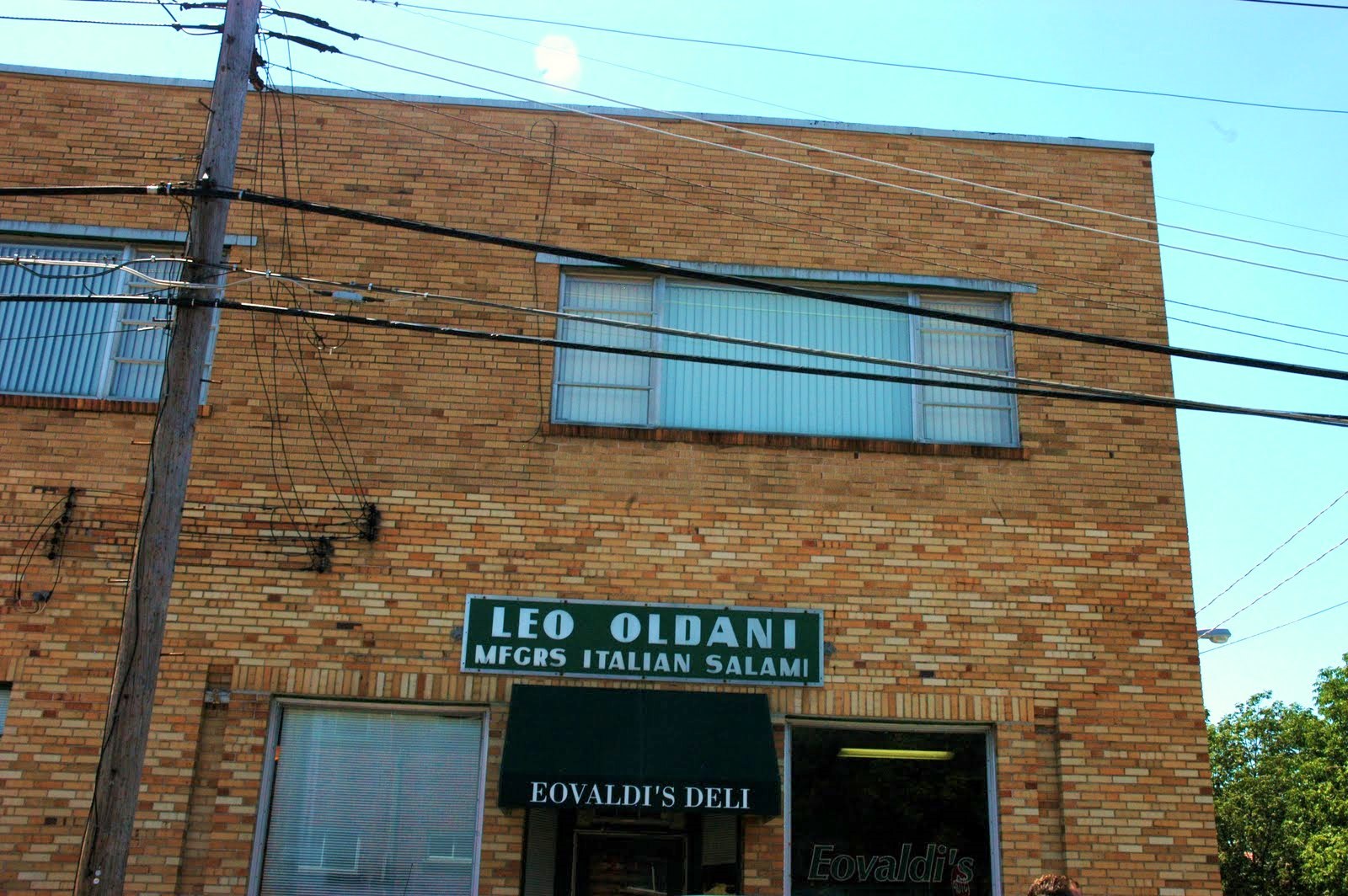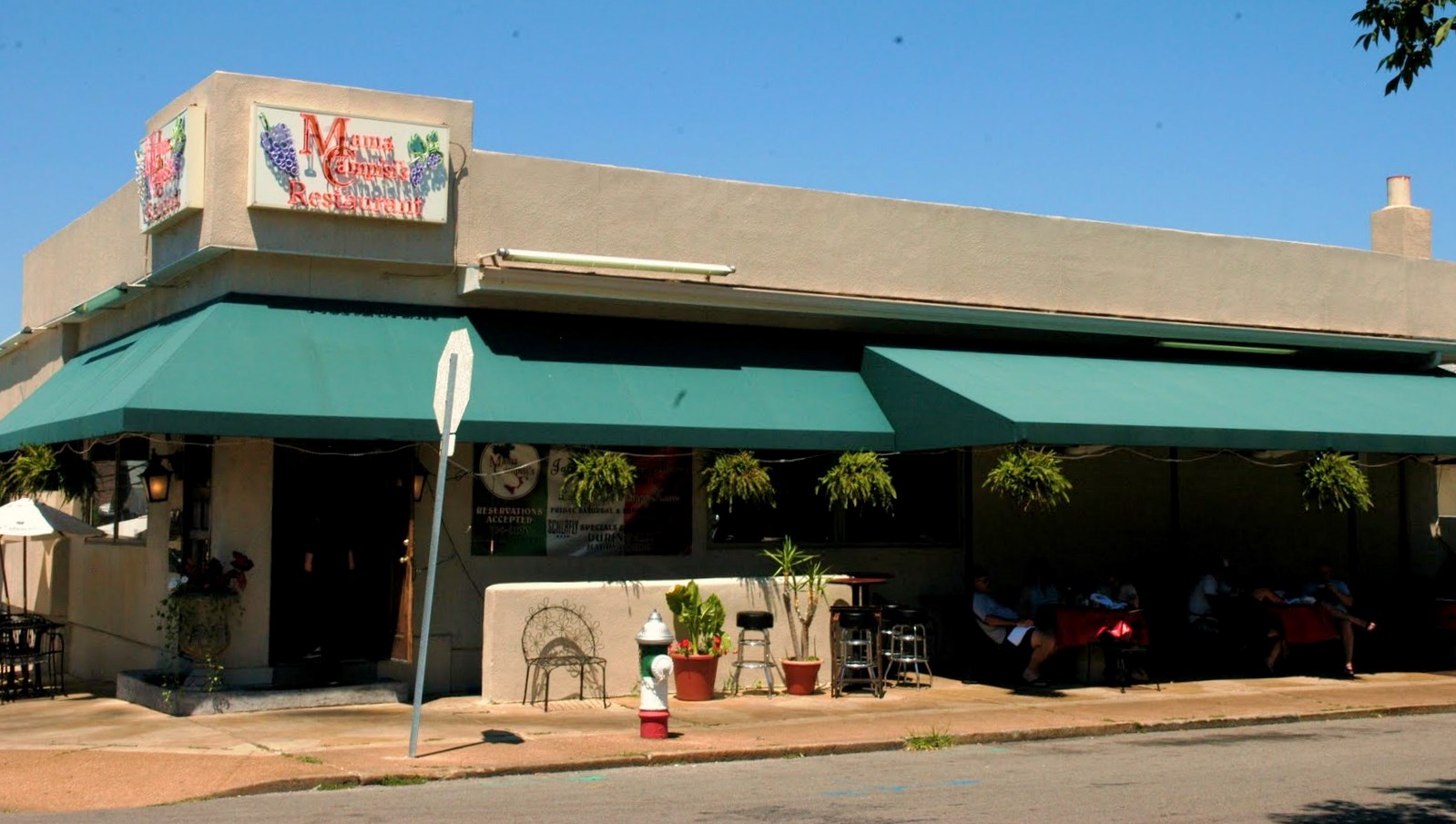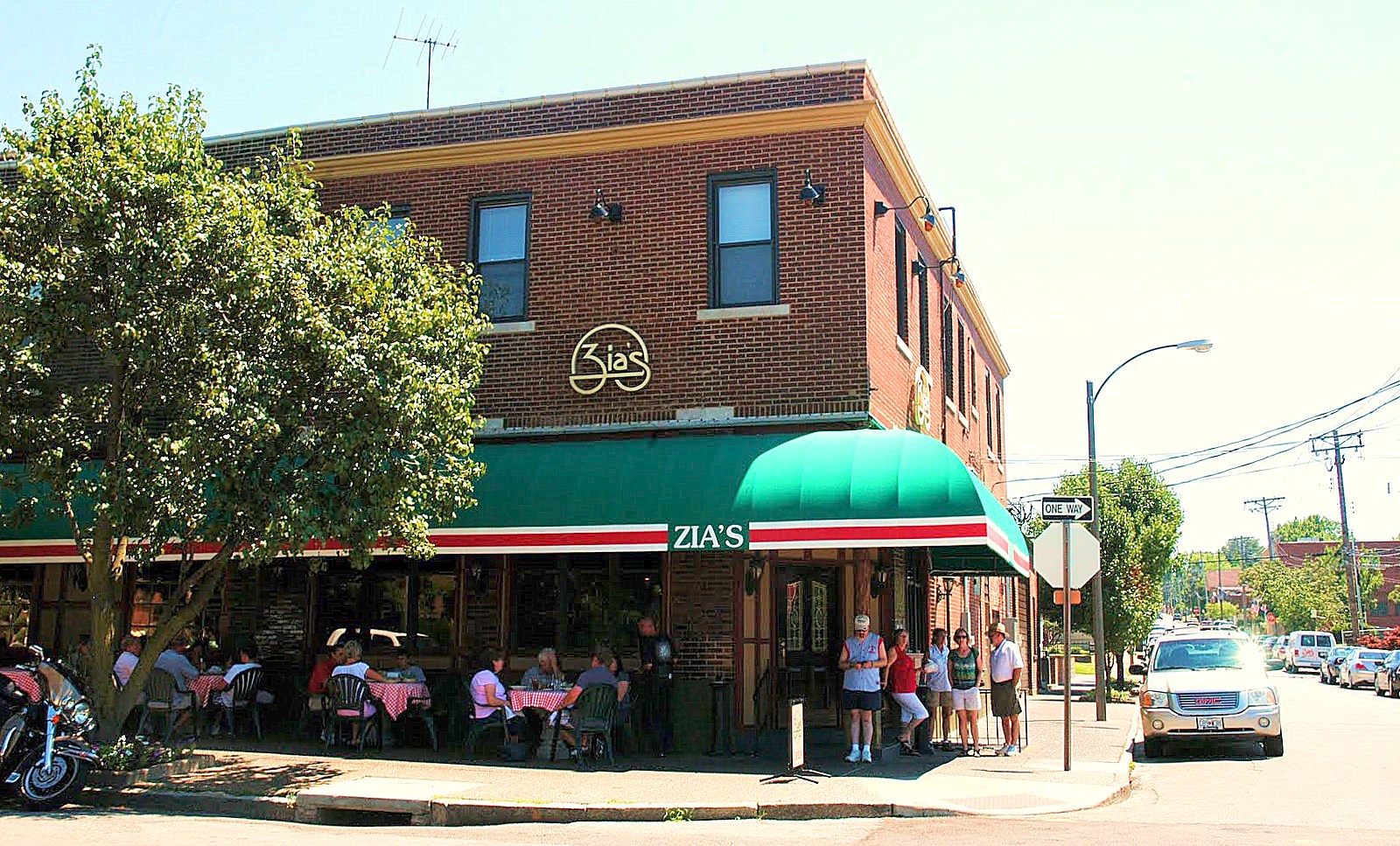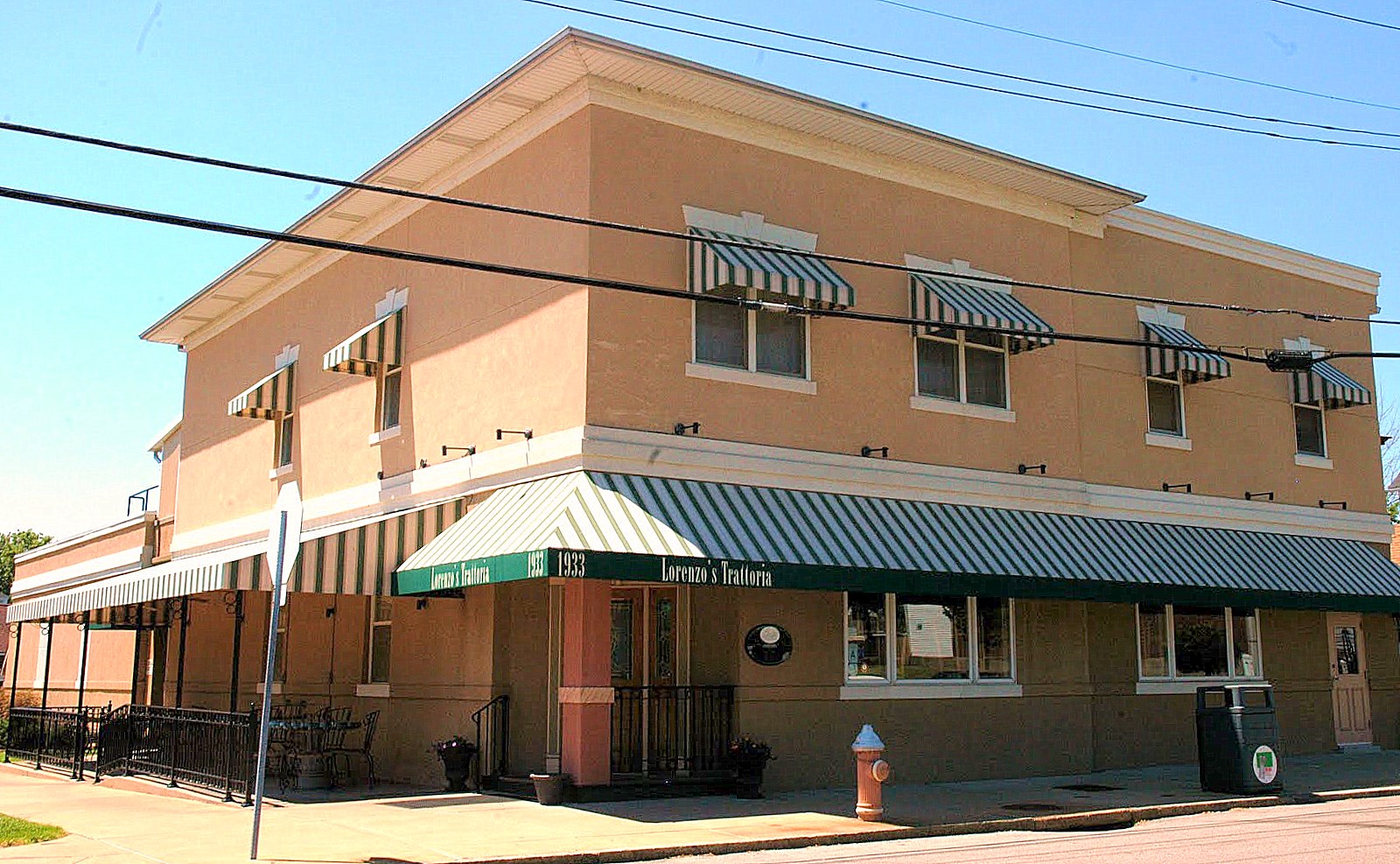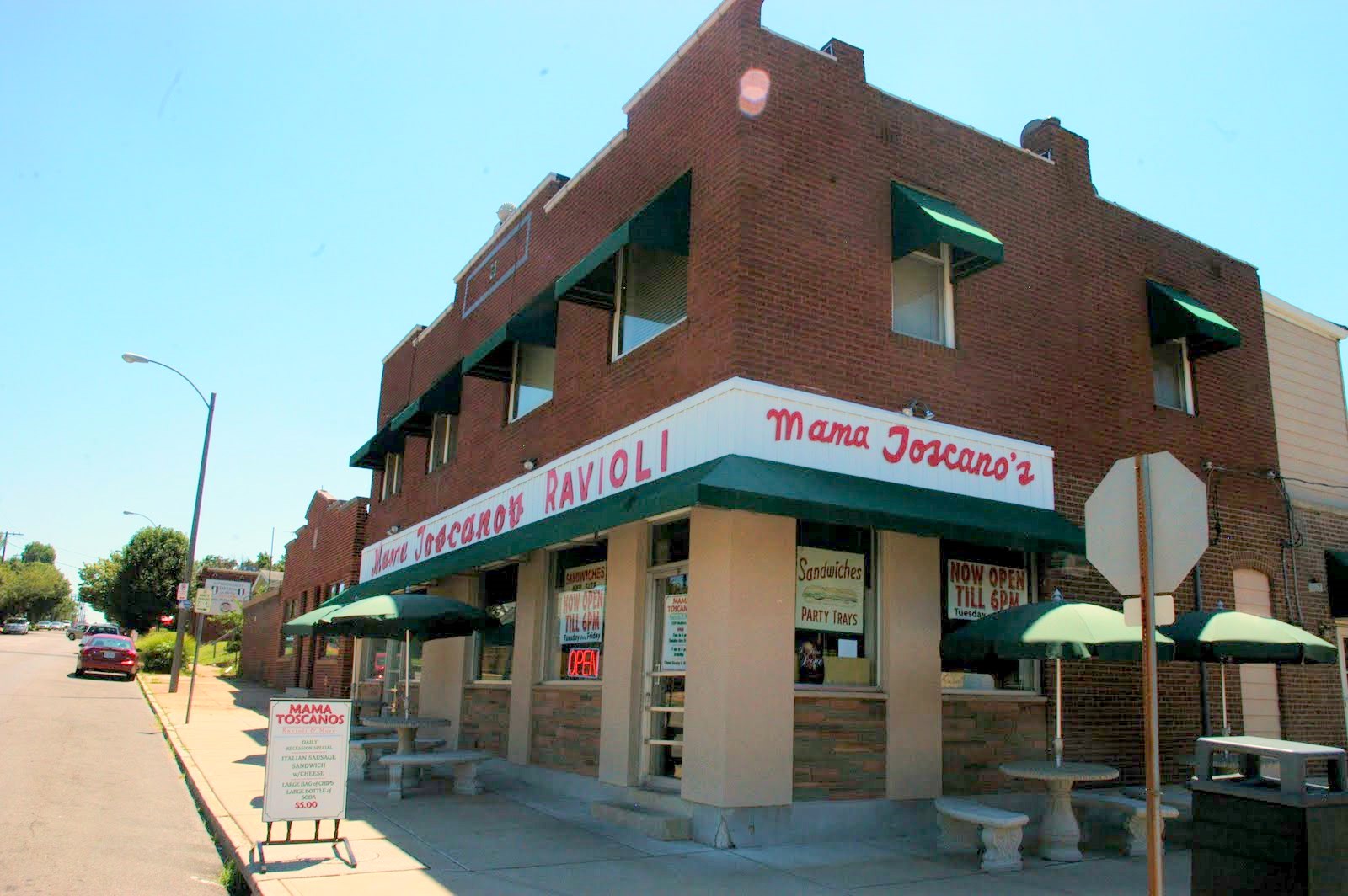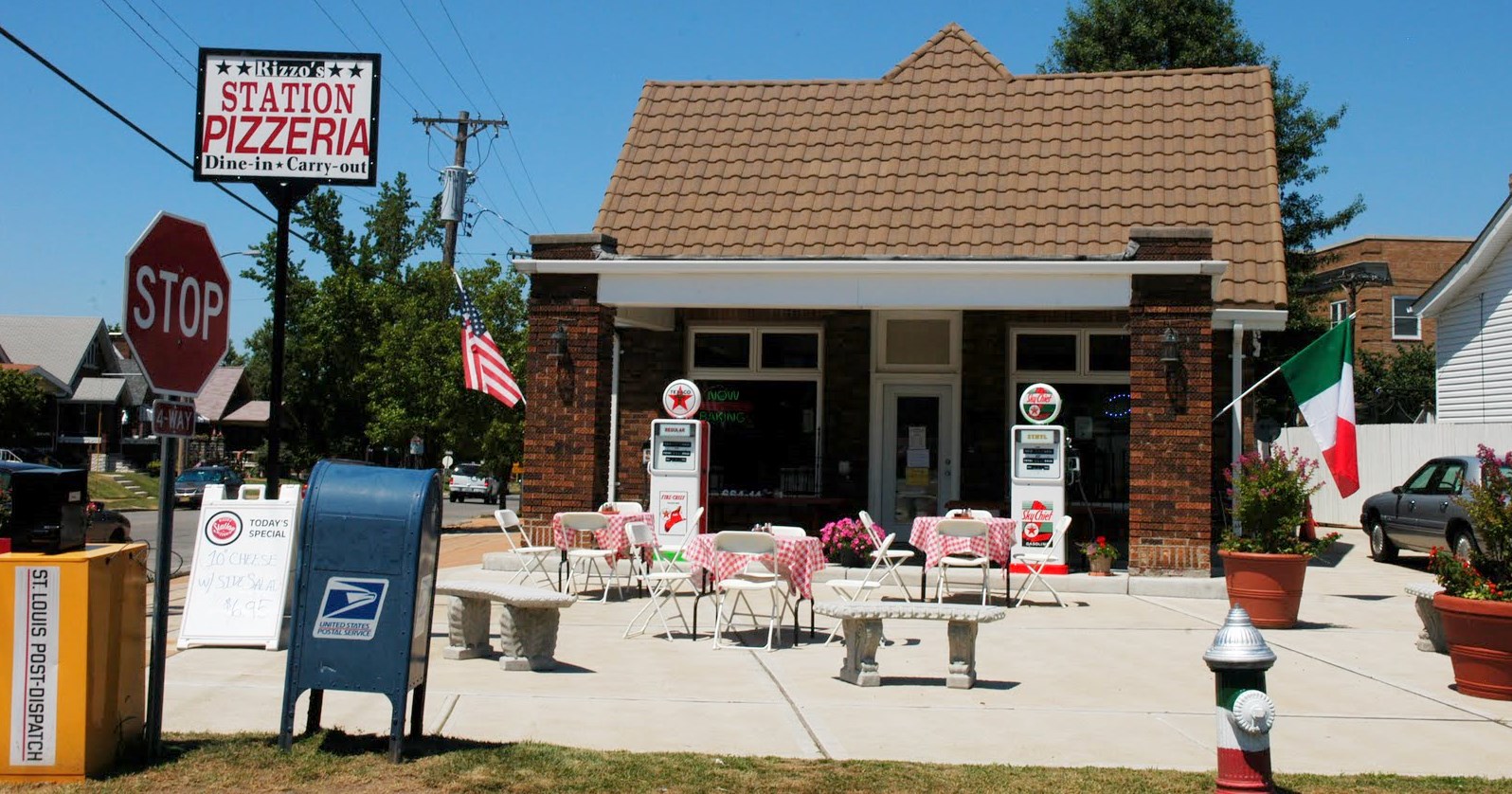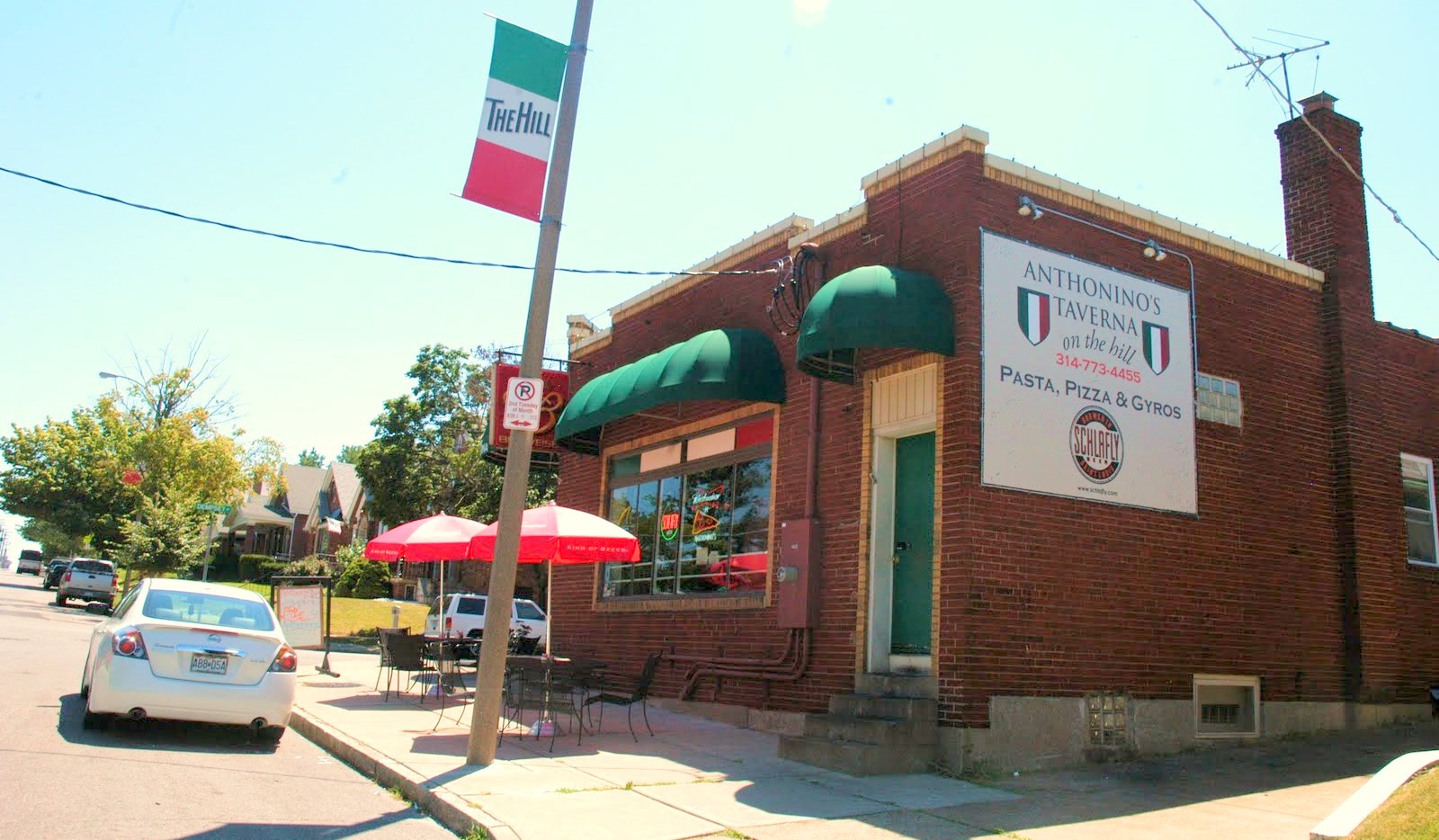 The longest standing bike race in the STL region, the Giro Della Montagna that takes place in September and is quite a sight to behold: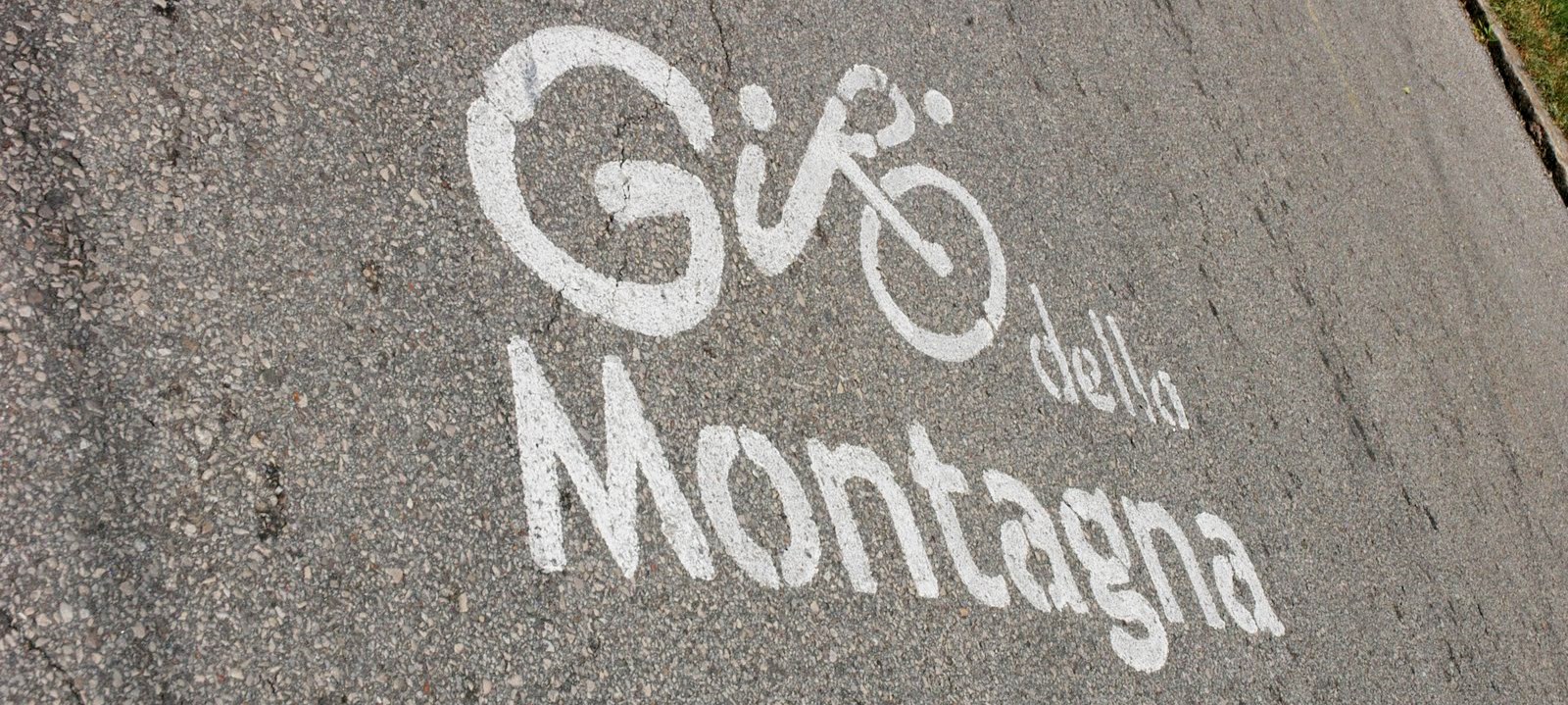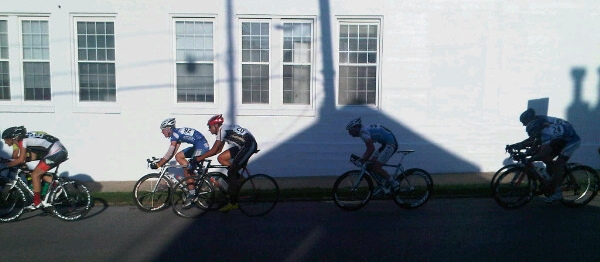 If you are fan of bocce you can play outdoors at Milo's or there in the private Italia-American Bocce Club who open their lanes up to the public for a winter youth league: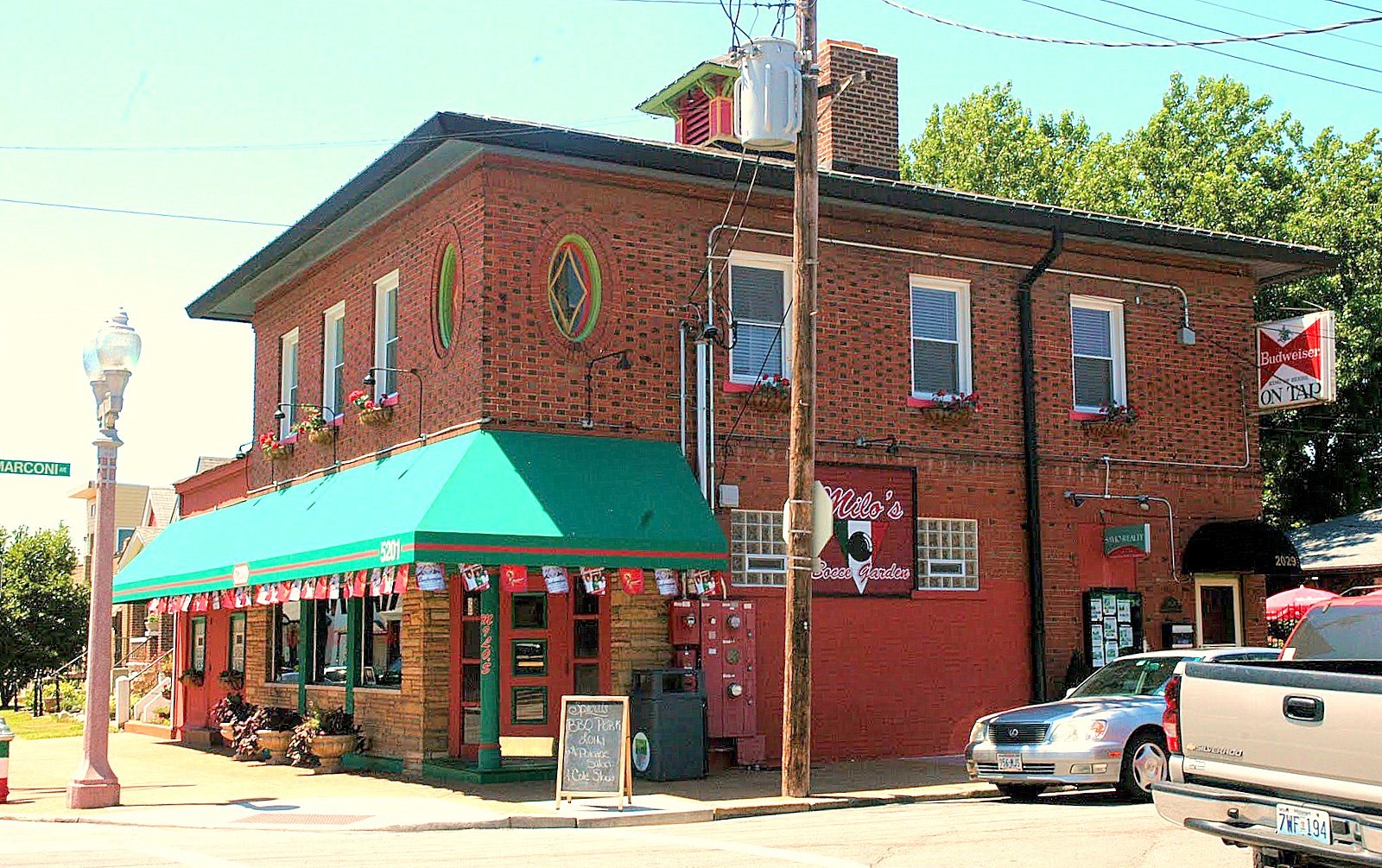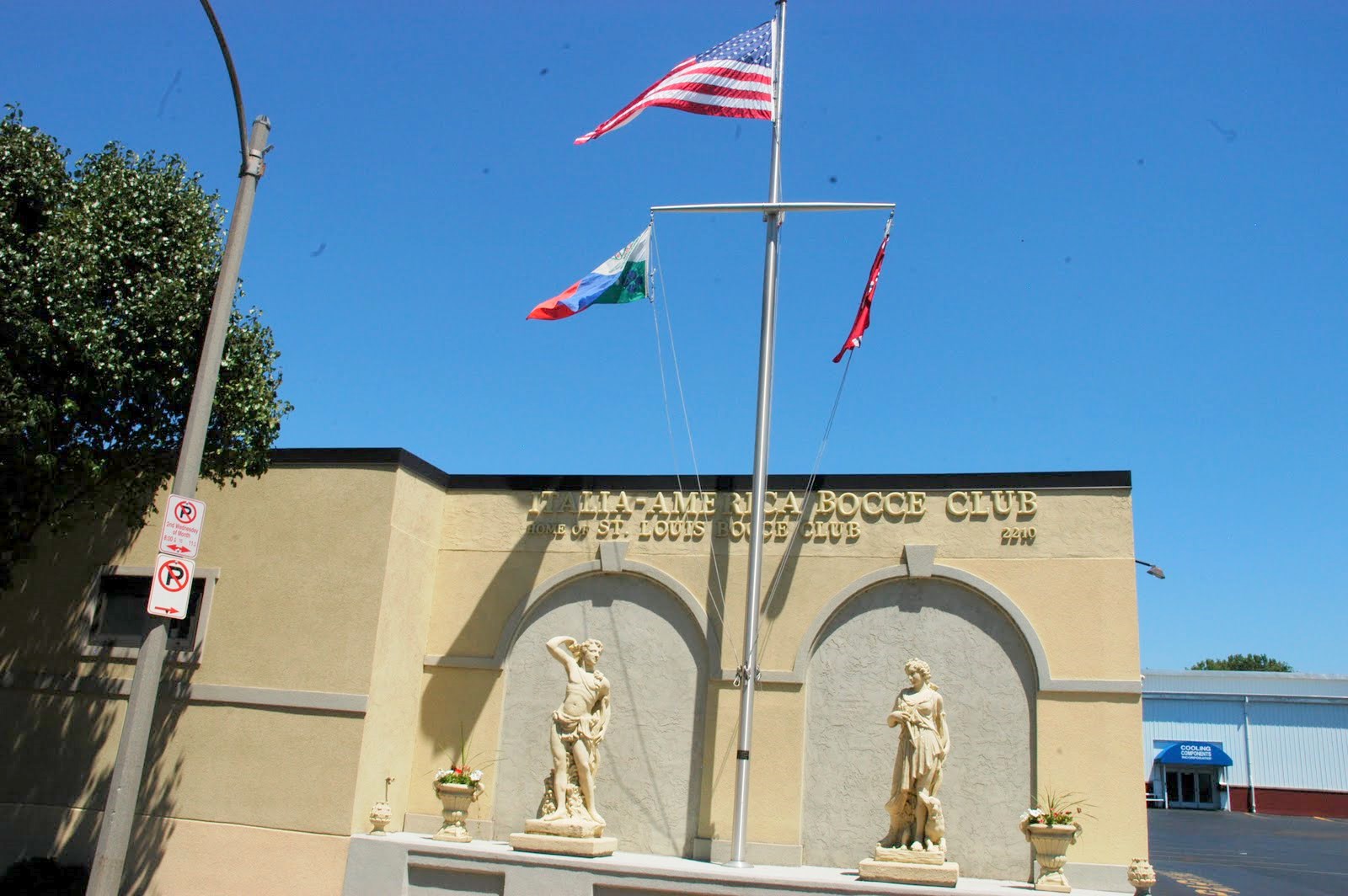 But there are some less traveled hidden gems too: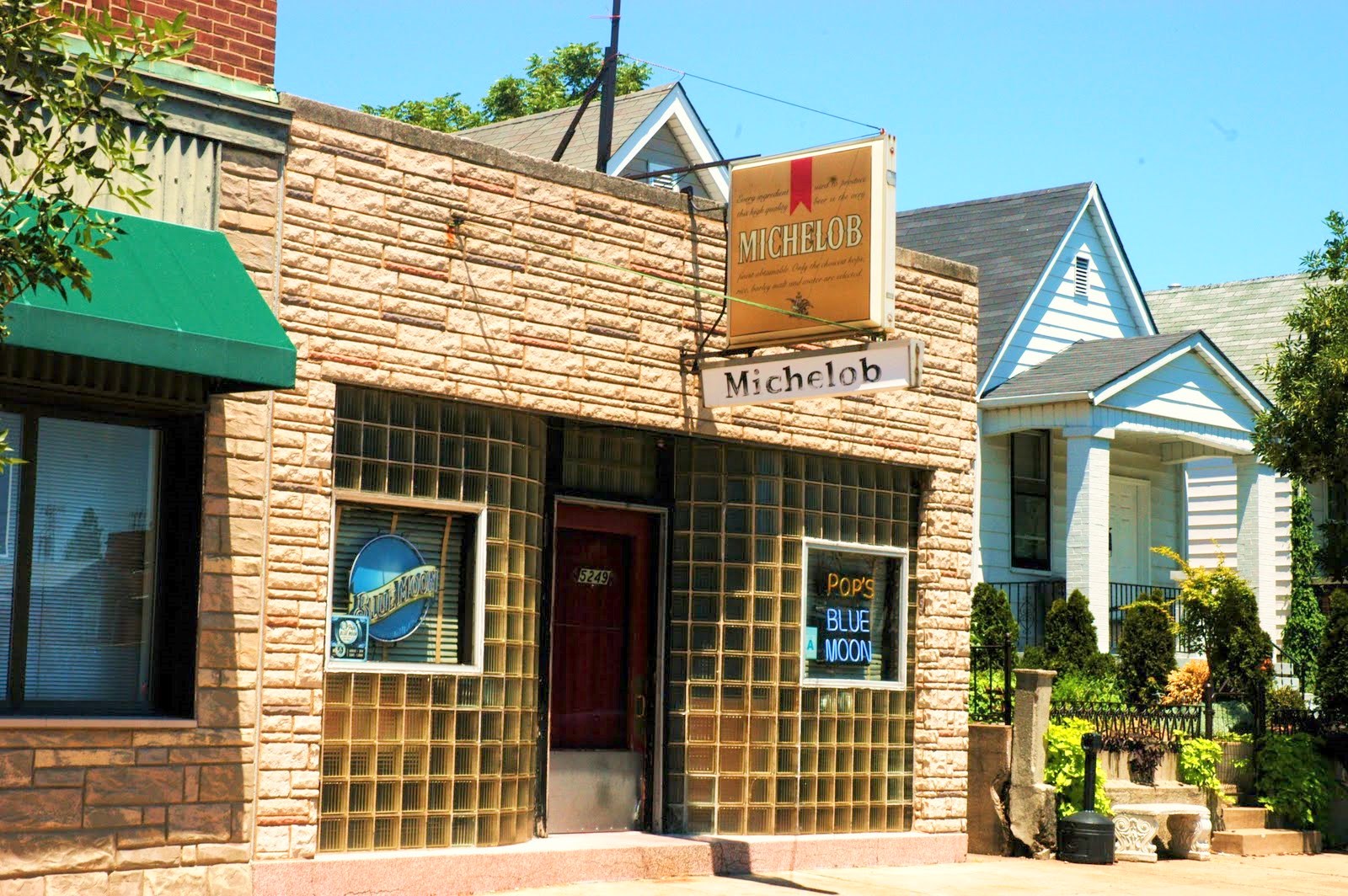 There are also many other intra-neighborhood businesses: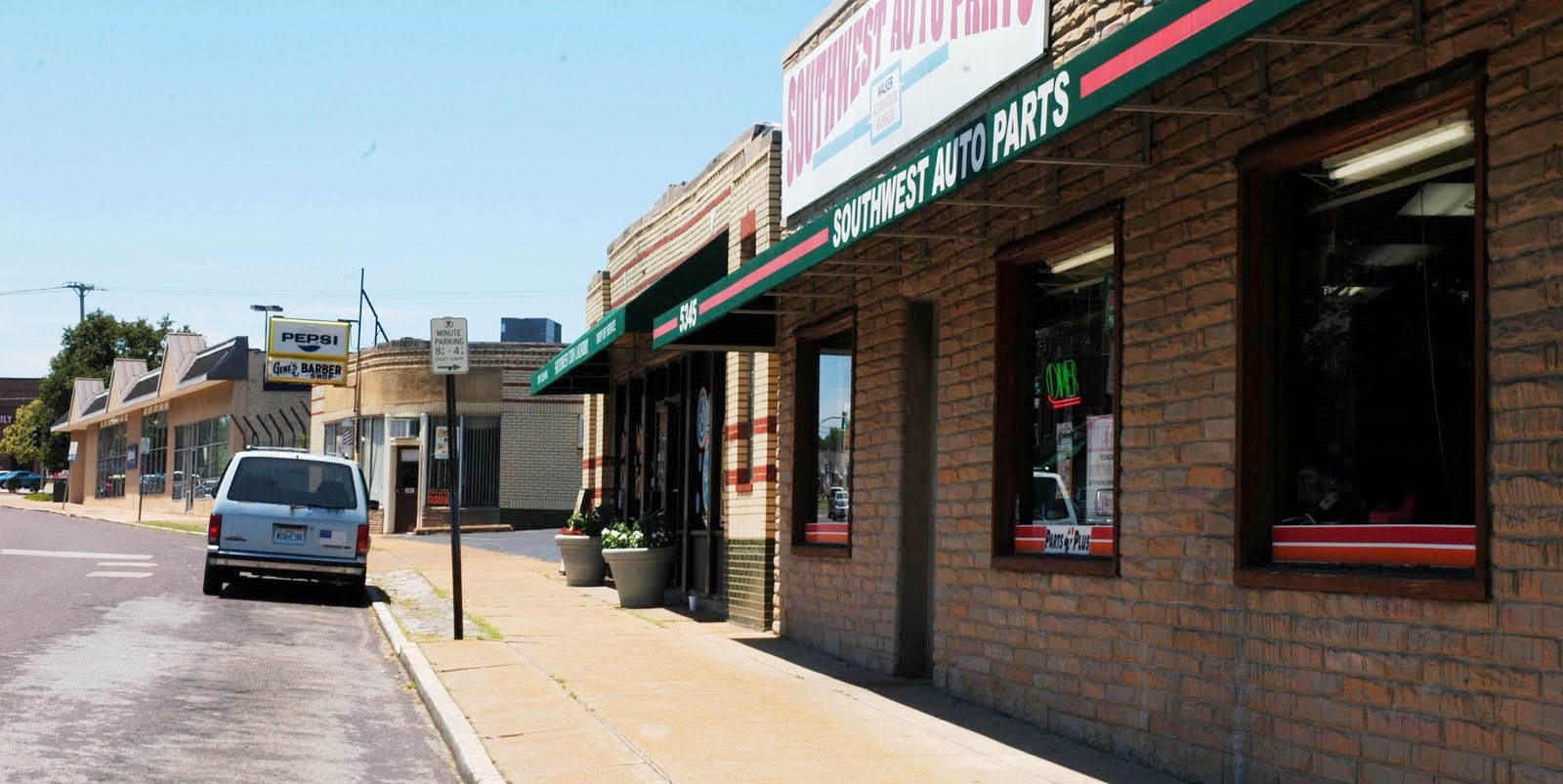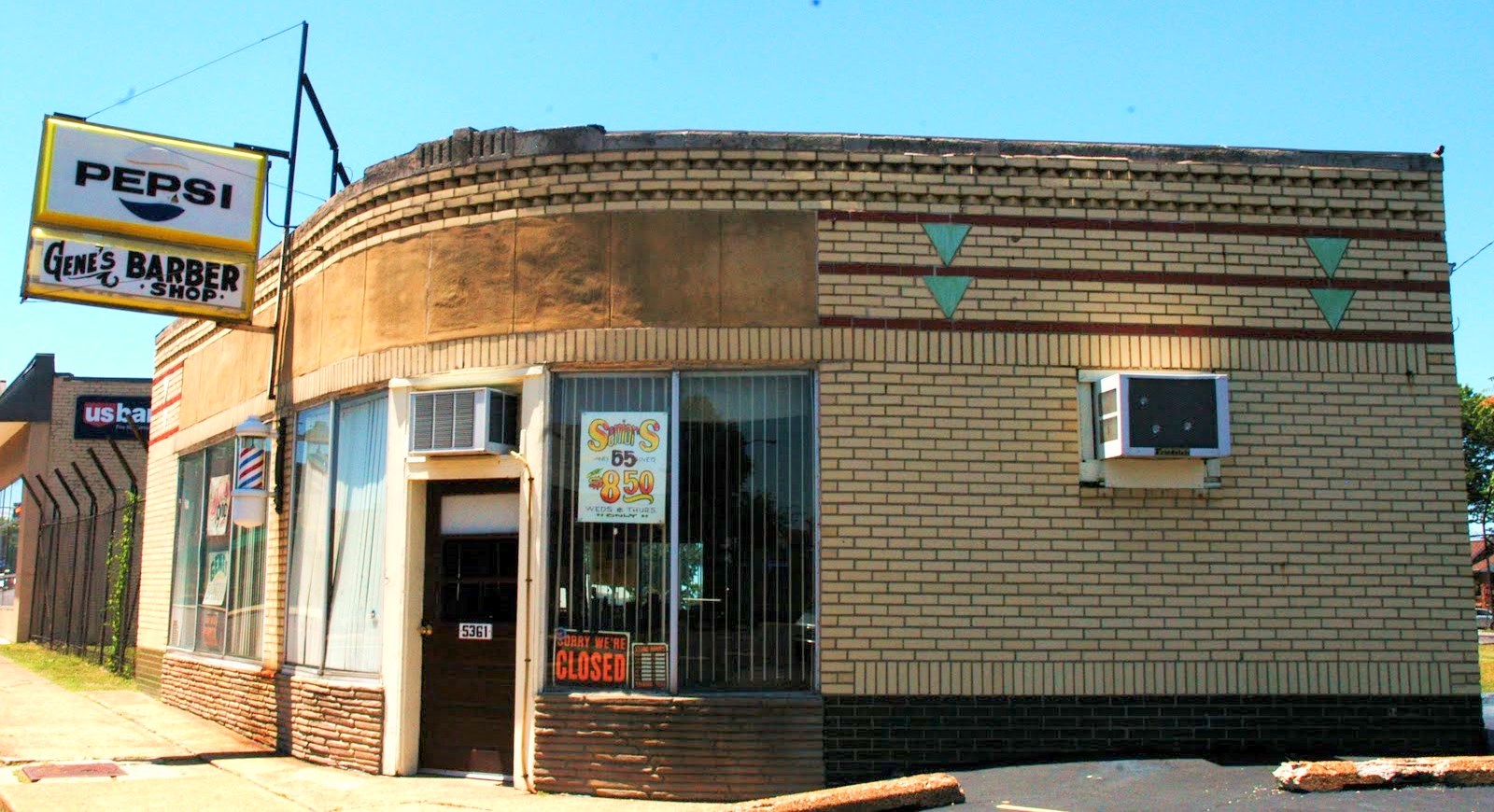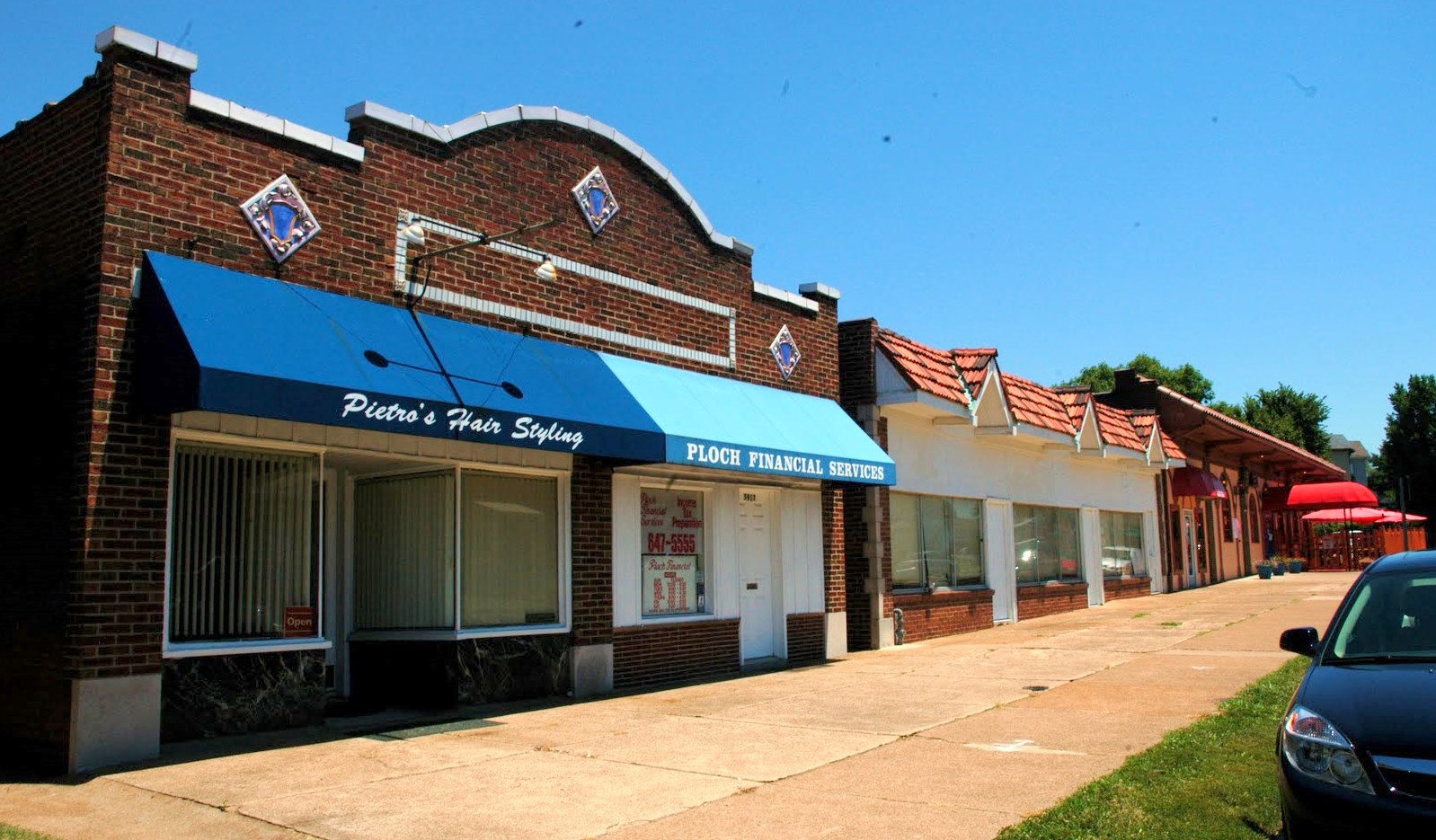 WEW 770 am radio is the oldest radio station west of the Mississippi River and the second oldest in the country (Pittsburgh's KDKA beat us by a couple weeks). It was started in 1921 and owned by St. Louis University for ~40 years. It has been located in Busch Stadium, Clayton, Soulard and now on the Hill. If you haven't listened, it's a great mix of American rock, pop and country oldies and Bosnian/Crotian/Serbian programming to cater to the large Eastern European population of St. Louis: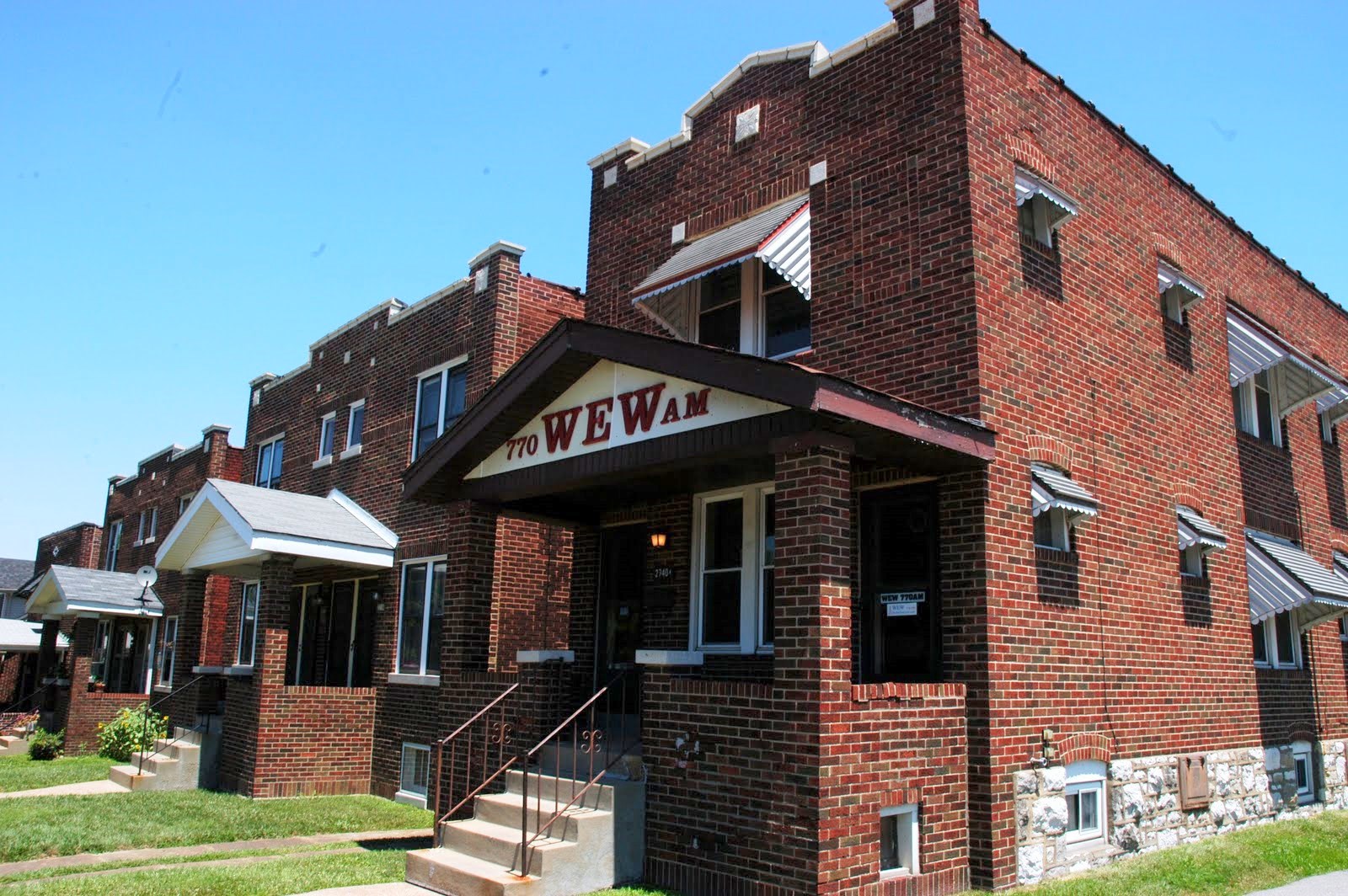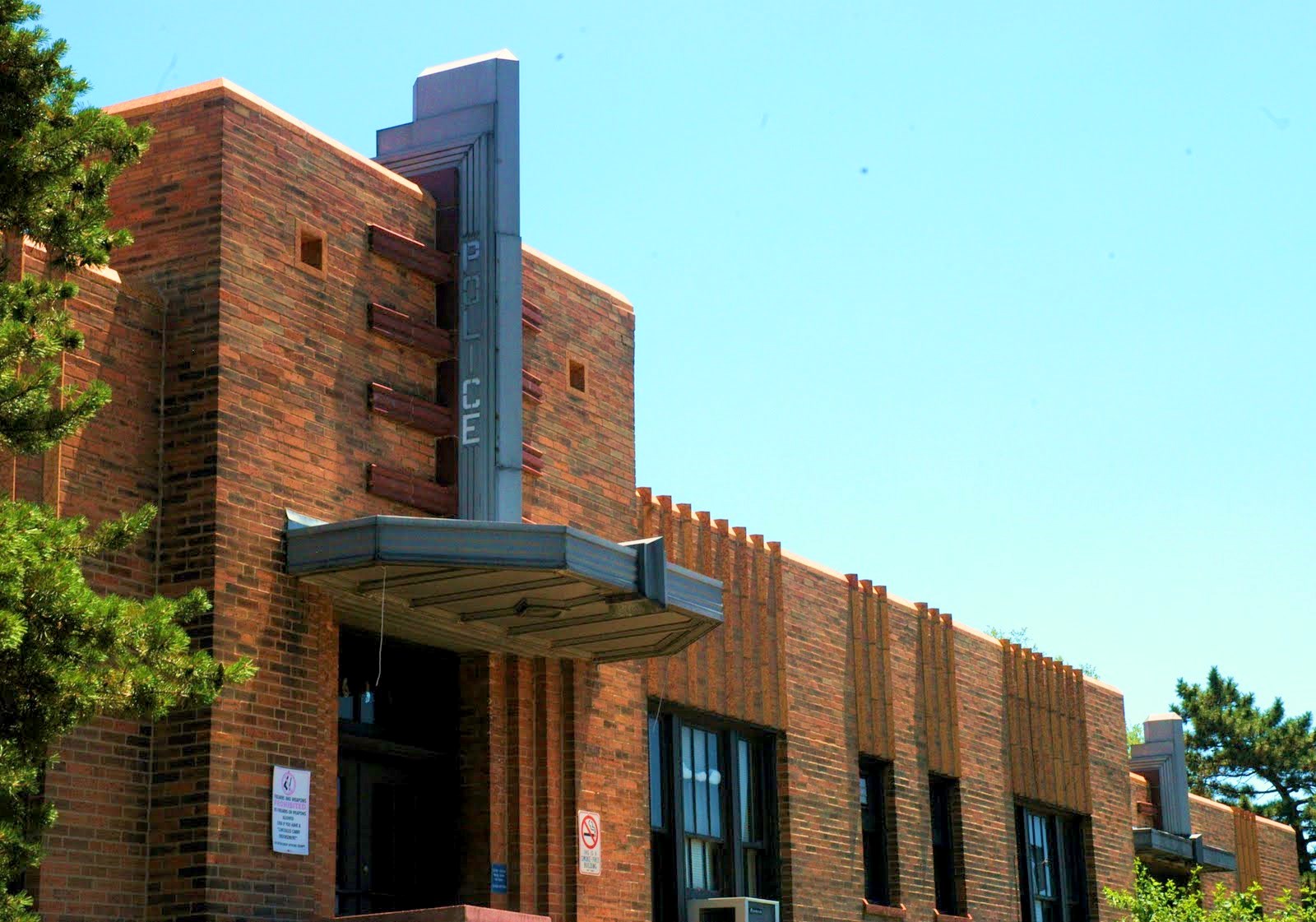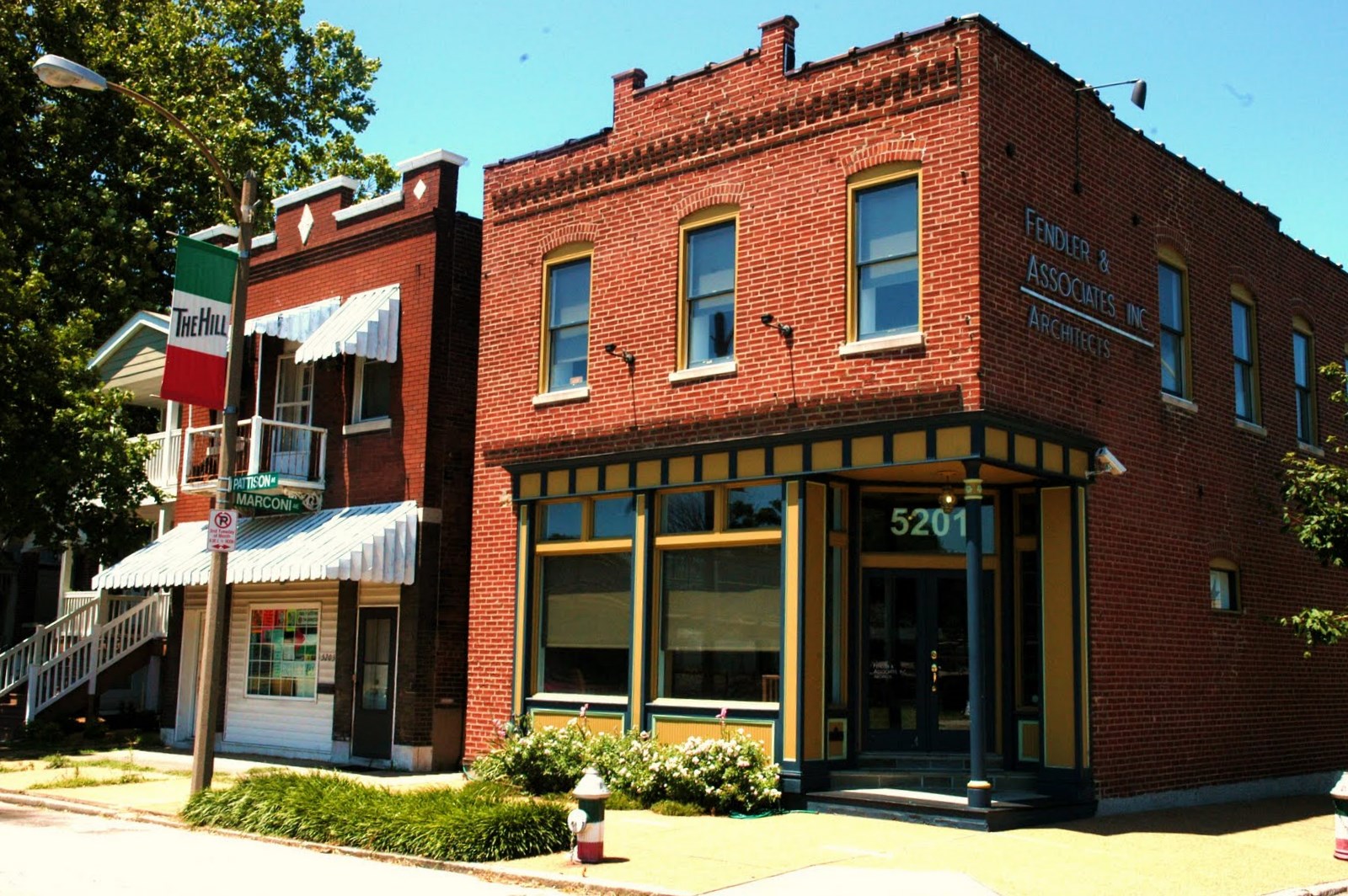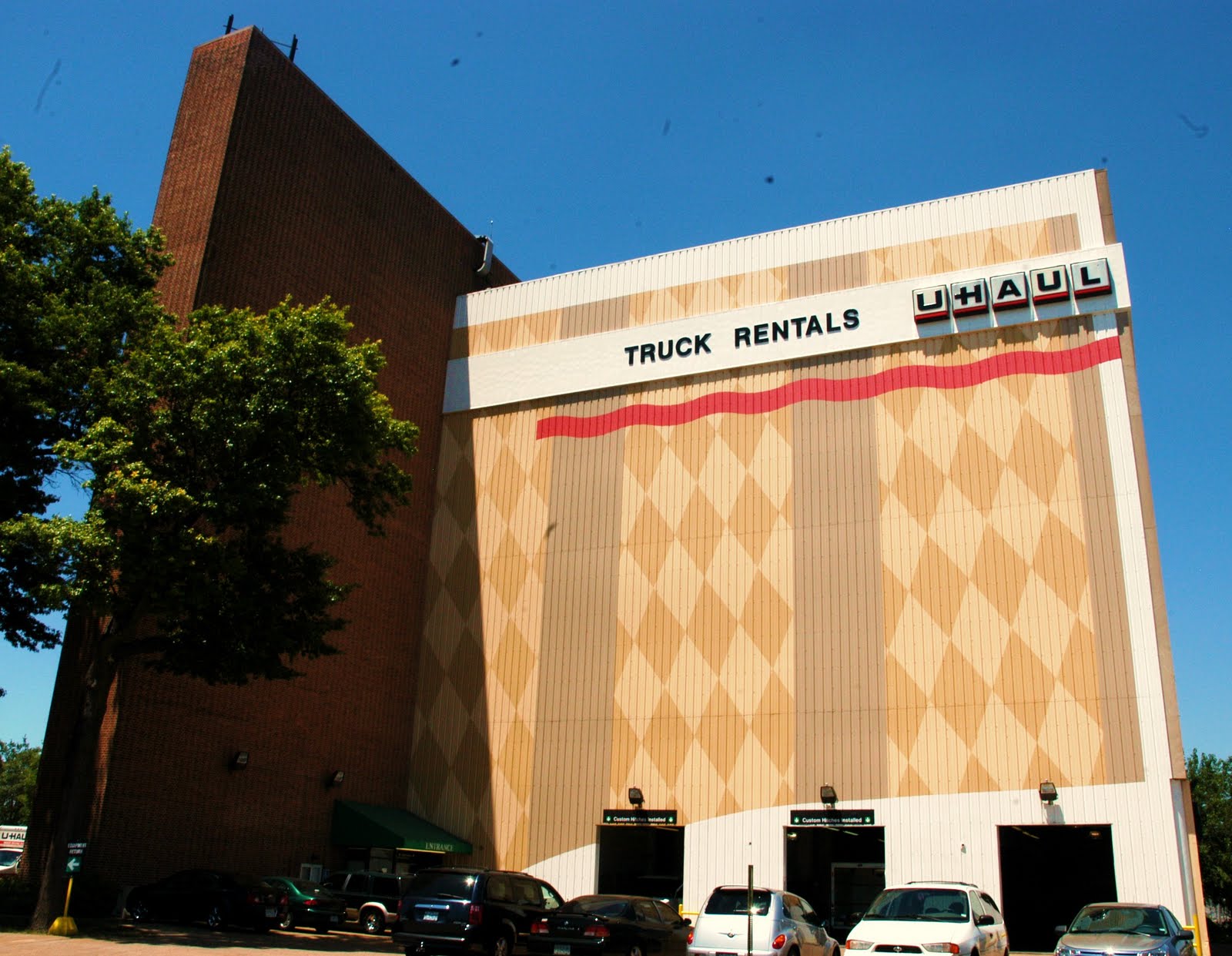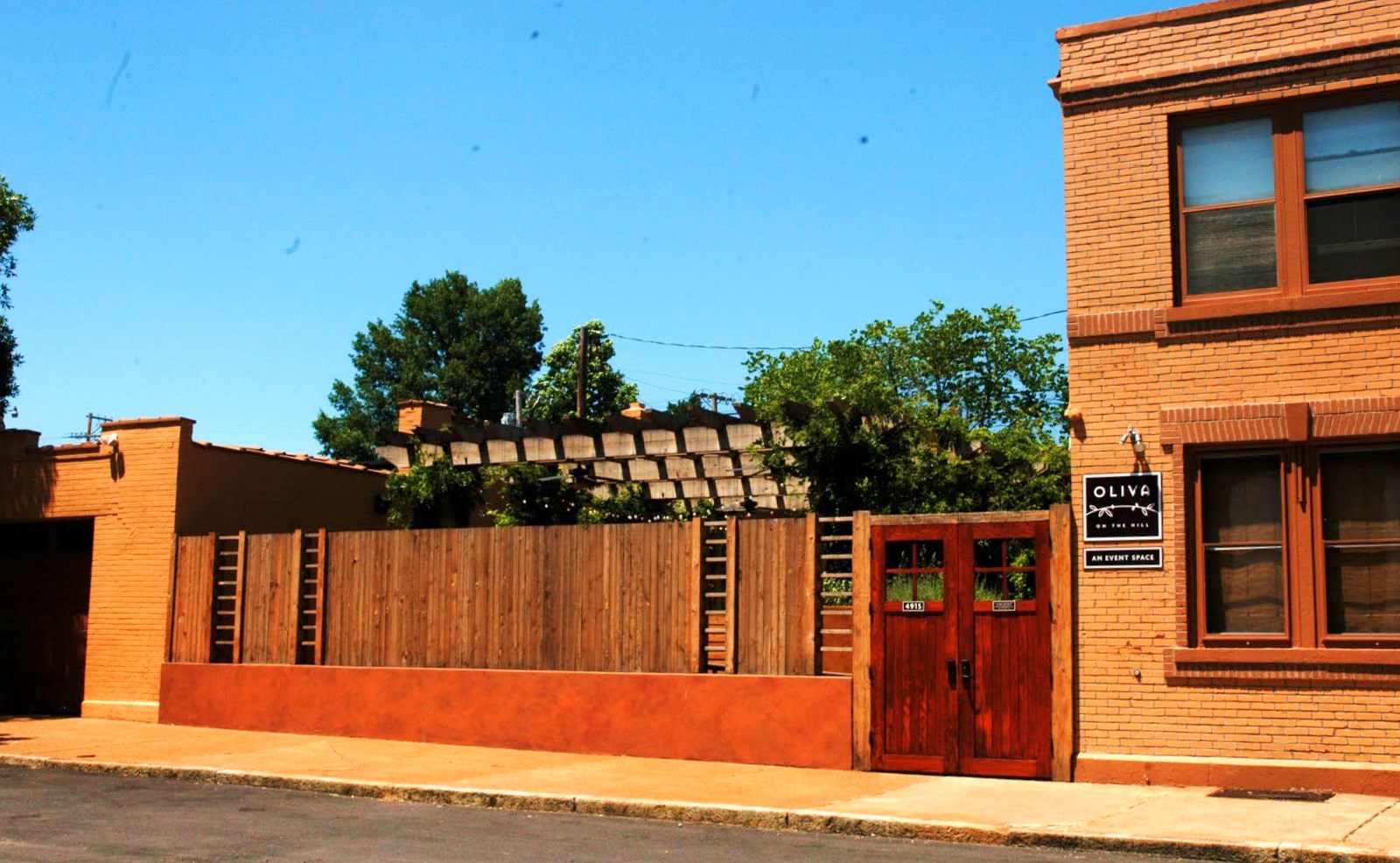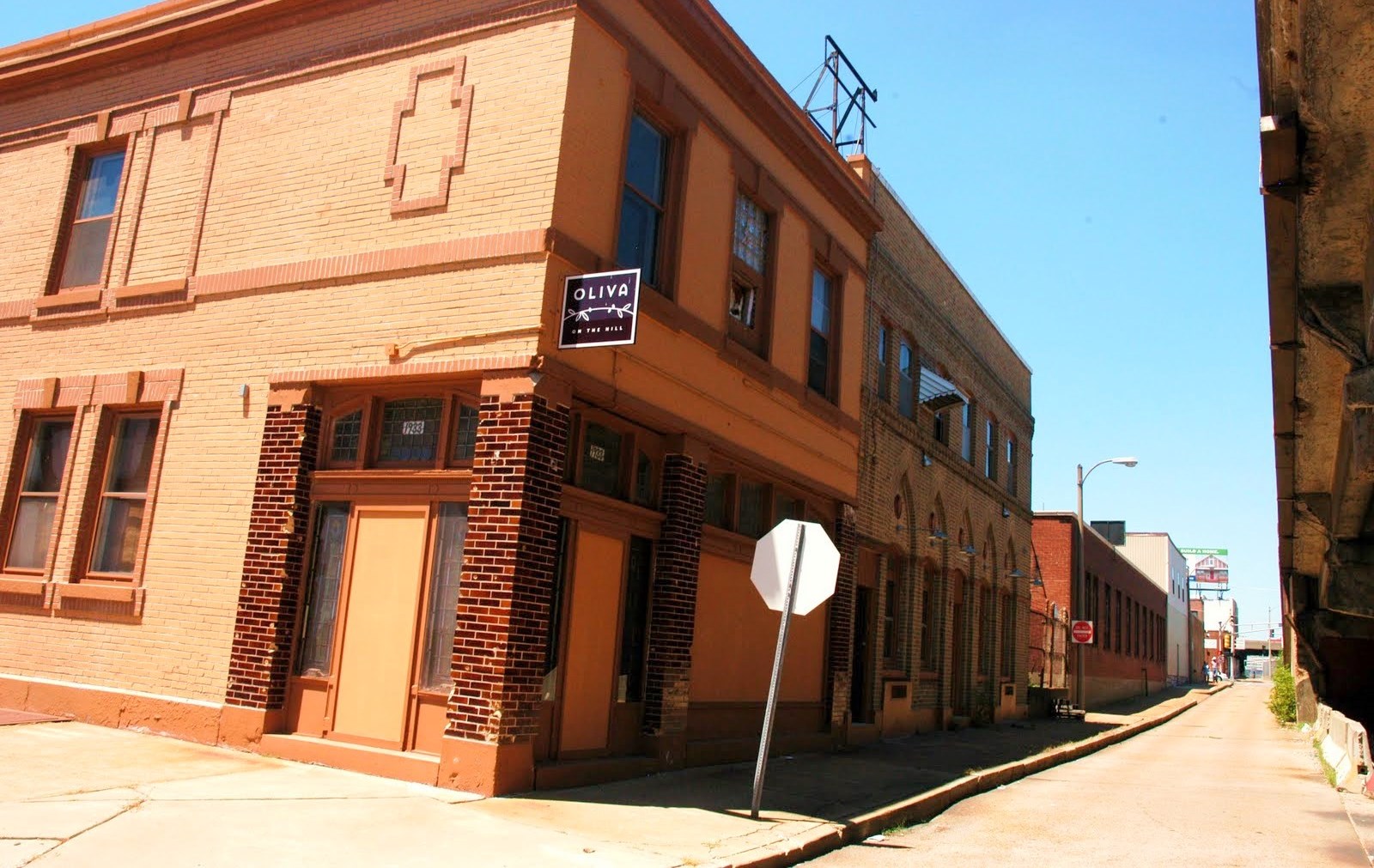 Just to the right of the photo above is a DIY skate park underneath Kingshighway. The park has grown over time, but will disappear when the city rebuilds the overpass in the coming years.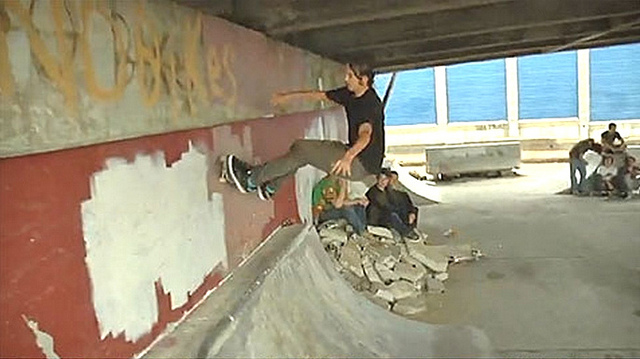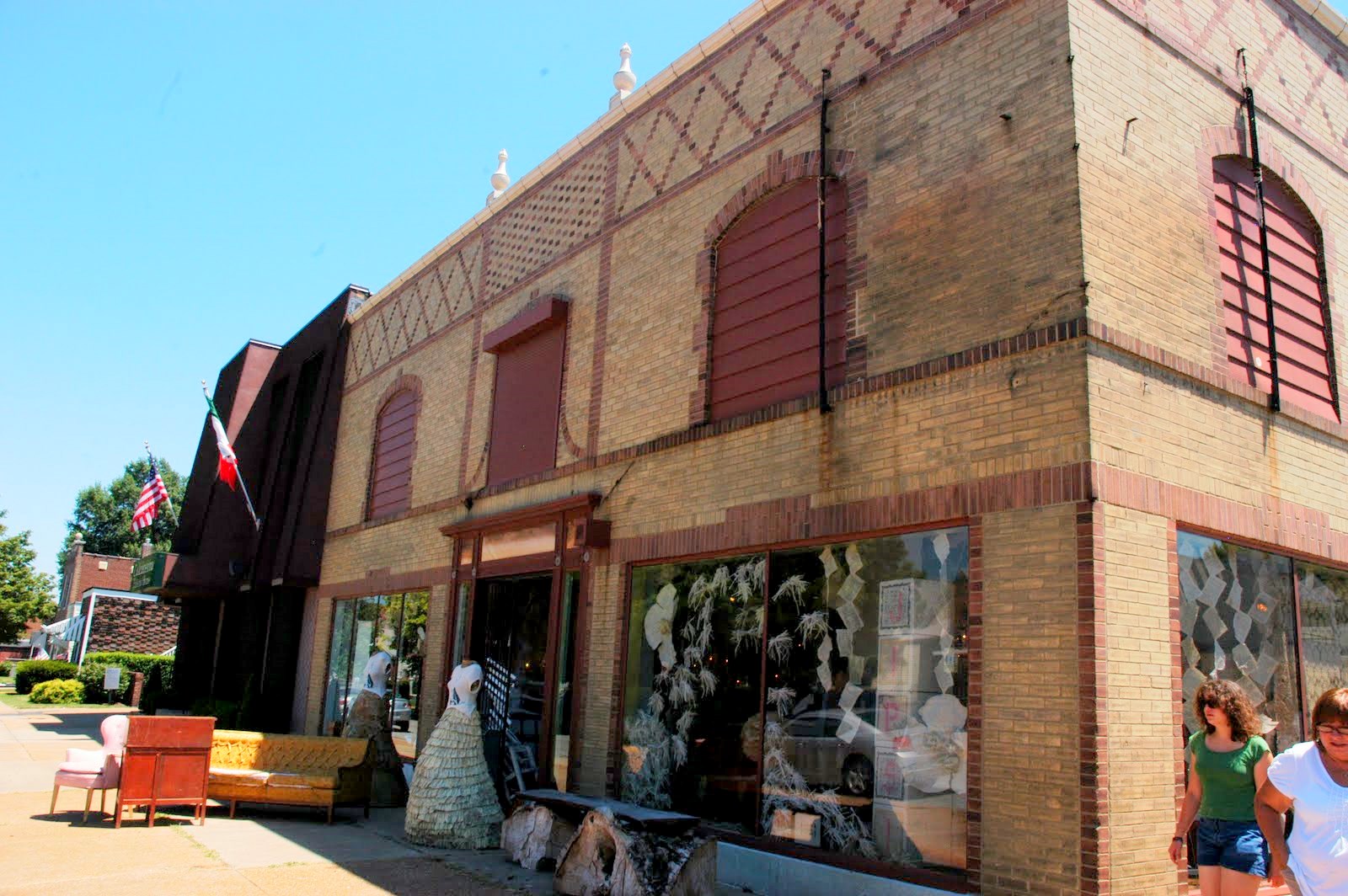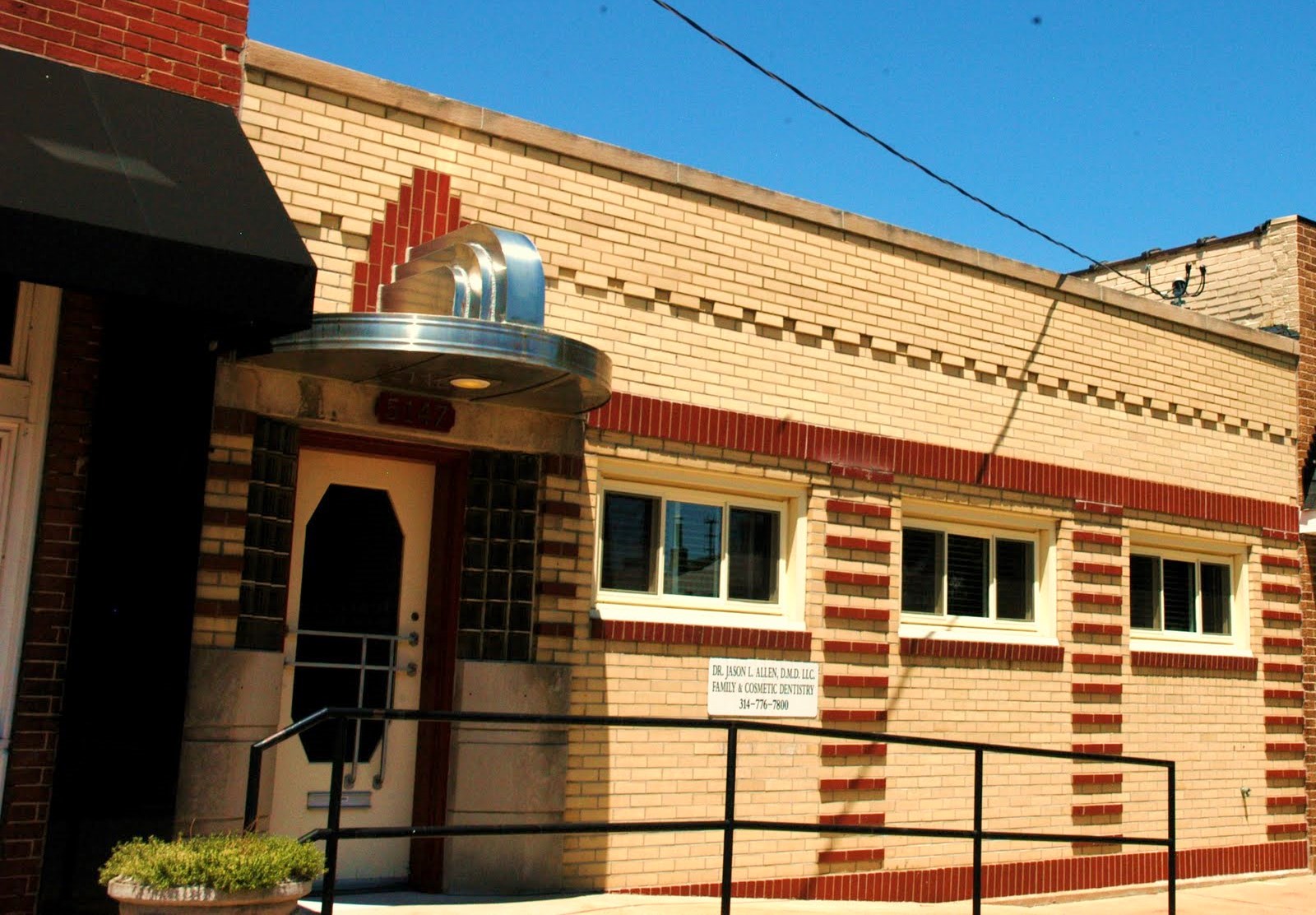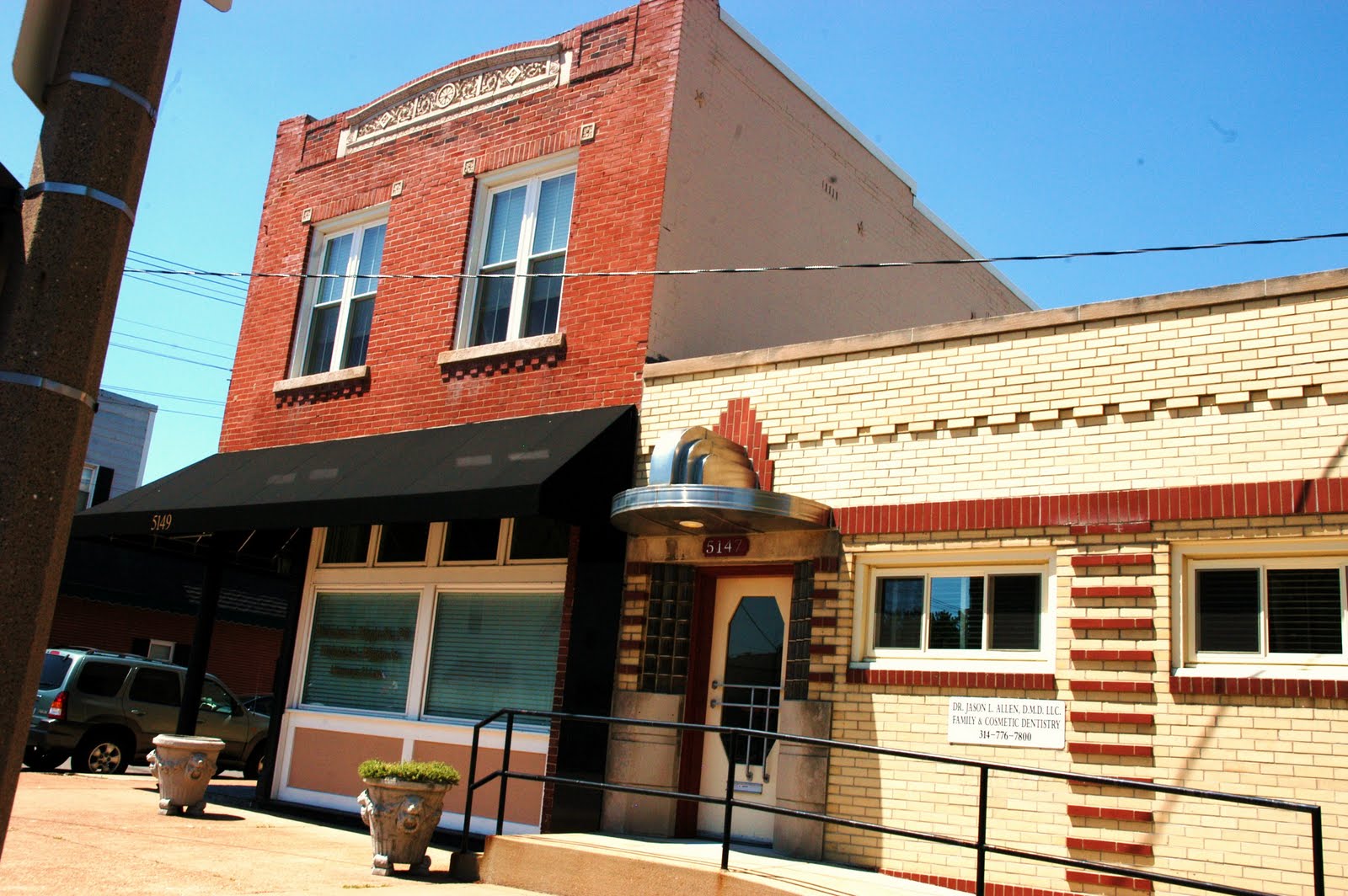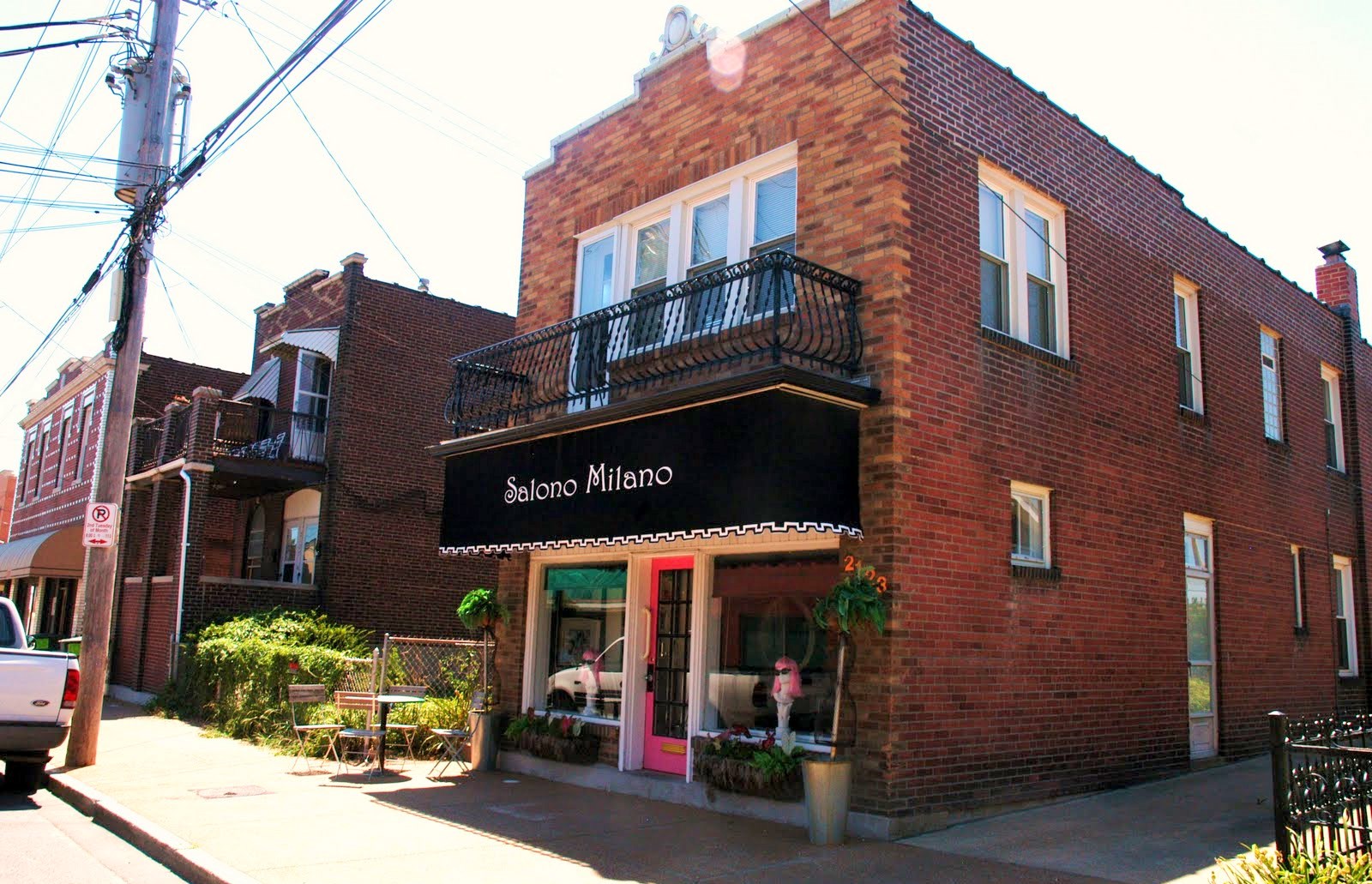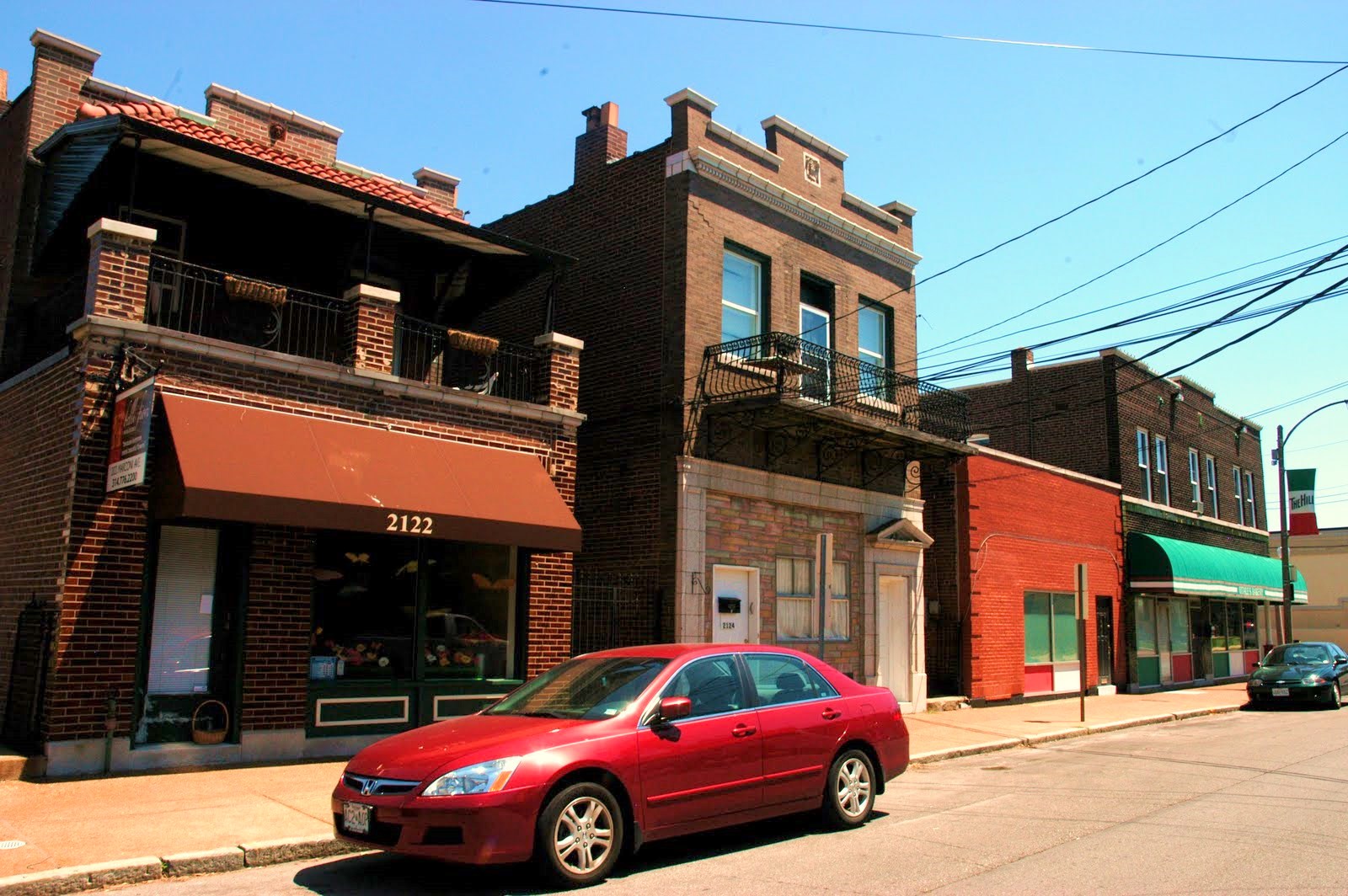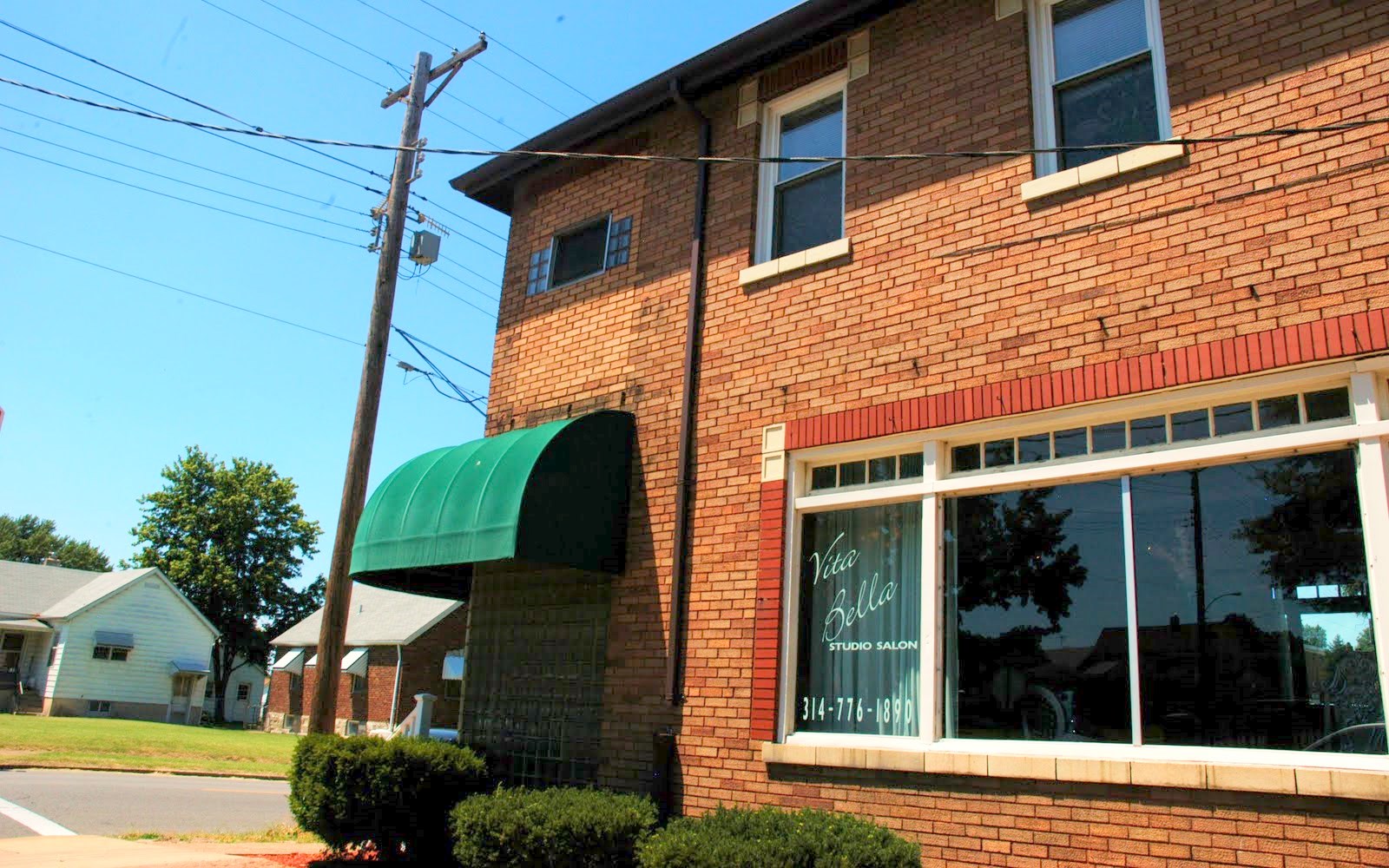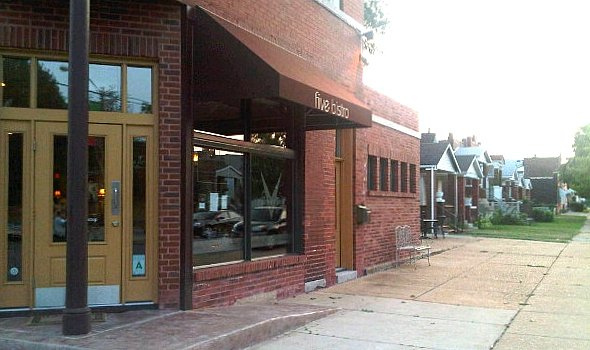 The area in the north west corner of the Hill is largely occupied by the many local unions that operate in the region as well as distribution facilities and services. There are great examples of mid-century modern architecture to take in on this part of the Hill: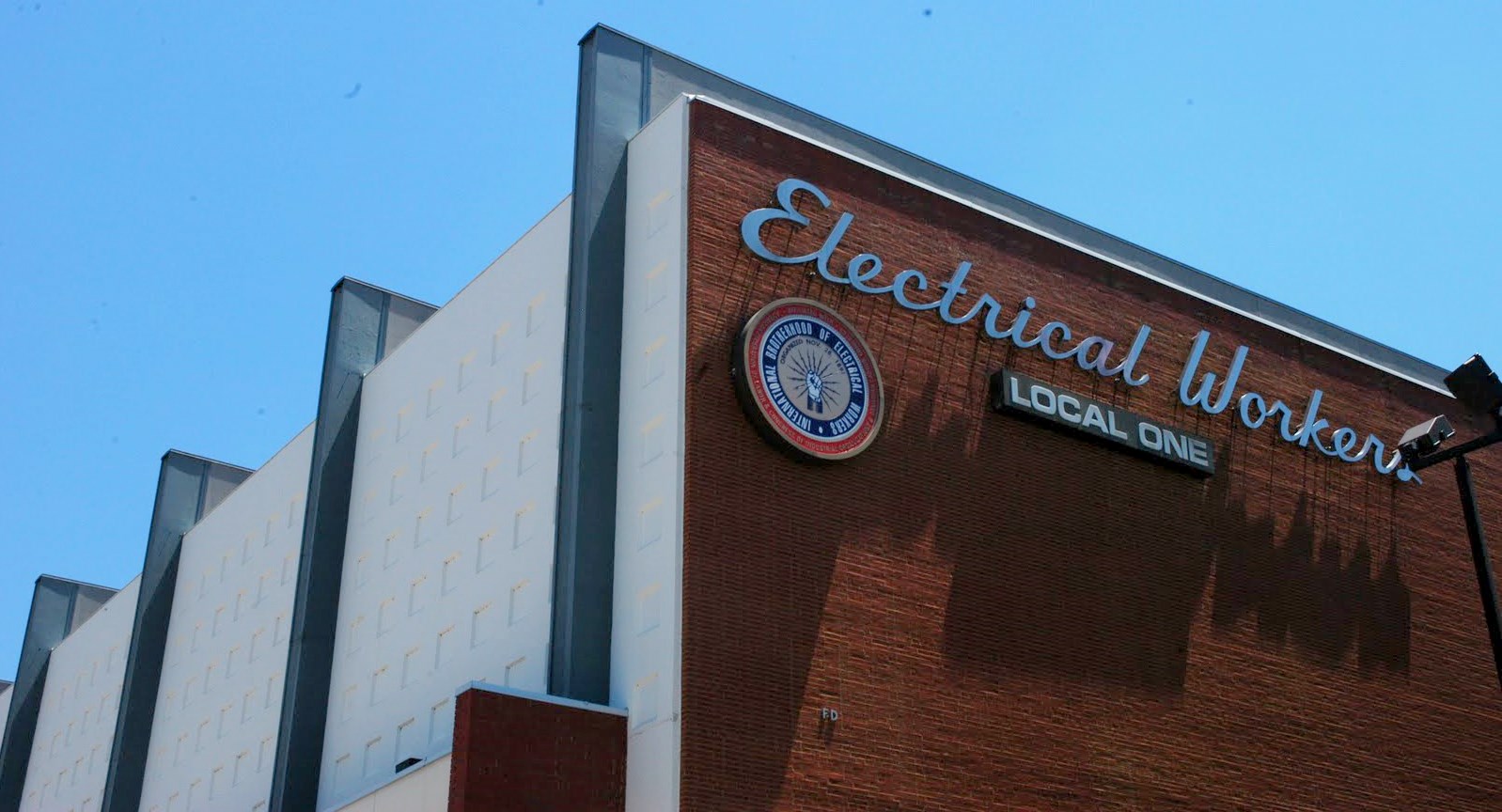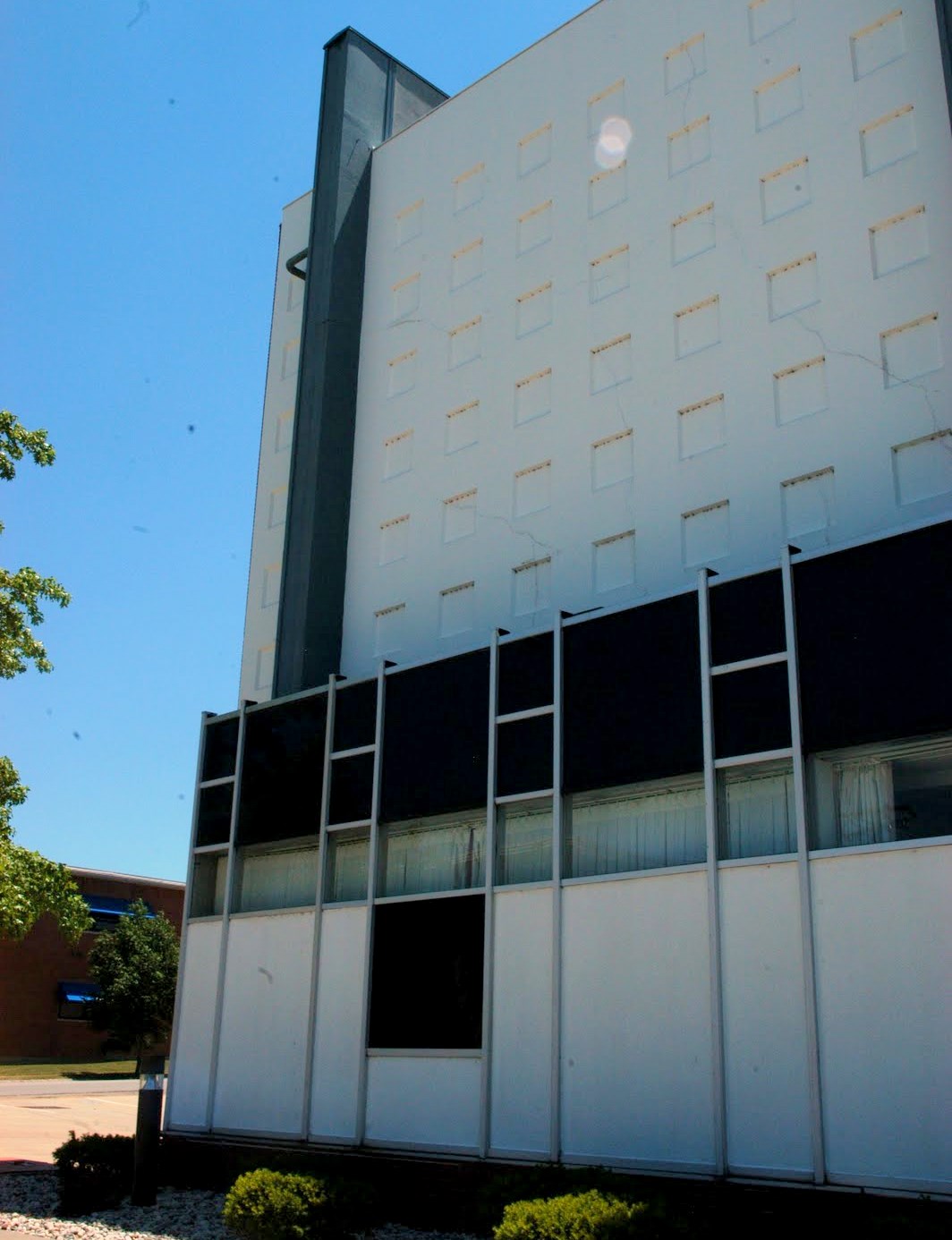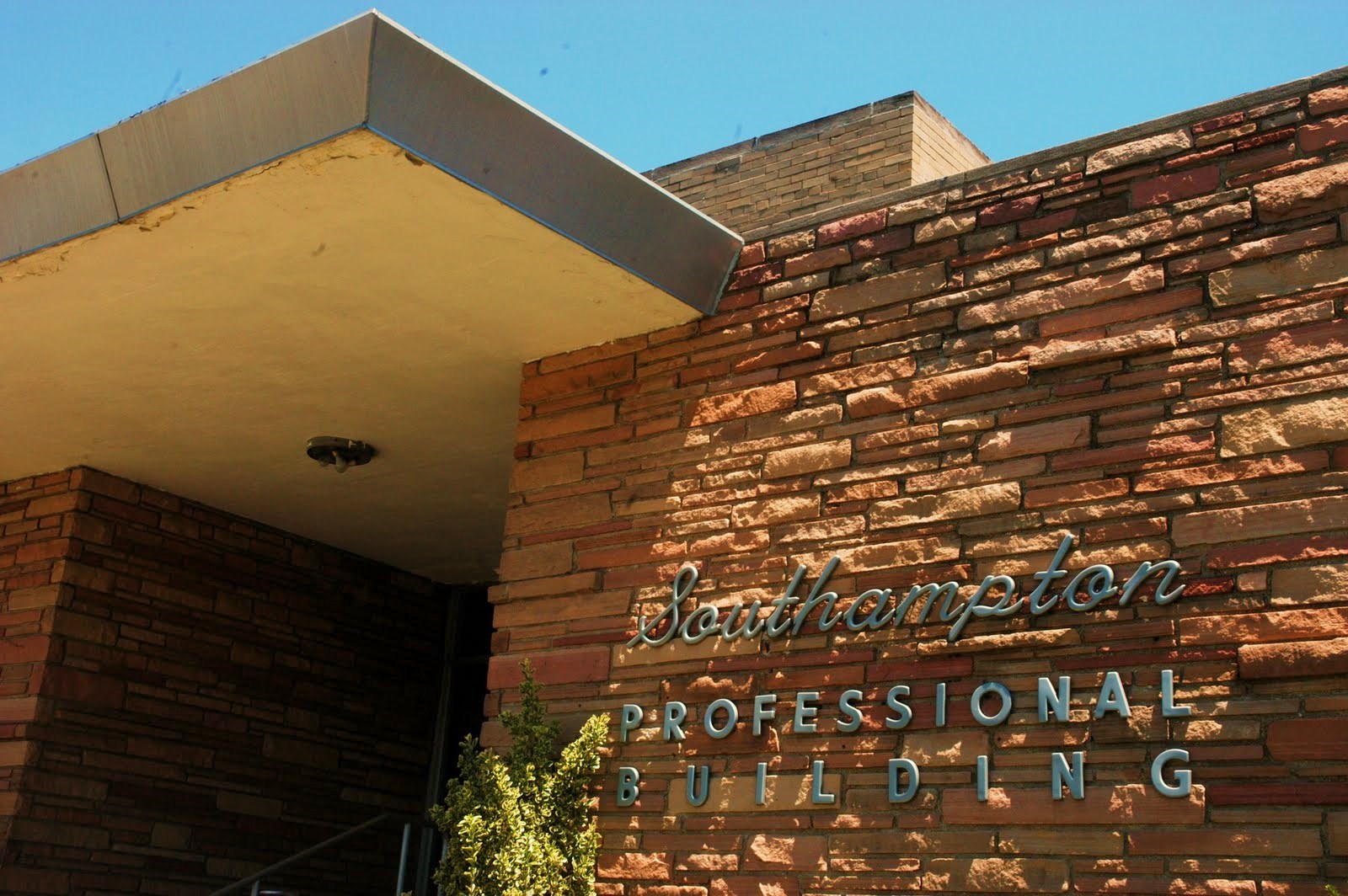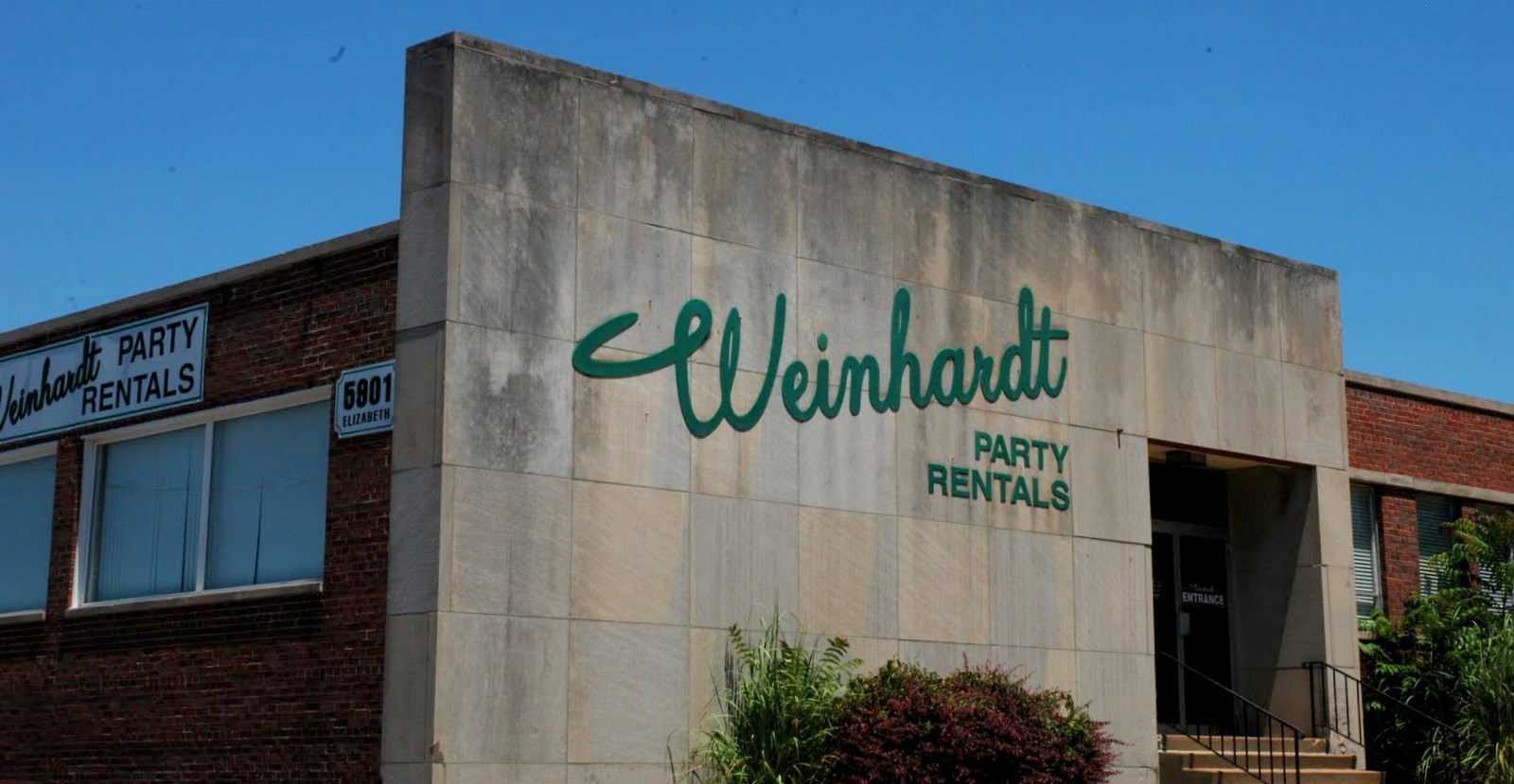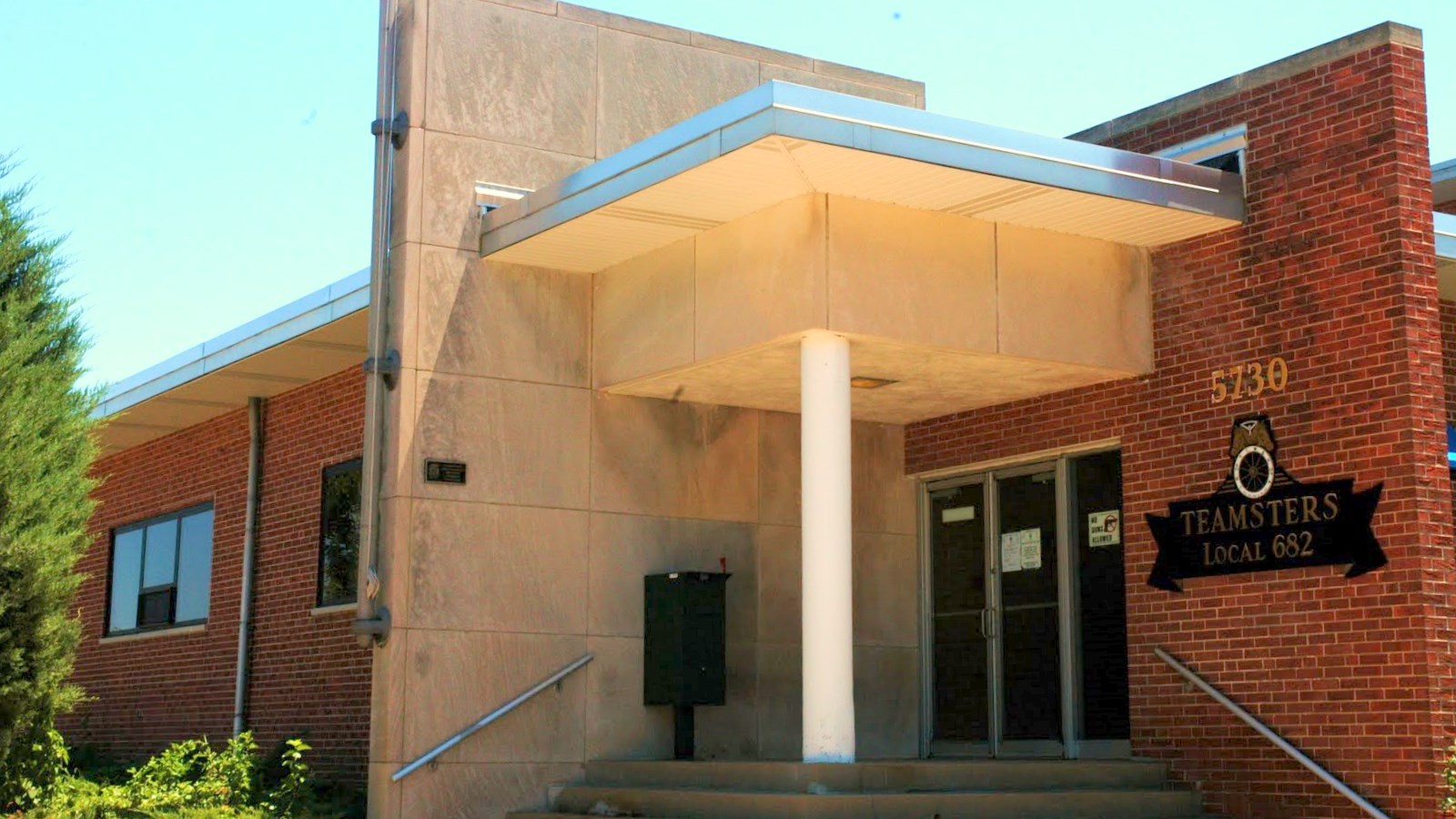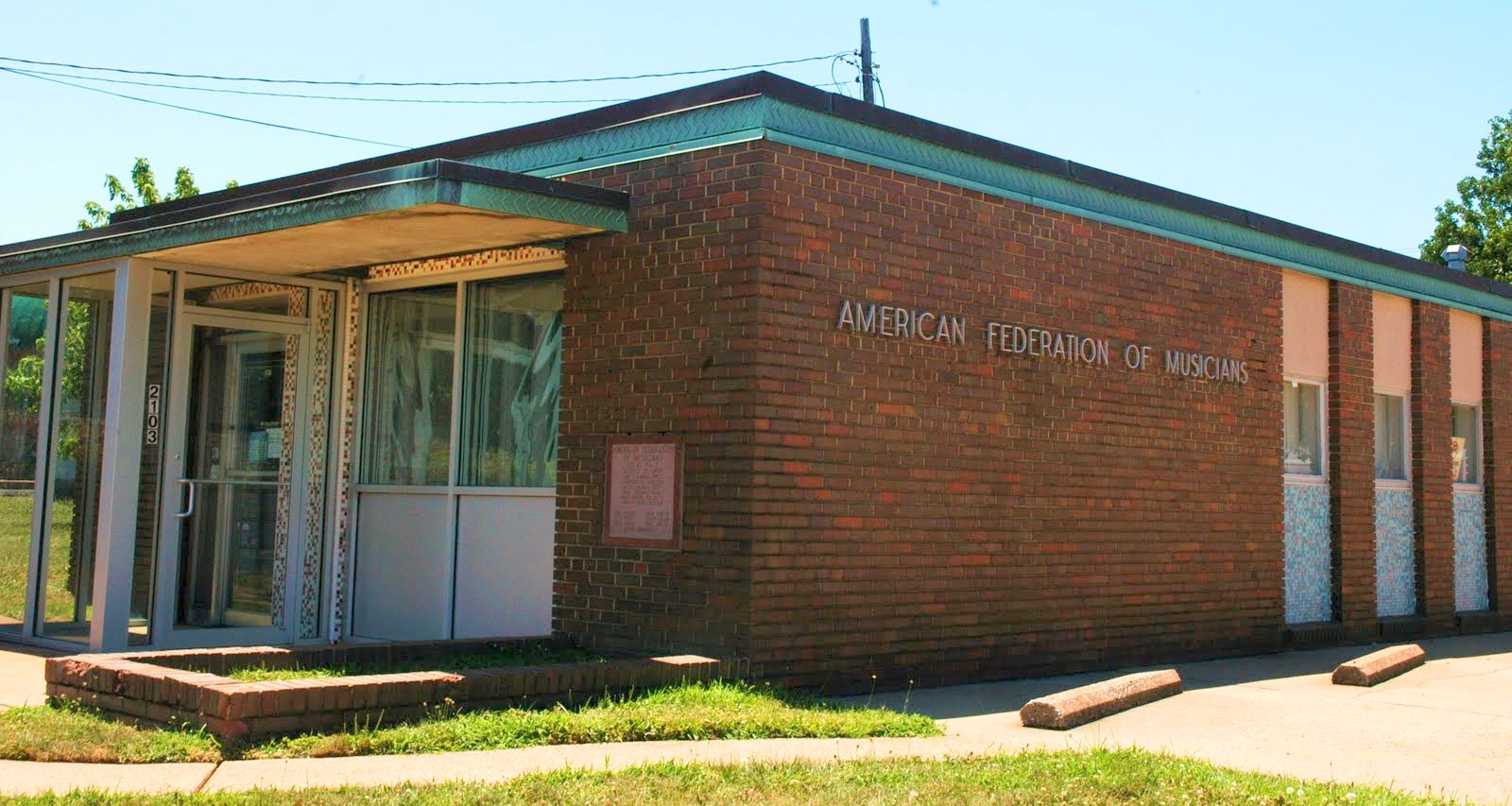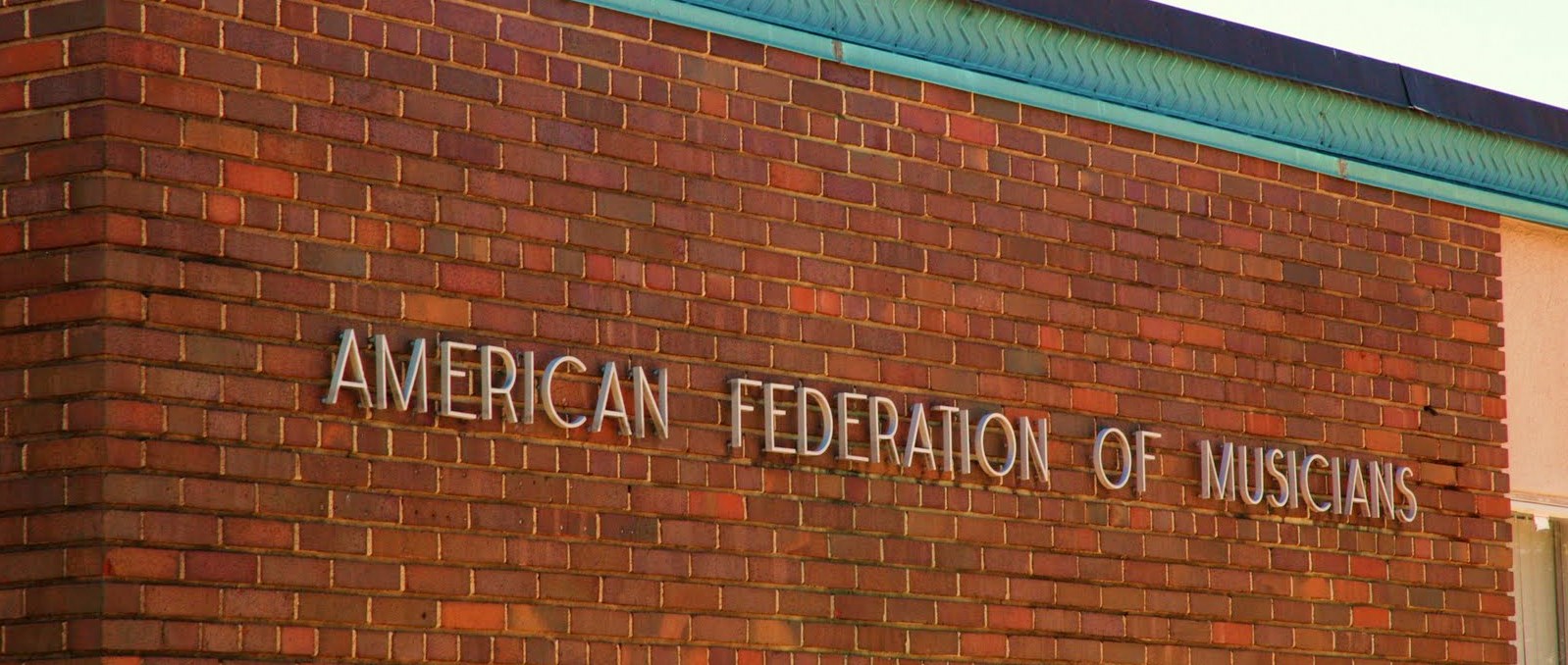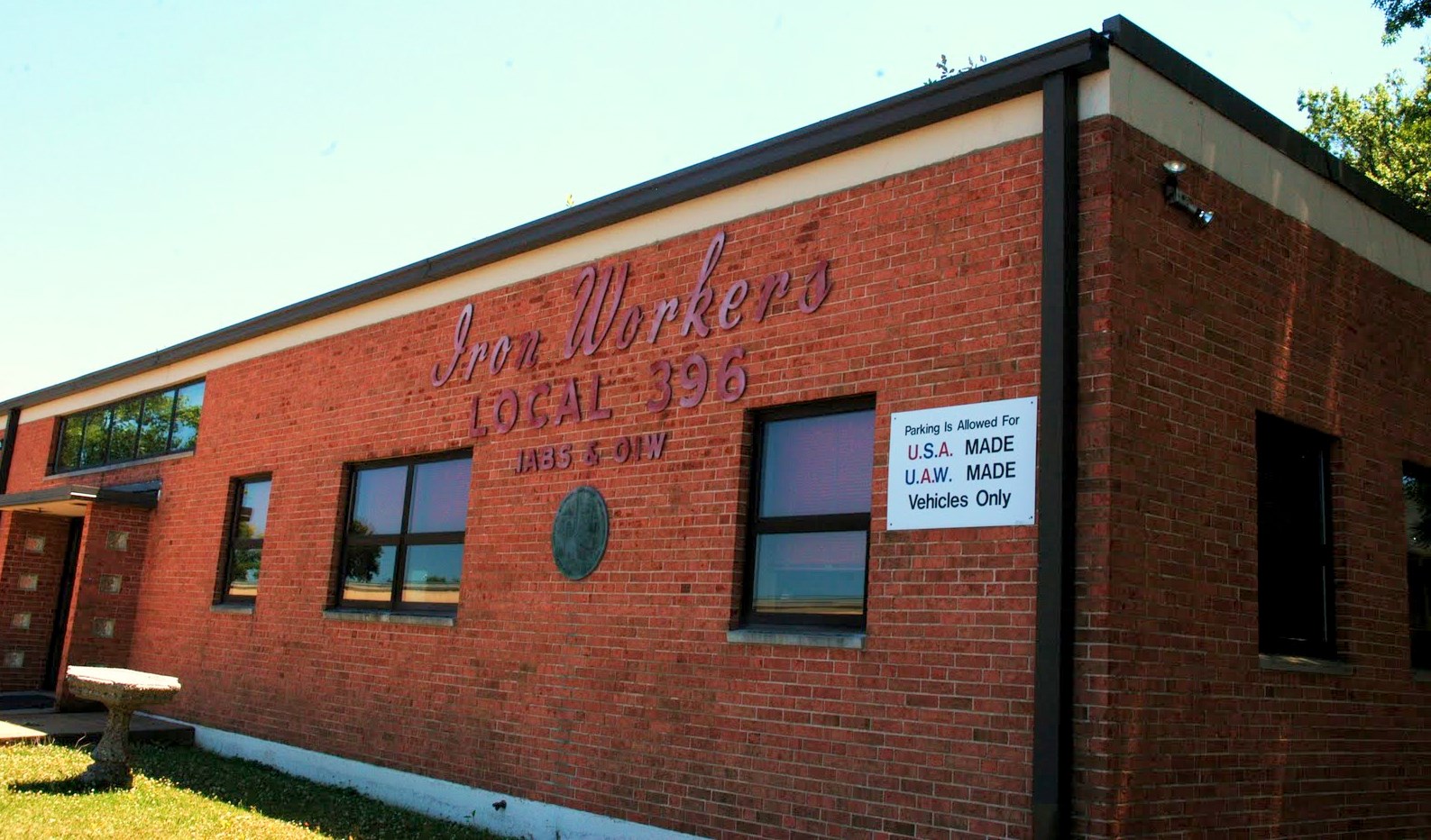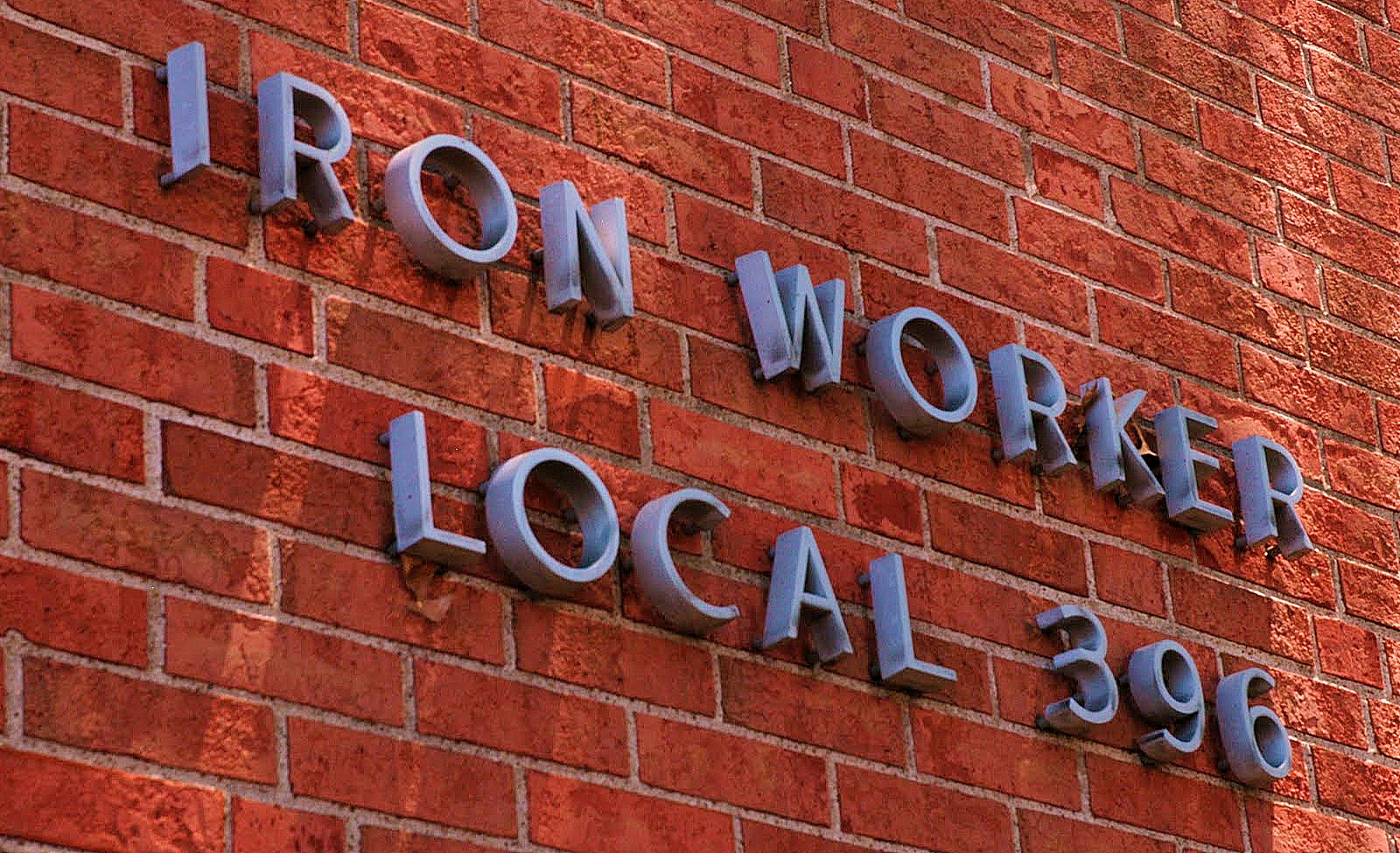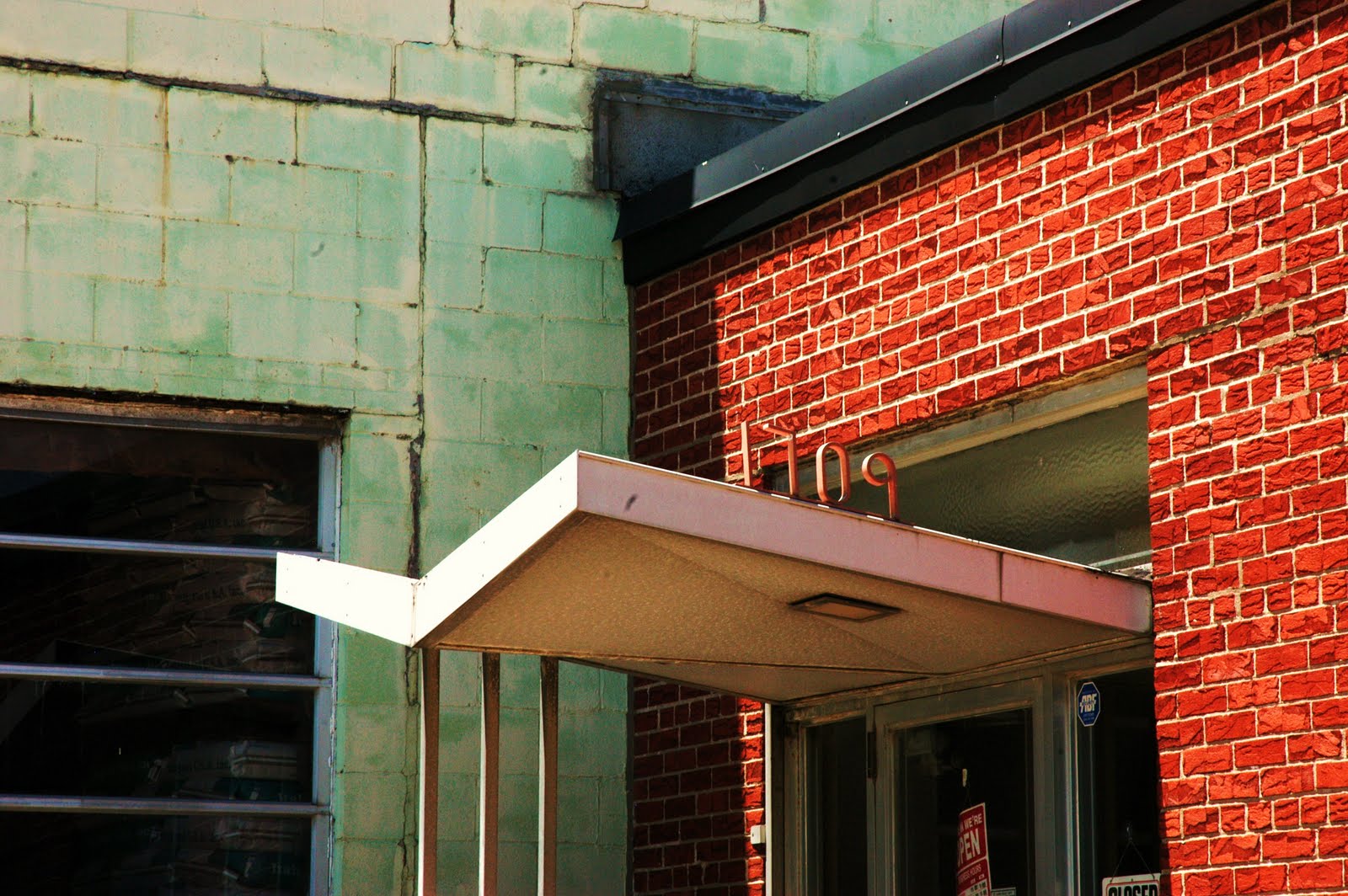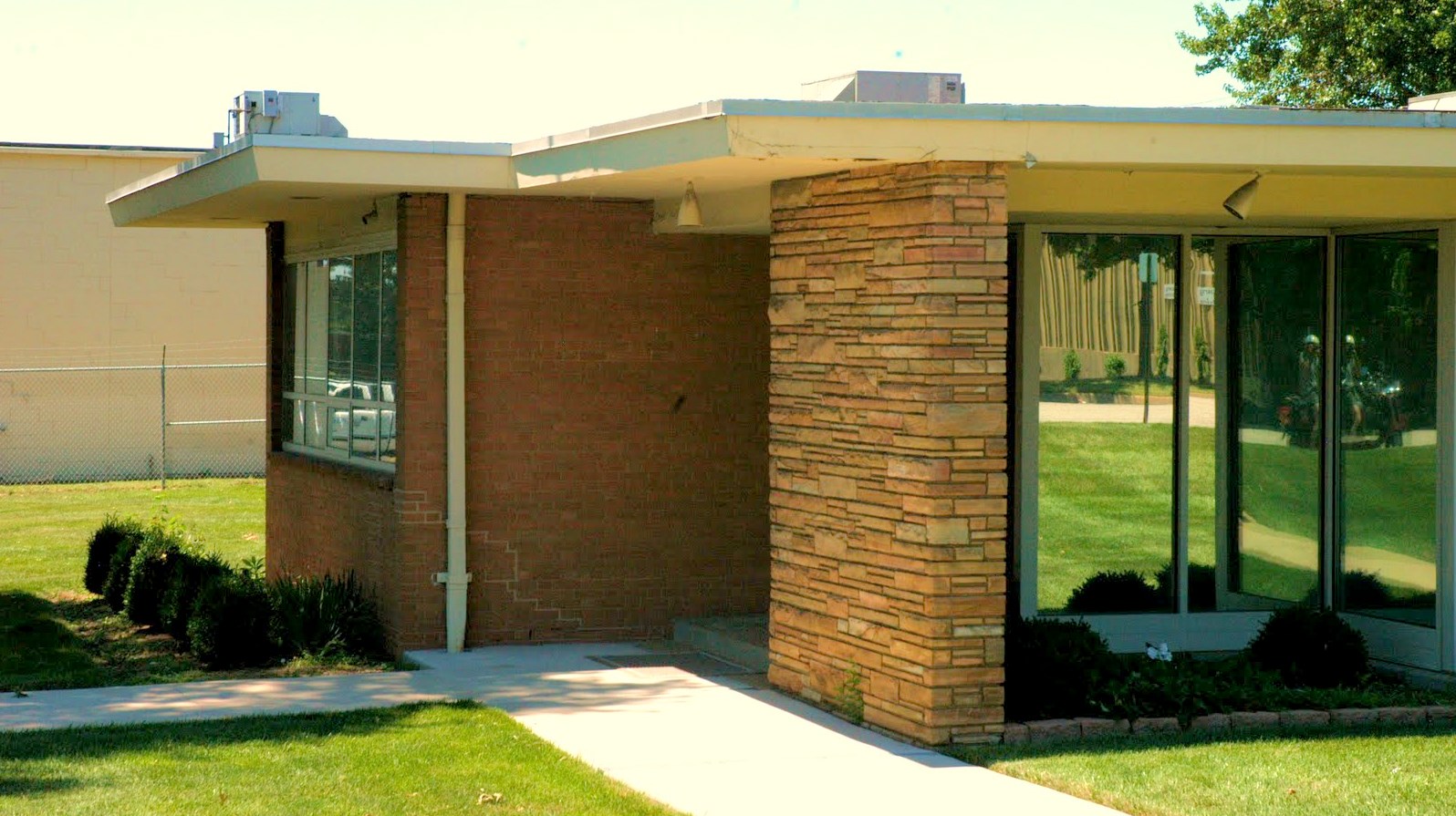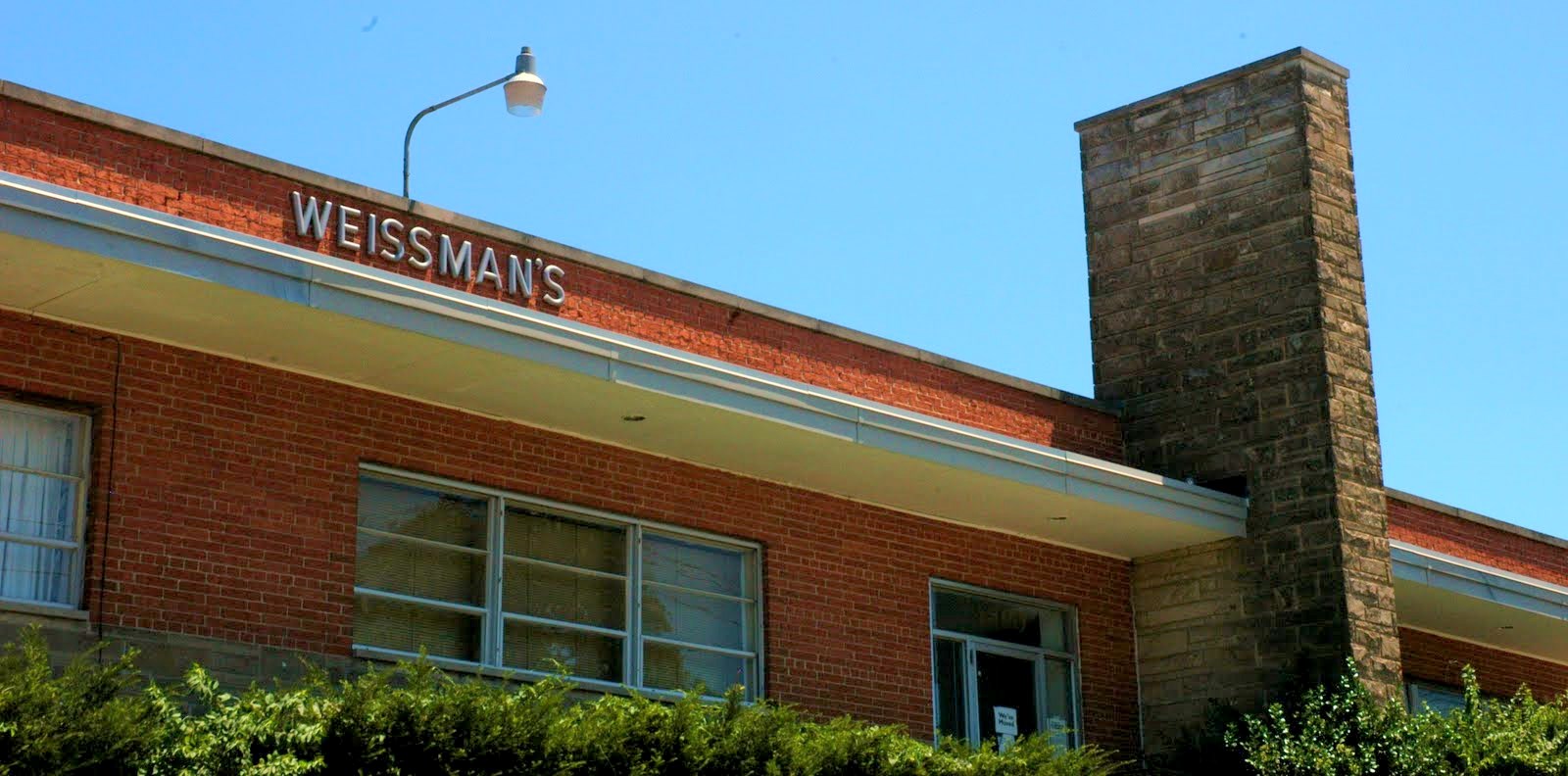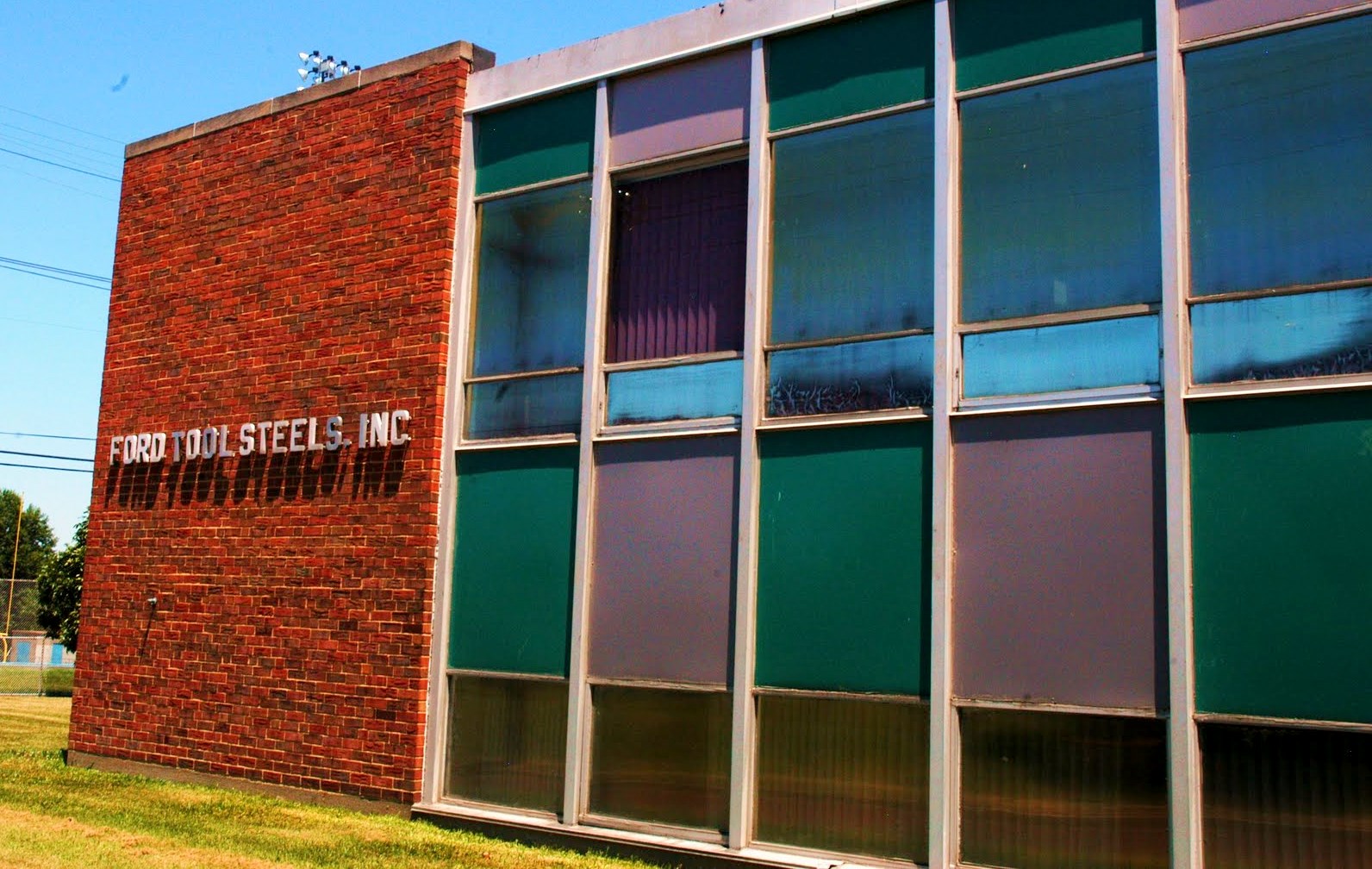 The area around the River Des Peres and the rail road tracks is industrial: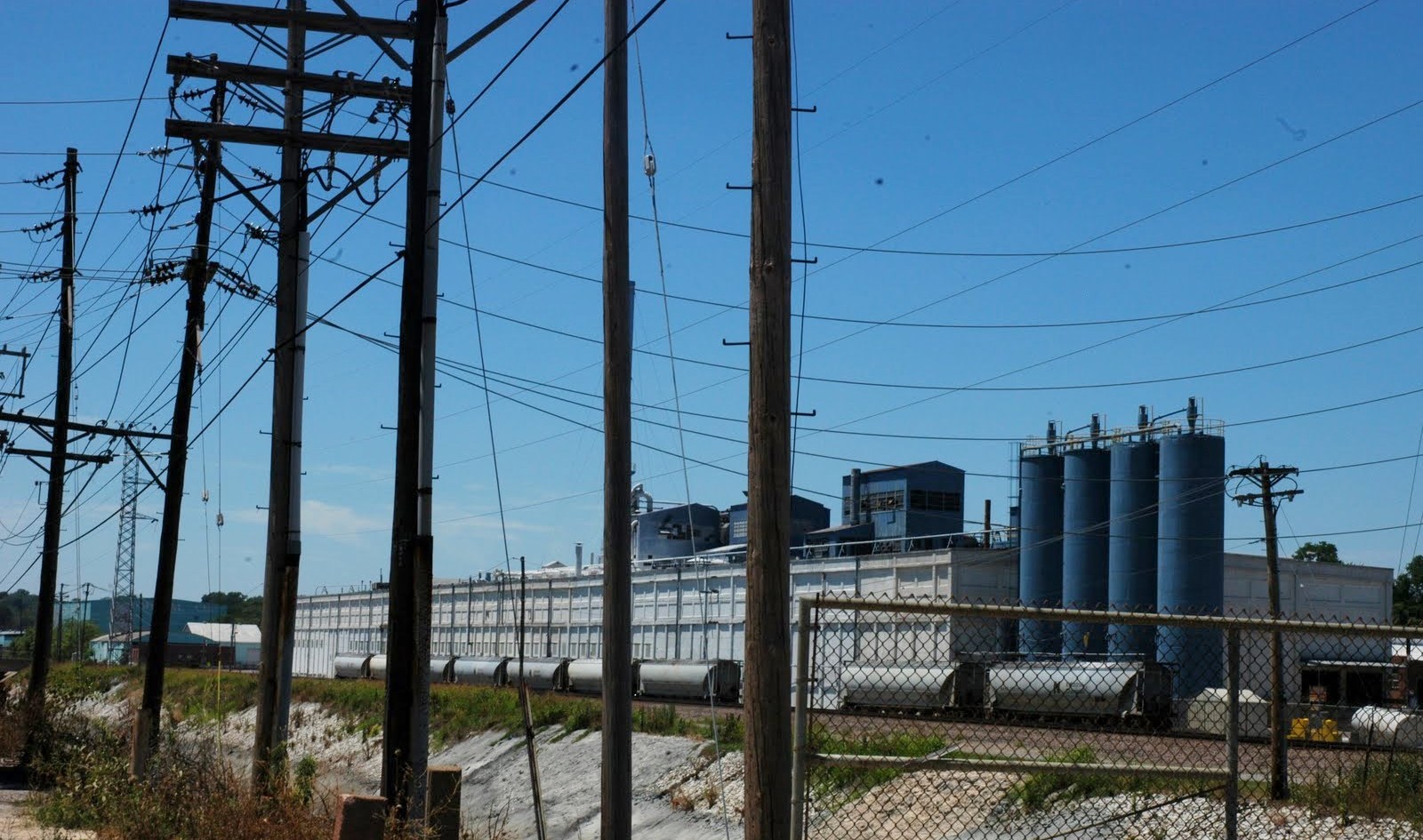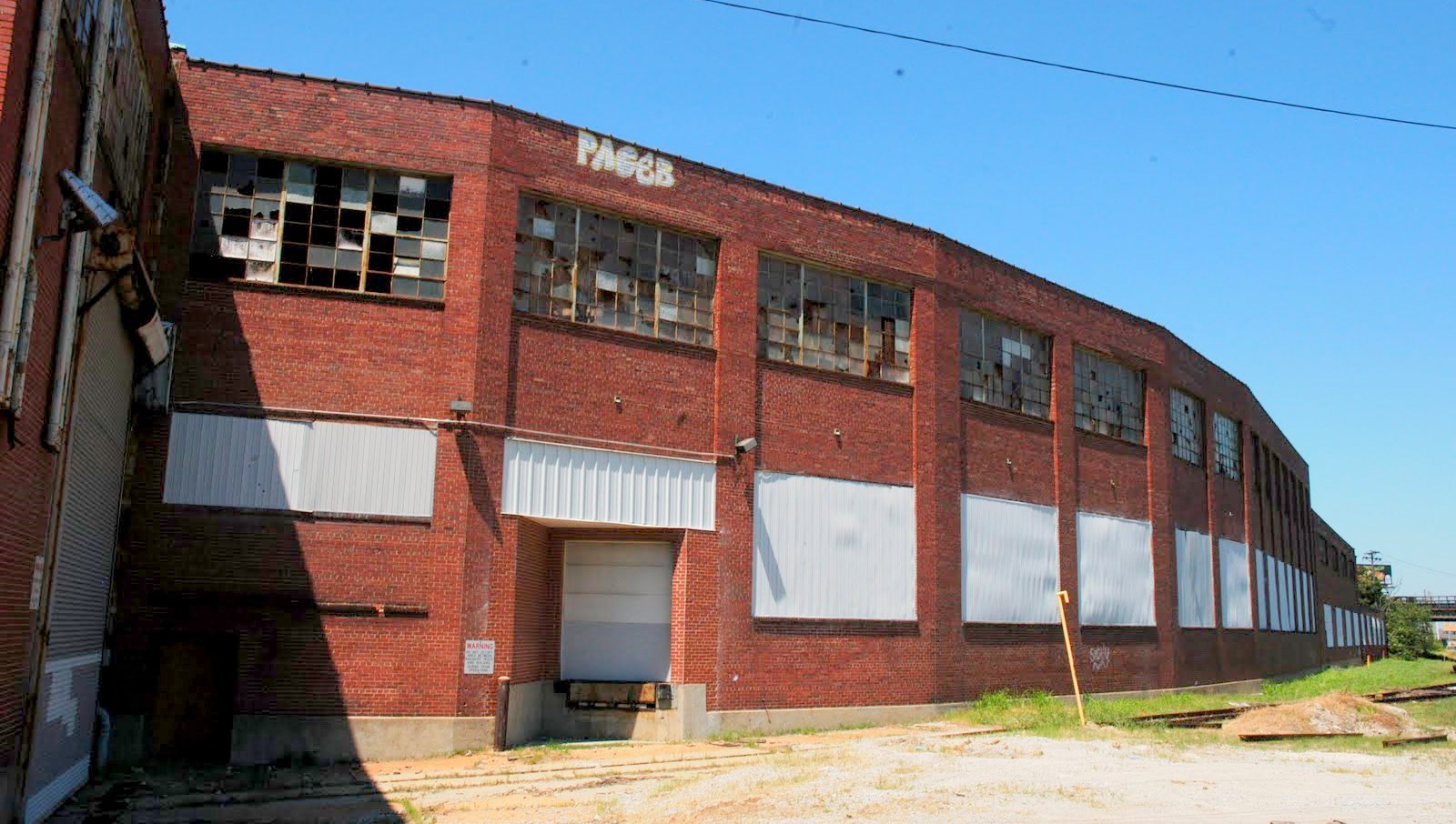 I-44 did a number on the Hill, splitting the northern portion from the southern portion. From the Hill website:
The Hill lost 100 homes to construction of Interstate 44, which divided The Hill's northern tip from the rest of the neighborhood. But Polizzi's group successfully fought for a highway overpass to bridge the community. The group also defeated development of a drive-in theater and illegal underground dumping of waste water from a nearby manufacturing plant. Today's challenge is maintaining The Hill's ethnicity, so "it doesn't become a neighborhood that used to be known for its Italian heritage," Hill 2000 president Tom Stremlau said.
The former Southwest bank at Kingshighway and Southwest was the site of a notorious bank robbery that was made into the 1959 film "The Great St. Louis Bank Robbery" starring Steve McQueen shot in St. Louis. The bank is now called M & I: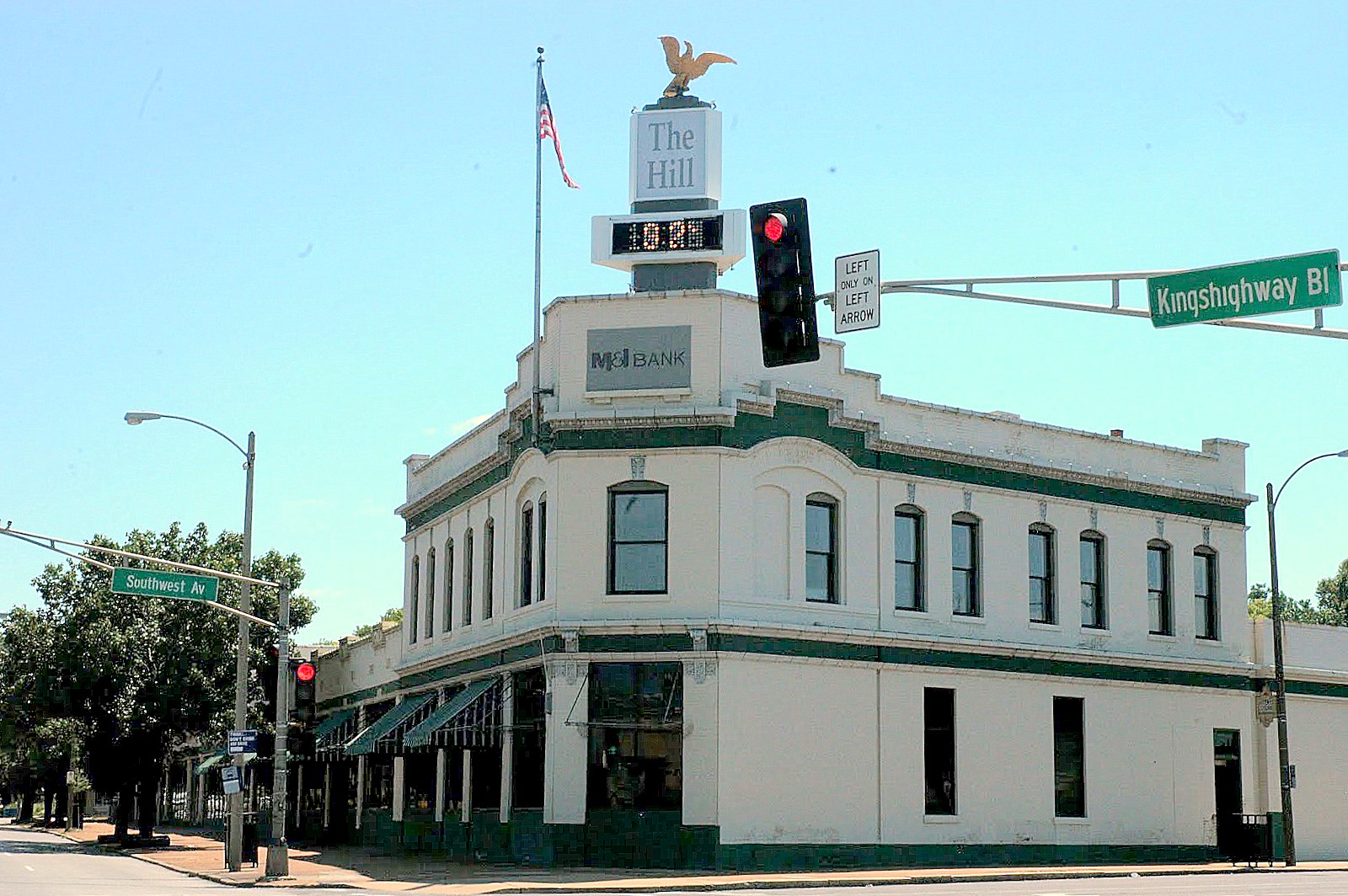 There are both public and private schools on the Hill. St. Ambrose is awesome looking: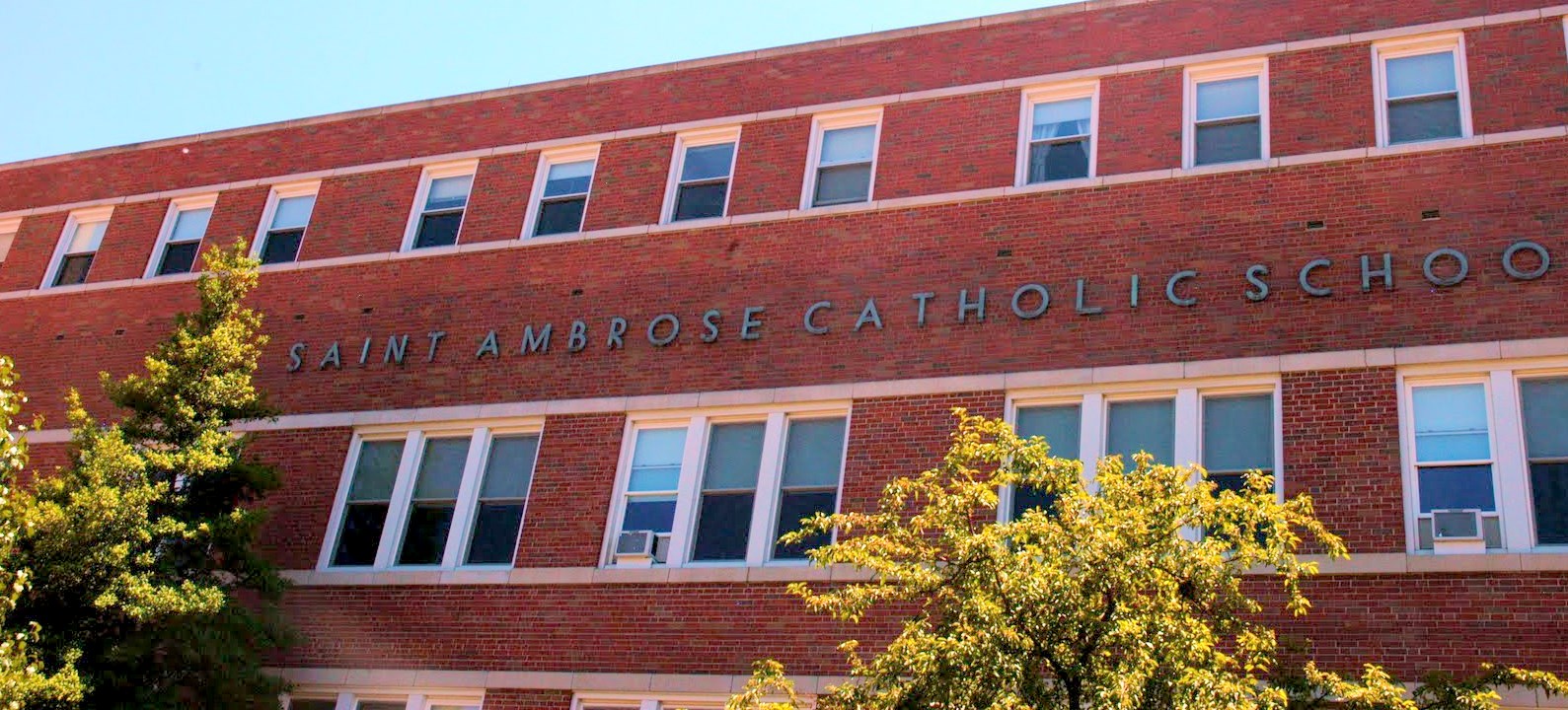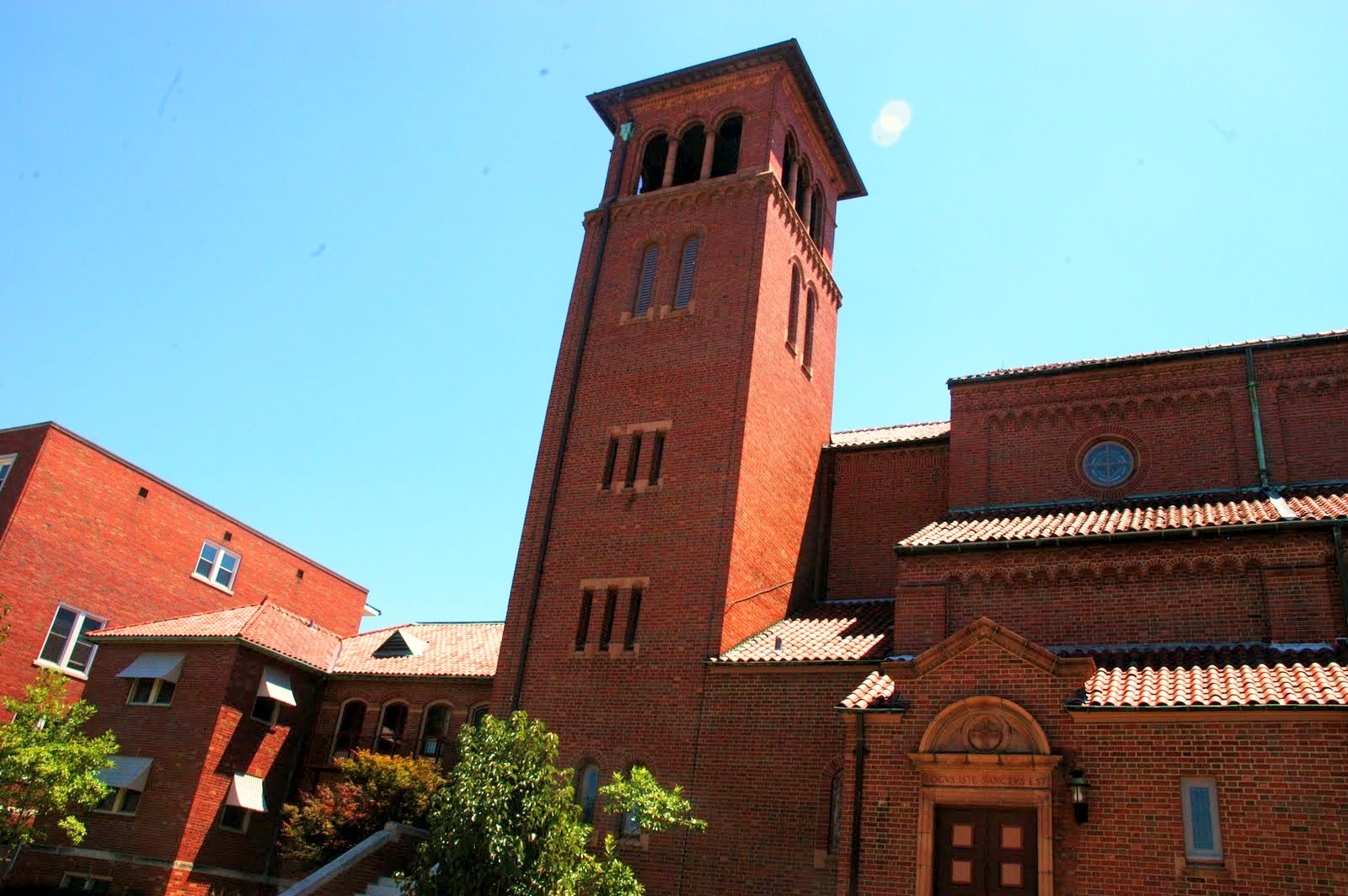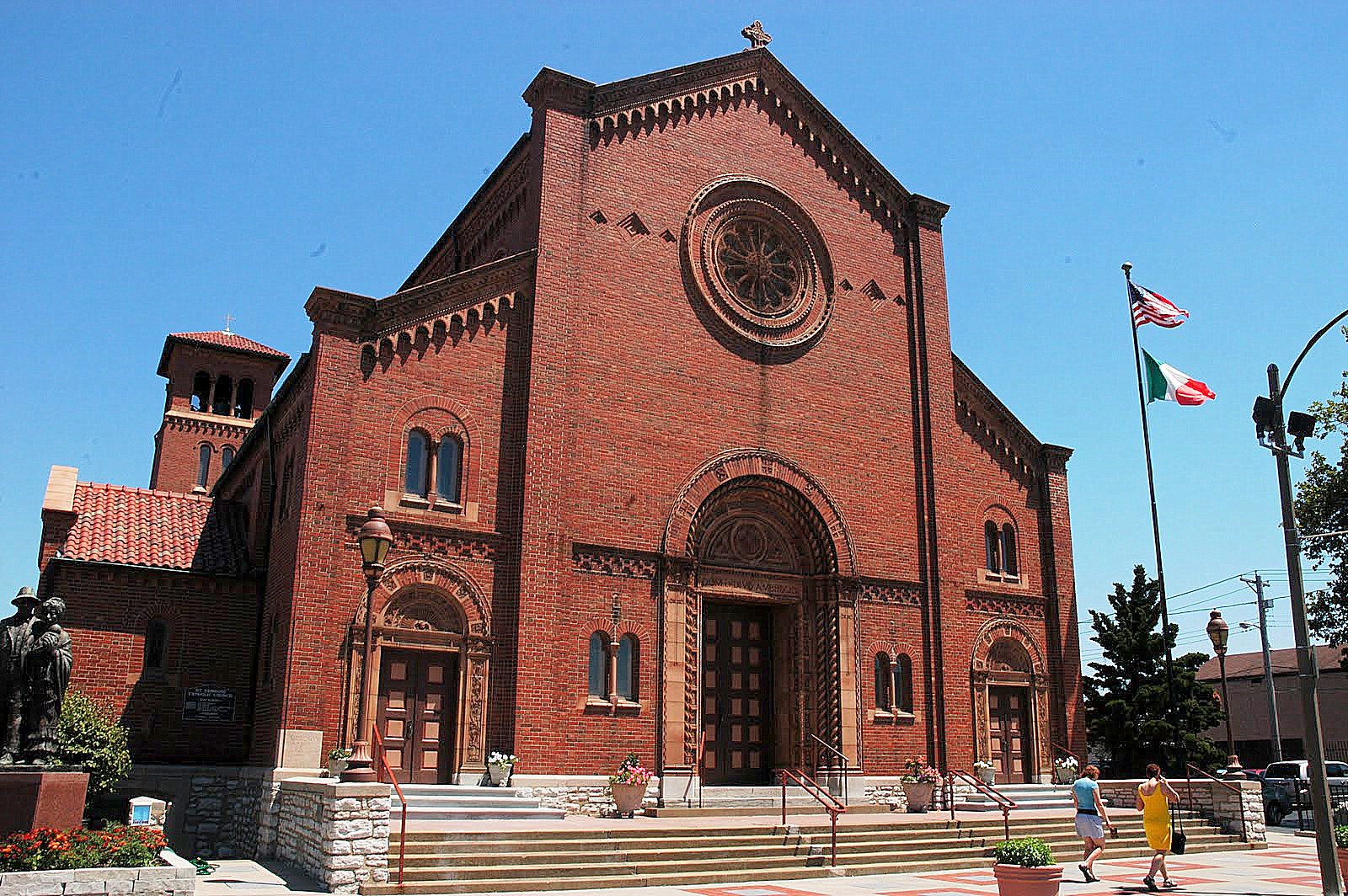 Gateway High School is one of Missouri's best high schools focusing on math, science and technology: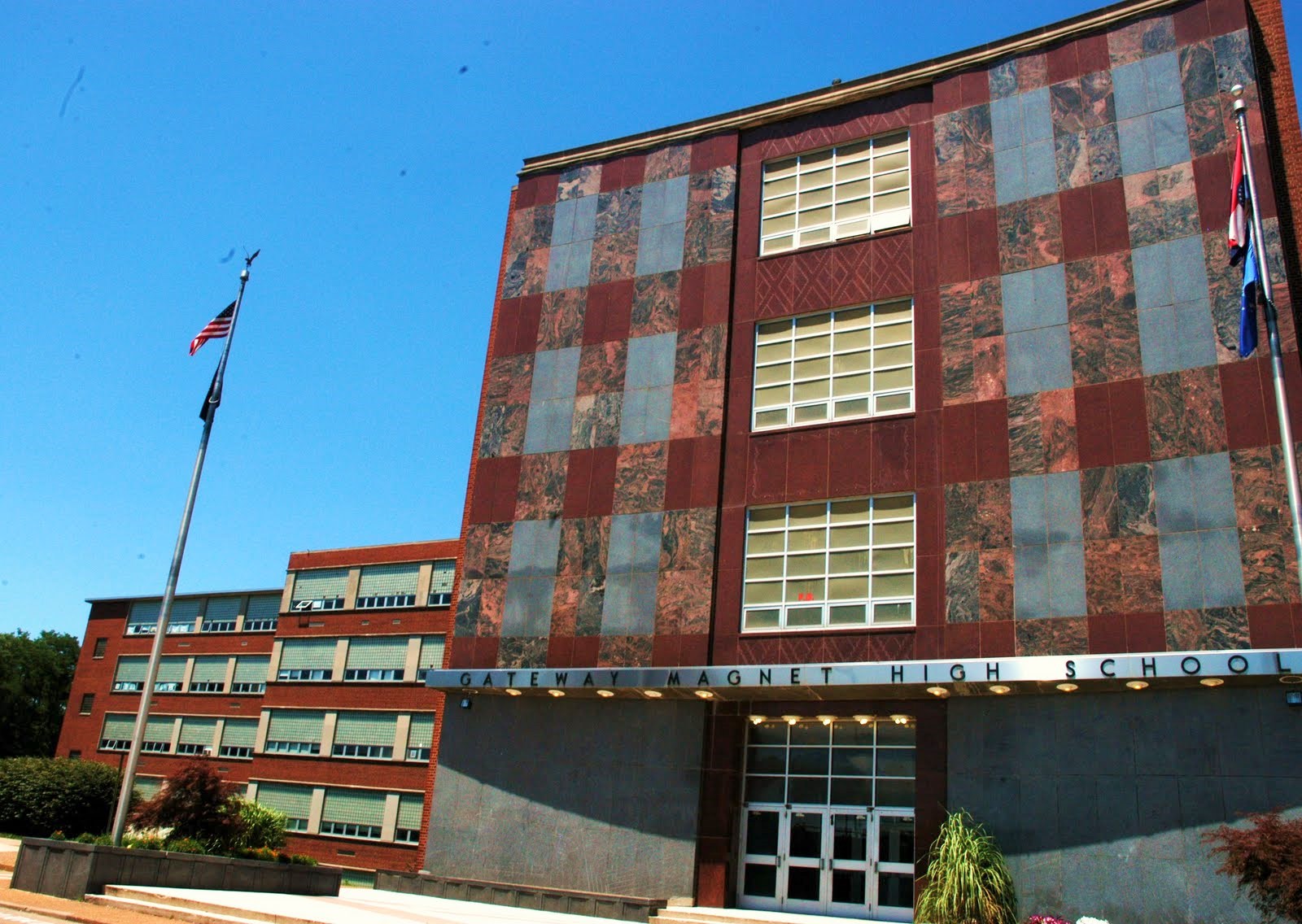 There is a charming little city park complete with spray fountain, picnic area, playgrounds and ball fields dedicated to Louis "Midge" Berra, a popular Democratic political force on the Hill: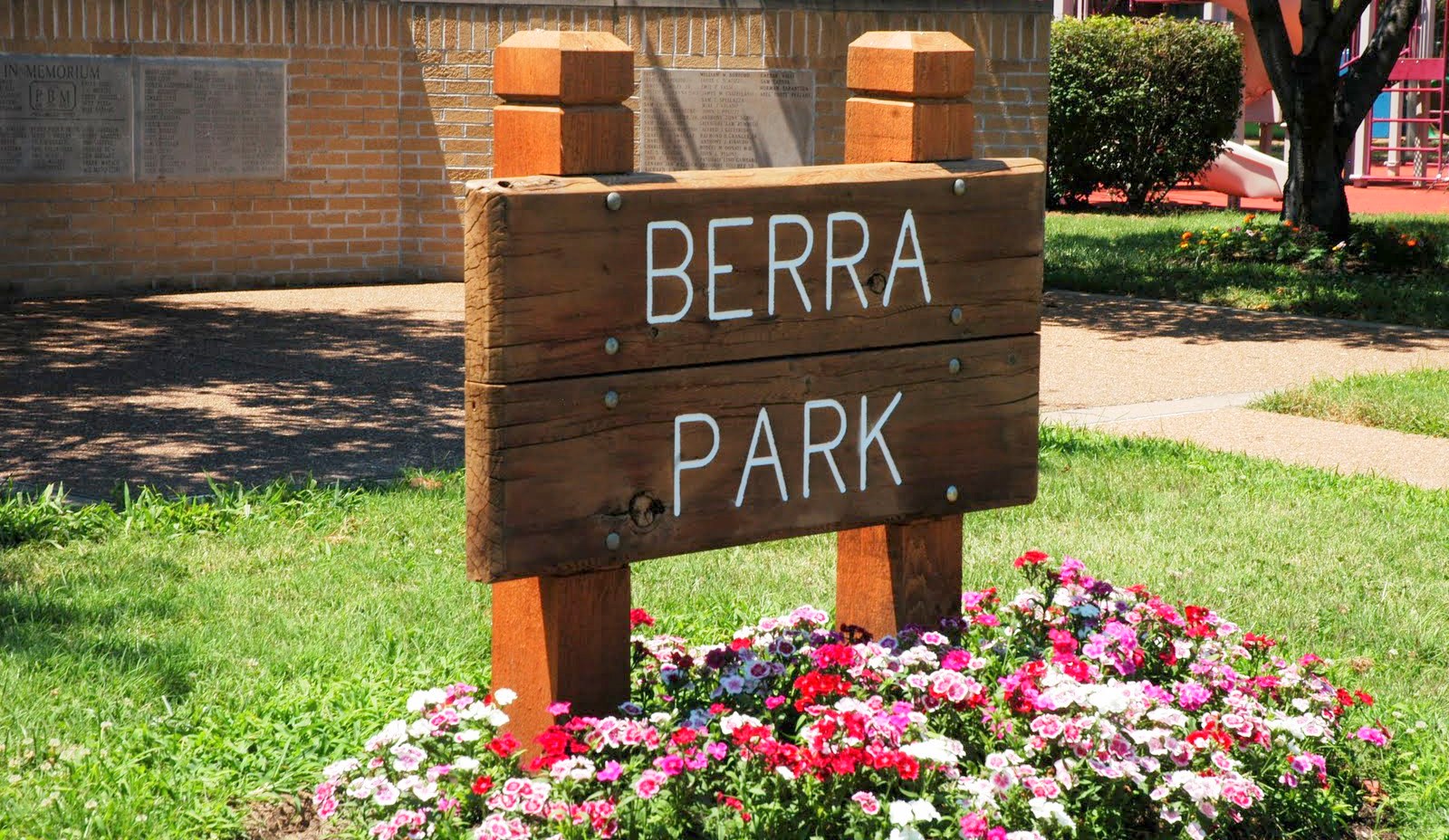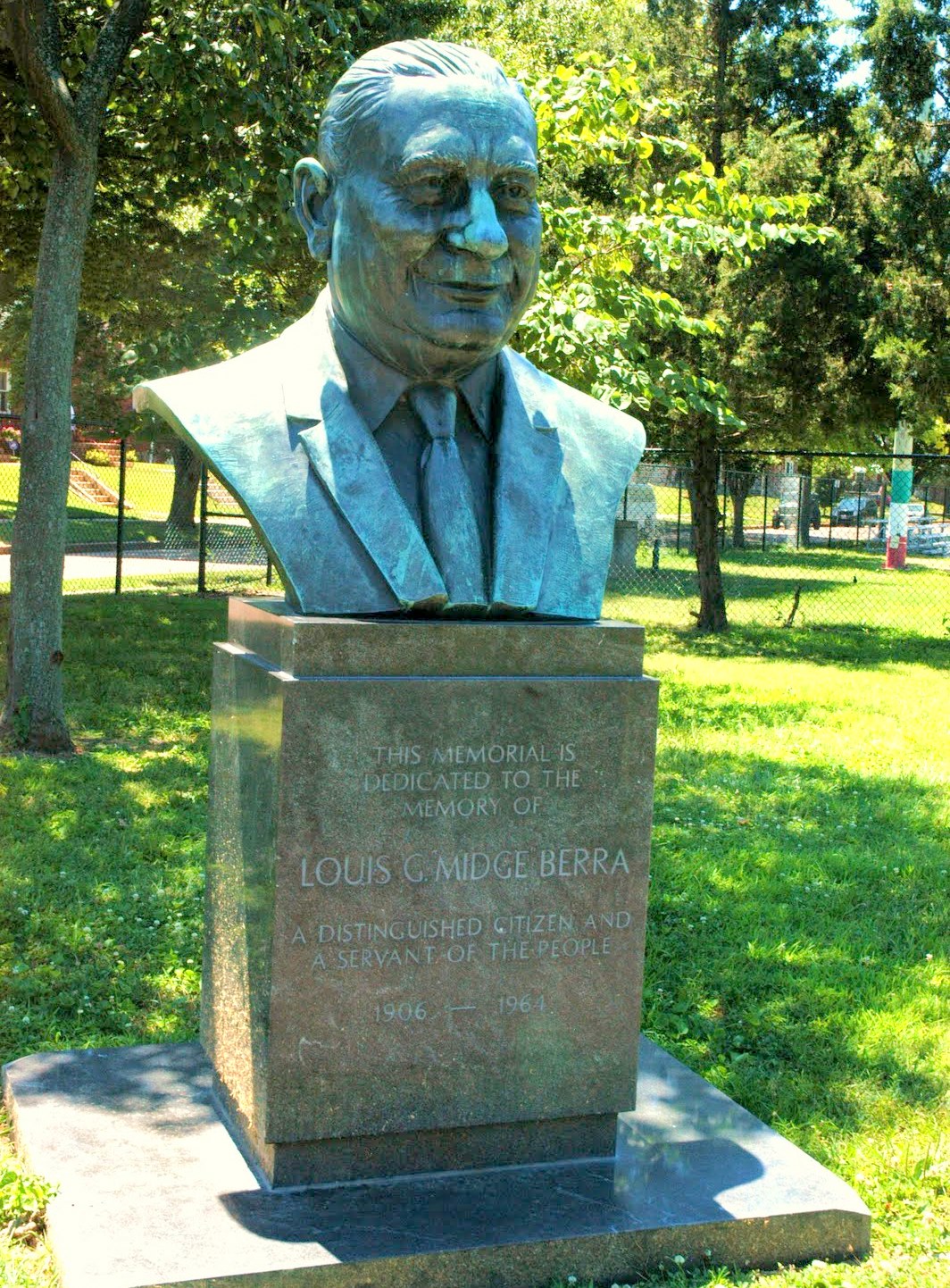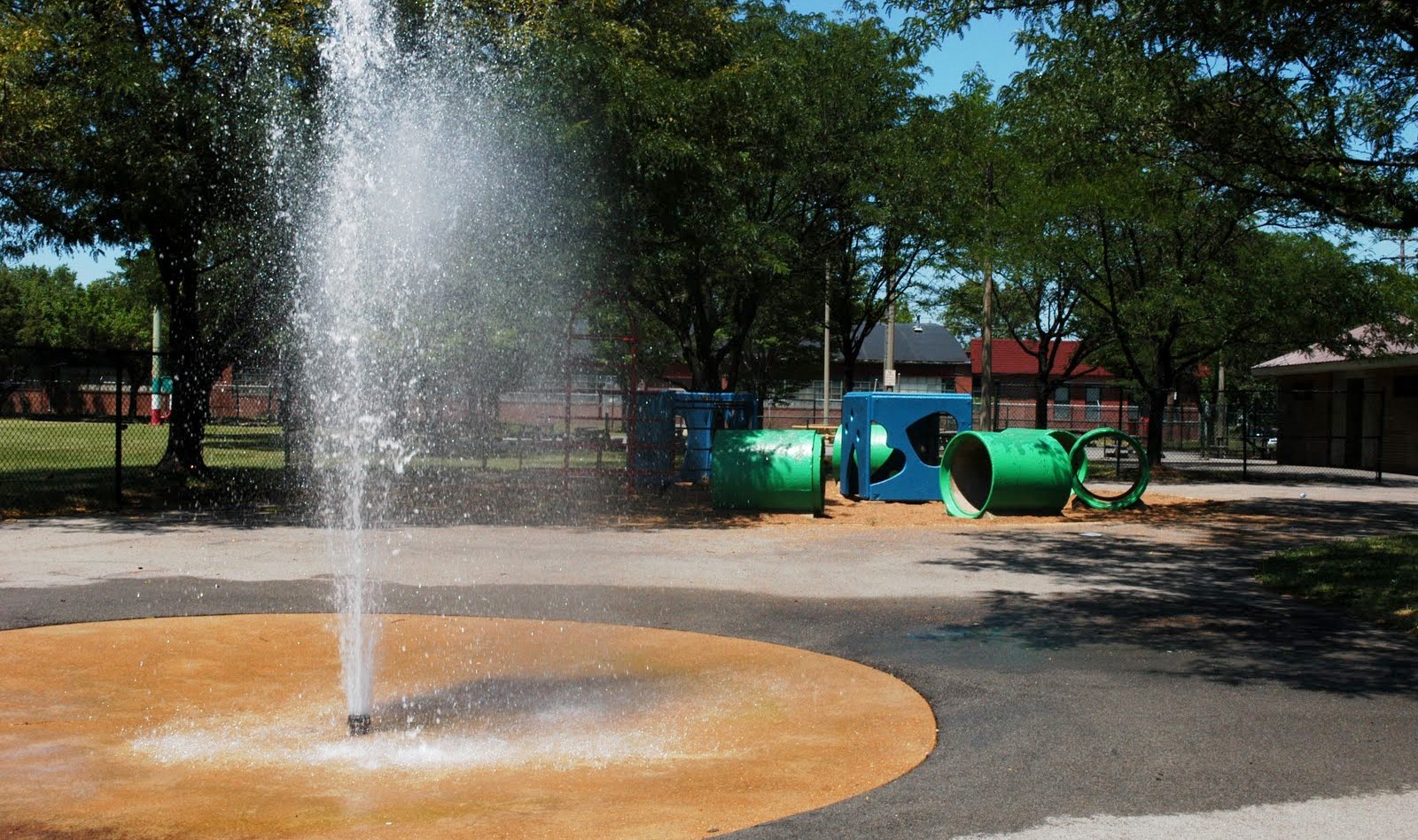 While the occupancy rate is quite high and there are many intra-neighborhood businesses, there are still some opportunities for unique and creative reuses of older buildings for additional housing and storefronts: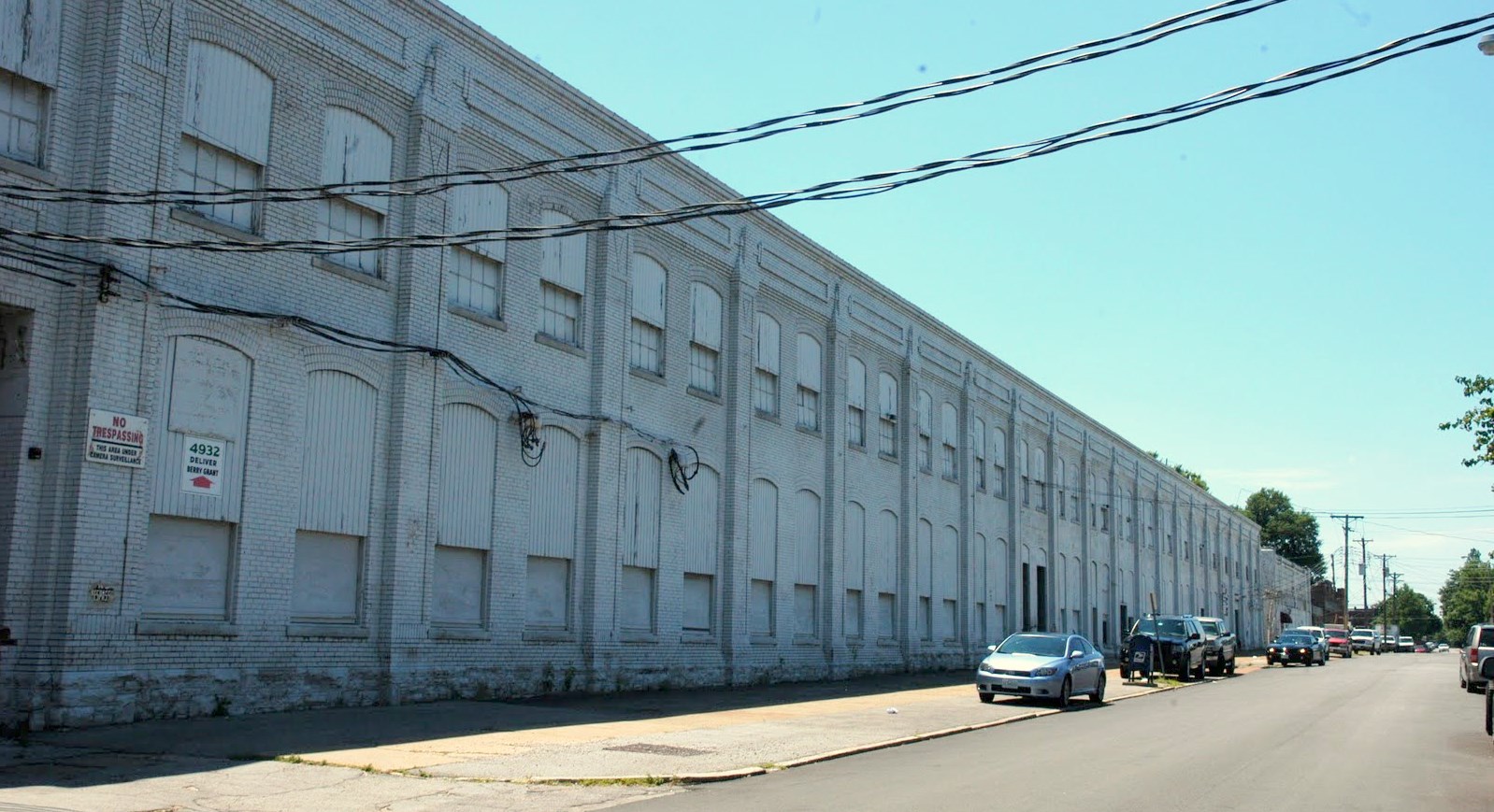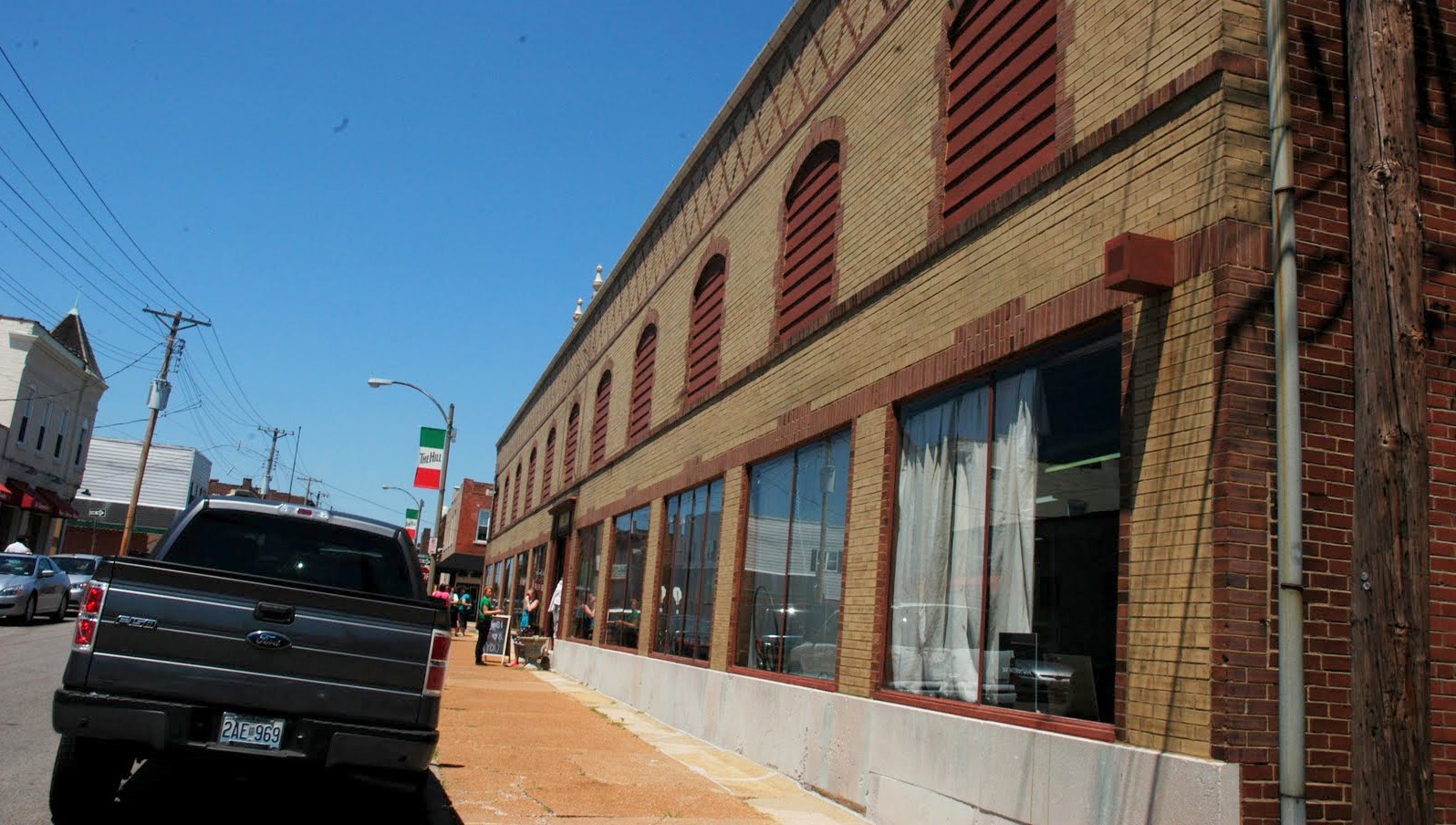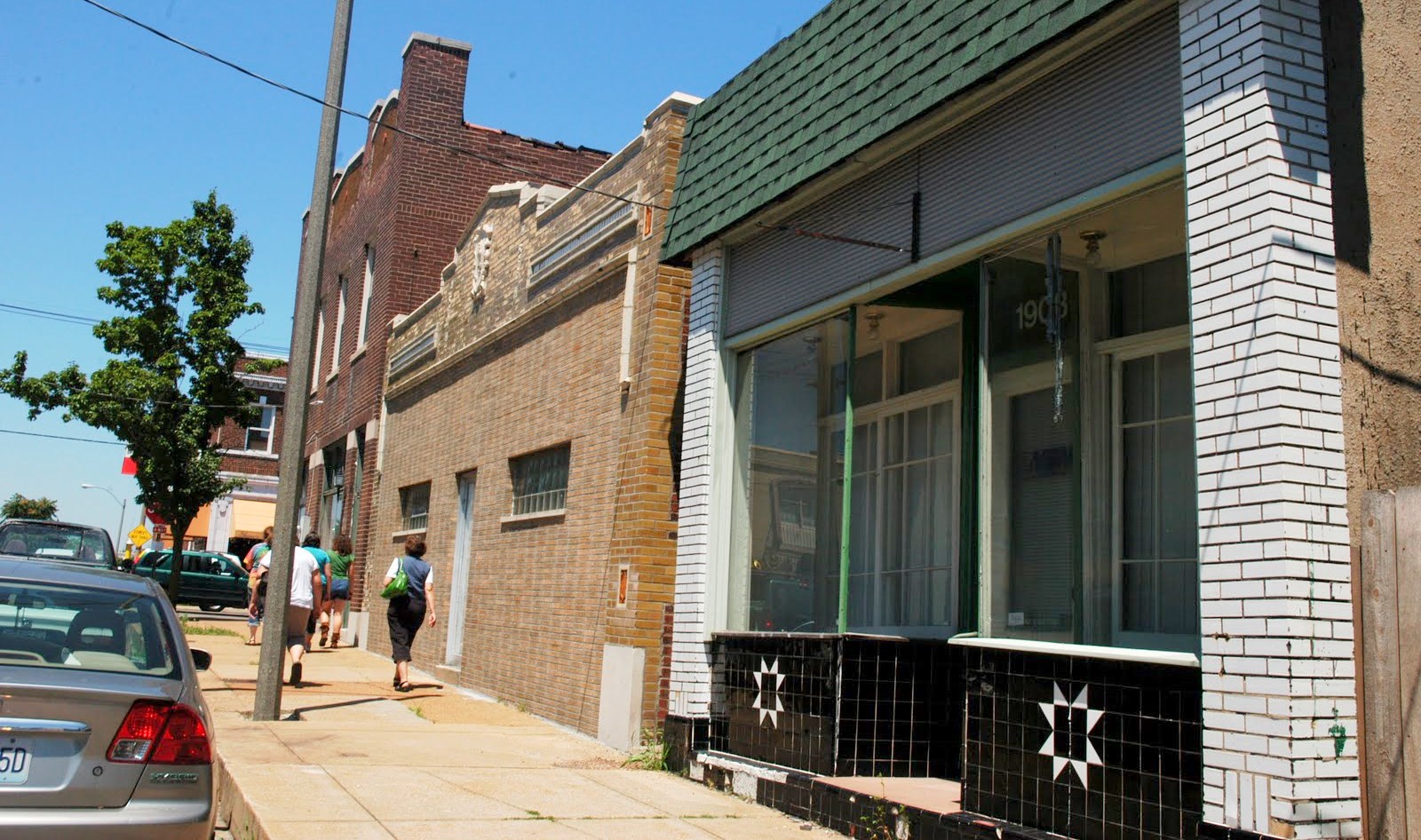 Here are some general sights I thought were cool: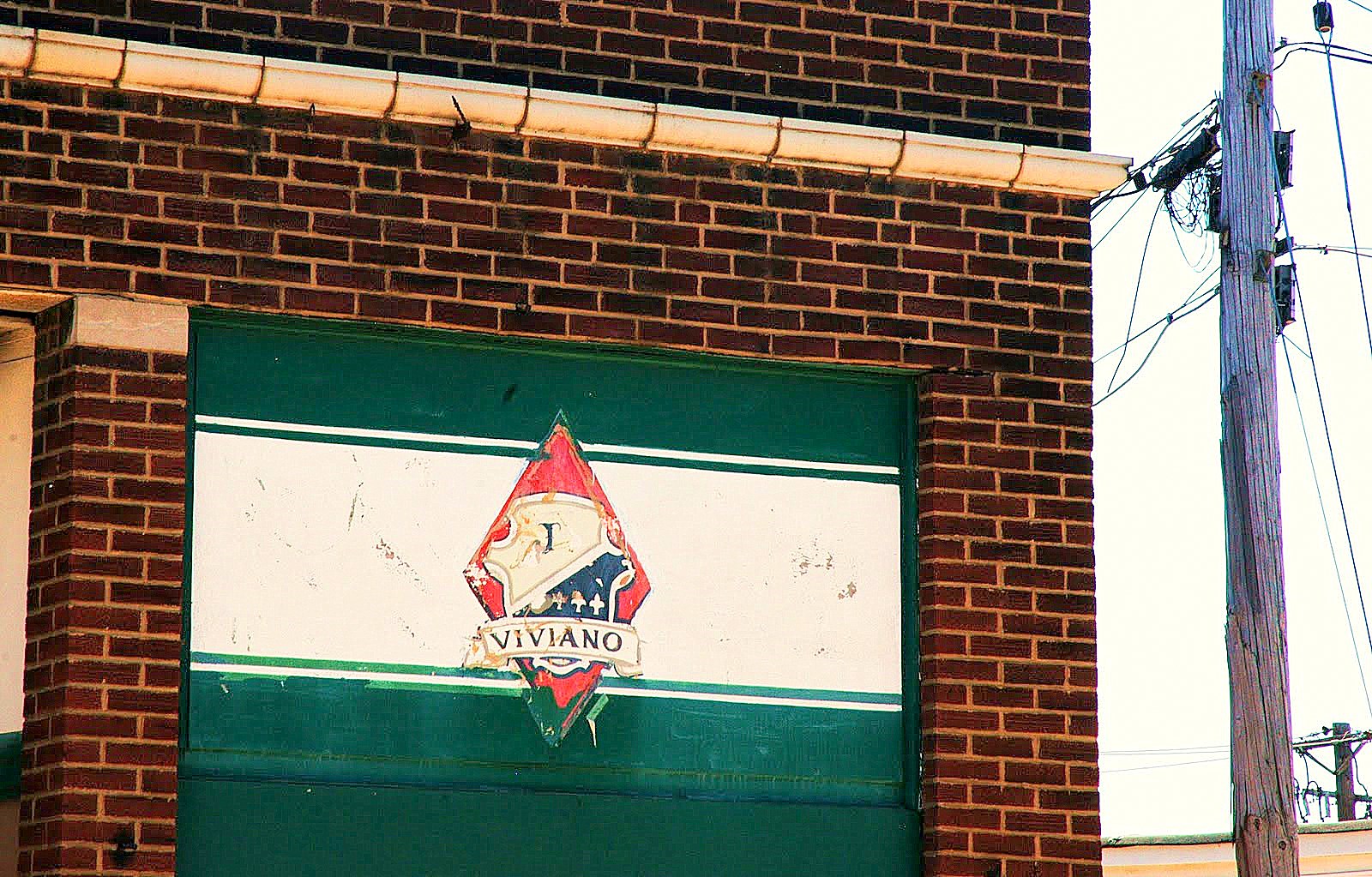 "Fredo, you're my brother and I love you. But don't ever take sides with anyone against the family ever again, ever":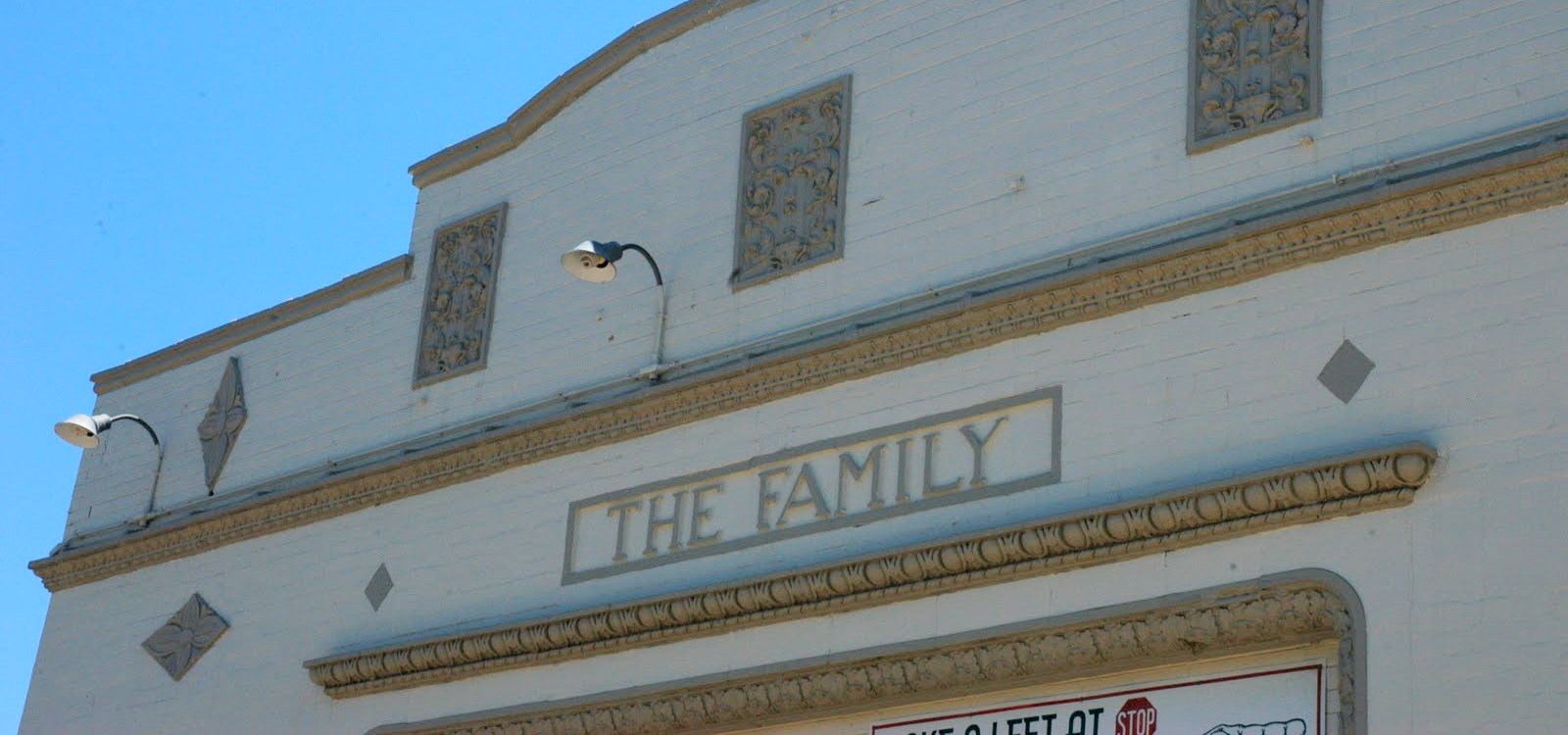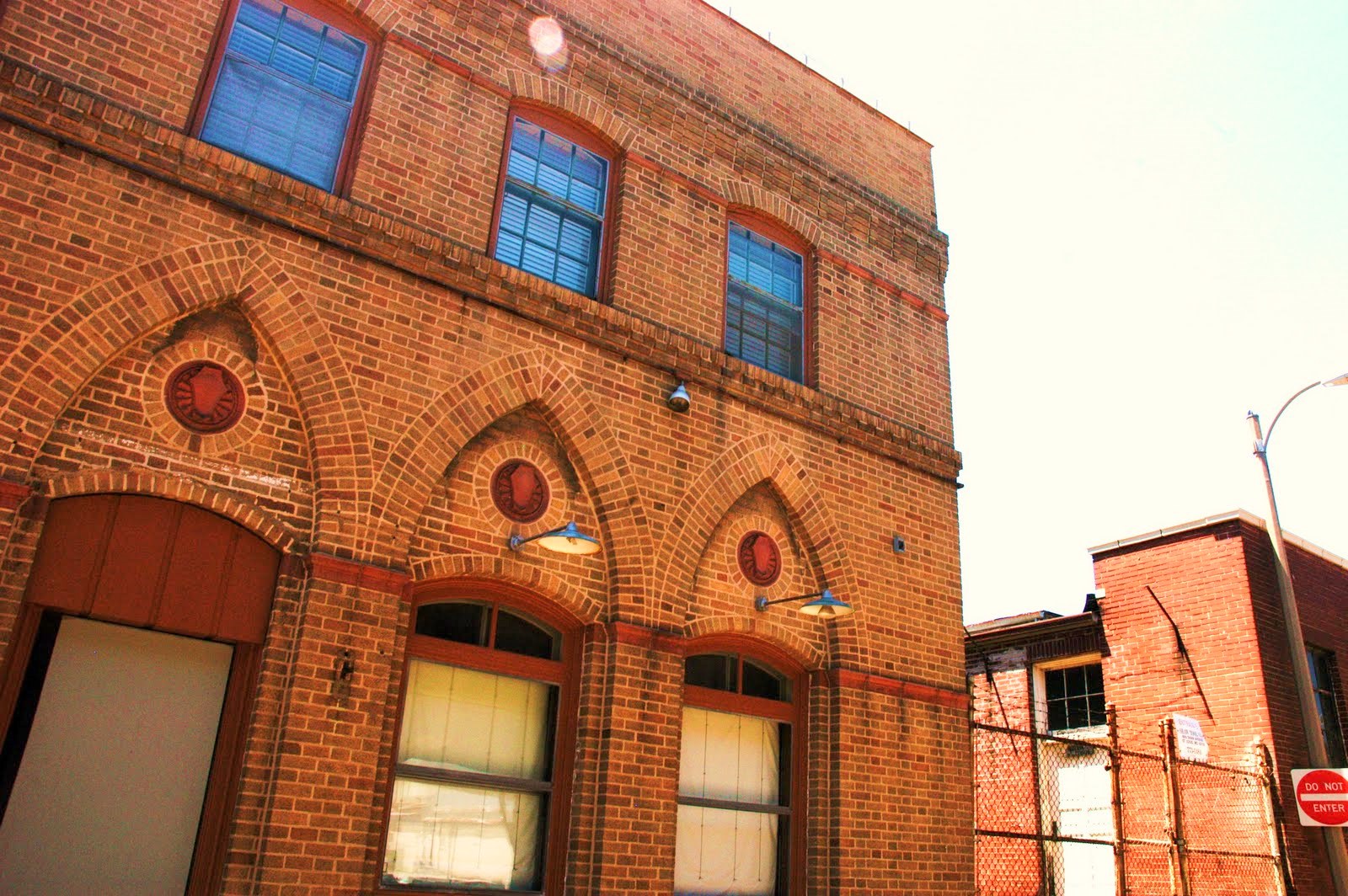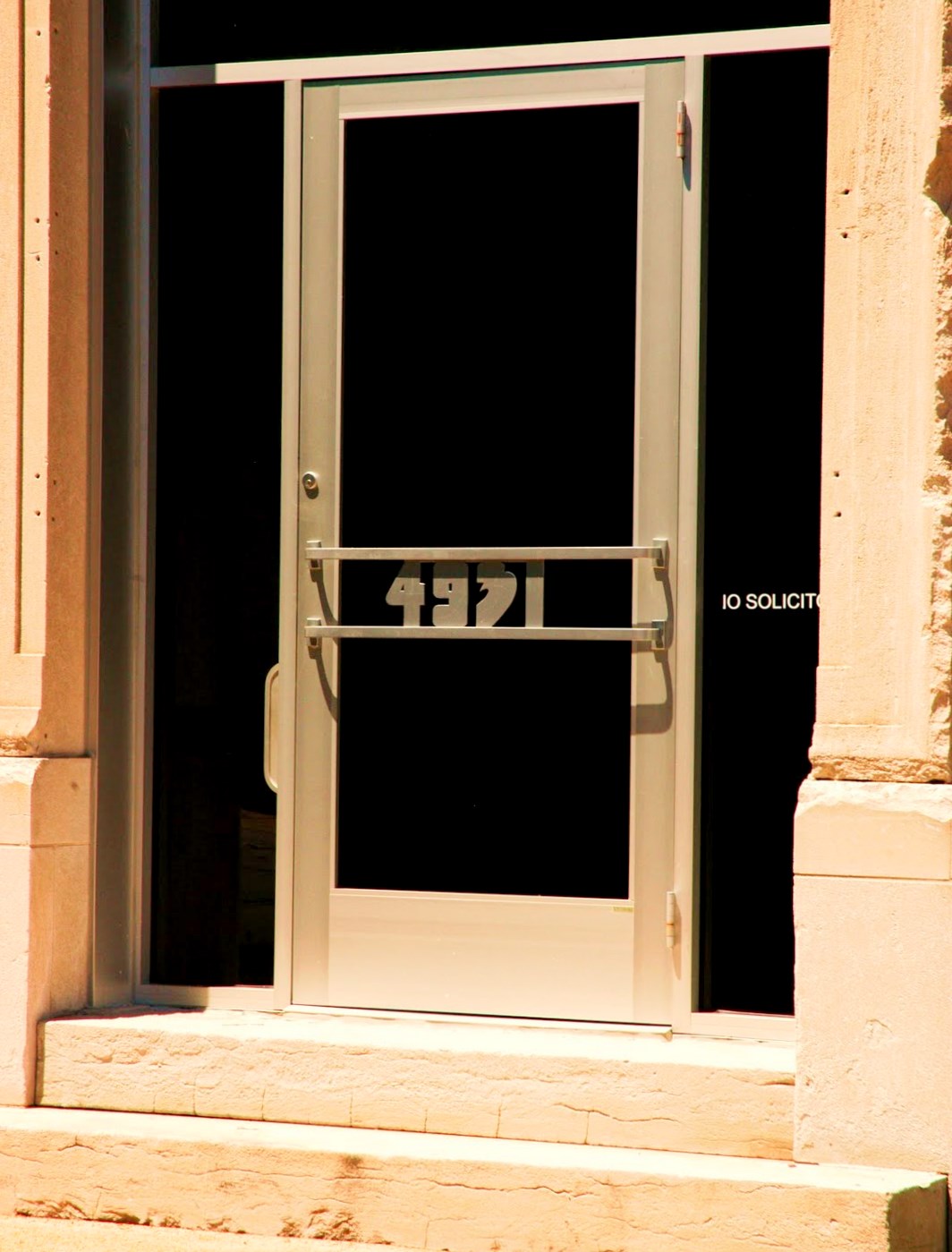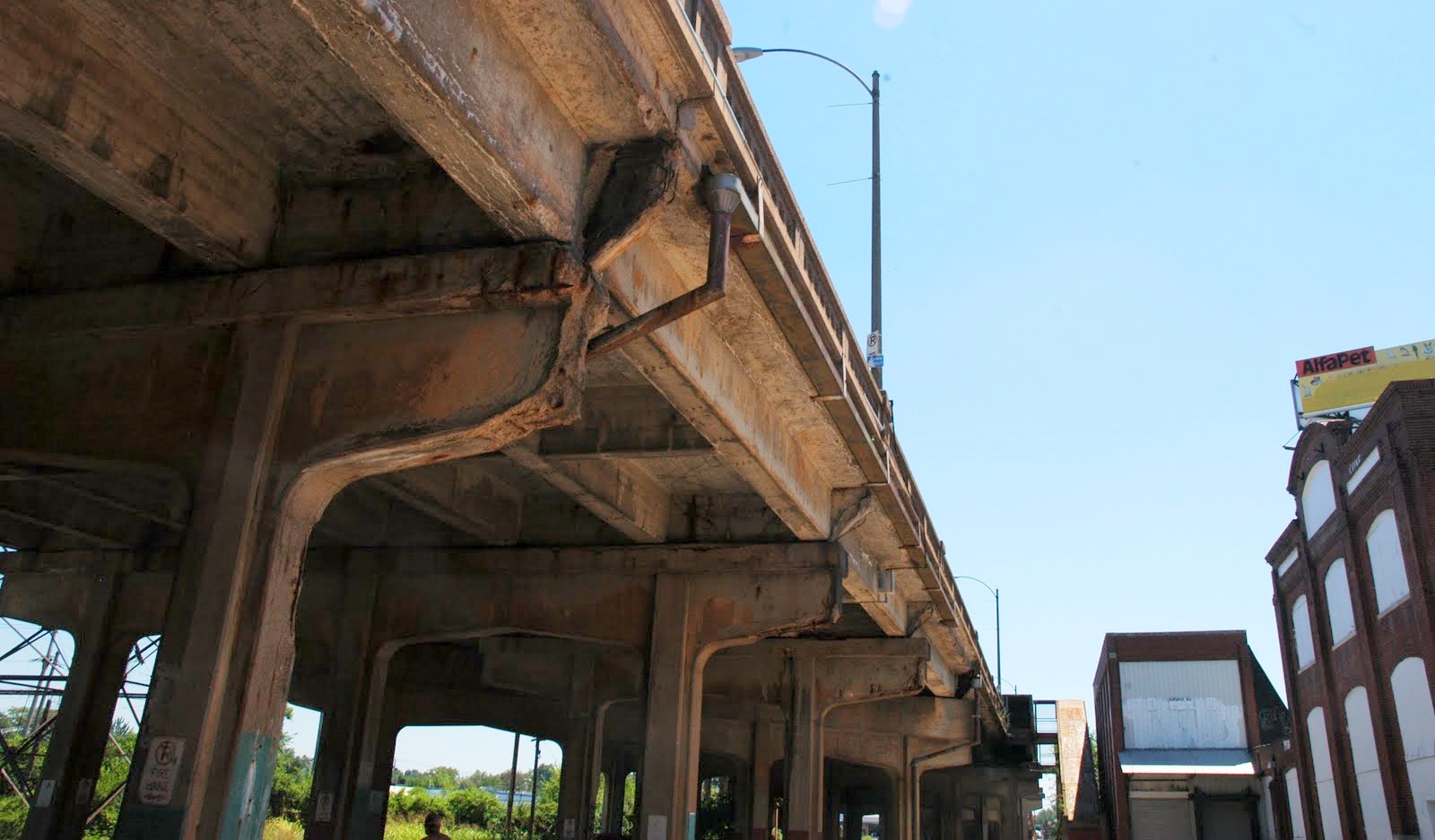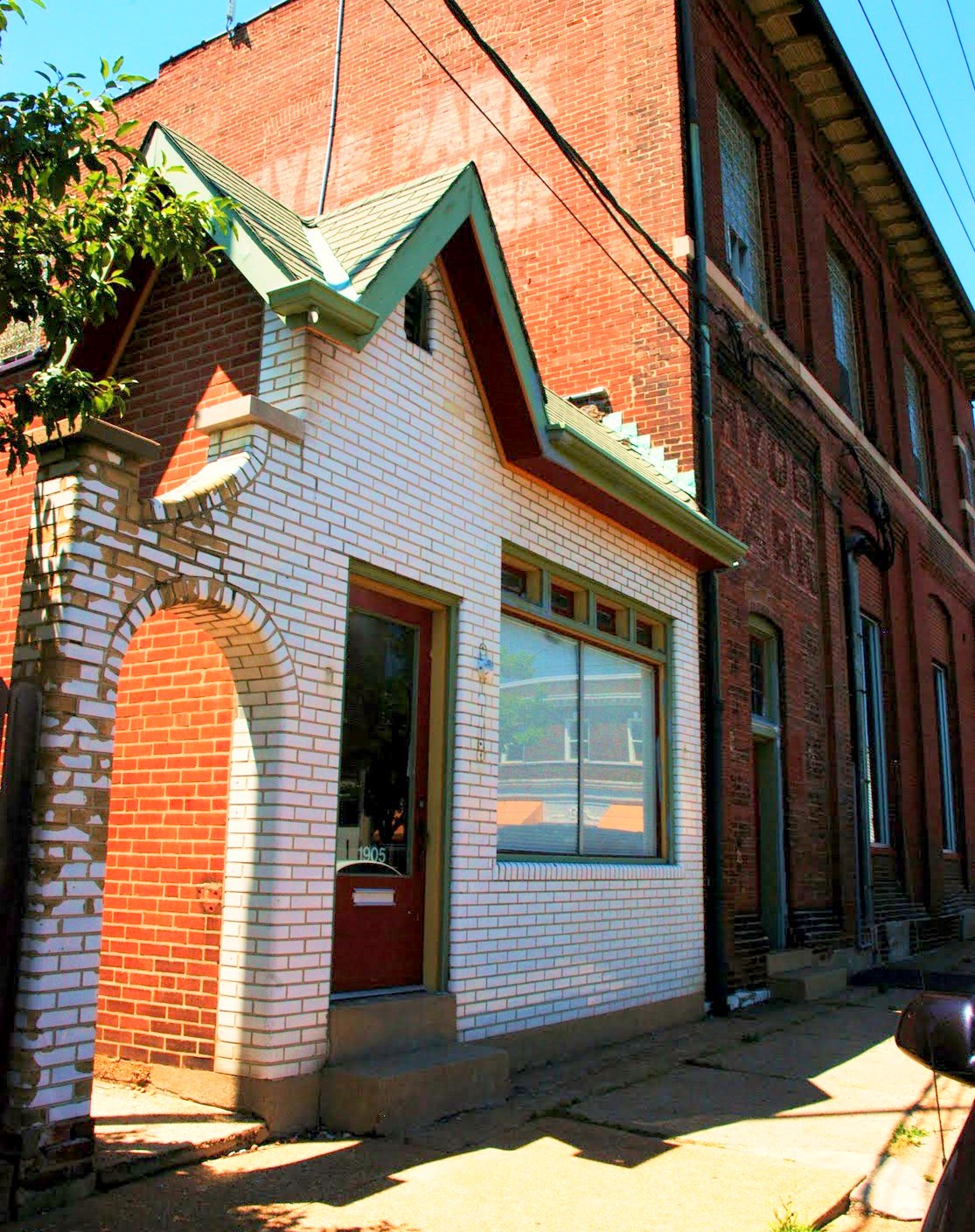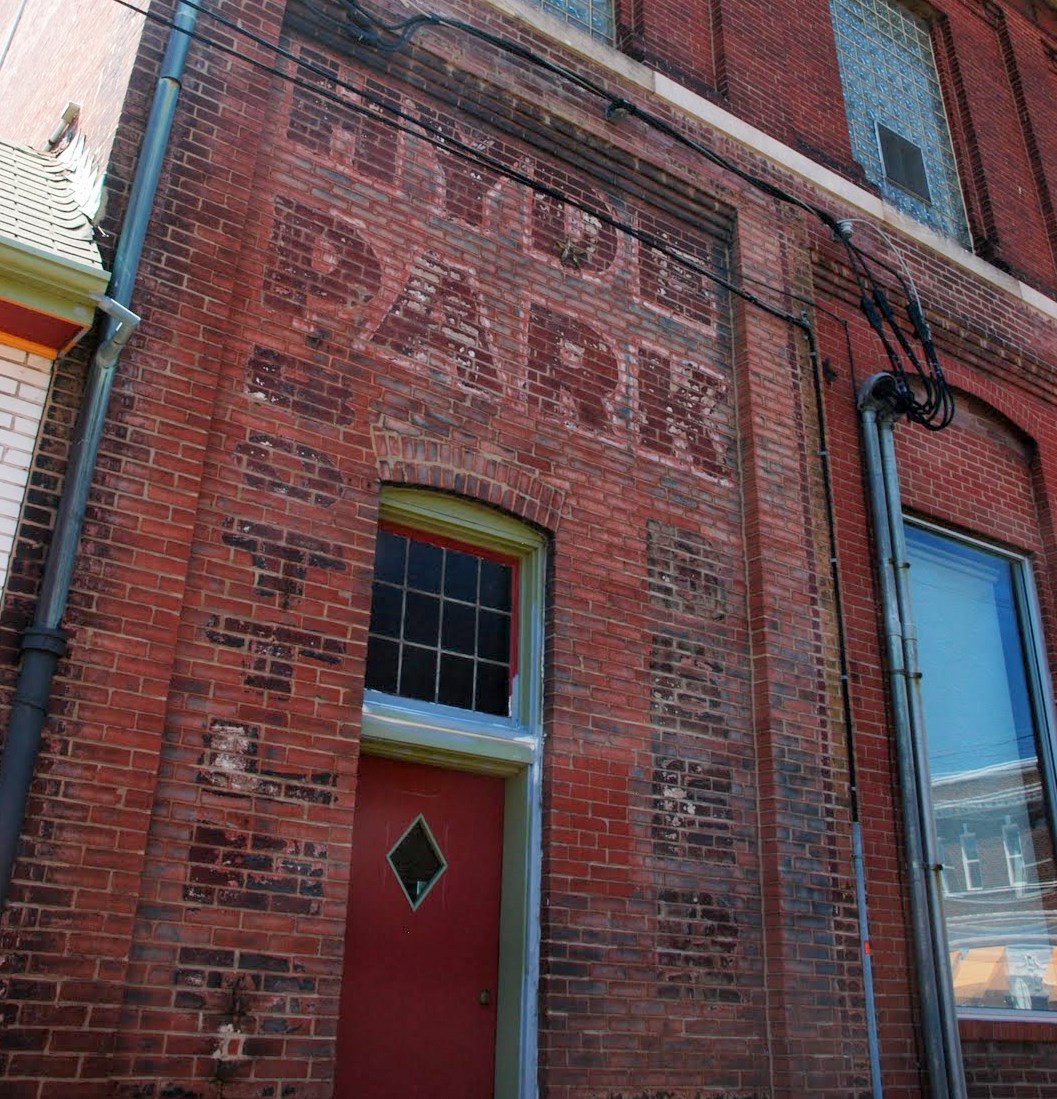 Now, I know one of the ten commandments is to not covet thy neighbor's goods, but all be damned! I covet this next vehicle with every bone in my body: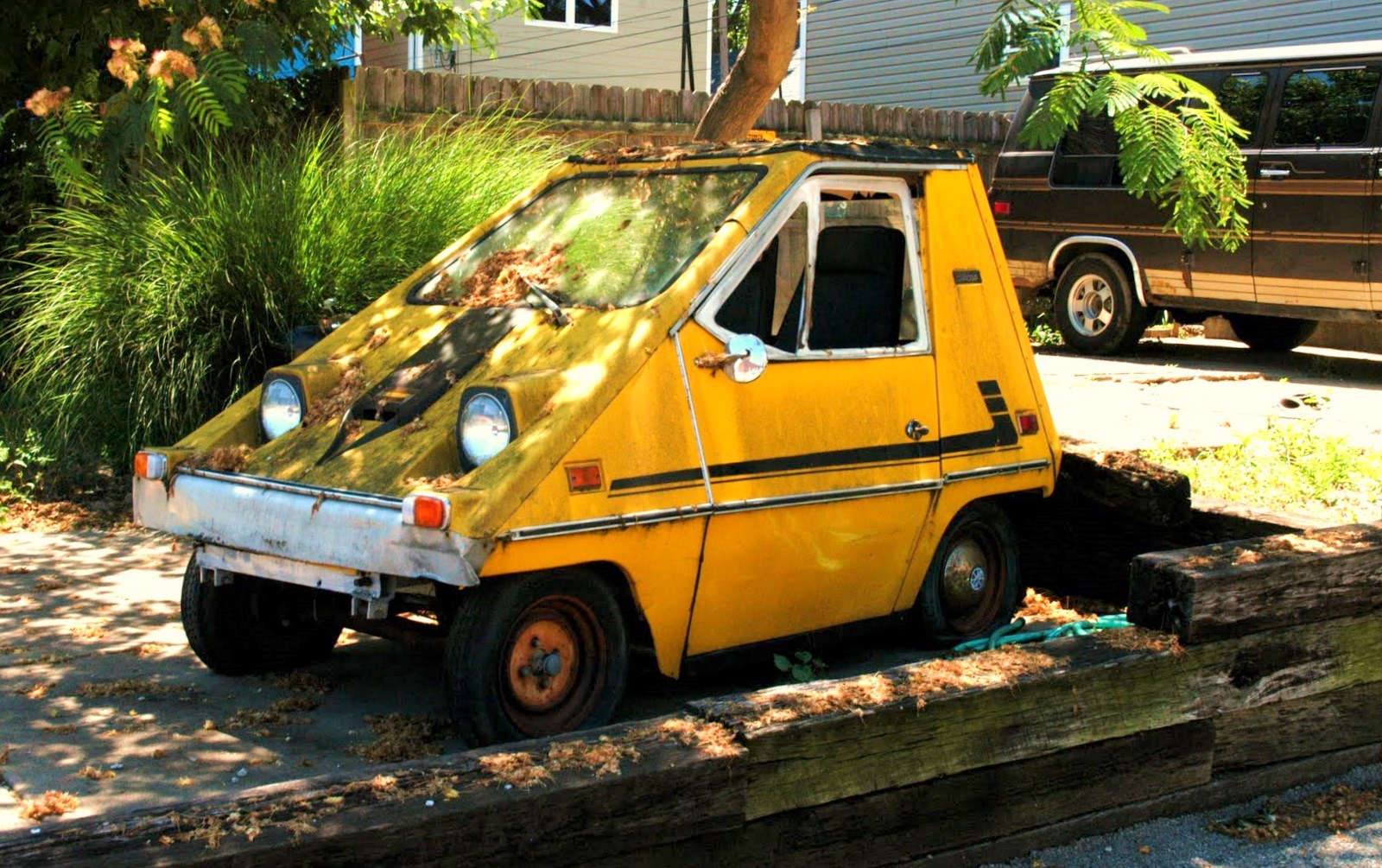 In closing, the Hill is one of St. Louis' greatest neighborhoods, and one that holds on to it's ethnic heritage. I hope St. Louis will invite more immigrants to place their stake in the ground and make a neighborhood their own for years to come I hope Cherokee continues to be the Mexican draw and Bevo continues to be the Eastern European draw that they are today. And, above all, I hope we keep our city open to the next waves of immigrants that will help establish St. Louis as the greatest city in the middle United States.
Congratulazioni alla collina!