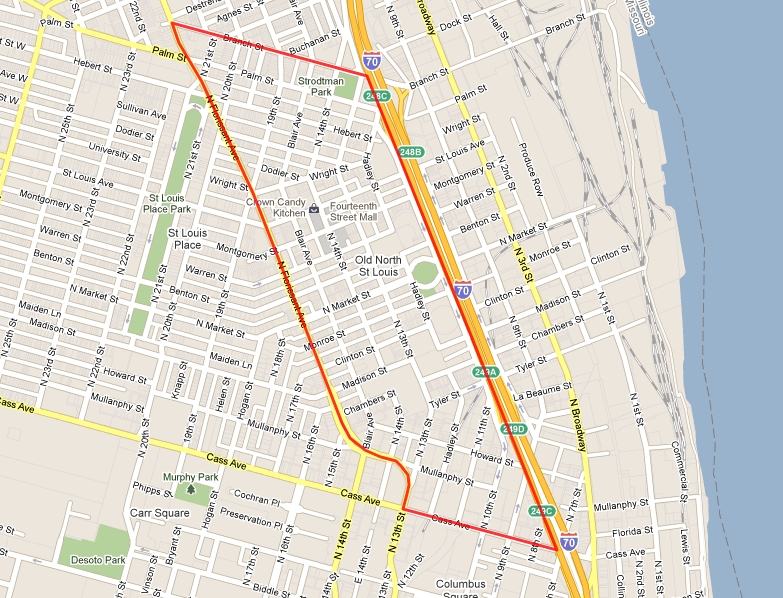 According to the city website, Old North St. Louis is bound by Branch Street on the north, Cass on the south, Howard on the east and Florissant on the west; to me it seemed more like 10 street or I-70 was the eastern boundary.
Firstly, this neighborhood has the best website I've seen to date. Shaw's was good, McKinley Heights and Clifton Heights were good, this one is exceptional. This place sounds like the garden of freakin' Eden. I'm a gardener, I'm a lover of local foods and produce, I'm a fan of old buildings; I was giddy to check this neck of the woods out.
After visiting Patch yesterday and ONSL today, I feel as though I've discovered two of the neighborhoods with the most rehab activity and positive improvement going on. I really like it here. This could be the Soulard of the north because of all the row houses. I feel optimistic about the future of this place.
There are amazing things going on in this neighborhood. It's been a couple years since I've been up here and much has changed. Most in St. Louis are probably familiar with ONSL because of the landmark Crown Candy Kitchen.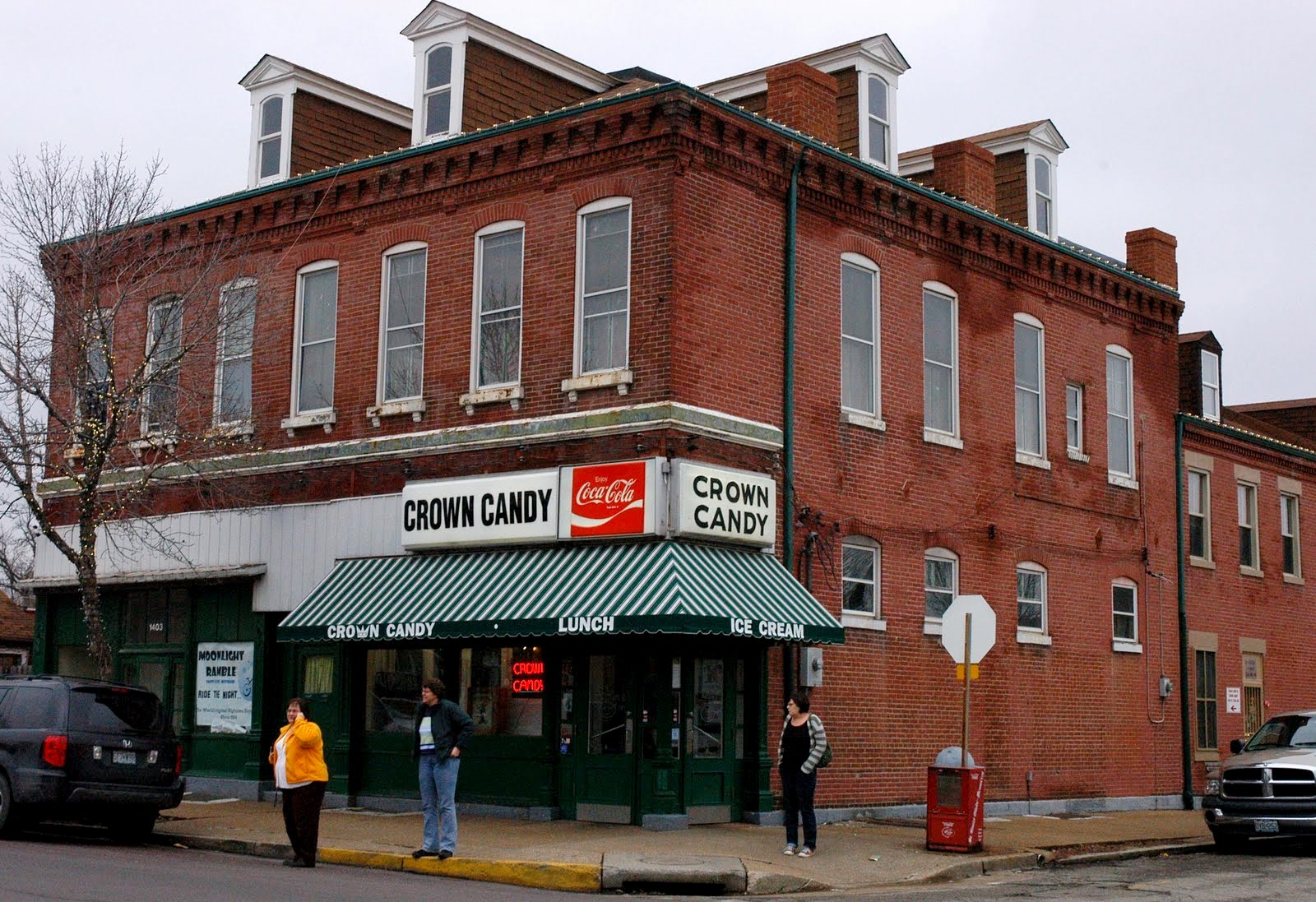 And just across the street is the awesome Crown Square or 14th Street Mall. Man, does this place look amazing.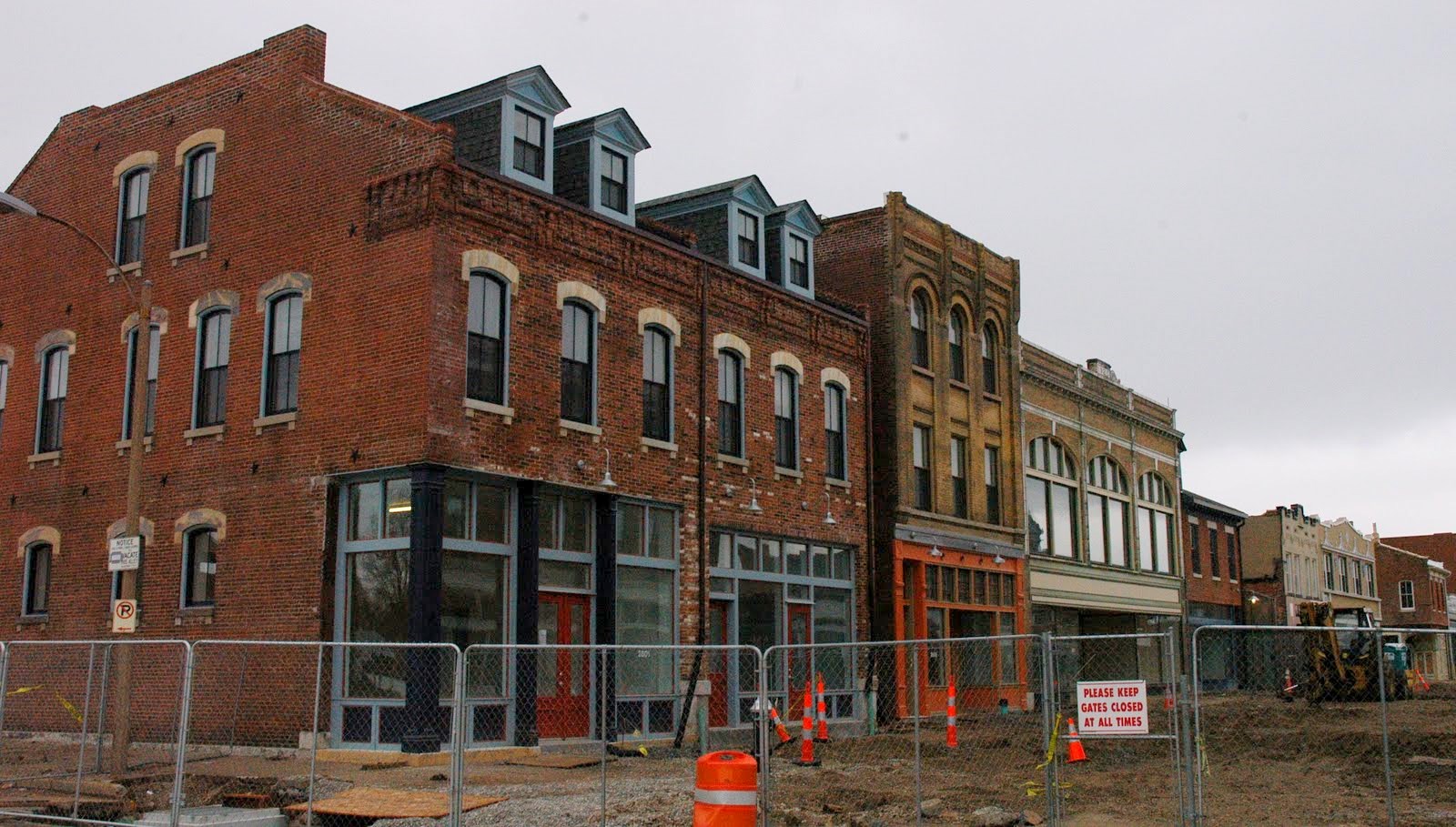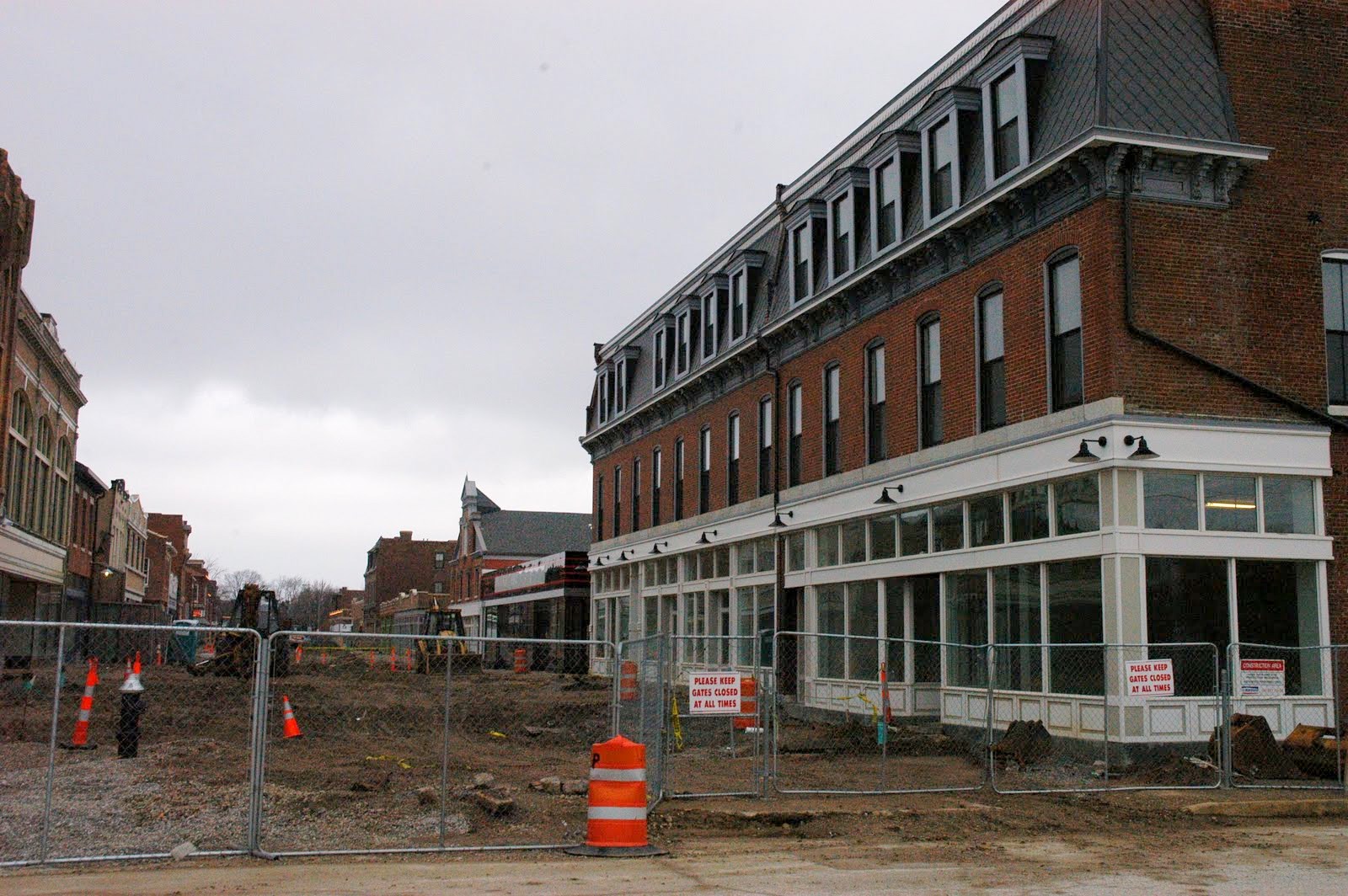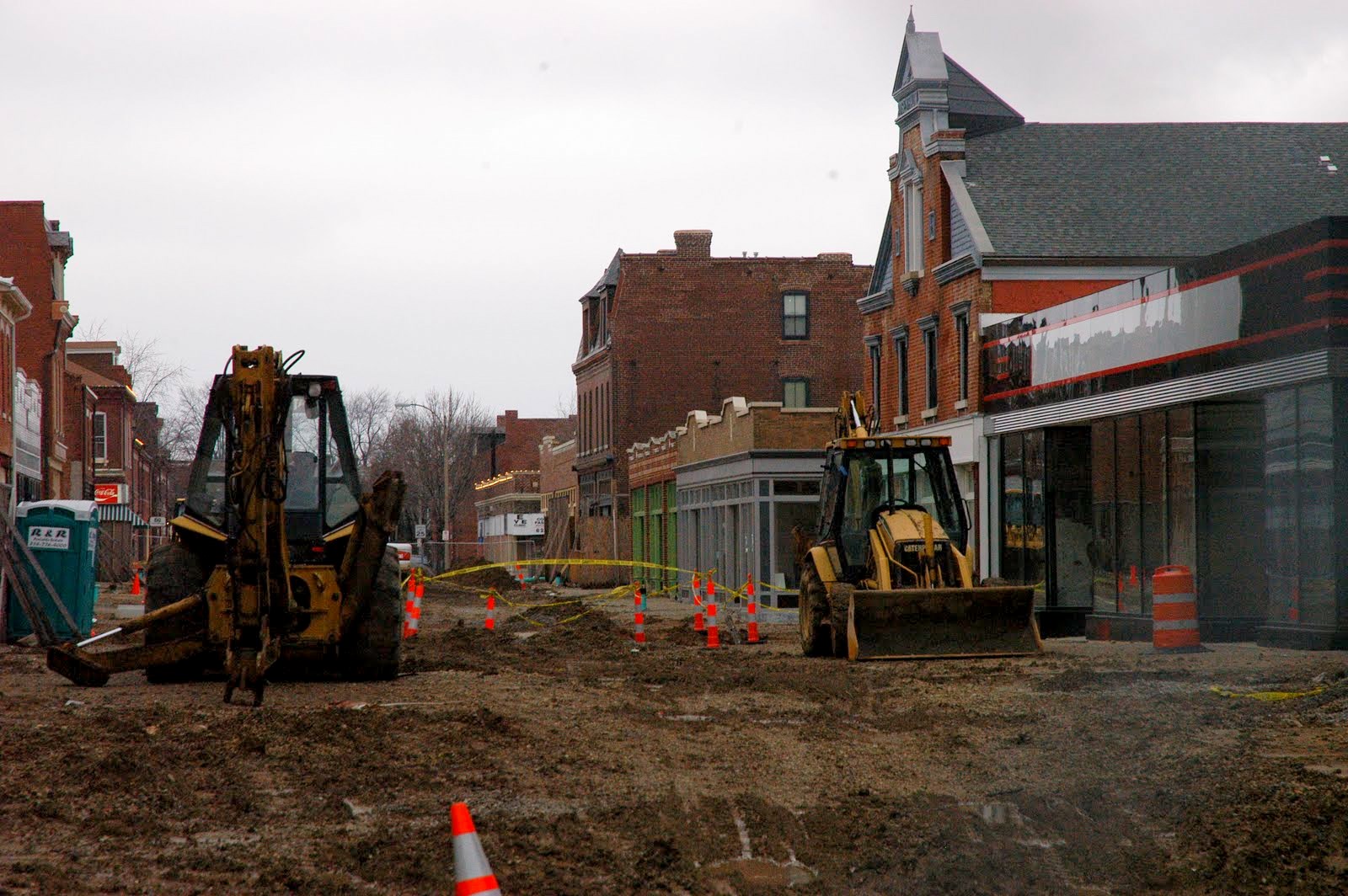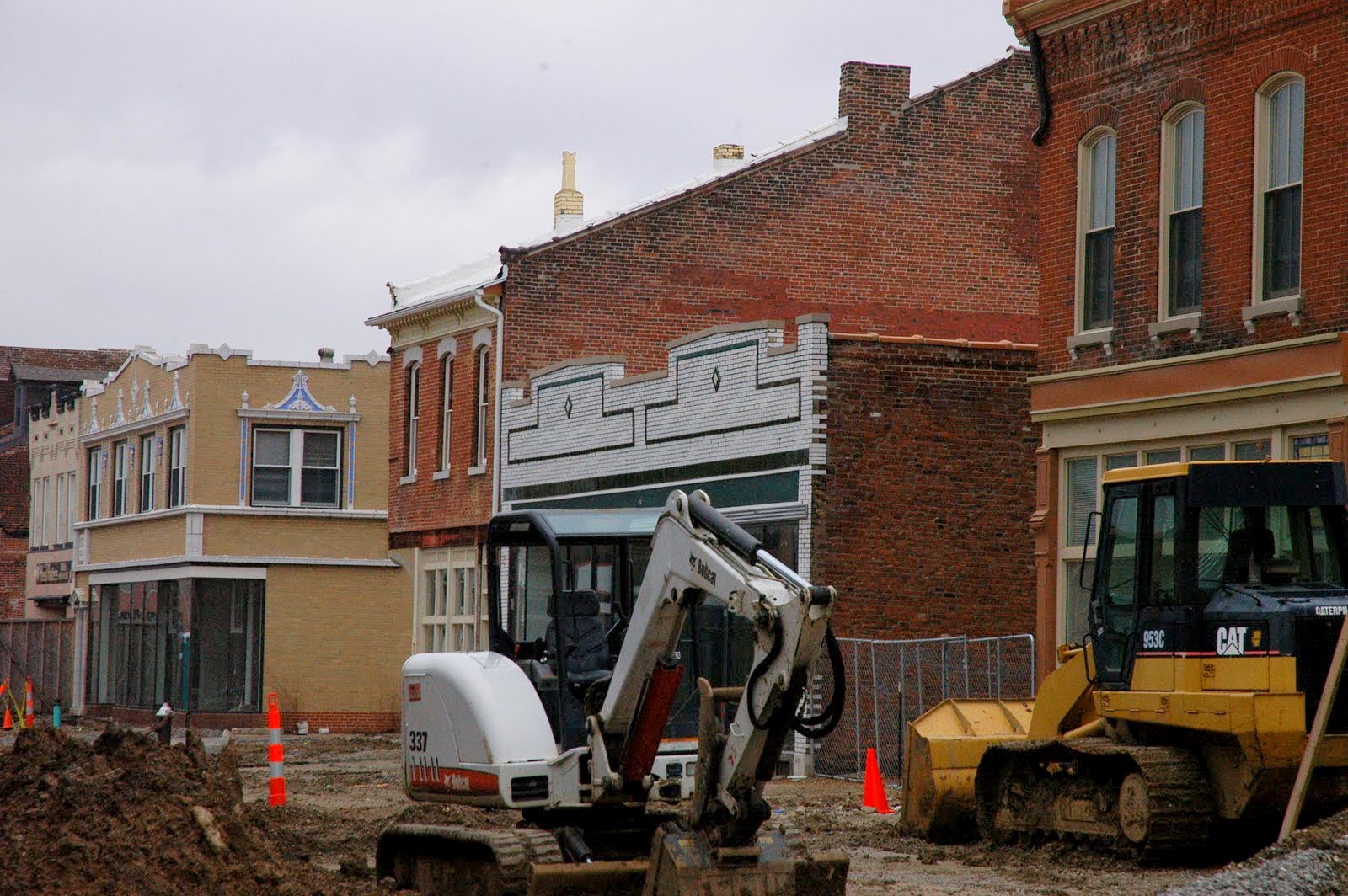 A more recent photo from the Old North blog showing the Crown Square development nearly completed. 14th Street will be officially re-opened before 2011.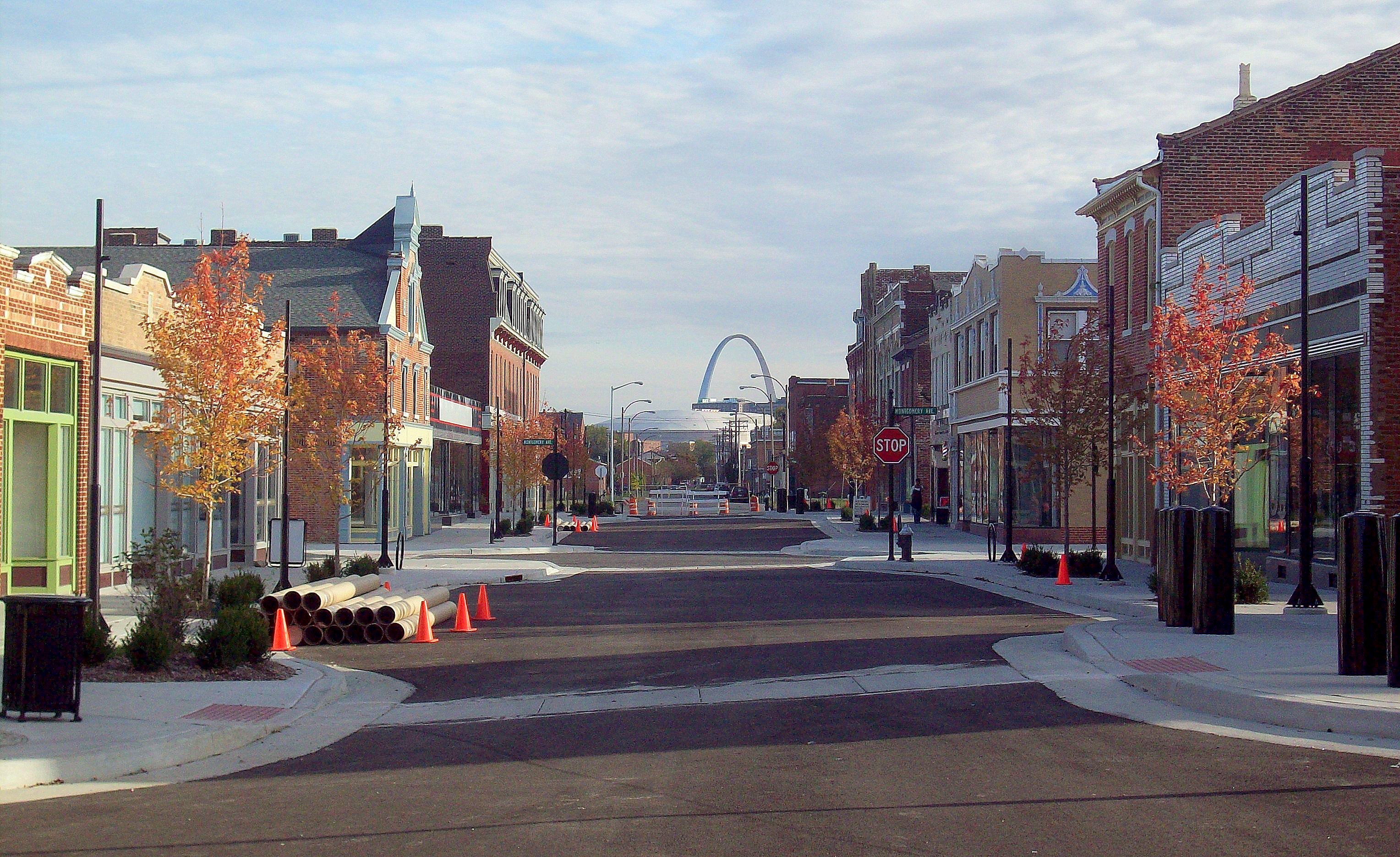 There is a Confluence Academy campus in ONSL: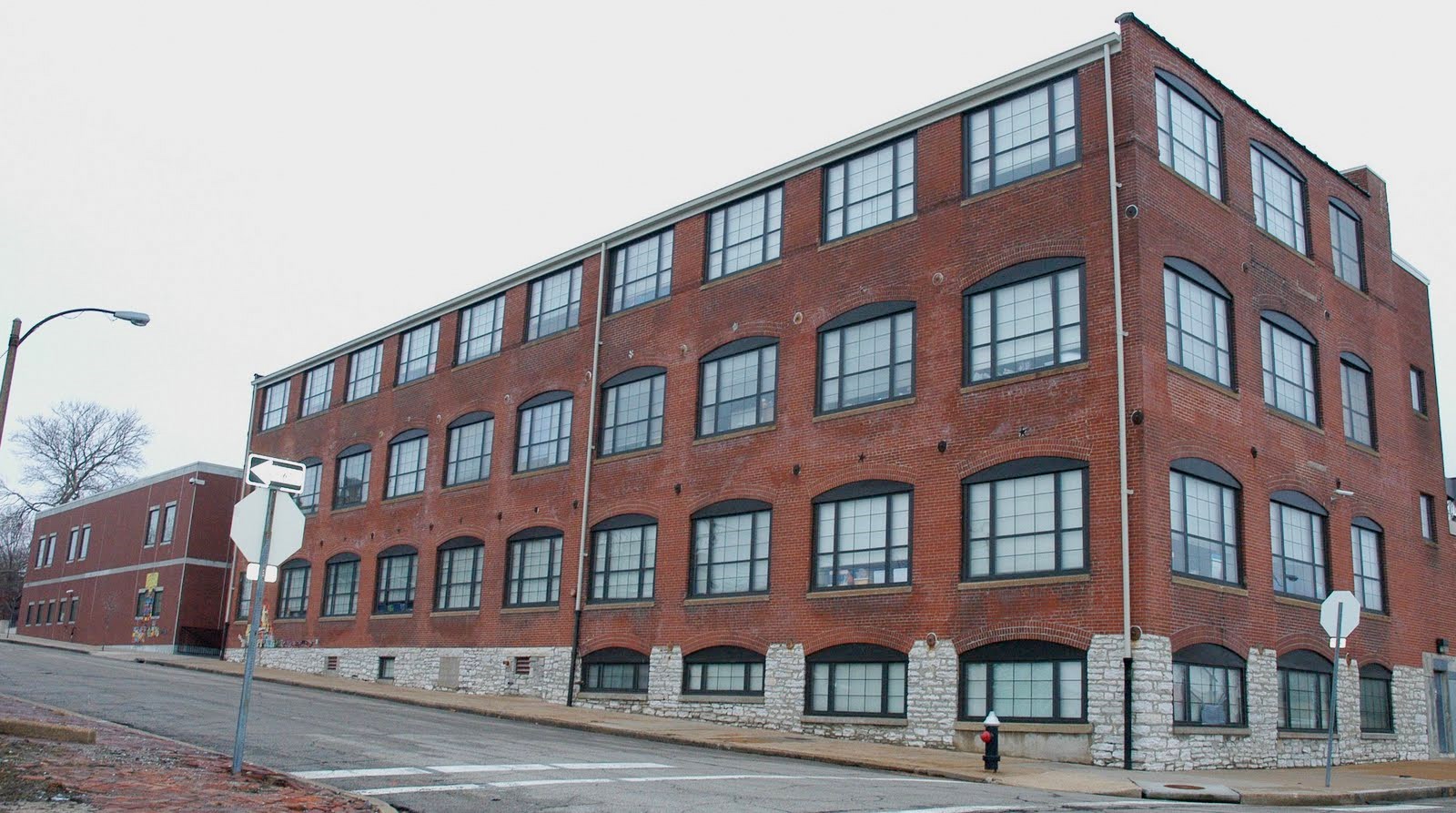 I wanted to try Urban Studio Cafe but it's closed on Sundays: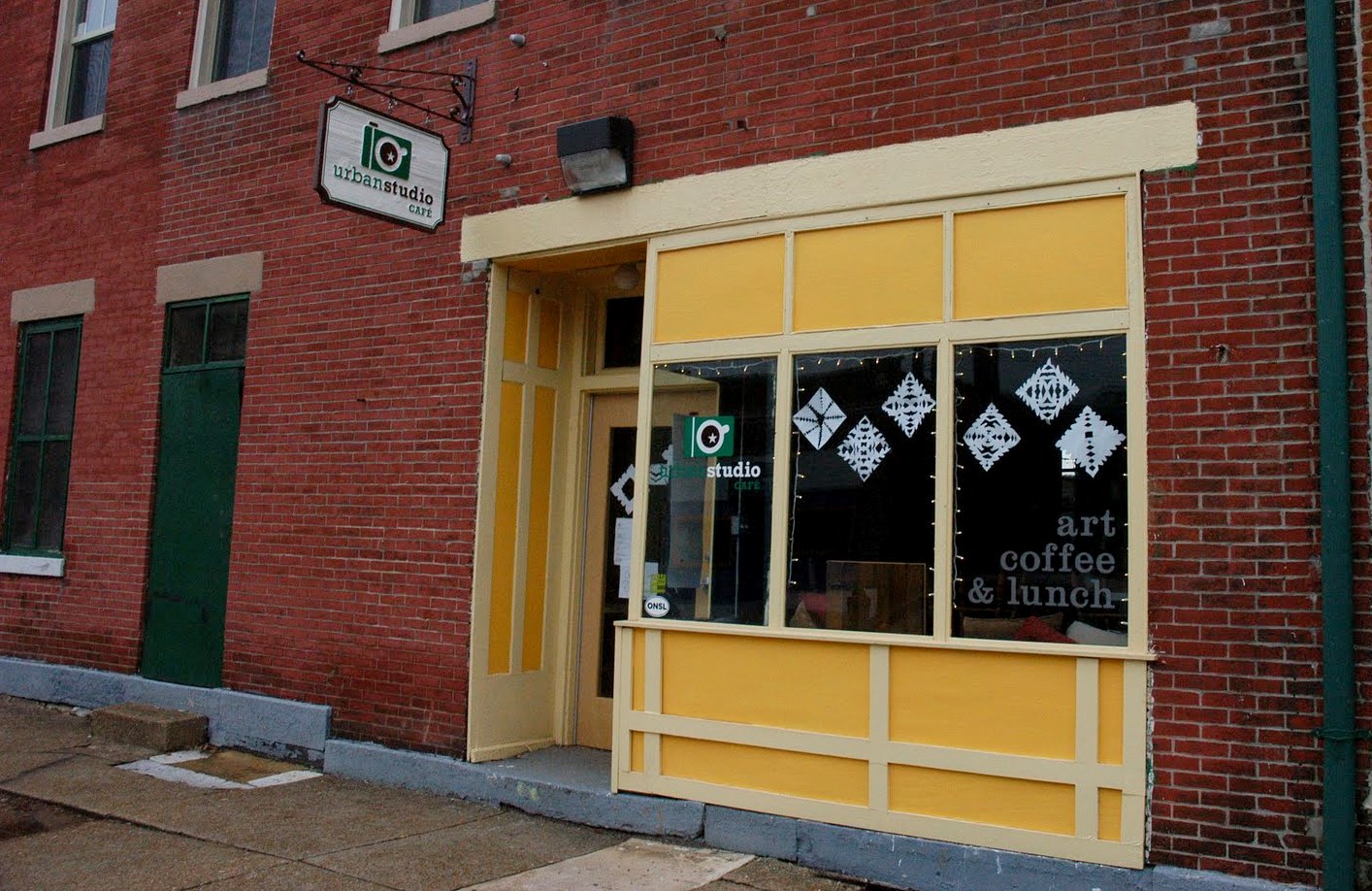 Some Paul McKee critisism I presume (the second photo says Legacy by McEagle). I thought McKee's development was outside of ONSL, guess I'm wrong: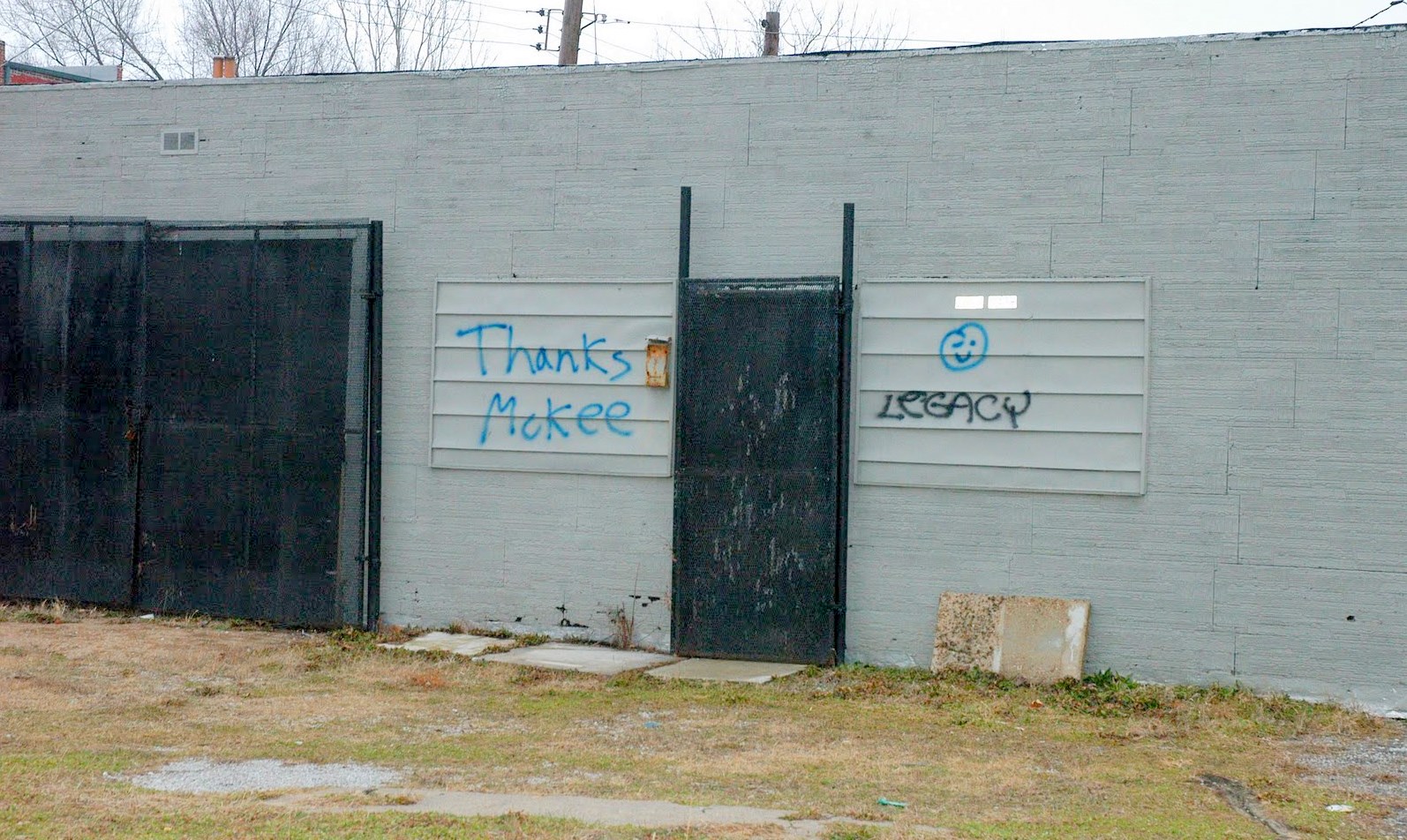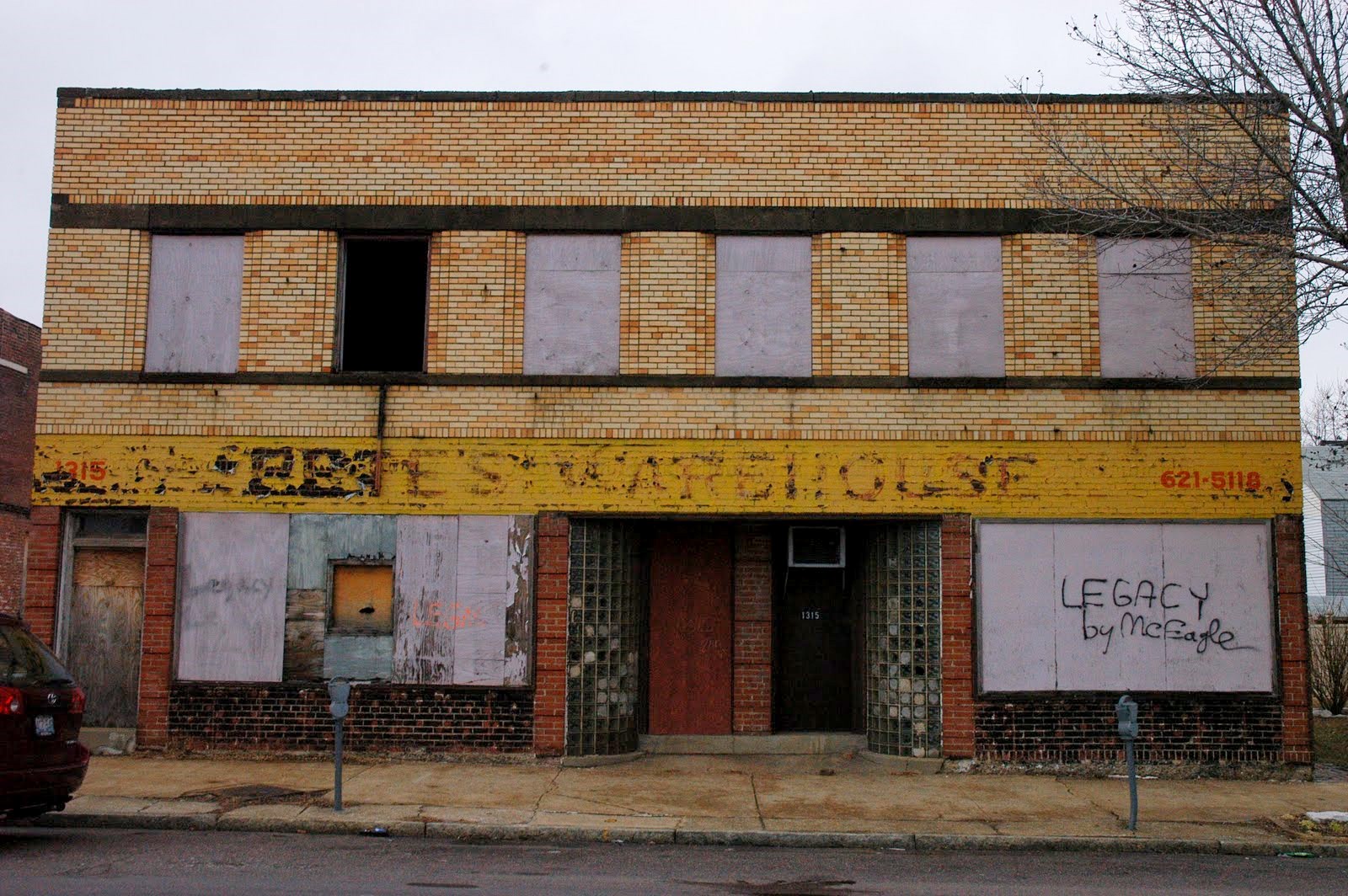 Just like every other St. Louis neighborhood, there are beautiful churches: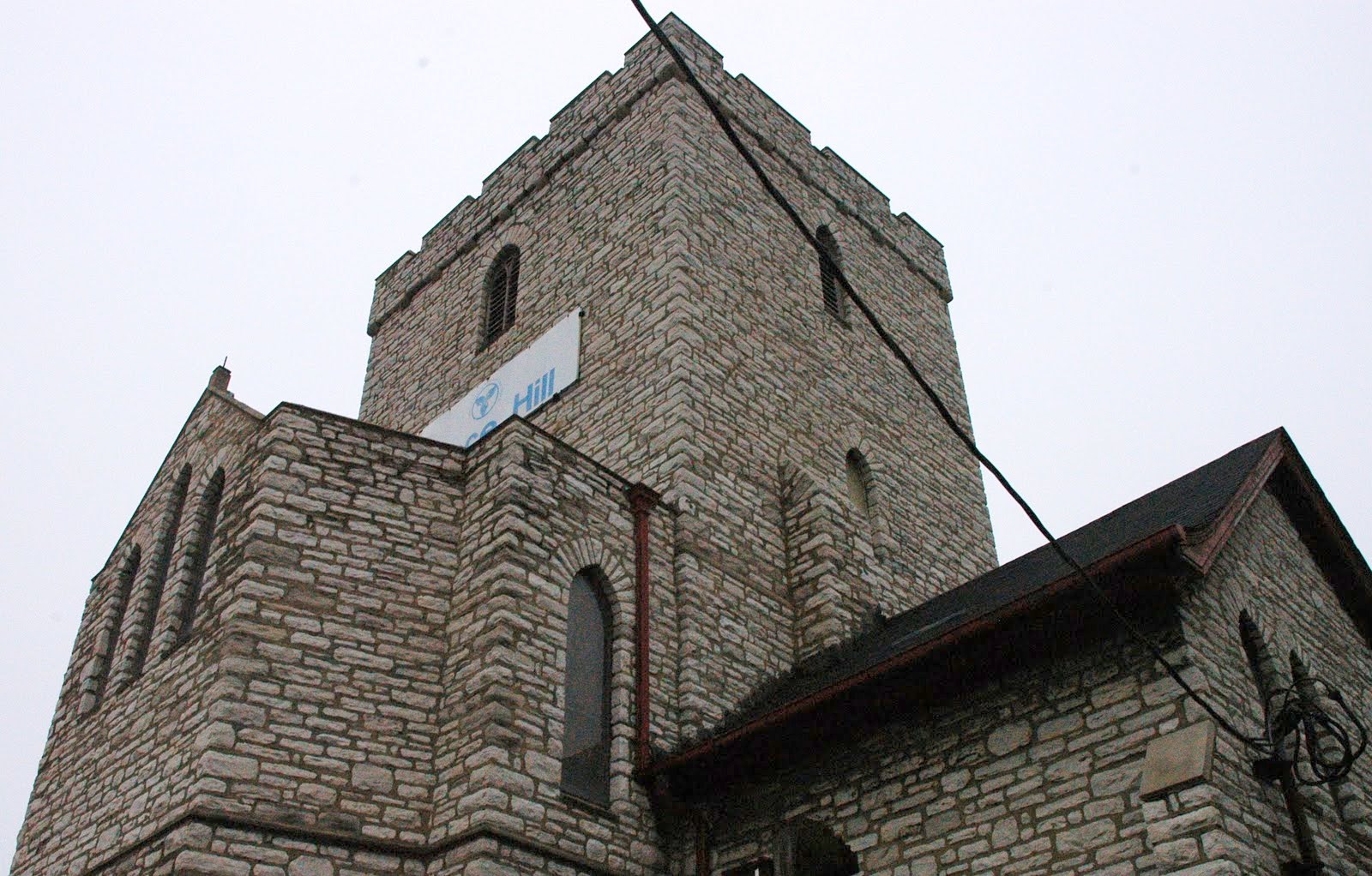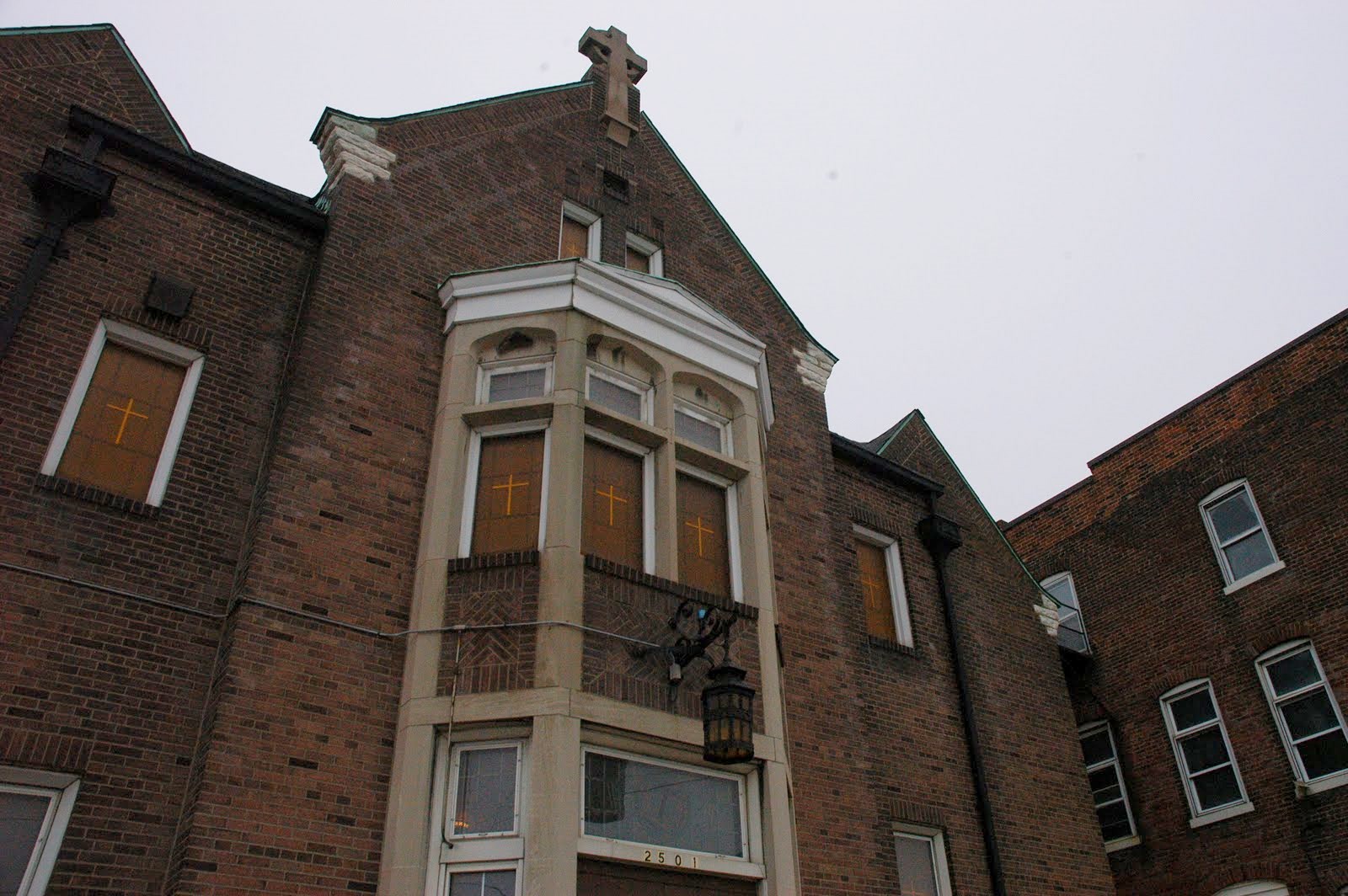 My favorite spiral fire escape in the city (and a couple others):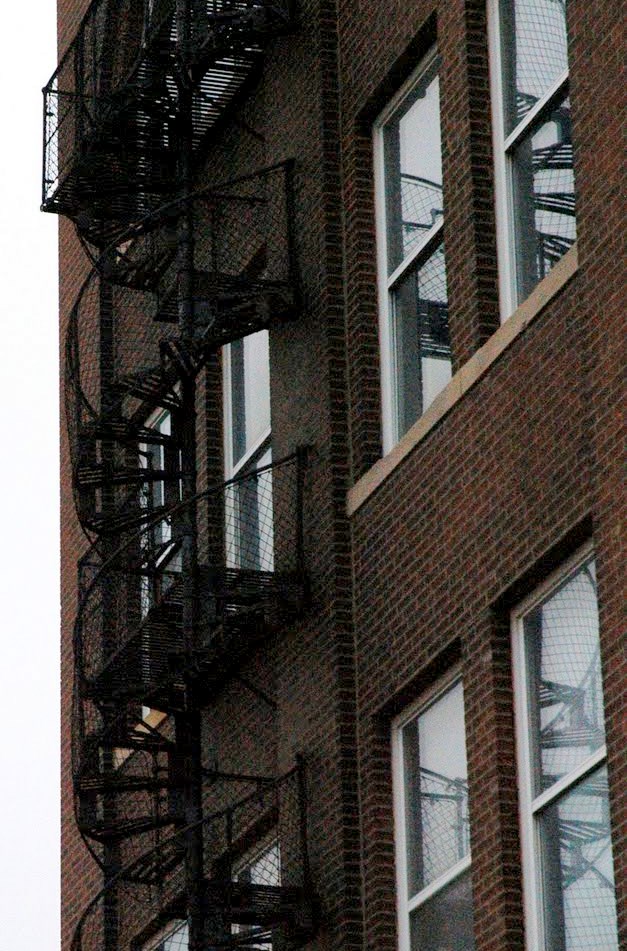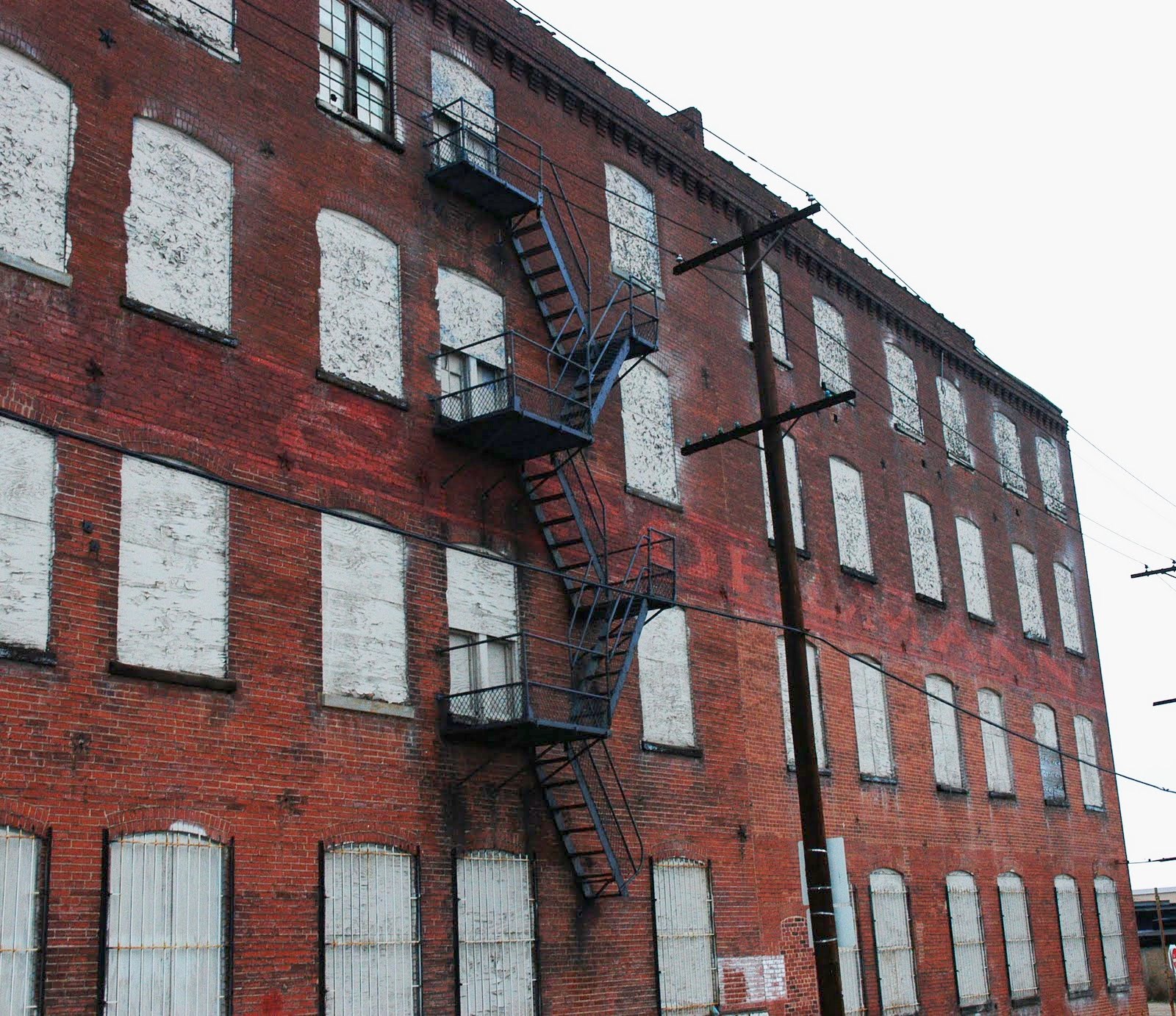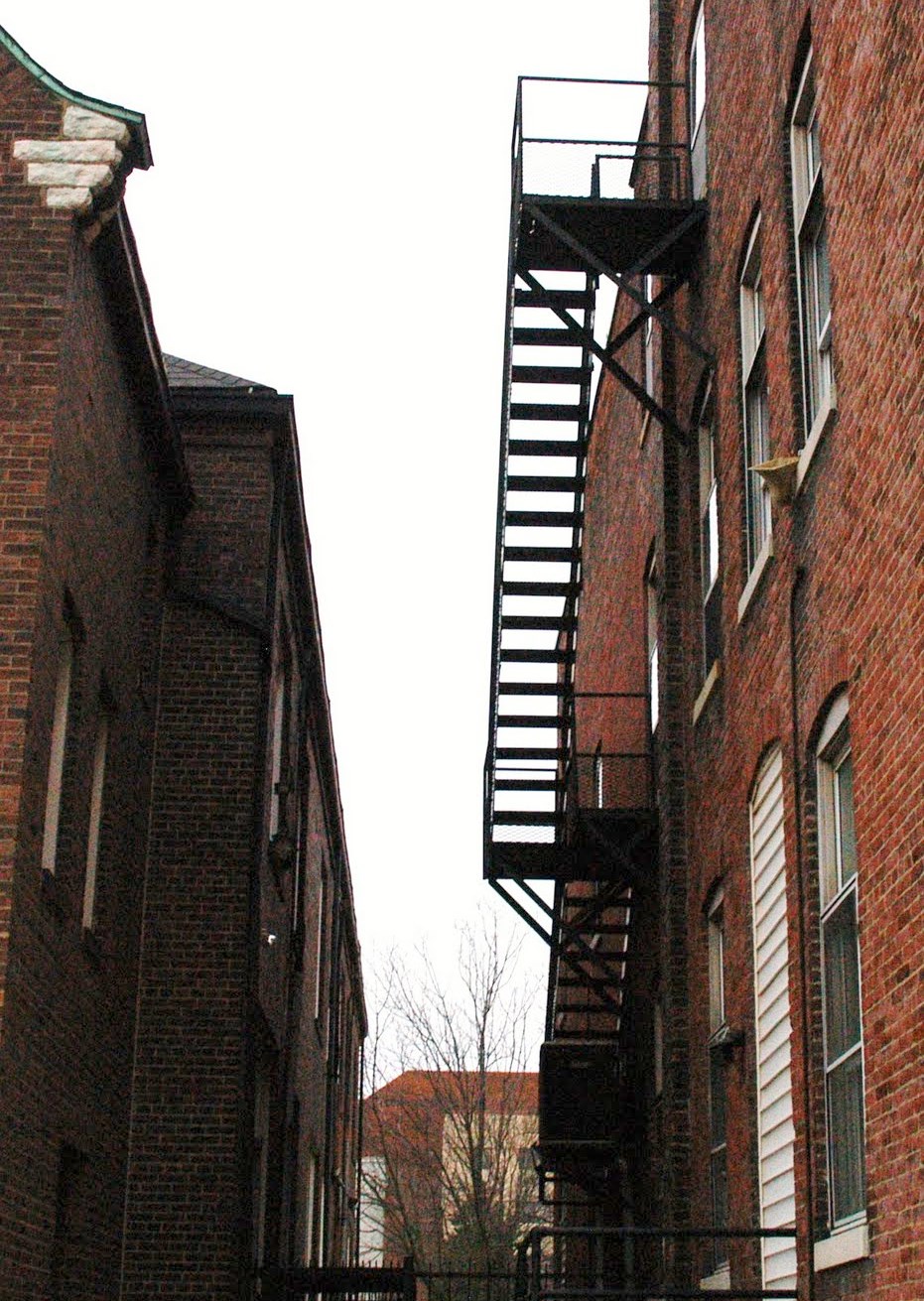 Wow, some cool looking formal industrial sites and old businesses too: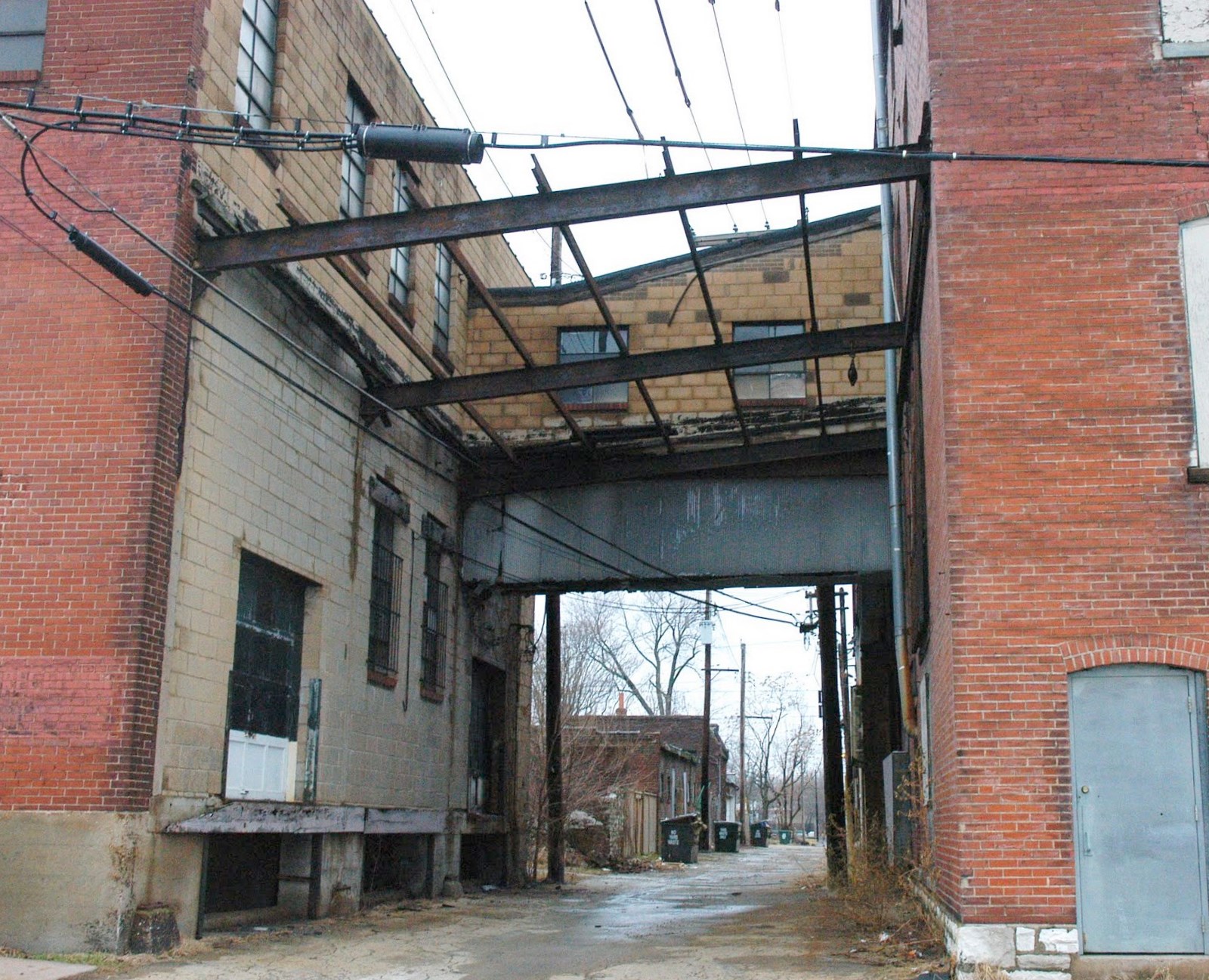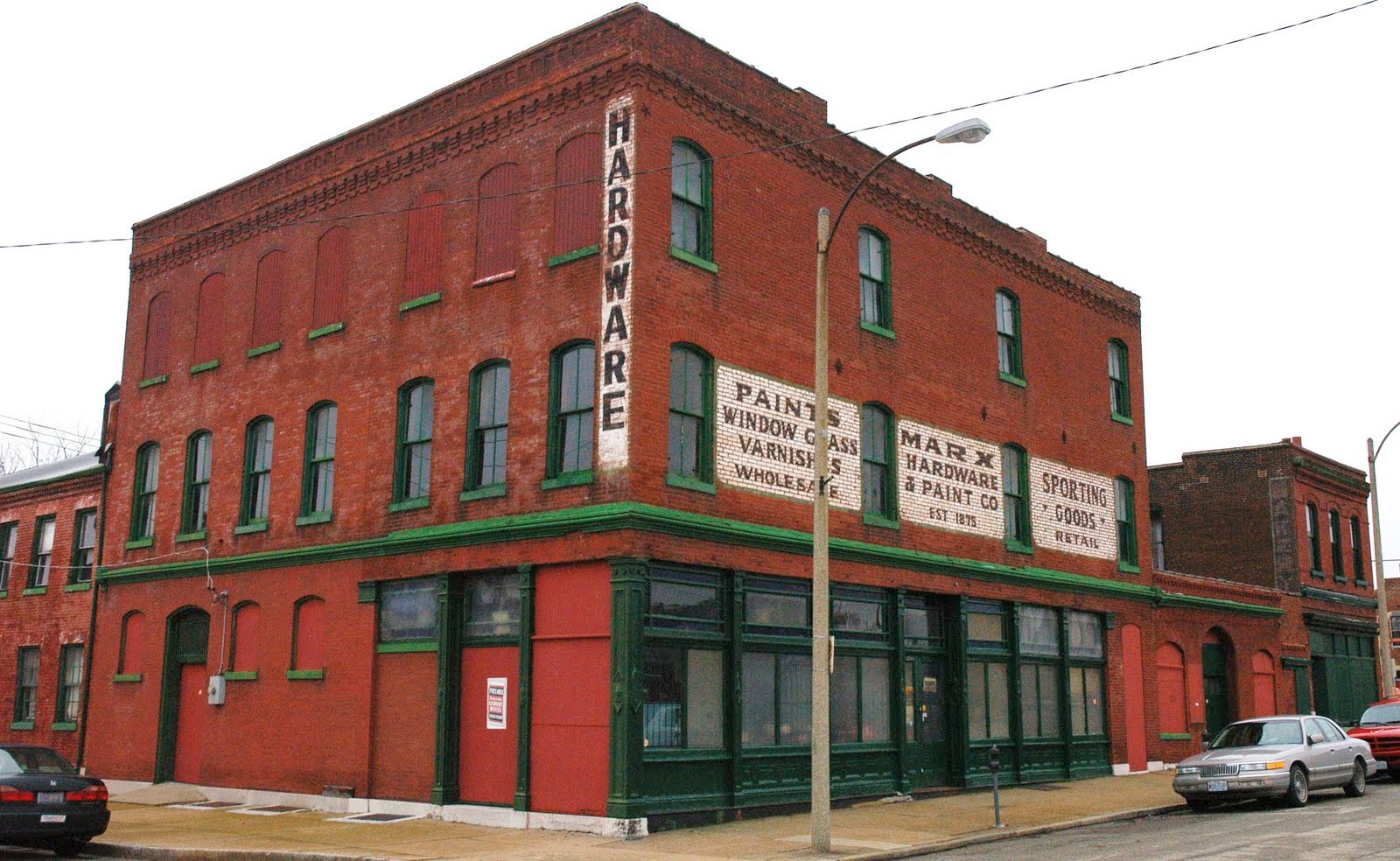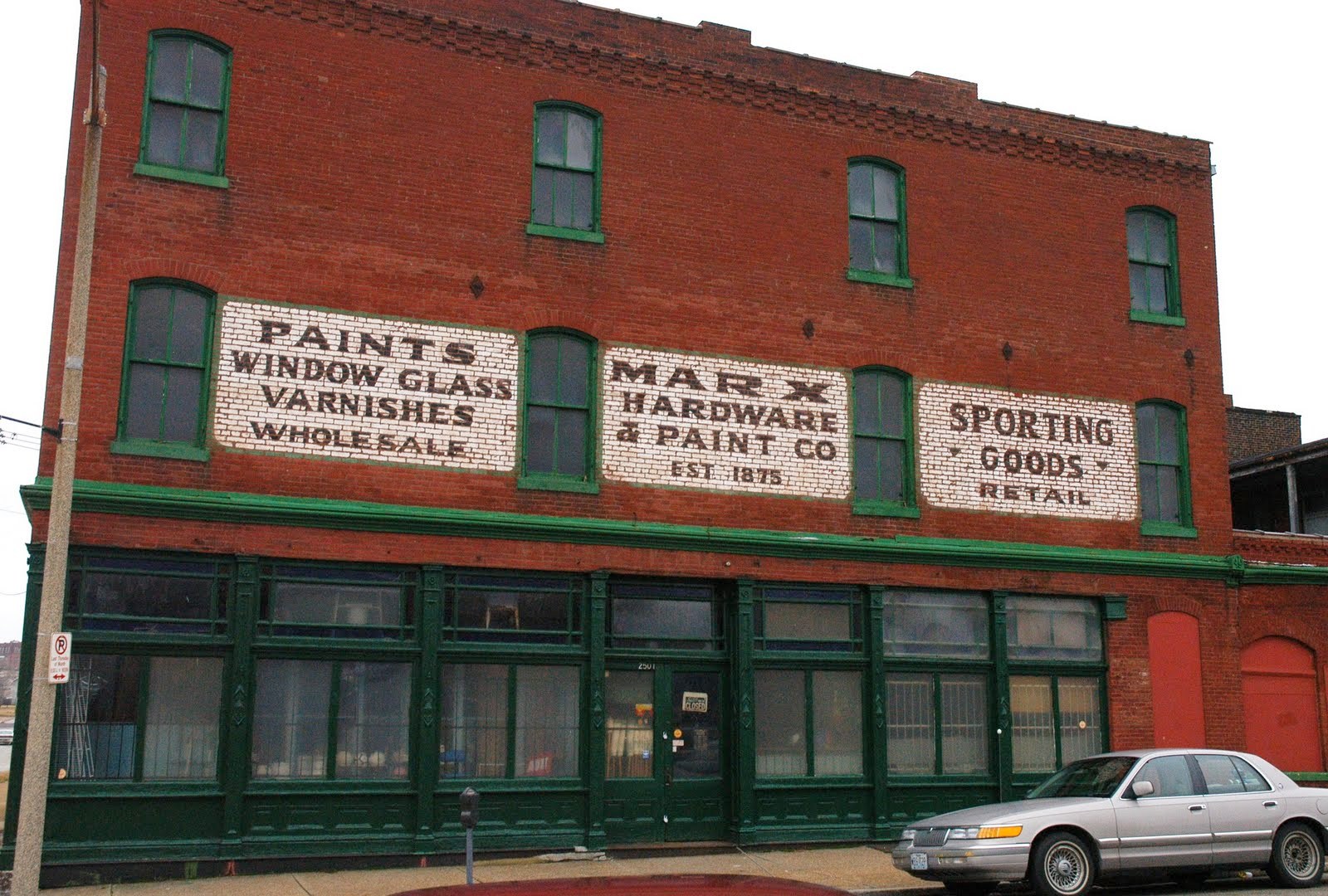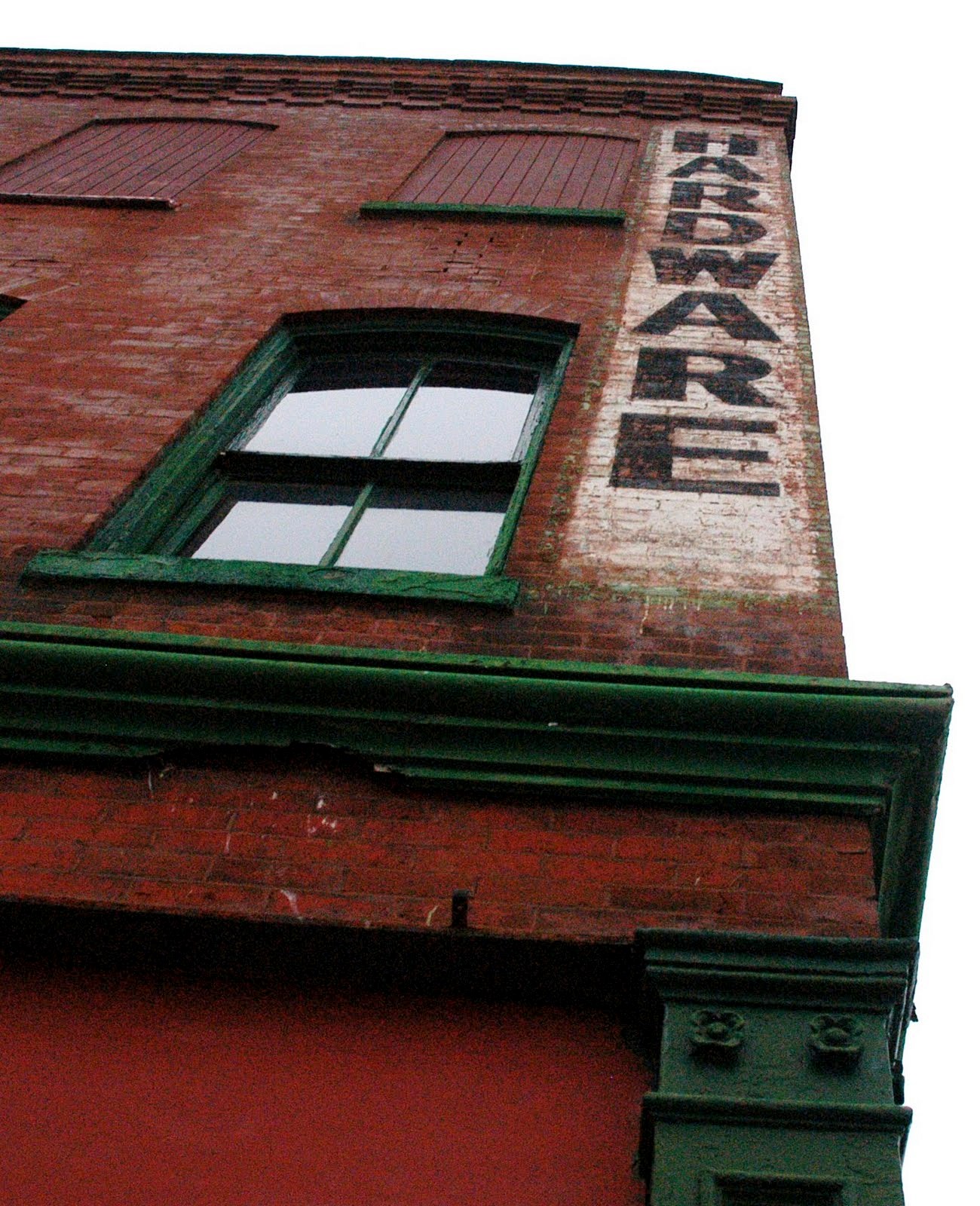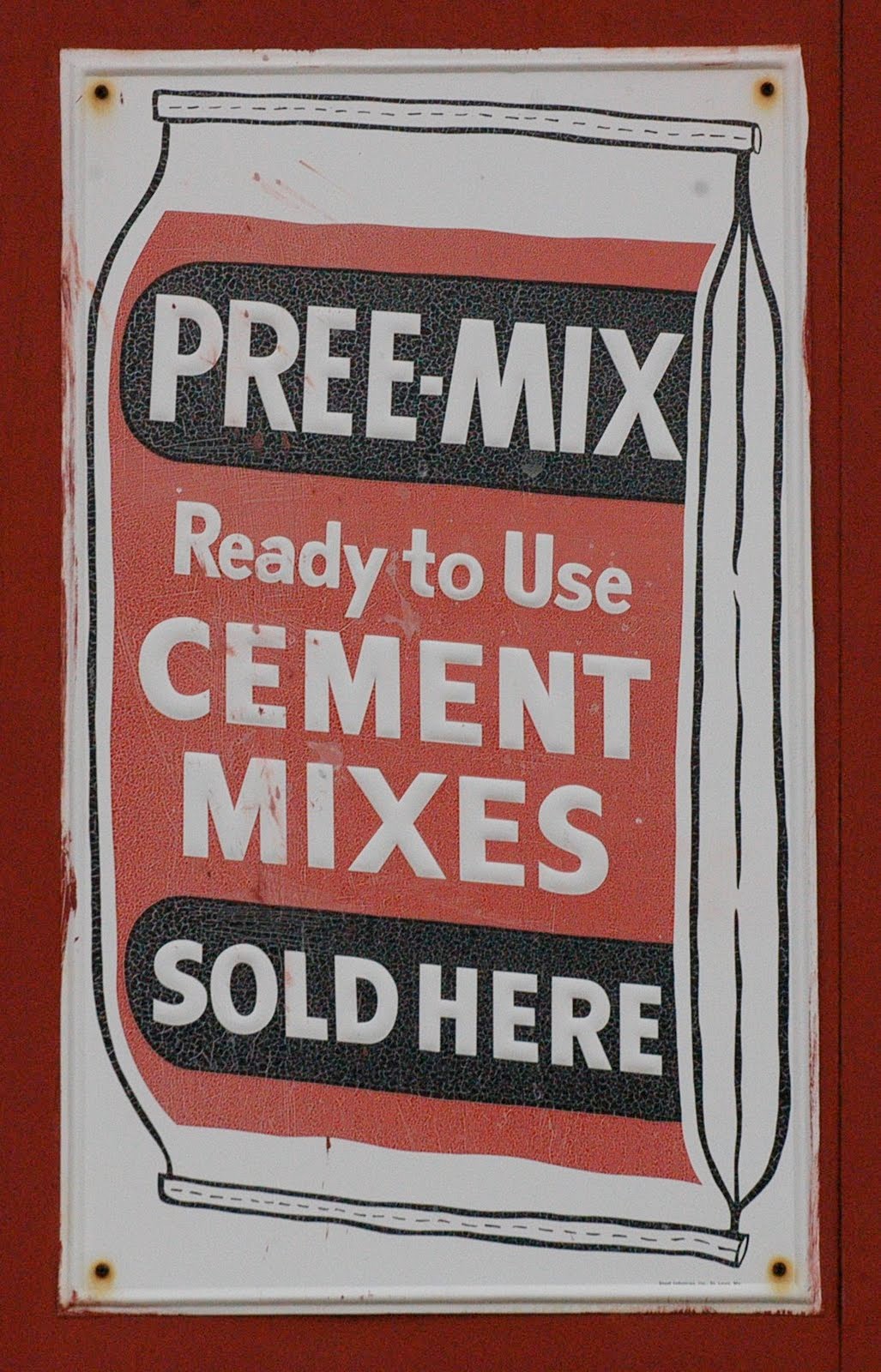 This neighborhood is not without it's problems. Empty lots, fallow fields, falling structures and some suburban styled developments called Bristol Place and Murphy Blair Apartments that don't seem to fit in with the historical homes/buildings: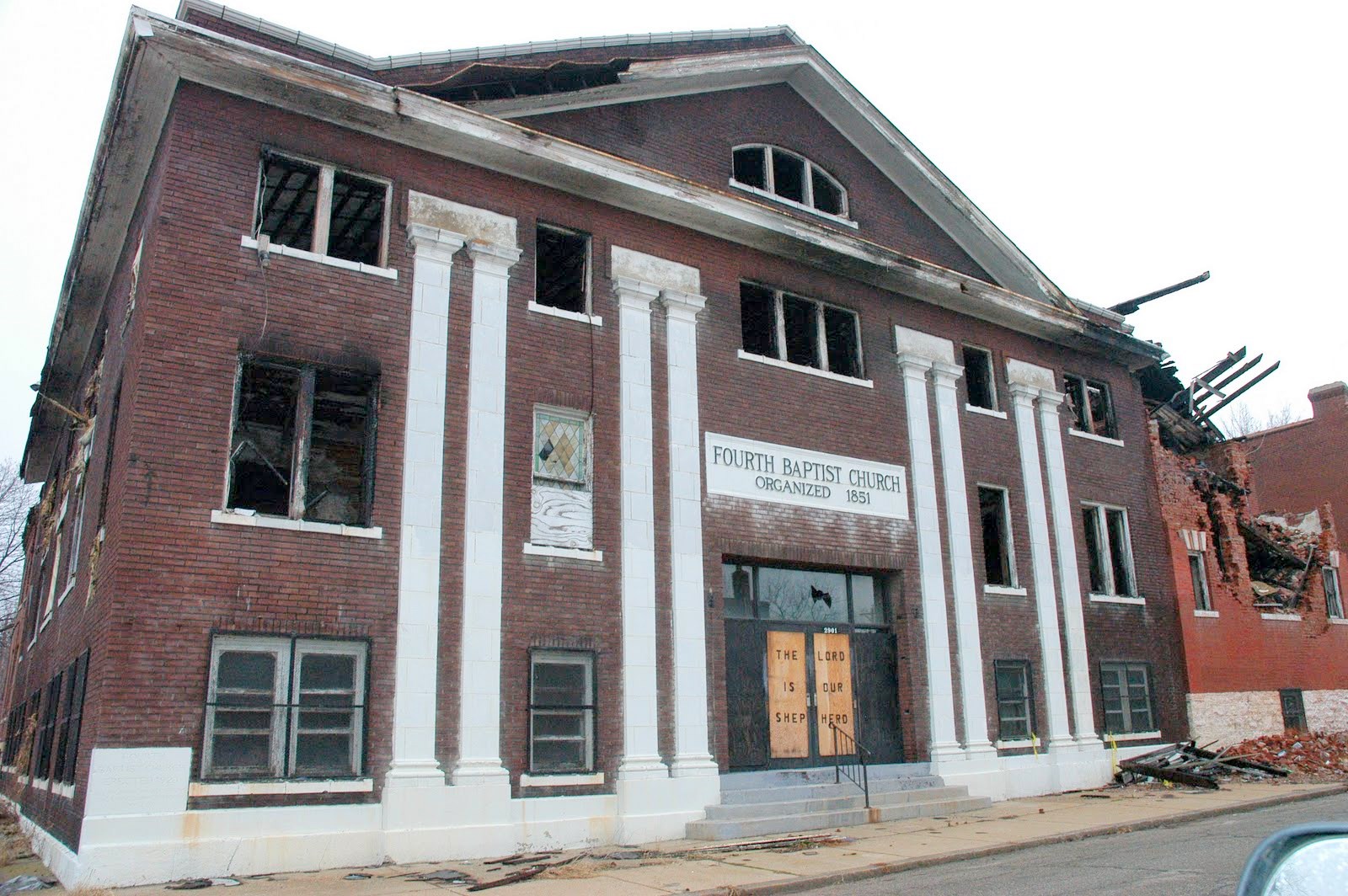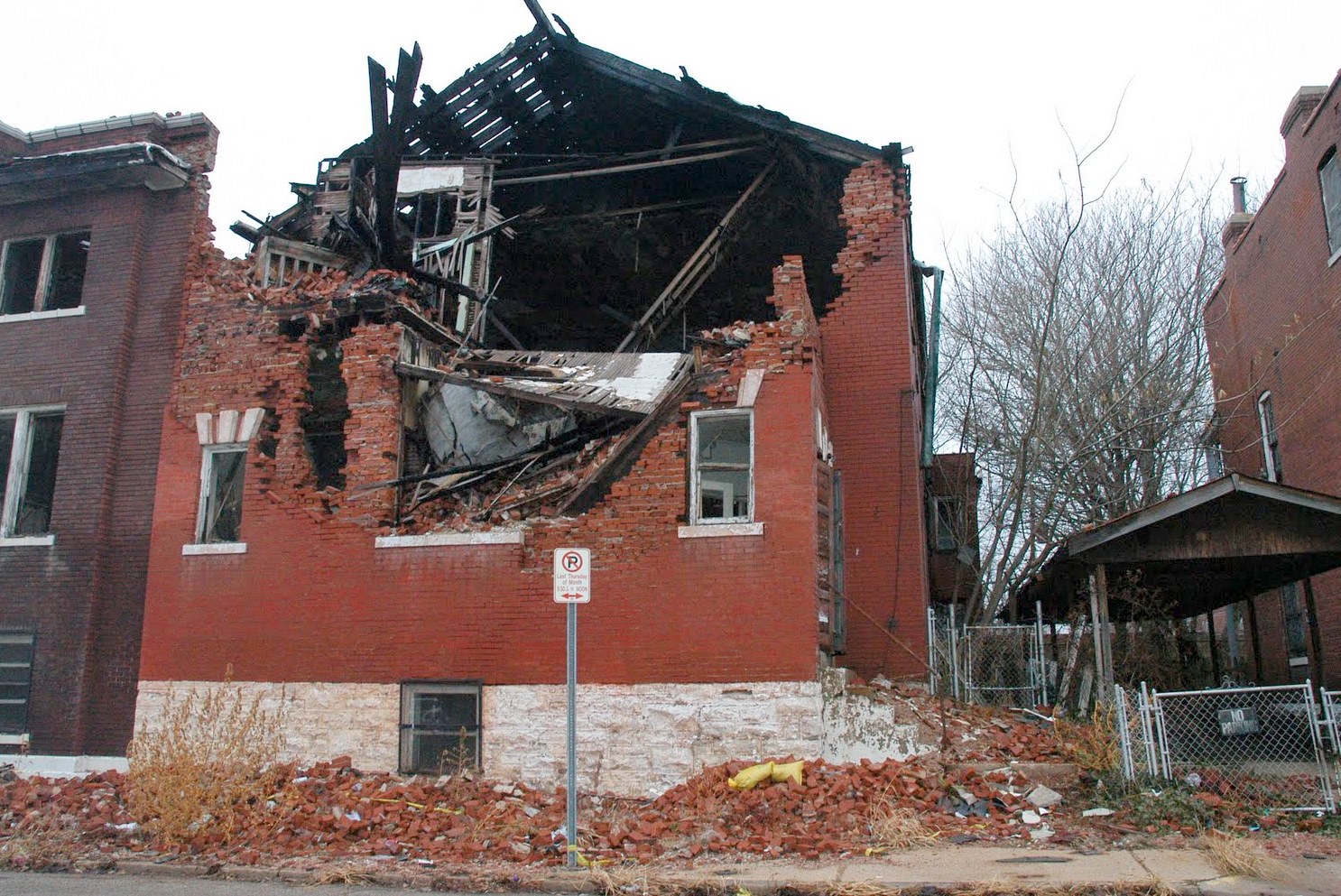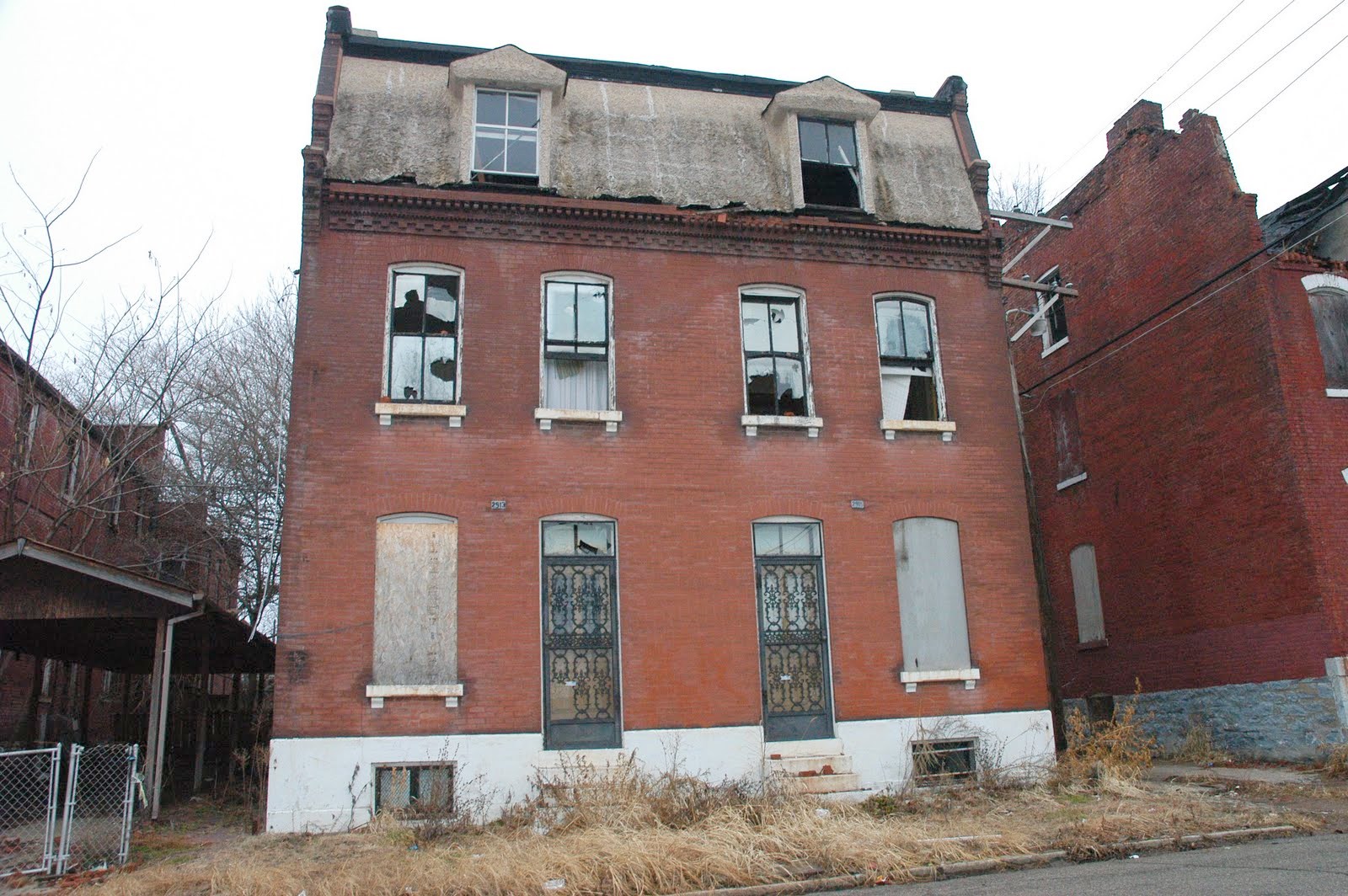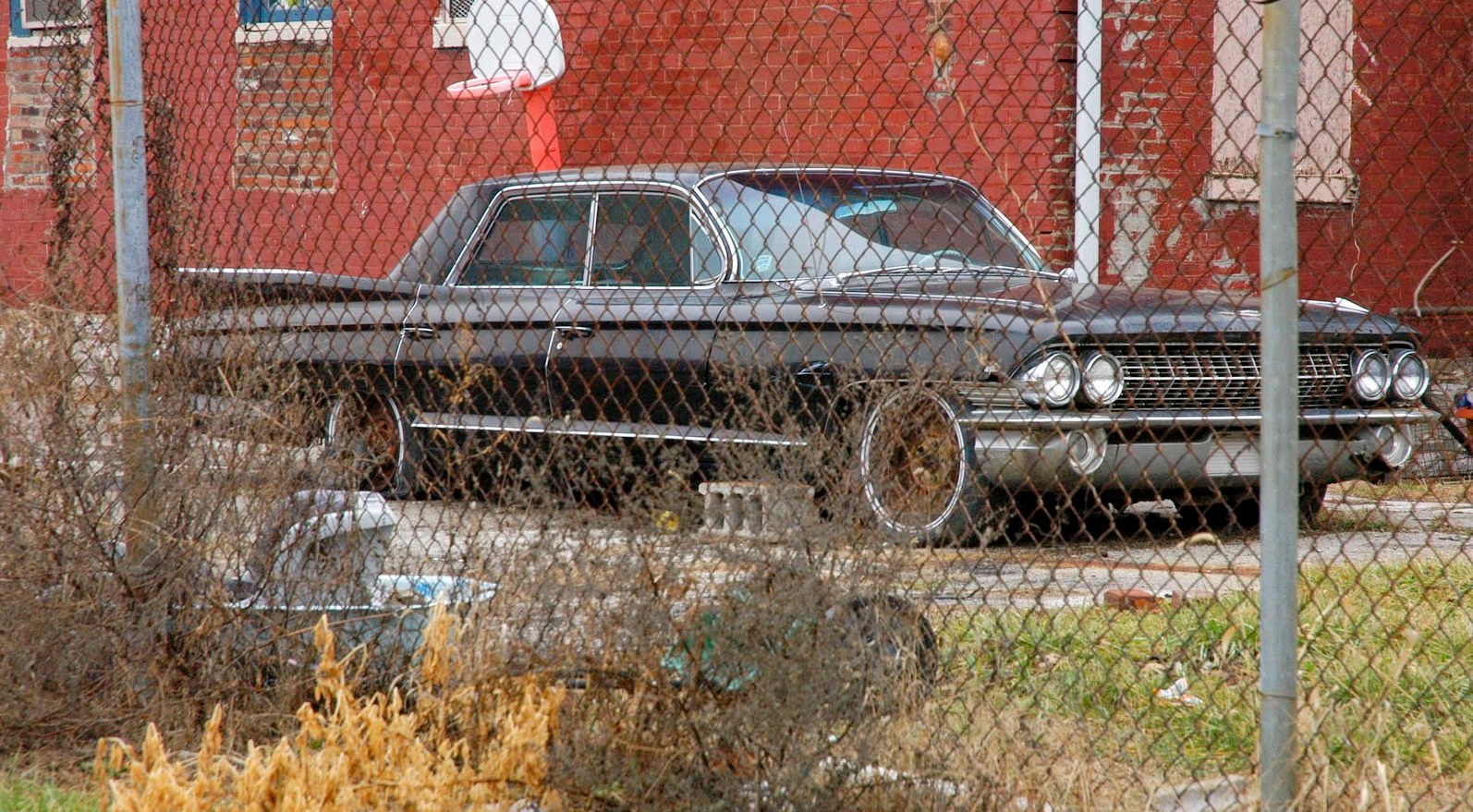 But don't let this cloud the fact that this neighborhood is clearly on the mend. I sense this place has a lot of pride. The new construction I observed was extremely tasteful and fit in quite nicely with the surrounding cool properties. The street grid seems very much intact and it's easy to get around. The ONSL Restoration Group appears to be doing a fantastic job suring up historic properties and they are making great head way. This neighborhood has a very positive vibe and I think this could be one of the coolest places in the city due to the amount of AMAZING row houses.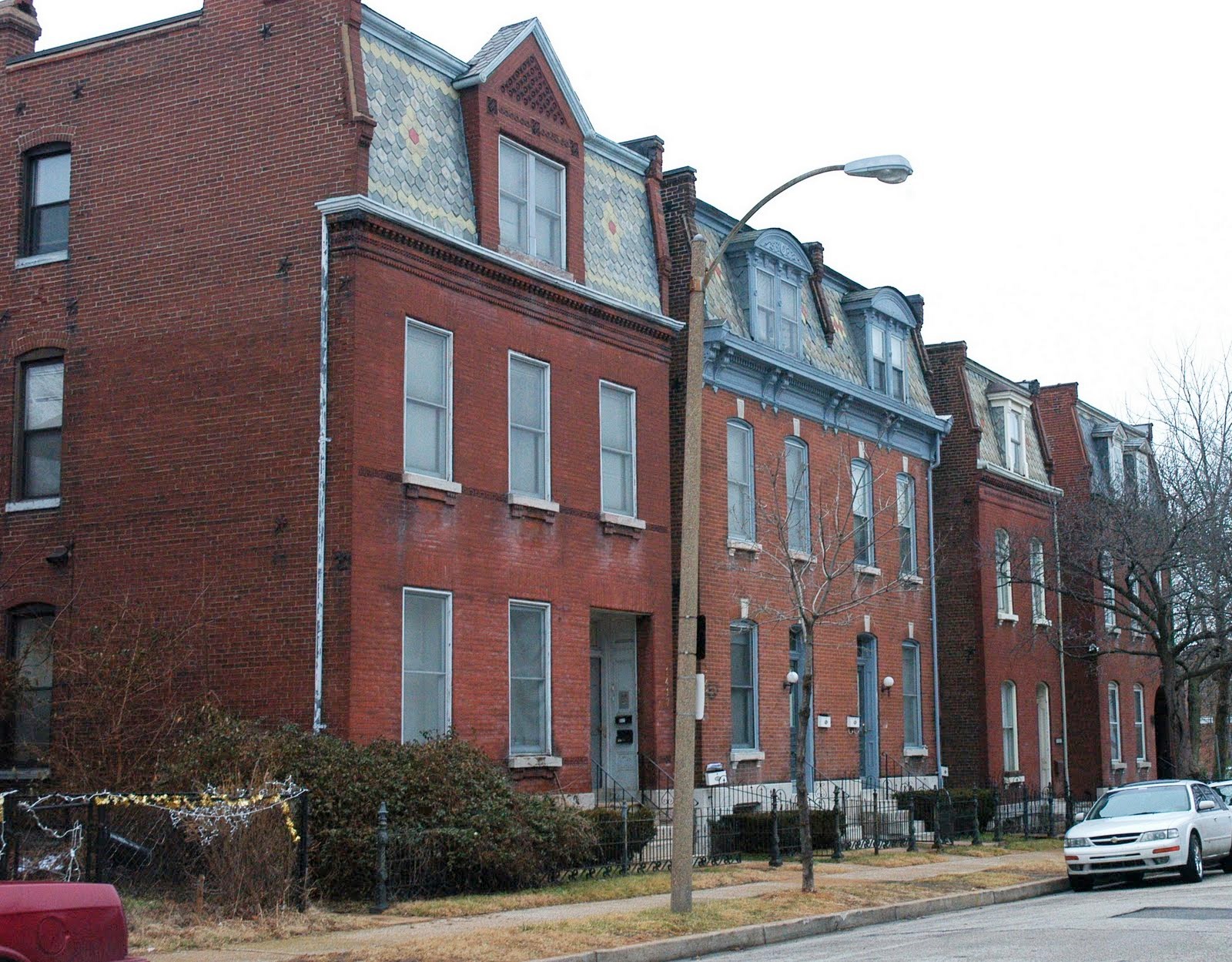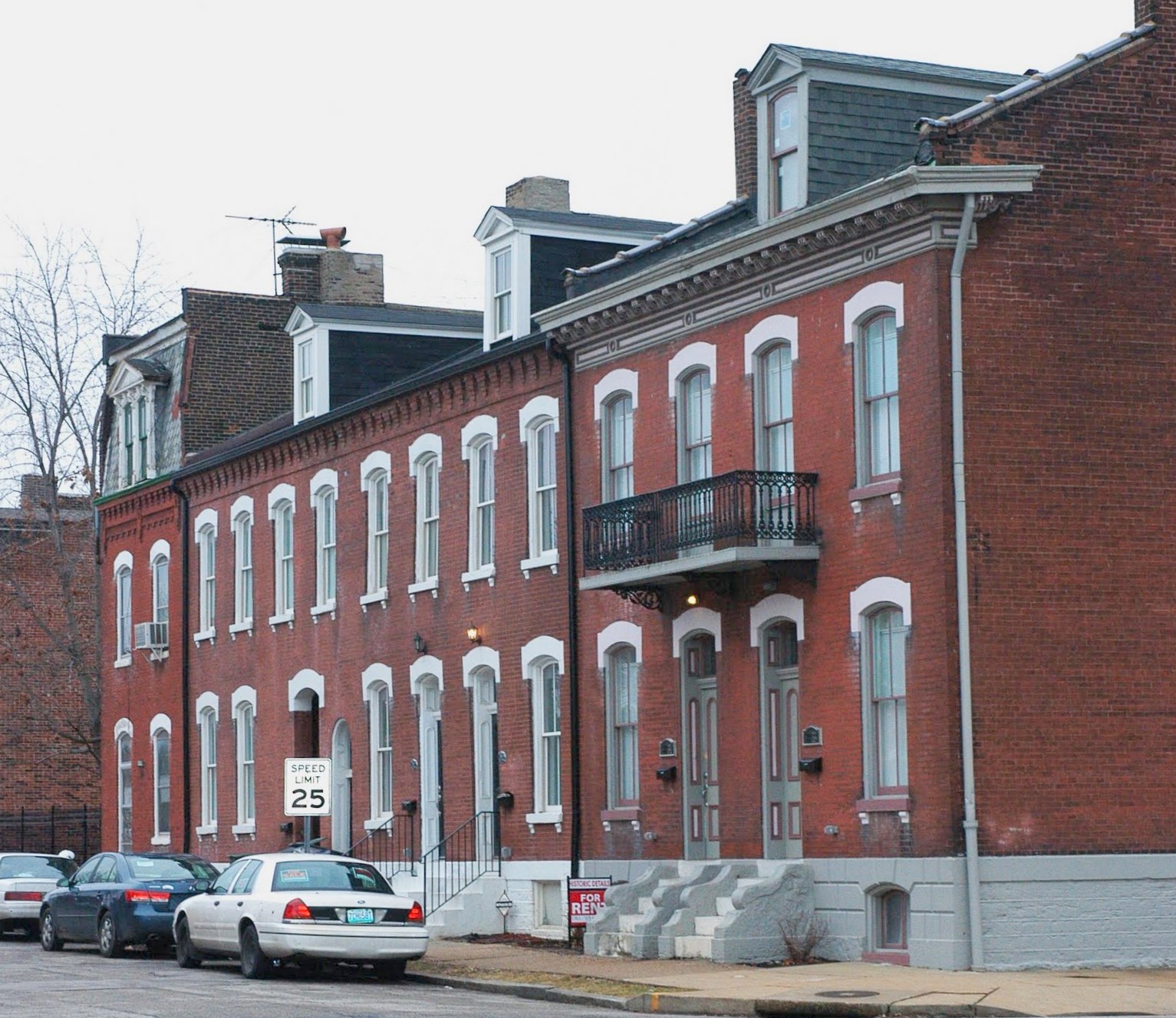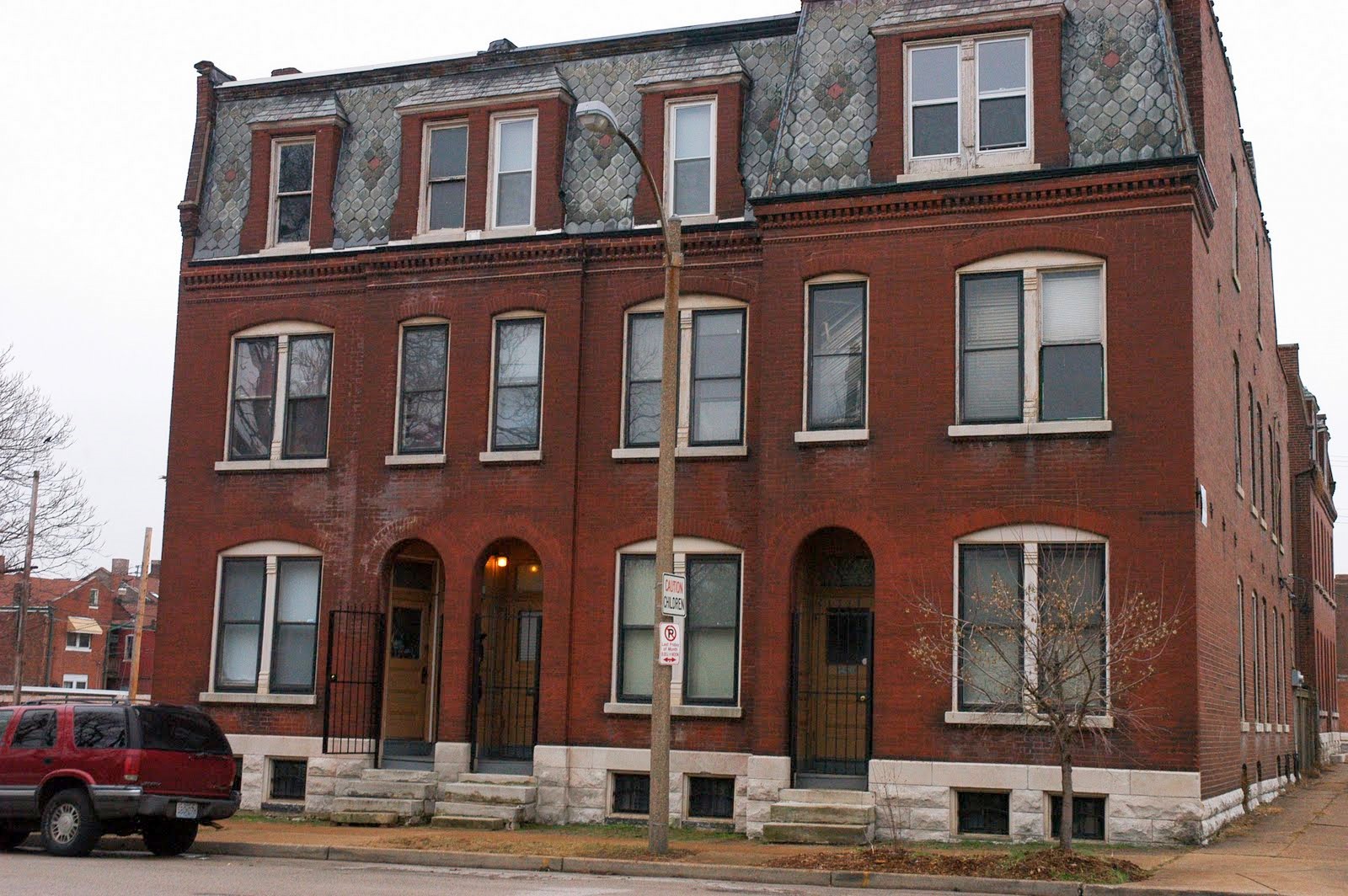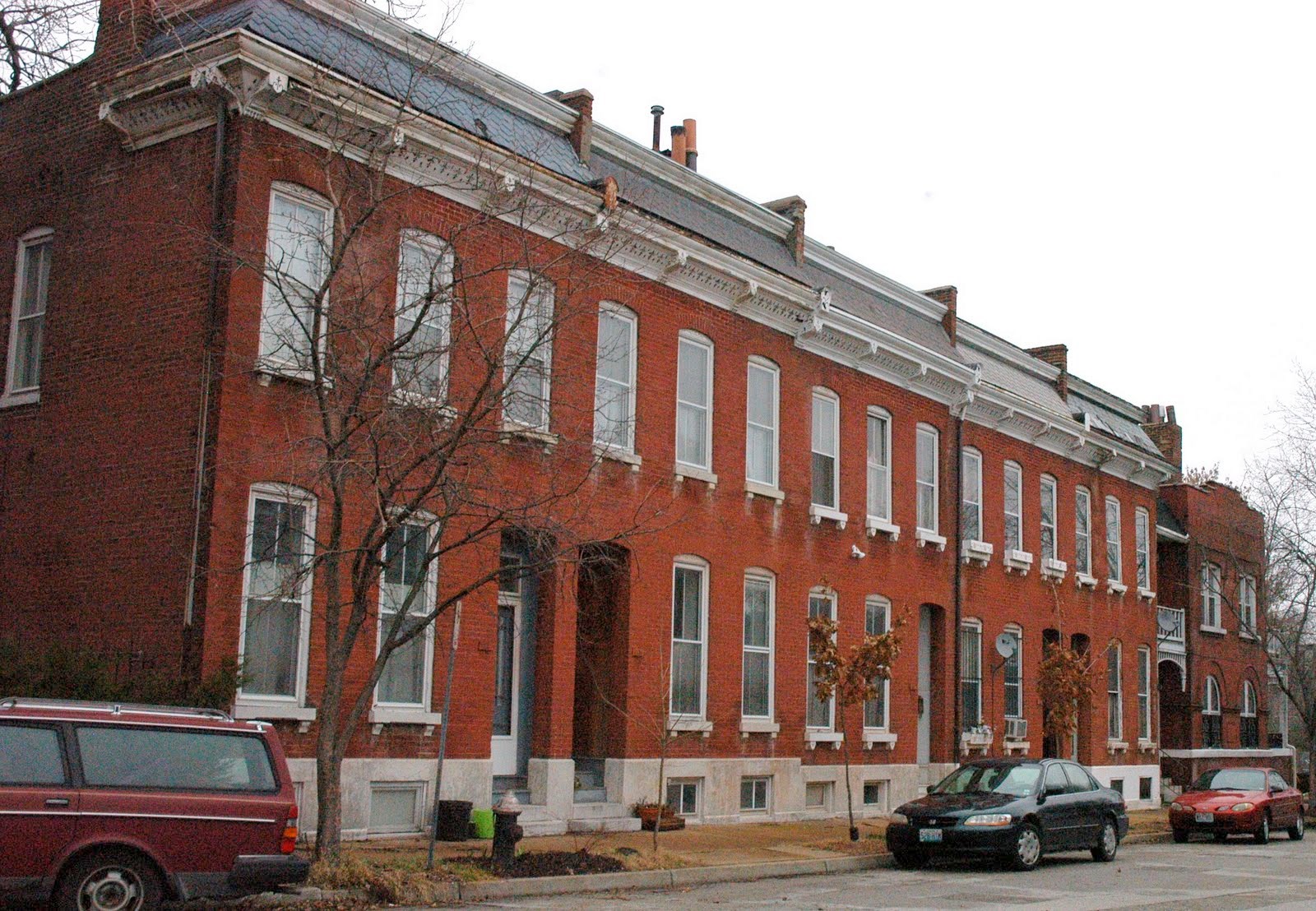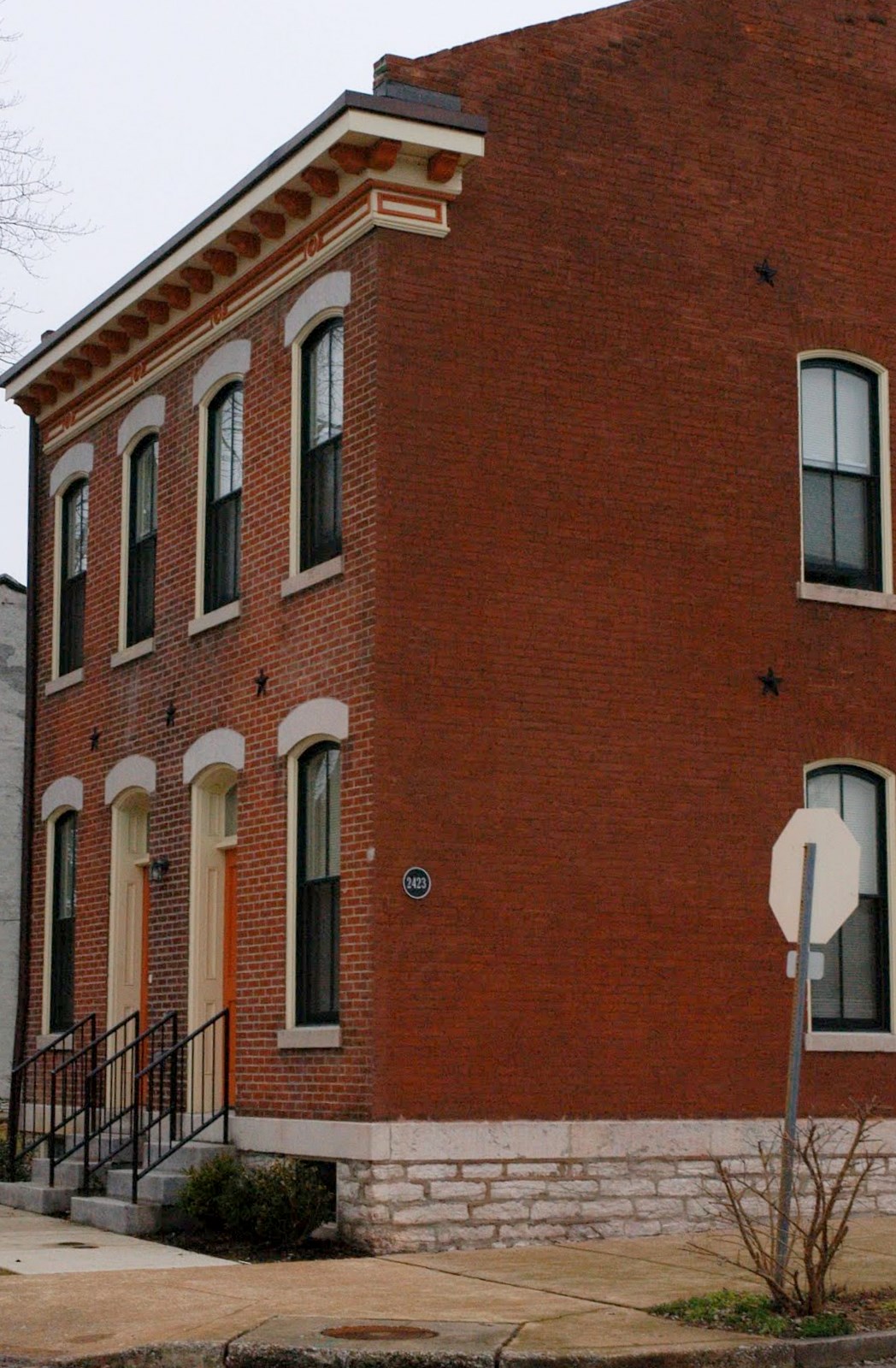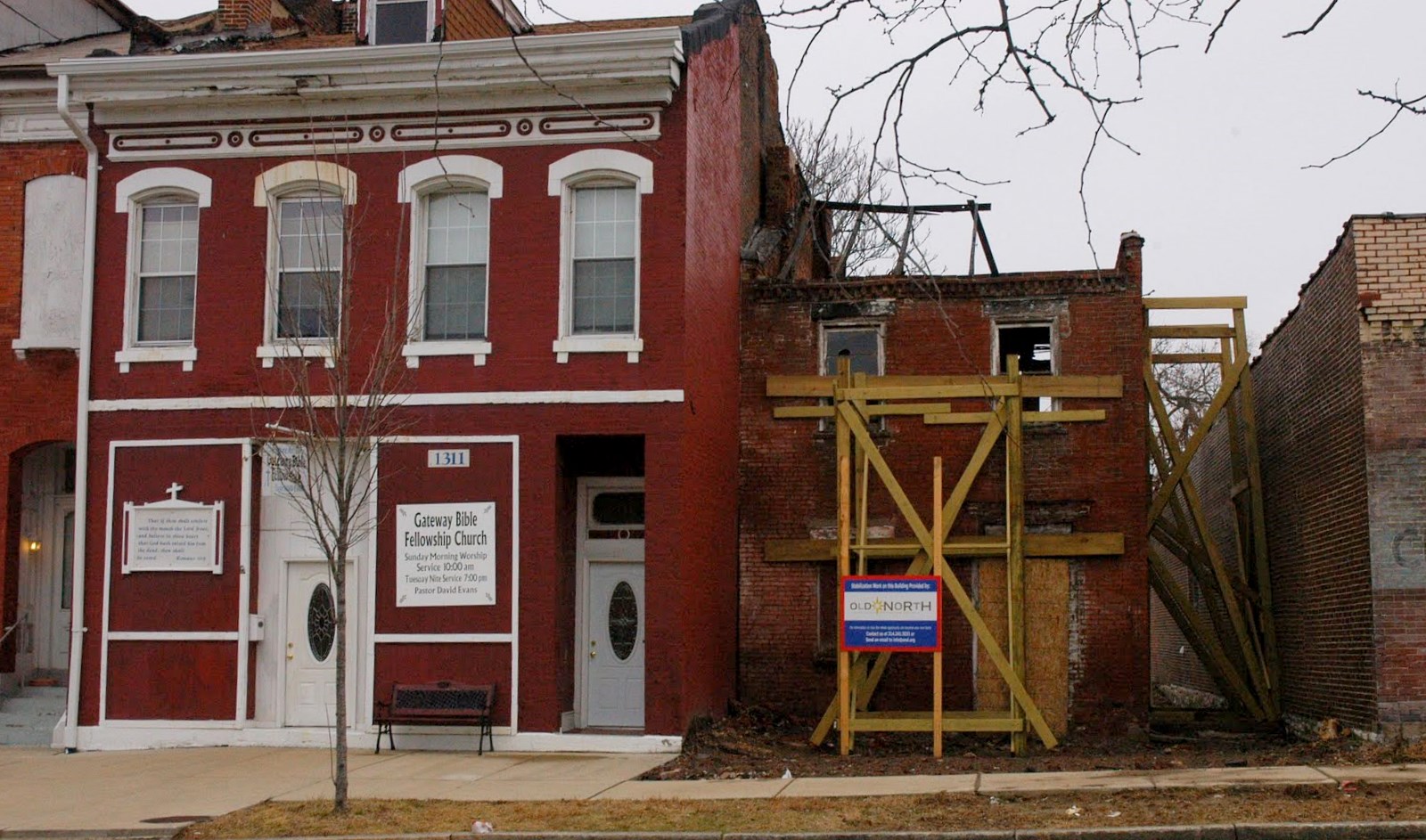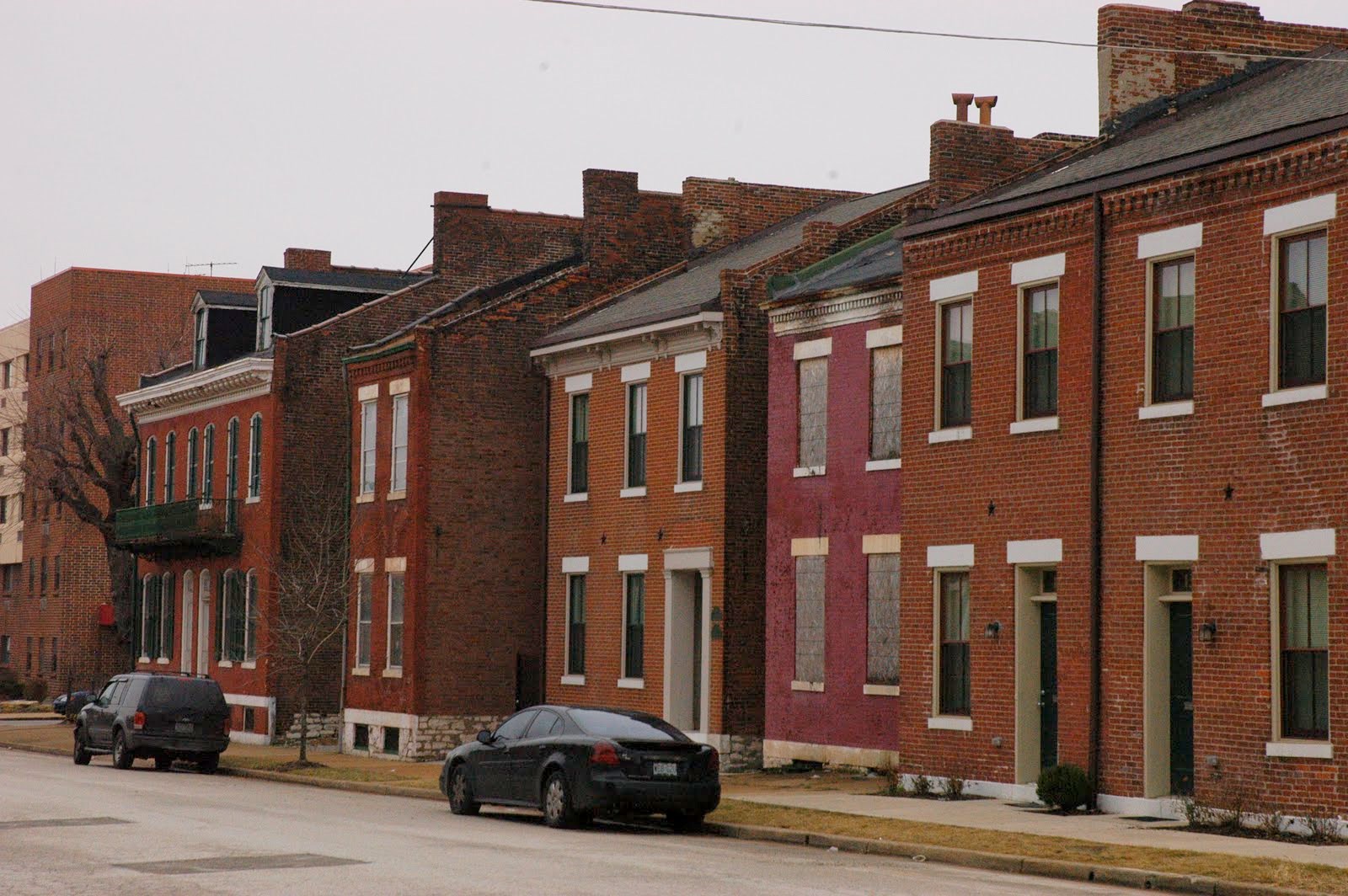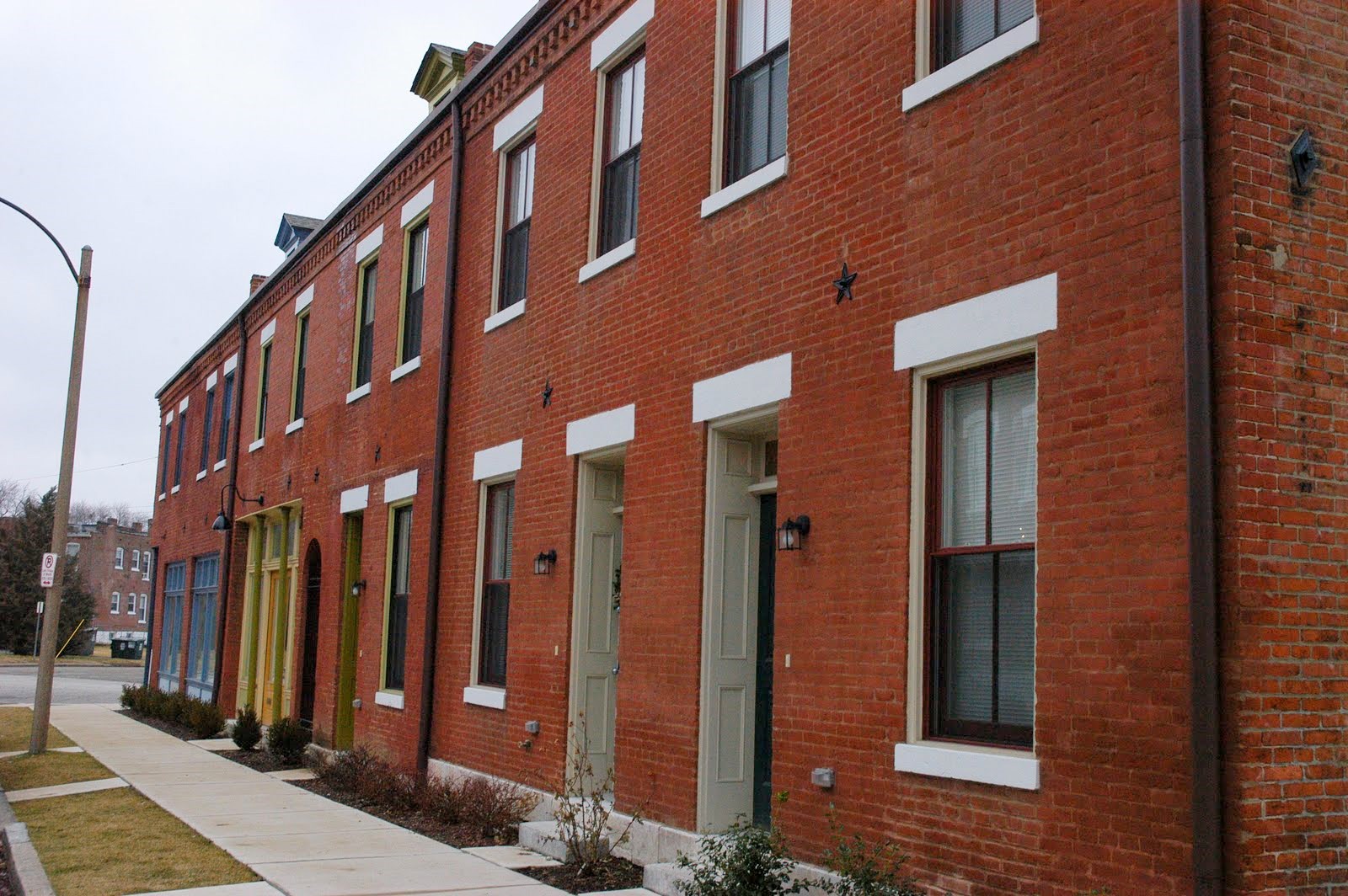 I am personally interested in landscaping this triangle park.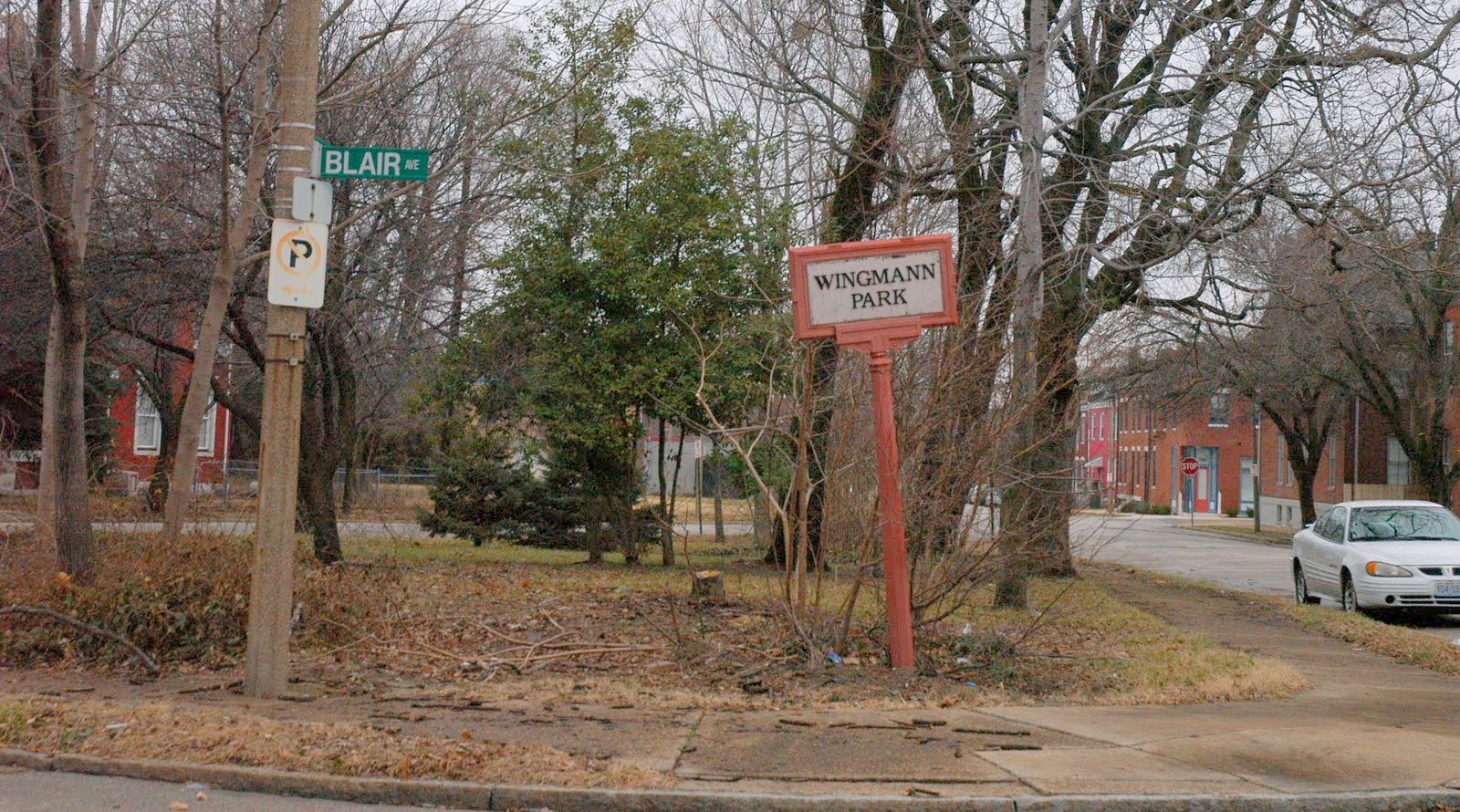 I am serious, if anyone from ONSL reads this, I'd be willing to help This part of the neighborhood is really cool and has tons of potential. If this pocket park was redone it would really highlight the homes around the park.
Some new construction that fits in quite nicely, and some other interesting odds and ends: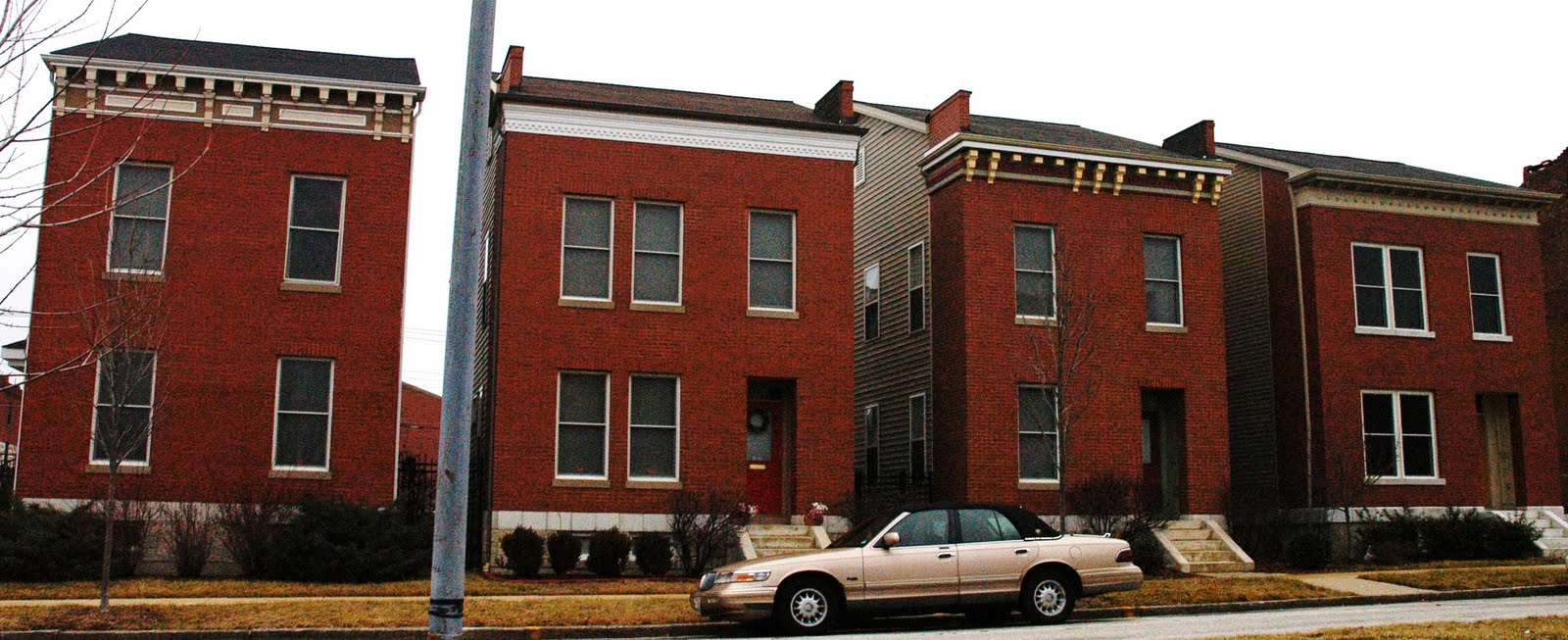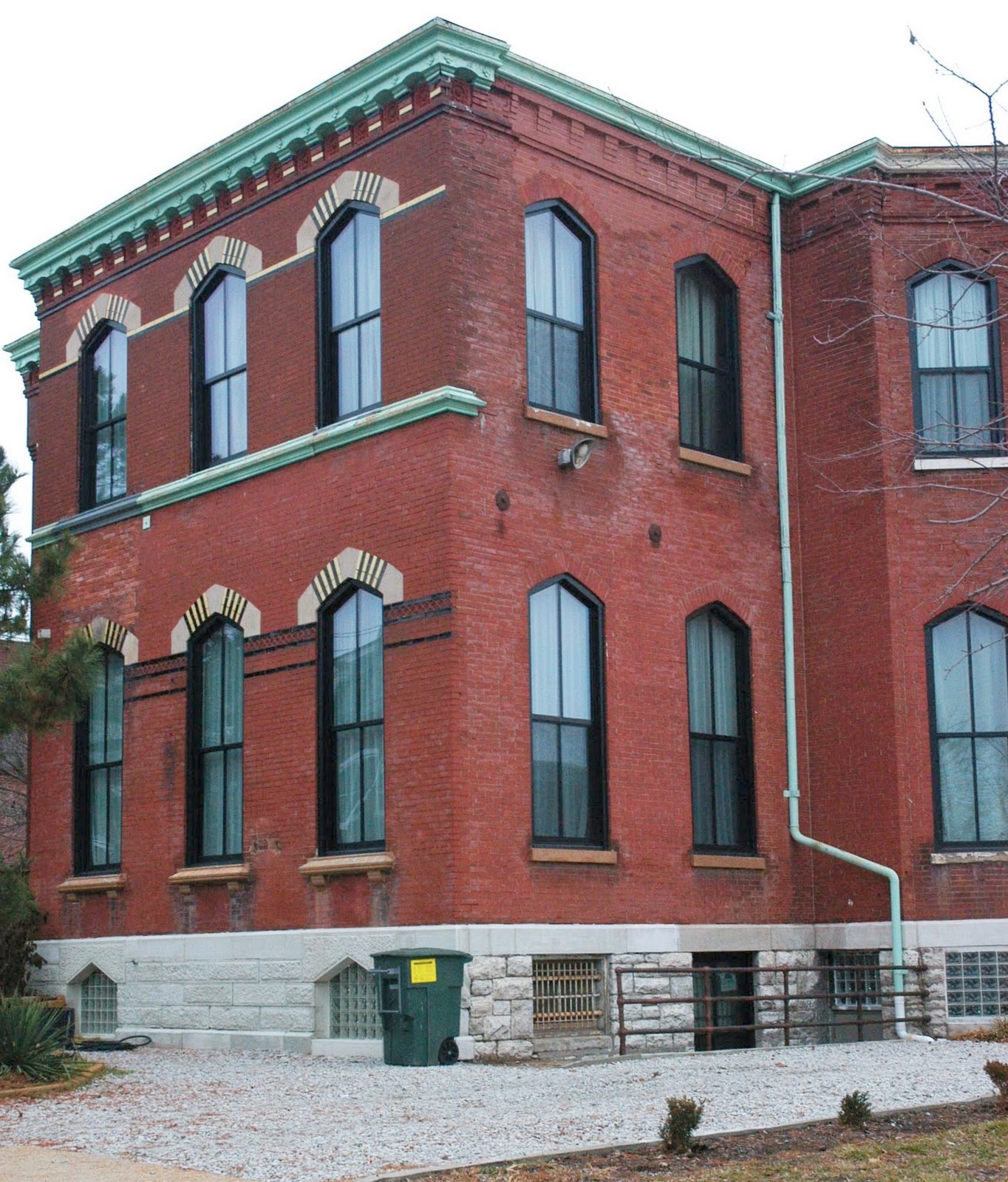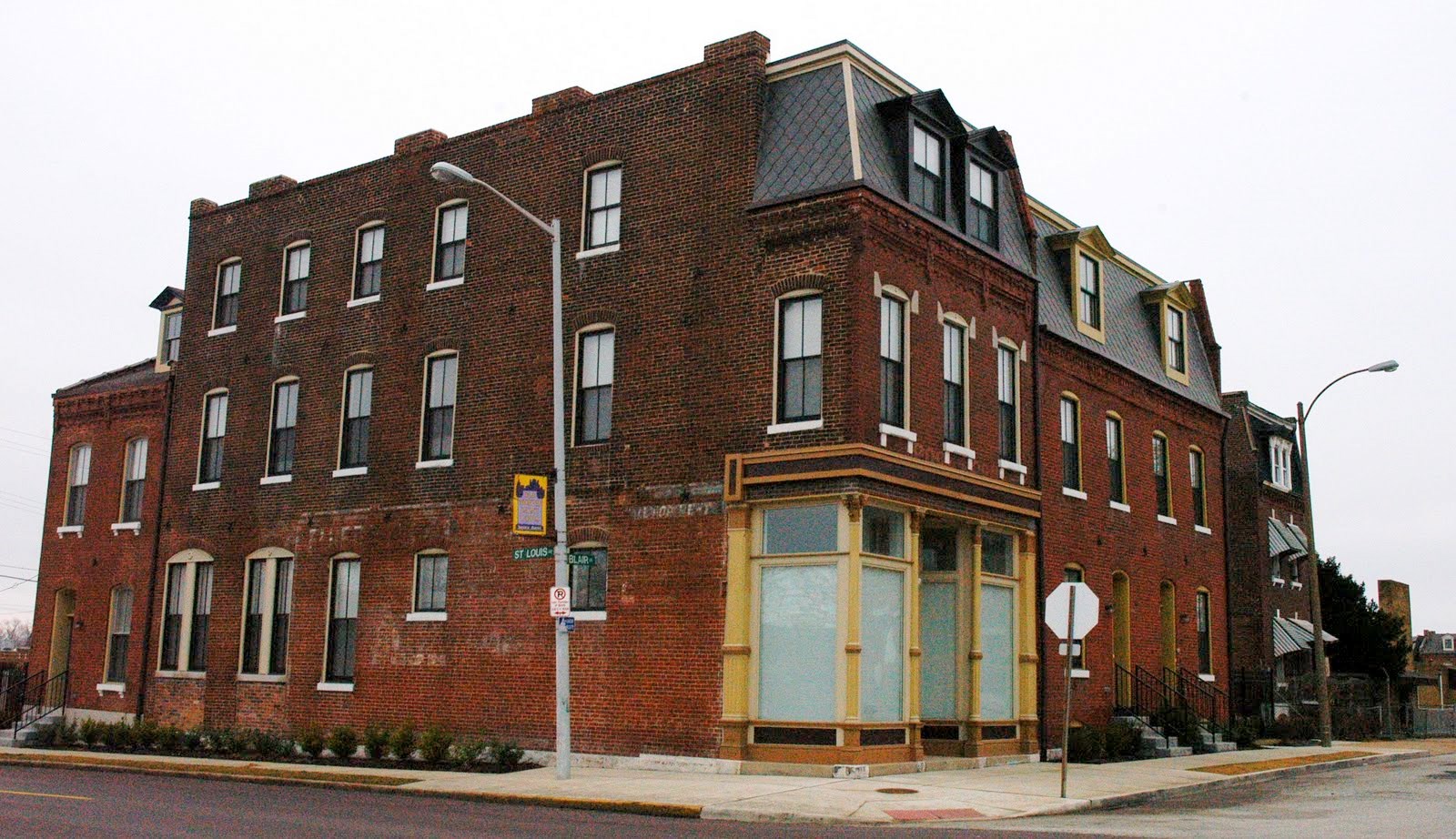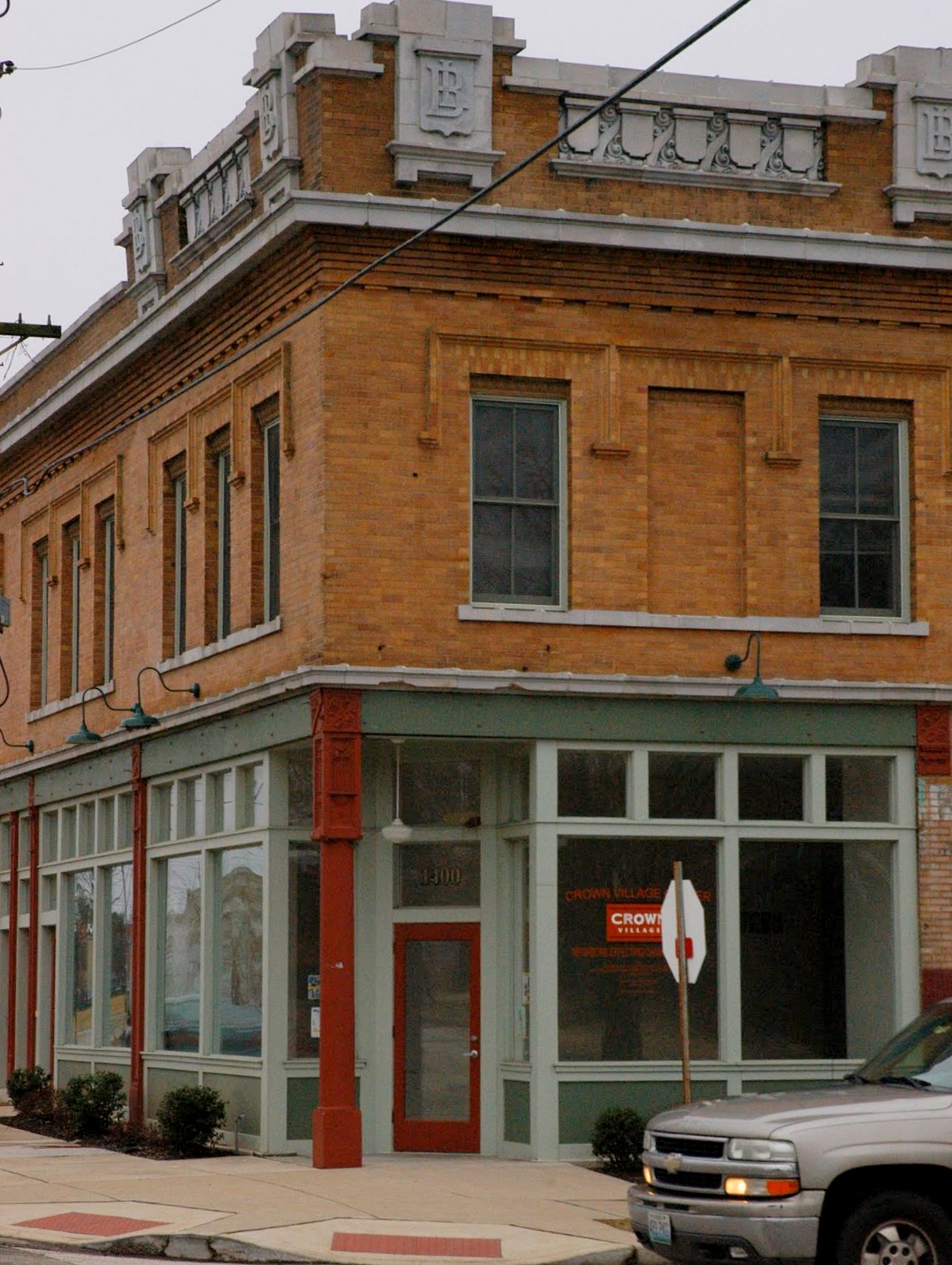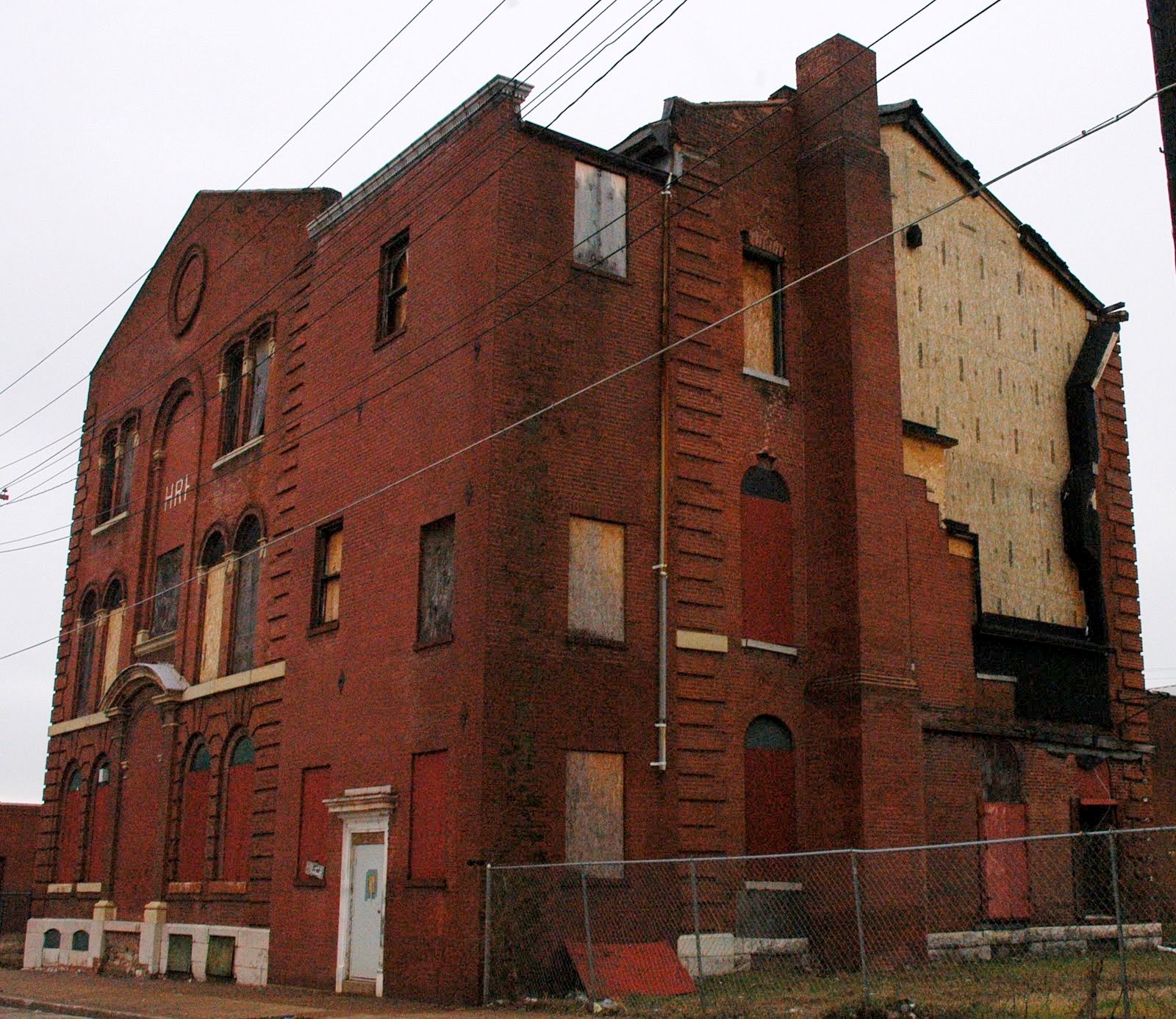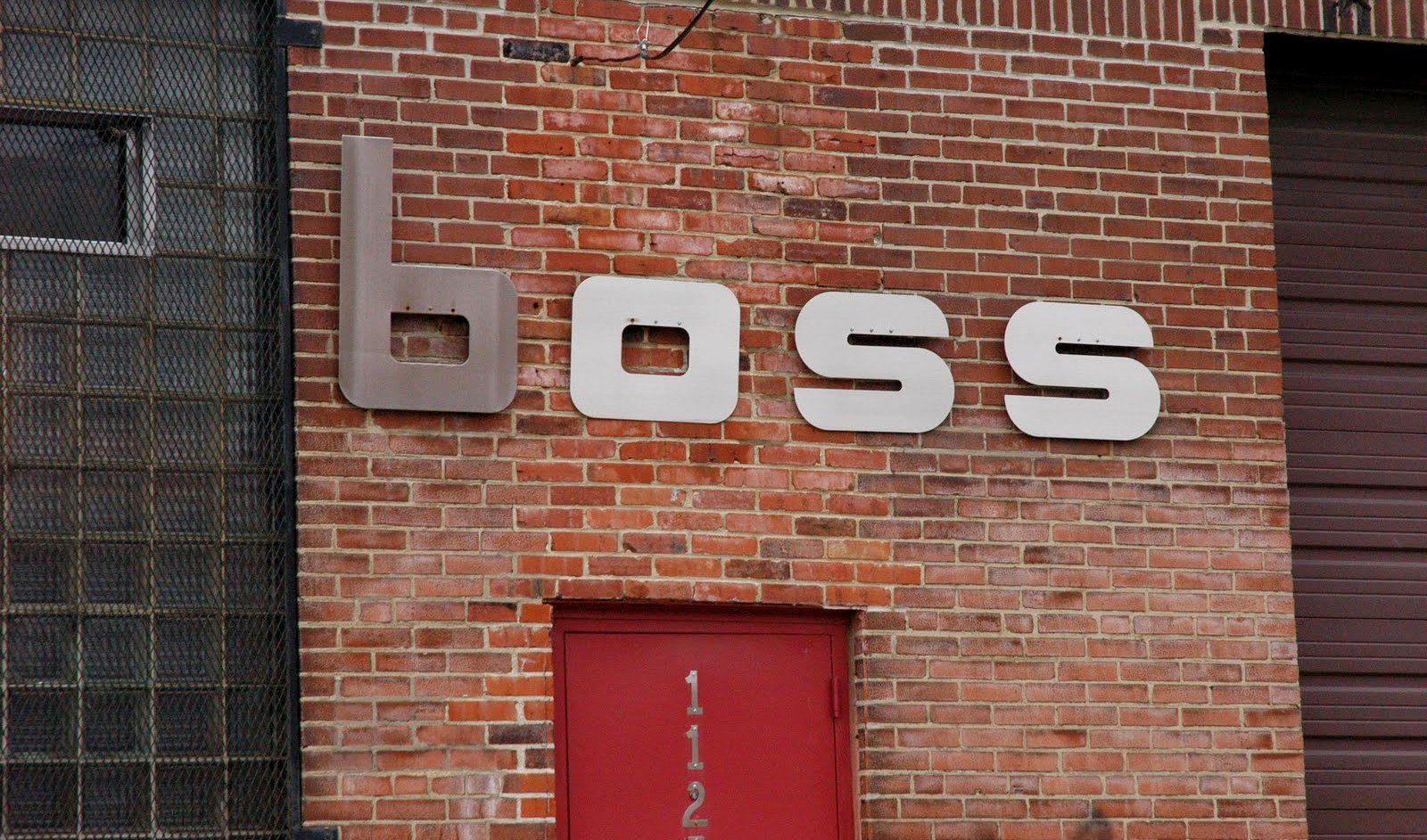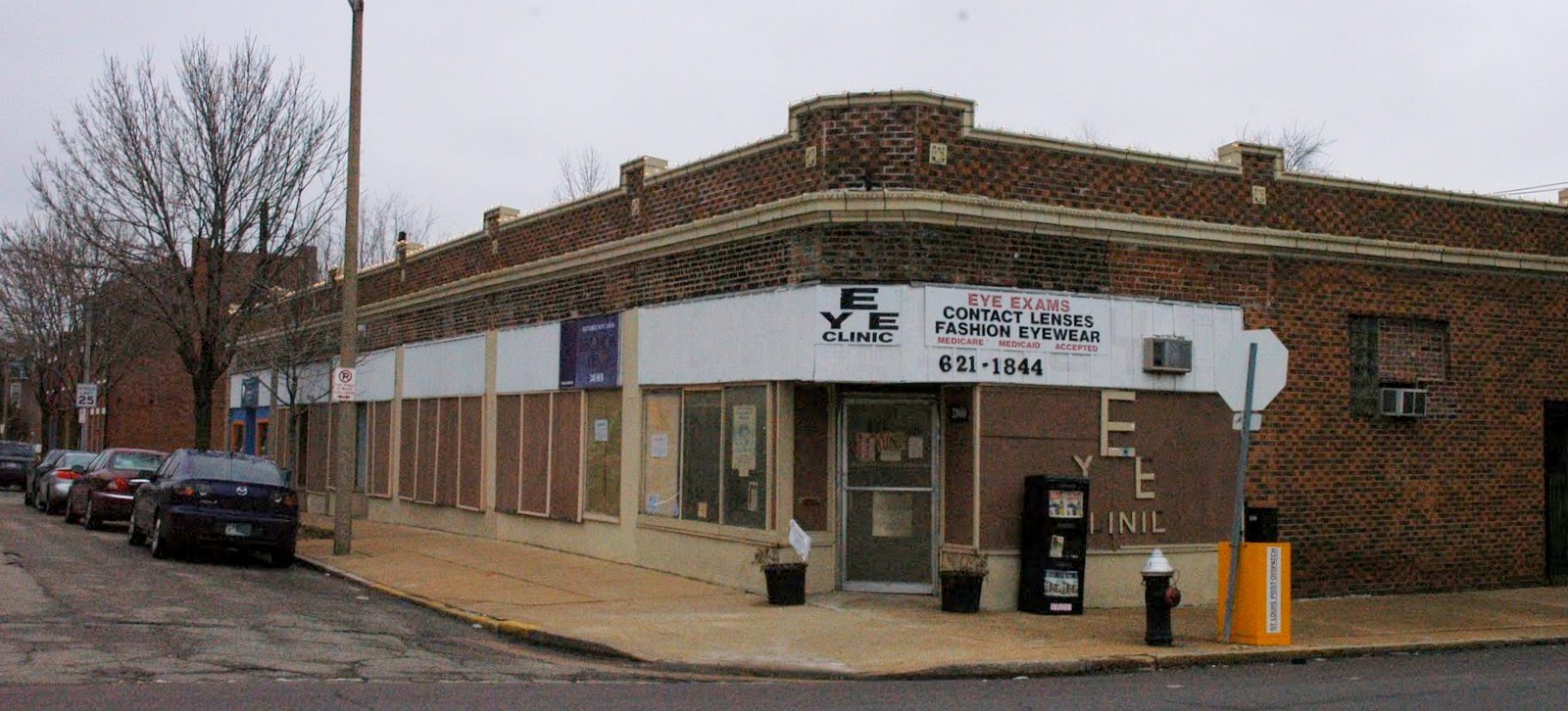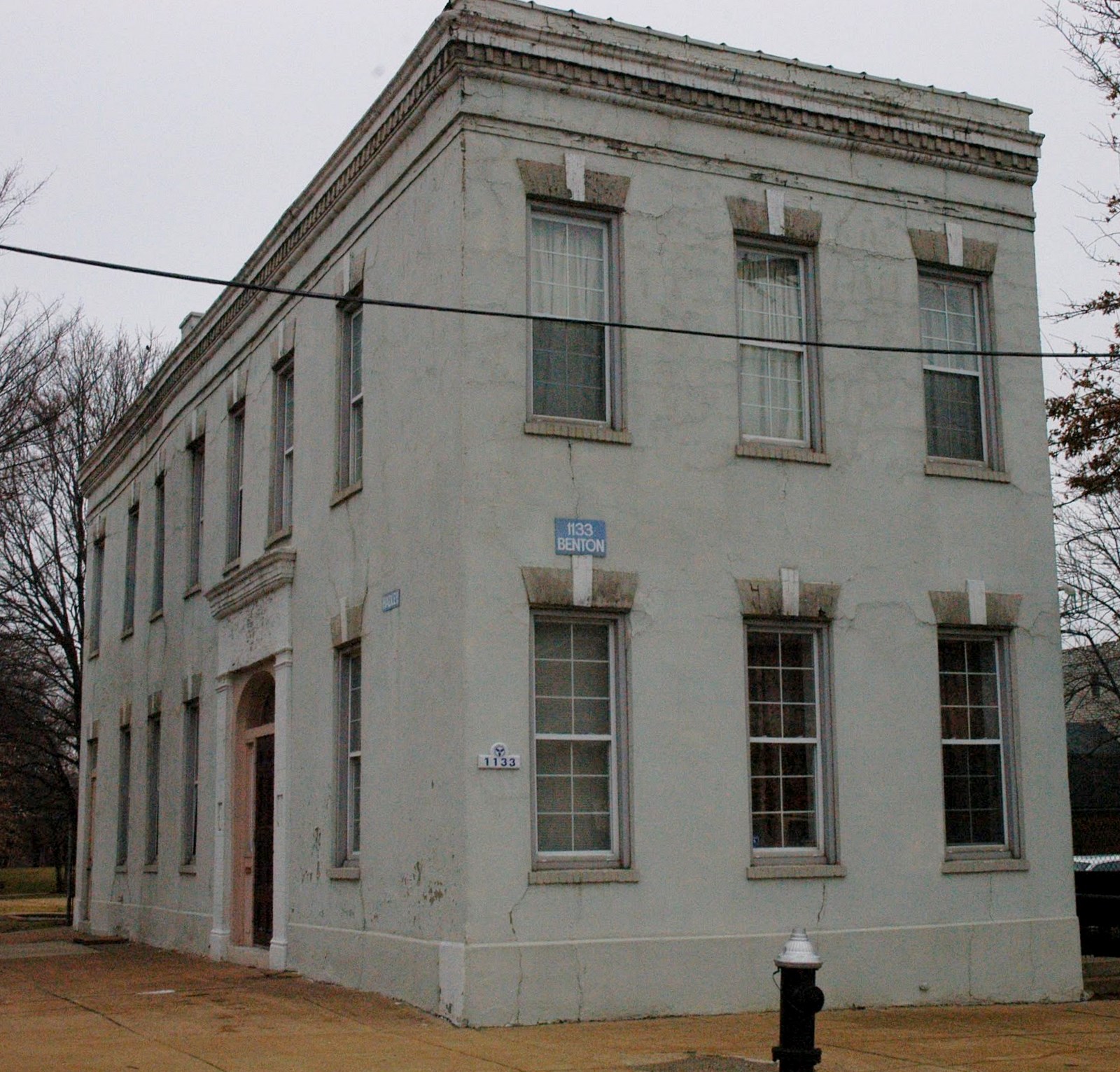 Population wise, ONSL took a beating from 1990 to 2000 losing 37% of its residents. 1,498 people called ONSL home in 2000, 27% white, 69% black (the north city neighborhood with the most racial diversity that I've visited so far). There were 1,036 housing units counted, 58% occupied, 42% vacant. Of the occupied units, 21% were owner occupied and 79% rented.
I expect these numbers to improve in the next round of census data. I expect many more good things to come in ONSL. Another great St. Louis neighborhood on the rise. Congrats to the work of the ONSL restoration group. Another good sign for ONSL is that there are 3 National Historic Districts within it's confines that were established in the 1980's (Mullanphy, Murphy Blair and SS Cyril and Methodius).