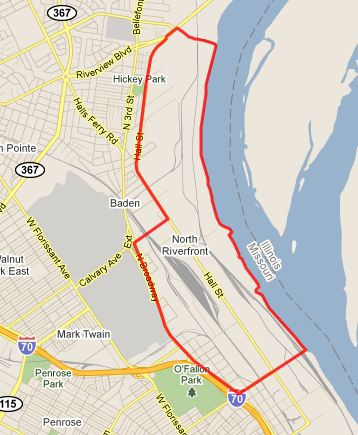 North Riverfront is a north St. Louis neighborhood bound by the Mississippi River to the east, Adelaide to the south, Hall/Calvary and Bellefontaine Cemeteries/I-70 to the west and Maline Creek to the north. I must admit, I got a little lost toward the north end of this neighborhood. When you pass under the train trestle on Broadway, the area is clearly labeled as the Baden neighborhood. The farthest north I'll show here was right around Blase Street.
The 2000 census counted 1,206 residents (65% increase over 1990 counts) of whom 79% were black, 21% white. Only 107 housing units exist of which 73% are occupied, split 53%/47% owner/renter. That doesn't seem right. 107 housing units @ 73% occupancy leaves 78 housing units; and with 1,206 residents, that is over 15 people per housing unit. I'm curious to see what housing units these are. Must be some big apartment complexes, right? Not that I could find. In fact there are very few houses or apartment complexes today that appear occupied. Maybe a lot has changed since the 2000 census.
The vast majority of structures are surface lots for trucking distribution and other operations. Metal scrap yards, recycling facilities, salvage yards and contemporary metal sheds housing businesses of all kinds. I tried to point out the areas with a little more character, so you won't get a real feel for what the neighborhood looks like…which is frankly quite bland. For instance the Dial Corporation has a huge facility that makes detergents; but it's really nothing special to look at. Another thing to point out is that much of the property in North Riverfront is private and access is a challenge. The best way to take in this "neighborhood" (really an industrial area) is from atop the hills of Calvary Cemetery or from the Riverfront Trail. If you haven't checked out the 10 mile asphalt Riverfront Trail, you must. It takes you right along the Mississippi River in some spots and and also skirts some impressive industrial operations allowing you sight access to some otherwise unattainable areas. A ride north of Downtown will serve as an important reminder that St. Louis is still a working river town.
Anyhow, here's some information from the city's neighborhood website:
Almost exclusively an industrial area, North Riverfront does not have any significant institutions, however, it is home to several large employers. Crown Cork & Seal, Dial Corporation, Kennedy Trucking, North St. Louis Plywood and Lumber, Metro Manufacturing and Company, Browning-Ferries Industries are but a few examples. Trailnet is a non-profit organization that has been very involved in developing this area. The organization's goal is to develop a scenic biking trail along the Riverfront within the city limits.
Operation ConServ has established a community-based, not-for-profit housing corporation to assist with the housing development of the Mark Twain and Walnut Park neighborhoods. The housing corporation is working with real estate agents and banks to be able to acquire, redevelop and sell or rent affordable homes.
Riverview Park offers great opportunities for recreational activities. The park is a flood plain which now includes a bike trail, parking lot, boat ramp, and pond. The few residential dwellings lie at the Western edge of the area consisting of primarily single-family frame homes. The remaining of the area consists of a remote industrial park that follows alongside the Burlington Northern Railroad and the Mississippi River flood wall.
Development of a longer biking trail, extending from the Northernmost city limits to the Southernmost city limit, will offer a unique form of urban recreation to many city and county residents. Much of this area offers open space that extends to the wooded edge of the river and will greatly benefit from further development of the area.
Frankly, this isn't a very impressive part of town. The Near North Riverfront has way more eye candy and history to take in. Anyhow, here are some industrial scenes, both past and present that caught my eye on a cold, snowy winter's day in North Riverfront: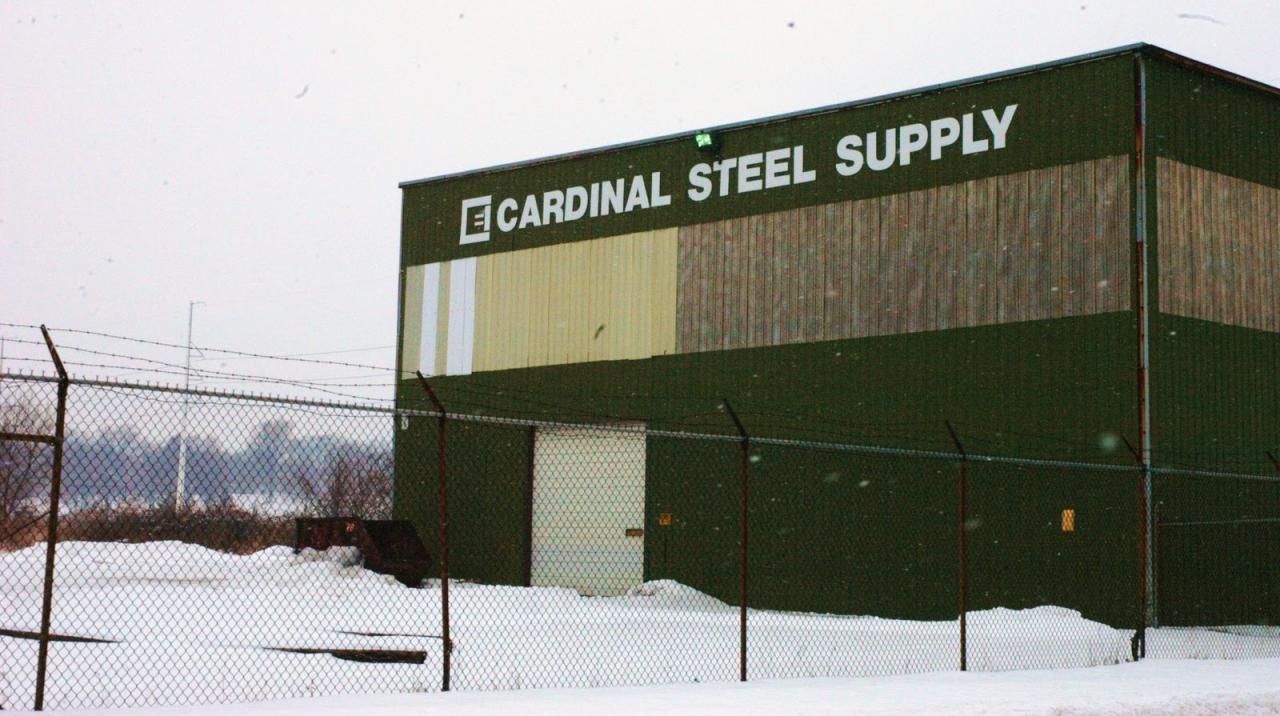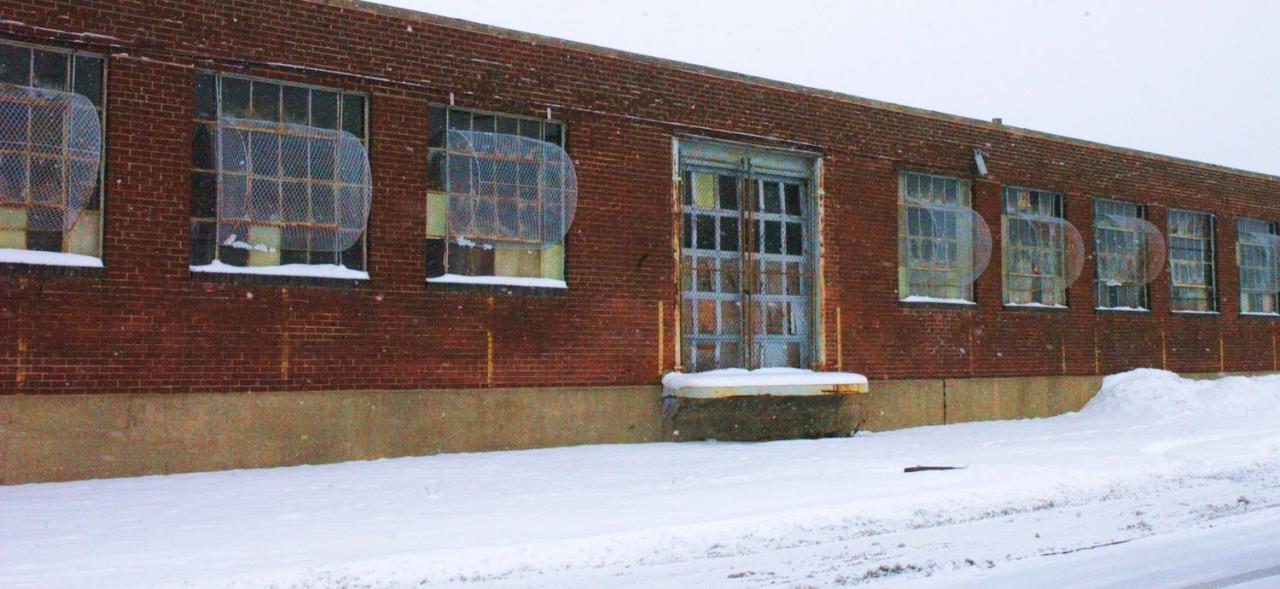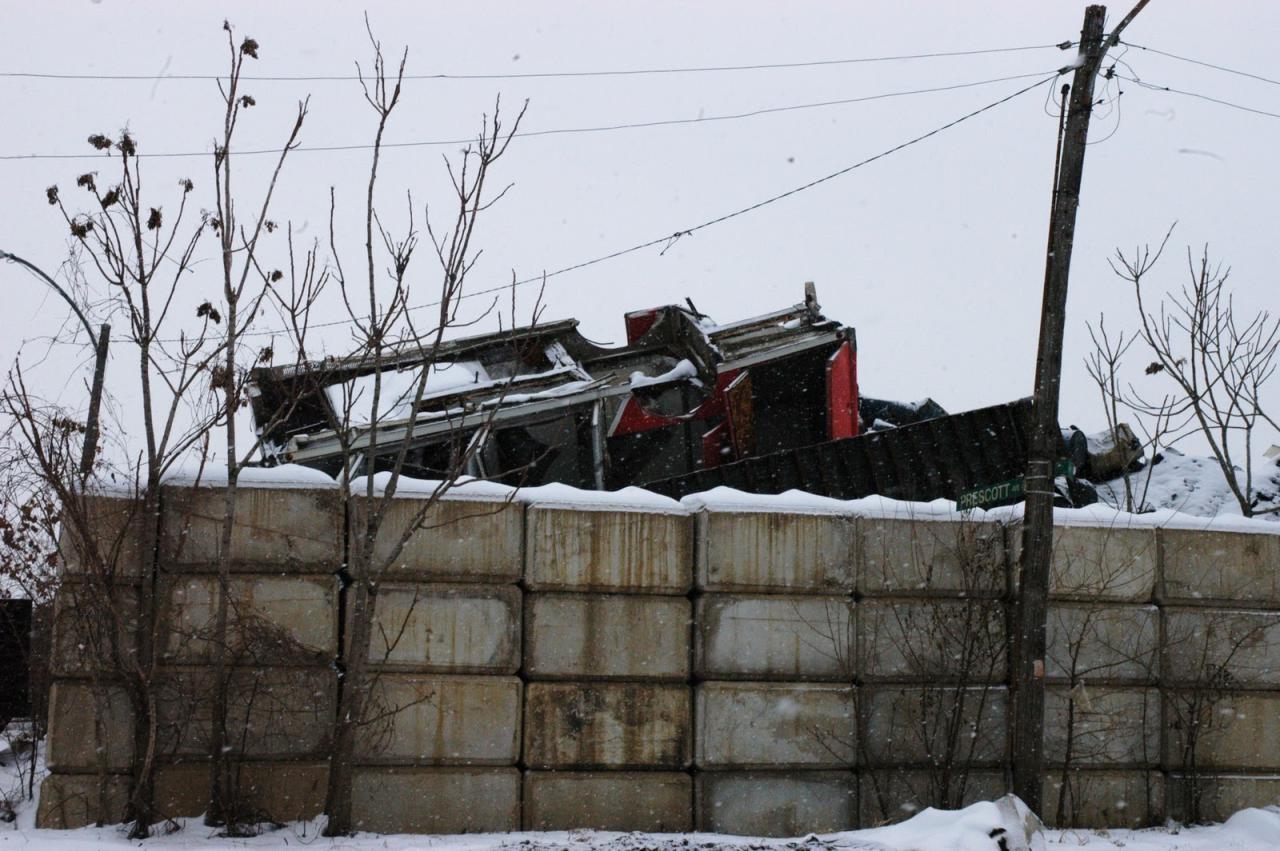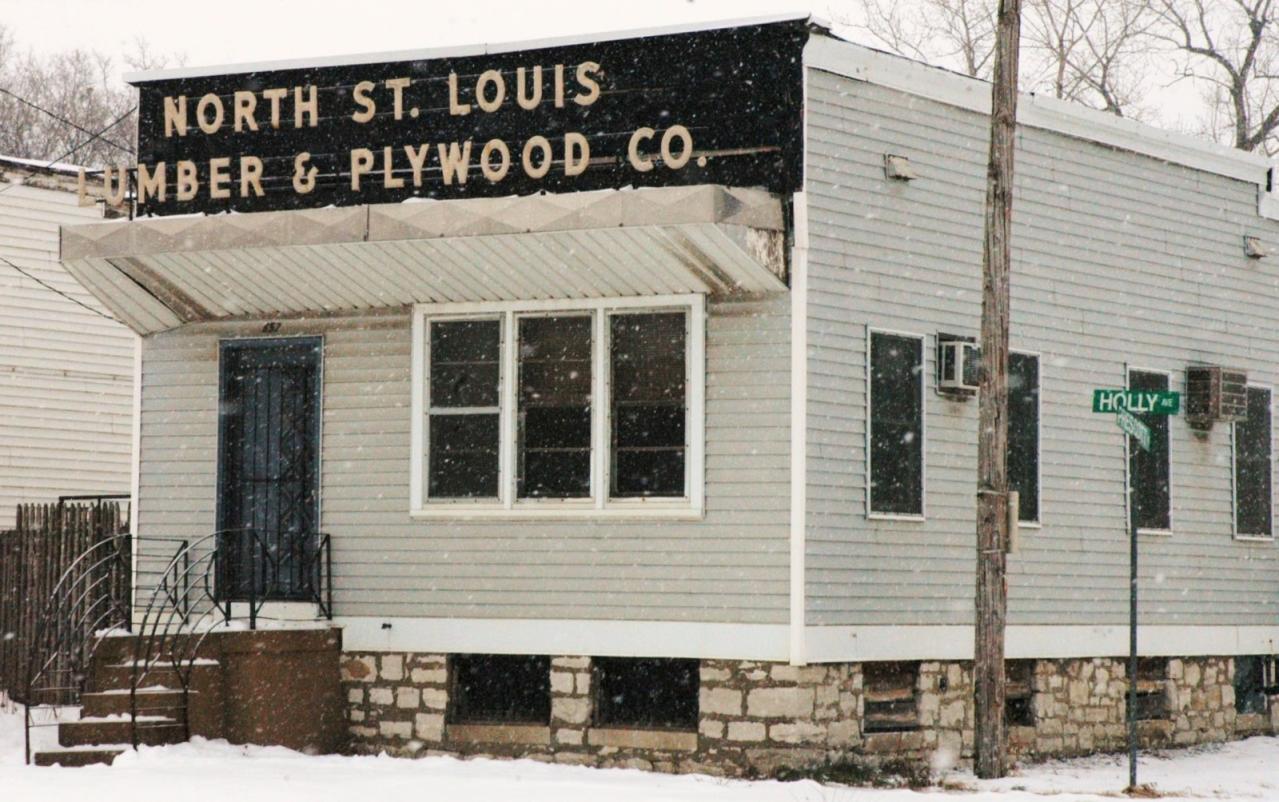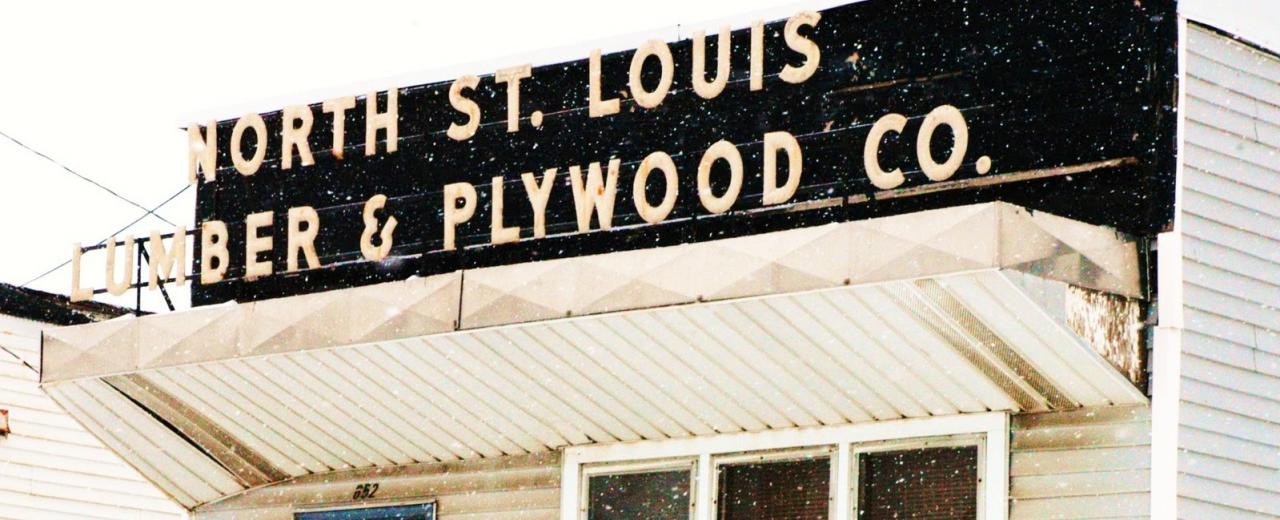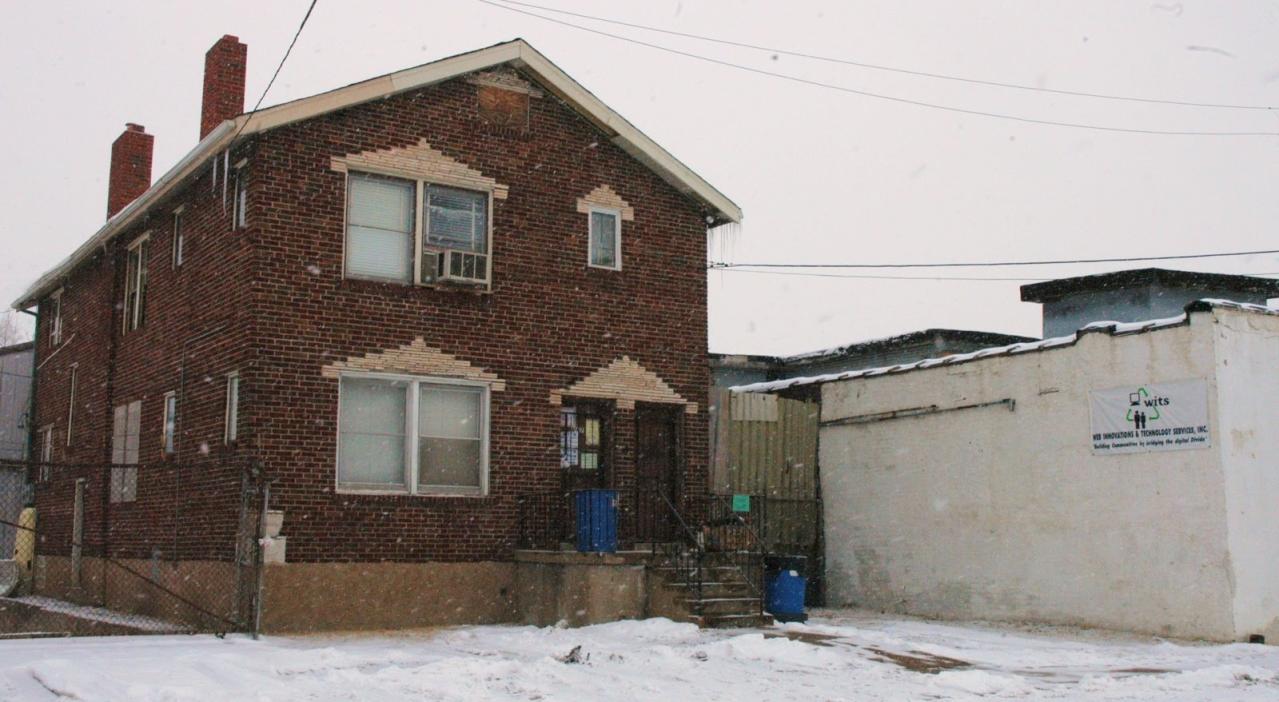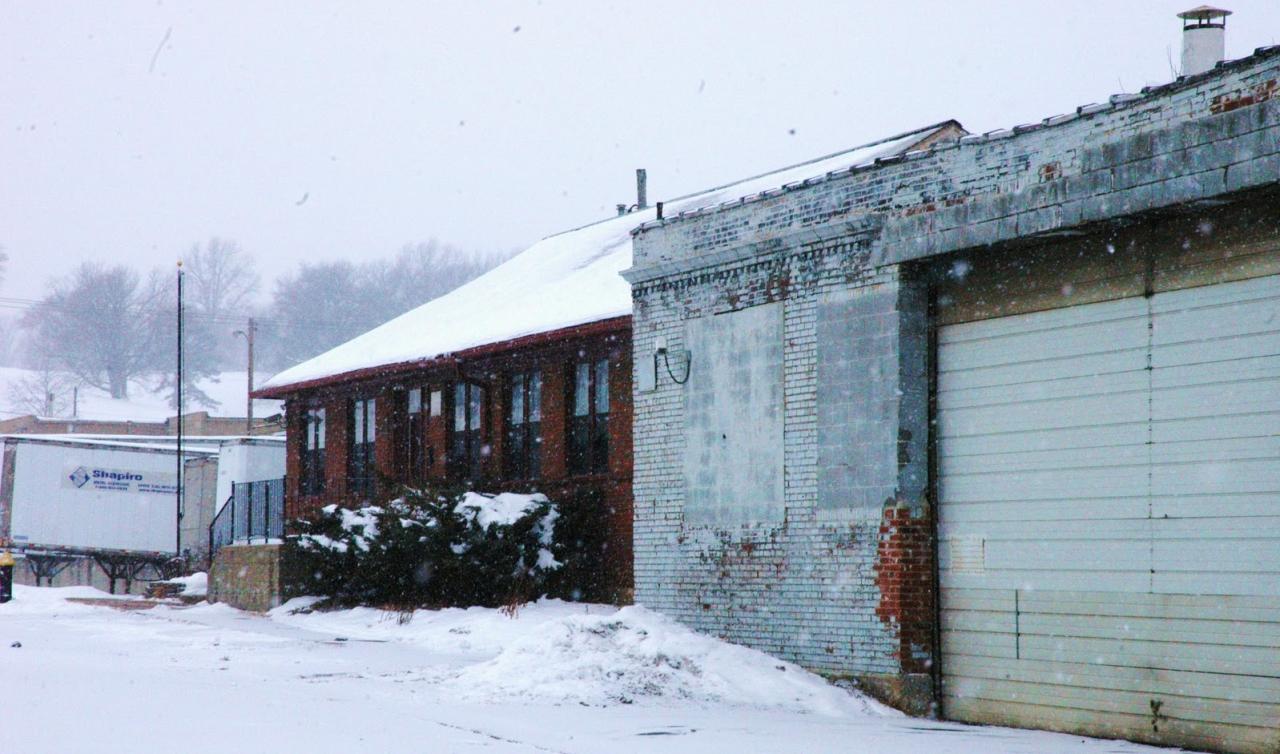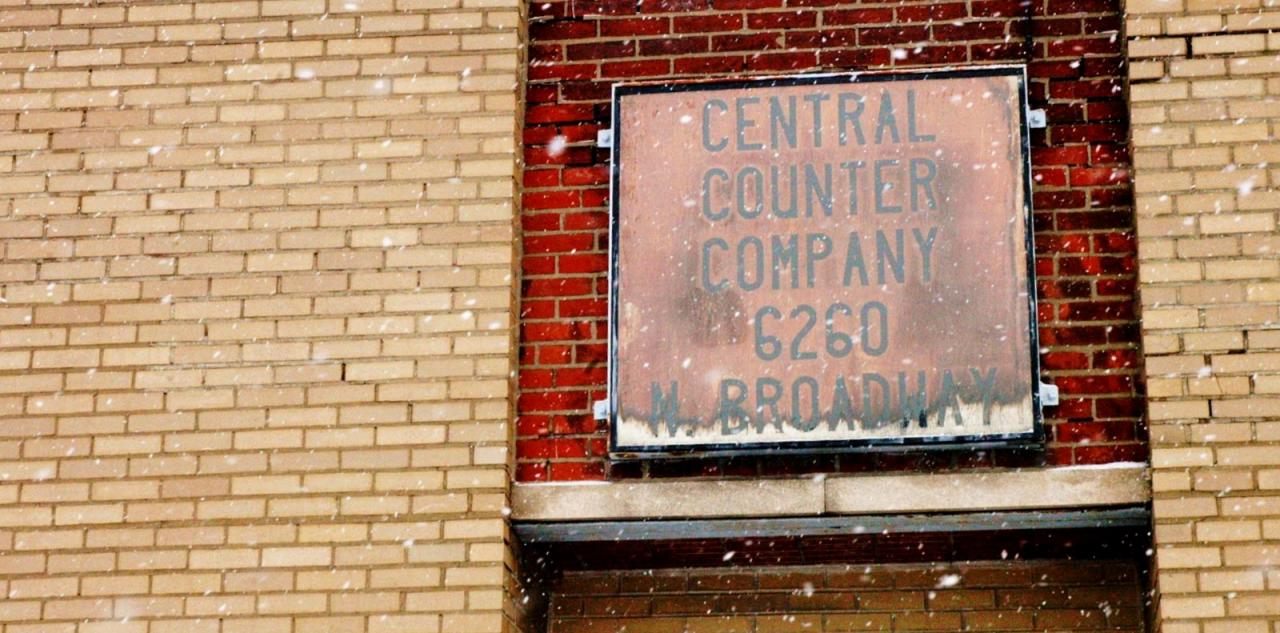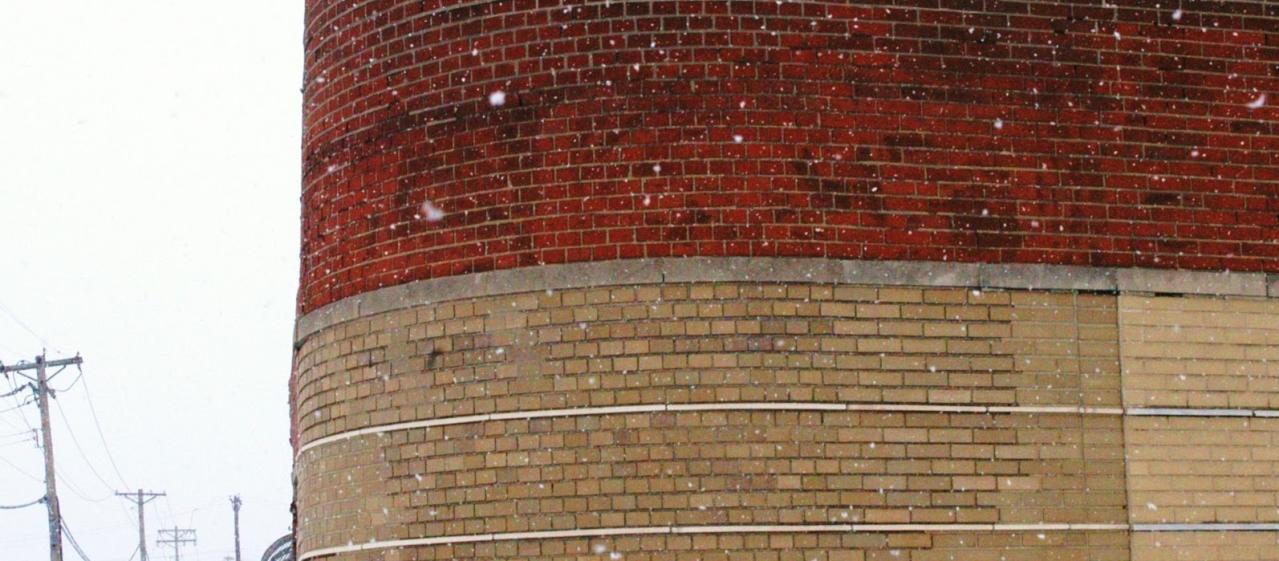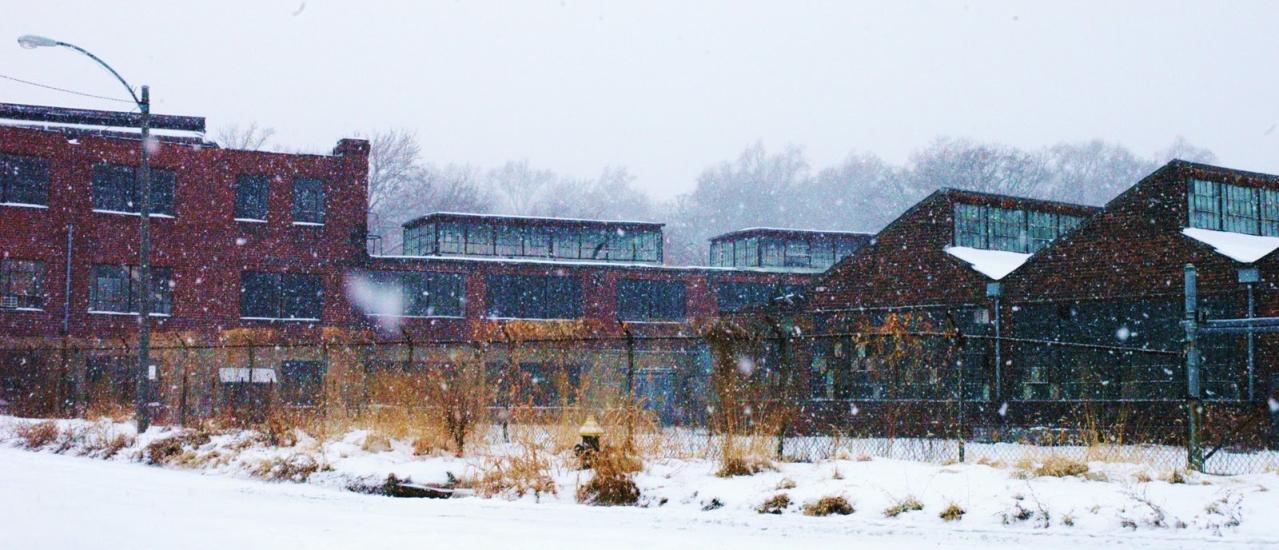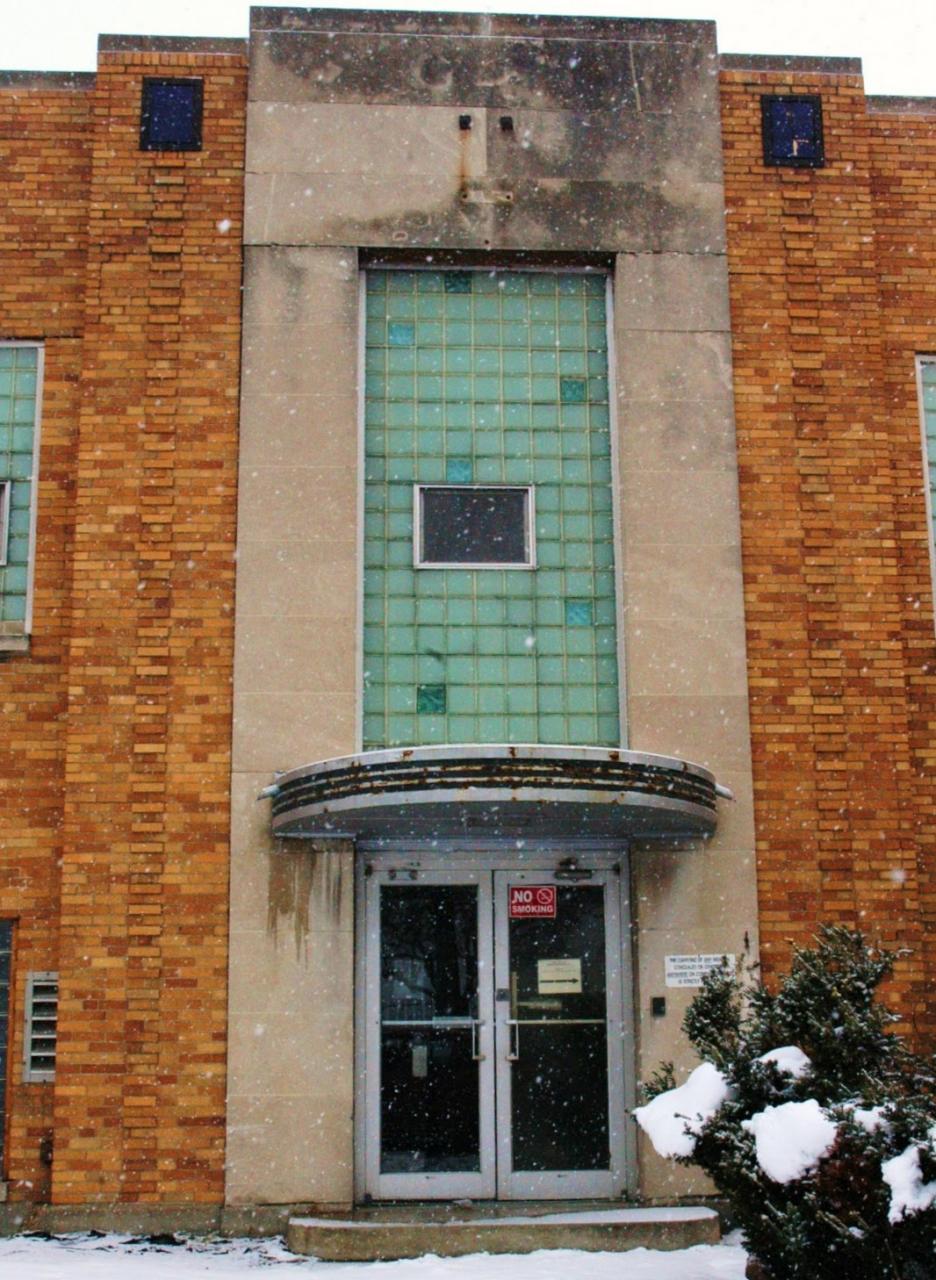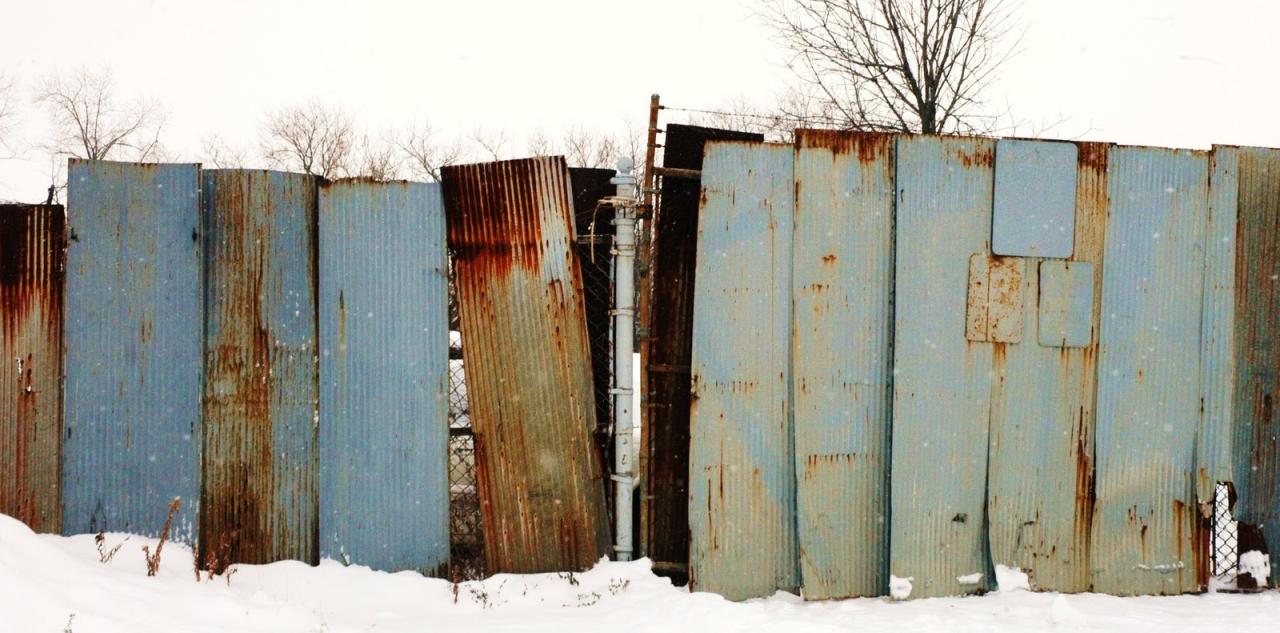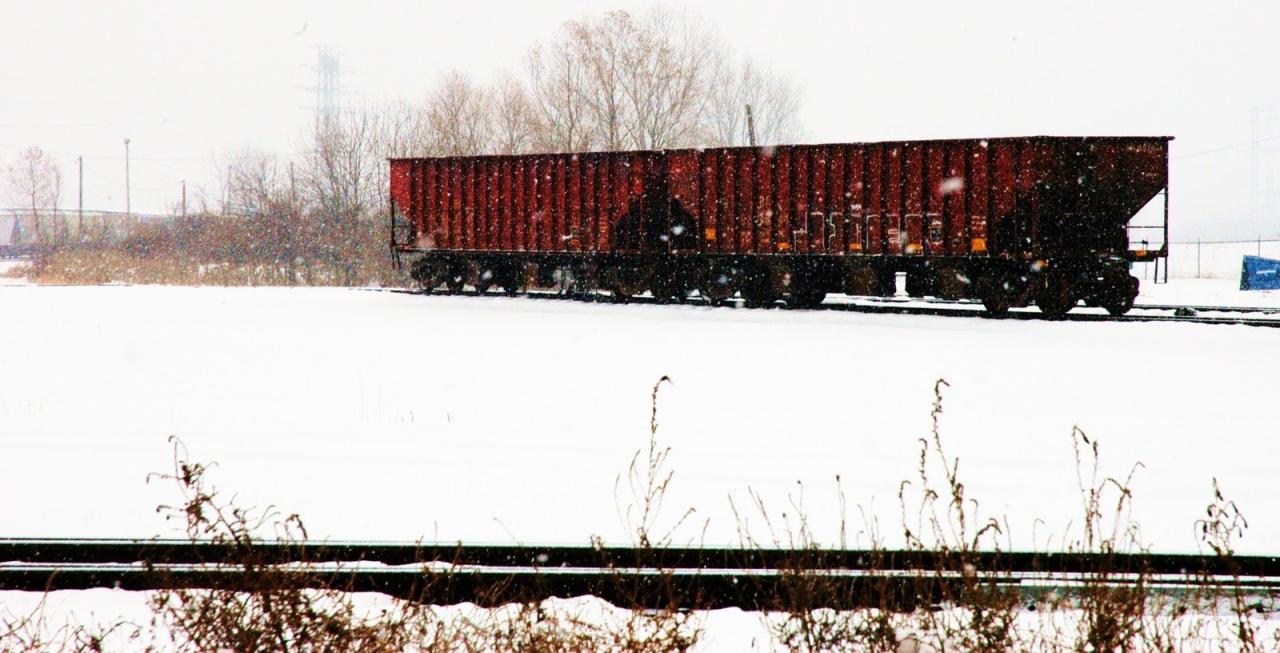 No, and I mean NO, neighborhood in St. Louis is without watering holes to serve the needs of the local workers/residents: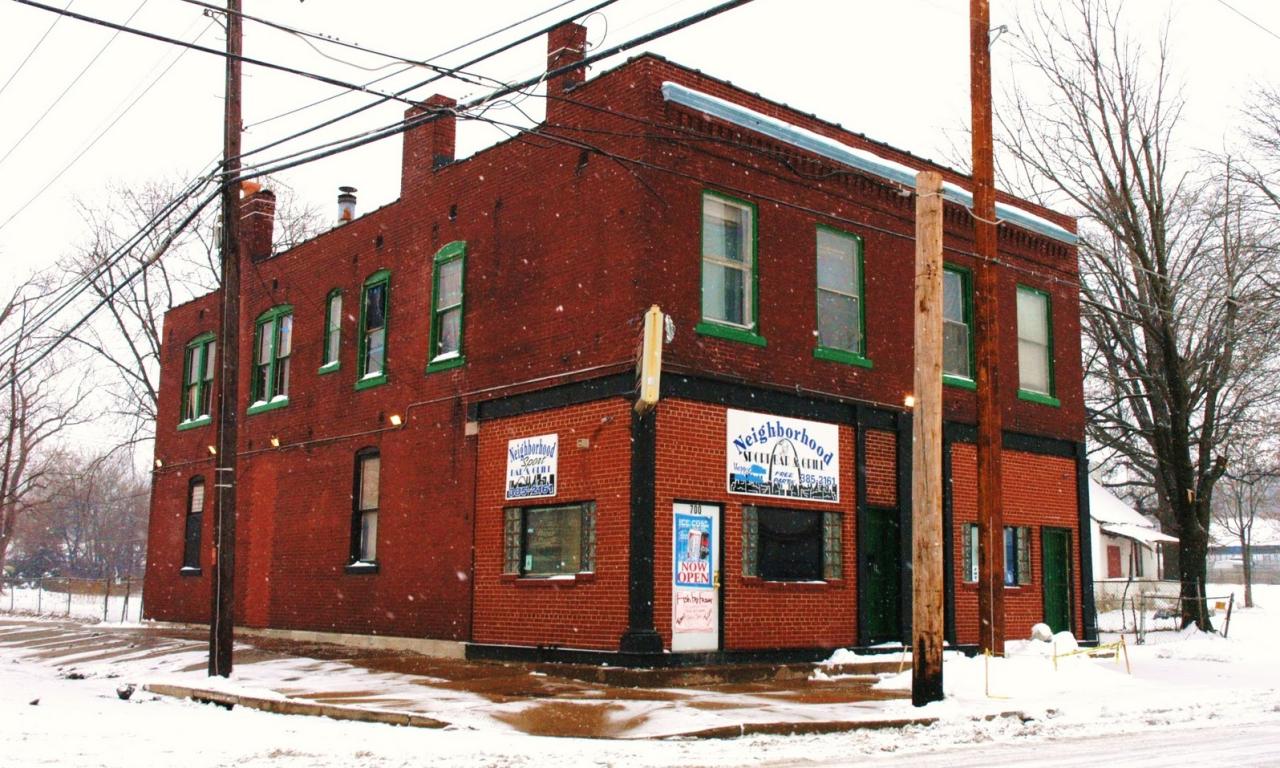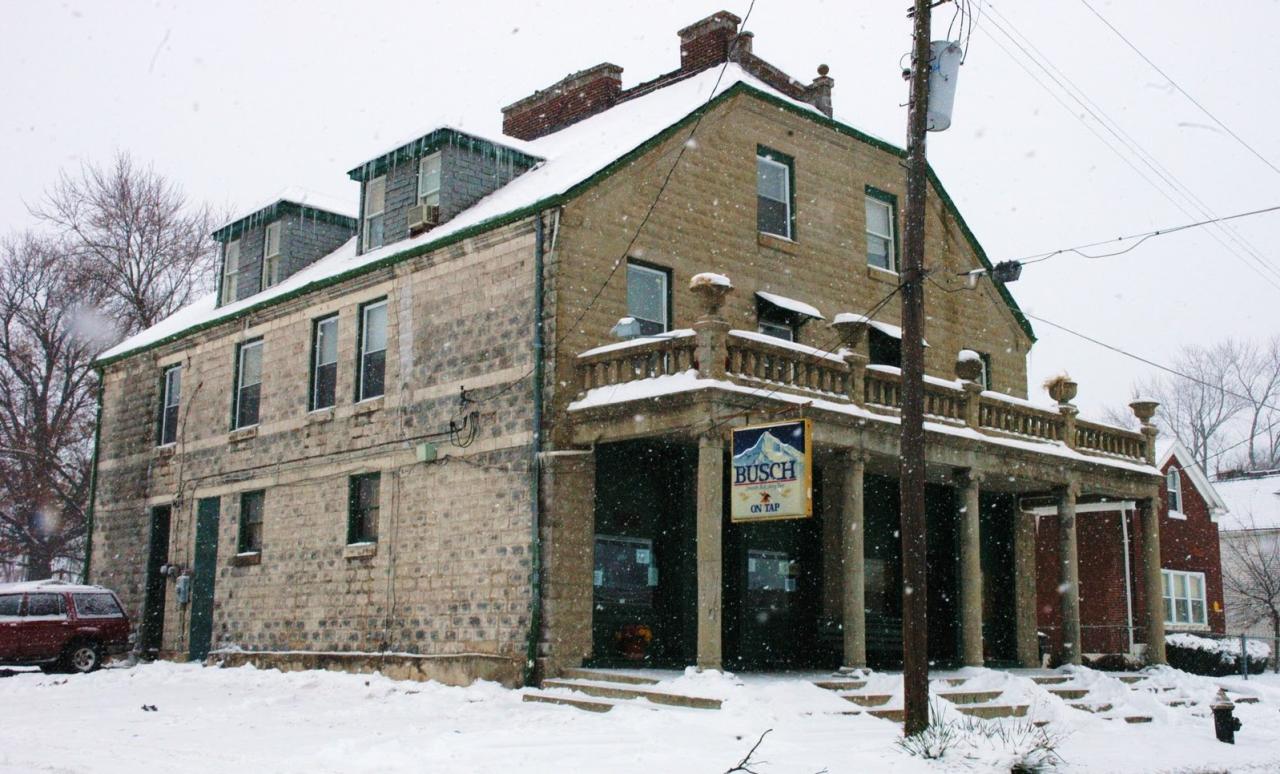 There are homes sprinkled throughout the area, mostly abandoned: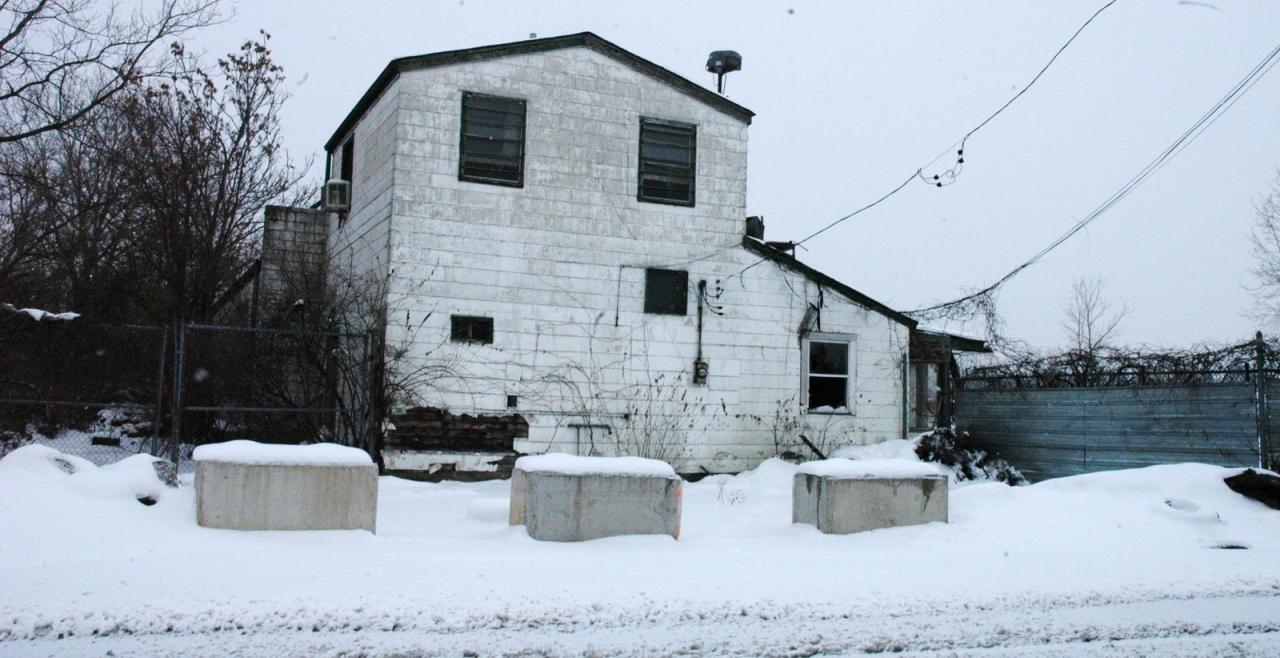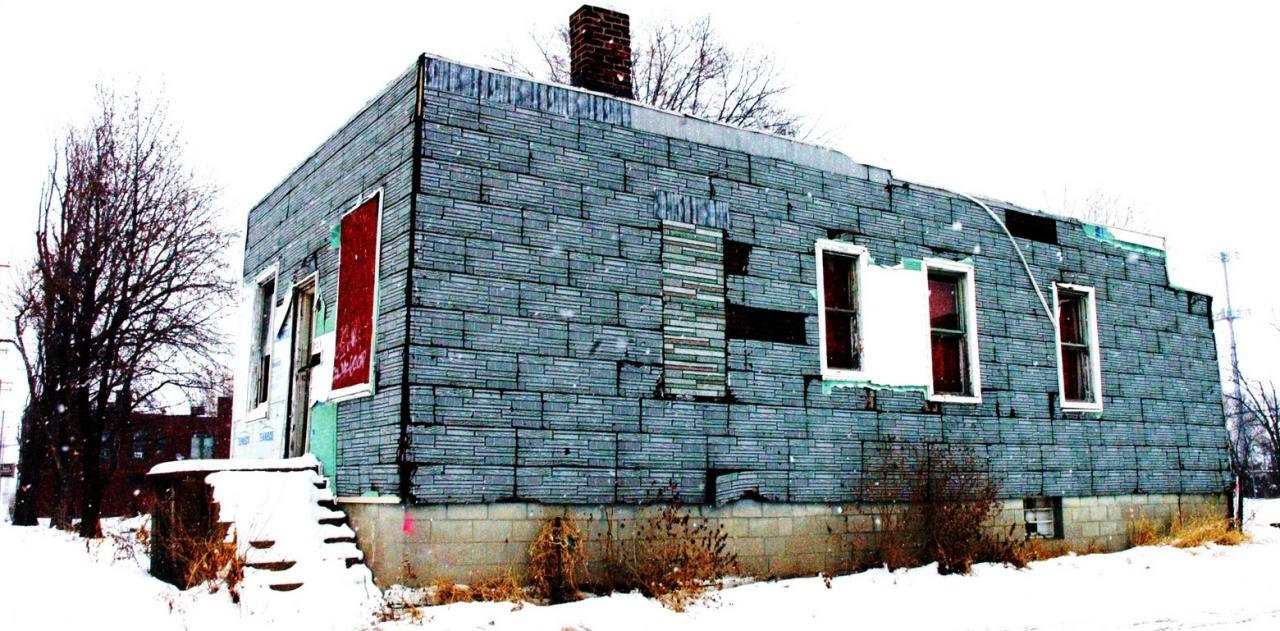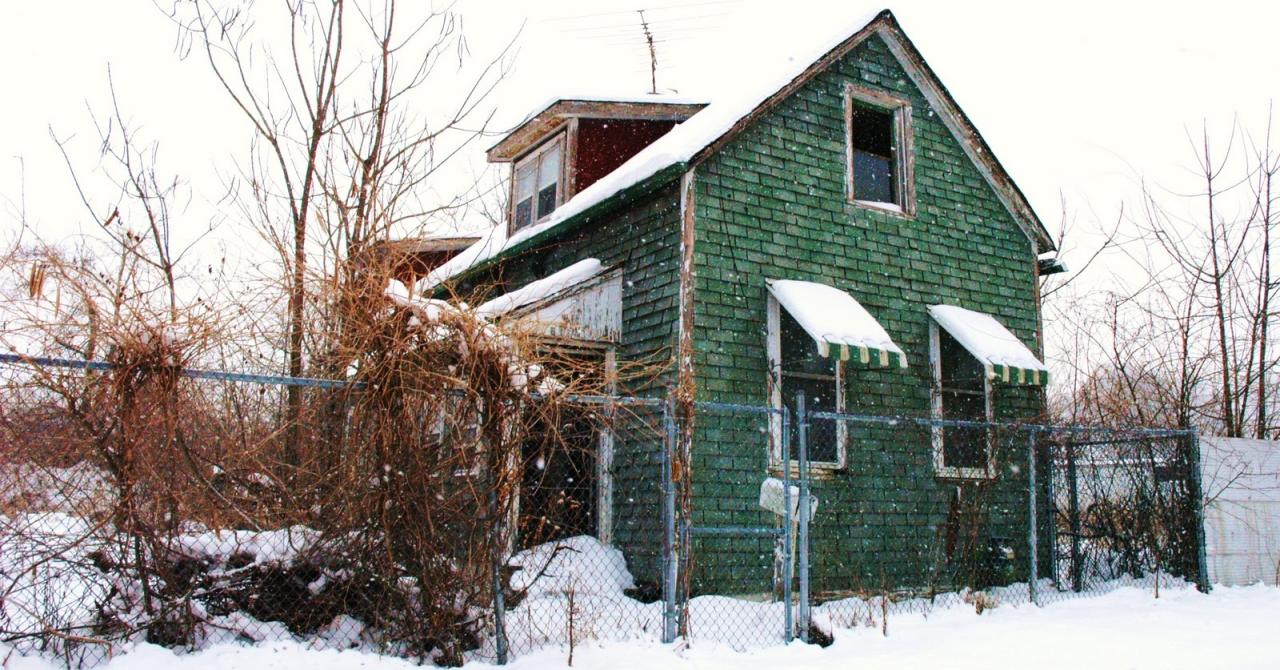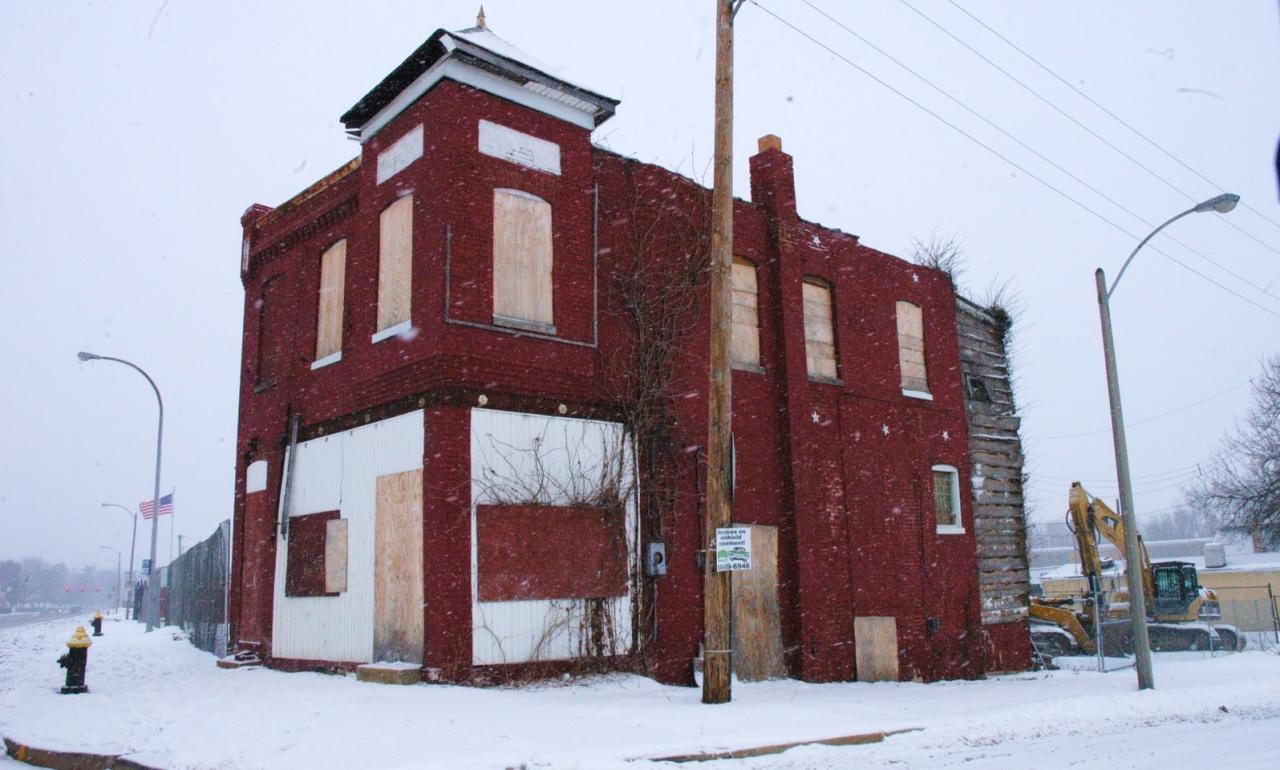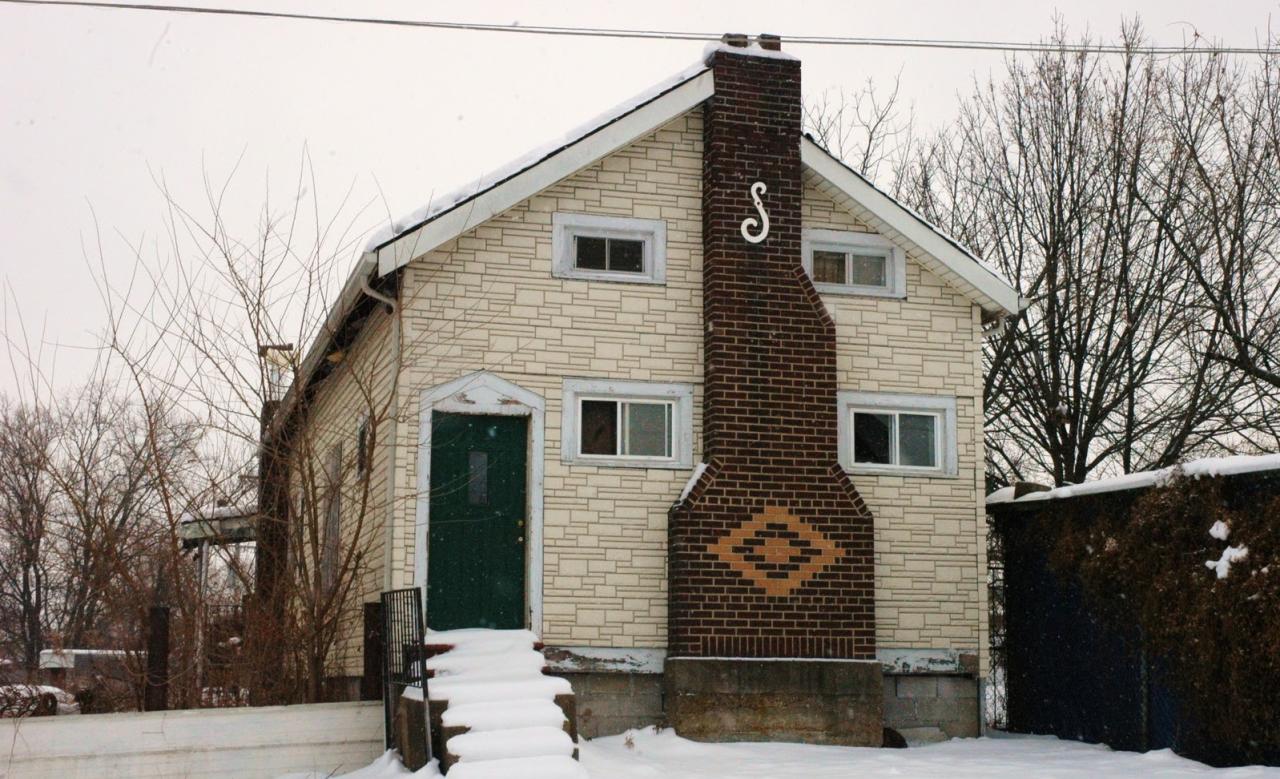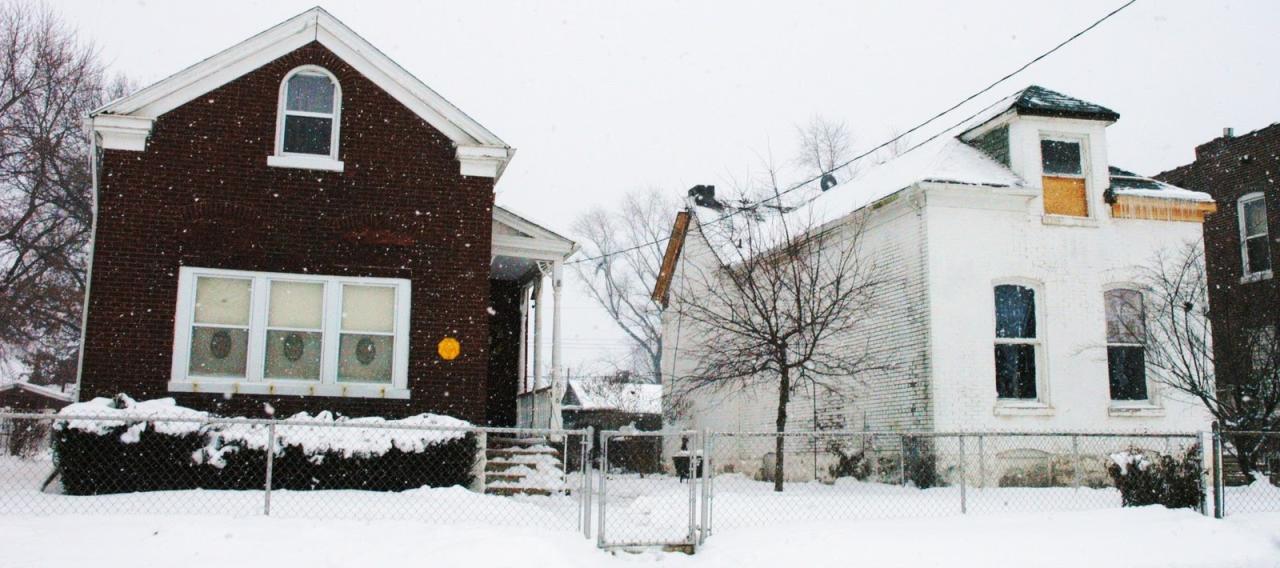 The Adelaide bridge from I-70 to Hall Street skirts the southern border of North Riverfront and hugs a former toiletries, cosmetics and perfume warehouse: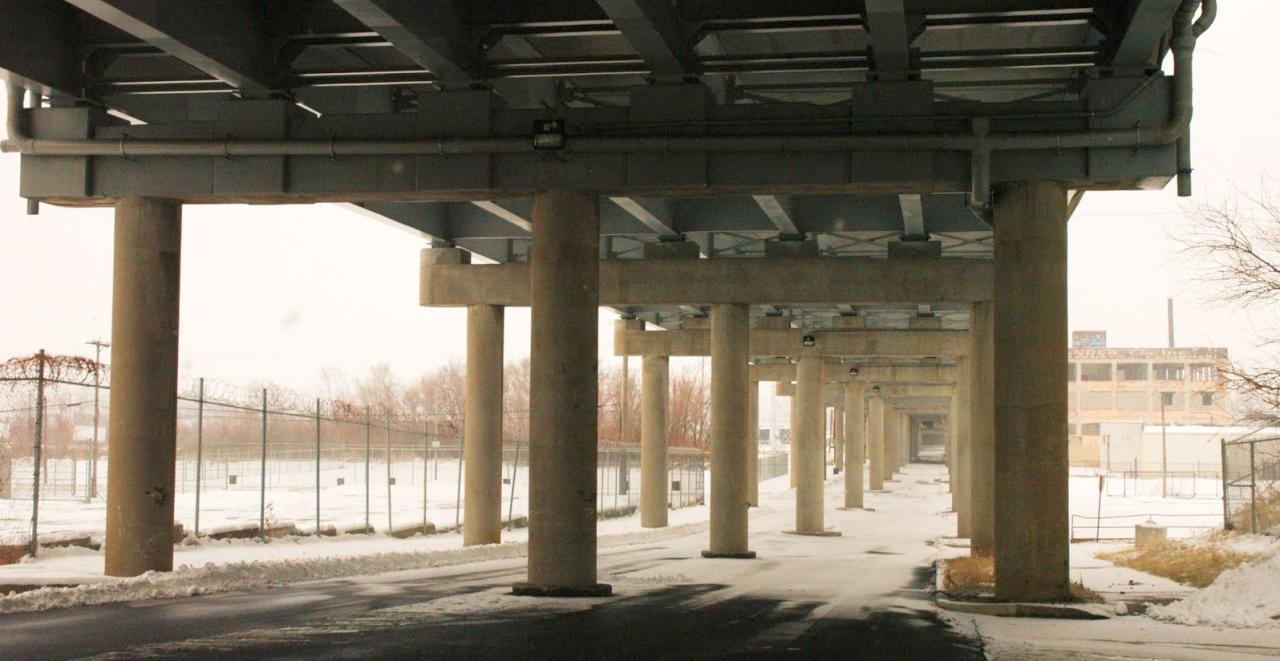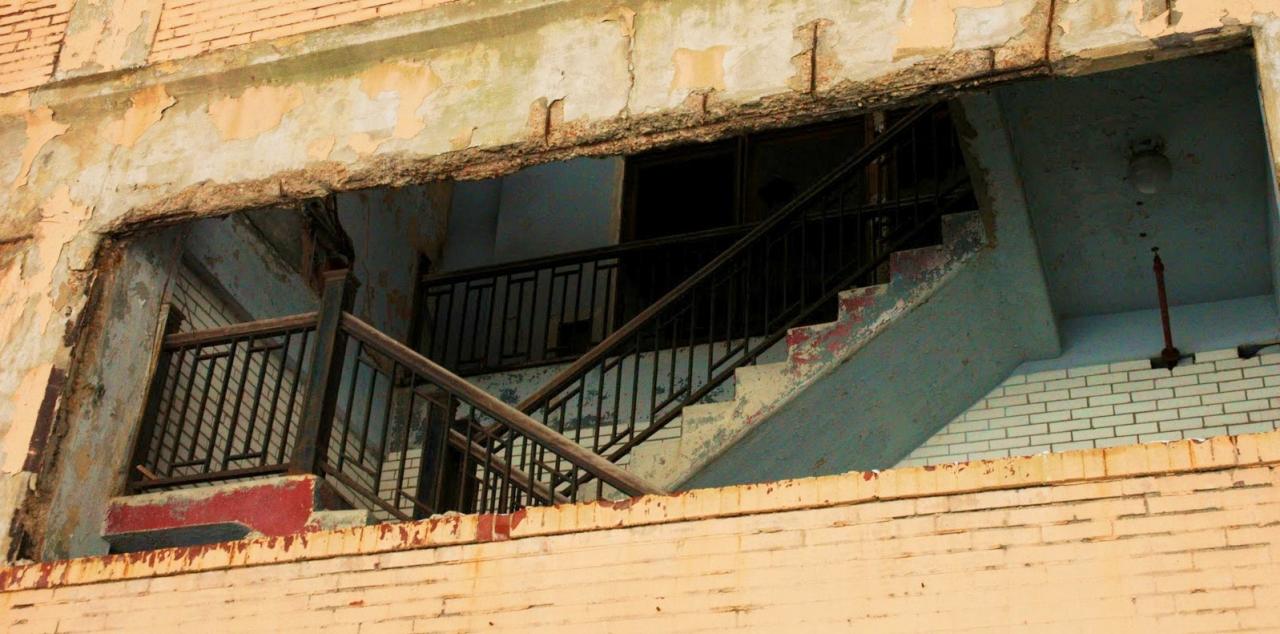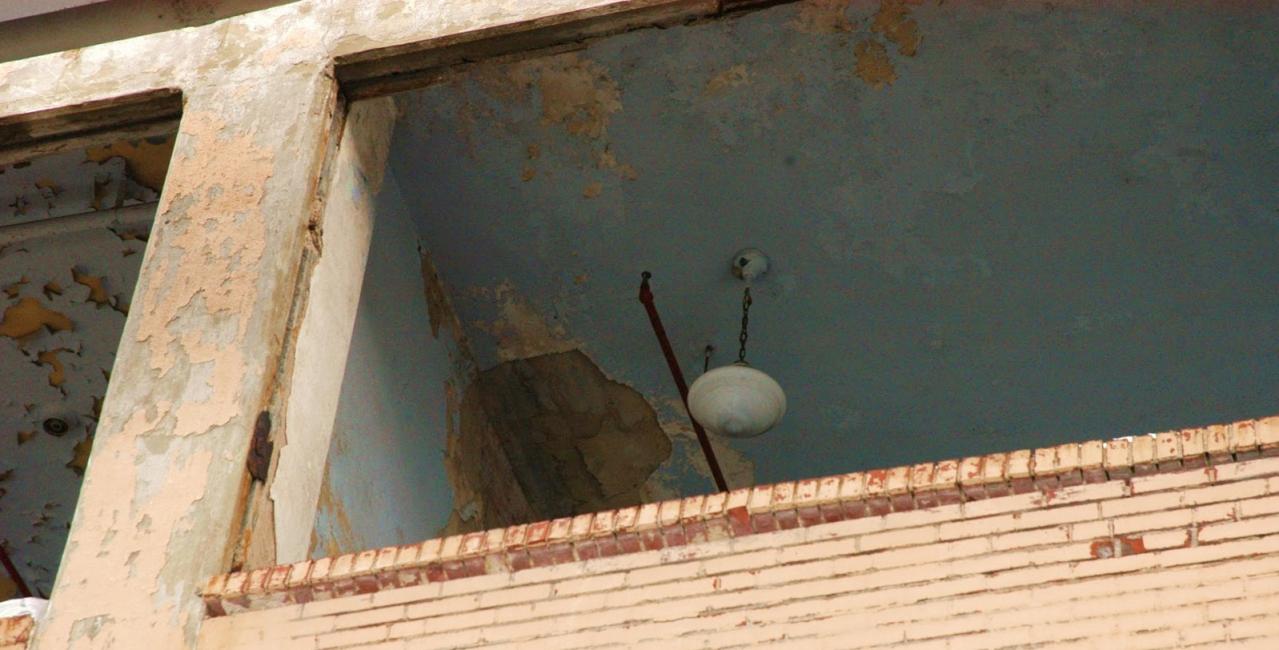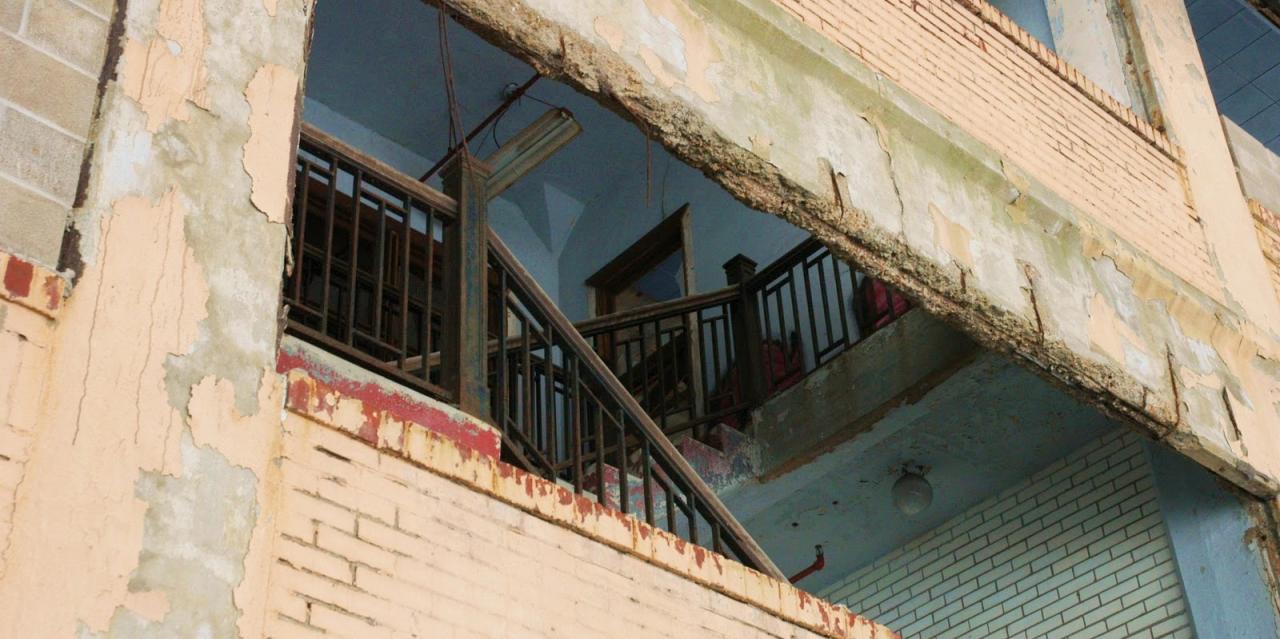 There is a City Medium Security Jail here between Hall Street and the River: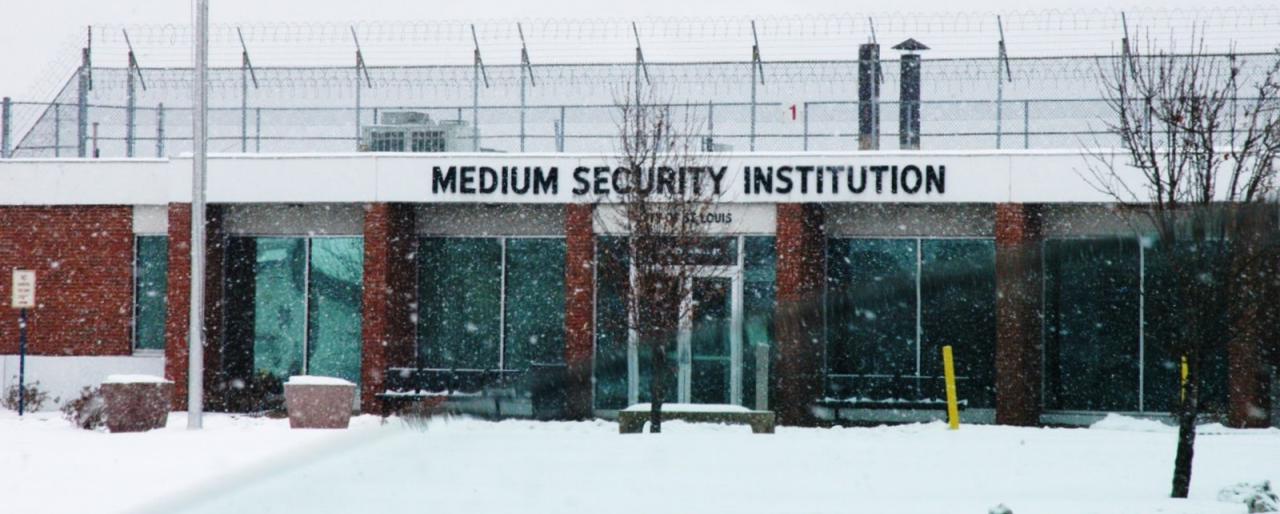 And some signs and other stuff that caught my eye: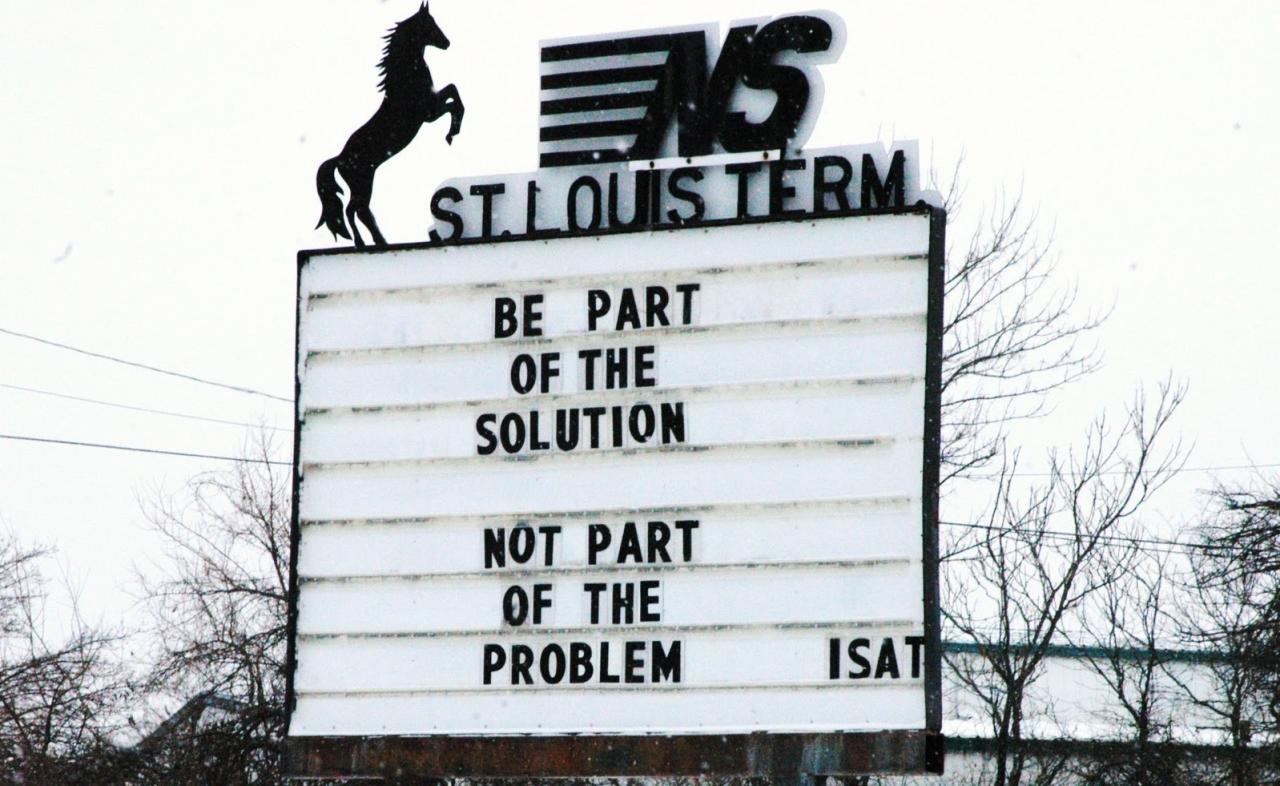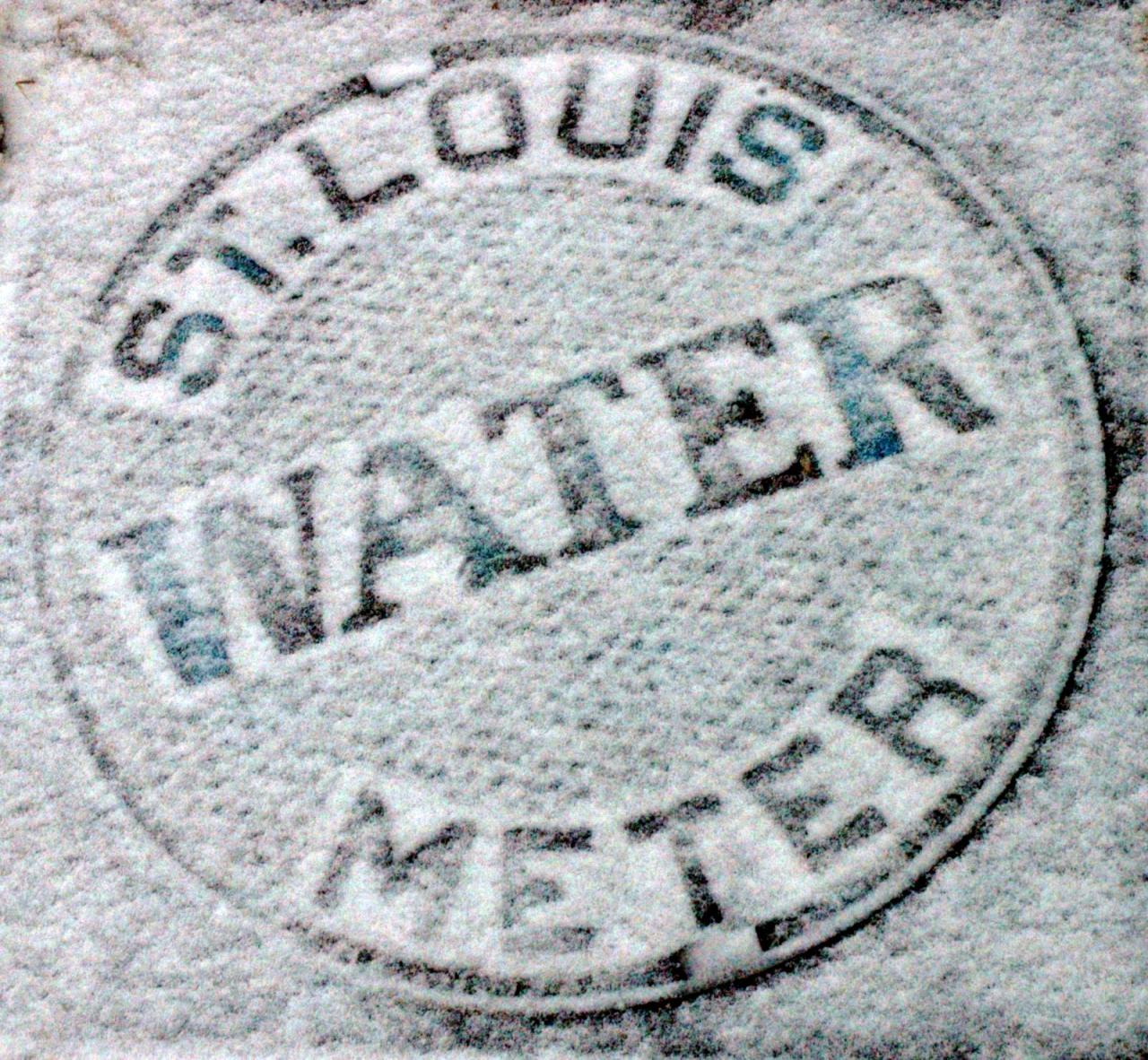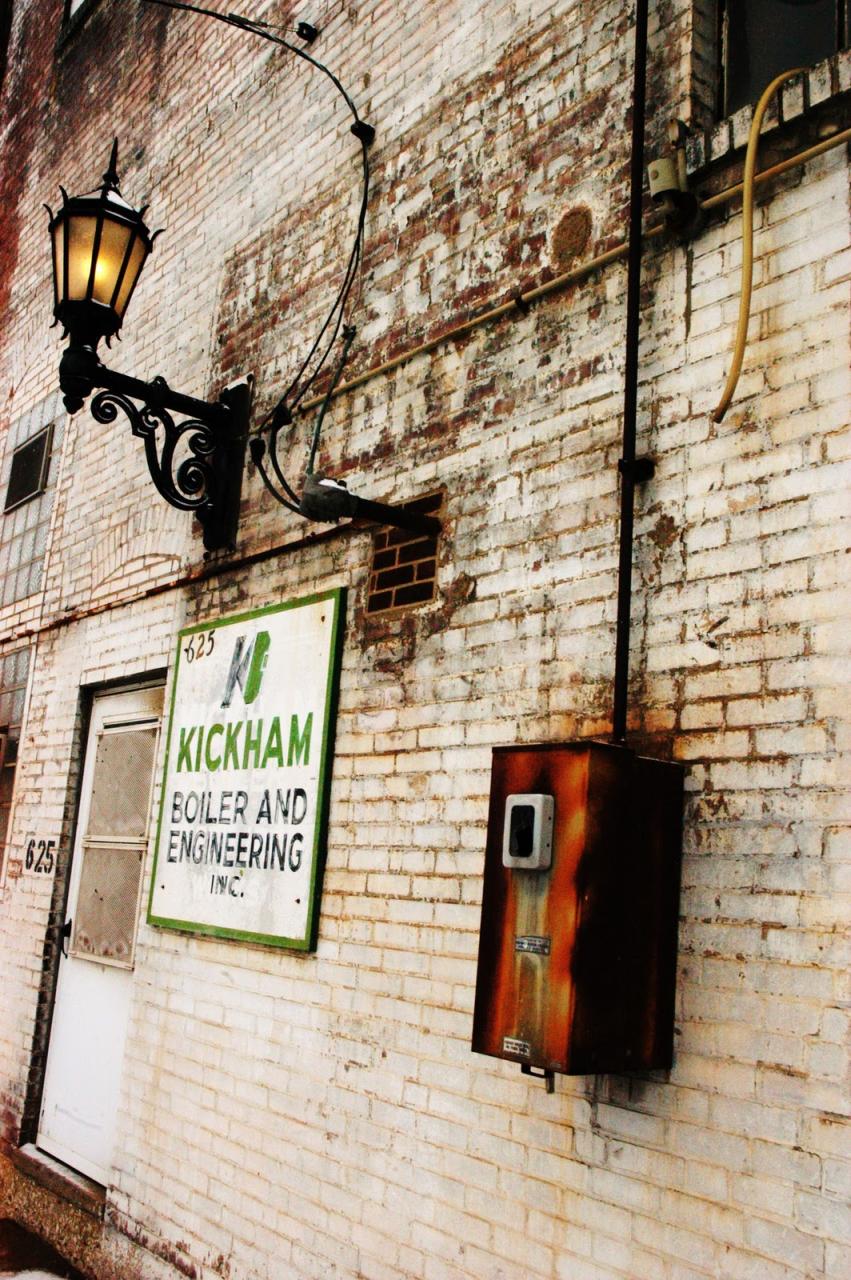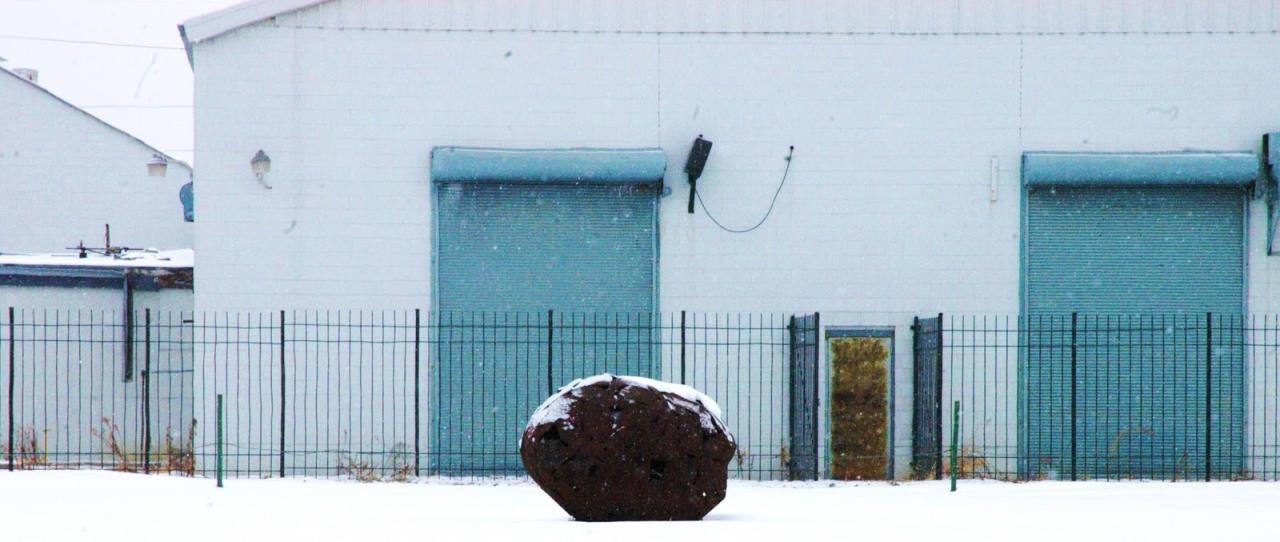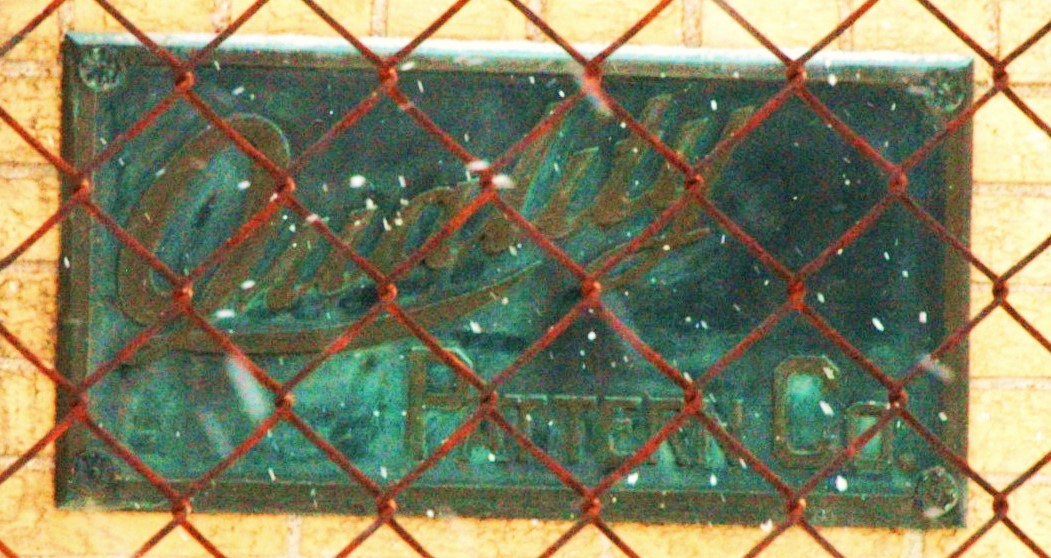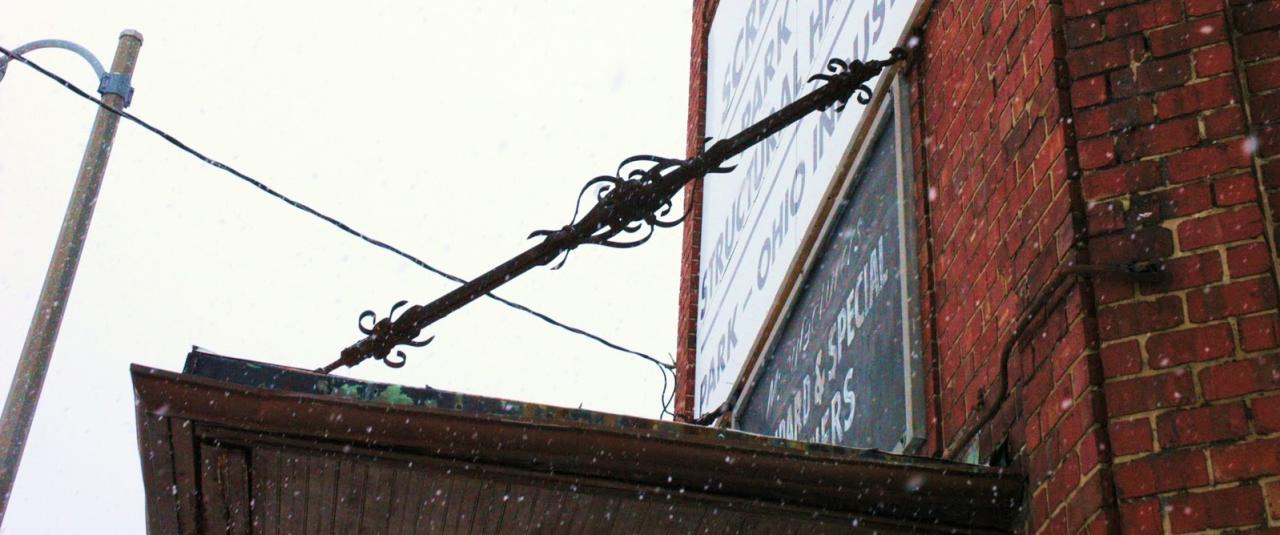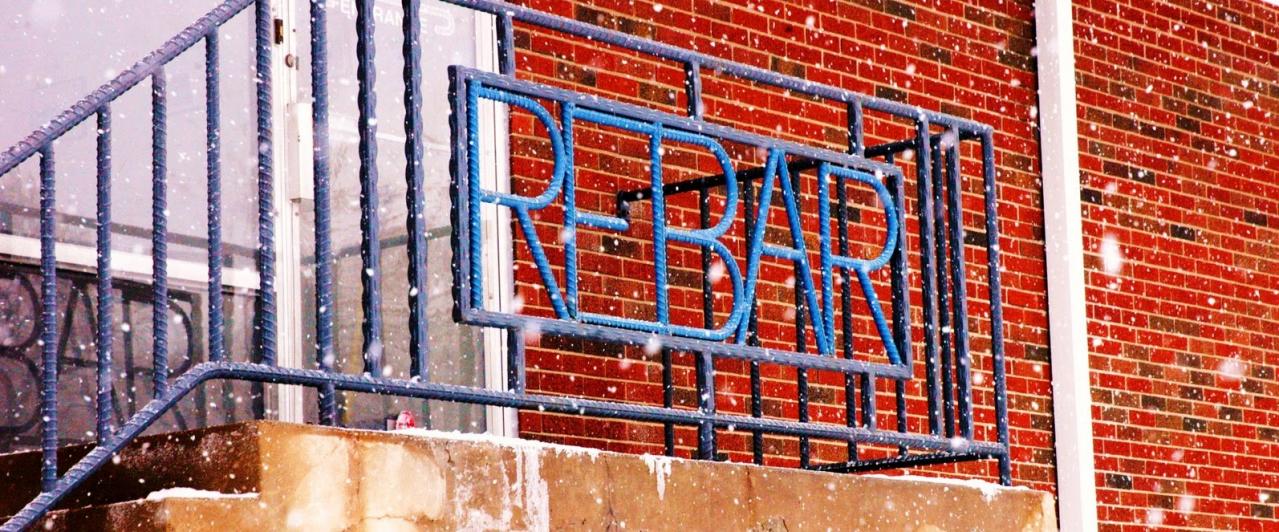 And now I'm gonna dust off my April Wine wax and drop the needle with this sweet little R.V. in the memory banks: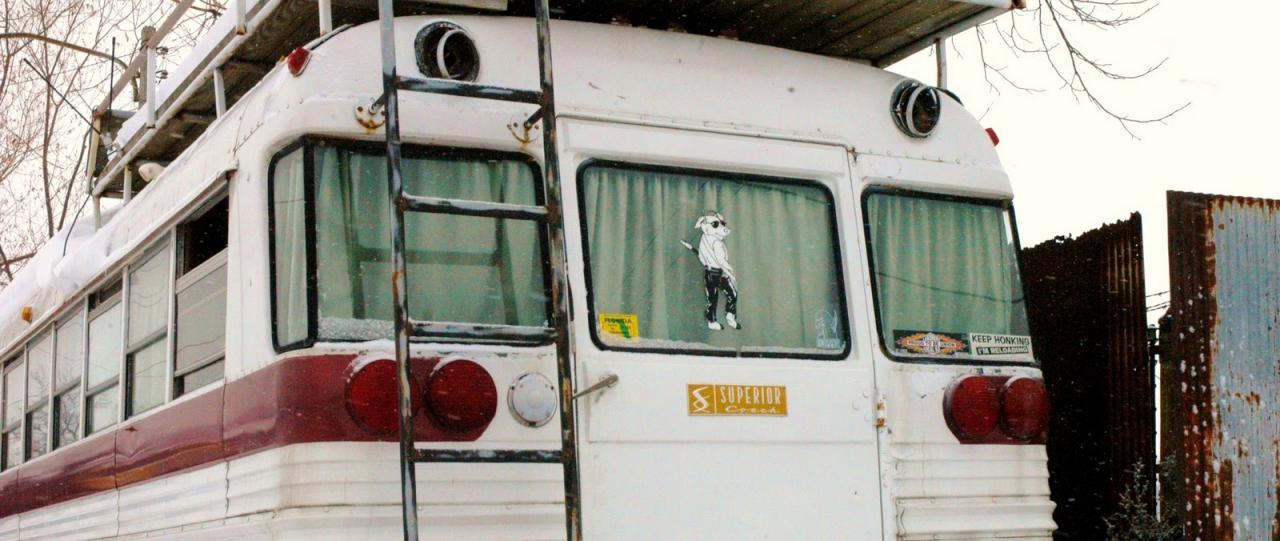 You don't wanna know what went down behind those green curtains.