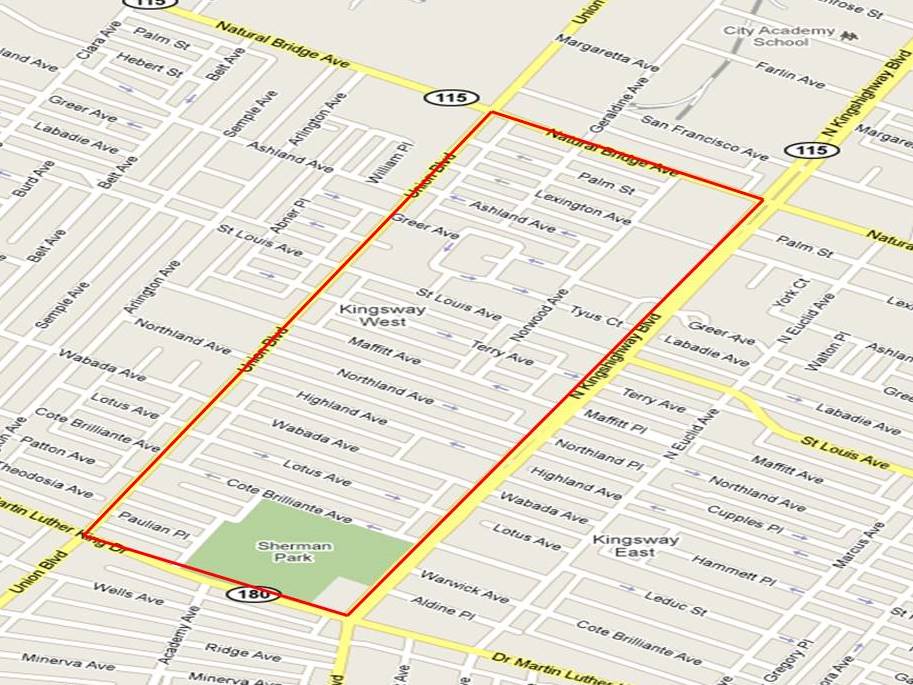 Kingsway West is a north St. Louis neighborhood bound by Union Boulevard to the north west, Martin Luther King Drive to the south west, Natural Bridge Avenue to the north east and Kingshighway Boulevard to the south east.
The 2000 census data counted 3,886 residents (down 11% from 1990's count) of whom 98% were black, 1% white. There were 1,978 housing units counted, 81% occupied (46%/54% owner/renter split).
Not unlike Kingsway East, I would describe the current state of Kingsway West in the area between "holding on" and "stable". It's seen better days, but there are still businesses serving the area, a decent park with tennis courts, ball fields, a football field and indoor/outdoor swimming pool in the Wohl Community Center (built 1965) and enough housing stock in decent condition to provide hope for a bright future.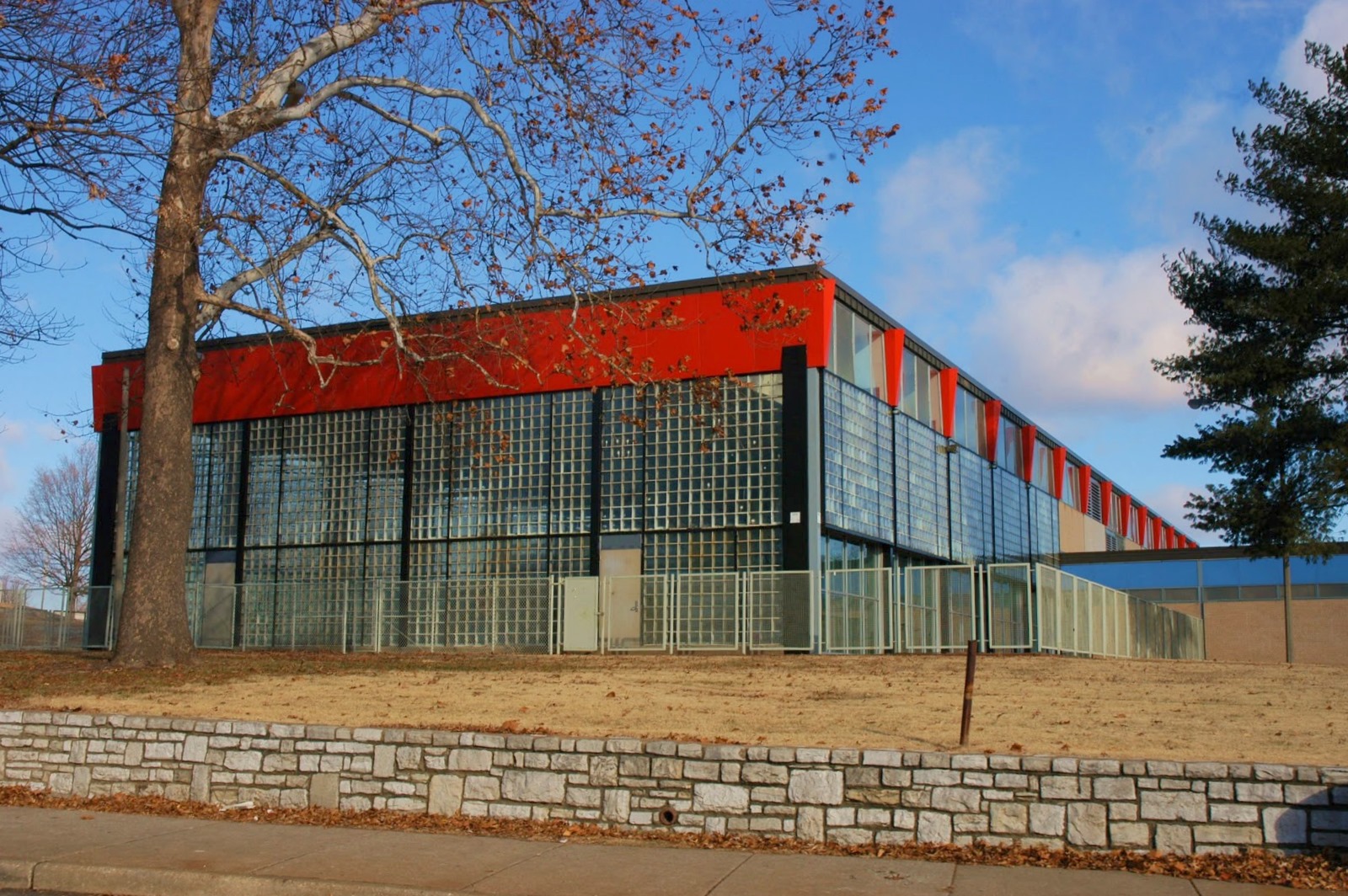 I hope and would predict that the 11% loss of residents observed in the 10 year span from 1990 to 2000 will decrease in the 2010 census data; but I would not expect to see any kind of racial diversity added to the area. Unless St. Louis sees a massive influx of immigrants, I presume we'll not see any significant increases in racial diversity in neighborhoods like Kingsway West in the next 10 or so years.
There are several points of interest to note including the commercial buildings along Union, which have tremendous potential, the mid-century suburban enclave of Norwood Square which was carved out in the middle of an otherwise urban neighborhood (see the excellent coverage by Toby Weiss at B.E.L.T.), and the movie set-like Kings Heights with its insular attached townhouses and condominiums. Otherwise, there is plenty of the familiar brick housing consistent with the other neighborhoods in the general vicinity.
Here are some examples of the old St. Louis housing stock: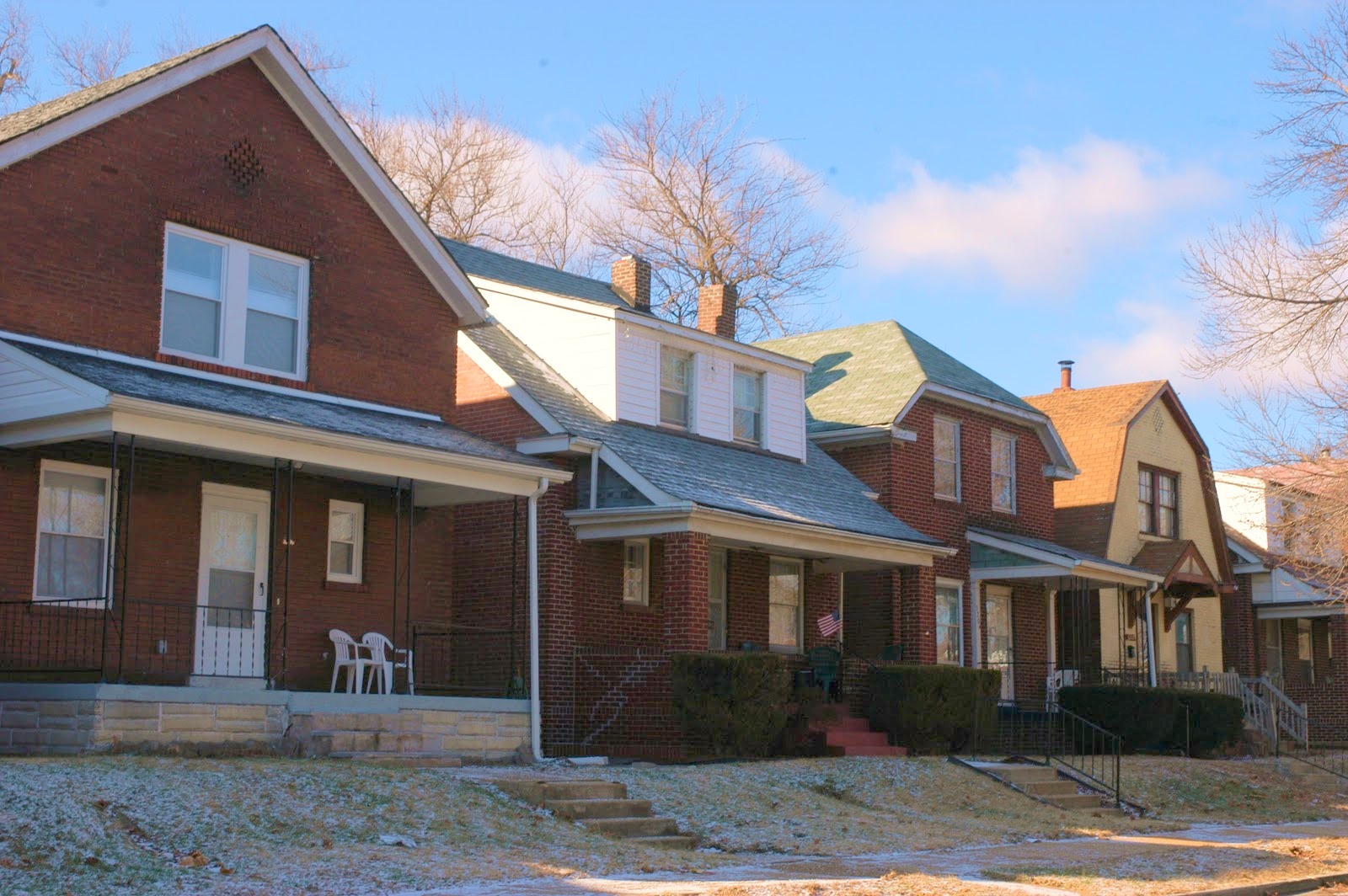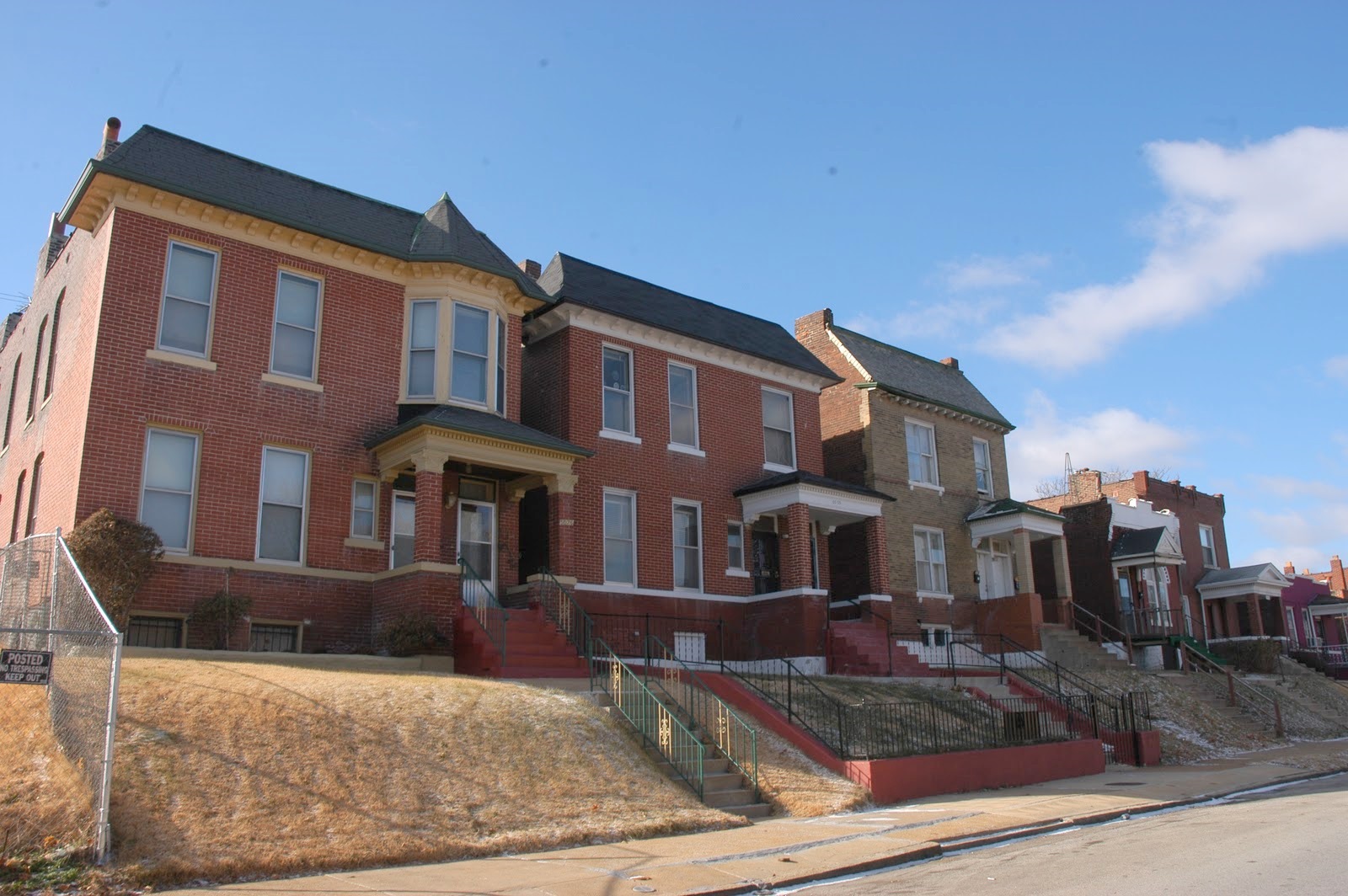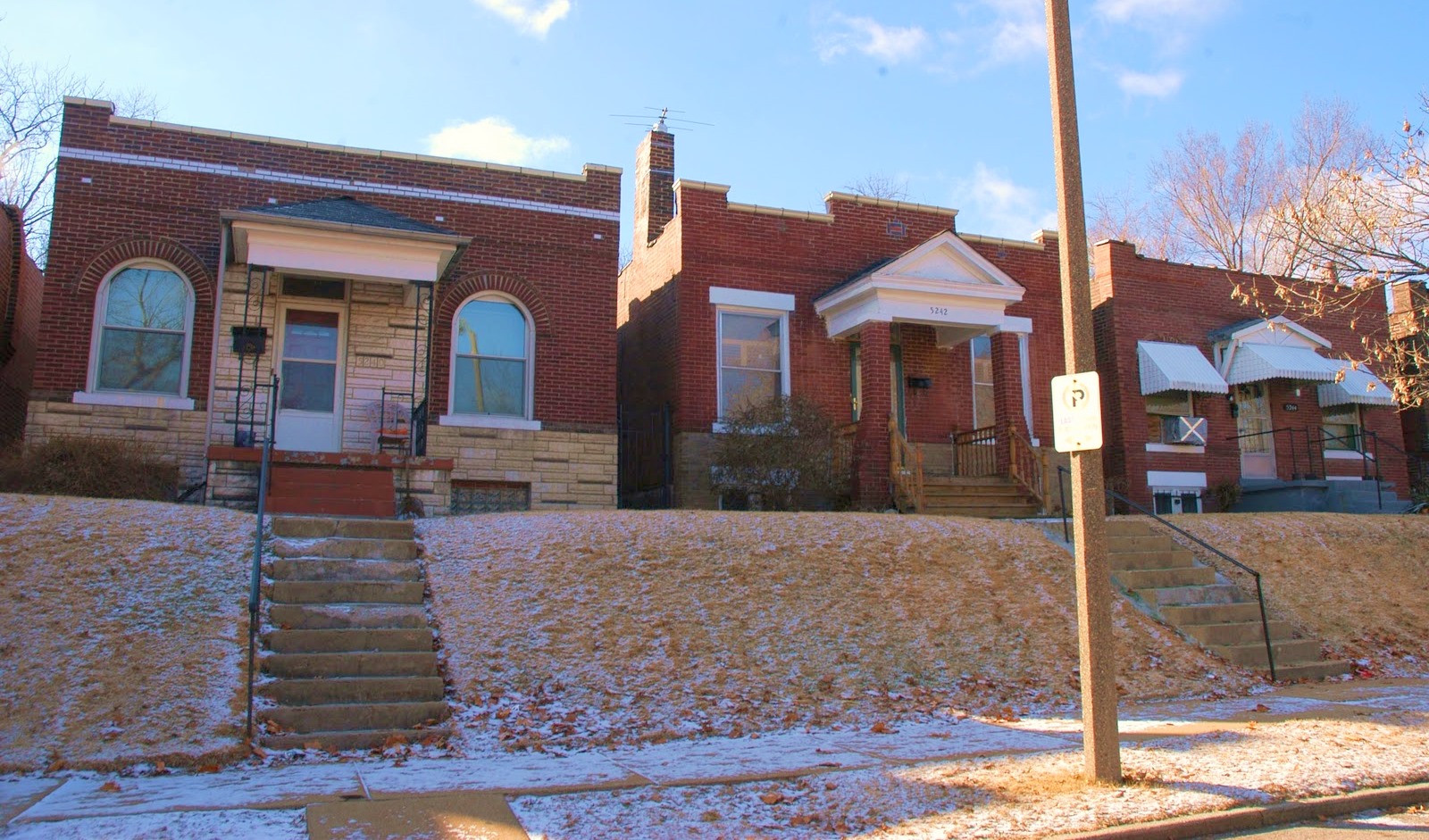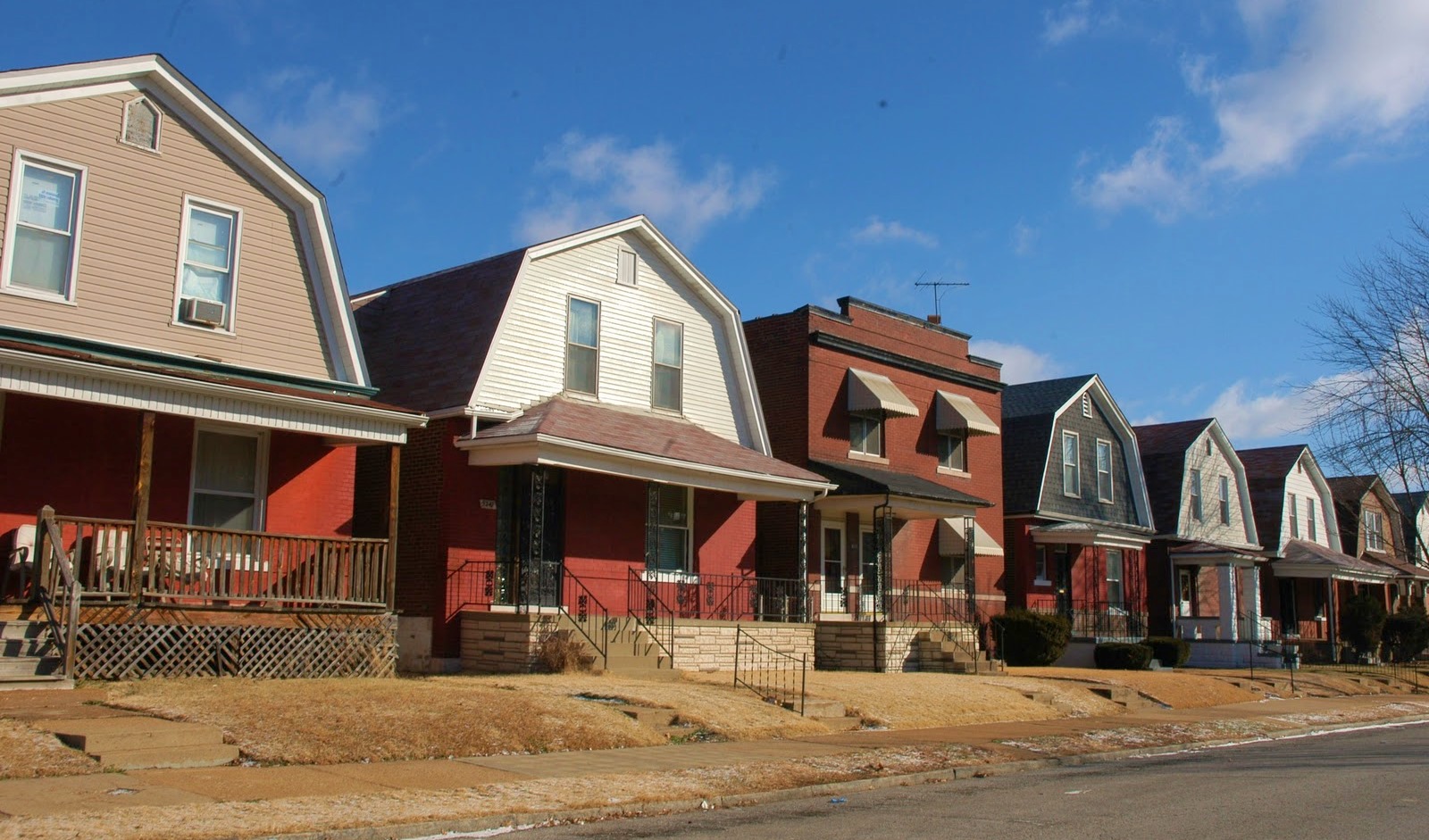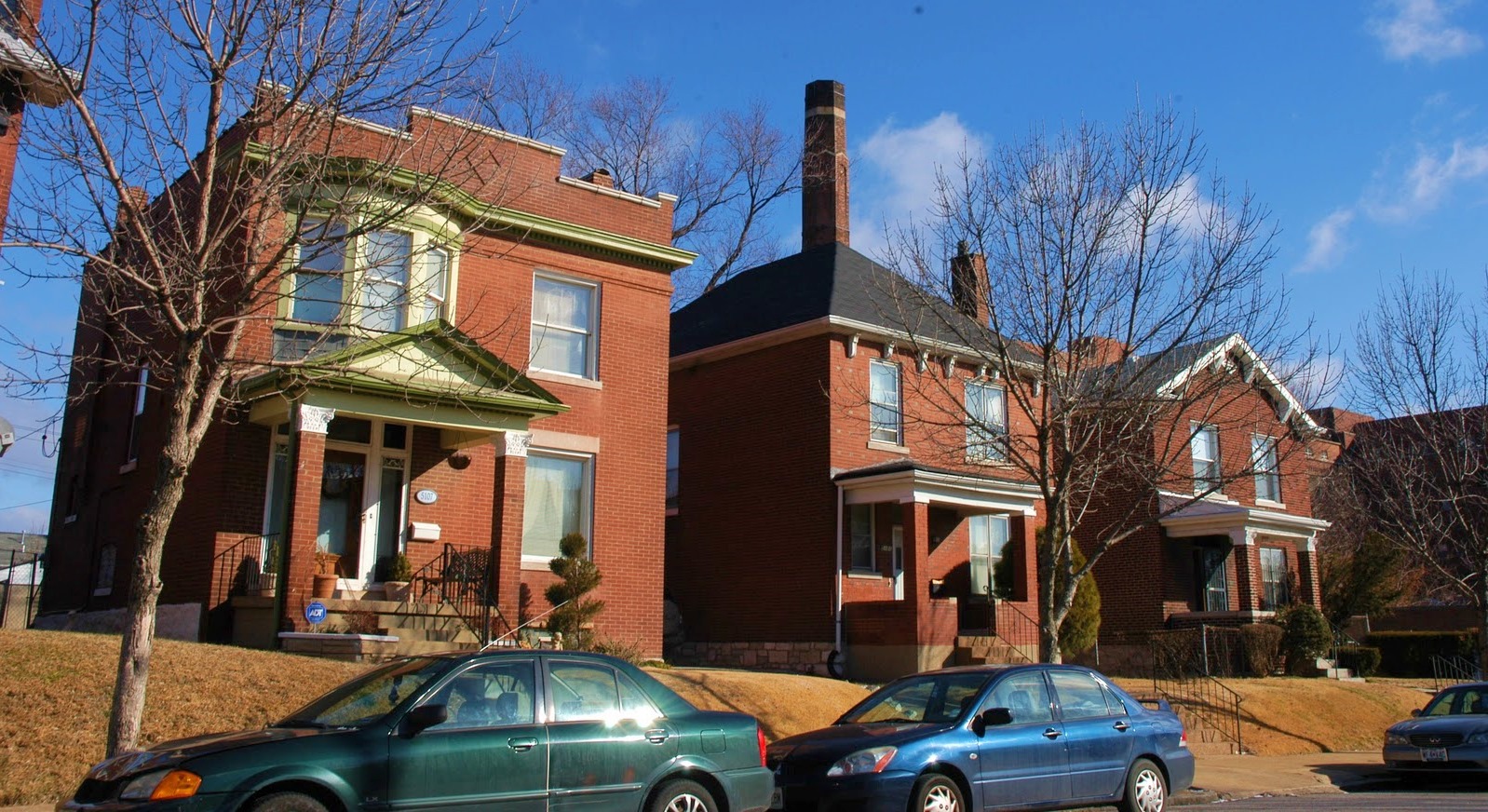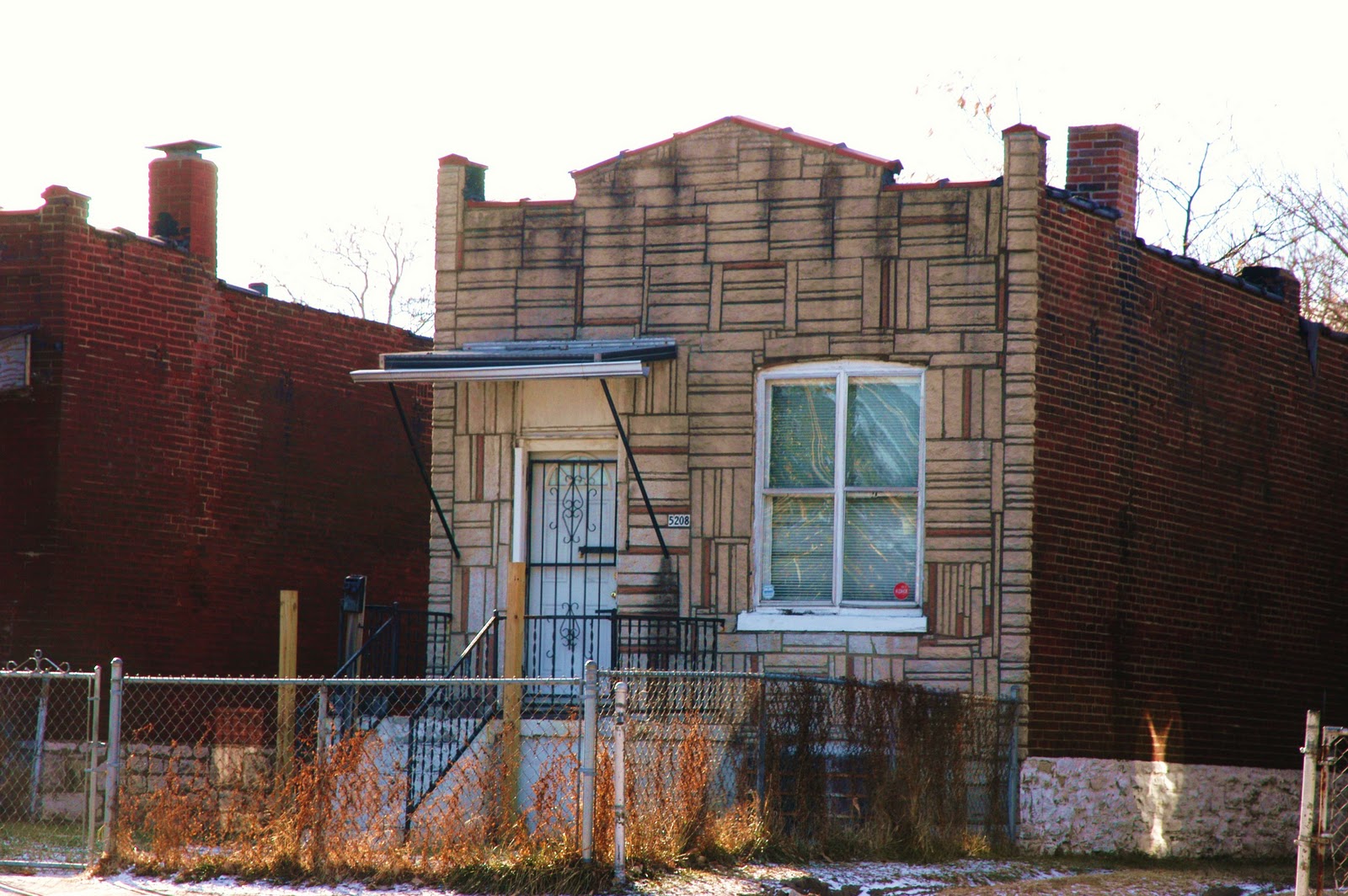 Check out the symmetry on these next two blocks: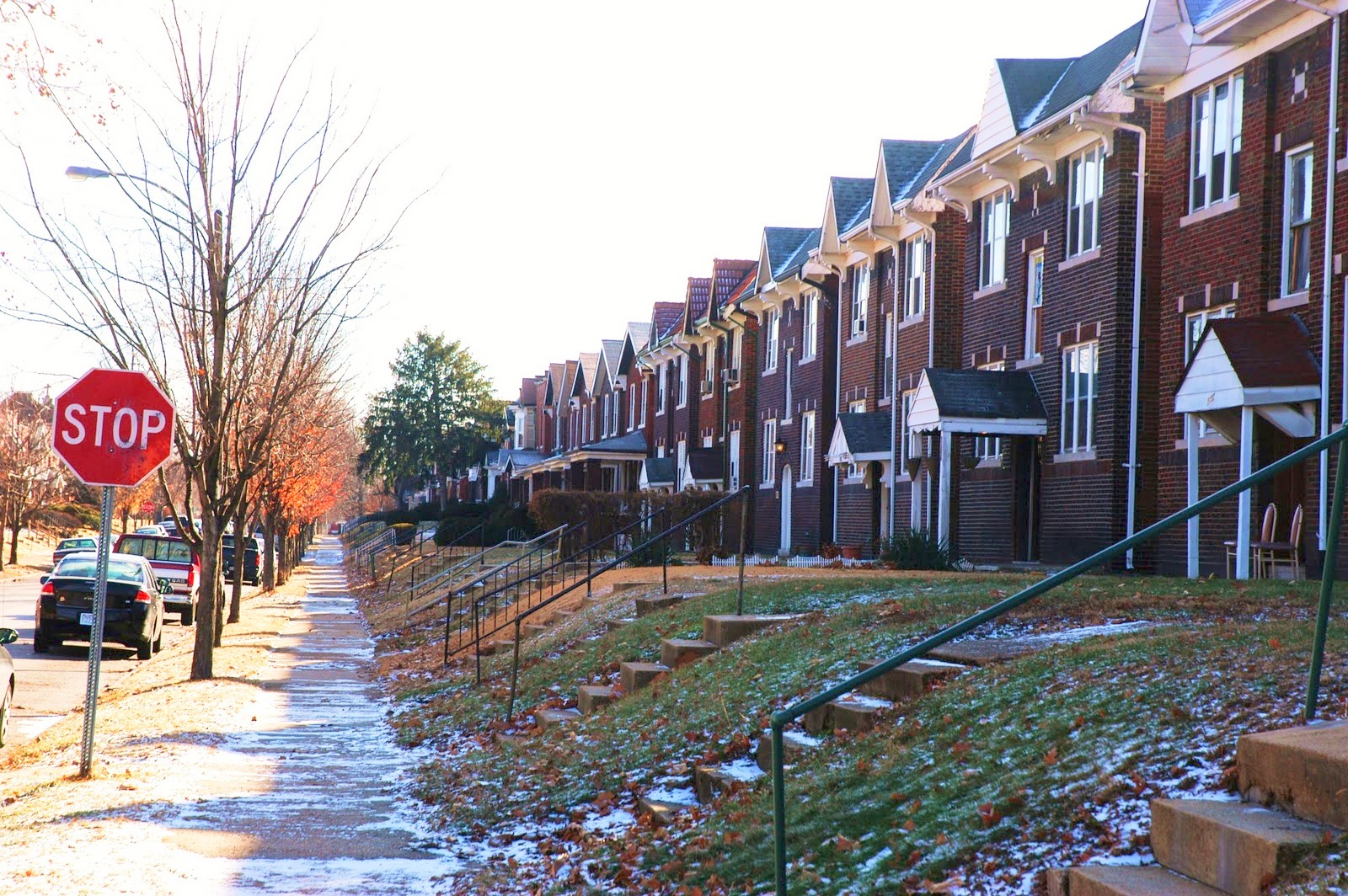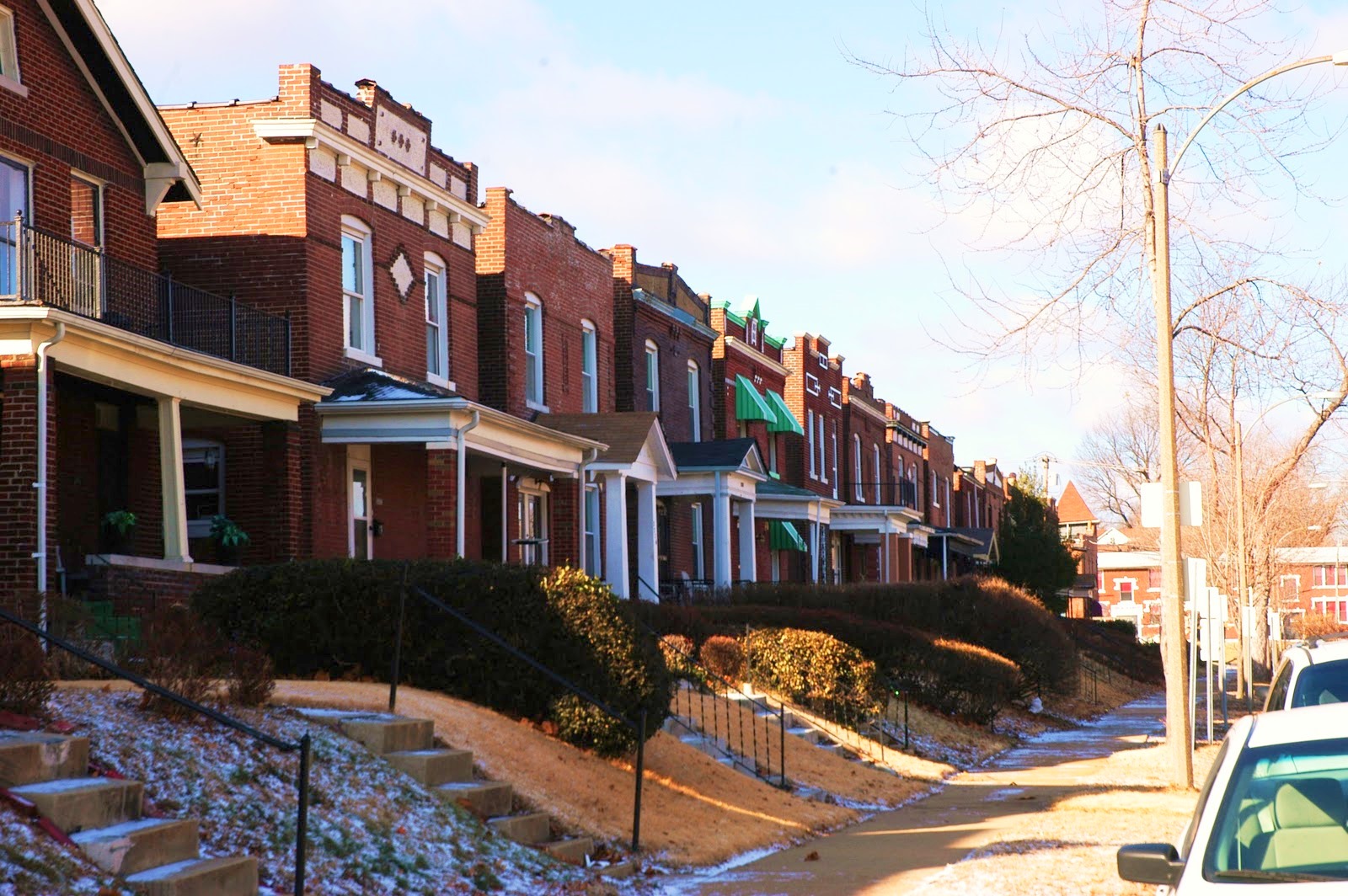 And here are a couple Brady Bunch classics of Norwood Square: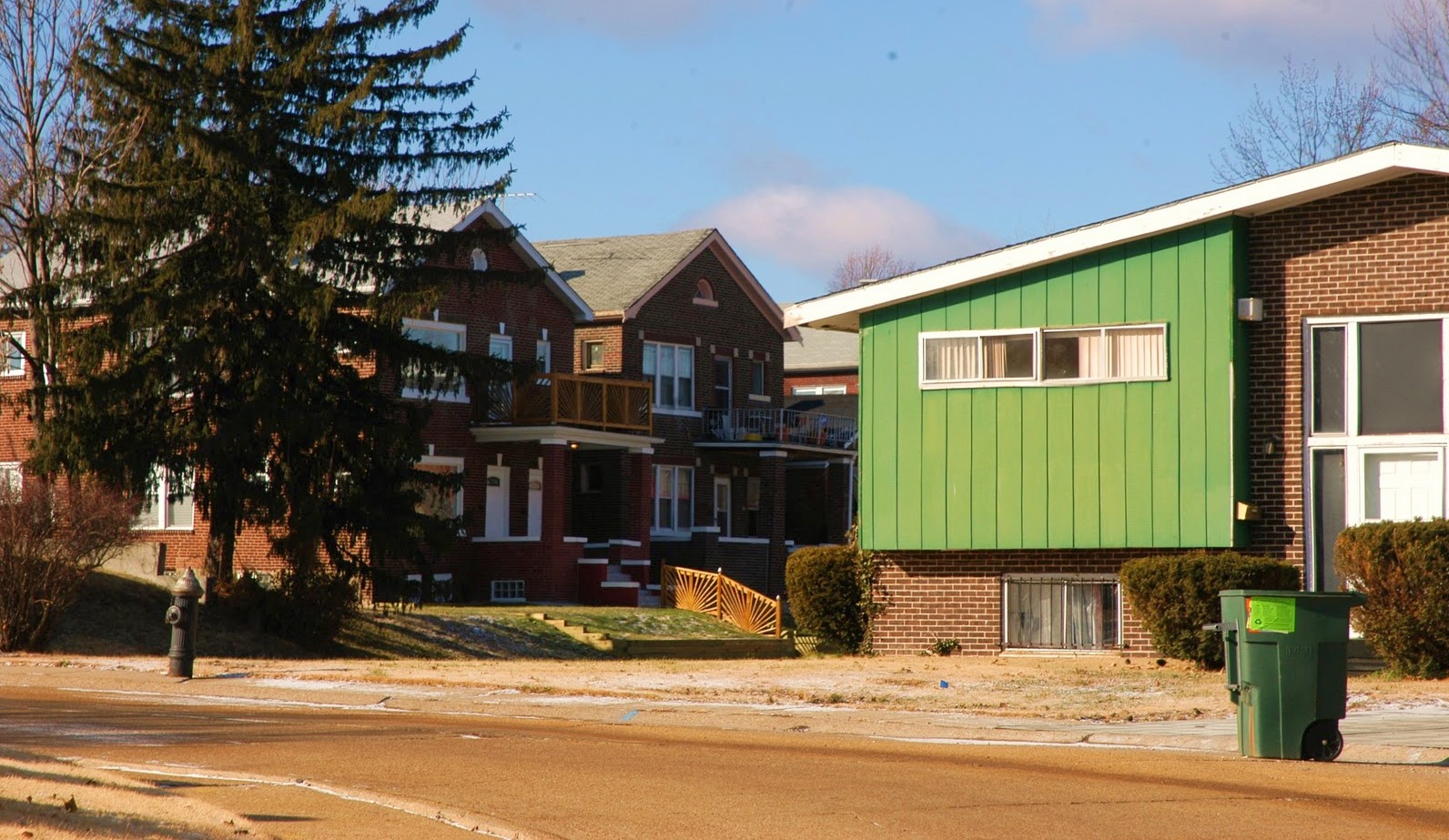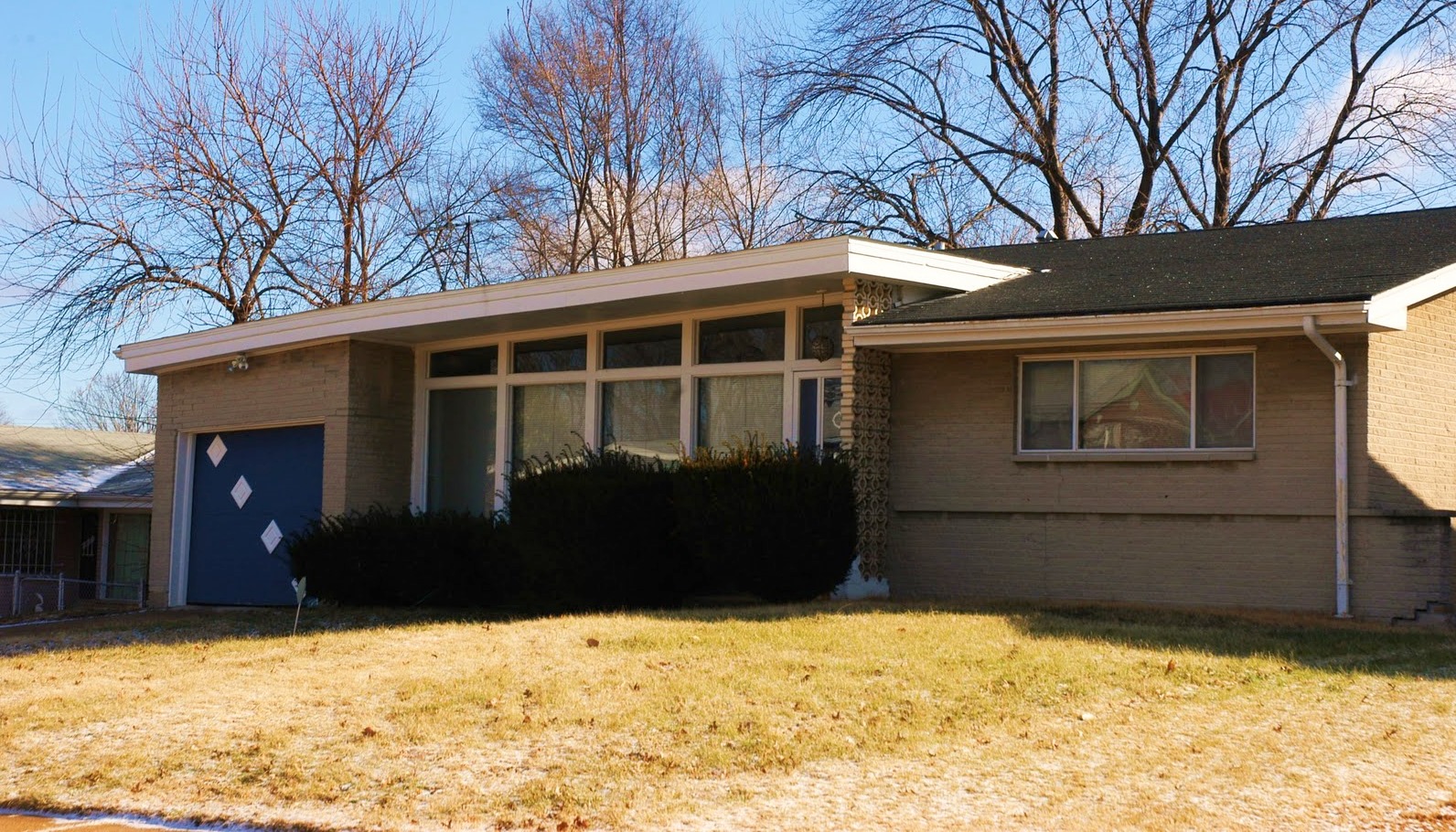 Another mid-century modern gem is the post office on Kingshighway: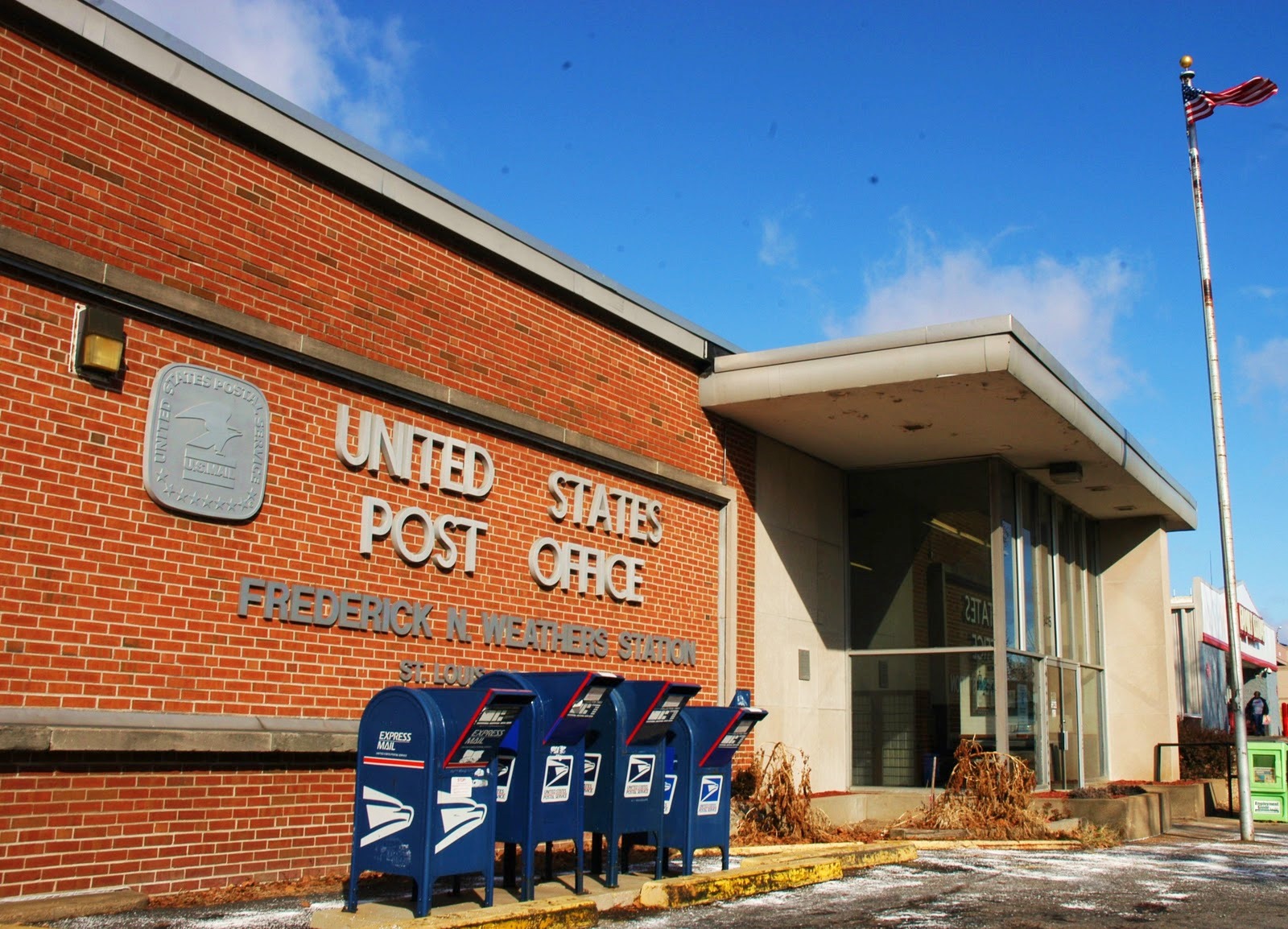 And a bank along Union: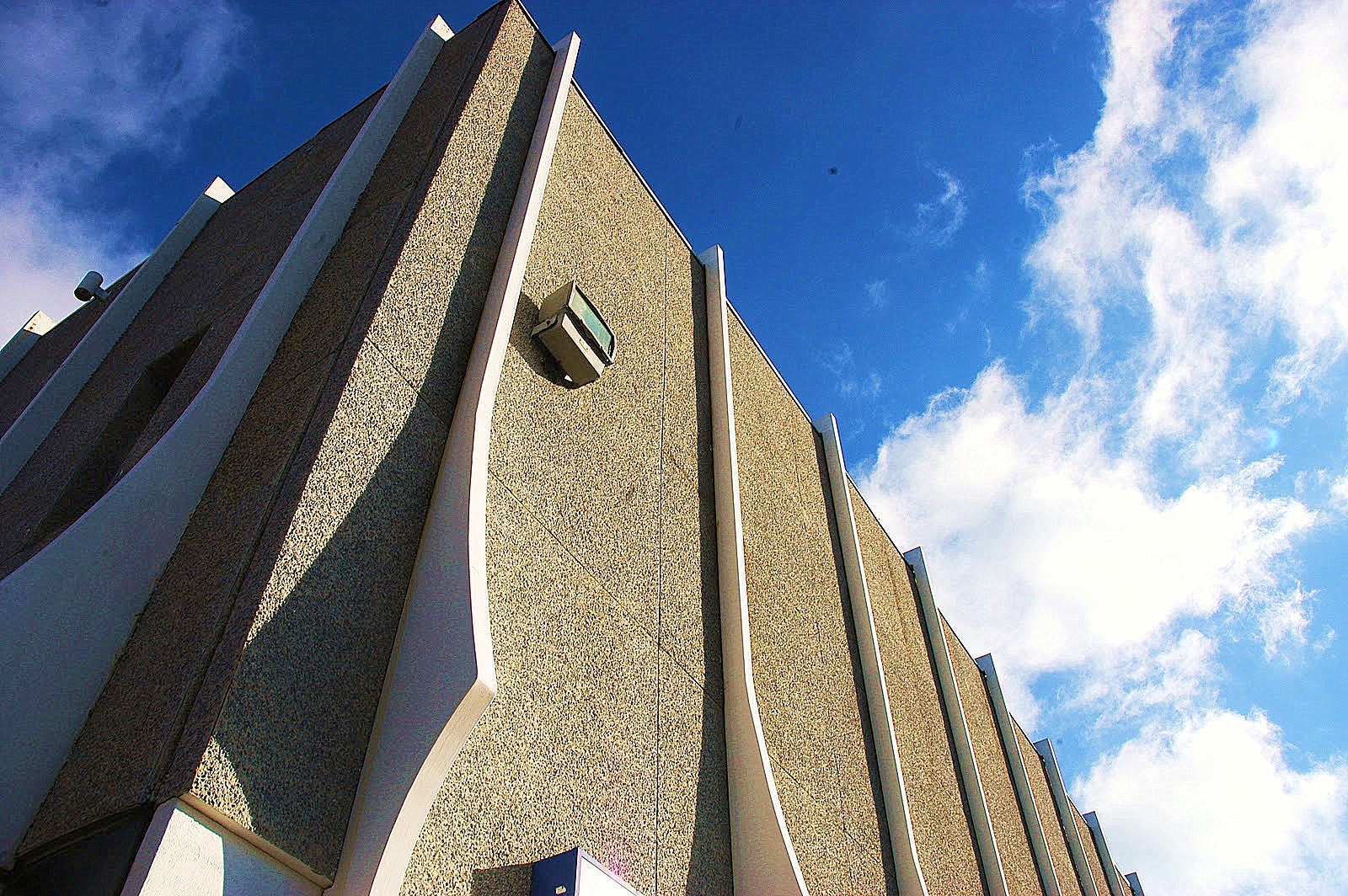 Kings Heights is another example of a closed off development that seeks to set itself apart from its surroundings. Note the different street signs and lights: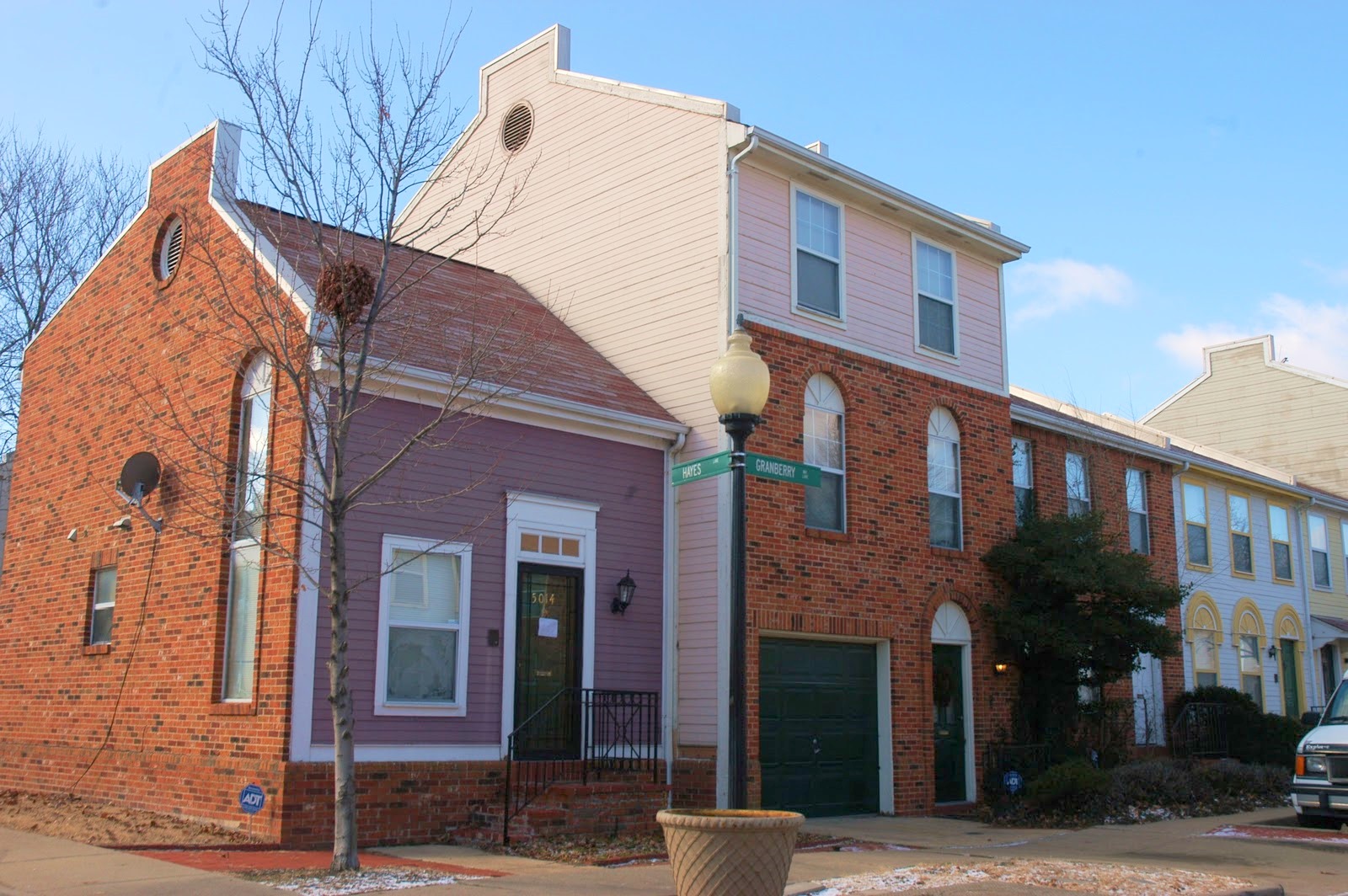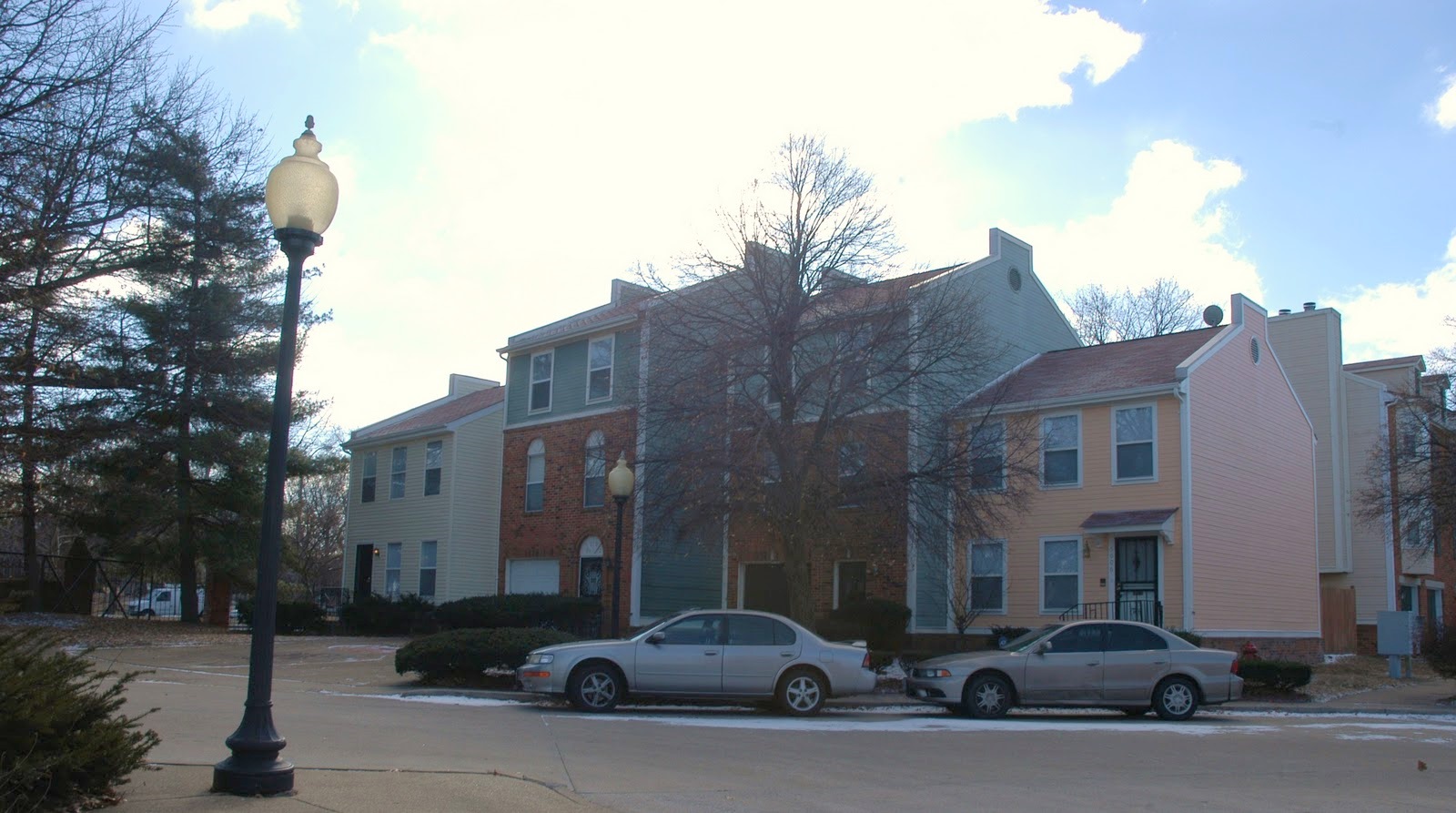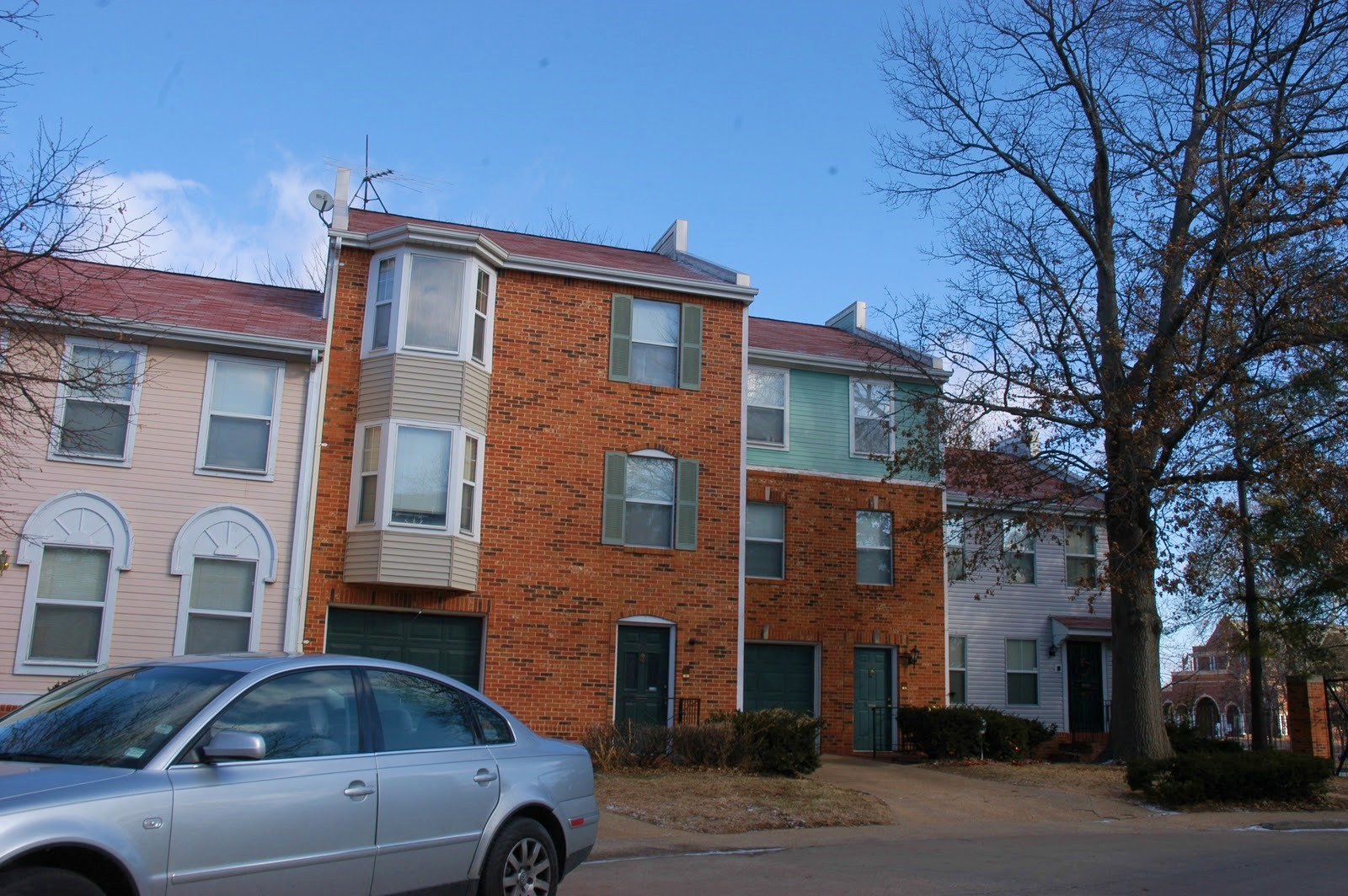 The neighborhood is spotted with board ups and trashy properties too: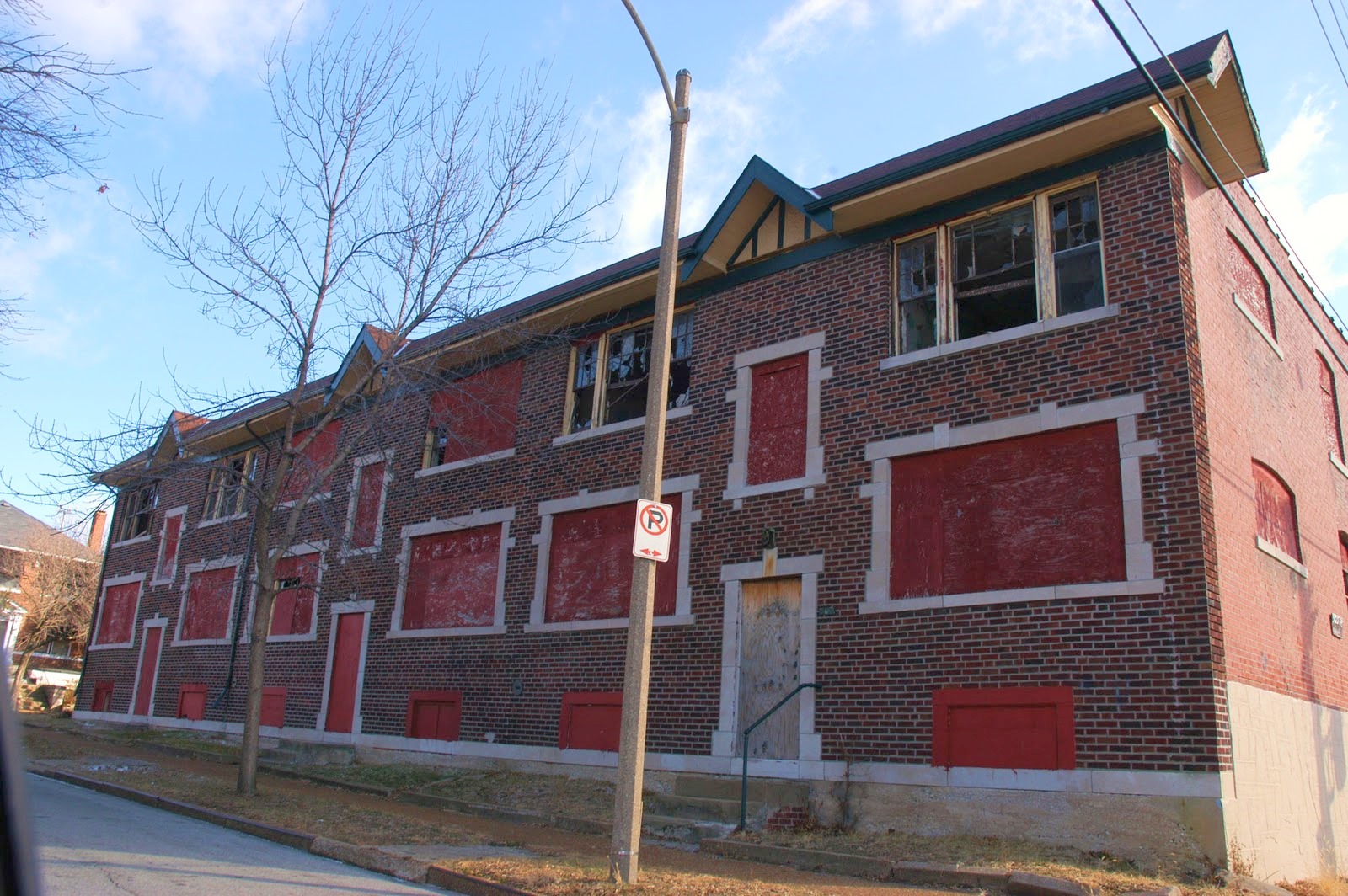 Just like nearly every St. Louis neighborhood, grand churches were built to serve the community: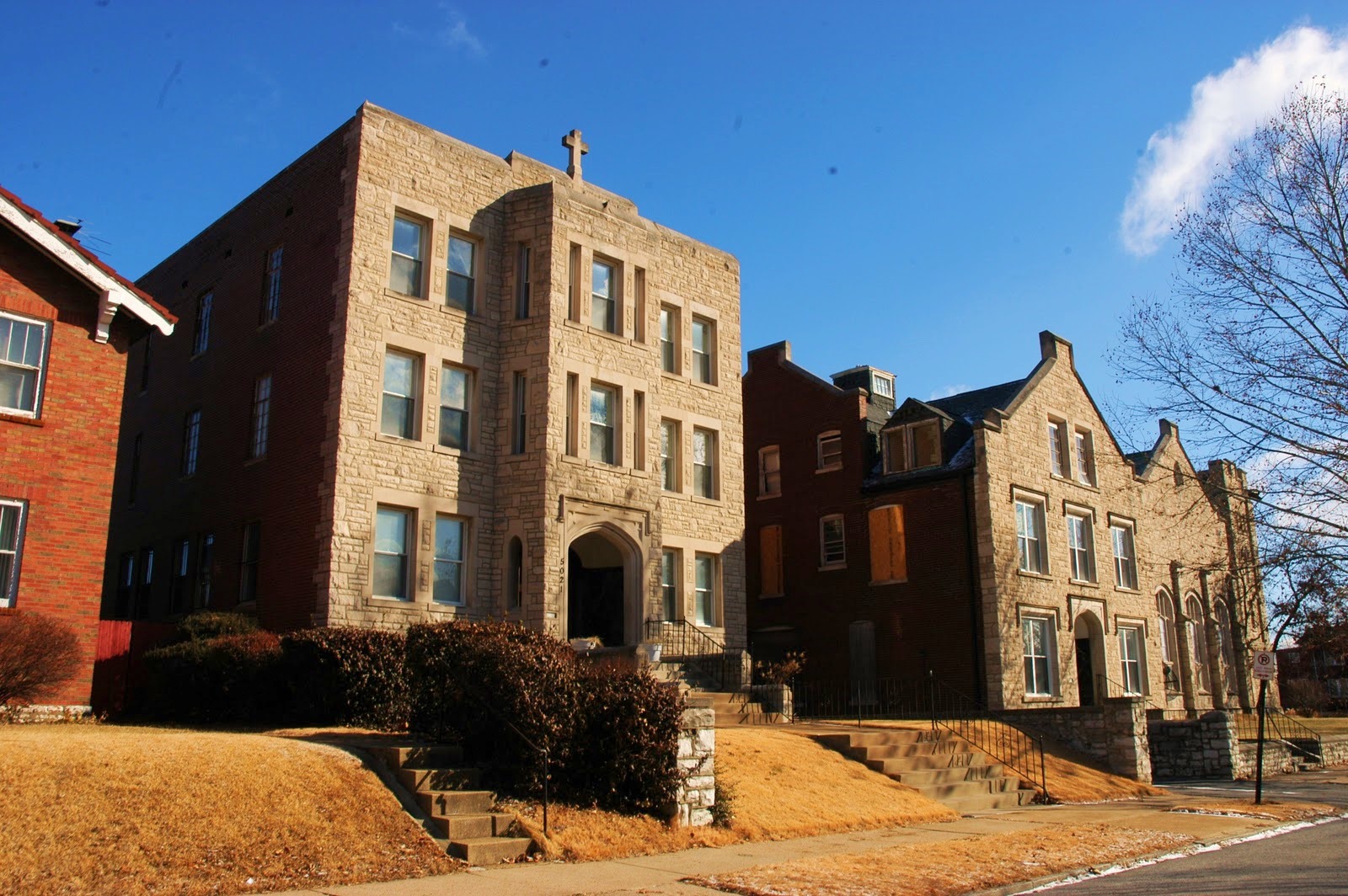 The businesses that exist today are in some great buildings and you can tell Union and Natural Bridge were once great commercial corridors; today the storefronts house businesses to serve the current community: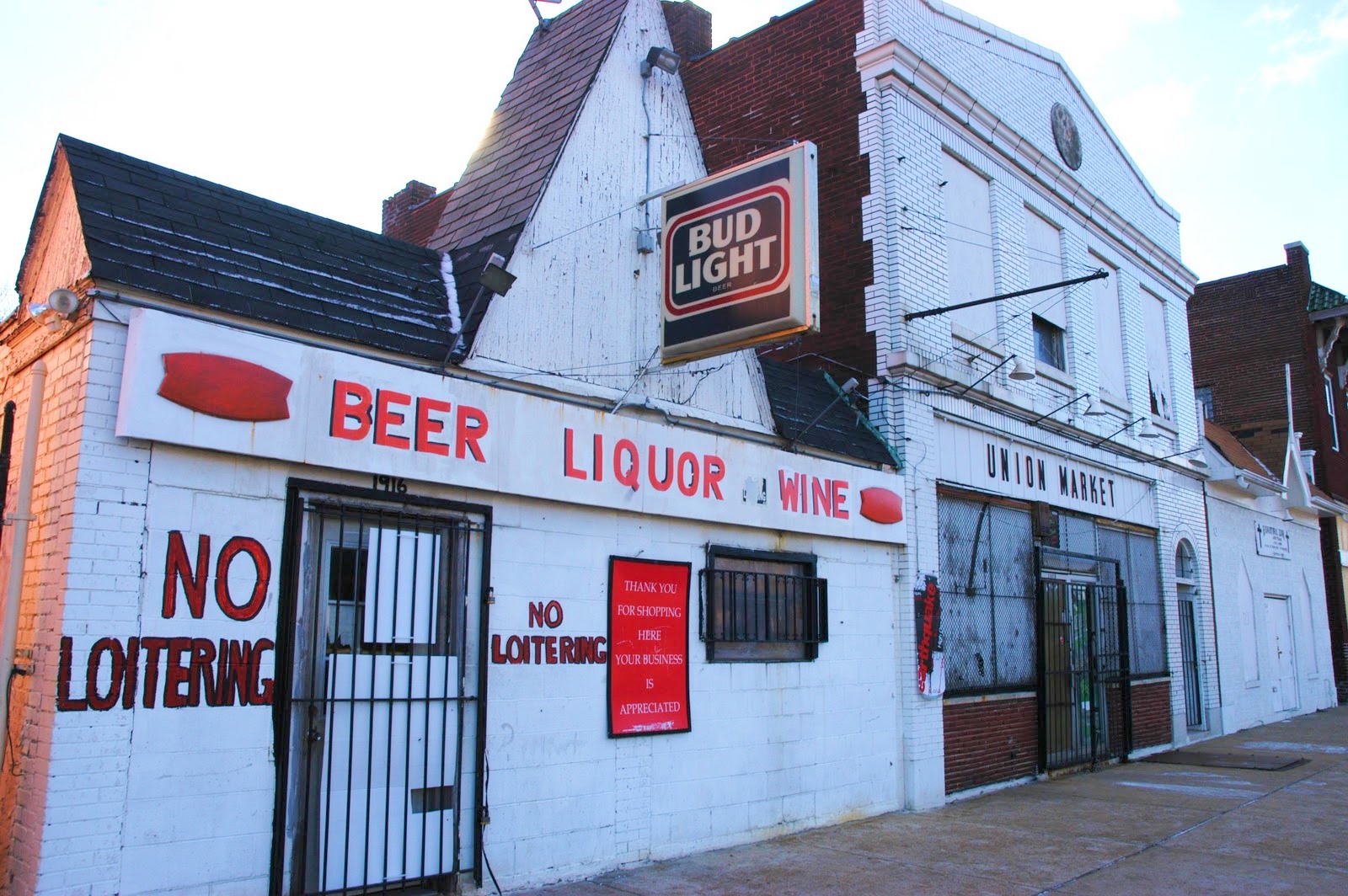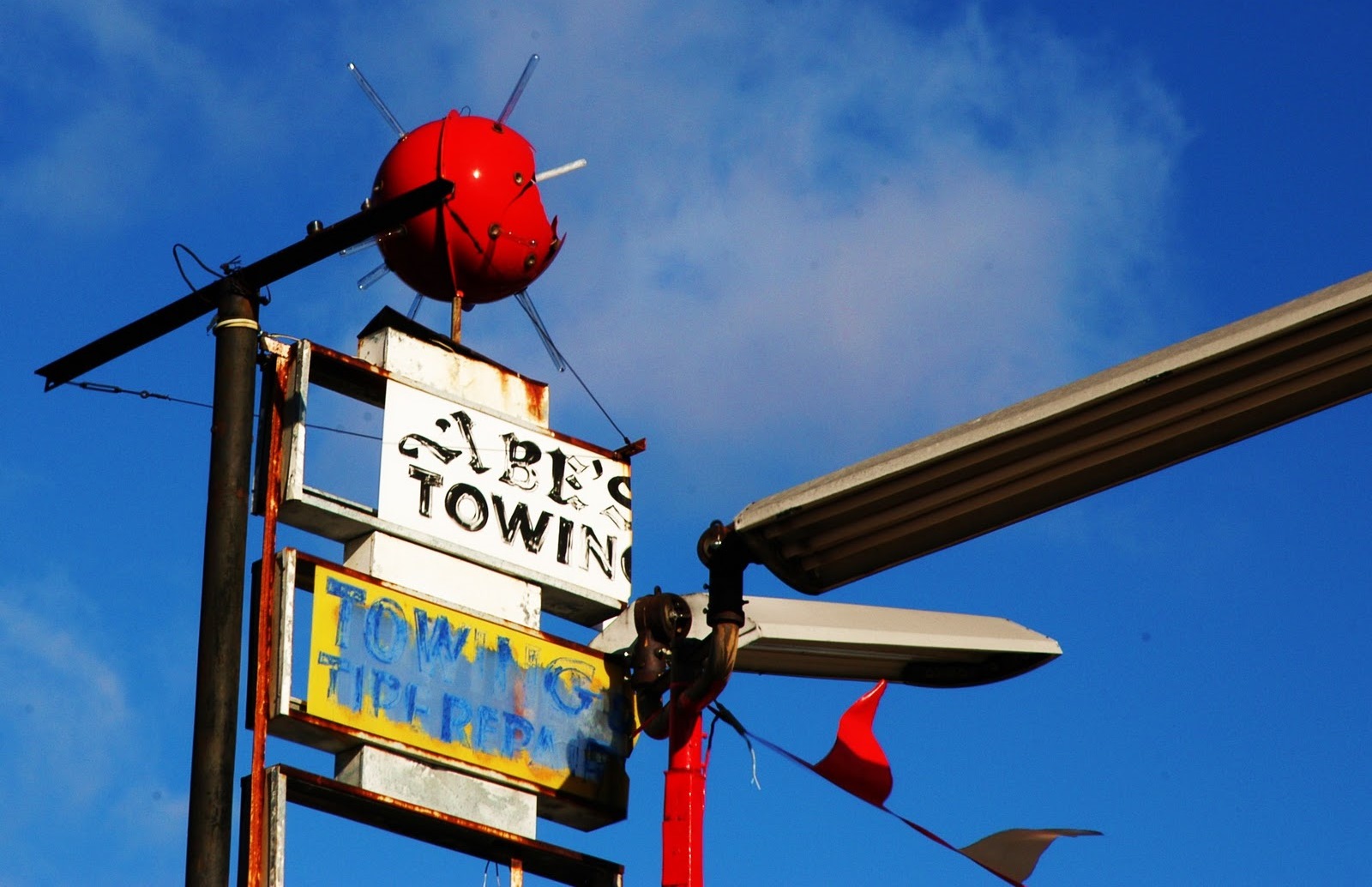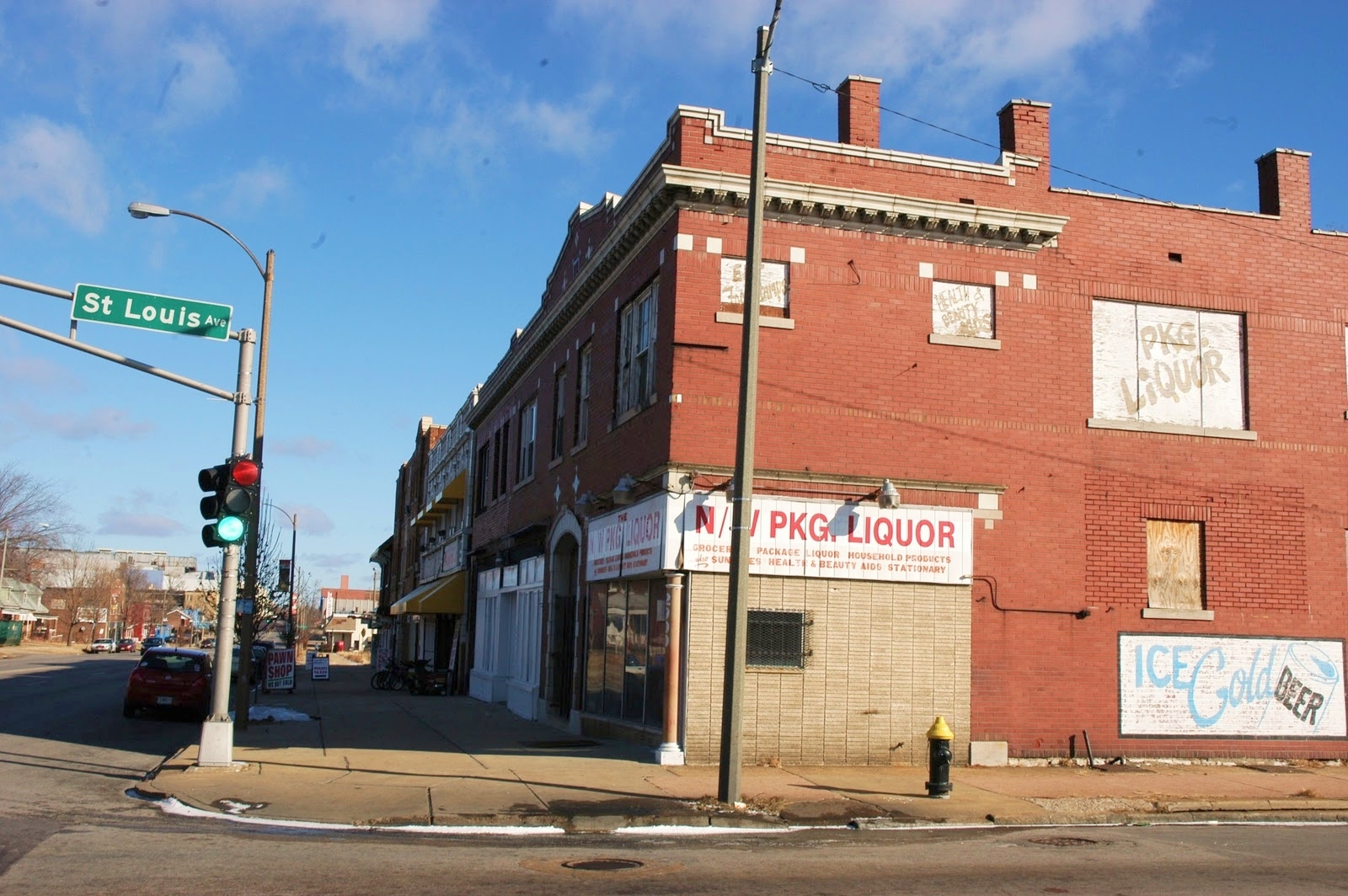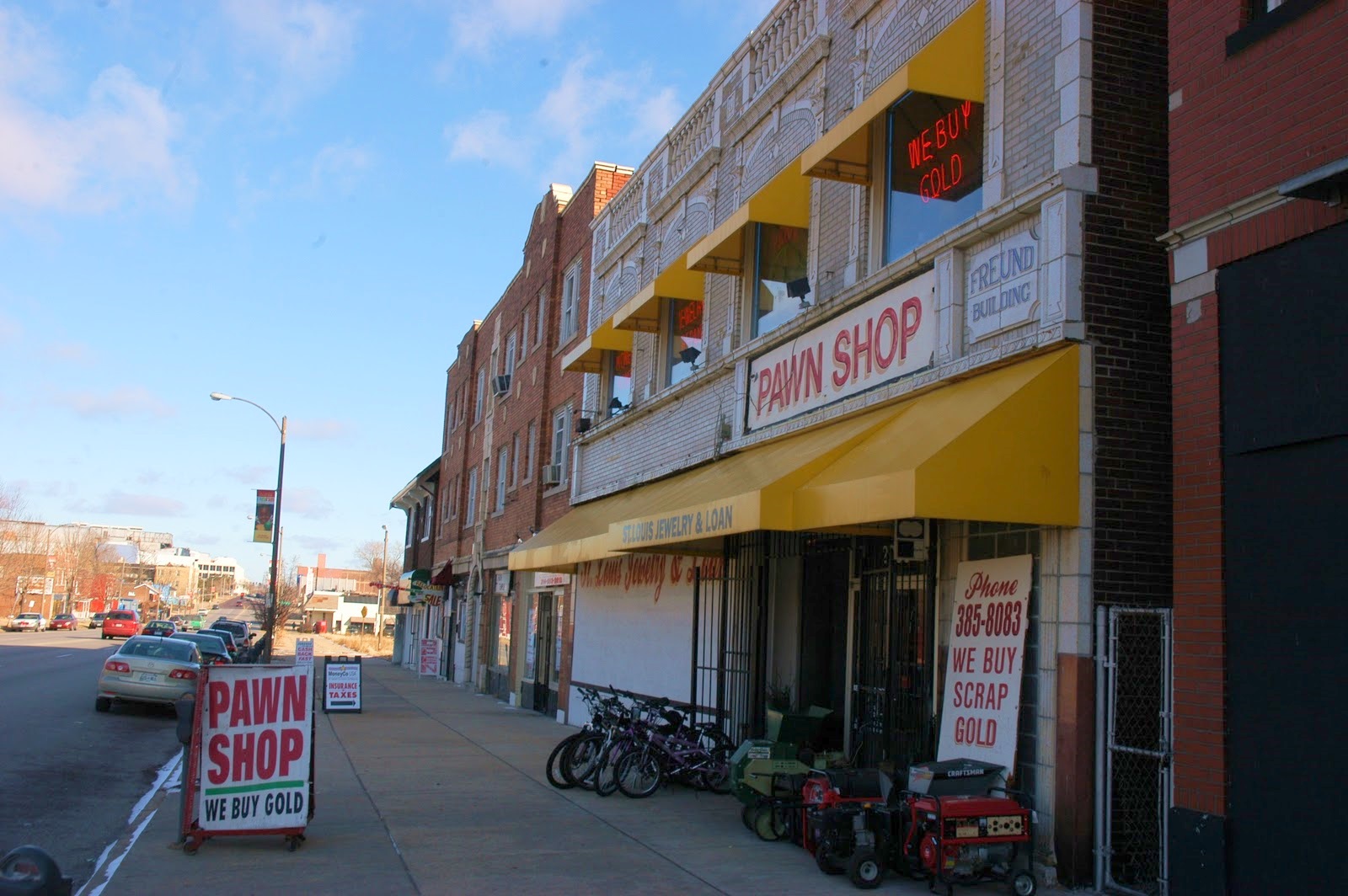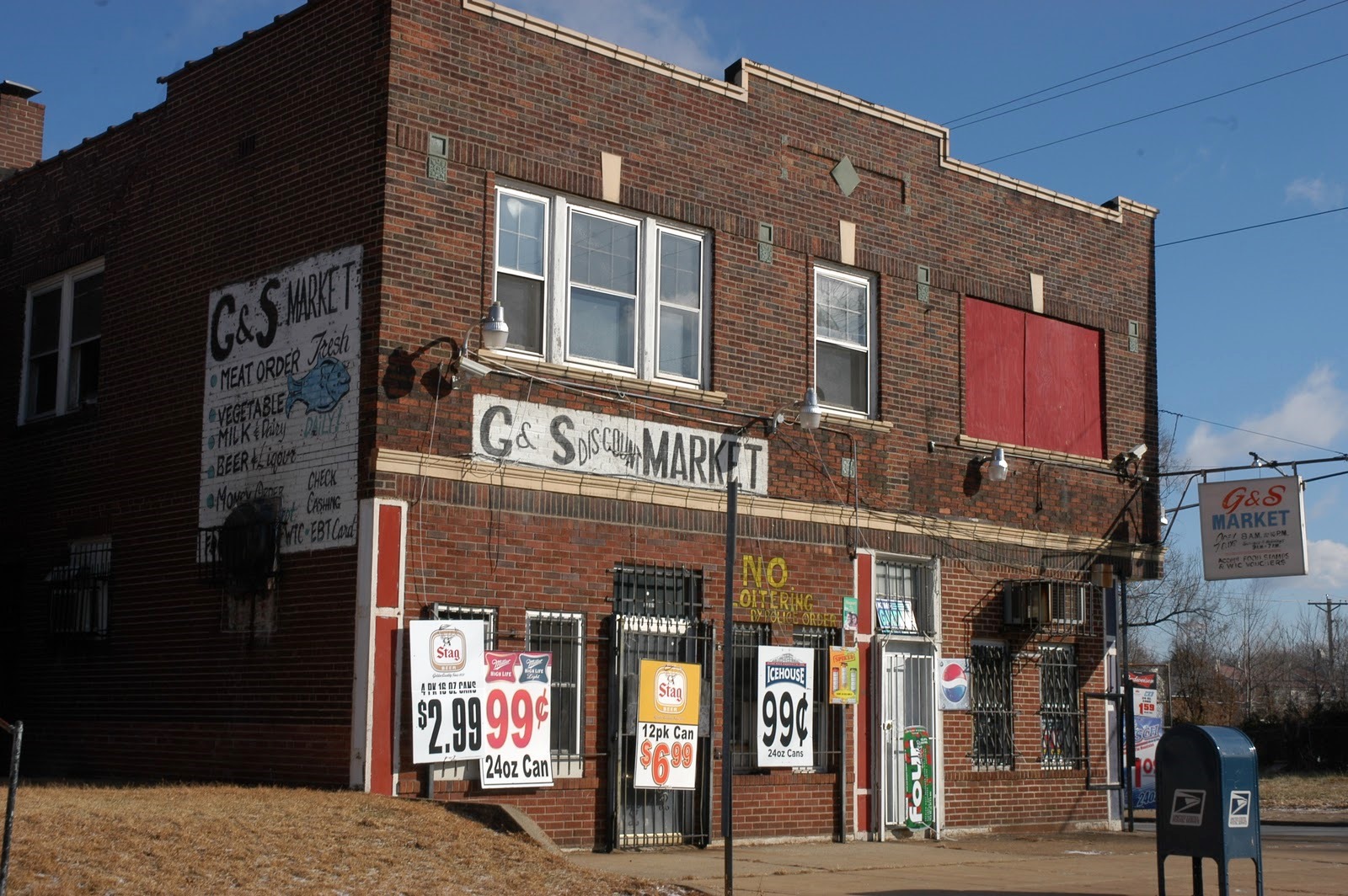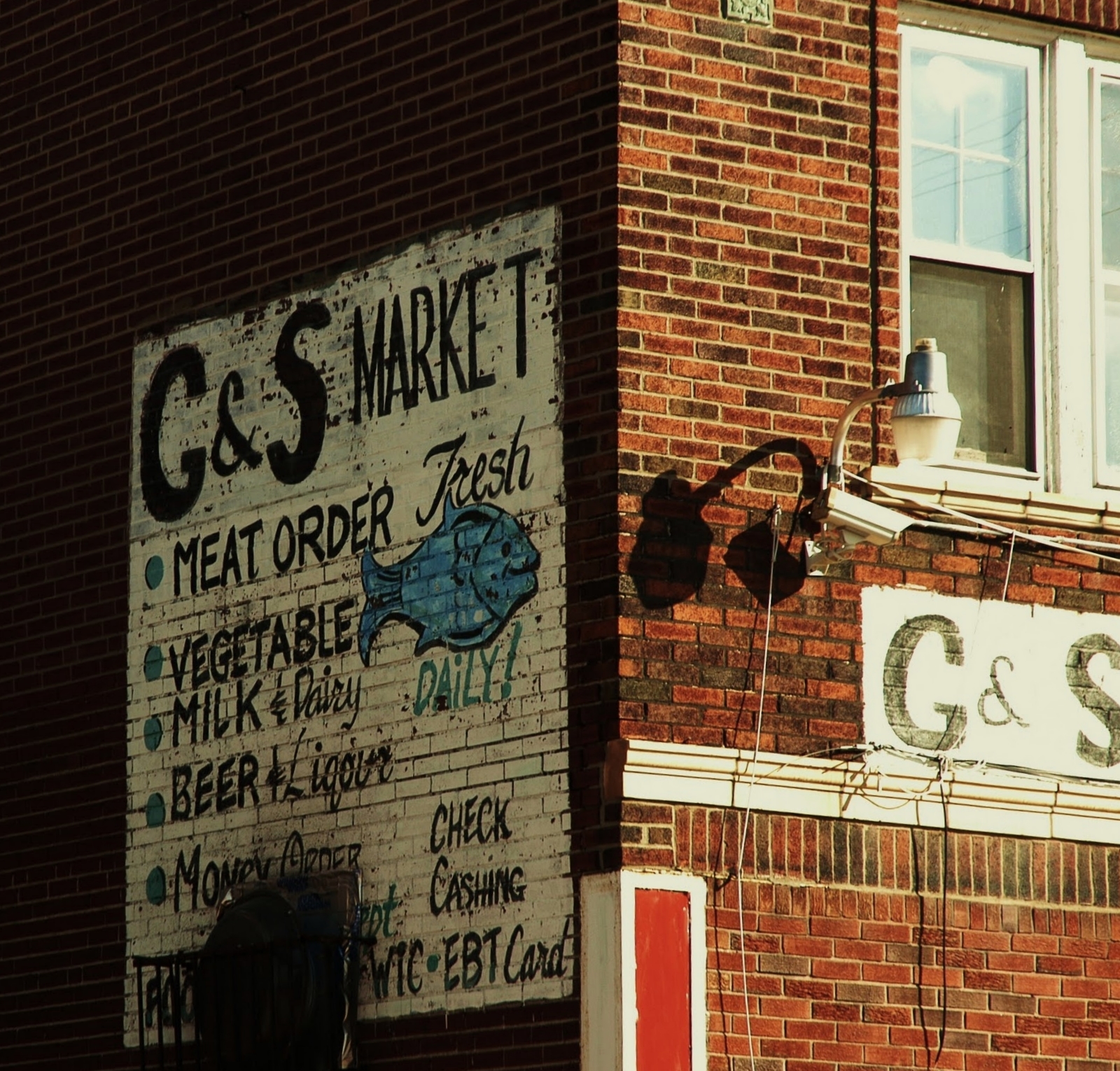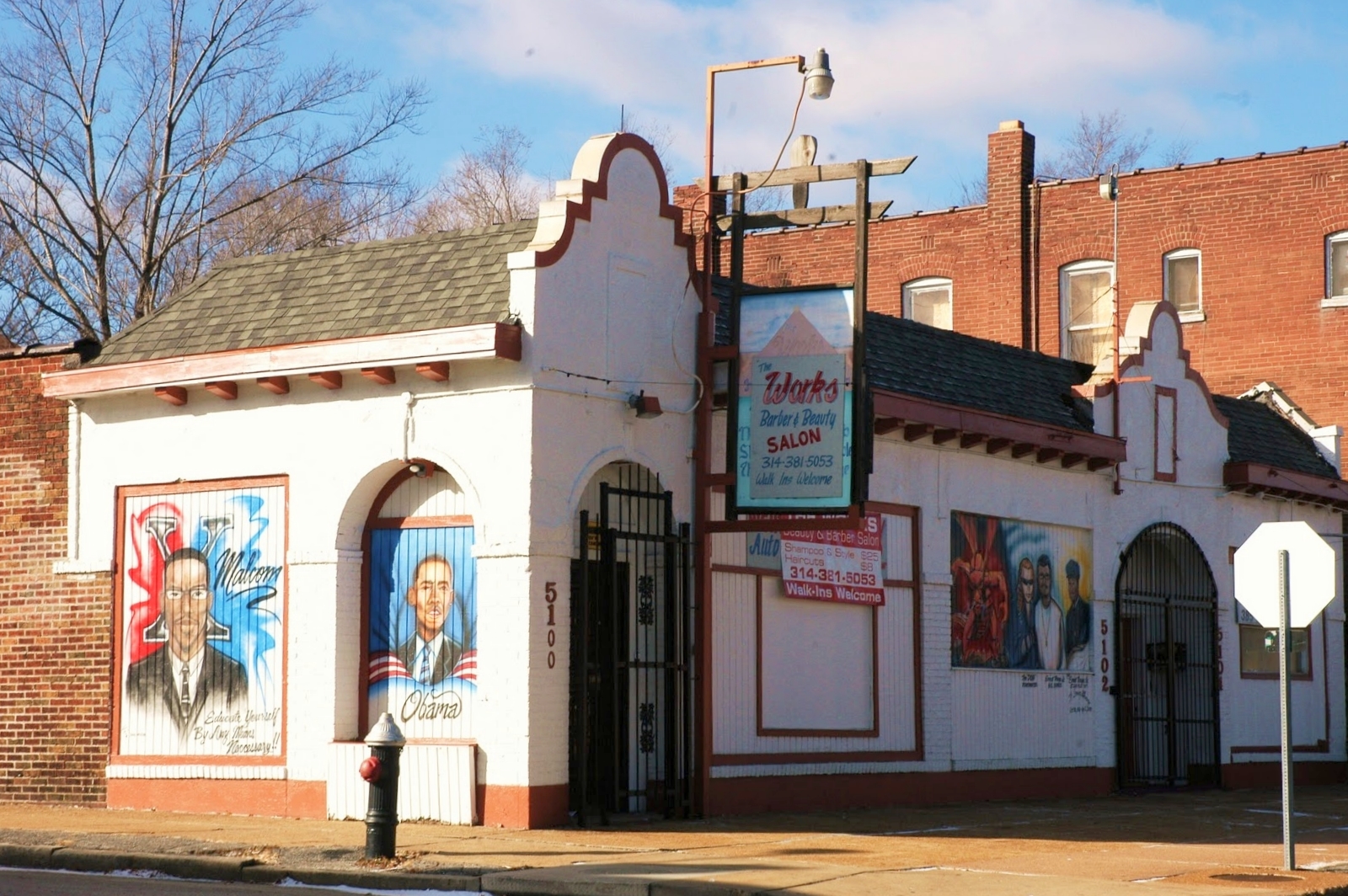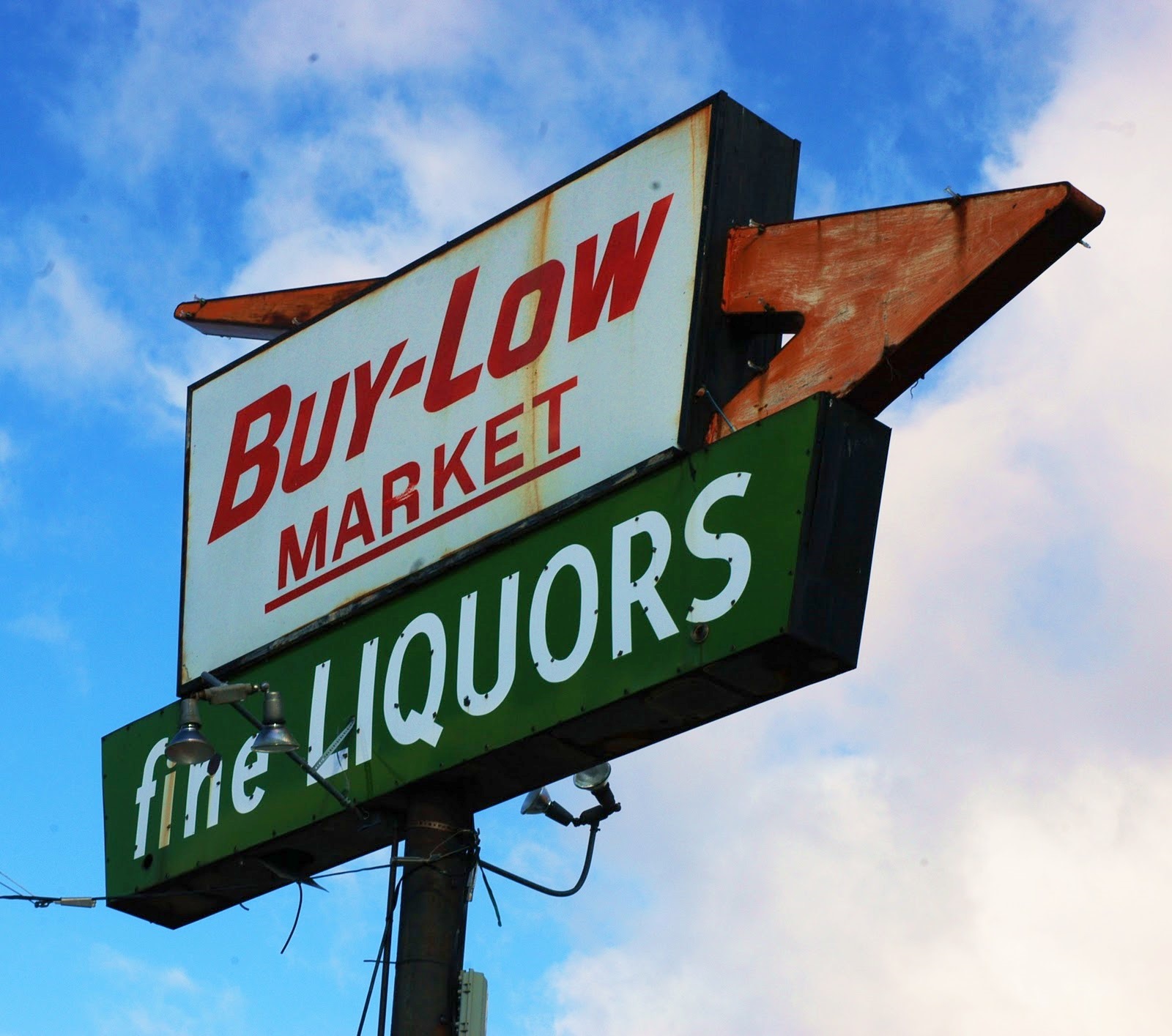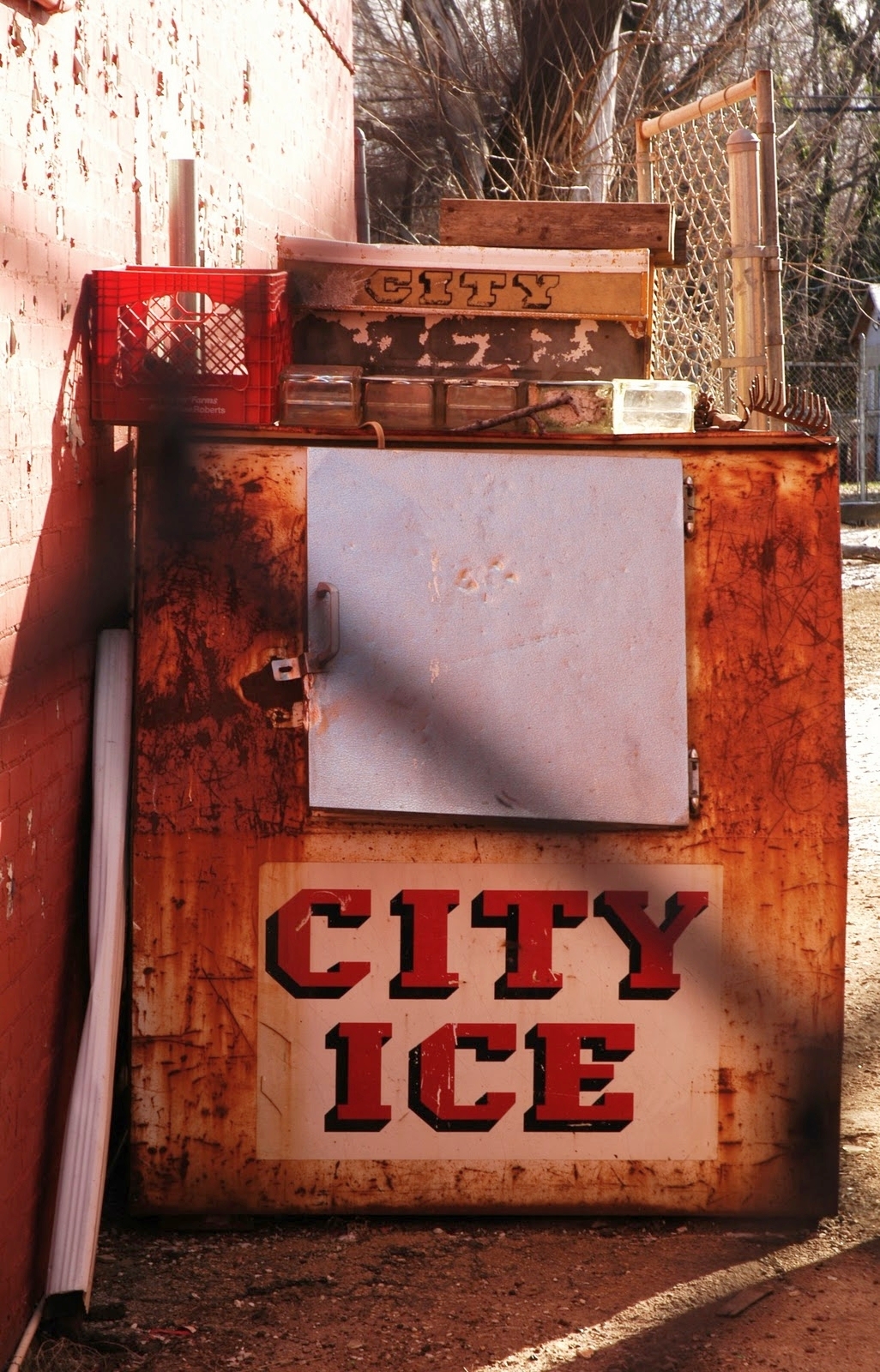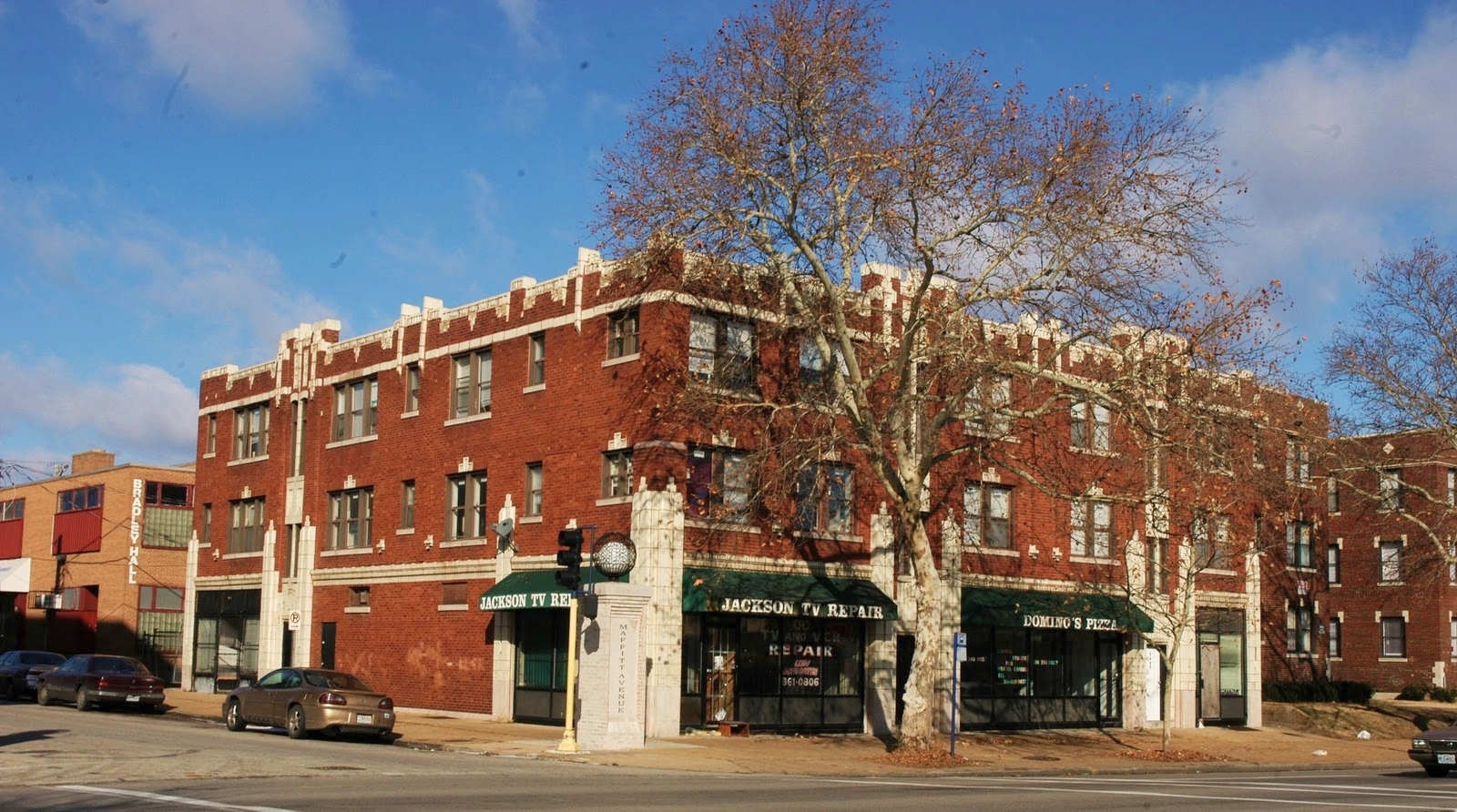 But if you scratch beneath the surface you'll find evidence of the past: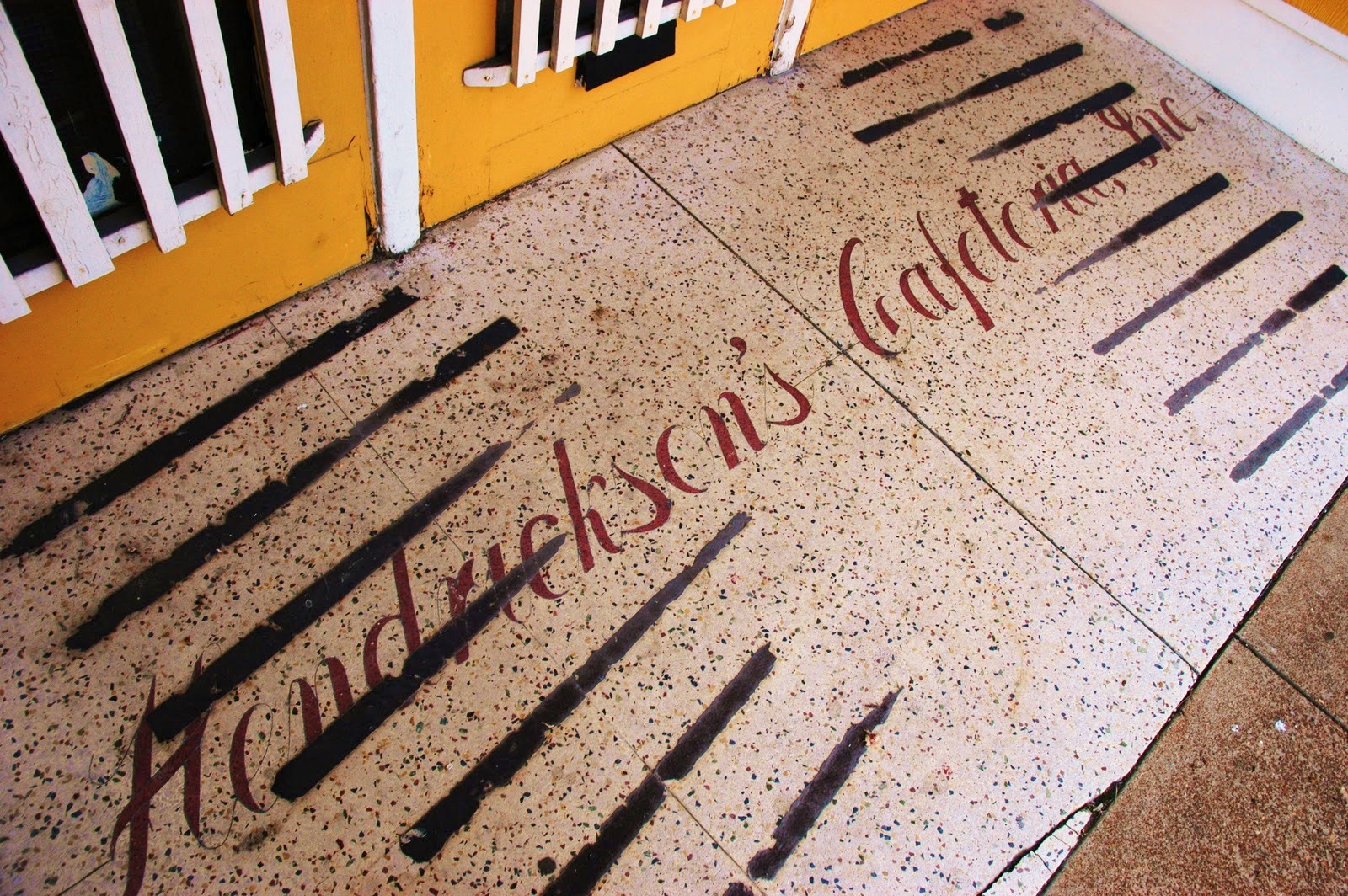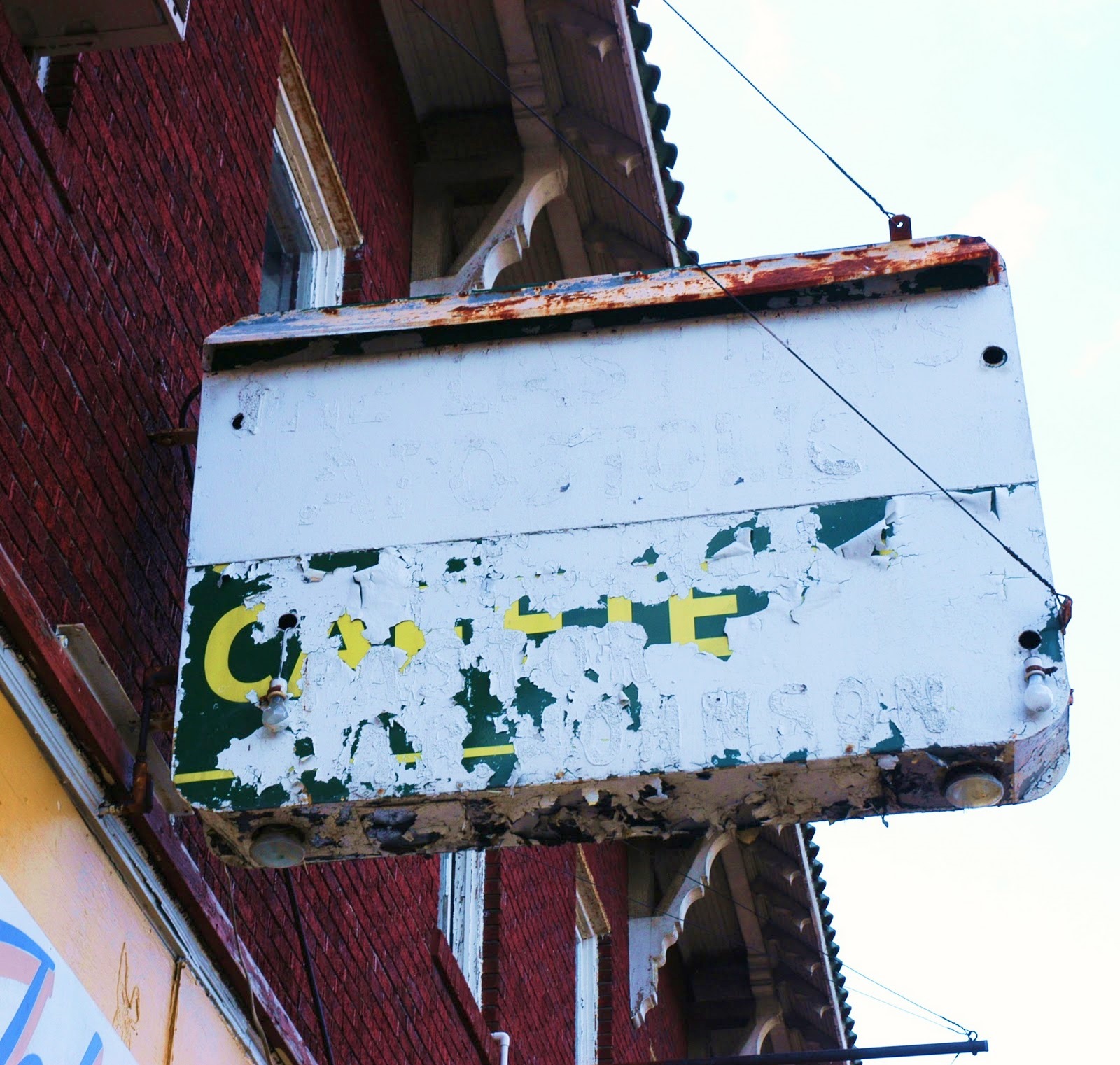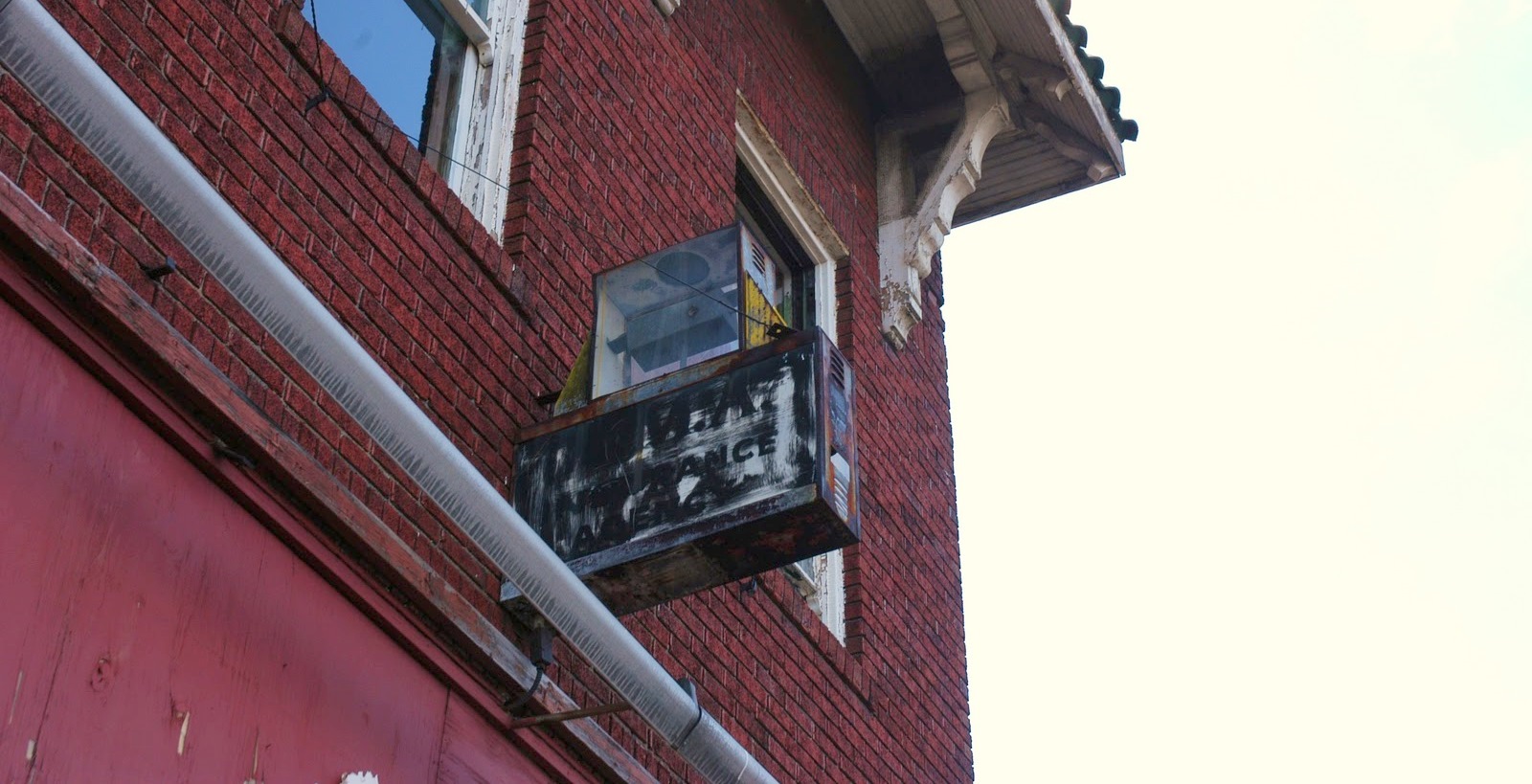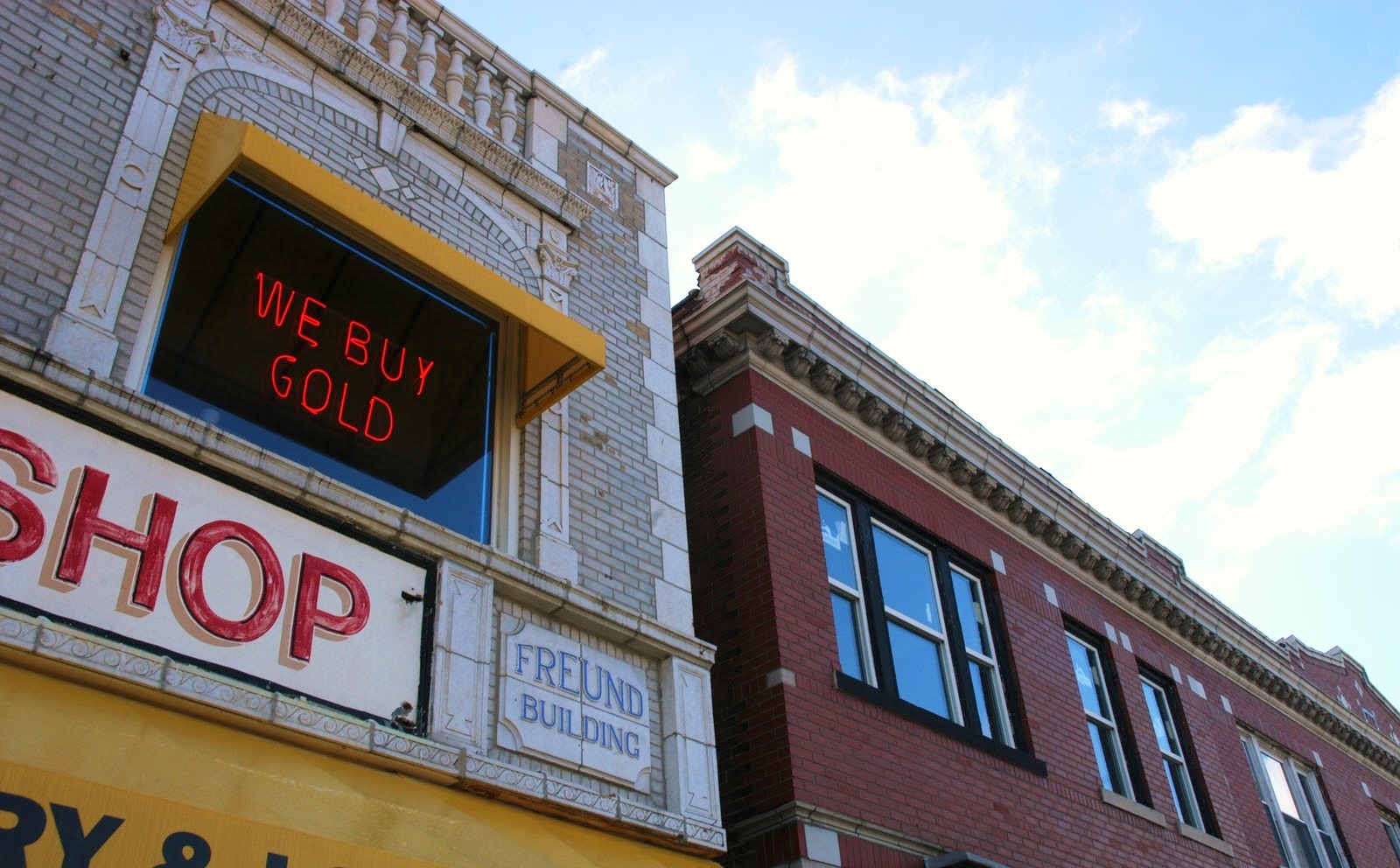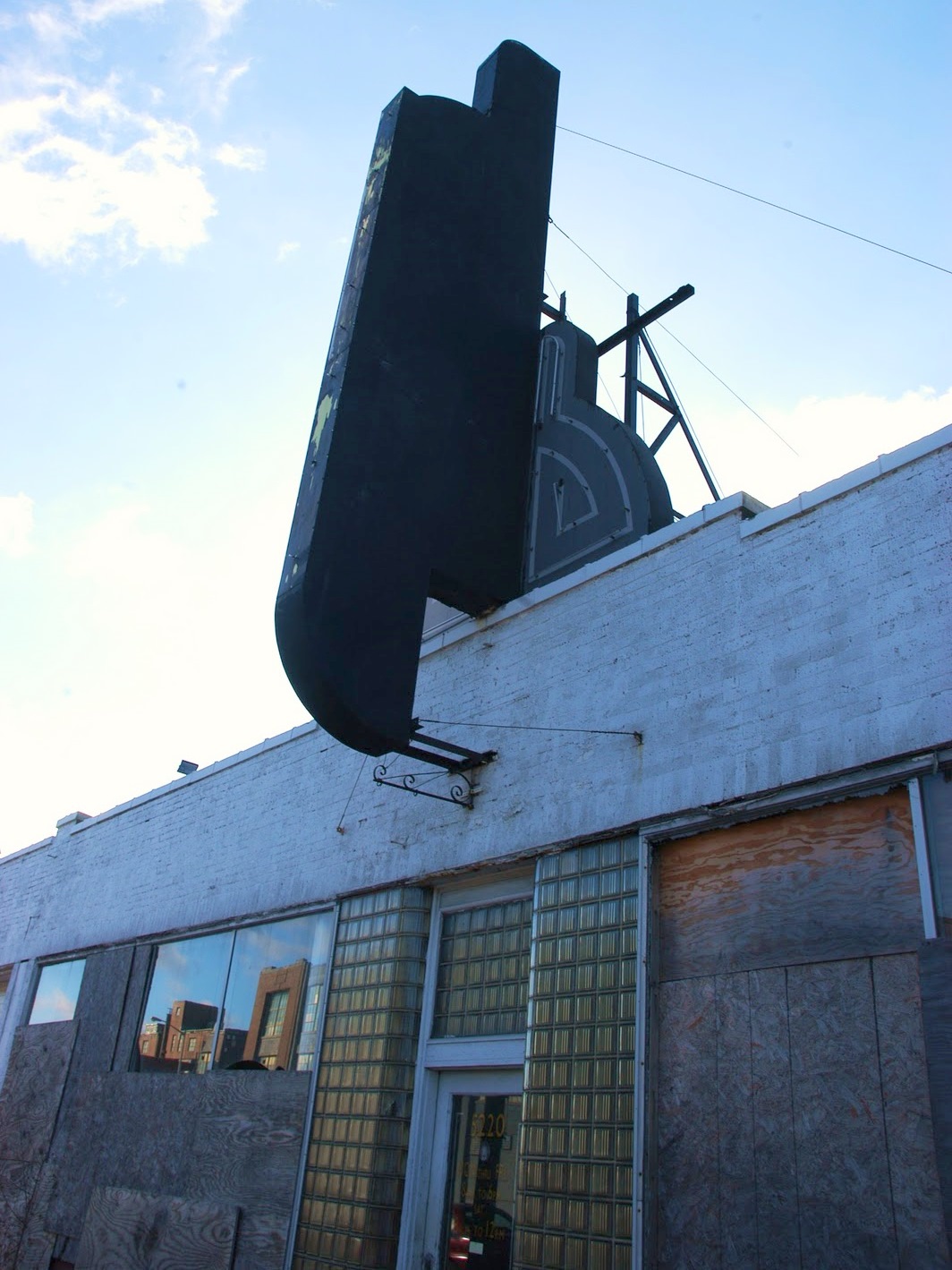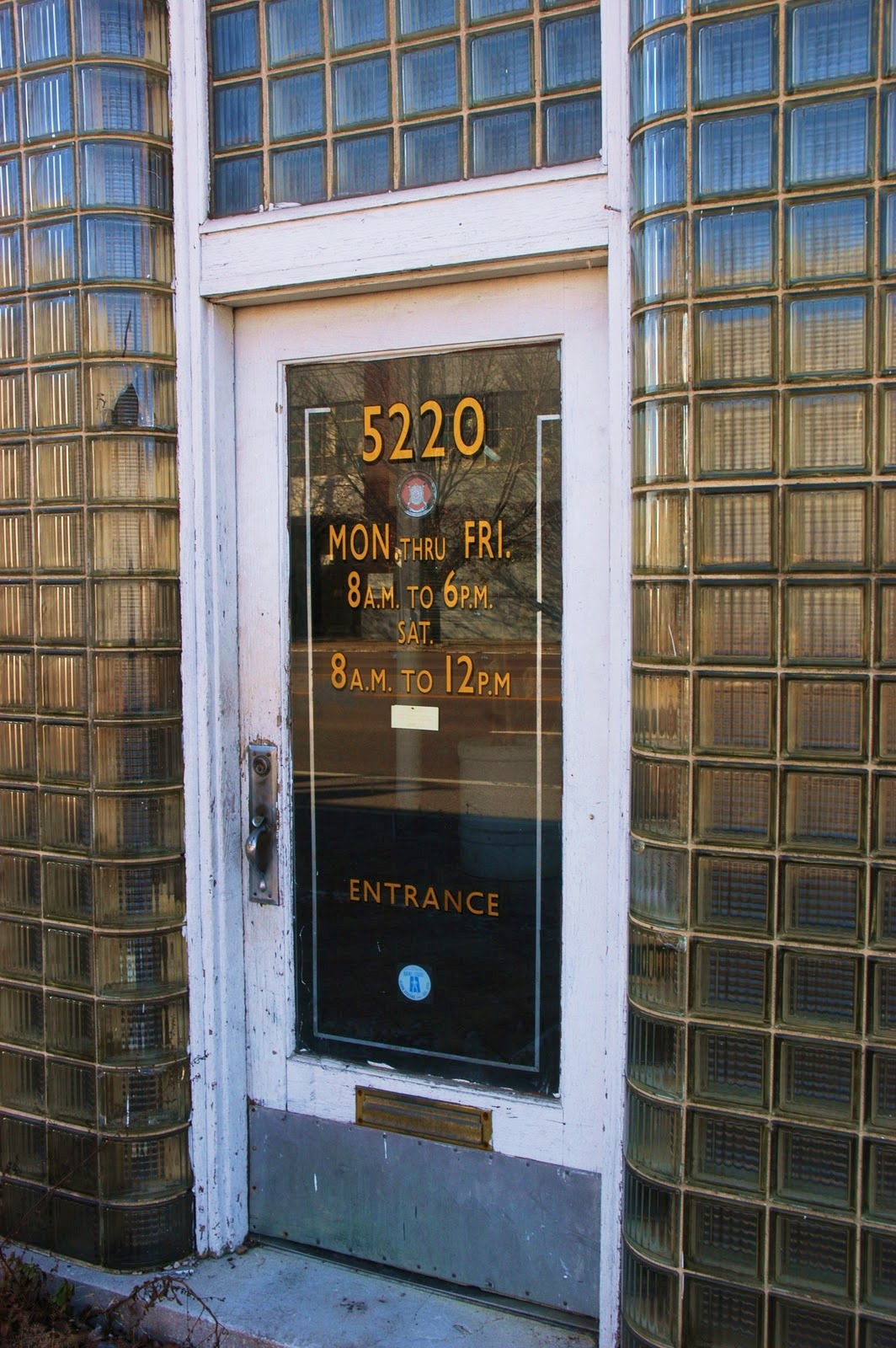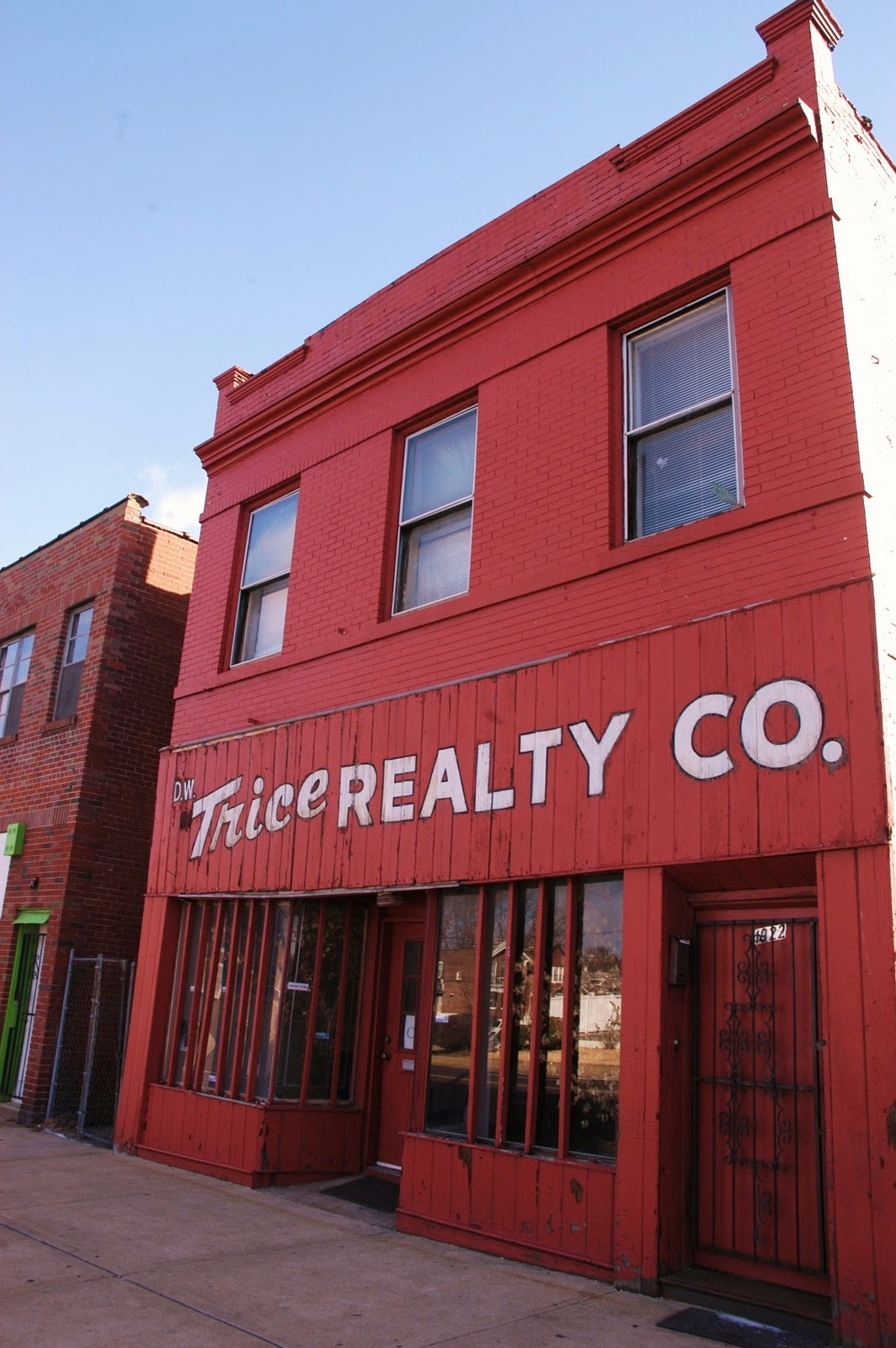 Kingsway West is also home to the famous Friedman Railroad Salvage. I remember the commercials for this place as a kid watching Bennie Hill, Bizarre with John Byner and other channel 11 late night classics…."5151 Martin Luther King, near Union" went the commercial: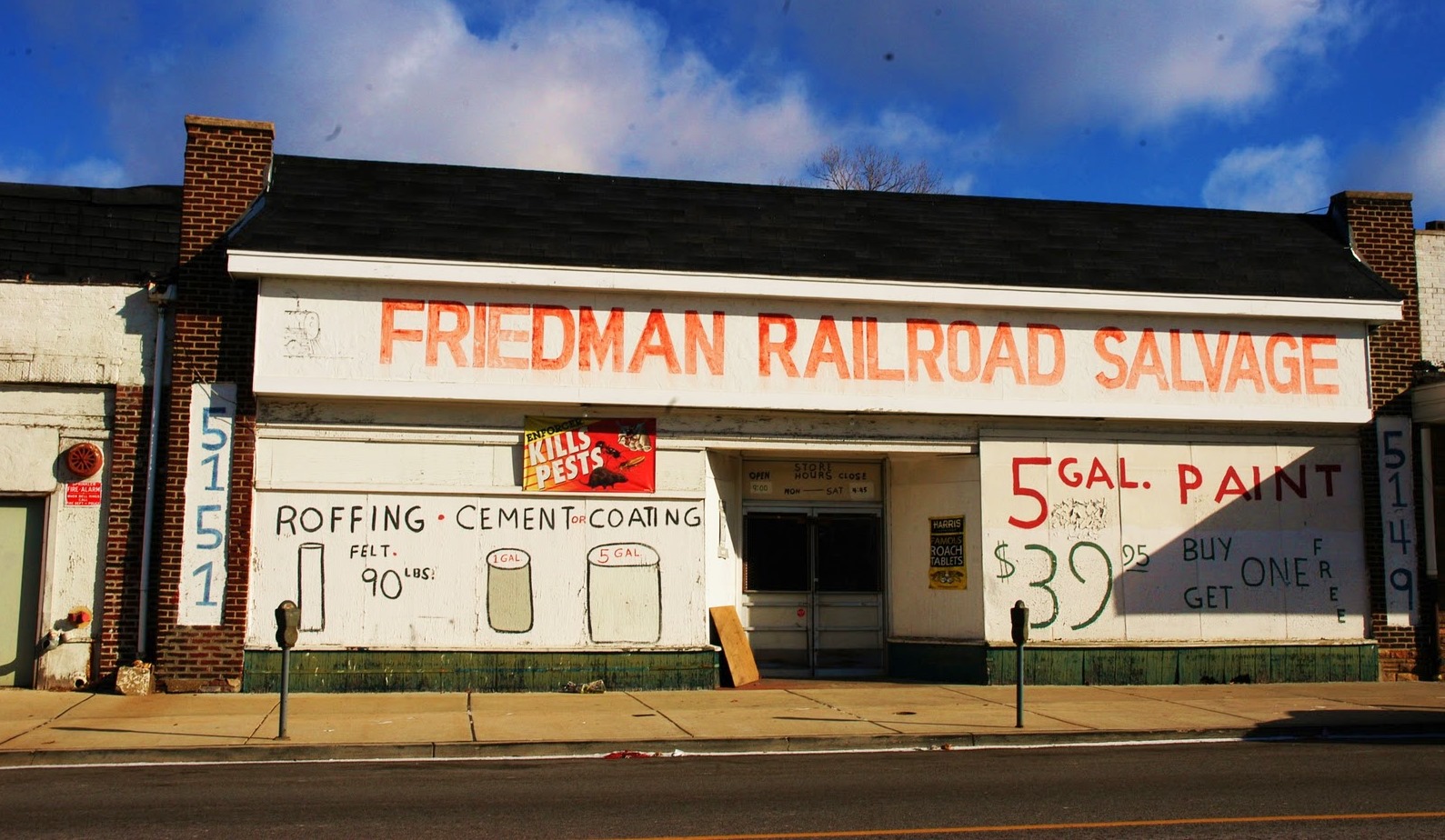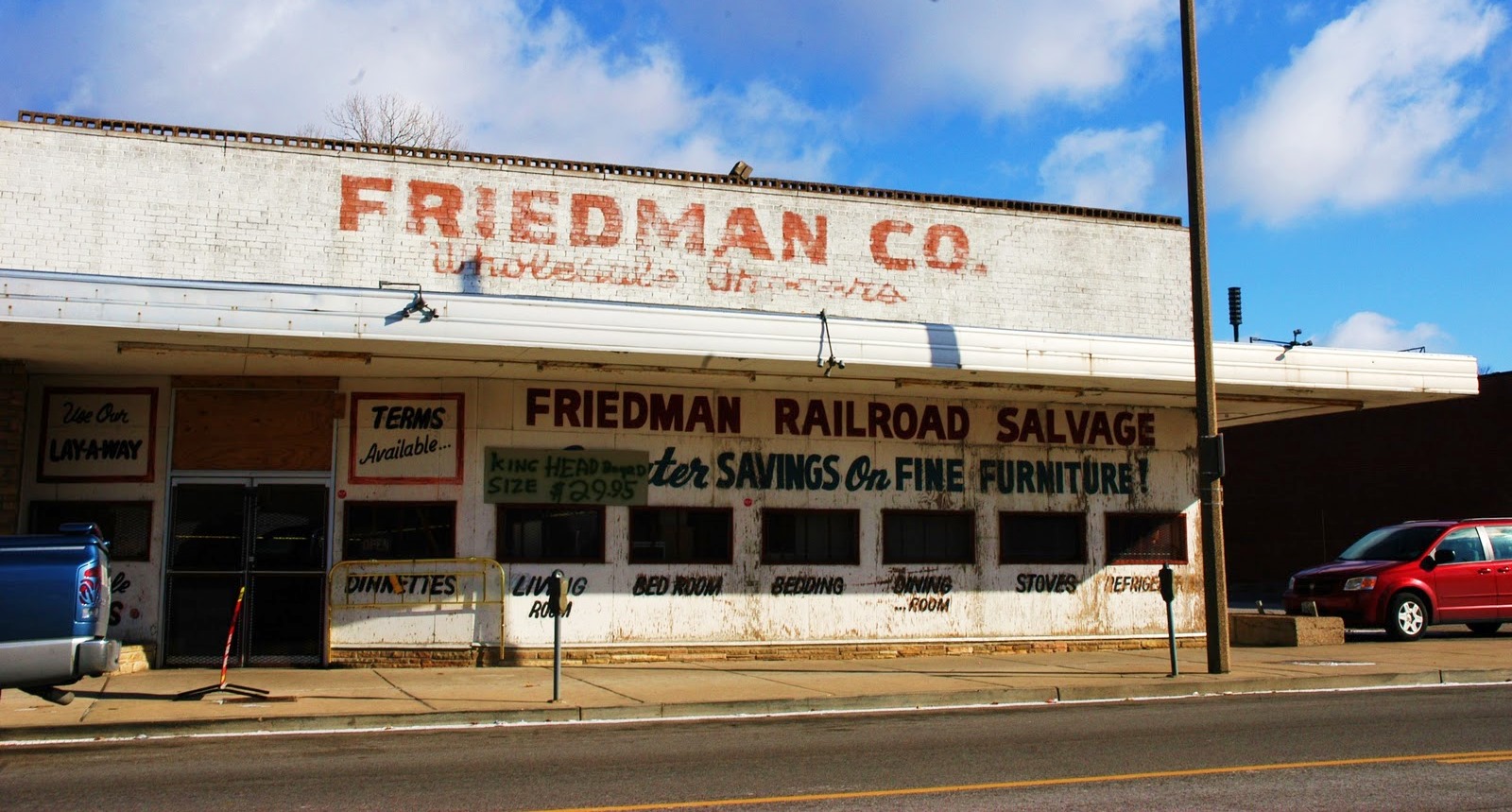 There are several other significant structures along Kingshighway in Kingsway West including the following the Covenant House:
Covenant House Missouri is a non-profit organization that empowers homeless, runaway and at-risk youth to live independently and become contributing members of our community. With open doors and open hearts, CHMO builds a bridge from homelessness to opportunity.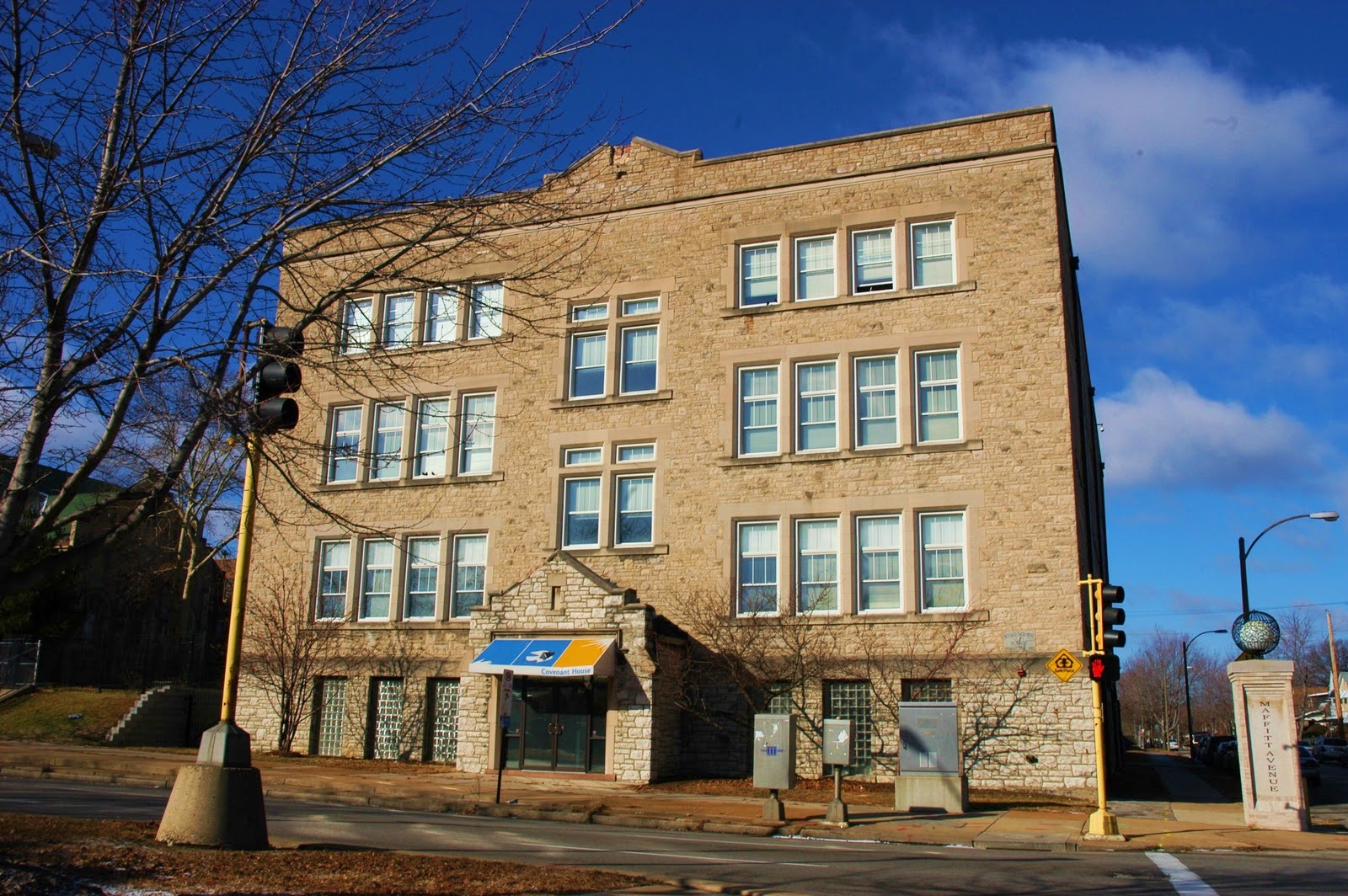 The Imagine Academy of Careers: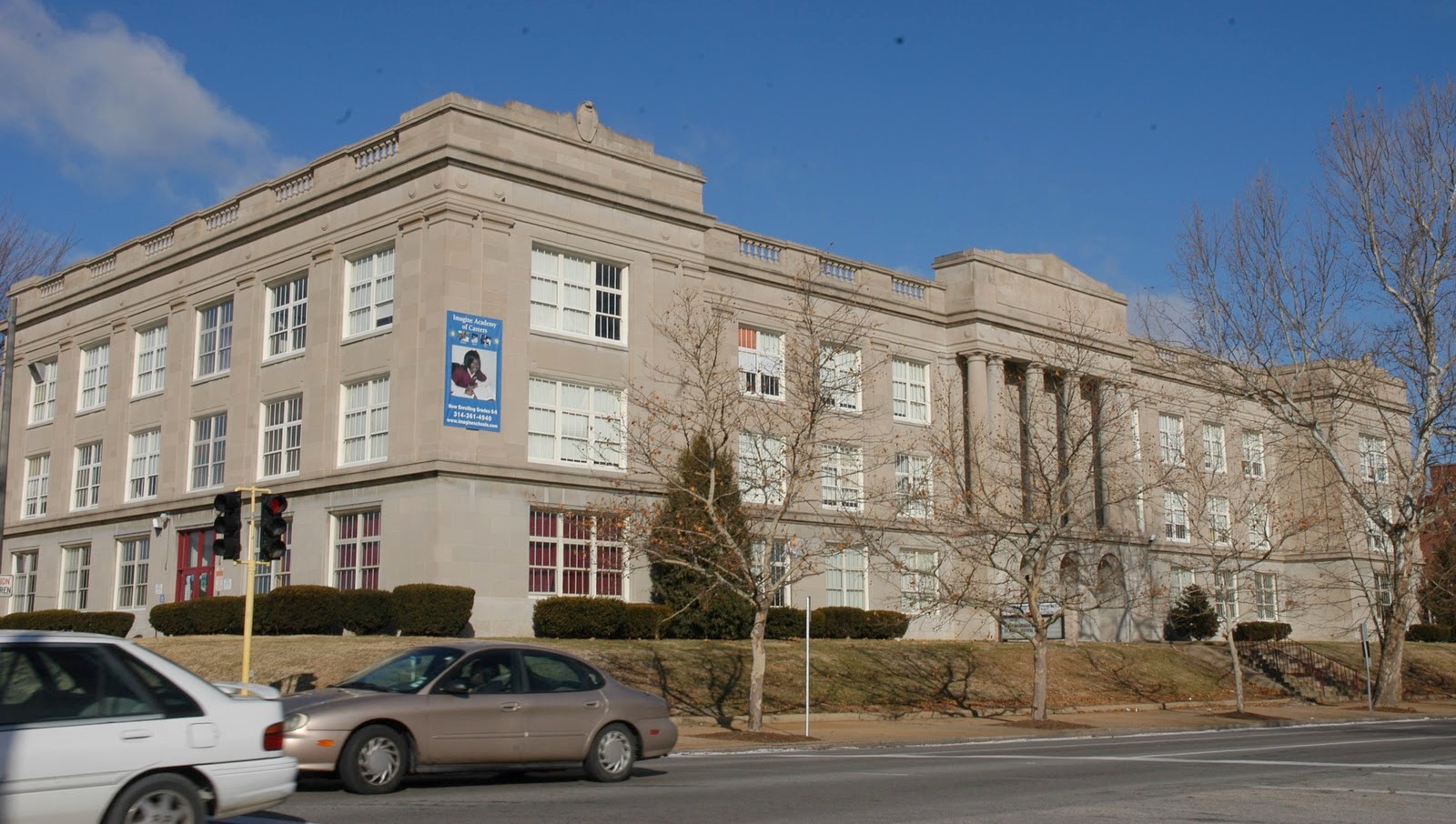 And finally the HUGE complex that is the Northview Village nursing home and rehabilitation center: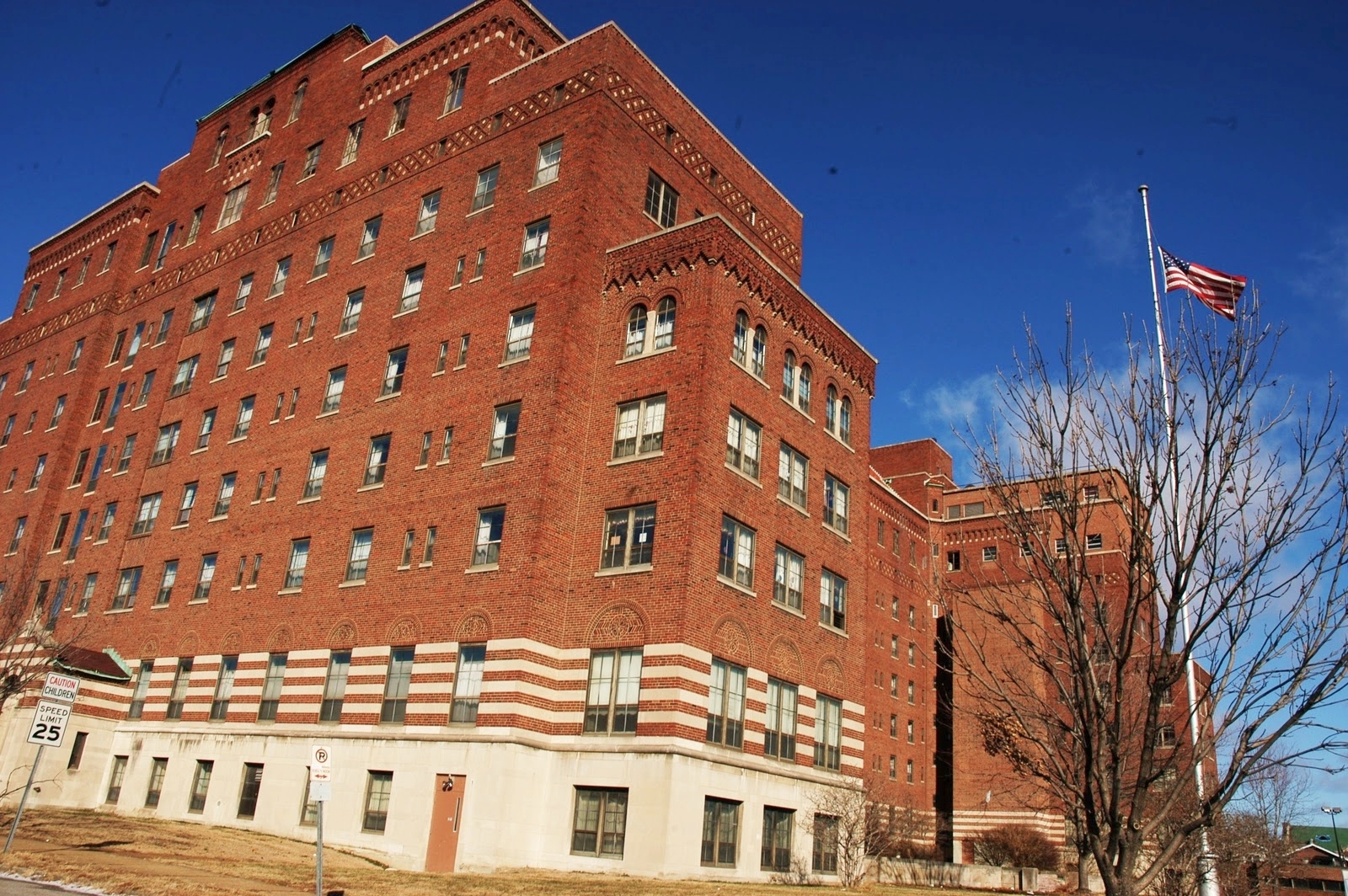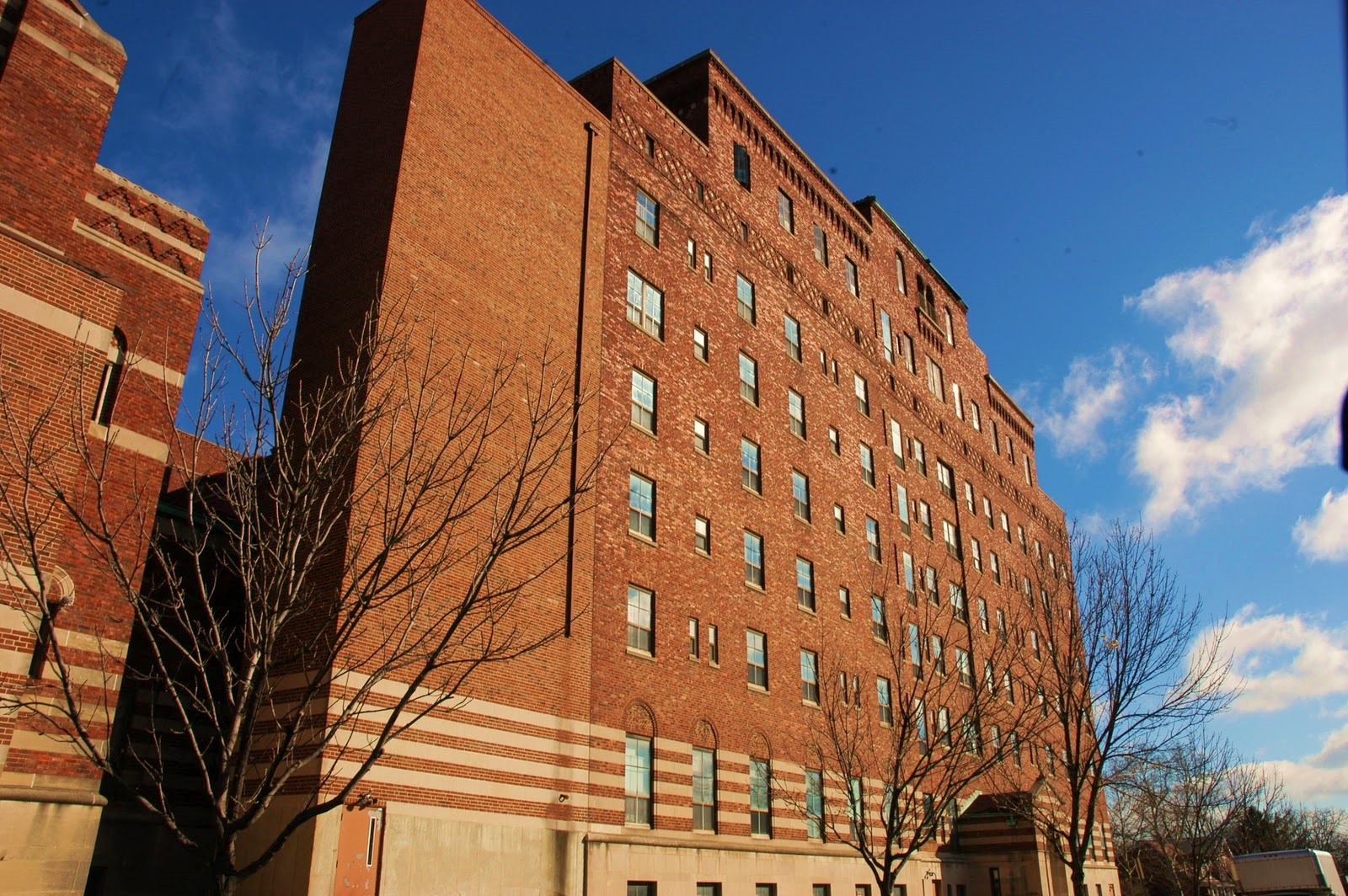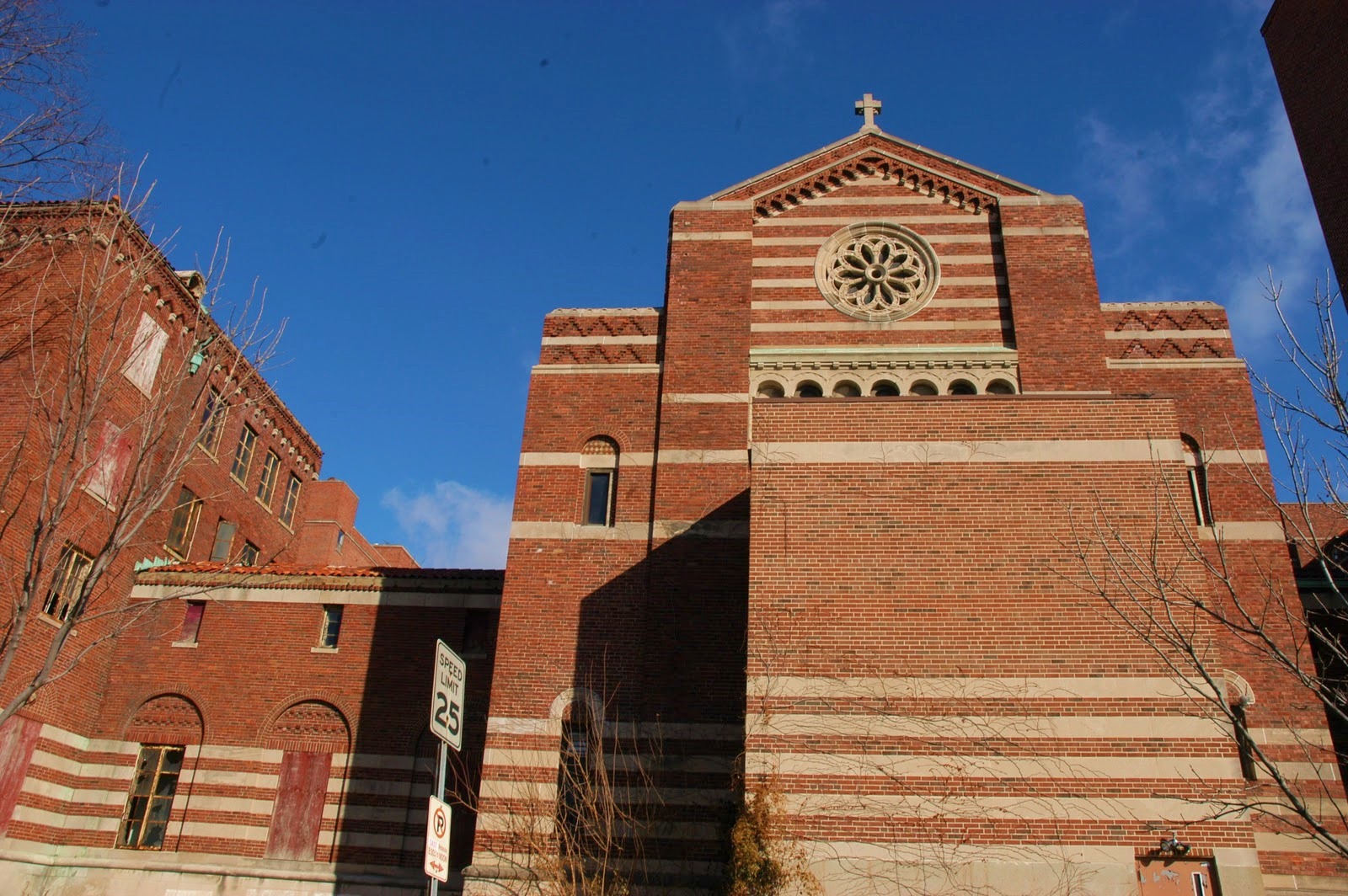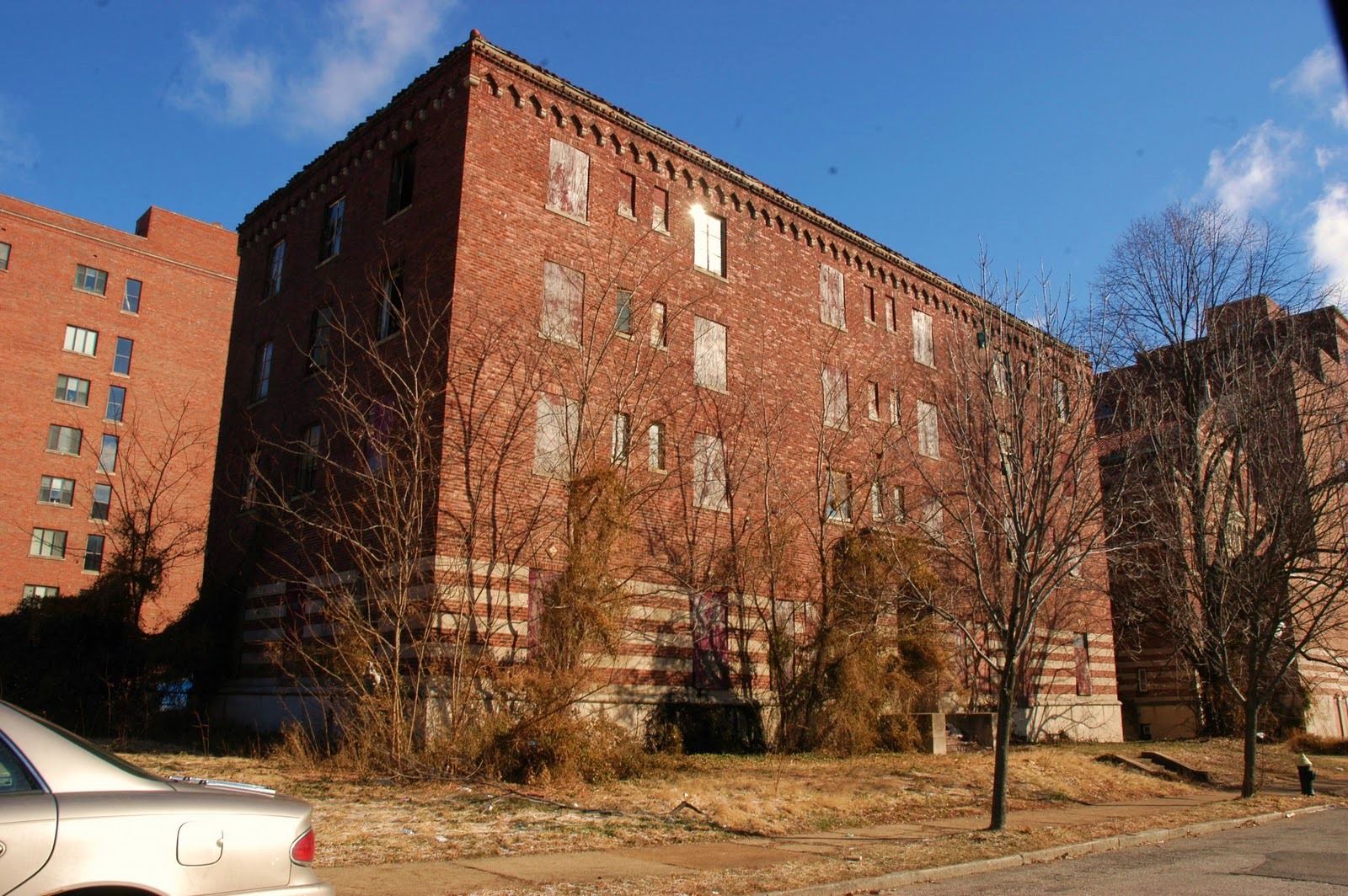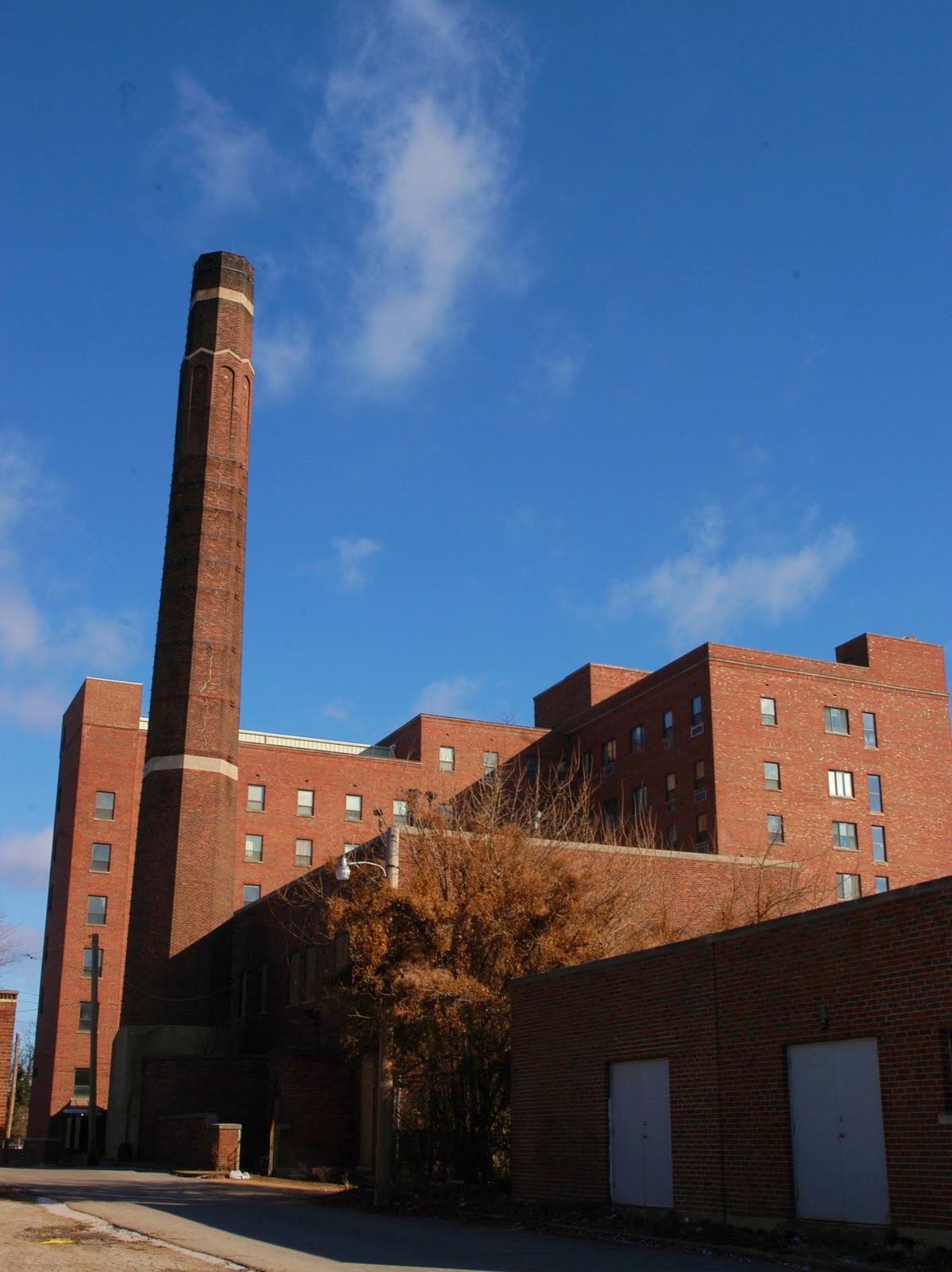 If you stand atop Sherman Park, you get a nice view of downtown: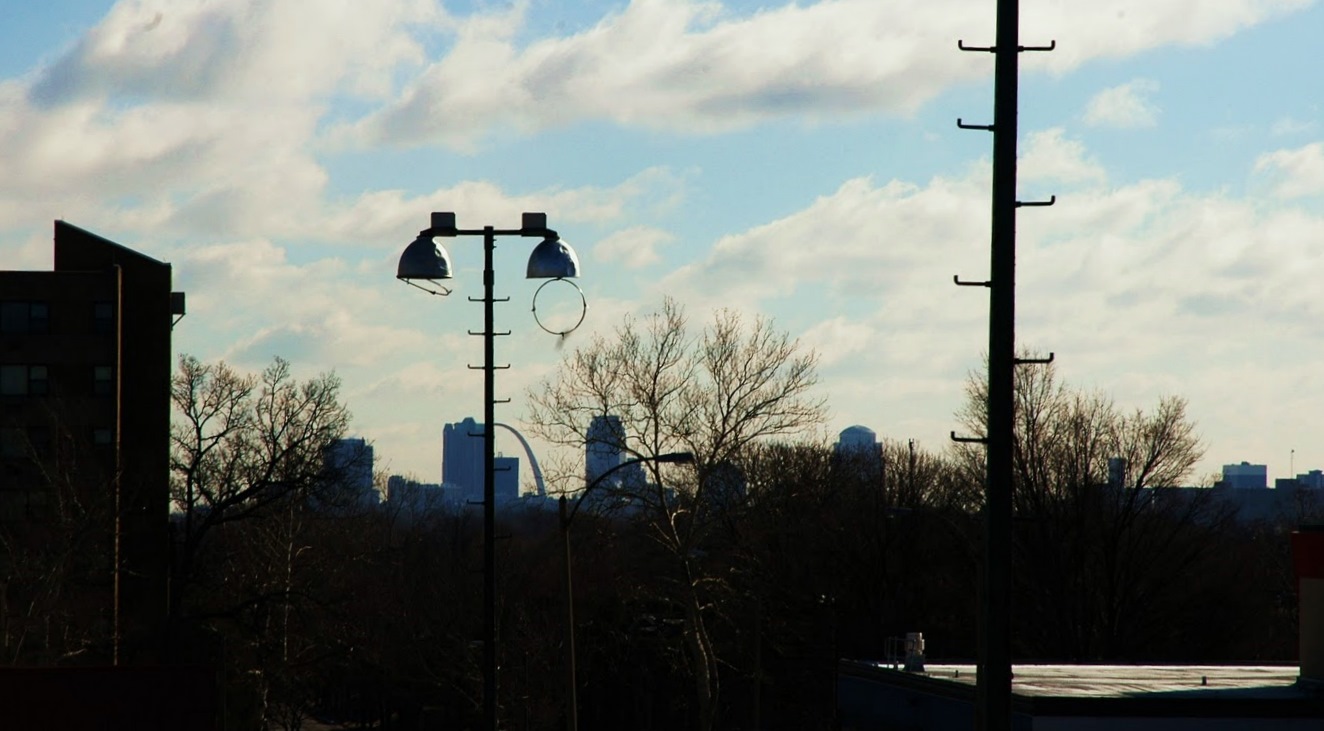 Kingsway West is holding on and is home to a lot of proud folks, I see a bright future ahead.