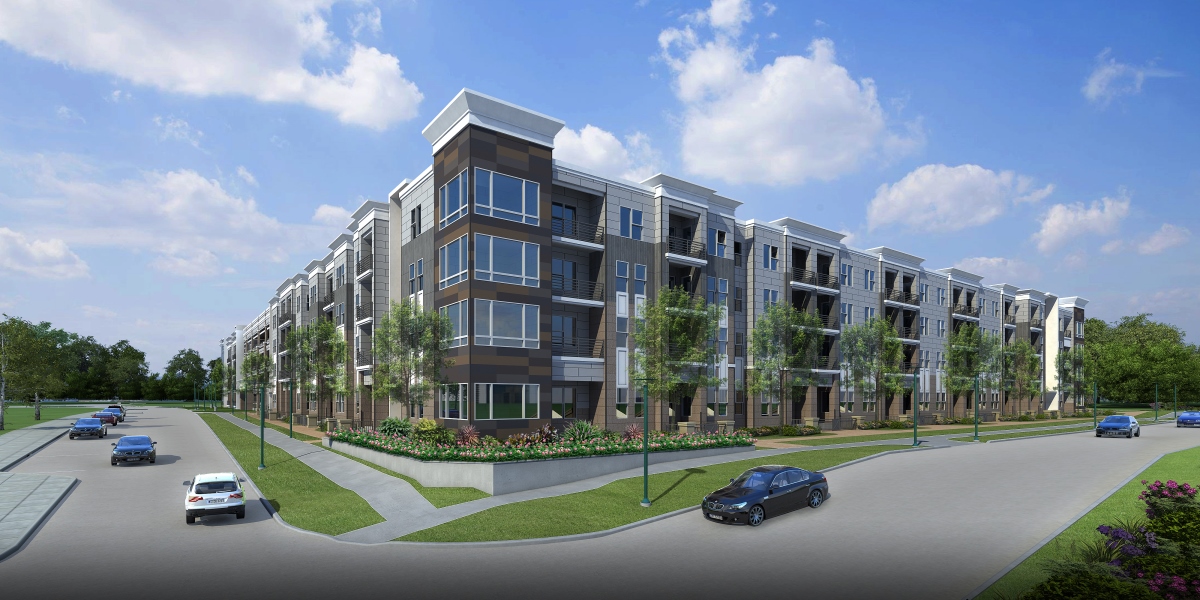 Completed in 1939, Manhasset Village was the vision of the development firm Draper and Kramer out of Chicago. It was built on what was then the outskirts of the St. Louis region, along Highway 40 just west of Brentwood Boulevard. The site now sits near the center of population for the 2.8M person metro area.
The three-story, 353-unit Manhasset Village Apartments occupied the site for more than 65 years. The apartments first attracted young families and professionals looking for new housing just out of the region's urbanized area. Before being demolished in 2005, the complex was home to primarily single professionals and recent college graduates.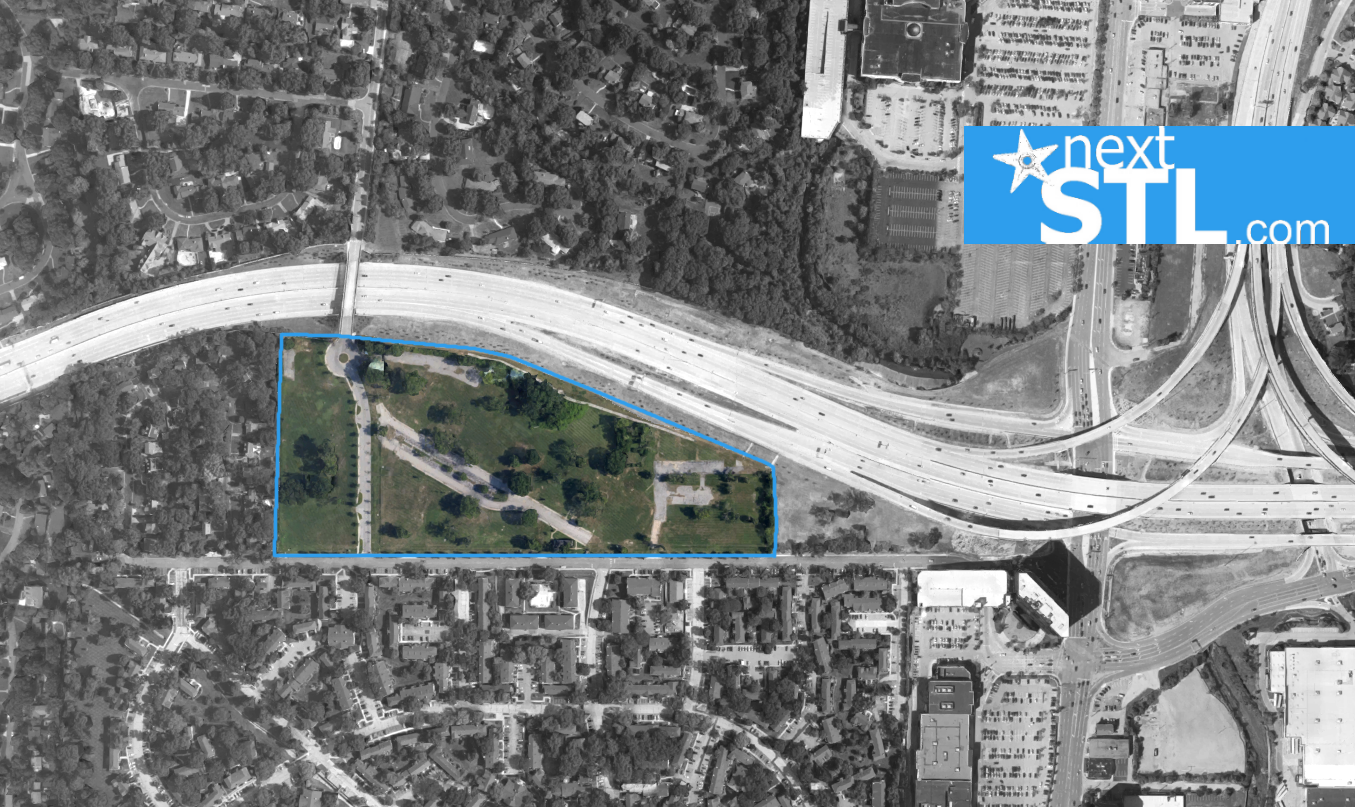 The owners had decided to replace the original apartments with something more grandiose. "too old and functionally obsolete. The rooms were too small, and kitchens were really tiny. "Then nothing happened. It took a decade for a more modest plan to emerge. Today, plans call for up-to 800 apartments and townhomes. The new development emerged after Richmond Heights sought proposals for residential development.
Draper and Kramer were reportedly the only developer to respond. A blight analysis determined that the Manhasset Village site met the blighting criteria. Richmond Heights then approved 70% tax abatement up to $4M or 10 years. The $54M Phase I received $42M in financing from the AFL-CIO Housing Investment Trust. All work will be completed by union labor.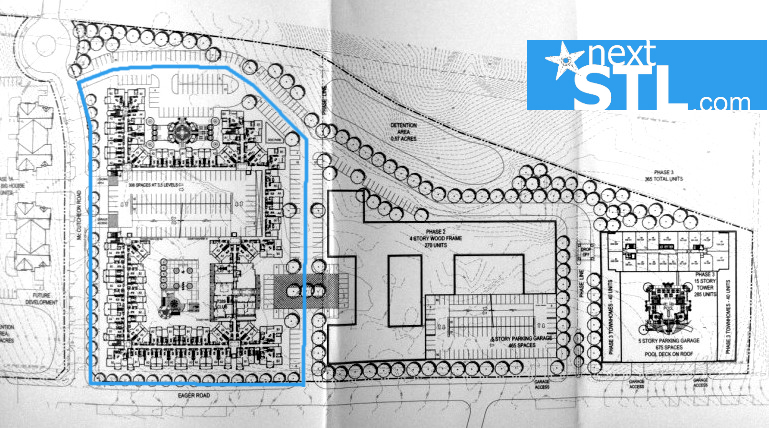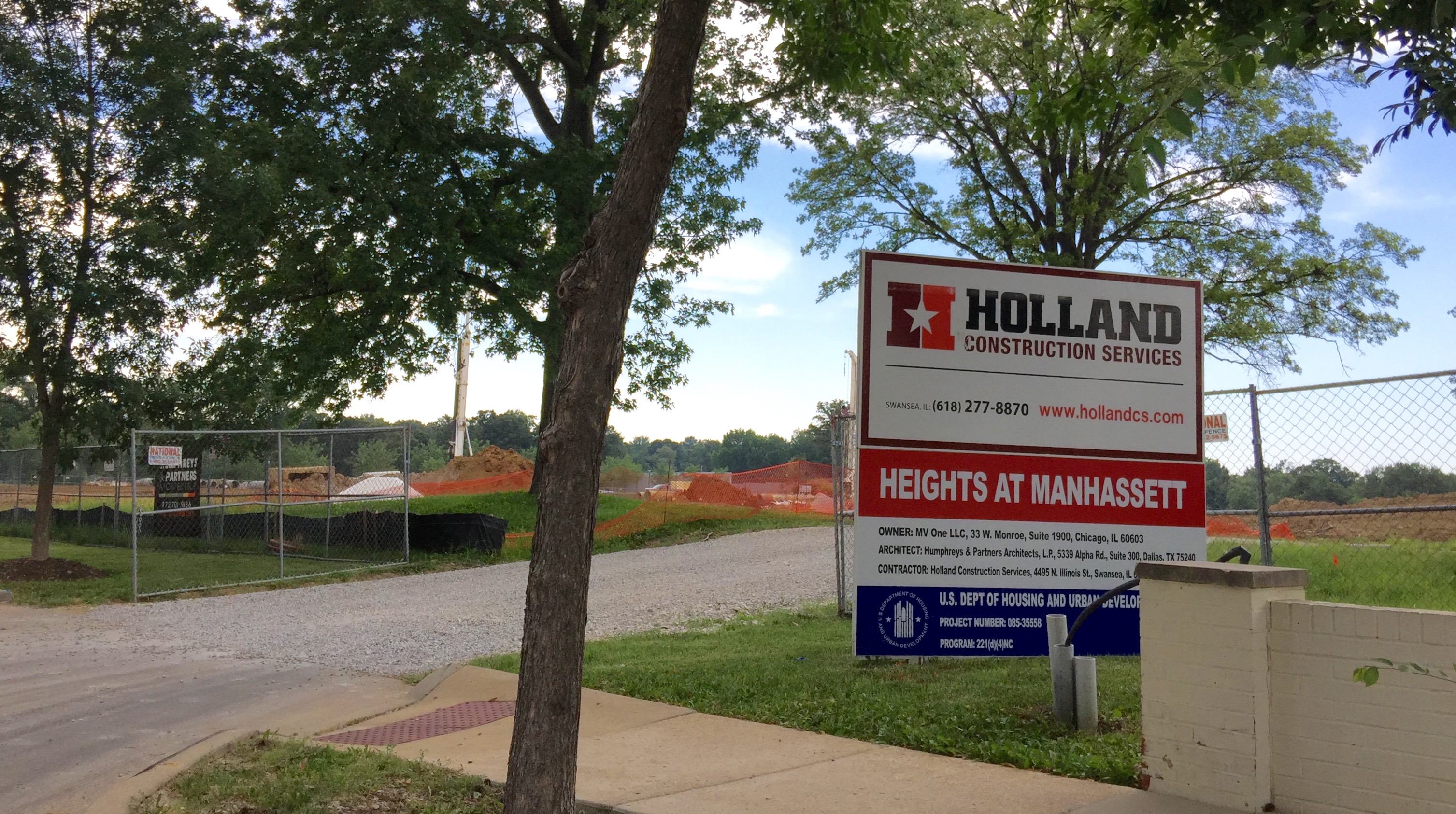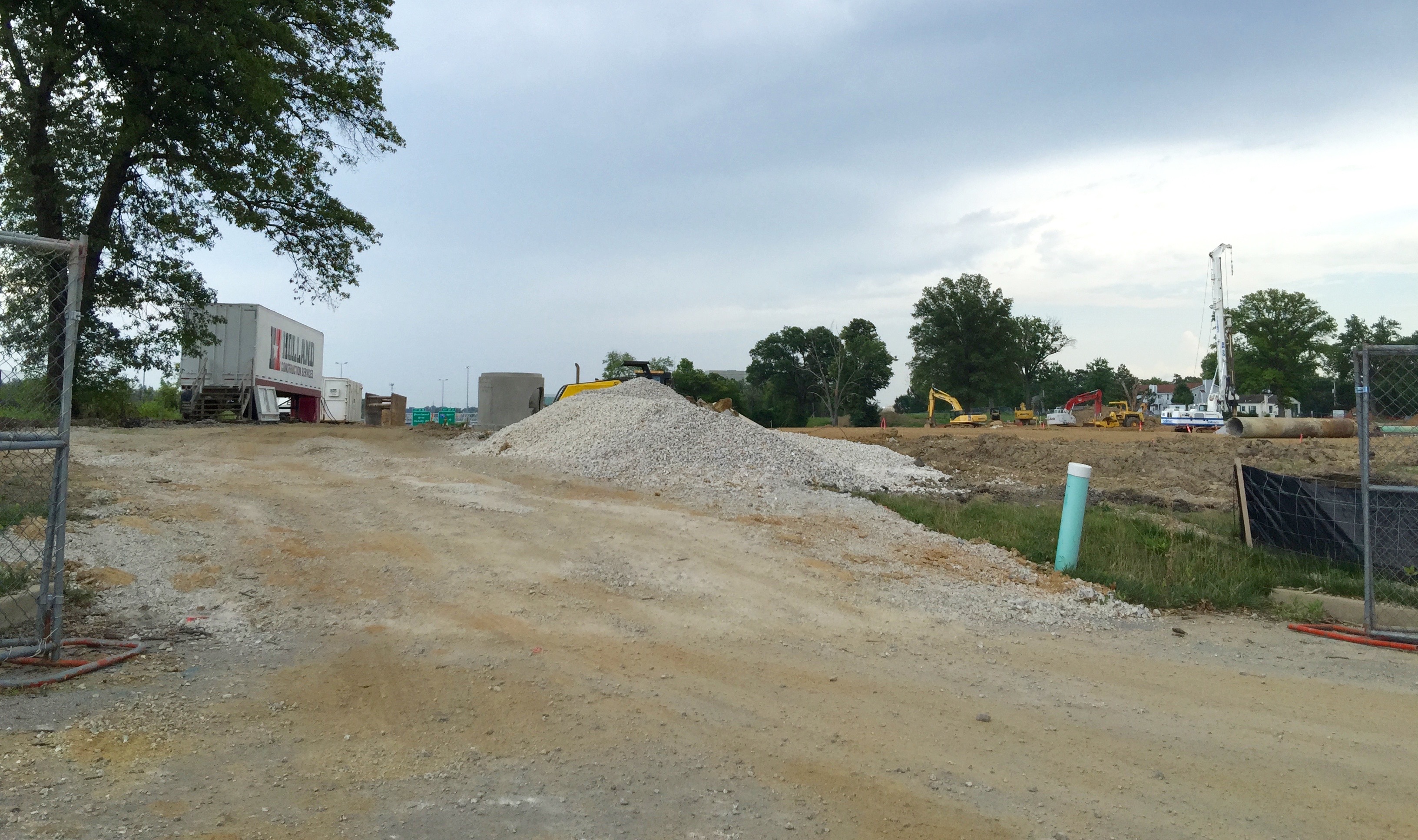 Phase I, named The Heights at Manhasset, is a four-story building of one and two bedroom apartments and rents ranging from $1,100-$1,900. The development is planned to be "heavily amenitized", including a saltwater pool, dog park, fire pits, and views of the Clayton skyline and perhaps the Gateway Arch from some units. The development was designed by Humphrey & Partners Architects of Dallas, which also designed the Cortona at Forest Park, and is the architect selected for Green Street's mixed-use project in St. Louis City's The Grove neighborhood.
Following Phase I's 281 units, Phase II's Manhasset Flats is planned as a 40-unit luxury apartment development and has been targeted for 2016 completion. Additional future phases include Manhasset Heights, 23 high-end townhomes located on the west side of McCutcheon Road, adjacent to an established residential neighborhood. If initial phases find success, an additional 240 units are planned in both 2019 and 2022.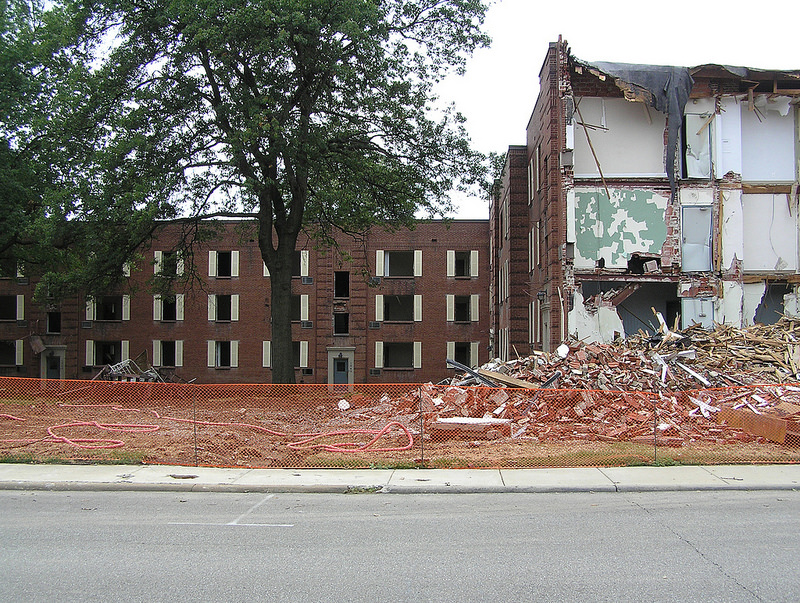 {Manhasset Village – photo by Ethan Palenchar on Flickr}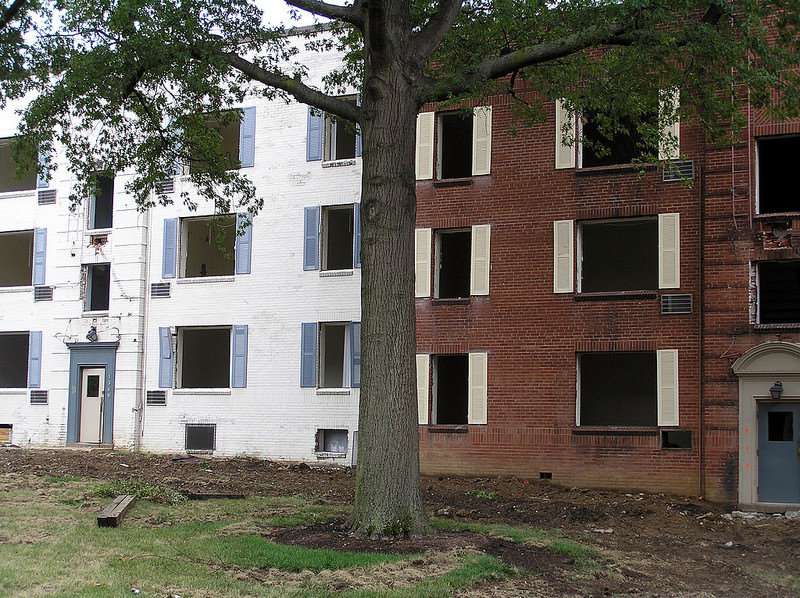 {Manhasset Village – photo by Ethan Palenchar on Flickr}