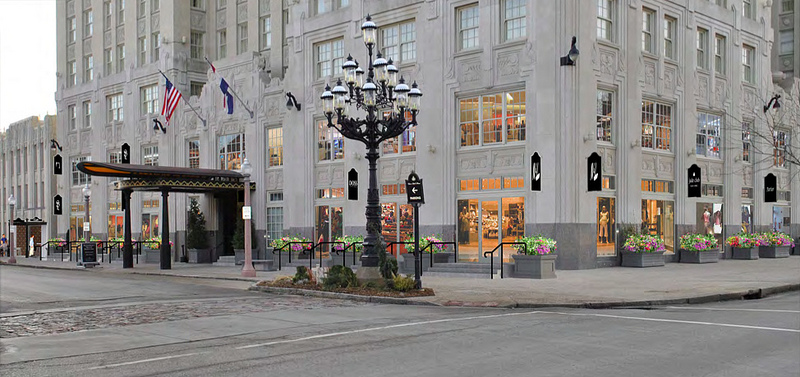 nextSTL first broke the news of possible retail expansion at the Central West End's Chase Park Plaza in March. Now, the city's Cultural Resources Office (CRO) is set to endorse the plan, likely paving the way for the retail conversion.
Due to the historic nature of the property, the plan to open retail bays along Maryland Avenue to accommodate Patagonia, Urban Outfitters' Free People, and other retailers, requires approval from the city's Preservation Board. The CRO will present its findings to the Preservation Board next Monday. That board most often confirms the CRO's recommendation.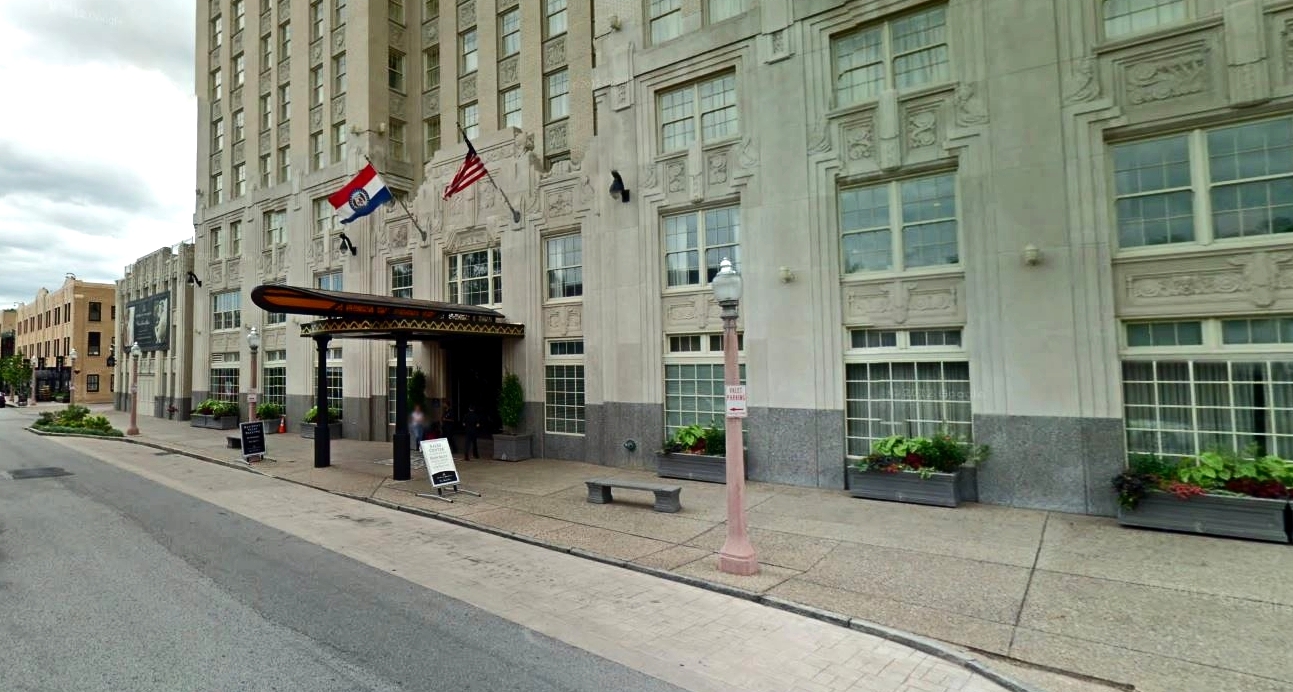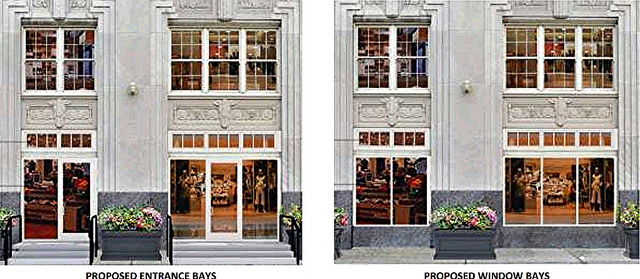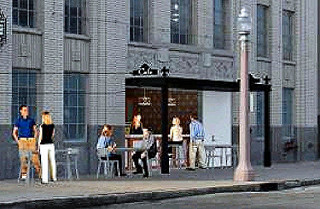 A new element of the plan, according the Preservation Board agenda, is a reimagined historic garage entrance on Maryland. Plans show a new canopy introduced to the streetscape, serving an open service storefront that would be closed when the store is not open.
CRO presentation from the Preservation Board agenda:
CRO STAFF RECOMMENDATION: That preliminary approval be granted, subject to review of each application and materials by the Cultural Resources Office.
THE PROJECT: The applicant is presenting a master plan for storefronts in the Maryland Avenue façade and a small portion of the Kingshighway façade of the Park Plaza building. The plan presents door and window options for the bays of various widths, a sign program, the treatment of the opening in the garage building, new main entrance doors on the Maryland Plaza façade, and redesigned enclosure at the Kingshighway entrance.
Photographs from the mid-1980s indicate that there have been storefront show windows in the Maryland Avenue and Kingshighway façades of the Park Plaza building in the past. The current multi-pane windows are not historic sash. The current plan will re-introduce more obvious storefront windows and establish some new storefront entrances.
PRELIMINARY FINDINGS AND CONCLUSION: The Cultural Resources Office's consideration of the criteria for storefronts in existing commercial
buildings in the Central West End Historic District Standards led to these preliminary findings:
The proposed installation of storefronts would cause the loss of only a small portion of the historic masonry and base veneer as historic fabric and would not expand the extent of previous storefront use of the street-level portion of the hotel building.
The scale, proportions, details and exterior materials comply with the standards in that they are in keeping with the presence of the historic masonry portion of the building and would appear to be compatible new elements, as allowed for in the standards.
The proposed use of the entrance to the garage would introduce a new type of commercial use for that portion of the façade, but is within the guidance provided by the historic district standards for appropriate new storefront infill.
Changes to the two pedestrian entrances are appropriate for the building.