Soulard may soon see a mixed use Subway restaurant constructed on a vacant lot. So too may a series of lots across the city on South Kingshighway (addressed as 1151-55, just north of Manchester) in the tiny Kings Oak neighborhood. A $750,000 permit was issued to owners JPRZ, LCC earlier this week to construct a new mixed-use Subway restaurant with office space above.
Unlike in Soulard, this construction will involve demolition—specifically, the demolition of the old Swedish National Society building, constructed in 1913. But, due largely to neighborhood opposition to the loss of an attractive building for a suburban-styled replacement, the Subway franchise owner will be reconstructing the Swedish National Society building's facade in the new construction.
Below is the 1913 Swedish National Society building, presently under demolition (photo credit: Cultural Resources Office of the City of St. Louis):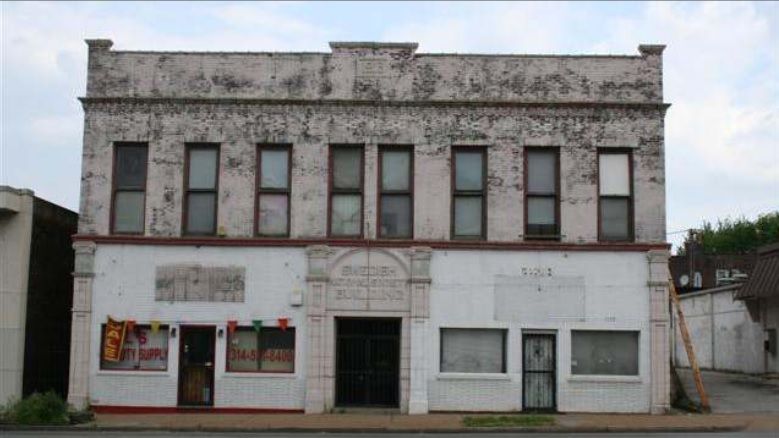 And here is the new construction proposed:
The small, former fast food building just to the north of the Swedish National Society building will also be felled. The new structure will sit a few feet to the north of its old site and will contain a drive through. The site plan is shown below:
To read more about the history of the Swedish National Society building, as well as the Cultural Resources Office writeup on the proposed demolition from the May 2013 Preservation Board agenda, click here and scroll to page 11 of the PDF.
For the nextSTL take on the proposal, click here.