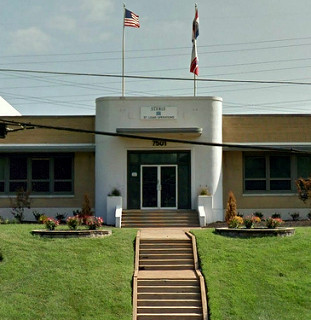 According to WhoLou sources Steris Corp. has awarded McCarthy Building Co. an $8 million expansion project at their Pagedale facility. The project is expected to break ground in February and be completed by the end of summer. The expansion will allegedly feature construction of a prefabricated building.
Steris is headquartered near Cleveland, Ohio and provides sterilization, microbial reduction, and materials modification services to customers throughout the world. The company employs more than 250 union and nonunion workers at their Pagedale and Vinita Park production, bottling, packaging, and shipping facilities. More than 100 cleaning chemicals and hand-sanitizers are produced there.
Steris has had a presence in St. Louis since 1996 when they bought the infection and contamination control units of Calgon Vestal Laboratories which was owned by pharmaceutical giant Bristol-Myers Squibb.
In June of 2012 the company announced an $11 million expansion at their Montgomery, Alabama facilities that will also feature new construction. That expansion is expected to create 120 new jobs in addition to the current total of 270 Steris employees in Montgomery.
An attempt to reach Steris director of corporate communications and government affairs Stephen Norton for comment was unsuccessful.