The once forlorn structure at 1016 Mississippi in Lafayette Square underwent a nearly five-year long rehab, priced at over $250,000, with multiple starts and stops. The rehab was finally completed early last year. The first floor has recently added an occupant – Kuhl Swaine, an advertising firm.
Below is a picture dating to 2006 or so, prior to any rehab work, from Geo St. Louis: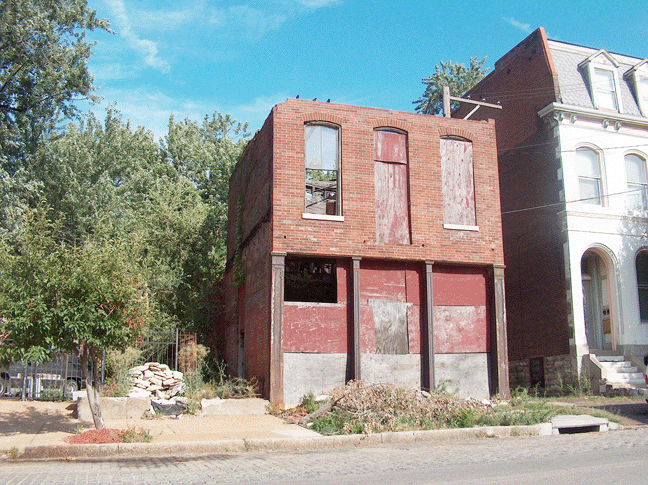 And here is a shot from July 2011 courtesy of Google Streetview:
Clearly these rehab projects leave a big mark on neighborhoods and seem like a big vote of confidence in further investment.