The LCRA is petitioning for a zoning change at the long vacant Pruitt-Igoe site. The request is one more step towards setting the stage for redevelopment adjacent to the hoped-for $1.6B National Geospatial Intelligence Agency headquarters. The goal is the development of a "healthcare precinct" and 2-4 story retail and hospitality front Cass Avenue.
The healthcare plan would include Paul McKee's planned urgent care hospital, as well as medical office buildings and an extended stay hotel. The re-zoning consolidates three parcels into one and zones the Pruitt-Igoe site for uses compatible with redevelopment plans and the possible presences of the NGA headquarters. Development adjacent to that site will be limited to mid-rise construction. The new zoning would be classified "G" Local Commercial and Office District.
The petition also includes renderings and examples of desired development. As the petition states, "The goal is to address the architectural character and guide development of a dense, urban environment on the Pruitt-Igoe site including the form and massing of buildings, as well as streetscape layout and design." Re-zoning requires the approval of the city's Board of Alderman. Several votes related to NorthSide Regeneration and the NGA site have been contentious, but a rezoning is expected to be easily approved.
[More National Geo-Spatial Intelligence Agency coverage on nextSTL]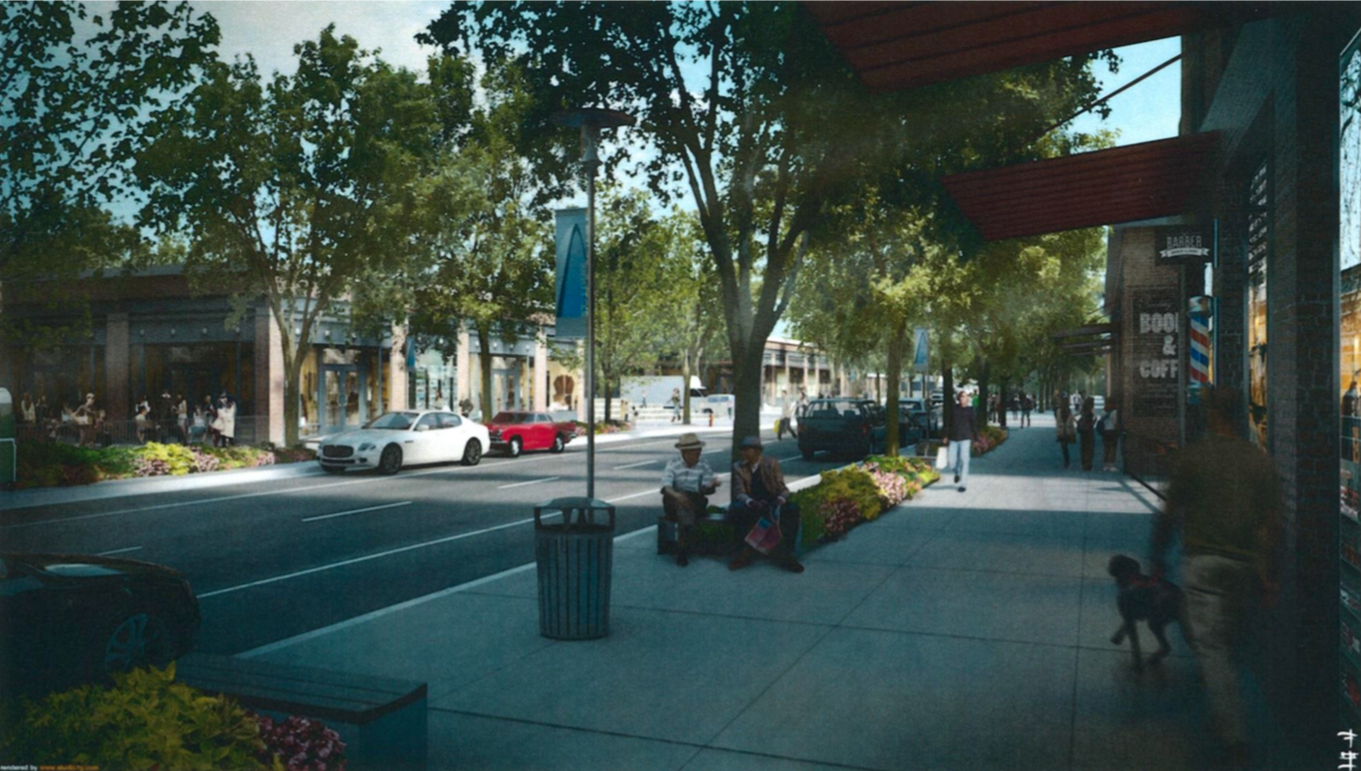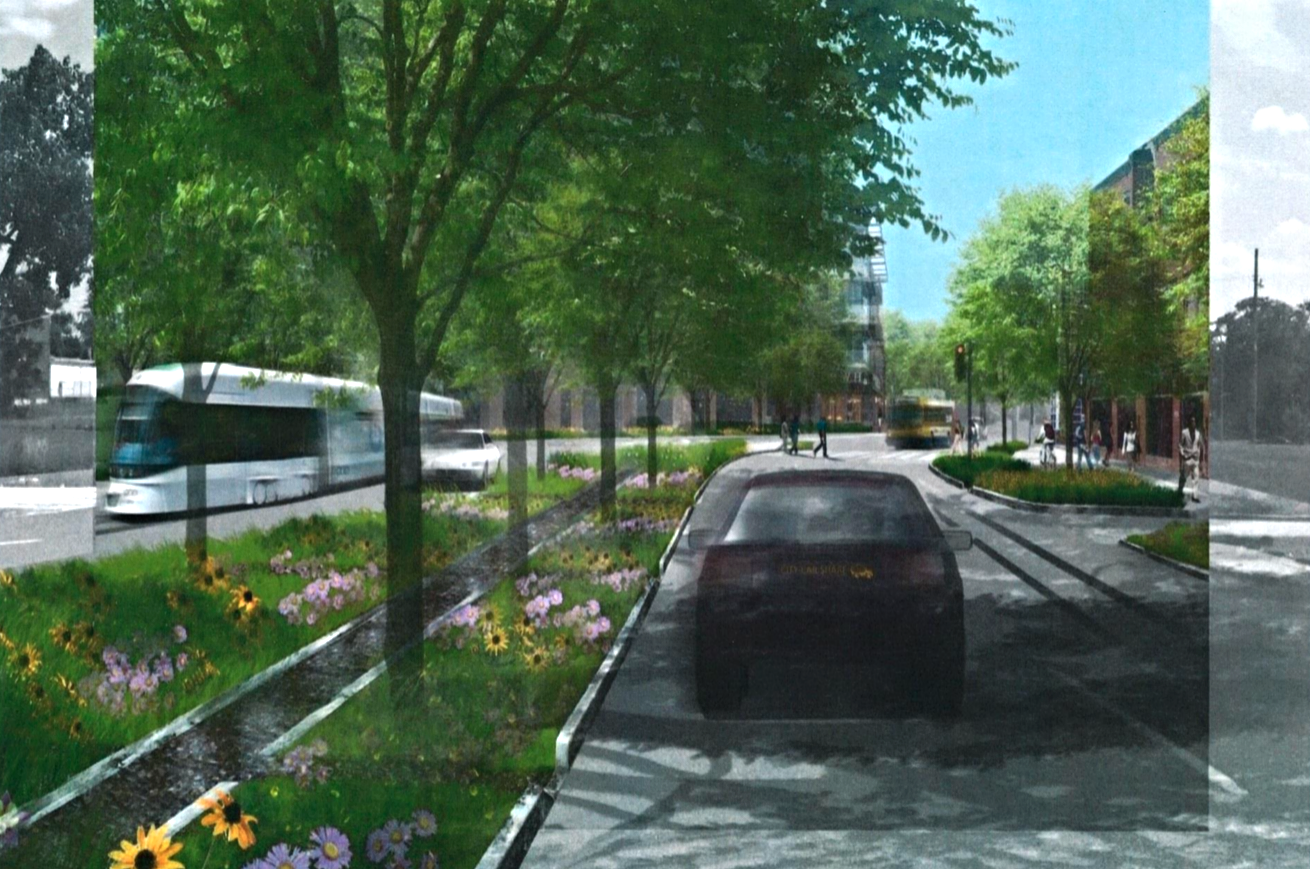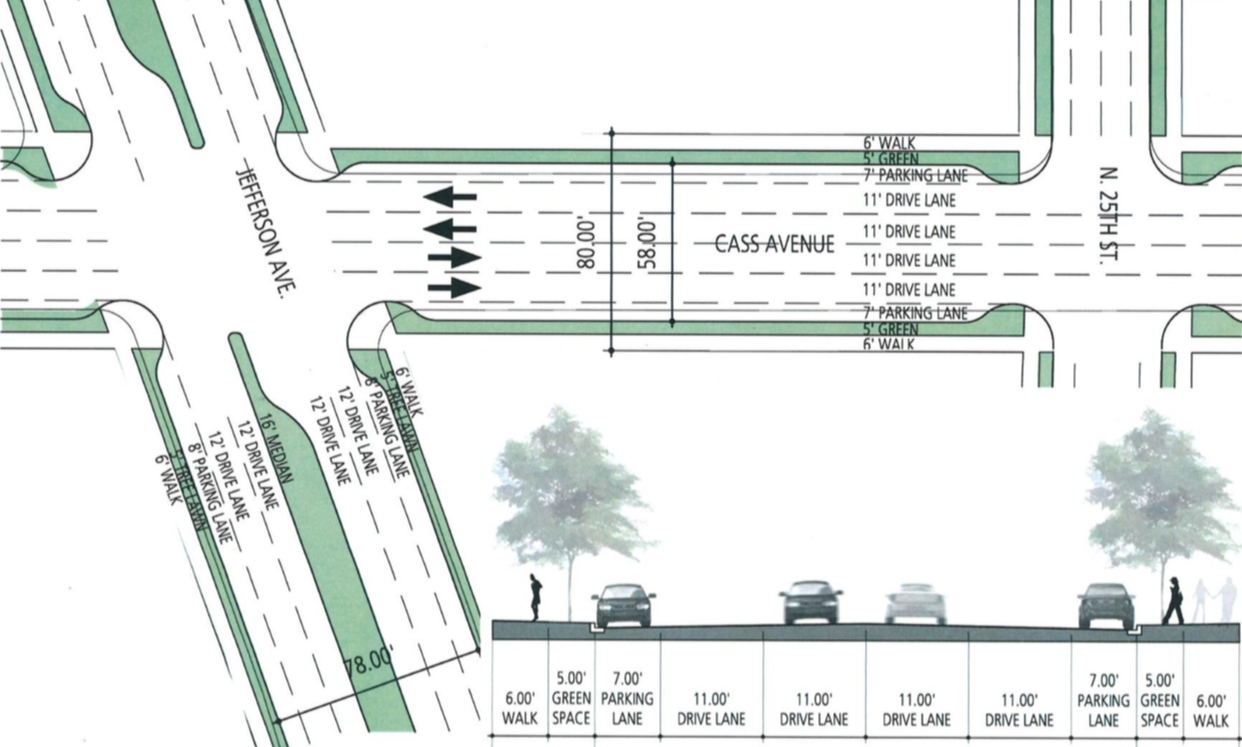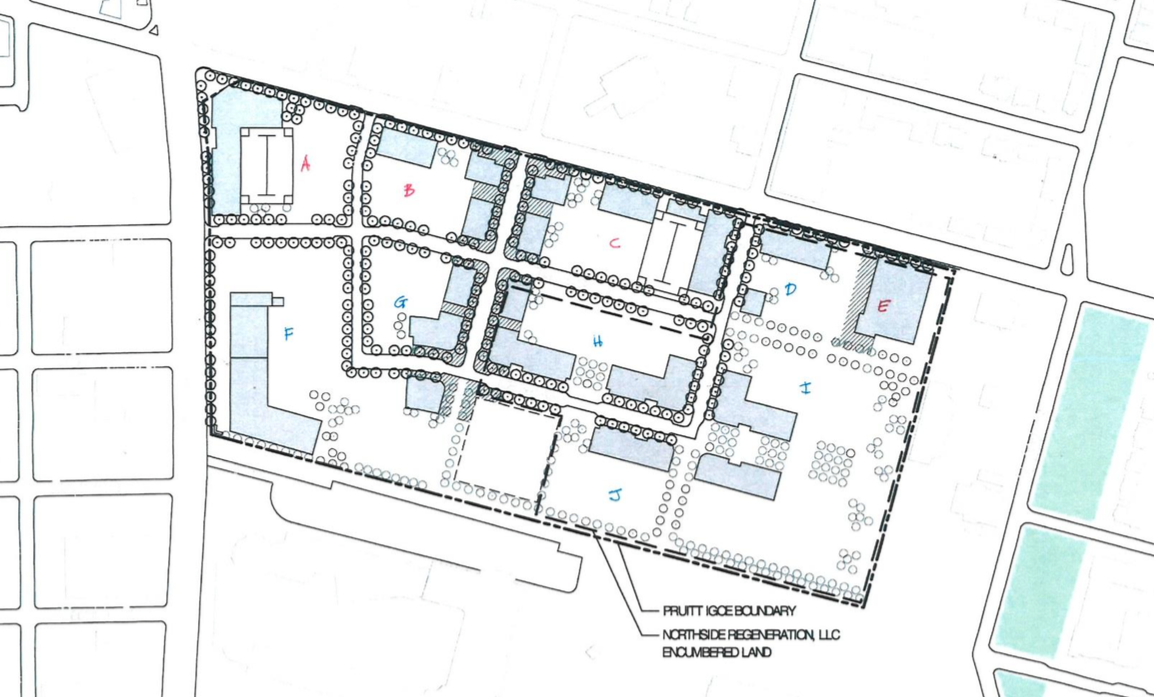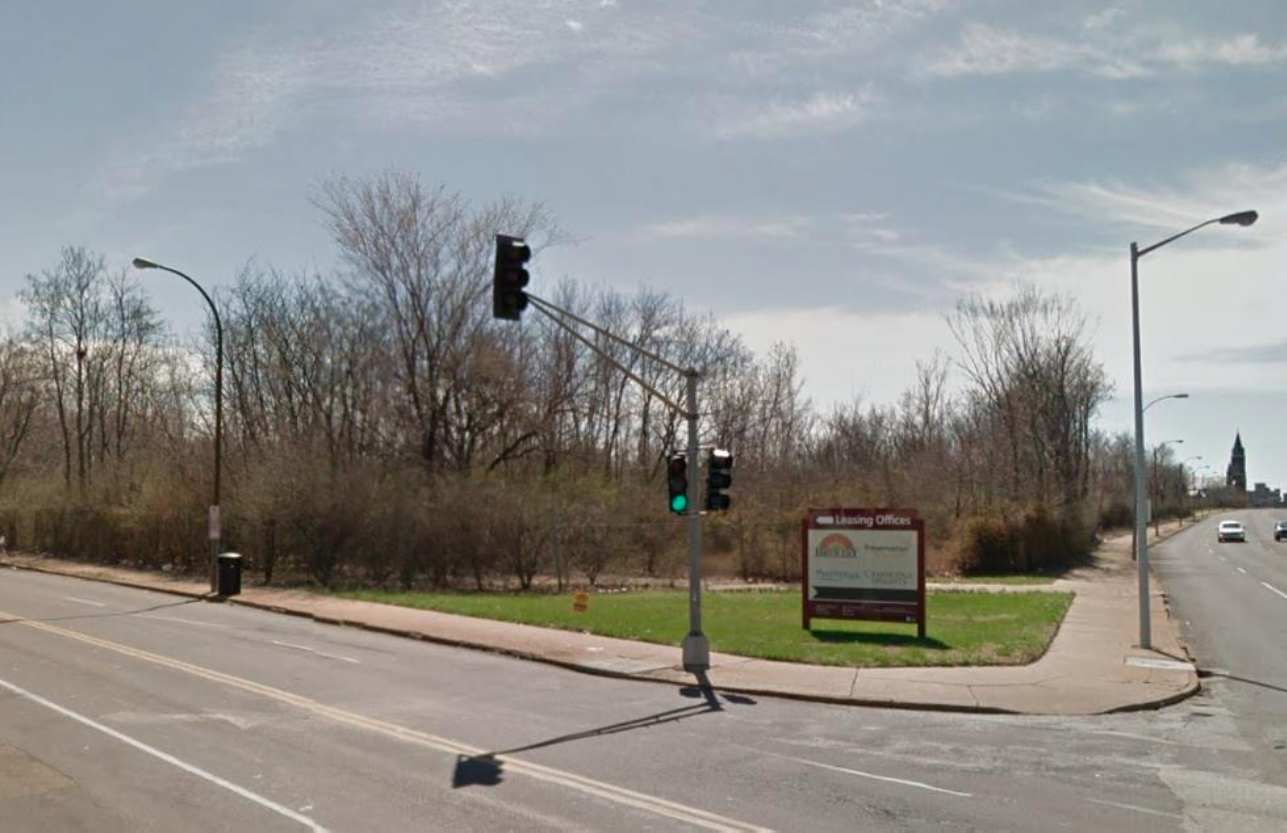 {existing corner of Cass and Jefferson, looking southeast}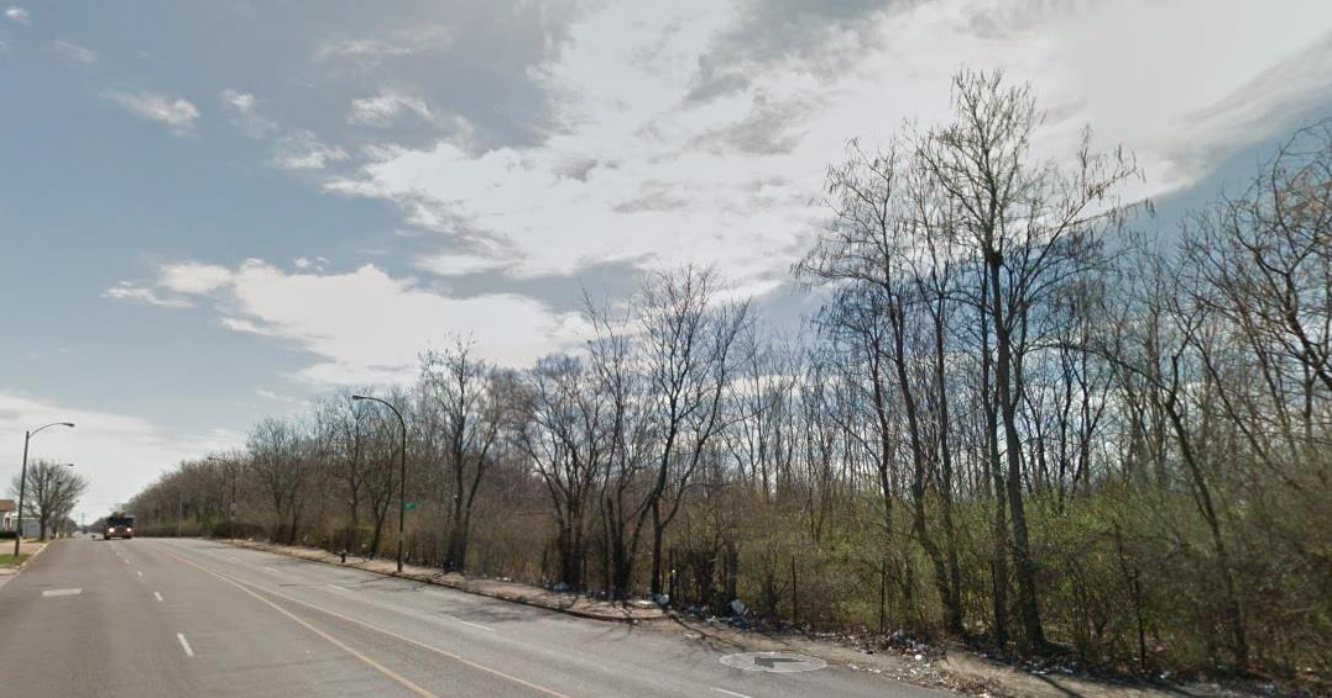 {the Pruitt-Igoe site today}
From the re-zoning petition (embed below):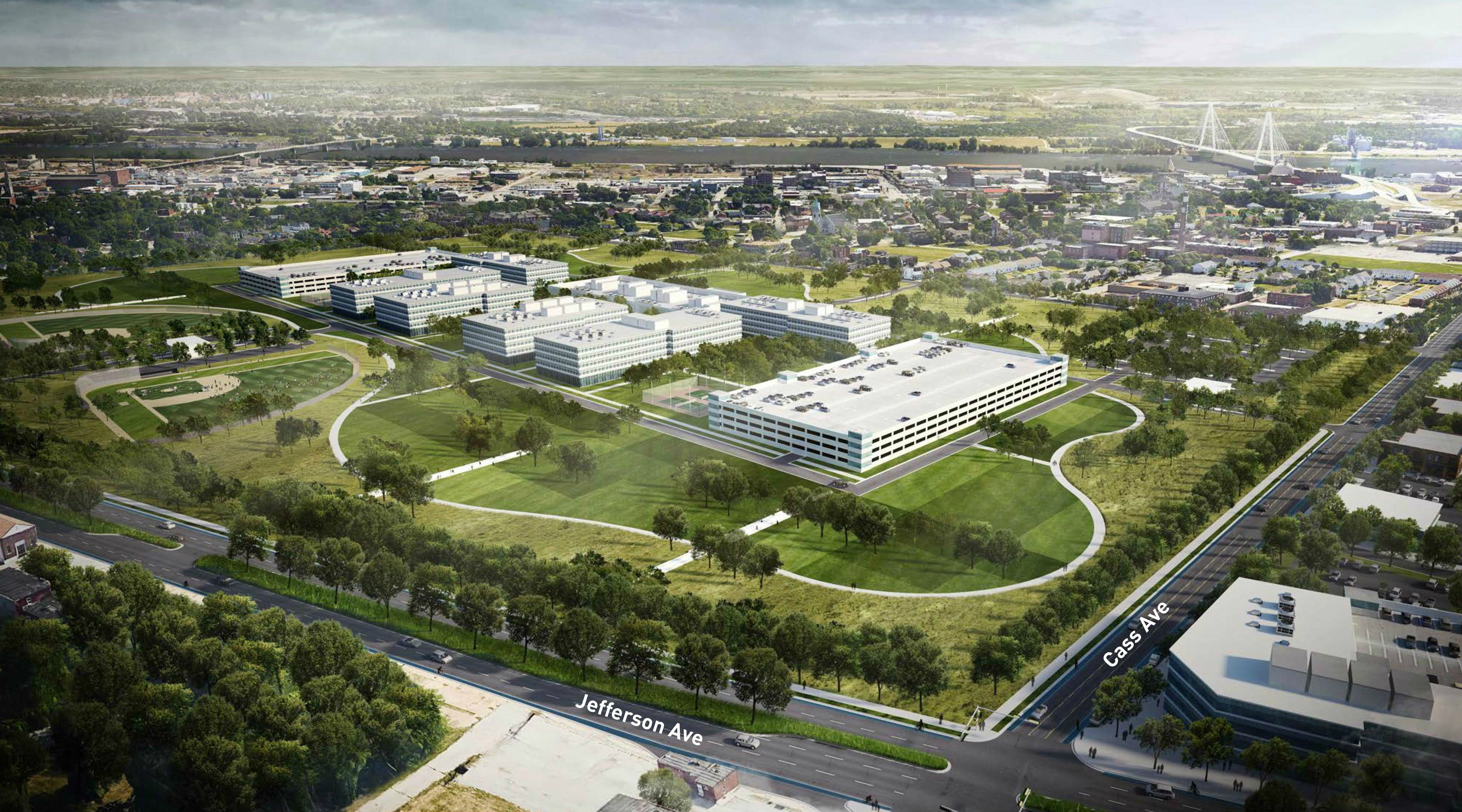 {mixed-use development shown at Cass and Jefferson in this image from the City of St. Louis}
Three (3) sections are proposed on the Pruitt-Igoe site with the extension of Thomas St. eastward through the site. The northern section (Lots A, B, C, D & E) are mixed uses, 2-4 stories of office, ground level retail restaurants and hospitality, in support of the NGA site fronting on Cass Ave. The southern section (Lots F, G, H, I & J) is the HealthWorks Village concept, comprising the NSR Urgent Care Hospital (Lot F & G) and nearby medical supporting uses of medical offices, pharmacy, fitness and specialty treatment centers. Land for Ameren to relocate their substation is shown along the southern boundary in line with existing feeder lines. (see Exhibit "C")
Rezoning the Pruitt-Igoe Site in Regards to National Geospatial Agency Site by nextSTL.com