According to the St. Louis Post-Dispatch, the Highlands will soon be home to another 246 apartments, bringing a total of 725 apartments to the site of the demolished Arena. Plans call for Encore at Forest Park to break ground in April and be completed in 2017.
The $51M project will be built on the last remaining open parcel at the site, 3 acres at the far south end. The building is planned to be six stories and include 37 studio, 126 1BR, 79 2BR, and four 3BR units. The adjacent Cortona at Forest Park was reportedly a $42M project.
The Highlands has been developed by Balke Brown. The Encore, as the new apartment building will be named, has been designed by Humphreys & Partners and will be built by Holland Construction. The two companies have paired up on Cortona at Forest Park, The Heights at Manhassett, and The Residences at Sunset Ridge in Des Peres.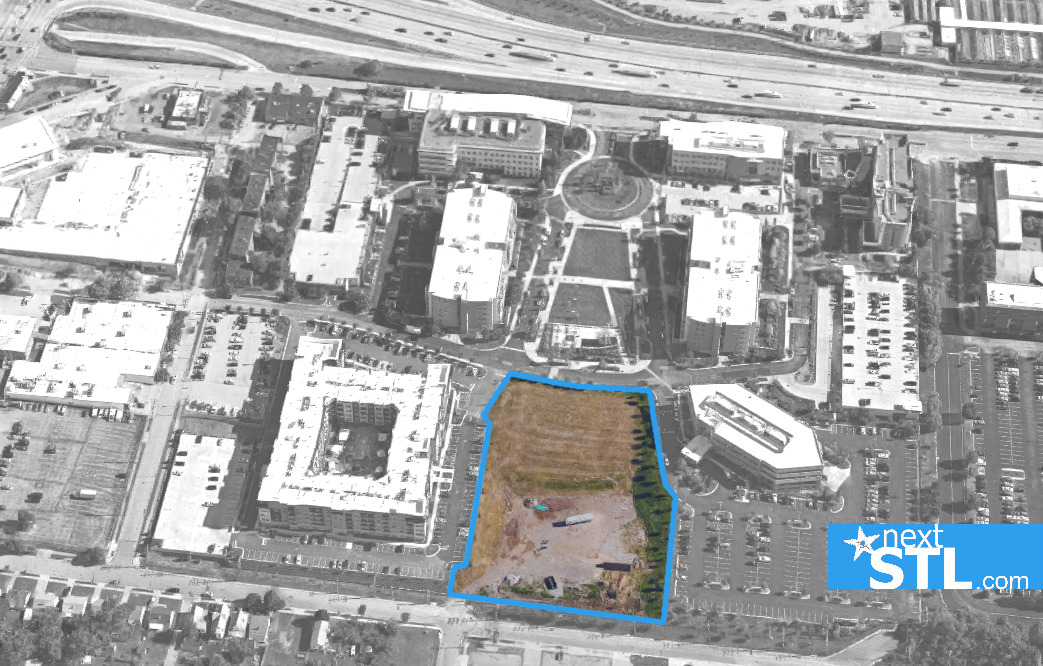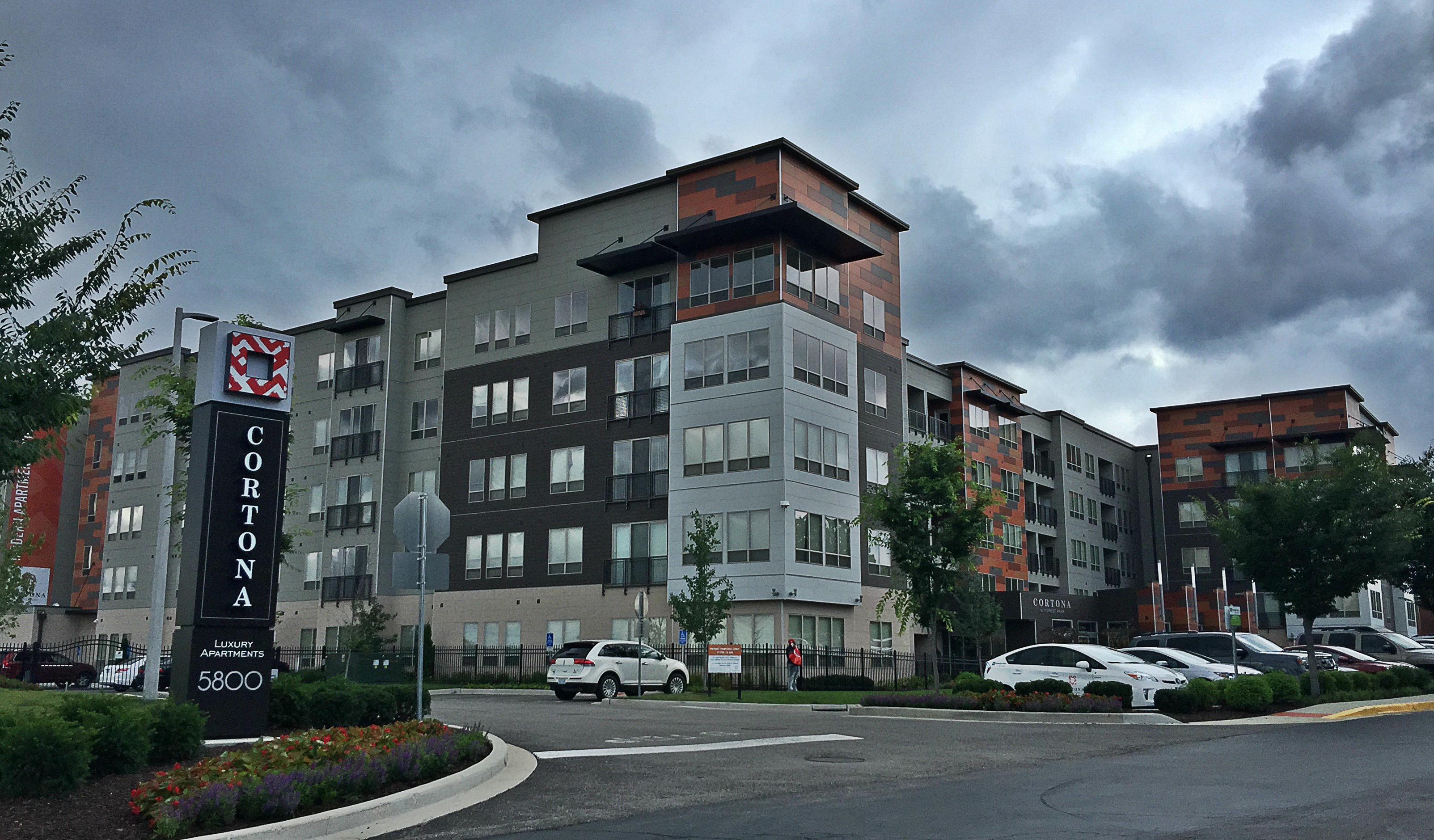 {Cortona at Forest Park opened in 2014}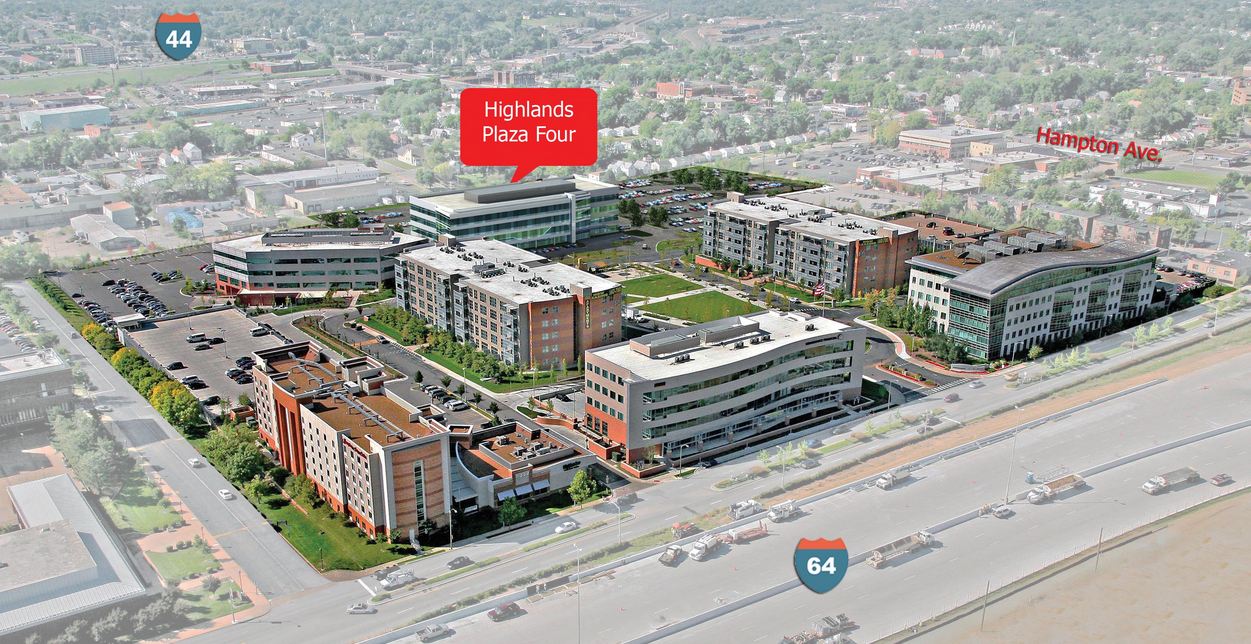 {site of Encore had previously been marketed as additional office space}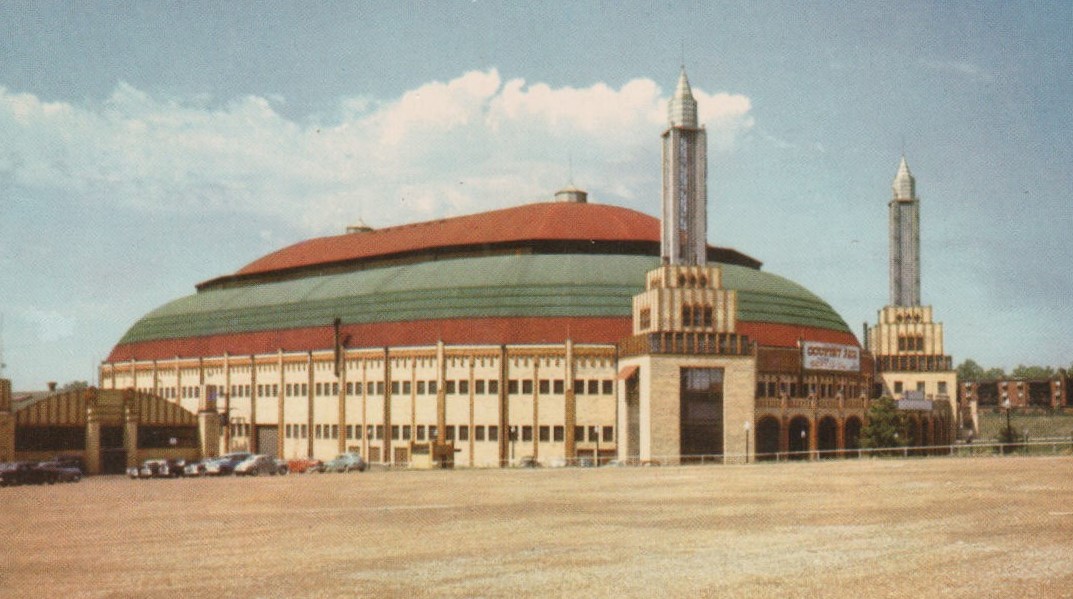 {the Arena, demolished in 1999, was home to the St. Louis Blues at the Highlands}