Plans were announced yesterday to turn a vacant lot in the city's Shaw neighborhood into an $4M, 8,000sf education center focused on urban food production, nutrition, and science education for elementary school students. Titled the Green House Venture, the project is planned for the corner of Lawrence and DeTonty Streets and comprised of a greenhouse, classrooms, a small amphitheater and a teaching lab.
Engagement will focus on four local schools: Mullanphy Investigative Learning Center, Saint Louis Language Immersion School, Saint Margaret of Scotland School, and Tower Grove Christian Academy. The schools form the new Urban Education Alliance District, with more than 2,000 existing students. Academic direction will come from collaborative efforts between school leadership and faculty at nearby Saint Louis University. The contemporary design comes from UIC, designer and builder of the nearby Botanical Grove development, and Avant Grove homes in Forest Park Southeast.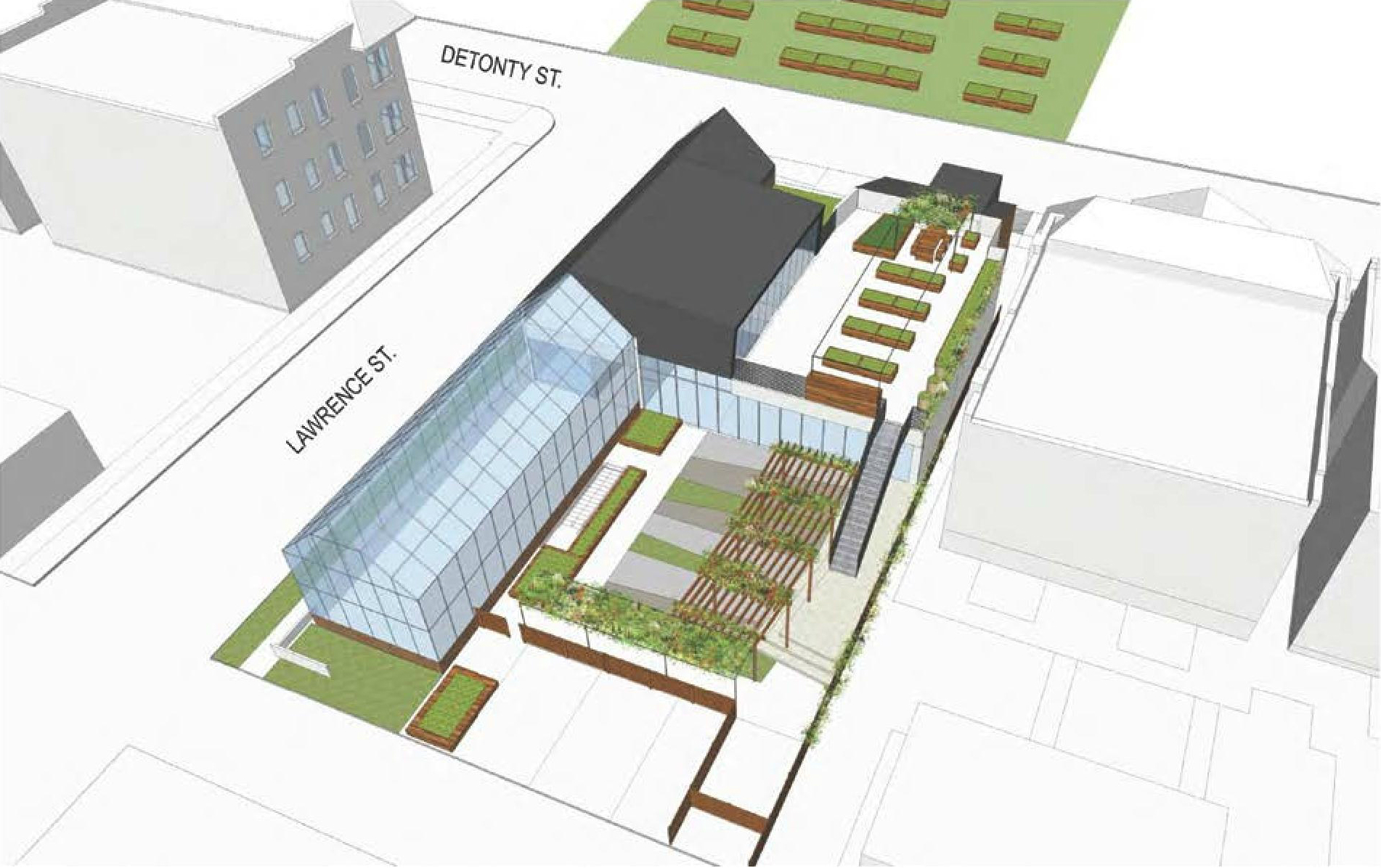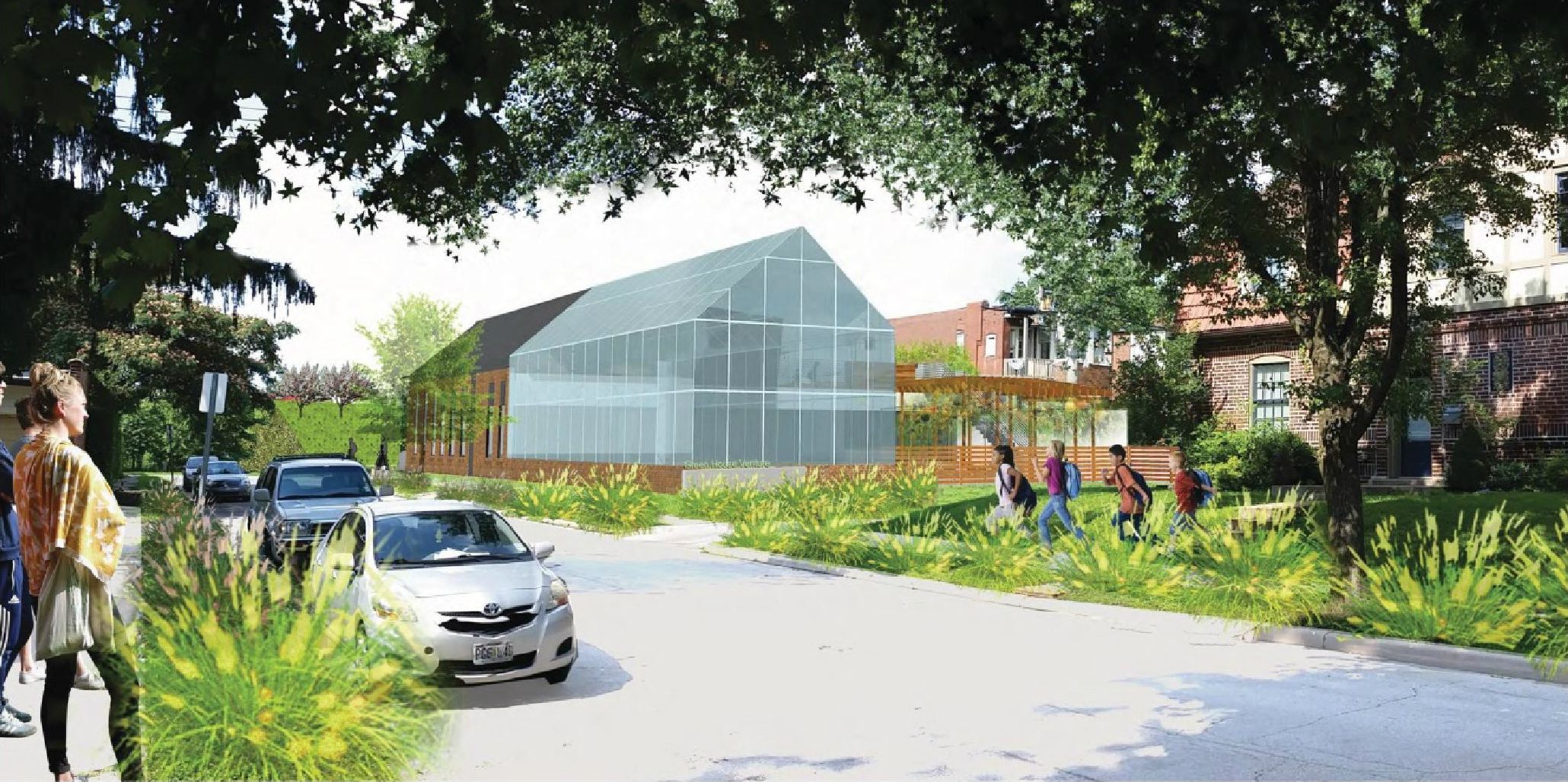 The Shaw neighborhood has seen extensive revitalization over the past decade and is located at the nexus of major and growing research institutions, including Saint Louis University, Washington University School of Medicine, and the Missouri Botanical Garden. Those entities, joined by the University of Missouri – St. Louis, and BJC Healthcare formed Cortex, a 200-acre mixed-use bioscience and technology district.
More from the Green House Venture press release:
Inside the facility, the Venture will demonstrate a number of sophisticated aquaponic growing techniques involving fish breeding, plant fertilization from fish tanks, soiless beds, and vertical growing. Outside, it will feature a weather station, an ozone garden, a shade trellis, a climbing fruit garden, a pollinator garden, and lightweight aeroponic growing on a roof-top terrace.
Sustainability features of the facility include geo-thermal heating, water conservation methods, composting and solar panels. Across DeTonty Street on the I-44 hillside, there will be a series of raised terraces for growing native Missouri crops and exploring the feasibility of producing food on unused roadsides. Food produced by the Venture will be distributed to students in need at eight city schools by the Saint Louis University Department of Nutrition and Dietetics through the Salus Center.
To expand the availability and impact of the Venture, the facility will be equipped with advanced communication technology capabilities that will make programs accessible to other schools in the metropolitan area through online videos and live streaming of teaching sessions.
The building and its contents will cost an estimated $4 million, and it will be operated by Saint Louis University. Fund raising for the project is underway, and it is expected to be completed and operational by 2019.