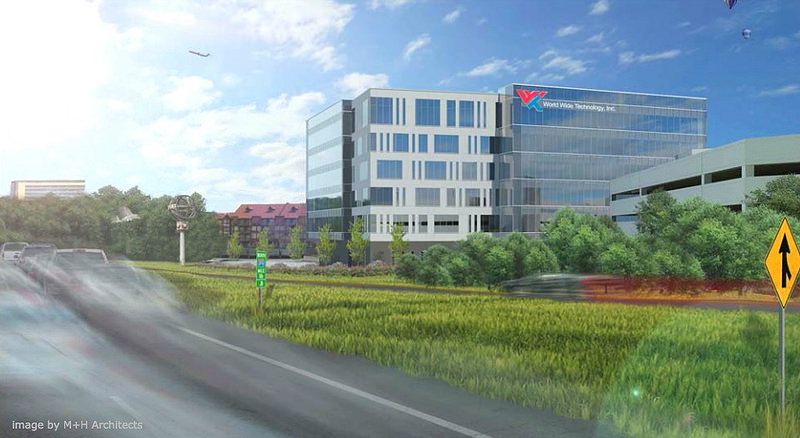 In April of this year it was reported that St. Louis tech behemoth World Wide Technology had signed a letter of intent to construct a new headquarters at Westport Plaza. The move to the new building will be a short one. Currently located at 701 Fee Fee Lane in Maryland Heights, WWT opened a new two-story, 57,200sf headquarters in 2013. That project included a 150-seat auditorium and specialized video-enabled smart conference rooms and an Executive Briefing Center.
The Westport Plaza headquarters is planned as a 210K sf building and 763-space five-level parking garage to accommodate 1,000 employees. The project, designed by M+H Architects, including modifications to the existing lake and traffic circulation, would total nearly $96M. WWT is seeking yet-to-be-determined incentives from Maryland Heights, St. Louis County, and the State of Missouri.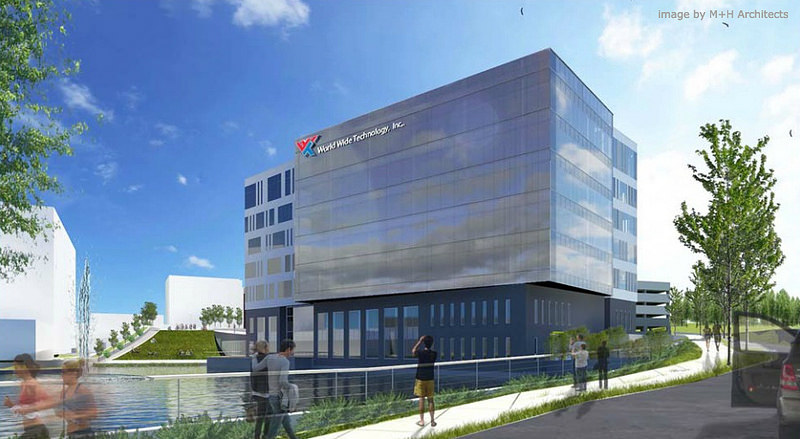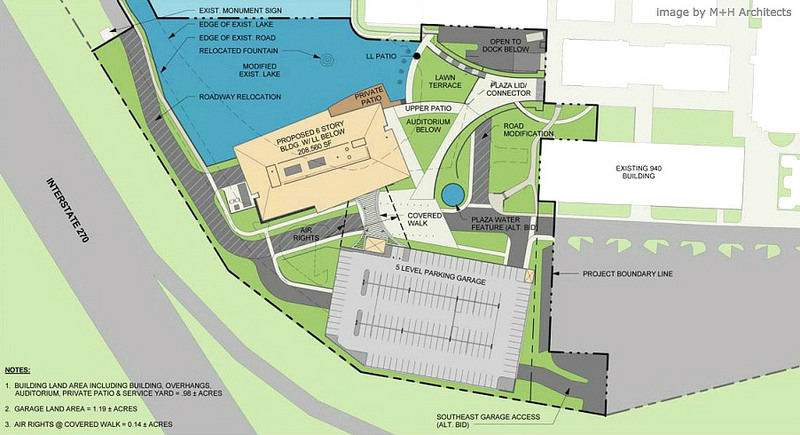 WWT was founded in 1990 and had more than $6.8B in revenue in 2014, making it the second largest privately held company in the St. Louis region, behind only Enterprise Holdings ($17.8B) and placing it 59th on Forbes' Largest Private Companies list for 2014. WWT employs more than 3,000, adding more than 500 in 2014, with plans to add another 600 in 2015.
Lodging Hospitality Management of St. Louis bought the 42-acre Westport Plaza in 2012 for $33M. Opened in 1973, and once a lively retail destination, the complex's 200K sf of retail has suffered low occupancy for years. Westport features conference space, hotels, and dozens of offices as well. Adding 1,000 WWT employees to the approximately 3,000 already at Westport is seen as a big step toward its revitalization.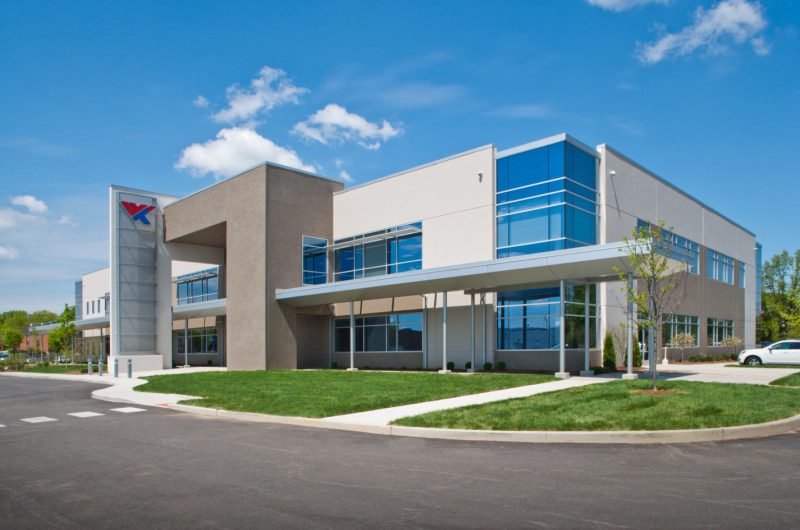 {701 Fee Fee Lane WWT headquarters opened in 2013}