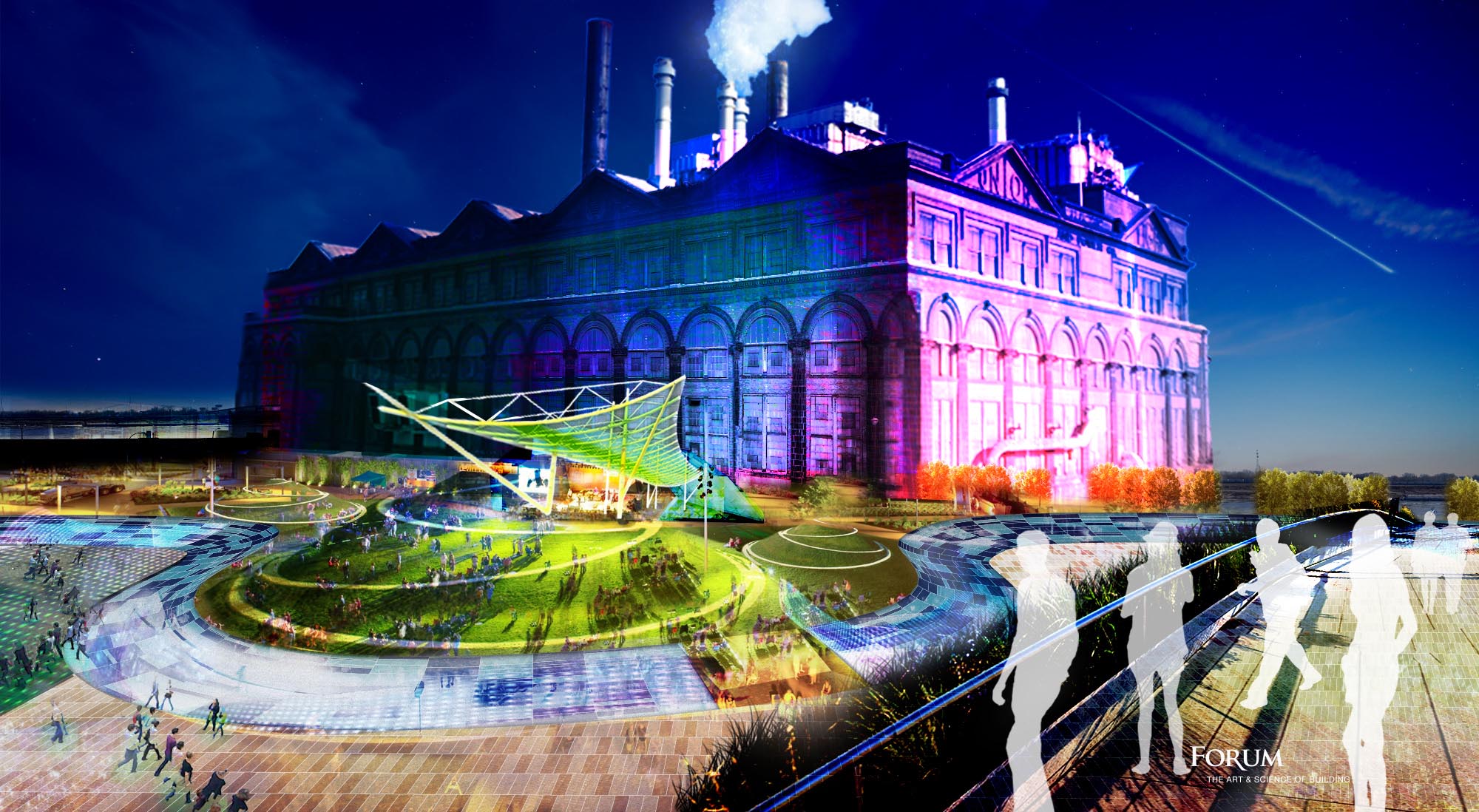 This past November it was announced that Great Rivers Greenway would commission a six month study of the city's near north riverfront, a largely industrial area dotted with vacant buildings and lots, but also home to the $500M Lumiere Casino and Four Seasons Hotel, The Landing, the new Bissinger's Chocolate factory and event space, and adjacent to the $350M Arch grounds renovation.
While there's plenty of space to work with, there's been an incredible amount of investment in the area over the past few years. The remaining vacancy is a testament to just how much empty land there is. If a stadium were to incorporate the vision here, reduce surface parking, and be built alongside parks, apartments, and offices, we might be onto something. (GRG is soliciting feedback via this survey – open until 7/24)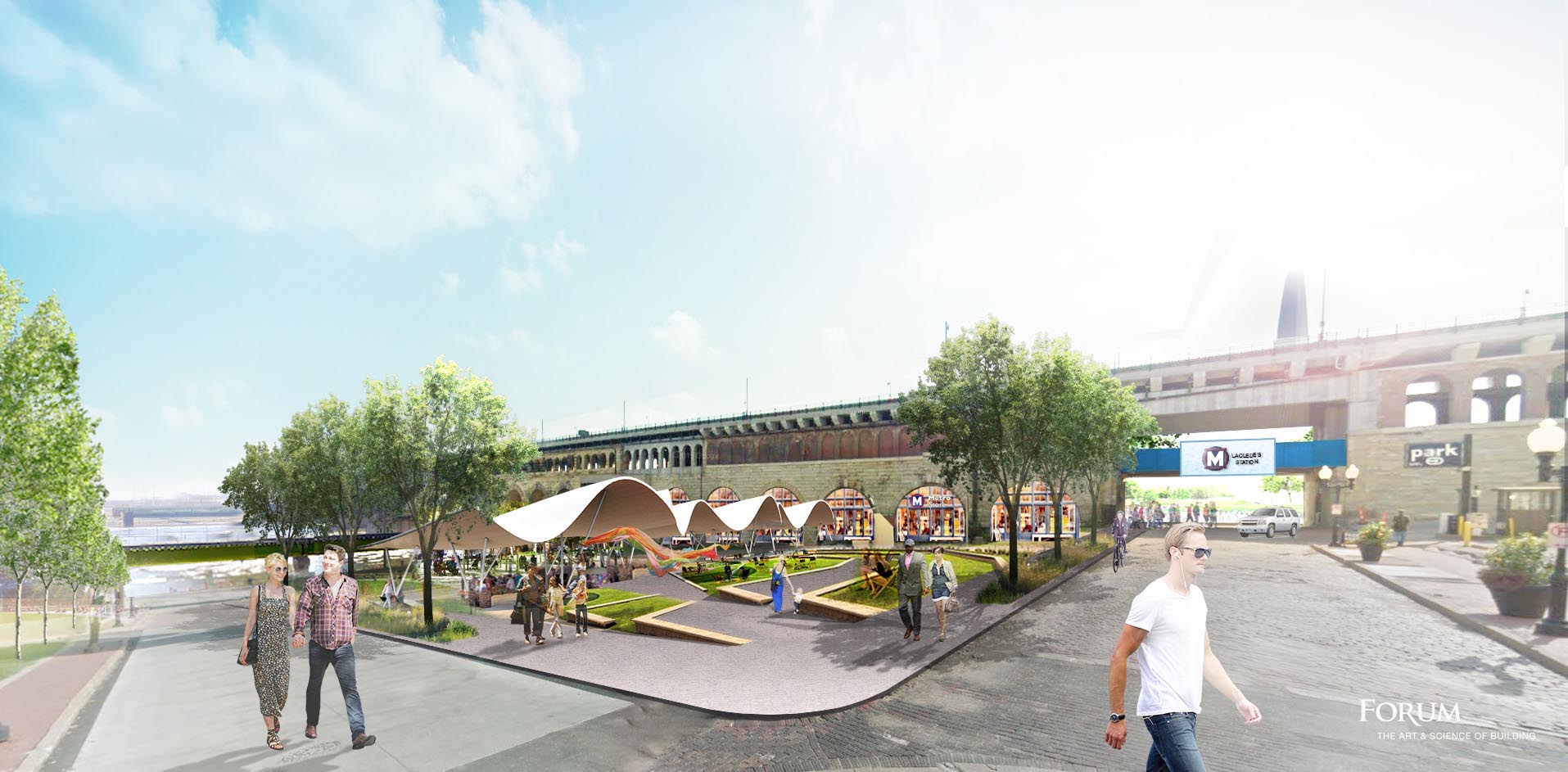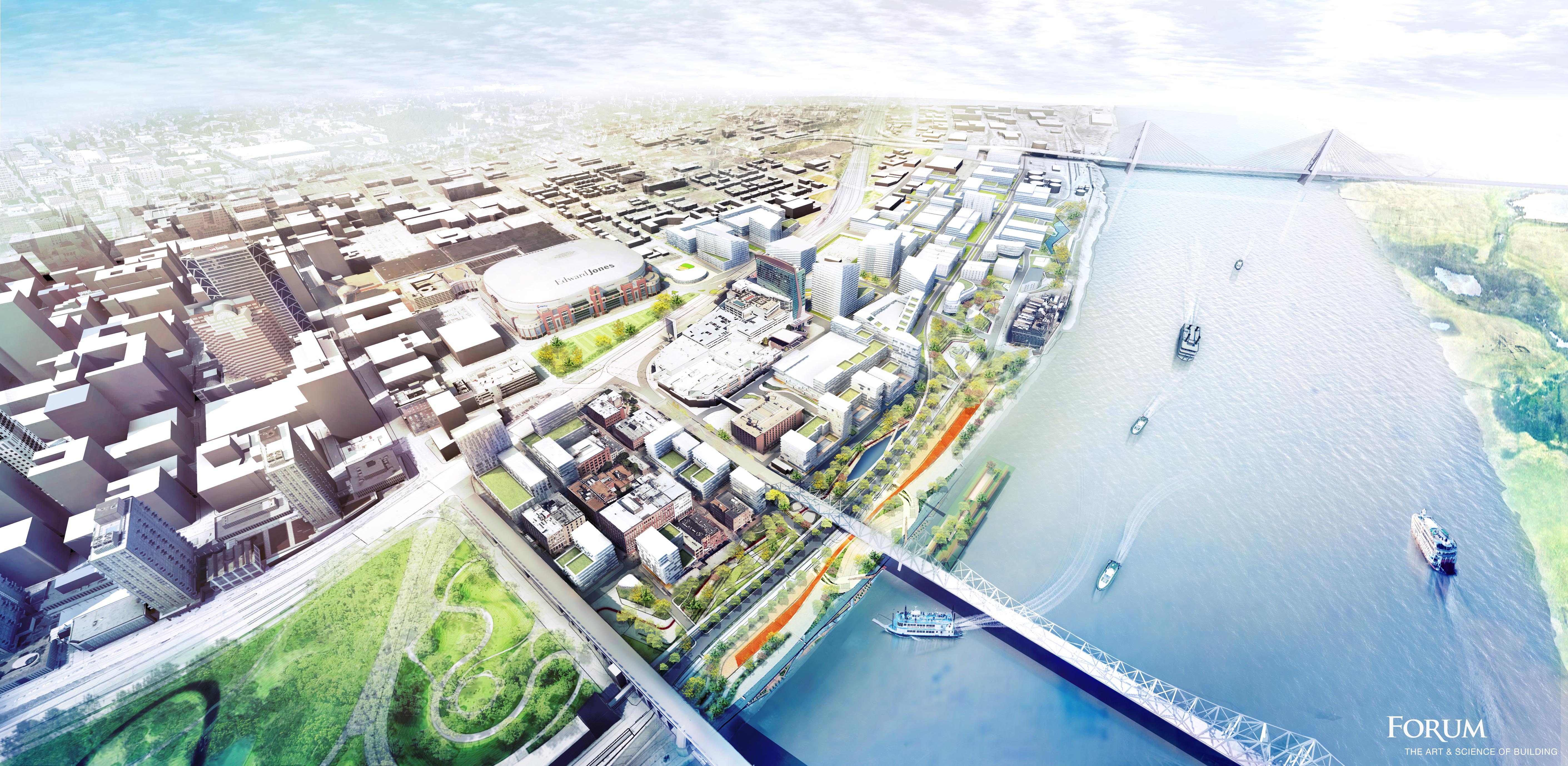 Plans have come and gone before of course. What's different here? Great Rivers Greenway is an organization that can get things done. It has a talented staff, significant funding, political support, and a clear vision of connecting the city to the Mississippi River.
Of course that won't be enough. Companies aren't currently elbowing one another to get to the front of the move-downtown line. Office vacancy is higher than it should be. Residential is strong, but it's not clear that the growth seen in the 2000s can continue at the north riverfront location. And downtown has green space. In addition to the dozen or so acres being added to the 91-acre Jefferson National Expansion Memorial, we have this thing called the Gateway Mall. West of City Garden, we've seemingly completely forgot all the strategic planning that was focused on this expanse of urban green space.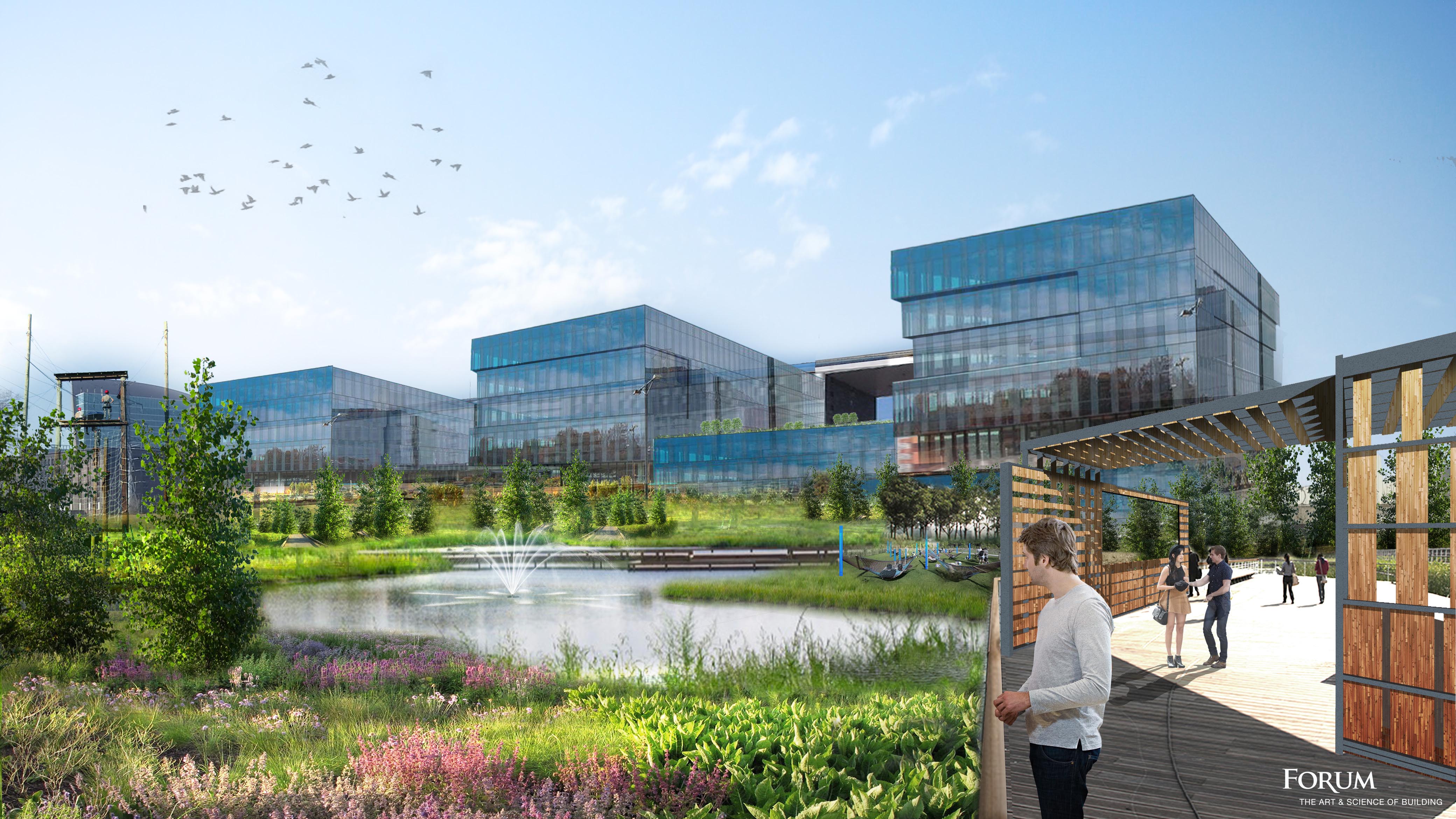 The drawings and vision from Forum Studio and Great Rivers Greenway are beautiful. The Innovation Park buildings sleek. The Energy Plaza, Mound Point, Great Lawn, Media Wall, Metro Plaza, Barge Park and Beer Garden…all very cool. A number of existing buildings appear to remain, including the Laclede Power building, the William A. Kerr Foundation, and others. Even the Cotton Belt building is show incorporated into an innovation district.
The bet is that some combination of public incentives and private investment can make it happen. Perhaps that, and an NFL stadium. The vision purportedly works with or without the NFL, and boards simply show the existing stadium proposal east of Lumiere Casino, with other infill development to the east and within Laclede's Landing. In the end, it's fun to envision an activated riverfront with half a dozen different activity hubs, but finding the thousands upon thousands of new jobs, residents, and visitors to make it a reality is the real challenge.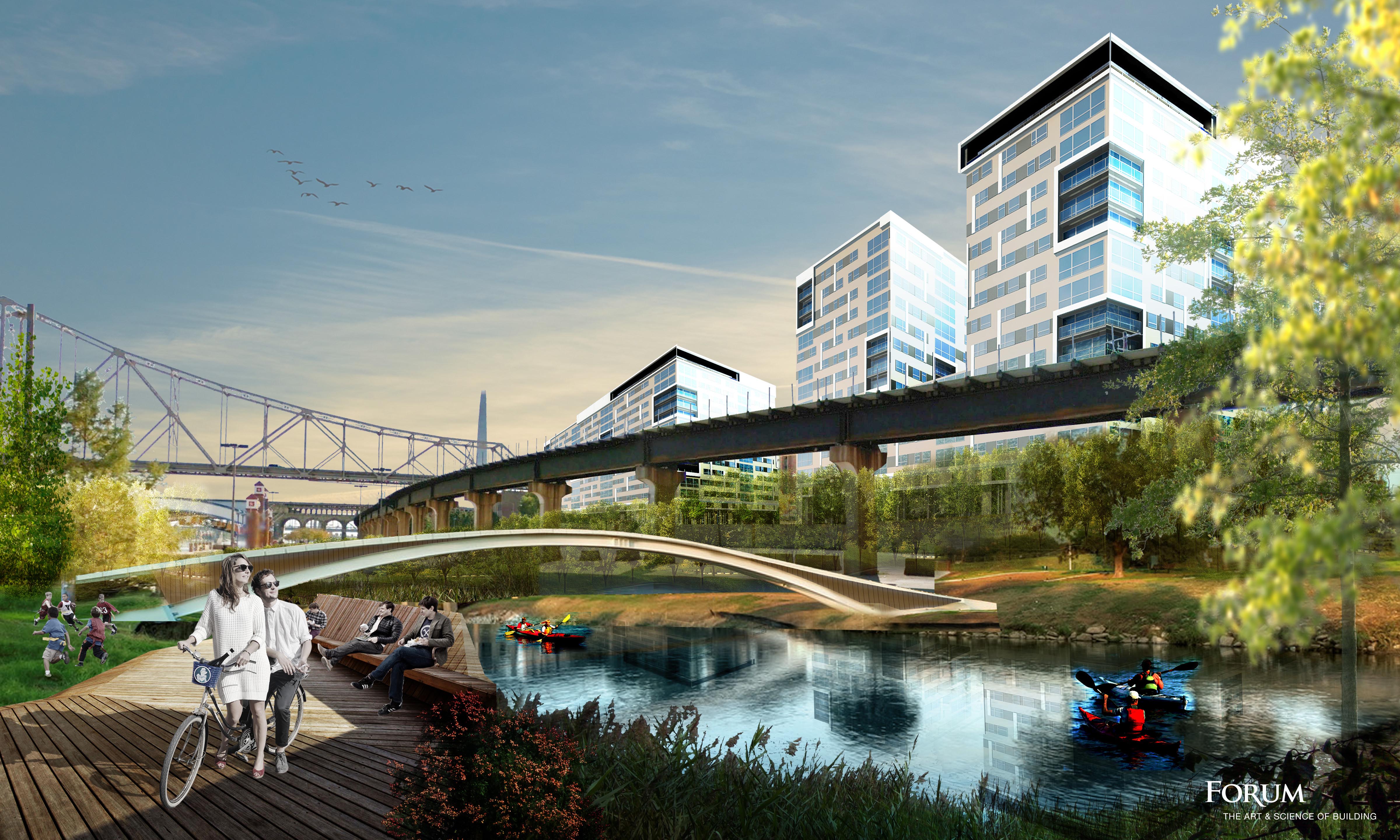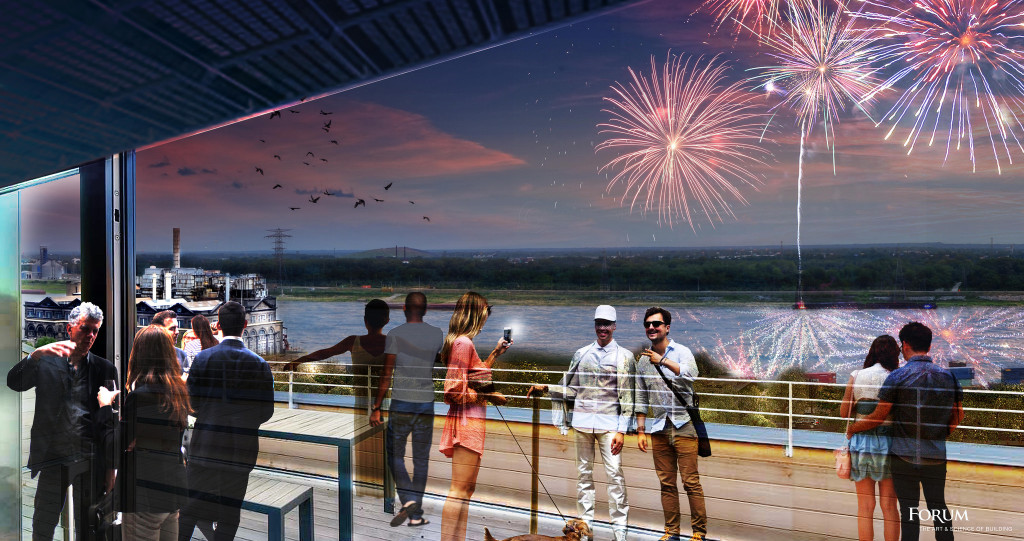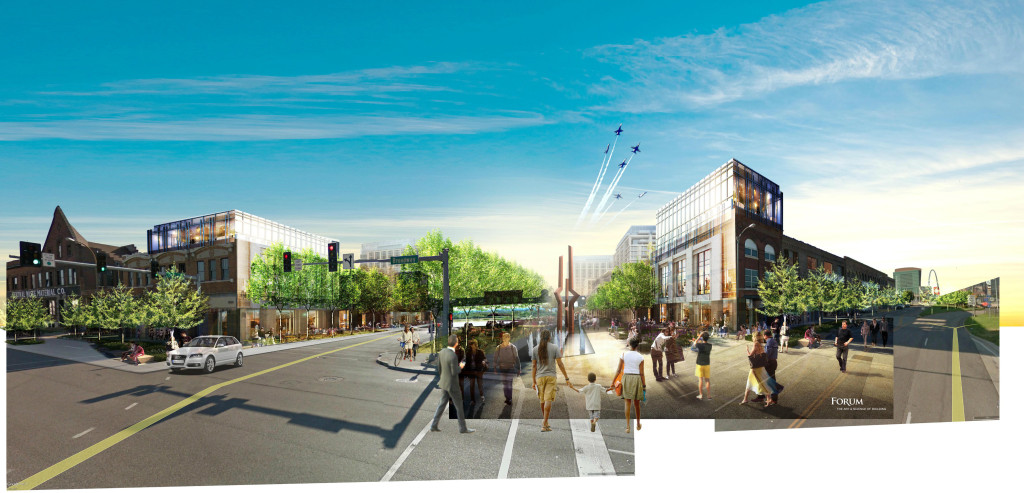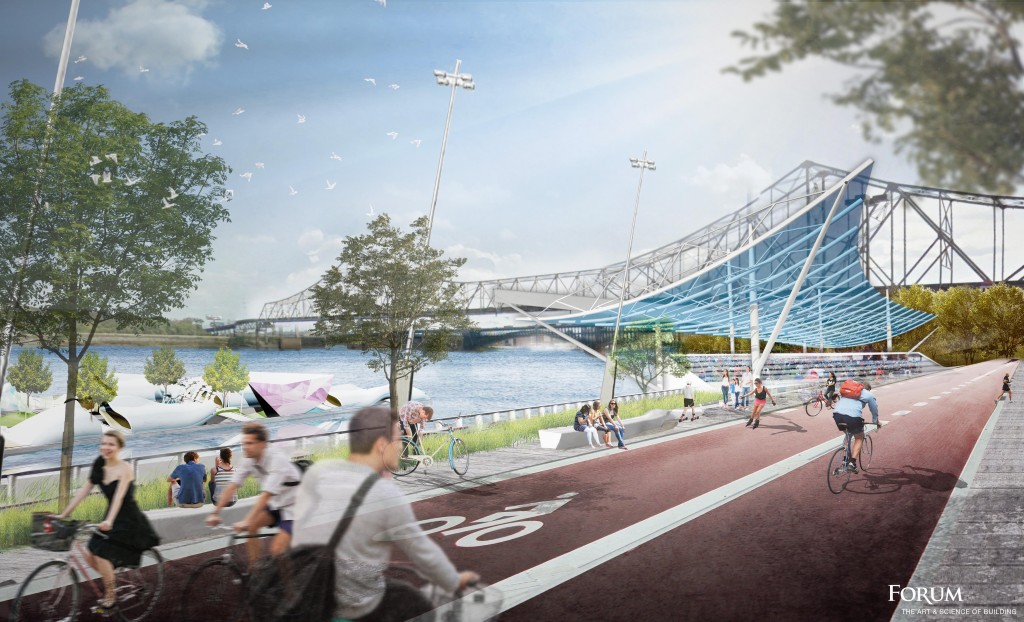 More from the GRG open house: