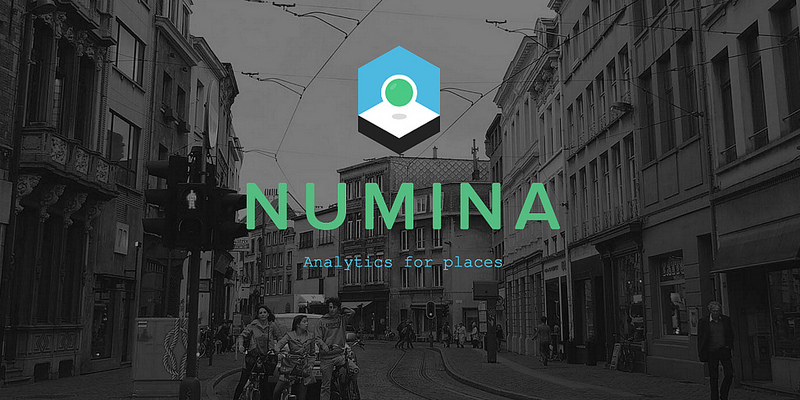 The John S. and James L. Knight Foundation has awarded the St. Louis-based technology company CTY with $35,000 as part of the Knight Prototype Fund, which supports early-stage information projects. The grant will fund a pilot project with CTY's product Numina for the City of St. Louis Department of Health in summer 2015.
Essentially a streetscape civic fitness tracker, the plug-and-play sensors will track real-time traffic and environmental data such as pedestrian and cyclist counts, air quality, and noise pollution. The Knight Foundation-supported program will focus on measuring pedestrian and bicyclist traffic for St. Louis, providing the city with activity counts and other data it has previously lacked an efficient method to gather. "Numina" is Latin for divine presence, an appropriate name for device tracking the essential metrics of a civic space.
CTY Co-founder Tara Pham told nextSTL that the grant supports the immediate deployment of roughly a dozen sensors in four city neighborhoods. This proof of concept can help the company scale the project, a main objective of the Prototype Fund. CTY is currently exploring applications with other cities and customers, envisioning indoor, outdoor, civic and corporate applications.
The company is a significant evolution of CityPulse, a project that once aimed to place light beacons across St. Louis to measure and broadcast pedestrian and social media activity. Numina has matured to measure a wide range of environmental factors, and its easy to imagine applications ranging from measuring the impact of tactical urbanism interventions and pilot pedestrian programs, to office and hospital design.
Pham, along with CTY Co-founder Martin McGreal are on a roll. As two of a four-person team at Global Hack III, they earned a share of the $50,000 team prize for improving Emerson's Sensi thermostat. Their proposal focused on programming the thermostat via a series of questions. CTY has also twice been an Arch Grants finalist.
According to a press release, CTY will deploy its data tracking devices and measure "before" and "after" data related to several neighborhood-level interventions planned by the Department of Health, from July through September of this year. The interventions will investigate the impact of mitigated motor vehicle traffic on active transit behaviors like walking, bicycling, and public transportation use. Active transit is one recommendation of the City's obesity prevention efforts under the HEAL (Healthy Eating, Active Living) Partnership, which includes the City of St. Louis Parks Department, Great Rivers Greenways, and Trailnet.
In its most recent Prototype Fund round, Knight Foundation received more than 500 applications and will fund 20 projects across North America. CTY is St. Louis' only for-profit company to receive a grant from the Knight Foundation, as well as the first and only recipient in the region to receive funding from its Prototype Fund. CTY will continue to seek funding to support the St. Louis project and future initiatives.
From the Knight Foundation: The Knight Prototype Fund helps media makers, technologists and tinkerers take ideas from concept to demo. With grants of $35,000, innovators are given six months to research, test core assumptions and iterate before building out an entire project. The program recognizes that with the cost of experimentation dropping, innovators should have the opportunity to test their greatest ideas and explore many options before choosing a final path. When successful projects emerge, Knight Foundation can help them scale.