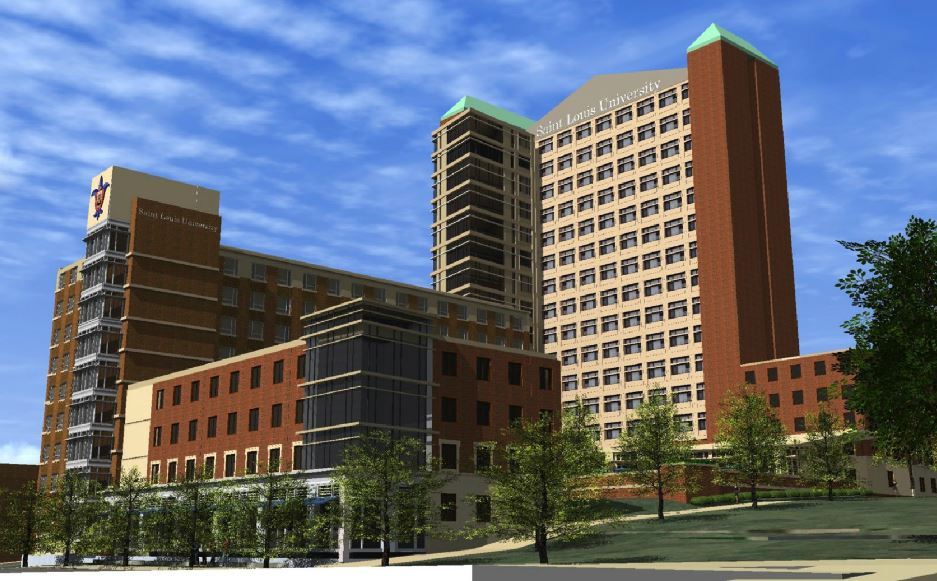 In recent months, apartment development after apartment development has made news near St. Louis University. Now the school appears set to break ground in spring 2015 on a phased development that will eventually add 1,350 beds to campus, according to a story today in UNews.
Phase I is planned as an entirely new residential complex occupying the vacant lot just east of Beracha Hall at Laclede and Spring Avenues. The residence hall is planned to open for the 2016-2017 academic school year.
The building adjacent to Beracha Hall is planned to reach eight stories and be home to 450 students. The Griesedieck expansion (pictured above – image via The University News) would count 450, or a total of 900 beds.
The university announced earlier this month that it was committed to an extensive student housing project. This is the first rending to appear and shows the planned addition to Griesedieck Hall. This expansion is planned to open for the 2017-2018, and followed by a full renovation of the rest of the Griesedieck complex.
The school has plans beyond the two announced phases, including renovation of both Reinert and Fusz, and new buildings alongside a renovated Grand Forest complex. Brailsford & Dunleavy of Washington D.C. has produced the student housing master plan, alongside St. Louis-based KWK Architects. McCarthy is handling preconstruction and construction work.
According to the university, just more than 40 percent of the school's 8,800 undergraduates live on campus. It's expected that will rise to more than 50 percent following the first phases of the project.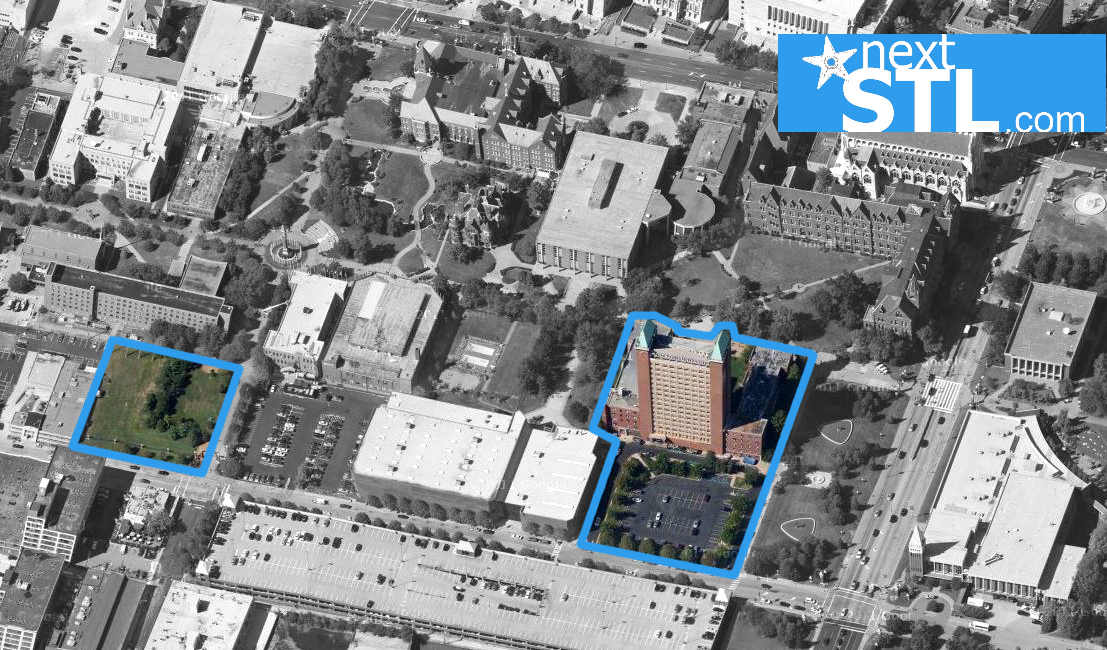 {residential hall projects include the vacant lot next to Beracha Hall (left) and a major addition to Griesedieck Hall (right)}