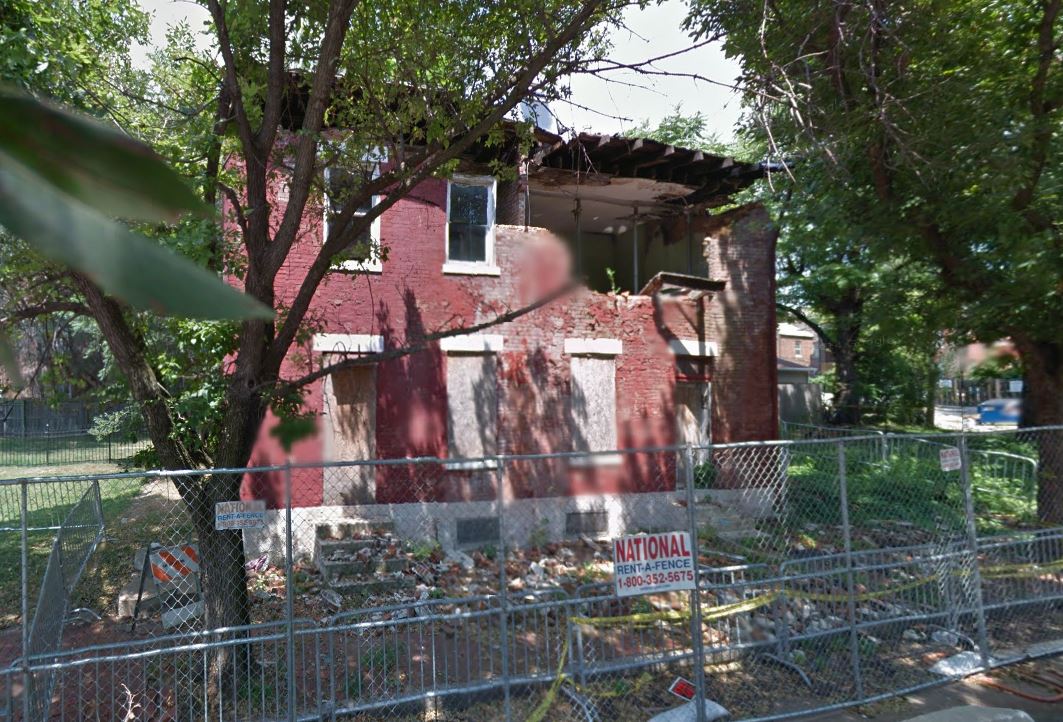 1925 South 10th Street in St. Louis' historic Soulard neighborhood has been neglected, it's been abandoned, it's partially collapsed, it's been condemned and barricaded. Now it appears that an unlikely renovation will restore the existing 1885 structure, and more. The property and adjacent parcels recently sold for $28,500 according to city records.
This week, the city's Preservation Review Board will consider a proposal to renovate the remaining four-family structure, and construct additions to each side elevation. The Cultural Resources Office will recommend Preservation Board approval. The redevelopment plan is being proposed by Renovations Unlimited, which specializes in historic renovations in Shaw, Benton Park, and Soulard.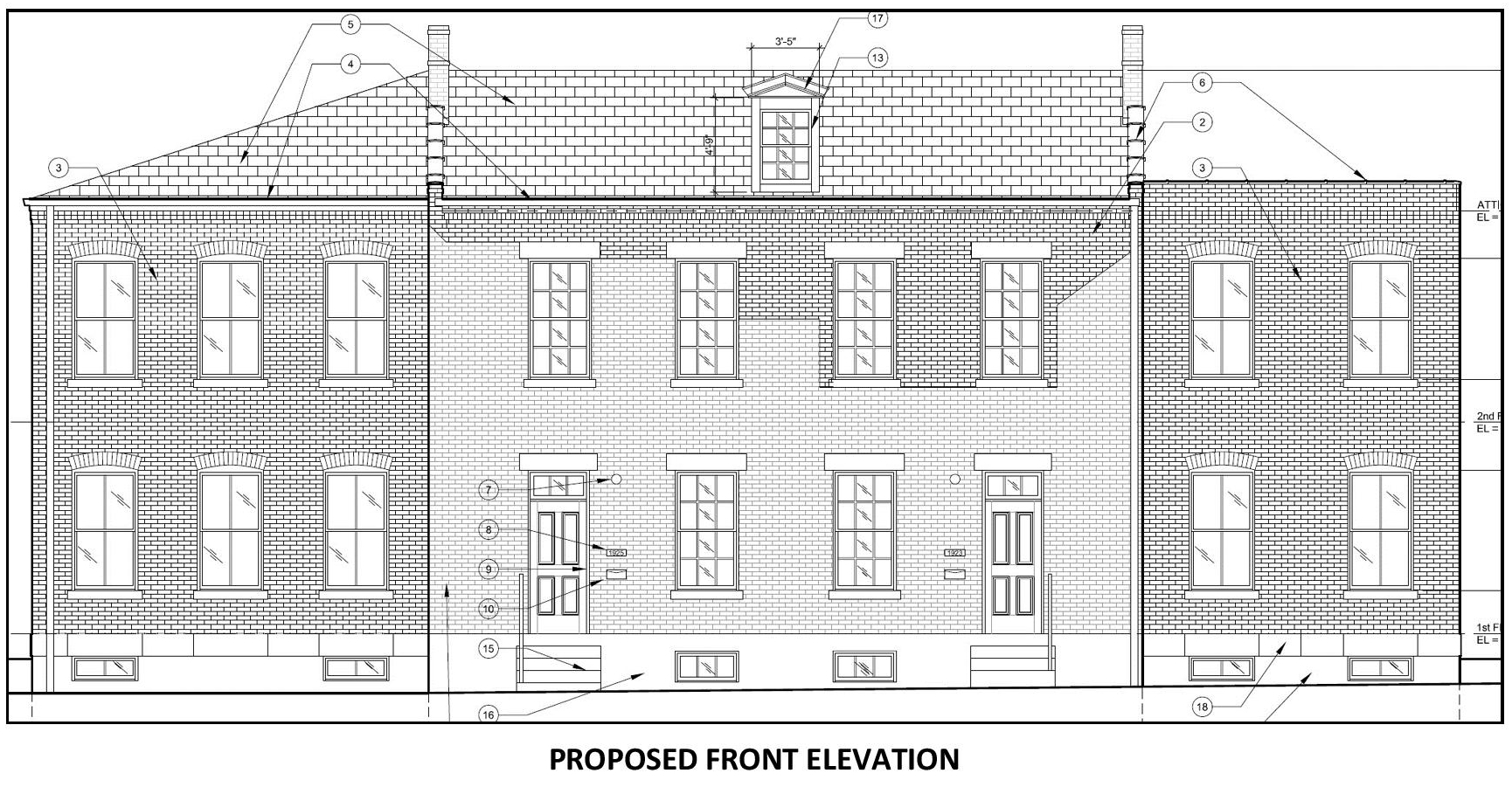 The renovation project would result in a two-family building when completed. Units would split the historic building and each occupy a new two-story addition. The existing building is roughly 2,000 sf, additions would be 1,080 sf to to the south, and 864 sf to the north. The two completed homes will be approximately 2,000 sf apiece.
Assuming work can begin for a fall storm does anything further significant damage, the renovation will highlight once again that virtually any building is savable. This building benefited from being in Soulard, a place where such an investment as is proposed, can make financial sense.