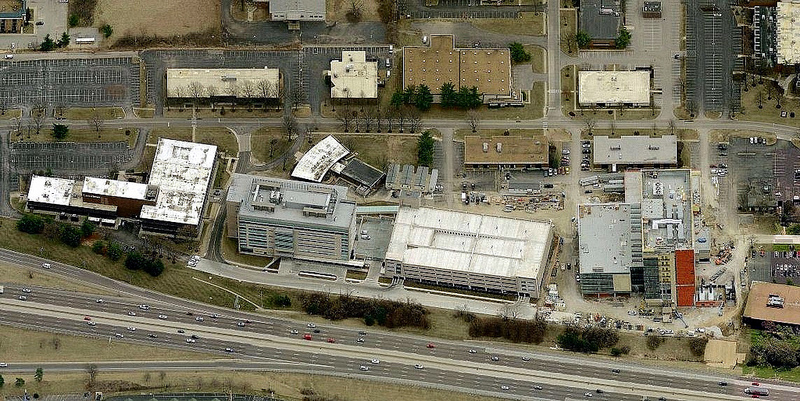 nextSTL sources say St. Louis-based Edward Jones has chosen their Maryland Heights campus as the location for a new $100 million office building and parking garage. The site in St. Louis County was selected over Tempe, AZ., where the financial services firm's southwest regional headquarters is based. nextSTL first reported on this project in April of 2013.
The project will break ground in early 2015 at the campus located close by the intersection at I-270 and Dorsett Rd. The new $70 million 220,000 sq. ft. office building is expected to be six-stories high. The $30 million parking garage will have 740 spaces. Frequent Edward Jones builder McCarthy will handle construction. Christner will be the design lead per a general services contract agreement reached in 2013.
The employee-owned company has set a daunting goal to nearly double in size. Edward Jones wants to employ 20,000 advisers and oversee $1 trillion in client assets by the end of 2020. They currently manage more than $700 billion in assets at approximately 11,000 branches in the U.S. and Canada. Edward Jones branches are predominantly in communities with populations under 50,000 and metropolitan suburbs.
In 2006 Edward Jones announced plans to create at least 500 jobs between their Maryland Heights and Des Peres campuses by 2013. They also stated the potential for 1,000 new hires by 2016. Edward Jones expects the St. Louis County expansion to be the foundation for development of its branch office network.
The St. Louis region is home to more financial services firm headquarters than any other city in the U.S. besides New York according to the Missouri Department of Economic Development website. Additionally, Missouri is the only state with two Federal Reserve Banks. A 2012 New York Times database that tracked business incentives awarded by hundreds of cities, counties, and states listed finance as the Missouri leader among all industries.
Edward Jones has been afforded more than $60 million in incentives tied to the expansion from the state and St. Louis County. This includes infrastructure development along with state and county tax cuts for the projects in Maryland Heights and Des Peres. The expansion is expected to have an annual economic impact of $377 million according to the St. Louis Economic Development Partnership.
Future expansion at the 60-acre Maryland Heights campus is also expected. Edward Jones has recently charged McCarthy with drafting a plan that nextSTL sources say includes construction of three new buildings along with more garage projects. An attempt to reach Edward Jones for comment was unsuccessful.