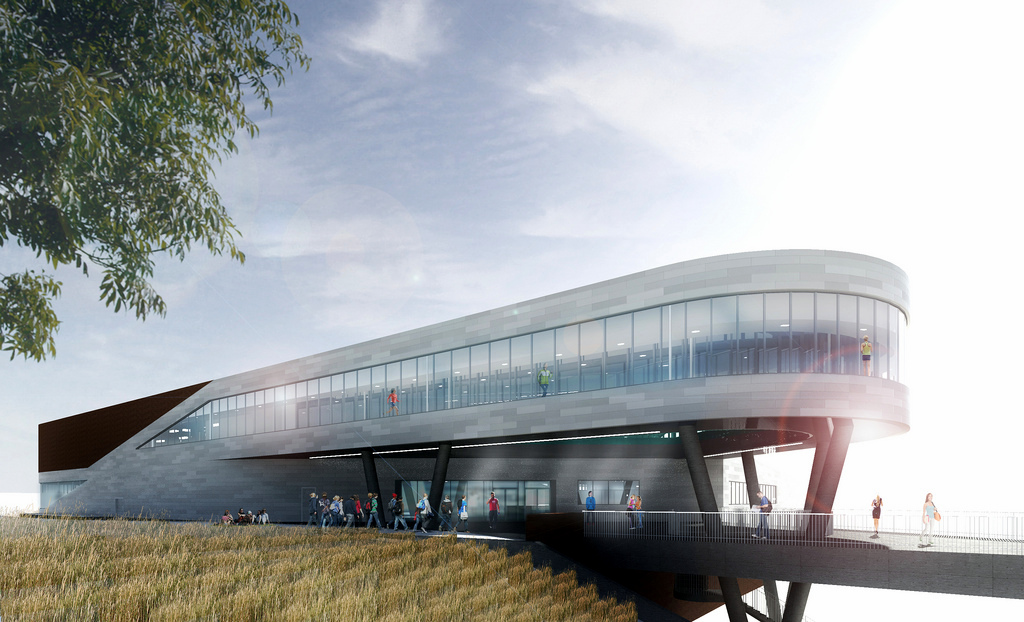 The University of Missouri-St. Louis too often flies under the radar in the St. Louis region. Sure, they have the second-ranked Criminology and Criminal Justice program in the nation, and the International Business program has spent a decade in the top 20. The Colleges of Nursing and Optometry boast a board pass rate of 90 and 98 percent respectively, but UMSL's a commuter school built on a suburban golf course, right?
For those not paying to attention to UMSL, there's soon to be another reason to take notice. Without much fanfare, the school has broken ground on a $36M, 94Ksf student recreation center by Cannon Design. It's a signature building on a campus perhaps known more for its parking lots.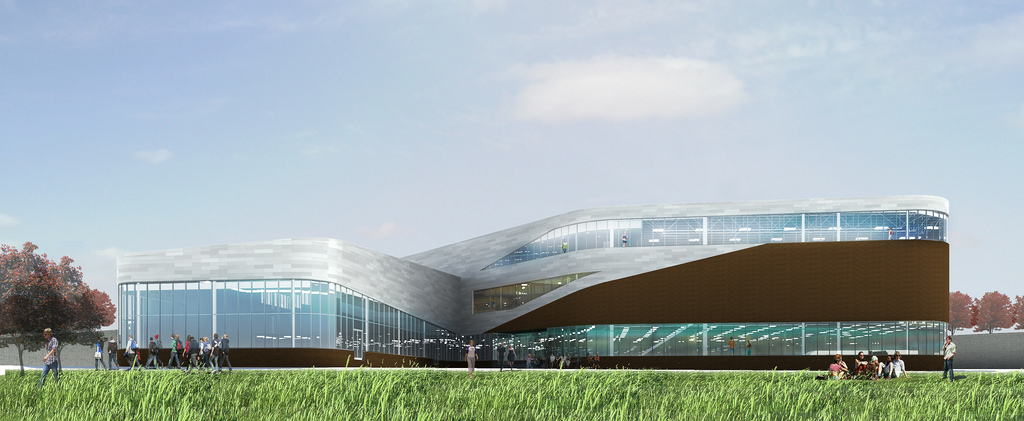 The center will replace 332 surface parking spaces, lots C and D. The nearby 459-space Lot E remains and another 1,586 spaces can be found in adjacent garages. In recent years, UMSL has added student housing to South Campus across Natural Bridge Road. The center will be more centrally located than the existing Mark Twain Building, which dates from 1971.
Interestingly, students led the fight for a new facility, successfully campaigning for a referendum in March 2012 that adds a new $19.25 per credit hour free (up to 12 credit hours) to fund the project. The new fee totals $231, not an insignificant amount at school where in-state undergraduate credit hours are just $315.80 apiece.
Enrolled students will have free access to the new facility, while faculty, staff, and alumni will be able to purchase memberships. Construction has started and the new building is scheduled to open in Fall 2015. The university's athletic teams will continue to use the Mark Twain Building for training and games.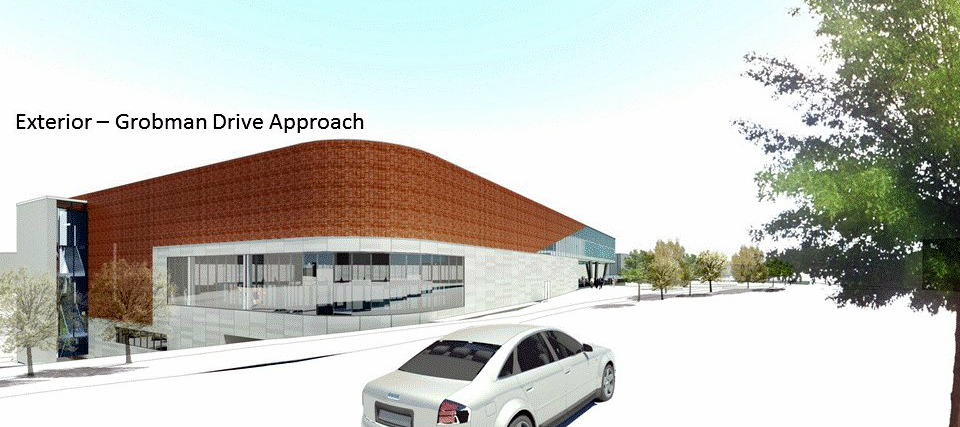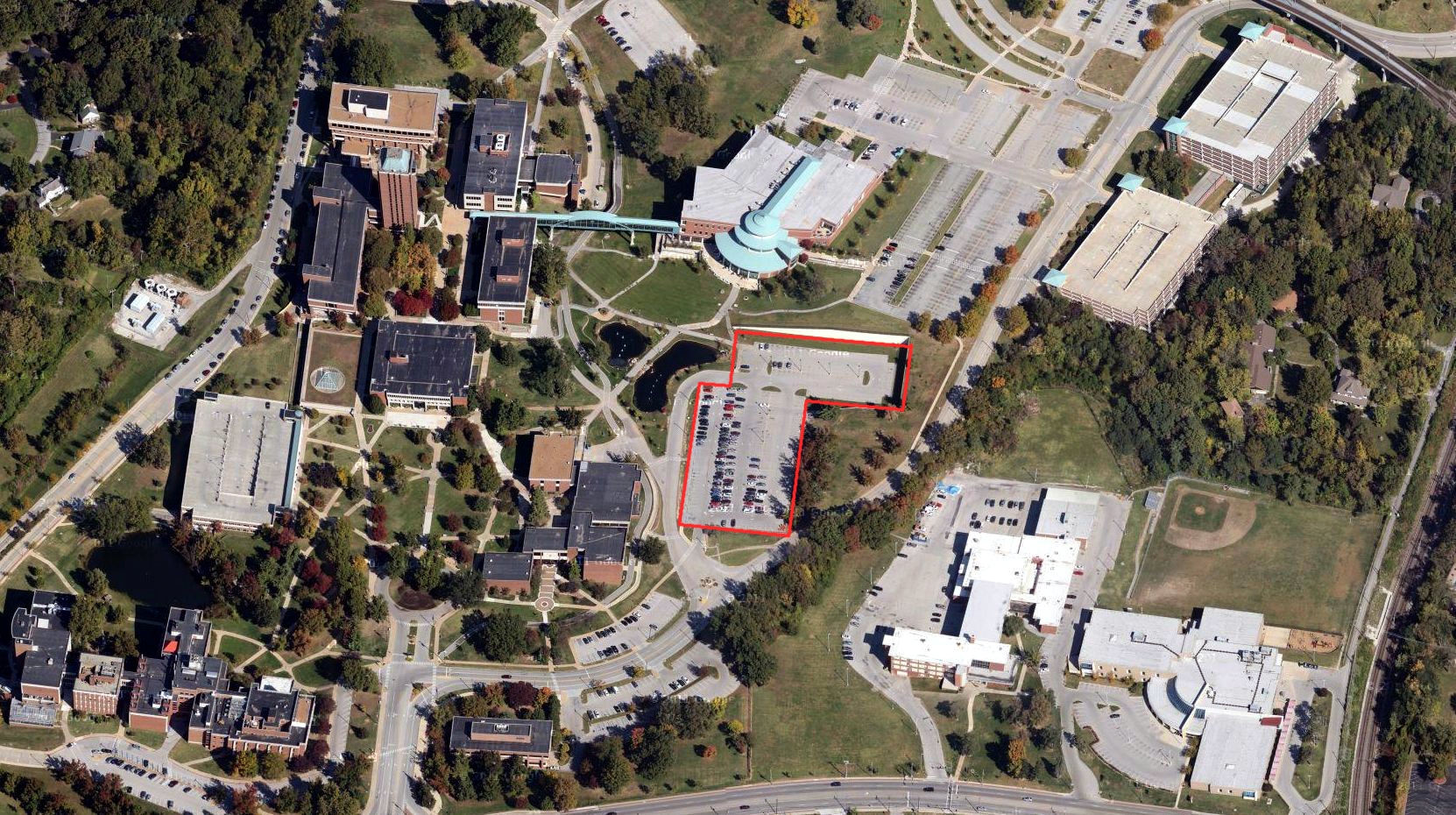 {the parking lots (outlined in red) comprise a large part of the project site}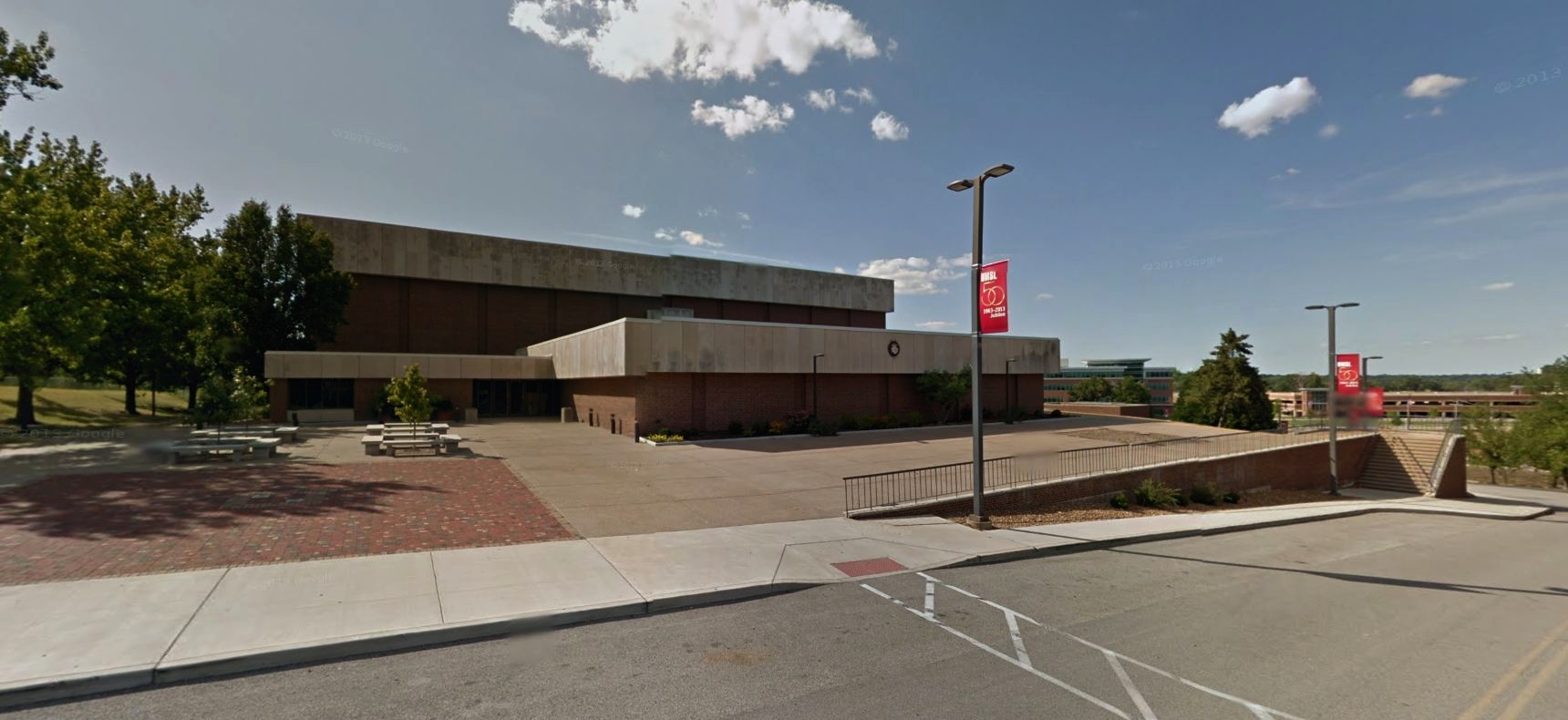 {the existing Mark Twain Building will continue to be used by UMSL athletic teams}