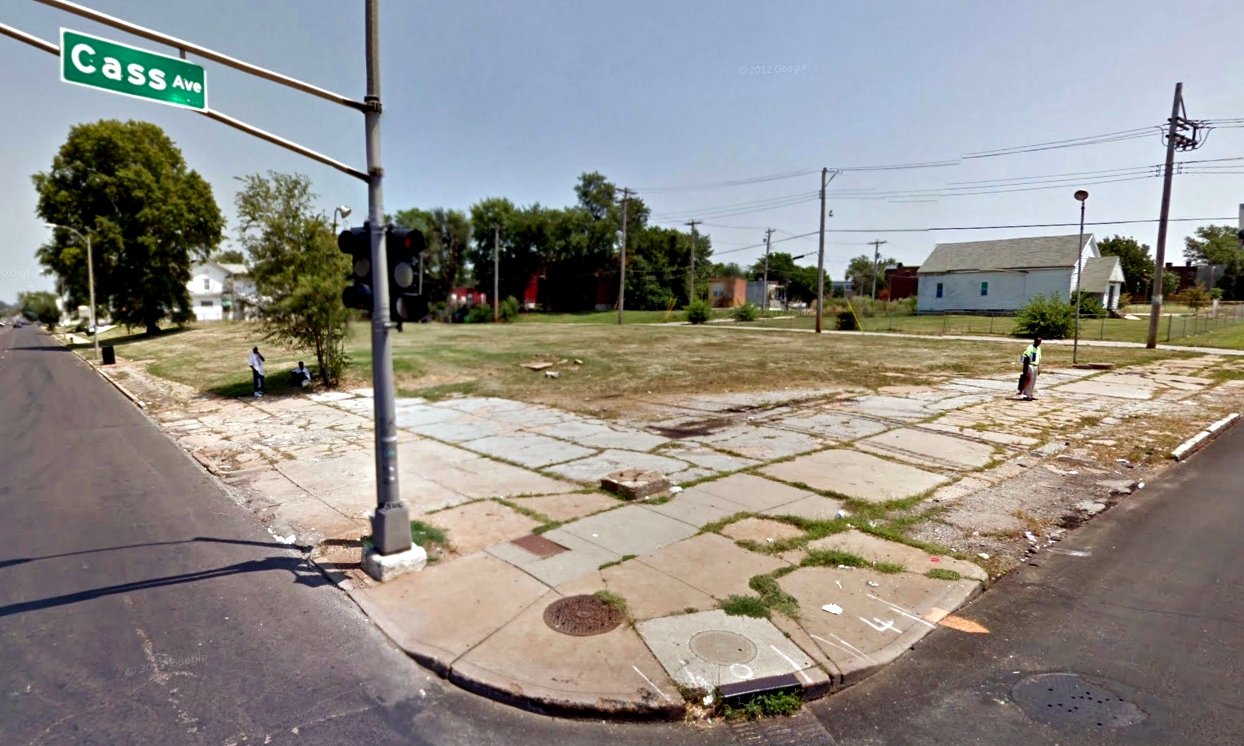 After nearly a decade of land purchases and years of speculation and false starts, the massive NorthSide Regeneration project is set to break ground on its first retail development. A Dollar General retail location is planned for the northeast corner of North Grand and Cass Avenue. All four corners of the intersection are vacant. A $1.4M building permit has been requested for 1500 North Grand with an additional $45,000 permit for additional parking on an adjacent lot along Cass. No site plan has yet been made available.
While many of the more than 2,000 lots comprising NorthSide are scattered across 1,500 acres of the city, the effort has aggregated lots at several high profile locations. The intersection of Grand and Cass was one. NorthSide owns the southeast corner, the city's Land Reutilization Authority (LRA), the northwest corner and a private owner the southwest. Dollar General reached 10,000 stores nationwide in 2012, including 379 in Missouri.
Developer Paul McKee's NorthSide has received nearly $40M from the Distressed Areas Land Assemblage tax credit program (DALACT), which was purposely written for NorthSide. As the St. Louis Post-Dispatch has recently detailed, NorthSide has ramped up lobbying efforts, signing a small army to push for extending and expanding DALACT and arming them with a series of white papers supporting NorthSide. The only accomplishment to-date has been the assembly of small city lots. Critics of the plan cite the lack of construction and failure to fulfill promises, such as renovating the historic Clemens Mansion.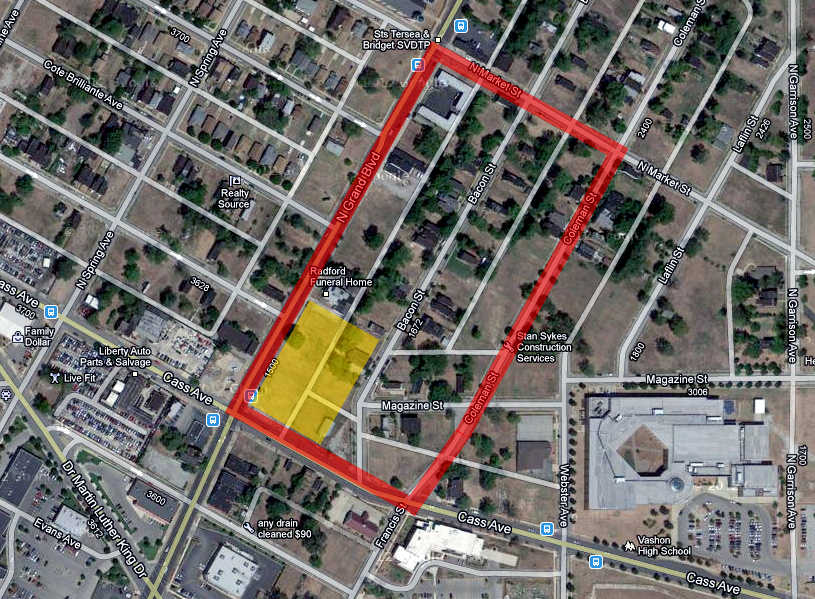 {NorthSide property on northeast corner of Grand and Cass in red, 1500 N. Grand in orange}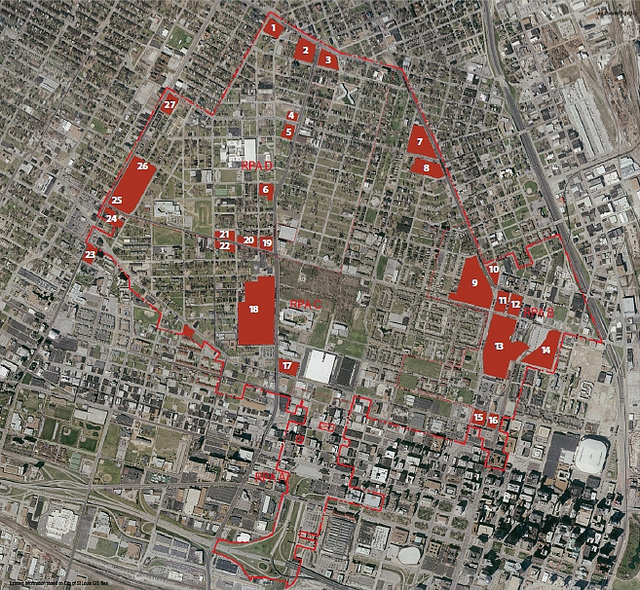 {NorthSide, outlined in red, has marketed the numbered properties for commercial development – the planned Dollar General is 25}
NorthSide Retail Marketing Map by nextSTL