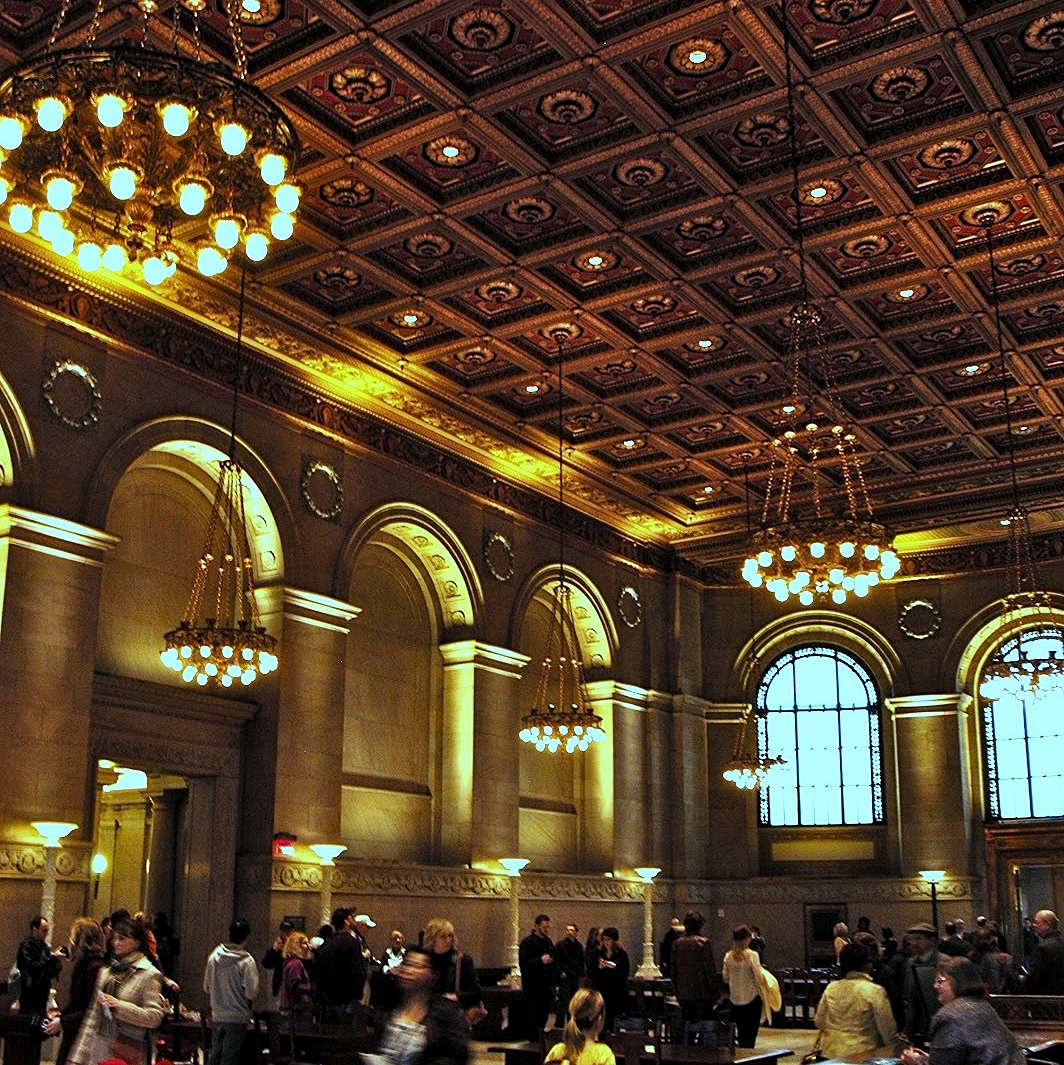 Every once in awhile an amazing transformation occurs. Our city molts and sheds its skin constantly revealing something new and utterly exciting. The recent $70M renovation of the Central Library, the crowned jewel of our amazing library system, is nothing short of stunning. This library has been etched into my urban experience. I have memories of the old library which was magnificent, if not sometimes a little drab in feel.
The renovation is an inspiration of what good design and execution can bring. The old touches have been meticulously restored. I am so happy it still feels like the old library. However, the amazing use of modern lighting and new arrangements are nothing short of perfect.
The new, mod seating is comfortable and sleek, yet private. The new atrium is sharp, elegant, bright and open. This place utterly blew me away today. Cannon Design should be praised to the high heavens. The mix of old and new was pulled off like no other I have seen.
Cass Gilbert designed the Central Library at 1301 Olive Street in the Downtown West neighborhood. The masterpiece was built in 1912 and 100 years later, I can confidently say has become a shining new and creative example of how our city and its amazing architecture can be cutting edge and elegant for another 100 years.
I am going to shut up and share some photos I took today, the day of the Grand Re-opening. If you are a St. Louisan, today you should be proud and optimistic of our future. If this gem can rise from the patina to become an utterly amazing, bright place…so can the rest of the city.
Go visit this new space and let me know what YOU think.
Today was a dreary, rainy winter day…but the old 1912 beauty was still shining: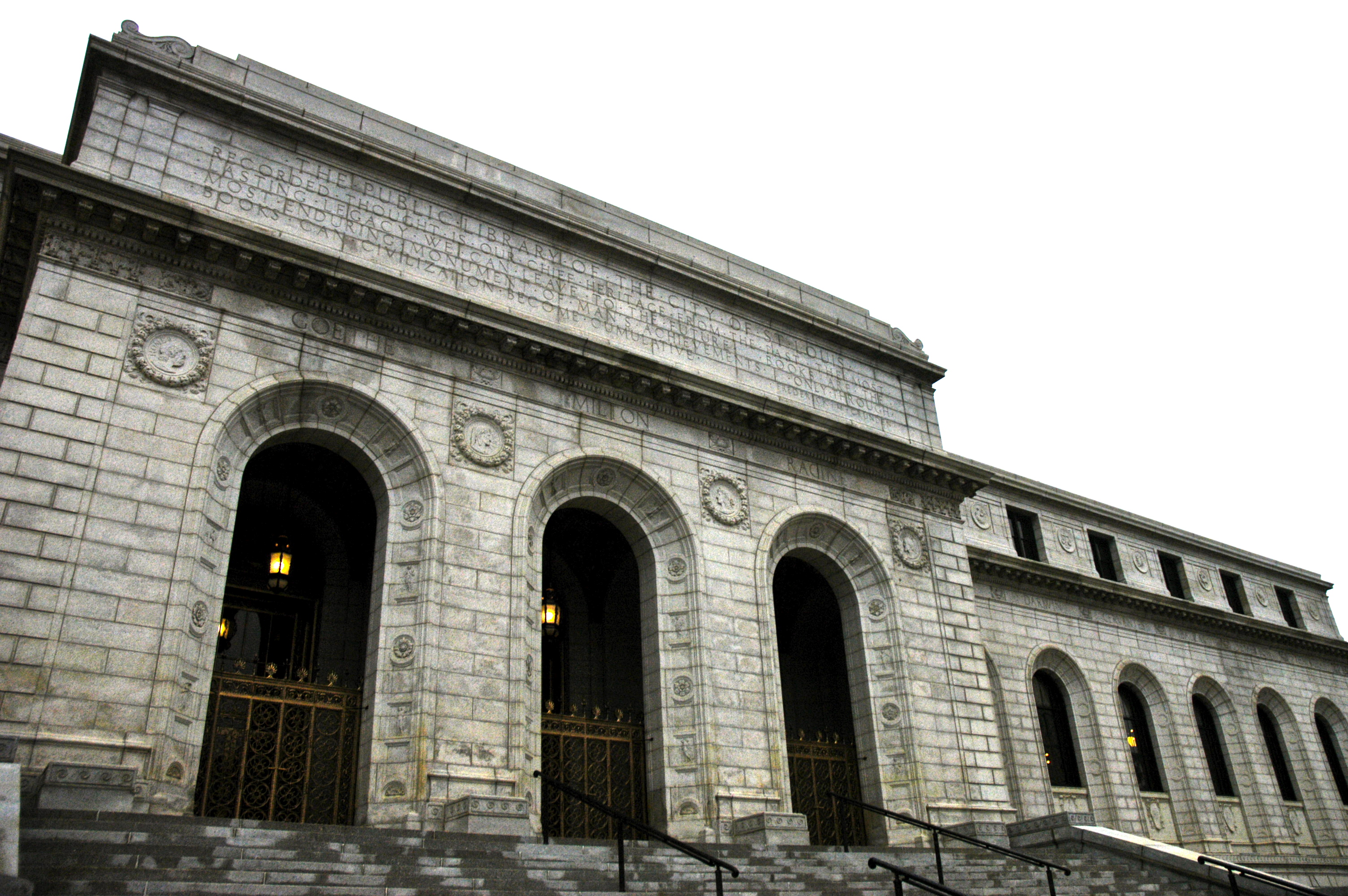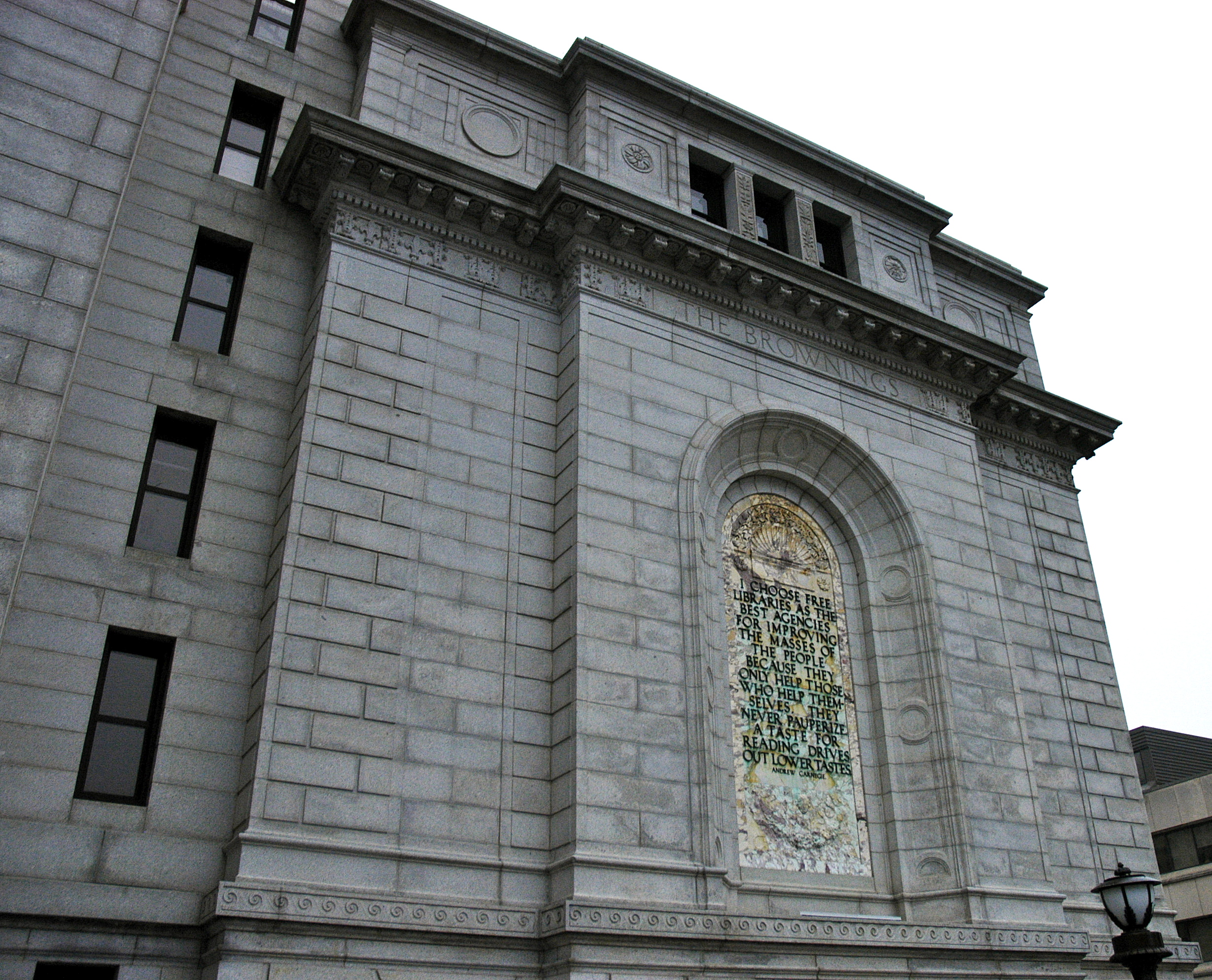 The turtle footed lights, the flag pole, the metal doors, the lion fountains are all scrubbed and functioning. The fountains have water flowing for the first time in over 50 years: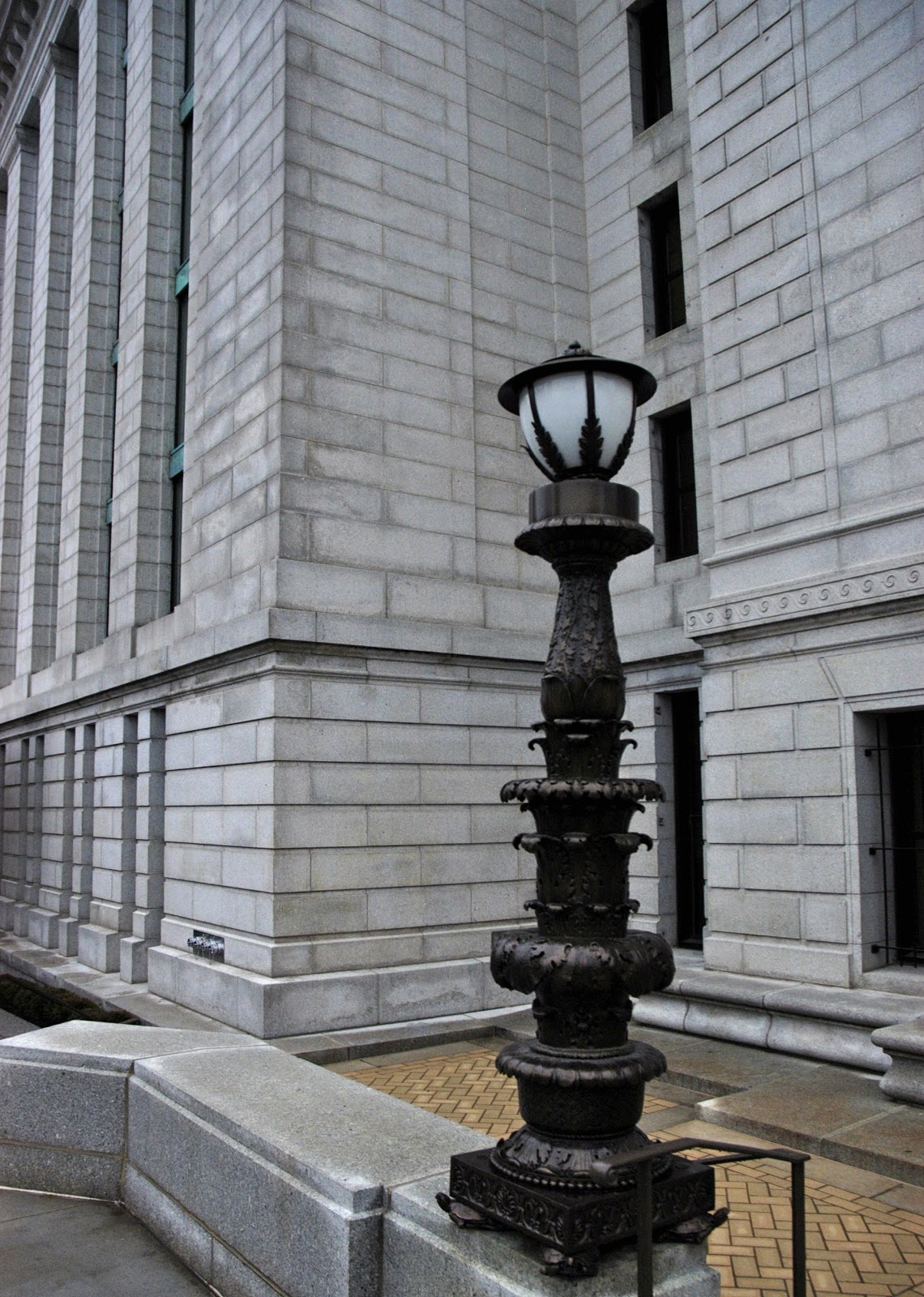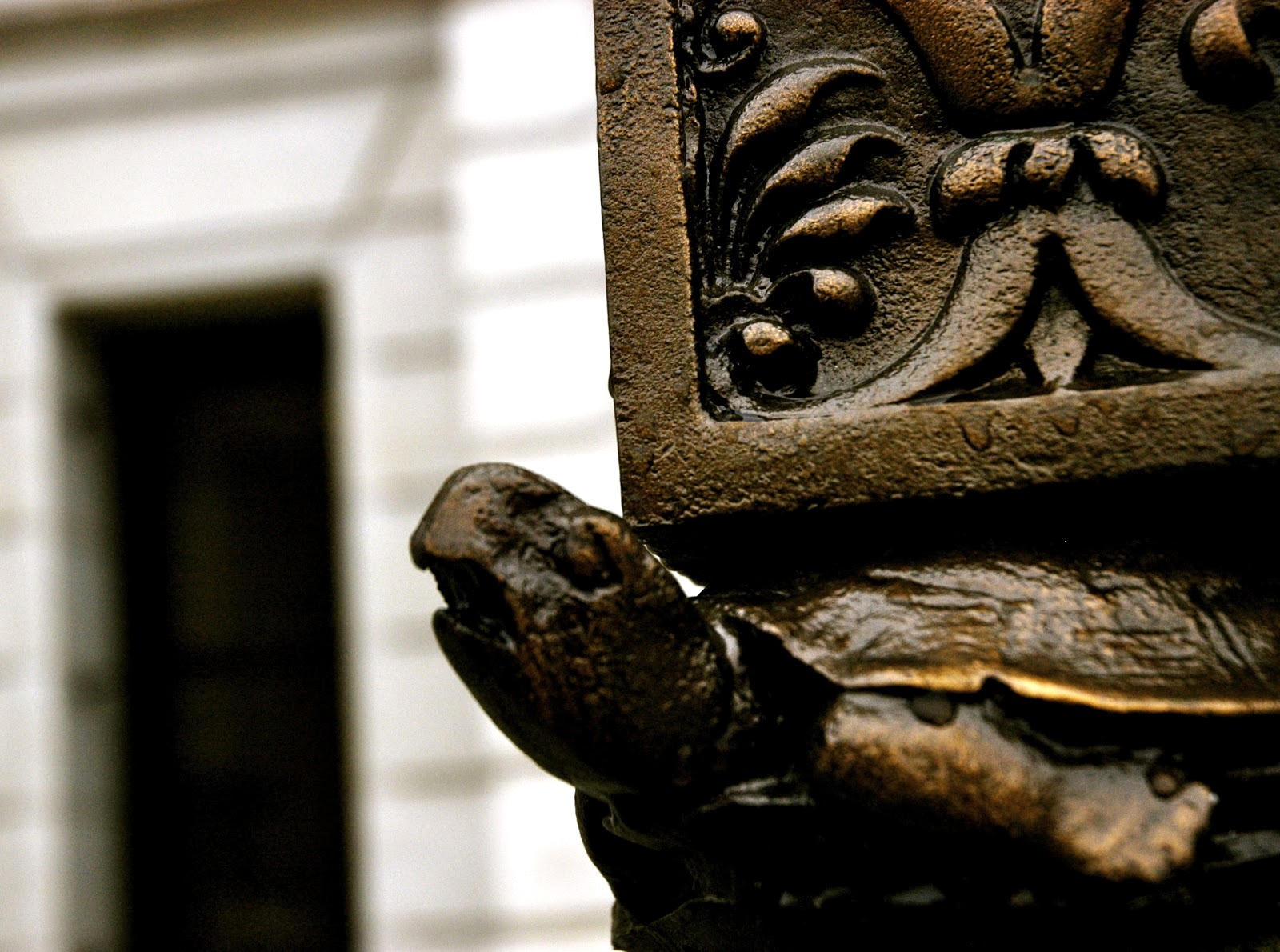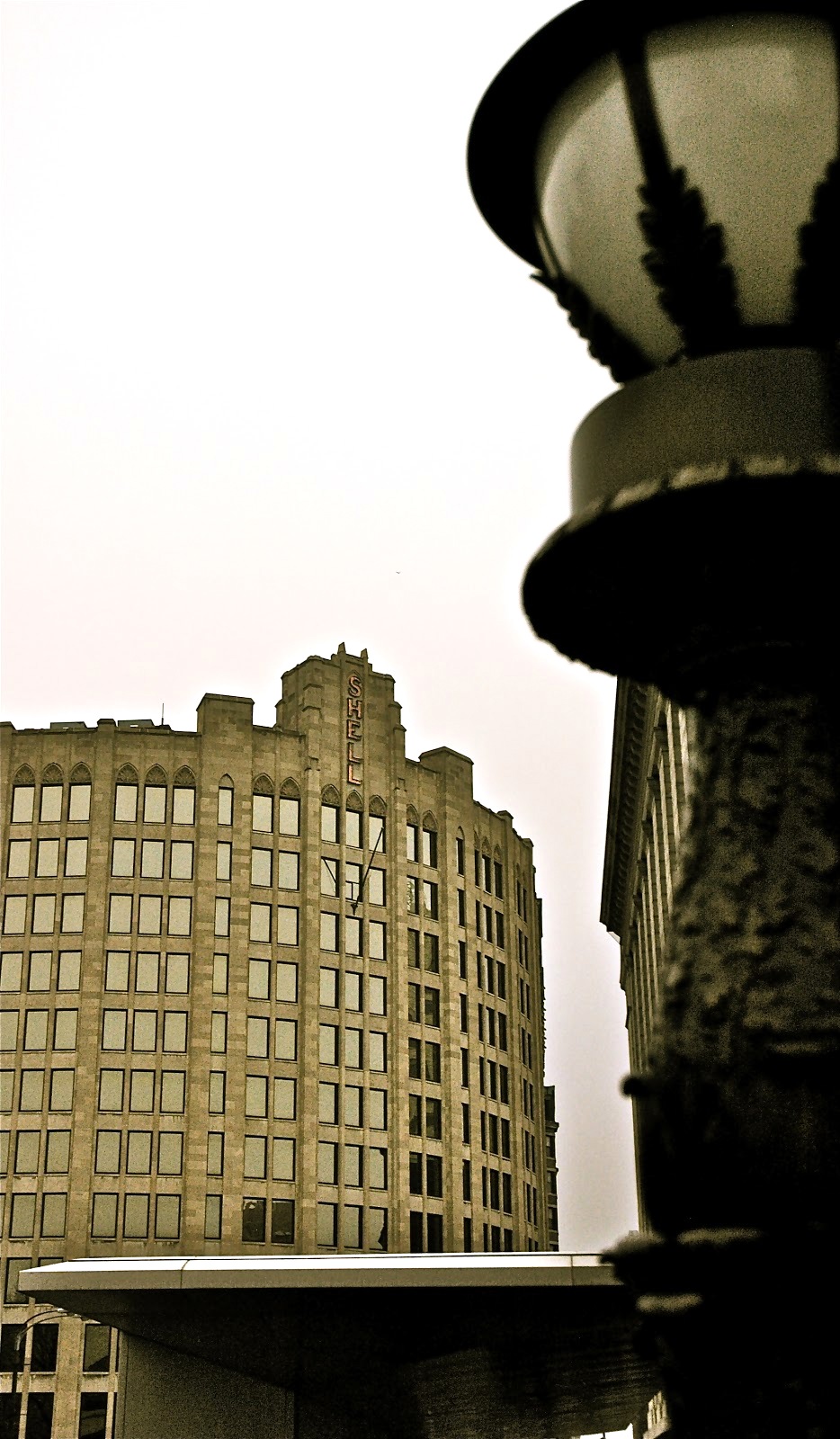 The new Locust Street entrance across from Lucas Park is probably my favorite. The water features are calming and the structure itself is set apart from the Gilbert building and is covered in literary entries.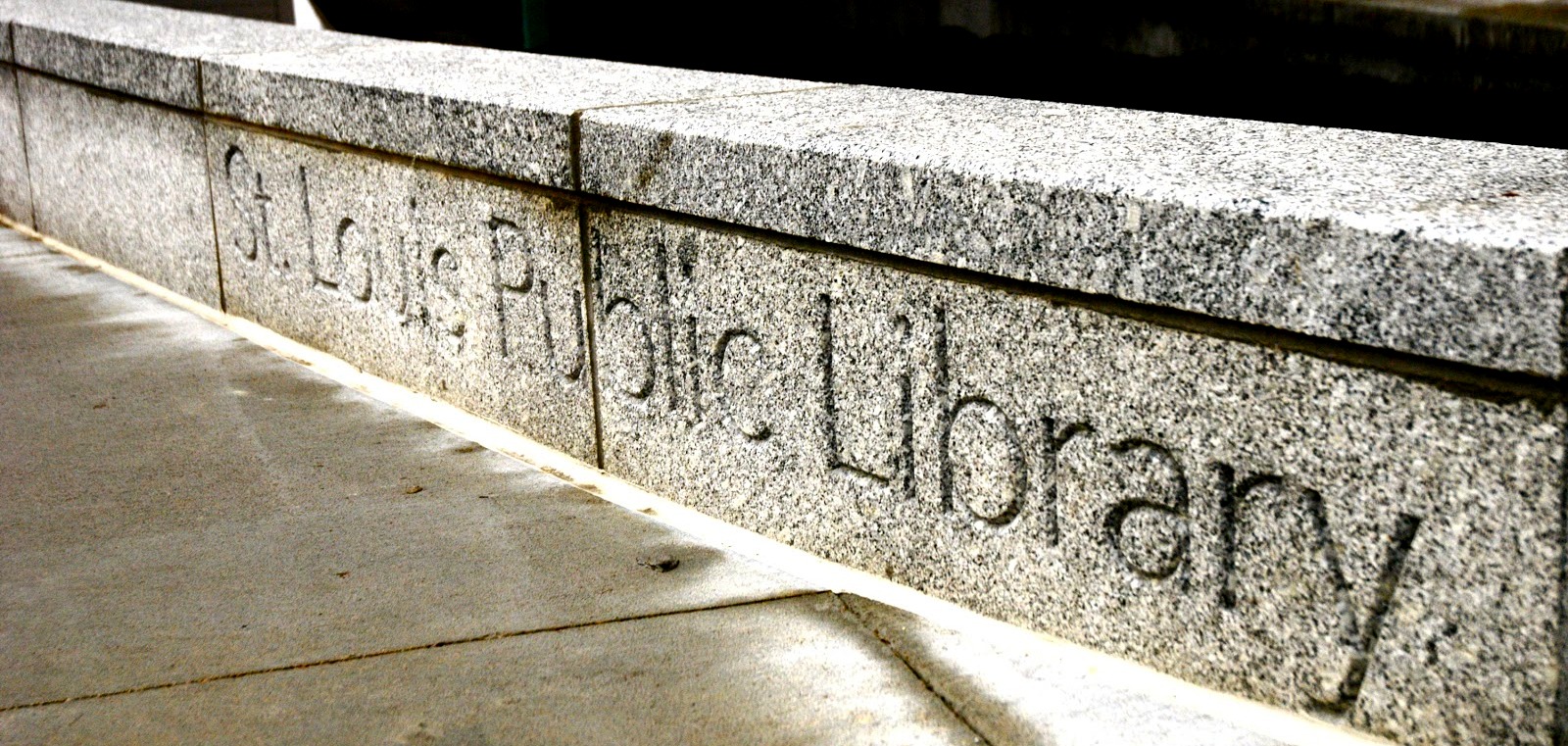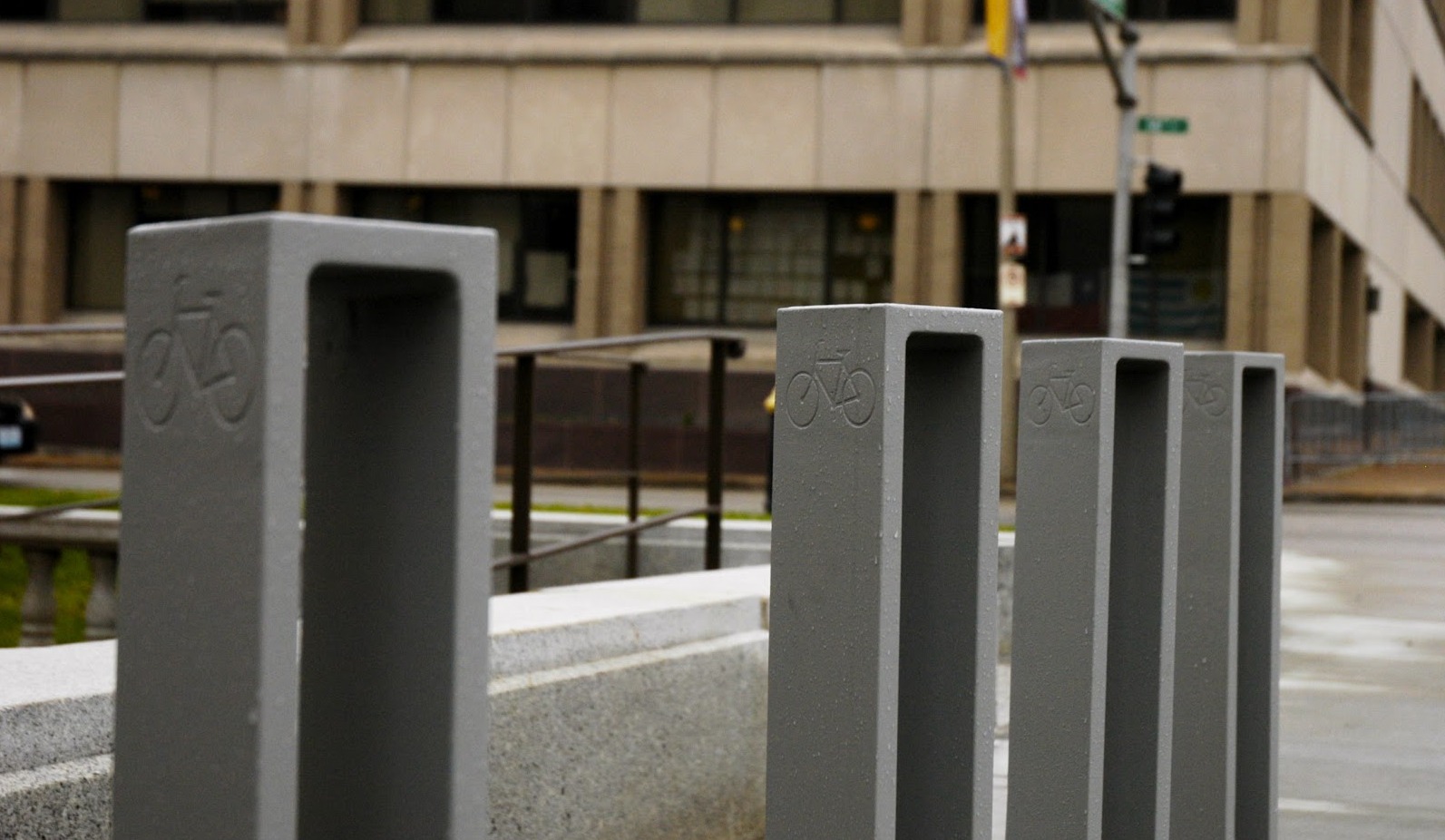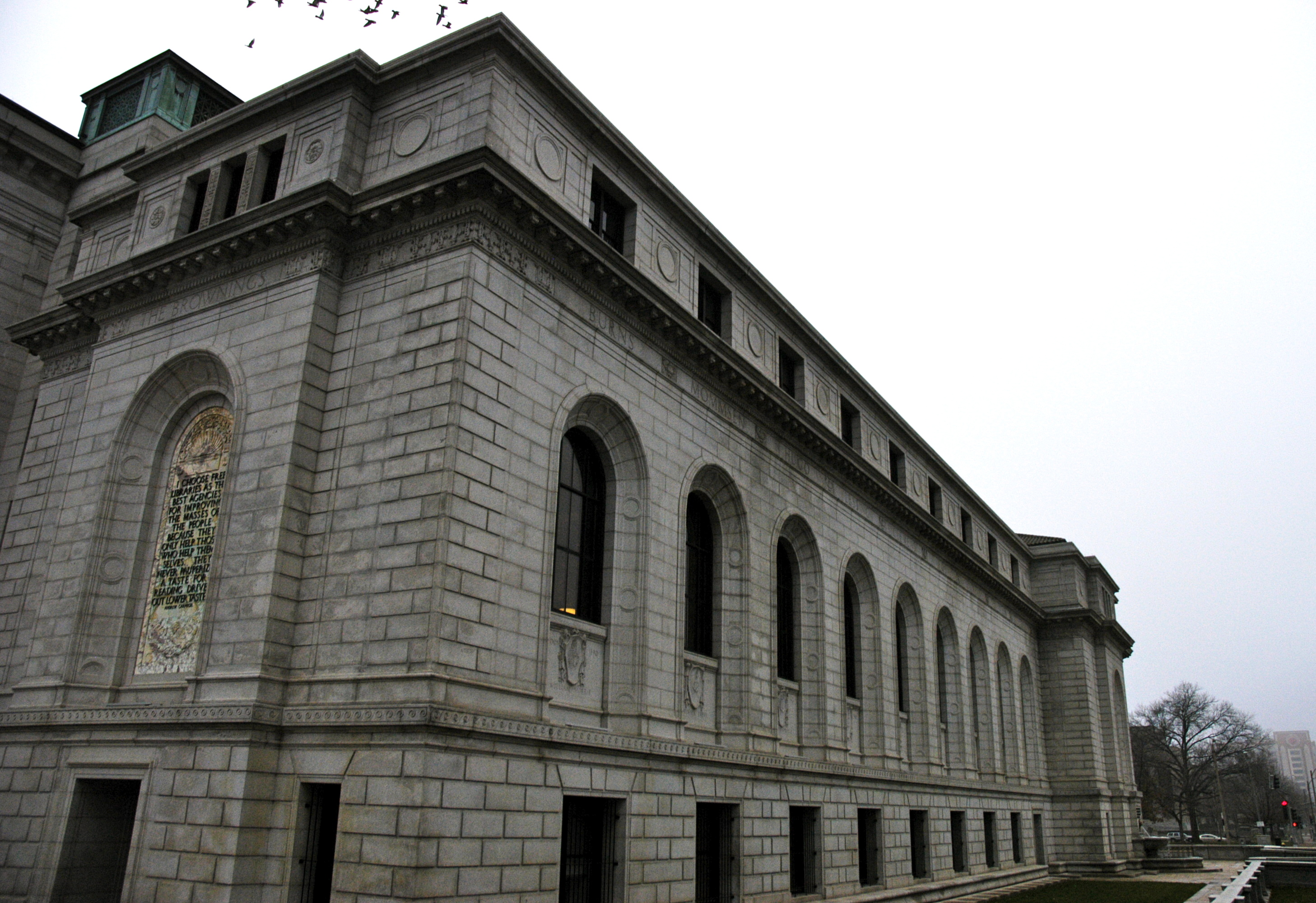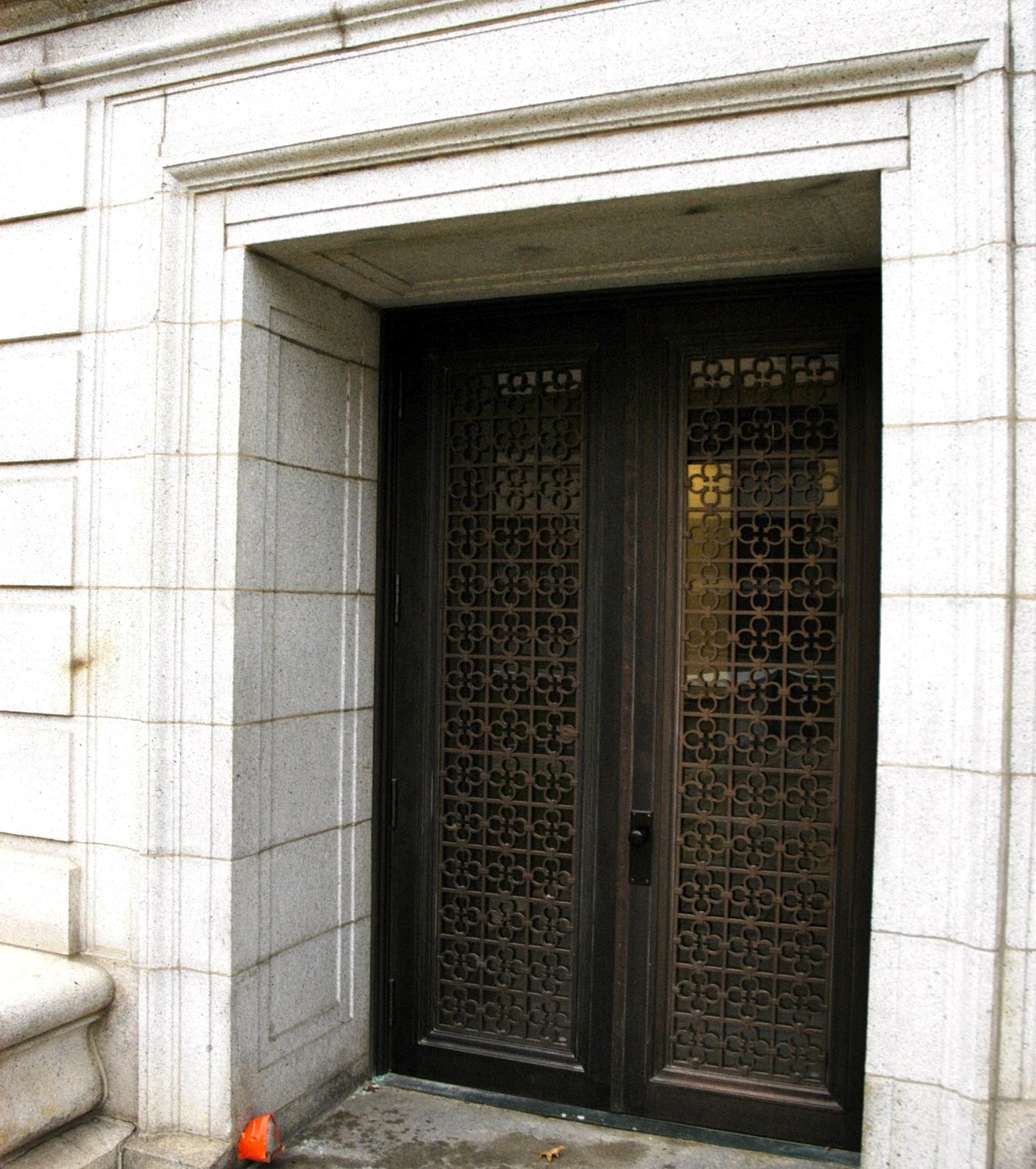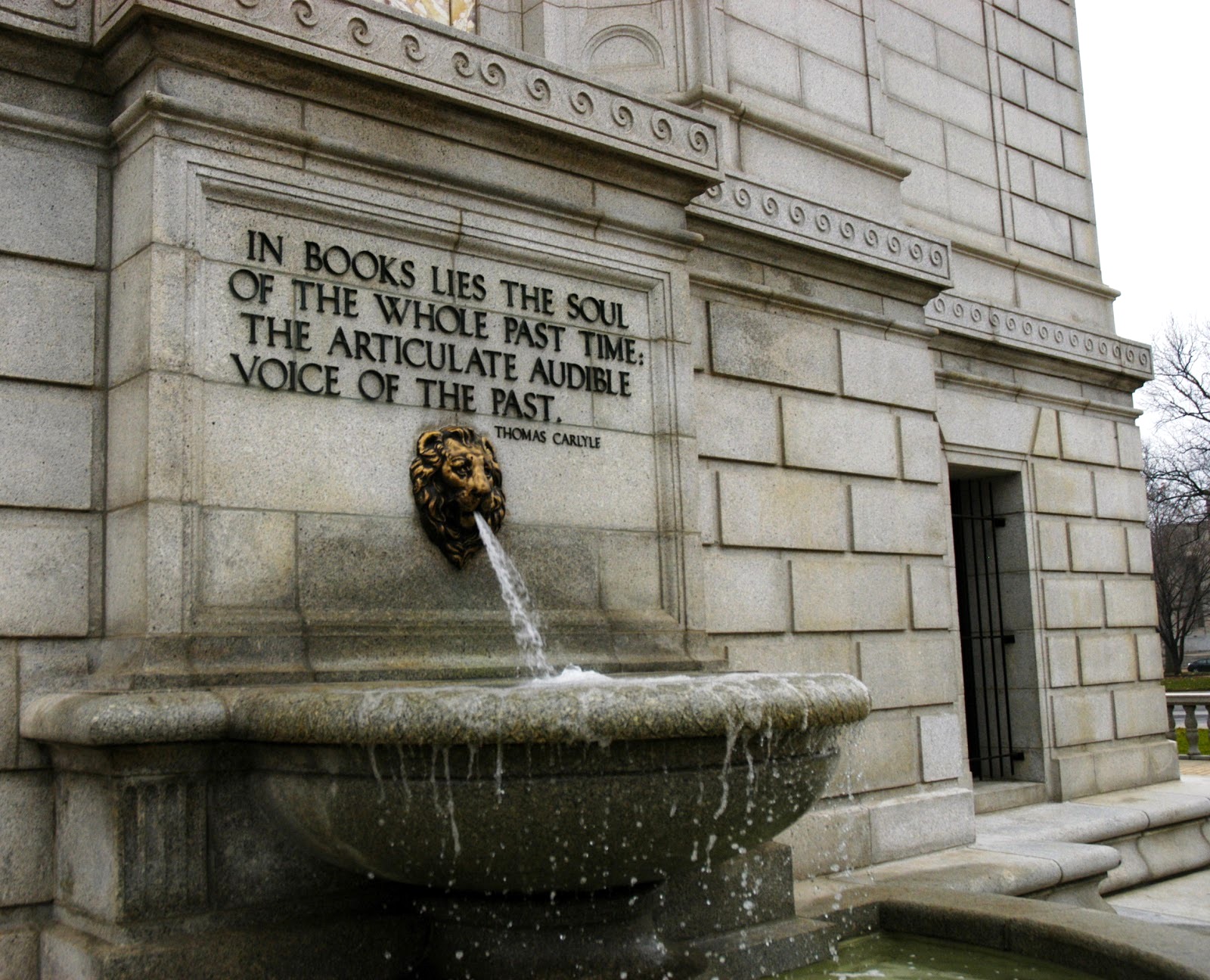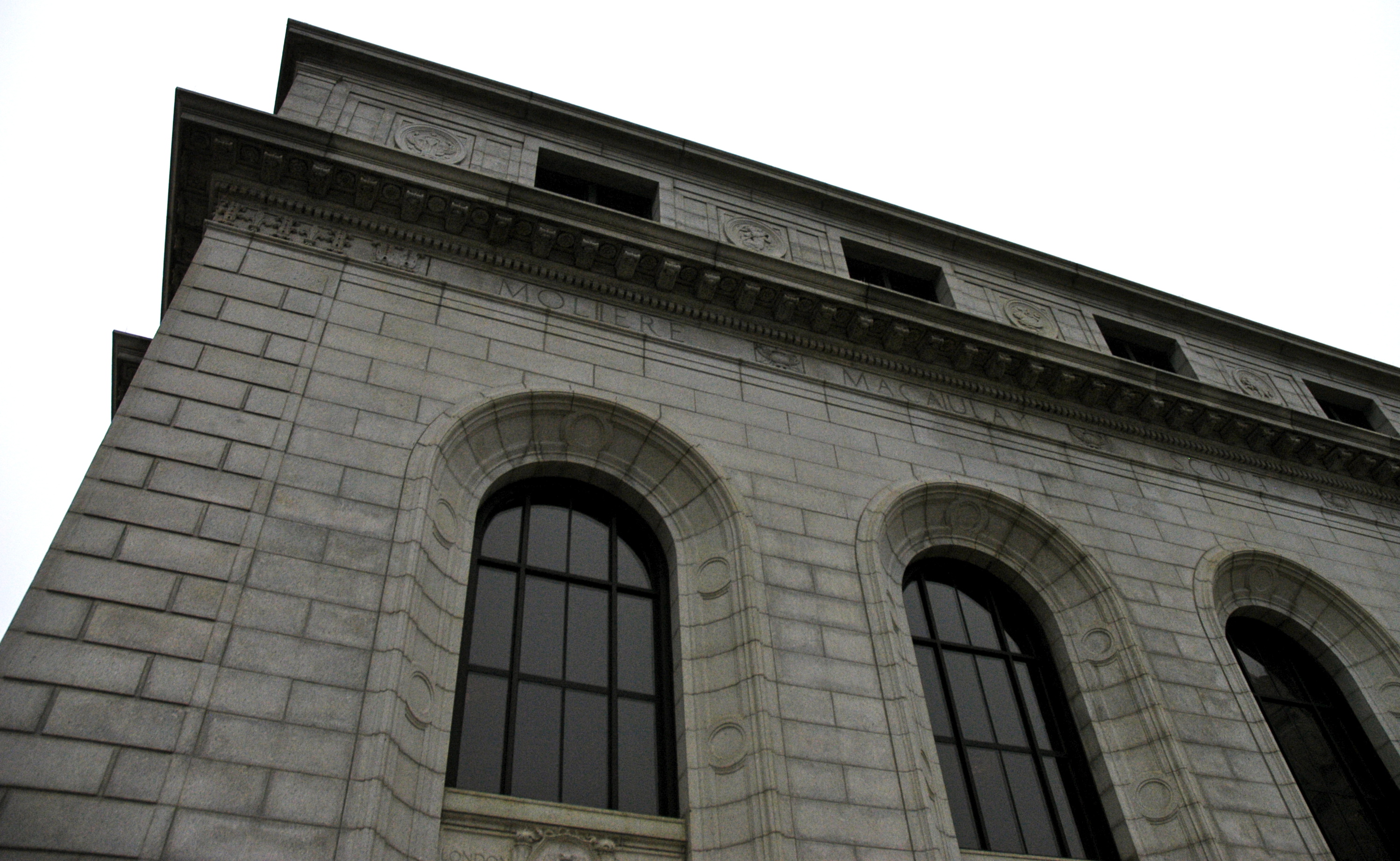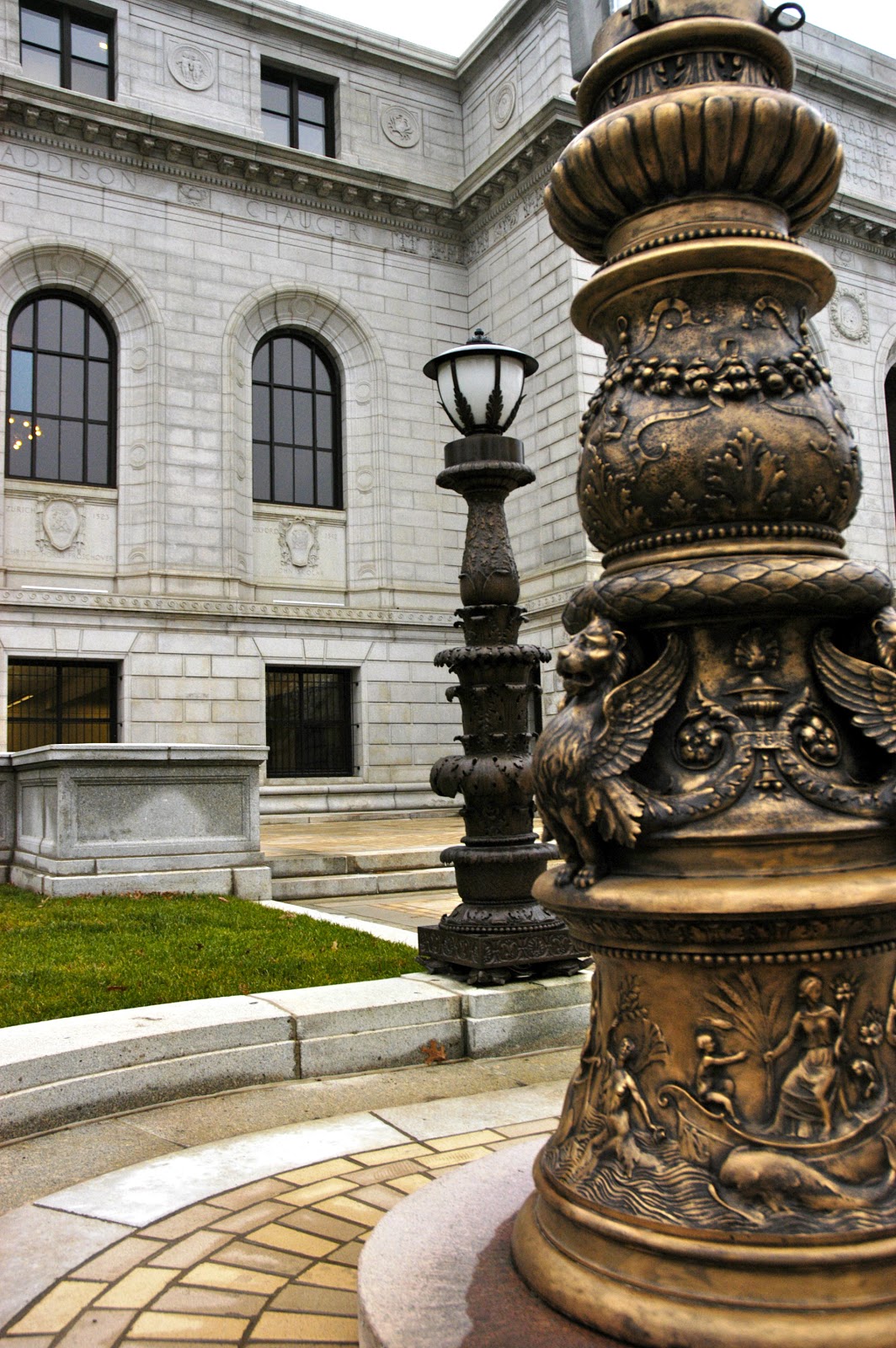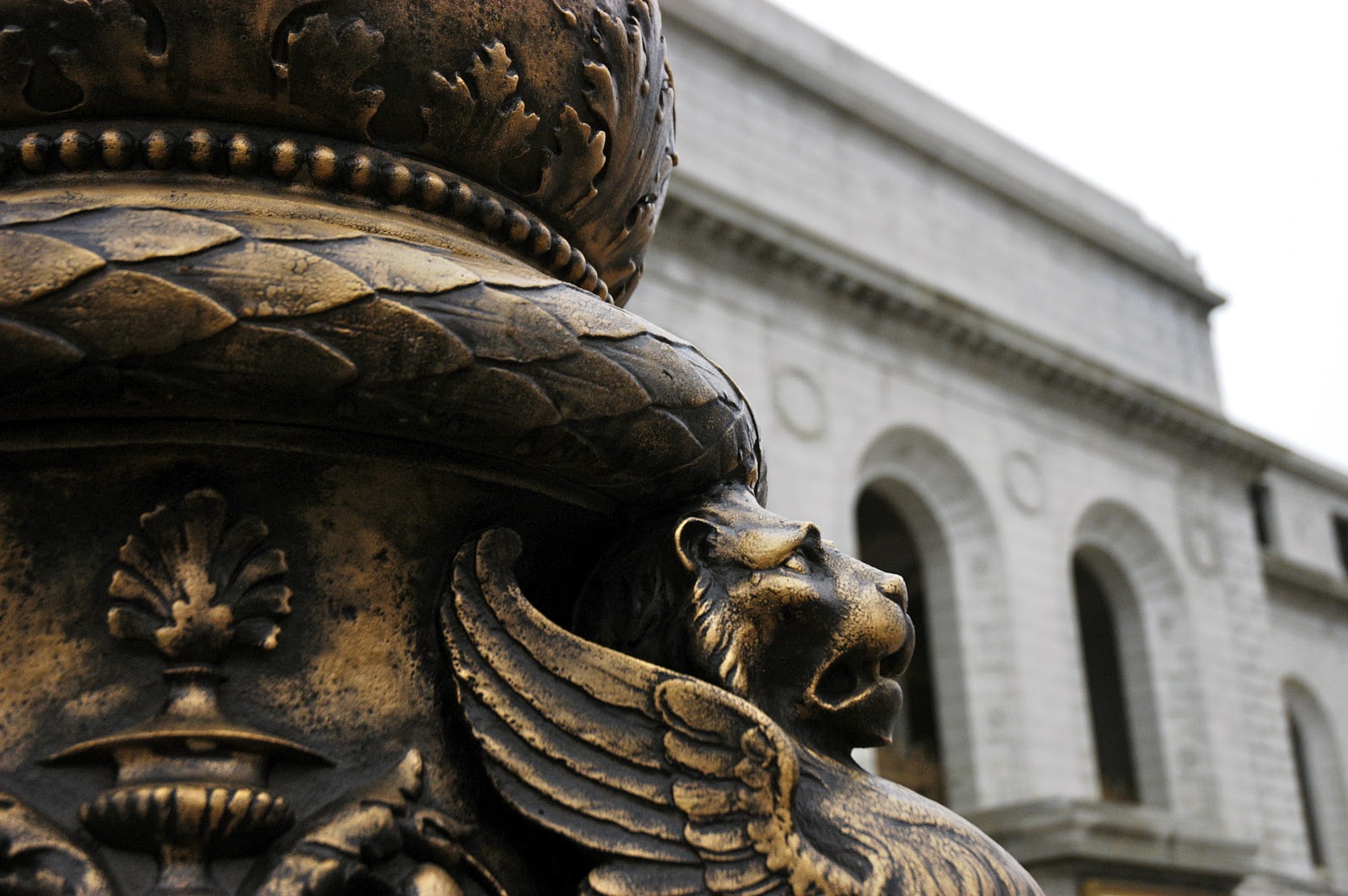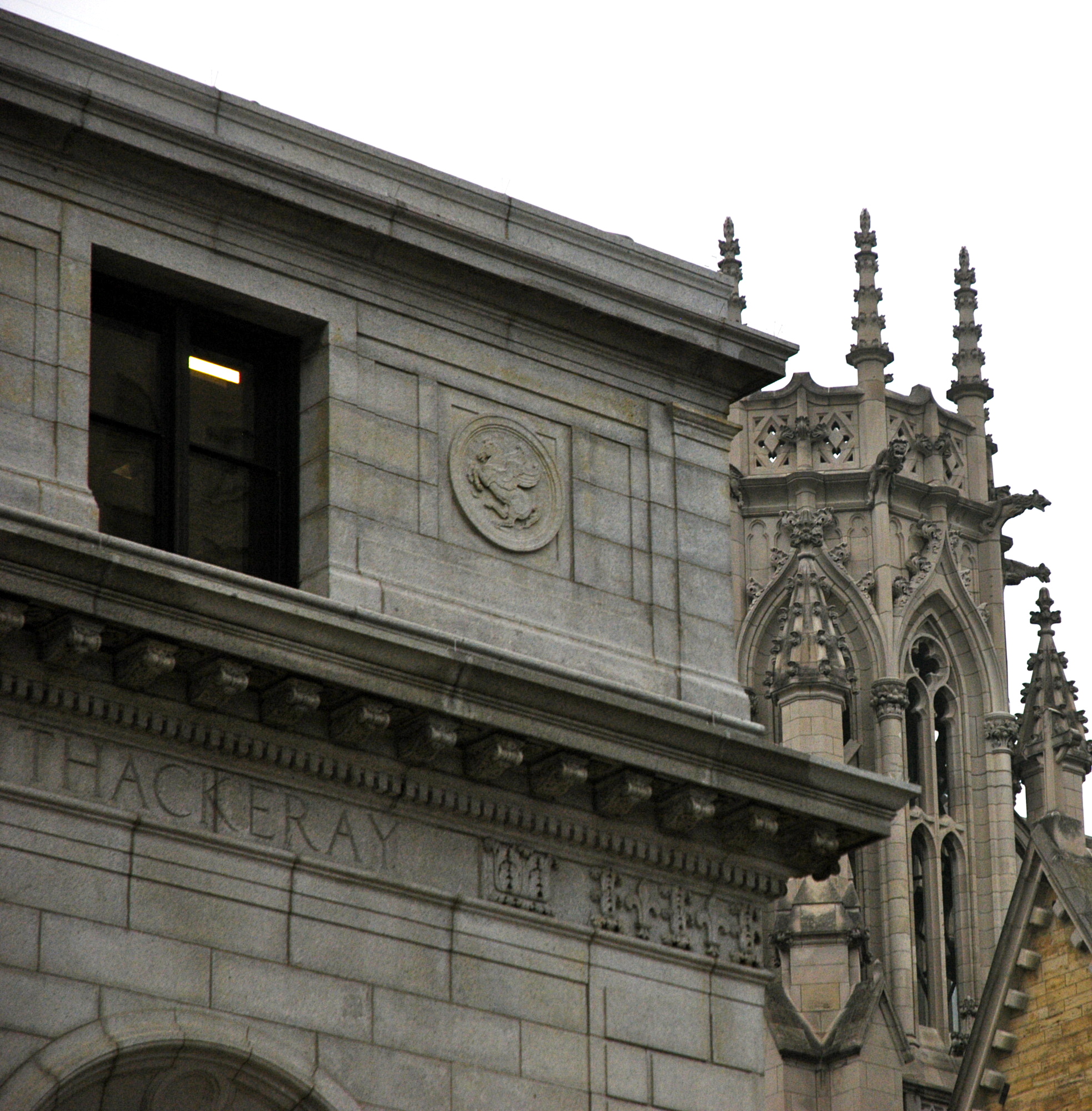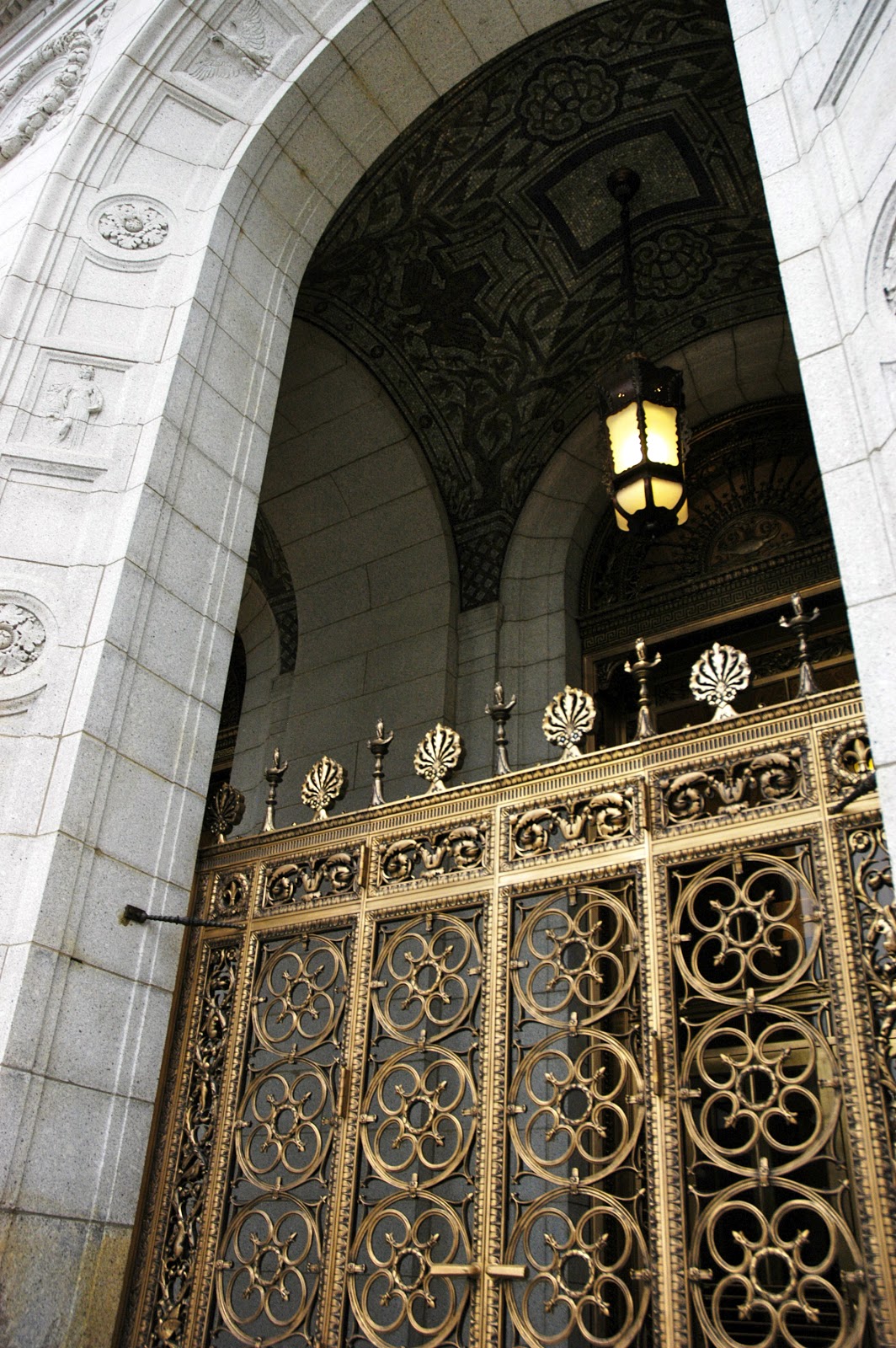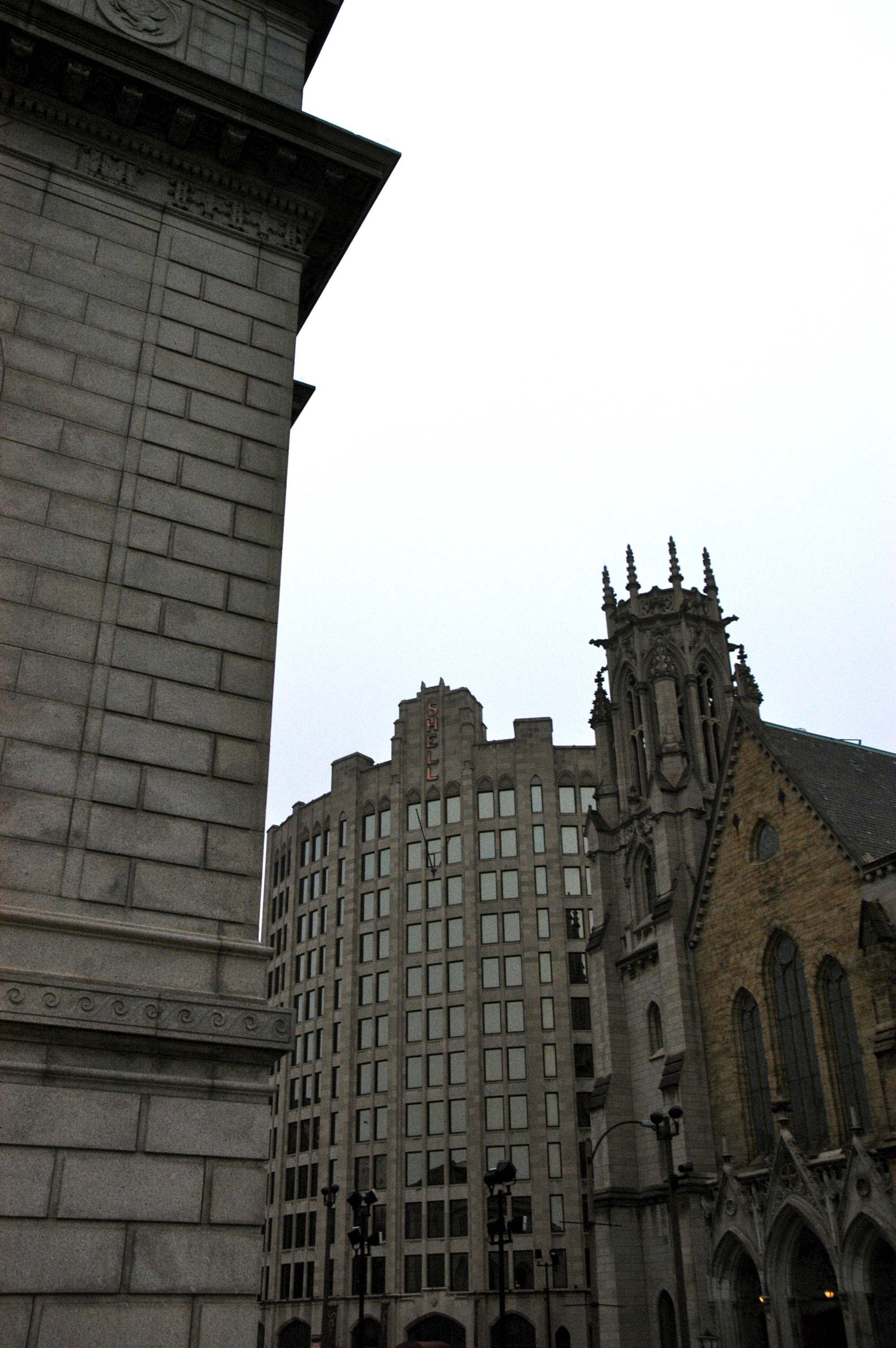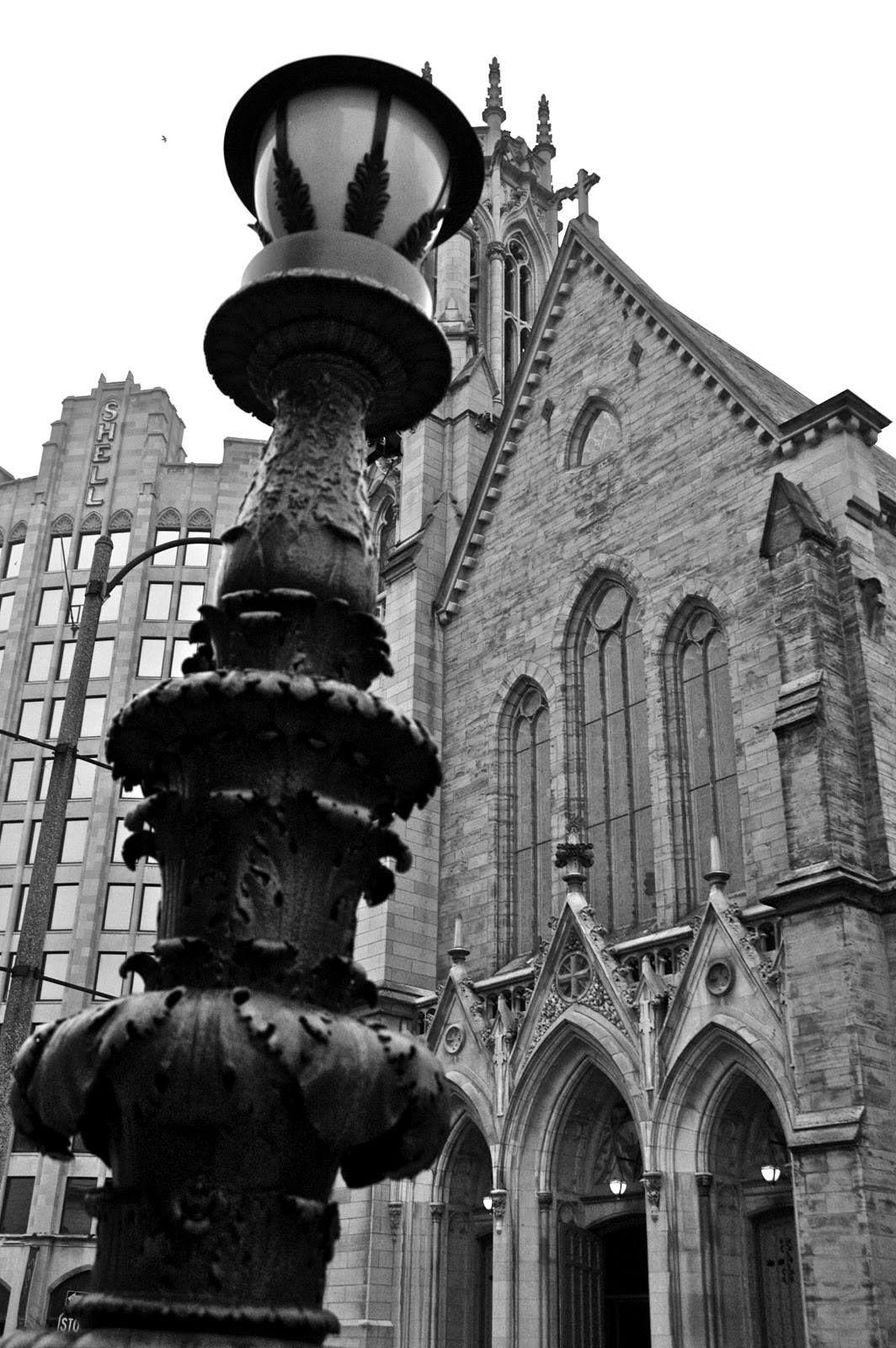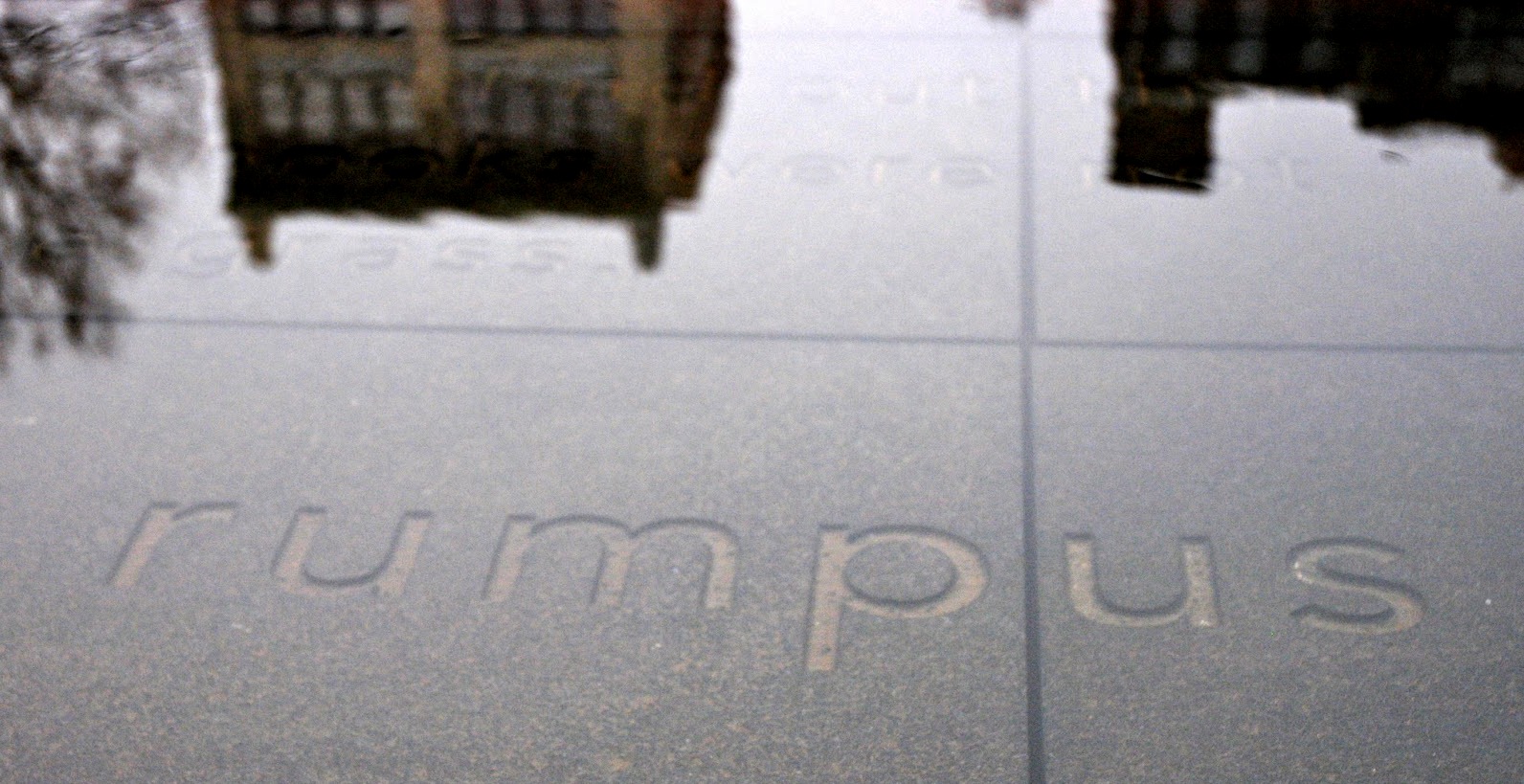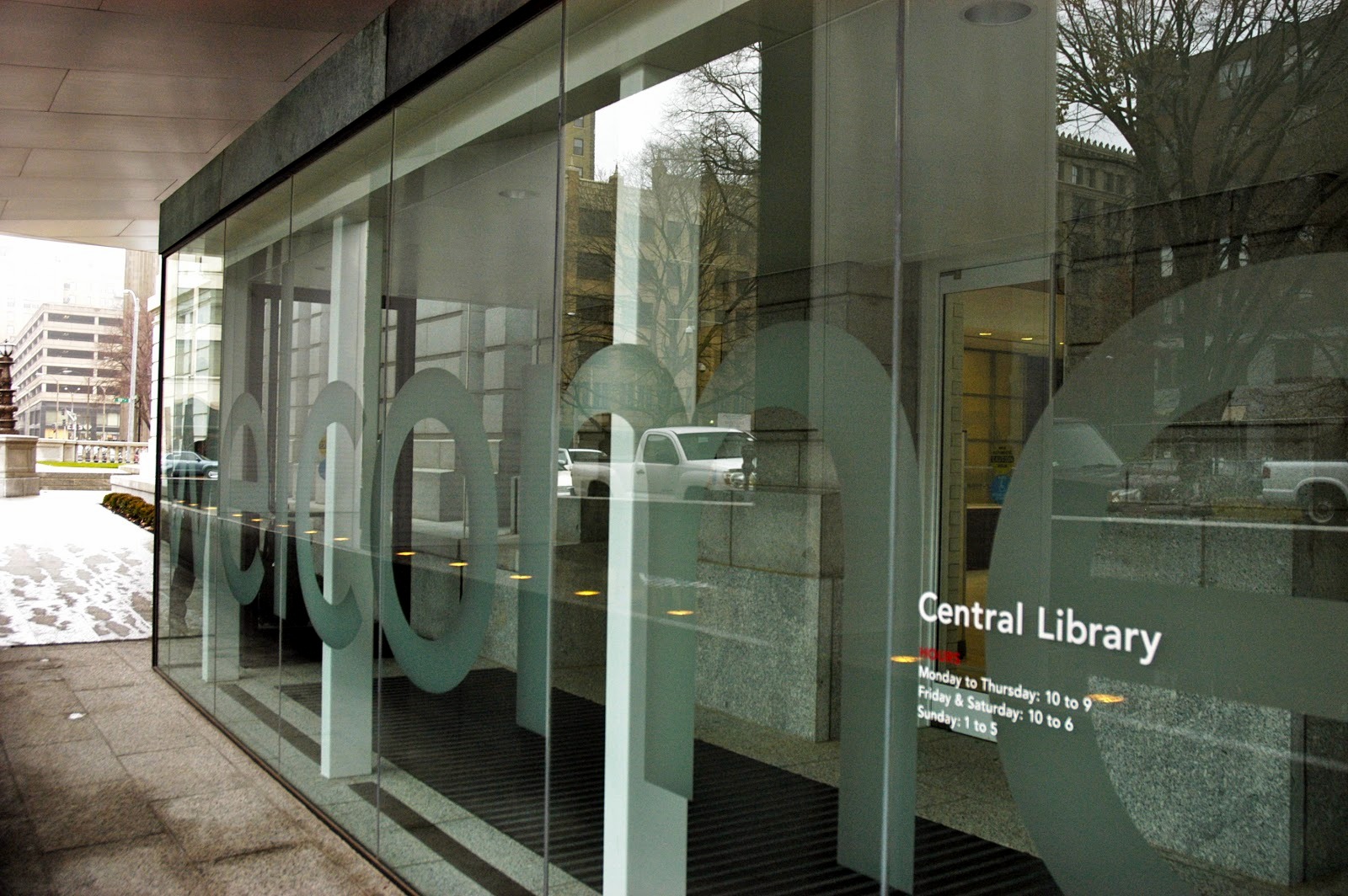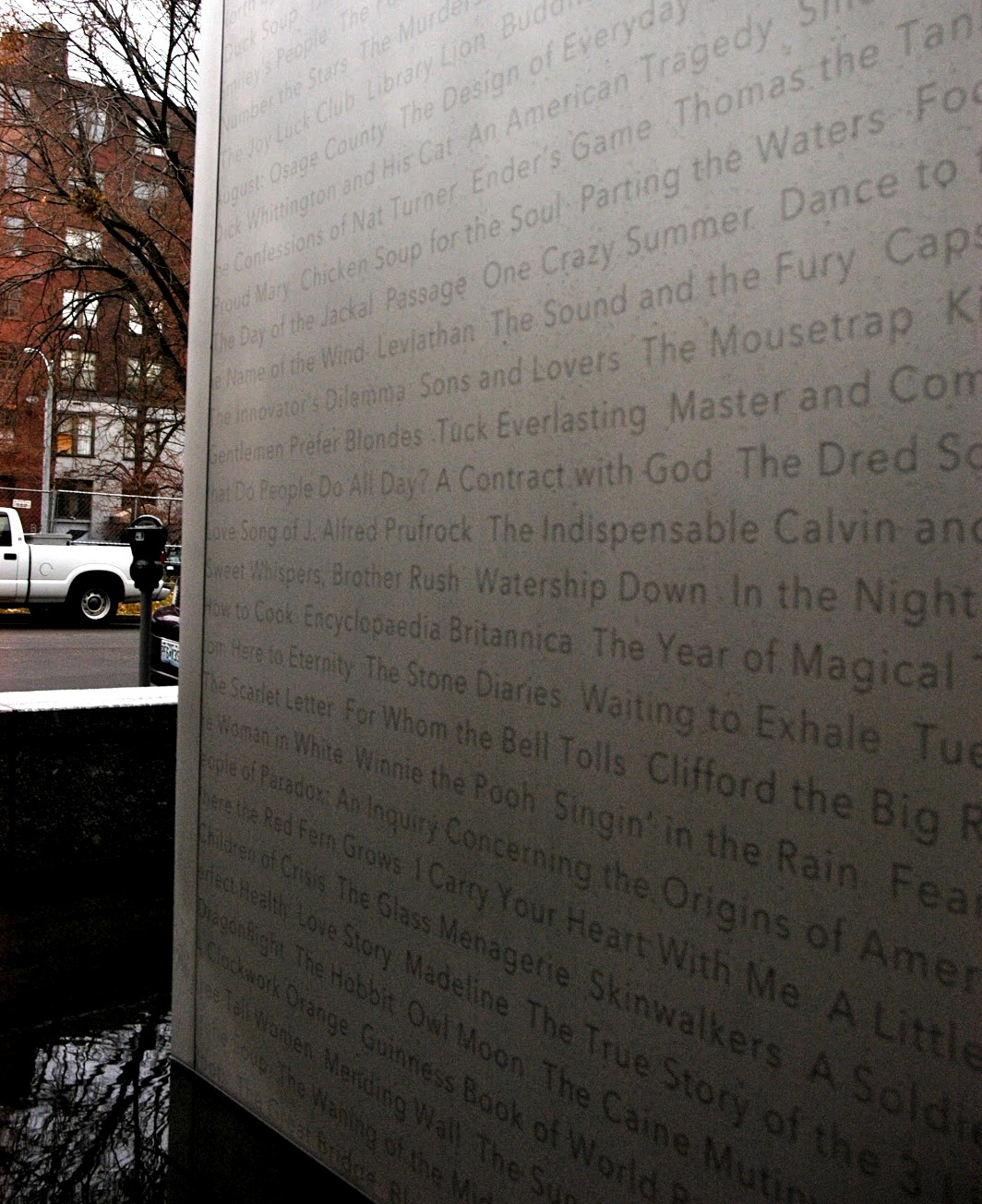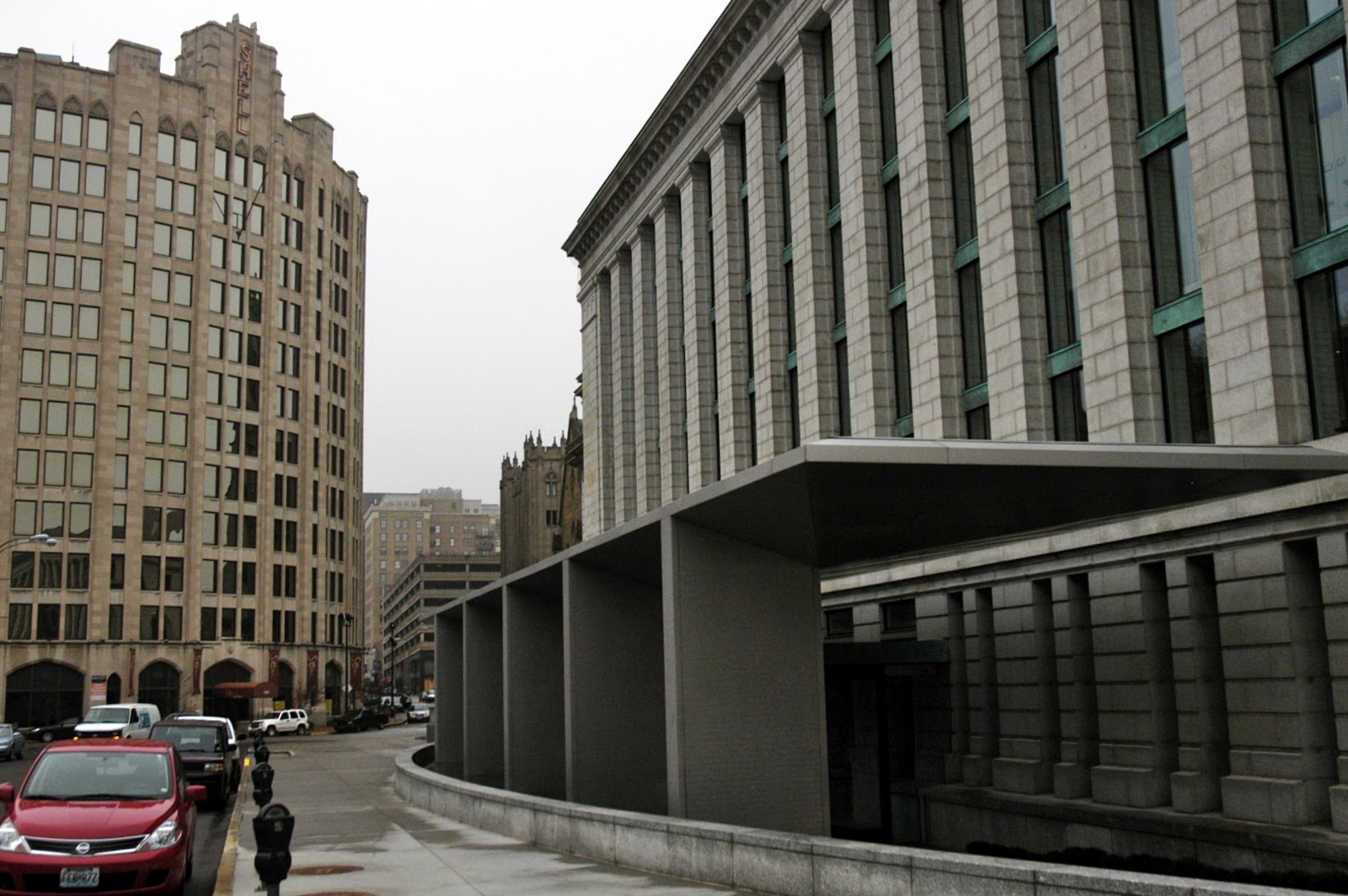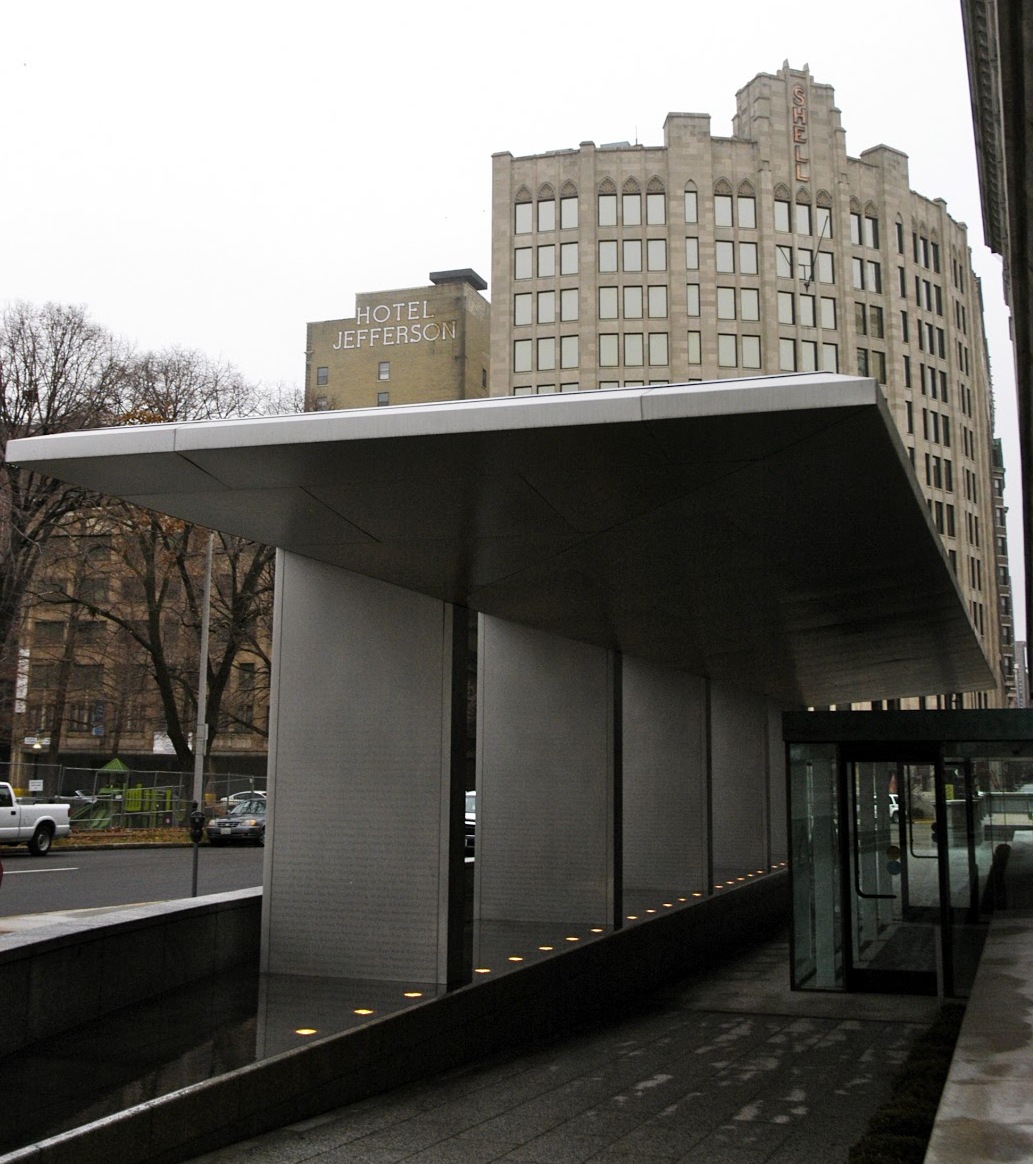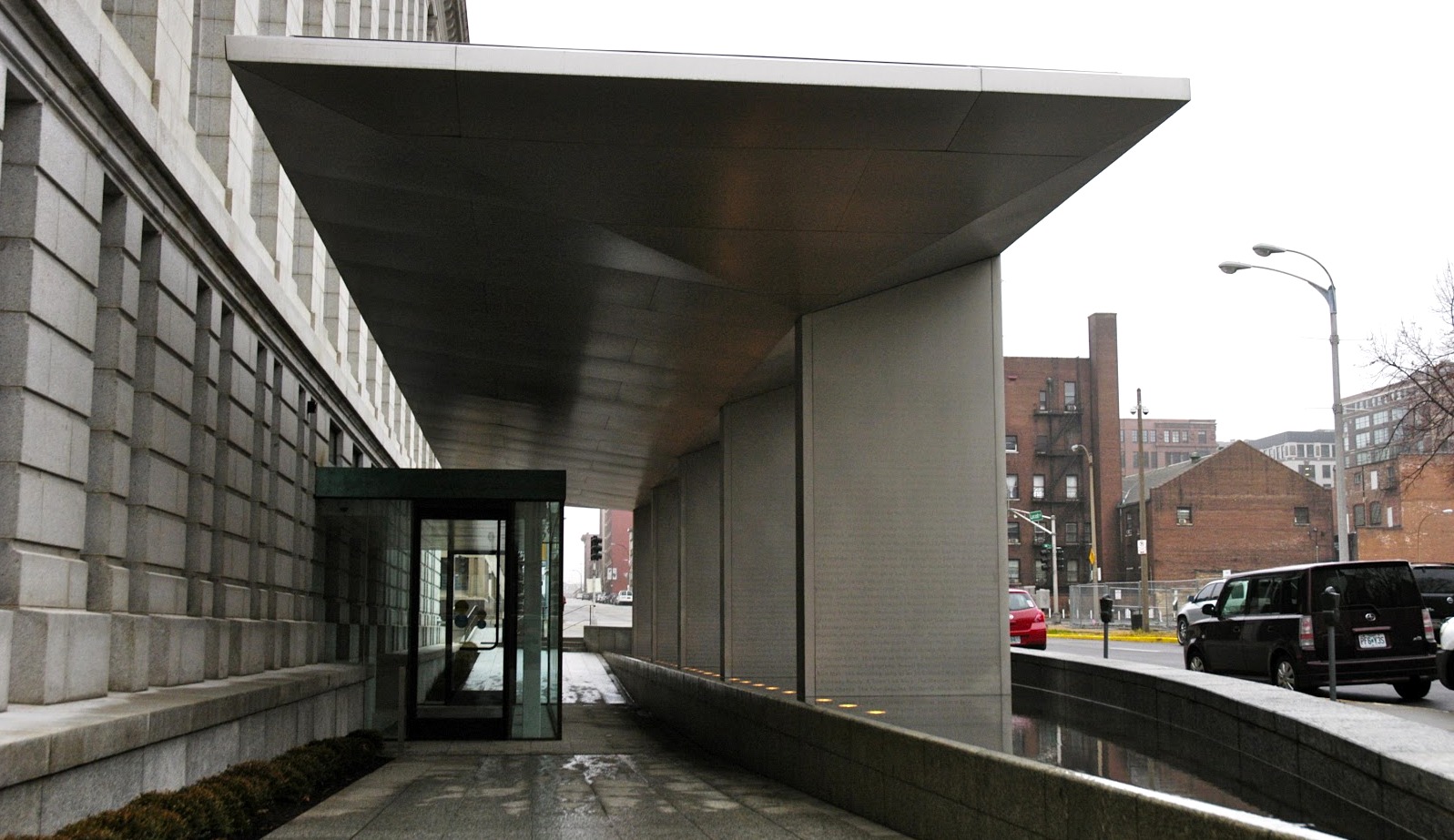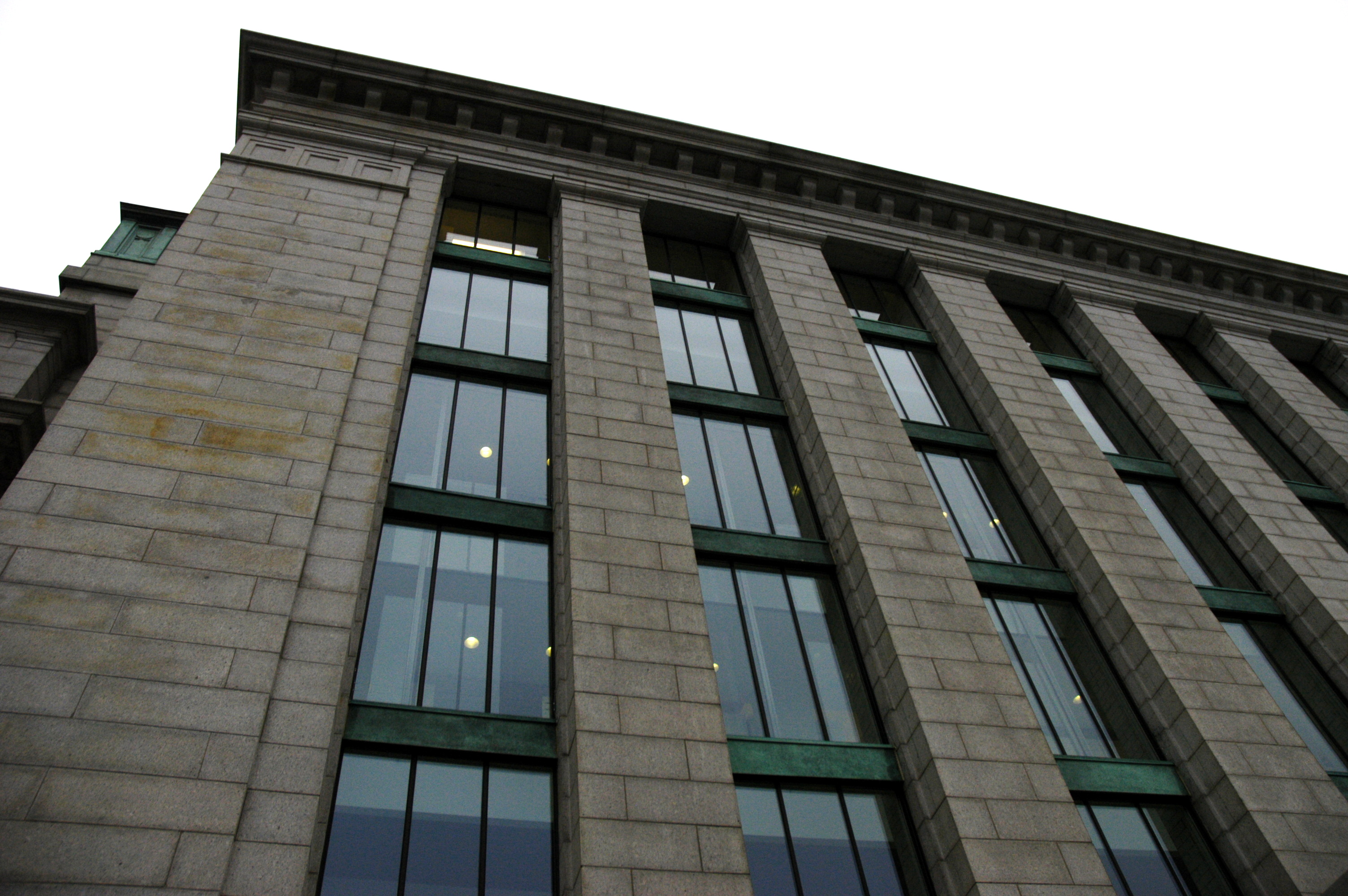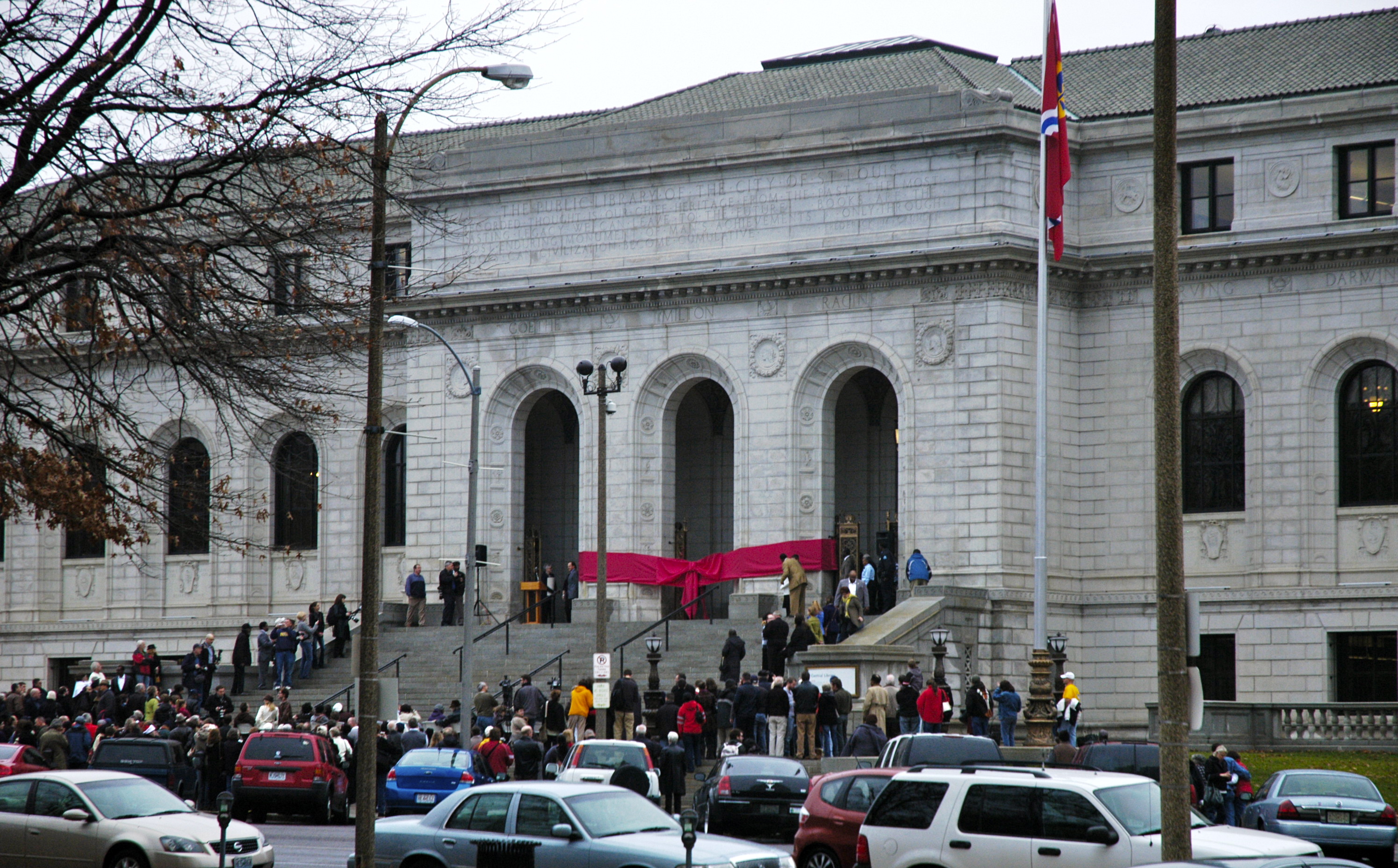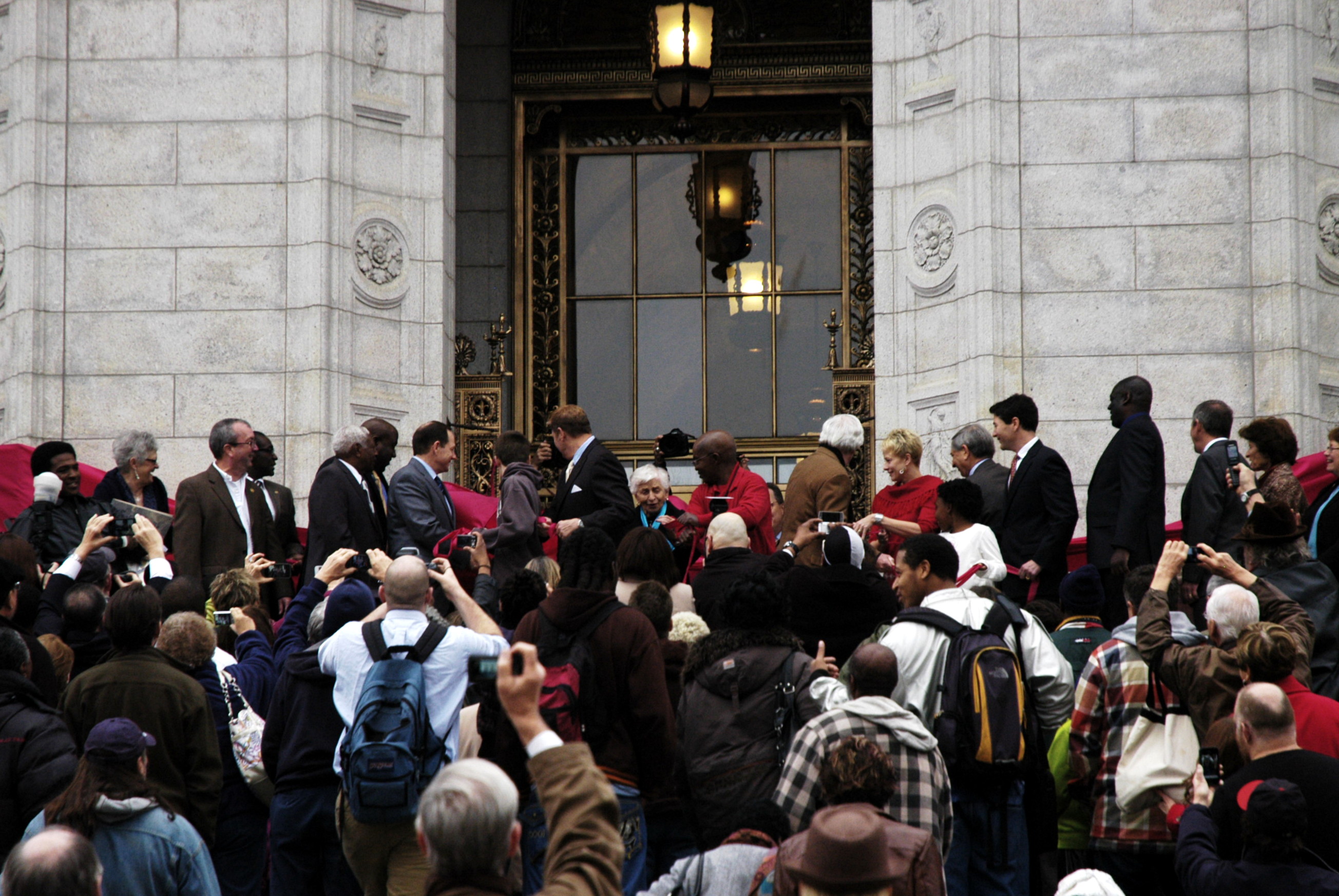 The stuff we all know and love is still there…but the lighting that was employed brighten up some of the darker corners of the old building. New signage, artwork and photography was added to train the eye to new parts of the library.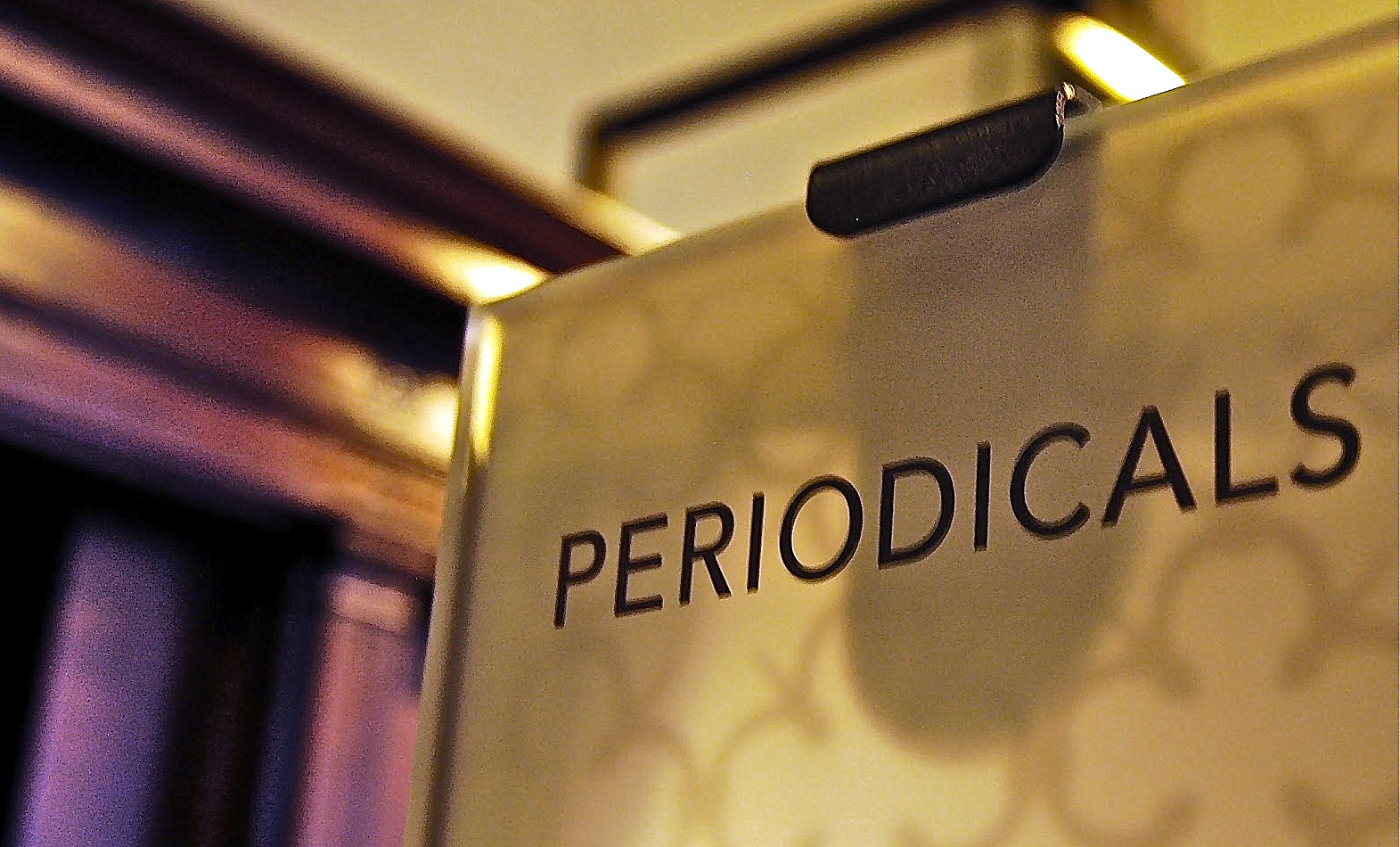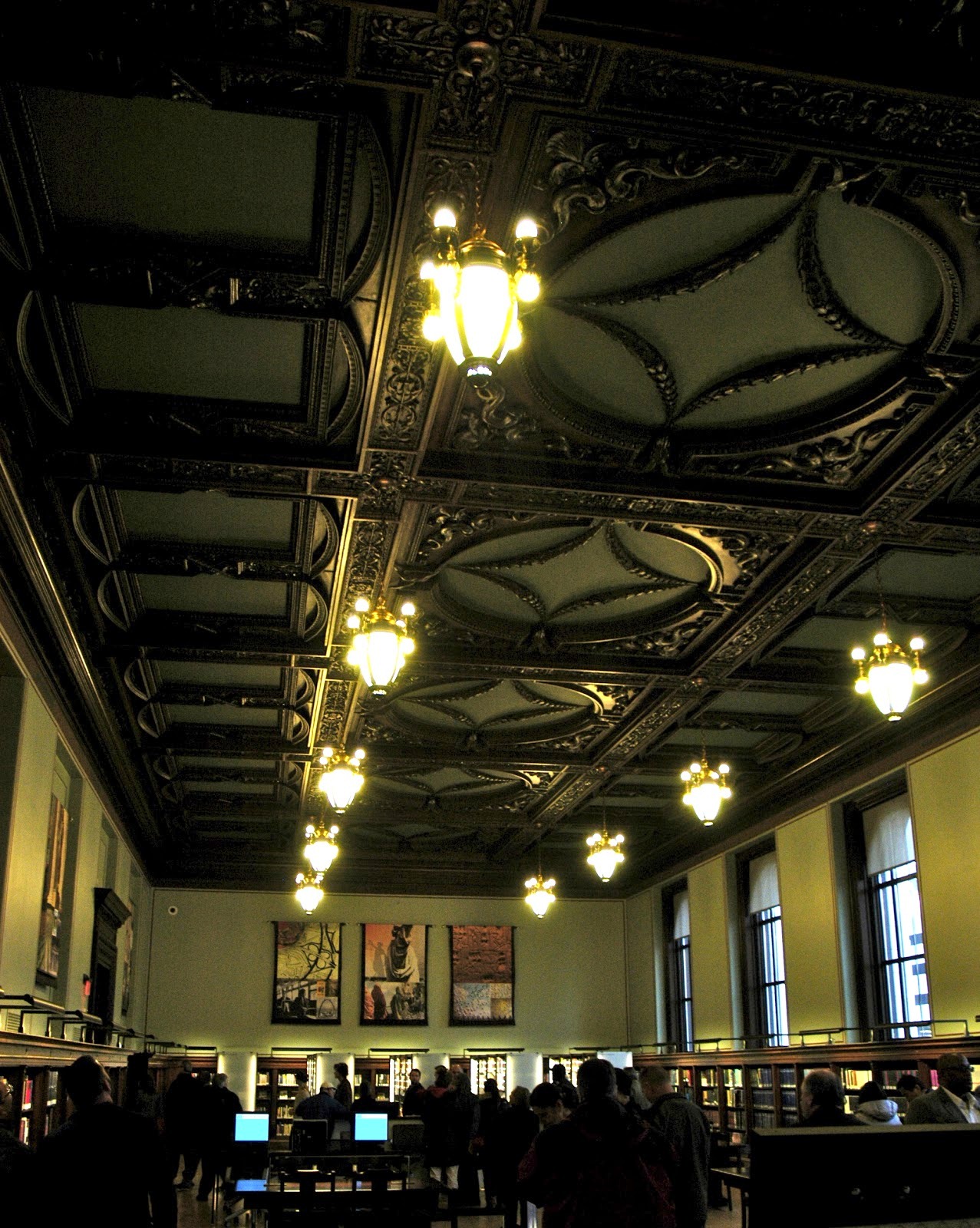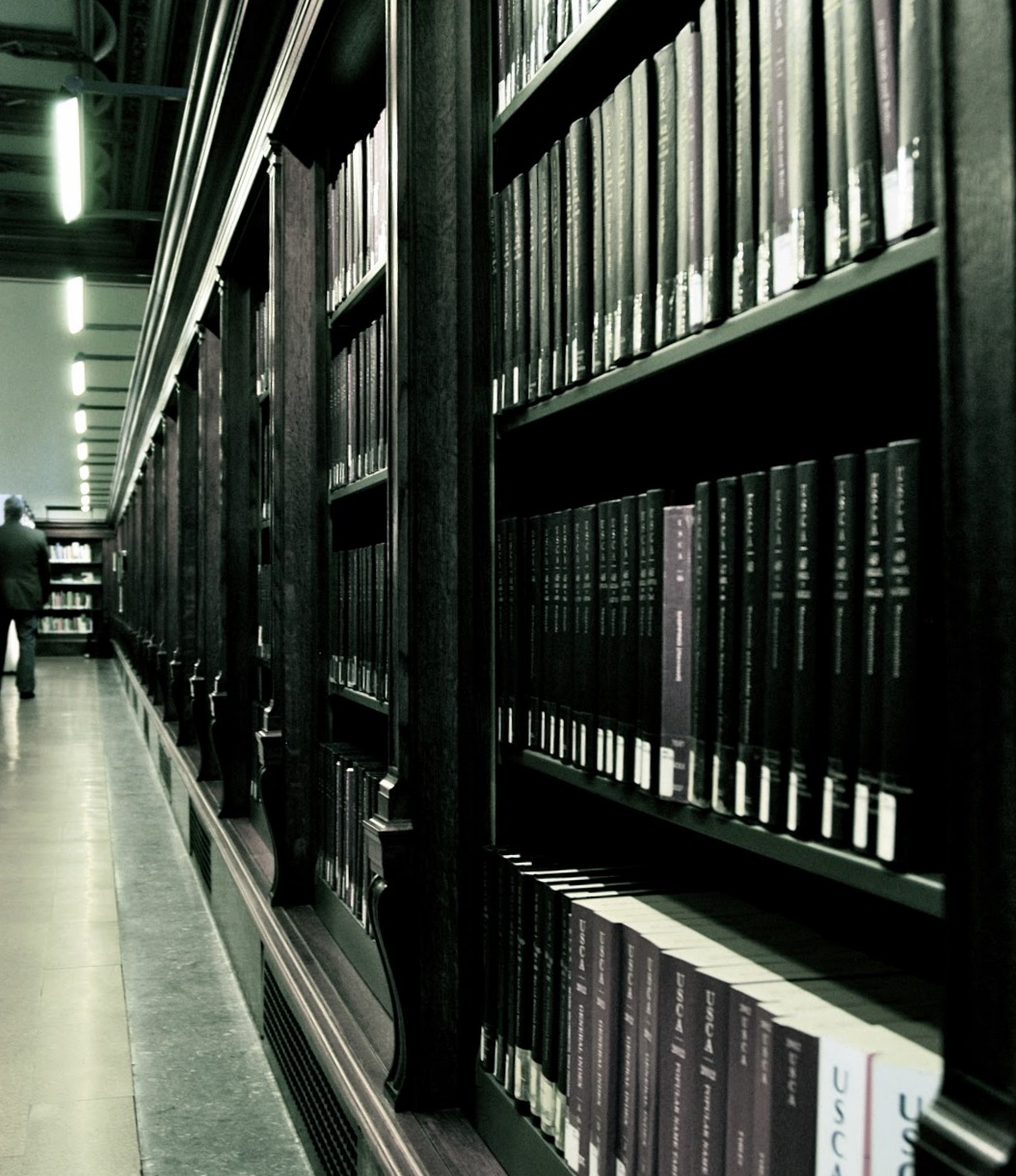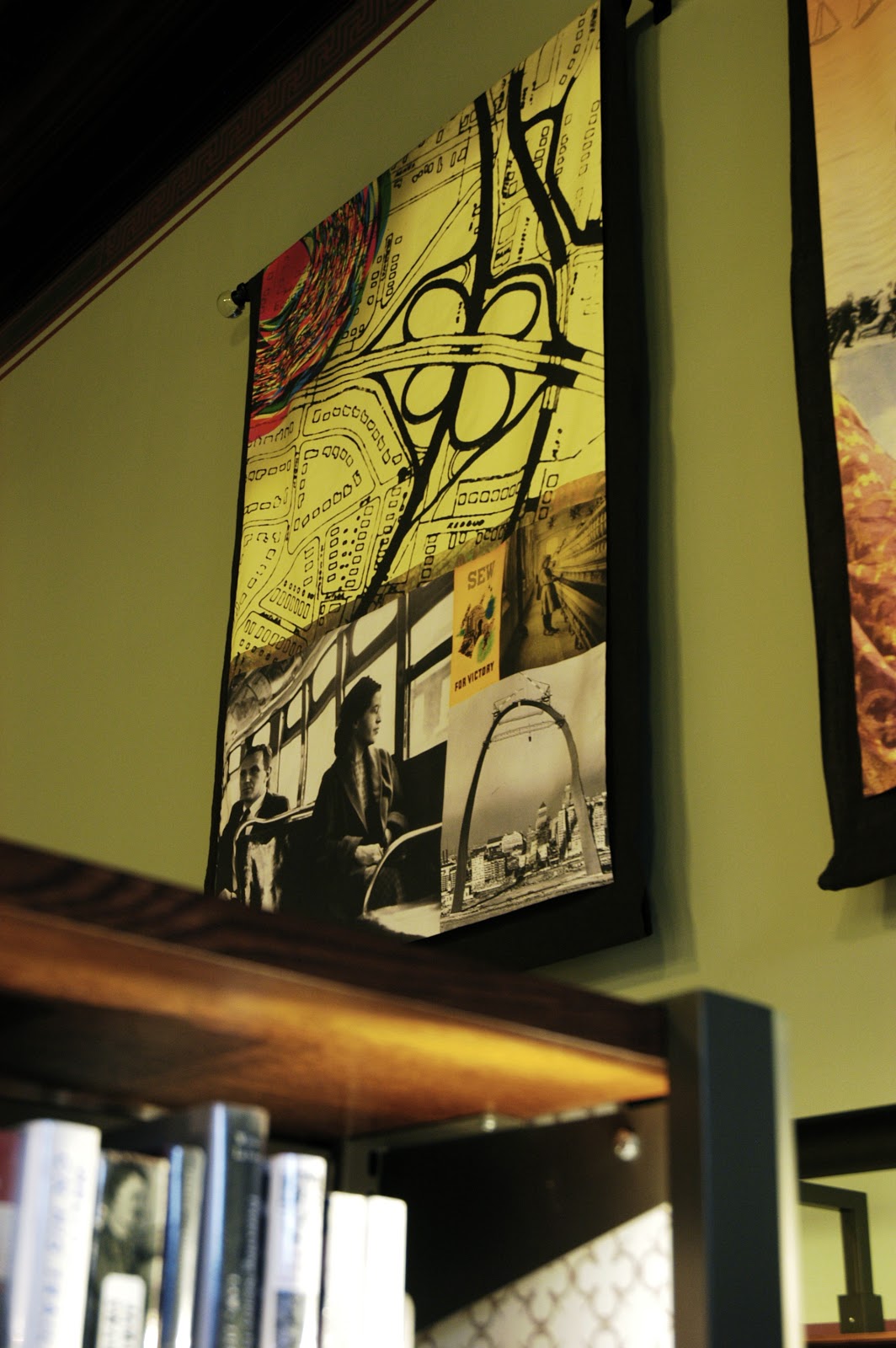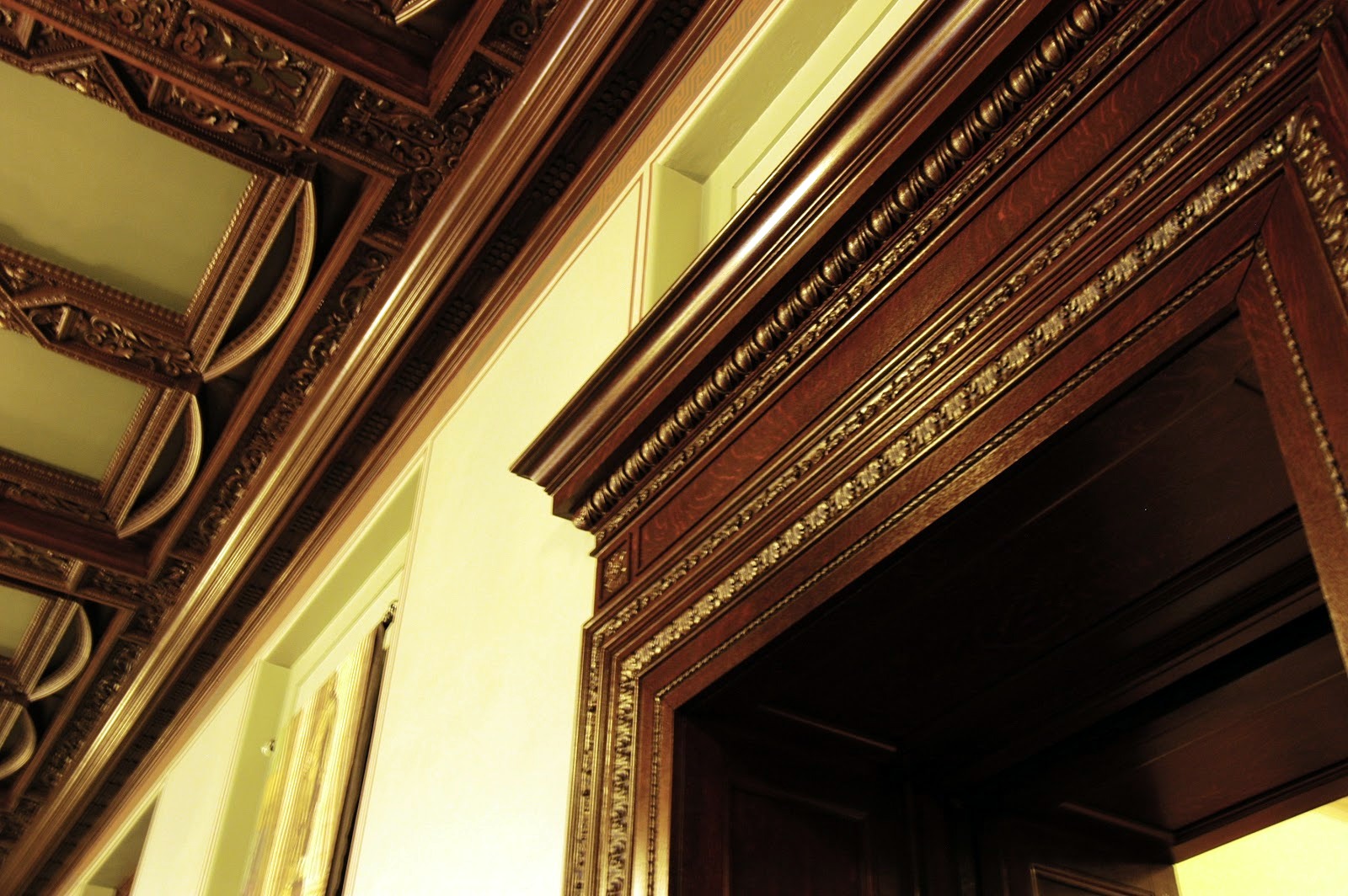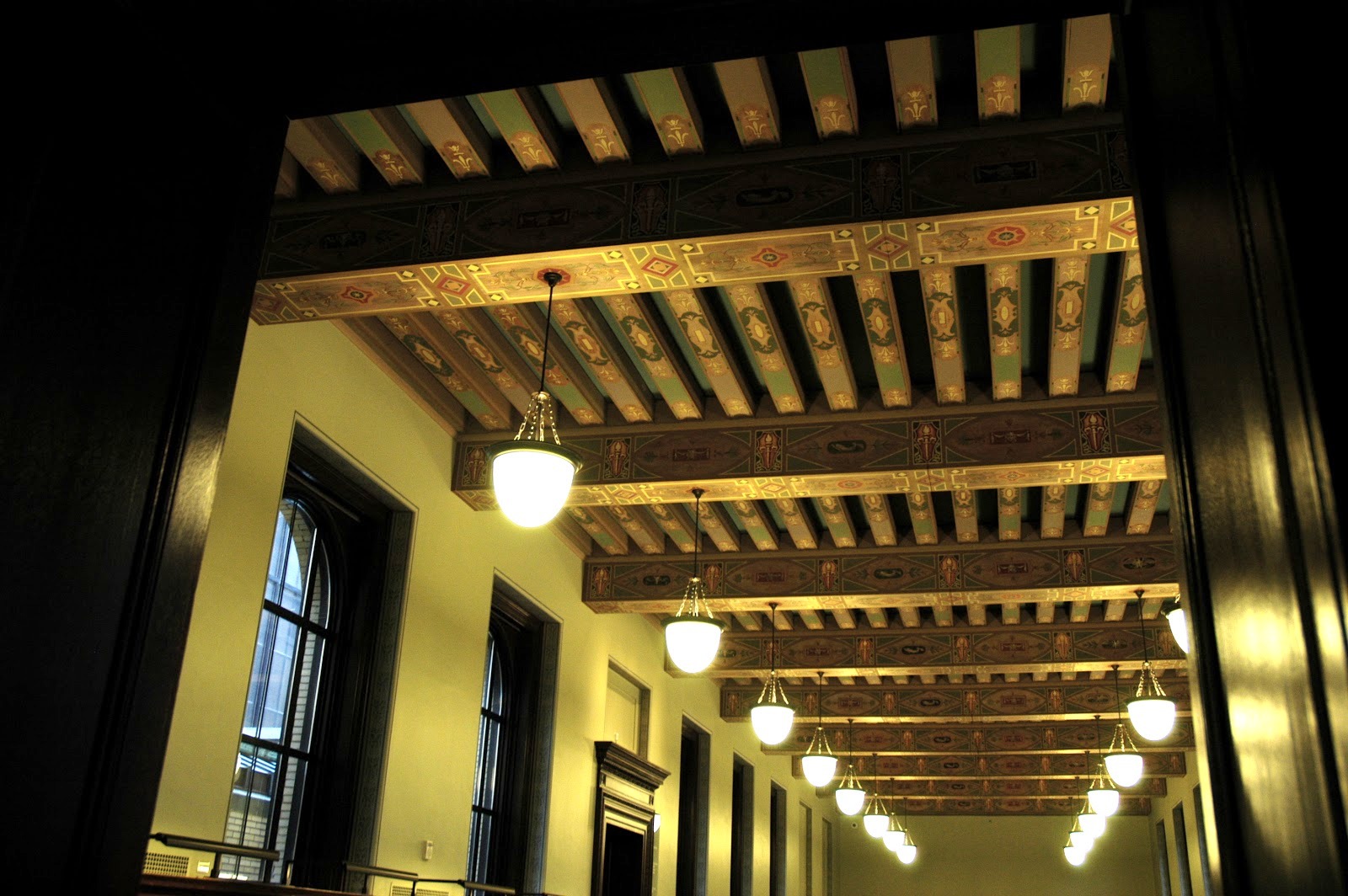 The new seating is mod and perfectly placed for privacy and utility: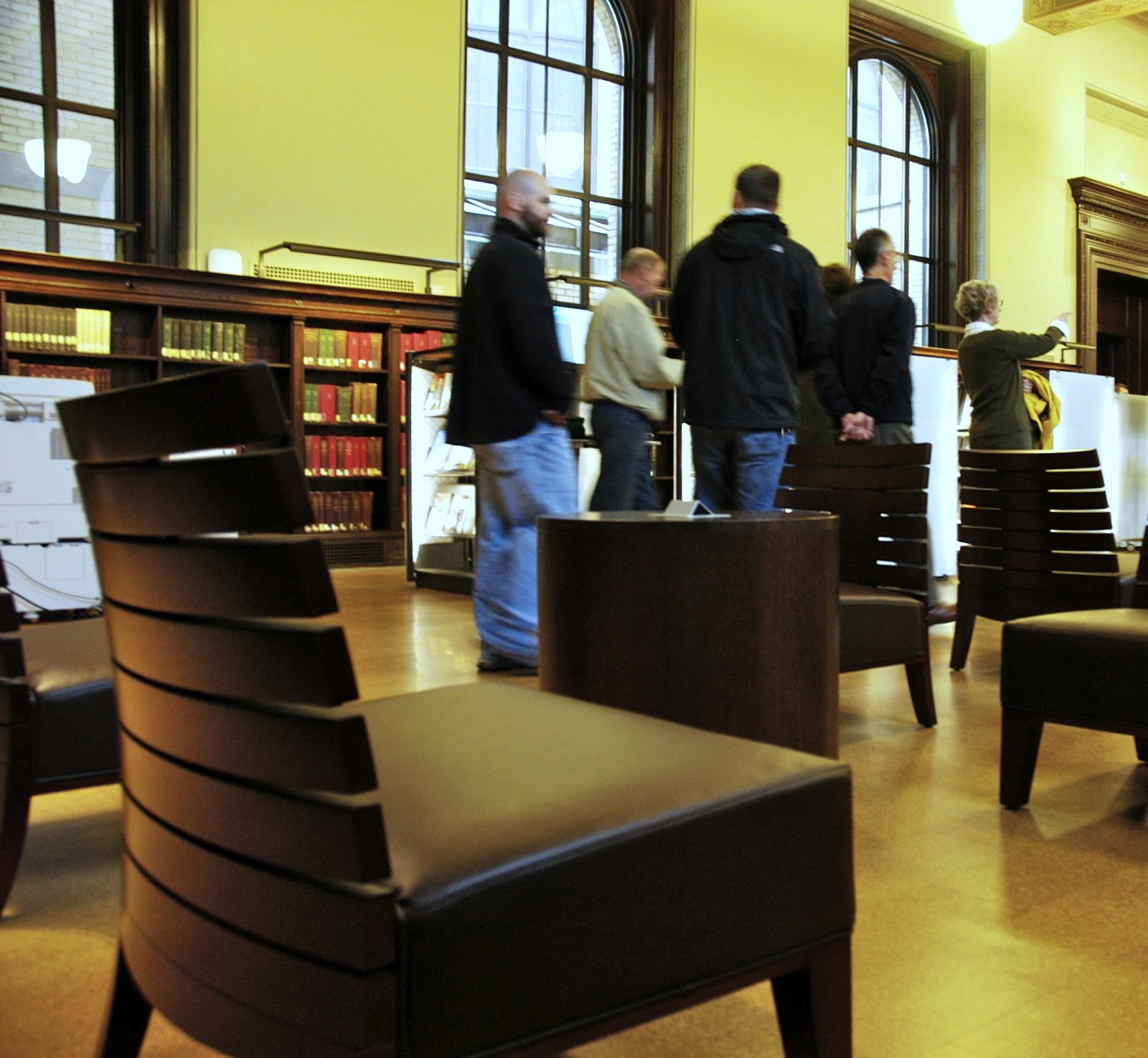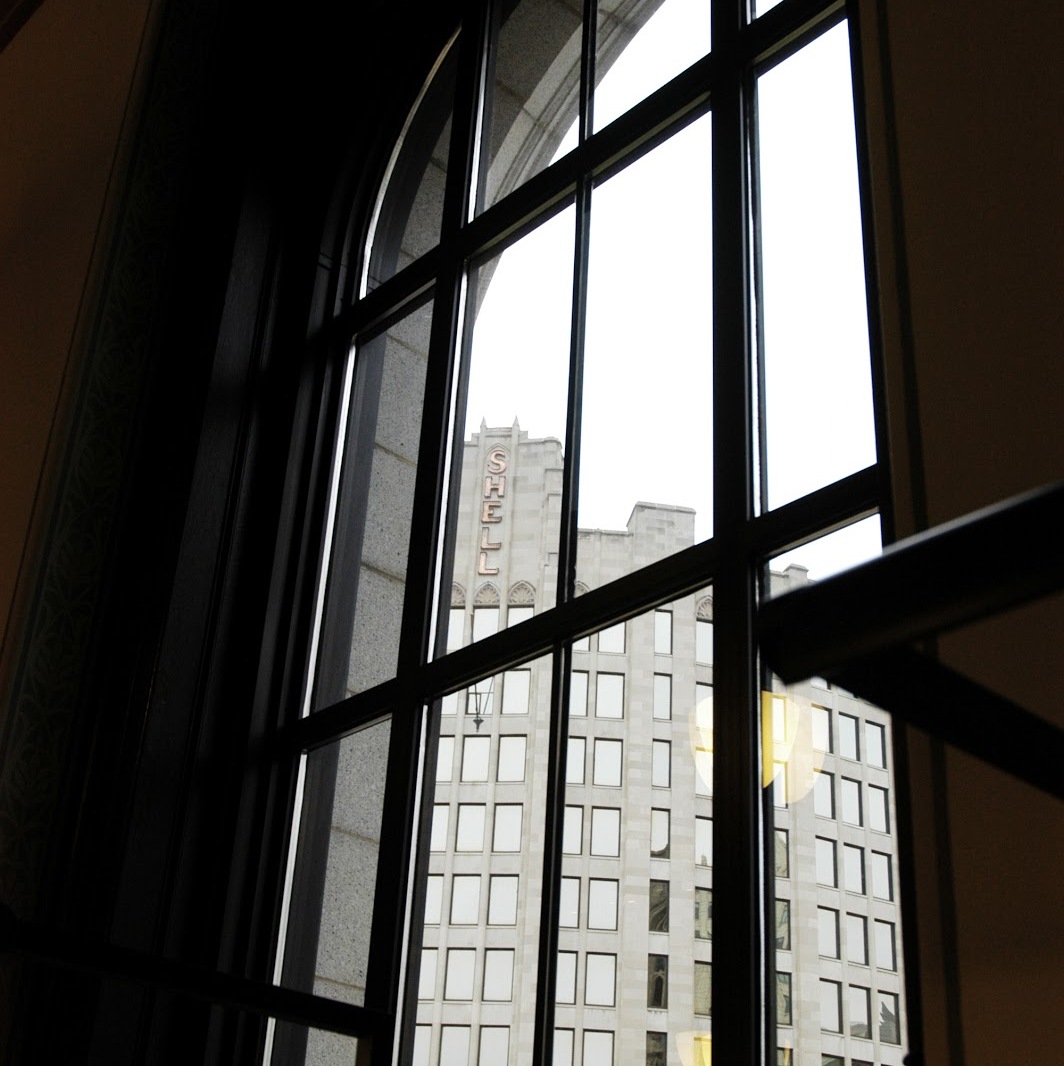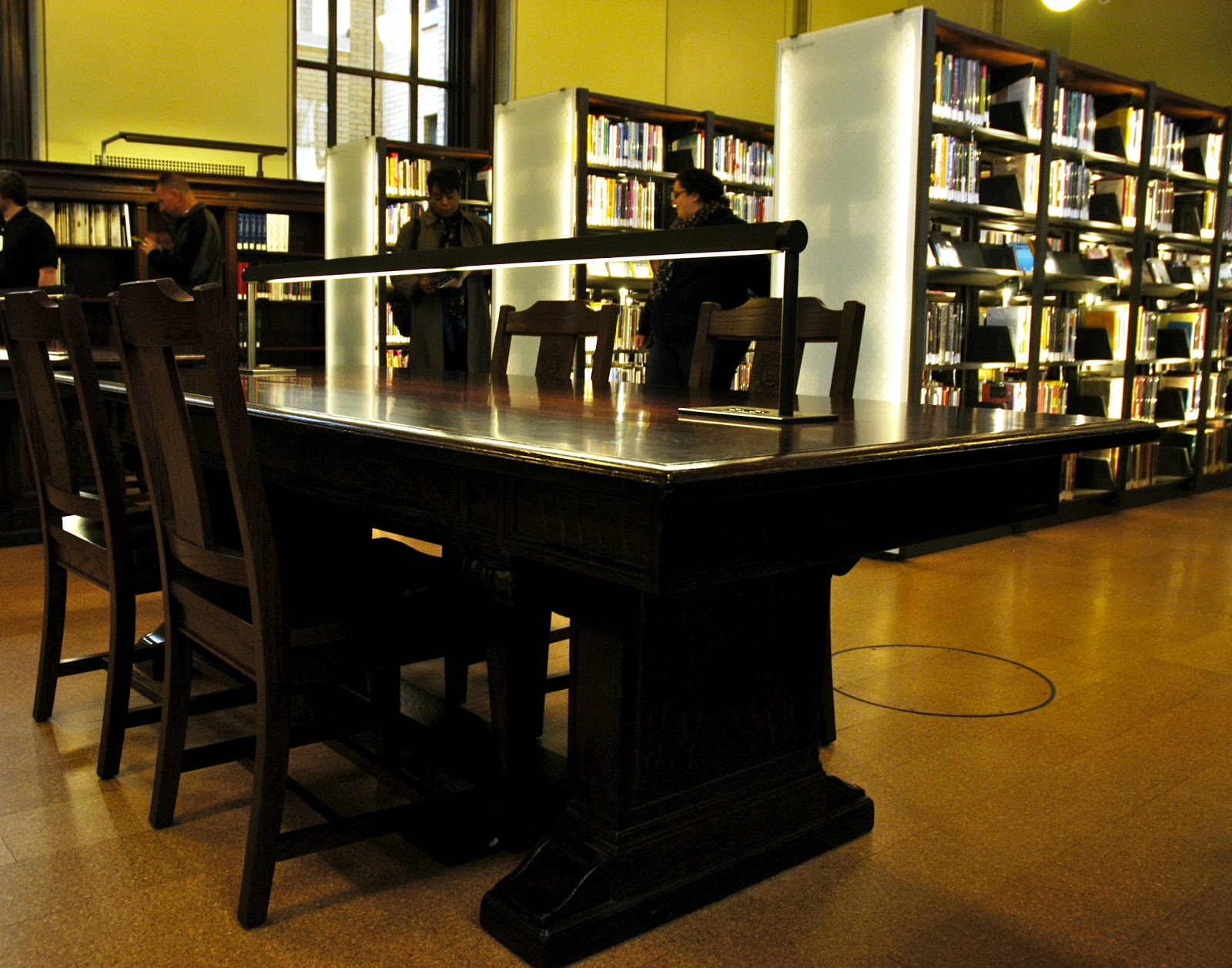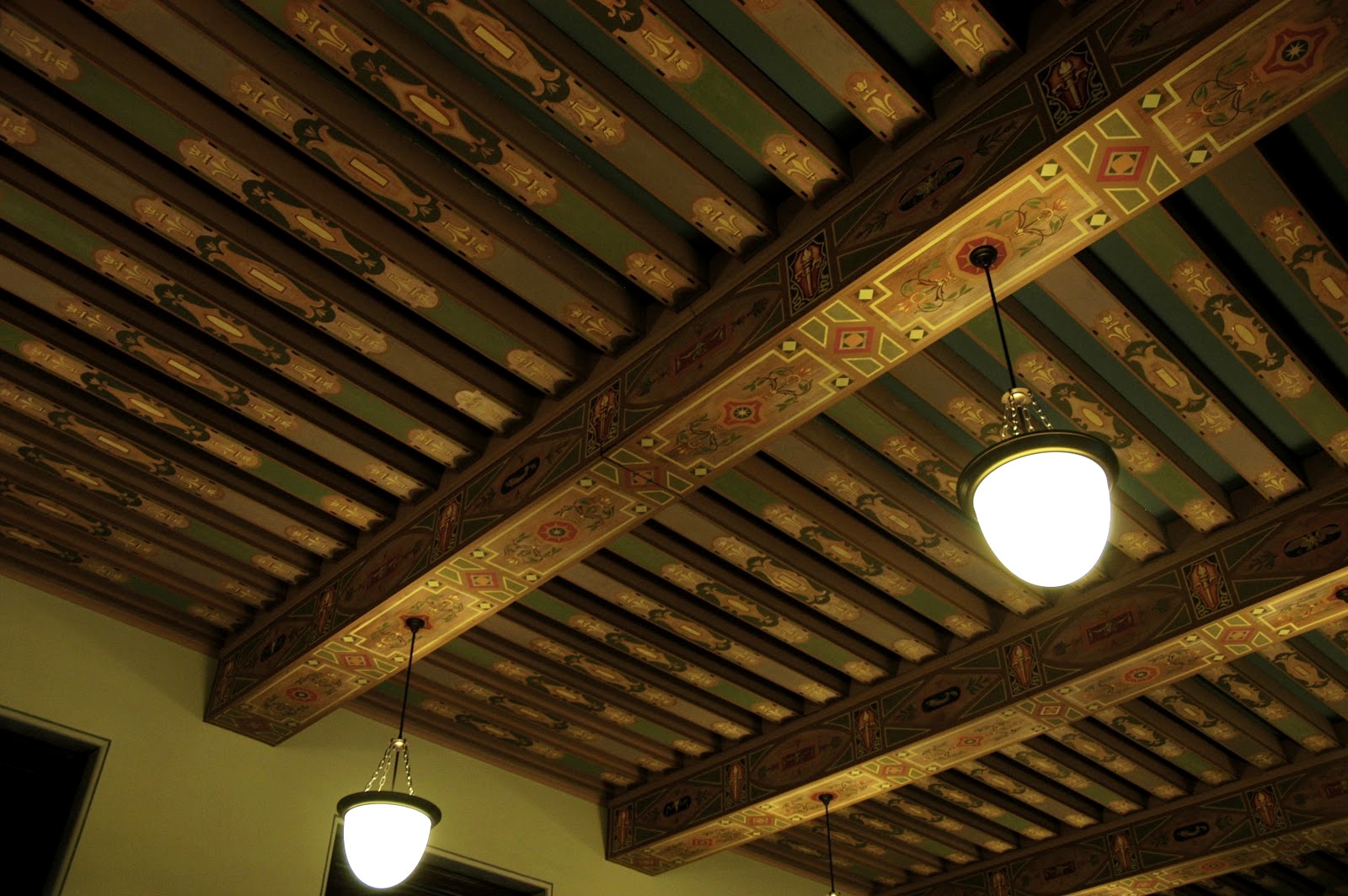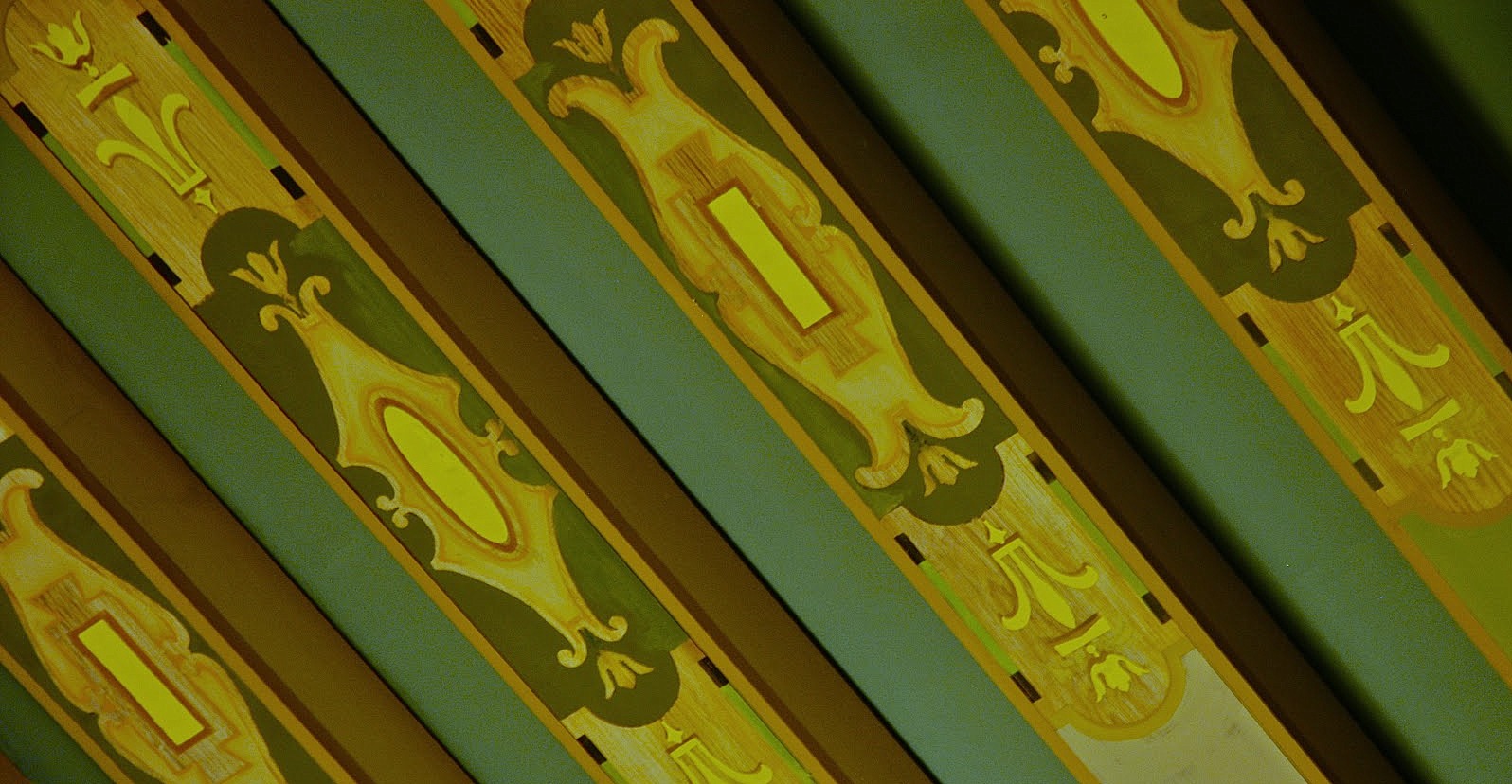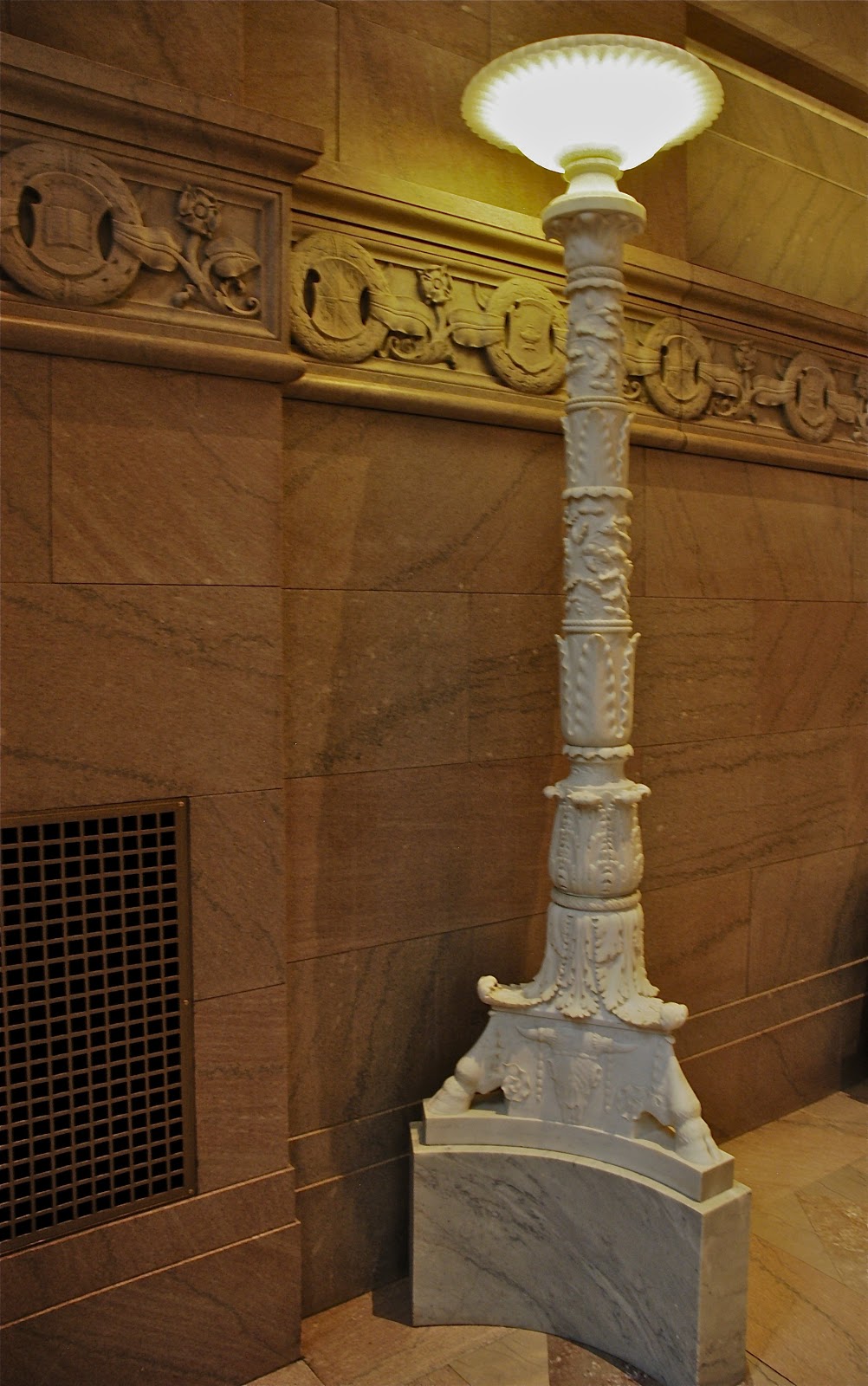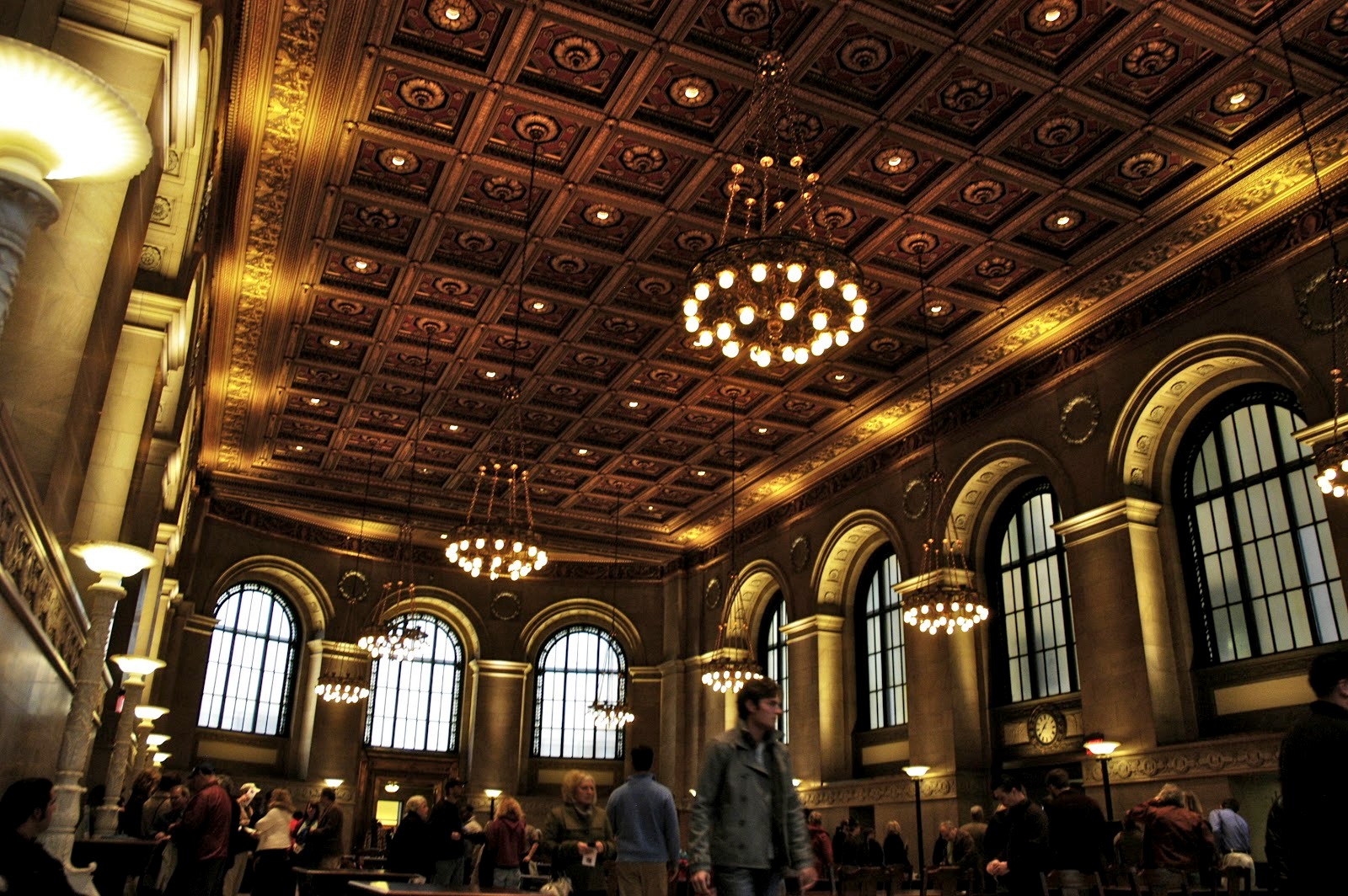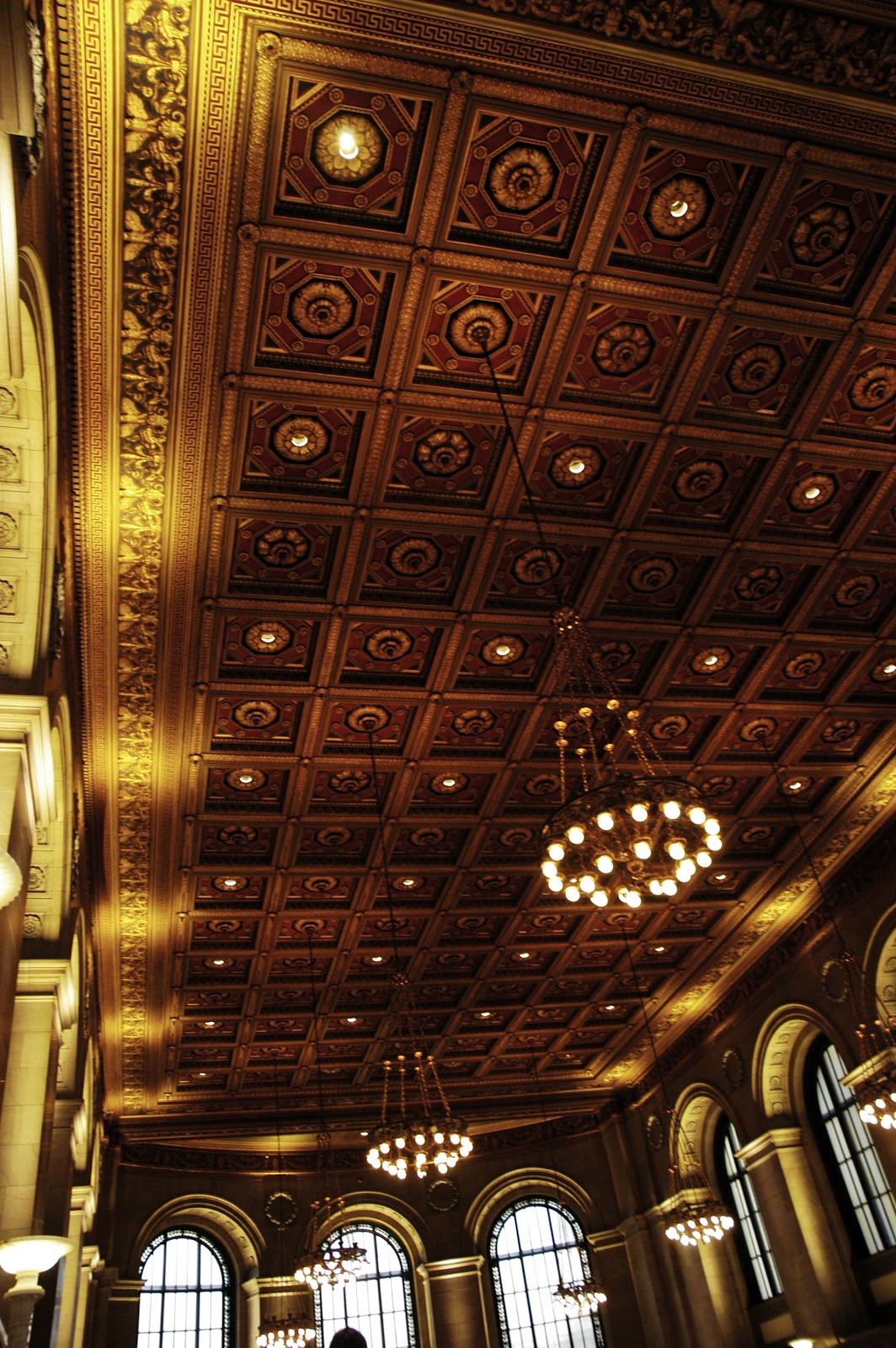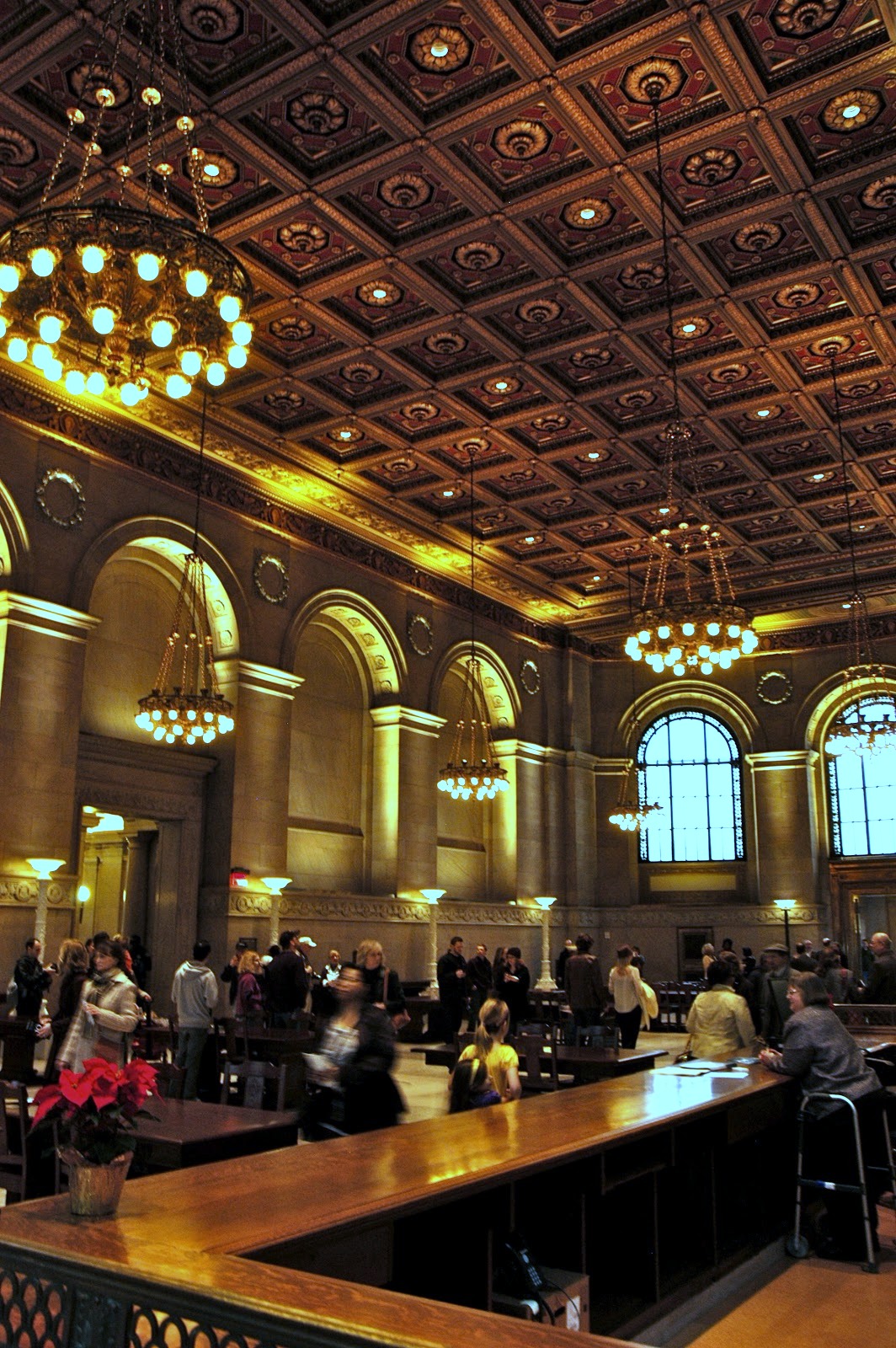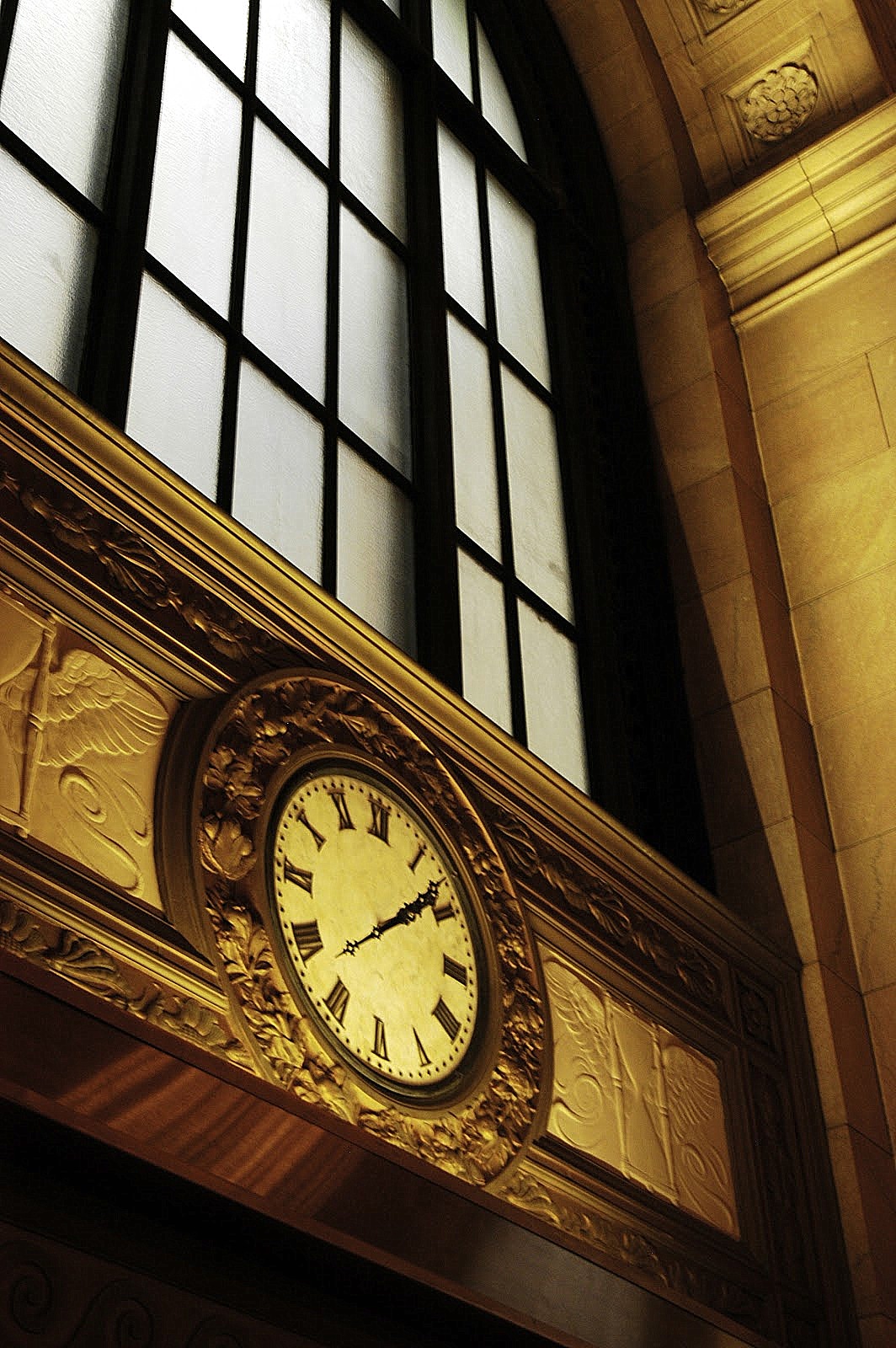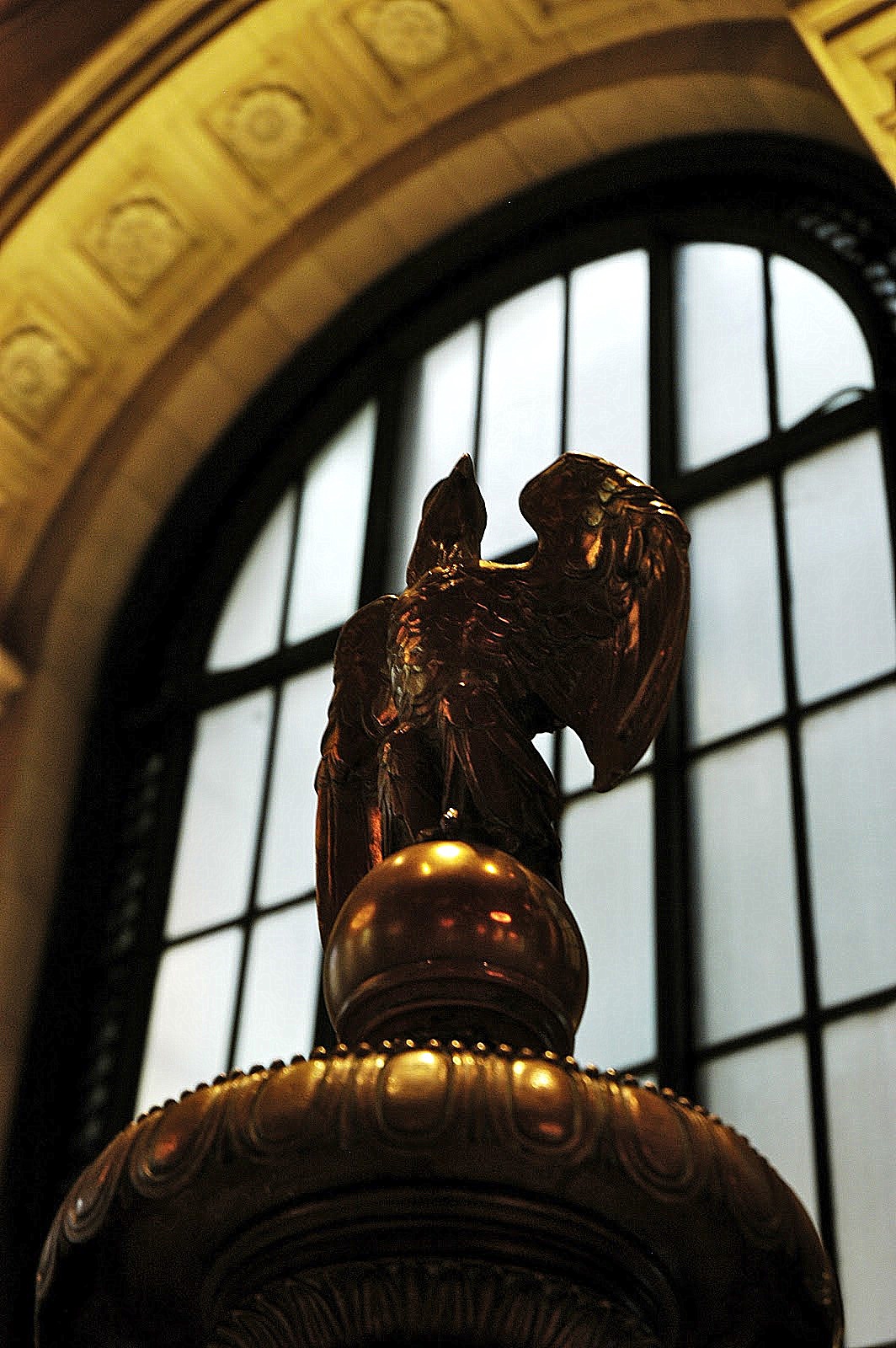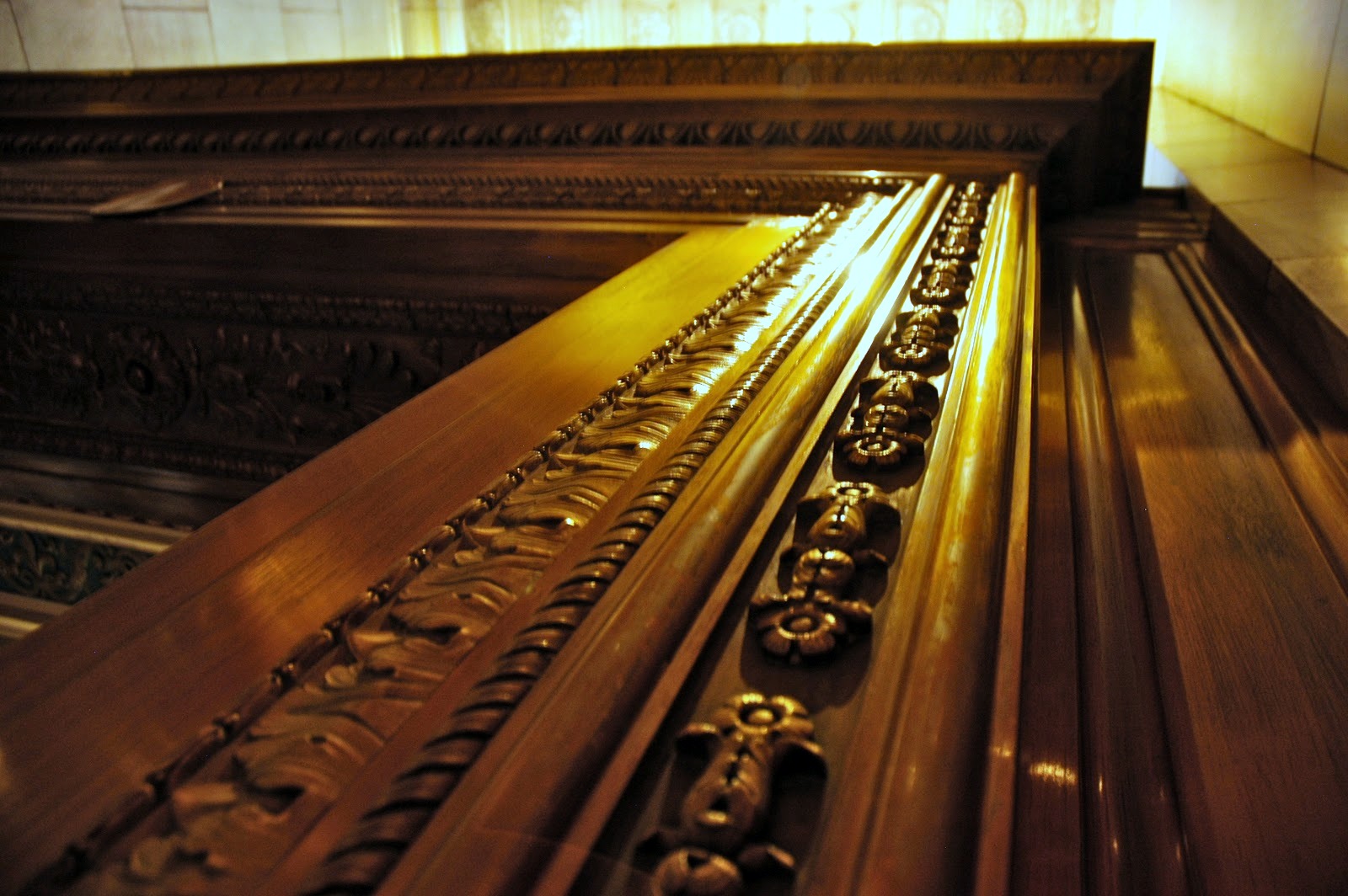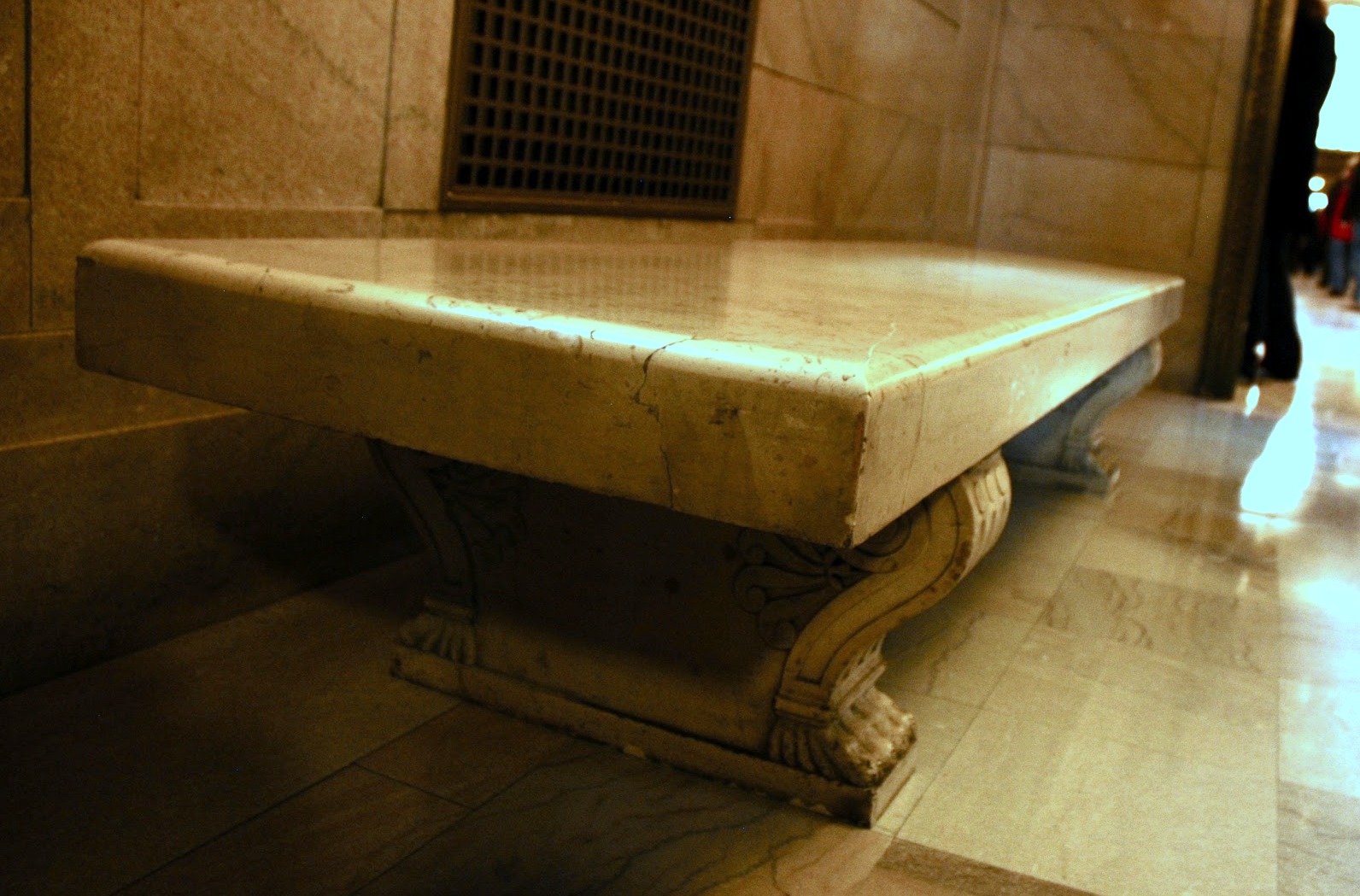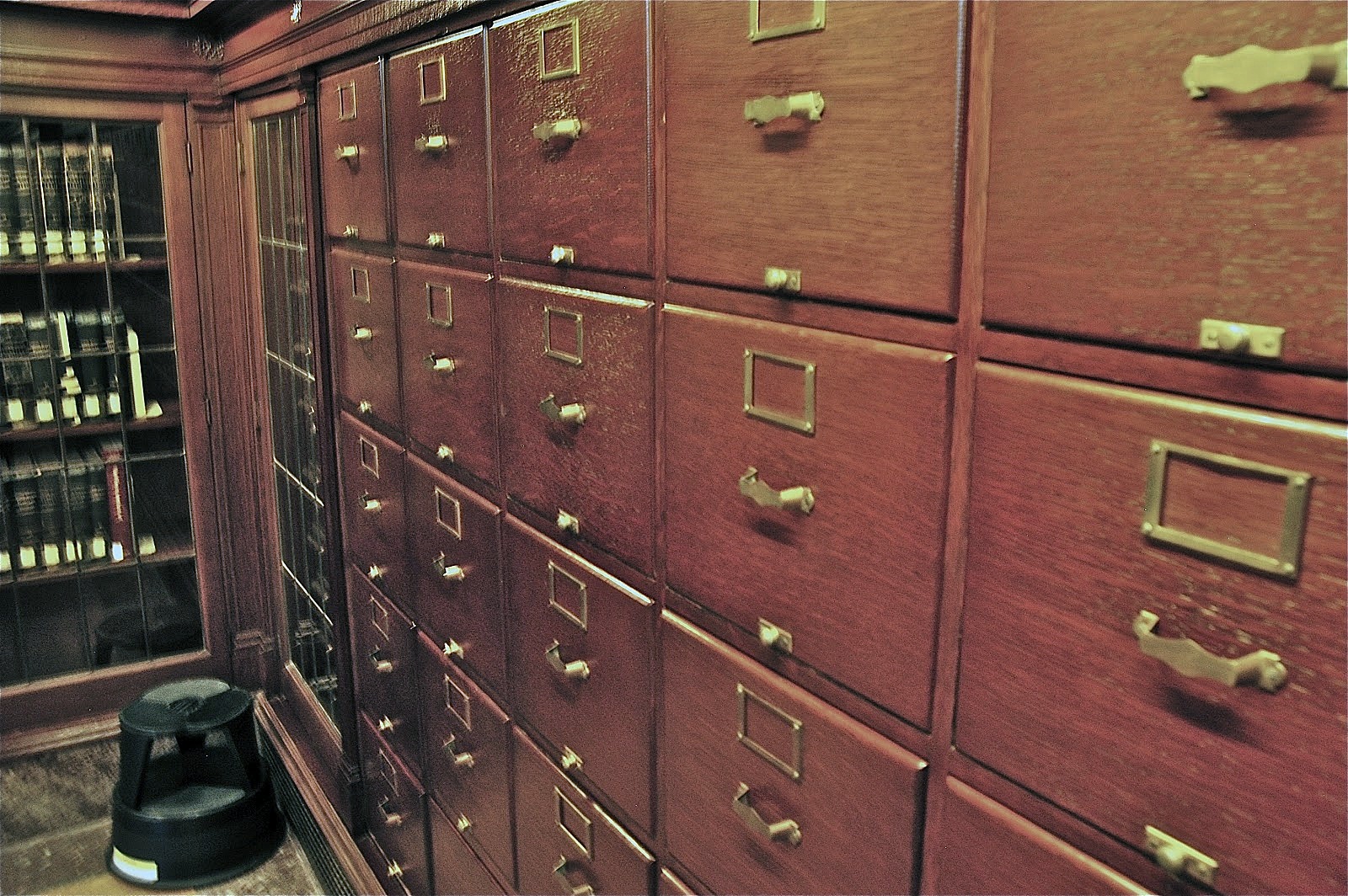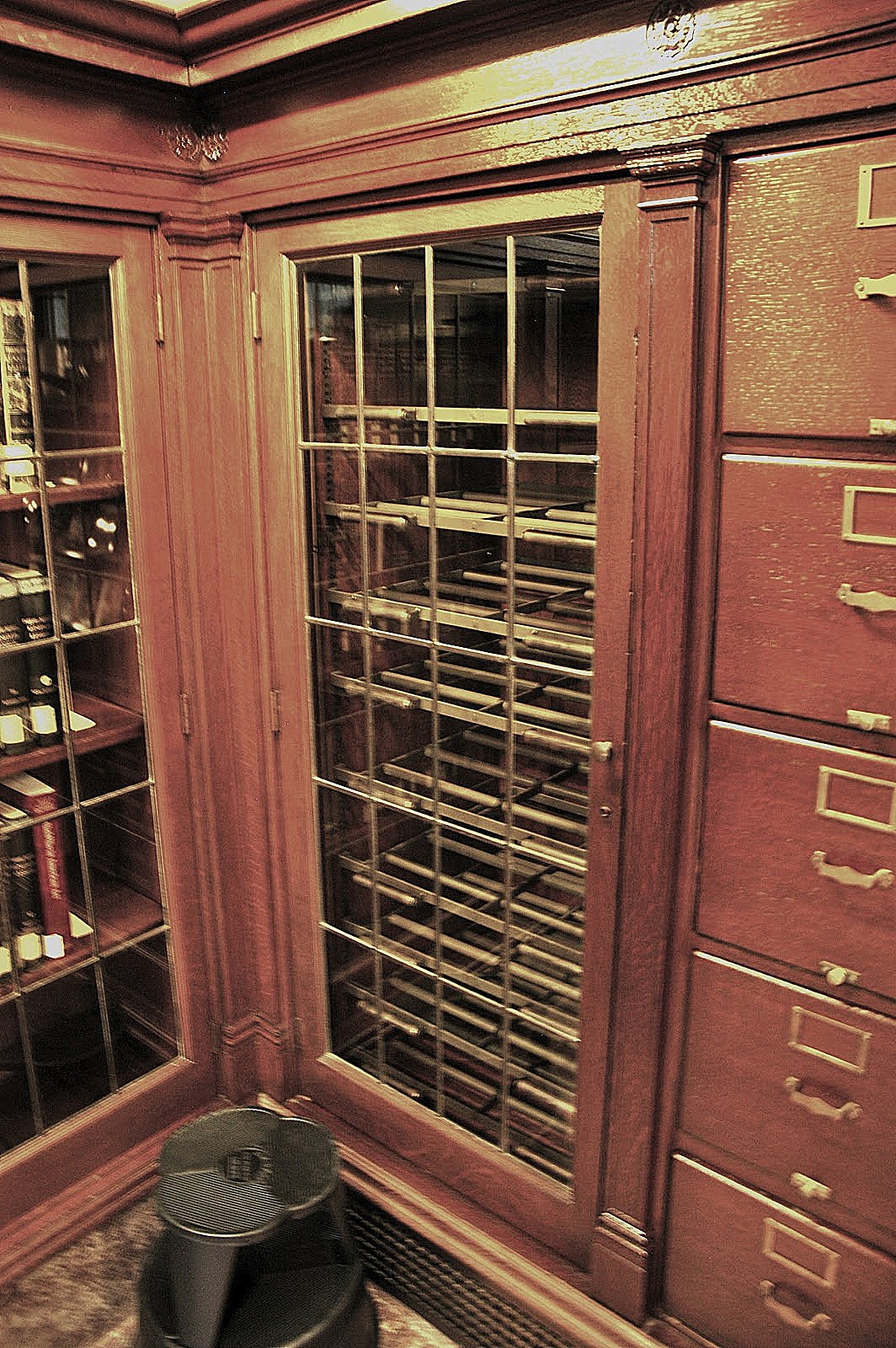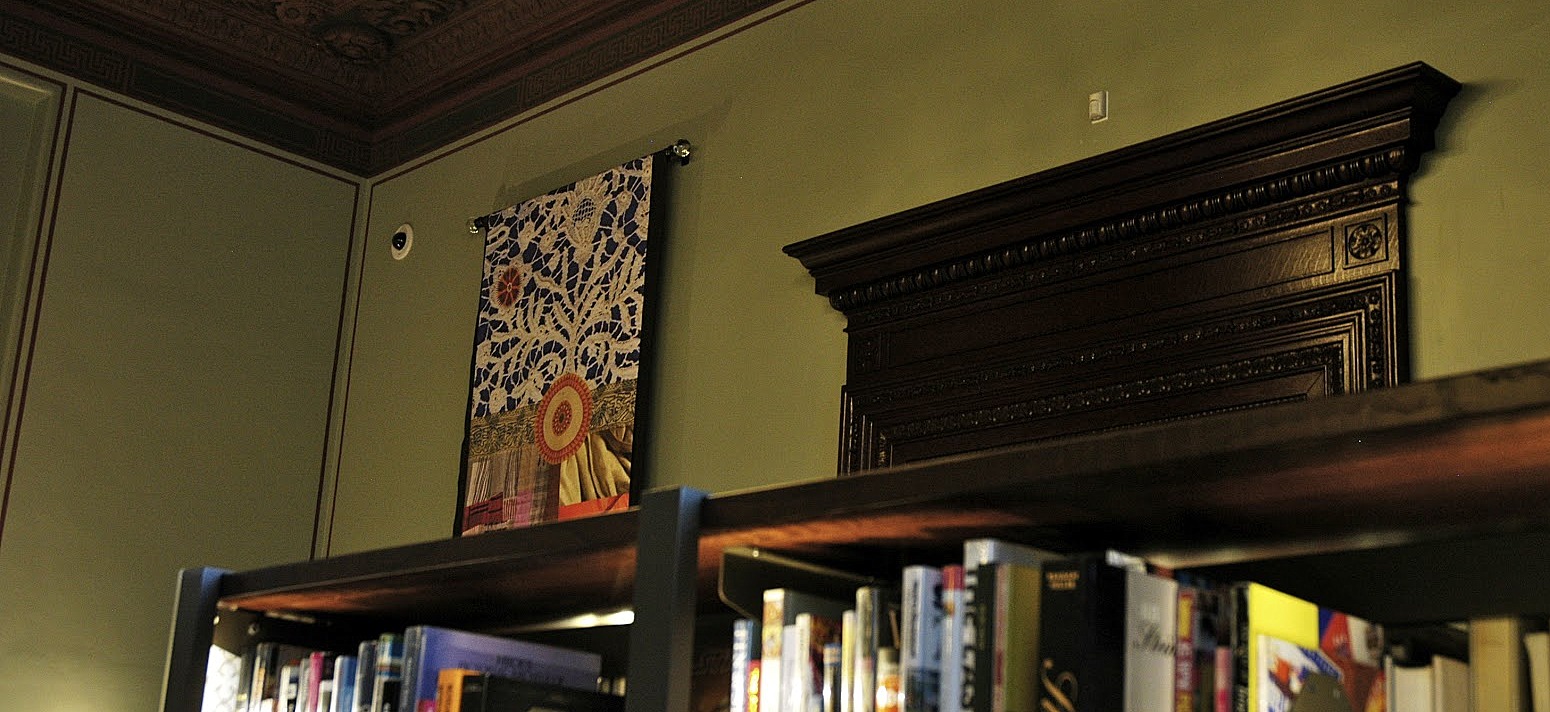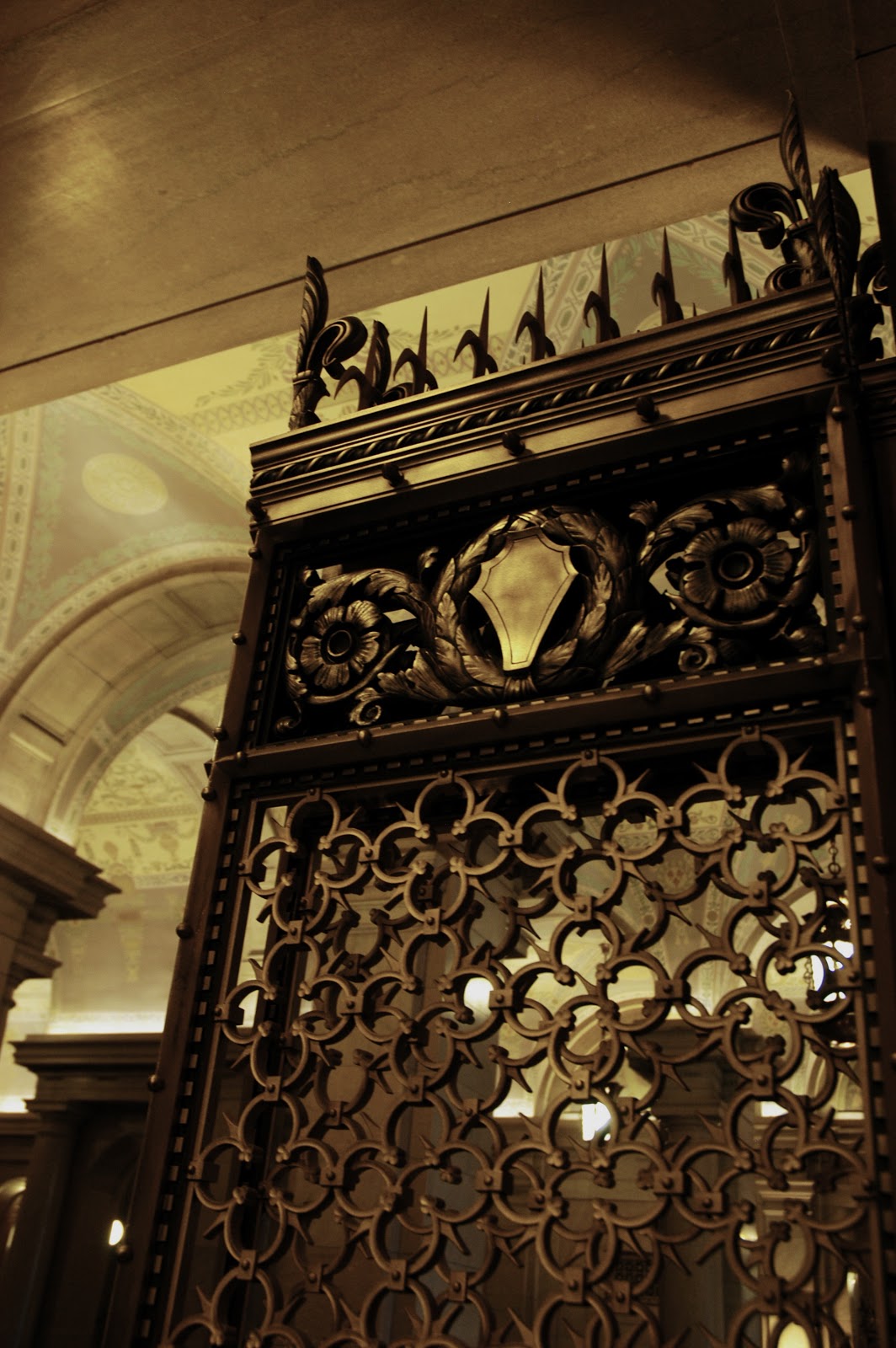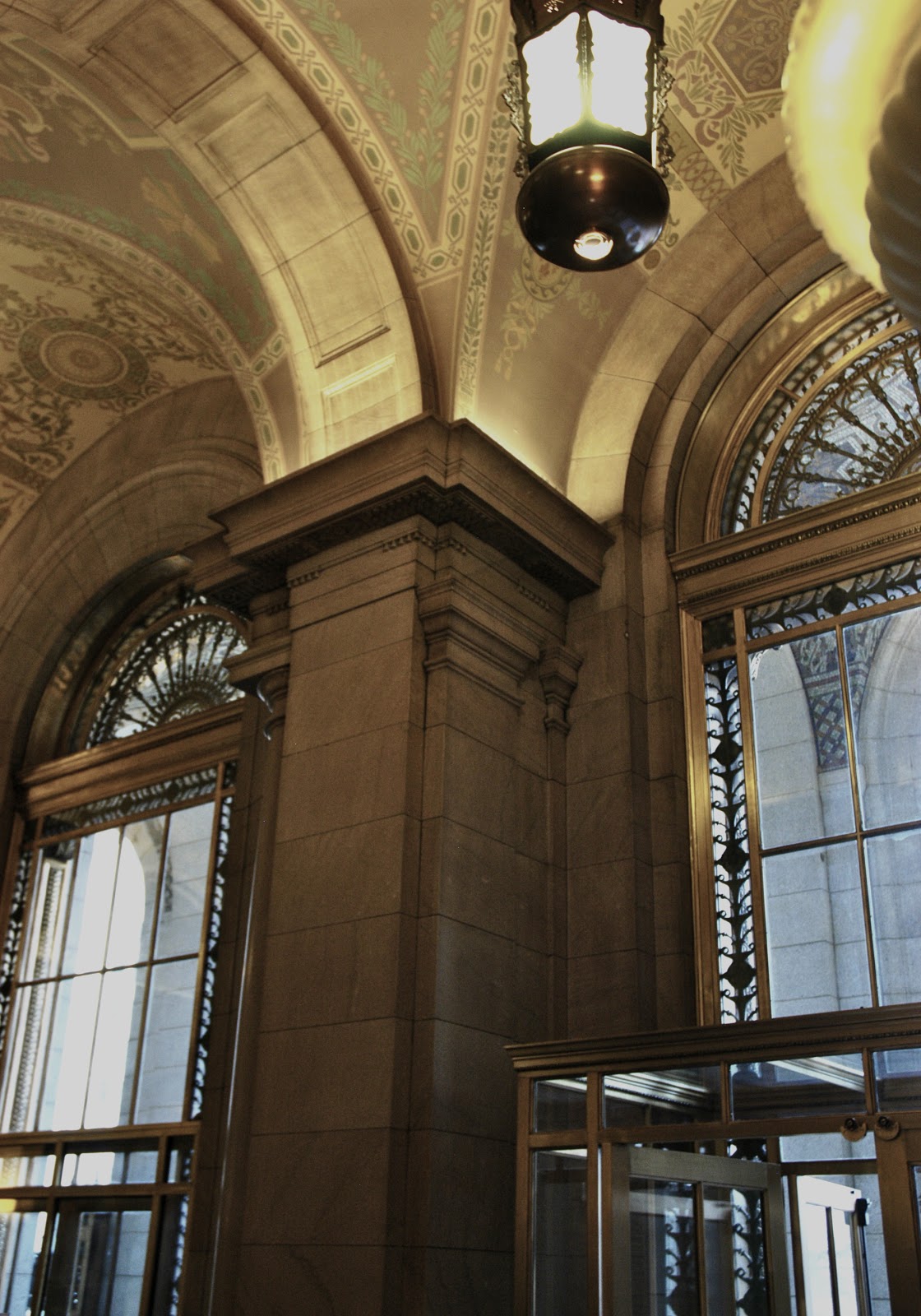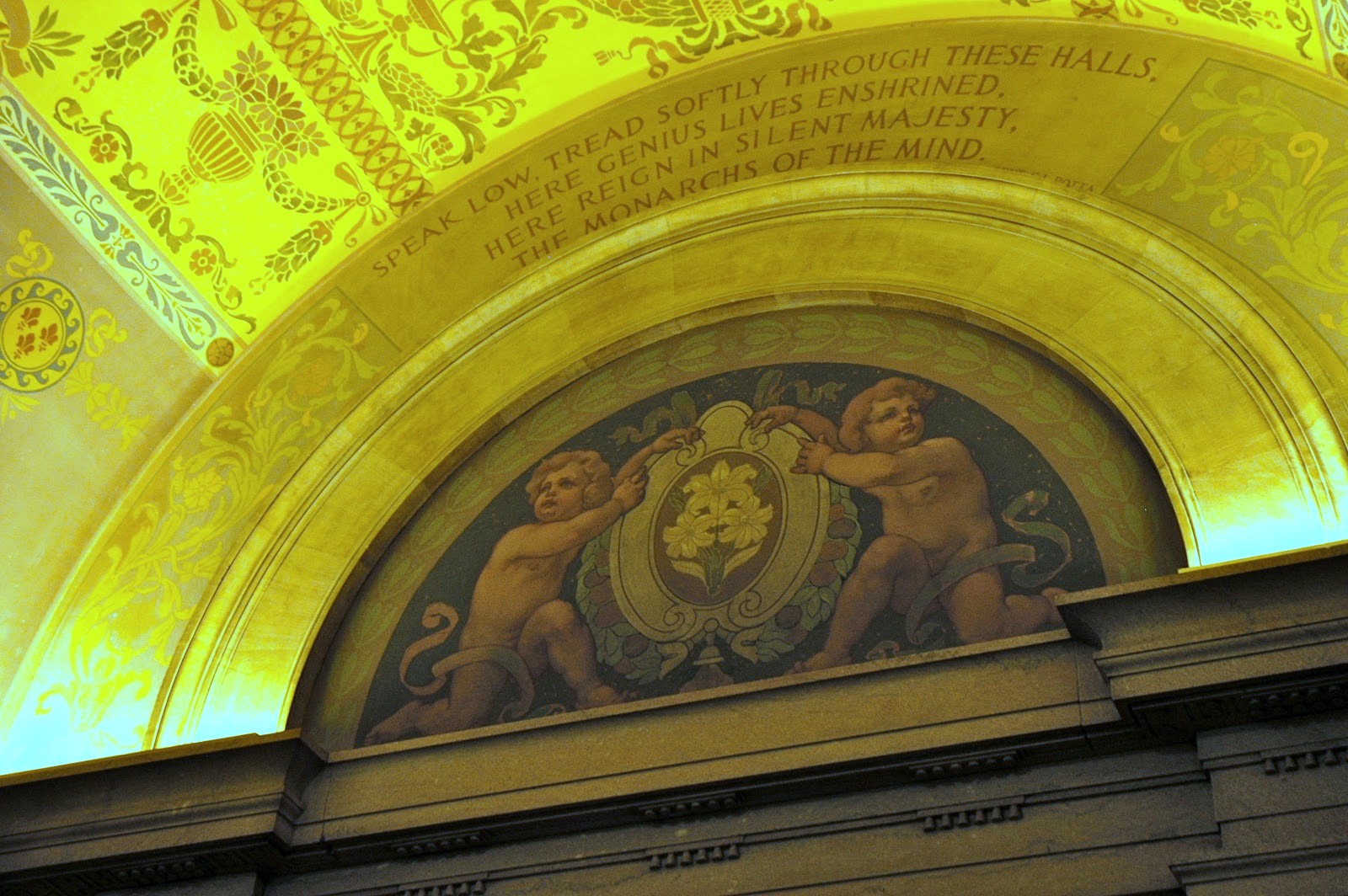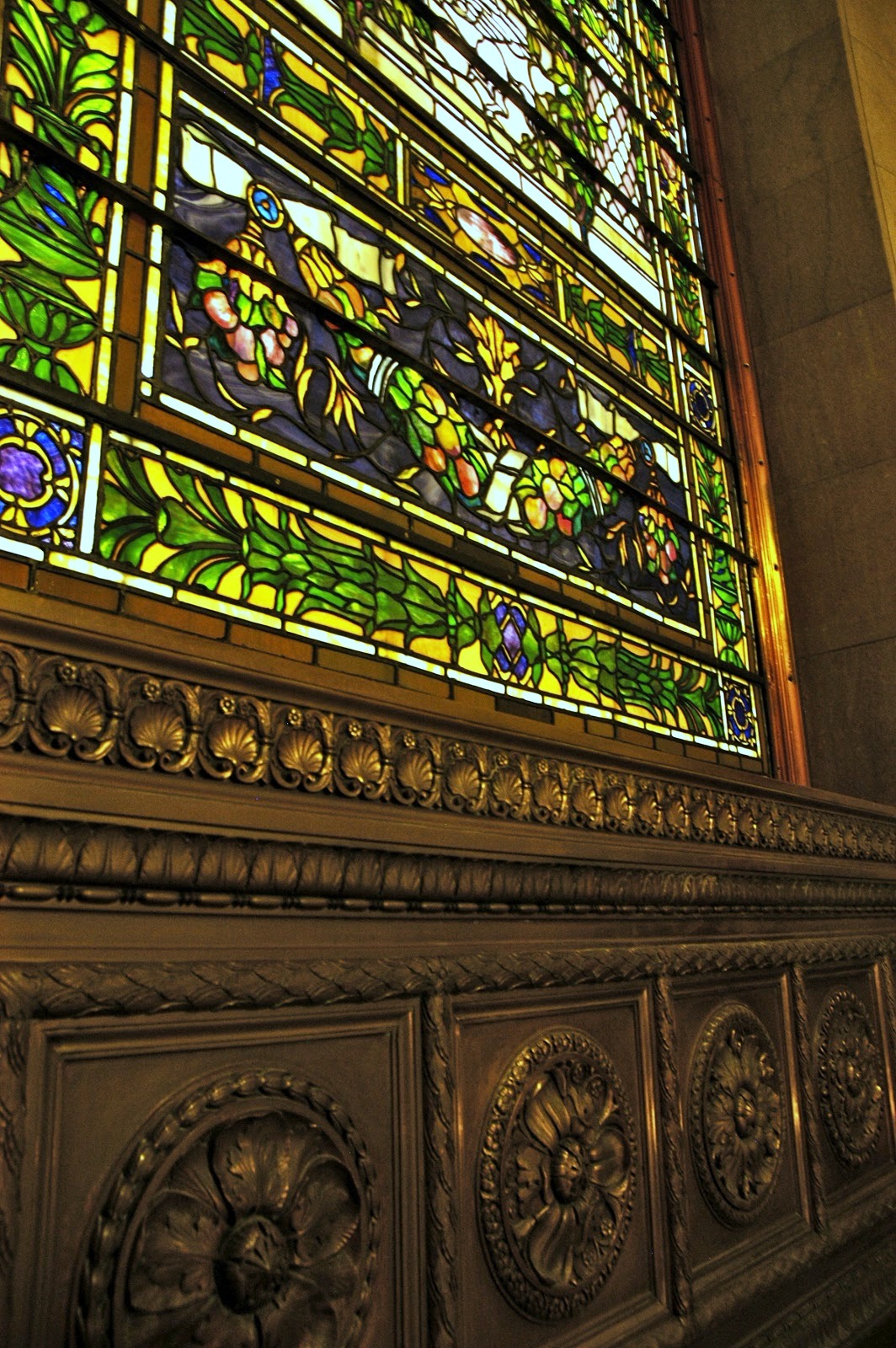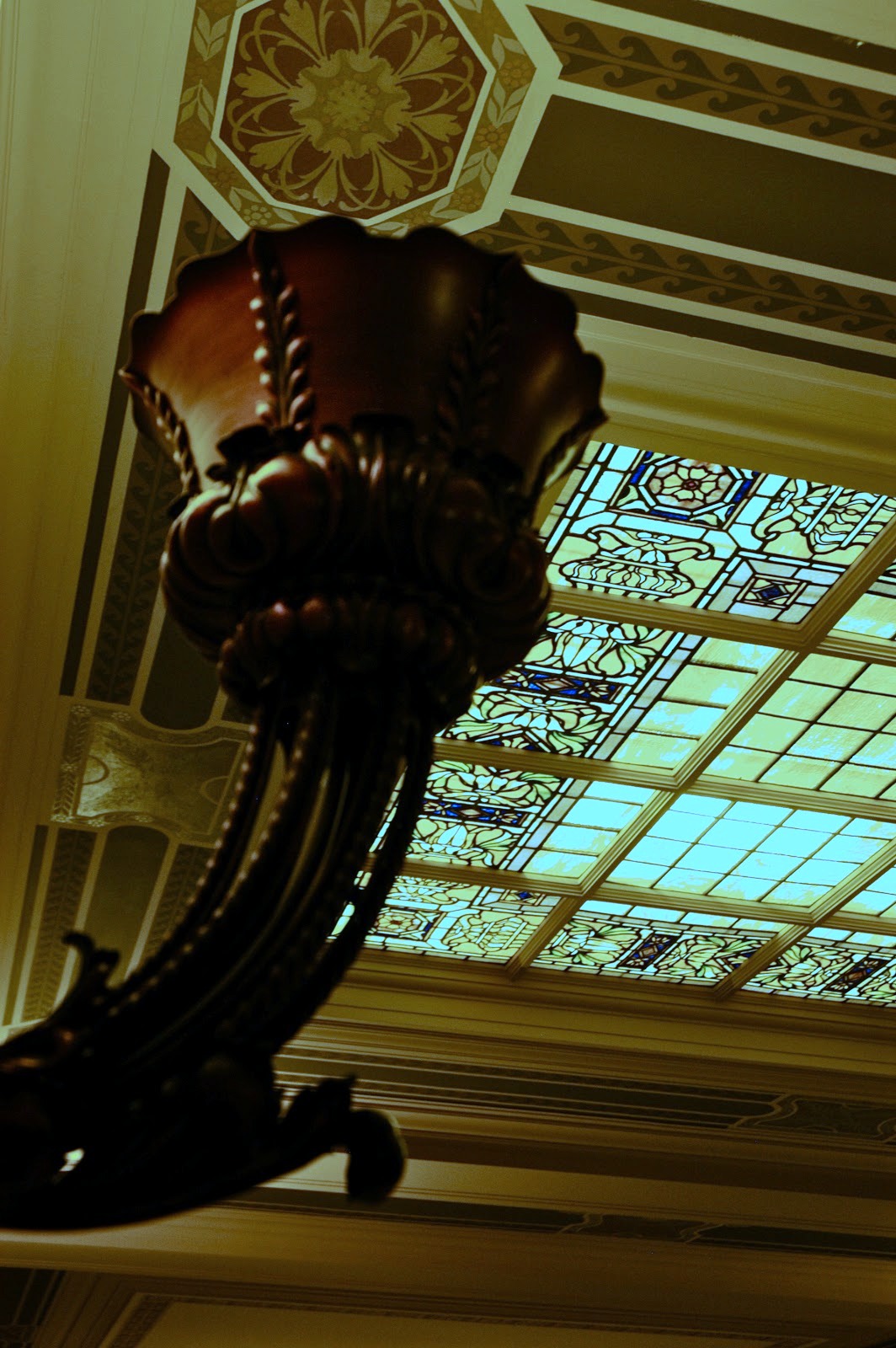 The new atrium and modern touches are sharp and elegant: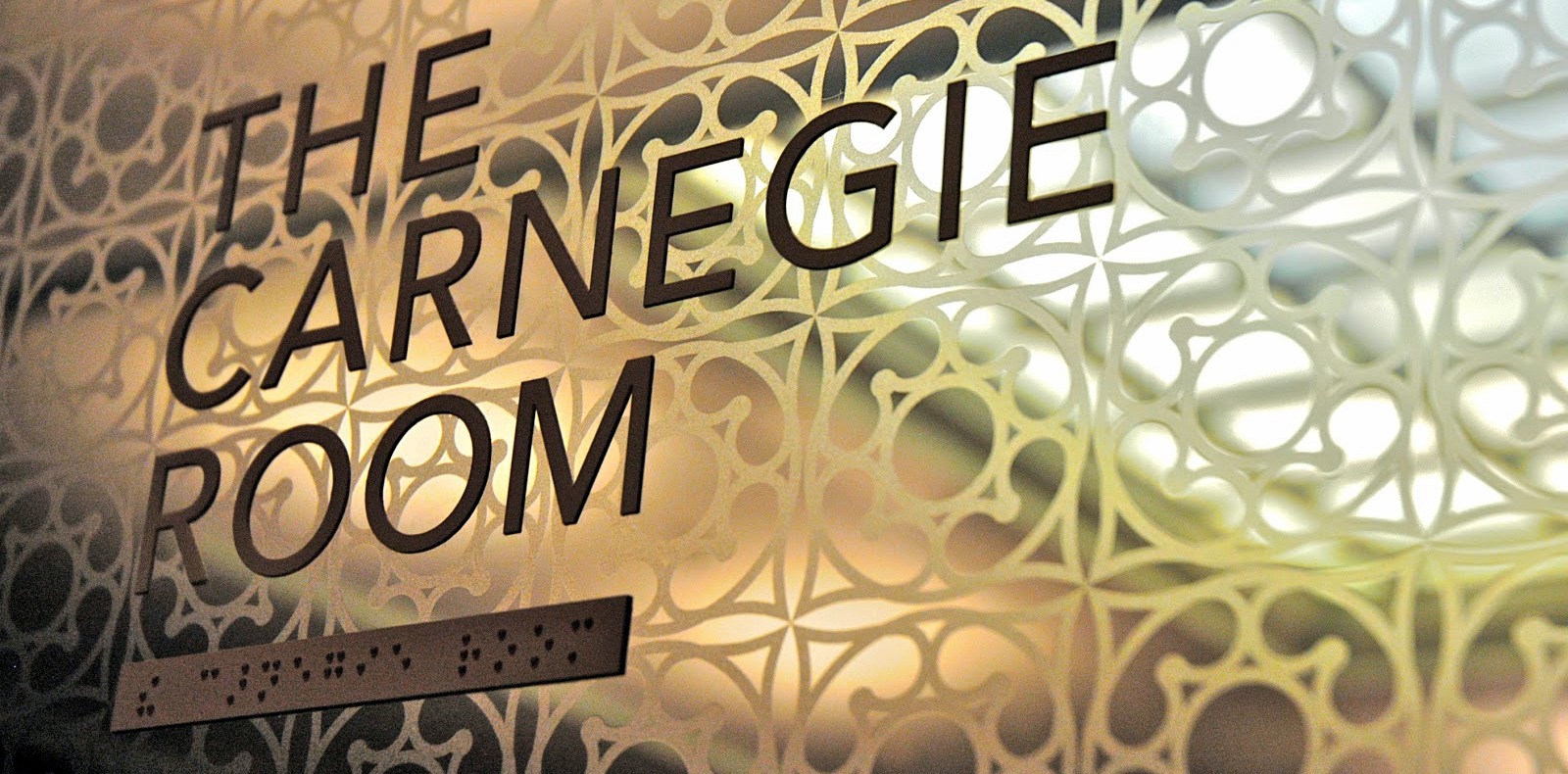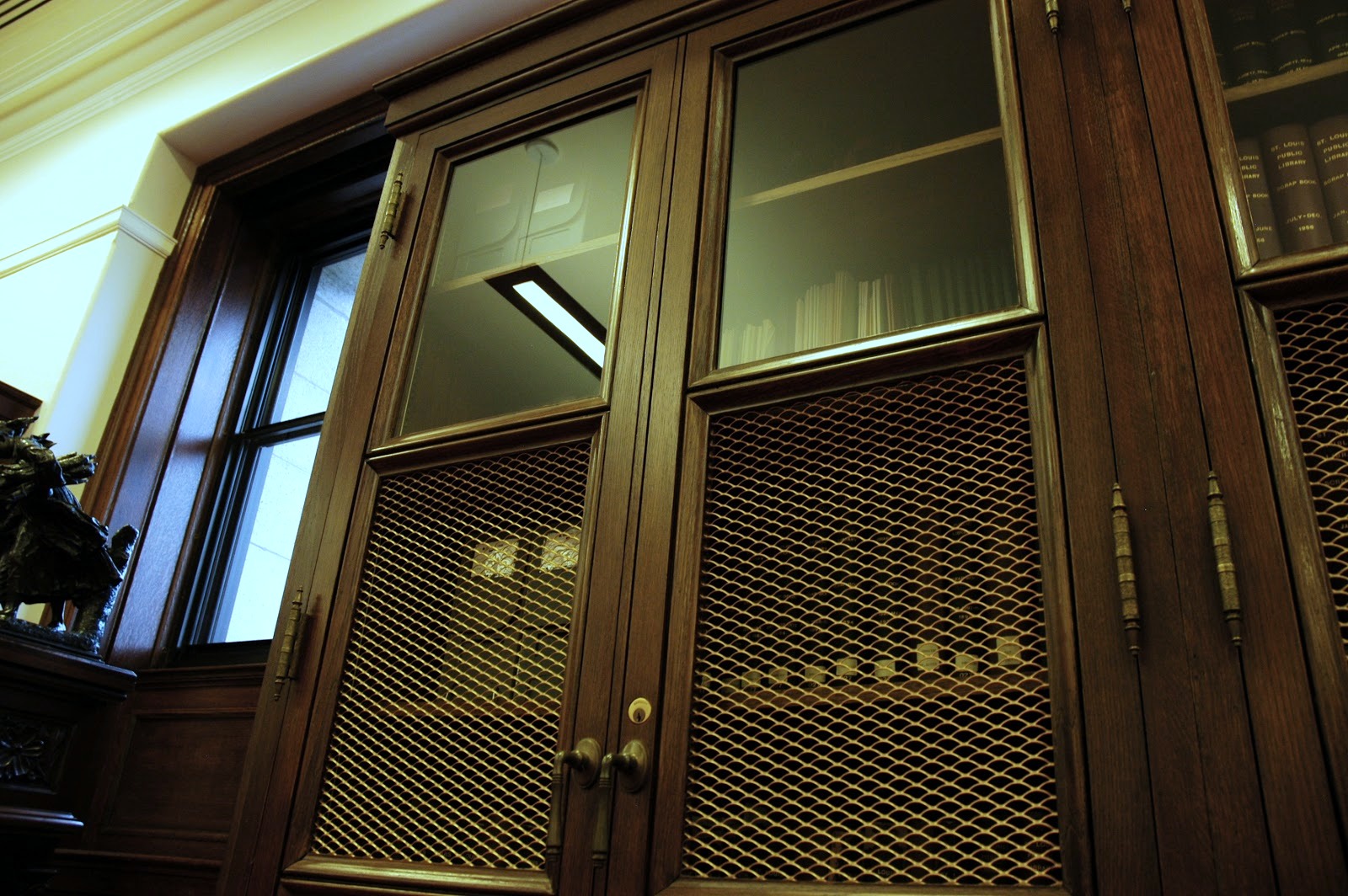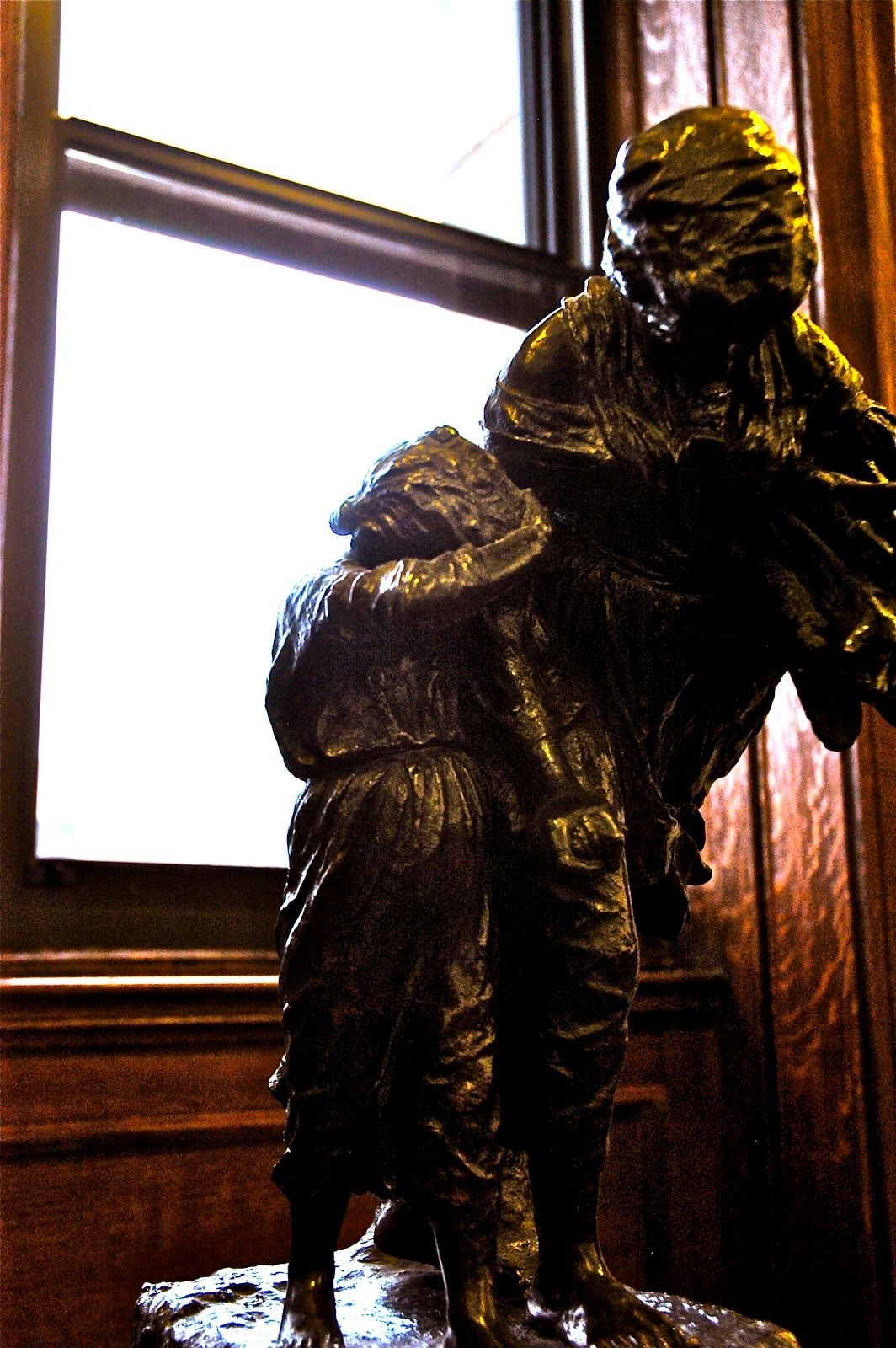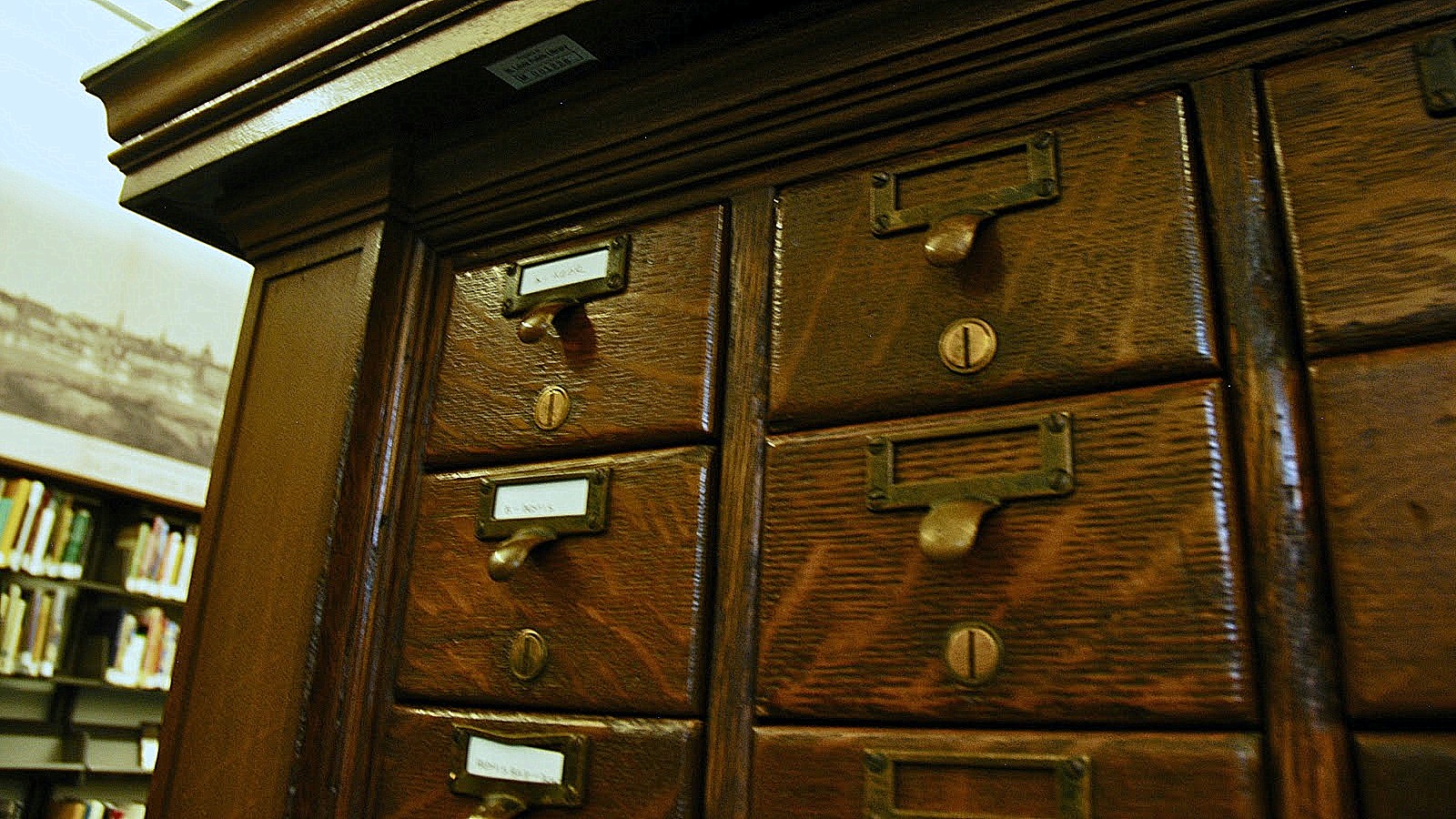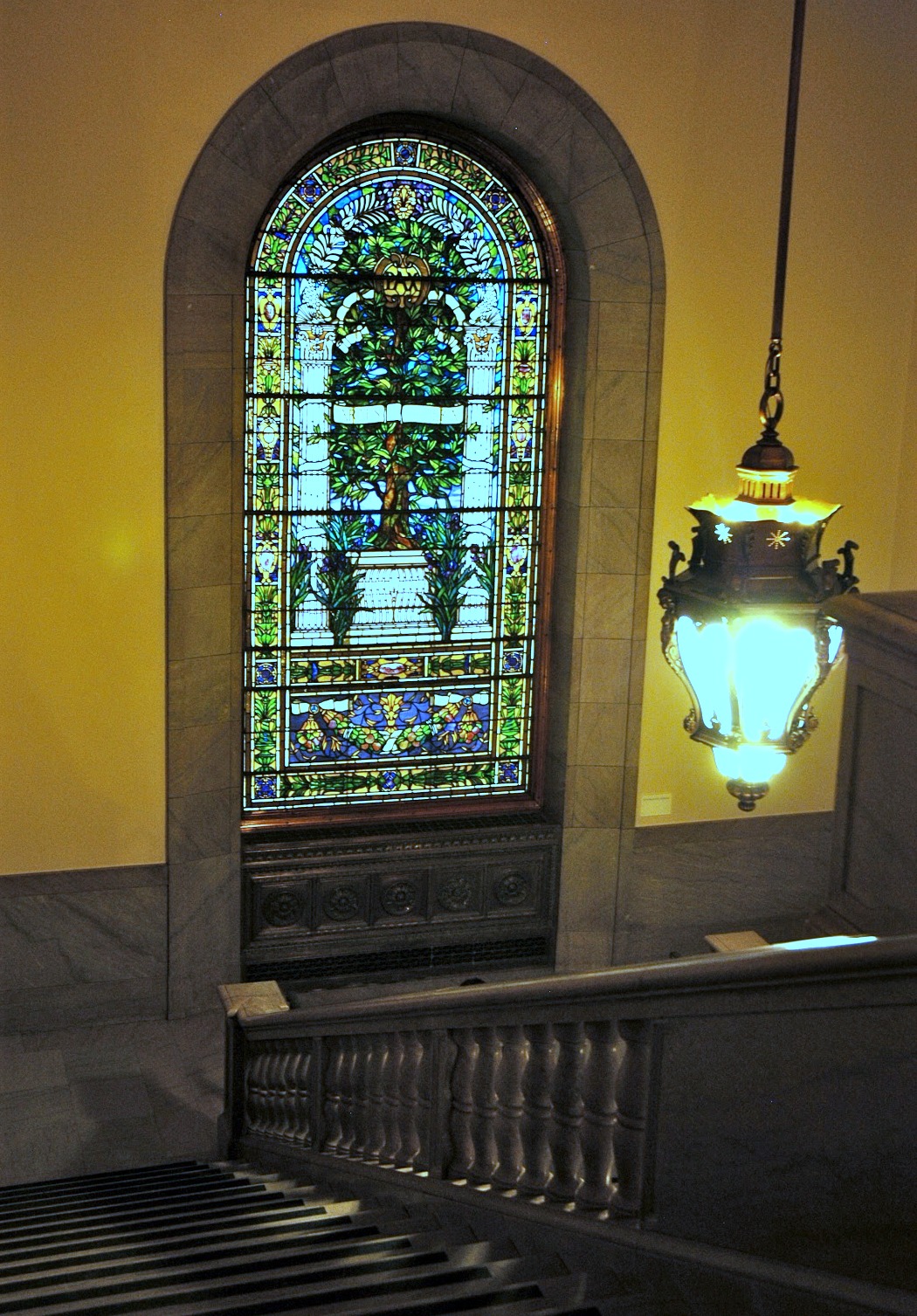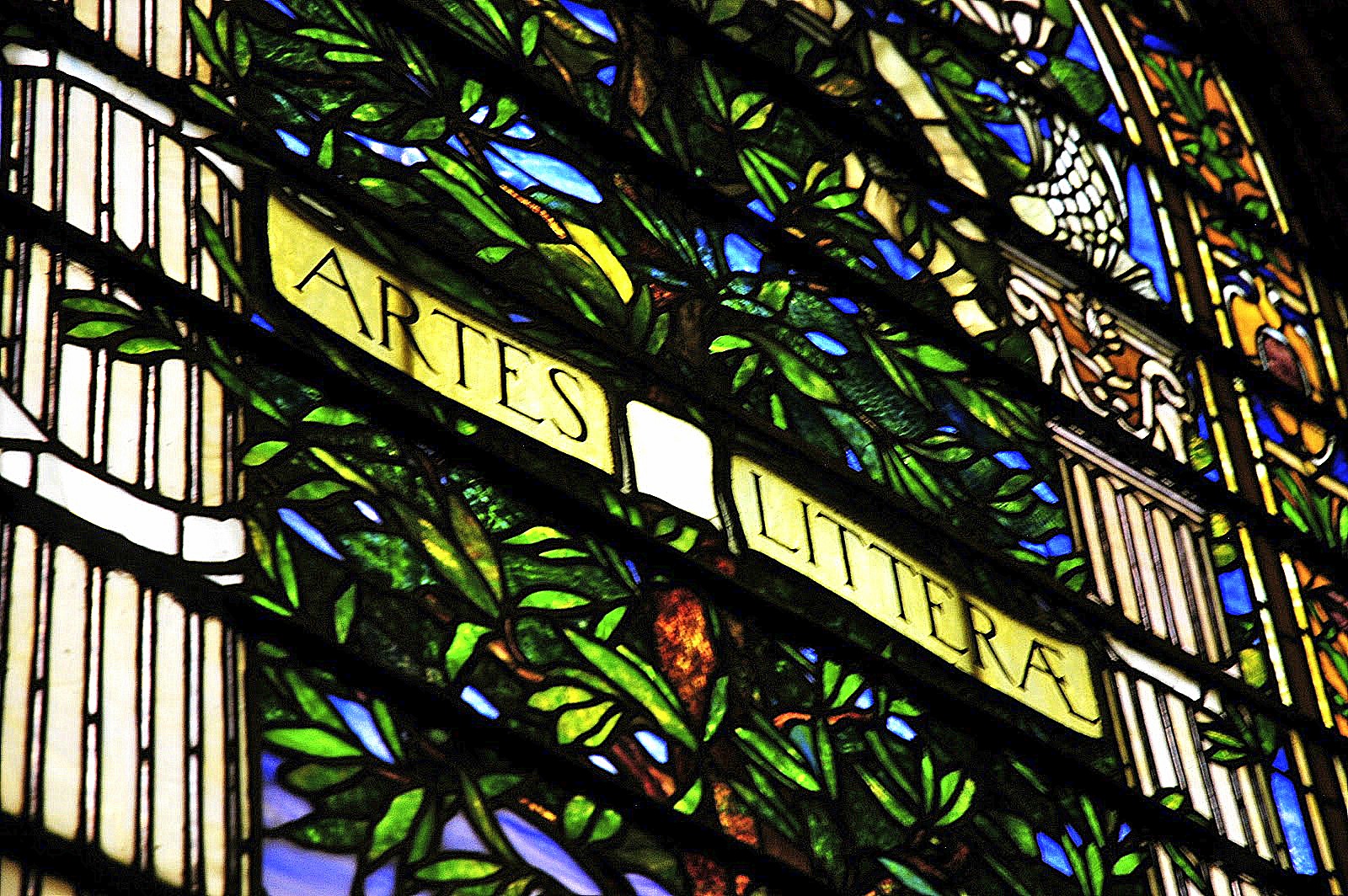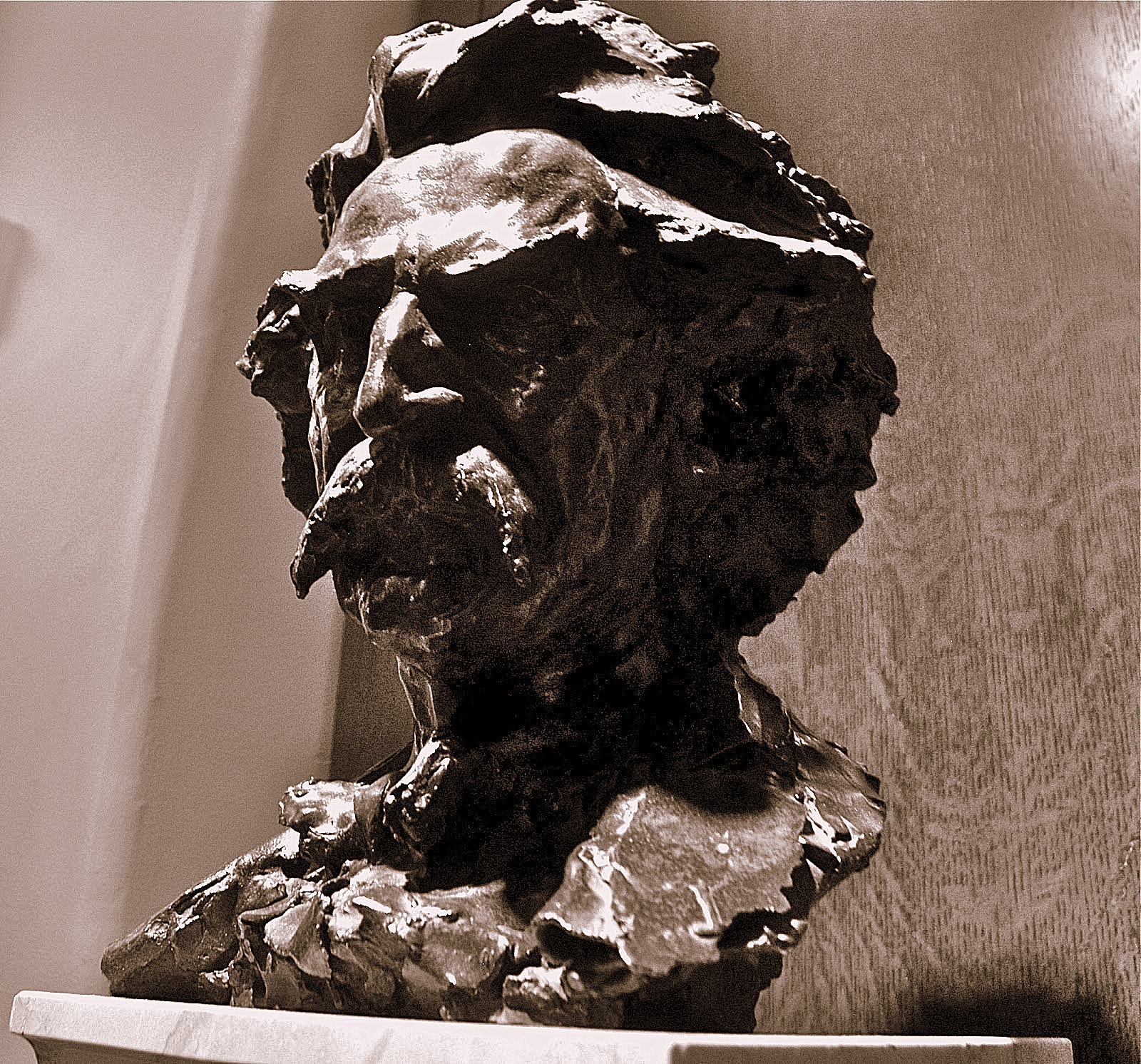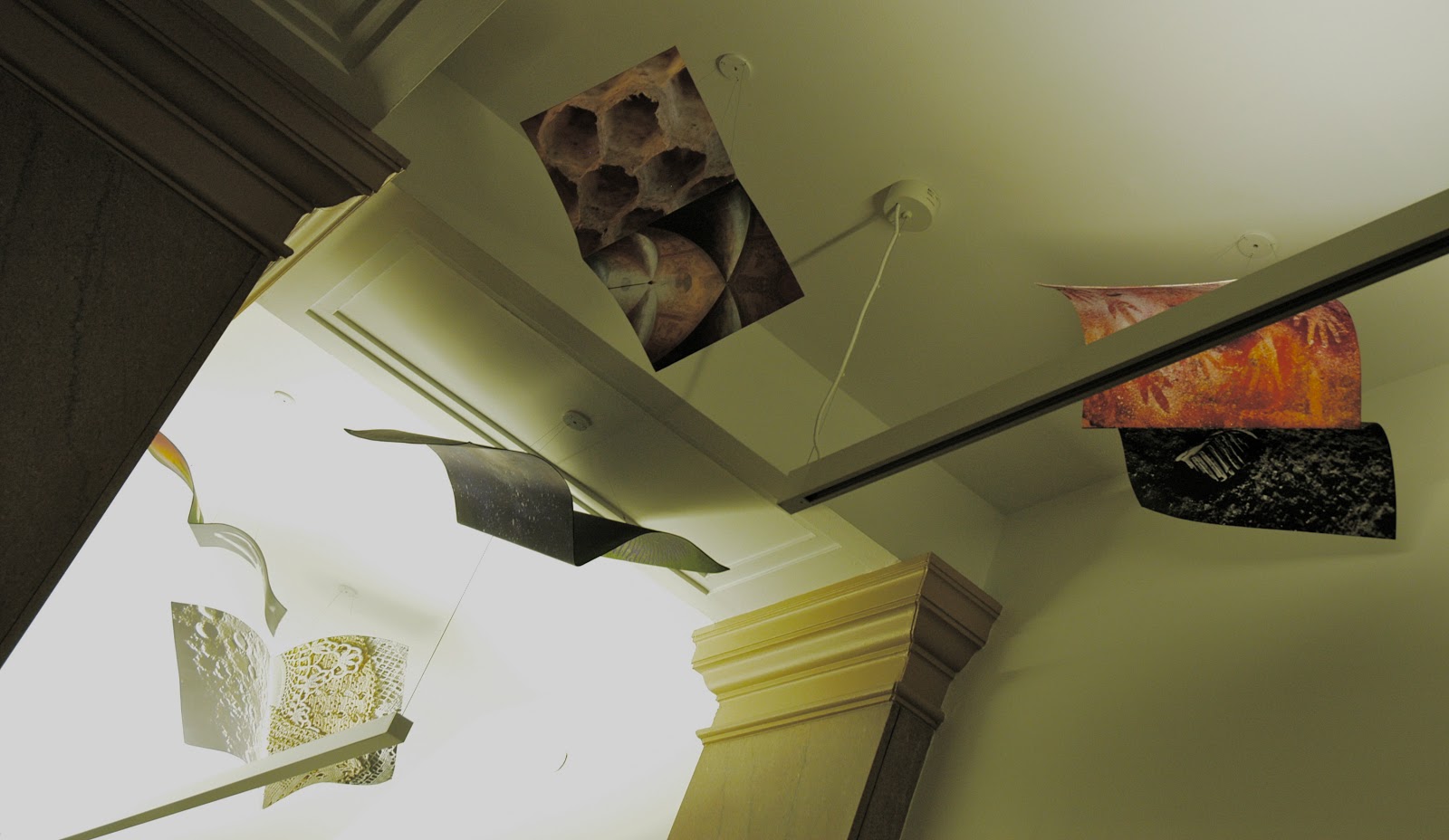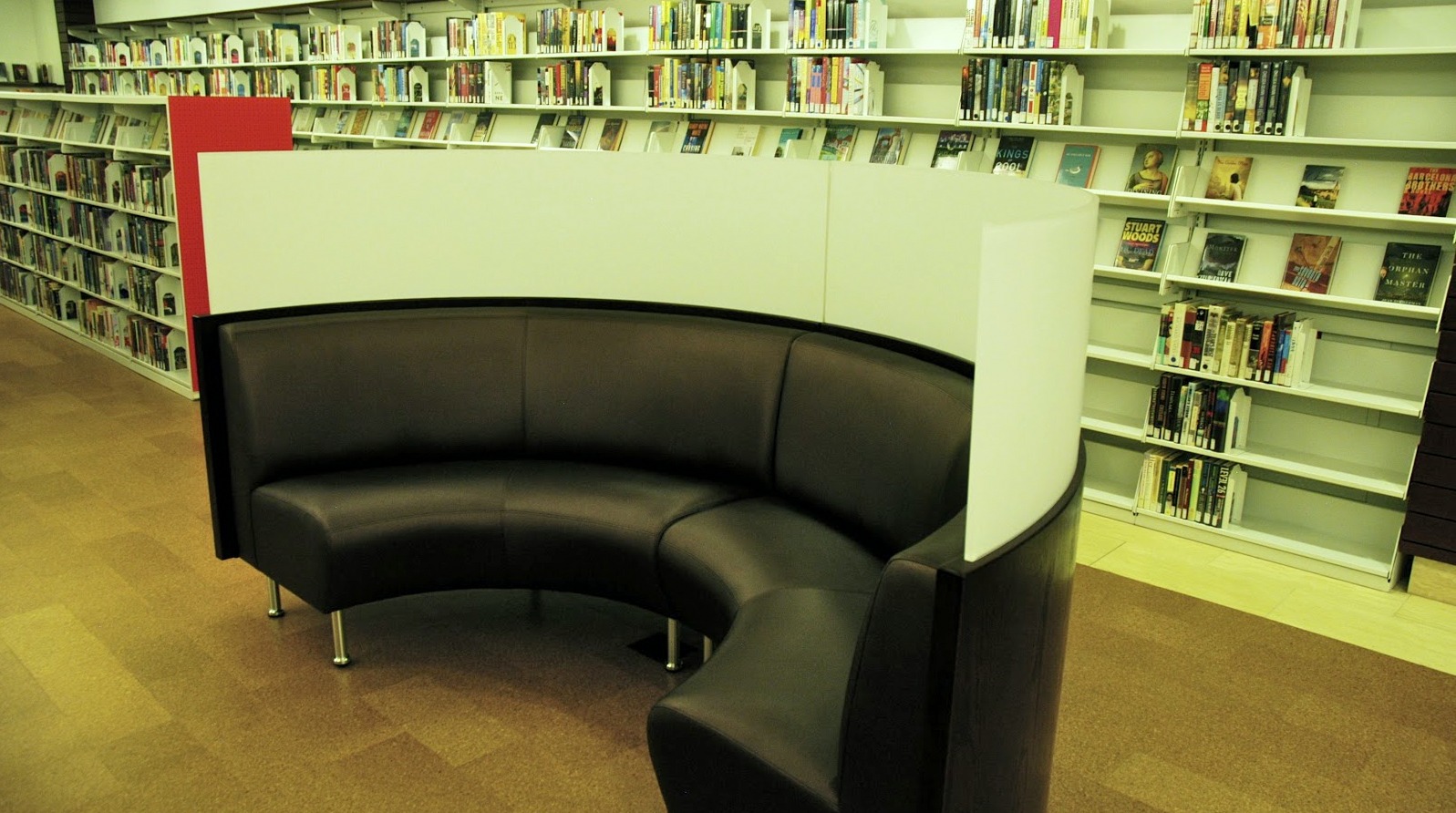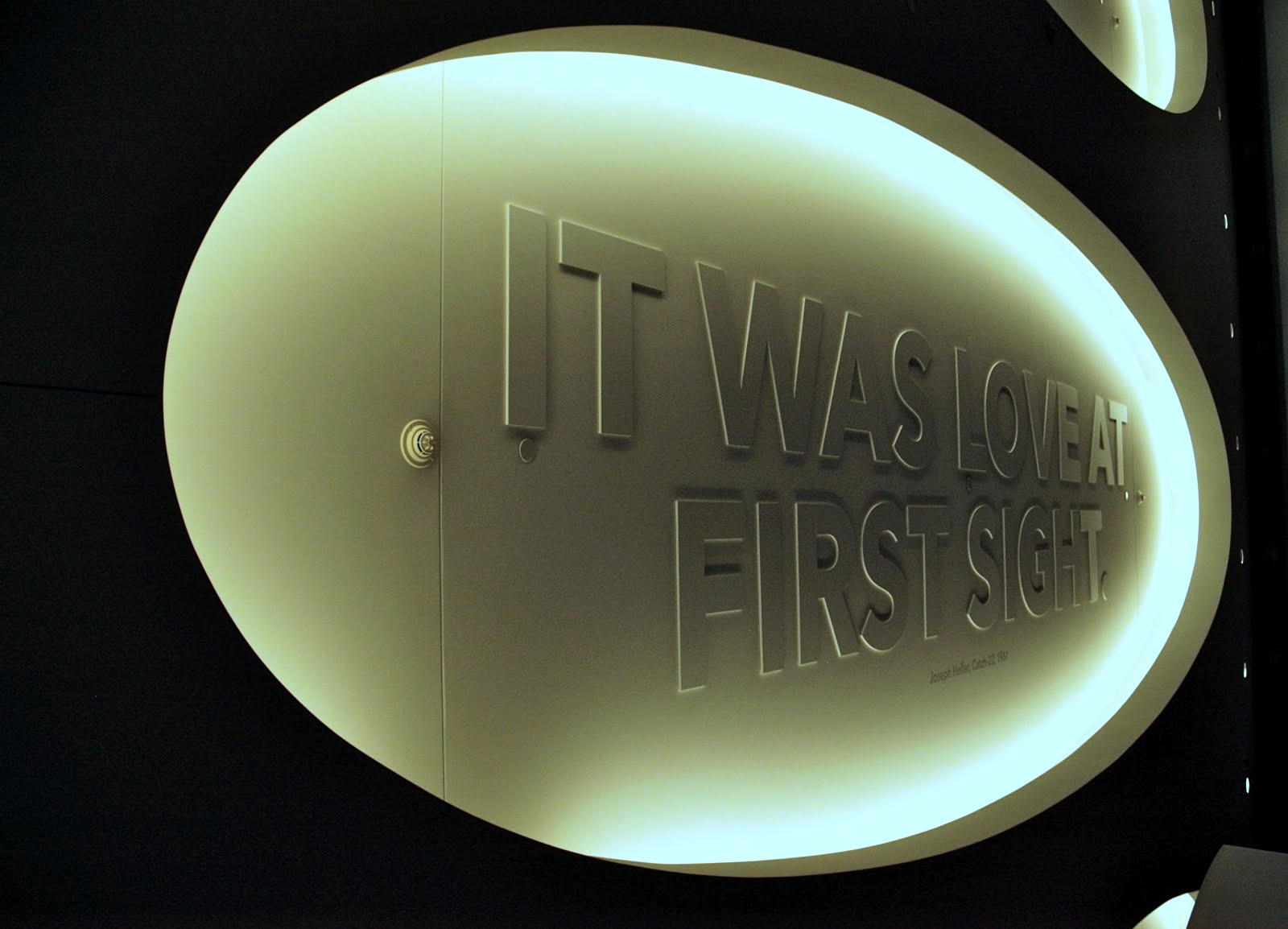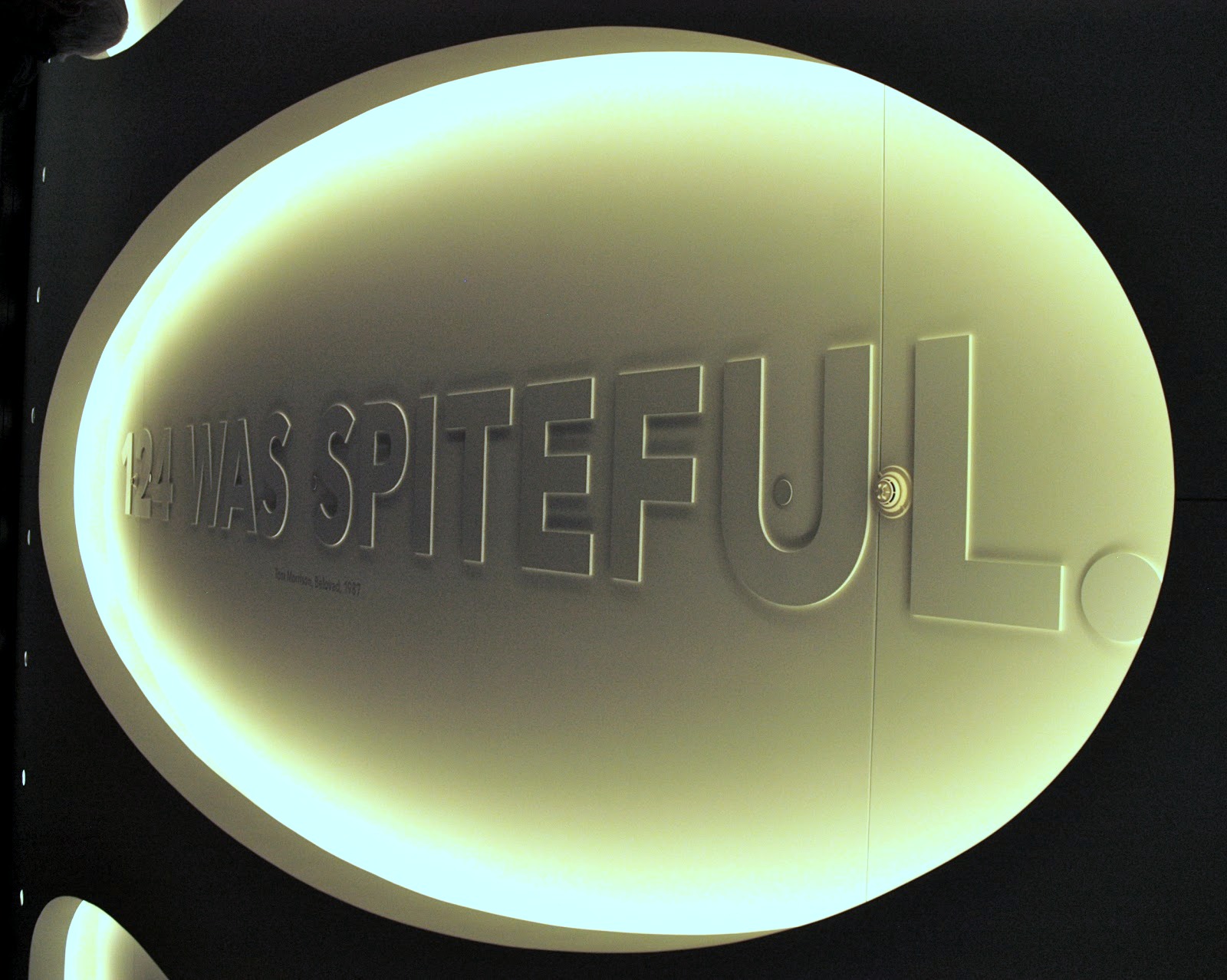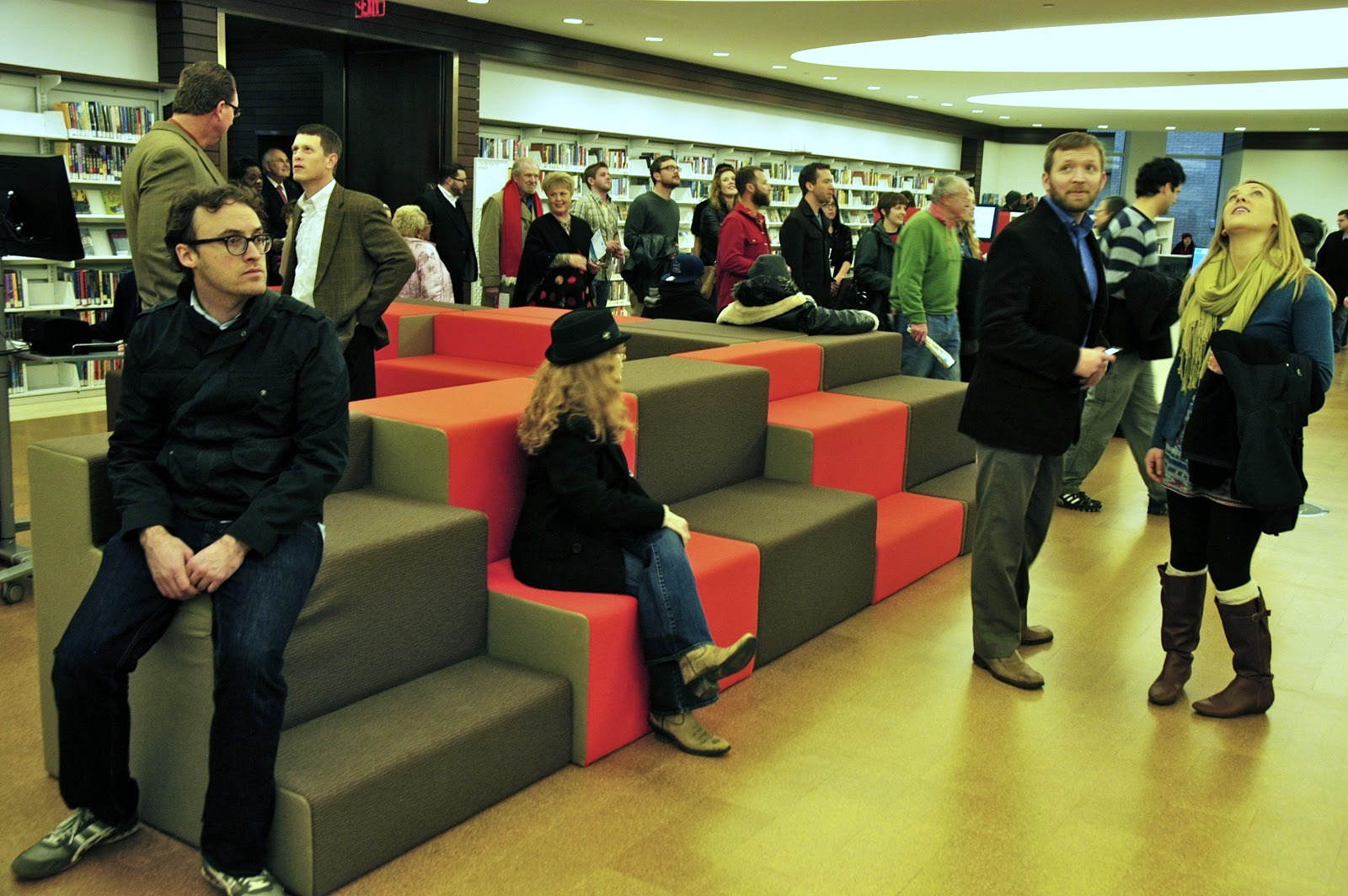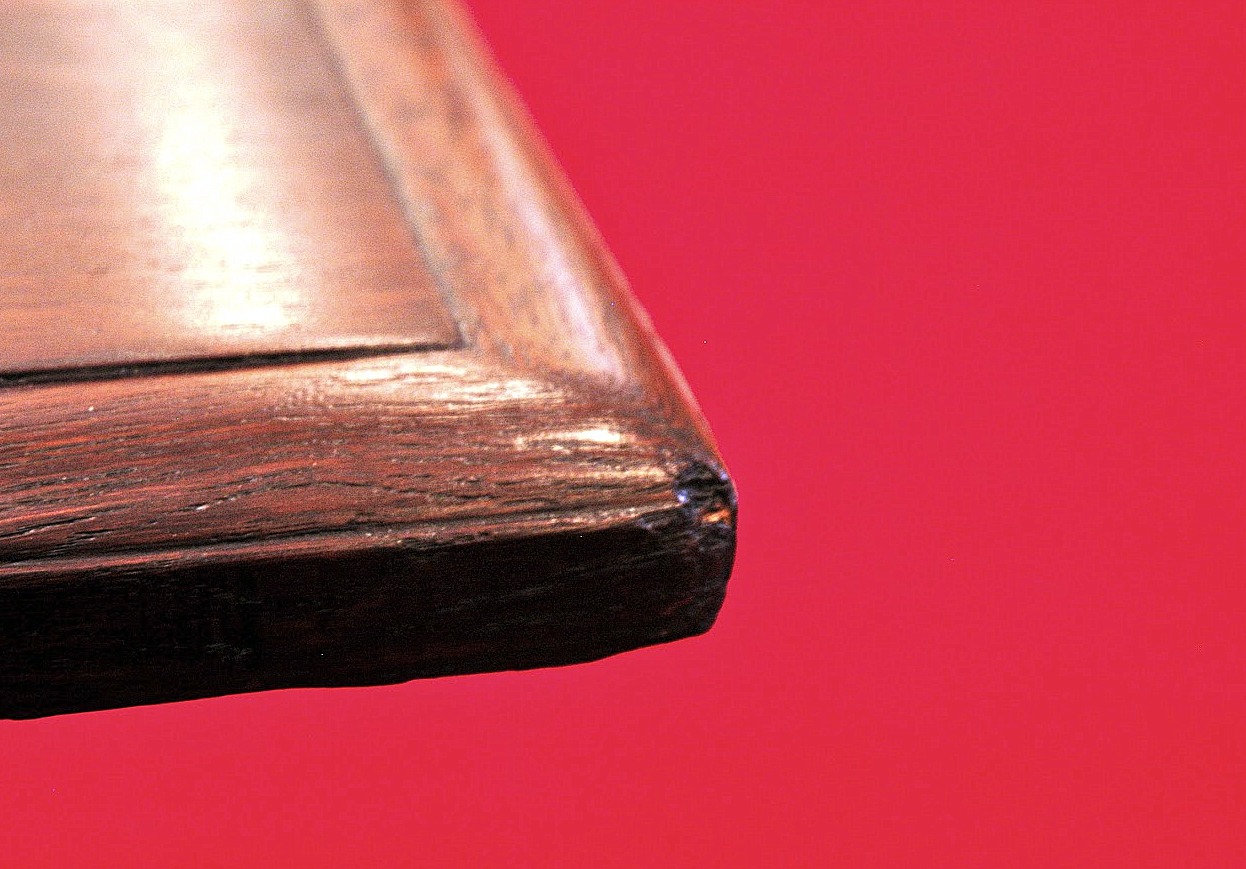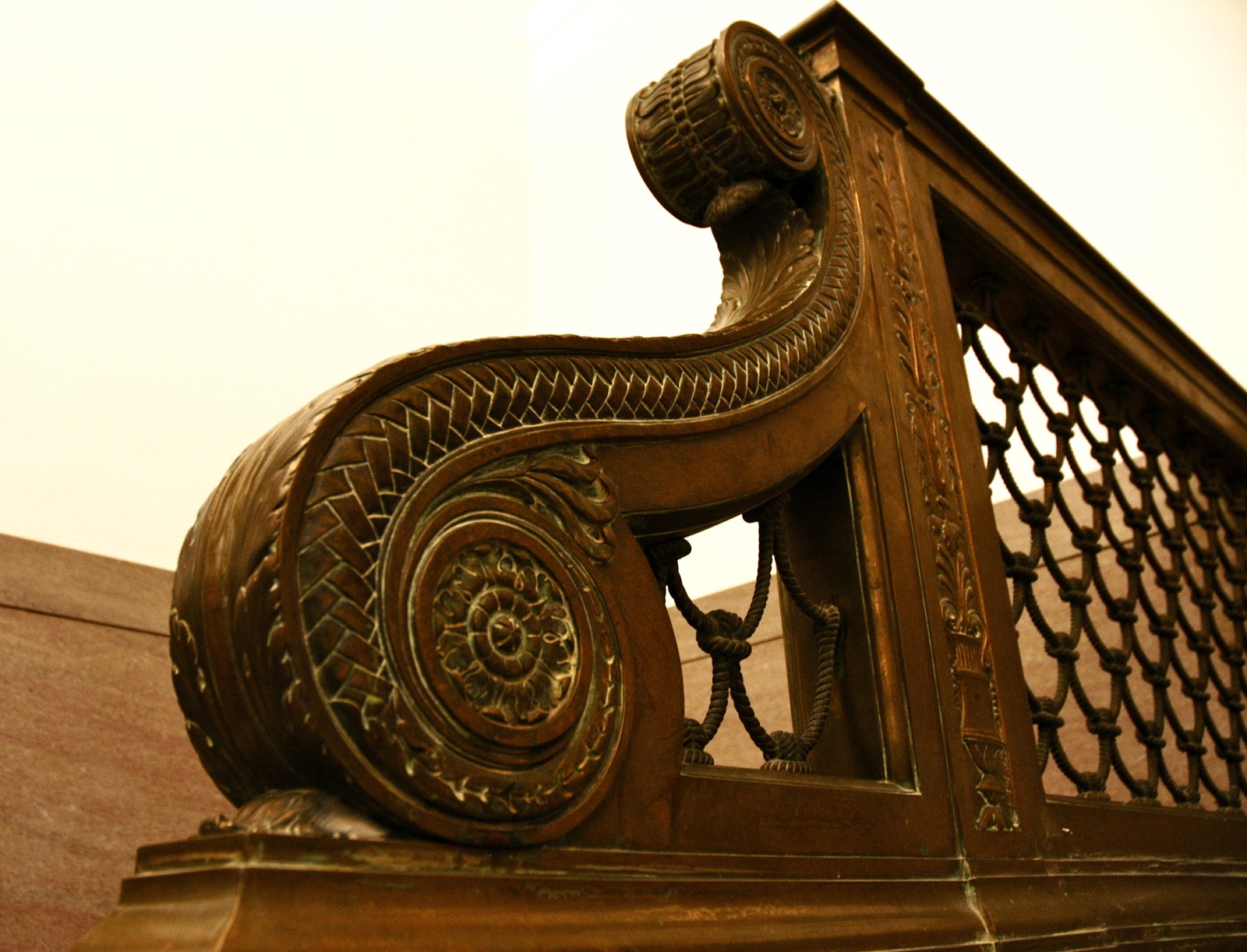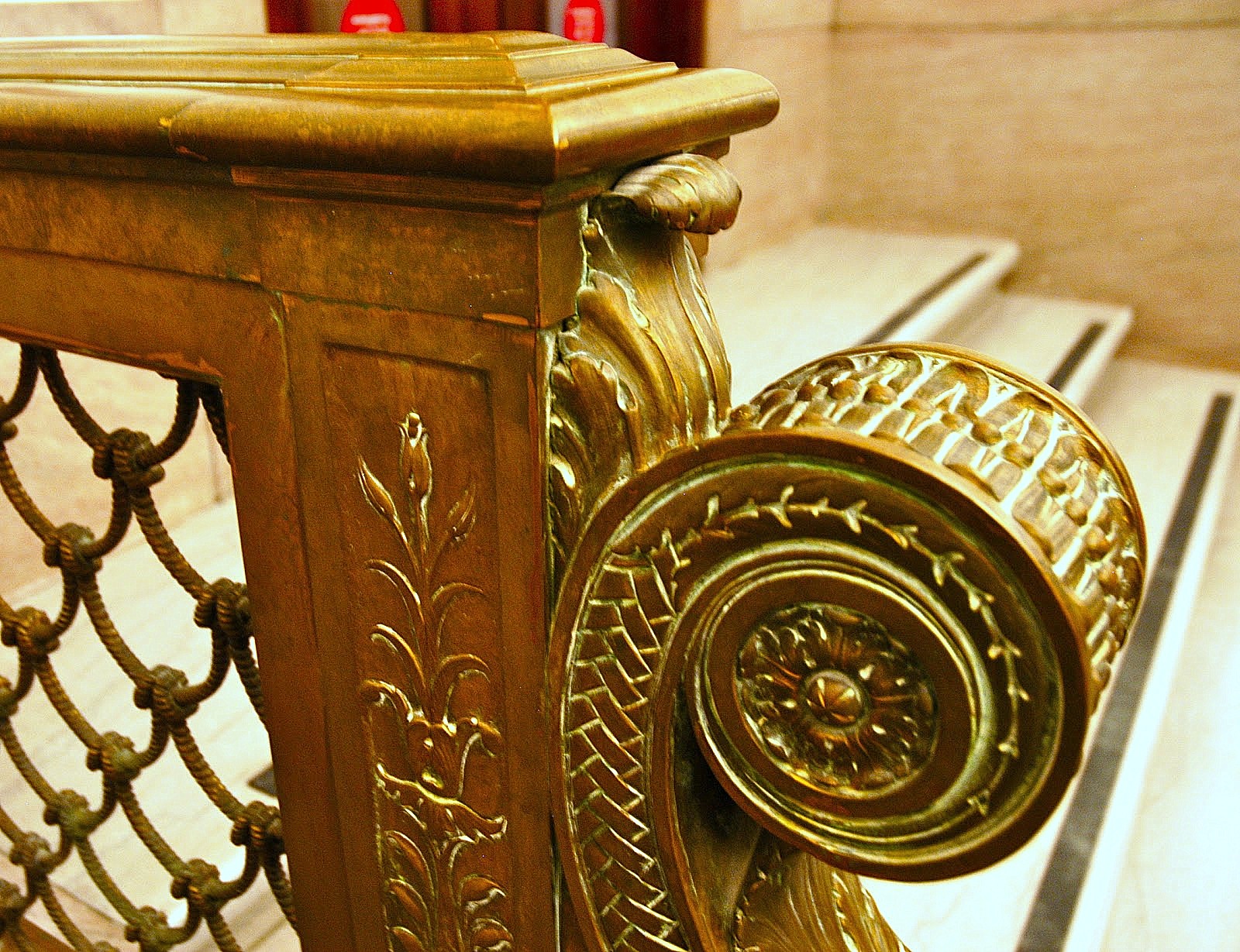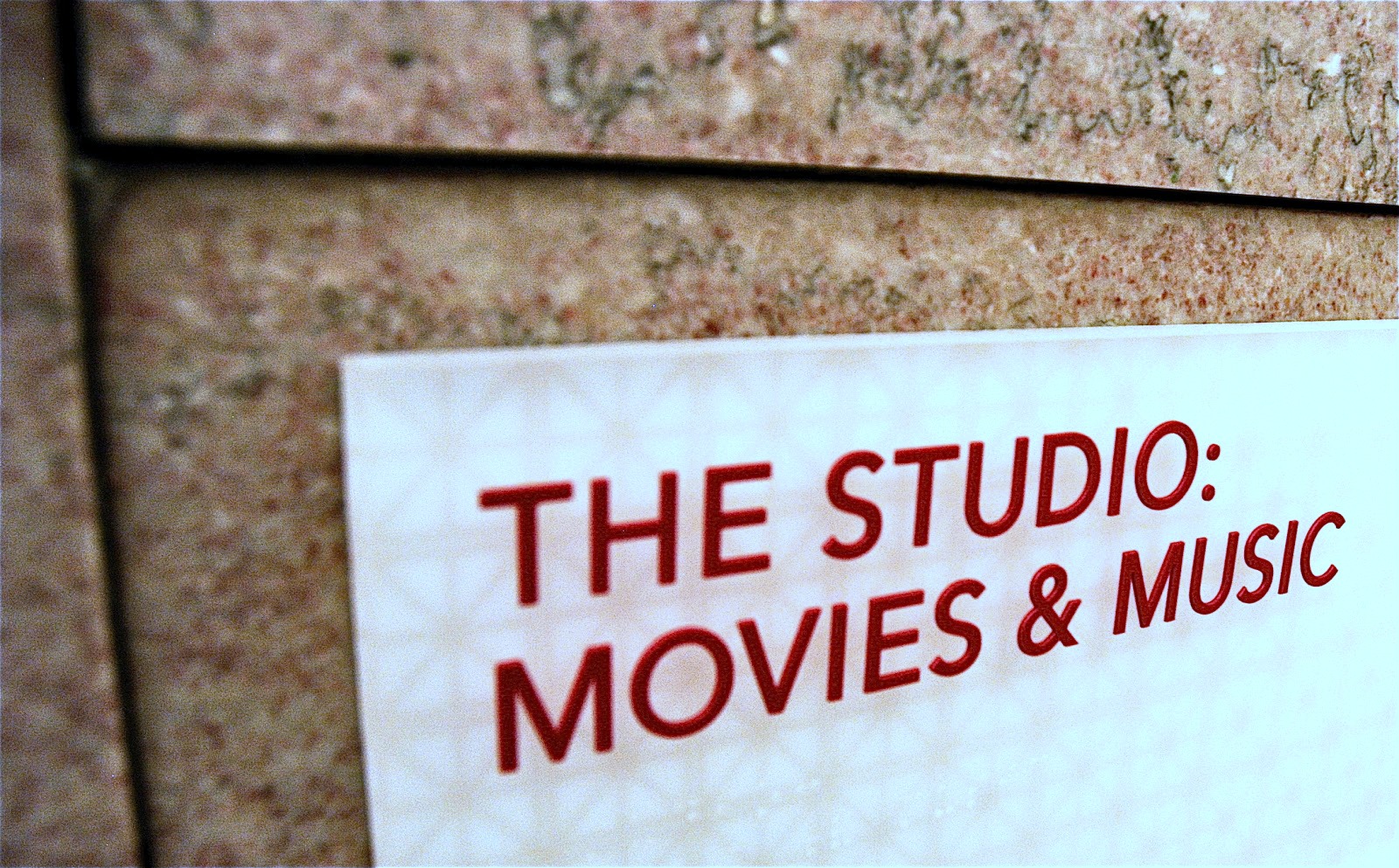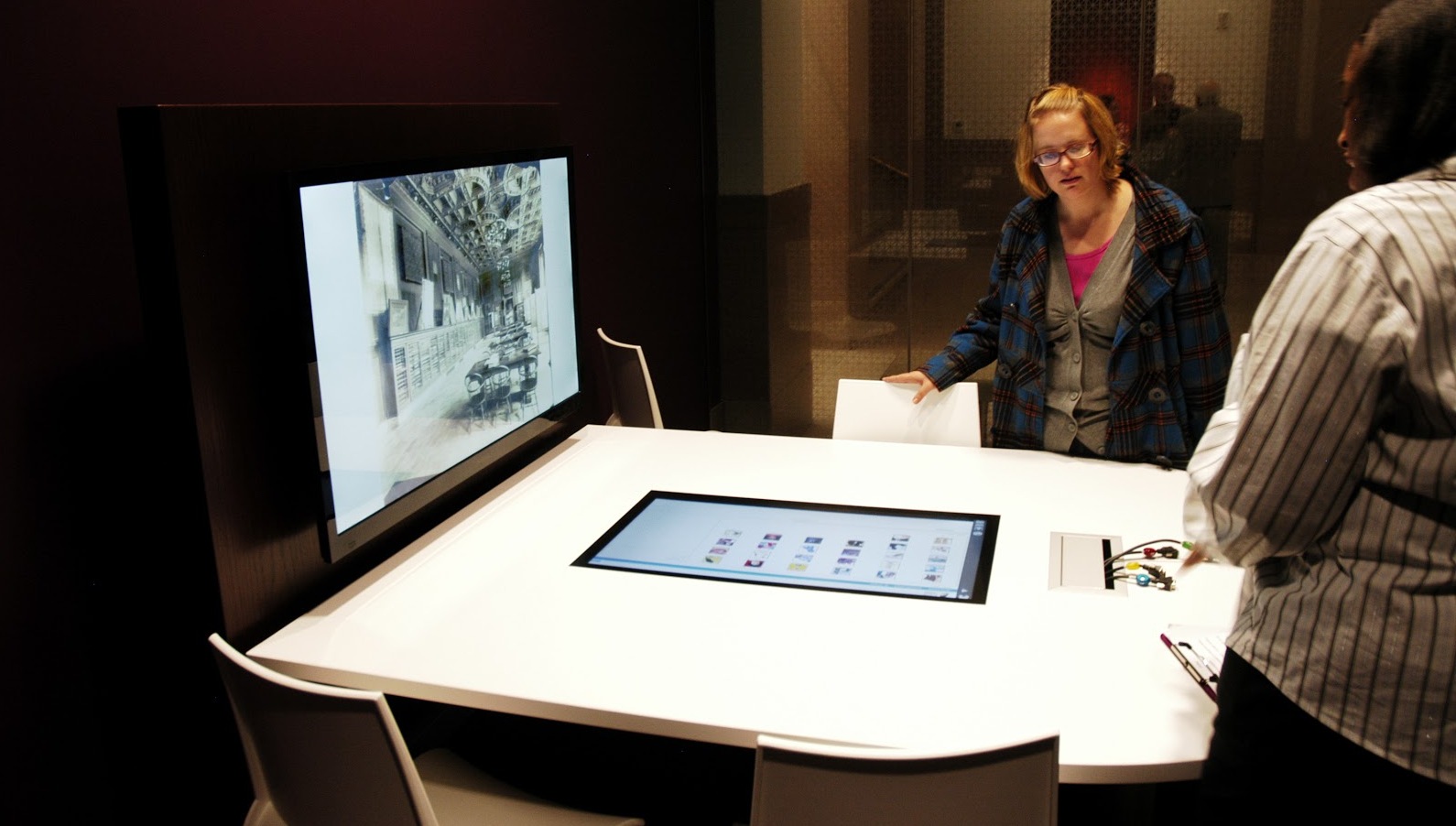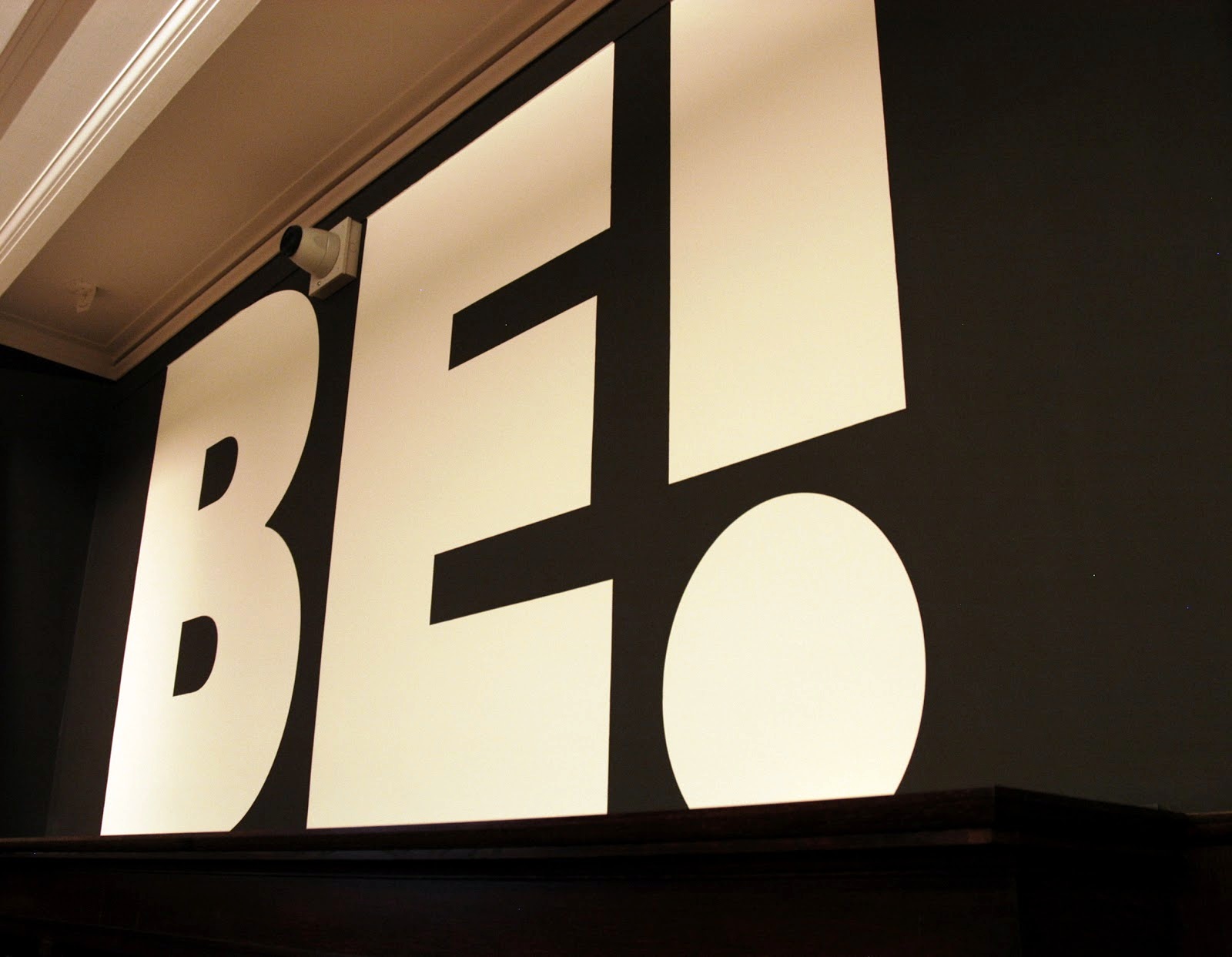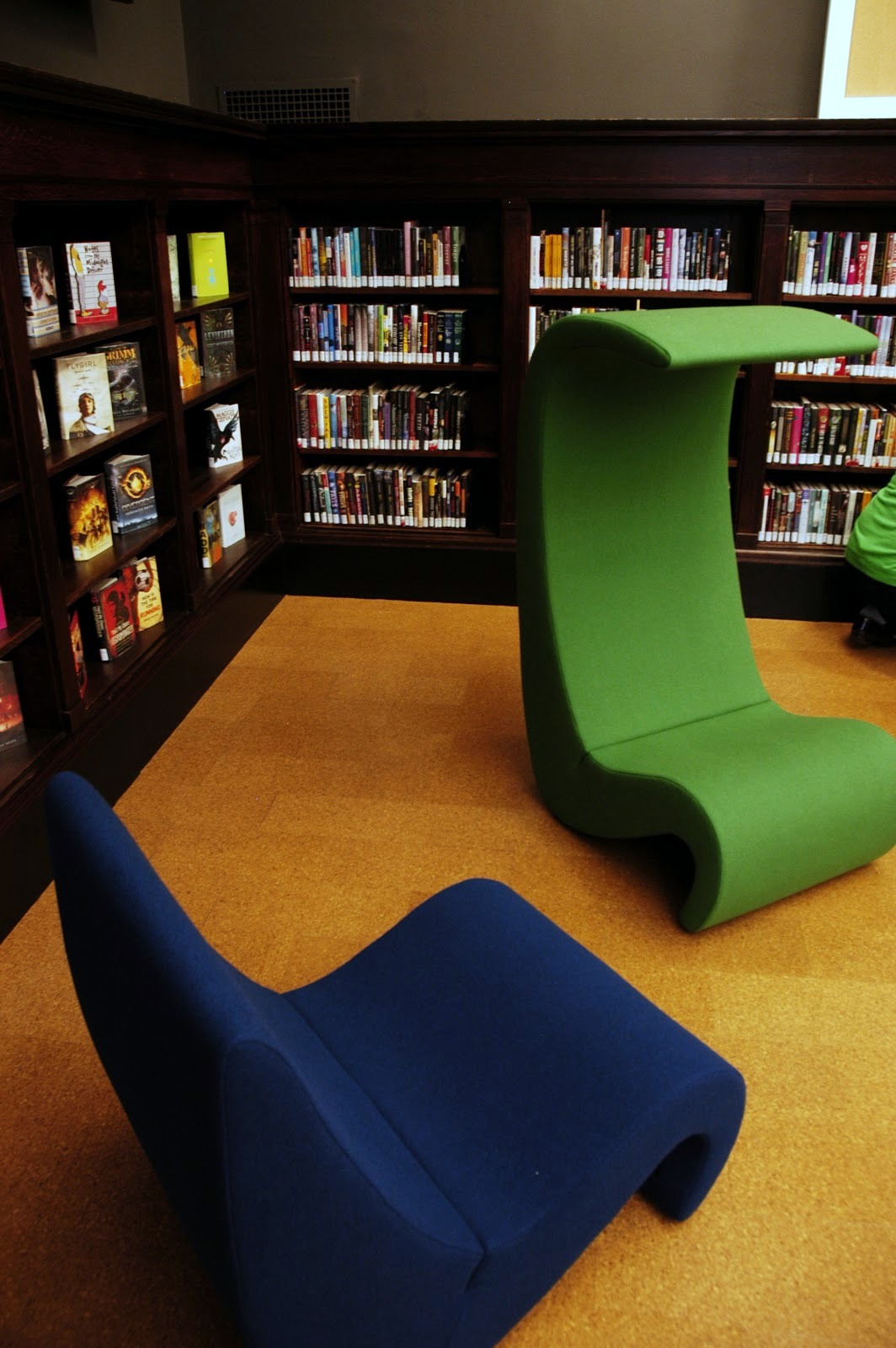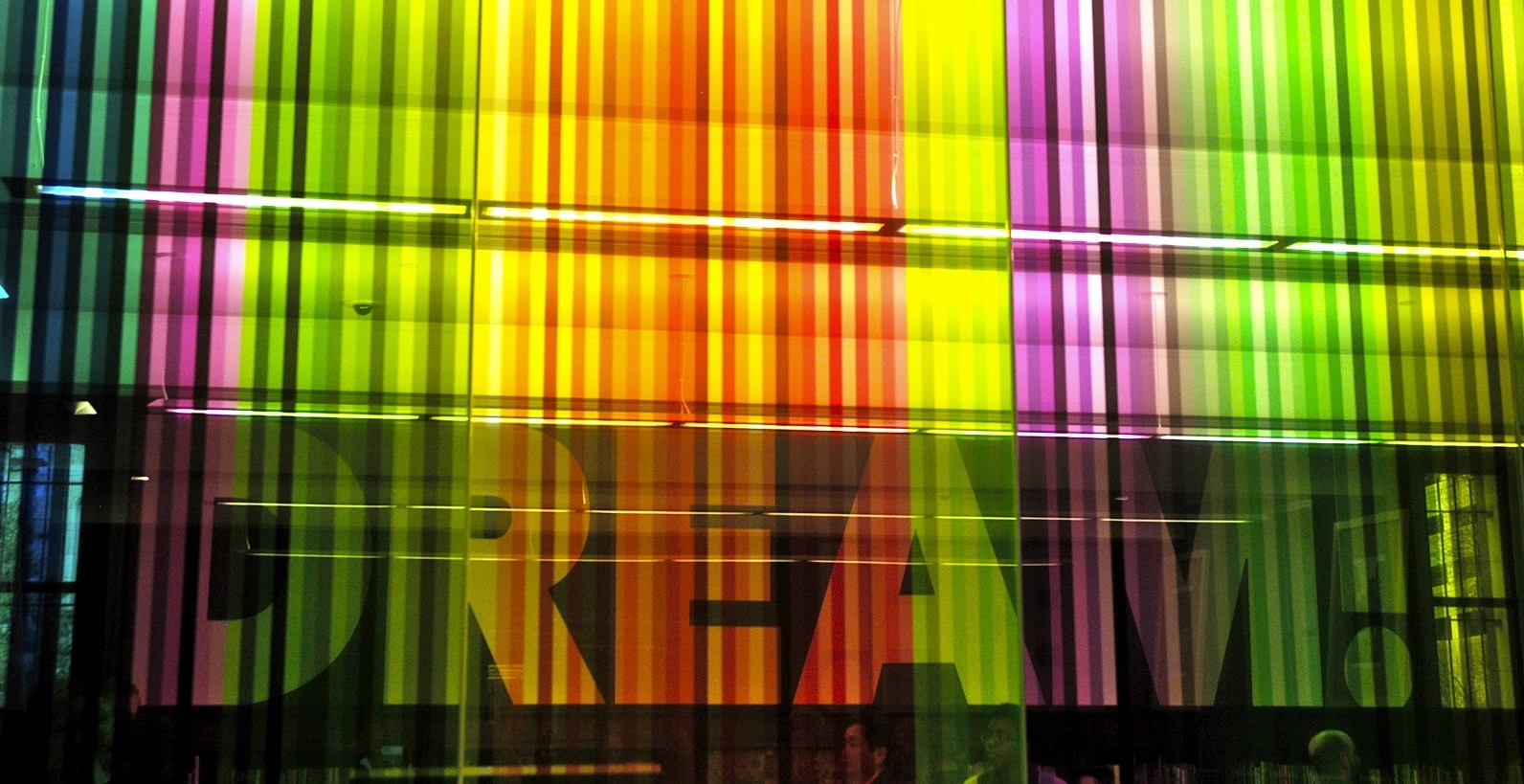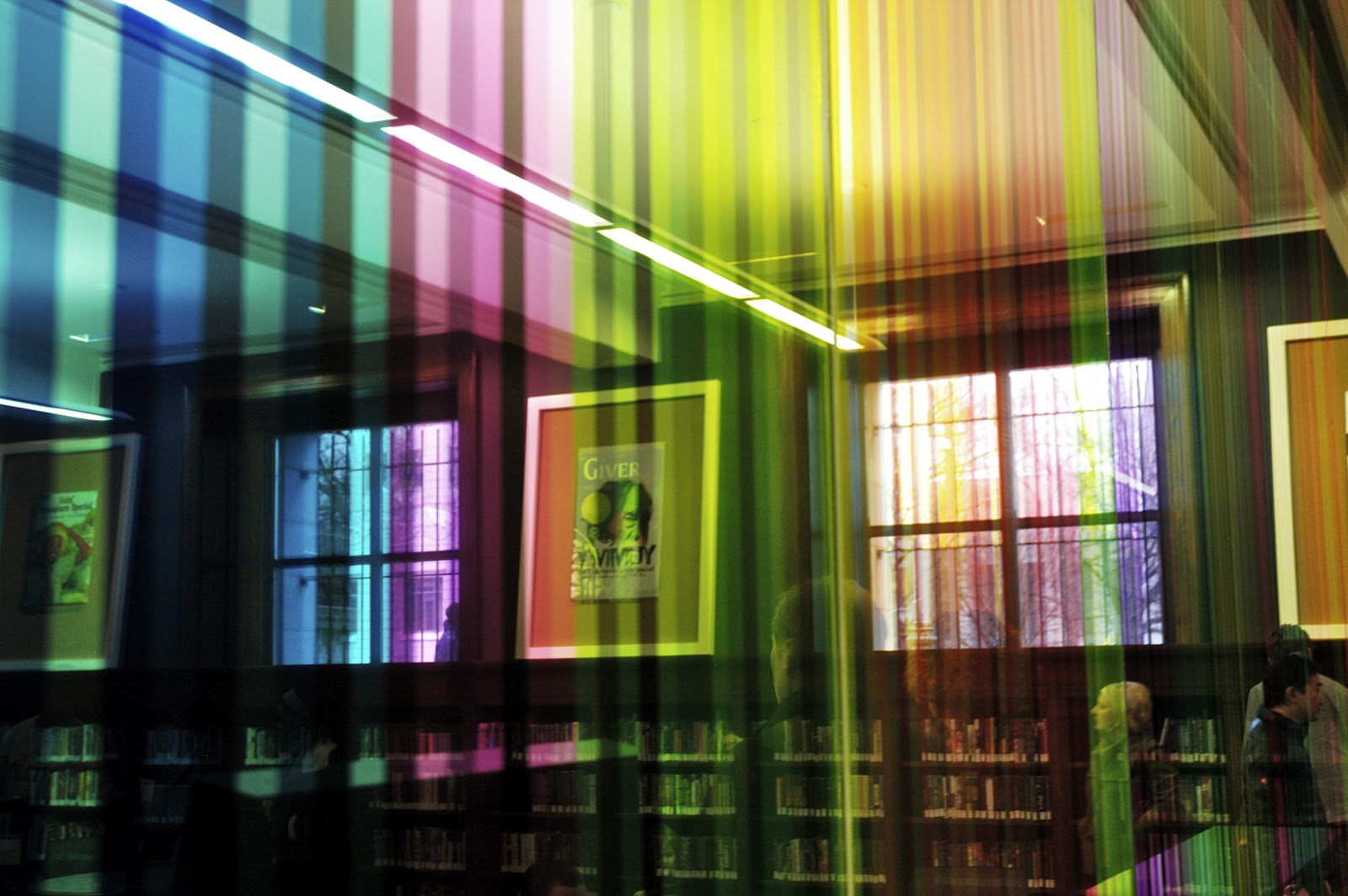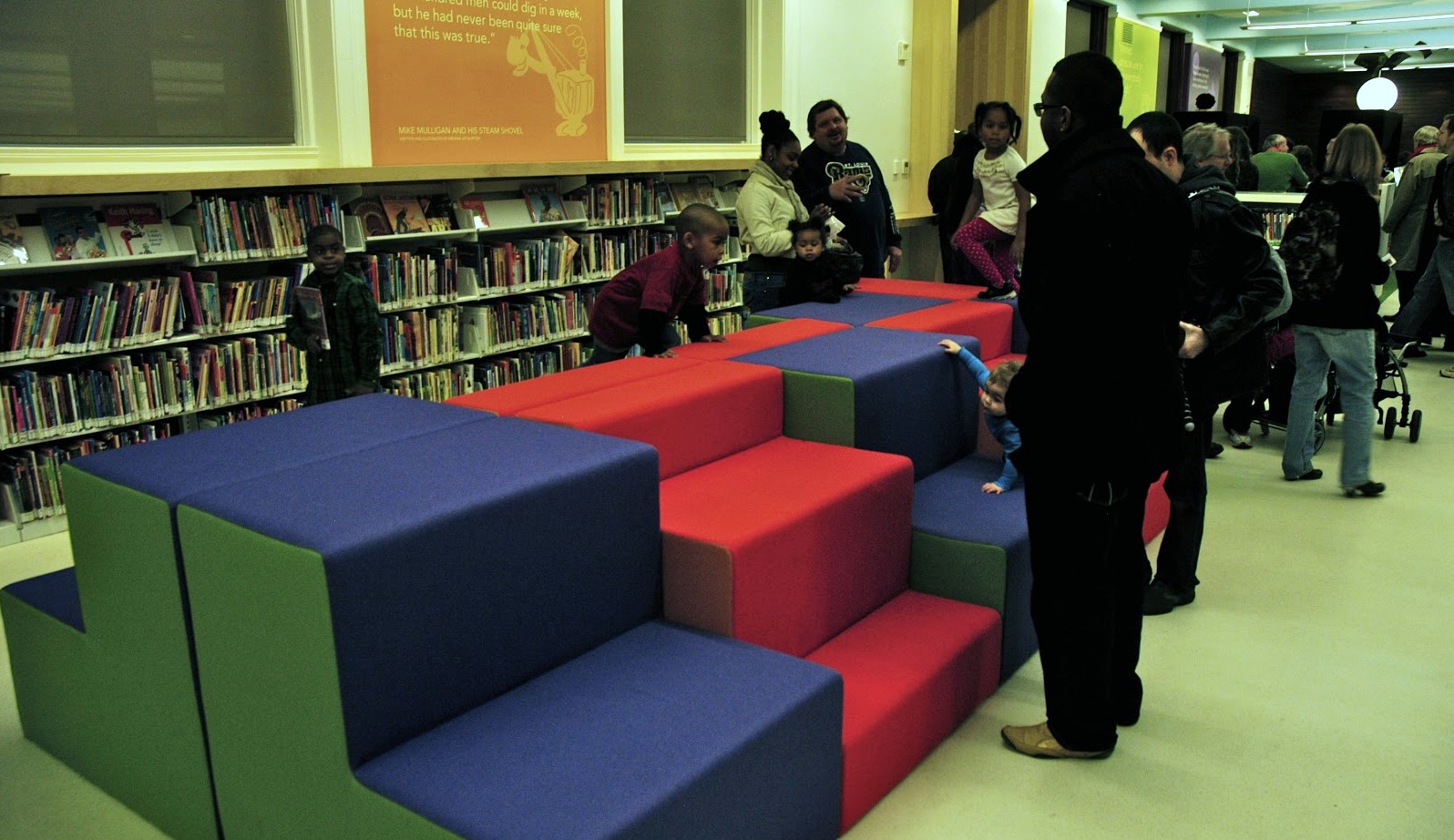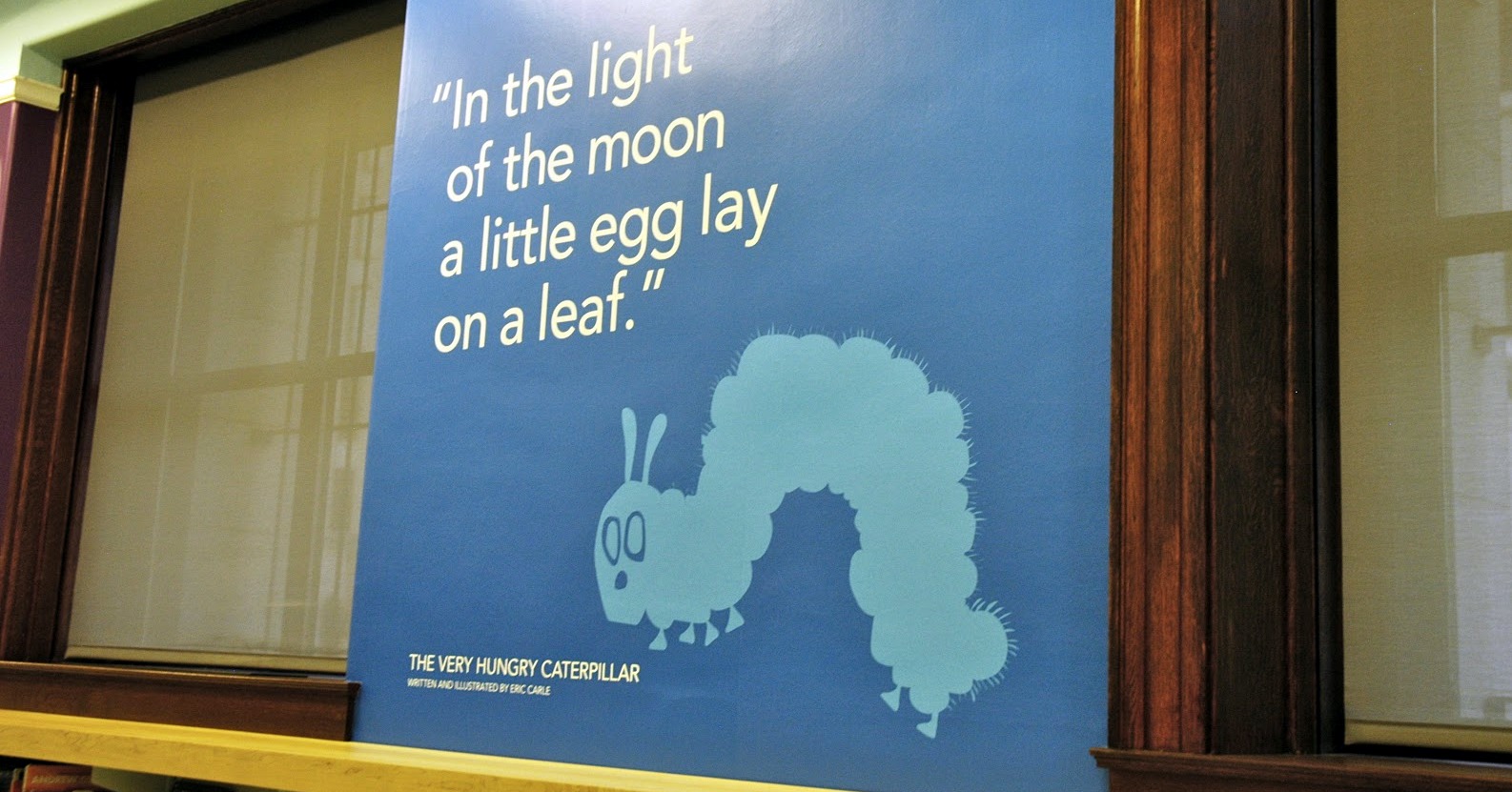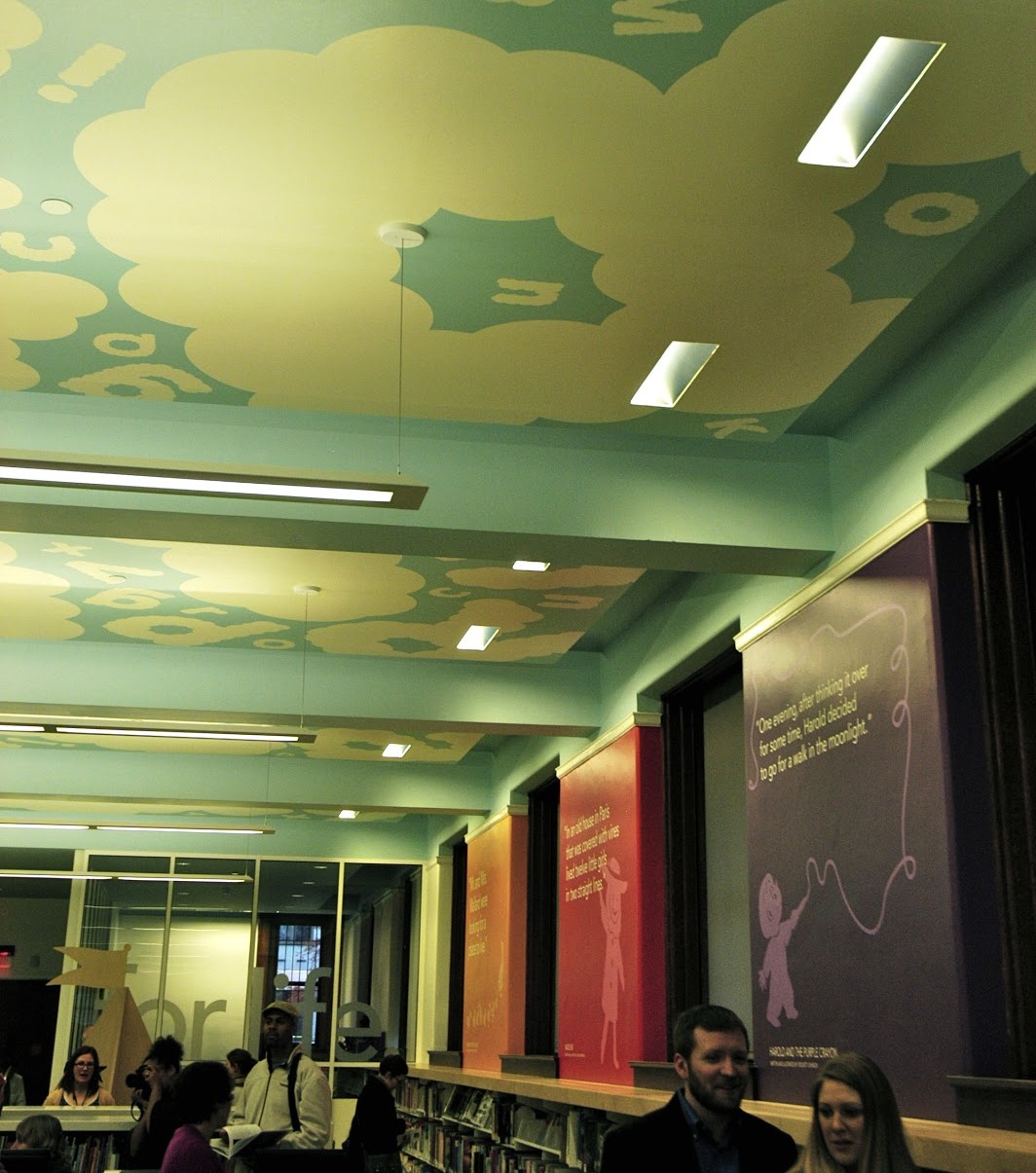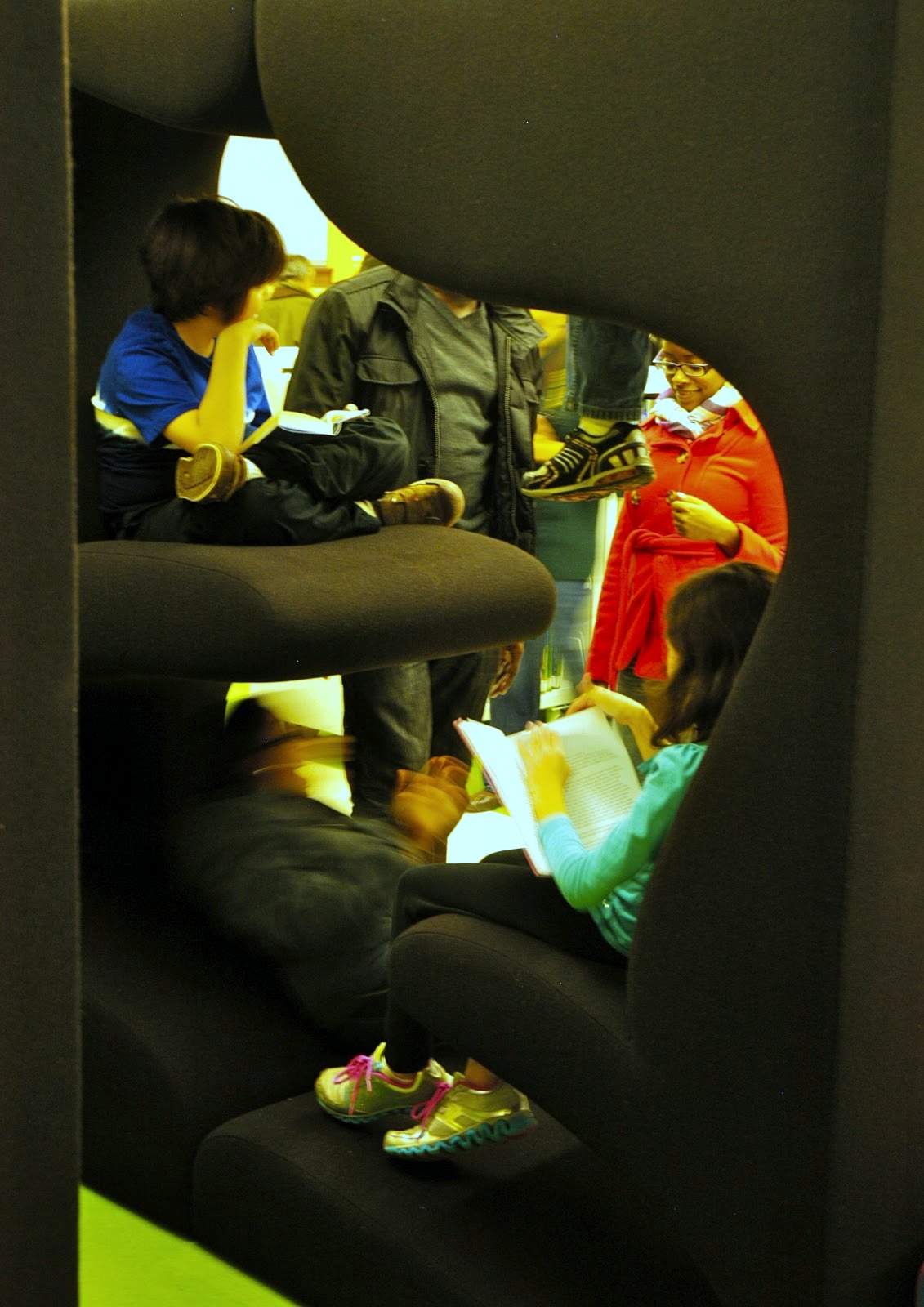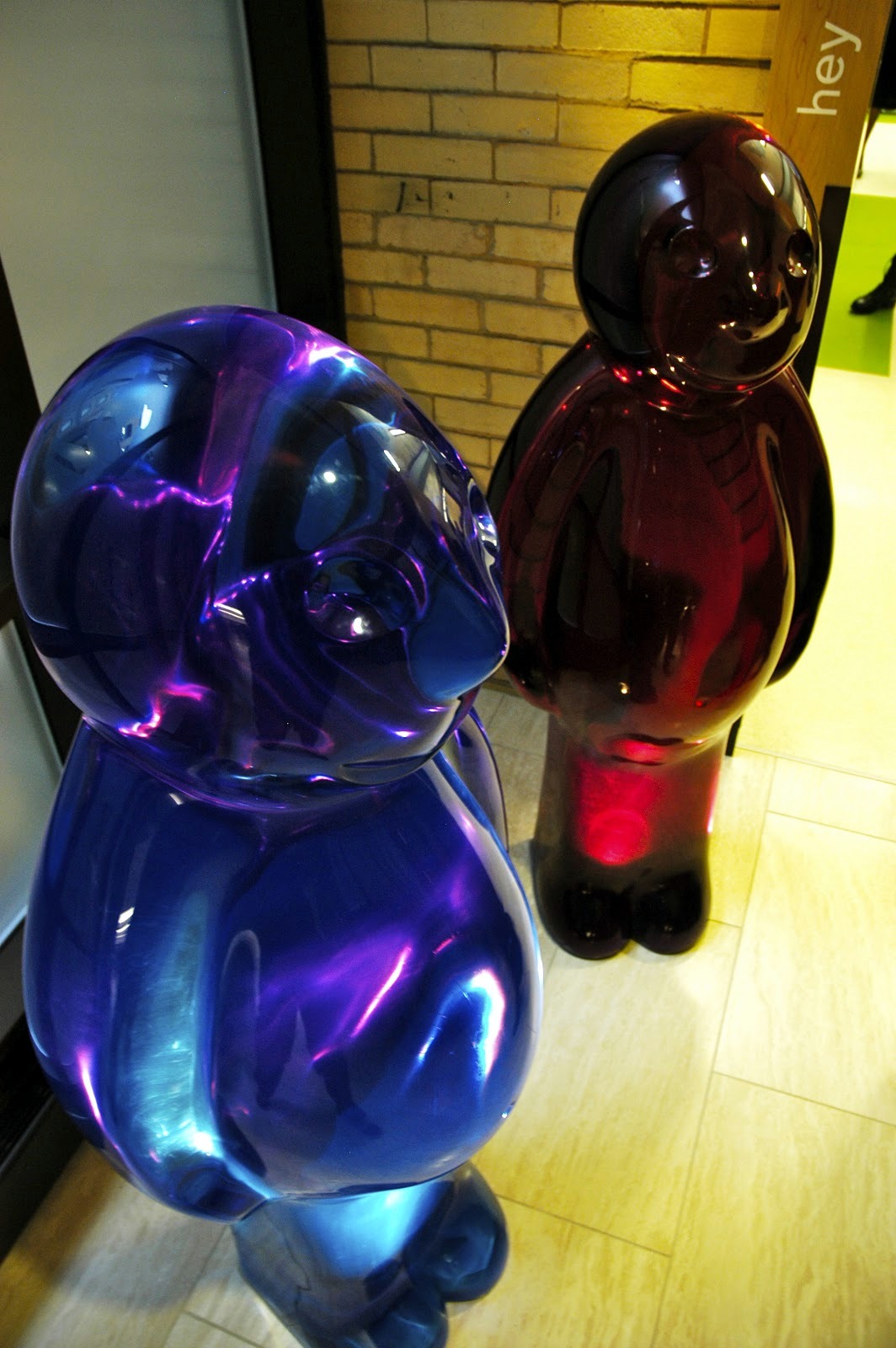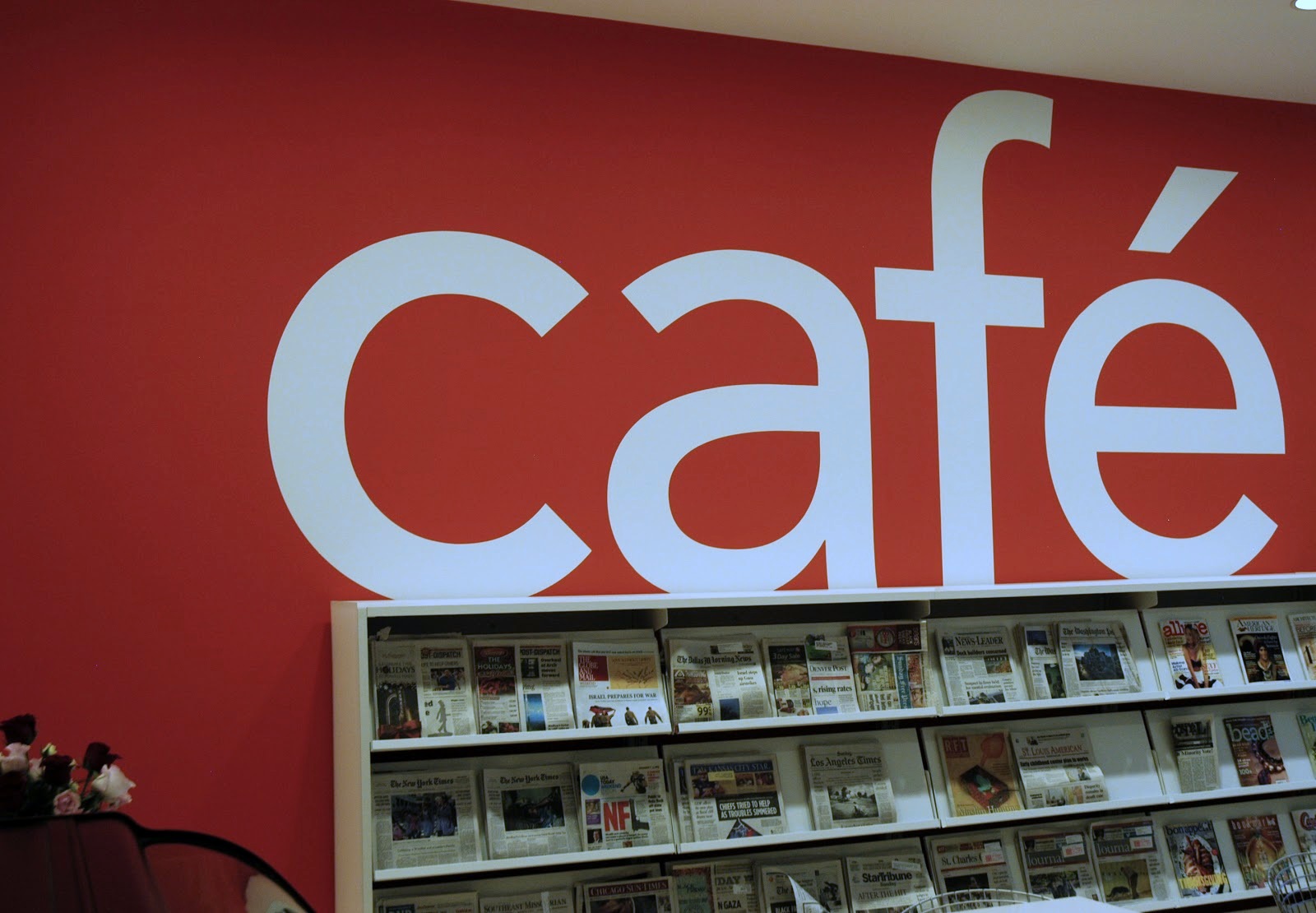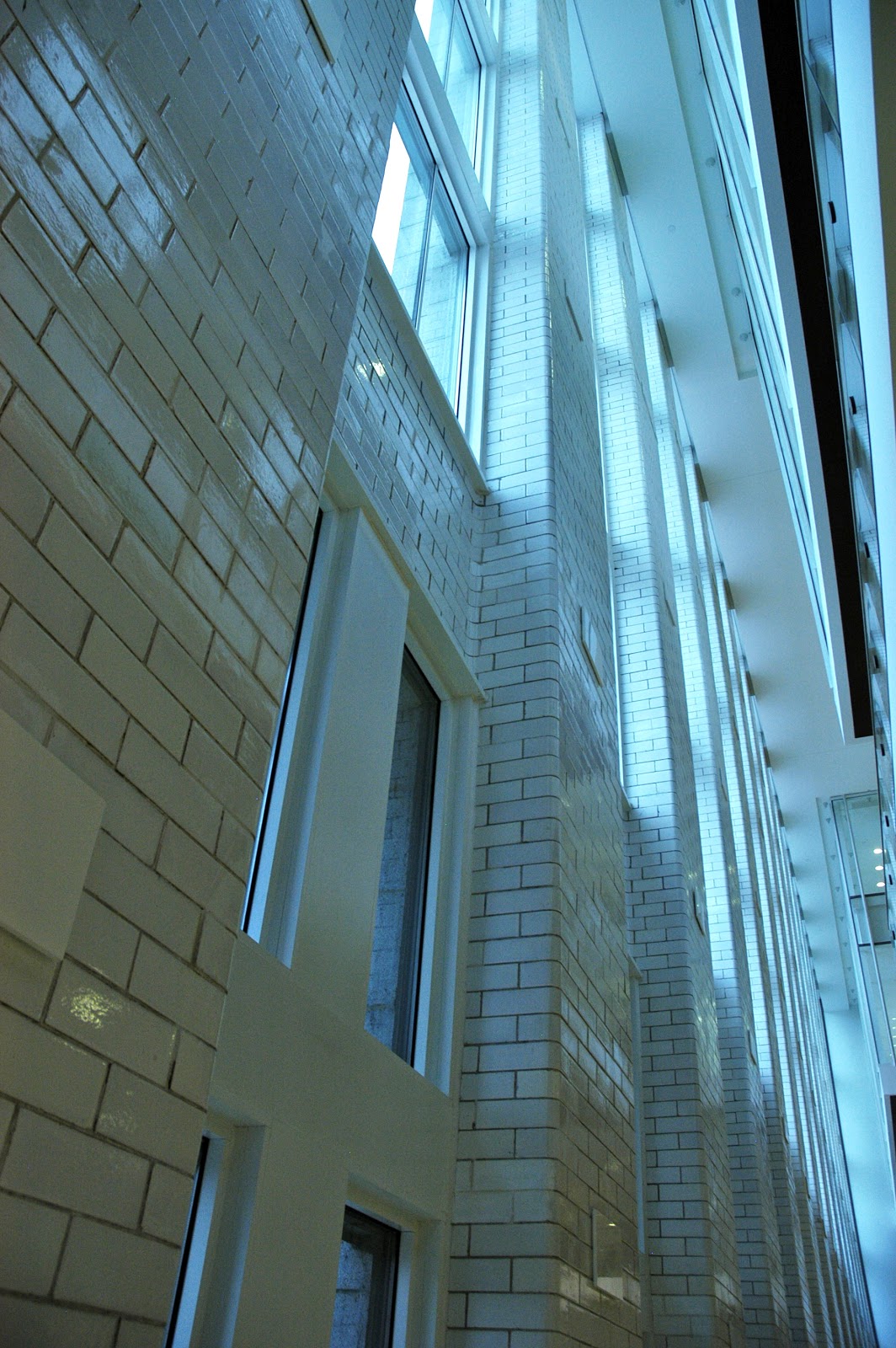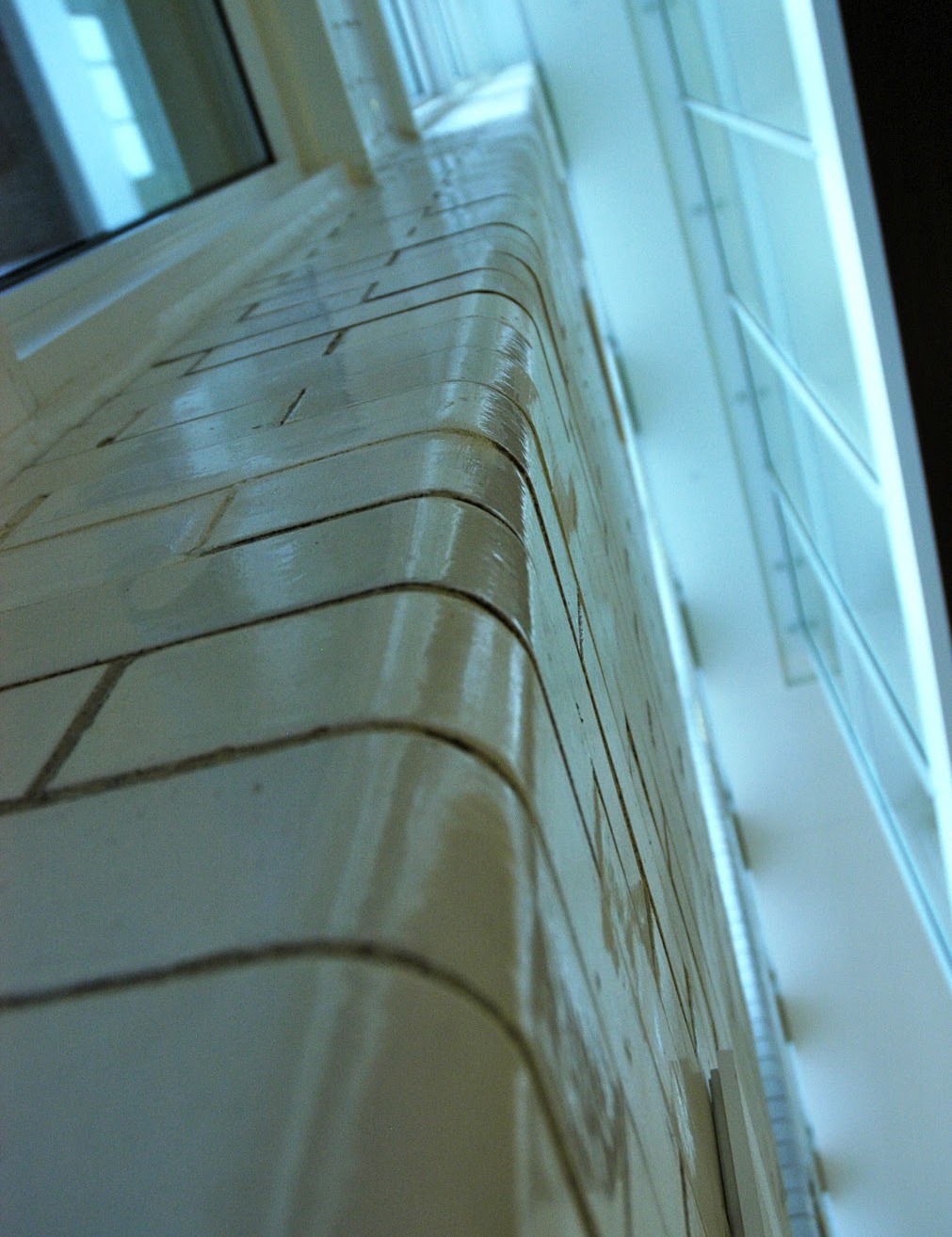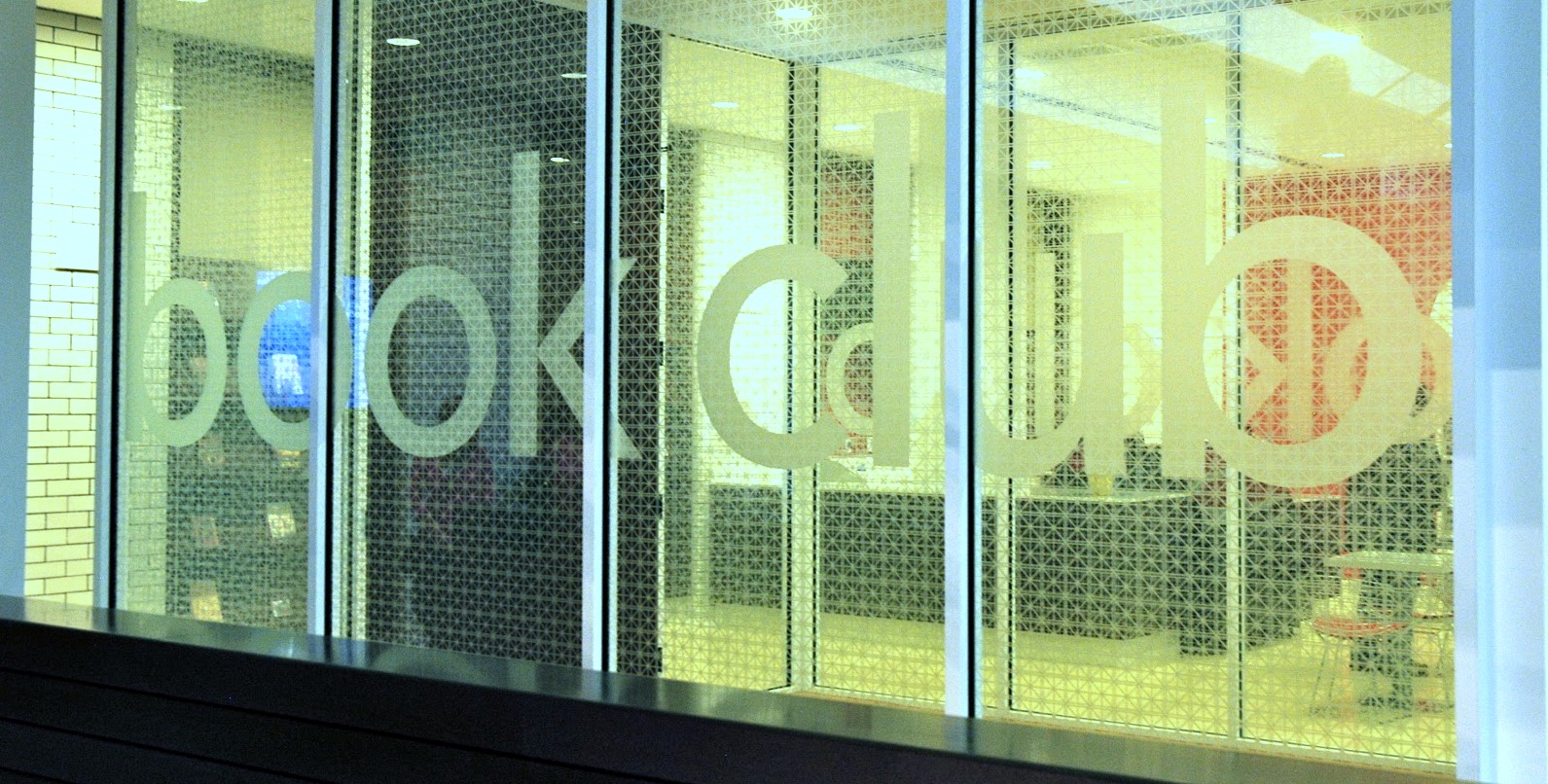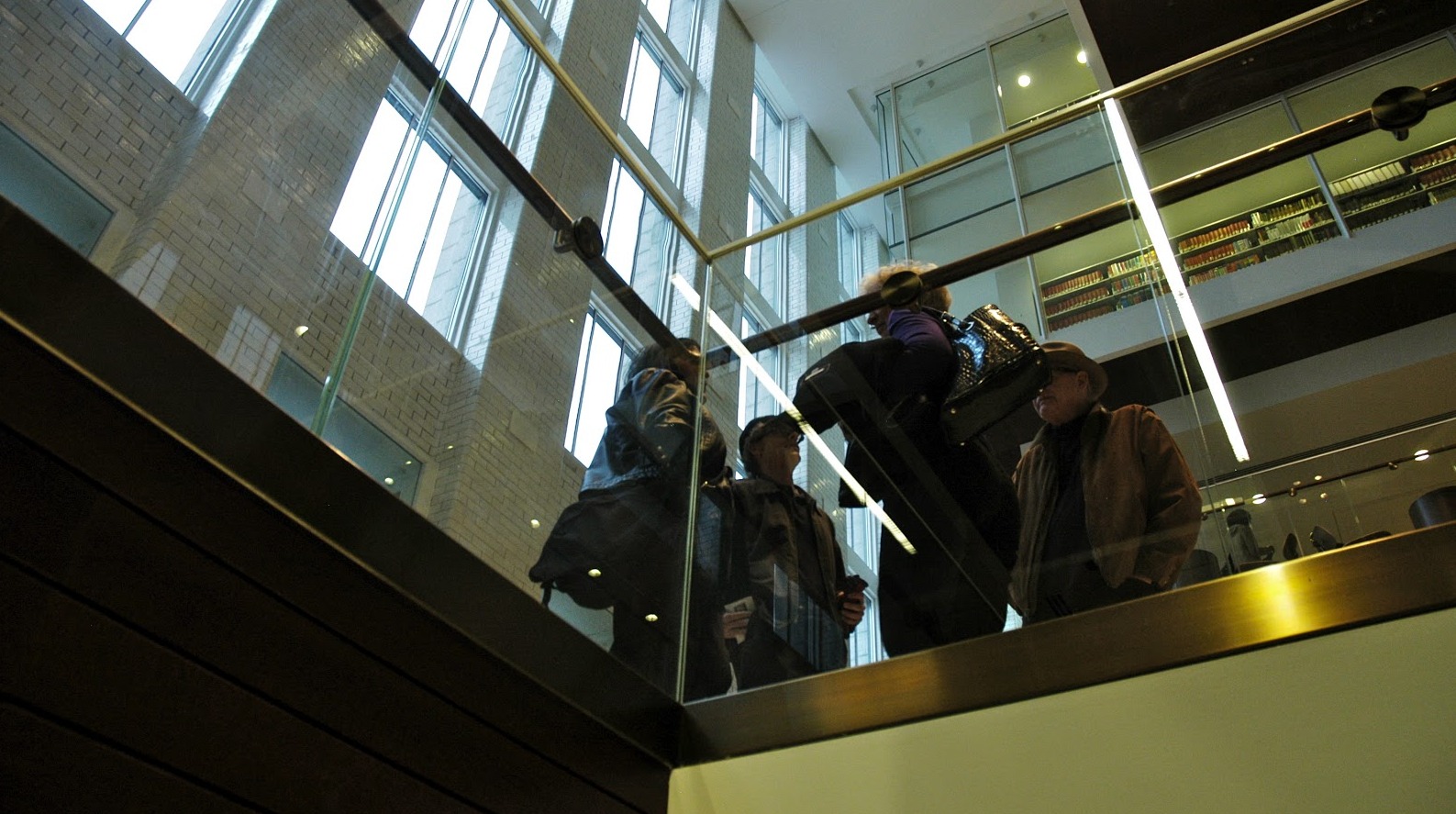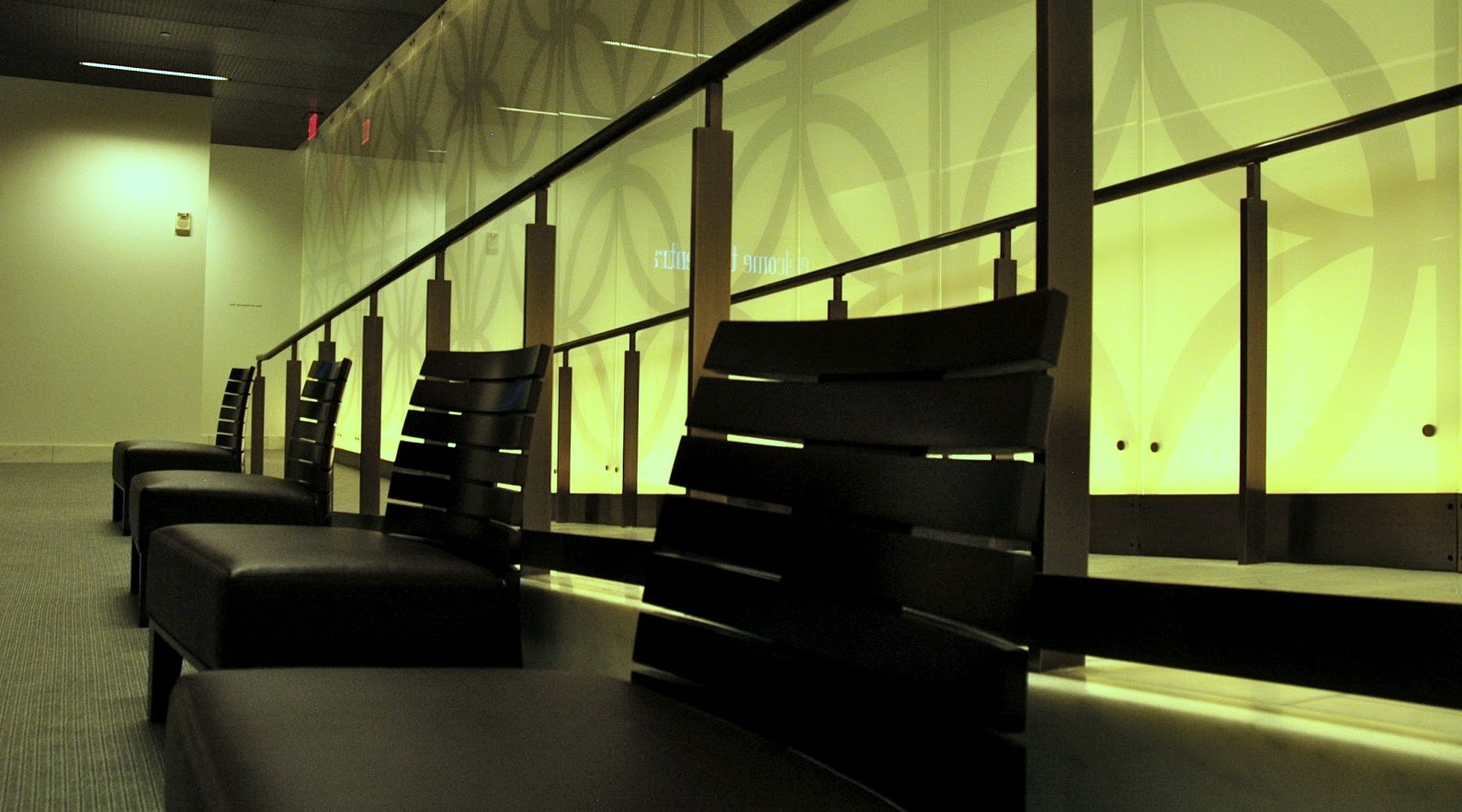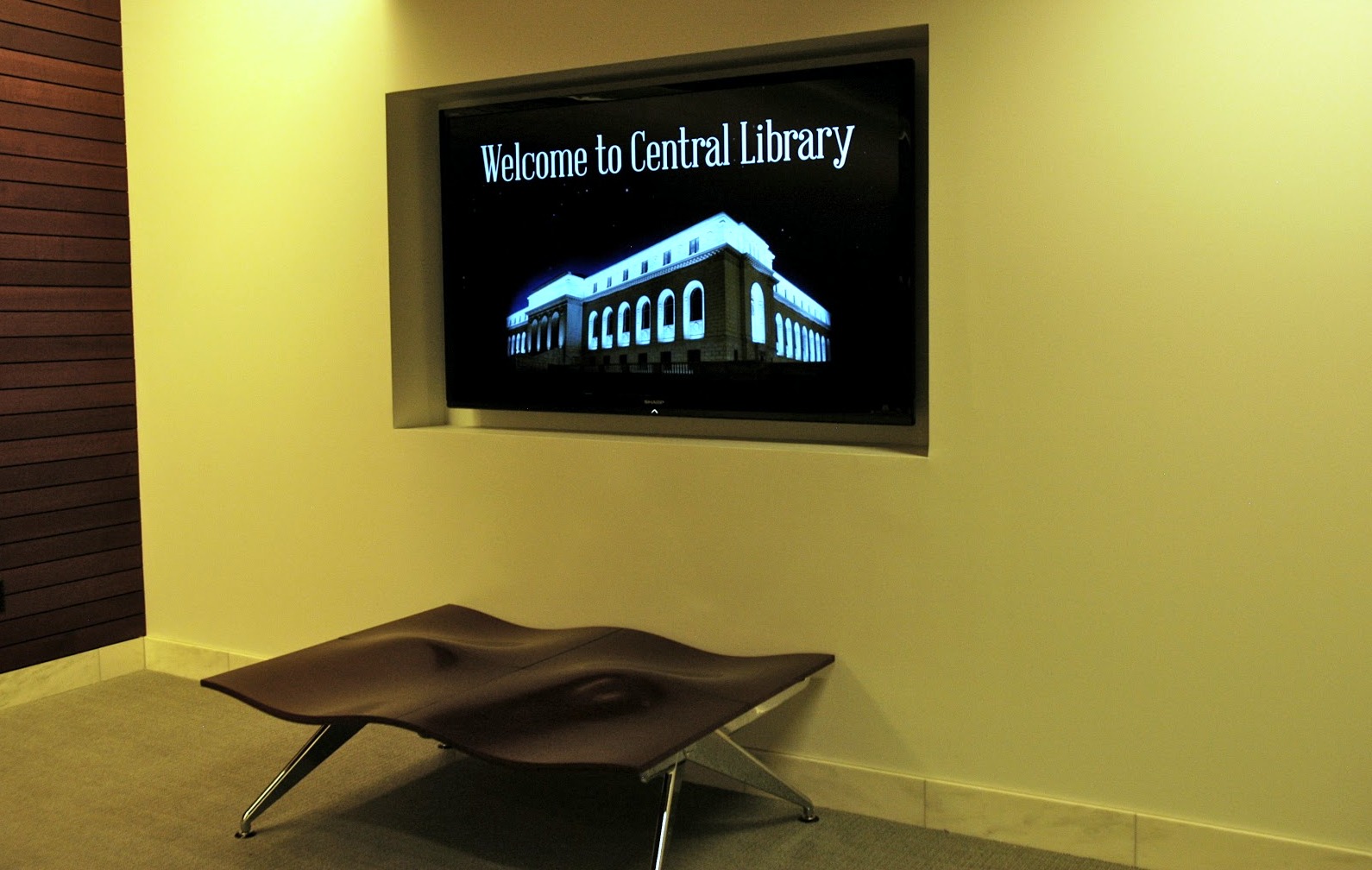 There is a new theatre as well: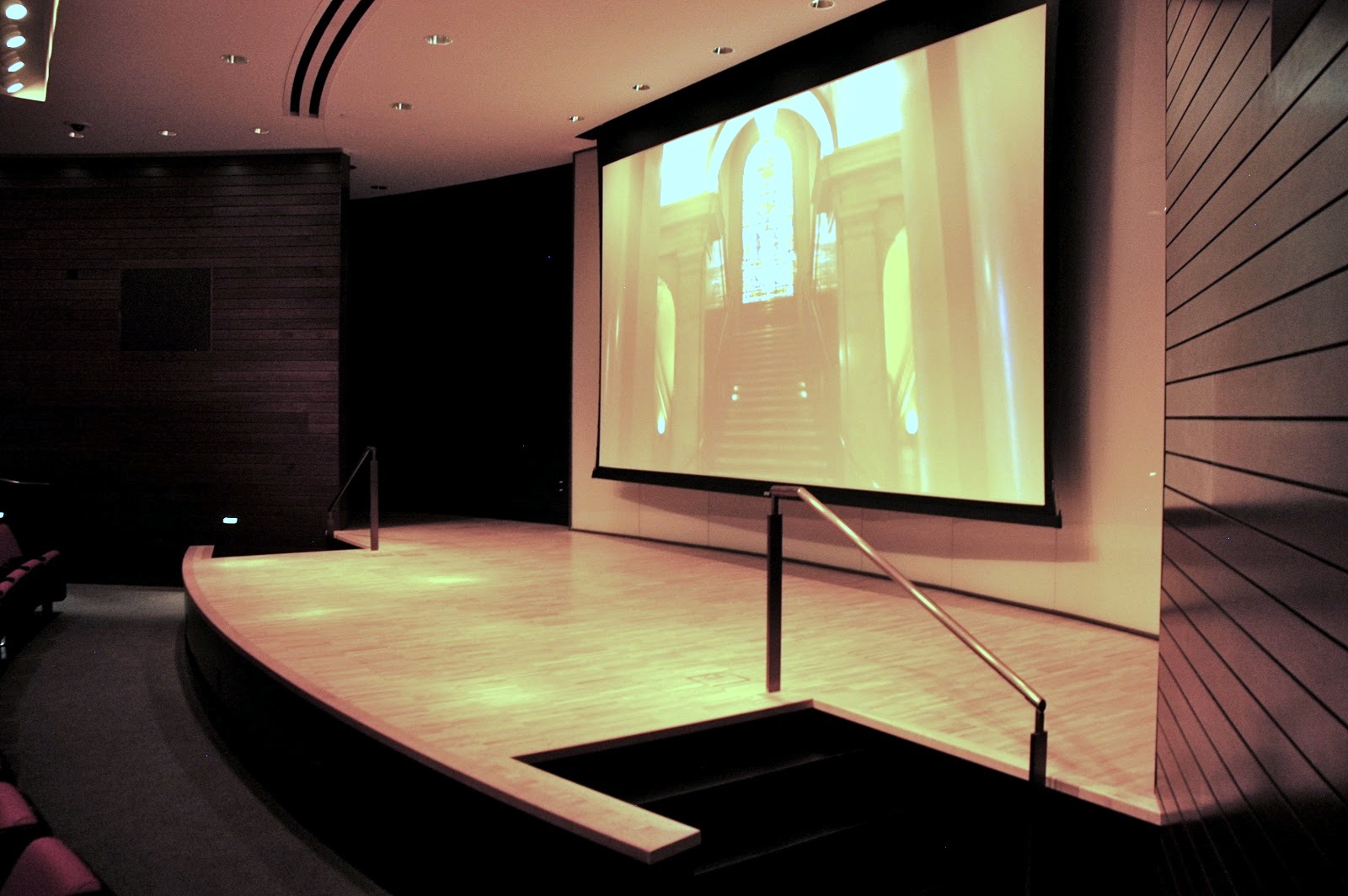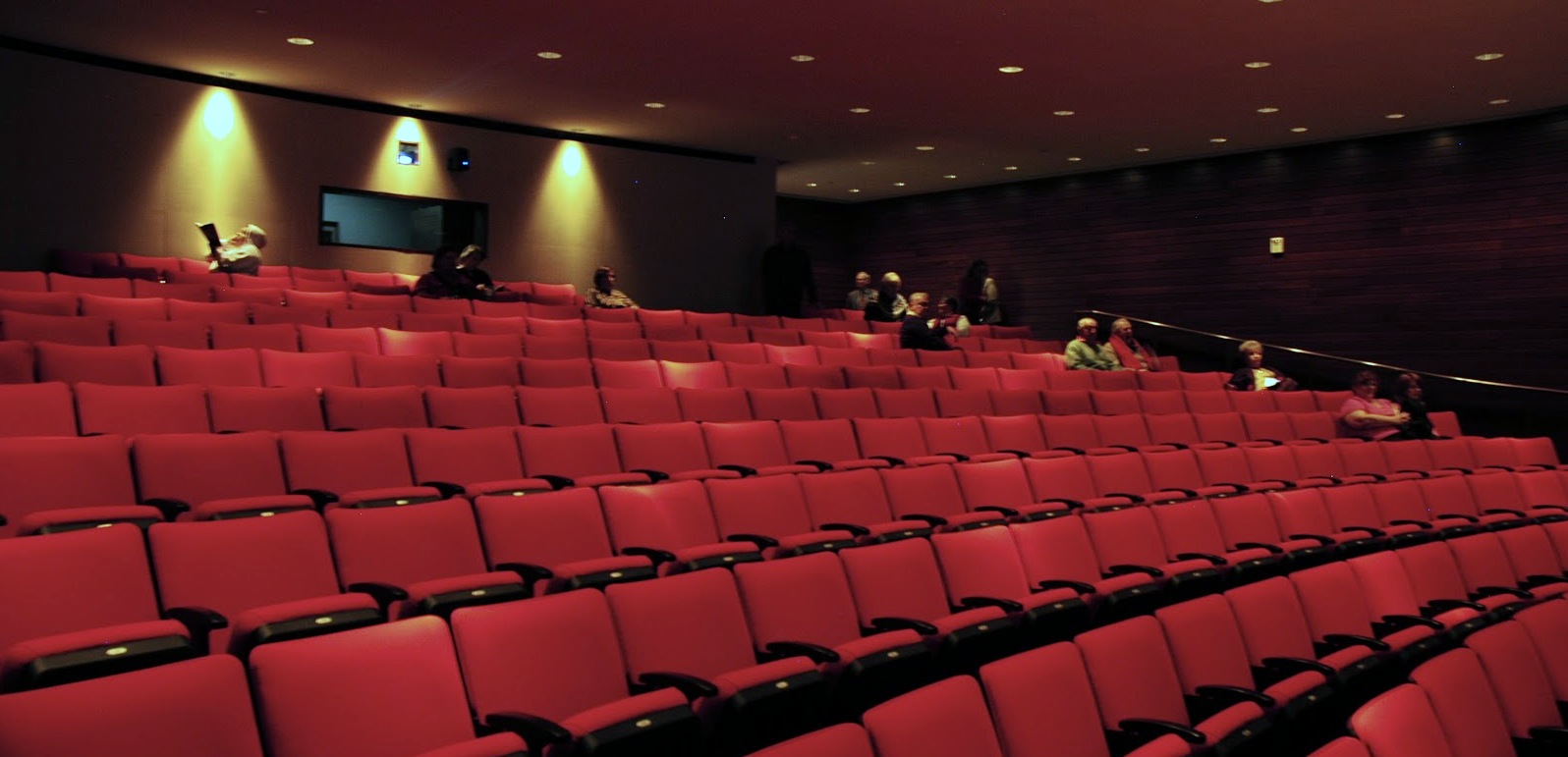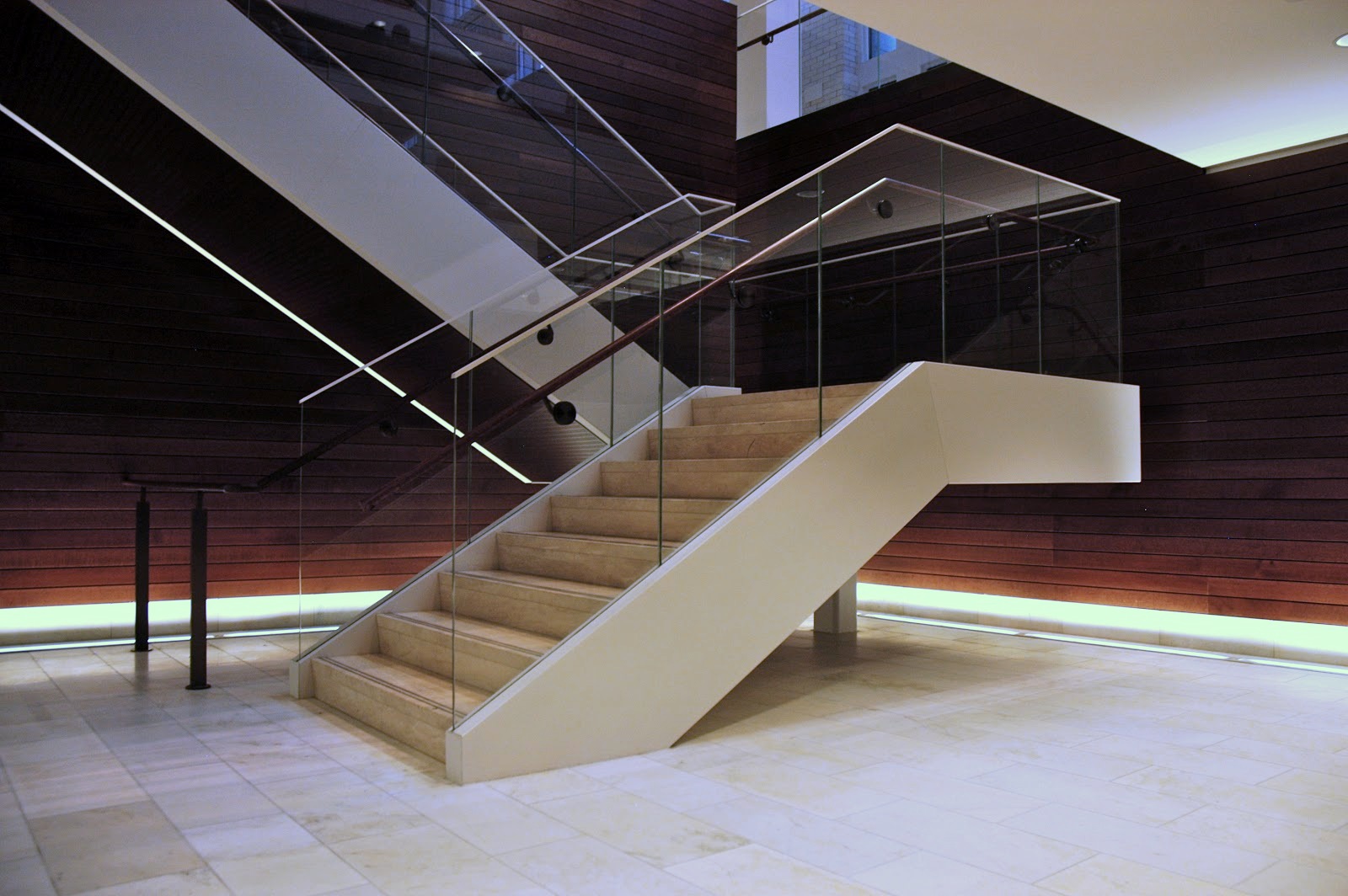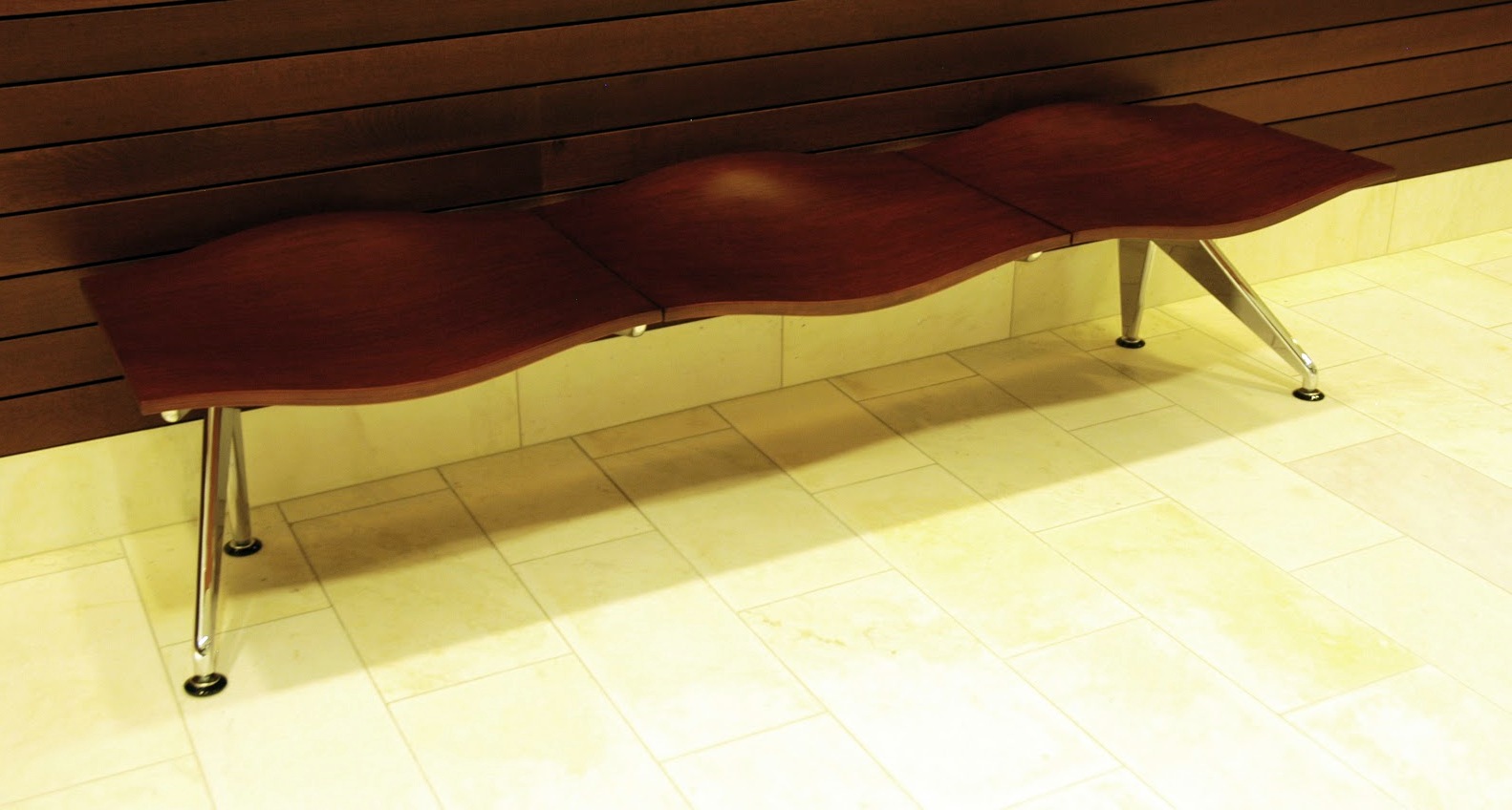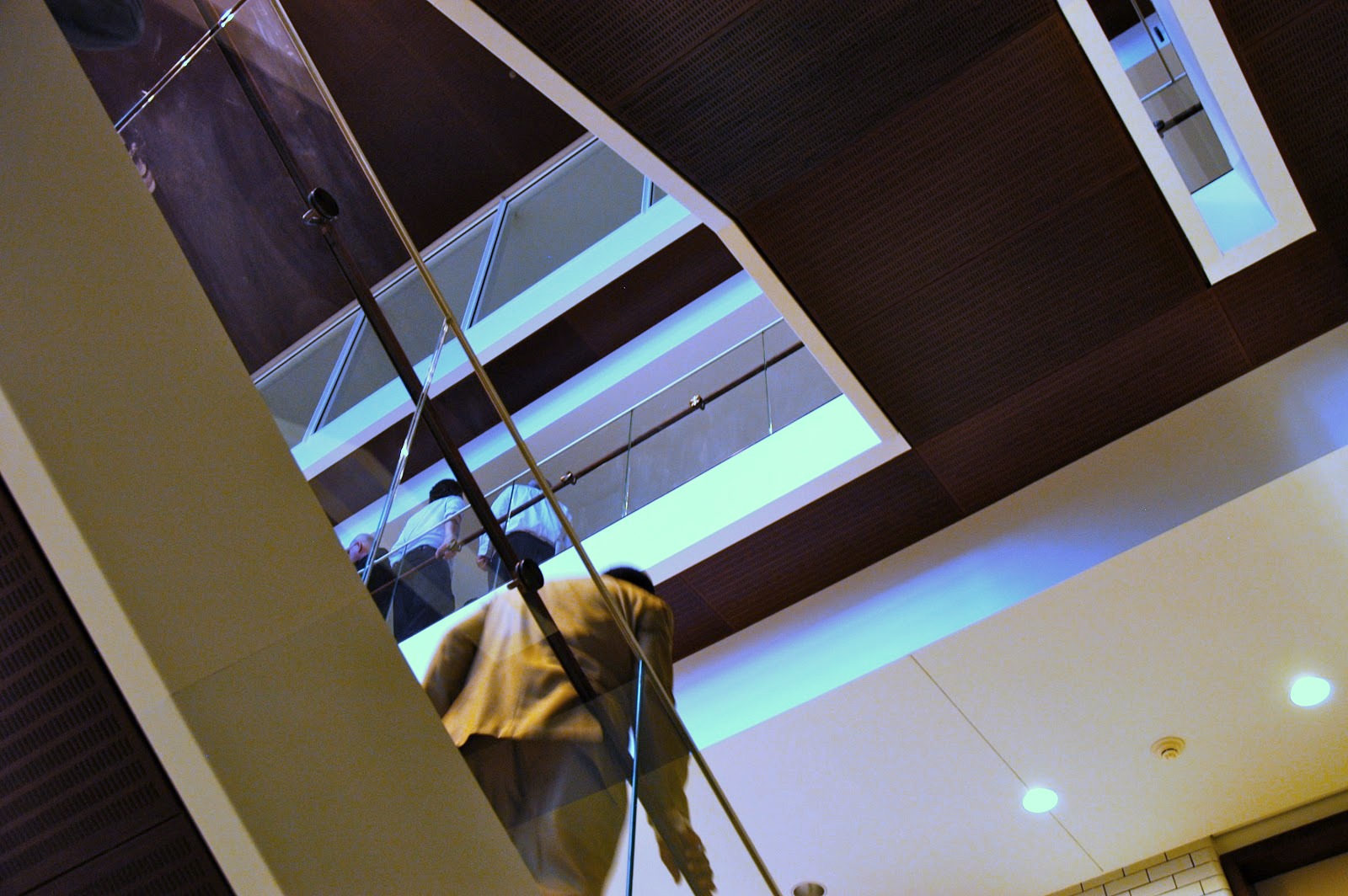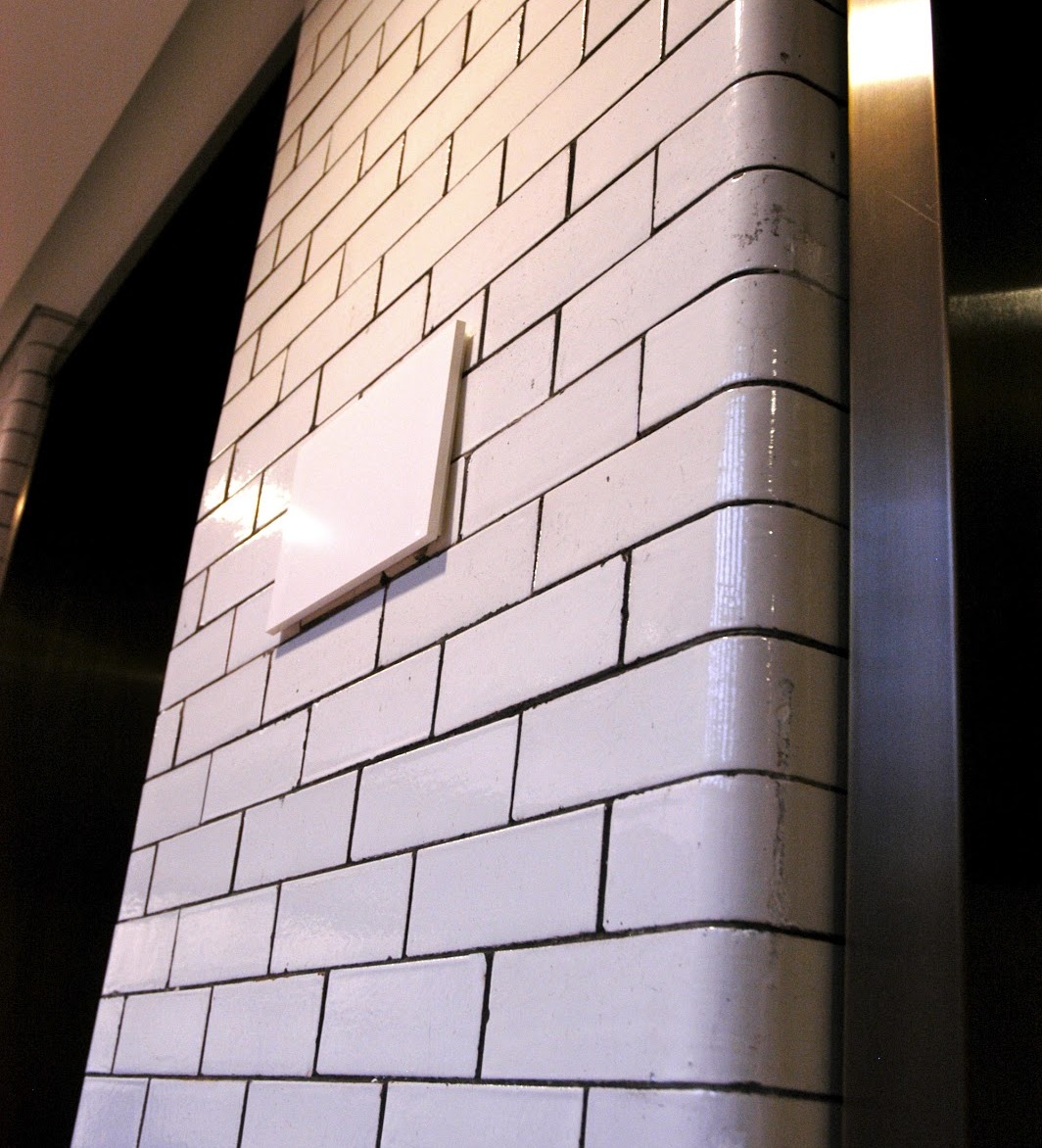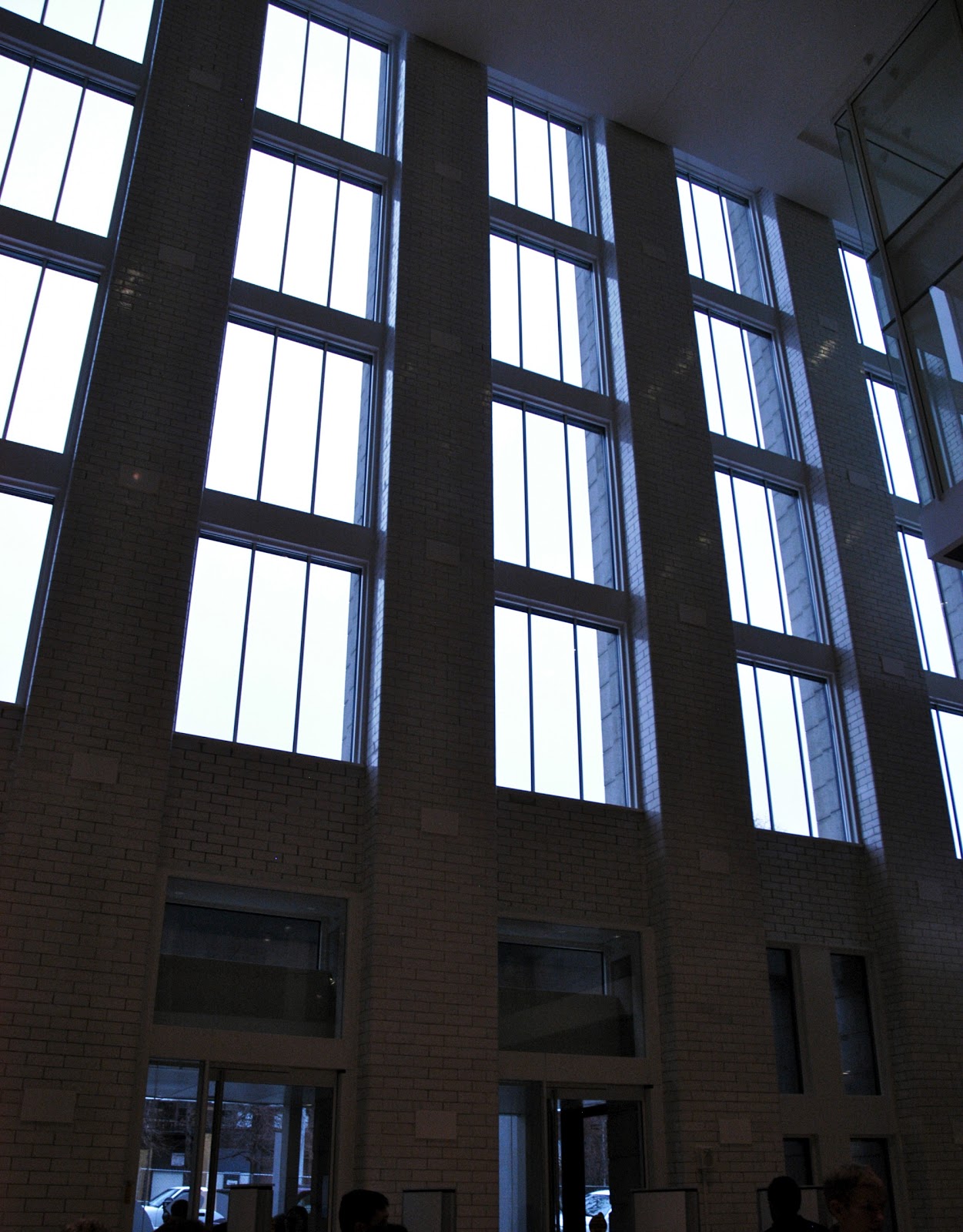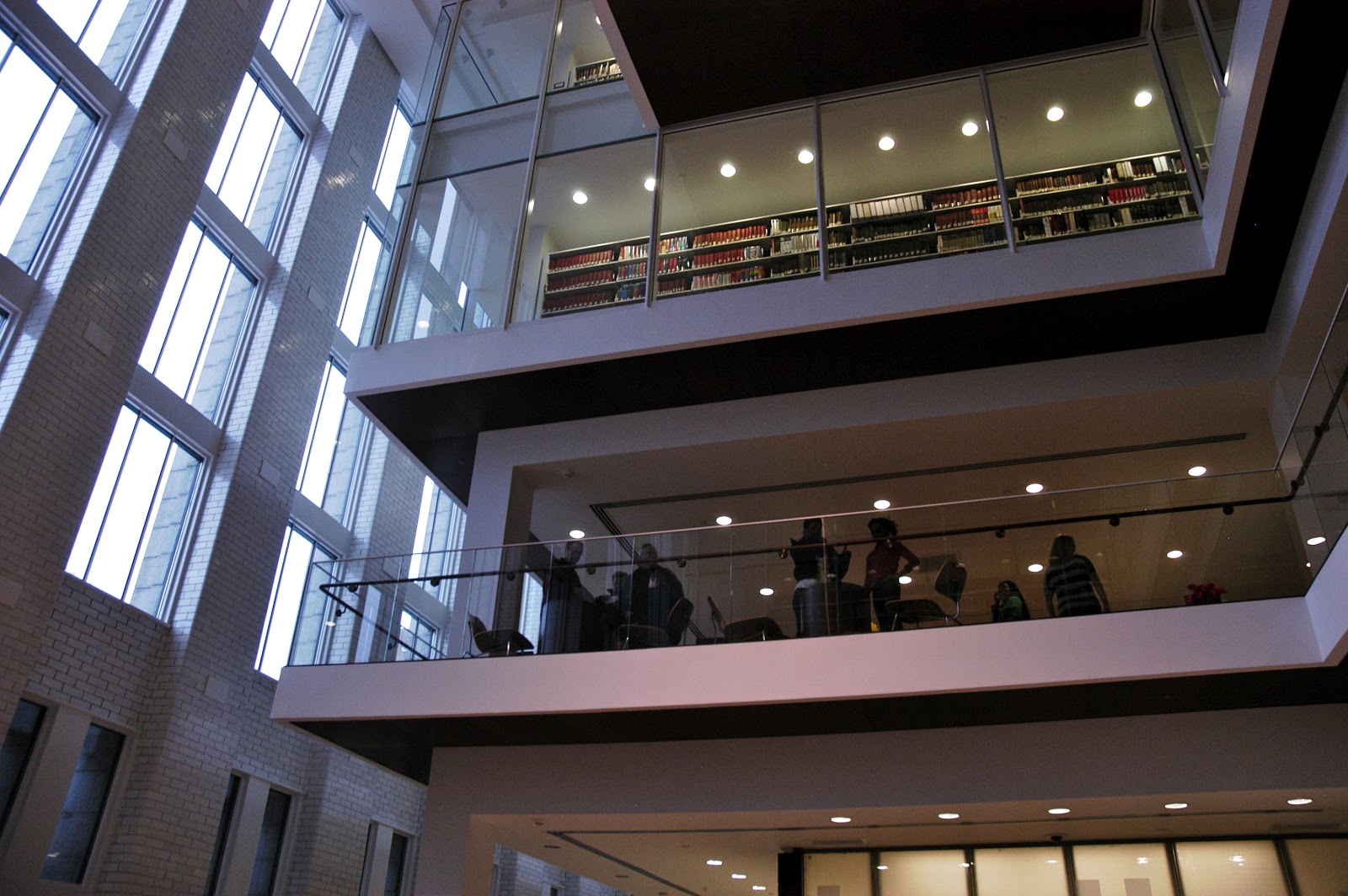 I love it here. I love St. Louis. This place is a work of art, go experience a St. Louis treasure: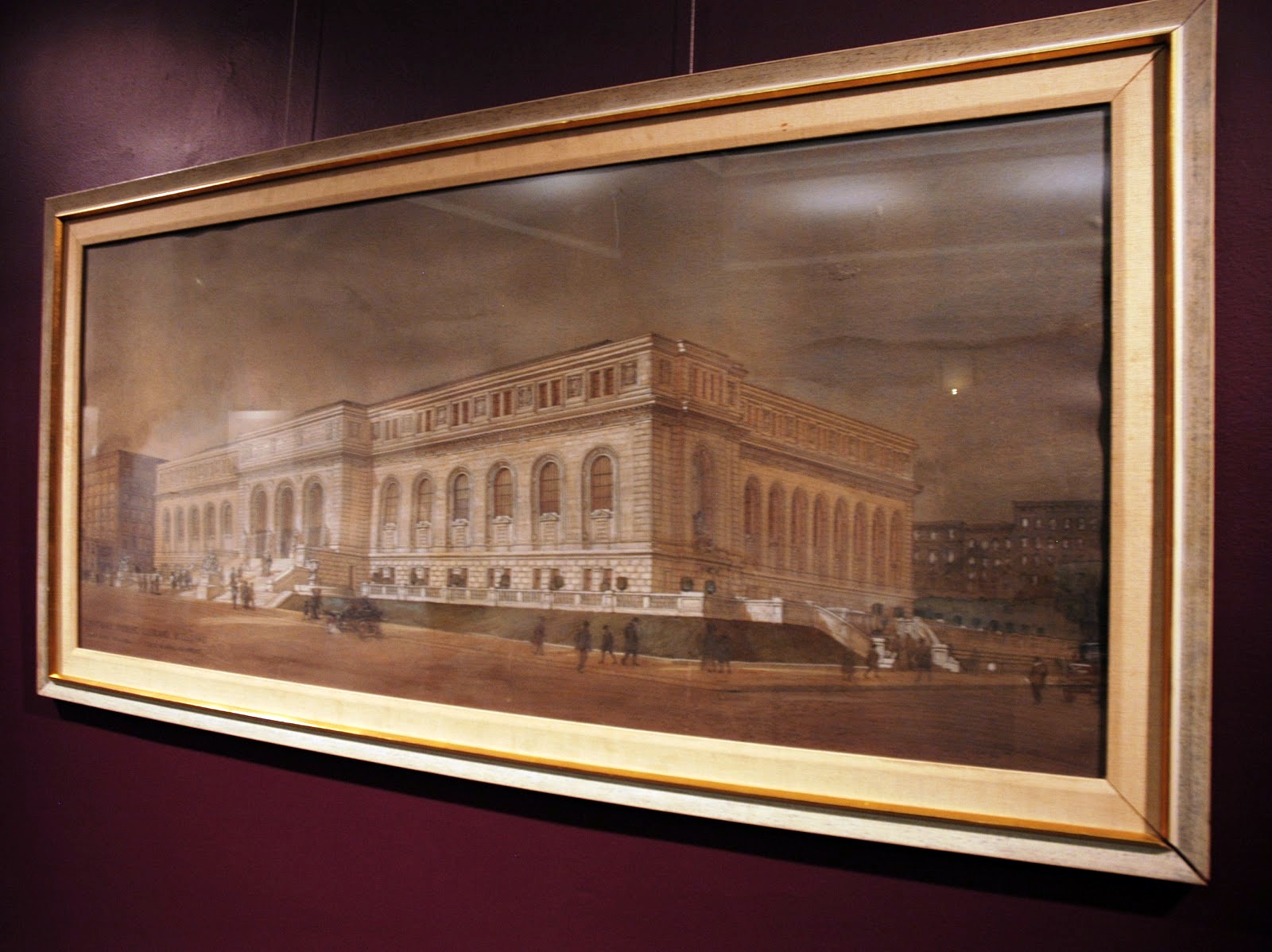 This post initially appeared on Mark's excellent St. Louis City Talk blog. He is the author of the 79 neighborhood guides appearing on nextSTL and his site.