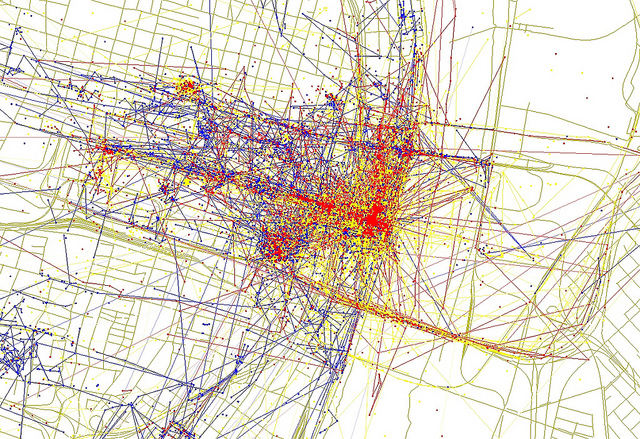 {downtown St. Louis – blue = photos by local, red = photos by tourists, yellow = likely tourist photos}
Eric Fishcer makes social maps – graphic depictions of cities and the world using social media and other data. His Geotaggers' World Atlas and Race and Ethnicity maps have nearly 1,000,000 views on the photo site Flickr. Here, we're looking at his Locals and Tourists map – an effort to show where, and by who, geotagged photos in St. Louis were taken. (click on last image to see larger map)
From Eric's Flickr page: Blue points on the map are pictures taken by locals (people who have taken pictures in this city dated over a range of a month or more). Red points are pictures taken by tourists (people who seem to be a local of a different city and who took pictures in this city for less than a month). Yellow points are pictures where it can't be determined whether or not the photographer was a tourist (because they haven't taken pictures anywhere for over a month). They are probably tourists but might just not post many pictures at all.
Looks about like we would expect? Downtown, and specifically the Arch and Gateway Mall dominate, with quite a few photos being taken at Busch Stadium and along Washington Avenue. Another popular perch for snapping pics is the Poplar Street Bridge. Let's hope those are taken from the passenger seat.
Farther afield, activity drops off dramatically while the Missouri Botanical Garden, the Zoo and Art Museum pose for a fair share of photos. Other easily identifiable concentrations include the Delmar Loop, Cathedral Basilica, Anhueser-Busch, Laumeier Sculpture Park and Grants Farm.
Any surprises or interesting takeaways?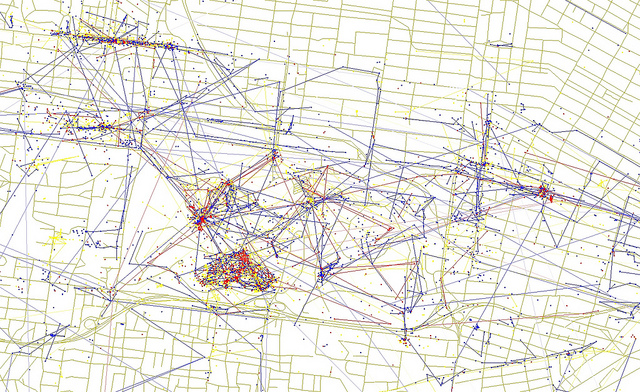 {Delmar Loop, Forest Park and Cathedral Basilica are all popular photo sites}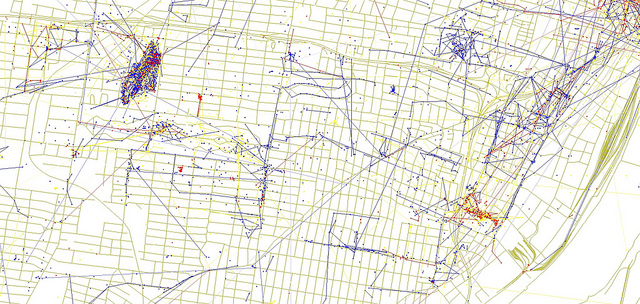 {MOBot, Lafayette Square, Soulard and Anheuser-Busch get their share of photos}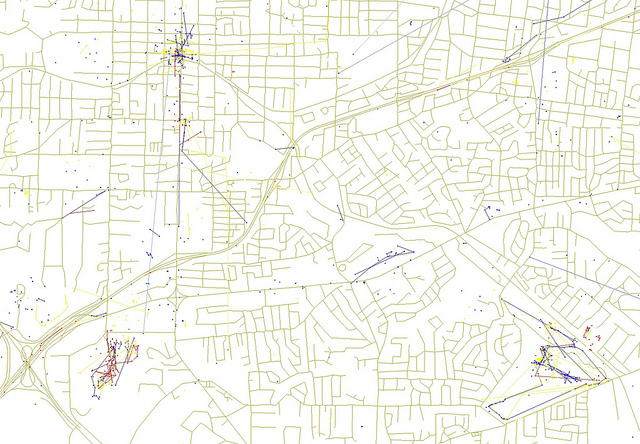 {southwest St. Louis County and Laumeier Sculpture Park and Grant's Farm}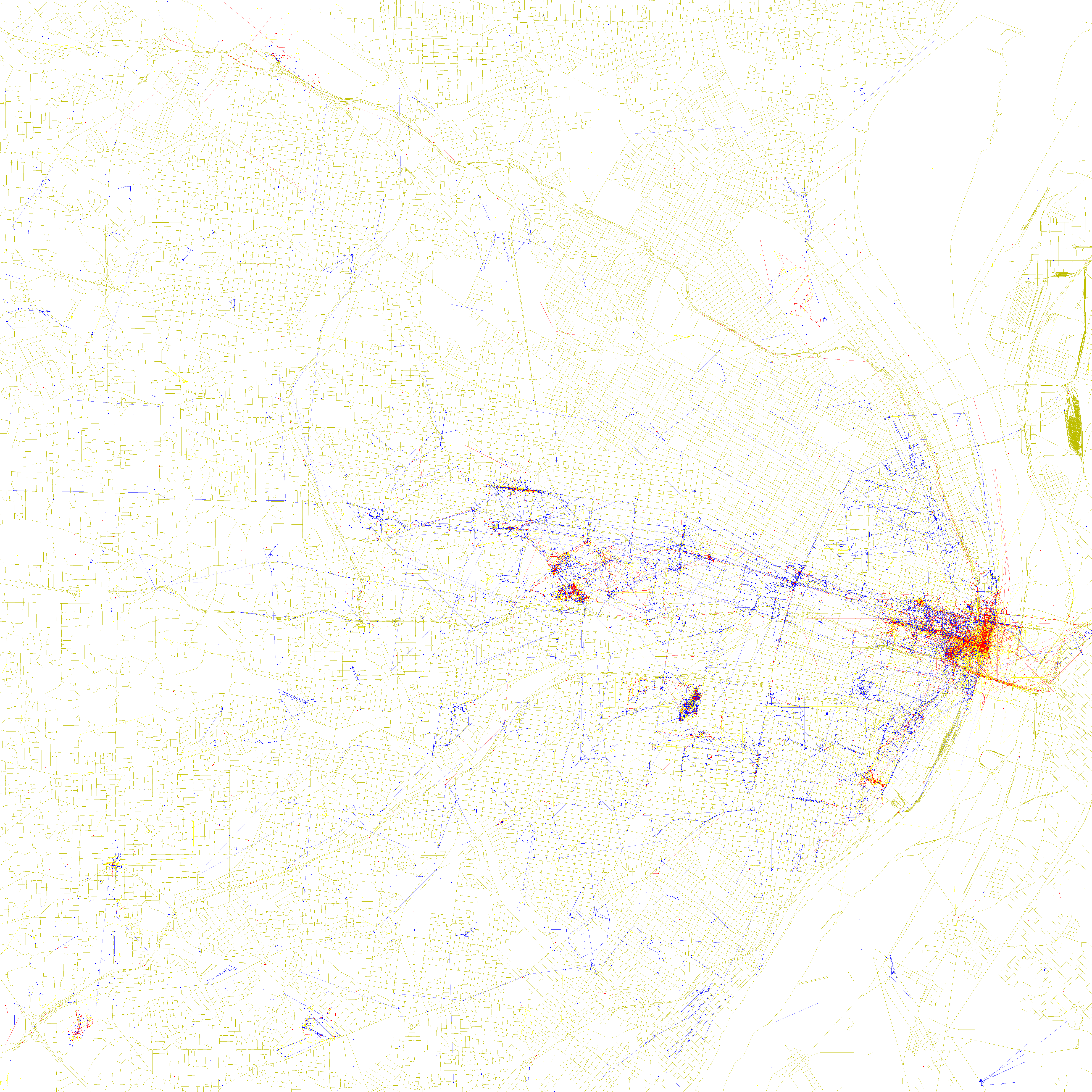 {image by Eric Fischer – click to view on his Flickr photostream}