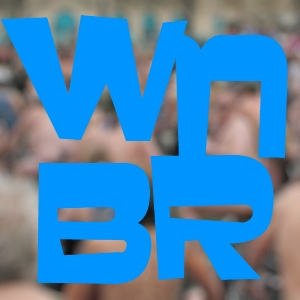 This Saturday marked the annual date of what's become a revealing event for St. Louis. An estimated 1,000 riders showed up to take in the city's sights while pedaling in various states of undress. The fifth World Naked Bike Ride in St. Louis was one of the largest of its type in the nation, following Chicago (1400), Philadelphia (2000), and Portland, a city that consistently breaks the record for largest WNBR turnout at 10,000 riders.

Ride coordinator Stephanie Co thought the event revealed something more than skin deep about St. Louis. "I think the overwhelming support and dramatic increase in our ridership reflects the rapidly growing cycling community here in St. Louis. Hopefully this ride will communicate that on a national level, marking St. Louis on the map as a bike-friendly city. And beyond that, I think the ride also shows that there is a deep appreciation for fun, quirky, and creative things here in St. Louis. Several riders commented they were surprised but proud of our city for pulling this off so well."
Didn't make it to the ride? Intriqued? Well, the RFT has a couple photo galleries of the event. Fair warning: not only are the galleries not safe for work, particpants simply had to be able to ride a bicycle, not be a "cyclist". While most are wearing some form of clothing, many are not. It's a celebration of all body types and every shape and size is present. Now that you know, visit the RFT galleries.
According to a WNBRSTL release, the ride made a 10 mile loop through St. Louis' busiest business districts, including South Grand, Cherokee, Soulard, Downtown, and Washington Avenue, Locust Business District, and Grand Center before ending in the Grove. Several businesses along the route took it upon their own to stage watching parties to support the riders. The ride drew crowds of all ages throughout the route cheering and supporting the ride. "Everywhere we went, we were greeted with smiles, laughter, cheers, high-fives, and at times stripping from onlookers who wanted to join in," Co said. "It's an incredibly fun event, whether you're riding or watching."

The clothing-optional bike ride is known for its dress code of "as bare as you dare"; riders came out in a spectrum of dress and undress. The ride functions to protest oil and car dependency, raise awareness of cyclist rights and vulnerability on the road, and advocate positive body image, as well as provide some creative spark and energy into the city.

St. Louis Metropolitan Police Department supported the ride, blocking traffic at key intersections. No arrests related to the ride were made. The next ride will take place in Summer 2013. Visit Wold Nake Bike Ride STL on Facebook.