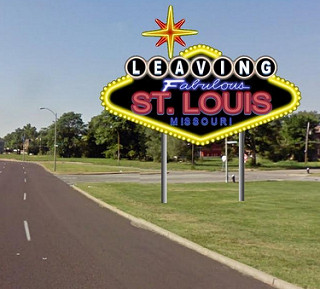 In the City of St. Louis, we're apparently no longer allowed to say that further population decline is bad news. "It just is," Jeff Rainford, chief of staff for St. Louis Mayor Francis Slay told the Post-Dispatch. His conclusion was prefaced by saying that the continued exodus "is not good news or bad news". The latest Census estimates a city of 318,069, down from 319,294 counted in 2010. Clearly the city no longer wants to own its decline, but more than just being quotable, the latest comments may show a city in less of a knee-jerk stance regarding notoriously inaccurate population estimates. Rainford says his quote was meant to address the estimated decline not being statistically significant. We won't have another official count until 2020, but one computer program estimates a bigger loss, 6,000 since 2010.
Smartly, the city has decided to no longer challenge those estimates. Fighting hard through the 2000s to claim the city was growing, Census estimates were routinely challenged, and raised. The city desperately wanted to believe it was growing for the first time in half a century. They hoped the 348,189 count in 2000 represented a low water mark for the city that once reached more than 850,000 residents. That hope evaporated when the 2010 number revealed not growth, but another 29,000 people choosing to leave.
The lingering economic downturn has made people less mobile, perhaps unable to find new work, or sell their homes. Is there reason to be believe that when economic prosperity returns that the exodus won't continue? The city's rate of decline has lessened, as has the rate of population growth in St. Charles County. The P-D reports Rainford as "convinced that once the housing market gets back on its feet, the influx of empty nesters who were making their way into the city from the suburbs will begin again." Yet, whatever influx may have been happening, and there certainly are people seeking a more urban lifestyle in St. Louis, was more than offset by those leaving.
How is that trend going to change? Is the City of St. Louis to become a hamlet of empty nesters and young professionals without children? A place where people go to sporting events, or visit the zoo and little else? We're very nearly at that point now, aren't we? We like to look at the Central West End, Soulard and Lafayette Square as shining examples of revitalized neighborhoods and ignore the city, the places that most people only see on TV with police tape strung between trees. In other areas, we bulldoze entire neighborhoods for parking, or a new healthcare facility. Last decade, investment is some parts of the city created the illusion of growth. The highly visible downtown residential community increased by 359%.
If you're looking for good news, there is some. The Brookings Institution estimated that from 2008 to 2010, on average, 870 more people ages 25-34 came to the St. Louis area than left it (but are they choosing the city?). New charter schools continue to open in the city, giving parents more options. Historic renovation continues to reclaim some of the city's historic legacy. Recently, several city wards elected to become preservation review districts, a heritage streetcar is being built in the Loop straddling University City and the City of St. Louis, a new city ordinance requires bicycle parking for significant new developments.
But what's the explanation given by the city? "…the city wants to grow, (Rainford) said, but it will not until there is a better choice of quality schools." That's a big chunk to bite off. Do we simply assume the city will continue to lose residents unless and until the schools improve? How much would the public schools need to improve to keep residents and attract new? What about crime and safety, walkable neighborhoods, transit and other issues? Is it ultimately smart for the city to focus its political power on schools as the bogeyman of decline?
If initial estimates are to be believed, it appears that St. Louis is in for another decade of population loss. How can the cycle be broken and how important is it that it is? And as serious as the issue is in the city, St. Louis County and its 90 municipalities continue to lose residents as well. Perhaps bulldozing neighborhoods for a tax subsidized Menards isn't the path to growth? With nearly 1M residents, the fortunes of the County and its ability and willingness to address decline may hold the key to the future of the St. Louis region.
While St. Charles County seems content to continue its growth as the expense of other counties in the region, St. Louis County lost residents over the past decade for the first time in its history. The drop so far has been small, an estimated 262 people over the past two years. St. Louis County planning director Glenn Powers offers another view of the issue, "For a long time, our growth motored along based on our growth outward, the sprawl farther into the county. Really, that chapter kind of ended, and now we have to look inward to our older areas to refresh them, redevelop them, to make them attractive living environments for old and new homebuyers," Powers told the P-D. Lori Fiegel, the county's comprehensive planning manager added, "If we continue to keep everything the same, what is the trajectory? Well, we're not going to grow."
The county's problem is clearly on a different scale than the city's, and developing any kind of comprehensive strategy to address population decline seems unlikely to say the least for a county of 90 municipalities. And the rhetoric of growth is a mismatch with reality. So far, some of the most prosperous towns have addressed growth concerns with demolition and de-densification. The solution seems to be: give people more big box store options a place to park their car and we'll be OK (see Kirkwood, Clayton, Richmond Heights). Given the complexity of obstacles in the county, perhaps the City of St. Louis will emerge with a comparative advantage despite itself.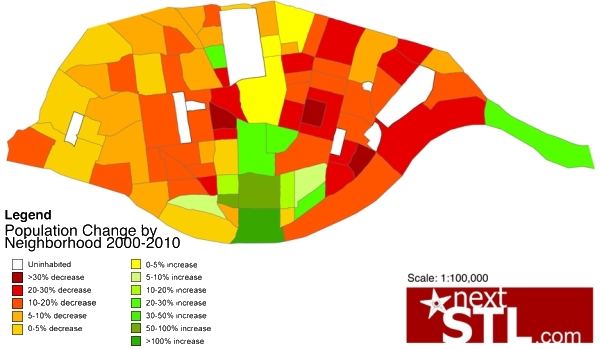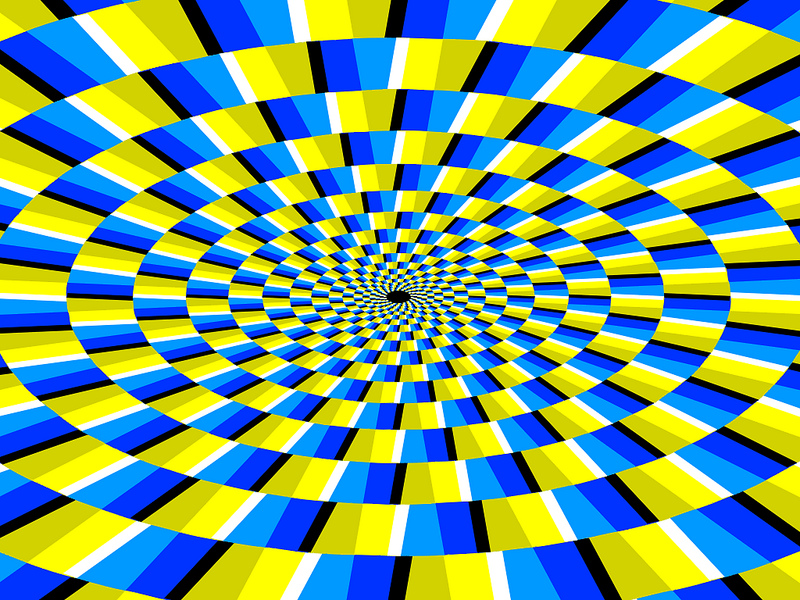 {population growth in St. Louis has been an illusion for more than a decade – just not as fun as this one}