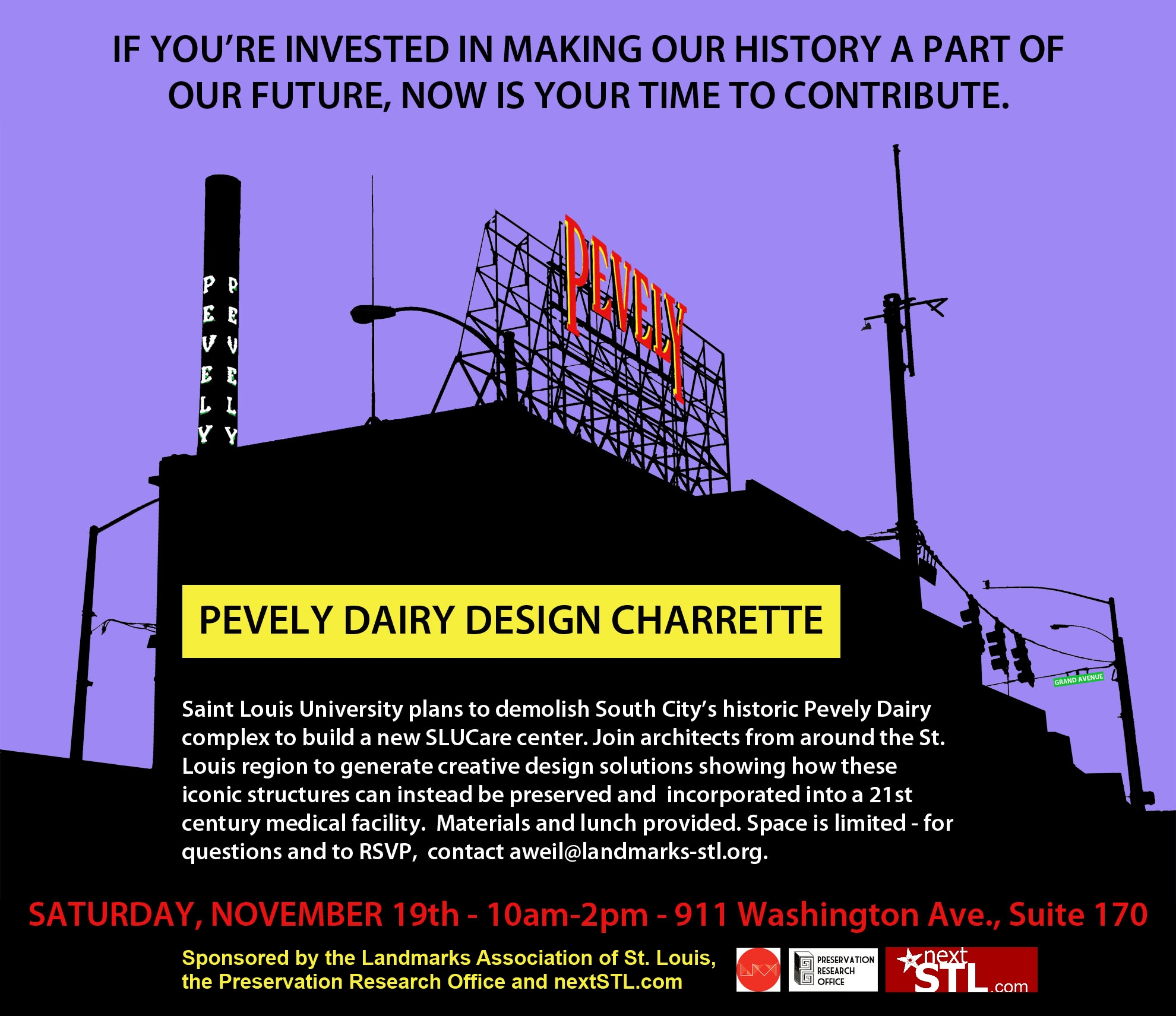 The urban design challenges in St. Louis often deserve more than a blog post. More than an academic exercise, a charrette allows for and encourages community input to consider varied and diverse solutions. This coming Saturday, we invite you to join Landmarks Association of St. Louis, the Preservation Research Office and nextSTL to focus on the future of the Pevely Dairy complex. Professional, amateur designers and the general public is invited to participate in an open, group design exercise to develop creative alternatives to demolition.
If you haven't been following, the National Register of Historic Places designated Pevely Dairly complex was long believed to be on its way to residential conversion. Rick Yackey and Bruce Development had the property under contract with an asking price of $5.9M when a fire destroyed one of the larger buildings in 2009. They eventually bought the building in April, 2010 for $2.2M. Redevelopment plans for 165 market-rate apartments and retail were announced and a rendering released.
The plan fell through and St. Louis University purchased the property earlier this year for an undisclosed amount and made no public statement regarding its future. The university has now applied for a demolition permit, which is set to be reviewed at the city's Preservation Board November 28. The Saint Louis University student paper has now penned an editorial calling for the conversion of Pevely into student housing. Read the previous nextSTL story here: St. Louis University Seeks Demolition of Historic Pevely Complex
Creative and successful creative reuse of historic landmark buildings in St. Louis isn't difficult to find. Whether, a school converted to apartments, a commercial building-now a boutique hotel, the Old Post Office-now offices, classrooms and more, reuse of historic structures has been successful time and time again in the city.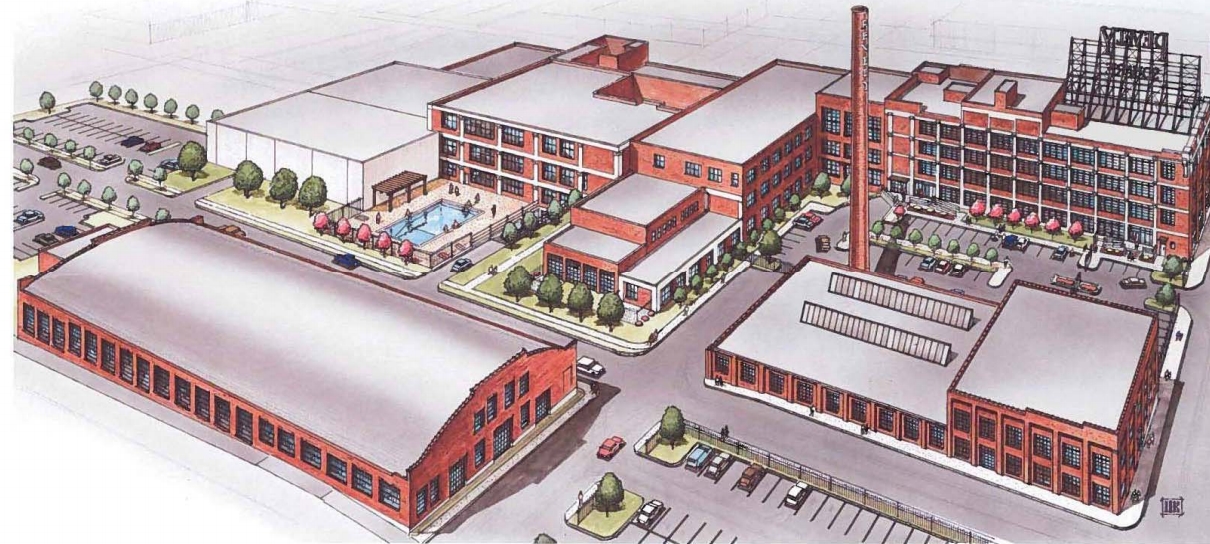 {rendering of one-time plan for 165 market-rate apartments catering to SLU students}