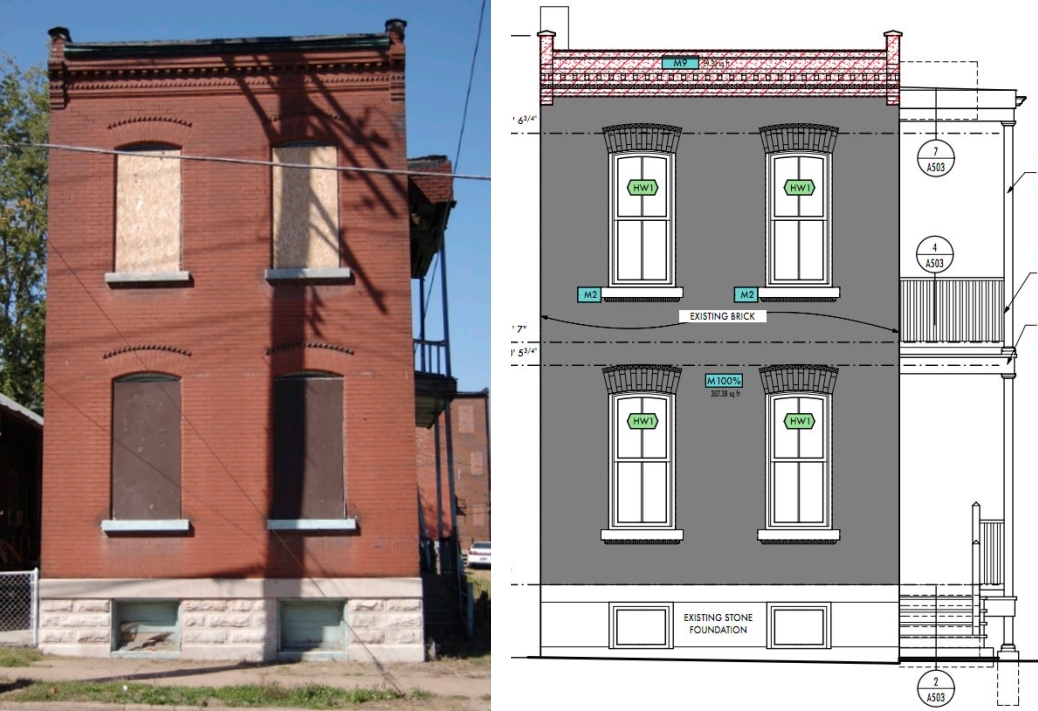 Rather quietly on the north side of St. Louis, a red brick phoenix is rising. On scattered lots roughly centered on Hyde Park, buildings just short of falling to a strong wind are coming back. The improbably reuse highlights three significant storylines in the City of St. Louis: even the most dilapidated historic buildings have enough integrity and substance to be reused, there is demand for historic renovated buildings, and the use of low-income and historic tax credits are essential to the city's future.
The project includes 50 total units in 26 buildings located on Destrehan, Garden, Mallingckrodt, Blair, Salisbury, Newhouse, 21st and 25th Streets. The largest single building is the former Eliot School, designed by William B. Ittner. ND&S Management Company is handling property management, Garen Miller is the project architect and the developer is Better Living Communities, a project of Bethlehem Lutheran Church. Miller has previously worked on the P.W. Shoe Lofts and other projects.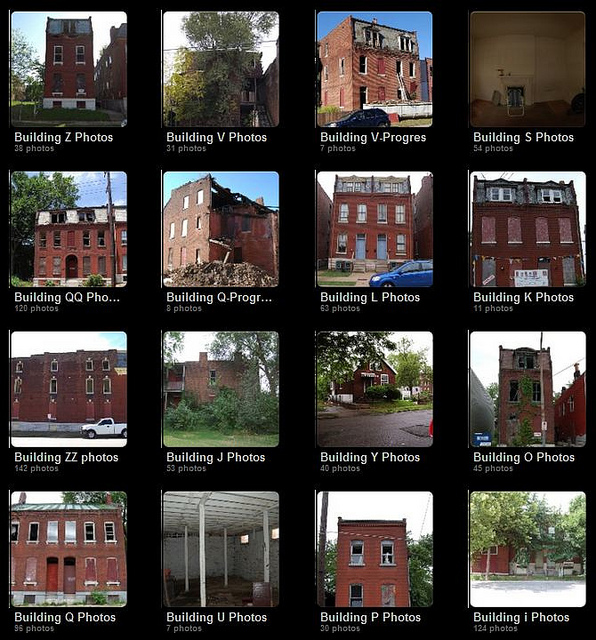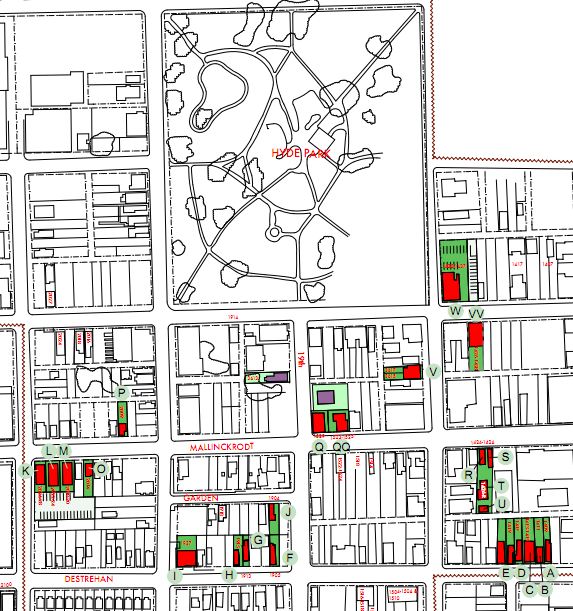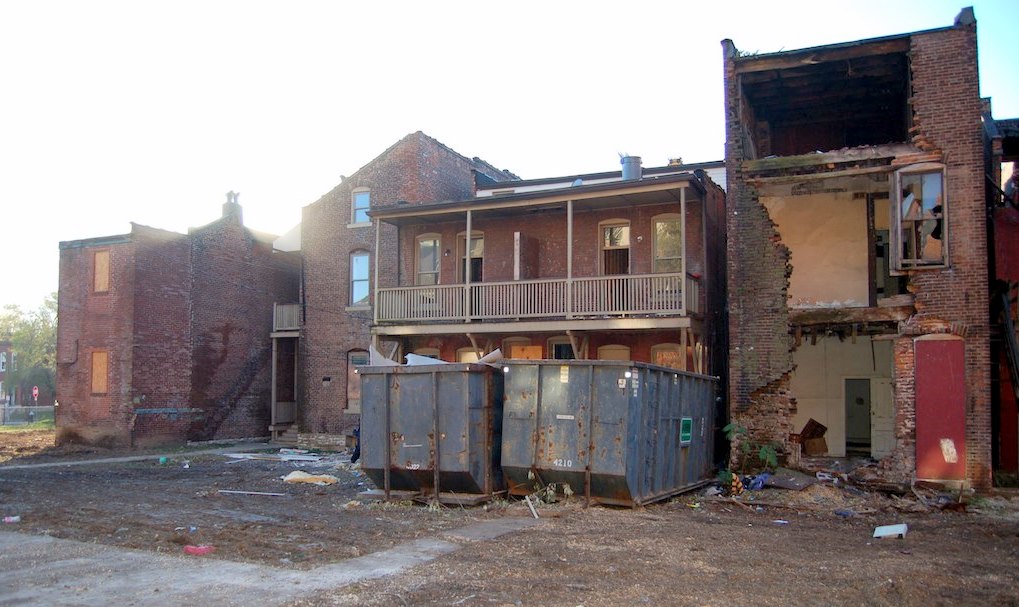 The project website contains individual building documents and more, but is short on a project narrative. If you want to understand the incredible work being undertaken in this corner of the City of St. Louis, it's best to take a look at the extensive project photo gallery.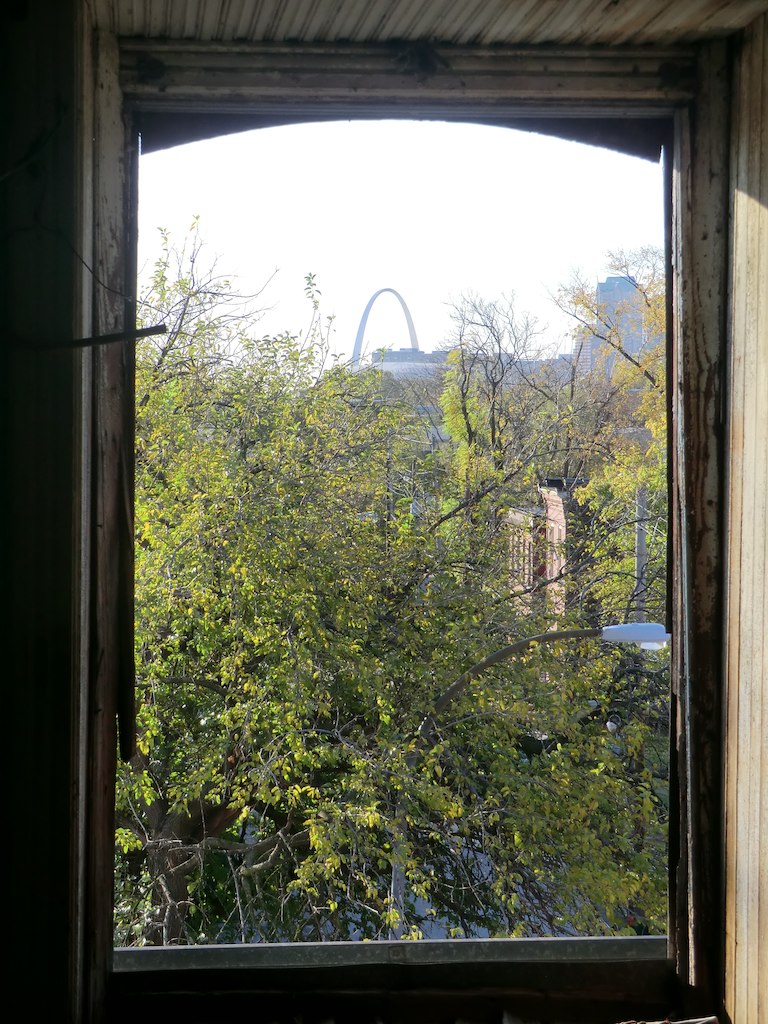 In case you're wondering why it's important to reuse existing buildings, read the recent Atlantic Cities piece. Aesthetics and irreplaceable craftsmanship, as well as urban, walkable massing is just the start. Redevelopment of existing buildings creates more local jobs and significantly more of the money spent on redevelopment and reuse, as opposed to new construction, stays in the community.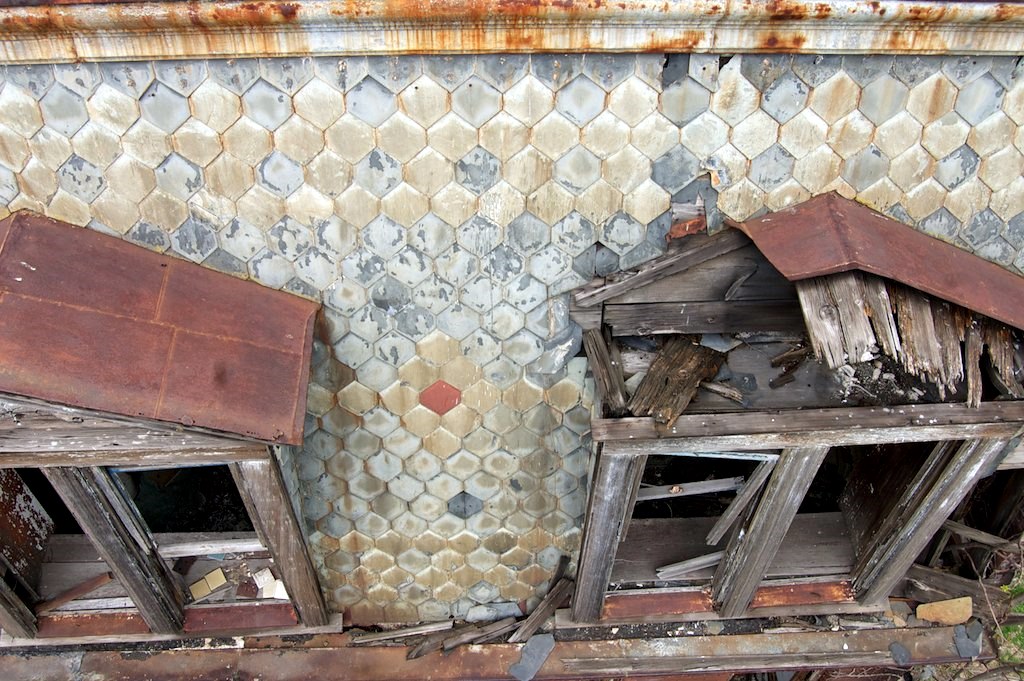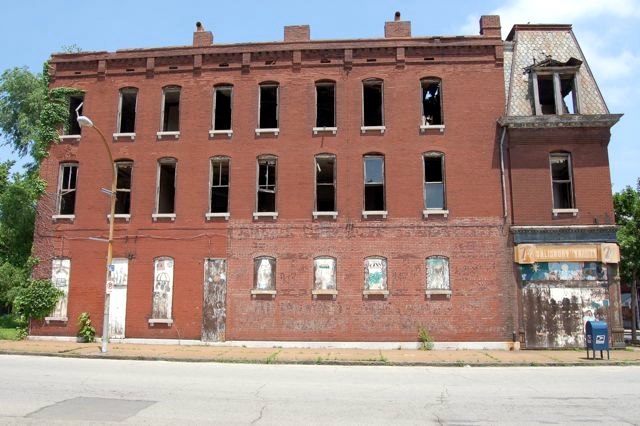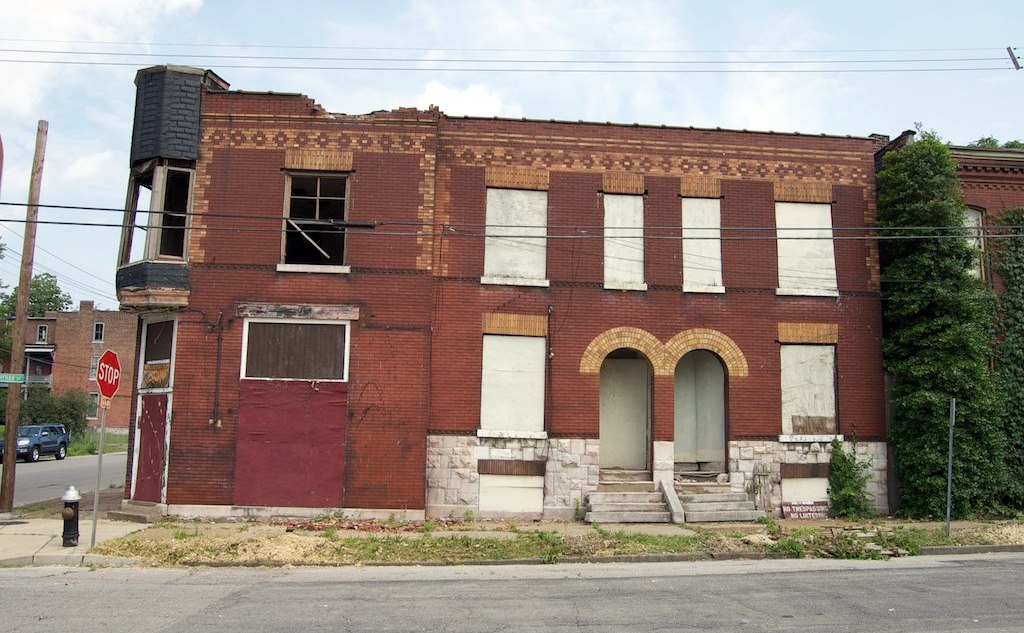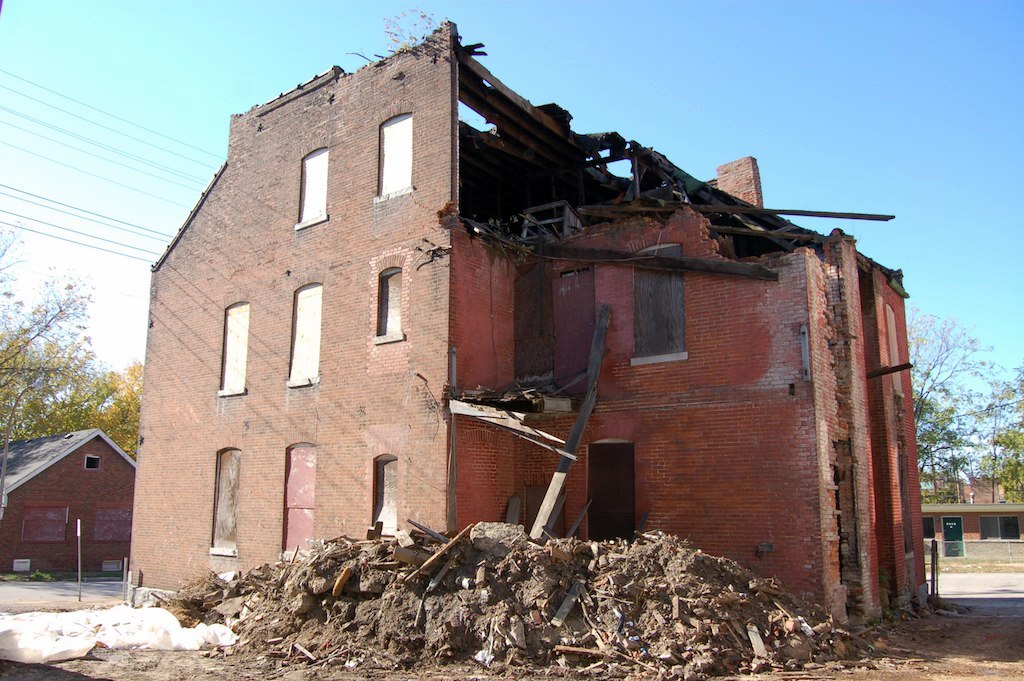 Check out our Hyde Park guide to see more of the neighborhood.
*all images courtesy of Garen Miller, Architect