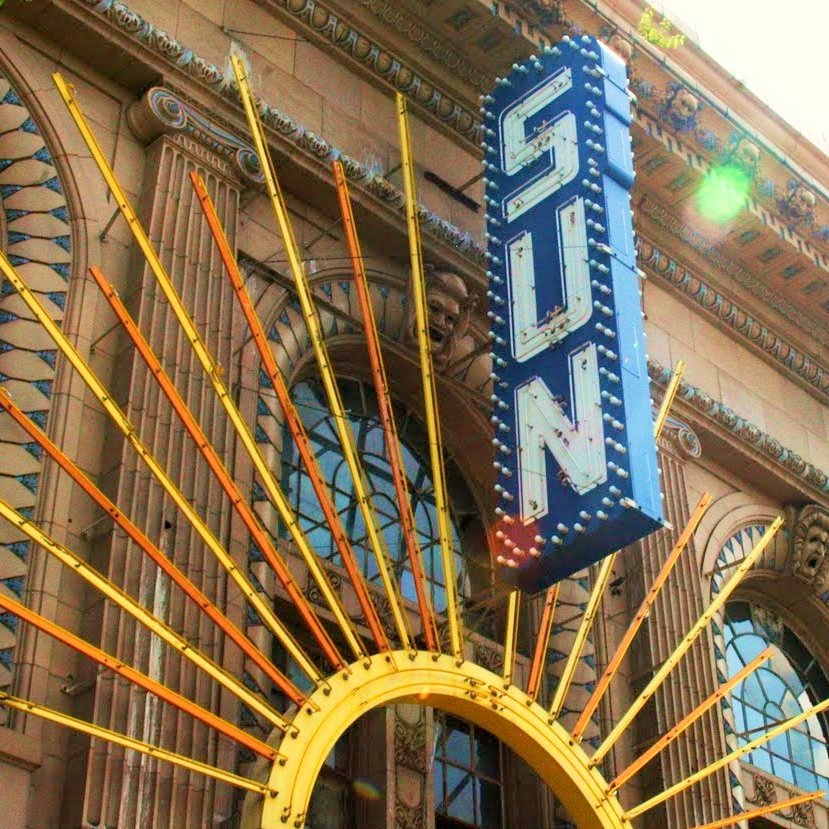 Grand Center, St. Louis' arts and culture district will embark on a master planning process led by architect and urban designer Don Stastny. Stastny is well known in St. Louis as the competition manager of Framing a Modern Masterpiece, an effort to reenvision the Jefferson National Expansion Memorial (St. Louis Arch) and surroundings. It's likely that his management of that incredibly complicated process led to the Grand Center contract.
Grand Center, Inc. recently communicated to neighborhood constituents that it believes "the final three historic buildings in the district (the Metropolitan Building, the Missouri Theater Building and the Sun Theater) are all planned to be under construction and should be completed by the end of 2012." The hope is that with those three significant buildings back in use, the district can begin to think about infill and other amenity additions.
In many ways, Grand Center and the surrounding area appears to be on a roll. Of course the Fox Theater and Powell Hall continue to attract thousands. The Contemporary Art Museum and the Pulitzer Foundation for the Arts give the district national art credibility. The restaurant scene has stabilized and even grown. The Midtown Alley development immediately to the east continues to make the area more attractive to showgoers and non-showgoers alike. Saint Louis University in many ways anchors the area, providing the most daily traffic with more than 11,000 students and staff on the main campus.
Of course this isn't the first time there's been an effort to build a plan for Grand Center. So how would this be different? It appears that this effort is focused on participation and buy-in from all key stakeholders. From the Grand Center, Inc. communication, "At the request of Grand Center, Inc. and several key executives of district institutions, Mayor Slay has asked 29 institutional, business and community leaders to serve on a Planning Committee to create a common vision for the next phase of development in Grand Center." The master plan planning committee is listed below.
Plans have come and gone and the cynicism caused by prior efforts needs to be addressed. To their credit, Grand Center, Inc. clearly recognizes that their own past planning that sought to unilaterally impose a plan, failed. The communication to the neighborhood explicitly states that this time is formulated to be different, "Unlike previous district plans that were developed and underwritten solely by Grand Center Inc., this plan is being funded by the participating institutions enabling a common ownership among the district's major institutions, businesses and community leaders." The initiative seeks to produce development priorities and one, five and 10-year goals.
No further details regarding the Sun Theater, Missouri Theater or Metropolitan have been released, but a first public forum has been set for June 23 at 5:30pm at Powell Hall.
Local independent radio station KDHX and St. Louis Public Radio (KWMU) are moving to Grand Center soon, the former converting an existing building east of Grand and the later building a new facility west of Grand adjacent to KETC St. Louis Public Television.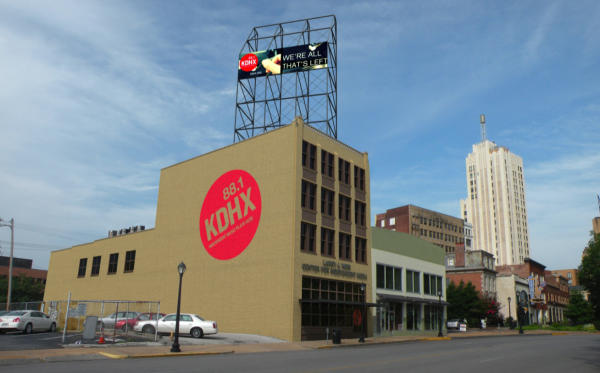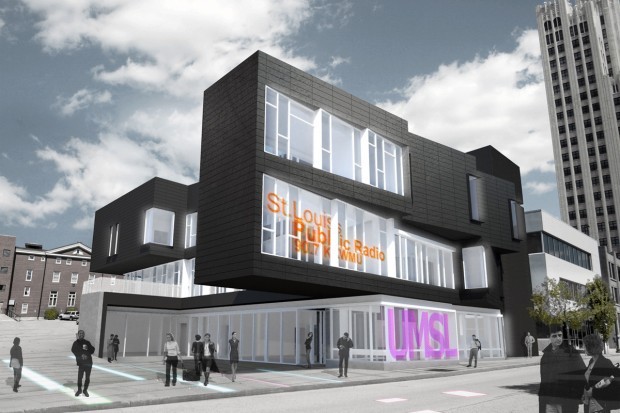 Infill has been proposed, or at least envisioned in the recent past. ART HOUSE remains dormant and the long dead vision for Lindell/Grand was always more aspirational than a real plan, but the time may be nearing when residential and commercial infill becomes viable.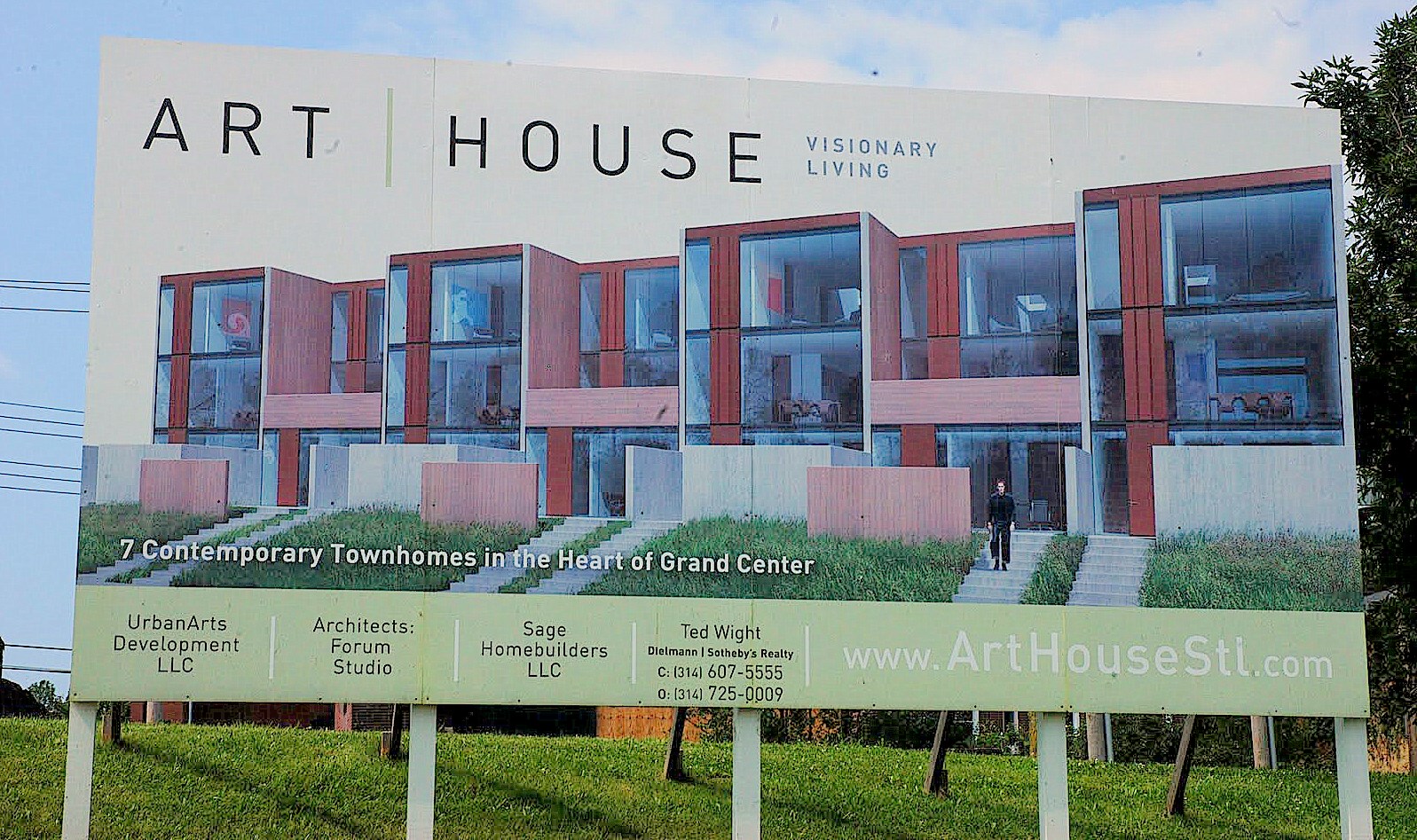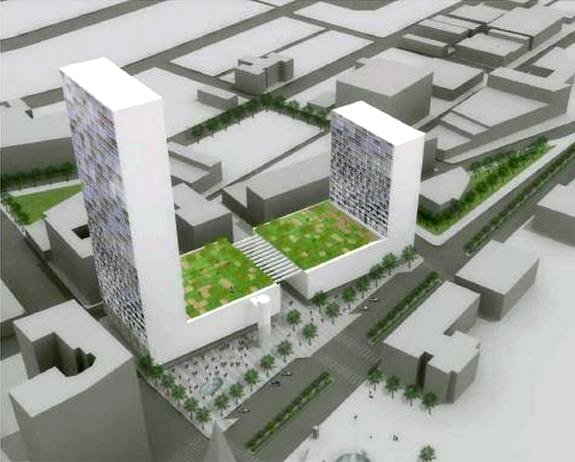 The Grand Center 'Master Plan' Planning Committee includes the following people: (An asterisk indicates participation in the Steering Committee)
*Rich Baker, President
Fox Associates, LLC
*Fr. Lawrence Biondi S.J., President
Saint Louis University
Gene Dobbs Bradford, Executive Director
Jazz St. Louis
*Fred Bronstein, President
St. Louis Symphony
*James Buford, President & CEO
Urban League of Metropolitan St. Louis
*Paul DeMerath, Executive Director
Scottish Rite Preservation
Lori Dolan, VP & Director of Business Services
Moto Enterprises
*Tim Eby, General Manager
St. Louis Public Radio
Margaret Freivogel, Editor
St. Louis Beacon
*Jack Galmiche, President & CEO
Nine Network of Public Media
Lynne Glickert, Principal
Grand Center Arts Academy
Ronald Greenberg, Partner
Greenberg Van Doren Galleries
*Paul Ha, Director
Contemporary Art Museum St. Louis
Becky James Hatter, President & CEO
Big Brothers Big Sisters of Eastern Missouri
Leon Henderson, President
Cardinal Ritter College Prep
Ron Himes, Founder & Producing Director
The Black Repertory Company
*Warren Hoffman, Pastor
Third Baptist Church
Dean Kasas, Jr.
Restaurant Operator and Commercial Property Owner
Nico Leone, Co-Executive Director
KDHX Community Media
Boo McLoughlin, Executive Director
Craft Alliance
Cynthia Prost, President
Arts & Education Council
*Emily Rauh Pulitzer, Chairman
The Pulitzer Foundation for the Arts
Debbie Pyzyk, President & CEO
Kohner Properties
*Keith Repko, Chief Engineer
St. Louis VA Medical Center – John Cochran Division
*Paul Reuter, Executive Director
The Sheldon
*Vince Schoemehl, President & CEO
Grand Center, Inc.
*Steve Smith, President
The Lawrence Group
Peter Spoto
Restaurant Operator
Eric Thoelke, President & Creative Director
TOKY Branding & Design